The Cotswolds. You might have heard of it, but maybe it's new to you. How much you know about it doesn't change the fact that this is one of the most beautiful, most quintessential countryside areas rural England has to offer. It is stunning.
There are countless villages to explore here, all with row upon row of charming cottages, storied churches, stately manor houses, and often with the benefit of quaint tea rooms, blissful natural settings, and the all-important village pub. Combined with tons of walking routes, it's a veritable paradise.
But you may be wondering: can I even drive in the Cotswolds? It's a good question. Maybe public transport is good enough not to bother driving, or perhaps there are some decent tours I can join. Are the roads safe – and can I even rent a car in the Cotswolds?
All good questions – all of which we'll be clearing up for you in this super handy guide. We've got everything covered: insurance, road rules, hazards, as well as the awesome road trips themselves, including places to stop, things to see, and why the heck you should be driving in the Cotswolds in the first place.

Do You Want to Travel FOREVER??
Pop your email in below to get a FREE copy of 'How to Travel the World on $10 a Day!'.
Why Road Trip in Cotswolds?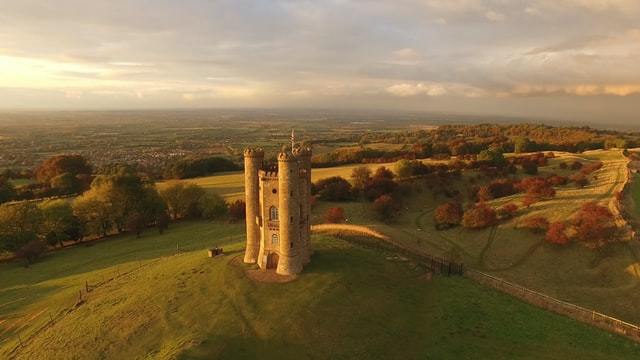 Road tripping in the Cotswolds is the best way to go.
There are so, so many little villages and tiny towns to see in this stunning region, so many winding country lanes to drive down, so much wide-open scenery, tumbling valleys, and green, rolling hills to soak up. Driving through this part of the UK is unlike anything else.
To be precise, there's more to it than that.
Public transport is dire. There are some trains, but not all the time, and don't think countryside buses are going to be reliable, or frequent – they're neither.
The Cotswolds is like… everything that's good about the English countryside, all rolled into one. So a road trip in the Cotswolds is pretty much like a crash course in "English countryside." Great if you're strapped for time.
It's not a city, but there's a whole lot of history to learn about here. It's almost like a fragmented, countryside city, the way it works, how its wool industry and market towns made it rich. There are old jails, manor houses, cottages – you name it, they've got it.
Do you like movies? TV? Good. The Cotswolds is a popular filming location and has been in a ton of stuff – Harry Potter and Downtown Abbey are just two prominent examples.
There are so many villages that even if the most popular place is heaving with tourists, there will be a town just a few minutes' drive away where no tourists ever go. Guaranteed.
Need a quick guide for accommodation? Have a look at where to stay in the Cotswolds.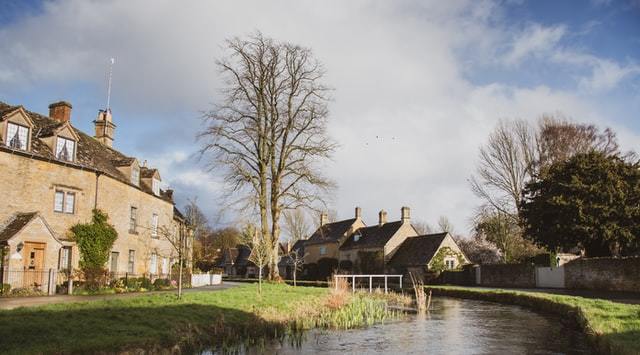 From: Oxford
To: Winchcombe
Total Distance: 78 miles
Days: 3
Top Road Trip Stops: Stow-on-the-Wold; Chipping Campden; Broadway
Oxford is a great place to start any trip in the UK. For one thing, it's historic itself.
For another, it makes for a great jumping-off point to the Cotswolds.
And it's on this road trip that you're going to see some of the most iconic, quintessentially "Cotswolds" villages and towns you could ever imagine.
Old buildings, beautiful churches, charming spots for food, and some incredible places to stay… You'll feel like you're in a postcard most of the time you're driving this short but sweet road trip.
Road Trip Highlights:
Walking between Lower Slaughter and Upper Slaughter
Being on top of the world at Stow-on-the-Wold
Admiring the buildings in Chipping Campden
Seeing the old sites Bourton-on-the-Hill
Stepping inside the beautiful church in Stanton Village
Day 1: Oxford to Moreton-in-Marsh (1 hour)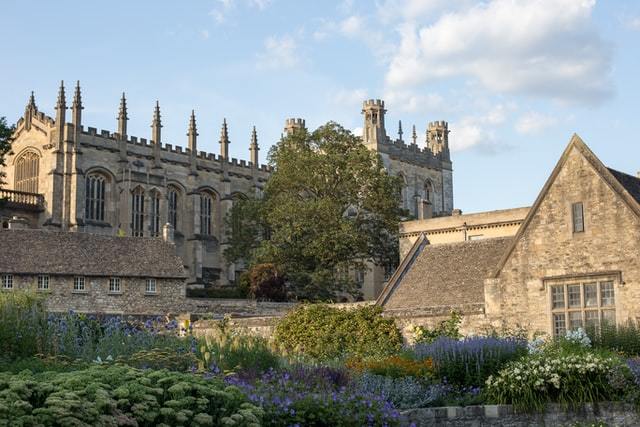 Your first day traversing the green and pleasant land of the Cotswolds begins in Oxford. Leave the dreamy spires behind and head out on the road to the gorgeous Burford (about half an hour's drive away).
It's a medieval town set along the River Windrush, complete with old bridge and plenty of charming buildings. Stop to stretch your legs, grab a coffee and people-watch.
From Burford, drive ten miles west, following signs to Northleach – one of the Cotswolds' classics. Here you'll find the Cotswolds Discovery Centre, set in an 18th-century prison. Learn all about the area, the history, and get to know why people love it so much.
Then it's onward to Lower Slaughter. It may sound scary, but it's anything but; it's made with that gold-coloured Cotswolds stone that's made the area's buildings so famous.
Get out of your car and enjoy some lunch, then get ready to walk to – you guessed it – Upper Slaughter. Just a mile along the river, dang is it ever beautiful.
After that, drive on to Stow-on-the-Wold. It's an old market town (since the 12th century!) and the highest village in the Cotswolds (244m!).
Round up your day driving along a Roman-era road – the Fosse Way (aka today's A429) – till you reach Moreton-in-Marsh.
Day 1, smashed it.
Best Stops: Burford; Cotswolds Discovery Centre; Stow-on-the-Wold.
Where to Eat: Lunch at The Slaughters Country Inn along the river in Lower Slaughter; dinner at Redesdale Arms in Moreton-in-Marsh, a 1650 Cotswold stone inn.
Where to Stay: Stay the night at the friendly The Swan Inn ($); enjoy the privacy of your very own cottage at Cobblers Cottage ($$).
Day 2: Moreton-in-Marsh to Broadway (0.5 hour)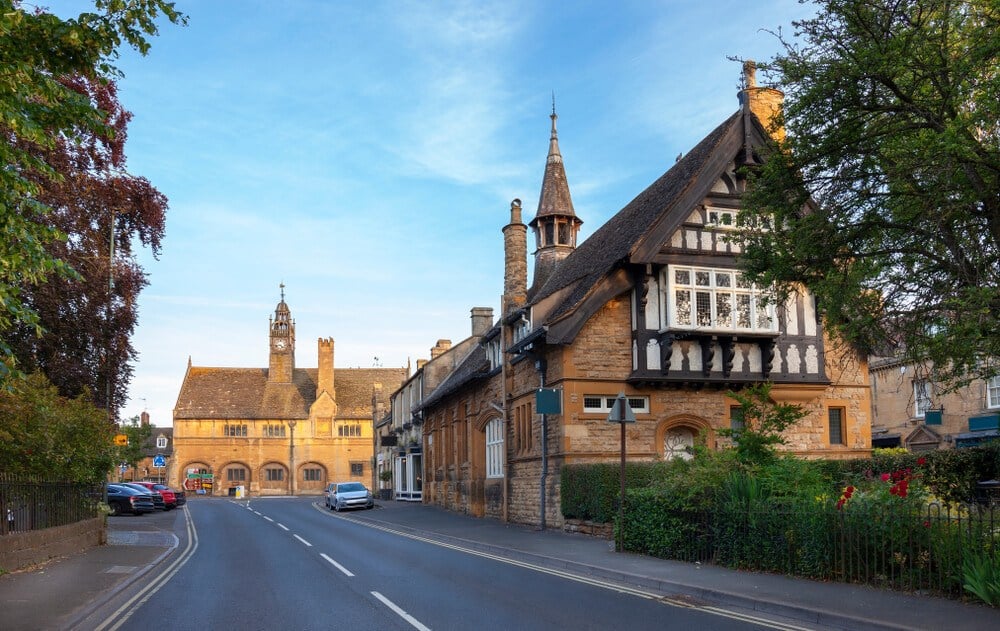 Begin Day 2 by driving just a few minutes to Bourton-on-the-Hill. The cottages here, dating from the 17th and 18th centuries, are insanely charming. The views across the marsh and valley are pretty cool, too.
Then it's onward to Chipping Campden. Take the A44 then change for the B4081. It's yet another beautiful town in the Cotswolds, and a great place to stop for lunch, refuelling, supplies, and a walk around town, obviously. Make sure you check out St James' Church here – it dates all the way back to the 1400s!
It's a great town, but it's not your final stop. Instead, hop in the car for more scenic driving and carry on to Broadway.
Best Stops: Bourton-on-the-Hill; Chipping Campden; Broadway
Where to Eat: Tuck into a cream tea at Campden Coffee Co; sit out on the terrace for dinner at Russell's of Broadway
Where to Stay: Soak in the village views from Sandscroft B&B($); have a pint with the locals at Crown and Trumpet Inn ($$)
Day 3: Broadway to Cheltenham (1 hours)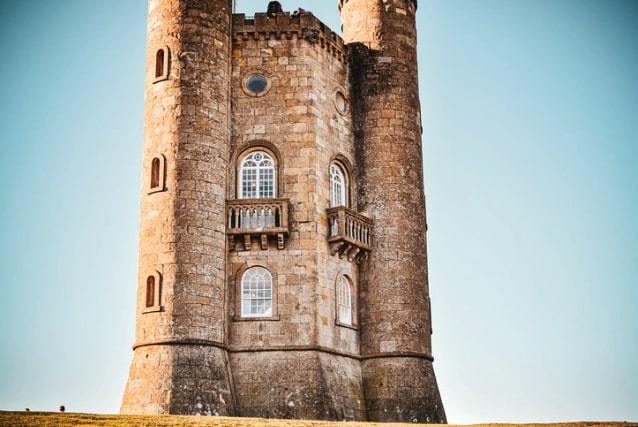 Start your day driving through more fields, trees and hedges of the green, green Cotswolds until you reach Stanton.
It's small, but it's possibly one of the most beautiful villages in the Cotswolds. No tourist shops or tearooms here. Snap some photos, stroll around to soak up all the charm of this postcard town, then leave.
Another Stan – this time Stanway. Here you'll find a huge old manor house, Stanway House, which has the fun honour of being home to the tallest fountain in Britain.
Nearby Sudeley Castle, a 15th-century stately home that is some Downtown Abbey-esque shiz (it has its own church and manicured gardens), is well worth a stop. For lunch, stop at Winchcombe nearby. There are a few good walking routes around Winchcombe if you feel like taking a long stroll around the Anglo-Saxon town.
Then it's onto your final destination: big ol' Cheltenham.
Best Stops: Stanton; Stanway; Sudeley Castle
Where to Eat: Tuck into lunch at The Old Bakery in Winchcombe; for dinner make sure to enjoy classic pub food in the beer garden of The Lansdown in Cheltenham.
Where to Stay: Keep it local at The Rising Sun ($); for something a bit fancier try Queen's Hotel Cheltenham ($$).
Is This the Best Daypack EVER???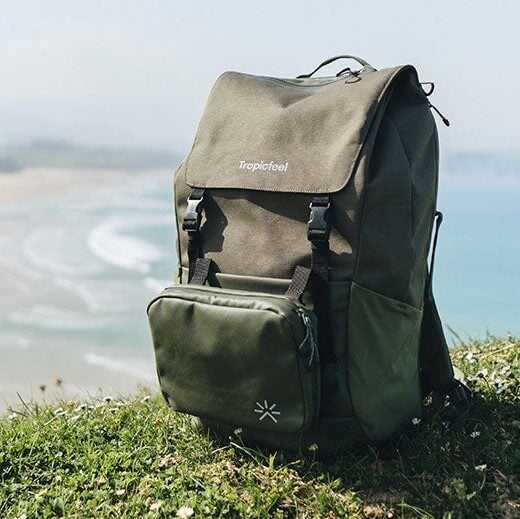 We've tested countlessday packs over the years, but the Tropicfeel Shell is something else. There are a lot of flashy backpacks on the market but not many come with a detachable wardrobe.
Weatherproof, eco-friendly, durable, feature-loaded, and comfy as fudge brownies: these are just some of the words people might use to describe the Tropicfeel Shell. But we just call it bloody beautiful.
Learn More • View on Tropicfeel
Small Pack Problems? 😉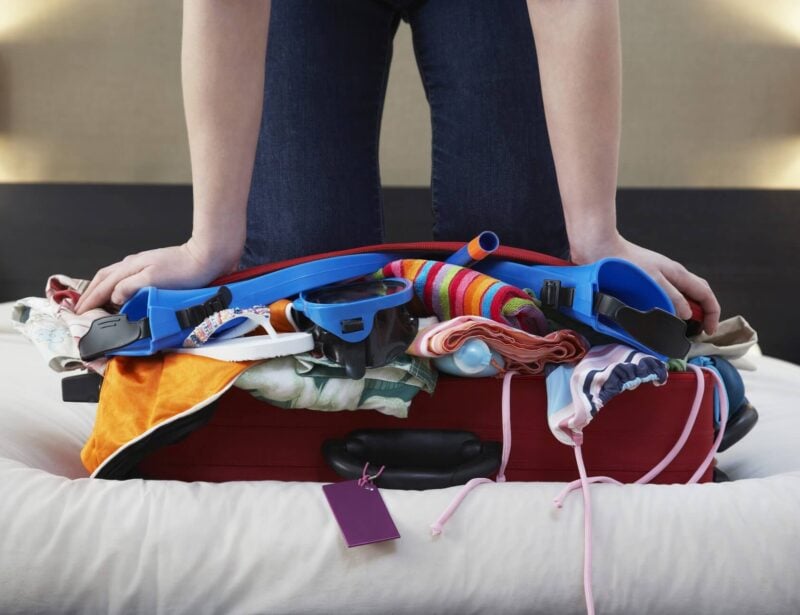 Wanna know how to pack like a pro? Well for a start you need the right gear….
These are packing cubes for the globetrotters and compression sacks for the real adventurers – these babies are a traveller's best kept secret. They organise yo' packing and minimise volume too so you can pack MORE.
Or, y'know… you can stick to just chucking it all in your backpack…
Get Yours Here
Read Our Review
From: Broadway
To: Stratford-upon-Avon
Total Distance: 84 miles
Days: 3
Top Road Trip Stops: Guiting Power; Bourton-on-the-Water; Snowshill; Stratford-upon-Avon
This is a classic Cotswolds road trip.
With an end goal that is the one-time home of actual Shakespeare, it's a pretty cool one at that.
There's a whole ton of history with this road trip – we're talking all the way back to the Neolithic era, which is pretty insane. With that history comes some of the Cotswolds most picturesque towns.
If you're ready to get deep into this b-eau-tiful part of England, read on!
Road Trip Highlights:
Lunch with a view in Stanton
Strolling around Guiting Power
Getting up close with The Rollright Stones
Soaking up the fantastic views from atop Broadway Tower
Eating classic British fare at the "Venice of the Cotswolds"
Day 1: Broadway to Guiting Power (0.75 hours)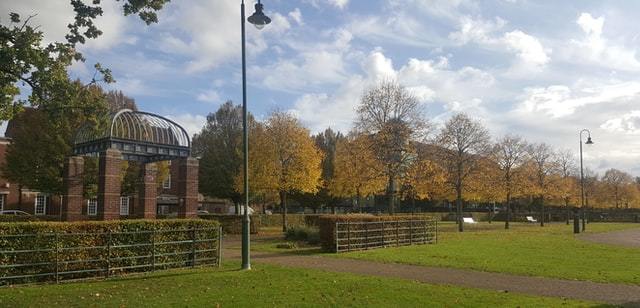 You'll set out from Broadway on this road trip. Don't get any ideas: it's nothing like that Broadway. It's a tiny, charming town. Hop in your car from here and drive to another tiny, charming town called Laverton.
The long-distance Winchcombe Way runs from here to Winchcombe; it's part of the 100-or-so-mile Cotswolds Way, if you feel like tackling a small portion of it here.
After Laverton, whether you've hiked a little or not, you'll have time to stop by Stanton. Cute, compact, and complete with a cricket ground, it's off the beaten track compared to other Cotswolds towns (a good lunch spot).
Just a ten-minute drive up the road is Hailes Abbey – ruins of a monastery dating back to 1246. Get out of the car, take photos, let your imagination run riot in this scenic spot. Then it's onward to Brockhampton, some 20 miles south. It looks like The Shire.
The weirdly named Guiting Power is your final destination. Classic Cotswolds vibes here.
Best Stops: Stanton; Hailes Abbey; Guiting Power;
Where to Eat: Enjoy craft ale, excellent views and even better food for lunch at The Mount Inn Stanton; Hideaway House Italian for good food and even better views.
Where to Stay: Stay the night in the traditional Guiting Guesthouse ($); stay in comfort at The Slaughters Country Inn ($$)
Day 2: Guiting Power to Bourton-on-the-Water (1.5 hours)
Get up early and take a quick drive to Naunton. It's a beaut of a spot for a morning stroll, hence the earliness of your start today. Enjoy the greenery, the charming buildings, the general quaint atmosphere of this place. It's easy to imagine yourself in a period drama.
Once you're done strolling, drive the leafy road to Chastleton House. This National Trust property dates back to 1607 and is basically incredible. Tour around it, take photos, stroll around the garden, be charmed. Maybe even stop for tea and cake in the cafe.
Not old enough for you? Try the Rollright Stones. A ten-minute drive along windy country lanes, these stones date back to neolithic times. That's like, 3,000 BC. Lap it all up.
For more mystic atmospheric goodness, head to Wychwood Forest. It's around an hour by car. Ancient, ancient woodlands going on here. There are trails to wander – and wander you should. It's awesome.
Then… brace yourselves. Your final stop is the super beautiful Bourton-on-the-Water. It's touted as "the Venice of the Cotswolds," which we'd usually roll our eyes at, but here? Fair enough. It's amazing – so enjoy.
Best Stops: Nauton; Wychwood Forest; Bourton on the Water.
Where to Eat: Tuck into lunch in the garden at The Swan in Ascott-under-Wychwood. Alternatively, pack a picnic for Wychwood Forest; grab some fish and chips from Cor Blimy and eat them along the river in Bourton-on-the-Water.
Where to Stay: Choose a room overlooking the water in Old Manse Hotel ($), spend the night around the fire in Chapel Cottage ($$).
Day 3: Bourton on the Water to Stratford upon Avon (1 hour)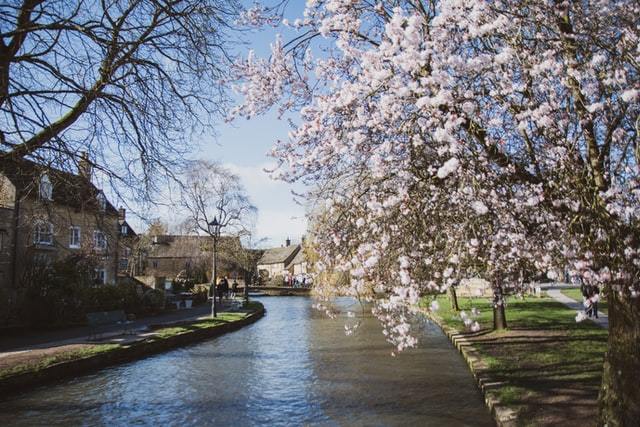 Leave Bourton-on-the-Water behind and get back on the road, either passing through the village of Stow-on-the-Wold (stop if you feel like it) or taking the scenic Buckle Street for a green-clad single-lane country road.
Your first stop for the day is Snowshill. Once a filming location for Bridget Jones's Diary, Snowshill Manor is worth a look. This 16th-century cottage was once inhabited by Charles Paget Wade (1863-1956) – an eccentric poet and architect.
His crazy collection of stuff/junk can be seen inside. His motto was "Let Nothing Perish," so you can imagine the sort of situation going on here, i.e. 26 suits of samurai armour (no kidding).
Once you've had enough, and maybe had some lunch, hightail it back to Broadway – more specifically, Broadway Tower. Climb up for insane views of the Welsh Mountains.
Finally, make your way to Stratford-upon-Avon – just the home of Shakespeare, no biggie.
Best Stops: Snowshill, Broadway Tower, Broadway,
Where to Eat: Lunch in the sun-trap of a garden at the Snowshill Arms, a classic Cotswolds pub; in Stratford-upon-Avon, sample locally made produce at 33 The Scullery.
Where to Stay: Opt for an Airbnb such as Waterside Studio ($) with free parking; or Swan's Nest Hotel ($$), located inside a historic building.
From: Bath
To: Bath
Total Distance: 97 miles
Days: 3
Top Road Trip Stops: Slad; Bisley; Minchinhampton
If you find yourself in Bath during a trip to the UK and you're wondering if you can road trip in Cotswolds, the answer is a big, fat yes. You can.
And from Bath, it's pretty immense.
On this road trip, you're going to check out some of the lesser-visited (but no less charming) towns of the Cotswolds. You'll take in cottages, homes of famous authors, pubs, and a whole lot of history and nature along the way.
Road Trip Highlights:
Staying the night in charming The Falcon Inn
Wandering the picturesque streets of Slad
Walking part of the Wysis Way
Exploring the ancient market town of Minchinhampton
Soaking up The Royal Gardens at Highgrove
Day 1: Bath to Painswick (1.5 hours)
There's so much to do in Bath. There's the Roman Baths and Royal Crescent to check out in Bath. Then leave the city behind and head off in the small lanes and get ready to discover tiny chocolate-box villages.
First stop? Castle Combe. Hands-down one of the prettiest villages and one of the things you must do in the Cotswolds, it's home to numerous wool-traders' cottages, a picturesque bridge, and the historic St Andrew's Church. Wander around and enjoy this charming setting before moving on to Stroud.
Just an hour from Castle Combe, Stroud is a fairly large town that makes for a good lunch setting. There are tons of cafes, charming steep streets, and it boasts not just one but five rivers flowing through it. Pretty cool town, if you ask us.
Then it's on to Painswick, your stop for the night. Get there with daylight to spare and enjoy an afternoon/early evening stroll along a portion of the much longer Cotswolds Way.
(Painswick Post Office, in a building dating from the 1400s, is literally like something from a fairytale, by the way!)
Day 2: Painswick to Bisley (0.5 hours)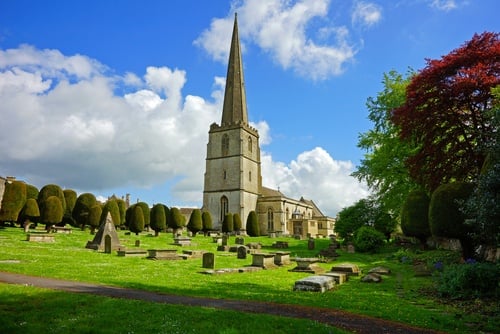 Starting in Painswick, take the country lane to Edge. It's a classic Cotswolds village, nestled in a valley with a huge spire of a church towering above the huddle of houses.
From there, drive 20 minutes or so to Slad. Here you'll find the childhood home of famous author Laurie Lee, who wrote "Cider With Rosie," a book that captured the essence of the Cotswolds and countryside England at large. Check out his old house at Rosebank Cottage.
You'll also find The Woolpack, his favourite pub – which we totally recommend you check out, too.
Next up: Bisley. It's your final destination.
Another amazingly charming village, Bisley is home to part of the green-and-pleasant Wysis Way, so if you feel like an afternoon stroll, we say go for it.
Best Stops: Edge; a pub lunch in Slad; shopping in Bisley.
Where to Eat: The Woolpack Inn (delicious food and famous connections); dinner at The Bear Inn (Bisley) or The Stirrup Cup Bisley
Where to Stay: The Bear Inn ($) for a local rustic stay; or relax in old world charm at Dove Cottage ($$).
Day 3: Bisley to Bath (1.5 hours)
Say goodbye to charming Bisley and move on to also-charming Chalford. We recommend breakfasting here before going any further.
If you feel like it, from Chalford you can walk along the Thames and Severn Canal to the Stroud Brewery Bar. Obviously, it's a brewery – but in an ace location. They do tastings and tours – not great if you're the driver, perfect for the passenger.
From there, hop in the car and wind down to Minchinhampton. It's an ancient hilltop market town with beautiful buildings and a green, green setting to match. Stroll around, lunch, refuel, take stock, then head off again – this time to Tetbury.
Drive along quaint country lanes and through fields all the way there. Tetbury is home to a couple of natural spots to wander – the Royal Gardens at Highgrove, and Westonbirt, The National Arboretum.
Once you've admired as much nature as you can muster, drive the scenic route back to Bath through Luckington and Acton Turville
Best Stops: Stroud Brewery Bar; Minchinhampton; The Royal Gardens at Highgrove.
Where to Eat: Try a full English breakfast at Lavender Bakehouse & Coffee Shop (Chalford); traditional lunch at The Chip Shed (Minchinhampton)
Where to Stay: Chill for the night at Garden Apartment ($); go high-class at The Royal Hotel ($$).
Driving in Cotswolds
You are going to have absolutely no trouble driving in the Cotswolds.
The roads are gentle, the drives are excellent, and everything's well maintained; however, many of the roads here are rural and therefore narrow, often just one lane. Locals will know how to drive them like the back of their hand, but if you've never driven somewhere like this, it could sometimes be a little tricky for you.
But before you even worry about that, you've got to have some wheels first!
Renting a Vehicle in Cotswolds
Forget renting a car in the Cotswolds itself. Nope.
You'll want to get your rental vehicle before you head here. Somewhere like Bristol, Oxford, Bath or London will most certainly have representatives of one or more international chains – Hertz, Avis, National, Europcar, to name just a few. You won't be short of options – in big cities, anyway.
With no tolls, driving to the Cotswolds is fairly reasonable, so renting – even from London – is cheaper. Cheaper than public transport, in fact. Even so, rentals do come with their additional costs in the UK.
Age Surcharge: While under-21s can rent a car, there's a surcharge of around £30-40 per day. Ouch.
Bond/Deposit: The deposit for a rental car in the UK varies; at Enterprise, for example, it's £200 extra (£500 for larger vehicles).
Additional Drivers Charge: Depending on the deal, this can be free (unlikely to be the case if the other driver is under 25 years of age). Budget, however, charges an extra £13.99 per day for an additional driver.
With all these add-ons to consider, you may want to make things a little cheaper by getting insurance before you go with someone like RentalCover.com or similar. And once you've got that sorted, then you'll want to consider the rules of the road.

Sort out your rental before your road trip in Cotswolds to get the best price. rentalcars.com simplifies the process at a lower cost and can match you with the right vehicle for your adventure.
Road Rules in Cotswolds
People drive on the left in the UK. If you're from Australia, Japan, Thailand, New Zealand, or anywhere else that drives on the left – good for you. For those who drive on the right, it can honestly take some getting used to.
Otherwise, the Cotswolds follows the same road laws as anywhere else in the UK. Some of the basics include driving on the left (obviously), not drinking and driving, stopping at traffic lights, not using your phone while driving, wearing a seat belt, not speeding…
Basic stuff, really. Some things you may not have considered, however, including…
Not making rude hand gestures. Turns out the English are polite after all. You can be fined up to £1,000 if you're caught making obscene or rude hand gestures to another driver.
It is illegal to splash a pedestrian – on purpose, anyway. Yes, illegal. You can get points on your license for doing so.
Honking your horn when your car is stationary is actually a punishable offence.
You can't use your phone to pay at a drive-thru. It's a modern one, but still, you can't do it.
If you have a pet with you, they've got to be restrained. They should be kept in a pet carrier while driving, not hanging out a window with their tongue out.
If all of that is sounding too strict for you at the moment, don't worry; we're about to get into our favourite day trips in the Cotswolds. But not before we get into the nitty-gritty of insurance.
Insurance in Cotswolds
We know – insurance is a drag. It's lame. But you wouldn't be saying that if you found yourself in an accident with some awesome insurance to cover you! (We're talking from experience here).
Chain rental agencies will have you for basic stuff. For instance, Collision Damage Waiver is included in the price of rentals, and there's actually a pretty high excess payable (£3,926.19). However, that won't cover certain damage – such as windscreen cracks, for example.
Then there's stuff like Personal Accident Insurance, which will have you covered for personal and passenger injuries. This is optional at the rental desk, costing between £7.85 and £11.78, on average, per day; likewise, Roadside Assistance is something you can purchase there and then for the same sort of per-day price.
If like us, you aren't a fan of insurance babble at the rental desk, and it tends just to make your head spin, then we'd recommend getting rental insurance before you go. It just means there's one less thing to think about, which is never a bad thing.
Now, without further ado, how about those road trips?
ALWAYS sort out your backpacker insurance before your trip. There's plenty to choose from in that department, but a good place to start is Safety Wing.
They offer month-to-month payments, no lock-in contracts, and require absolutely no itineraries: that's the exact kind of insurance long-term travellers and digital nomads need.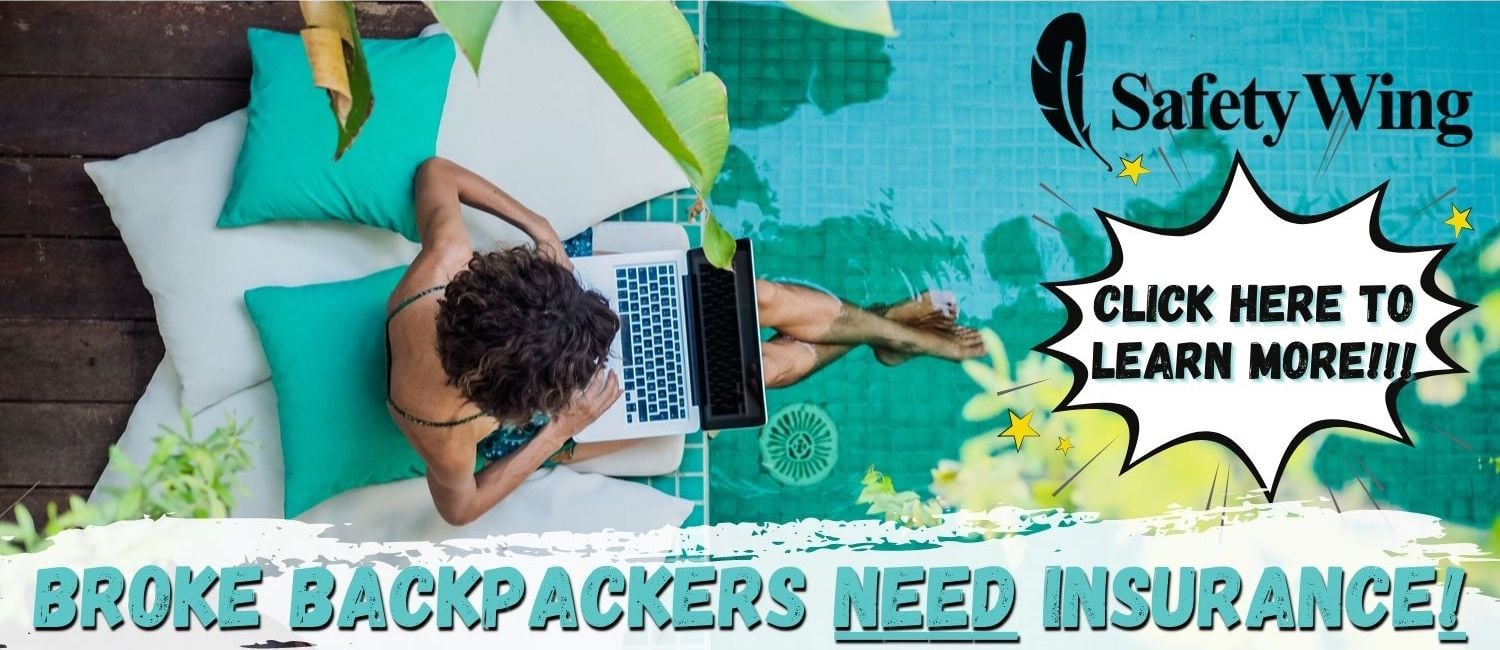 SafetyWing is cheap, easy, and admin-free: just sign up lickety-split so you can get back to it!
Click the button below to learn more about SafetyWing's setup or read our insider review for the full tasty scoop.
What To Pack for a Road Trip in Cotswolds
If you're not careful, Cotswolds's wilderness will smack ya to next Monday. There are six road trip essentials I never go traveling without: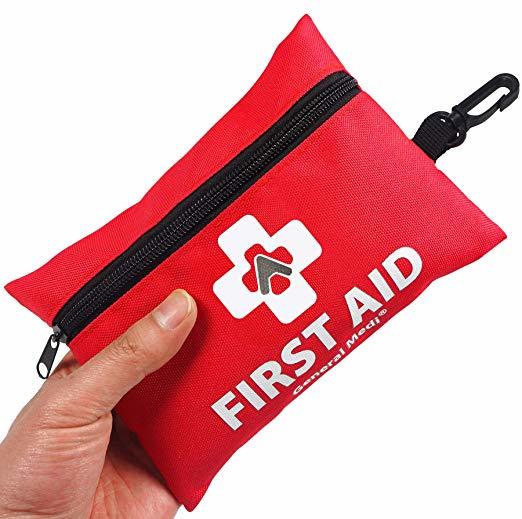 1. First Aid Kit: Even if you don't plan on doing anything extreme on your trip, like hiking, climbing, or other extreme sports, you never know what could happen. You could cut yourself while cooking, smash a finger in a car door, or burn yourself on a hot radiator. A first aid kit will be able to handle most of these minor situations.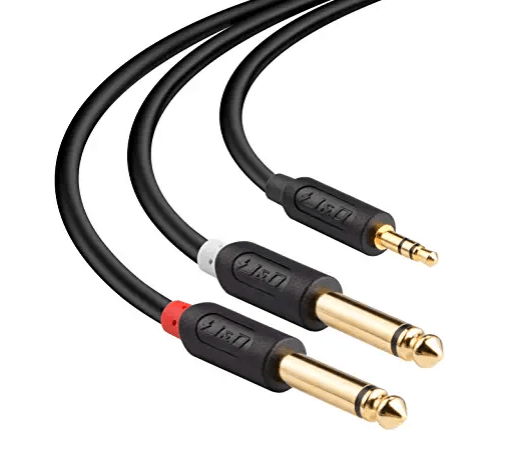 2. Aux Cord: One of the only things to do on a long car ride by yourself is to listen to music or a podcast. Since most people use their phones as an MP3 player these days, an auxillary cord is crucial to preserving your sanity. If there is no auxiliary port in your car, buy a radio transceiver or use a portable speaker.
3. Phone mount: It's very dangerous to be looking down at your phone while driving. If you need to have access to your phone, for maps and what-not, buy a mount for it. This way, you can keep your eyes on the road and your phone won't be far from your field of view.

4. Headtorch: Every backpacker should have a head torch! A decent head torch could save your life. If you want to explore caves, unlit temples, or simply find your way to the bathroom during a blackout, a headtorch is a must. Currently, I'm using the Petzl Actik Core rechargeable headlamp – an awesome piece of kit! Because it's USB chargeable I never have to buy earth polluting batteries.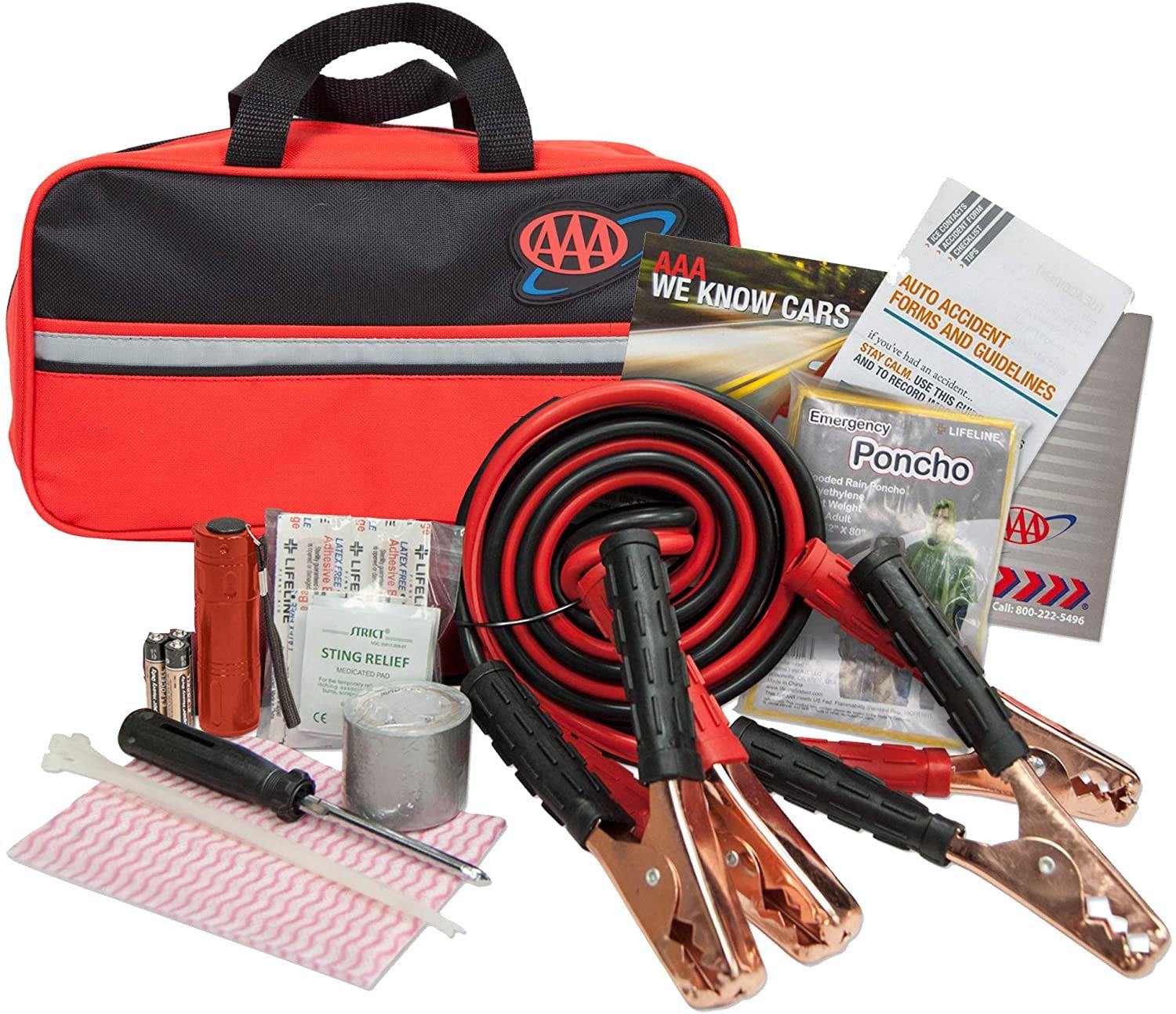 5. Roadside Emergency Kit: Just like you never know what could happen to yourself, one never knows what can happen to their car. A vehicle can mysteriously fail, break, run into a ditch; all that and then some. Most emergency kit include a pair of jumper cables, a tow rope, a set of essential tools, and ties.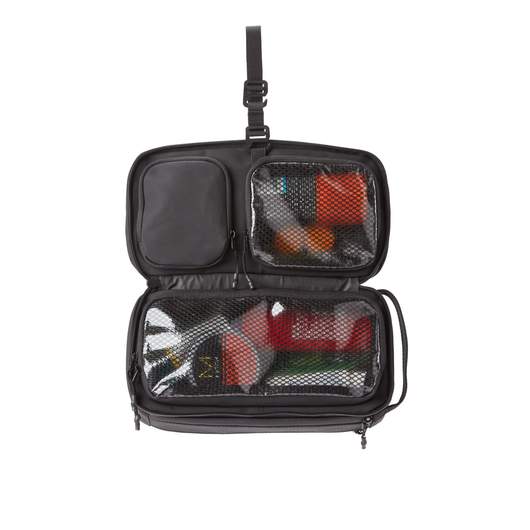 6. Toiletry Bag: I always travel with a hanging toiletry bag as it's a super-efficient way to organise your bathroom stuff. Well worth having, whether you are hanging it from a tree whilst camping, or a hook in a wall, it helps to have quick access to all your stuff.
For plenty more inspiration on what to pack, check out my full road trip packing list.
Final Thoughts on the Best Road Trips in Cotswolds
The Cotswolds is a gorgeous area that you should definitely be thinking about road tripping.
If you're thinking about visiting at all, get rid of any notion of joining a tour right now. These go only to the most-visited towns and villages and will hurry you along; driving means you get to see so much more than on a tour. And with not much public transport to speak of, driving is the only option for those who want to truly explore one of England's most beautiful landscapes ever.
---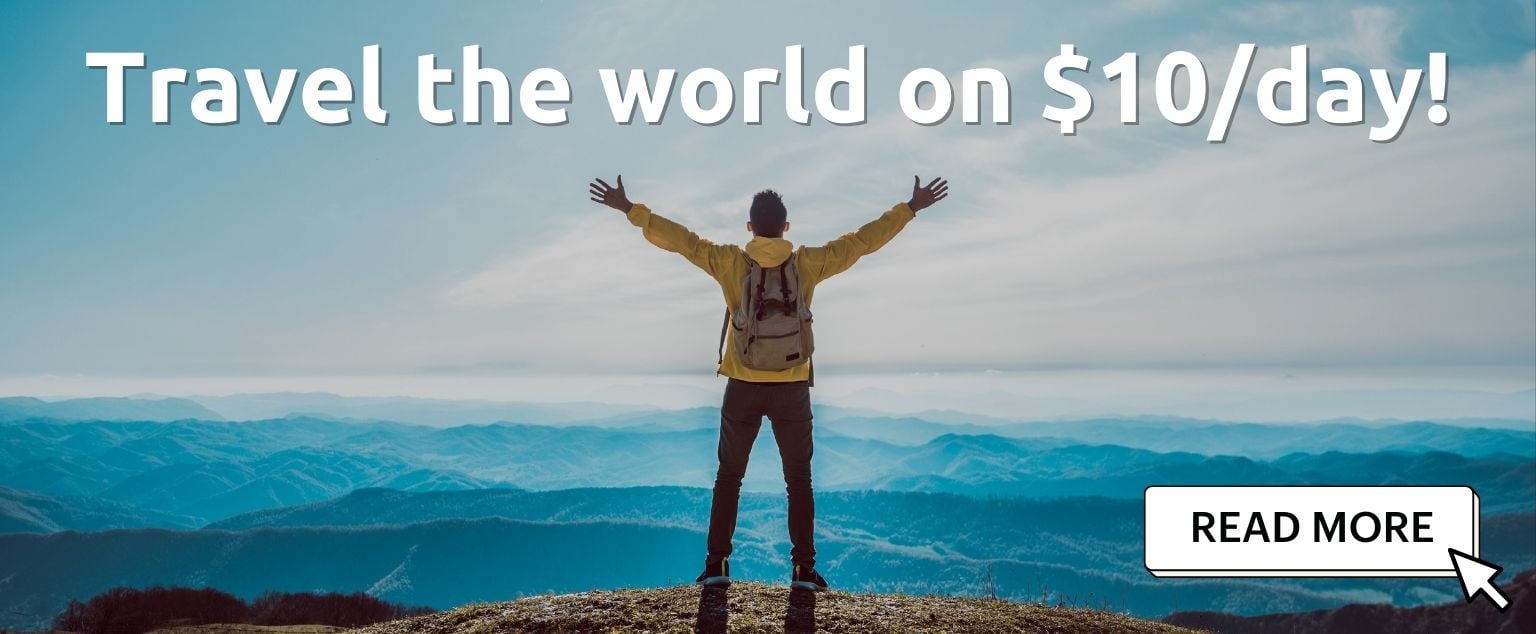 And for transparency's sake, please know that some of the links in our content are affiliate links. That means that if you book your accommodation, buy your gear, or sort your insurance through our link, we earn a small commission (at no extra cost to you). That said, we only link to the gear we trust and never recommend services we don't believe are up to scratch. Again, thank you!