Oxford is without a doubt one of England's most beautiful cities. Its architecture and surrounding country landscapes have been the inspiration to famous writers including J. R. R. Tolkien and C.S Lewis.
Its appeal doesn't stop at its old-world charm and prestigious university. The city has a magical feel, and it's not just because of its connection to Harry Potter. Don't be one of the fools who visits the UK and starts and ends their trip in London.
If you're planning a trip to Oxford to see what all the fuss is about, you'll of course need a place to stay. Where you stay can either add to or take away from the experience, but how to pick?
Stress less, my friend. We've got your back.
Thankfully the days of having to choose between a crowded hostel and an overpriced hotel are over. It's 2021 and staying in private rentals is where it's at. Booking through Airbnb makes it easy to find the kind of place you want by using the filters to find properties that suit your preference and budget.
We've streamlined the process of choosing and put together the top 15 Airbnbs in Oxford, taking into account different budgets and travel styles.
Quick Answer: These are the Top 4 Airbnbs in Oxford
Overall Best Value Airbnb in Oxford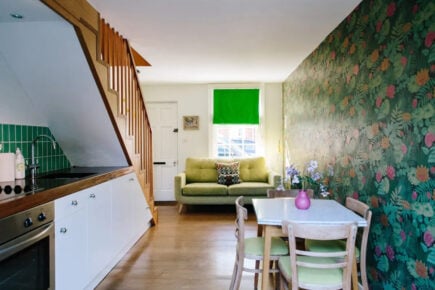 Overall Best Value Airbnb in Oxford
Bright & charming 1 bed Townhouse in Jericho
> $$
> 2 Guests
> Private Courtyard
> Awesome location in Jericho
Best Budget Airbnb in Oxford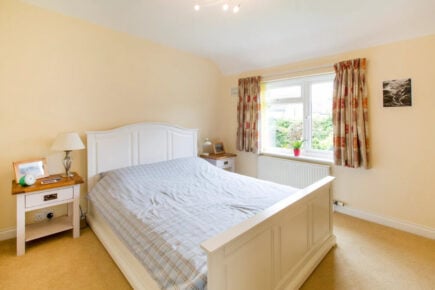 Best Budget Airbnb in Oxford
Large double room in lovely home close to Oxford
> $
> 2 Guests
> King Sized Bed
> Budget-friendly
Best Airbnb for Couples in Oxford
Best Airbnb for Couples in Oxford
Beautiful, socially distanced garden cabin
> $$
> 2 Guests
> Outdoor decking
> Country feel in the city
Best Airbnb for Families in Oxford
Best Airbnb for Families in Oxford
Oxford Family Home for up to 6 Garden, Renovated
> $$
> 6 Guests
> Bunk beds
> Family friendly neighbourhood
What to Expect from Airbnbs in Oxford
The majority of Airbnbs in Oxford are residential townhouses and flats. The properties are hosted by locals, although there are some which are professionally managed by agencies.
In most Oxford Airbnbs, you can expect the comforts of a quick Wi-Fi speed, heating, kitchen and bathroom facilities. Of course, if there's anything particular you need, you can filter your search.
One thing that is basically guaranteed is that you'll be within walking distance of a classic English pub.
Types of Airbnbs in Oxford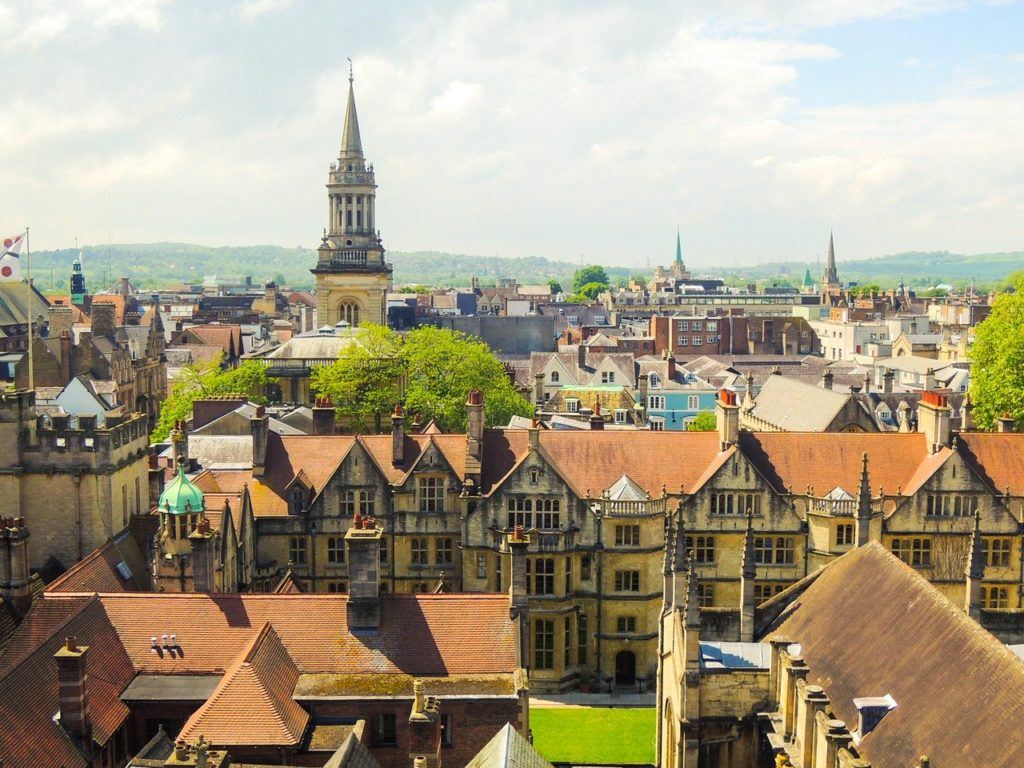 Townhouses
In the UK, the name townhouse was originally given to the city residence of people who lived in the countryside. These days it refers to most homes across the city and suburbs.
Oxford is an impressive example of Victorian, Georgian, and Edwardian architecture and many townhouses are great examples of these styles. A townhouse tends to be a bit more spacious than your typical flat making it a popular choice for families or groups. A perk of staying in a townhouse is that you'll usually have your own garden or terrace area.
Flats
A flat is a self-contained home in a shared building, and they are a very common and popular kind of home in the center of Oxford. They are usually one or two-bedroom spaces with all the amenities a couple or small group would need for a comfortable stay. If you're lucky your rental might have access to shared outdoor spaces with other residents.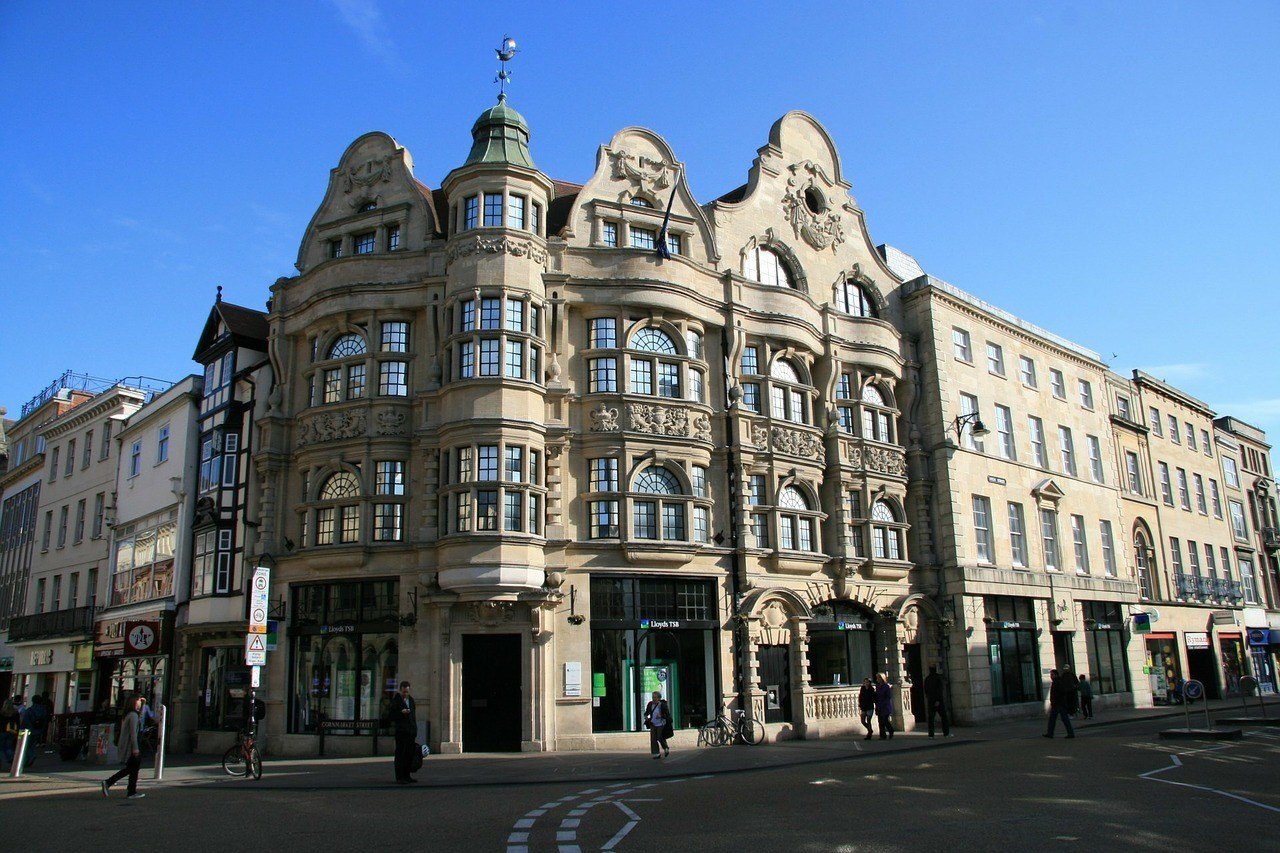 Private Rooms
A private room in a shared home is a great choice for those who want to have a space of their own without renting an entire place. These kinds of rooms are popular choices for solo travelers and couples. They are often the most affordable option on Airbnb making it a good choice if you prefer to save your cash for other things.
The facilities like the kitchen and bathroom of these properties are usually shared with the other members of the house. In Oxford, many private rooms have their own desk space which can be ideal if you need to work or study during your trip.
Another perk of staying in a private room in a local home is you'll have a host to give tips and tricks to best discover the region.
Why Stay in an Airbnb?
Staying in an Airbnb is a travel choice that comes with a lot of benefits. Here's a bunch of them.
Local Experience: Tips from your host can give your trip a real advantage. Often it's the difference between visiting a place and truly experiencing it. Look out for Airbnb properties with a Superhost rating, these hosts are the ones who have been proven to go out of their way to make sure their guests have the best stay possible.
Affordability: A stay in a quality Airbnb usually works out a whole lot cheaper than a stay in a nice hotel room. If you want to cook instead of eating out all the time, you can choose a place with a kitchen. Choices like these make a big difference when you're travelling. Who doesn't want their cash to go further?
Unique Properties: Why stay somewhere boring when there are so many unique accommodation options these days? You can filter properties on Airbnb and search for unique properties including treehouses, tiny houses, boats, campervans, and more.
Privacy: Whether it's the privacy of a private room, an entire home, or a secluded cabin in the woods, you can find the privacy you want on Airbnb. Many Airbnbs have self-check-in too to keep interaction with hosts at a minimum.
Staying Long-Term: Long term stays on Airbnb are often rewarded with hosts setting up discounts for those who want to hang around for longer. This is a great addition for slow travel enthusiasts and digital nomads who want to stay longer in each place and/or work online.
Safety: Airbnb carefully checks every host that signs up to their platform. There is customer service available 24/7, so if any issues arise, they've got you covered.
Last-Minute Booking: Ever been in the pickle where you realise last minute that you don't have a place to stay? On Airbnb, you can filter properties to show who is still accepting guests last minute. Problem solved.
Airbnb Experiences: It's not just a place to find accommodation. Airbnb also offers experiences which are organised activities with a local touch. We'll go into this later in the article and share the Airbnb Experiences on offer in and around Oxford.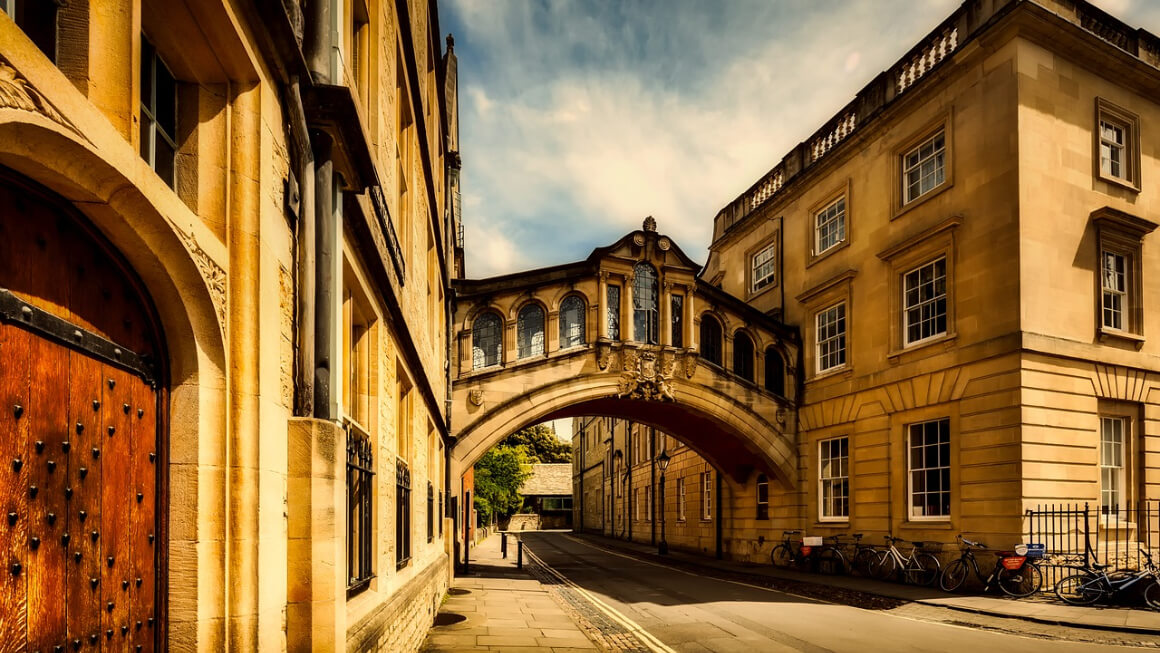 Travel with peace of mind. Travel WITH a security belt.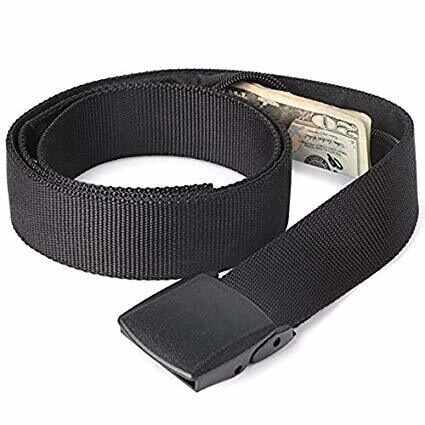 Custom-designed BY the Broke Backpacker FOR broke backpacking, the Active Roots Security Belt will keep your valuables safe no matter where you go.
It looks exactly like a normal belt except for a SECRET interior pocket perfectly designed to hide a wad of cash or a passport copy. Never get caught with your pants down again! (Unless you want to.)
Check on Amazon
Best 15 Airbnbs in Oxford
Now, let's jump into all of the best Airbnbs in Oxford for every type of traveler!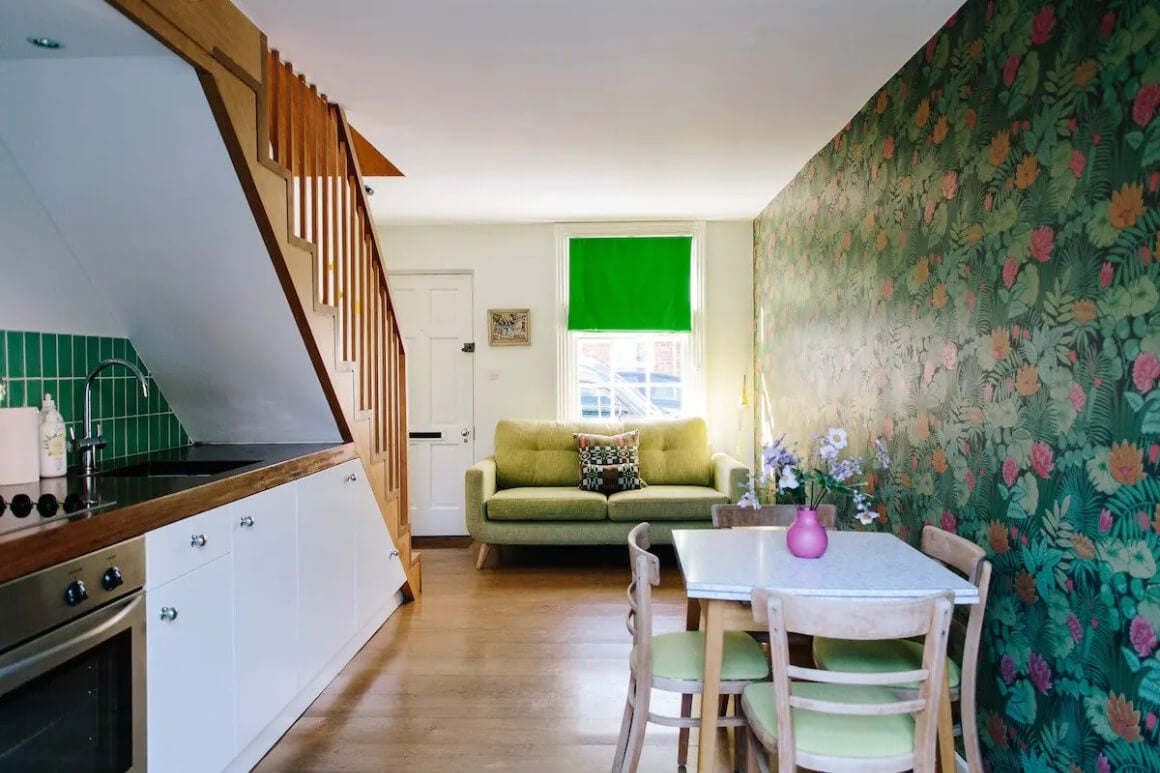 2 Guests
Awesome location in Jericho
This one-bedroom Victorian townhouse captures the style of the Jericho neighborhood with eclectic and stylish decor. Inside has a tasteful color palette of green, white, and blonde wood. It's got a modern kitchen and open living space. A big highlight of this place is the private courtyard which connects to the open living space with french doors.
This is a great Oxford Airbnb for a couple or solo traveler. You'll be surrounded by the Victorian, Georgian, and colorful architecture this conservation area is known for and just a few steps away from the fun.
Things to do nearby
Make the most of the great bars, cafes and restaurants of Jericho
Admire the architecture of the neighbourhood and city centre
Take a walk along the River Thames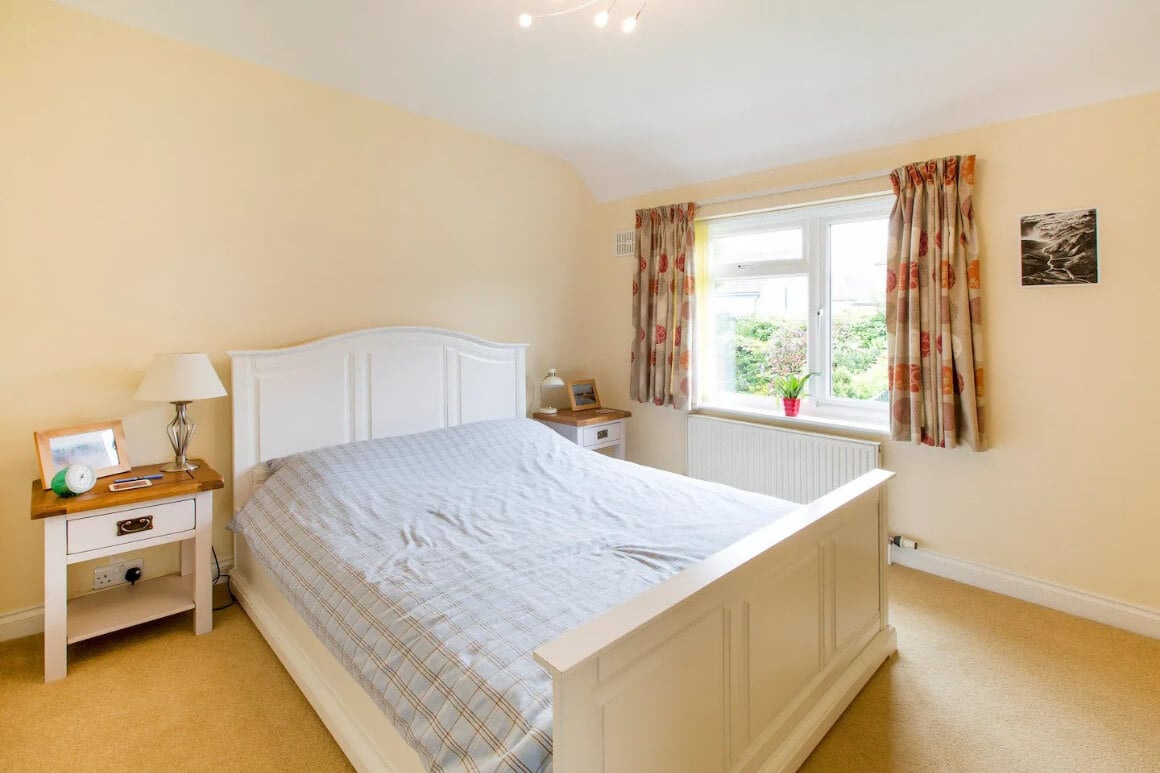 A budget room doesn't need to be a dump, and this large private room with a shared bathroom is proof of that. It's in a gorgeous and comfortable home only 10 minutes by bus from the city center of Oxford. The room has a king-sized bed, and you'll have a separate bathroom and access to the shared living room, dining room, and garden.
You won't have full access to the kitchen, but you'll be able to use it to make yourself some breaky before heading off to explore Oxford. The neighborhood itself is peaceful and charming and even has a country-style pub and restaurants within walking distance.
If you're looking to save some coin, check out hostels in Oxford!
4 Guests
Narrowboat on the Thames
If you're looking for a unique Airbnb in Oxford, this narrowboat on the River Thames is it. This property allows you to explore the region all without leaving your home. While the city of Oxford may be what is calling you to the area, with this accommodation you can also see the countryside and quaint towns from the canals. Staying here will feel worlds away from city life, but you are moored just walking distance from the city.
Inside the set-up includes three double beds (two are fold-out), fireplace, a full kitchen, Wi-Fi, and a smart TV. Feel free to bring your furry friends along, pets are welcome.
Staying on the narrowboat is appropriate for boating beginners and experienced boaters too. Full training and guidance are given on how to pilot and moor the boat as well as techniques for water safety. Approximately 15,000 people in the U.K choose to live on the canals in a narrowboat home like this, and you too can have the experience with this unique Oxford Airbnb.
Best Airbnb in Oxford for Parties | The Shark House
$$$
1 bathroom per bedroom
12 Guests
Shark sculpture on roof
Why just visit a local landmark when you could stay in one? This Victorian-era cottage is an iconic home in Oxford due to the huge shark sculpture protruding from the roof. If you tell anyone in Oxford that you're staying in The Shark House, they will have no trouble finding you.
This is a great Airbnb for large groups visiting the area. It's a spacious home that easily sleeps 12 once you've set up the sofa in the living space. You can invite a few more mates to the party though, as the space allows you to host events with up to 25 people. There are four bedrooms and four bathrooms too, so you won't have to argue about who gets to use the shower first.
It's located in New Headington just 1.5 miles from Oxford city center. The neighborhood is well connected with public transport to Oxford. Another perk – you and your mates can be at the pub within minutes.
Is This the Best Travel Backpack EVER???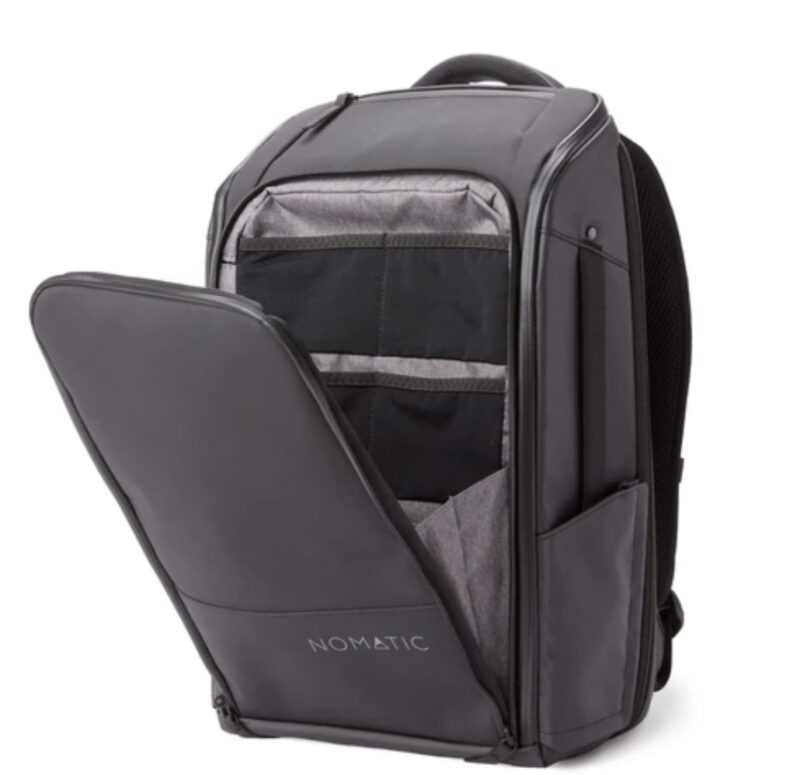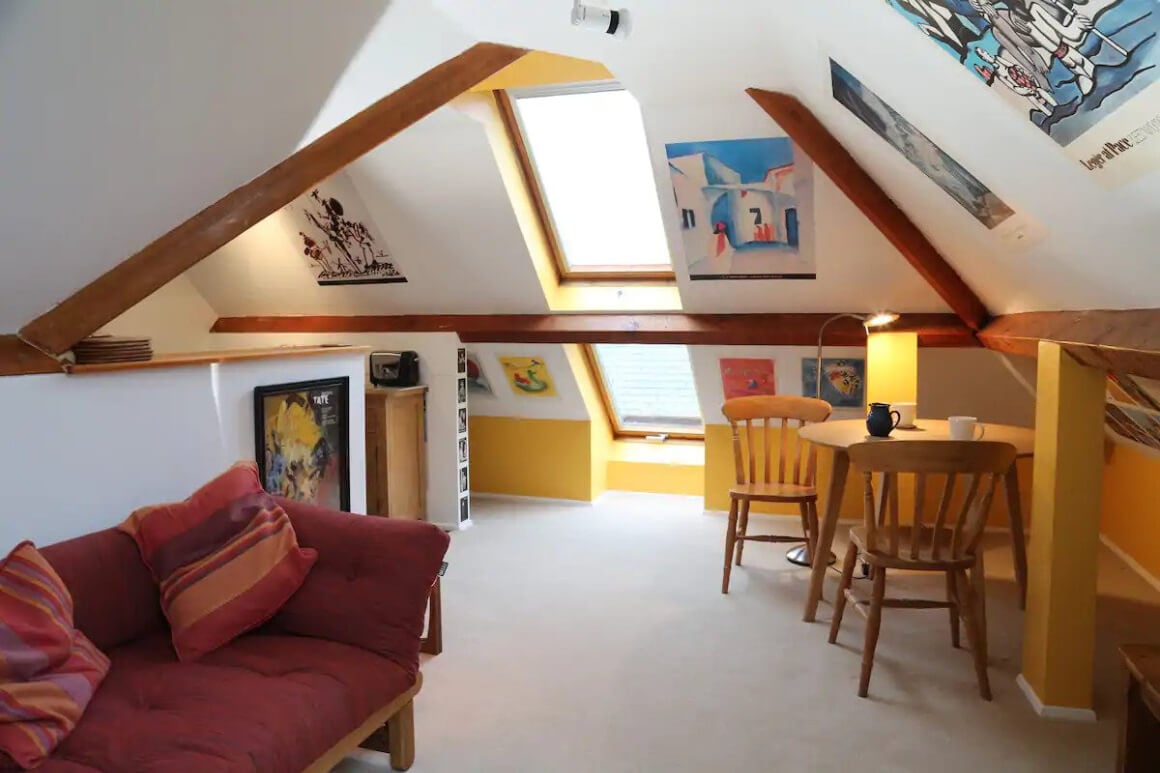 $
Washing machine and dryer
2 Guests
Independent flat in a former pub
This former pub has now been converted into a family home with the attic as a self-contained flat. The space is well lit and decorated with colorful, quirky art. While it is a compact space, it's an ideal spot for one person or a couple and would be appropriate for long-term stays with its fully equipped kitchen and laundry. If you want to squeeze another person in, there's a futon in the living space.
The flat is located in a calm neighborhood, and you can stroll into the heart of Oxford in 20 minutes or take public transport. Keep in mind it's not a good choice for those with mobility issues as you need to climb two flights of stairs to reach the attic.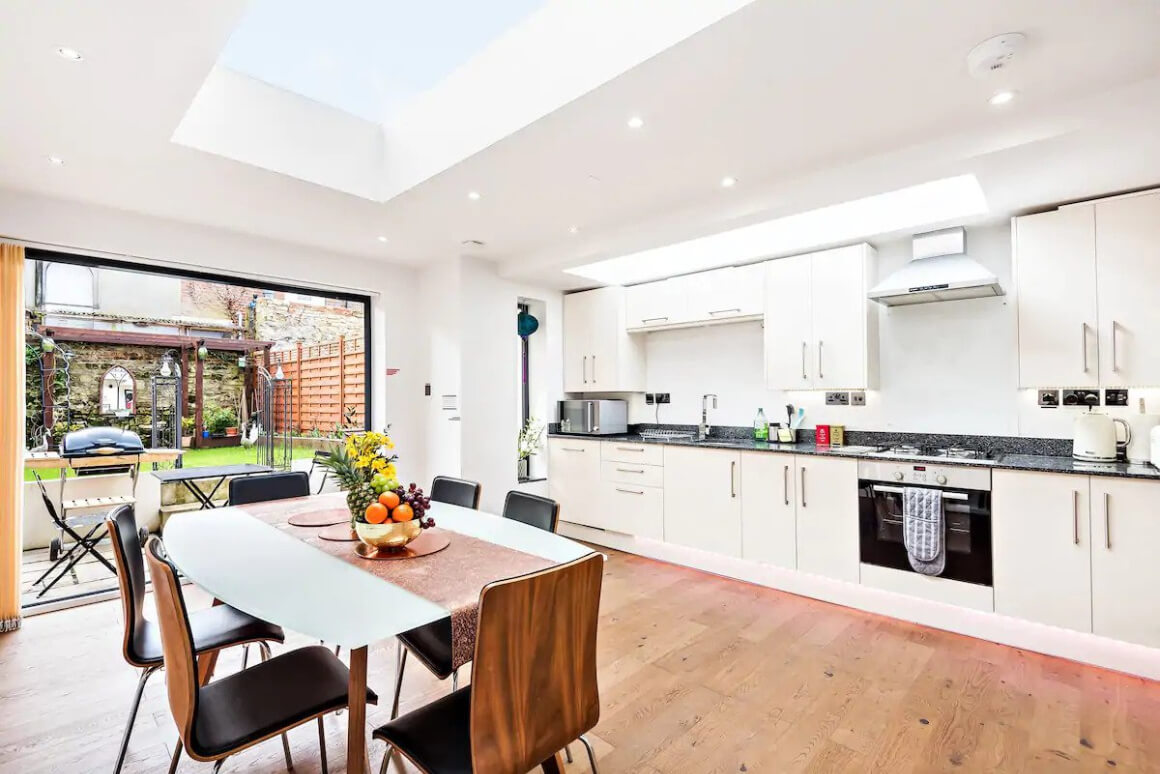 6 Guests
Beautiful landscaped garden
This central Oxford home has been around since the 1750s, and it's now a newly renovated townhouse with three big bedrooms. The modern kitchen has a coffee machine to start the day right and everything else you could want to cook up a storm. Heck, there's even a rice cooker. The living room is decorated with kitschy British accessories, and the rest of the home is chic and comfortable, especially the zen garden.
There's plenty of space for all guests to hang out together or separately if you prefer, making it a great spot for groups or families to stay. You can be in the historic center within minutes, just take a scenic stroll over the Magdalen Bridge and you'll be in the thick of it.
6 Guests
Family friendly neighbourhood
This is a great Oxford Airbnb for families, located in the quiet neighborhood of Marston just a 20-minute walk from the center of Oxford. It's a great home away from home for a family visiting Oxford.
There are three bedrooms, and the third bedroom has bunk beds that are well suited to families with kids. The home has plenty of open living spaces appropriate for play including a garden with a deck, a green lawn, and a summer house. The living room has a smart TV with access to Youtube and Netflix too.
There's a playground just around the corner, and, of course, the rest of Oxford is close by and waiting to be explored too.
2 Guests
Great location in Jericho
Jericho is one of Oxford's coolest neighborhoods attracting a mixed crowd of students, locals, and travelers. The eclectic cafes are the place to be in the daylight hours, and the pubs and live music venues are where it's at in the evenings.
This modern attic apartment is right in the action. It's opposite the renowned Oxford University Press and Freud's Cocktail bar.
The studio apartment has a minimalistic design, although it's set up with all the essentials including a separate bathroom, modern kitchen, dining table, and lounge chairs.
The large attic-style windows look out over Jericho Park. It's a great Oxford Airbnb for a solo traveler or couple who want to spend a bit of time in central Oxford.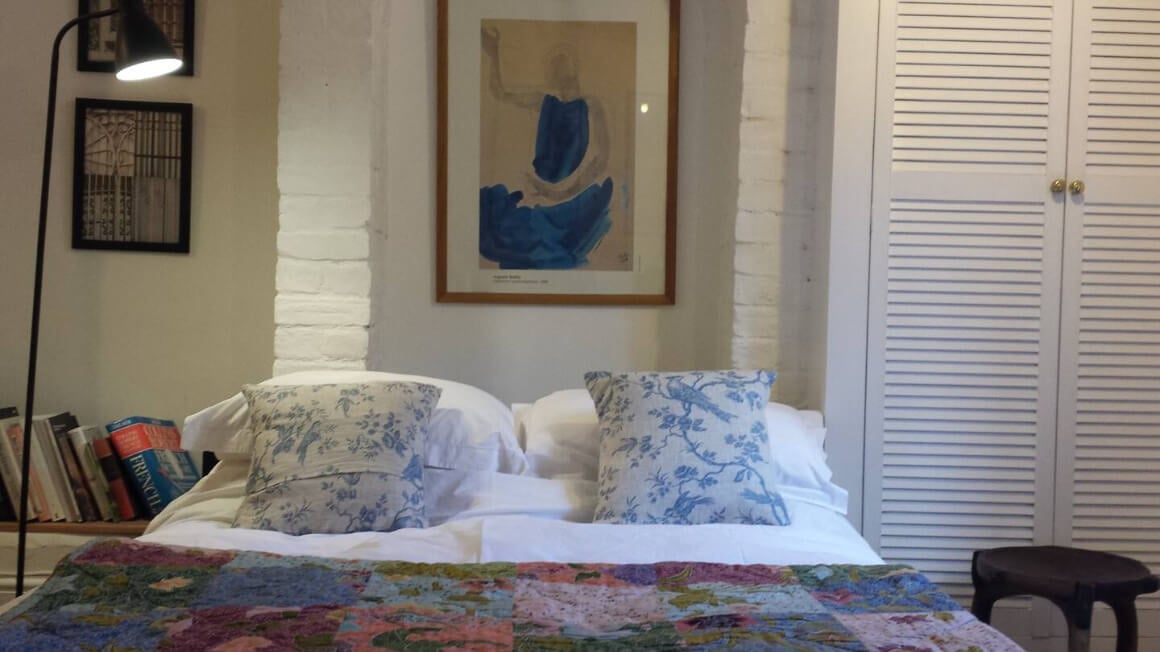 2 Guests
Great location in Jericho
If you're looking for an affordable and comfortable private room in the popular neighborhood of Jericho, this is a great shout.
The room is decorated with art collected from the owner's international travels. It's a brightly lit basement room in a calm and quiet home, and you'll have access to a separate bathroom just outside the bedroom.
The host here serves a delicious continental breakfast. There's no kitchen access, but lucky for any foodies it's super close to Jericho's best cafes, pubs, and restaurants. In a short stroll from your room, you can reach Oxford colleges, the canals, and the town center.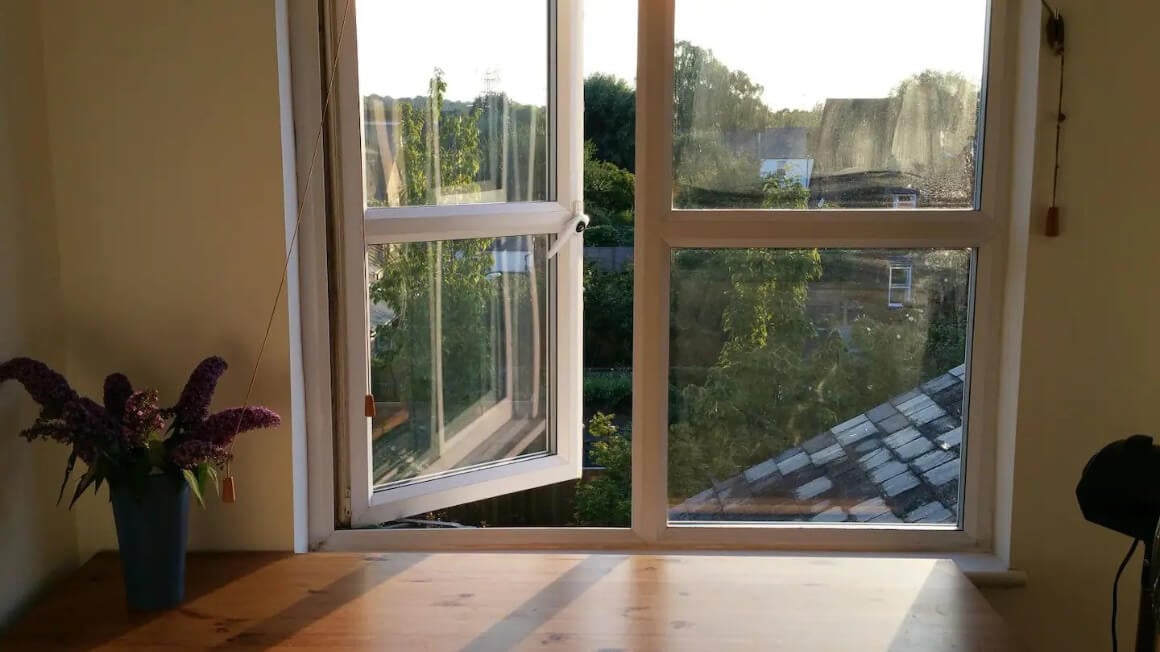 $$
Dedicated workspace with a view
2 Guests
Great location near the River Thames
This loft space is a private room in a family home in a central area of Oxford. It is a great Oxford Airbnb for digital nomads. You have your own space with a private bathroom and work desk and are well-positioned to explore the city when you're not on the clock.
Long-term stays are allowed by the host making it a great spot to stay for a while and get a feel for the city.
The desk space is an important feature for anyone working remotely, and this one has views out over the garden and the River Thames. You'll have access to the whole house including the lovely garden that even has a trampoline.
The River Thames and its popular walking and running track are at your doorstep, as is an epic local pub to enjoy a beer at after knockoff.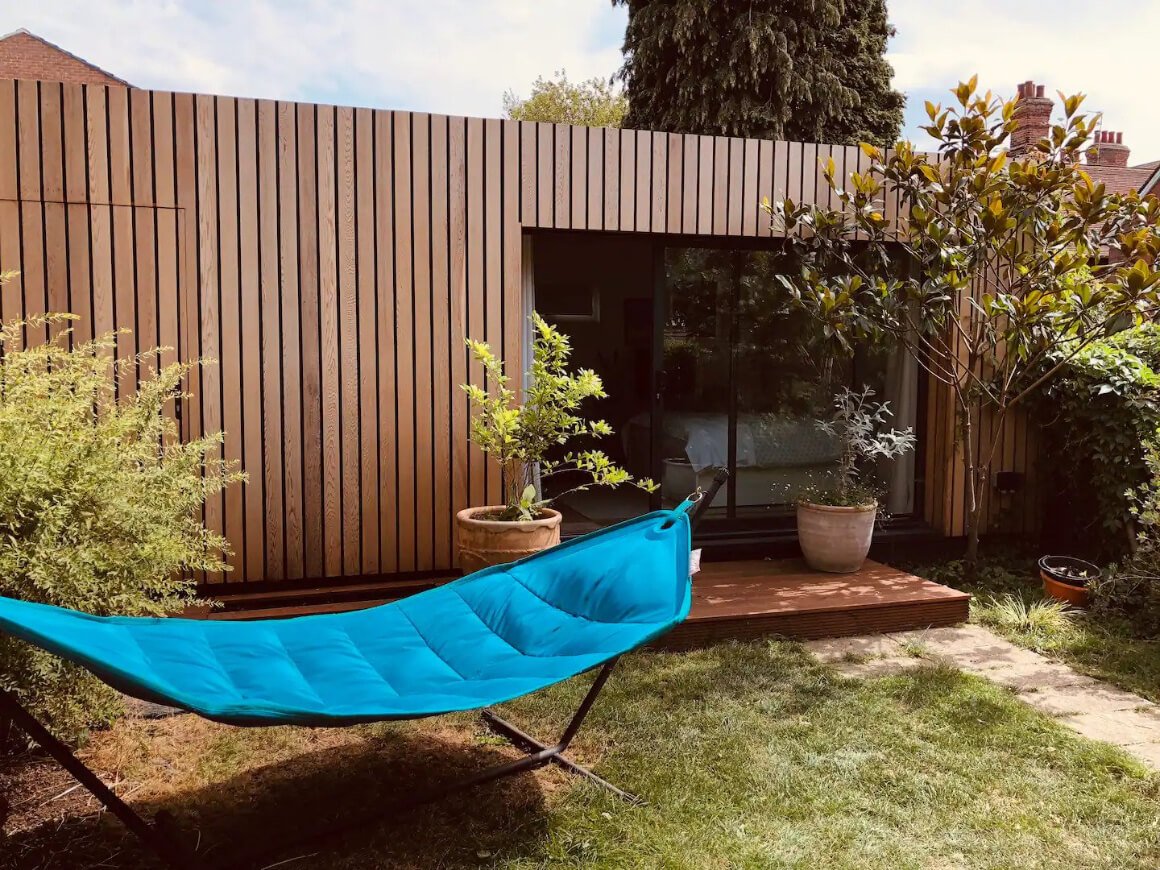 $$
King-sized bed overlooking garden
2 Guests
Close to Cowley Road
Cowley Road is a colorful, quirky, and ethnically diverse neighborhood in East Oxford. It's got vibrant street art murals and ethnic food shops and offers a contrast from the traditional spaces around Oxford College that the city tends to be better known for.
This Airbnb is just off the exciting Cowley Road in a residential street. It's an independent studio with a king-sized bed and a killer shower. You access the studio via the host's home, though your living space will be completely private. It's a well-lit studio with views out over the garden. You'll have a hammock just out the front to hang out in too!
There's no kitchen here, although there is a fridge and kettle for you to prepare and store some basics. Have no fear of going without, you're well located to check out the best cafes and bars in the neighborhood.
Most Romantic Airbnb in Oxford for a Couple | Beautiful Garden Cabin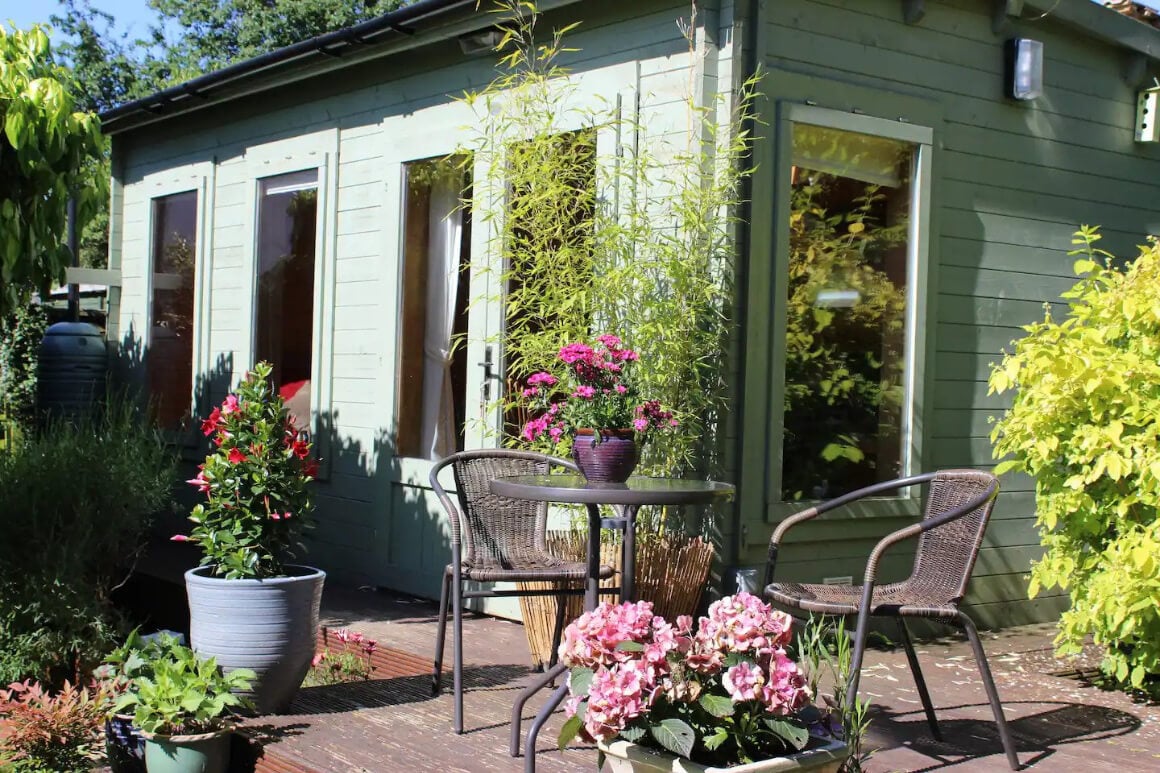 2 Guests
Country feel in the city
This garden cottage combines city and country living and is a great option for those wanting a peaceful getaway. Located in East Oxford, it's just a small trip to the trendy Cowley Street or the beautiful country landscapes that surround Oxford.
The chalet-style garden cottage has a separate entrance via the garden gate and is self-contained with a kitchen and bathroom.
There are two separate dining areas, one inside next to a bookshelf and the other overlooking the colorful garden on the deck. It's the perfect spot to drink your morning tea or coffee and start the day, and is also a romantic and cozy setting for an Oxford getaway.
2 Guests
Social house with your own space
This is a great Airbnb for a solo traveler who wants to connect with others but have the privacy of their own room. Several rooms in this house are rented out to other travelers, and the host is an Oxford local who loves to meet new people.
The room itself is brightly lit with a yellow theme and has a double bed, collapsible desk, and storage space for your things. You'll have access to a shared bathroom and kitchen, and a big outdoor terrace.
This Oxford Airbnb is located close by to the vibrant scene on Cowley Road, and you can catch a bus to the center of town in 15 minutes, or a 40-minute walk if you wanna stretch your legs.
Beautiful Country Cottage Airbnb in Oxford | Blenheim Cottage
6 Guests
Peaceful country cottage
This gorgeous country cottage is only five miles outside of Oxford city centre in the quaint village of Noke. It's the kind of quiet escape set up to accommodate groups of up to six. Bring your friends, kids, and pets, it's a great Oxford Airbnb for all kinds of guests.
There's a bunch of luxurious features that take this cottage to the next level, including a Jacuzzi, indoor fireplace, power showerhead, and the 'fastest internet in the world'.
The cottage is on a property with manicured gardens, and the farm itself is on the edge of a wetlands reserve for birds. It's said this area was the inspiration for Lewis Carol's Through the Looking Glass. Maybe you'll leave this country getaway with inspiration for the next classic?
Cottages and lodges are some of the best accommodation in Oxford.
Best Airbnb for a Weekend in Oxford | The Press House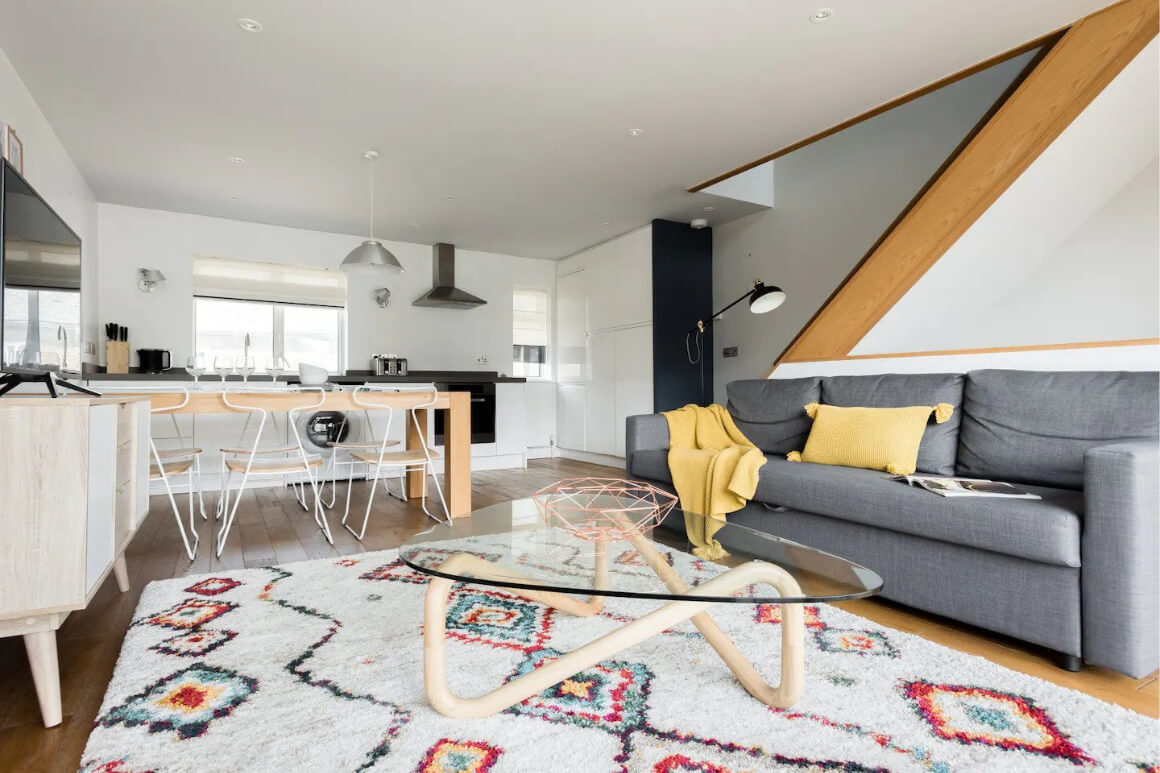 6 Guests
Great central location
This townhouse is located in the middle of the city and is a short walk to all the attractions of Oxford. You're close to the university colleges, the River Thames, museums, and the bars and restaurants in the central neighborhoods, including trendy Jericho.
This is an ideal Airbnb to spend the weekend in Oxford. You have a comfortable home to retreat to after a day exploring the city. There's a big kitchen, work space, spacious living rooms, private terrace, and cozy bedrooms, plus the best things to do in Oxford are at your doorstep. It's a great Oxford Airbnb for a group of six mates or a family.
Best Airbnb Experiences in Oxford
If you thought Airbnb was just a place to book accommodation, think again. They also offer Airbnb Experiences, which are trips organised by locals. They can be anything from food tasting, urban exploration, or workshops to explore your next favorite hobby.
What you get with Airbnb Experiences is an intimate insight into what makes that area special, plus the chance to explore with someone who knows the area intimately. These experiences are usually a lot more intimate and often cheaper than a commercially organized tour.
You browse and book Airbnb Experiences through the Airbnb App or website just as you would with accommodation. All the details for your trip will be saved there too, so you'll have access to all your information in the same place.
Here are the top five Airbnb Experiences you can have in Oxford, and are well worth considering if you want to deep dive into the many stories of this historic city!
Top 5 Airbnb Experiences in Oxford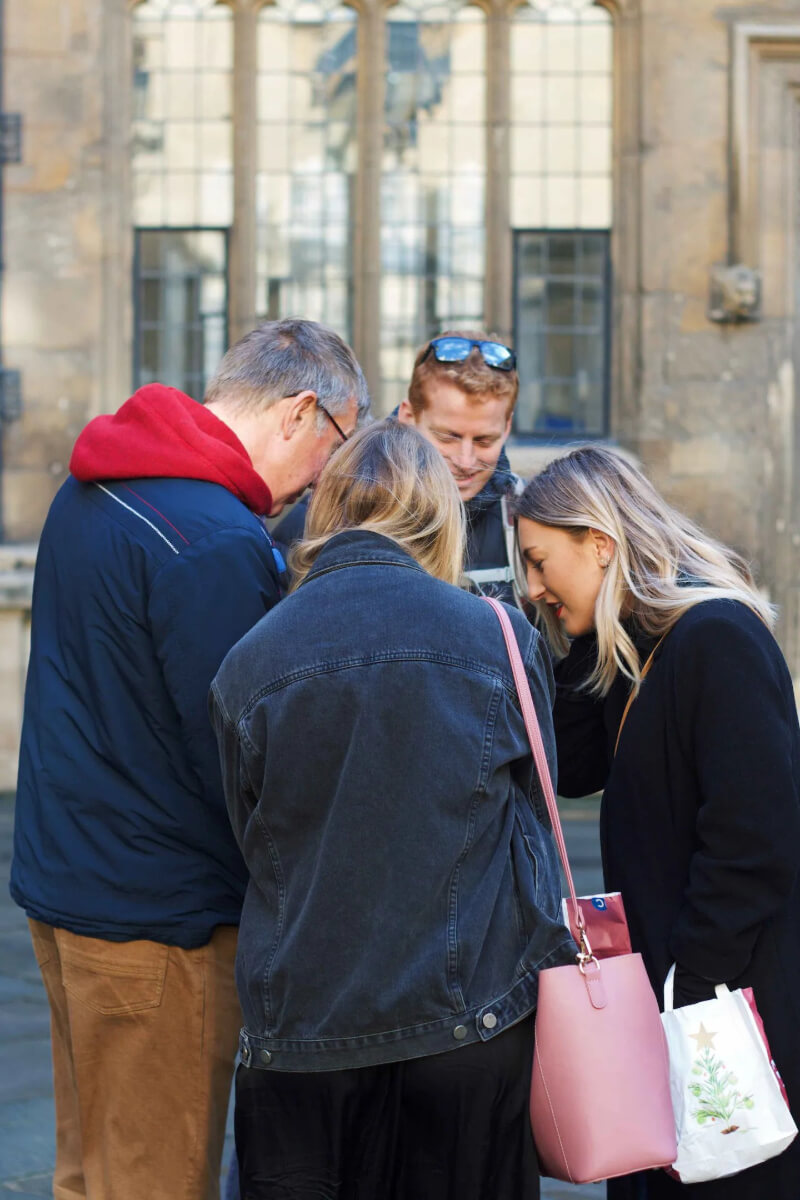 From $26 Per Person
Up to 10 Guests
2.5 Hours
Your guide Tony is a local Oxford man with a real passion for his city. This tour will show off the main sites of Oxford providing engaging and insightful commentary on the history, architecture, and culture of the city. You'll see inside an Oxford College, learn about Oxford's literary greats including J. R. R. Tolkien, C. S. Lewis and Lewis Carrol, and even spot some Harry Potter locations. Along the way, you'll weave through the most picturesque parks of the cities, including gardens, markets, and the river Thames. This is a great insight into Oxford and is highly recommended by over 300 people who have joined Tony on this Airbnb experience.
From $14 per person
Up to 10 People
2 hours
The reputation of Oxford University is something that really puts the city on the map. This tour is led by passionate alumni and aims to dive deep into the history in a way that goes beyond dry historical facts but shares the vibrant, diverse, and influential history of the institution. You'll learn the stories behind the university, as well as the fictional ones the place has inspired, including Harry Potter, and Alice in Wonderland. The price of this experience is low, but it gets a five star from all guests so you can trust you'll leave impressed with what you learn.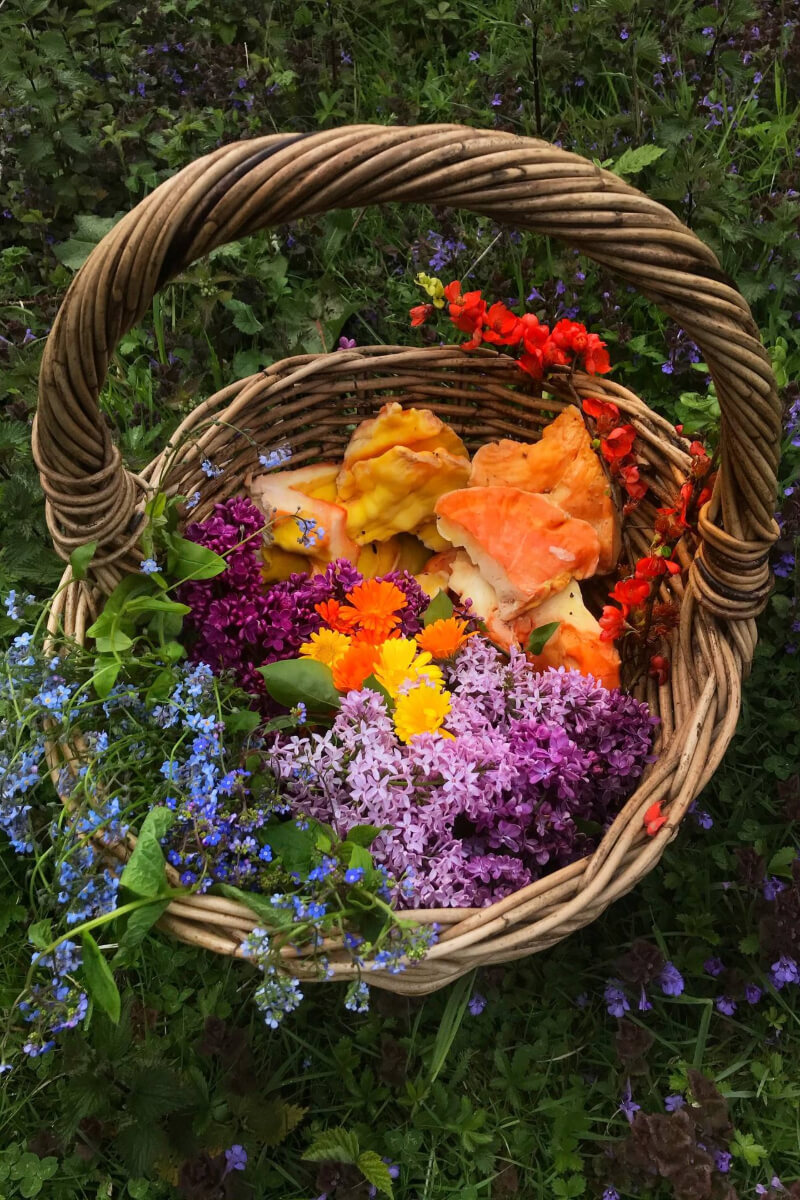 42
Up to 6 People
2.5 Hours
This guided walk will take you through the mature woods of East Oxford's Shotover Forest and show you how to identify, harvest, and use foraged plants with a sustainable approach. Your host Justine shares her passion and knowledge to teach you the importance of ecology to the local environment, plus give you a bunch of tips and tricks for you to continue on your journey of conscious foraging on your own. At the end of the experience, you'll make a fire and enjoy a brew of tea made from your freshly picked plants.
From $84 Per person
Up to 3 Guests
3 hours
This experience will teach you the art of letterpress printing. You'll learn how to compose type, mix different inks and operate the press to create your own poster, cards, or even invitations to a special occasion.
This workshop is set up in a courtyard of art studios. It's located just outside of Oxford, in a rural location near the historic village of Woodstock and the Blenheim Palace.
It's a great chance to explore the rural areas surrounding Oxford and tap into your creative side. The experience is appropriate for anyone over the age of seven. Coffee and cake are included!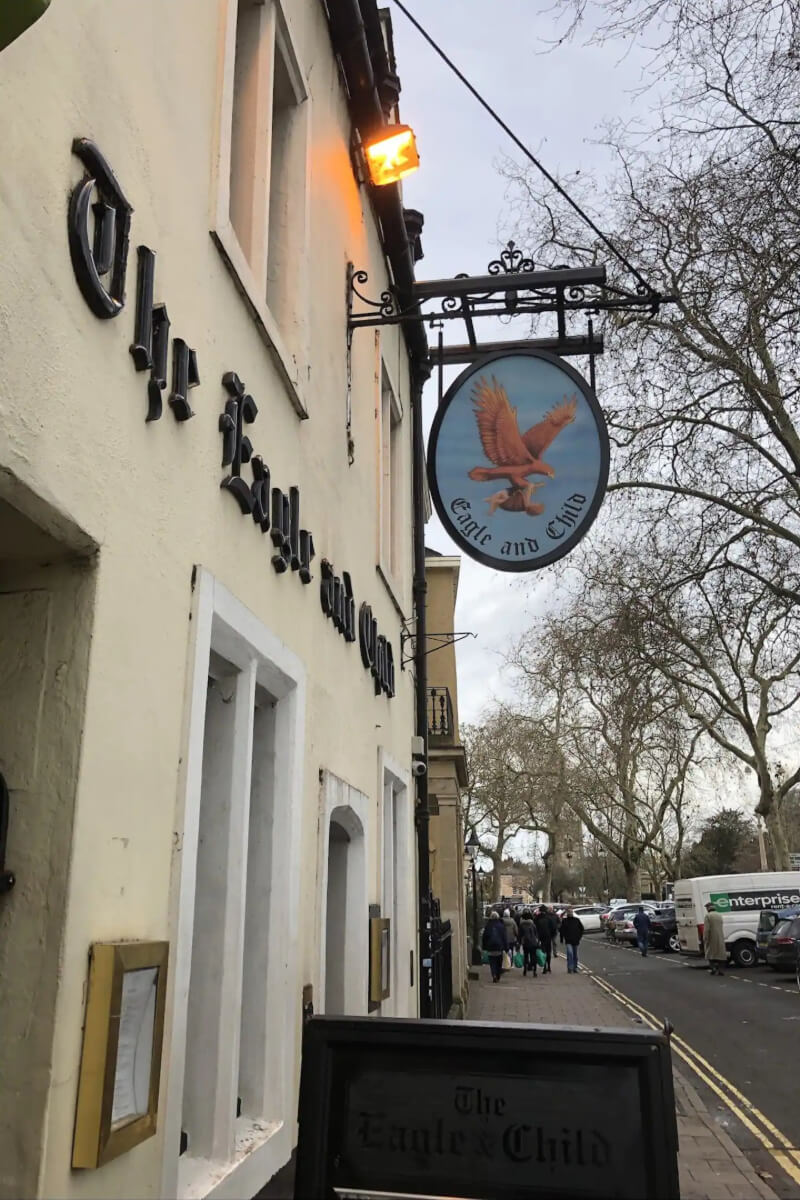 From $27 per person
Up to 10 Guests
2 hours
In true British fashion, this experience starts and ends at a pub. Dive into the fantasy worlds that were inspired by the historically rich city of Oxford, led by a charismatic local actor. Your guide has a few opportunities to flex, as he will show you certain sites from movies such as Mary Queen of Scots and Harry Potter in which he played minor (but dramatic) roles.
You'll learn many little details and secrets at the city, many of which inspired the works of Oxford's literary legends. This is the chance to dive deep into the stories, historical and fictional, that took place in Oxford. You'll even see the door of Narnia. This tour is perfect for any history enthusiast or someone who likes to learn interesting and obscure facts about the places they travel to. You're even invited to join your host for a beer at the pub after the tour.
Final Thoughts on Airbnbs in Oxford
Whether you want to wake up in your own flat, in the home of a local, or a gorgeous garden cottage, there's an Airbnb in Oxford suited to your trip.
Staying in an Airbnb gives you access to a whole bunch of local tips. If you're keen to further that knowledge of Oxford and have a unique experience, check out the top Airbnb Experiences on offer in the area.
And don't forget to take out Travel Insurance for your trip! I have been using World Nomads for some time now and made a few claims over the years. They're easy to use, professional and relatively affordable. They may also let you buy or extend a policy once you've started your trip and are already abroad which is super handy.
If there's one insurance company I trust, it's World Nomads. To find out why I use World Nomads, check out my World Nomads Insurance review.
Getting an estimate from World Nomads is simple—just click the button or image below, fill out the necessary info, and you're on your way!

---
Find out how YOU can support the site.
We're a big site with a big team and this job isn't always easy. But we do it because we love it – we love providing epic and free content. We love the knowledge that our content keeps you adventuring. We don't ask for money, but if you'd like to find out how you can help the site in more organic ways, click the button below.
Thank you for your support 🙂
And for transparency's sake, please know that some of the links in our content are affiliate links. That means that if you book your accommodation, buy your gear, or sort your insurance through our link, we earn a small commission (at no extra cost to you). That said, we only link to the gear we trust and never recommend services we don't believe are up to scratch. Again, thank you!