Pattaya is situated in the province of Chon Buri, Thailand and is nestled against the backdrop of green mountains and white sandy beaches.  Although it's often used as a mere pitstop along the way to Bangkok, we've found plenty of things to do in Pattaya!
In the 'city of sins', you'll be ticking off many 'first-times' from your bucket-list. And not the taboo activities you typically hear of but rather being immersed in nature, or challenging your senses!
Pattaya offers close proximity to landlocked forest and riverine areas. helping make this destination is a true rival to the major Thai cities.

Unlock Our GREATEST Travel Secrets!
Sign up for our newsletter and get the best travel tips delivered right to your inbox.
Where to Stay in Pattaya
Looking for a specific place to stay? These are our highest recommendations for places to stay in Pattaya.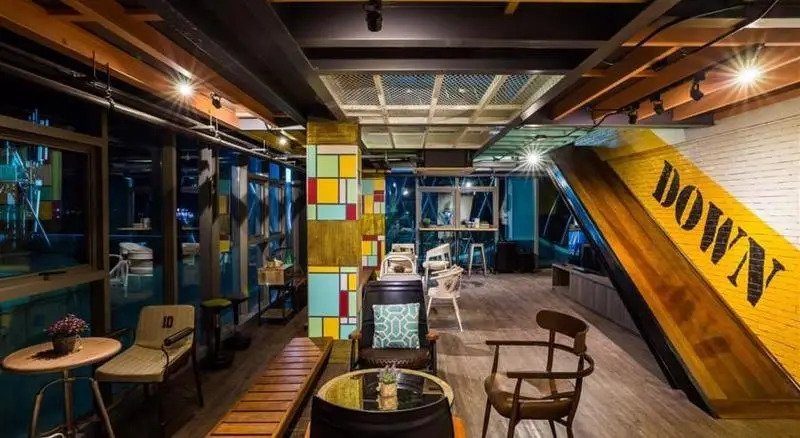 This attractive hostel in pattaya is ideally located on Pattaya Beach. It is within walking distance of the city's best bars, clubs and restaurants. It comes complete with a relaxing outdoor area and a cosy lounge. They provide 110 box beds and each reservation includes a delicious breakfast.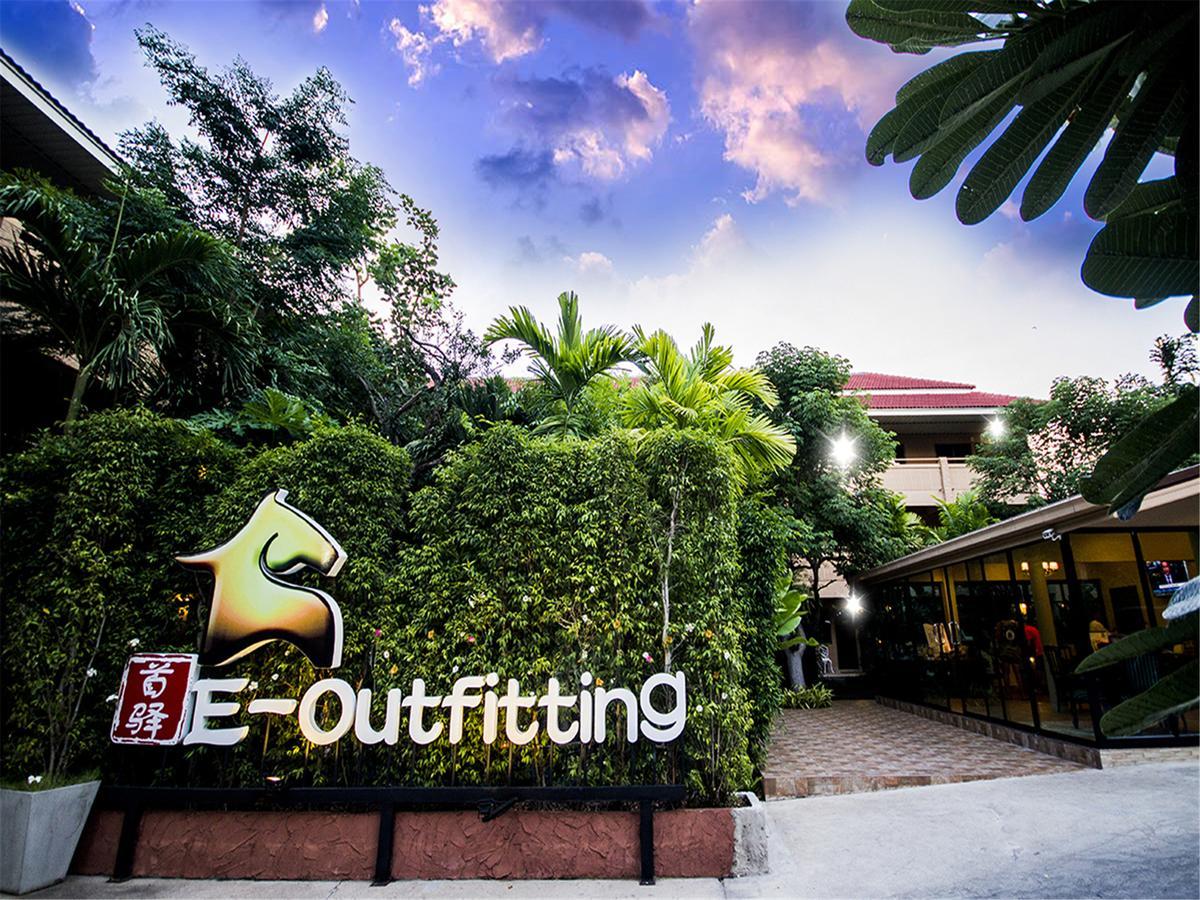 Thanks to its great location, this is our pick for the best hotel in Pattaya. It is close to CentralFestival Pattaya Beach as well as eateries, shops and sightseeing. You'll enjoy free wifi and a coffee bar, as well as air-conditioned rooms and a welcoming seating area.
Top Things to Do in Pattaya
Pattaya is a versatile city that exposes some of the finest night-life that Thailand has to offer. Additionally, its location is convenient for any nature enthusiasts too!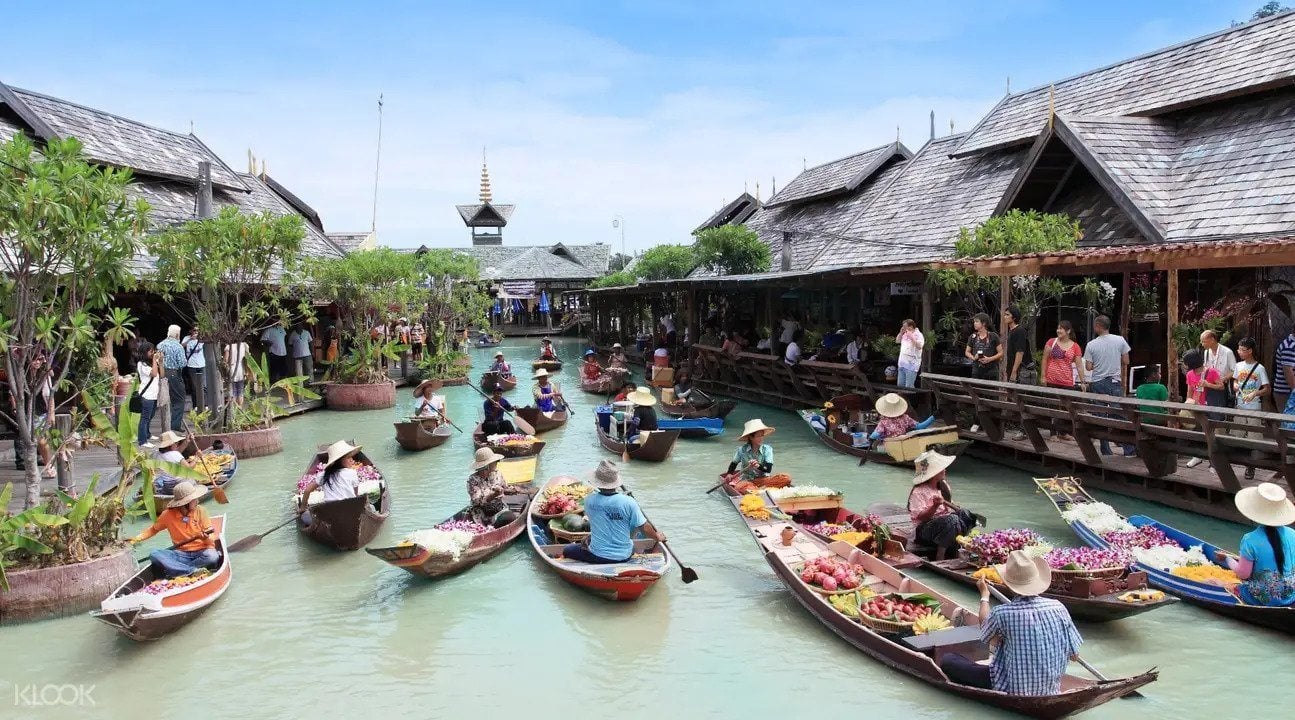 Pattaya's own little Venice, the 10-hectare floating market comprises of over 100 vendors and stalls. Traditional and local Thai produce and souvenirs are sold here and unique delicacies are waiting to be discovered if you're brave enough to try things like crocodile meat or roasted insect.
What makes this site so unique is its division into four segments. Each of these symbolizes the diversified Northern, Southern, Central, and North-eastern regions of Thailand. Therefore you can take a self-styled, curated tour around the food and flavors of the whole country!
Note that every afternoon a Thai cultural performance takes place!
2. Appreciate the Carvings at The Sanctuary of Truth
Erected in 1981, and constructed entirely from teak wood, the Sanctuary of Truth is Pattaya's most impressive historical feature.
The architecture tells the tale of the regions rich cultural, philosophical and religious history. As well as the temple itself you'll be treated to countless exquisite examples of handcrafted sculpture, depicting gods and deities from regional folklore The monument stands at an impressive 105 meters, commanding the skyline.
The beauty of the Sanctuary is that it does not align itself with one specific religion, but rather is inclusive of a multiplicity of faiths. Kind of a bargain at $16 USD general admission cost, you can even take a guided tour for no extra cost. For anyone traveling to Pattaya, this is a must-visit place on their Pattaya itinerary.
FIRST TIME IN PATTAYA
Pattaya Beach
Pattaya Beach is the ideal place to make your base if you're visiting Pattaya for the first time. Not only is this neighborhood centrally located, but it's packed with awesome attractions and activities, delicious restaurants and fabulous shops that will keep you entertained both day and night.
Places to visit:
Browse exhibits dedicated to everyone's favorite stuffed animal at the Teddy Bear Museum.
Catch an outstanding show at the Alcazar Cabaret.
Dig into a tasty plate of food at Craft Cottage.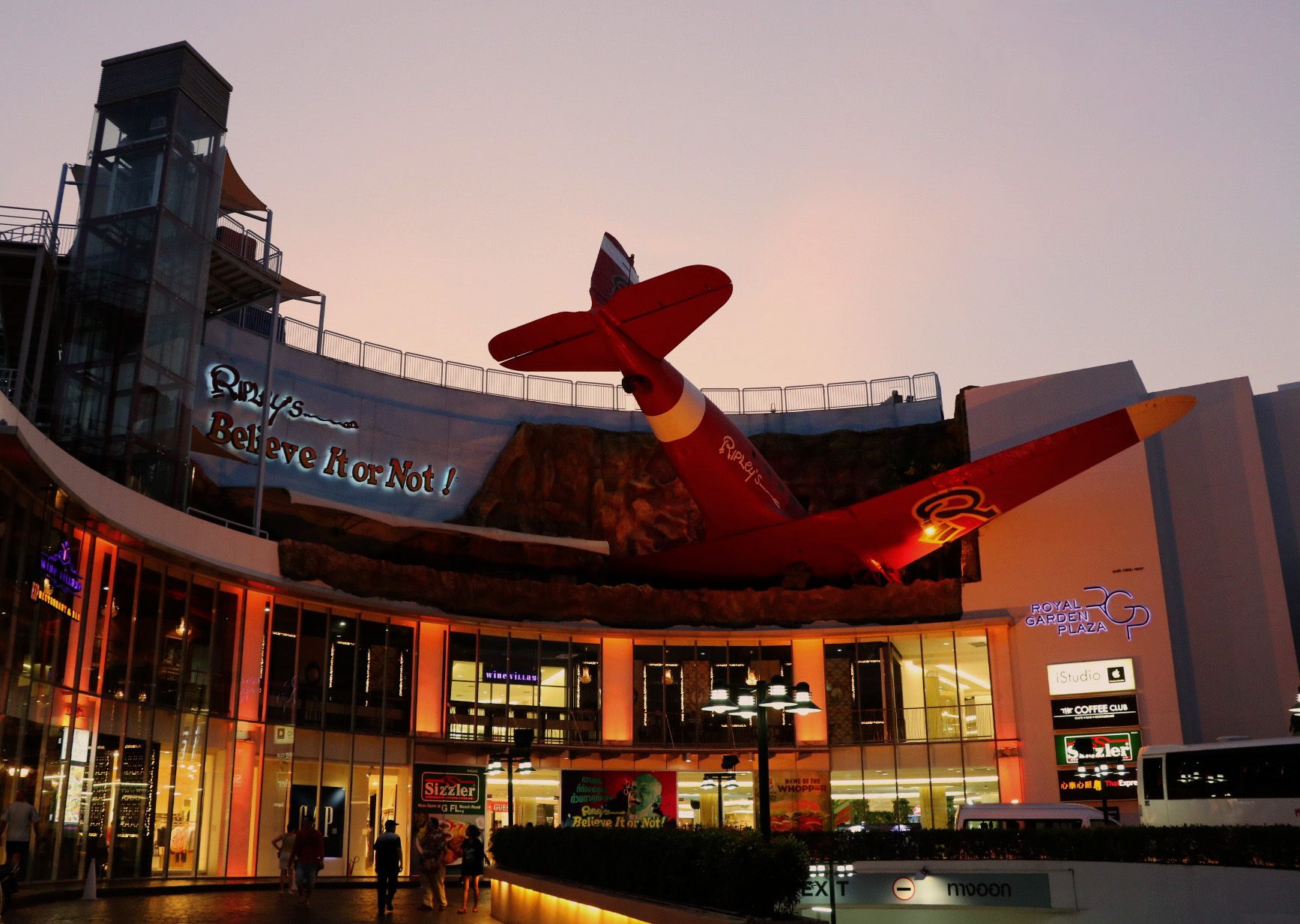 Replicating Robert Ripley's book, "Believe It or Not", the museum that has originated from the USA has landed in Pattaya! Defy your awareness of the world in this museum, by simply viewing its unusual 300 collection-museum.
Our favorites include the Titanic duplicate constructed entirely from 1 million matchsticks as well as a 12D cinema! Conjure up the courage to view a real-life shrunken human head as well as a wax-figure with four eyes. Ripley's always provides one of the most bizarre collections of oddities you'll ever see in one place.
4. Drink Cocktails at the -5 Ice Bar and Lounge
Getting tired of the humid tropical climate, and looking for respite? No need to catch a plane to the Arctic, simply take a walk into the center of Pattaya! This bar lives up to its name with the bar, chill areas, and decor all carved from ice!
The venue was formerly an industrial frozen storage complex, that has had new life and fresh atmosphere breathed into it. Enjoy vibey music and cocktails from 18:00 pm every night.
5. Nam Tok Chan Ta Then Waterfall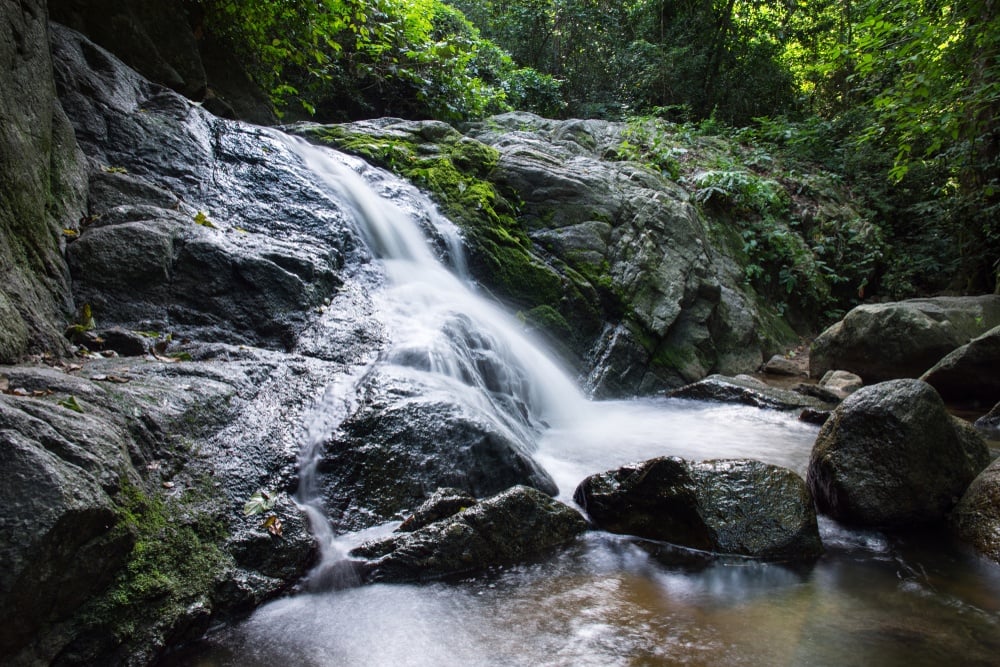 Located 1.5 hours outside of Pattaya, the Nam Tok Chan Ta Then Waterfall is the largest in the province. If you love waterfalls then this is your best bet!
The greenery is unending and the waterfall stretches for over 1 kilometer. So there's lots to explore and many different locations to sit! Picnicking is customary here, and you can even hire a picnic mat!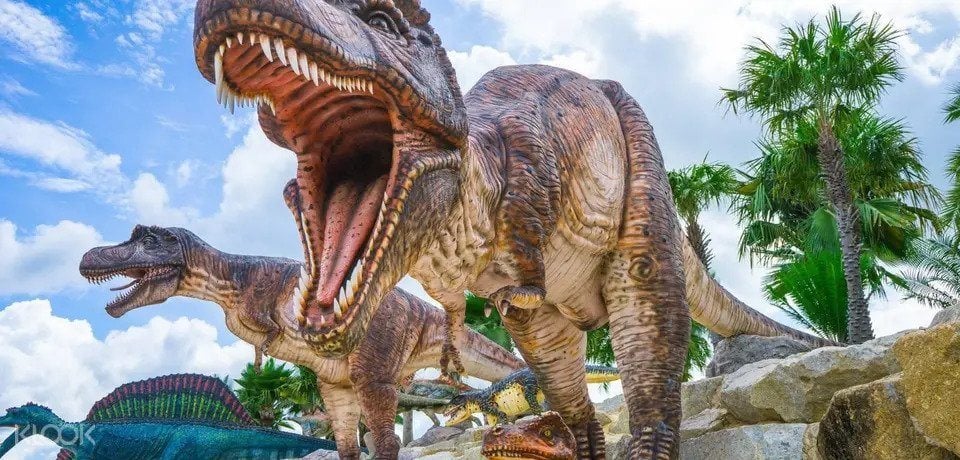 Explore over 240-hectares of exotic tropical plants, waterfalls, and bizarre sculpture! While still keeping true to its Thai cultural roots, this renowned Botanical Garden draws inspiration from Western influences to create a great attraction. As well as a full day of exploring, you can watch the cultural performances that display traditional Thai dancing and history.
Visit the mini-Stonehenge, topiaries, and multiple waterfalls that make the Botanical Garden an ideal oasis away from the crowded metropolis. Hire a rowboat and take in the views from the water with a picnic. We haven't even mentioned the Dinosaurs yet…
Small Pack Problems? 😉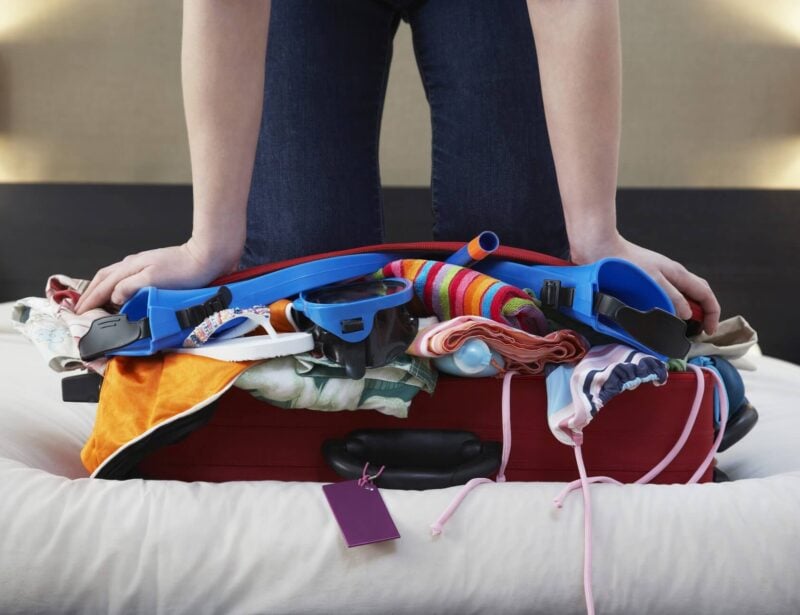 My missus travels with all her clothes in ziplock bags: don't be like my missus. UP YOUR PACKING GAME!
Packing cubes for the globetrotters and compression sacks for the real adventurers – these babies are a traveller's best kept secret. They organise yo' packing and minimise its volume too so you can pack MORE.
Or, y'know… you can stick to ziplock bags.
View Our Fave Cubes
Or Check Out the Sacks!
Unusual Things to Do in Pattaya
Pattaya has many destinations that simply defy common sense and demand to be photographed, some that will leave you with memories for life! Make sure batteries are charged and minds are cleared as some of these attractions will demand more than your usual common sense to escape!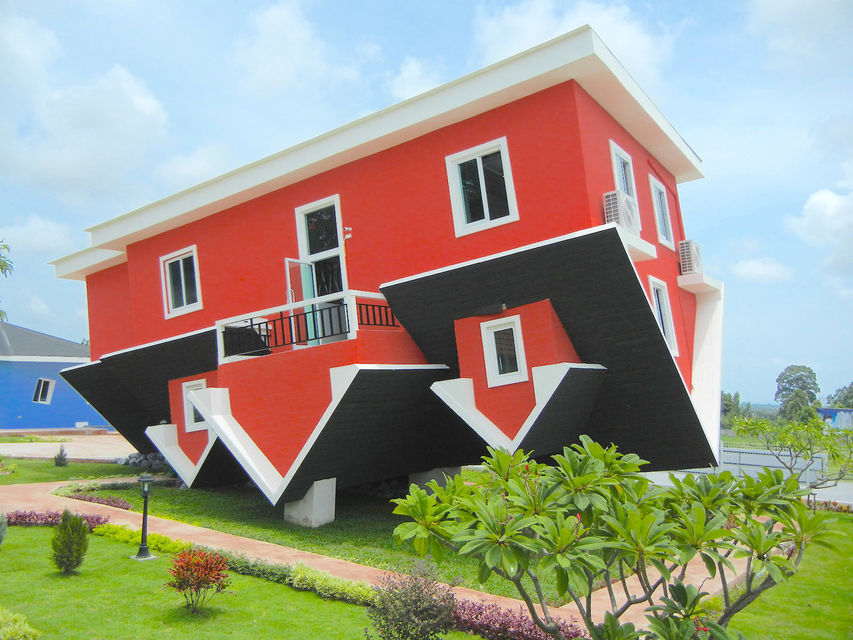 Prepare to be both bamboozled and confounded at the Upside Down House. With it's fully functional and fully furnished interior, everything from making a cup of tea to using the bathroom takes on an entirely new dimension here.
There is also a labyrinth maze on-site that was created specifically to confuse you. Luckily there are two entry-points, one which offers no chance of getting lost, the other more difficult and substantially more time-consuming. A must for those that enjoy a battle of wits!
8. Explore China at Anek Kusala Sala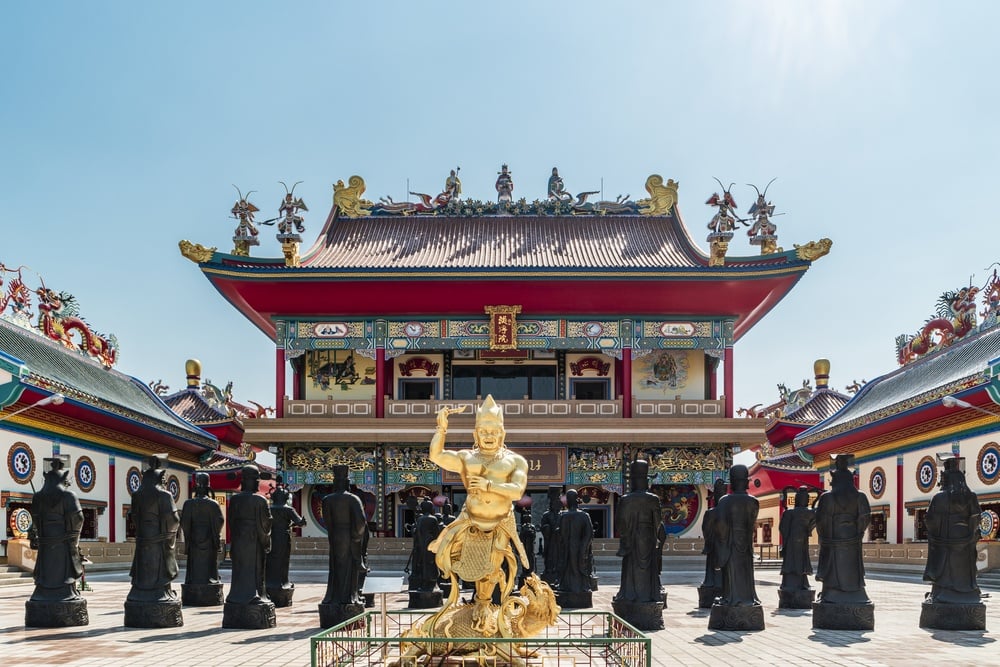 Less than 20 kilometers outside of Pattaya, an enormous collection of Chinese archives and artifacts awaits your attention. The product of the life's work of a Thai man raised in China, his passion resulted in one of the finest collections of Chinese art outside of the great state.
This temple and museum are also regarded as 'Viharn Sien', which translates to 'House of the Gods'. The interior of the museum is astonishing, full of numerous and elaborate Chinese antiques and sculptures. The grounds cover just over one hectare and contain a lovely lake to sit by and enjoy lunch.
9. Get Tipsy at the Silverlake Winery/Vineyard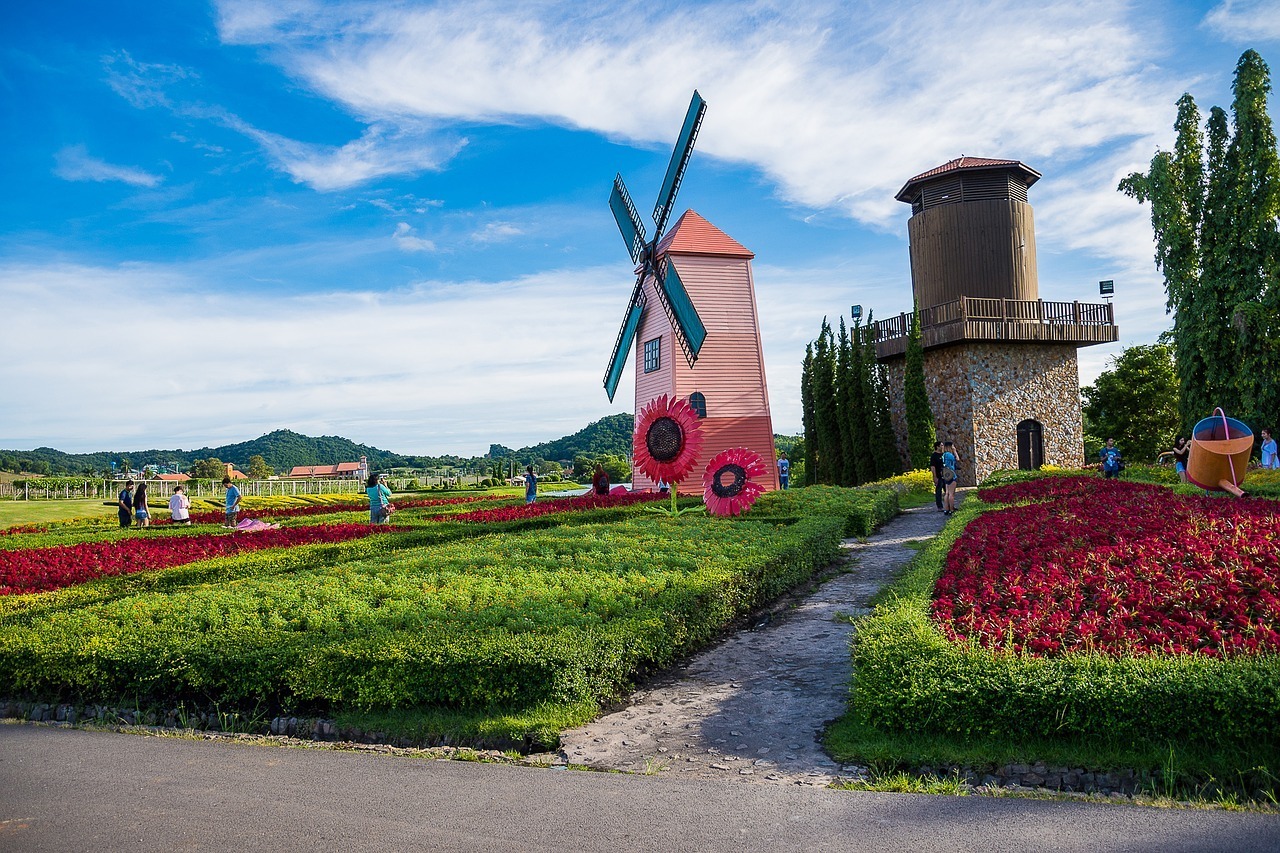 You surely didn't come to Thailand to laze at a wine-farm instead of lying at Jomtien Beach? Yet a 20-minutes away from this exact beach is Thailand's top-rated winery and vineyards. Although the country is not famed for its grape production, you'll find great produce here.
The great charm of the place, however, comes from the juxtaposition. East and west collide here without so much as a though paid to combining them. Face one way and you'll think you're in northern Europe, face another and you'll see northern Italy.
This spectacular winery is adorned with lovely quaint gardens and wine-tasting in this lovely setting is recommended.
Safety in Pattaya
Pattaya is comparable to any other Thai destination where you are at some risk in the busy areas. Tourists are susceptible to opportunistic crimes, so watch your belongings at all times and simply be vigilant. You should pay particular attention to yourself on the walking street, and central beaches. Pattaya improves year by year but has earnt itself a reputation over the years for scams and pickpockets.
Keep in mind that Pattaya still is a coastal city and the resorts here are abundant! It is still very possible to have a relaxed tropical holiday here without the nightlife.
Crimes are committed to people who intentionally visit areas known to be sordid, and tourists are rarely affected. If you stick to the tourist-catered destinations and sheltered resorts, you'll be perfectly safe. Most of all, always get travel insurance before you fly. Check out our roundup of the best travel insurance.
Travel with peace of mind. Travel WITH a security belt.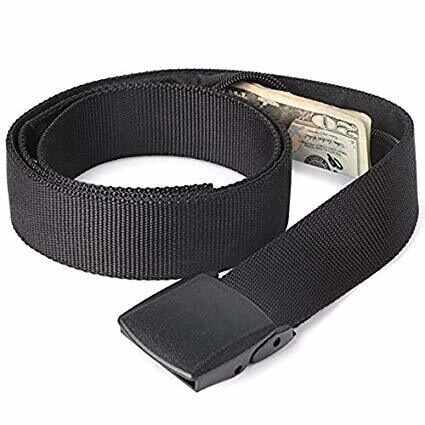 Get your cash stashed with this awesome Pacsafe money belt. It will keep your valuables safe no matter where you go.
It looks exactly like a normal belt except for a SECRET interior pocket perfectly designed to hide a wad of cash or a passport copy. Never get caught with your pants down again! (Unless you want to.)
Hide Yo' Money!
Things to do in Pattaya at Night
Pattaya's nightlife is a blast and is also what it is so well-known for. Yet, partying isn't the only activity you'll be able to do here as the gastronomical quality is just as pleasing!
10. Party in Thailand's Most Famous Walking Street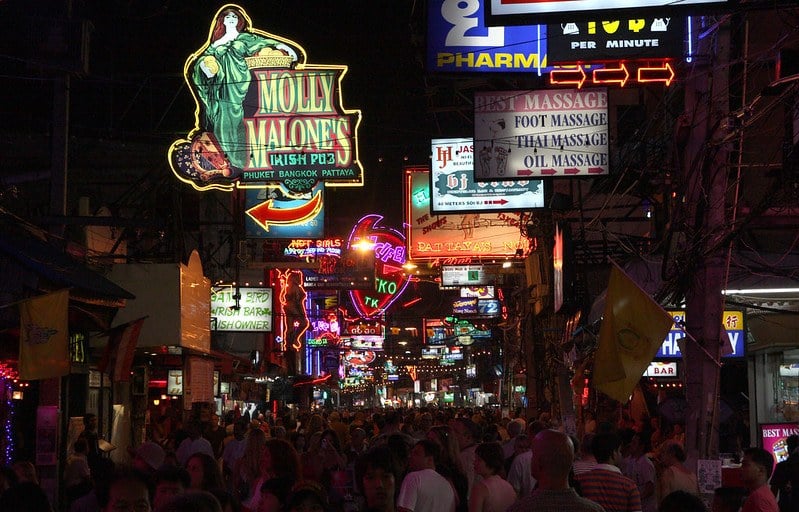 This neon-lit, illuminated pedestrian street plays home to parties and events whose reputations are known around the globe. The road on the Southern section of Beach Road, the Walking Street spans 1 kilometer and each building on this long road is a nightclub or bar!
The other perk of this street is its close and convenient proximity to the ocean! So, if you want a retreat from the array of multicolored displays and lights, the beach awaits. Each bar/restaurant here is distinct with its own agenda!
Please be aware though, this reputation for debauchery, intoxication, and adult activities has been well earnt. This isn't the kind of place you want to take the kids or go for a quiet drink.
11. Eat Dinner at the Sky 32 Rooftop
This bar may not sell alcohol, but it sure does offer a magnificent time. Being one of the tallest buildings in the city the views from here are exceptional – extending over the entire city and the Pattaya Bay. This is because it is on the 32nd floor of the iconic Grand Centre Point.
The open plan of the rooftop area is ideal to sit during the night when the city ignites with its multitude of lights and skyscrapers. The gastronomical quality of the Rooftop Restaurant is commendable too, with reasonably priced tapas that stem from Thai and international cuisine.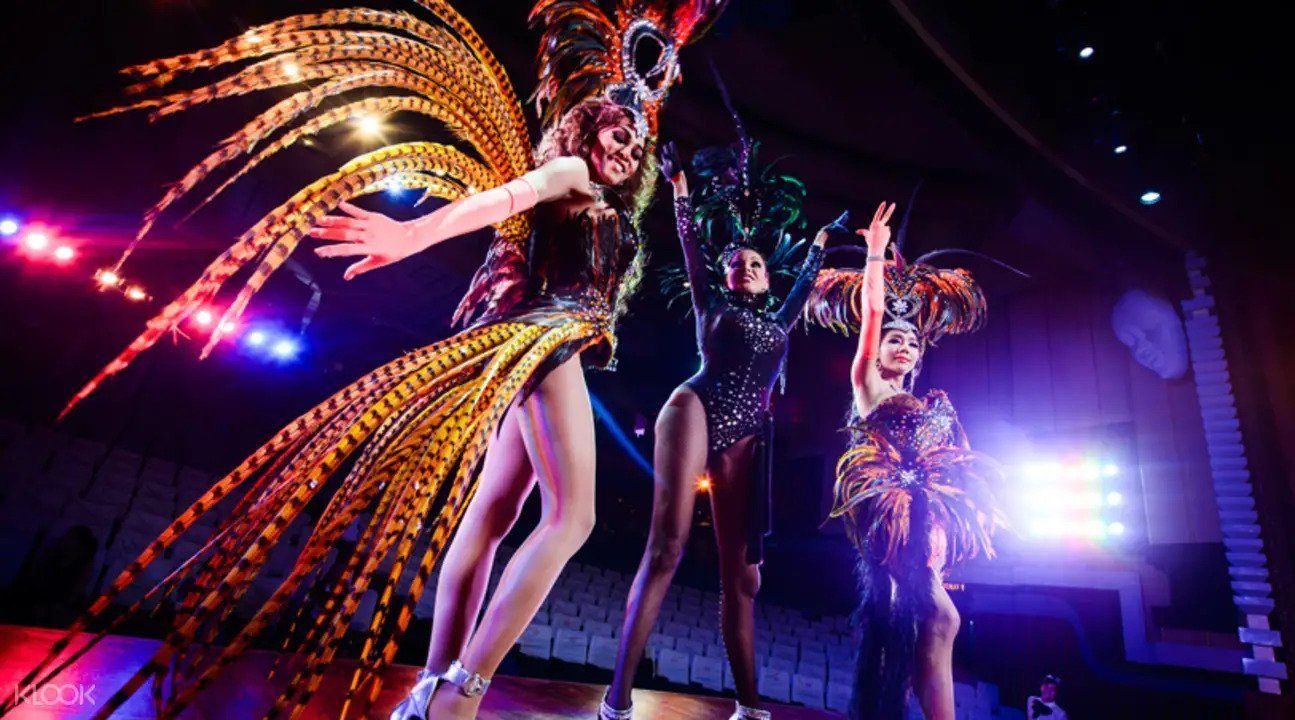 The Cabaret Show is the largest and most successful in Thailand, a country renowned for 'ladyboys' and transvestism. There are daily performances that take just over an hour. The theater wherein the performance takes place hosts an astonishing 1200 guests! This really is the broadway top-billing of the whole country.
The show mixes modern audiovisual techniques and technologies in the venue and to produce an exciting show. It's not simply about spectacle though, it's a mix of dance and showmanship that captures and proudly flaunts the inimitable energy of Thailand's Ladyboy and LBGTQ communities. This guarantees you to be wholly entertained and satisfied.
Romantic Things to Do in Pattaya
Pattaya will certainly ignite or intensify any lovers' relationship. Its relaxing beaches and exciting nightlife make this city a desired destination for all couples!
13. Watch the Sunset at View Mare Beach Front Bar and Restaurant
Serving seafood and vegetarian dishes, as well as having live music every day, this beach-front bar and restaurant are unbeatable! The restaurant has scenic views of the ocean, with its seating area located directly on the beach! The seating here is unconventional, however.
You and your partner can enjoy laying on comfortable beach couches. Or lie on the large net-based trampoline that hovers above the white sand, and is embedded with cushions. Perfect for cuddling!
14. Unwind with your Partner at a Luxury Spa
Escape the city life for a few hours and get a couples treatment at the top-rated Spa in the city! The Spa forms part of a Thai familial heritage that is more than a century old! Therefore the massaging methods utilized here are successful and traditional.
Select a treatment from their wide range with your partner and designate a full day here to relax in the ambiance! Note that if your treatment exceeds a specific price, that you will be eligible for hotel transfers!
Is This the Best Daypack EVER???
Best Free Things to Do in Pattaya
Thailand famously is a destination that doesn't break most people's bank balances, but after splurging for those flights you'll surely want to revel in some free yet beautiful activities, adn we've got you covered.
15. Tan and Swim in Jomtien Beach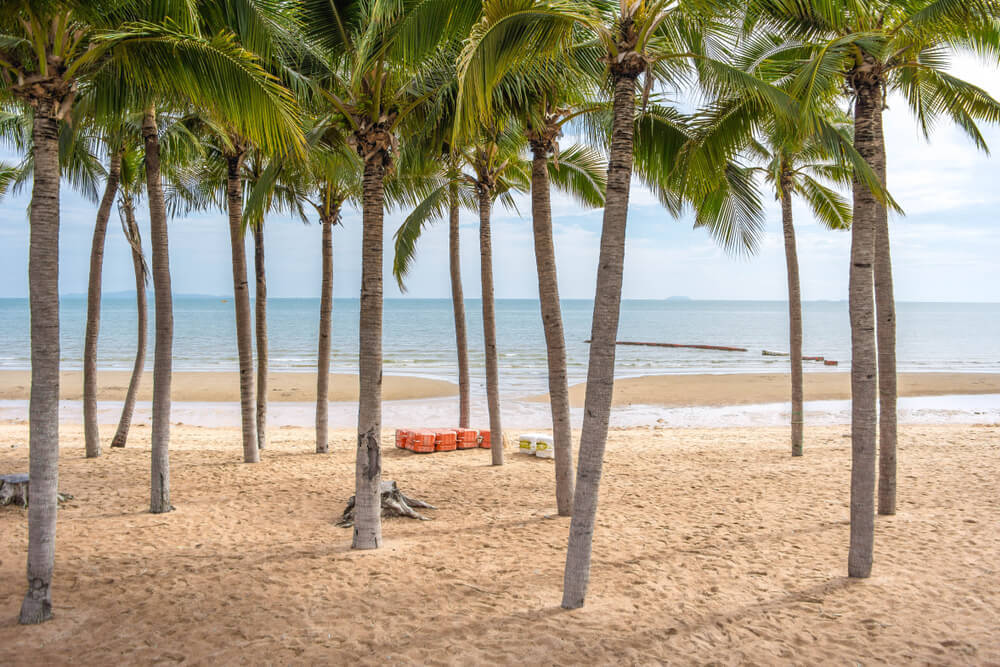 Located 3 kilometers outside of Pattaya this beach is ideal for those seeking relief from the city. The beach is adorned with cleaner waters than that of the inner-city beaches, as well as fewer crowds.
Watersports are plentiful and on offer to visitors. For those who feel like being less active, seaside massages are also an option, these obviously come at a cost.
It spans 6-kilometers of a tropical tree-lined beach. The water is less exploited than the other beaches in and around the city. If you feel peckish, there are vendors that stroll around the beach-line selling small seafood goodies.
16. Chumphonket Udomsak Monument
This sacred landmark in Pattaya is a site whereby locals come to pray, therefore please act respectfully when approaching it. You have to walk up a moderately steep hill and upon your arrival at the top you'll be granted one of the greatest panoramic views of the city.
Not only are the views impeccable but there is also a bustling temple at the top. This temple and statue pay homage to Admiral Krom Lunag, the founder of the Thai Royal Navy.
You can reward yourself after the workout of 'hill-climbing' by visiting the small cafe that is situated on the top of the hill too.
17. Take a Photo with the Largest Buddha Statue in Pattaya's Region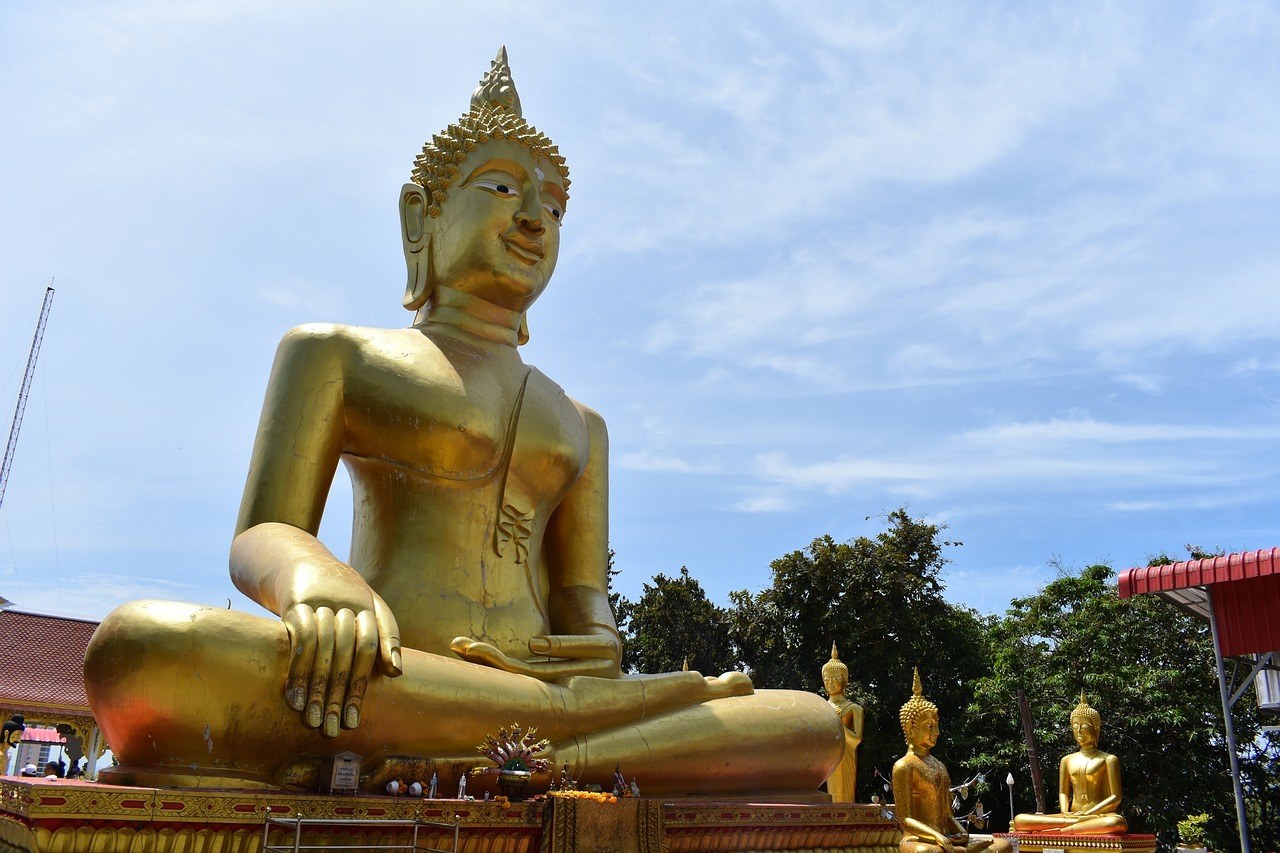 Another religious site, the Big Buddha Temple is one of Pattaya's most popular destinations. This Temple is also situated on the peak of Pratumnak Hill and features a massive 18-meter tall golden Buddha figure. The figure is introduced by a stunning stairway that is accompanied by large dragons.
Once at the top, you'll be soothed by the scents of burning incense and find smaller Buddha statues. What's more is that the view from the top is extensive of the entire city and Jomtien Beach.
Books to Read while Visiting Pattaya
A History of Thailand – A great insight into Thailand's rich cultural and political history.
The King Never Smiles – This is the Biography of Thailand's Bhumibol Adulyadej, a Western born king who deftly shaped Thailand's political history.
Private Dancer – A thriller revolving around the popular private and pole dancing culture of Bangkok.

Our GREATEST Travel Secrets…
Pop your email here & get the original Broke Backpacker Bible for FREE.
Things to Do with Kids in Pattaya
Pattaya is indeed a family destination; you'll probably stay in one of the city's world-class holiday resorts and the day-trips to plan are abundant! Your children will be easily entertained here with its endless options!
This unique waterpark is actually the first Cartoon Network themed water park in the world! It rekindles all of your children's' favorite characters from the television channel.
Yet even if the kids are more Disney Channel fans, the theme-park offers over 150 water slides and rides. There's lots for parents to do too – you can bathe in the pools and laze in the tanning beds. Feeling like some peace and quiet while your partner watches the kids? Get a massage at the onsite spa!
This is another 'first-time' that you'll be ticking off your list, as it hosts the first ice dome in Pattaya as well as the largest ice sculpture in Asia! This mystical world is -10°C, which is ideal for escaping the humid Thai weather.
Your children will be astonished by the 3 hectares worth of massive ice sculptures that each tell their own story. More specifically, the sculptures reflect Thai myths, fairytales and ancient legends. This makes it both entertaining and educational for parents and children alike!
Other Things to Do in Pattaya
Pattaya is a city that simply cannot be categorized because there is just so much to do there! And, the activities are all so distinct so you'll never be bored.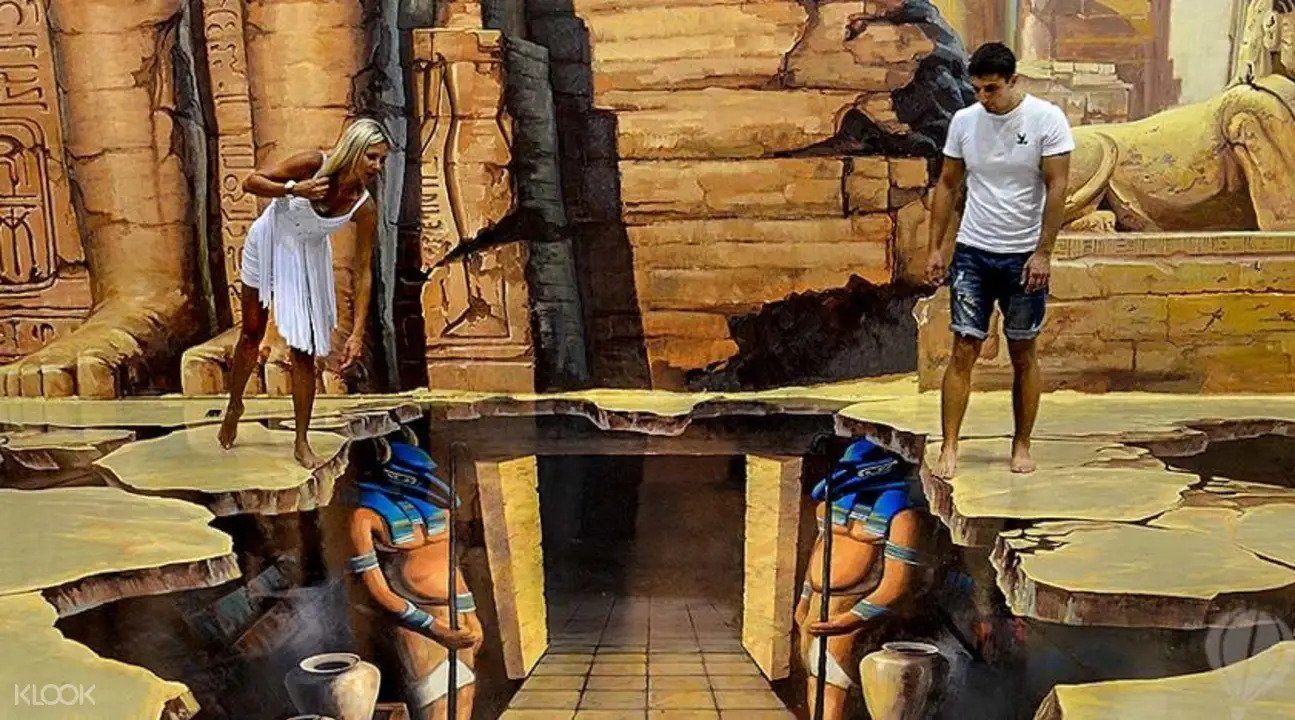 This entertaining destination is Thailand's first optical illusion gallery. There are 10 galleries that comprise of enticing 3D Images that are designed to draw you in to the scene. The secret behind the images' plausibility is that they have been morphed from 2D to 3D.
Each exhibit is distinct and reflects the different landscapes the continents offer. Take a picture on an African safari, or catch a flight to Europe in 2-seconds by visiting the Mona Lisa!
21. Khao Chi Chan Buddha Mountain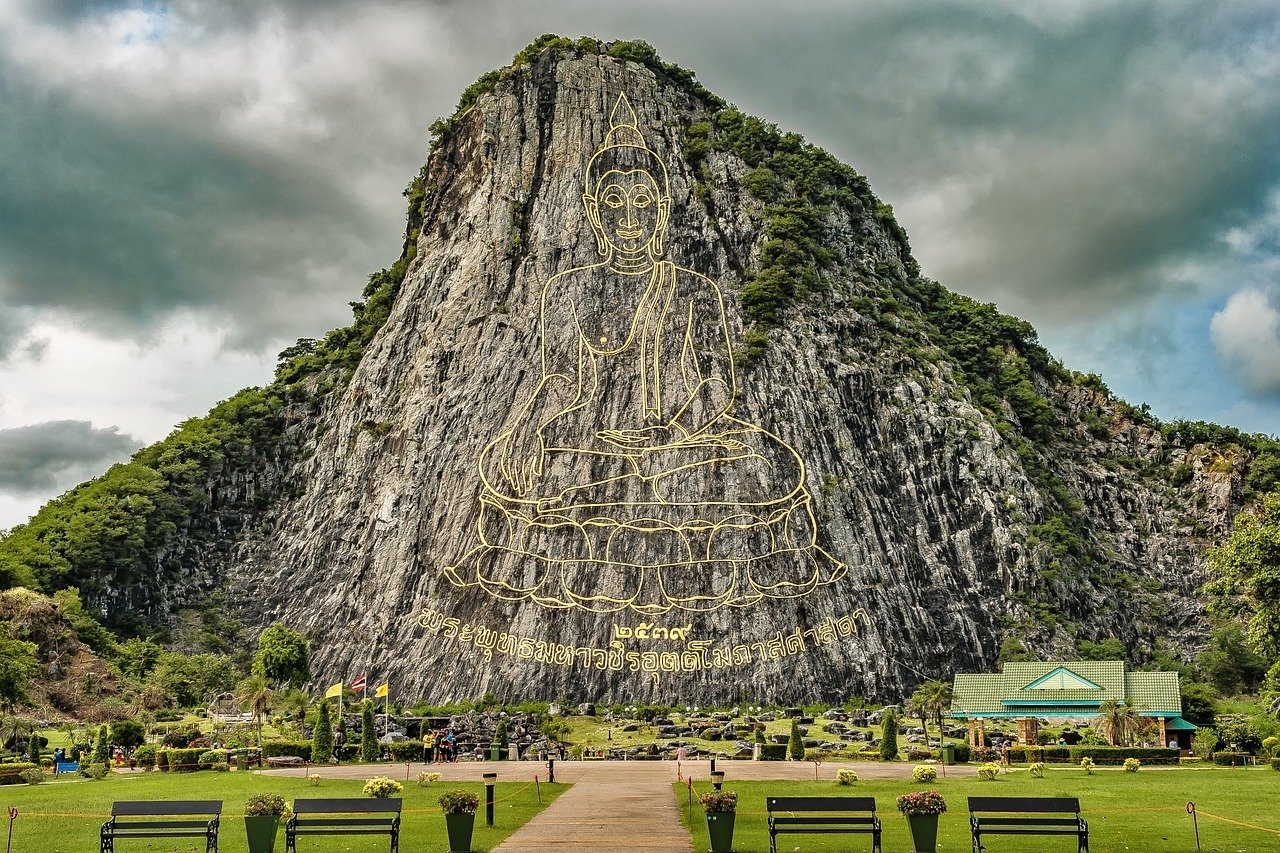 We know, there are so many Buddhas to see in Pattaya. But this one is special. It includes a golden engraving right into a limestone hill.
Its size is exceptional, with a height extending over 100-meters and a width of roughly 70 meters. But don't be fooled, this is no ancient or historic site!
Rather, modern technology has endowed the mountain's face with computing software that lasered the image into it after which gold was used to illuminate the outline. The nature surrounding the mountain is also noteworthy and should be explored too, with lots of calm spots to unwind and enjoy the birdsong.
For two hours you can unleash your inner-Grand Prix alter ego and let loose in the Thai forests!
The path is almost 30 kilometers long and wanders into many different landscapes that are unique to Thailand such as Coconut jungles. What's more is that you even get a complimentary meal after your ride. An awesome day out for adrenaline junkies!
23. Hike and Swim in Bang Phra Nature Reserve
This Nature Reserve is largely emphasized as a no-hunting zone. This does wonders for Thailand's reputation regarding its treatment of animals.
The wildlife here roams freely and organically. This captivating reserve is positioned in the Green Mountains, with many crystal-blue reservoirs to swim in and many trails to walk along.
It also operates as a wildlife sanctuary, caring for the entire array of creatures big and small that call it home, and due to these conservation efforts over 130 species of animals flourish in the reserve! It is open all week for tourists to wander in and view the stunning Thai flora and fauna.
Save $$$ • Save the Planet • Save Your Stomach!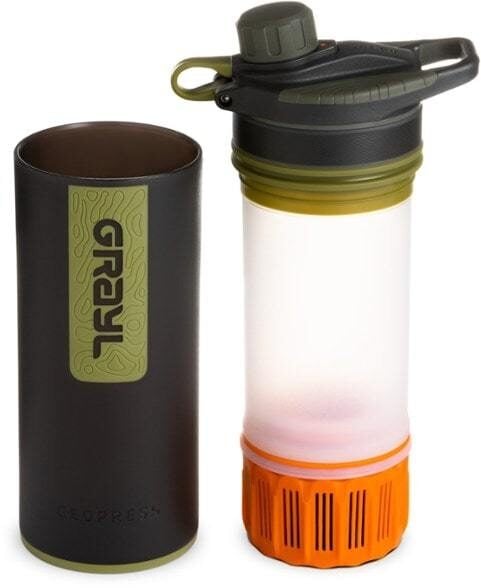 Drink water from ANYWHERE. The Grayl Geopress is the market's leading filtered water bottle protecting your tum from all the waterborne nasties. PLUS, you save money and the environment!
Single-use plastic bottles are a MASSIVE threat to marine life. Be a part of the solution and travel with a filter water bottle.
We've tested the Geopress rigorously from the icy heights of Pakistan to the tropical jungles of Cuba, and the results are in: it WORKS. Buy a Geopress: it's the last water bottle you'll ever buy.
Buy a Geopress!
Read the Review
3 Day Itinerary in Pattaya
Each day in Pattaya will introduce you to its diverse offerings. From educating yourself about its rich culture to eating on rooftop terraces, these 3 days will make you want to extend your trip!
Day 1
On your first day, you'll want to experience a wide range of activities that expose the culture of the city! That's why we suggest you begin at Pattaya Floating Market wherein you'll eat and buy local artifacts.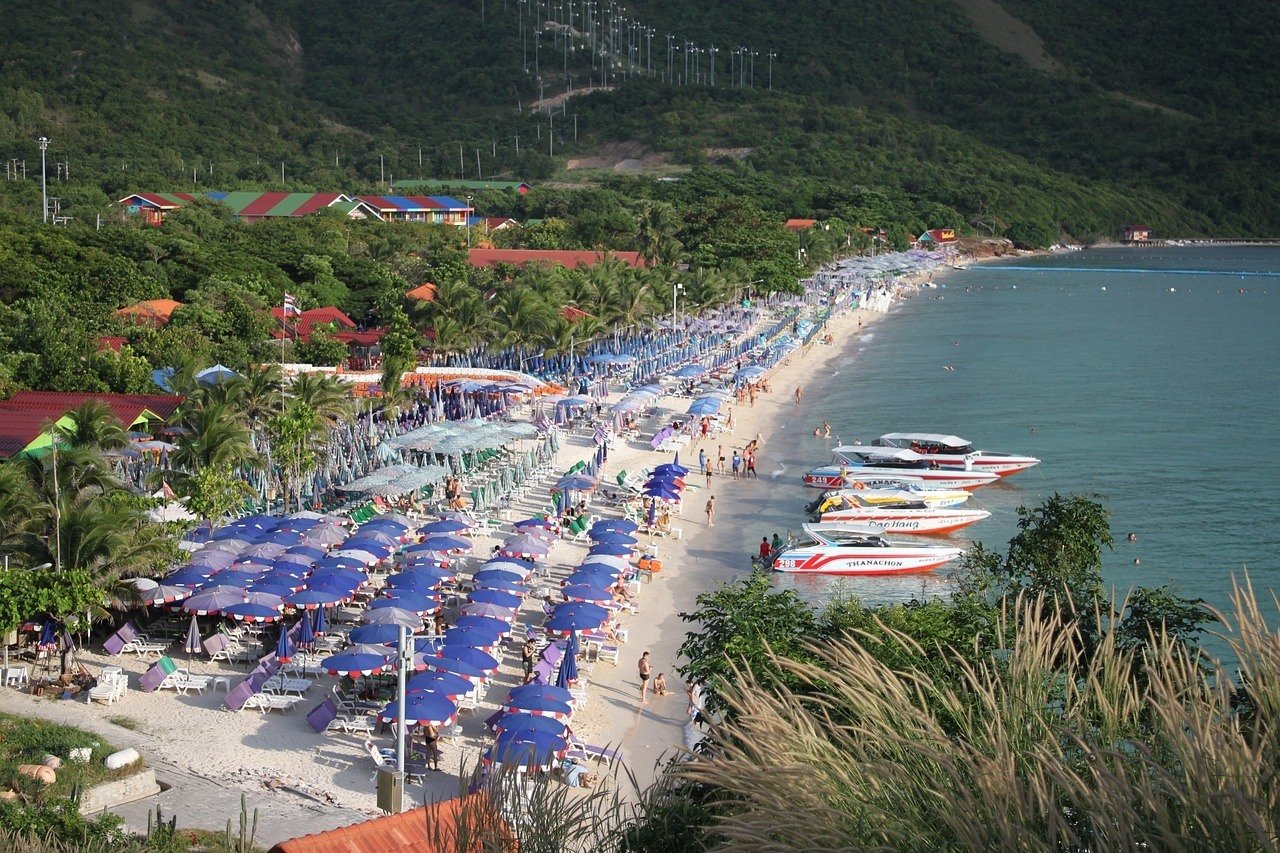 Then, we recommend you catch the local Baht-bus to the nearby Big Buddha Temple. Admission here is gratis, freeing up some of the daily budget for some local snackage or some of that wonderful thai fruit juice.
Finally, you'll be stones thrown from the infamous Walking Street from the Temple, if you feel like you day isn't done yet, then god speed, we'll see you on the other side.
Day 2
It's your second day and you must be somewhat hungover! Regardless, drink some coffee and venture to Art in Paradise to take some memorable photos and have yourself many laughs.
If that seems like too much energy, worry not because just across the road from the gallery is the Grand Centre Point, and more specifically its rooftop Sky32 restaurant.
Here you can eat lunch and relax while enjoying great food and panoramic views. Your final stop today should be to go watch the daily Alcazar Cabaret Show, which truly depicts the talented transgender population of the city!
Day 3
Begin your day by exploring the Nong Nooch Botanical Gardens. This extensive garden will take some time to roam around, so eat breakfast before and head there early.
Afterward you'll be nearby the Upside Down Museum. So take a walk there that should take you around half-an-hour, and enjoy the whimsical features.
Finally you'll have another 20-minute walk to Khao Chi Chan to complete your day. This will provide you with the most colorful ending to complete your trip.
Don't forget your travel insurance for Pattaya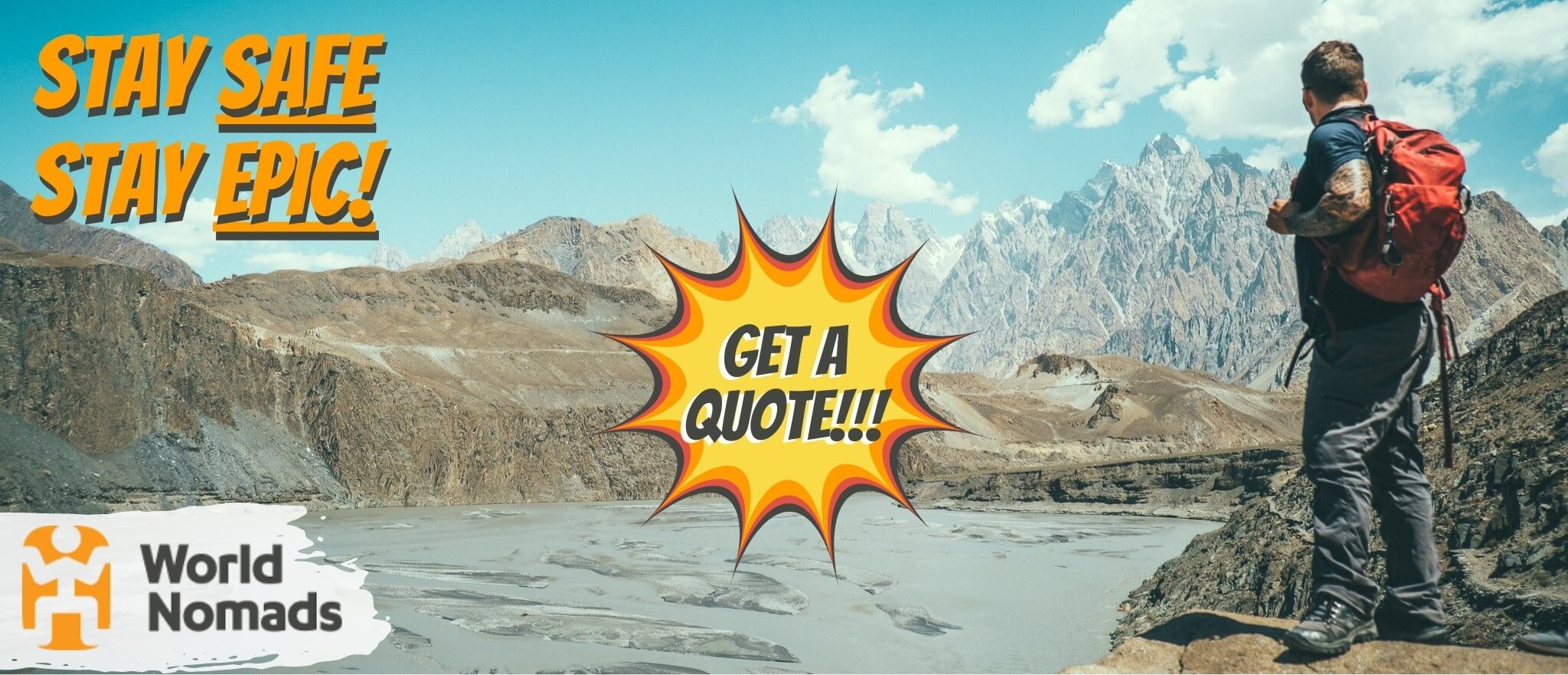 World Nomads' mission is to support and encourage travellers to explore their boundaries. They offer simple & flexible travel insurance, and safety advice to help you travel confidently.
They've been doing it since 2002 – protecting, connecting, and inspiring independent travellers just like you.
Get a quote below or read our in-depth review!
World Nomads provides travel insurance for travelers in over 100 countries. As an affiliate, we receive a fee when you get a quote from World Nomads using this link. We do not represent World Nomads. This is information only and not a recommendation to buy travel insurance.
FAQ on Things to Do in Pattaya
Here are some quick answers to common questions about what to do and see in Pattaya.
Conclusion
By now you should have a brilliant idea of all the fun things to do in Pattaya, Thailand. From relaxing on the tropical beaches to taking photos with a photo, Pattaya offers a wide variety of activities that caters to all types of travelers' needs. We can't wait to share these moments with you!
---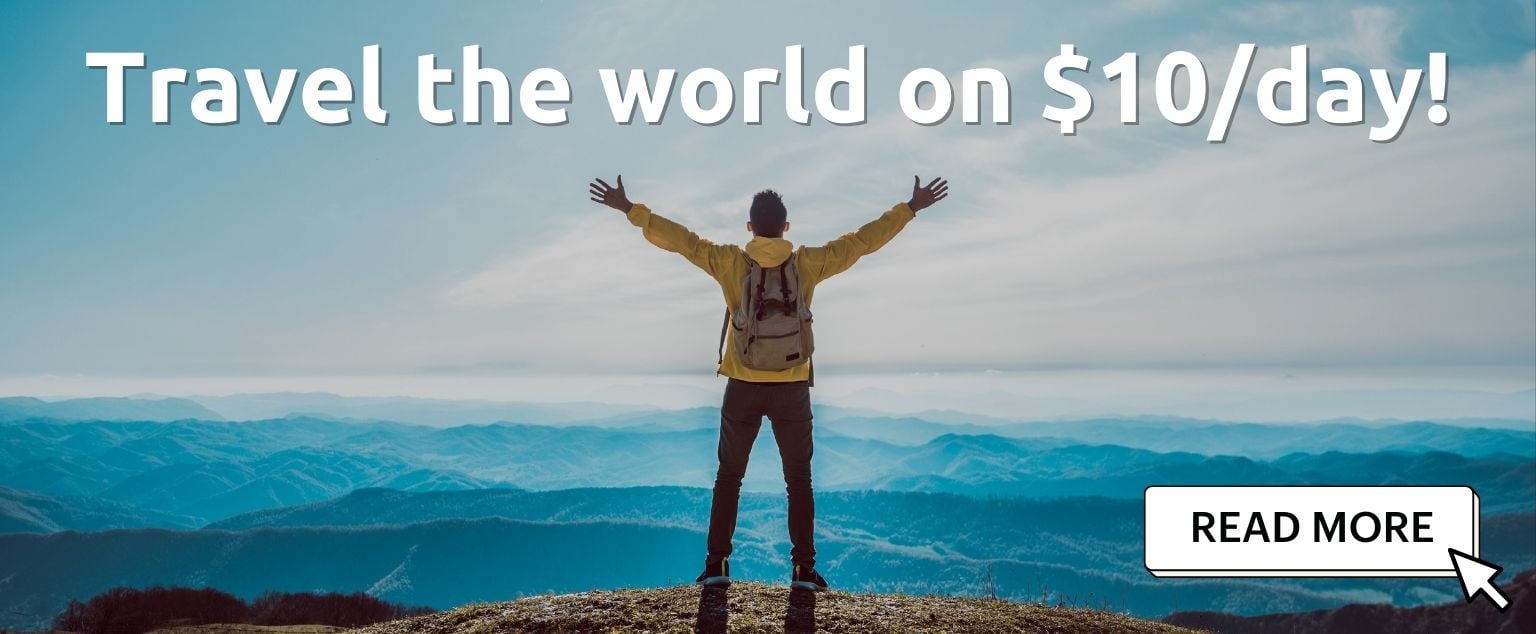 And for transparency's sake, please know that some of the links in our content are affiliate links. That means that if you book your accommodation, buy your gear, or sort your insurance through our link, we earn a small commission (at no extra cost to you). That said, we only link to the gear we trust and never recommend services we don't believe are up to scratch. Again, thank you!