Pattaya is a popular east coast tourist city in the Gulf of Thailand. Since the 1980s, it has become a tourist Mecca, and the local industries and businesses reflect that – for example, it is estimated that there are more than 2000 beer bars in the city!
Pattaya is well known for its beaches, as well as its access to islands in the gulf. Add to that some theme parks, cultural tours, and thriving accommodation industry. It's no wonder that 10m+ annual visitors are totally spoilt for choice.
It has traditionally been seen as a party town. However, in recent years, authorities have pushed efforts to develop Pattaya into a destination for families and these efforts are paying off, as this itinerary shows.
We've collected the best of what a vacation in Pattaya has to offer. In terms of cultural visits, scenic beauty, beach life, and even a bit of bar hopping. Out of this, we've designed two days of variety for you to enjoy on your Pattaya itinerary. And, hopefully, create a few lasting memories on the way.
Got more than two days to spare? No problem. We've added a few extra Pattaya attractions for you to consider and even thrown in a few day trips that are well worth the ticket. Here's an awesome Pattaya guide you can follow when planning your trip.
There are three main periods to consider when planning 3 days in Pattaya. Depending on your tolerance for heat, rain, or people, you'll want to consider visiting at different times of the year.
Many Thailand backpackers travel to Pattaya between November and February. This is indeed high tourist season when the weather is at its most moderate. The downside is that the beaches, bars, and accommodations are likely to be packed. You should expect to pay a little more to get better options.
The crowds thin out slightly between March and May, as the mercury rises. The heat does tend to become a little stifling at times but it is quieter. That said, many tourists seem to like this, so if you're a fan of the sun, you'll fit right in.
The rains will be more frequent between June and October, which is when you're likely to see Pattaya at its least crowded. The temperatures are not off-putting – it's still fairly warm most of the time – but be prepared to spend several days in downpours over this period.
The upside is that accommodation becomes a lot cheaper. You should be able to move about a bit more on the beach, and the bars won't be too chaotic – at least during the day. If you're comfortable in the monsoon, this is the time for you. Just bring a good pair of rain shoes.
Here's a breakdown of each month's conditions to help you decide when you'd like to plan a visit in Pattaya. It should give some idea of how to further structure your Pattaya itinerary.
By far the busiest part of the city – especially for visitors – is Central Pattaya. Beach Road and its attractions draw beachgoers and holidaymakers from all over the world. The beach is a 24-hour party zone, and there are tons of water-based activities on offer. This area is the best place to stay in Pattaya to serve as a jumping-off point from which to explore nearby islands. It's not hard to find accommodation to suit any budget here, and there's plenty of shopping available, too.
North Pattaya is often described as slightly more "upmarket" than central Pattaya but it's a matter of preference, really. The impression one gets is that the beaches and tourist-focused industries feel slicker, tidier and more developed. This is probably helped by the abundance of shopping centers and upmarket dealerships.
Na Klua District's beaches are a little quieter than many of the other regions' offerings. Palm Beach and Phra Chan are worth checking out if you prefer slightly quieter than the main Pattaya hotspots. Although these are still somewhat popular, make no mistake. That said, there are several budget options here when it comes to accommodation, perhaps because there's less of a demand.
Pratuamnak is generally considered an area for the social elite. An abundance of luxury hotels and beach facilities, a golf course and particular prestigious landmarks can be found in the area. There is also a significant Russian expat community here. Very few of Pattaya's hostels are situated here.
The most famous attraction in South Pattaya is Walking Street, which some say might be the busiest tourist hotspot in all of Thailand. It could be the highlight of a Pattaya itinerary, with its more than half a mile of go-go bars, beer bars, clubs, restaurants, and whatever other nightlife you can think of!
Jomtien is another popular area for tourists, partly because of its beach. At nearly four miles, it's one of the more popular longer beaches in Pattaya and known for its picturesque sunsets. Here are our picks of the best options for accommodation in Pattaya, whether you're looking for the best place to stay in Pattaya at a hostel, economy hotel, or a top-class affair.
Best Hostel in Pattaya – Nonze Hostel
The spacious Nonze Hostel is situated on the popular Beach Road in Pattaya and puts a lot of effort into guest privacy and security. Choose between a capsule suite, a twin capsule suite, or single capsule units. All contain a safe box, air-con, and even a personal mirror! Ask for a locker if needed. There's a relaxation area on the second floor with a view of the beach, and a common area to socialize with other travelers!
It might look simple, but this Airbnb has got everything you could wish for. The bungalow is made out of wood but very clean and comfortable, with a mosquito net and fan inside. Enjoy the evening after a long day at the beach in your private balcony hammock. The beach itself is only 100m away from your home, right after the host's restaurant where you can enjoy a nice dinner.
This Pattaya South hotel in the Jomtien district offers all the expected amenities including satellite channels in the rooms, a buffet or American breakfast, and a rooftop pool for those hot days! It's very close to a night market, and just a few minutes from Pratumnak, Dongtan, Jomtien, and Cosy beaches.
This 5-star luxury hotel is situated on North Pattaya Road in Pattaya Central. The hotel itself offers two restaurants – the indoor Waves & Wind and incredible panoramic The Sky 32 on the rooftop. Adults can also enjoy the relaxing spa and outdoor jacuzzi. The hotel is within easy reach of several popular attractions like the Alcazar Cabaret, Beach Road, and the King Power Pattaya Complex!
This is a busy city, and it can seem challenging to get around. If you're staying in a place that's central to most of what you're planning to do, walking is always the best option! Should you need to move a little further away, then consider these options:
When touring Pattaya, use a Baht Bus when possible. The Baht Bus is a popular form of local transport that involves little more than some seating in the back of a pickup van. The system proved immensely popular from when it was introduced, as it only cost 1 Baht ($0.03 USD) back then. It now costs 10 Baht ($0.33 USD) but is still incredibly cheap.
There are set routes for Baht Buses, but a driver may break that route to get you where you're going. The downside is he'll charge you a lot extra for it, so be careful when engaging! If you know you're on the right route, just get on and off where you need to.
If you're in a hurry to get somewhere, you may want to try a more expensive motorcycle taxi or use a Grab Taxi app, which functions like Uber or Lyft.
For visits to Pattaya landmarks further afield, meter taxis can also be found, but many drivers would rather negotiate a rate than use their meters. Fortunately, many day trips to specific places will include transport to and from your accommodation, which makes a structured Pattaya itinerary quite convenient!
With this in mind, let's dive into the tourist playground that is Pattaya.
Sanctuary of Truth | Mini Siam | Art in Paradise | Night Bazaar | Alcazar Cabaret Show
Our Pattaya trip itinerary begins with a respectful bow to the Buddhist and Hindu philosophies of the region. We'll then walk around the world's most famous landmarks and see the history of the Kingdom through its most famous historical structures. We'll bend our minds around incredible 3D art and interactive displays and stop in for a bit of late afternoon shopping. Then we'll take in a world-famous cabaret show in one of the country's most impressive theatres. Let's go!
Day 1 / Stop 1 – Sanctuary of Truth
Why it's awesome: It's the world's largest wooden castle!
Cost: USD $17
Food nearby: The Na Klua Restaurant is close by, with a view of the sanctuary.
Standing at nearly 350 feet, the spectacular building known as the Sanctuary of Truth in Pattaya is a religious building, intended to signify all religious philosophies that eventually lead to a single truth. It is made entirely of wood and houses contemporary art. Taoist and Confucianist philosophies are quite prevalent in the artwork.
The elaborately detailed carvings that make up the exterior face of the seaside building are a marvel to observe! Viewed from a particular angle, it looks as if the building is rising out of the sea.
Inside, a guide will take you on a tour of the building. Visitors are then free to explore and take pictures.
There are daily shows and activities to participate in, including a sight-seeing boat ride around the Sanctuary on a traditional Thai boat!
Day 1 / Stop 2 – Mini Siam
Why it's awesome: A miniature snapshot of Thai civilization and history.
Cost: UDS $10
Food nearby: A small cafeteria inside serves snacks and drinks
Miniature cities are always a treat to walk around! Mini Siam was built in 1986 and is actually part of a broader attraction that includes Mini Europe (though it technically represents the rest of the world).
There are several miniature world landmarks here, including the Eiffel Tower, Altar of Heaven, St Petersburg Cathedral and more! Cross a small water feature and you enter the zone dedicated entirely to Thailand.
The buildings here offer a sort of historical snapshot of civilization in the kingdom. All in all, more than 100 famous landmarks adorn the pretty garden at 1:25 scale.
Day 1 / Stop 3 – Art in Paradise
Why it's awesome: One of the most unique museums you're likely to visit.
Cost: USD $15
Food nearby: Try the Indian Garden restaurant close by for some spicy treats.
This amazing museum carries a whole host of interactive and 3D art that you can be a part of.
There are insane mind-bending 3D illusions to ponder. Various zones are thematically grouped, like the Safari area, where the artworks depict animals and nature. There's also a section dedicated to classic artworks – are rather, versions of classic artworks. Let's just say you'll never look at these the same way again!
There's a special section on Egypt, a colorful collection for Thailand, and an especially fascinating fantasy area that will stretch your senses! Our favorite is the dinosaur exhibit.
Insider Tip: Art in Paradise offers discounts for tickets booked online.
Day 1 / Stop 4 – Pattaya Night Bazaar
Why it's awesome: You can find lots of everything here!
Cost: Free, but you'll want to shop and haggle
Food nearby: Lots of food stalls available.
Time for a bit of shopping. It's called a night bazaar, but in reality, it operates all day. Here, as with most markets, haggling is the name of the game. Aim to get 30-50% off the initial price. There are more than 250 stalls to browse. You'll find shoes, clothing, jewelry, and cute homemade souvenirs.
What makes the night market a better option than others in the city, is that it's air-conditioned, well-lit and designed well enough to allow for easier movement. So, you can get out of the heat for a moment, while you're shopping.
Keep an eye out for little trinkets, but don't be fooled into buying a brand item. There are food options available, but the main thing you're looking for here is the Thai-centric items that you can take home for show and tell.
Day 1 / Stop 5 – Alcazar Cabaret Show
Why it's awesome: Allegedly the finest cabaret shows in all of Thailand!
Cost: USD $20
Food nearby: Mensho Tokyo Ramen bar next door is outstanding – grab a bite before or after.
Some say it's the best transvestite cabaret show in Thailand. There's only one way to know for sure, and that's to see it yourself.
It is an impressive theatrical spectacle, in a 1200-seat state of the art theatre. Big budget productions employ top-quality costumes, lighting and sound. A skilled crew of 400 brings you productions that have been compared to the Lido and the Moulin Rouge.
There are several shows per day: 5 pm, 6:30 pm, 8 pm, and 9:30 pm, each running a little over an hour. This is a must-do on any Pattaya itinerary.
Insider Tip: If you can, book ahead and opt for the VIP ticket – it's a better seat!
Jomtien Beach | Ripley's Believe It or Not | Floating Market | Nong Nooch Botanical Garden | Walking Street
If you have more than one day in Pattaya, you're in for a treat. Get to the beach early before the general crowds arrive. Today's shopping fix comes courtesy of a market entirely built on water. Then get back to dry land for a walk through one of the most beautiful botanical gardens in the world. Finally, we'll get to Pattaya's most famous street, and let our hair down for a while.
Day 2 / Stop 1 – Jomtien Beach
Why it's awesome: It's a far quieter option than Pattaya beach!
Cost: Free, but water activities will cost.
Food nearby: For awesome seafood and a great sea view, try Obaroi!
Why not start the day at the beach? You're on holiday after all. Jomtien's four-mile stretch of beach is slightly less crowded than Pattaya beach, and if you get there early enough, you'll enjoy plenty of open space on the sand.
The water itself is also clearer and if you are feeling peckish, you can grab a snack from one of the wandering vendors. The stretch is also the windsurfing and paragliding hub of Pattaya, so if you're looking for some water-based adventure, this is the place for you!
Day 2 / Stop 2 – Pattaya Floating Market
Why it's awesome: 300 000 square feet of the market on the water!
Cost: Free, besides what you spend on shopping.
Food nearby: The market is known for many traditional and regional That food options.
The Pattaya Floating Market is also known as the Four Regions Floating market and is divided into four sections. Each of the section – north, northeast, central and south – represent their respective regions of Thailand.
Navigate the market with a hired boat and operator or walk through the various sections for a closer look. Sample as much of the food as you can; this market is known for its myriad food options. And of course, the regular market items can be found to bargain over as well.
But be aware that this is a big market (over 300 000 square feet) so do pace yourself. You can get away from the hustle and bustle of commerce for a few minutes at the wood carving museum or the sunflower field, which are part of the market experience.
Day 2 / Stop 3 – Nong Nooch Tropical Botanical Garden
Why it's awesome: This garden was ranked the 4th Most Beautiful Garden in the world!
Cost: From USD $10 for basic entry.
Food nearby: Plenty of on-site restaurants and a food court.
The market is fun but requires a bit of peace and quiet afterward. The international award-winning Nong Nooch Tropical Botanical Garden is beautifully designed and has a number of divisions or areas. These include, French, European and Stonehenge gardens, an ant tower, and a flower valley.
Nong Nooch specializes in Cycads and has a dedicated science center and cycad gene bank at the facility. Kids will also love the Dinosaur Valley, where technicians continue to create molds of dinosaurs to "walk" among the gardens!
A number of other activities can be found in the garden, such as martial arts displays and religious ceremonies. And of course, there are horticulture-related exhibitions and talks happening throughout the year. We recommend you just start by taking in the extraordinary beauty of the gardens.
Day 2 / Stop 4 – Walking Street
Why it's awesome: Thai tourist hotspots like this Defines the concept of 'nightlife'!
Cost: Free, except what you decide to spend.
Food nearby: Dozens of shops, cafés, food stalls, restaurants dot the street.
We'll finish our two-day Pattaya itinerary with the legendary nightlife of Walking Street. Almost every building along this famous long road is a club, a bar or a food vendor. The same can be said of the small streets and alleys branching off it, which makes this the social hub of the city!
There are several live music bars here, many of which are unexpectedly good. These are good places to have a beer or two and enjoy a few classics. There are LOADS of bars here to choose from and there's a small amount of shopping options – gem shops and similar tourist-focused outlets dot the street.
Fair warning, though, this street gets busy, and seldom slows down! It's not a good idea to overindulge and it's best to avoid any situations that feel uncomfortable. That said, there's plenty of tourist police about, should you feel unsure of what to do or where to go at any given time. This should be a fun finale to a 2-day itinerary in Pattaya.
You can essentially do a Pattaya walking tour of this street alone every day for a week, and you'll discover something new each time.
Insider Tip: Local brands of beer are generally cheaper than European or American brands. Singha and Chang are especially popular.
Pattaya Water Park | Silver Lake Vineyard | SKY Rocket Ball Ride | Teddy Bear Museum | Underwater World
Got more than 3 days in Pattaya? We highly recommend mixing up the fun and entertainment with a taste of Thailand's cultural offerings. We've looked at a few additional activities to fill your 3-day itinerary in Pattaya
Pattaya Park Water Park
A fun day out to cool off
Kids area make it a good stop for families
Rides and amusement park extras are close by
The pools and waterslides will be a welcome relief from the heat. But there are a lot of reasons to consider spending a day at this seaside water park!
Your inner adrenaline junkie can try the amusement rides like the Tower shot. There's also a spectacular tower Jump from the 56th floor of the tower! This is a cable-suspended and harnessed zip line, offering awesome views of the surrounds, and your heart in your mouth.
Other standard amusement park rides like the demolition derby and the carousel also remain eternally popular! There's a newer slalom roller coaster and a tower slingshot to try if you have the constitution. Note that while entrance to the park is usually around USD $5, the rides may cost extra.
Finally, at the top of the tower is a revolving restaurant if you're feeling hungry after a long day at the poolside. The tower is reported to be the highest of its kind in Thailand and provides spectacular 360-degree views of the surrounding seaside area! We probably wouldn't recommend doing the Tower Jump after your meal.
Silver Lake Vineyard
Get out into the beautiful countryside
Try some locally cultivated wine
Only 30 minutes from Pattaya central
Wine in Thailand?! It may not be the first thing to mind when thinking of Thailand, but, yes, there is a wine scene in the Kingdom! Silver Lake's plantation will appeal to wine lovers, offering food and events as well. It's an unexpected entry on our list of the best places to visit in Pattaya.
In fact, the owners were inspired to create the venue when they discovered a mutual passion for music and wine. The Silver Lake activities lawn plays host to several concerts and festivals throughout the year!
Visiting Silver Lake is also a great excuse to get out into the countryside, which is serene and tranquil, compared to the hustle of Pattaya downtown.
On most days, a tour of the grounds is available as part of a wine tasting experience. The tour is taken by an electric tram. A restaurant on the premises serves a good Italian-style menu. The label offers a full range of wines to enjoy, taking special pride in a Shiraz and Chenin blanc. All the wines can be purchased at cellar door prices.
There are non-alcoholic grape juices available too, which are particularly delicious.
Teddy Bear Museum
Take a pic with more than 2000 teddy bears
It's quirky and weird, but it's a whole lot of fun to add your itinerary for Pattaya
It's impossible to leave this place without a smile on your face
It's not just for kids! Or rather, it's for kids of all ages. The Teddy Bear Museum may have seemed like a silly idea, but it has proven to be immensely popular.
There are more than 2000 teddies on display in this truly one of a kind museum! Twelve zones explore different concepts, some of which may be more "imaginative" than others. There's a Santa Town, an Eskimo Zone, Under the Sea, an Africa Zone, and even a Dinosaur Ze\one, where teddies can be seen interacting with prehistoric monsters.
The biggest teddy in the museum is a Giant Panda standing three meters high. But the most intimidating bears are the ones to be found in the Space Zone, the Jedi teddies. (No, really!) You're going to want to stop in at the gift shop before you leave, so you can take one home with you!
Asked at the opening of the museum why he chose such a strange theme, the owner and founder, Hyun Chul Kim, simply said: "I really like teddy bears." Can't argue with that!
Because of Pattaya's high tourist and expat numbers, it has perhaps unfairly developed a reputation for being unsafe. In truth, Pattaya is no more dangerous than any tourist city, and in fact, is statistically far safer than other similar destinations around the world.
A lot of the Pattaya nightlife is adult-oriented nightlife, especially around Walking Street where sex workers operate semi-openly. It's best to avoid overindulging until the wee hours as that may expose you to unwanted attention from criminal elements.
Violent forms of crime rarely affect tourists but it's nonetheless advisable to avoid any situation that feels uncomfortable.
More relevant are the somewhat loose rules of the road in Thailand. Be aware of high volumes of traffic, and many drivers who don't really worry too much about formalities!
It's also worth taking note of some of Thailand's social customs, so as not to offend the local people. For example, putting your feet on tables or touching someone's head. There's lots of handy info around about Thai customs than can save you a lot of trouble.
Beyond that, common sense should always prevail. Avoid deserted placed very late at night, and it's best to have your wits about you, so pace your party as best you can!
Don't Forget Your Travel Insurance for Pattaya
World Nomads' mission is to support and encourage travellers to explore their boundaries. They offer simple & flexible travel insurance, and safety advice to help you travel confidently.
They've been doing it since 2002 – protecting, connecting, and inspiring independent travellers just like you.
Get a quote below or read our in-depth review!
World Nomads provides travel insurance for travelers in over 100 countries. As an affiliate, we receive a fee when you get a quote from World Nomads using this link. We do not represent World Nomads. This is information only and not a recommendation to buy travel insurance.
The options for day trips in and around Pattaya range from the scenic to the adventurous. Whether visiting temples, taking adventure-based drives, or even exploring the islands, there is something for every mood! Most of the local day trip offerings will even pick you up from where you're staying, and deliver you back safely. Here are just a few additional things to do in Pattaya, Thailand.
Laser Buddha Mountain, Chinese Temple and Vineyard Tour
This relaxing tour's centerpiece is a huge Buddha figure carved into a mountain! The figure was carved using a laser and is infused with gold leaf. At over 400 feet high, it's one of the biggest depictions of Buddha in the World!
You'll also get to see a real Chinese terracotta warrior museum and stop off at a local vineyard for a relaxing glass. The tour will pick you up and drop you off at your accommodation in Pattaya.
Big Buddha Hill, Gems Gallery and 3D Museum Tour
This entire tour is the perfect photo op! An enormous statue of the Buddha sits atop Pratumnak Hill. This is the first stop on this varied six-hour tour, which allows you to also explore the Wat Phra Yai Temple.
The next stop is Pattaya View Point, one of Pattaya's most breathtaking locations from which to view the bay. Look in the other direction, and you'll see the whole of Jomtien beach!
After a quick stop to view some gems and jewelry at a local gallery, it's off to art in paradise, which is the largest 3D museum in the world.
Day Trip to Samet, Kham, Kudee and Talu Islands
If you're a little weary of the crowded, muddy waters of Pattaya, a full-day day trip to the four islands is the remedy! A high-speed catamaran takes you out into the blue waters to snorkel and swim. You can also opt to just enjoy the silvery island beaches.
There's plenty of time to do both, of course! Overall, you'll have gained a taste of what each of the Kohs has to offer, and hopefully, get to see some of the rich and exotic marine life up close. The day trip includes an enjoyable and refreshing a Thai-style buffet lunch in the middle of the day, to keep your energy up.
ATV Off-Road Adventure Tour
If you're up for a bit of adventure, try an ATV ride through the country. The focus here is on having fun, so no previous driving experience is required. You'll receive a briefing on arrival, and from there it's ae exciting off-road blast through the trails and paths.
After gearing up, you have a choice of a quad bike or a buggy kart, so it's completely safe! The 17-mile course takes you through palm, pineapple and eucalyptus plantations, a few mud puddles and maybe even over a hill or two!
Best of all, there's a delicious snack waiting for you at the end of it all, including a burger (beef, chicken or veggie), soft drinks and a Thai-licious fruit platter for dessert.
Coral Island Snorkeling
Someone thought it would be a good idea to get you to spend an entire day away from Pattaya doing holiday stuff on Koh Larn. They were right! The day starts on the pier where you kick off with a paraglide!
After a comedown walk, you'll arrive at Coral Island (Koh Larn) where you'll visit a picturesque viewing point, pay respect to the Buddha there, and settle down to a delicious seafood lunch. You can opt to jet ski or take the banana boat after lunch or relax on the beach into the afternoon. Finish out the day trip with a snorkel along the reef, and you'll be a new person by the time you get back to your lodgings!
Find out what people want to know when planning their Pattaya itinerary.
Conclusion
As you can see, there's no shortage of options when it comes to what to do in Pattaya. Take care to stay cool and drink plenty of fluids during the hot humid days, and most of all, enjoy your time there. We hope this list of activities provides you with a wonderful multi-day itinerary for Pattaya! You can also check out our roundup of the best things to do in Pattaya for some more inspiration!
---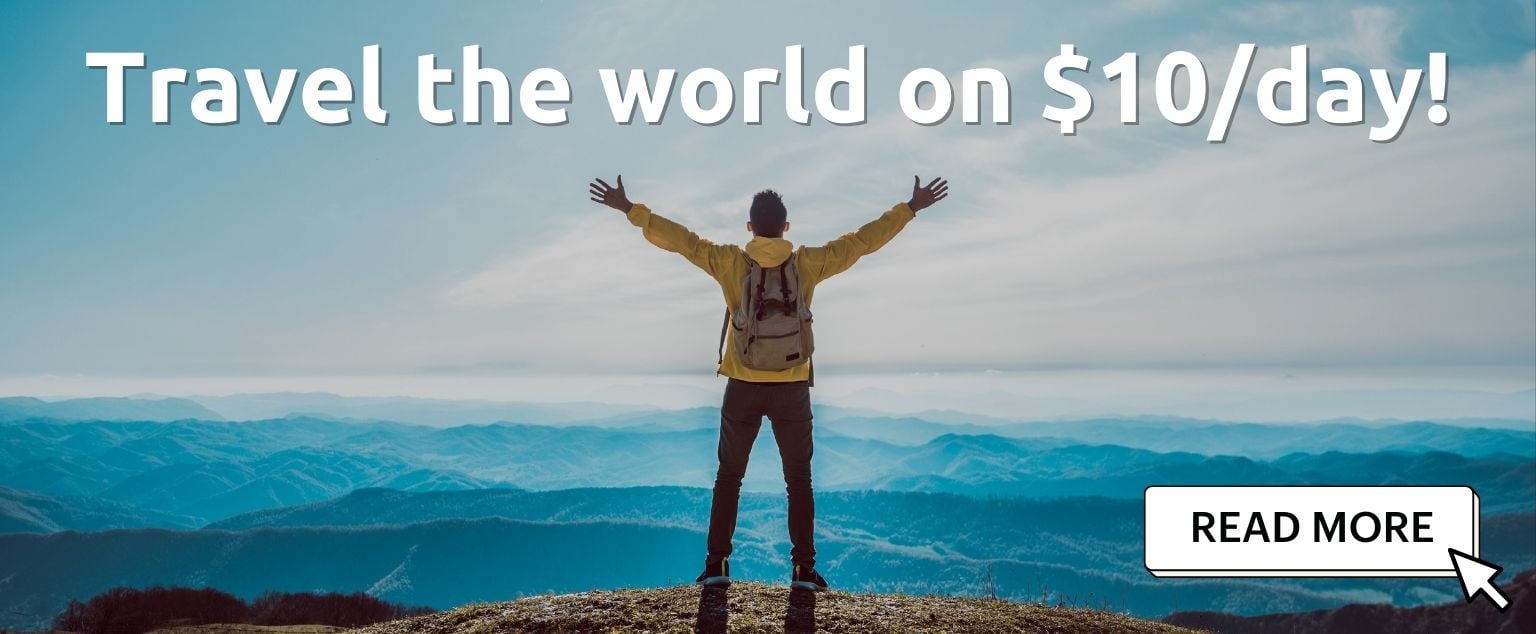 And for transparency's sake, please know that some of the links in our content are affiliate links. That means that if you book your accommodation, buy your gear, or sort your insurance through our link, we earn a small commission (at no extra cost to you). That said, we only link to the gear we trust and never recommend services we don't believe are up to scratch. Again, thank you!