Pattaya is an amazing city that has something for every type of traveler. The food is absolutely incredible, much better than Thai food back home, and the weather is usually warm and pleasant. Pattaya is a city where you can enjoy the beach, stunning nightlife, and great shopping, all at much lower prices than you would find back home. This is what makes this city one of the most amazing places in the world to spend a bit of time.
However, there is a dark side to Pattaya too and it's connected to the city's great nightlife. The stories and problems that this city has experienced are serious and ongoing, but that doesn't mean that you should avoid it. Pattaya has a lot more to offer then you might think, and with our list of the best places to visit in Pattaya, you'll be able to enjoy your holiday without falling victim to some of the city's darker sides.
Pattaya beach is mesmerizing, but there's a lot more to this city! Be sure to check out where to stay in Pattaya for some more of our best recommendations. Then, dive into the good stuff below!
#1 – The Pattaya Floating Market
Why it's so awesome: Floating markets are everywhere in Thailand but that doesn't mean that you should avoid them. In fact, exploring the different stores and goods on sale can make for an interesting, if expensive afternoon, which is why this is one of the best attractions in Pattaya.
What to do there: Not all the stalls are on the water, some are arranged on stilted houses alongside the river, but the best way to see the market is still by boat. So, hire a boat to take you around and stop off wherever looks interesting. You're bound to find a few bargains and probably some great souvenirs to take home with you as well.
#2 – Art in Paradise
Why it's so awesome: If you aren't an art lover, then strolling around a gallery can get a little boring. But this gallery is unique and encourages visitors to become a part of the artwork. Using optical illusions and other clever tricks, you can become part of the pictures, crossing ancient bridges or flying through the desert on a magic carpet. It's like an optical illusion museum, only larger because there are ten different sections with over a hundred pieces of art on display.
What to do there: Take your friend and your camera and have an immersive art experience. This is a Pattaya must-do, mostly because it's a unique and interesting way to explore and be a part of other people's creations. It's also great for kids, who will spend hours running around and making themselves a part of each scene.
#3 – Wat Phra Khao Yai – One of the most incredible free places to go to in Pattaya
Why it's so awesome: You can't go to Thailand and not experience the traditional culture and religions and this temple is a great place to start. It's one of the most famous places in Pattaya amongst locals and tourists and still functions as a working temple. When you climb to the top of the hill, you'll be treated to the sight of an 18-meter Buddha that sits 100 meters above sea level. And you'll also get great views over Pattaya and Jomtien Beach as well.
What to do there: Take your camera and take the walk up to a mountain on a day that's fine, but not too hot. Make sure you stop regularly to look back because you'll be treated to great views of the city and be able to take some amazing photos. Once you're up the top, just soak in the ambiance. This temple is quiet and serene, with burning incense and the tolling of bells, and it's a window into a culture that's probably very different to your own.
#4 – Nong Nooch Tropical Botanical Garden – A nice quiet place to see in Pattaya
Why it's so awesome: These award-winning gardens are filled with some of the most beautiful flowers and plants in the world. Thailand is tropical, which is why plants grow so well, and you can experience this bounty at this botanical garden. It's the perfect place to recover from the noise and rush of the rest of the city and just breathe in some clean, fragrant air.
What to do there: These gardens are kept in excellent condition and provide the perfect place to relax and revitalize. It's a great place to spend an afternoon exploring the displays and taking photos of the intricately designed, artistic creations.
#5 – Walking Street – Cool place to see in Pattaya with friends!
Why it's so awesome: You don't come to Pattaya to sleep, you come to this city to experience its nightlife and this is one of the best places to do it. This street is closed off at night, so it's filled with people of all descriptions looking for a great place to eat, drink, and have some fun. If you enjoy having a drink to the sounds of loud music, this is a Prague must-do.
What to do there: This street only really gets going after dark so grab some friends and show up once the sun goes down. There are some fantastic restaurants in the area, so choose one and have a spicy Thai meal before you hit the bars. You'll be spoiled for choice in this area, so make sure you try a few different clubs until you find one that you enjoy.
#6 – Ripley's Believe it or Not
Why it's so awesome: Ripley's Believe It or Not is a chain of museums that showcases some of the strangest things about the world. When you travel to Pattaya, you can explore this history in a huge venue that contains more than 300 items. The displays vary from a Jaguar that's actually a motorboat and a Titanic replica made from matches. In fact, when you spend some time in this museum, you'll be surprised by the sheer variety of the world's strange facts.
What to do there: There are 10 separate subject areas in this museum, so take some time and explore them until you find something you're interested in. Also, make sure you get lost in the infinity maze and take photos of yourself with your favorite celebrities at the attached Tussauds Wax Works too.
#7 – The Flight of the Gibbon – A very cool place in Pattaya to go for a day
Why it's so awesome: Flight of the Gibbon is located just out of Pattaya and is a chance to get your blood pumping while taking in the sights of the jungle. It's a course that includes zip lines, abseiling stations and stretches over 3 kilometers. This may sound a little dangerous, but the course actually has an impeccable safety record, which is why it's been a Pattaya must-do for years now.
What to do there: Flight of the Gibbon is famous in Pattaya, so you shouldn't have any trouble finding a tour to take you out to the site. And don't be afraid to take the whole family with your either. Although some of the obstacles on the course are definitely only for adults, there are lots of options for kids of almost all ages too.
#8 – Mum Aroi – A must-see for foodies!
Why it's so awesome: One of the best places in Pattaya for food is actually just outside of the city. It's a restaurant called Mum Aroid in the fishing village of Naklua that's popular with locals and tourists alike. If you enjoy seafood, you'll be spoiled for choice at this restaurant. It's a great place to eat amazing food and drink a glass of wine while you sit and stare out across the water.
What to do there: Grab your family or some friends and make sure you show up early at this restaurant because it gets quite crowded at night. Then, bring your appetite with you and enjoy the food. This restaurant has some of the best seafood in the city and when you sit on the deck, the sea breezes are a very pleasant break from the heat of the city.
#9 – Ko Larn – A must visit place to visit in Pattaya on the weekend!
Why it's so awesome: Pattaya has some amazing beaches but sometimes you just want to get away from the city and see something new. The tiny island of Ko Larn is just 7 kilometers from Pattaya, so it's great for a day trip, or you can stay overnight in one of the island's hotels and resorts. It does get quite crowded, so be prepared to fight for sand space, at least during peak sunbaking hours.
What to do there: Boats leave Pattaya several times a day for the island, so make a booking and check out this island while you're visiting Pattaya. Then, just enjoy the beaches. There are 6 separate beaches in Pattaya, and they all have their unique personality and attractions. So, find a beach that you like and stake out your spot.
#10 – Tiffany Cabaret
Why it's so awesome: The ladyboy cabarets in Pattaya are famous and for good reason. They're hilarious, great fun, and they're also a spectacle of lights, music, and amazing costumes. Tiffany Cabaret is one of the most popular in the city, which is why it's a must-see thing for any traveler's itinerary in Pattaya!
What to do there: Tiffany Cabaret is on most nights during the tourist season and boasts several 1 hour shows a night. So, there should be ample chances for you to experience the spectacle. It's a great night out with your friends or family, and you'll be amazed at the grace and talent of the performers!
#11 – Anek Kusala Sala
Why it's so awesome: This museum contains more than 300 pieces of Chinese artwork, mostly consisting of brass and bronze statues of historical figures and deities. If you don't know much about Chinese history, which is fairly normal for people from western countries, this museum will give you the chance to learn.
What to do there: There are two floors of statues, with the largest ones on the top floor. Make sure you see the Shaolin marks in martial arts poses and explore the deities from Buddhist and Taoist traditions. You can also see statues of liquor sellers, which tourists often leave a one baht coin on.
#12 – Pattaya Park – Awesome place to visit in Pattaya with kids!
Why it's so awesome: this is the only water park in Pattaya and is located at one of the city's beach resorts. Kids will love the water slides, but there are also some rides that adults will love too. If you want to stay cool but don't want to spend your day at the beach, it's the perfect alternative.
What to do there: Try the water slides and other rides and relax on the sunbeds for the day. This is a place for some good, old-fashioned water slide fun, so put on the sunscreen, grab some water, and have a blast!
#13 – Mae Sai Thong
Why it's so awesome: Mango sticky rice is the perfect dish to eat while you're in Pattaya. It's sweet and filling and is a great antidote to the hot, humid days. You can get mango sticky rice all over the city, and locals and tourists do just that. But Mae Sai Thong only sells this dish and does it so well that it's become one of the most popular places to eat in Pattaya for this dish alone.
What to do there: This store is open year-round selling perfectly ripened mango sticky rice to locals and tourists. You may have to line up to get your share because it's a popular spot at every time of the year, but the taste is worth the wait.
#14 – The Sanctuary of Truth
Why it's so awesome: The Sanctuary of Truth is 105 meters tall and made from teak wood. The wood has been carved into one of the most intricate designs you'll ever see. It's not Buddhist. Instead, it was created by a businessman as a place for thought and self-reflection. And like the journey of self-improvement, the building isn't complete and probably never will be. It's the ultimate reflection of the nature of the self and growth.
What to do there: Every part of the inside and outside of the building boasts intricate, beautiful carvings, which is what makes this temple one of the most beautiful places in Pattaya. So, make sure that you spend some time wandering the halls and taking photos of your favorite carvings. And while you're there, you should spend some time reflecting on your life and yourself. That's what the building is for, after all.
#15 – Central Festival – A great place in Pattaya if you love to shop!
Why it's so awesome: The Central Festival is the biggest and most important shopping destination in Pattaya. It's filled with designer stores including Calvin Klein, Armani and French Connection. So, if you want to grab a designer label for cheaper than you would find at home, this is definitely the place to spend an afternoon.
What to do there: if you enjoy shopping, then wander the many floors of this building until you find something that catches your eye. When you get tired of that, you can take advantage of the many restaurants selling food from just about every country you can imagine. There's also a cinema and bowling alley if you get tired of the shops but still want to stay in the air-conditioned comfort of the shopping center.
#16 – Mini Siam and Mini Europe – One of the more unique places to visit in Pattaya!
Why it's so awesome: Just outside the city, this site is made up of gardens that are filled with replicas of the most famous buildings in Thailand and Europe. The miniatures are crafted at a scale of 1:25 and are surprisingly accurate and realistic looking despite their small size.
What to do there: If you've ever wanted to take a picture of yourself with the Tower of Pisa, then this is your chance. For even better photos, go at night when the statues are lit up and looking stunning against the green gardens around them.
#17 – Jomtien Beach – A nice non-touristy place to visit in Pattaya
Why it's so awesome: The crowds at the popular beaches in Pattaya can get overwhelming. If you want to enjoy the sun, sand and surf but don't want to fight for towel space, then this is the beach for you. Jomtien is a resort town for more relaxed travelers and offers a palm tree-lined beach that's quiet, relaxing, and just as good as the more popular beaches.
What to do there: This isn't the beach for anyone who wants to drink and make lots of noise. Instead, this is a place for relaxed, laid-back travelers who like a little peace with their sun. So, go for a swim, sunbathe, or just sit and watch the waves. And when you get too warm, there are lots of restaurants and cafes lining the beach where you can get a cool drink and a great meal overlooking the water.
#18 – The KAAN Show
Why it's so awesome: You might think Pattaya is all beaches and bars, but this show will allow you to experience the deeper side of the city. It merges cinema, technology and live action to create jaw-dropping performances that explore Thai culture, literature, folklore and pure imagination in incredibly novel and creative ways.
What to do there: You'll need to buy a ticket for these performances because they're really popular, but it's worth making the effort. The shows usually include dancing, incredible aerial acrobatics, and state of the art effects. So, find out what's on while you're in the city and reserve your seat. Once you experience this Pattaya must do, you'll be glad you made the effort.
#19 – Horizon Rooftop Bar – A great place to visit in Pattaya at night
Why it's so awesome: If you're looking for a sophisticated night out, then this should be on your Pattaya itinerary. It's located on the 34th floor of the Hilton Pattaya and offers 360 views of the city and the bay. The ambiance is restrained and classy, so you'll have to dress to impress to take in this view while you sip cocktails.
What to do there: You'll need to dress up for this bar, no shorts and sandals allowed. Pull out your best outfit and get ready for a night of sophistication. Try the cocktails and order something from the menu, which boasts tasty and creative Asian tapas. And then stake out a seat near the windows to watch the sun go down in an unbeatable fiery display.
#20 – Coral Island – A beautiful and scenic place to check out in Pattaya
Why it's so awesome: The beauty of this island must be seen to be believed. It's a tranquil island just 7 kilometers from Pattaya that's surrounded by coral reefs. The water is a pale turquoise color, the sand is clean and white, and the island has a relaxed vibe that encourages you to stay a while just to relax and take in the scene.
What to do there: Take your family or friends with you on your trip to this island and just enjoy the relaxed atmosphere. Swim in the pale blue waters, go snorkeling to check out the reefs, or just take photos of everything that catches your eye. It's the perfect beach getaway, which is why it's one of the hotspots in Pattaya for people who love the ocean.
#21 – Underwater World
Why it's so awesome: You can swim in the ocean all you want, but there's something about seeing the residents of that environment up close and personal that's just unbeatable. This aquarium is one of the most popular landmarks in Pattaya and showcases hundreds of different types of exotic fish.
What to do there: Take your kids or your friends along with you and explore the ocean up close and personal. The aquarium has a 100-meter-long underwater tunnel where you can watch the ocean's residents going about their day. You can also pay a little extra to dive with sharks and rays or feed Koi with a milk bottle. Whatever you decide to do, you'll walk away with a deeper understanding of the ocean and how important it is that it's protected.
#22 – Pattaya Park Tower
Why it's so awesome: This is the highest tower on Pattaya's seaside and there's an observation deck on the 55th floor where you can take pictures or just look out across the bay. The lower floors also boast a variety of revolving restaurants serving seafood and other delicious dishes, so you can fill your belly after you've enjoyed the view.
What to do there: You should spend some time on the observation deck first. The view of Jomtien beach and the rest of Pattaya is amazing and will offer you some of the best pictures of your trip. Try the tower Jump or the Sky Shuttle if you're looking for a thrill. And then, once your stomach has settled, choose a restaurant on the 52nd, 53rd or 54th floor and take in the views while you eat an amazing meal. If you are staying in one of Pattayas many hostels, you may be able to spot it from up high!
#23 – Sukhawadee Mansion
Why it's so awesome: This building is a monument to the Thai Kingdom and its lasting unity and harmony and it's an unusual one too. The building is done completely in light pastel colors, making it look a little like an expensive confectionary treat, and it's surrounding by geometric gardens that look great against the whimsy of the building.
What to do there: You can take pictures of the outside but not of the inside. So, if you decide to take a tour of the inside, you will have to leave your camera behind. Make sure you have a look at the statues dotted around the gardens and enjoy the sea view. When you get tired, there's a great buffet dinner available at the Open Hall and cultural performances as well. Make sure you buy tickets for these to options before you go, as they tend to be popular and sell out quickly.
#24 – Buddha Mountain – One of Pattaya's coolest historical sites!
Why it's so awesome: After the rush of the city, there's nothing better than visiting a natural area and breathing in the fresh air. And that's exactly what Buddha mountain will allow you to do, which is a trip to this area is one of the best Pattaya vacation ideas you'll have. This is still an active landmark, with monks in the attached temple, so remember to be respectful of the site and it's meaning to the Thai people.
What to do there: Take photos of the giant Buddha while you think about the difficulty of making the carving so high up and in such a remote area. Afterwards, take advantage of the amenities that have sprung up in the area to make your trip as comfortable as possible.
#25 – Planet Earth Beach Club
Why it's so awesome: If you want to enjoy a party while you're in Pattaya then this is probably the best place to go. It's an open-air pool club that celebrates almost every day of the year with themed parties that are really just an excuse to sit around in your bathing suit, drink, and enjoy the lovely weather.
What to do there: You can reserve your spot at the party if you want to make sure you get a good seat and they also have group packages too. If you forget to book, then places go on a first come first served basis, so arrive early and stake out your spot. And then, just enjoy the friendly atmosphere with your family or friends and enjoy the sight of the pool under LED lights as the sun goes down.
#26 – 808 Night Club – Easily one of the most fun places to check out in Pattaya
Why it's so awesome: In a sea of nightclubs, this location has set itself apart by striving for first-class clubbing. It hosts internationally known DJs and legendary parties that go on all through the night. There are designated dancing areas in the club, so you don't have to worry about getting your drink knocked out of your hands. There are also 3 separate bars, to cut down on wait time.
What to do there: Grab your friends and be prepared for a long night out. This venue is located right at the entry to Walking Street, so it's easy to find, and is the perfect place to start or end your evening in Pattaya.
#27 – The Tuxedo Illusion Hall
Why it's so awesome: There's nothing quite like a magic show for leaving you slack-jawed and determined to look up online how the tricks are done. This magic show will allow you to experience some incredible tricks that will leave you marveling and wondering how they were done.
What to do there: Take the kids along with you to the show. They tend to sell out quickly, so make sure you book your tickets ahead of time if you want good seats. Afterwards, you can take photos with the illusionary headless body and other amazing illusions as well, just to leave you with a great souvenir of your visit.
#28 – Wat Yansangwararam – A great place to see in Pattaya if you love architecture
Why it's so awesome: This temple was dedicated to the King in 1988 to commemorate the 42nd year of his reign. The main complex is filled with Buddhist relics and a walk around the garden will take you past a beautiful lake surrounded by Chinese pavilions. The pavilions contain more antiques and artifacts.
What to do there: You need to take some time to wander this venue when you're visiting Pattaya as there's a lot to see and experience. Make sure you check out the artifacts in the Chinese pavilions and you can also walk up to Wat Yansangwararam's shrine. It's located on a hill, up a staircase with 299 steps, each of them lined with Naga snakes. You'll need a bit of energy and natural fitness to get up there, but it's worth the hike.
#29 – The Bottle Art Museum – One of the more unique places to visit in Pattaya!
Why it's so awesome: This museum was brought to Pattaya by artist Peter Bedelais, who creates these tiny worlds in a bottle. The museum contains more than 300 replicas of tourist attractions, Chinese palaces, and Buddha images all contained in gracefully curving glass. You'll be surprised at the variety and the creativity of each tiny world!
What to do there: There's nothing better than experiencing a new and creative form of art and that's exactly what these battles are. They're one man's way of exploring and sharing the culture and landmarks in Pattaya. And if you take one of them home to your family, they're sure to love the unusual souvenir of your trip!
#30 – Siriphon Orchid Farm
Why it's so awesome: If you love nature and learning more about the world around you then this farm is a great place to spend some time. As a tropical country, Thailand is the perfect home for flowers and the orchids at this farm are stunning in their color and variety.
What to do there: Wander through the displays of flowers. You'll probably see a few colors and varieties that you've never heard of. And bring your wallet with you if you're a flower fan. Most Thai women love orchids, so if you have a date then this is the perfect place to find a gift that will delight her!
#31 – Sam Kok (The Three Kingdoms Theme Park)
Why it's so awesome: This garden was created to help people, particularly westerners, understand and appreciate the Thai culture, Buddhism, and Chinese culture a little more. And it succeeded quite well at these goals as well. The garden is harmonious, with Chinese-Thai architecture and landscape design, and you can learn about the story behind Sam Kok as you wander around.
What to do there: Take your time when you're wandering through this thematic garden. There are 3 main pagodas in the area so make sure you explore them all and go up to the top floor of the main pagoda. You'll get some amazing view of the garden from that angle and be able to take some great photos. This display is often very quiet, it's one of the lesser-known points of interest in Pattaya, so you can really take your time and wander around the picturesque gardens.
Get insured for your trip to Pattaya!
ALWAYS sort out your backpacker insurance before your trip. There's plenty to choose from in that department, but a good place to start is Safety Wing.
They offer month-to-month payments, no lock-in contracts, and require absolutely no itineraries: that's the exact kind of insurance long-term travellers and digital nomads need.
SafetyWing is cheap, easy, and admin-free: just sign up lickety-split so you can get back to it!
Click the button below to learn more about SafetyWing's setup or read our insider review for the full tasty scoop.
Find out what people want to know about the best places to visit in Pattaya
Pattaya is an exciting city that's full of life, the best food in the world, amazing shopping options, and a culture that's warm, welcoming, and friendly. When you plan a trip to Pattaya, you can expect great weather, prices, and memories, and you should visit the city with those ideas as your goal.
If you follow our tips and directions about the best places to visit in Pattaya, you'll be able to avoid some of the problems that tourists experience in this part of the world. And that means that you'll head home with a tan, great pictures, and a taste for Thai food that will have you heading back to Thailand as soon as possible! You can also check out our epic post on the coolest activities and attractions in Pattaya for some more inspiration!
---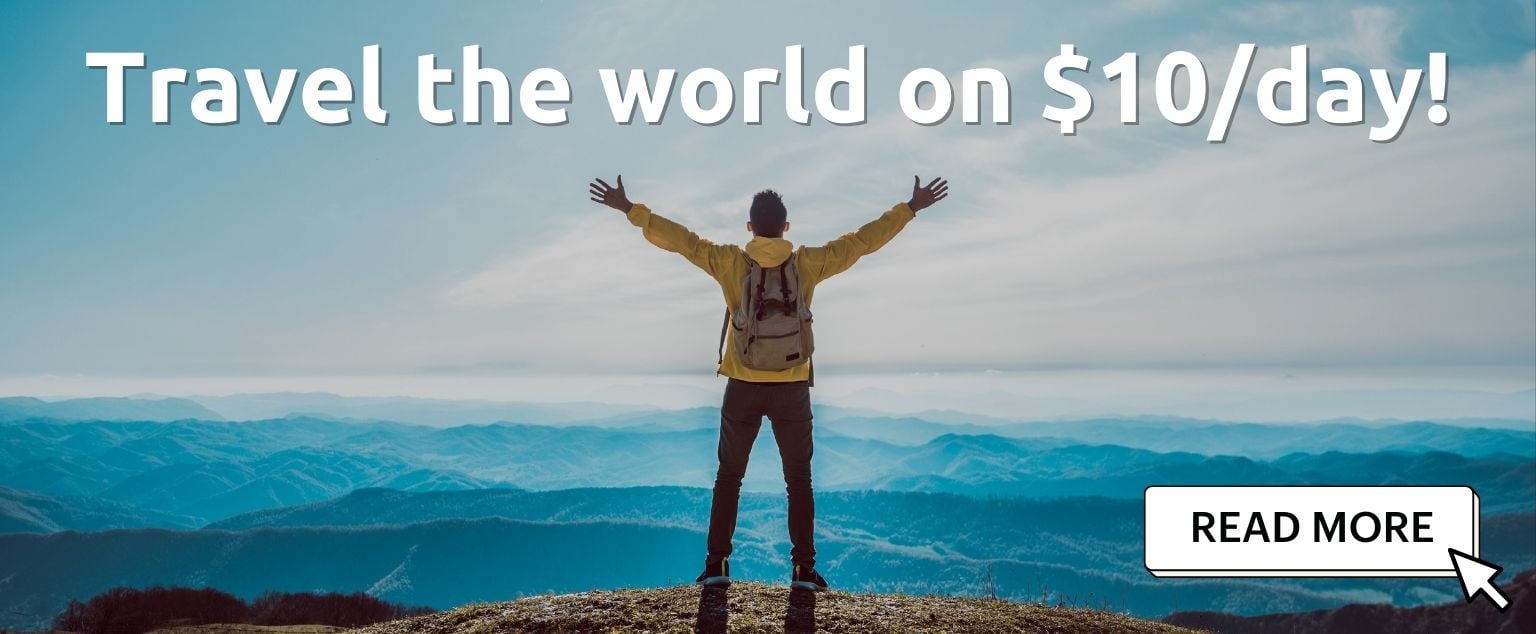 And for transparency's sake, please know that some of the links in our content are affiliate links. That means that if you book your accommodation, buy your gear, or sort your insurance through our link, we earn a small commission (at no extra cost to you). That said, we only link to the gear we trust and never recommend services we don't believe are up to scratch. Again, thank you!