Sitting along Florida's Gulf Coast lies the city of Tampa. Other than the fact that it's one of the area's major business centers, the city also has a deep cultural heritage. Spanish and Cuban settlers have spent years shaping this metropolitan into the city we see it as today.
Florida is known as the "Sunshine State" for a reason. The ideal weather makes for good travel experiences as you explore the unmistakable, vibrant city-wide atmosphere.
It should be the goal of every visitor that comes here to find as many different things to do in Tampa, Florida as possible. The city has a lot to offer, including many hidden gems. So make the most of your stay and try to see as many of these Tampa attractions as you can!
Top Things to Do in Tampa
With so many amazing adventures awaiting you in Tampa, we've picked out some of the cities highlights for you, let's take a look.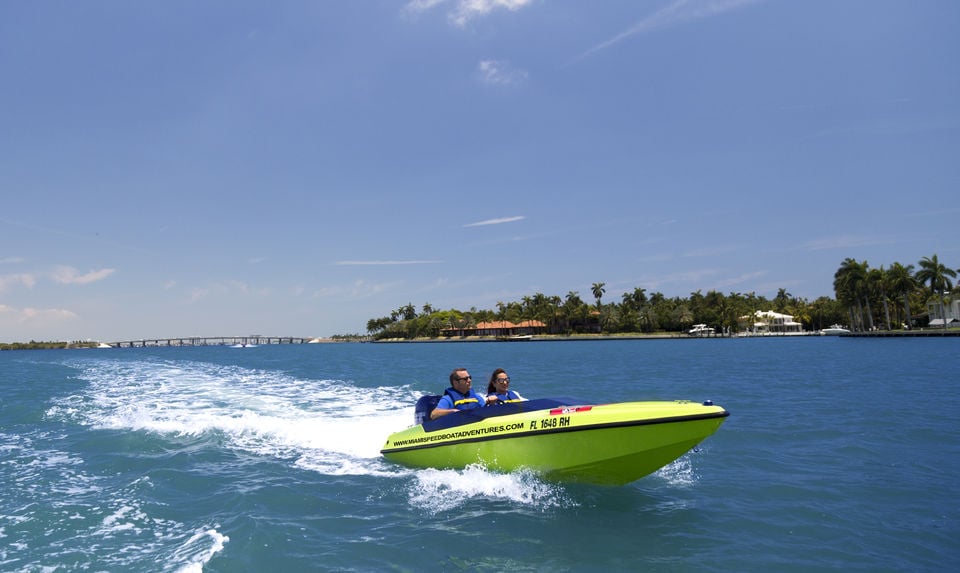 One of the most popular things to do in Tampa would be taking a trip out onto the bay. Florida has some of the most beautiful weather on the East Coast, it would make sense that you try to make the most of it.
Pilot your own speedboat across the Gulf of Mexico, hugging the Florida coastline. See many of the bay's attractions from the sea, including pods of dolphins, manatees, and schools of fish. For a really unique experience, you can even charter your own yacht in Tampa!
On a beautiful day, nothing can beat being out on the open water, going at high speeds. The coastline reveals attractions and locations you may not have previously noticed.
2. Explore the Famous Food Halls
Food hall parties have become a recent phenomenon within the States. Large warehouses filled with food vendors of all varieties, and consumers looking to broaden their pallet.
Although Tampa may have been late to the party, that doesn't mean it hasn't made an entrance. At the Armature Works warehouse, you'll find the Heights Public Market. You'll find a selection of 15 vendors, with enough options to leave you dizzy.
If, on your travels, your goal is to try the local cuisine, then you've found it. The Heights Public Market is the perfect spot to try All-American morsels and Cuban cooking. As well, down the road, you'll find the smaller Hall on Franklin, which has a more European style.
FIRST TIME IN TAMPA
Downtown Tampa
Downtown Tampa is by far the best neighborhood to stay in for first-time Tampa visitors. With so many activities nearby, it's both beautiful and convenient.
Places to visit:
Tampa Riverwalk
Tampa Theater
Glazer Children's Museum
If you're visiting this part of Florida, you need to expect one thing: an abundance of theme parks and aquatic exhibits!
Tampa's aquarium is one of the best attractions to visit in the city for many reasons, but none more so than its unique variety of marine life and its strong conservation programs. There are so many aquatic animals here that the aquarium has to be divided into subsections.
You'll see the alligators in the wetlands, lemurs in Madagascar, and a 300-pound grouper at the No Bone Zone. There's also a special section known as the "Waves of Wonder" that you should look into.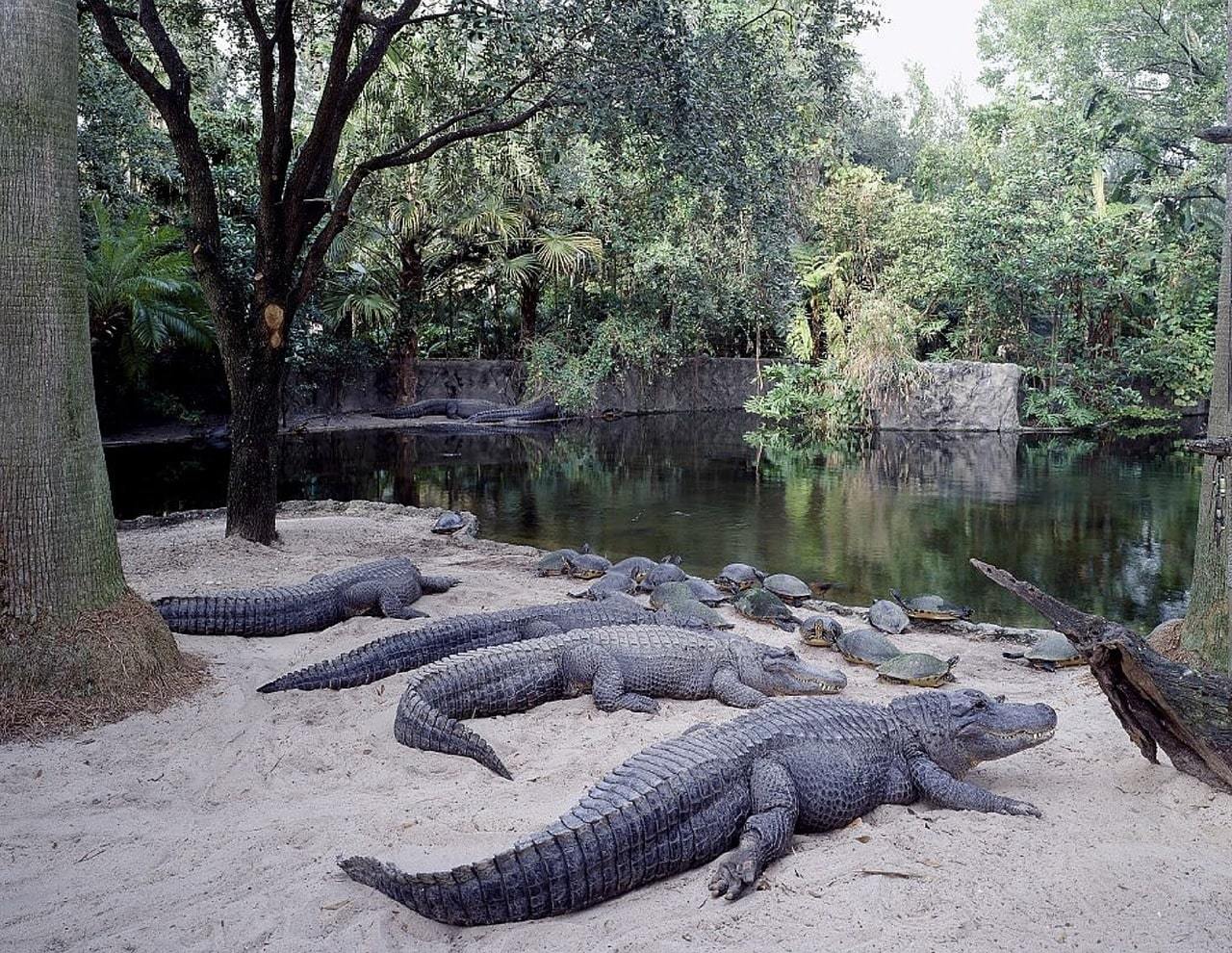 Tampa has some of the best theme parks across the US, and Busch Gardens is one of the city's most popular.
Some call it the most beautiful theme park in the world. It probably has something to do with the fact that the theme park is situated in the middle of a nature preserve. Can you imagine? A giant roller coaster ride overlooking a canopy of trees!
What's awesome about this place is that there is a little something for everyone. There are rides for kids, rides for adults, live shows, petting zoos, and many more attractions. It really is Florida's best!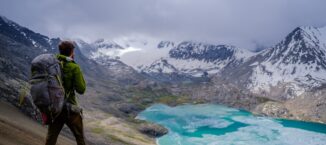 Do You Want to Travel FOREVER??
Then pop your email address in below and we'll send you a FREE copy of 'How to Travel the World on $10 a Day!'
Where to Stay in Tampa
Choosing where to stay in Tampa is made easy thanks to our top picks.
This high-rise Tampa Airbnb comes fully fitted with all the essentials, of which you'll have full access to. Situated in the heart of downtown Tampa, you'll be located near all the funky attractions that the city offers.
The rooms are chic, the appliances modern, and the view spectacular.
Best Hotel in Downtown Tampa – Modern Oasis
At the Modern Oasis, you'll have access to a private pool, a fitness center, and beautiful garden views. With Wifi and cable included, you'll never be bored when enjoying some deserved downtime.
Rooms come fitted with a double bed, a fully stocked kitchen, and the opportunity to have a barbecue if it takes your fancy!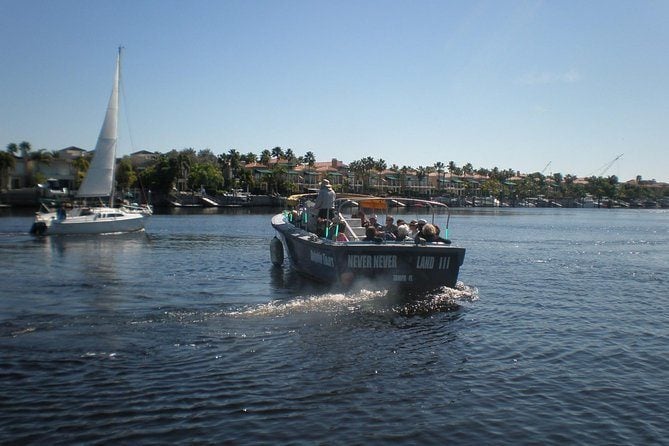 Florida boasts a deep history of piracy and conquest. It's got Spanish armadas and colonists, and pirate havens and alcoves. For some, the growth of Tampa presented an opportunity to stamp their name into history.
On this cruise, you'll learn all about those people and how they impacted the growth of the city. You'll go on a step-by-step process through the years of the city's history, and learn about its intricate past.
All the while, traveling on its famous waters where once pirates roamed. You'll even get to see the famous "Gabriella" – a shipwrecked pirate ship!
Right next to the incredibly popular Busch Gardens is Adventure Island Waterpark, Tampa's most popular aquatic theme park.
Florida is known as the sunshine state for a reason. Days here can be hot and heavy, and finding respite against the sun comes highly recommended. It may not be shaded, but Adventure Island offers a cool break away from the heat.
Explore its various "lagoons" themed off of places across the US. Visit the bayous of Deep South, or swim off the man-made beaches of the Caribbean. Adventure Island is like a tropical getaway in the city!
Explore its various "lagoons" themed off of places across the US. Visit the bayous of Deep South, or swim off the man-made beaches of the Caribbean. Adventure Island is like a tropical getaway in the city!
Unusual Things to Do in Tampa
Tampa is a melting pot city with an eclectic history, and as such there's a lot of variety on offer within the city. We've chosen some of the more unique things to do in Tampa.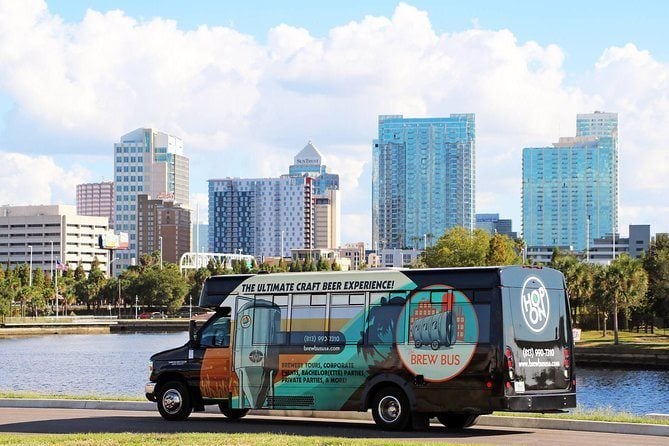 When it comes to fun things to do in Tampa, a craft beer experience is the top of any list. The city is filled with artistic flair and a passion for the finer things. Thus, the local Crafting scene is high-flying.
There are a ton of local brewers across the city. If you can, try to follow a guided plan of action, to help save you a lot of time. You'll see more crafters as well!
You could spend a lot of time exploring Tampa's brewing scene, and you'd probably still not scratch its surface. Yuengling Brewers should be one of the "must-sees" on your list.
8. Admire the Henry B. Plant Building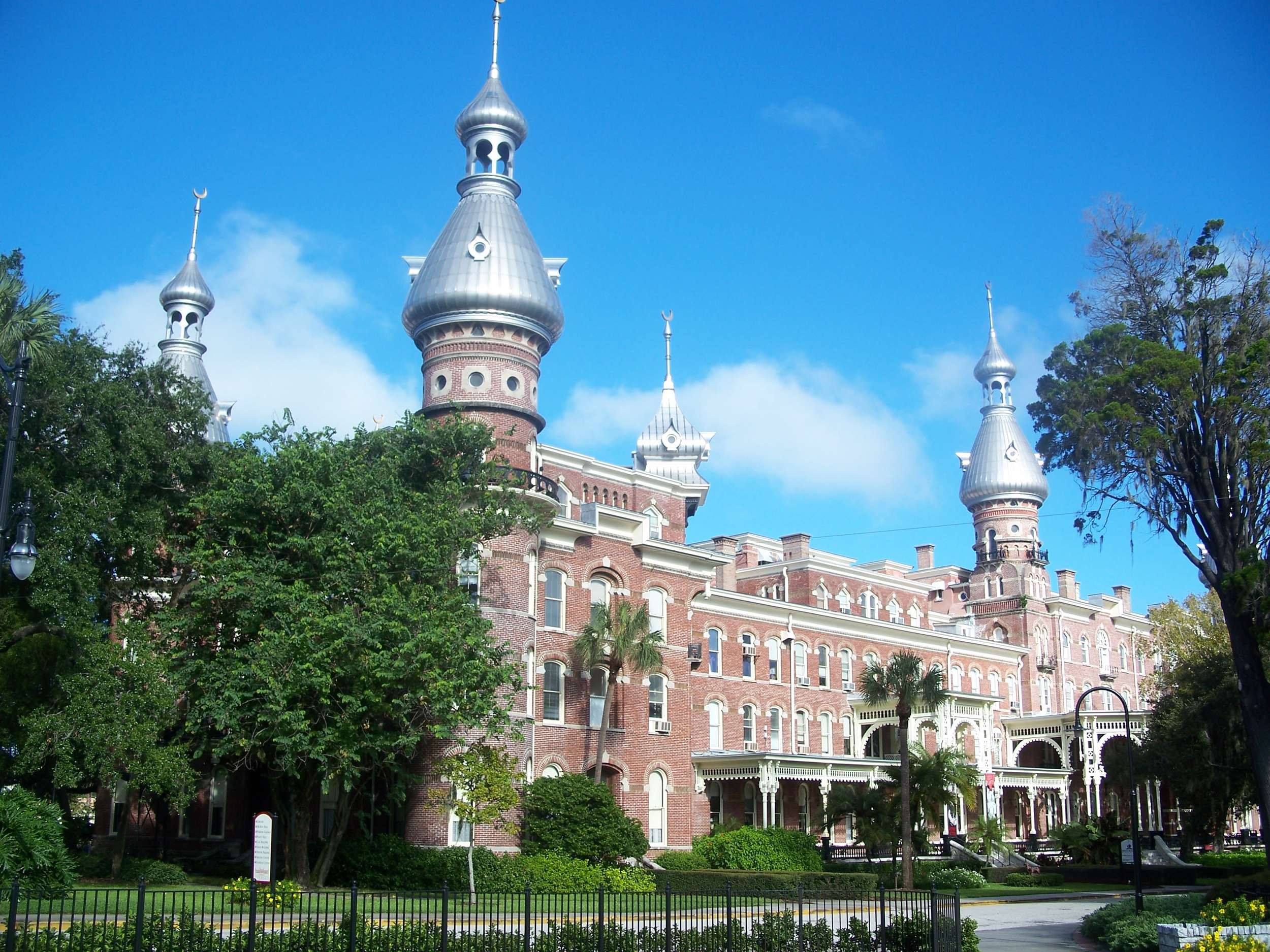 When you arrive at the Tampa University campus, you'll think you're looking upon one of the faculty buildings. You're not. What you're looking at is one of the largest and oldest Victorian mansions in the area.
Baroque, oriental and old English architecture is at the fore here and makes for some entrancing exploration. Visiting the Plant Museum is one of the most popular things to do in Tampa, just for the building alone.
What makes it so popular? Well, other than the unique building itself, the location boasts beautiful gardens that you can walk through, littered with statues of war heroes and idols.
9. Eat an Original Cuban Sandwich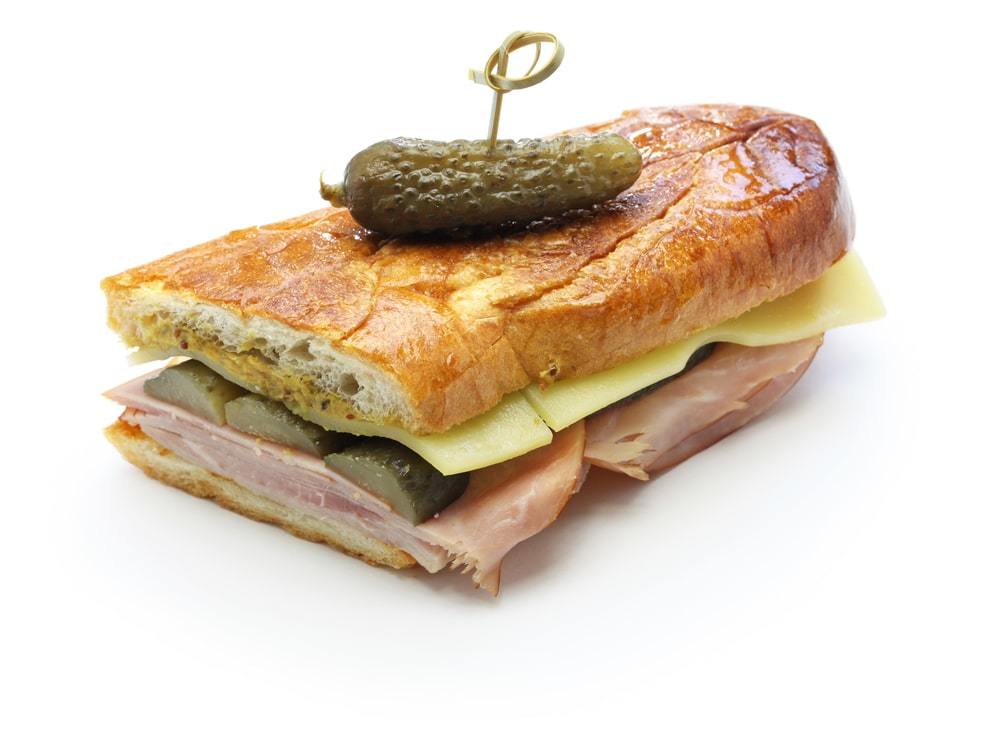 Traveling to a new place should always be marked by experiencing that area's specialty, and contrary to what the Miamians would have you believe, Tampa is the home of the original Cuban sandwich.
Tampa doesn't just get to boast that it's the original home of the Cuban, locals will tell you it's also the home of the world's best.
The city is filled with sandwich professionals, but none can do it more authentically, and therefore better, than Hemingway's. You just have to try the "Best Tampa Historic Cuban Sandwich".
Safety in Tampa
Tampa, for the past couple of years, has had a stable decrease in crime across all avenues. With active neighborhood watches across the whole city, you can expect a visible security presence.
However, most of Tampa's safety concerns come from mother nature herself. Keep an eye out for its infamous lightning storms and heavy rain, especially in summer.
Read our tips for traveling safely before you fly and always get travel insurance. Check out our roundup of the best travel insurance.
Travel with peace of mind. Travel WITH a security belt.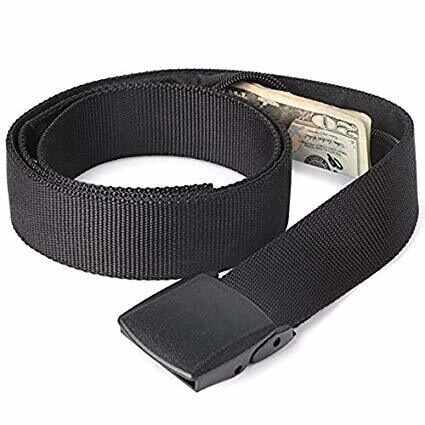 Custom-designed BY the Broke Backpacker FOR broke backpacking, the Active Roots Security Belt will keep your valuables safe no matter where you go.
It looks exactly like a normal belt except for a SECRET interior pocket perfectly designed to hide a wad of cash or a passport copy. Never get caught with your pants down again! (Unless you want to.)
Check on Amazon
Things to do in Tampa at Night
When the sun sets over the city, Tampa truly comes alive. With both a Cuban and Spanish heritage, you can imagine the fun nighttime will bring.
10. Explore Tampa's Riverwalk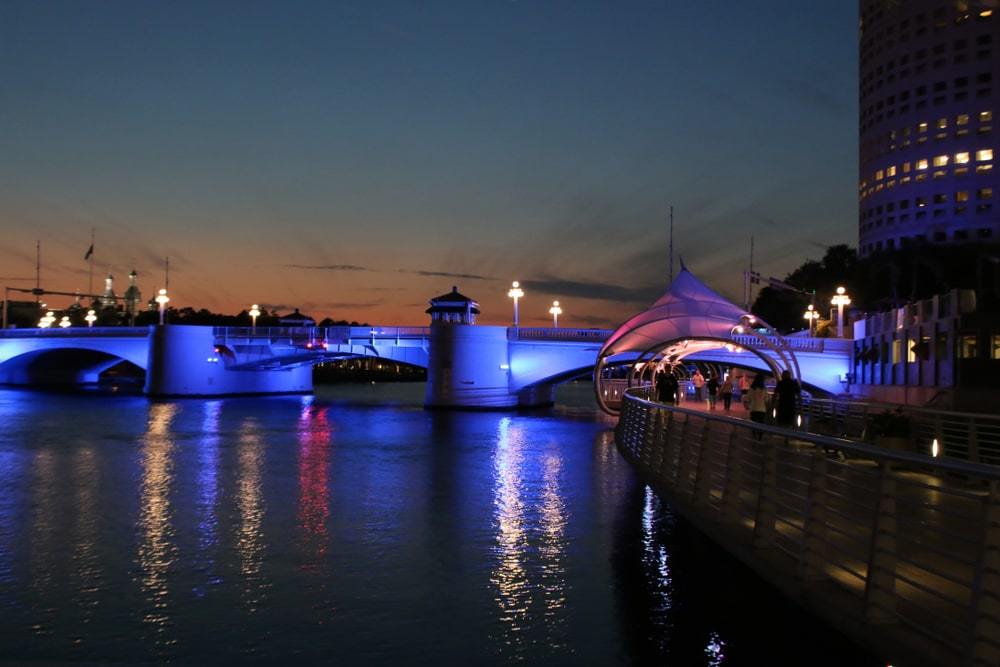 Running along the Hillsborough River lies the two and a half-mile long Riverwalk. This is the heart of the cities artistic community, with galleries, museums, and parks all claiming a presence here.
At night, the Riverwalk comes to life with lights and waterfront performers. It makes for a very scenic walk. Book a seat at one of the many chic restaurants you'll find here, and settle in for a night of culture and cuisine.
The Riverwalk was designed to enhance the experience of Tampa, and to showcase some of the city's beauty and talent. This can truly be seen at night.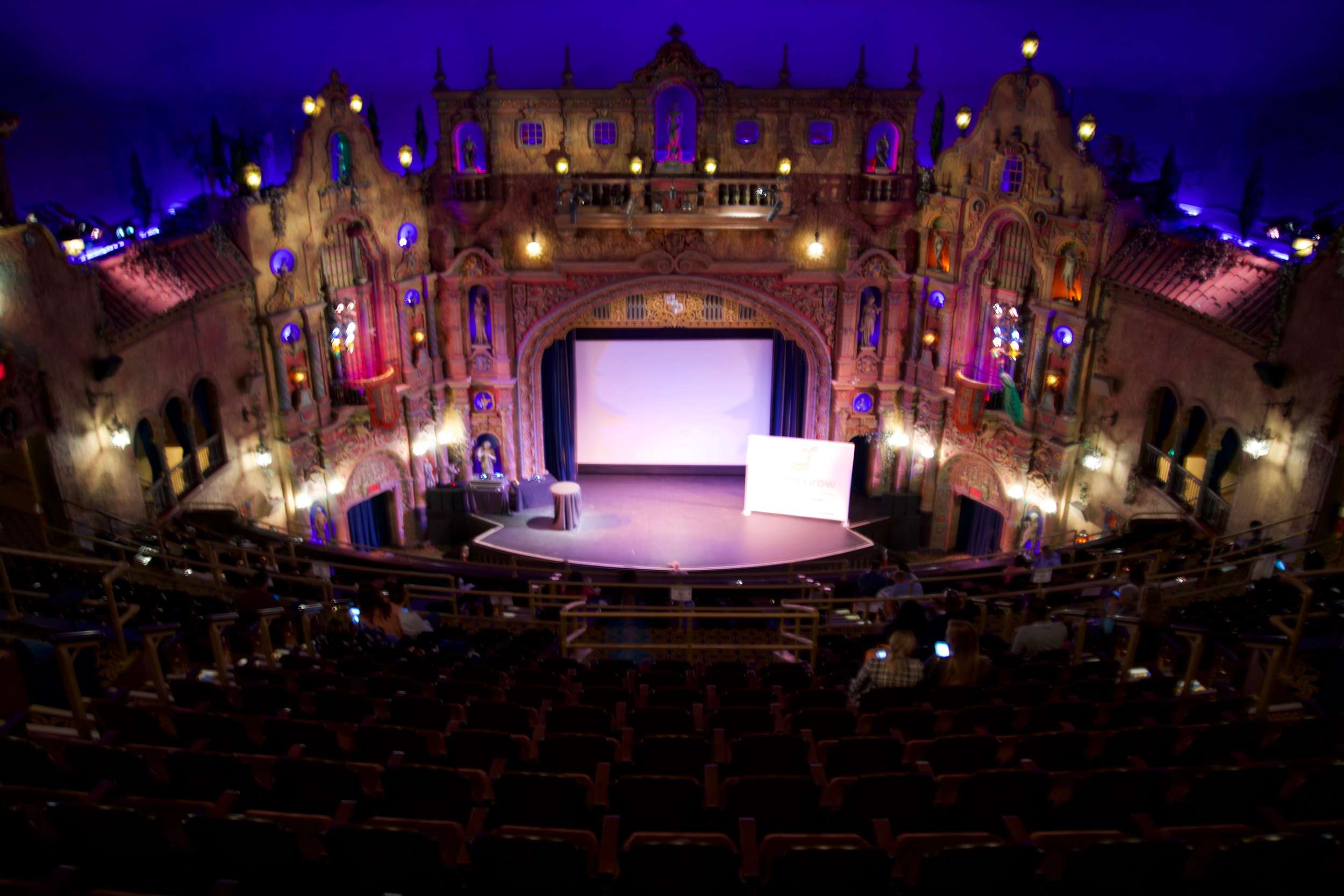 Tampa's famous theater is one of the city's oldest landmarks. Completed in 1925, Tampa Theater has consistently played host to independent, foreign, and lifestyle-like productions of all caliber, on the daily.
Taken straight out of the 1920s, this stylistic movie palace embodies everything fun and exciting about movie-going back in the day. Romantic nights were marked by trips to the movies, and not many theaters match Tampa's.
Every day they'll be showing a wide variety of feature-length films, both classic and contemporary, to suit every taste.
12. Walk the streets of Ybor City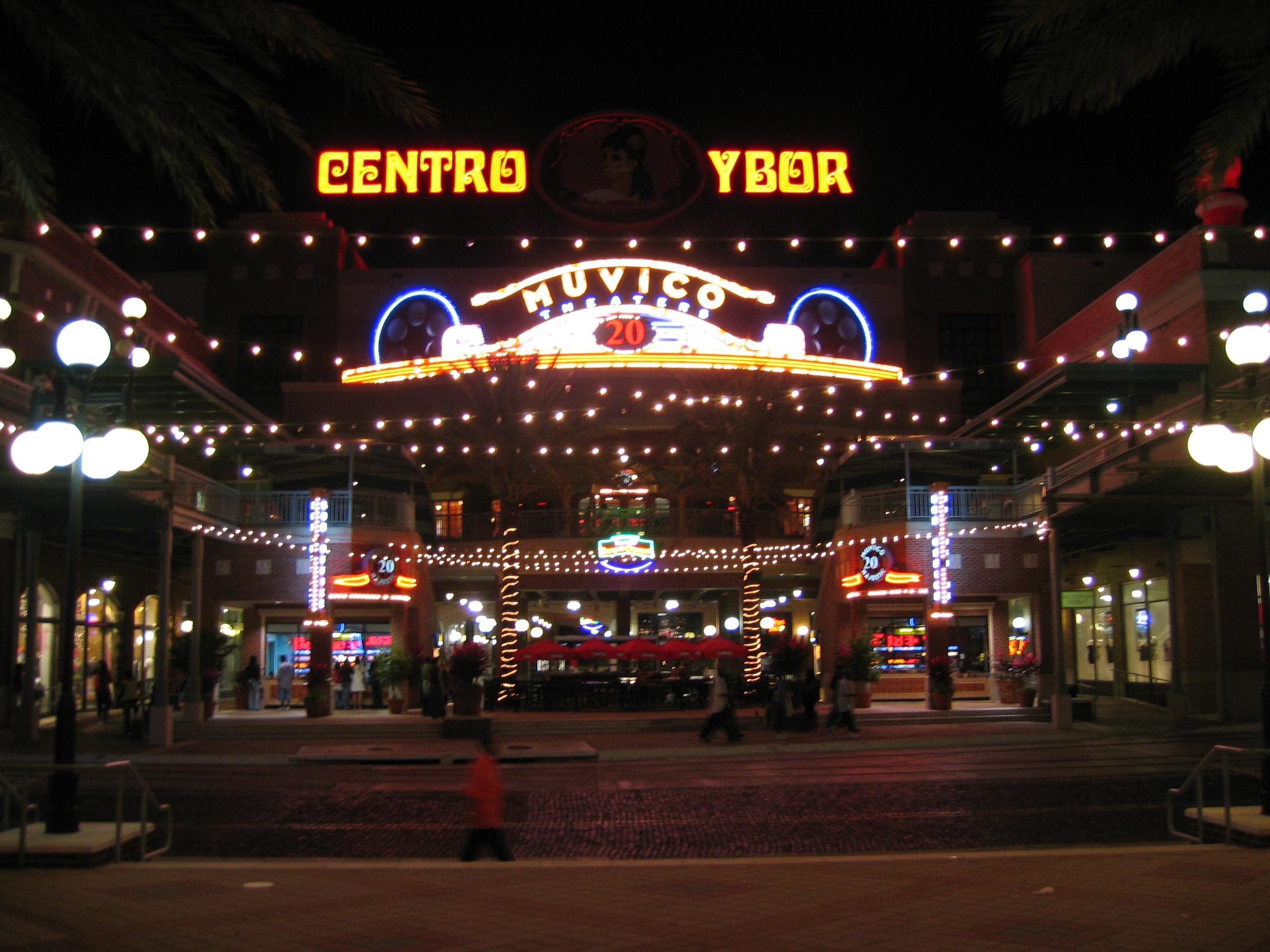 Where once there was a suburb of Spanish cigar manufacturers and Cuban artists, now there's the gateway to Tampa's vibrant nightlife.
During the day, the Ybor City district acts as a National Historic Landmark and is often visited by tourists. But, at night, the Spanish-Cuban influence comes to the fore, and the streets become filled with music and parties.
Top bars to go hopping here include Coyote Ugly Saloon, The Castle, and The Ritz Ybor. With such a vibrant atmosphere, there's a chance you'll see the next morning's sunrise!
Romantic Things to Do in Tampa
Florida is a couple's paradise. Sunset cruises and rooftop cocktails are on the cards for you and your partner. Let's take a look at a few ways you can treat your partner and make this trip one to remember.
13. Road Trip out to Clearwater for a Sunset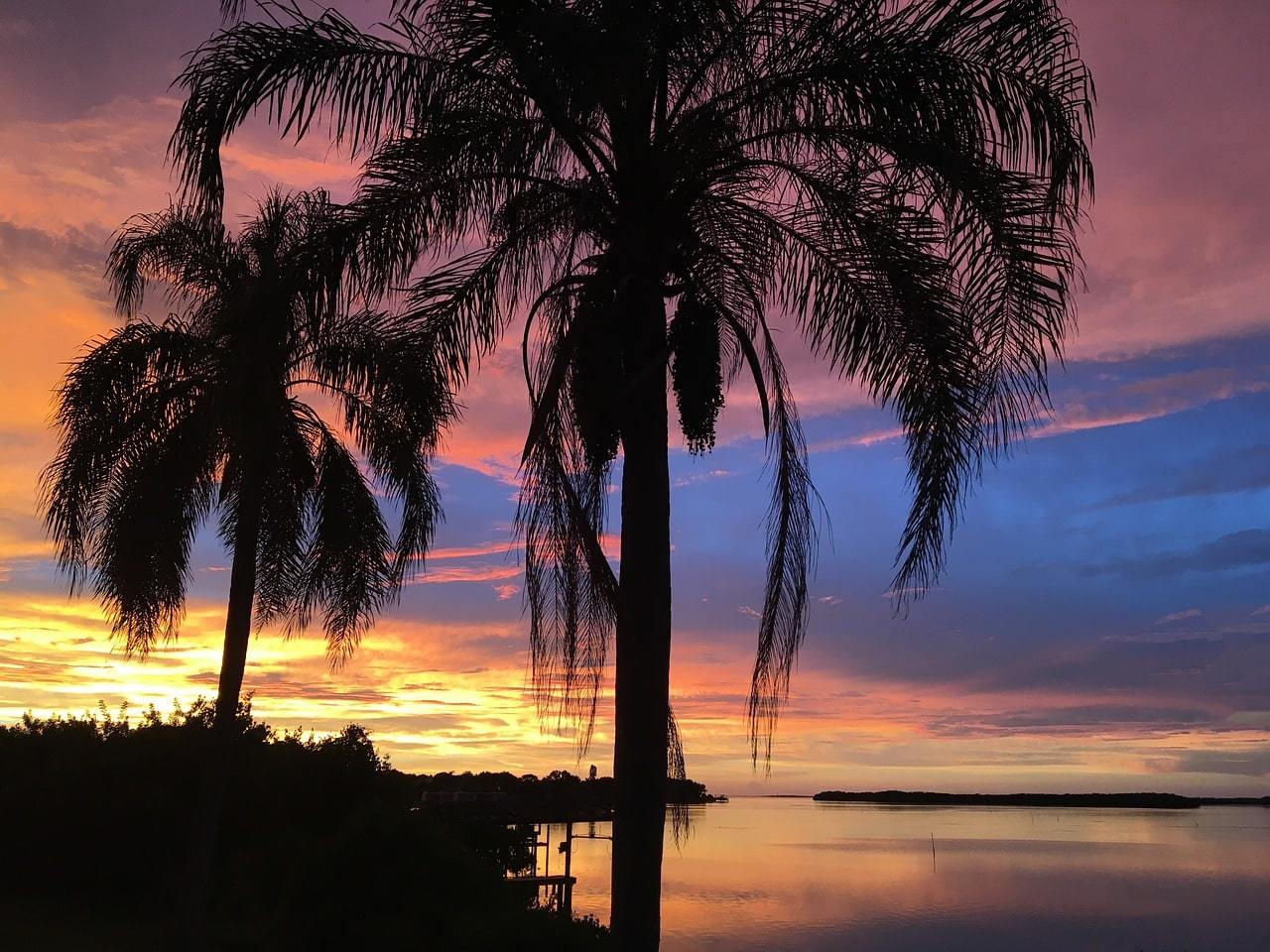 The Gulf Coast has some pretty remarkable locations. The white sands and flat horizon make for ideal tropical getaways.
As Gulf Bay locations go, Clearwater is up there with some of the best. Staying in Clearwater is highly recommended since the area boosts with amazing accommodations. Very close to Tampa CBD, it's well worth the short trek to catch that unforgettable sunset.
But do you know what can make it that much better? Clearwater's largest rooftop bar – Jimmy's on the Edge. The view from here is astounding and will take your romanticizing to the next level. Sundowners and an awesome view; a tried and tested combo!
By catching the afternoon departure, you'll be setting you and your partner up for an afternoon on the water you won't soon forget. As the sun begins to descend onto the horizon, prepare for your surroundings to come alive.
The ocean around you will be teeming with life, with bottlenose dolphins, manatees, and sea turtles all in attendance. Truth be told, Tampa has some of the most vibrant waters on the East Coast!
You'll spend the afternoon spotting dolphins and enjoying the sea breeze until finally, as the sun begins to set, you'll make your way back into the channels of Tampa. Enjoying the changing of colors.
Do You Need Travel Insurance
Don't forget to sort your travel insurance! We've put together a roundup of Travel Insurance for backpackers – check it out here, or if you're low on time, get a quote from World Nomads, our favorite travel insurance provider.
Getting an estimate from World Nomads is simple – just click the button or image below, fill out the necessary info, and you're on your way!

Best Free Things to Do in Tampa
Not everything you do here in Tampa, Flordia will have to cost you an arm or leg. We've chosen some of the best ways to experience all that the city has to offer, without busting the bank.
15. Explore the Florida County at Hillsborough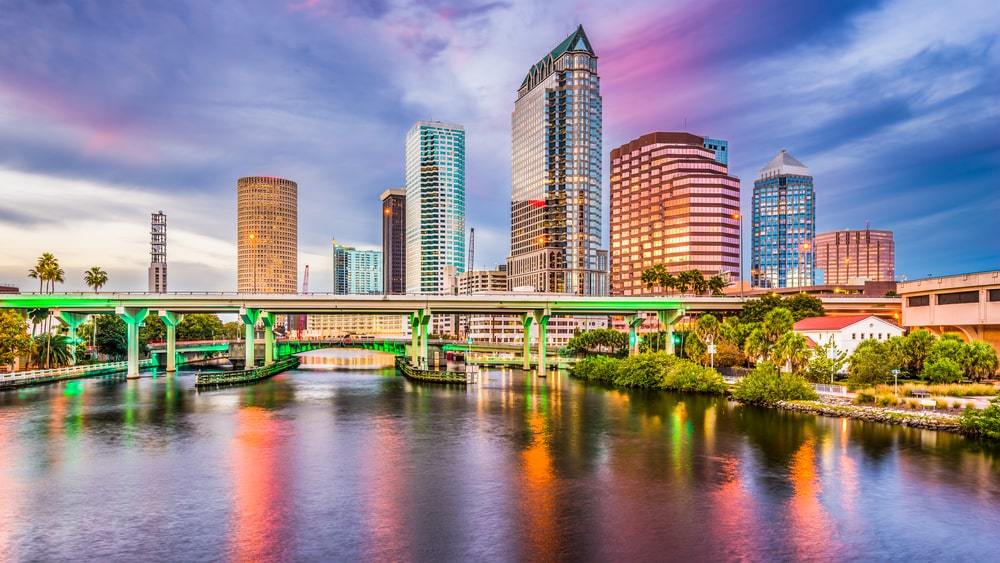 At the northern edge of the city you'll find the ever-wild and consistently present forests of the Sunshine State. Bayous and wetlands dominate the scenery and make for unique viewing for first-time visitors.
Traverse the landscape, either over land or water, and take in the beautiful sights and sounds. With the chirping of the tropical birds for company, you'll feel like you've stepped into another world.
The odd splash of water will remind you that you're not alone here. Here in one of the oldest state parks in the area, you'll get to experience one of the last remnants of true Florida.
16. Lounge out at Ben T. Davis Beach
The Gulf Coast has some of the best beaches found across all of the US. The white sands, perfect weather, flat waters, and refreshing swimming all make for a tropical paradise.
One of the best beaches along this string of coastline would be Davis beach. As shelters dot its sands, and the cool water brushes its shores, there is no better spot for a picnic with your partner or family.
With the ever-present lifeguards and regular events hosted weekly, you can expect a well maintained and secure beach for all.
17. See the Untouched Lettuce Lake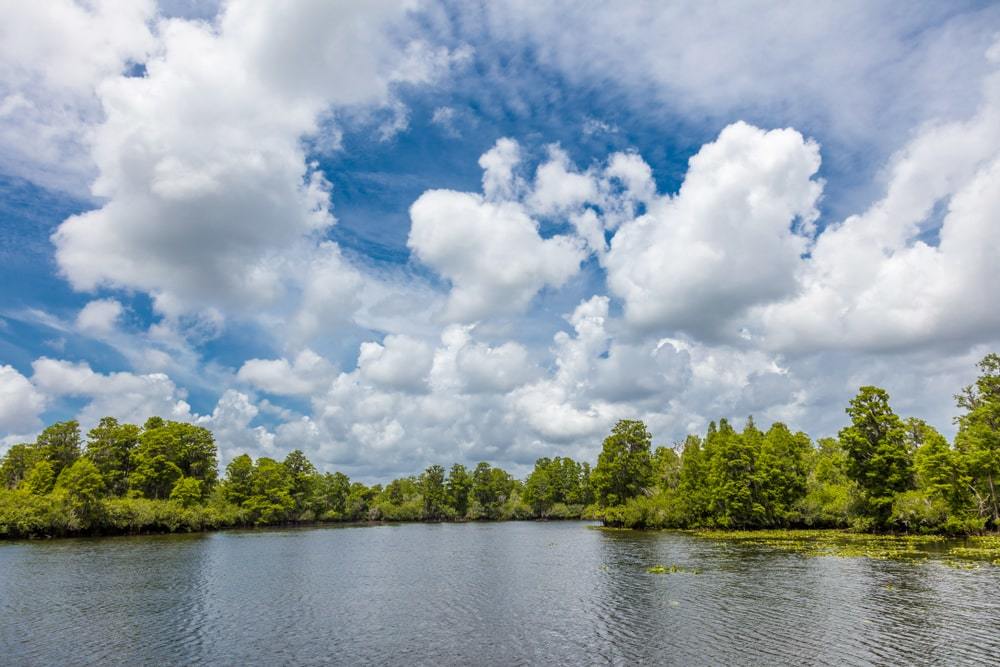 Half an hour north of downtown Tampa, you'll find the remarkably untouched Lettuce Lake Regional Park. The river and its surroundings have been left unscathed by real estate or development, making it a unique natural haven.
With 240 acres of woodlands and wetlands, you can walk with nature, without having to trek far away from the city! There's an observation tower that makes for good surveying, and a 3,500-foot boardwalk that'll take you over and around the river.
This is one of the best spots to come see Tampa as it once was, before buildings and modern development. Try to see it before that changes!
Books to Read in Tampa
The Backpacker Bible – Get it for free! Learn how to ditch your desk and travel the world on just $10 a day whilst building a life of long-term travel with an online income. To inspire and help the next generation of Broke Backpackers, you can now grab 'How to Travel the World on $10 a Day' for free! Get your copy here.
To Have and To Have Not – A family man gets involved with the drug smuggling business in the Key West and ends up in a strange affair. Written by the great Ernest Hemingway.
East of Eden – One of Steinbeck's masterpieces, considered his magnum opus by many. Explores the relationship between two families in the Salinas Valley in the early 20th Century.
The Great Gatsby – Fitzgerald's best book. Concerns the enigmatic and wealthy Jay Gatsby, his adventures, and his obsession with a woman.
Things to Do with Kids in Tampa
Kids on holiday need stimulation and vibrant fun. We've picked out some of the best things to do in Tampa with kids.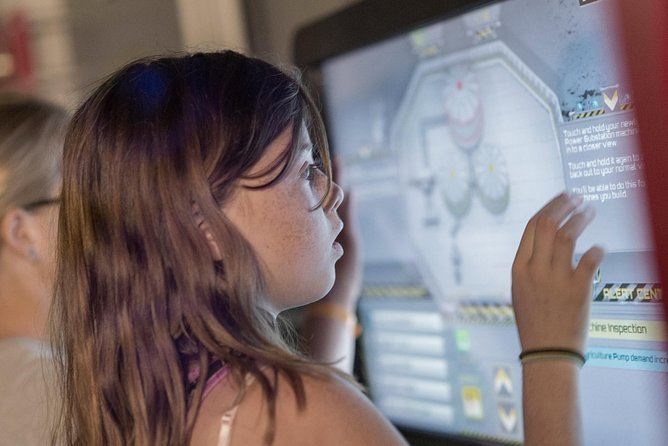 A visit to the city's Museum of Science and Industry (MOSI) is one of the best things to do in Tampa with kids. The giant center is not only educational and informative but it's also fun and interactive!
Here, your kids will be able to design and create their own inventions. They'll be able to walk through space at the planetarium or try to conquer the 36-foot Sky Trail Ropes Course.
However, it's at the Connectus where things get interesting. This permanent exhibition showcases technology not yet released to the public, so you and the little ones can truly glimpse into the near future.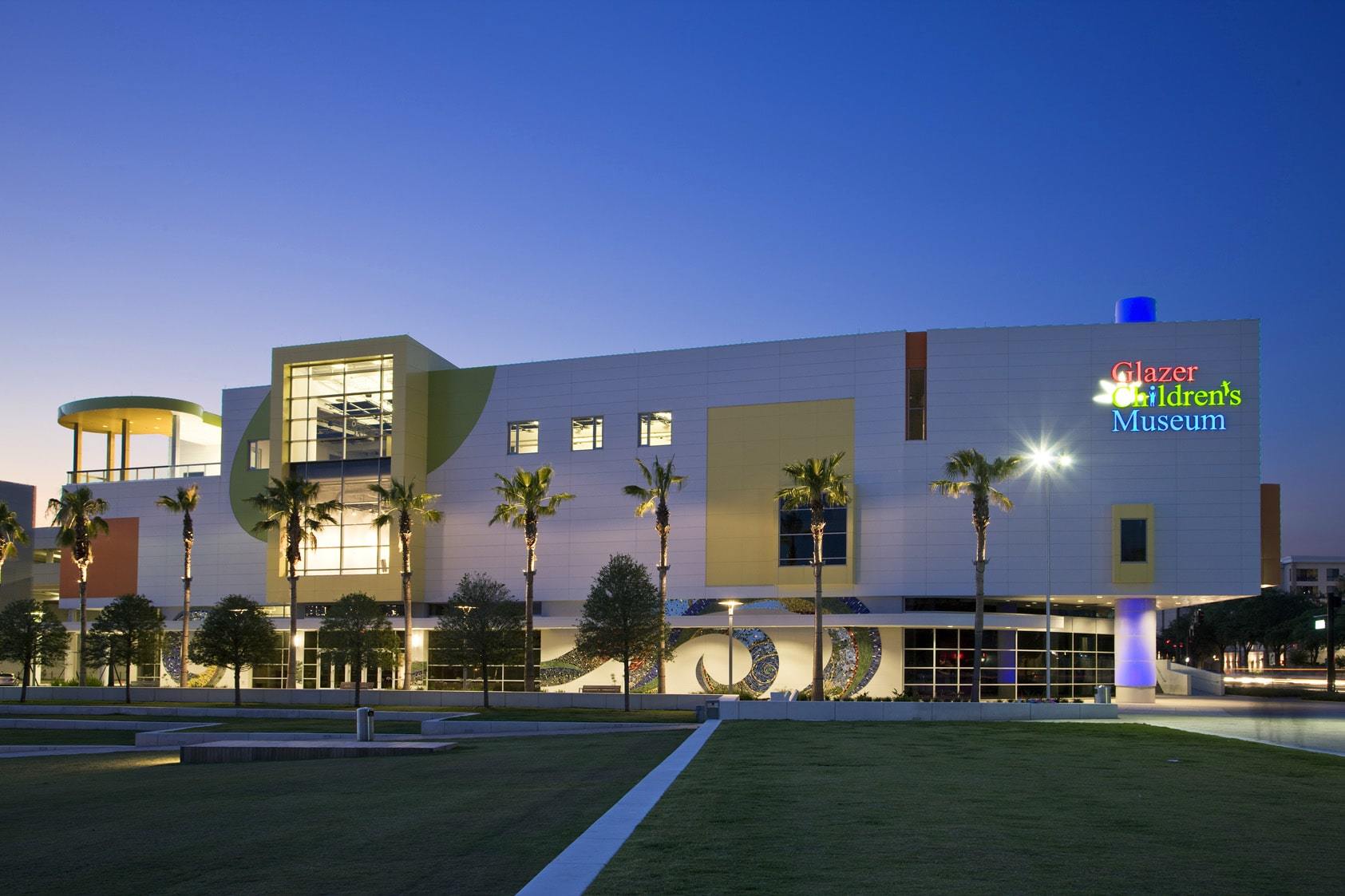 Downtown provides one of the city's most well-regarded kids activities. The Glazer Museum is a facility specifically catered to the entertaining and educating of children.
There are over 170 exhibits that your child will be able to interact with. And, with such a large variety of activities, no child will ever feel left out. It's undoubtedly one of the best things to do in downtown Tampa.
The center is 53,000-square-foot big, making it one of the biggest facilities of its kind on the entire East Coast. Be sure to keep track of your child, as it's very easy to get lost in there!
Other Things to Do in Tampa
Just in case you needed some extra things for your itinerary or to pad out your days, here are a couple more popular things to do in Tampa.
The history of the Roman and Greek Empire is still important to contextualizing the world today. At the Tampa Museum of Art, you'll find the largest exhibit for all things Ancient Greek and Roman on the southeast.
Every day, the museum hosts a variety of exhibitions and antiquities for you to enjoy. The best part is that it'll be a different experience every time you go back.
The museum prides itself on its versatility and quality of items. It also boasts the famous Tampa LED wall that has become iconic to the city. It's great for the whole family to enjoy!
Tampa has some beautiful lakes and bays for you to explore. How better to see these natural landmarks than by soaring above them!
At the Mobbly Bayou Wilderness Preserve, you'll find some of the best ziplining opportunities across the city. The multiple zipline cables and 200-foot high suspension bridge make for stunning views and an adrenalin-pumping experience.
Seeing the city from that high up is probably one of the best ways for you to see the whole area, and with it being on the outskirts of the city, it's a great excuse to get out of the CBD.
22. See Tampa's Past at Its History Center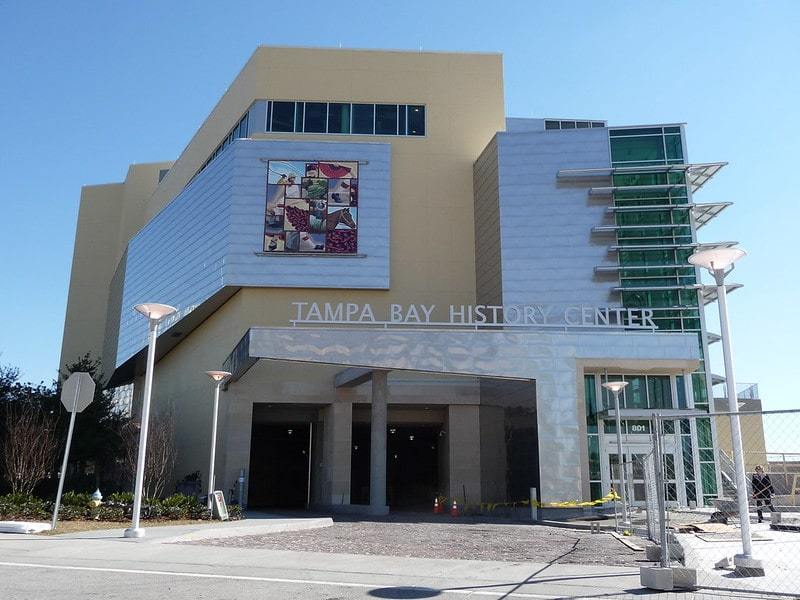 In the midst of the ever-lively Channelside District, you'll find a large glass building with the words "Tampa Bay History Center" plastered on its side. This is where both locals and visitors to the city come to learn about its past.
However, what they don't expect is that the Center focuses on more than just the surrounding city. You'll learn about what made the whole of South Florida into one of the United State's most popular destinations.
The museum will take you on an enthralling journey through the years of Tampa Bay, starting with its prehistoric past, and culminating in the present day.
23. See a Game at the Amalie Arena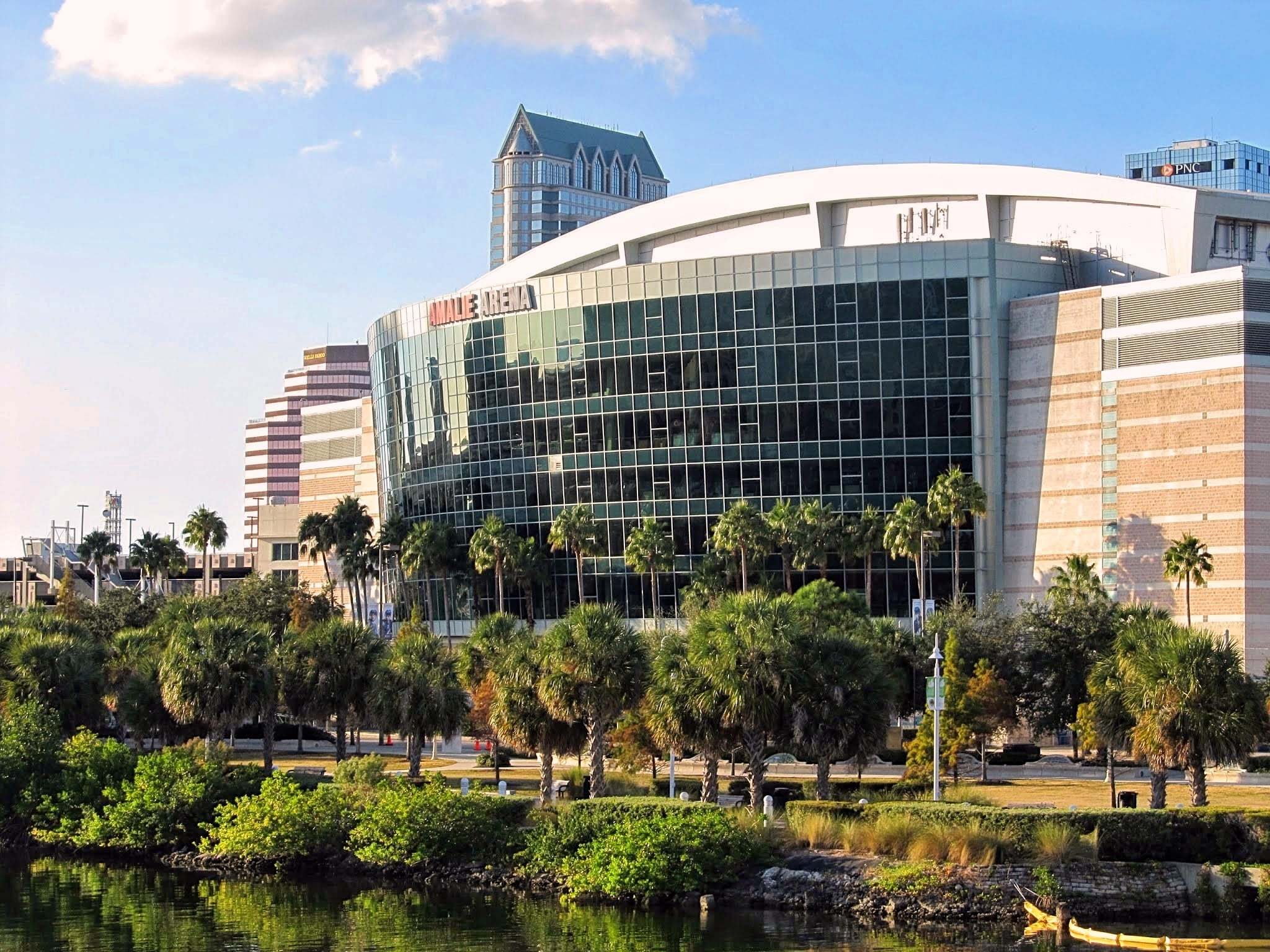 Florida is very passionate about its hockey. Not the sentence you were expecting to hear about a city in the Sunshine State, right?
Well, the Amalie Arena can get pretty wild when the Lightning are playing. Whether you're an NHL fan or not, the games or fast-paced and always entertaining. If you get the chance, try to catch one of the games.
Post-match, win or lose, you can expect downtown to become festive, with live music and chanting late into the night. If festivities are what you're after, you can't go wrong at a Lightning game.
Day Trips From Tampa
Below you can find some of our best options for day trips from Tampa that'll help you see more of the beautiful Sunshine State.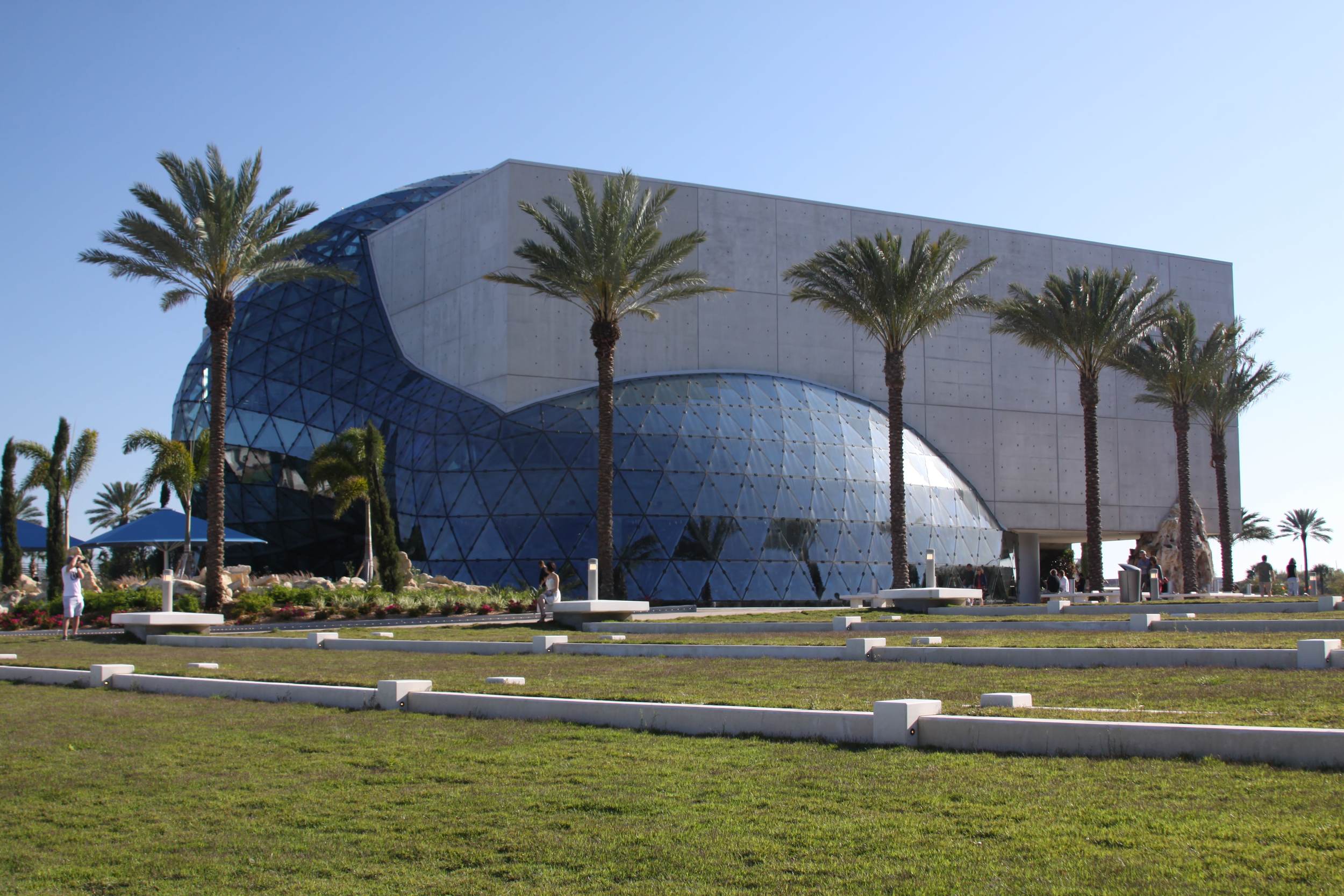 Across Old Tampa Bay, on the St. Petersburg-side of the Bay mouth, you'll find a site dedicated to the life and work of Salvador Dali.
As far as authentic surrealism goes, you can't expect any better than what the Dali Museum has achieved. The entire complex is warped and structured around the famous artist's style.
Benches, chairs, and bizarre architecture will all make you feel like you've been transported to another realm. With over 2,000 of Dali's masterworks on display, this is the second-largest collection of his work, after the museum in Spain.
As an added bonus, a trip here means you'll get to explore more of the famous Florida Coastline.
Explore the Vast Universal Studios
Universal Studios is arguably one of Florida's most well-known and popular attractions. It's also an easy day trip away from Tampa.
Due to its size, you'll find it hard to know where to begin. We suggest starting with whichever Universal movie you like the most! If Harry Potter is your thing, then go see where they brought J.K. Rowling's epic fantasy to life.
If you like the Minions or Jurrasic Park, they have entire areas for you to walk through. Universal Studios is the kind of place you want to get lost in. If you don't run out of time to see everything, then you're doing it wrong.
3 Day Itinerary in Tampa
Should you find yourself with 3 days to fill in a city stuffed with things to do, then we recommend making use of the below itinerary.
Day 1 – See the Famous Bay
Day one of your time in Tampa will be focused around exploring your surroundings and getting used to the area. The best place to hang around would be on the water, near Hillsborough Bay.
Downtown has some amazing things to do, all within close proximity to one another. Stop by the famous Florida Museum with its vast variety of aquatic creatures. The aquarium lies on the Ybor Basin and is ideal for strolling around.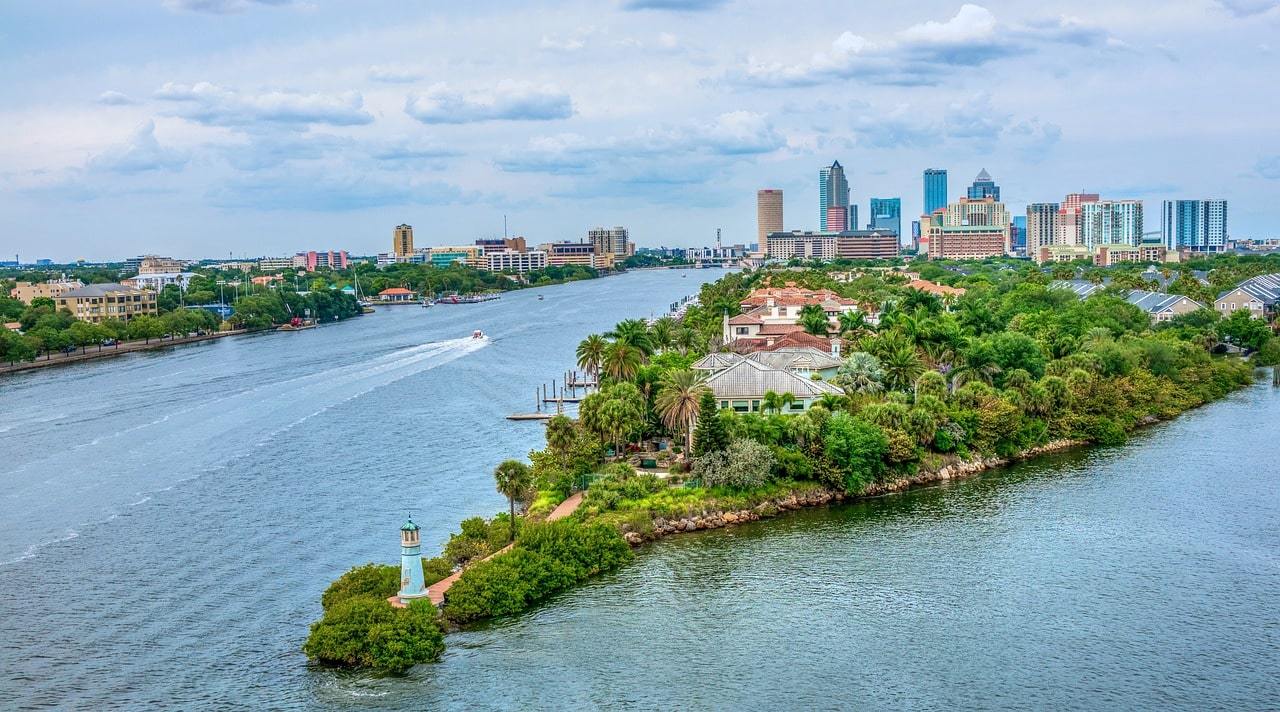 Right alongside you'll find Tampa Bay History Center. Well worth the visit if you want to understand your surroundings. Cotanchobee Fort Brooke Park makes for a great place to have a lunchtime break.
For the afternoon, we suggest making use of the nearby cruise options on the dock and book a ticket for the afternoon cruise. You'll be taken out into the Hillsborough Bay, and in part Tampa Bay, to go dolphin watching. Seeing the rays go down over the city is the perfect way to end your first day!
Day 2 – Getting to Know Tampa's Legacy
Tampa has a well-earned reputation of being theme-park-central. It shouldn't come as a surprise then, that we've given you most of the day at its famous Busch Gardens. No trip to this side of the world is complete without a visit to the enormous theme park!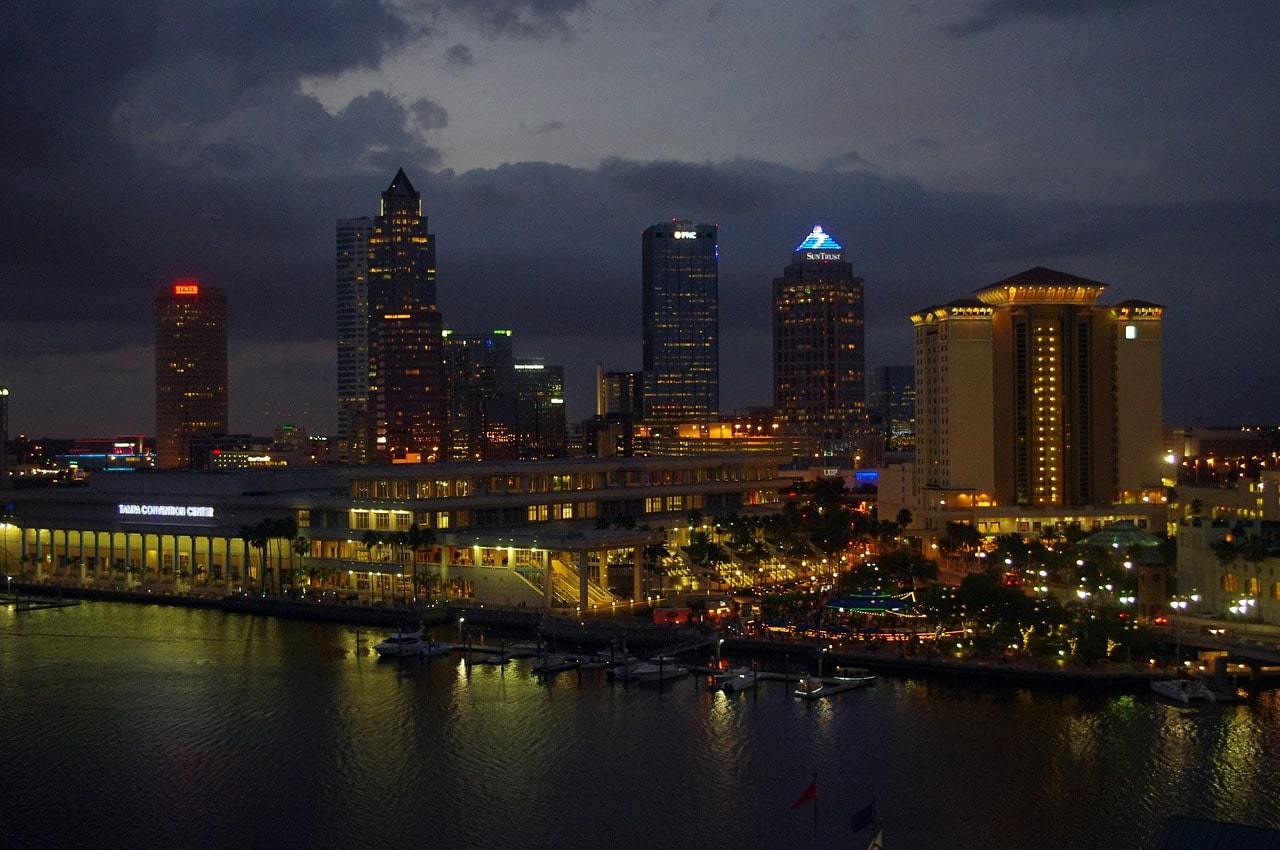 Ride the rollercoasters, see live events, and make use of either the Serengeti Railway or the cable car to get around. It's a 335-acre plot, so you're going to need some assistance if you want to cover the park from head to toe.
Then, if you feel up to it, take a walk to the nearby Ybor City for a late afternoon wind down. Where once there was a Cuban and Spanish suburb made up of cigar makers and artists is now the center of the city's nightlife. Walk the streets and take in the awesome vibe!
Day 3 – Getting Cultural with Tampa
Your final day in Tampa will see you staying close to the city's popular waterfront area, near the downtown area. We suggest, however, starting your day at the Sacred Heart Cathedral, slightly away from the waterfront.
The church is one of the oldest buildings in the city and boasts some stunning Romanesque architecture. It's a marvel to see! From there, make the short journey to the water's edge, stopping by the famous open-air Tampa Theatre.
For lunch, spend some time around Curtis Hixon Park. You'll find a lot of food opportunities in this colorful part of the city.
For the afternoon, stroll the Riverwalk, frequenting the many art galleries that hug the water. There are also 3 major museums that may take your fancy. They are the Museum of Photographic Art, the Glazer Children's Museum, and Tampa's Museum of Art.
More Great Resources
Conclusion
This city is a hotspot for theme parks and on-the-street fun. There's never a shortage of things to do in Tampa, Florida, and there's always a party going on somewhere.
Whether you're looking for the bars of Ybor, the quiet bayous of Hillsborough, or the galleries of Riverwalk, no one is left out. There's always something for someone here, and we've only just scratched the surface.
Pack your swimming gear, bring your best going out clothes, and get ready to explore a city begging to be discovered. It's exciting to not know what the next corner may bring, but you can be sure it'll be an adventure!
---
Find out how YOU can support the site.
We're a big site with a big team and this job isn't always easy. But we do it because we love it – we love providing epic and free content. We love the knowledge that our content keeps you adventuring. We don't ask for money, but if you'd like to find out how you can help the site in more organic ways, click the button below.
Thank you for your support 🙂
And for transparency's sake, please know that some of the links in our content are affiliate links. That means that if you book your accommodation, buy your gear, or sort your insurance through our link, we earn a small commission (at no extra cost to you). That said, we only link to the gear we trust and never recommend services we don't believe are up to scratch. Again, thank you!