Located between the foothills of the Ozark Mountains and the Osage Hills, the North Oklahoman city of Tulsa is a quaint, urban town known for its history of shared peace between cowboys and natives.
It's full of Southern charm, history, and a love of the arts. It's an underrated gem that's all too often overshadowed by Oklahoma City, but Tulsa boasts its own share of amazing offerings, from world-class dining, awesome nightlife, and the biggest collection of Art Deco monuments in the States!
Families will be thrilled by the many kid-friendly attractions like the Air and Space Museum, while couples looking for romantic things to do in Tulsa will no doubt enjoy a blissful sunset stroll in the Gathering Place.
If you're planning a visit to Tulsa and you're not sure what to do, then allow me to help you out. In this guide, I've listed all the best things to do in Tulsa, from top-rated attractions to hidden gems…

Unlock Our GREATEST Travel Secrets!
Sign up for our newsletter and get the best travel tips delivered right to your inbox.
The Top Things to Do in Tulsa
Backpacking the USA and don't have much time to spend? Then don't miss these five unmissable attractions in Tulsa.
Best Day Trips from Tulsa
Best Day Trips from Tulsa
Head to Wichita Falls
If you have time to spare, taking a day trip out to Wichita Falls is the perfect way to explore the scenic nature of Oklahoma. Mosey around River Bend Nature Center thanks to skip-the-line tickets.
Artsy Things to Do in Tulsa
Artsy Things to Do in Tulsa
Soak Up Creative Vibes from the Arts District
One of the most artistic places in Tulsa, the Arts District is brimming with an eclectic mix of galleries, music venues, and cafes. If you want to drop anchor at the heart of this super-cool neighborhood, this quirky Artist's Apartment for two certainly has you covered!
Unmissable Things to Do in Tulsa
Unmissable Things to Do in Tulsa
Hit Route 66 Towards Oklahoma City
Time to head for this iconic route that'll take you to Oklahoma City! Spend a day exploring Oklahoma City's many attractions and enjoy a hassle-free entrance to the National Memorial Museum.
Popular Things to Do Near Tulsa
Popular Things to Do Near Tulsa
Visit Eureka Springs
Head over to Eureka Springs and wander the downtown area. Amble around gorgeous cliffs and caves, and check out the Basin Park Spring, known for its restorative waters.
Top Things to Do in Tulsa
Top Things to Do in Tulsa
Enjoy a Stroll through Gathering Place
Leave the noise of the city behind as you enjoy a refreshing stroll through Gathering Place. Fuel up with an Al Fresco meal in the picnic area, take advantage of the hiking and biking trails, or rent a boat to go out on the water.
1. Relax in Gathering Place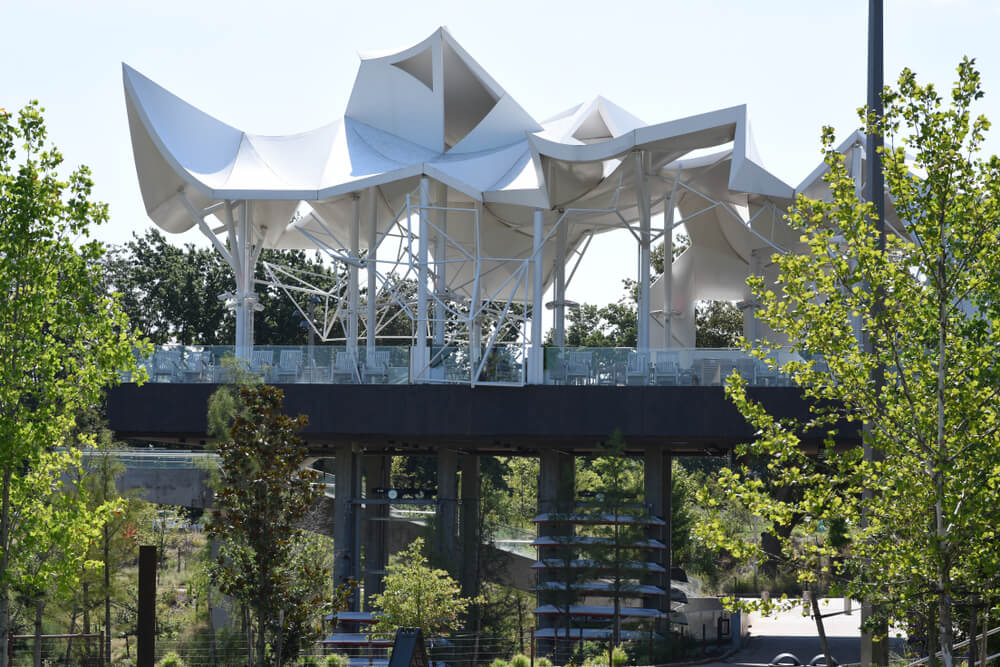 As Oklahoma's second-largest city, Tulsa certainly has more than its fair share of lively attractions. If you're looking for some respite from the noise and bustle of the city, you may wish to check out Gathering Place, located along the Arkansas River.
The park's leafy paths, water features, and gardens offer an idyllic setting to amble around and reconnect with nature. You'll also find several picnic areas- perfect for an Al Fresco lunch with friends or family!
As well as biking and hiking trails, the park also features playgrounds where the little ones can run about. And if you want to set out on the water, you can always rent a canoe, paddleboard, or kayak from the on-site boathouse.
Entrance fee: Free
Hours: 9 a.m. to 9 p.m.
Address: 2650 S John Williams Way, Tulsa, OK 74114, USA
2. Wander the Blue Dome Neighborhood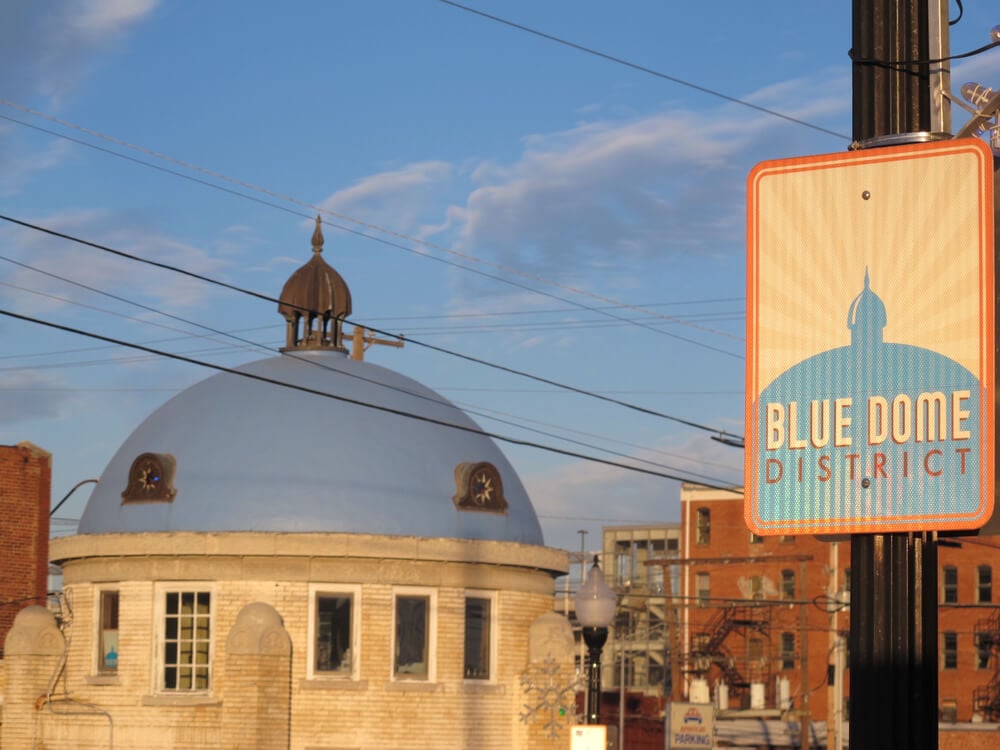 Wondering what to do in Tulsa on a lazy afternoon? How about a trip to the bustling Blue Dome District?
Not only does the Blue Dome landmark offer the ideal background for taking unique pictures, but this district has heavy music and art influences. Expect a delightful medley of bars, murals, comedy clubs, and art galleries.
Because this neighborhood features extensive dining options, it's an absolute hotspot for foodies, with food trucks, restaurants, and cafes galore.
Located along the legendary Route 66, the Blue Dome District regularly hosts festivals such as Art Festivals, St. Patrick's Day celebrations, Eat Street Food Festival, and other community events. Check the Blue Dome site before your trip for a list of upcoming events.
Entrance fee: Free
Hours: N/A
Address: Blue Dome District, Tulsa, OK, USA
3. Take the Kids to the Air and Space Museum
Here's one activity that's bound to please adults and children alike! This aviation museum is one of the city's most popular tourist draws, and it won't take you long to understand why.
Along with various exhibits dedicated to the city's aviation history, this venue even boasts interactive activities such as flight simulators.
Unlike other museums, kids are actually encouraged to touch and interact with the exhibits- so parents, rest assured that you won't need to constantly chase after the little ones for once!
There's even an immersive theater experience, as well as a state-of-the-art planetarium. Be sure to check out the Hot Air Balloon simulator that'll (virtually) take you to new heights or try out the Space Shuttle Robotic Arm.
Entrance fee: $20 (Adults 13 and up), $14 (Youth 5-12), $16 (Military and seniors), Free for kids 0-4
Hours: 10 a.m. to 4 p.m., Tuesday to Saturday
Address: 3624 N 74th E Ave, Tulsa, OK 74115, USA
Tulsa may be best known for its buildings and muted heartland vibe but let me assure you that Tulsans also know how to party!
If you're looking for things to do in Tulsa at night, you'll be glad to learn that the downtown area has a great offering of bars and clubs.
I can absolutely recommend this exciting activity that'll take you through the best bars in Tulsa in a fun and unique way.
With this scavenger hunt-inspired pub crawl, you'll also get to explore plenty of hidden gems and landmarks- the perfect activity for a night out with friends!
Entrance fee: $12.31
Hours: Various time slots available from 7 a.m. – 11.30 p.m., Monday – Sunday
Address: 131/2 E Mathew Brady St, Tulsa, OK 74103, USA
5. Head to the Center of the Universe
Ah, the destination that really put Tulsa on the map!
I'm sure you must have seen those viral Center of the Universe videos that were floating around social media a while back. Well, here's your chance to uncover this mysterious spot for yourself!
Visually speaking, there's nothing particularly interesting about a worn-looking circle on the ground. Stand inside the circle and it's a whole other story. Your own voice loudly echoes back at you from inside, but anyone standing outside the circle will only hear faint, distorted noises- even if you scream.
Now, I do have to point out that summer sees tourists flocking there to experience the anomaly for themselves so be sure to go early to avoid the crowds.
Entrance fee: Free
Hours: Open 24 hours
Address: 1 S Boston Ave, Tulsa, OK 74103, USA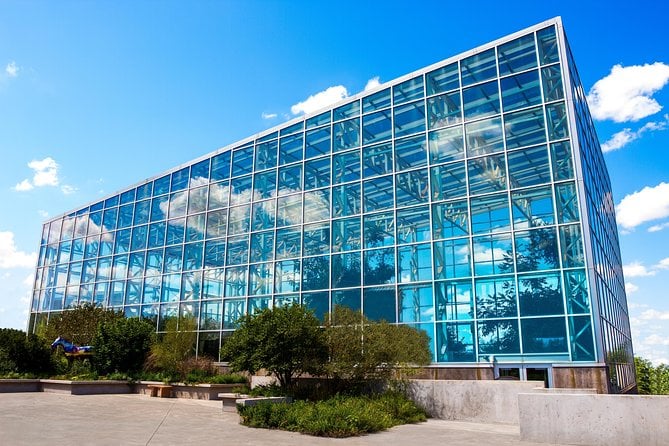 I know, I know. This quaint commune lies over three hours from the city. But hey, if you've got the time to spare, this is easily one of the best day trips from Tulsa!
One of the (many) great things about Wichita Falls is that you'll find an abundance of free or reasonably priced attractions. And if you're wondering where the city got its name, head over to the Wichita River's southern bank where you'll find a spectacular multi-tiered waterfall plunging 54 feet into the water.
While you're there, you may also wish to consider a visit to the River Bend Nature Center. Thanks to the skip-the-line ticket, you won't have to wait for ages to explore the wetlands and exhibits.
Entrance fee: $6.16
Hours: Various time slots available.
Address: 2200 3rd St, Wichita Falls, USA
Small Pack Problems? 😉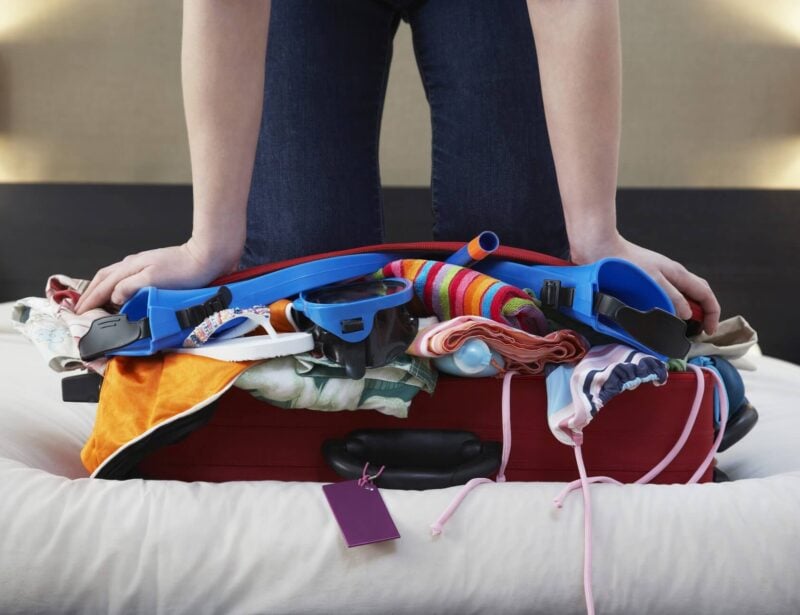 Wanna know how to pack like a pro? Well for a start you need the right gear….
These are packing cubes for the globetrotters and compression sacks for the real adventurers – these babies are a traveller's best kept secret. They organise yo' packing and minimise volume too so you can pack MORE.
Or, y'know… you can stick to just chucking it all in your backpack…
Get Yours Here
Read Our Review
7. Explore a Flintstone-Style Abode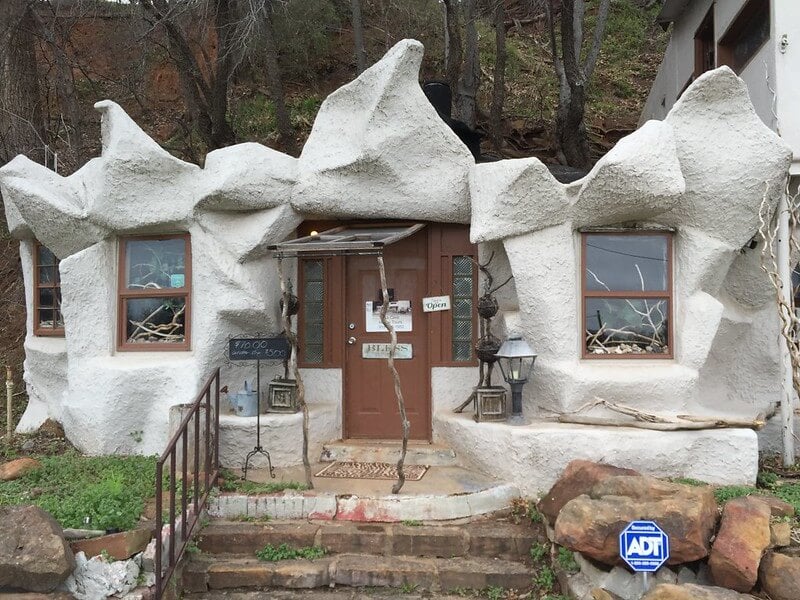 Quick heads-up before we delve into that one: It may be a tourist hotspot, but the Cave House is also a privately owned home. While the owner doesn't currently live on the premises, you can always check the Cave House website for tours.
Known for its quirky façade and bizarre- yet endearing – interior, the Cave House is one of the most photographed places in Tulsa. Rumor has it that the house was once a chicken restaurant with a secret tunnel.
The Cave House's interior perfectly complements its unusual history, with various artifacts and antique furniture, and even a stick and bone collection. Linda, the owner, will no doubt regal you with various titbits about the house's former residents.
Entrance fee: $10
Hours: On appointment
Address: 1623 Charles Page Blvd, Tulsa, OK 74127, USA
8. Drive Down Route 66
This one's among the most popular things to do in Tulsa- and for good reason! While only a smallish portion of Route 66 traverses Tulsa, you can expect to see plenty of interesting sights along the way- including plenty of vintage buildings that only serve to enhance the old-school American vibes.
Connecting Tulsa to Oklahoma City, Route 66 still has several of its original landmarks, complete with massive retro signs, old service stations, and statues. You'll also find plenty of atmospheric motels as well as Art Deco buildings such as the Warehouse Market and the Tulsa Club. Talk about a throwback to a former time, right?
When you get hungry, you can always pull over to Tally's Café, offering all-day breakfast and typical diner fare.
Entrance fee: Free
Hours: Open 24 hours
Address: N/A
9. Visit the Woody Guthrie Center
A highly influential figure in the local folk music culture, Woody Guthrie's 'This Land Is Your Land' is one of America's most patriotic songs. His repertoire of songs is especially hailed for its powerful lyrics centered around anti-fascism and American socialism.
If you want to pay homage to this Oklahoman legend and learn more about his works, don't miss a visit to the Woody Guthrie Center, located in the Arts District.
See the artist's original, handwritten lyrics, learn more about folk music, and hum along to popular songs on the listening stations. The museum also hosts rotating exhibits by various other artists throughout the year.
Additionally, the Center showcases the archives of Guthrie's fellow songwriter and social activist, Phil Ochs.
Entrance fee: $8
Hours: 10 a.m. to 6 p.m. (Wednesday to Sunday)
Address: 102 E Reconciliation Way, Tulsa, OK 74103, USA
10. Be Awed by the Philbrook Museum of Art
Get ready to be wowed by one of Tulsa's most beautiful venues! Boasting 23 acres of formal gardens and refined architecture, this museum once served as a home to a wealthy oil magnate.
Nowadays, this 71-room, three-story building houses an extensive collection of African, Native American, European, Asian, and American artwork. You'll also find exhibits showcasing unique sculptures, jewelry, antiques, and installation art.
After your visit, you can always enjoy a stroll in the gardens which feature several scenic spots where you can sit and relax while enjoying a quiet moment of respite.
The gardens were apparently modeled after Villa Lante, one of Italy's most gorgeous estates, so you'll certainly have plenty of great photo ops!
Entrance fee: $12 (adults), free for Philbrook members and youth under 17
Hours: 9 a.m. to 9 p.m. (Friday), 9 a.m. to 5 p.m. (weekend and Wednesday), 9 a.m. to 7 p.m. (Thursday)
Address: 2727 S Rockford Rd, Tulsa, OK 74114, USA
Is This the Best Daypack EVER???
Located nearly 3 hours away, Eureka Springs is another excellent destination for travelers looking for the best day trips from Tulsa- just as long as you don't mind a long, albeit picturesque drive!
Enjoy a wonderful mix of cliffs, caves, and even a stop by the Basin Park Spring, known for its restorative waters.
You'll even get to walk up to the Flatiron Building, one of Eureka Springs' most popular (not to mention photographed!) landmarks.
Be sure to wear good walking shoes since you'll cover various types of terrains, including an underground storefront.
Entrance fee: $17.50
Hours: 4 p.m. to 5.20 p.m.
Address: 4 Spring St, Eureka Springs, AR 72632, USA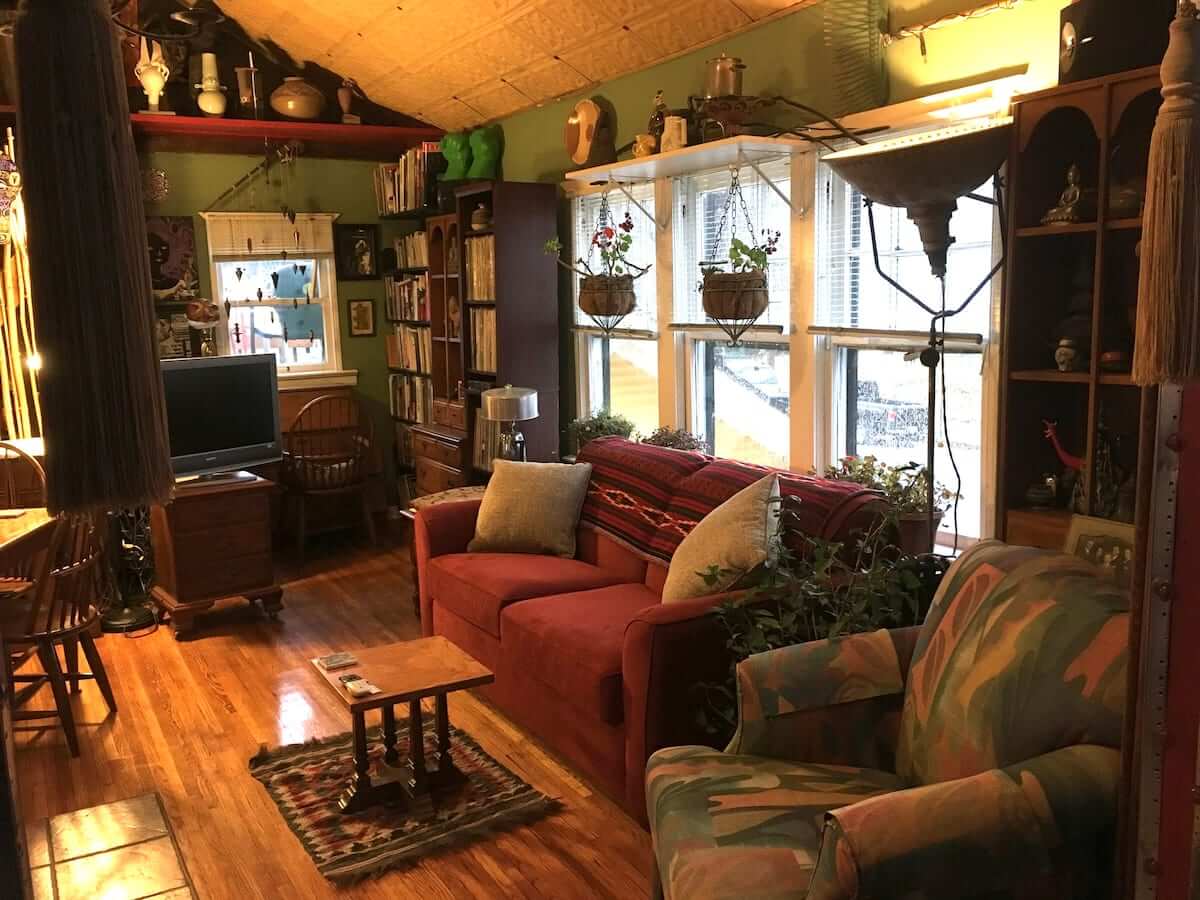 One of the best ways to experience the best of the city is to stay in an authentic home. This aptly named Artist's apartment lies just a stone's throw from Tulsa's Arts District and its many exciting attractions.
Nestled directly above Liggett Pottery Studio, this quirky Airbnb features a complete kitchen where you can whip up a quick meal. After dinner, kick back with a nightcap on the outdoor deck with picturesque downtown views. When it's time to turn in, retreat to the bedroom that comfortably sleeps two.
Because there's a bus stop just one block away, you can easily hop on a ride to explore some of the best attractions in Tulsa's vibrant Arts District. Ahha Tulsa, the Woody Guthrie Center, and the Center of the Universe all lie within a quick drive from this Airbnb in Tulsa.
Entrance fee: $81/night
Hours: Check-in after 3 p.m., Checkout at 11 a.m.
Address: 314 S Kenosha Ave, Tulsa, OK 74120, USA
13. Catch an Event at BOK Center
Are you looking for some exciting things to do in downtown Tulsa? Well, head over to the BOK Center, a sprawling venue that hosts just about everything from concerts to shows, and even sports events. In the past, it even welcomed big names like Billy Joel and Paul McCartney.
If you're into ice hockey, you'll be glad to learn that the Bok Center is home to the Tulsa Oilers.
Even if you're not attending an event, I would absolutely recommend a visit to the BOK Center which is considered something of an architectural icon in the city. Believe me when I say its glass and steel facade with Art Deco accents makes for pretty stunning pictures indeed!
Entrance fee: Dependent on show
Hours: N/A
Address: 200 S Denver Ave., Tulsa, OK 74103, USA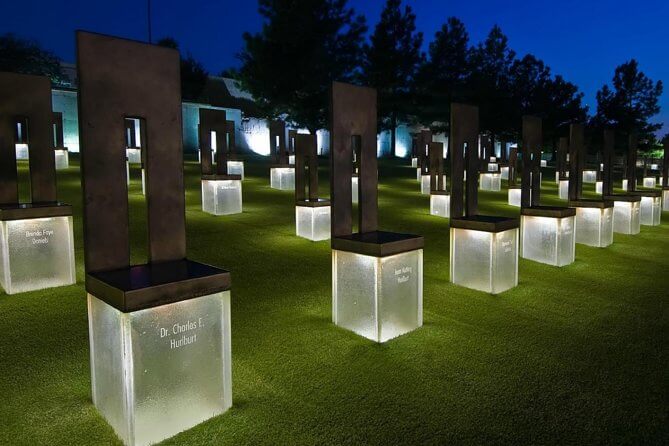 If you want to mosey around other Oklahoman communes but don't fancy spending a lot of time on the road, this may just be the ideal activity for you. After all, Oklahoma City is just over an hour from Tulsa.
Oh, and did I mention that this trip takes you down Route 66?
Travelers looking for cultural things to do near Tulsa can check out the Oklahoma City National Memorial and Museum.
Dedicated to the rescuers, survivors, and victims of the 1995 bombing, this place is absolutely ingrained in Oklahoman history. You'll be able to see various sections, each honoring an event that occurred that day.
It's pretty crowded in peak season so I would recommend that you get skip-the-line tickets if visiting then.
Entrance fee: $19.24
Hours: 12 p.m. to 6 p.m. (Sunday), 9 a.m. to 6 p.m. (Monday to Saturday)
Address: 620 N Harvey Ave, Oklahoma City, OK 73102, USA
Travel with peace of mind. Travel WITH a security belt.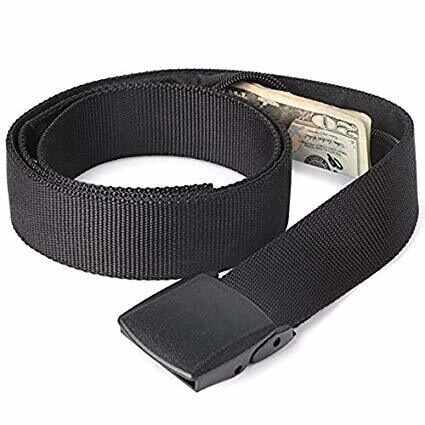 Stash your cash safely with this money belt. It will keep your valuables safely concealed, no matter where you go.
It looks exactly like a normal belt except for a SECRET interior pocket perfectly designed to hide a wad of cash, a passport photocopy or anything else you may wish to hide. Never get caught with your pants down again! (Unless you want to…)
Hide Yo' Money!
15. Visit the Golden Driller
An unusual roadside attraction in Tulsa's Expo Square, the Golden Driller is hailed as the tallest freestanding statue in America – so it's (literally) hard to miss!
Proudly wearing a 'Tulsa' belt around his waist, this 76-feet-tall statue has been a beloved landmark since the mid-60s. It was originally built to honor Tulsa's oil industry – not to mention the people behind it.
Given its massive size, it can be pretty difficult to get the whole statue in one pic unless you don't mind lying flat on your back of course! Most travelers prefer to photograph the landmark from a few blocks away to get a good angle.
Entrance fee: Free
Hours: Open 24 hours
Address: Tulsa Expo Center, 4145 E 21st St, Tulsa, OK 74114, USA
16. Check Out the Bob Dylan Center
The Bob Dylan Center may be one of the newest landmarks to the city, but it quickly soared in popularity. So, if you're looking for unmissable activities in Tulsa, this might just be it!
And no, it's not just any other stuffy old museum either: this state-of-the-art center boasts a wide array of rotating exhibits, complete with Dylan's original manuscripts, a looped video about his life, a jukebox packed with his songs, and much more.
You can enjoy the Center's immersive film experience and see an authentic recreation of the studio where Dylan used to record.
More impressively, though, the museum has plenty of never-seen-before videos and performances by the legendary singer.
Entrance fee: $12 (adults), $10 (seniors aged 55+)
Hours: 10 a.m. to 6 p.m., Wednesday to Sunday
Address: Blue Dome District, Tulsa, OK, USA
17. Have a Meal at the Farmbar
Anyone who's ever been to Tulsa can attest to the fact that the city has one heck of a food scene!
Best of all, Tulsa is all about farm-to-table meals so there is plenty of scrumptious, unprocessed meals around.
A firm favorite in the city is Farmbar and as its name suggests, this restaurant sources its ingredients from local farms.
Expect an absolute culinary experience fueled by exquisitely fresh fare. Its 10-course tasting menu changes every two to three weeks, so there's always going to be something new to tantalize your tastebuds.
Since it's a fine-dining restaurant, this place is undoubtedly on the more expensive side, but if you can afford to splurge just this once, I think it's entirely worth it!
Entrance fee: $130/person for a 10-course menu
Hours: 5 p.m. to 11 p.m., Wednesday to Saturday
Address: 1740 S Boston Ave, Tulsa, OK 74119, USA
Where to Stay in Tulsa
Worried about not finding a nice place to stay when in Tulsa? The good news is that the city offers lots of excellent options in terms of accommodation and yes, that includes budget-friendly places!
While there aren't any hostels in Tulsa, you'll certainly find plenty of cool Airbnbs and affordable motels. If you're not watching your budget, you can even opt for a more luxurious hotel room, or even an Oklahoman cabin on the outskirts.
Here are my recommendations for where to stay.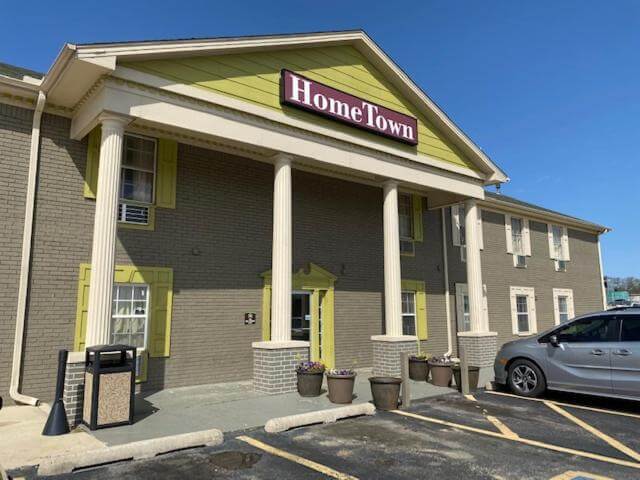 Okay, this motel may be reasonably priced, but rest assured that you won't need to sacrifice your comfort either! Quite on the contrary, Hometown Inn & Suites offers cozy Standard King and Double Queen rooms that can accommodate two to four guests. It also offers a Grab-and-Go fruit and coffee service each morning. All units feature microwaves and fridges – perfect for those late-night snacks!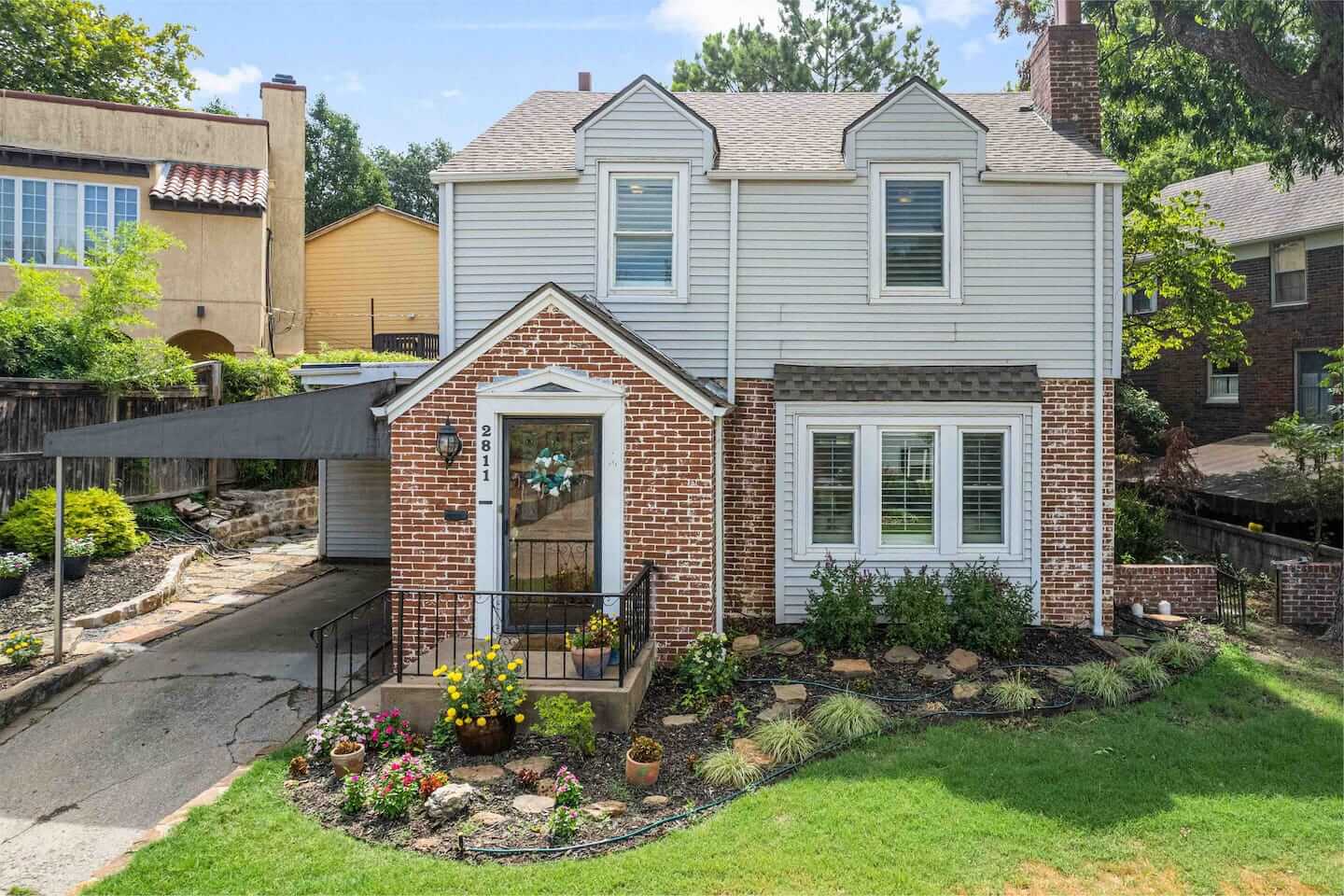 If bright, airy spaces and a refined layout are what you're after, then this one's for you! Crestfield Manor commands a wonderful location near some of the most notable attractions in Tulsa, like the Gathering Place and the Philbrook Museum of Art. With 3 bedrooms for 6 guests, this Airbnb is ideal for families or small groups of friends.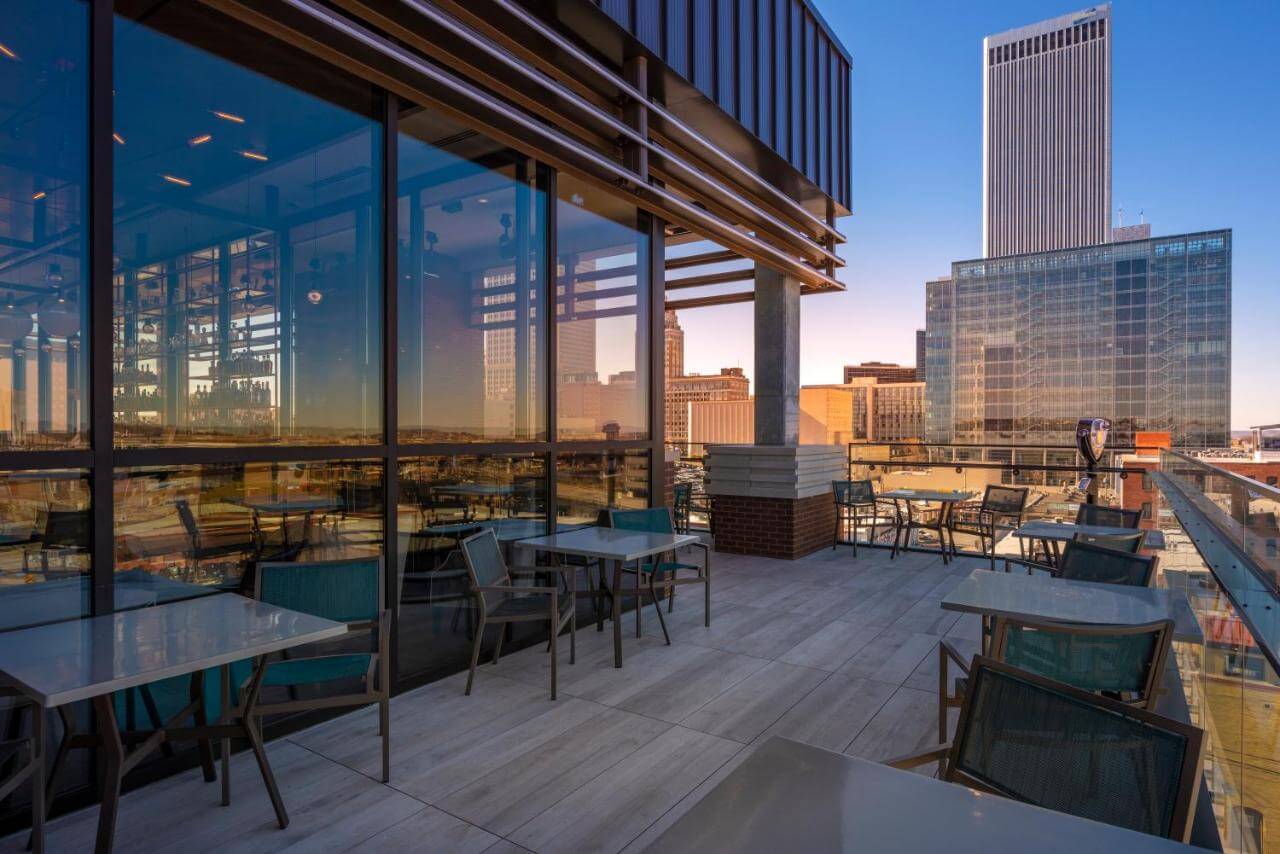 A lavish property nestled at the very heart of the Blue Dome District, Hotel Indigo Tulsa offers various units to comfortably accommodate one to four guests. The hotel's air-conditioned rooms are all fitted with desks, mini-fridges, a safety deposit box, and even a coffee machine so you can wake up to a hot brew every day! With an on-site restaurant and snack bar, Hotel Indigo Tulsa also boasts a free airport shuttle service.
Some Additional Tips for Visiting Tulsa
With so many cool things on offer, I'm sure you must be impatient to get out there and start exploring. But before you do, take a moment to check out a few handy tips that'll enhance your vacation in Tulsa!
Catch a few events. This is a super happening city, y'all! There are tons of events throughout the year, such as Tulsa Oktoberfest in October and the kids-friendly Tulsa International Mayfest in May. You'll also find more unique events like Tokyo in Tulsa which usually takes place in July.
Take advantage of the outdoors areas. Despite its big-city vibes, Tulsa is blessed with idyllic natural areas, so you get to enjoy the best of both worlds. If visiting in spring or summer, I would totally recommend that you check out the city's parks, gardens, and hiking spots.
Spend friday Night in the Blue Dome District. Families, eager gaggles of tourists, locals, backpackers, solo travelers… the Blue Dome District draws just about everyone on Friday nights! Not only is it Happy Hour galore but you'll also get to connect with locals as well as travelers from all over.
Bring your walking shoes. Tulsa is a highly walkable city and, in my opinion, there's no better way to properly soak up its magnificent Art Deco buildings than to just stroll around.
Catch a free ride on the trolley. On Friday and Saturday evenings, you can also catch a free ride on the Tulsa Downtown Trolley.
Don't forget your travel insurance for Tulsa
ALWAYS sort out your backpacker insurance before your trip. There's plenty to choose from in that department, but a good place to start is Safety Wing.
They offer month-to-month payments, no lock-in contracts, and require absolutely no itineraries: that's the exact kind of insurance long-term travellers and digital nomads need.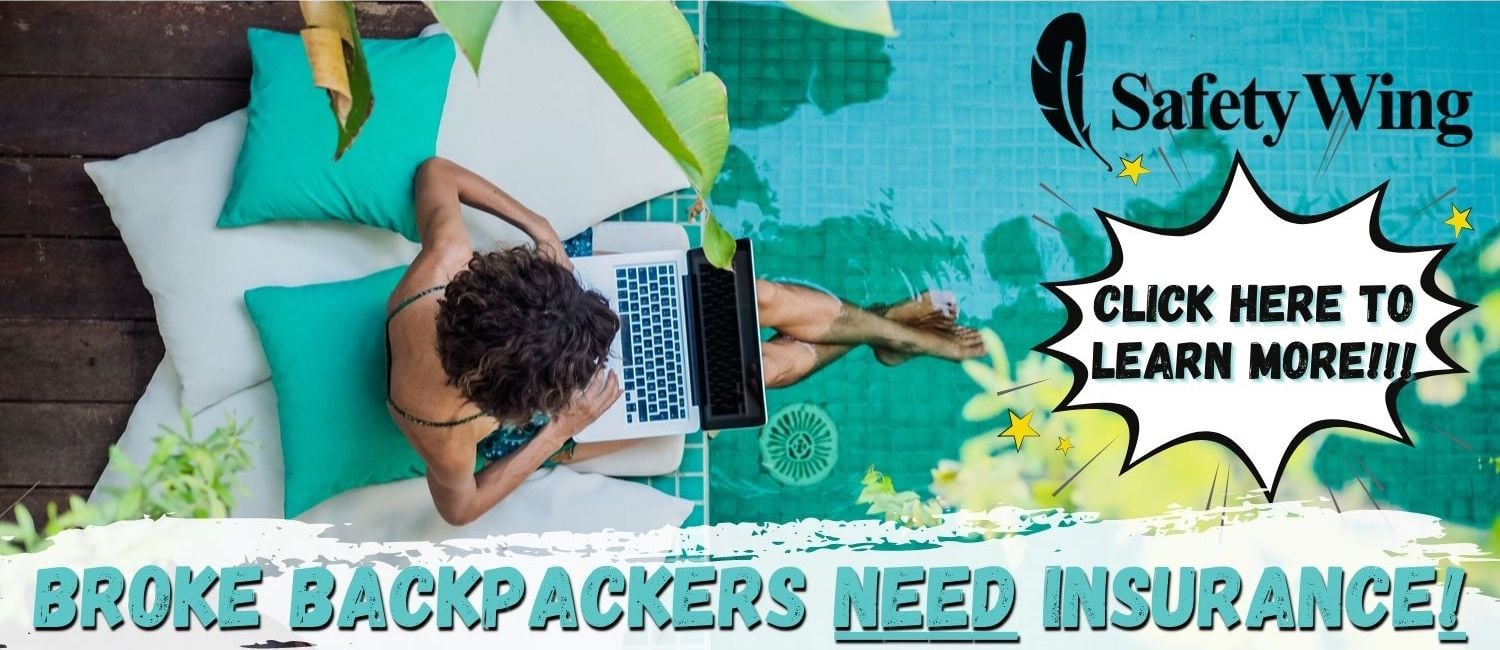 SafetyWing is cheap, easy, and admin-free: just sign up lickety-split so you can get back to it!
Click the button below to learn more about SafetyWing's setup or read our insider review for the full tasty scoop.
Final Thoughts on Things to Do in Tulsa
From spectacular buildings to cultural sites, sprawling parks, monuments, and more, Tulsa is one of those underrated places that pack a cleverly concealed punch!
With a rapidly growing art and entertainment scene, this quirky city also happens to be an absolute haven for foodies. And of course, it goes without saying that parents will find oodles of fun things to do with their kids as well.
Owing to the extensive range of attractions in Tulsa, I would say it's absolutely worth planning an urban getaway to soak up those exciting vibes for yourself!
---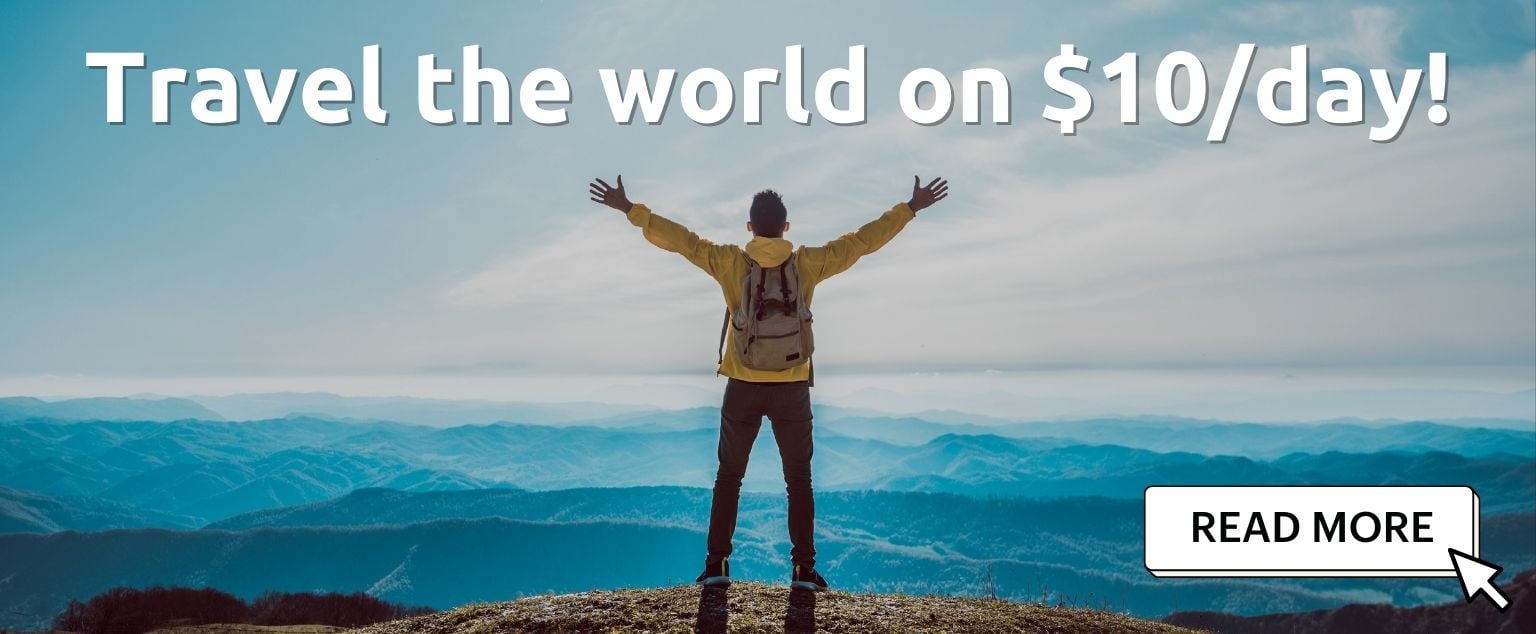 And for transparency's sake, please know that some of the links in our content are affiliate links. That means that if you book your accommodation, buy your gear, or sort your insurance through our link, we earn a small commission (at no extra cost to you). That said, we only link to the gear we trust and never recommend services we don't believe are up to scratch. Again, thank you!