The city of Tulsa, Oklahoma is a dynamic city with diverse and bustling urban districts, an impressive collection of art deco architecture and famous southern hospitality.
It originally derived its wealth and notoriety from the oil industry, although these days it's making its mark for its growing arts and entertainment scene. Foodies will be impressed with the locally-owned restaurants, cool bars and notoriously good craft beers.
A trip to Tulsa won't disappoint, it's well worth planning an urban getaway to see what the city is about.
Obviously, you're gonna need a place to crash. Choosing where you want to stay on a trip can be tricky. You've got to consider budget, location and all the things between. Platforms like Airbnb make it easy for us to filter what we want, but even then, the choice can be overwhelming.
There are many awesome Tulsa Airbnbs, and we've made it easy for you by shortlisting these 15 taking different budgets and travel styles into account.
Quick Answer: These are the Top 3 Airbnbs in Tulsa
Overall Best Value Airbnb in Tulsa
Overall Best Value Airbnb in Tulsa
Route 66 & TU Area – Comfy Beds, Fun Themes & Clean
> $
> 6 Guests
> Free Parking and Backyard
> Themed rooms
Best Budget Airbnb in Tulsa
Best Budget Airbnb in Tulsa
BOHO Studio East Village Close to Breweries and DT
> $
> 2 Guests
> Independent Studio
> Budget-Friendly
Best Airbnb for Couples in Tulsa
Best Airbnb for Couples in Tulsa
Downtown Loft with Floor-to-Ceiling Windows
> $$$
> 2 Guests
> Floor-to-ceiling windows
> Located in the heart of downtown

Unlock Our GREATEST Travel Secrets!
Sign up for our newsletter and get the best travel tips delivered right to your inbox.
What to Expect from Airbnbs in Tulsa
The majority of Airbnbs in Tulsa are residential studios, apartments and houses. There are a lot of Tulsa Airbnbs which are managed professionally by agencies, although there are also many locals who welcome guests into their own homes.
You can expect to enjoy the comforts of quick Wi-Fi, heating, cooling and well-equipped kitchens in many of the Tulsa homes. It's also pretty common that Airbnbs will have a desk or office area if you're someone who works while on the road.
While the city is easily accessible by walking, biking or public transport, it's best accessed if you have a car, as many of the best things to do are across different areas of the city. A lot of properties have free on-site parking, and the properties in the downtown area have private paid parking close by.
If there's anything in particular you are looking for in a property, you can use the Airbnb filters section. We have also shortlisted the best Airbnbs in Tulsa into categories!
Types of Airbnbs in Tulsa
There's an abundance of choices for Tulsa Airbnbs. Most properties in the city fall into 3 categories – entire homes, studios or lofts, and private rooms. They suit all different types of travellers, it just depends on how you like to travel and what you plan to do in Tulsa!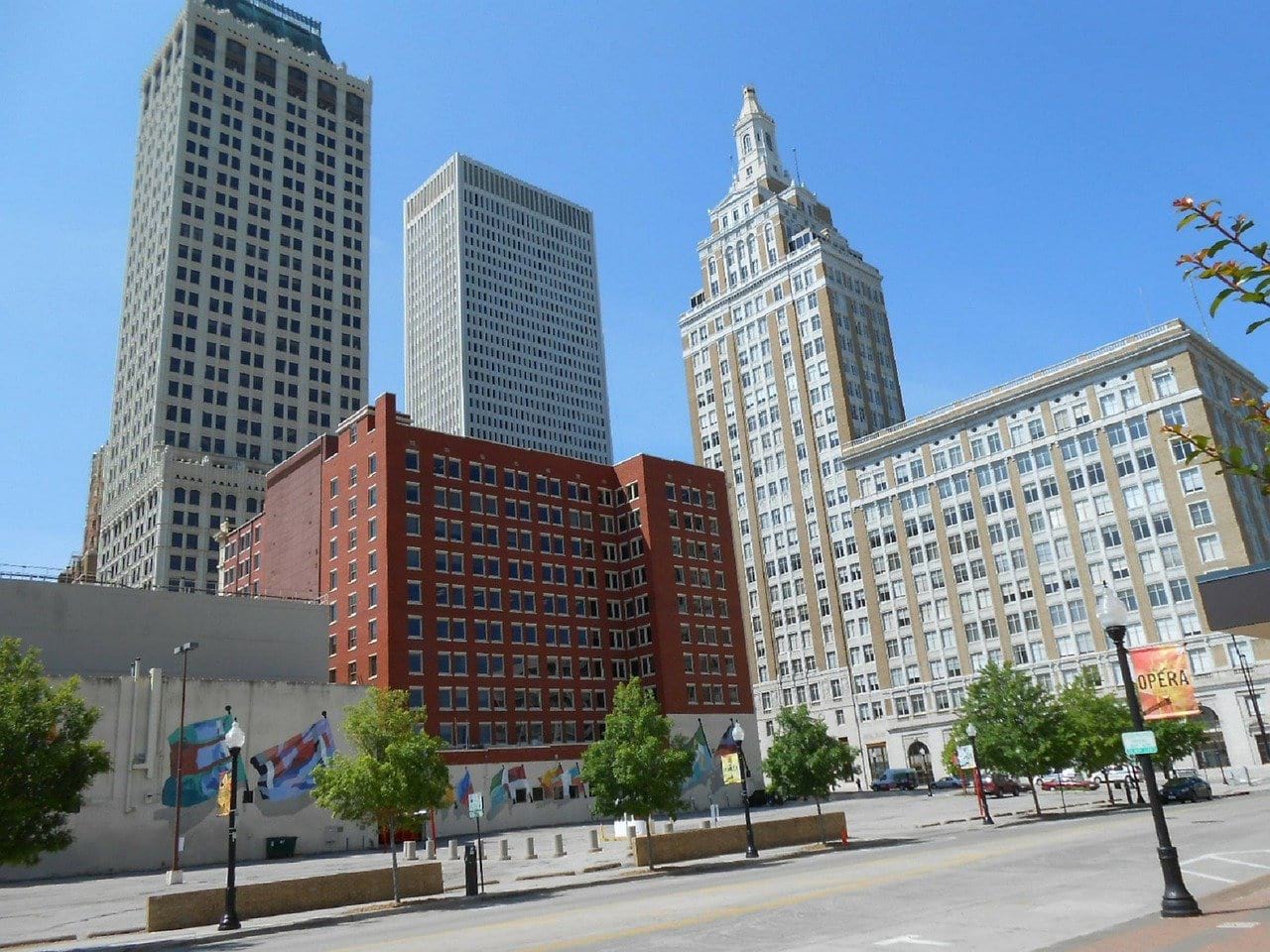 Entire Homes
Renting an entire home is the best choice of accommodation for families, groups and travellers who want to have a whole place to themselves. You'll have privacy plus the functionality of a house or apartment, too.
Renting a whole space can be more expensive, but the price per person per night is often less than you would pay for cheaper options once you've split the cost. This is something to keep in mind if you're travelling in a group or with your family.
Many Airbnb's in Tulsa are available for long term rental which often come with a generous discount. Digital nomads and slow travel enthusiasts, you can snap yourself a great deal on an entire place this way!
Studios/Lofts
A studio or loft is a self-contained home in a shared building. It's usually a compact but functional place that has a bed in the open living space.
This kind of accommodation is modern, trendy and sleek, although there are a number of more humble and very reasonably priced studios and lofts in, and close by, to Tulsa downtown.
They are mostly one-bedroom with all the basic amenities you need for a comfortable stay. Studios and lofts are best suited to a solo traveler or a couple. If you're traveling with friends, and don't mind the close quarters, there is often a spare sofa bed or mattress available upon request.
Private Rooms
A private room in a shared home is a solid choice for those who want to have a space of their own without renting an entire place. These kinds of rooms are popular choices for solo travellers and couples, especially those on a budget. They are often the most affordable options on Airbnb, making it the ideal choice if you prefer to save your cash for other things.
The kitchens and bathrooms of these properties are usually shared with other members or guests of the house.
A big perk of staying in a private room in a local home is you'll have a host to give tips and tricks to discover the best of area. You can explore the town with an insider perspective.
Why Stay in an Airbnb?
When you choose to stay in an Airbnb, you get a whole lotta benefits. If you ask us, it's a no brainer, but here's some convincing reasons anyhow..
Affordability: Staying in an Airbnb works out a lot cheaper than a hotel room. You pay for your place per night rather than per person, so it can be cheaper than a hostel once you've divided the cost between your mates. Airbnbs have their own homely features like kitchens, so you'll have the option to save cash on eating out. There are many ways staying in an Airbnb can save you money, and choices like this make a big difference when you're travelling.
Local Experience: Tips from your host can be the difference between visiting a place and really experiencing it. Look out for Airbnb properties with a Superhost rating. These are the ones who have been proven to go out of their way to make sure their guests have the best stay possible.
Unique Properties: You're not limited to a 'conventional' kind of home away from home. You can filter for unique properties like treehouses, tiny houses, boats, campervans and more.
Safety: Airbnb carefully checks every host that signs up to their platform. Their customer service available 24/7, so if any issues arise, they've got you covered.
Privacy: Whether you want the privacy of your own room, an entire home or a secluded cabin in the middle of nowhere, you can find your own space on Airbnb. Some even have self-check-in to keep interactions at a minimum.
Staying Long-Term: Long term stays on Airbnb are rewarded by hosts setting up discounts. This is a great extra for slow travel enthusiasts and digital nomads who stay for longer in each place and/or work online.
Last-Minute Booking: Taking a spontaneous trip or just realised last minute that you forgot to book a place to stay? Stress less, on Airbnb you can filter properties to show who is still accepting guests at late notice. Problem solved.
Airbnb Experiences: Airbnb is not just a place to find accommodation. They also offer experiences such as activities with a local touch. Keep reading, we'll share our favorite Airbnb Experiences on offer in and around Tulsa.
The 15 Best Airbnbs in Tulsa
Now you know what kind of rentals you can expect, lets dive into the top 15 Airbnbs in Tulsa!
$
Free Parking and backyard
Located just off the famous Route 66, this two-bedroom home has comfy king-sized beds and themed rooms. The decor is pretty eclectic with an ET/space theme in one room, an ocean theme in the other and a vintage bike mounted in the living room.
It's located in a popular neighbourhood on Route 66, and is easy to get around to see other things around Tulsa, whether by public transport or car. In just a few minutes walk you can be at Mother Road Market with skyline views of the city and plenty of food options. 918 Coffee, a local cafe with a cult following, is also just around the corner.
This is a good budget choice for groups or families. There's a sofa bed in the living room if you want to invite more friends, too!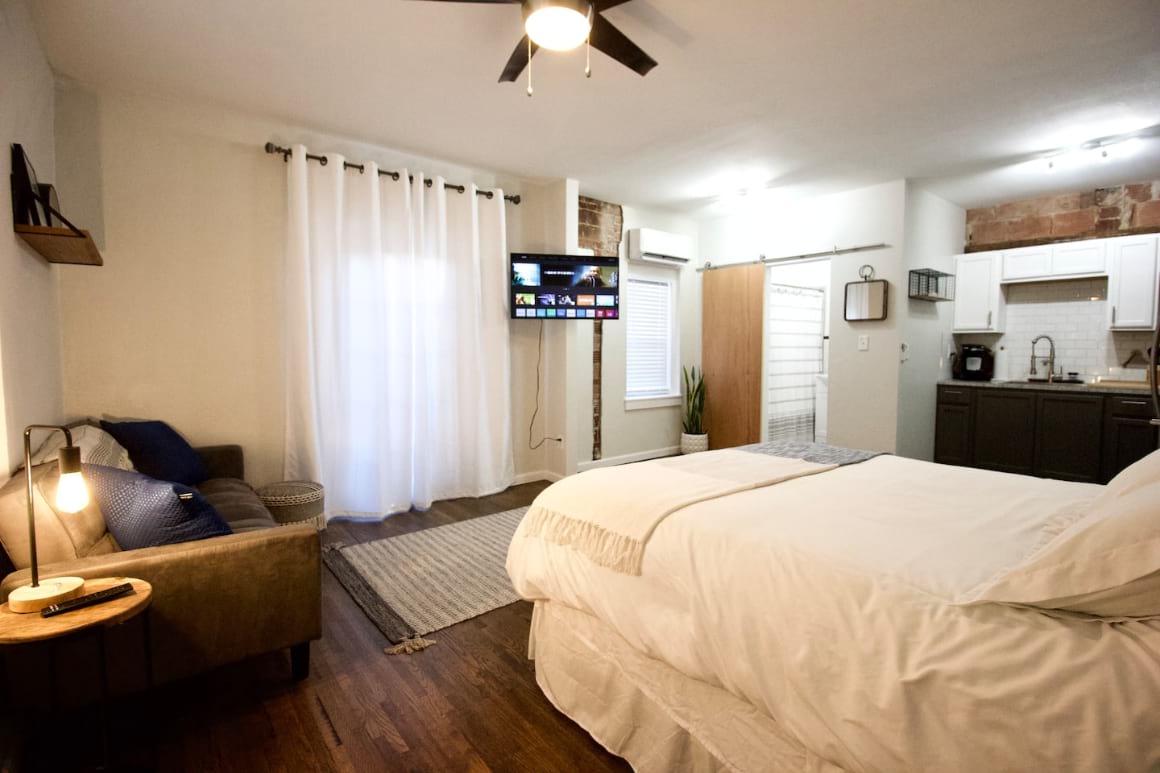 This budget studio is centrally located – just outside of Downtown East Village
Location is the biggest win for this Tulsa Airbnb. Brewery lovers will be impressed with this property's proximity to the best breweries in Tulsa, with six of them within a miles radius of your front door. It's located just off a trail for walking and running, and has many great cafes and restaurants close by. As well as being a quick ride from the Blue Dome District!
The studio has a comfy bed, full kitchen and private bathroom, plus a central location for checking out the best things to do in Tulsa. What more could you want from a budget accommodation?
This is a great choice for a short, solo getaway.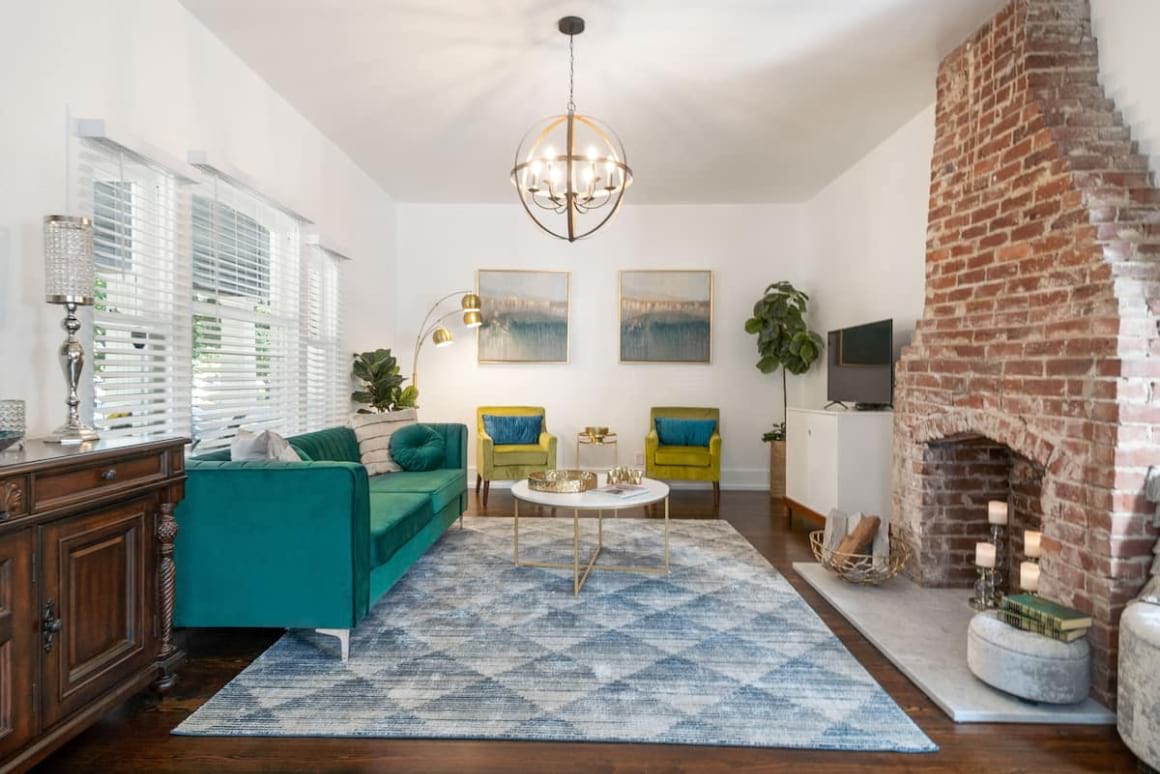 6 Guests
Big spacious home in historic neighbourhood
This 1920s house gives you a home away from home vibe in the historic neighbourhood of Riverviews. With original high ceilings it has retained its older charm, but with modern, luxurious touches to make your stay extra comfy.
The living spaces are open and spacious – ideal for hanging out and dining together. It's a great Tulsa Airbnb for groups or families.
Close by there are riverside walking and biking trails, and the neighbourhood is well connected to the Tulsa Arts District, and The Gathering Place.
Is This the Best Backpack EVER???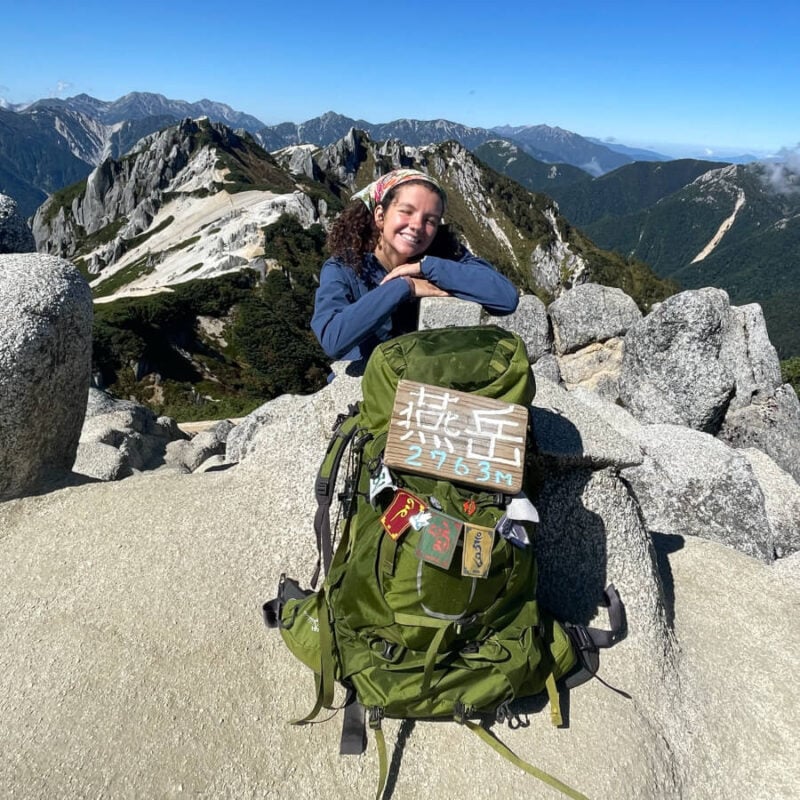 2 Guests
Great location close to Downtown
This beautiful apartment is just a short 10-minute walk or Uber away from all the action of downtown Tulsa. The apartment is in an old building from the 1930s, although the interior is modern, and pretty damn nice.
There's a big, queen-sized bed, fully equipped kitchen and oversized couch to relax or sleep on, as it doubles as a sofa bed. Located in Riverview neighbourhood, it is just a three-minute drive to Tulsa's famous urban park The Gathering Place. This Tulsa Airbnb is best suited to a couple for a weekend escape, or a group of friends.
Best Airbnb in Tulsa Near Nightlife | Jacobs Lofts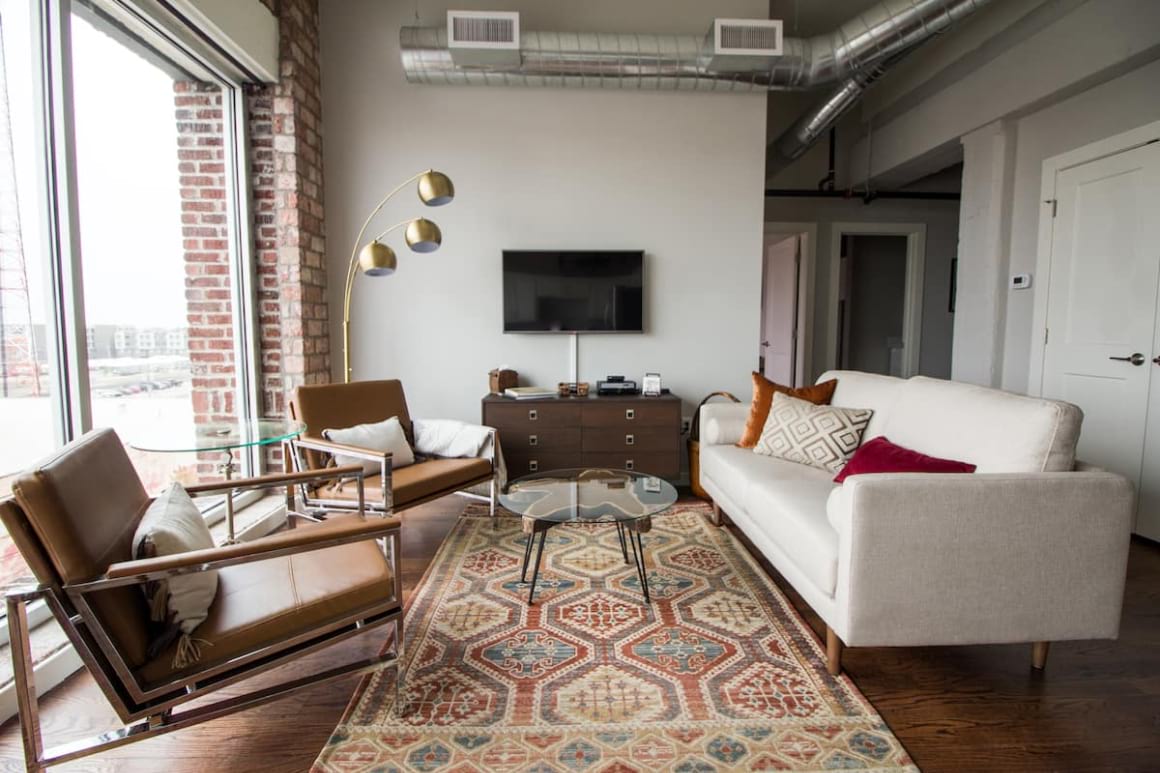 $$$
Big windows with views over the Tulsa skyline
4 Guests
Close to Blue Dome District nightlife
The Blue Dome District is a popular nightlife district in downtown Tulsa. You'll find an abundance of craft breweries, restaurants, cocktail bars, galleries and comedy clubs. A stay at this loft apartment, keeps you close to the best nightlife in Tulsay.
There's a big couch in the living room with views out over Tulsa, perfect for a lazy morning recovering from the night before. The kitchen is fully equipped and has a coffee machine. There are two huge bedrooms, each with their own bathroom, and space for more friends if needed!
Throughout the year, the Blue Dome district hosts a number of festivals, including the Blue Dome Arts Festival, Eat Street Tulsa food truck festival, Mardi Gras and an off-the-hook St Patrick's Day celebration. Check out the dates for these events when you're planning your trip!
$
Dedicated workspace and fast Wi-Fi
2 Guest
Central location to explore Tulsa
With quick Wi-Fi, a work desk and a fully equipped kitchen, this is a great and affordable option for a digital nomad staying a stint in Tulsa. It's in a central location in the First Orchard neighbourhood, close to Route 66 and the trendy Cherry Street area.
You'll have the privacy of your own space to work, whilst being close to the action. The host has put together a big binder with a calendar of Tulsa's best events and sights to see.
$$
Gated yard and outdoor space
3 Guests
Views over the river
This quaint vintage cottage is located right on the river bend, with views out over the Arkansas River from the front yard. The neighbourhood is just one mile from downtown, but the river view location gives the space an air of calm. You will feel like you've escaped the city. The riverfront walking and bike paths are literally on your doorstep, which you can follow to The Gathering Place and other public parks.
This home is best suited to a couple or a few friends with it's one bedroom and a sofa bed in the living space.
Get this – the cottage is pet friendly! And has a huge gated yard, including a deck out the back. There's even a separate office space which doubles as a second bedroom for those who want to get work done, or have extra guests.
4 Guests
Close to downtown
Not many people would expect a pool with a Tulsa Airbnb. Well, this place not only has a pool but there's also a Jacuzzi!
This folk Victorian Airbnb is the independent top floor of a shared house, with its own separate entrance. During the warmer months, can enjoy access to the pool and Jacuzzi which are shared with the hosts.
The home is located right on the edge of downtown. Within a quick five-minute walk you can be right in the centre surrounded by the best of the city's restaurants and bars. The space has a fully equipped kitchen and sleeps four! For an Airbnb in Tulsa that combines comfort, convenience and value, look no further.
$$$
Floor-to-ceiling windows
2 Guests
Located in the heart of downtown
This is a great spot for a couple who wants to stay in the centre of town.
It has a modern industrial feel with exposed brick walls and floor-to-ceiling windows looking out over the city. The furniture is modern and classy, and there's a huge king-sized bed upstairs.
You'll be in the centre of downtown Tulsa. Within seconds of stepping out the door, you can be wining and dining with your significant other.
This is a one-bedroom place, and is well suited to a romantic getaway. But, there is an air mattress available for any party crashers.
This downtown loft is located right in the Blue Dome District of Tulsa city centre. You'll be able to walk wherever you need to go in Downtown Tulsa – Epic restaurants, breweries and bars are literally on your doorstep. It's only four blocks from the BOK Center, the Cox Business Center and Drillers Stadium.
This home doesn't just get our pick for the location though – it's seriously beautiful. There are tall ceilings, polished granite floors, modern furniture, and a new kitchen and bathroom. You will have access to the shared gym for keeping on top of your fitness during your stay.
$$
Beautiful kitchen and living spaces
4 Guests
Artistically curated home
Airbnb Plus properties are places that have been personally inspected and selected by Airbnb for their design and layout. This Tulsa Airbnb Plus ticks all the boxes for somewhere beautifully designed and well located.
The space has been curated by an artist and has an eclectic mix of furniture with a luxurious but rustic feel.
Located in the East Village District, you can easily walk, ride or grab a rideshare downtown. The space is cosy and fun and is an awesome Airbnb in Tulsa for a family or group of four. Feel free to bring your furry friends, pets are welcome.
2 Guests
City skyline views
We wouldn't recommend any boring old hotel room, it would defeat the whole purpose of this post. However, there are a bunch of lovely boutique hotels on Airbnb that break the mould of a traditional hotel stay, and this one captured our attention.
This beautiful bright space has large open windows that look out over the Tulsa skyline. It is a completely self-contained home, with a fully equipped modern kitchen, workstation, comfy couch and an even comfier bed.
All the best parts of downtown Tulsa are on your doorstep, though with Netflix and a smart TV we won't blame you if you don't want to leave. You'll be comfortable here whether it's for a long or short stay.
$
Private room in a shared family home
2 Guests
Comfortable and homey room with cosy amenities
This cosy private room in a family home is the perfect base for those wanting to explore Tulsa and have a local, homely experience. Inside the room, you'll have your own TV, coffee maker, mini-fridge and even some snacks provided by your hosts – YUM.
You will have full access to the shared kitchen, living room and outdoor decking. The backyard is completely fenced, and pet friendly!
The house is only a few blocks away from Route 66, and you can be downtown in an eight-minute uber or an easy bus ride.
Great Private Room for Digital Nomads in Tulsa | Vibrant Boho Room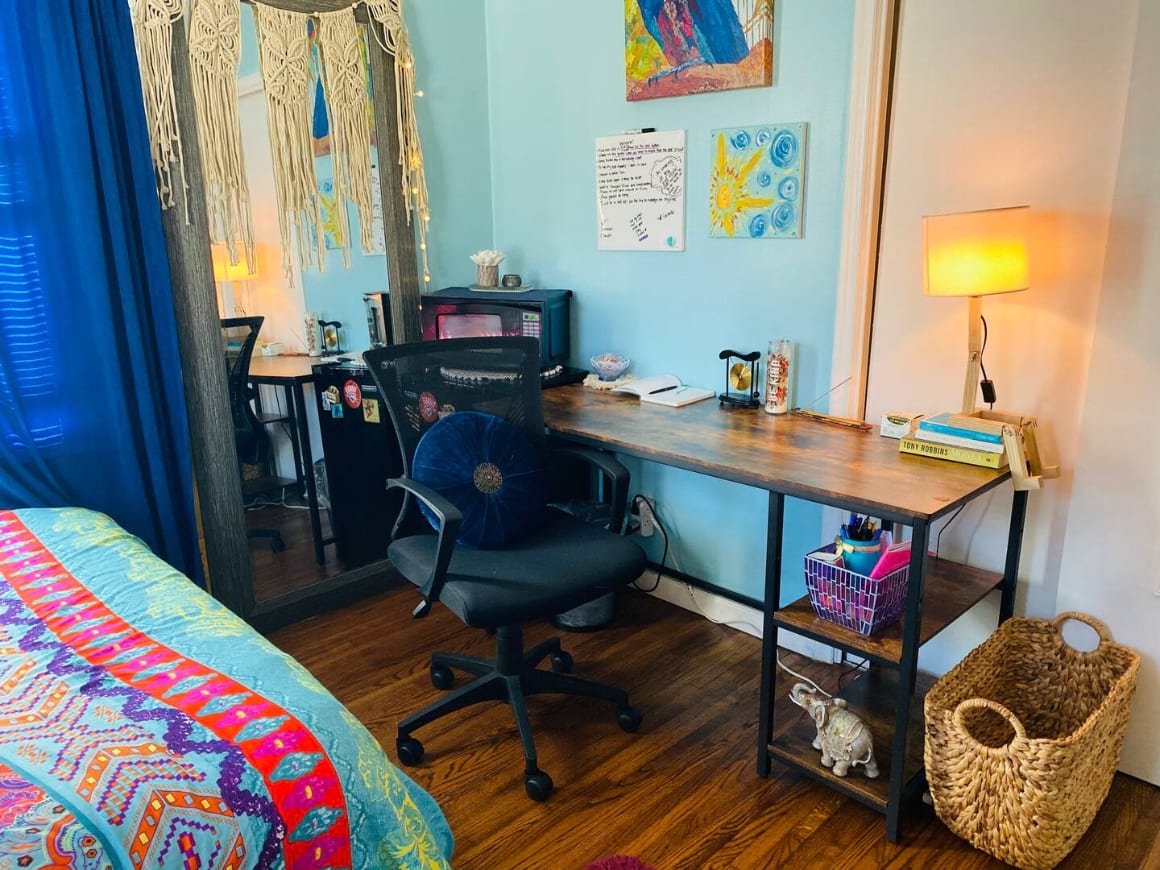 2 Guests
TV with streaming services in room
This colourful private room is ideal for digital nomads looking to stay in Tulsa. It has its own private bathroom and an electronic lock on the door for when you're not at home.
Inside the room, you'll have your own coffee and tea maker, a microwave and an air purifier. When you're not working and wanting some downtime, there's a TV with access to Netflix, HBO Max, Amazon Prime Movies and Pandora.
It's a great set-up to both work and chill. Guests have access to the rest of the house, too.
Located six minutes away from downtown, Pearl District, Motheroad Market, Route 66 and Cherry Street areas, you're not far from the best things to do in Tulsa.
2 Guests
Cute gingerbread aesthetic
Have you ever wanted to live in a gingerbread house? This one-bedroom Tulsa Airbnb is seriously cute and looks just like one. The house has all the comforts you could need for a long term stay and is super popular for that very reason.
It's a charming home with a lot of thoughtful design details including original hardwood floors, a decorative fireplace and tall vaulted ceilings.
There's a big office area for those working from home plus a fully equipped, recently renovated kitchen. This home is well suited to a couple, or family with small child.
Located in the Reservoir Hill neighbourhood, which is a unique and artsy community, in just a few minutes drive you can be at the best attractions around town.
Airbnb Experiences
When you choose to stay in an Airbnb, you're opting for a more personal experience than you would have if you stayed in a typical hotel. If travelling authentically is your vibe, let us introduce you to Airbnb Experiences.
Airbnb Experiences are trips organised by locals. They can be anything from sightseeing to food tasting to multi-day treks. Whatever you choose, you get an intimate insight into what makes the area special and the chance to explore with someone who knows their home by heart. These experiences are usually a lot more intimate and often cheaper than a commercially organised tour.
Here is our favourite Airbnb Experience you can have in Tulsa to better know the city and the people who call it home.
$30/person
Up to 8 people
90 minutes
This tour will take you on a stroll through Tulsa's downtown and give you insight into different architectural styles along the way. Tulsa is an impressive example of Art Deco architecture and this tour will show you why the 'Terracotta City' has more than its fair share of it.
You'll dive deep into architectural history, learning the meaning behind common types of ornamentation motifs, and building designs. It's an impressive and different lens to see the city through, and your guide has years of experience showing this perspective of the city to visitors.
Don't Forget Your Tulsa Travel Insurance
ALWAYS sort out your backpacker insurance before your trip. There's plenty to choose from in that department, but a good place to start is Safety Wing.
They offer month-to-month payments, no lock-in contracts, and require absolutely no itineraries: that's the exact kind of insurance long-term travellers and digital nomads need.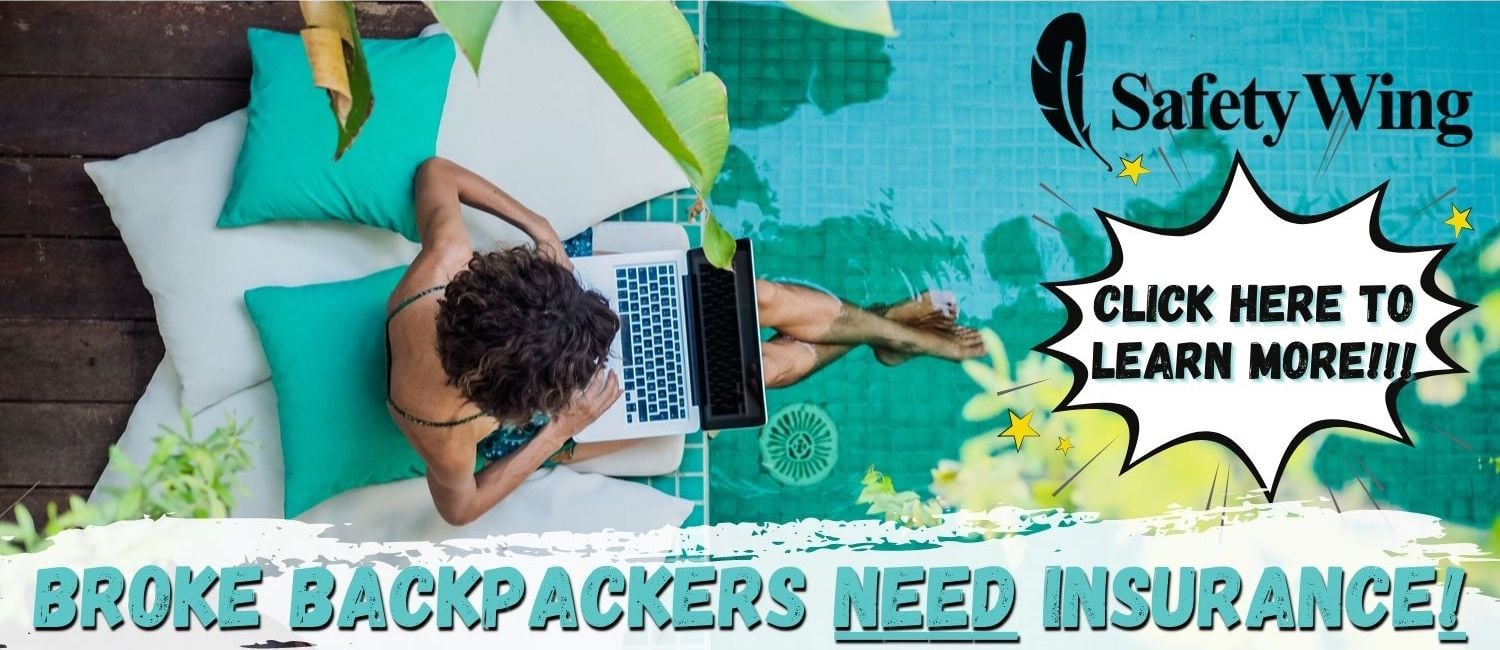 SafetyWing is cheap, easy, and admin-free: just sign up lickety-split so you can get back to it!
Click the button below to learn more about SafetyWing's setup or read our insider review for the full tasty scoop.
Final Thoughts on Airbnbs in Tulsa
There are a lot of Airbnb's to choose from in Tulsa, so whether you're looking for a cheap place to crash after a night out on the town or a beautiful family home, there will be one that is suited to you.
We went to the liberty of helping you out with your accommodation, so now you just need to figure out when and how you're going to get there. While you're working out those details, don't forget to organise travel essentials like Travel Insurance. No one wants to get caught in a sticky situation, especially when you're travelling!
---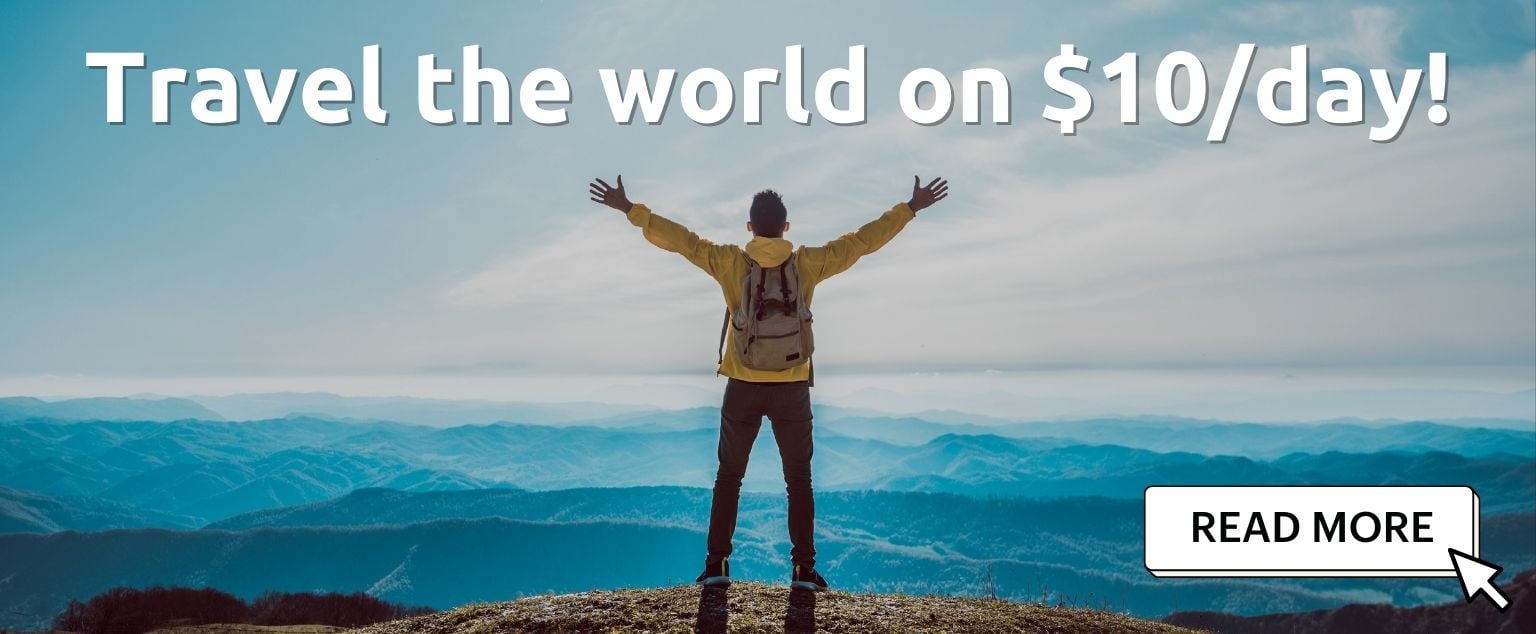 And for transparency's sake, please know that some of the links in our content are affiliate links. That means that if you book your accommodation, buy your gear, or sort your insurance through our link, we earn a small commission (at no extra cost to you). That said, we only link to the gear we trust and never recommend services we don't believe are up to scratch. Again, thank you!