If you've ever heard of country music, you probably know that Nashville, Tennessee is where it originates! With many music-themed things to do in Nashville, it's also home to the world-famous Grand Ole Opry –  the USA's longest-running radio show, broadcasting since 1925.
Nashville is more than just a music town! It's also the home of Vanderbilt University, a full-scale replica of the Parthenon, and steeped in American southern history. Its warm southern hospitality style entices 15 million fun-loving people to its attractions every year.
It sits on a picturesque Cumberland River, which provides scenic views from its bridges and riverboats. The region's legendary relationship with whiskey and moonshine also makes for colorful stories and attractions that carry their legacies proudly.
The best way to ensure you get the most out of a trip to Nashville is to make an itinerary of the best Nashville things to do. We've gone ahead and provided a list of our favorite top things to do in Nashville, to help you decide.
Hopefully, you've already started penciling a Nashville to-do list. These are our picks for the best things to do in Nashville!
If you're a music fan, visit the Grand Ole Opry – undoubtedly one of the top things to do in Nashville. Since 1925, this live radio show has played host to legends and new stars in equal measure. Audiences from all over the world flock to see the daily on-stage performances – it is indeed where all country music legends are born!
The show happens in one of two locations, depending on which time of the year you're in town. For most of the year, it's at the Grand Ole Opry house. Over November through January, it relocates to the Ryman Auditorium. The Opry is simply the one thing you must do in Nashville.
In a town so celebrated for its music stars, it's no surprise that there's a healthy interest in where they stay. Whether they're immortal legends like Dolly Parton or contemporary icons like Taylor Swift, there's a chance you might catch a glimpse of your hero while cruising their neighborhood.
This also doubles as a way to check out some of the more affluent streets and palatial houses in the town. And, unlike their Hollywood equivalents, Nashville celebs are usually quite friendly, and often interact with visitors as well. No, really, it does happen!
For more Places to Stay, check out our full Nashville Neighborhood Guide!
The hit TV show Nashville really is filmed in Nashville! Visit the sets and some of the iconic locations featured in the show, and even the "homes" of characters like Rayna and Deacon.
You can even get your photo taken on the stage of the Ryman Auditorium. This is where characters from the show performed a song – "Wrong Song" – in a classic scene from the show. The Ryman is also the home of the Grand Ole Opry between November and January.
4. Learn to Line Dance
While you're down south, you should learn to line dance. Fortunately, the Wildhorse saloon has free line dancing lessons every day, and it's one of the most fun things to do in Nashville.
This massive venue has three floors with a saloon and restaurant, and the dance lessons happen throughout the early afternoon. There's ample opportunity to try out your new moves later, as the venue hosts top-class live music every evening, too.
Why not make an afternoon of it with line dancing lessons, lunch, and then a live music show?
The world-famous Madame Tussauds has a music-themed museum here, celebrating country, soul, and other American Music of note.
Take a pic with several incredibly lifelike models of music legends like Elvis, Johnny Cash, and Reba McEntire. Interactive exhibits allow you to hear the music the musicians made and even join a few of them in an authentic replica of a rehearsal room and studio from the 50s. Best of all – you can actually sing with Patsy Cline!
You can tell a lot about a place by its food. Why not take some time out to explore where the best eateries are to be found and what specialties they offer?
Find a wise local willing to show you around and give you snippets of Nashville's tasty street food origins, or trust your taste buds and ramble through the streets yourself. Best of all, walking will allow you to slow down just enough to see some of the more famous downtown landmarks up close.
If you're really interested in sampling the best food in Nashville, consider taking one of the many food tours in the city or take a cooking class.
If you're looking for something a little more uncommon to try, consider these unusual things to do in Nashville!
If you're wondering what to do in Nashville to warm your heart, this is it. Do a bit for animal welfare and grab a cup of java with the kitties at Music Kitty Café. What makes this café and kitty adoption center fun is that each furball is given a musical name while they're here. So, you may indeed be having a cup with Willie Nelson.
The café welcomes visits for play and support, or just hanging out with a book. And what's more relaxing than chatting with a playful kitty in a drum kit?
8. Get a Cupcake from an ATM
Of all the stuff to do in Nashville, experiencing the convenience of fast food and the convenience of a cash vending machine probably isn't top of mind. But the Sprinkles Cupcake ATM combines the best of both worlds.
It's open 24 hours a day, and seldom has lines. Choose your flavor from the touchscreen and a fresh cupcake comes out. The machine is located on 12th Avenue South. You didn't hear it from us.
The clock's ticking down and there's a treasure to be found – but first, you need to decipher the clues to get out of the room! Escape room adventures are fun and interactive, and you get to challenge all your brain faculties.
There are usually great storylines involved to get you in the mood. You might be a spy looking for a stolen object, or just a prisoner looking to escape. Either way, you're likely to have to work as a team and interpret clues – all in the name of a good hour's fun. Best of all, every escape leads to Downtown, where a snack and a drink can be found.
Nashville is a big old music town that prides itself on its ability to welcome visitors and make them feel welcome. As with any city, it's always good advice to practice common sense and be aware of which parts of town to be careful in.
For example, try to stay on well-lit routes at night, and social places with lots of people around tend to feel more benign than isolated ones. Overall, take some reassurance in the fact that Nashville is regarded by many as feeling a lot safer than most metropolitan downtown areas.
Read our tips for traveling safely before you fly and always get travel insurance. Check out our roundup of the best travel insurance.
There's no shortage of Nashville attractions to explore after dark. Here are a few activities that are sure to keep you entertained until the early hours!
In a city so synonymous with music, it's no surprise that the city takes on an extra charm after dark. Take an open-top bus ride to see and hear the sights and sounds, taking in the party atmosphere and the city's most iconic landmarks.
Be sure to make a point of taking a walk on the John Seigenthaler Pedestrian Bridge, which is particularly spectacular on warm southern nights. Seeing the Nashville skyline lit up from the river is well worth the effort.
11. Geek out at the Late-Night Adventure Science Center
The Adventure Science Theatre has introduced evening events for adults. The events are varied, including music-themed laser shows, a Science of Beer festival, or a more sedated Yoga Under the Stars.
The Way Late Play Date evenings are especially entertaining, offering pop culture themes, food and drink, and even science-related shows running in the auditorium. How does Batman's helmet work? You probably find out here. We like to think of it as brainy fun and definitely on our list of cool things to do in Nashville.
Looking for a specific place to stay? These are our highest recommendations for places to stay in Nashville.
This is the only hostel located in downtown Nashville. It is set a short walk from top attractions and is surrounded by eateries, shops, and bars. This hostel boasts a 24-hour reception, laundry facilities, free wifi, and a billiards table. All this combined makes it our pick for the best hostel in Nashville.
Located right in the heart of Nashville's city center, this place is great for first-timers. You'll have access to a huge range of restaurants to suit all budgets, museums and galleries right on your doorstep, and the great access to public transport will make exploring the city-at-large a breeze.
There's even more choice in ourAirbnbs in Tennessee post.
The SoBro Guesthouse is our choice for the top hotel in Nashville. This four-star property is centrally located in trendy SoBro, making it an outstanding base for your time in Nashville. It is a short walk to top sightseeing, dining and entertainment options. On-site you'll enjoy laundry facilities and comfortable rooms
For even more accommodation inspo, check out VRBOs in Nashville!
Nashville isn't short on romantic options. If you're in town with your partner, or perhaps a new love, try a few of these ultra-romantic things to do in Nashville.
As unique experiences go, hot air ballooning is hard to beat. When it's with a partner, it's indescribably delightful. Balloon flights depart from Nashville and typically last around three hours.
Tennessee's landscape rolls into the distance, while Nashville's outer-lying estates and farmlands stretch below. Private trips can be booked, and at most only six people can be accommodated at a time – so no danger of being crowded out here. Best of all, some rides offer complimentary champagne, so that's a lovely bonus.
13. Go Horseback Riding for that Old-Country Romance
If you're into the "old ways", a horseback ride in the country is an ideal romantic indulgence. Explore the hills and trails on the outskirts of Nashville, and most levels of riders can be accommodated.
Perhaps it's the combination of the beautiful wild scenery, the creeks, the birds and other animals; maybe it's the feeling of being at one with nature for a time. Whatever the reason, it's been proven that an excursion like a horseback ride can spark a romance at any stage, new or matured.
If you're watching your wallet, here are a few things to do in Nashville that won't cost you a dime!
14. Roam the Honky Tonk Highway
The official Nashville Website insists that a honky-tonk must have cold beer (or other suitable beverage), a live music stage that rocks, and an all-day party atmosphere. And it has to be open every day of the week.
The Honky Tonk Highway is a specific collection of honky-tonks on Lower Broadway, offering live music from 10 am to 3 am every day, for absolutely no cover charge. That's right, you can wander into any of these bars to check out the music, which is absolutely free! You may still have to pay for your drinks, though, fair warning.
15. Take in Some History at the Tennessee State Museum
The Volunteer State's official State Museum has recently been refurbished and relocated and is a fascinating visit. It encompasses most of Tennessee's rich and varied history through permanent and temporary exhibitions and special events.
Our favorite is the Time Tunnel, which really offers an enthralling insight into various eras. The Civil War section is also a must for history buffs. Best of all, entrance to the museum is free.
16. Be a Part of the Live Radio Audience at the Midnite Jamboree
Much like the legendary Grand Ole Opry, the Ernest Tubb Midnite Jamboree is also a long-running radio show. One difference is that the Jamboree invites audiences to attend its broadcasts for free!
Each show features a different artist, and is taped at ten, then broadcast at midnight. The broadcast taping takes place at the Texas Troubadour Theater at Ernest Tubbs' Record Shop on Saturday nights at 10 pm, so you may want to pace your day preceding.
Books to Read in Nashville
Moon Nashville Travel Guide– This is the best print Nashville travel guide out there, so pick it up to read on your flight over.
The Nashville Guide: Experience Local – Local's guide to finding Nashville's hidden gems!
Nashville Streets and Their Stories – Learn a lot about the history of Nashville in this great book, which is full of rarely seen photos and illustrations.
If you're taking your little ones with you on your trip to Nashville, here are a few things to do that are sure to keep them entertained!
17. Enjoy a Performance at the Nashville Children's Theatre
The magic of theater and performance is a fertile playground for kids' imaginations. The award-winning National Children's Theatre company that operates from the Nashville Theatre is a must-see for kids.
All the productions are designed for kids and are complemented by a program of related activities and educational initiatives. The company is also non-profit, which makes supporting the initiative all the more rewarding.
Treetop Adventure Park is a wonderful introduction to adventure sports for kids. The park is located in the Nashville Shores Lakeside Resort. There are junior and kids courses consisting of zip lines, rope-bridges and Tarzan swings, all supervised by professional guides.
Close by, there's a waterpark, so if the treetops don't cut it, you can always try out the water! Either way, a visit to the resort should take care of any fun requirements for the kids in your charge.
Got time to spare? There's lots more to do – here a just a few suggestions to add to your list of what to do in Nashville.
If you're looking to spice up your exploration of the city, try it in the form of a scavenger hunt. It essentially makes the entire city a sort of playground, using your smartphone to navigate your list of things to see in Nashville.
You get to solve puzzles and unlock clues while learning about the important landmarks and local history of the neighborhoods you're in. It's a uniquely fun version of a walking tour that you can do at your own pace.
Have you ever partied on a tractor wagon? We didn't think so. The tractor makes its way around the city, dragging a sizeable wagon in which you can party. There's a disco-lit dance floor and horse saddles for seating (we don't exactly know why, but it's a party, so roll with it).
One of the key items at the cash bar on the wagon is Ole Smoky's moonshine. And as part of the trip, you'll get to stop off at Ole Smokey's Moonshine Distillery itself. Learn the process of making the product, which comes in 15 flavors.
21. Wear Your Colors at a Pro Sports Game
There's no need to feel out of touch with the game just because you're not in your home town. Nashville has a number of sports teams you can go out and support. Choose between the Predators (hockey), the Sounds (baseball), the Kangaroos (Australian rules football), the Titans (football) and several others.
Most boast good arenas and facilities, making for an exciting day out, regardless of what time of year you're in town.
Have you ever wondered what life might have been like on one of those old plantations from historical movies like "Gone With the Wind"? An exploration of an old plantation may offer some sobering and revealing reminders of the reality of life during the eras of slavery and the Civil War.
A visit to Belle Meade is a good option – the main house now serves as a museum of those bygone eras. It includes visits to several other buildings on the estate, and there are wine tastings and a restaurant on-site.
On this 6.5-hour tour, you'll experience some of Tennessee's other famous attractions! Travel back in back in time as you visit two historic homes in the United States. First, you'll stop at the Belle Meade Mansion, a world-renowned thoroughbred farm. See the impressive antebellum architecture and enjoy a wine tasting at the Belle Meade winery!
Next, you'll visit the home of the 7th U.S. President, Andrew Jackson. Historians consider his former home the best-preserved early U.S. presidential home, and it looks just like it would have in 1836! This is one of the best day trips from Nashville for history buffs!
On this 7-hour tour, you'll visit three historic Civil War-era homes in Franklin, Tennessee. Hear gripping war stories, learn about the famous battles, and get the unique perspectives of soldiers and civilians alike.
Tour the Carter House, Lotz House, and the Carnton Plantation. See the real bullet holes and cannonballs left from the bloodiest battle in the Civil War. This tour also includes a lunch break (own expense) between tours of the homes in the historic downtown district of Franklin. If you're spending 3 days in Nashville and wanting to explore another area of the state, this is a great tour option!
On this full-day tour, you'll travel to Memphis, Tennessee and visit Elvis Presley's home, Graceland. Enjoy VIP access to the Graceland complete including the burial site of the King of Rock n Roll, Elvis' car museum, and more!
Next, you'll take a guided tour of the famous Sun Studio, see what the recording process used to be like and hear how many music legends got their start here! Finish with a trip to the lavish Peabody Hotel before being transferred back to Nashville in an air-conditioned bus.
Memphis is the birthplace of Rock 'n' Roll and the capitol of Blues music. If you're a music lover make sure to add this day trip to your Nashville itinerary!
With 3 days in Nashville, you can cover some serious ground. That's just enough time to hit a lot of Music City's highlights during the day and then rock out and party down at night. Here's a Nashville weekend itinerary to help you make the most of your trip.
Day One in Nashville: A Very Tennessee Day
Since you're in the capital of Tennessee, you might as well spend some time getting to know this famous southern state. On day 1 of this Nashville travel guide, check into your accommodation and then head over to the Tennessee State Capitol.
This historic landmark was designed in the Greek Revival style by architect William Strickland. Unfortunately, he died before the building was complete and he was actually buried in the north facade of the building.
It's one of the oldest capitol buildings in the country, so take advantage of the free building tours every hour except noon from 9AM-3PM!
While you're over here, you might as well check out the Tennessee State Museum. To get there, just walk from the Capitol through the park. The museum is also free and they've got several excellent permanent exhibitions, including one of the first people of Tennessee and the Civil War and reconstruction.
Along the way, you may want to make a brief detour to take a stroll through the Nashville Farmer's Market. If you're feeling hungry, you've got lots of choices for lunch here.
If you're a sports fan, you may want to check and see if either the Nashville Sounds (minor league baseball) or Predators (NHL) have a home game.
The Sounds play between April and September and have home games very regularly, while the Preds are the opposite, with games between September and April. Chances are one of them will be home while you're in town.
If you go to the Hattie B's Midtown location, I suggest putting your order in and then heading next door to the Broadway Brewhouse to try their famous Bushwackers – a delicious frozen drink that's kind of like a Mudslide, but way better.
With some hot chicken and a Bushwacker or two in you, I'd say you're ready to party Nashvegas style. It's kind of a tourist zoo and not exactly my cup of tea, but I'm still going to point you in the direction of Broadway for your first night out on the town. Go get liquored up, ride mechanical bulls, and dance on tables. You won't be the only one doing it!
Day Two in Nashville: Exploring Downtown
On day 2 of this Nashville travel guide, it's time to hit the streets and see what Nashville has to offer. As I mentioned in the top things to do section, you can follow one of these excellent self-guided city tours.
Walking tours takes you to twenty different sites and historic districts. Whichever one you choose to follow will give you a great introduction to Music City!
In the afternoon, you should definitely check out either the Country Music Hall of Fame or the Johnny Cash Museum. The former is much larger and has a lot more to see, so you'll need to budget a couple of hours if you go that route. It's worth it to pay the extra two bucks to get the audio guide in this huge museum.
Be sure to take a stroll through the Music City Walk of Fame Park in the Nashville Music Garden. The star-studded pavement here honors music legends who have contributed to Nashville's musical history.
You have plenty of options for where to eat dinner downtown. Please skip out on the chain restaurants such as Hard Rock or Margaritaville. You didn't come to Nashville to eat a shitty $20 burger!
On your second night in Nashville, get out there and see some live music! How you choose to spend your night depends on your budget and music taste. Between May and October, you can catch a show at the awesome Ascend Amphitheatre. It's one of my favorite outdoor music venues in the US.
Other options for live music in and around downtown range from the iconic Ryman Auditorium to bars like Bourbon Street Blues & Boogie and 3rd & Lindsley. In Music City, you shouldn't have a hard time finding somewhere you'll enjoy.
Day Three in Nashville: Sunday Funday
If it's a nice day, head over to Centennial Park. This large green oasis in the city has plenty of walking paths, gardens, and even a full-scale replica of the Parthenon, complete with a statue of Athena. It's the reason for Nashville's nickname, "The Athens of the South."
You can easily spend a few hours just enjoying the park. Those who want to see a bit more of Nashville have a few options. You can walk around the famous Vanderbilt University campus, for example. There are plenty of places to grab lunch around here, or possibly a Bloody Mary if you need one…
Another option is to explore the Belmont Mansion. This historic mansion was built as a summer home for a very wealthy cotton heiress and her husband. Those interested in history, architecture, and art will enjoy taking a tour of this beautiful property.
For your last night in Nashville, try some classic Southern food! Head to Arnolds's where they've been serving up the classic "Meat & 3" in Music City for over 30 years. That is, you choose a meat dish and then three sides. A solid dinner of soul food is just what you need after a big weekend in Nashville.
After dinner, take your pick from the countless breweries, dive bars, and music venues if you've got one more night on the town in ya.
Don't forget your travel insurance for Nashville
World Nomads' mission is to support and encourage travellers to explore their boundaries. They offer simple & flexible travel insurance, and safety advice to help you travel confidently.
They've been doing it since 2002 – protecting, connecting, and inspiring independent travellers just like you.
Get a quote below or read our in-depth review!
World Nomads provides travel insurance for travelers in over 100 countries. As an affiliate, we receive a fee when you get a quote from World Nomads using this link. We do not represent World Nomads. This is information only and not a recommendation to buy travel insurance.
Here are some quick answers to common questions about what to do and see in Nashville.
With many things to do in Nashville, this vibrant and colorful capital city of the state of Tennessee is a true gem! It balances a rich history of southern culture, music, and food with a modern identity as a global music hub.
It's a good idea to have some basic list of all the things you'd love to see and do in a city like Nashville. It's one of those places you're going to want to come back to because there's a good chance you won't see everything on your first go.
Get yourself ready for a journey into a musical adventure of a lifetime with these top things to do in Nashville Tennessee!
---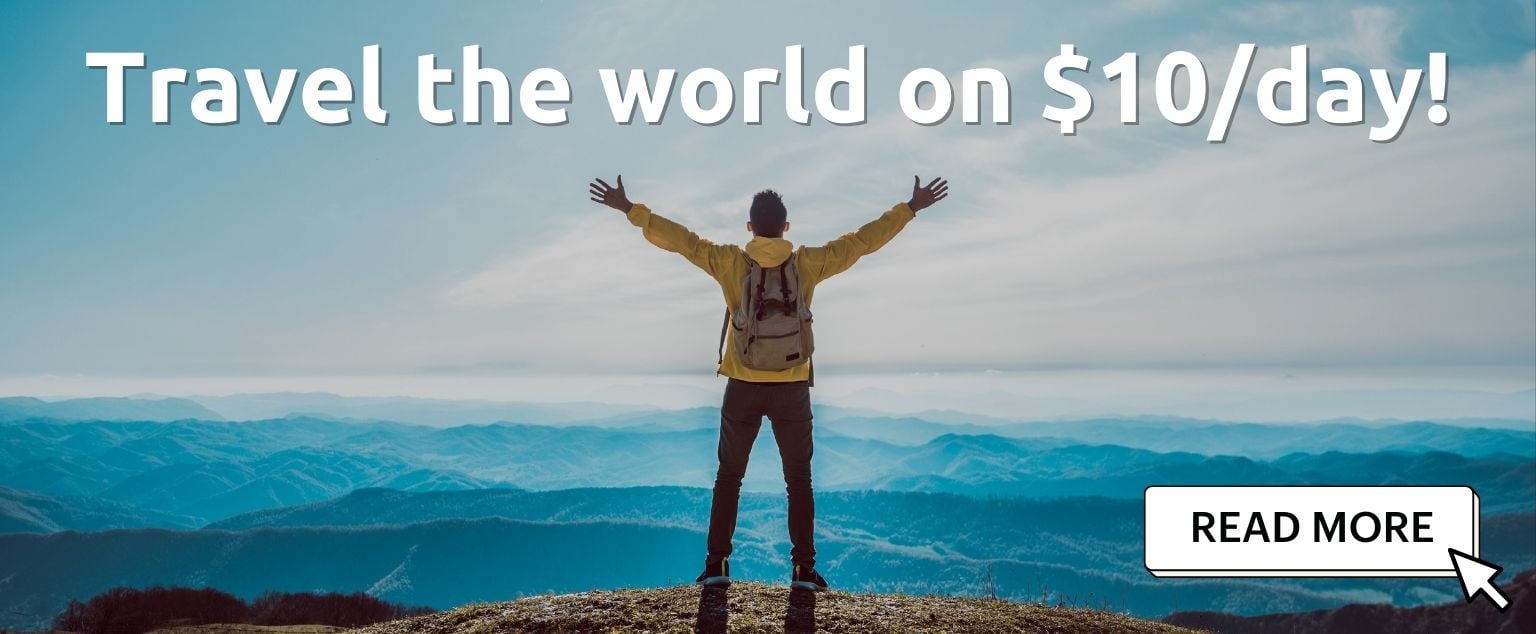 And for transparency's sake, please know that some of the links in our content are affiliate links. That means that if you book your accommodation, buy your gear, or sort your insurance through our link, we earn a small commission (at no extra cost to you). That said, we only link to the gear we trust and never recommend services we don't believe are up to scratch. Again, thank you!