Welcome to Music City! The Capital of country music. Known for its flourishing arts scene and historic routes in the American Civil War, Nashville offers so much more than just cowboy boots and all things Americana.
You may not know this, but Nashville has a repertoire of competitive and buzzing food scenes to uncover. Whether you're after Hot Chicken, Delicious Biscuits, or Meat and Three meals (how Nashvillians call one meat meal with three side dishes), there is an abundance of food options to choose from.
But if you're not sure how to find these hearty food choices, what better way than with a food tour that combines a little bit of history with some exquisite food tastings that will leave your taste palates tingling for more.
While a food tour is certainly a unique experience, this list also covers all the bases of things to do, eat and see for a more complete food guide to Nashville.
With this guide, you can find tours, classes, and hands-on experiences that will show you the very best food that Nashville has to offer. Knives and forks at the ready, now let's take a look at the best food tours in Nashville.

Unlock Our GREATEST Travel Secrets!
Sign up for our newsletter and get the best travel tips delivered right to your inbox.
Food in Nashville – Why is it Special?
Known all over for its hot chicken and drool-inducing barbecues, Nashville has grown beyond this, evolving into a hotspot for professional chefs and innovative fine dining while still keeping true to its origins. With roots in Southern cooking merged together with the influence of immigrants from all corners of the globe, Nashville is quickly building a reputation for its noteworthy dining spots.
The wealth of multi-course dining experiences and menus full of unusual options definitely has outsiders looking towards Nashville for serious culinary adventures. The historic architecture of the city makes it a unique dining spot as it blends into the theme of some of its best restaurants.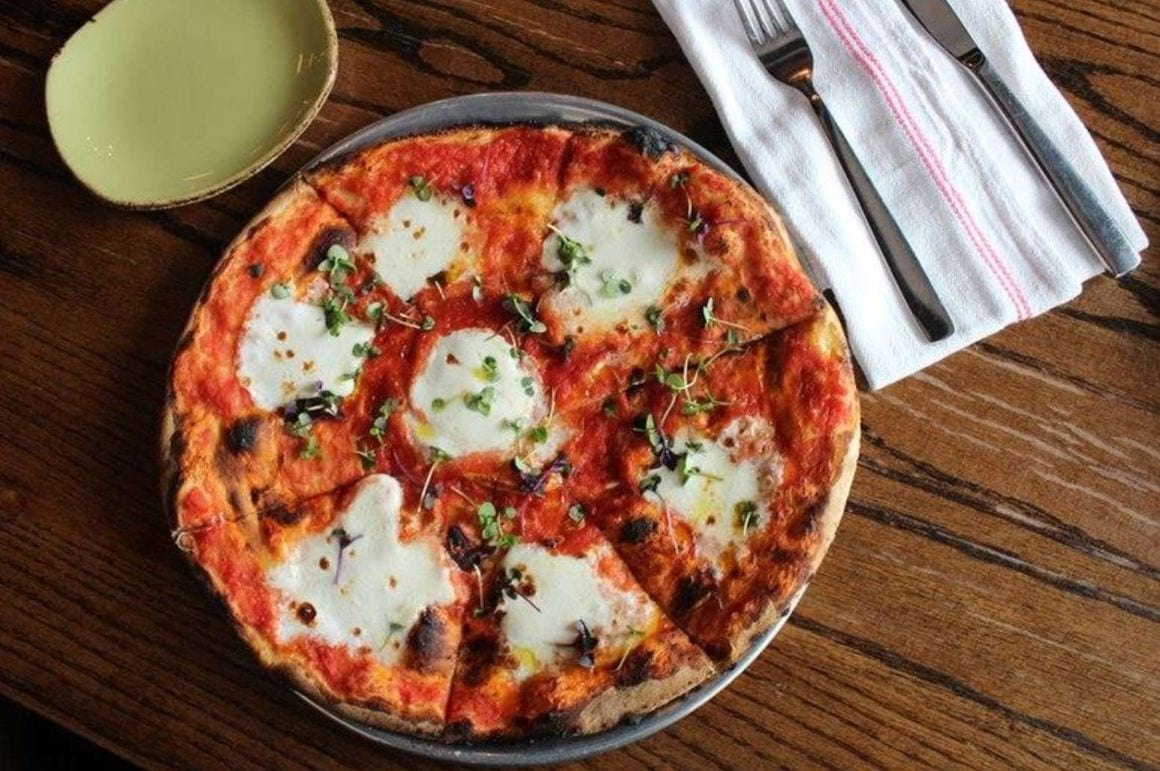 The options of farm-to-table sustainable offerings make it a truly unforgettable Tennessee experience. It is a region with ingredient-driven cuisines for anyone looking to get a local feel.
Although it is not included on this list, a must-try in Nashville are its chocolates. Here, artisan chocolatiers create unique treats using ingredients like imported beans and hand-crafted marshmallows that will melt in your mouth. We know we're dreaming about it already.
Whether you take a Nashville food tour or explore independently, you need to make sure you add sampling the local delicacies to your list of things to do in this epic foodie city.
Overall Best Tour
Overall Best Tour
Van-based Food and Sightseeing Tour of Nashville
> Where: Dabble Tours & Events, Nashville
> Includes: Food samples, drinks and transportation
> Duration: 3 hours
> Price: $85 per person
Best Walking Tour
Best Walking Tour
Music City Walking Food Tour
> Where: Union Station Hotel · Nashville
> Includes: A variety of food samples
> Duration: 2.5 hours
> Price: $65 per person
Best Cooking Class
Best Cooking Class
Southern Biscuit Cooking Class
> Where: 10 minutes from Downtown Nashville, guided by your host
> Includes: Food, drinks and equipment
> Duration: 2 hours
> Price: $65 per person
Nashville Foodie Neighbourhood Breakdown
Now before we get to all the fun stuff, we've also compiled some of the best eating neighbourhoods for the serious foodie looking to go exploring on their own.
Starting with Germantown, this neighbourhood is home to some of the most nationally recognized restaurants and food in Nashville. Over the past decade, multiple chef-driven restaurants have popped up amongst an eye-soothing architectural area.
The hosts of award-winning restaurants in Germantown are unlike any other in Nashvile.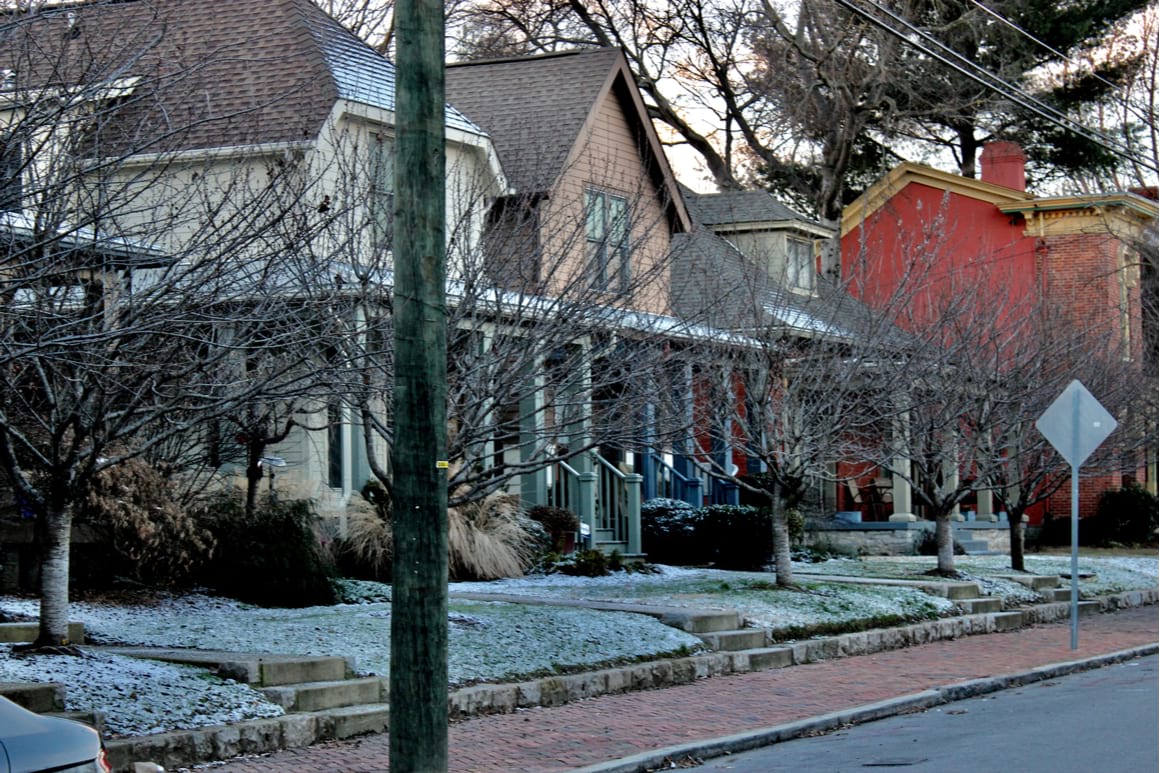 One of the more popular neighbourhoods is the rapidly changing East Nashville, home to many creative spaces, from art galleries and welcoming restaurants offering many places to eat and drink.
In fact, the dining scene here is anything but generic. It carries a combination of artisanal food with Spanish, Portuguese, and French influences as well as solid craft cocktails.
For a variety of other kinds, head on over to The Gulch. Here, you can find the best food from local Tennessee tonkatsu, a variety of seafood selections, and for the hungry meat fans, mouth-watering ribs and homegrown steaks are plentiful here.
The commercial strip of 12 South, just a few miles from Downtown, is a popular tourist and college area that pushes your taste buds out of your comfort zone, but in a good way. It is a mile of opportunities and choices that makes it a coveted food destination for sure. Middle-eastern food, vegetarian options, dumplings, pizza slices, and beer deals don this area – all within walkable distance from each other.
Best Food Tours in Nashville
Now that you've gotten the preview of what to expect from each foodie neighbourhood in Music City, let's waste no more time and get right into the best food tours in Nashville.
Where: Dabble Tours & Events, Nashville
Duration: 3 hours
Includes: Food samples, drinks and transportation
Price: $85 per person
If you're looking for an all-in-one tour to experience both the sights and explore the taste of Nashville, this tour is the one for you. On this food hunt, you will hop in the comfort of a van and be taken through to various landmarks and neighbourhoods in the area while getting an overview of its rich history.
Stop by the Farmer's Market and Bicentennial Park where you can explore the outdoor museums and take lots of insta-worthy photos.
Along the way, sample the amazing food that makes the Nashville foodie scene what it is today.
From Nashville's mouth-watering barbecue, beef briskets, local doughnuts, mimosas, to local wines and whiskey-glazed treats, there are tons of tasty treats to try on this fun-filled tour. With a little something to nibble on all day long – either sweet, hot, smokey or crunchy, it sure is one of the most flavour-packed food tours in Nashville.
And don't forget the signature hot chicken. You can choose your tastes ranging from the original version, 'plain' all the way, or XXX Hot, based on your heat tolerance.
While you're at the home of whiskey, you don't want to miss the whiskey lemonade slush that will leave you refreshed and slightly buzzed. Indeed it is the perfect blend of history, food, and adventure all wrapped into one tour.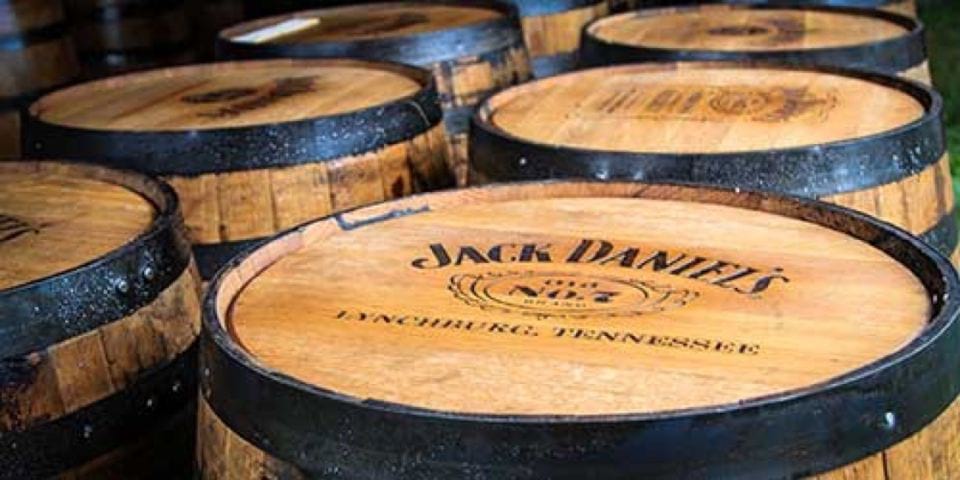 Where: 364 Rep. John Lewis Way S, Nashville, TN 37203, USA
Duration: 7 hours
Includes: Transportation, food and drinks
Price: $149 per person
A trip to Tennessee would not be complete without a tour to the very area where the brand of Jack Daniels was born, and where the distillery that still operates today.
This half-day trip will take you to the small city of Lynchburg where you will enjoy a premium whiskey tasting with a guided tour and a hearty lunch.
You'll also get to take home a souvenier glass and have some personal time to do your own exploring of Lynchburg.
Because this tour is limited to 12 persons, it makes for the ideal friends' activity where you can each become an expert in the world's most iconic whiskeys.
This immersive full-day experience will take you through the history of Jack Daniel, his hometown, and followed by a visit to his gravesite. Learn about what makes Tennessee whiskey world-class material and thereafter stop by the charming city of Lynchburg and shop for souvenirs.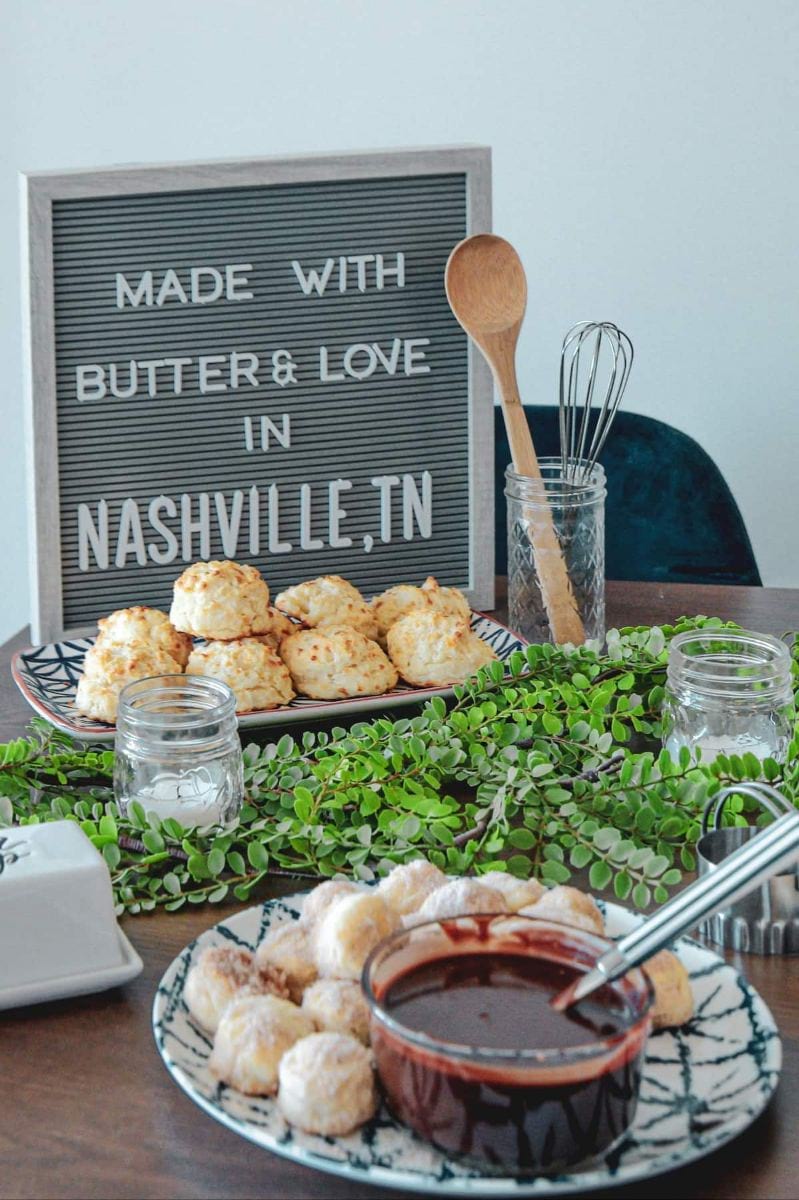 Where: 10 minutes from Downtown Nashville, guided by your host
Duration: 2 hours
Includes: Food, drinks and equipment
Price: $65 per person
If you're looking to learn the secret to making light and fluffy biscuits, this tour is the one for you. Master the art of classic Southern biscuit making with this workshop in the heart of Nashville.
We're not talking regular cookies here. Southern biscuits are fluffy, flaky buttermilk morsels that are more similar to scones than to cookies.
This hands-on experience is the perfect bonding activity for a fun time whether you're with a family, a group of friends, or for special celebrations.
You will get to create three different versions of a Southern biscuit – ranging from classic buttermilk, mini-cinnamon sugar, and white cheddar drop with accompanying toppings from chocolate sauce, honey butter to mixed berry butter and more selections. Just thinking about it makes us hungry!
This top-rated experience is one we highly recommend and what's more, you get to bring a handful of your delicious creations and newly-learned skills home. Get your hands on one of the most cookie-delightful food tours in Nashville that won't leave you hungry.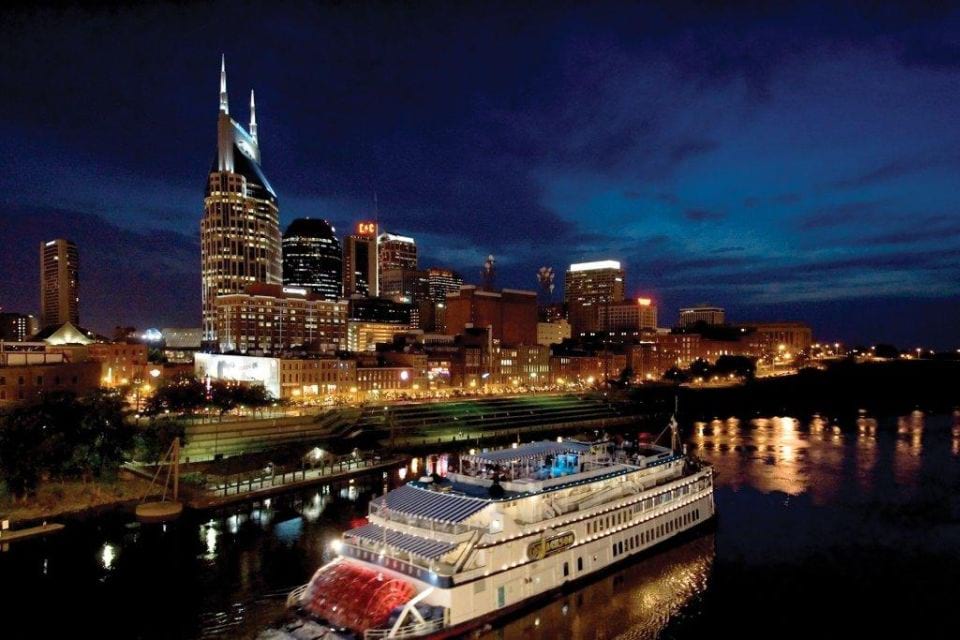 Where: Riverfront Train Station 108-1 Avenue, or Music Valley Shop 2416 Music Valley Drive
Duration: 3 hours
Includes: Pickup and live tour guide
Price: $92 per person
Now if you want to take in the sights of Nashville in style, come aboard the General Jackson, one of the largest paddlewheel riverboats in the country for a great time.
From traditional country Americana entertainment to tasty lunches and scenic views of Downtown Nashville along the Cumberland River, this Southern-style experience is a warm introduction to the food in Nashville.
But while the boat is pretty unique in itself, you've come here for the food, right? Well, this is definitely the best part.
On this tour, you can sample local culinary delights such as barbecued meats, macaroni cheese, and indulge yourself in deserts – all while being serenaded by a live band playing on board.
There are options to take either the day trip or the night cruise, but of course, during the evening you get to see Nashville bright lights coming to life which makes for a short romantic getaway if you ask us.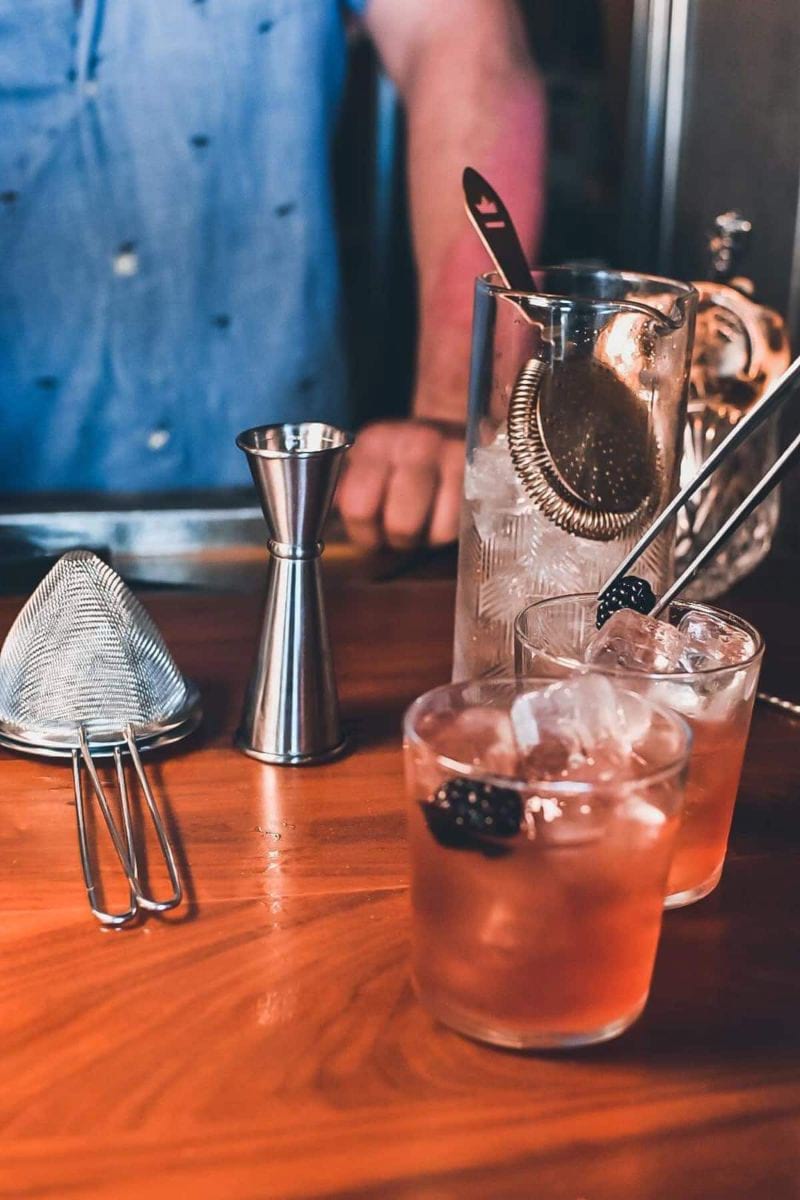 Where: Walden, 2909B Gallatin Pk, Nashville
Duration: 1.5 hours
Includes: Complimentary snacks and drinks
Price: $75 per person
After a day spent visiting the many distilleries in the area, it's time to have a go at making your very own whiskey with this exclusive whiskey workshop.
Get into the Southern spirit with a participative class guided by the best of the best. Learn what flavour combinations work and create up to three cocktails with your creations, that will leave you either refreshed or buzzed…hopefully both!
From classic old-fashioned to contemporary and innovative mixes, it is suitable for the new bourbon palates to experienced cocktail makers looking for a new twist. Plus, you even get to personalize your own cocktails based on your drinking preferences.
Learn about the history of spirits, bourbons, and whiskeys, and take home a few tips and recommendations to make on your own later.
It is more than just a cocktail-making class, in fact, it is accompanied by storytelling from a chef passionate about his craft and the area. Whether you like, love, or aren't really into whiskey, it is well worth your time spent with one of the best hands-on Nashville foodie tours.
So have some fun, mix some drinks, and be spoiled for a great time.
Where: Union Station Hotel · Nashville
Duration: 2.5 hours
Includes: A variety of food samples
Price: $65 per person
Uncover what truly makes Music City associated with its name with this fun foodie tour in Nashville that combines both delicious food and a twist of music trivia and history all in one. It is a well-curated experience of the different tastes that Nashville is well known for.
The tour starts out with appetizers at the beautiful historic Union Station as you learn the history of the popular Gulch District in Nashville.
Here, you will be trying a hearty variety of food from up to five restaurants in the area where you are sure to be filled to the brim. Along the way, take a stroll past amazing and artsy wall murals and get in the scoop of some of the local favourite music scenes.
Be sure to bring an empty stomach because the food portions are decent and filling. You don't want to miss out on trying the hottest chicken that will leave you crying until your next tour.
If you're looking to try out several well-known restaurants without having to do a complete dining experience that is both enjoyable and informative, this is one of the best food tours in Nashville that will tick all your boxes.
We do advise you to plan ahead and book this early on in your stay at Nashville so that you have the extra time to revisit a couple of the restaurants and recommendations on the tour.
Is This the Best Daypack EVER???
Final Thoughts
So what did you think of our guide on what makes the cut of some of the best food tours in Nashville?
Our choices were based on what makes a really great way to experience some of the lesser-known histories of Nashville while trying the tastiest foods you wouldn't see on the main strip.
For an overall taste of Nashville food, we think you should definitely add the van-based food tour to your Nashville itinerary, only because it is the tour with the most coverage of food from all over.
From fine dining to local food tasting you would not have found on your own, we hoped it is the perfect introduction to some popular Nashville foods and restaurants!
What are you waiting for? Good times wait for no one. In fact, grab one of these awesome tours, meet new people and learn about Nashville food all with the comfort of this carefully curated guide for you, and thank us later.
---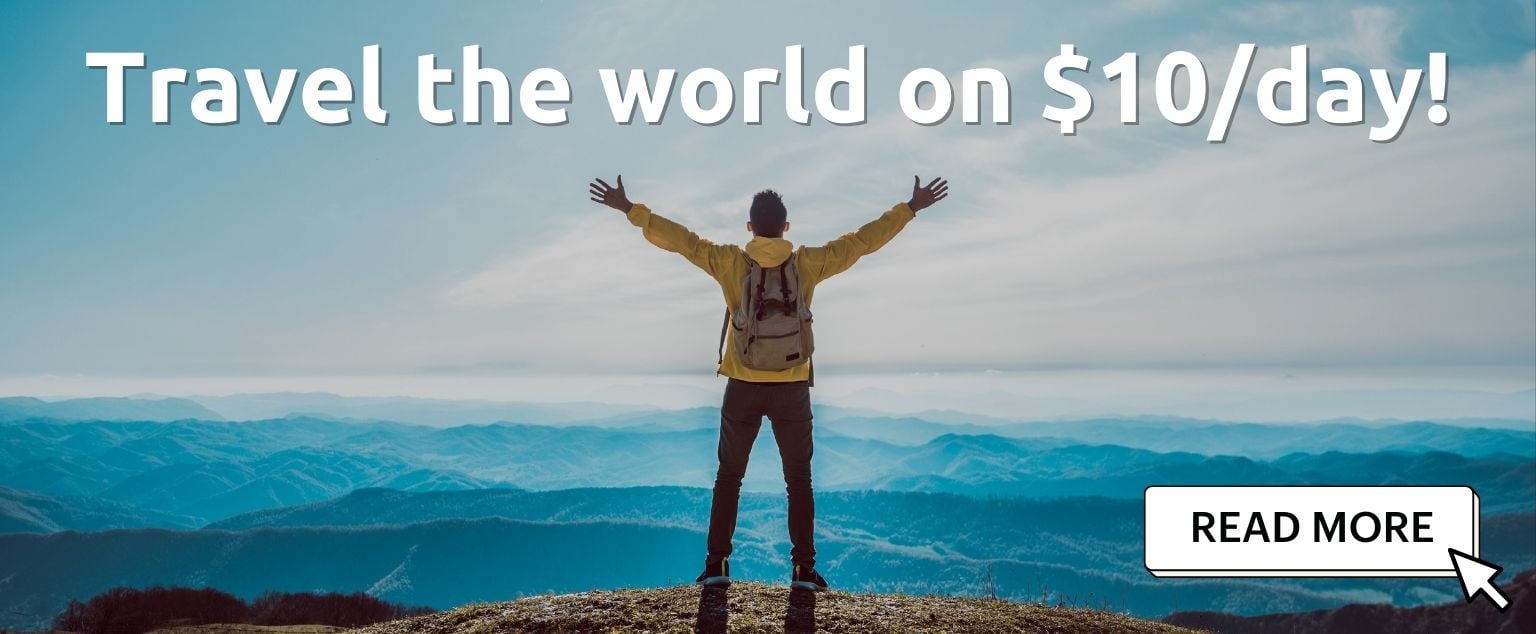 And for transparency's sake, please know that some of the links in our content are affiliate links. That means that if you book your accommodation, buy your gear, or sort your insurance through our link, we earn a small commission (at no extra cost to you). That said, we only link to the gear we trust and never recommend services we don't believe are up to scratch. Again, thank you!