Nashville is a city that proudly falls into its own cliché. Whilst I would be mildly uncomfortable sitting in a room with their piano tuners, I am fully on board with the foot stomping, country filing, and bar drying culture of this iconic city.
Whilst there is the "Nash" that you entirely expect, a modern side of the city is emerging too. Fine dineries, chic bars, and nightclubs worthy of any small island nation are cropping up all over, and because of this, there are plenty of great places to stay too!
Nashville's vacation rentals tend to be classy, well-kept, and friendly. Since booking a hotel in the Music City is prone to getting quite pricey, Airbnbs are a great option if you are looking to reign in travel costs, or find somewhere that is less spotless operating chamber, and more comfortable homely home.
Whether you're here for a stylish one bedroom condo, a cosy cottage, or a studio apartment so smooth it would put a Muller Light to shame, this list of the top Nashville getaways will help you find your ideal place to stay in the city.
So let's jump into the best Airbnbs in Nashville, Tennessee!
Quick Answer: These are the Top 5 Airbnbs in Nashville
OVERALL BEST VALUE AIRBNB IN NASHVILLE
OVERALL BEST VALUE AIRBNB IN NASHVILLE
Apartment on Broadway
> $$
> 4 Guests
> Excellent location
> Front Porch and Back Patio
BEST BUDGET AIRBNB IN NASHVILLE
BEST BUDGET AIRBNB IN NASHVILLE
Stunning Private Room in East Nashville
> $
> 2 Guests
> East Nashville
> Shared common room space
AMAZING LUXURY AIRBNB IN NASHVILLE
AMAZING LUXURY AIRBNB IN NASHVILLE
Spacious Loft in Music City
> $$$
> 5 guests
> Super King Bed
> Complimentary Toiletries
BEST AIRBNB FOR SOLO TRAVELLERS IN NASHVILLE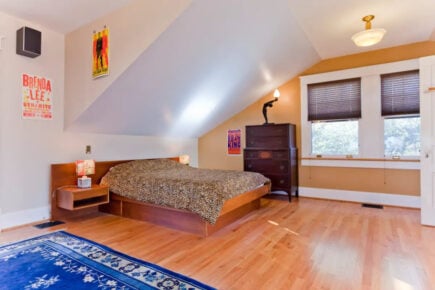 BEST AIRBNB FOR SOLO TRAVELLERS IN NASHVILLE
Nashville Carriage House
> $$$
> 2 guests
> Entire Loft
> East Nashville
BEST AIRBNB FOR DIGITAL NOMADS IN NASHVILLE
BEST AIRBNB FOR DIGITAL NOMADS IN NASHVILLE
The Vinyl at Music Row
> $$
> 4 guests
> THE VINYL (on music row)
> Fibre optic broadband

Unlock Our GREATEST Travel Secrets!
Sign up for our newsletter and get the best travel tips delivered right to your inbox.
What to Expect from Airbnbs in Nashville
Nashville kinda crushes it in terms of great places to stay. There is an abundance of saucy apartments, homestays and vacation rentals that will knock your holiday out of the park. As quite a cheap major city, these come at a relatively affordable price too.
Sadly, Nashville is thought to be one of the least walkable major cities in America, so picking out where to stay in Nashville carefully can make your trip a heck of a lot better.
Apartments- fashionable, contemporary and well-placed
Chasing down a flat in Nashville is a good move. Whilst many Nash vacation rentals are a drive away from all of the fun and charm of music row and broadway, you can really get stuck in by booking an apartment in the city centre.
Not only does it mean that you are easily able to stagger home after possibly one to many, but you won't be far from any of the best places to visit in Nashville. Placement is important in this city, and with a wide range of apartments on offer, you can choose the district that suits you the best.
There are some very classy flats available, with spacious rooms, floor-to-ceiling windows, and decor that could chat up your SO more effectively than you can. However, if you're looking for a luxury stay, you better be prepared to pay for it, as prices can get quite spenny in the top spots. The best Nashville Airbnbs can take more than an arm and a leg!
Staying in downtown Nashville or on music row can be great places to set up, as you won't be short on awesome things to do!
Private Rooms- Quiet and relaxed
Private rooms are usually the cheapest option for a type of Airbnb. These are perfect for couples, solo travellers, and digital nomads, but make a great respite for a USA backpacking trip too. They are essentially rooms in people's homes, and usually have access to a shared living room and/or kitchen space. Since this is actually unappealing to a lot of people, most these days are lofts, studios, or annexes. But they are all awesome!
Choosing a private room can save you some money, and provide access to spaces that would normally add a fat price tag. That said, if you're really looking to crunch the numbers and get your money's worth, there are some great hostel and budget accommodation options in Nashville.
If you want the privacy and extra class bequeathed by an Airbnb, this is a great cheap option.
Homes- family-friendly or celebrity worthy
Predominantly found in the trendy East Nashville, or slightly further out from the downtown area, renting an entire home is a great idea for families or groups of friends.
There are genuinely stunning natural spaces not too far outside the city, so if you want to take advantage of the surroundings, this is the way to do it. Tenessee is host to some crazy tiny homes, and there are fantastic ways to balance the atmosphere of America's music city with the quiet of the countryside.
Homes in Nashville are usually bright, cosy, and in safe neighbourhoods. There are great options in the prestigious 12 South area, which is close to the music row action, but far enough away to be restful during the nighttime. South Nashville can be a great spot for this!
Homes can be quite pricey individually, but between a group of mates they can be good if not excellent value for money. If you want 3 bedrooms or more, homes are the way to do it, since apartments aren't usually that large. Crossing things off that Nashville itenerary won't be a problem either, since there is a great bus network, and easy bike and scooter hire.
Either way, some of the best Airbnbs in Nashville can be found in these search parameters, so go for it!
Why Stay in an Airbnb?
Local Experience: Whether your host is a private owner or a business, they'll be able to give you the top tips on what to do nearby. That doesn't just go for Nashville, but for everywhere in USA.
Unique properties: Airbnb has every kind of property you could think of. There's even a 'unique stays' search function, where you can find your dream property on the site. Nashville in particular has a curious collection of so-called treehouse stays that are worth a look.
Affordability: Airbnbs are considerably cheaper than an equivalent hotel – and you won't have any hidden charges from the minibar either! Airbnbs are possibly the best option for backpackers in USA that need to keep their costs low.
Safety: It might seem a little weird staying in someone's house; however, both hosts and guests are vetted by Airbnb reviews to ensure the safety of both. USA is overall safe (no one mention the guns), and the Airbnb booking security just adds a little extra to it.
Airbnb Experiences: It's not all about where to stay – check out what there is to do in the area with Airbnb Experiences!
The 10 Best Airbnbs in Nashville
4 guests
Front porch and back patio
Let's begin our list with a Nashville Airbnb that has it all for a very reasonable price! It's in one of the hottest locations in town – Broadway. This is where you'll find some of the best attractions in Nashville (all within walking distance)! It's in one of downtown Nashville's few remaining historic buildings, which lends it plenty of character and charm!
If you don't fancy heading out, you're welcome to use the board games which are here for your leisure. It's up to you whether you'd rather play them in the living room, on the front porch, or on the back patio!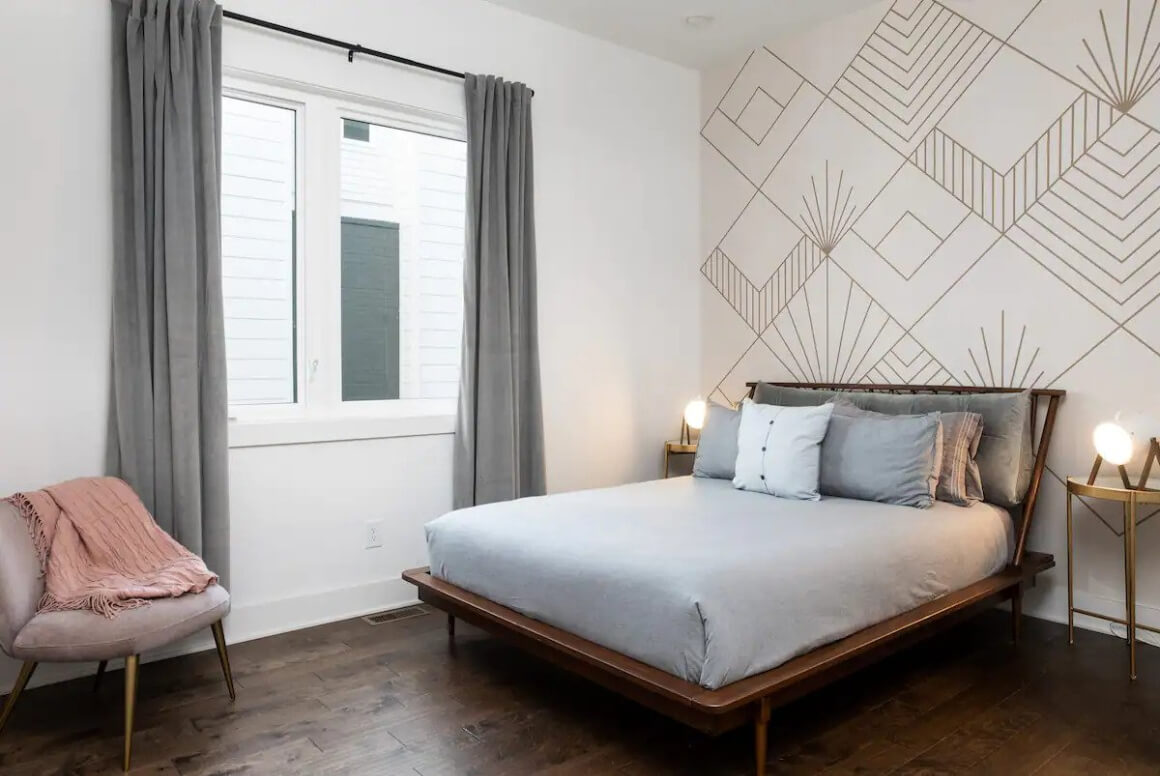 2 guests
Shared common room space
If you're looking for a cheap place to crash in the East Nashville neighbourhood, this is it! This ensuite room is part of a beautifully decorated new development, with a shared kitchen and communal living space perfect for relaxing and whipping up a meal whenever you want to.
There is super fast wifi, a professional cleaning service, and the self-proclaimed boon of being "CLOSE TO EVERYTHING" (in caps, yeh). This cosy apartment is bright, spacious, and an awesome place for solo travellers and couples to get a cheap couple of nights' kip.
5 guests
Complimentary Toiletries
If you have plenty of money to spare for your trip to Tennessee, then check out this awesome luxury Airbnb in Nashville. You won't find a better location, it's right in the heart of the downtown area – so you won't need to get taxis back from the honky-tonk bars and gourmet restaurants! Staying here long term? Well, how about unpacking all your clothes and arranging them in the huge walk-in wardrobe?! Just a few nights – fair enough. Instead, you can just settle down for a film in front of the 50 inch TV!
This stylish boutique loft has everything you could need for a great stay. Located in trendy east Nashville, but close to the enigmatic downtown area, there is fantastic potential for a stay at this Airbnb. Privacy, warmth, and modern decor make this a formidable stay.
There is a superb sofa/TV area a functional kitchen, and a queen-sized bed to crash back into after a day exploring Music City USA! There is a private patio, free parking, and long-term stays are allowed!
$$
THE VINYL (on music row)
4 guests
Fibre optic broadband
This apartment is a digital nomad's wet dream. With super fast wifi, room for guests, and a placement that would put a hillbilly into a coma, you can't go wrong with booking here. Located on the famous Music Row, and within walking distance of the popular Gulch area, this apartment is as stylish and sleek as you would expect it to be.
This apartment can accommodate up to 4 guests, with one master bedroom and a full-sized sofa bed. There is a 65-inch smart TV and a fantastic dedicated workspace. Close to the city centre in downtown Nashville, this apartment is a great place to come back to!
Is This the Best Backpack EVER???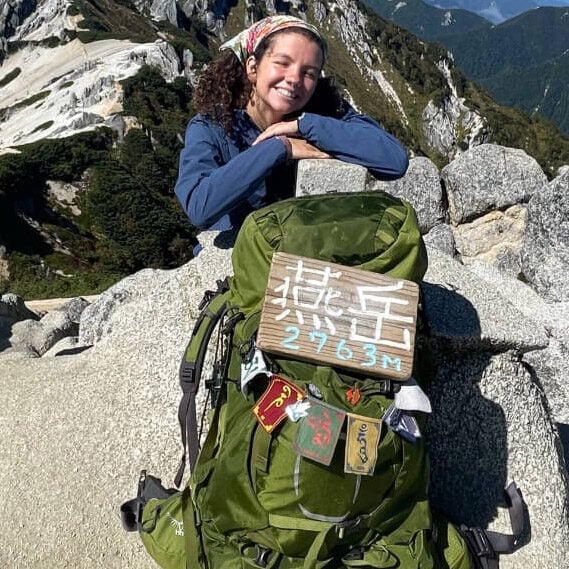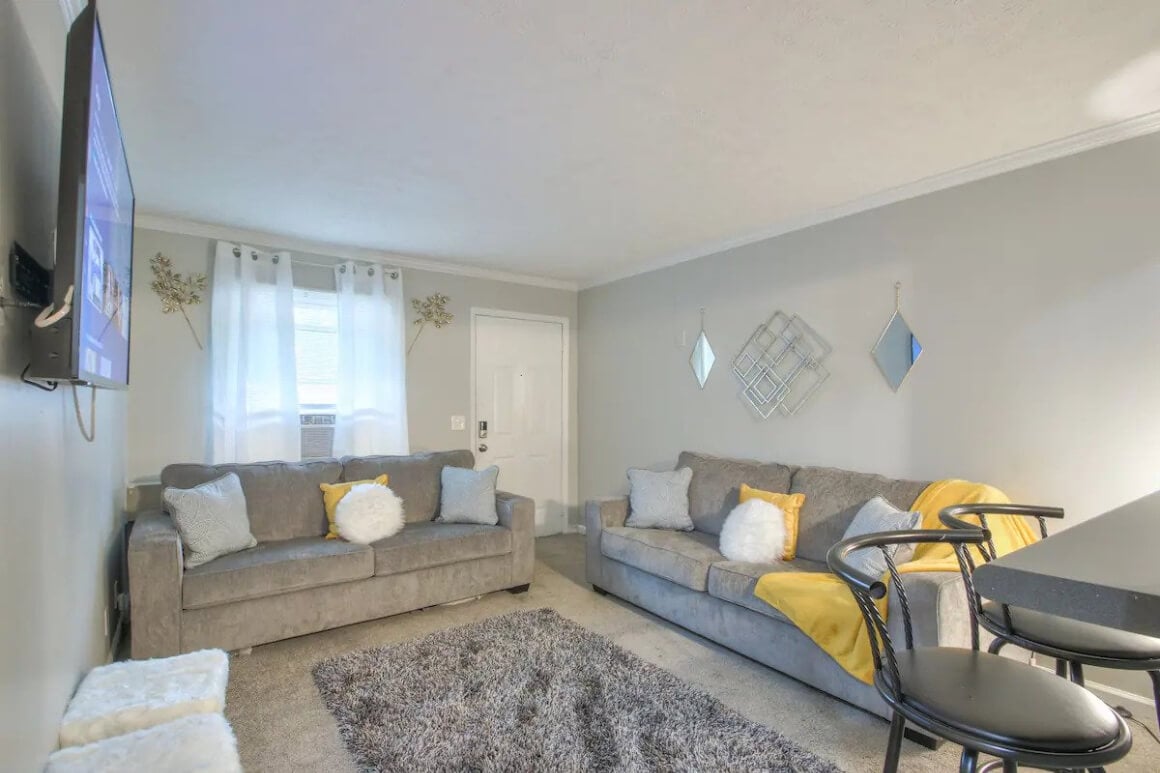 $
Prime location near broadway (<1 mile)
If you're looking to burn a night away in Music City with a couple of mates, this Airbnb will top your charts. With room for 6 guests, and an unbeatable location near broadway, this has got to be one of the best Airbnbs in the city. It also comes at a questionably low price (although the apartment is fantastic), meaning that it is super economical!
The apartment comes with a large, comfy queen bed and two full-sized sofa beds for the rest of the team. There is a TV, air conditioning, wifi, parking, and a great kitchen. For a couple of nights spent jamming to country and high life bouncing, this Airbnb is an awesome pick. It's within walking distance of the best nightlife, so you will be sure ot have a great time.
4 guests
luxury condominium
This apartment is a reclaimed Civil War era building, and has some of the eccentric architecture to show for it. There is a cute living space, boasting an exposed brick wall with stylish graffiti, a kitchen with fantastic modern appliances, and a master bedroom.
This space has a sofa bed if you fancy hosting a friend for the night, and access to a roof balcony, community pool, and BBQ if you're up for a grill! There is a great amount of privacy offered by this apartment, but it doesn't prevent getting involved with the Nashville attraction at all.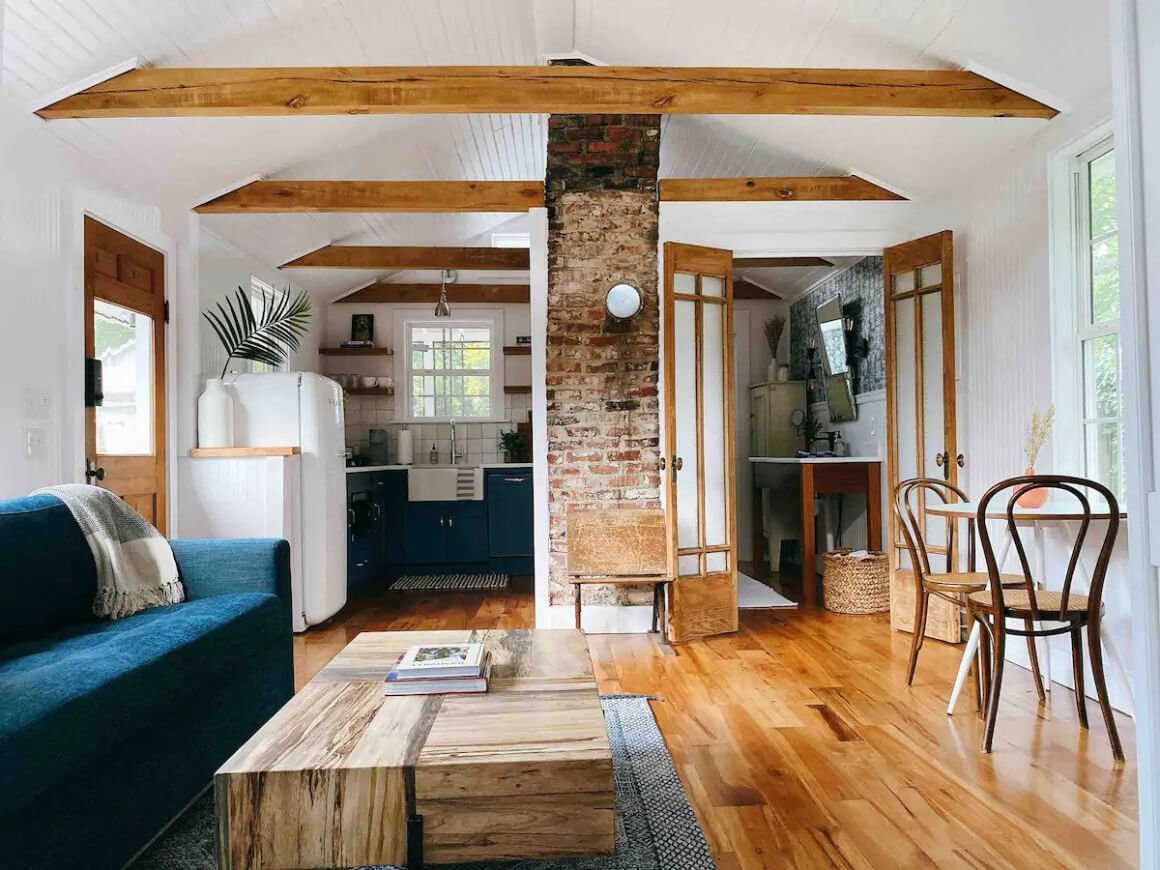 This homestay is located in one of Nashville's most prestigious areas, 12 South. Only a 6-minute drive from Gulch and Downtown Nashville, there is ample opportunity to get out and explore. This stylish and modern cottage is kept spotless and has one of the most eye-catching appearances of any Nashville Airbnb.
With one bedroom and one sofa bed, this place is great for small groups or couples who are looking for a place to base themselves. It's also just a few blocks from broadway, so you can smash that nash music scene with ease!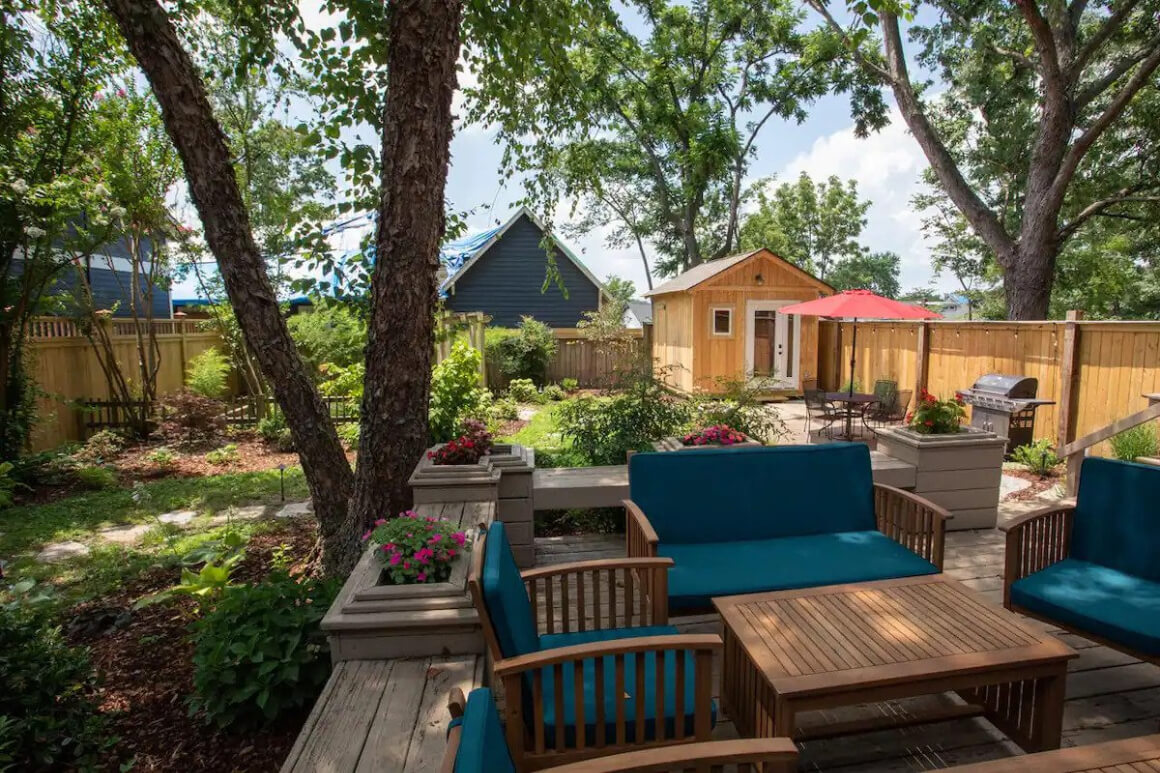 8 guests
Unbelievable backyard space
If you're looking for a place that will dazzle, do not go anywhere. This entire home is unbelievably well kept, clean and tidy, and has an outdoor area that will help kids blow off some steam (and help maintain parents sanity). It's a couple minutes walk from the popular Five Points area.
There are 3 bedrooms, with one master bedroom, one queen room, and a bunk room for kids. There is also a double sofa bed (which is actually comfortable). This property tends to get booked up quick however, so definitely take the initiative!
Best Airbnb in Nashville for a Group of Friends | Upscale Nashville Condo
Located in one of the best areas for vacation rentals in the city (gulch view), this 1-bedroom condo is ideal for a group of friends. With shared pool access and a great shared outdoor space, this apartment has a subdued but stylish decor and a hint of modern flair. There is a fitness centre in the complex too, so staying fit won't be an issue!
There is one king-sized bed, one queen-sized sofa pull-out, and a double air mattress. Both the living room and bedroom have black-out blinds to ensure a restful night's sleep, and smart TVs too!
Top 5 Airbnb Experiences in Nashville
It's clear that Airbnb is firstly a vacation rental website, however, it also dabbles in the active side of the places that it operates in. Airbnb experiences are fun, unusual, and awesome ways to really get to grips with a place.
The best of Nashville's incredible experiences are exactly what you would expect from a city famous for its entertainment industry. They are fast-paced, uniquely American, and can put you in touch with the side of the city you came for.
Booking an Airbnb experience often gives you much better value than larger travel companies, as activities operate in smaller groups. This can mean you get more one-to-one time with your host and can ask all those questions you've been saving up. Activities are often more unconventional and entertaining too since there are much fewer limits on what is on offer.
Anyway, Nashville has some excellent experiences, and just so you don't miss them, I've put the top five right here!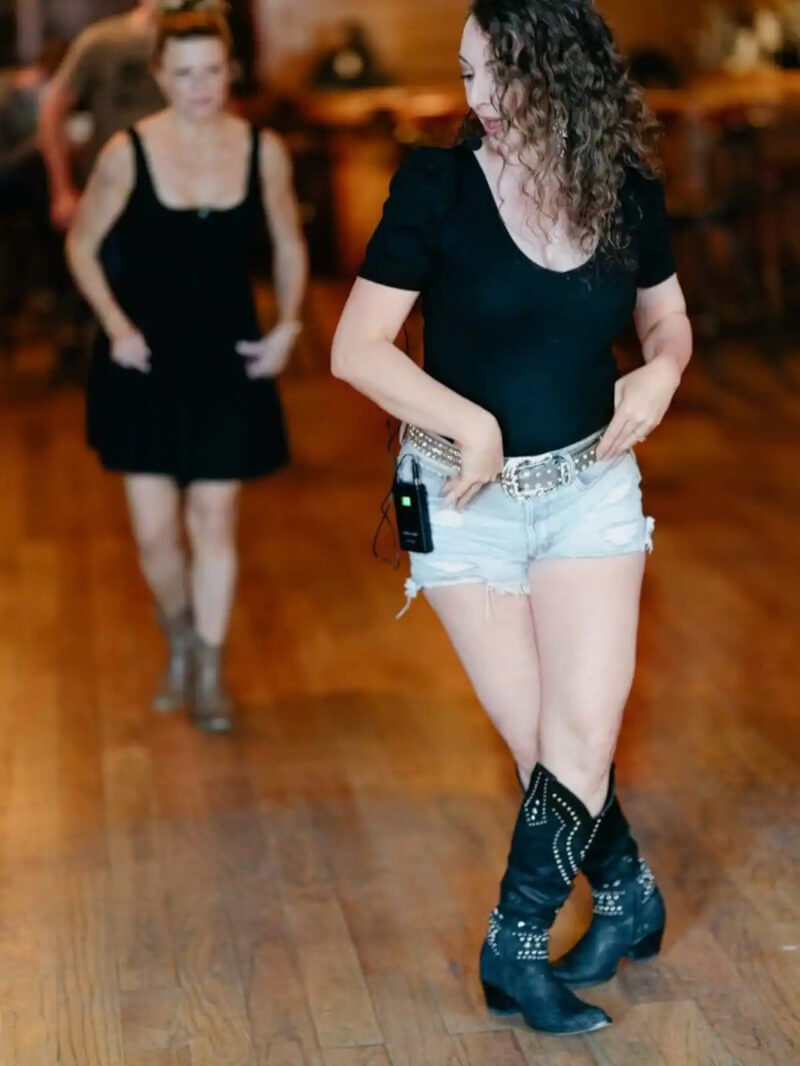 $40 /person
1 hour
up to 10 guests
What better way to get in touch with Nashville than a little line dancing? Euphoric, social, and top-rated, this activity is a wonderful opportunity to get closer to the buzzy side of this magic city.
The hosts are able to offer large group line dances or tuition for individual couples. Each lesson will take you closer to the culture of this part of America, and could even mean that you can take part in a proper event!
This Airbnb experience is a wonderful example of what these activities are all about- getting involved. If that sounds like something that is up your ally, don't hesitate in booking onto one of these classes!
$46 /person
2 hours
up to 14 guests
This is a unique way to experience Nashville's iconic music row. Get stuck in at a real recording studio, hosted by a real studio sound engineer and producer. If you're brave enough, you can even go home with your own recording!
This experience is composed of a two-hour karaoke and singing session, in a retro recording studio underground. You can choose between booking a private or public session, and whether you fancy making your own recording or not!
If you're interested in experiencing the real live music world which Nashville is so famous for, then this is definitely something you have to try.
$50 /person
1.5 hours
up to 30 guests
Just 5 minutes from the Nashville Downtown sits the Art Urban studio. Inside is "the most freeing experience of your life". Get flicking, throwing, dropping and spraying in this artistic free-for-all.
Each person is provided with a 16×20 canvas, overalls, goggles, and shoe covers. Hopefully, this means you won't get splashed. Private group experiences can be booked, so this is a perfect thing if you're looking for an unusual bachelor bachelorette party activity.
There is a lot of fun to be had here, and you might even walk away with a piece of art that you like! Either way, this can be a great way to let loose, get messy, and have some fun!
$35 /person
1.5 hours
up to 30 guests
This is an experience that plays well with the music nerds out there (I love you too). This 7000-square-foot recording studio is open for tours, and the host is ready to get super technical and take you into detail about his vinyl recording process.
There is a lot of behind-the-scenes action ready to surprise and educate about the Nashville music industry. The huge focus required to record, mix, master, and vinyl tracks make this process tricky, and the insights from this tour will be fun to learn for everyone. With an industry expert at the helm, you are sure to be swept up in the excitement of seeing how the pros do it.
This is a perfect way to start a trip to Nashville, uniquely famous for its analogue country recordings. Get ready to step into the recording world, and come out completely baffled by how anything sounds good at all (hint: misspent youths).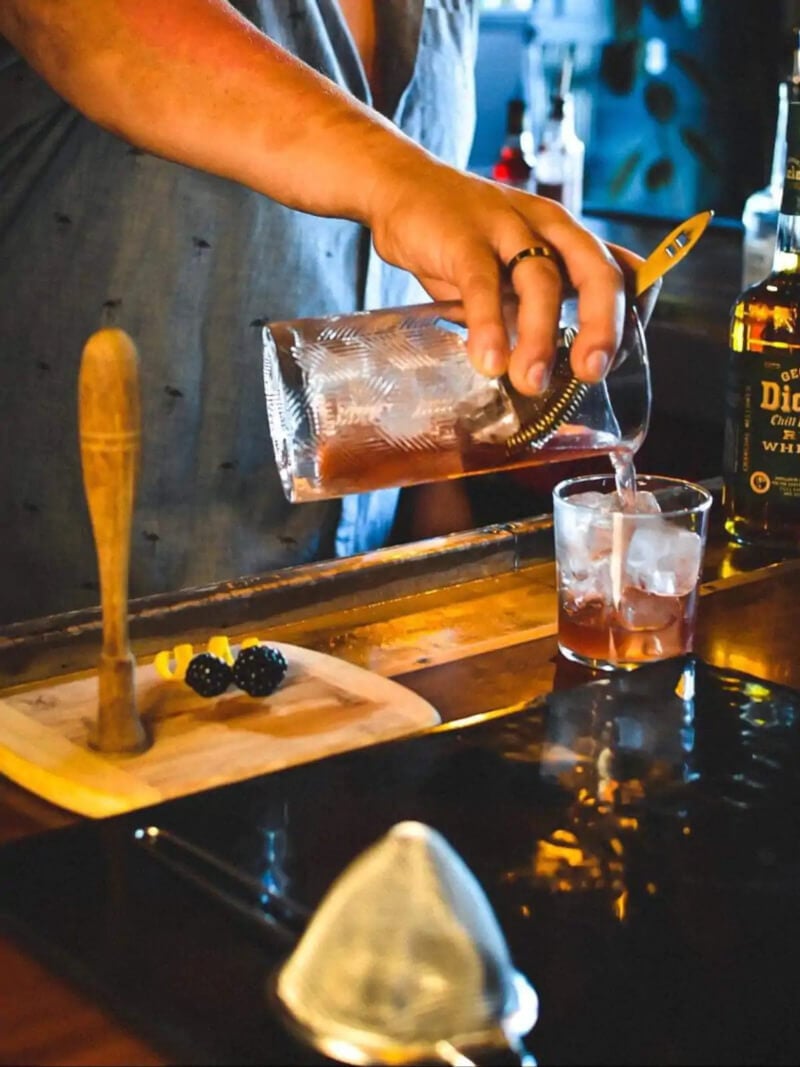 $85 /person
1.5 hours
up to 15 guests
Bad luck for anyone under 21, because this whisky experience is sure to be a good time. Learn about some of the different tastes, textures and qualities of a good whisky, and build 3 old fashions for yourself.
The host has 25 years of hospitality industry experience and will be more than happy to share some of his whisky wisdom with any interested party. The restaurant it is hosted at (Jane's Hideaway) is a gorgeous place, and you are encouraged to stay for dinner and live music after the activity!
If you are a big whisky fan, or simply in search of a bit of local knowledge, experience, and alcohol, this activity is definitely a must.
FAQ about Airbnbs in Nashville
Here's what people usually ask us when they look for vacation homes in Nashville.
Don't Forget Your Nashville Travel Insurance
ALWAYS sort out your backpacker insurance before your trip. There's plenty to choose from in that department, but a good place to start is Safety Wing.
They offer month-to-month payments, no lock-in contracts, and require absolutely no itineraries: that's the exact kind of insurance long-term travellers and digital nomads need.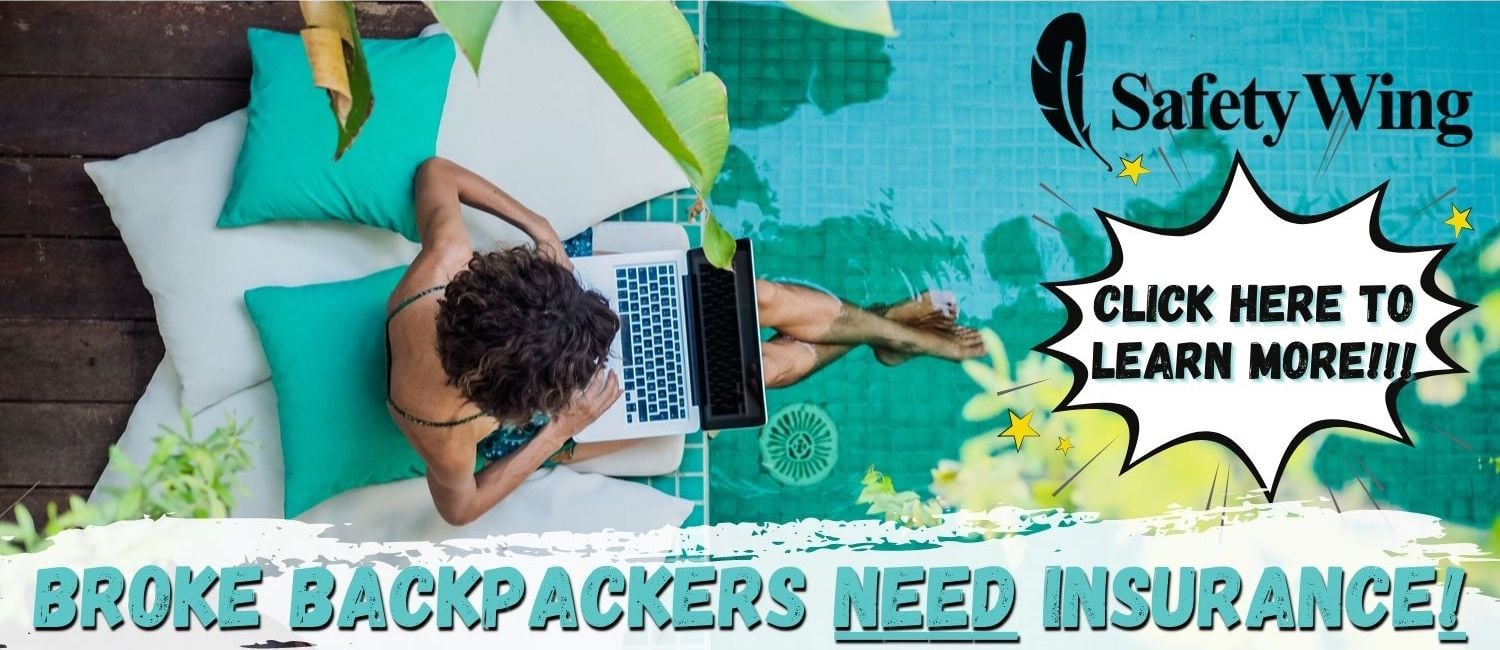 SafetyWing is cheap, easy, and admin-free: just sign up lickety-split so you can get back to it!
Click the button below to learn more about SafetyWing's setup or read our insider review for the full tasty scoop.
Final Thoughts on Nashville Airbnbs
So, that's all from me! I'm sure you'll agree that there's a whole lot of variation and definitely something to suit your personality, travel style, but above all, budget!
Whether you want to stay in a cool stone cottage, an apartment that used to be the home of a bonafide rockstar, or just a quirky, colourful homestay, there's an Airbnb in Nashville for you. I just hope you're not overwhelmed by the choice!
If that's the case, relax and take a deep breath. Go back to the top of my list, and take another look at the top pick. That's the Apartment on Broadway. It's the perfect blend of value, style, and to cap it all, it's in a great location!
My work here is done! I sincerely hope this guide was helpful, and gave you a great insight into Nashville's awesome side. So good luck, and I wish you a great stay in Nashville!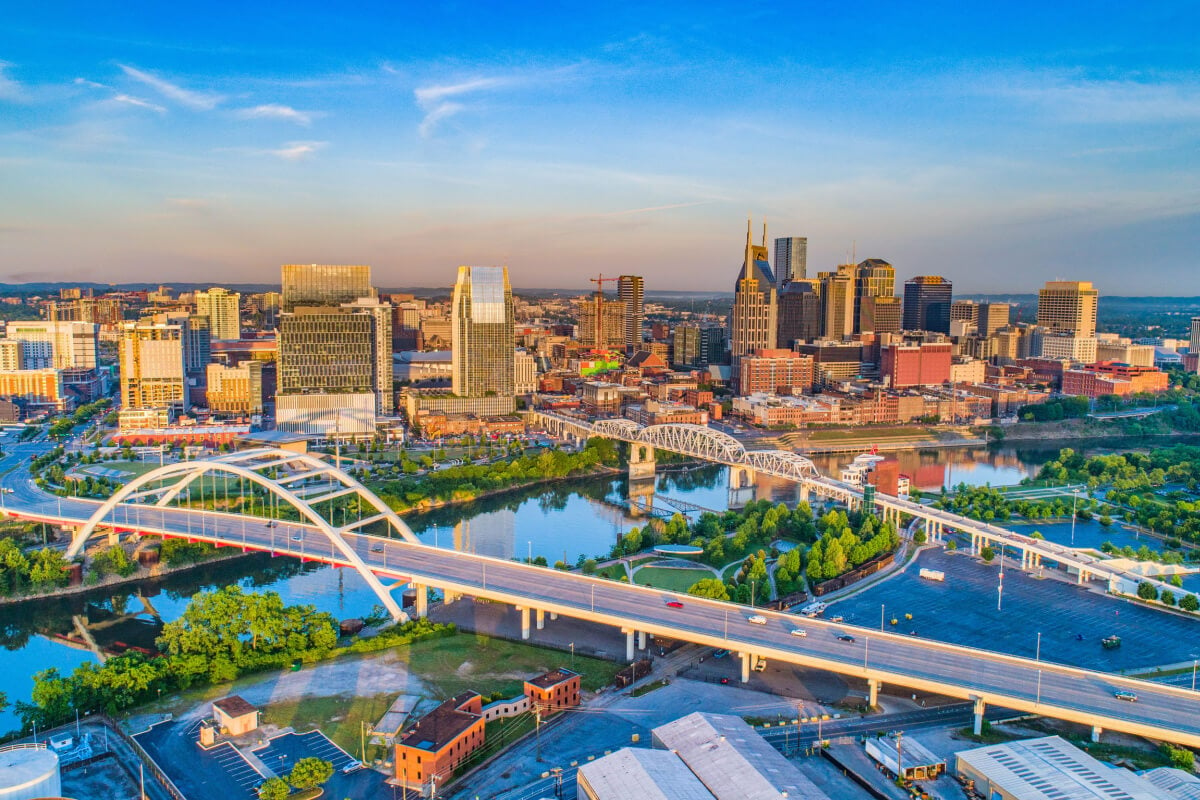 ---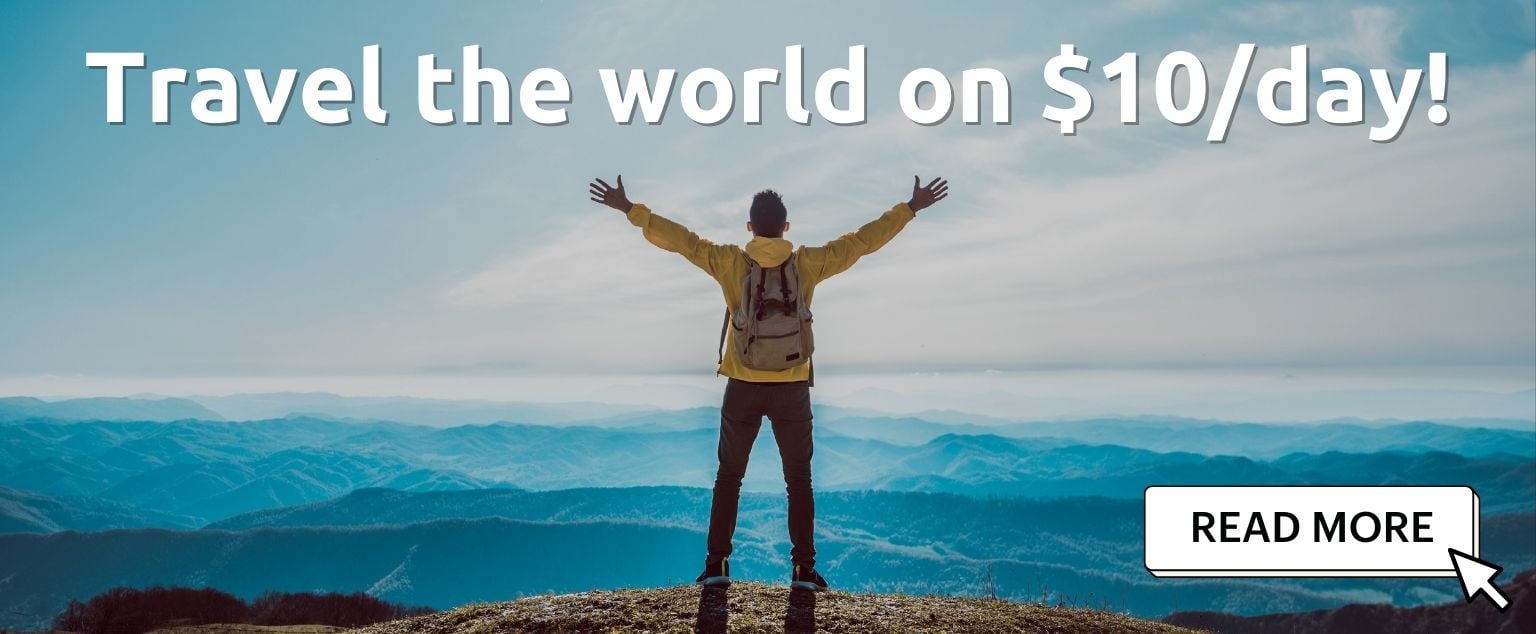 And for transparency's sake, please know that some of the links in our content are affiliate links. That means that if you book your accommodation, buy your gear, or sort your insurance through our link, we earn a small commission (at no extra cost to you). That said, we only link to the gear we trust and never recommend services we don't believe are up to scratch. Again, thank you!