Dubbed the "country-music capital of the world," Nashville is a thriving hub of entertainment! It's the capital city of the southern state of Tennessee and is known for many things including music, good food, and friendly locals!
This southern city is full of history, culture, and all types of music, not just country. To help guide your vacation in Nashville, we've put together the ultimate Nashville itinerary that will ensure you hit all the best spots! We've made sure to include insider tips, popular local hangouts, the best area of the city to stay in, and more!
Whether you're spending 2 days in Nashville, or 2 weeks, this itinerary will provide you with loads of useful information about the city!
To help you decide when to visit Nashville, we've laid out a quick rundown of the seasons. Although the city offers plenty of attractions every month of the year, certain months may align better with your Nashville itinerary.
The summer months (June – August) are peak tourist season in Nashville, as the warm temperatures and ample amount of sunshine is a very alluring factor for tourists. The city really comes alive during the summer, but keep in mind this generates large crowds and higher hotel rates.
If you're planning a trip to Nashville during the winter months (December – February) this is considered the city's low season. Accommodation will be less expensive but the temperatures will be cold and chilly.
The spring months (March – May) and the fall months (September – November) are the best time of year to visit Nashville! The weather is comfortable and makes exploring the city much more enjoyable!
Whether you're spending a weekend in Nashville or a week, you're going to want to stay in an area of the city that will make exploring popular Nashville landmarks easy and convenient!
Downtown Nashville is the energetic heart of the city. This area is hands-down the best place to stay in Nashville to be close to all the action. Many of the city's top attractions are located in and around the downtown area so choosing accommodation here will put you right in the center of Nashville's country music scene!
You'll find everything from crowded honky-tonk bars, to southern-style eateries, to the city's famous museums and attractions!
For a more low-key vibe, East Nashville is a great area of the city to stay in. Located just across the Cumberland River from downtown, this area of the city doesn't draw the tourist crowds like downtown does, but still offers plenty of sights and attractions. Nashville has loads of treehouses and cabins on offer if you're after something more laid back.
It has a quirky and progressive atmosphere with an eclectic and artsy vibe. There are many coffee shops, art galleries, large public parks, and live music joints. For a more local feel of the city, consider staying in this location on your vacation in Nashville!
As well are hotels and motels there are some great hostels in Nashville as well as a thriving Nashville Airbnb scene.
This Nashville hostel is great value-for-money. It offers a prime location in downtown Nashville, free Wi-Fi, 24-hour reception, a communal kitchen, social lounge area, and so much more! The vibe is very laid-back and casual, and the staff is exceptionally friendly and attentive!
Located right in the heart of Nashville's city center, this place is great for first-timers. You'll have access to a huge range of restaurants to suit all budgets, museums and galleries right on your doorstep, and the great access to public transport will make exploring the city-at-large a breeze.
The Quality Inn Nashville Downtown is a great budget hotel option in the city! The rooms are spacious and modern and include a work desk, tea/coffee making facilities, and a cable TV. The hotel property features a large guitar-shaped indoor pool, a free hot breakfast buffet, and free Wi-Fi runs throughout the property!
Whether you're spending one day in Nashville, or more, you're going to need to figure out how to get around the city. Some of the best parts of Nashville are relatively spread out, making it a little difficult to walk to most of them.
Renting a car is your best bet for seeing the city and getting to every stop on your Nashville itinerary with ease! Car rental companies can be found at the Nashville International Airport as well as several locations around town. Renting a car in the US is THE way to get around by the way.
Nashville also has several public transportation options. Nashville MTA's Music City Circuit is a free bus service that runs through downtown Nashville. This bus system operates Monday through Saturday and has scheduled stops every 10 to 15 minutes.
The Music City Trolley Hop is another great way to get around Nashville and learn more about the city's history at the same time. The trolley offers a 1-hour fully narrated tour, with the option of disembarking at any of 7 stops that are placed in key locations in the city!
Downtown Nashville is fairly compact, so if you're staying in this location, you can easily walk from one location to the next.
Another option for transportation is Nashville GreenBikes. This bike-sharing program offers a convenient and fun way to explore the city and get a bit of exercise at the same time!
Centennial Park | Music Hall of Fame and Museum | Johnny Cash Museum | Grand Ole Opry | Broadway District
The best way to start your Nashville trip itinerary is by checking out the city's most popular attractions! This will provide you with a wonderful introduction to Nashville and is sure to keep you entertained all day! Grab your walking shoes and get ready for a fun day out exploring Music City!
Day 1 / Stop 1 – Centennial Park
Why it's awesome: This large, well-maintained park offers a peaceful area to relax in the city. It's full of quiet pockets where you can enjoy nature. It also contains a full-scale replica of the Pantheon in Greece!
Cost: The park is free to visit. The Pantheon costs USD $6.00 to visit.
Food nearby: Head to Maggiano's Little Italy for classic Italian fare and relaxed family-style dining.
Centennial Park is a large public park located approximately 2-miles west of downtown Nashville. It's one of Nashville's premier parks and features 123-acres of urban space. Inside the park, you'll find many attractions including walking trails, a lake, the Centennial Art Center, historical monuments, volleyball courts, and more!
The park features an initiative called "If Trees Could Sing." You'll find custom tree signs placed throughout the park on a selection of trees. The trees have special QR codes that visitors use to plug into their smartphones. The codes display web videos of Nashville's musical artists talking or singing about trees! The videos provide park visitors with fun information about trees, including their benefits, and how to take care of them!
Centennial Park also contains a full-size replica of the Parthenon in Greece and serves as a pinnacle of classical architecture. It was originally built for Tennessee's 1897 Centennial Exposition, and has been drawing crowds ever since! This impressive structure is high up on the list of must-see Nashville attractions!
The Parthenon also serves as Nashville's art museum. The museum features a permanent collection of paintings by 19th and 20th century American artists. There is also a gallery space that features a wide variety of temporary shows and exhibits.
Insider Tip: You'll find lots of events going on in the park, especially on Saturdays and Sundays. If you're looking for things to do in Nashville this weekend make sure to check out the park's event page!
Day 1 / Stop 2 – Country Music Hall of Fame and Museum
Why it's awesome: This large and comprehensive museum documents the history of country music in the United States!
Cost: General admission is USD $25.95
Food nearby: No trip to Nashville would be complete with listening to some live country music! Head to Honky Tonk Central for pub grub and live country music playing all day long!
The Country Music Hall of Fame and Museum in one of the top Nashville points of interest. Established in 1964, this museum and research center is dedicated to the preservation and education of American vernacular music. It's one of the world's largest museums and contains one of the world's most inclusive musical collections!
The museum honors both classic and current artists and exhibits everything from Elvis Presley's custom Cadillac limousine to outfits and instruments used by Carrie Underwood. It helps keep the history of country music alive with its extensive and permanent musical collection, which houses more than 800 stage costumes, 600 instruments, and hundreds of other objects!
You don't have to be a country music fan to appreciate this stop on your Nashville itinerary! This well-thought-out and engaging museum will have you thoroughly entertained for hours!
Insider Tip: For just USD $2.00 more than the cost of your general admission ticket, you can purchase a museum audio guide! This guide will narrate you through the museum's displays with fun details, tips, and behind-the-scenes stories!
Day 1 / Stop 3 – The Johnny Cash Museum
Why it's awesome: This popular Nashville museum displays pictures and other memorabilia from the life of country music legend Johnny Cash.
Cost: General admission is USD $19.95 plus tax
Food nearby: Head to the Wildhorse Saloon for southern food, live music, multiple bars, and dancing!
Located in the heart of downtown Nashville, the Johnny Cash Museum honors the life and career of country music superstar Johnny Cash, often referred to as "The Man in Black." The museum opened in April of 2013 and contains more than 1,000 artifacts, displayed in chronological order.
Uncover the mystery behind The Man in Black as you explore the wealth of information on display at this famous Nashville museum. Learn about the different periods in Cash's life, from his years in the Air Force to his marriage to June Carter.
The museum boasts the world's largest collection of artifacts and memorabilia related to Johnny Cash. Since the museum is officially endorsed by the Cash family, you'll also see personal items not available to be viewed anywhere else!
From short films to handwritten notes to famous costumes worn on stage, this museum will take you on a journey into the life of one of the best selling recording artists of all time!
Besides exhibits, the museum also contains a small gift shop stocked with Johnny Cash souvenirs. There's also a cafe that serves Cash's personal chili recipe!
Insider Tip: Located directly above the Johnny Cash Museum is the Patsy Cline Museum. Visit this museum and learn about the life of one of country music's biggest female stars!
Day 1 / Stop 4 – Grand Ole Opry
Why it's awesome: Iconic country music venue featuring weekly performances that provide one of a kind entertainment!
Cost: Ticket prices range from USD $40.00 – USD $110.00 depending on the performance.
Food nearby: Head to Mission BBQ for a casual dining experience featuring Nashville BBQ and classic American sides.
The Grand Ole Opry is Nashville's number one attraction! This famous concert hall features weekly American country music concerts. It was founded on November 28, 1925, and is the longest-running radio broadcast in US history!
The Grand Ole Opry was formerly housed in the Ryman Auditorium but moved locations on March 15, 1974, to take up residence at the newly built Grand Ole Opry House.
The Opry showcases a mix of country legends as well as contemporary chart-toppers! It's world-renowned for creating one-of-a-kind entertainment experiences for audiences of all ages. It's been called the "home of American music" and "country's most famous stage."
The acoustics are incredible, the theater design is well thought out and screams country, and the performances put on are world-class. If you don't have time to catch a show, you can also book a tour of the Grand Ole Opry House! These are several tours to choose from, each providing an intimate look at the people, items, and the stories behind this famous concert venue.
The Grand Ole Opry is one of the top places to visit in Nashville and is a true bucket list experience!
Day 1 / Stop 5 – Broadway District
Why it's awesome: A lively area of Nashville known for its buzzing atmosphere, live country music, and legendary nightlife scene.
Cost: Free!
Food nearby: Acme Feed & Seed is a four-story bar and restaurant featuring unique bar food, great cocktails, and live music.
The perfect place to finish day 1 of your itinerary for Nashville is at the famous Broadway District! Broadway is a major street running through the center of downtown Nashville.
You'll find numerous restaurants, bars, shops, and many popular Nashville attractions in this area of the city. This popular district stays busy all day, including night, when it turns into the epicenter of Nashville's nightlife scene!
The heart of the country music scene is the four-block stretch of lower Broadway that has earned the nickname Honky Tonk Highway! For those who don't know, a Honky Tonk is a bar that provides country music for its patrons. These bars are especially common in the southern states. As you can imagine, Nashville is full of popular Honky Tonks, with many filling the streets of Broadway!
The live music starts playing in the early afternoon and carries on into the night. There is no cover charge for most of the venues found along Honky Tonk Highway, making this area the perfect place to bar-hop. Sit down for a drink, and if nothing strikes a chord, simply move on to the next venue!
As you can imagine, this area of the city really comes alive on Friday and Saturday nights. If you're planning a Nashville weekend trip, this is the place to be! Cap off your day with a self-guided Nashville walking tour around this iconic district!
Ryman Auditorium | Tennessee Museum | Nashville Market | Bicentennial Park | Music Row and RCA Studio B
Spend your 2 day itinerary in Nashville checking out even more the city's hot spots and cultural attractions, as well as some local hangouts!
Day 2 / Stop 1 – Ryman Auditorium
Why it's awesome: The Ryman Auditorium is a national historic landmark. It's an iconic country music venue that offers daily tours and performances.
Cost: Tickets for performances start at USD $20.00. Tours start at USD $24.95.
Food nearby: Tequila Cowboy is a bar and grill featuring happy hour specials, live music and a mechanical bull.
The Ryman Auditorium is a famous music venue in Nashville with a long-running history. It originally opened in 1892 and was the home of the Grand Ole Opry from 1943 – 1974.
When the theater was constructed it was not designed to be a performance venue and lacked a true backstage area. The shortage of space and growing popularity of performances forced the Ryman Auditorium to close its doors and move to another location. Following the departure of the Opry, Ryman Auditorium sat mostly vacant for 20 years.
After a restoration project, the Ryman opened its doors to the public once again! During the day, you can take a tour of the Ryman theater. Choose from a self-guided walk through the theater where you can check out the exhibits and learn about its history at your own pace, or upgrade to a guided tour of the backstage area with a knowledgeable tour guide!
At night, the venue hosts a diverse range of concerts. Make sure to check out their event calendar for a full list of performers. Watching a show at the Ryman is a unique experience you don't want to miss when you travel to Nashville!
The Ryman Auditorium is known as the "Mother Church of Country Music," and has served as an important venue for country music for more than a century. It's where bluegrass was born, where Johnny Cash met June Carter, where countless careers took off, and where country music found an audience beyond its own backyard!
The Ryman is open daily for tours and shows. It's located right in the heart of Music City and is an absolute must-see stop on your Nashville itinerary!
Day 2 / Stop 2 – Tennessee State Museum
Why it's awesome: The Tennessee State Museum is a large and well-organized museum that makes learning about the state's history fun for all ages!
Cost: Free!
Food nearby: Germantown Cafe is a southern style cafe offering eclectic menu options and a relaxing atmosphere.
The Tennessee State Museum is a large museum in Nashville that traces the history, culture, and heritage of Tennessee.
This comprehensive museum has many attractions and exhibitions to offer guests. Explore the origins of Tennessee food, Discover Tennessee's musical heritage, and learn about the state's reconstruction era after the Civil War. You'll see everything from Native American artifacts to replicas of pioneer buildings to Civil War relics!
The museum is well curated and modern. Guests can go at their own pace and take their time reading displays, watching short films, and checking out the exhibits.
This museum is also a great place to bring kids! There is a children's gallery that encourages children to discover Tennessee's history with a fun hands-on approach!
We recommend spending at least 2 – 4 hours at the museum to really absorb and see everything. The museum is closed on Mondays and offers limited hours on Sundays.
Insider Tip: Free parking is available in their parking lot between the Museum and the Nashville Farmers' Market.
Day 2 / Stop 3 – Nashville Farmers' Market
Why it's awesome: Catch a glimpse of the city outside of the touristy areas and rub elbows with the locals!
Cost: Free to visit!
Food nearby: You'll find loads of food options inside the market catering to a wide variety of dietary needs. If you're a fan of beer, head to The Picnic Tap for locally brewed craft beer and picnic-style food! If you really love food, consider taking a food tour in Nashville and sample all the local favourites.
At the Nashville Farmers' Market, you can shop like a local, eat like a local, and interact with locals!! This fun market attracts all age groups and interests and sets the scene for the perfect social gathering!
Many Nashvillians and tourists head here for a great variety of food, affordable prices, and a lively atmosphere. It's a great way to sample the local culinary flavors of Nashville!
It's a year-round market that consists of two large covered sheds that house more than 150 vendors, including farmers, artisans, and small businesses. You'll find fresh produce, artisanal food, drinks, restaurants, craft stalls, shops, and more!
There are fun events hosted sporadically throughout the year as well as recurring weekly events such as live music and cooking demonstrations.
The Nashville Farmers' Market is open every day of the week from morning to evening. It guarantees a good time and should not be missed on your itinerary for Nashville!
Insider Tip: On the 3rd Friday of every month, from 5:00 pm – 9:00 pm, the venue hosts a night market where guests can enjoy after-hours shopping, sipping, dining, and live music!
Day 2 / Stop 4 – Bicentennial Capitol Mall State Park
Why it's awesome: The park contains a wonderful display of Tennessee's history. It's a beautiful and well-maintained urban space located in the middle of Nashville.
Cost: Free!
Food nearby: Von Elrod's Beer Hall & Kitchen is a popular beer garden that offers homemade sausages and classic pub grub. Head in for a casual bite to eat and great happy hour specials!
Located right across from the Nashville Farmers' Market, Bicentennial Capitol Mall State Park makes for the perfect next stop on your Nashville itinerary!
Located in the heart of downtown Nashville, this large urban park spans 19-acres and serves as a monument to the bicentennial celebration of Tennessee's statehood.
The park provides visitors with information about Tennessee's past. A simple stroll through the park will reveal many facets of the state's history including a 200-foot granite map of the state, war memorials, many state historical facts engraved on park structures, planters with native plant species, and more! You'll also be able to witness spectacular views of the State Capitol and Capitol Hill from the park.
The park is free to enter and is perfect for a bit of exercise or just relaxing. There are plenty of mature trees where you can find shade and have a picnic. Enjoy a leisurely bike ride, quiet stroll, or go for a run! There are also regular events and activities hosted at the park.
Day 2 / Stop 5 – Music Row and RCA Studio B
Why it's awesome: This studio takes you on an incredible journey through Nashville's musical history.
Cost: Adult USD $40.95, Youth USD $30.95
Food nearby: DeSano Pizza Bakery is a casual eatery specializing in thin-crust Neapolitan pizza made with high-quality ingredients!
The RBA Studio B is as famous as studios get! This iconic studio is located in the historic Music Row district. It helped establish Nashville as a recording epicenter and also catapulted many country music artists to stardom! The studio is a cultural attraction for visitors, who can learn the history of the evolution of Nashville as the 'Music City!'
Famous artists such as Dolly Parton, Willie Nelson, Carrie Underwood, and the King himself (Elvis Presley), have all recorded here! Elvis Presley is known to have made more than two hundred song recordings at this location alone!
Take a guided tour and sit at the very piano in which Elvis recorded many of his top hits! Stand in the same room where musical legends recorded their hit songs. A tour of this studio is a must for music history enthusiasts, Elvis fans, or anyone that enjoys classic country!
After your tour of RBA Studio B, explore the surrounding area of Music Row. You can explore this area on foot by yourself, or take a trolley tour or walking tour and learn more about the history of this area from a knowledgeable tour guide.
Make sure to snap a picture of the iconic Owen Bradley piano statue and the large guitar next to the "Welcome to Music Row" sign.
Music Row is steeped in music history and should definitely be included in a 2 day itinerary in Nashville!
Nelson's Green Brier Distillery | Nashville Zoo | Adventure Science Center | Frist Art Museum | Cooter's Nashville
If you're planning a 3 day itinerary in Nashville, you're going to need more activities and attractions to fill your time. Here are a few extra things we think are great additions to your Nashville itinerary!
Nelson's Green Brier Distillery Tour
Take a tour of this historic distillery and learn all about Tennessee whiskey!
Head in for a whiskey tasting, or one of their fun weekly events!
Gift and bottle shop featuring whiskey and barware for purchase
Nelson's Green Brier Distillery is a proud producer of Tennessee whiskey! Take a tour of the distillery and journey through the history of whiskey in the south.
You'll visit the production floor and learn about the process of making Tennessee whiskey, and about the whiskey culture in the south. The tour ends in their tasting room, where guests are treated to a complimentary sample of Tennessee whiskey!
This distillery also provides a fun atmosphere. There is plenty of seating around the bar and even an area where guests can enjoy a game of cornhole!
The distillery is open seven days a week and tours are given every day. Tours last between 40 – 45 minutes and run every half hour. If you're planning a Nashville weekend trip it is encouraged to book this tour online in advance as weekend tours are popular and tend to sell out.
If you're a whiskey fan touring Nashville, this is one stop you don't want to miss!
Nashville Zoo at Grassmere
Zoological garden and historic plantation farmhouse
Located 6-miles southeast of downtown Nashville
Large zoo designed for all ages to enjoy!
The Nashville Zoo at Grassmere houses 2,764 animals and 365 species. This large 188-acre zoo is overloaded with fun attractions. Take a train tour through the zoo, ride the soaring eagle zip-line, or visit the shell station and hang out with the turtles!
While you're here, make sure to check out the Grassmere Historic Home, built in 1810. This house is the centerpiece of the Grassmere Historic Farm and is open seasonally for guided tours.
Learn the history of the property and the 5 generations that lived here. See the original furniture and family portraits. After the tour, you can explore the rest of the property, including the gardens and family cemetery!
This zoo makes for the perfect day out and is fun for the whole family! Kids will especially love the animal encounter area and the fun themed playgrounds. If you're trying to figure out what to do in Nashville with kids, make sure to add this stop to your itinerary!
Adventure Science Center
The museum is open every day from 9:00 am – 5:00 pm
Daily planetarium shows are offered
Adult admission is USD $18.00 Children (2-12) admission is USD $14.00
If you're planning a Nashville itinerary with kids, make sure to check out the Adventure Science Center. This non-profit science museum is designed with children in mind and features over 175 hands-on interactive exhibits!
Kids will love learning about science at this museum. Climb up the 75-feet tall adventure tower and visit the observation deck for wonderful views of the city!
Kids can learn about music at their large interactive instrument exhibits. There is a large walk-in guitar where you can actually stand inside the body of a guitar and feel the vibrations! A large walk-on piano provides a fun experience where you can use your feet to compose music.
Kids can learn about health and explore the human body as they climb through an oversized replica of the human heart and climb up a ladder of bones and cartilage!
For dining options, there is a subway restaurant on the second floor providing freshly made sandwiches, salads, and personal pizzas. There is also a Vega Yogurt and Treats with a wide range of self-serve frozen yogurt options and endless toppings.
At their outdoor picnic area you can enjoy whatever food you bring with you. You can also leave the museum and come back later in the day, just make sure to save your ticket!
Frist Art Museum
Located in downtown Nashville
Free live music on Thursday and Friday evenings
There is a gift shop with unique hand-crafted merchandise and a small cafe
The Frist Art Museum is an art exhibition hall in Nashville. The museum does not have a permanent collection, but rather focuses on traveling exhibitions from around the United States and the world. It presents an ever-changing inventory of exhibitions from local, regional, national and international sources.
The museum offers a retrospective of highlighted artists, so you're able to fully appreciate and learn about the artist and their work. The ever-changing exhibits keep the museum interesting and you could visit the museum many times and see new works of art every single visit.
The building itself is a great example of art deco architecture and the museum is very well laid out and organized.
For a more intimate and insightful look at the art in the museum, guests have the option of booking a tour with a knowledgeable tour guide. Group tours and individual tours are both available.
The museum is open seven days a week. The entrance ticket for adults is USD $15.00, while children 18 years old and younger go free.
Cooter's Nashville
The museum is free to visit
A museum that pays tribute to the popular TV show 'The Dukes of Hazzard'
Open every day from 9:00 am – 8:00 pm
Cooter's Nashville is a museum dedicated to the Dukes of Hazzard. Stepping into the museum is like a walk through time! It's a throwback to the 70s and early 80s when this program enjoyed a long and popular stint on TV!
It's packed with memorabilia and contains an interesting mix of show-related items such as cars, behind-the-scenes photos, clothing, scripts, and more! You can also see a lot of the merchandise that was produced during the show's run on TV. They even have the original door from 'Uncle Jesse's' farmhouse!
The museum is attached to a gift store where you can purchase all your Dukes of Hazzard themed souvenirs. You can also sit in one of the famous vehicles from the show and have your picture taken (for a fee).
This museum is a must-see for any Dukes of Hazzard fans, or anyone wanting to escape the hustle and bustle of downtown Nashville for a bit and explore another area of the city.
If you're planning a 3 day itinerary in Nashville make sure to add this free museum to your list of stops!
Whether you're planning a 3 day Nashville itinerary, or more, safety is always an important thing to keep in mind. Just like any other big city, crime does occur. However, there are several precautions you can take to minimize your risk of being targeted.
Downtown Nashville is known for its nightlife scene and has some of the greatest honky-tonks and country music halls in the world. However, the mix of tourists, alcohol, and poverty can make this an area for crime. If you plan to drink more than you normally would, try and keep your wits about you, and never leave your drink unattended.
If you're leaving a bar or club late at night, rather than using public transportation or walking to your accommodation, order an Uber to take you back. Your driver will pick you up right outside the doors of the property, and safely transport you back to where you are staying.
There is some pickpocket-related risk in the touristy areas of the city. Be vigilant, especially late at night and in crowded areas. Try and avoid traveling with too much cash, rather use your credit/debit card for purchases.
Keep your wits about you, stick to populated areas, and try not to travel alone after dark, and you should be more than fine.
Don't Forget Your Travel Insurance for Nashville
World Nomads' mission is to support and encourage travellers to explore their boundaries. They offer simple & flexible travel insurance, and safety advice to help you travel confidently.
They've been doing it since 2002 – protecting, connecting, and inspiring independent travellers just like you.
Get a quote below or read our in-depth review!
World Nomads provides travel insurance for travelers in over 100 countries. As an affiliate, we receive a fee when you get a quote from World Nomads using this link. We do not represent World Nomads. This is information only and not a recommendation to buy travel insurance.
Day trips are a highlight of traveling to Nashville are a great way to see more of the city and surrounding areas. These tours take care of all of the planning for you, so you're able to fully relax and enjoy an exciting excursion!
Historic Tennessee Sightseeing Tour
On this 6.5-hour tour, you'll experience some of Tennessee's other famous attractions! Travel back in back in time as you visit two historic homes in the United States. First, you'll stop at the Belle Meade Mansion, a world-renowned thoroughbred farm. See the impressive antebellum architecture and enjoy a wine tasting at the Belle Meade winery!
Next, you'll visit the home of the 7th U.S. President, Andrew Jackson. Historians consider his former home the best-preserved early U.S. presidential home, and it looks just like it would have in 1836! This is one of the best day trips from Nashville for history buffs!
Civil War History Tour
On this 7-hour tour, you'll visit three historic Civil War-era homes in Franklin, Tennessee. Hear gripping war stories, learn about the famous battles, and get the unique perspectives of soldiers and civilians alike.
Tour the Carter House, Lotz House, and the Carnton Plantation. See the real bullet holes and cannonballs left from the bloodiest battle in the Civil War. This tour also includes a lunch break (own expense) between tours of the homes in the historic downtown district of Franklin. If you're spending 3 days in Nashville and wanting to explore another area of the state, this is a great tour option!
Nashville to Graceland Memphis VIP Tour
On this full-day tour, you'll travel to Memphis, Tennessee and visit Elvis Presley's home, Graceland. Enjoy VIP access to the Graceland complete including the burial site of the King of Rock n Roll, Elvis' car museum, and more!
Next, you'll take a guided tour of the famous Sun Studio, see what the recording process used to be like and hear how many music legends got their start here! Finish with a trip to the lavish Peabody Hotel before being transferred back to Nashville in an air-conditioned bus.
Memphis is the birthplace of Rock 'n' Roll and the capitol of Blues music. If you're a music lover make sure to add this day trip to your Nashville itinerary!
Nashville to Jack Daniel's Distillery Bus Tour
On this 7-hour tour, you'll explore the historic Jack Daniel's Distillery! Enjoy an air-conditioned coach or bus transfer with a professional driver/guide. Upon arriving at Jack Daniel's distillery, you'll disembark the bus and start your tasting tour! The tour runs approximately 1.5-hours.
You'll see the visitor center, the office where Jack Daniels conducted business, the Barrelhouse building, and more! After the tour, you'll have 1.5-hours to stroll the small square of downtown Lynchburg. Grab a bite to eat at one of the restaurants overlooking the square (at own expense). Or pick up branded Jack Daniels items at the downtown general store!
General Jackson Showboat Dinner Cruise
On this 4-hour tour, you'll cruise down the Cumberland River from Nashville. Enjoy a dinner cruise with live entertainment onboard an enchanting paddlewheel riverboat. With the beautiful city of Nashville as your backdrop, you'll enjoy a magical night of entertainment.
Enjoy a delicious dinner in the beautiful Victorian Dinner Theater of the boat. After dinner, you'll be treated to a musical experience, "Heart of Tennessee: A Musical Road Trip." This performance showcases the music Tennessee is most famous for, with genres including bluegrass, soul, gospel and – of course, a whole lot of country!
Find out what people want to know when planning their Nashville itinerary.
Conclusion
Although country music has strong roots in Nashville, this city is for more than just country music lovers! With a thriving entertainment scene, spacious parks to explore, famous museums, and tasty southern cuisine, Nashville is the perfect place to plan your next vacation!
Creativity is at the heart and soul of the city which makes for a wonderful mix of attractions. It's a unique city that is sure to leave a lasting impression on you.
The great thing about Nashville is that it's a city you could visit over and over again and still find new things to do. It's a vacation destination with options for all ages, and activities to suit everyone's preferences!
We hope this Nashville itinerary will help you to explore the popular attractions spread throughout the city and to discover everything that this southern city has to offer! With all the insider tips and insightful knowledge packed into this guide, you'll explore the city like a local, even if it's your first time visiting!
---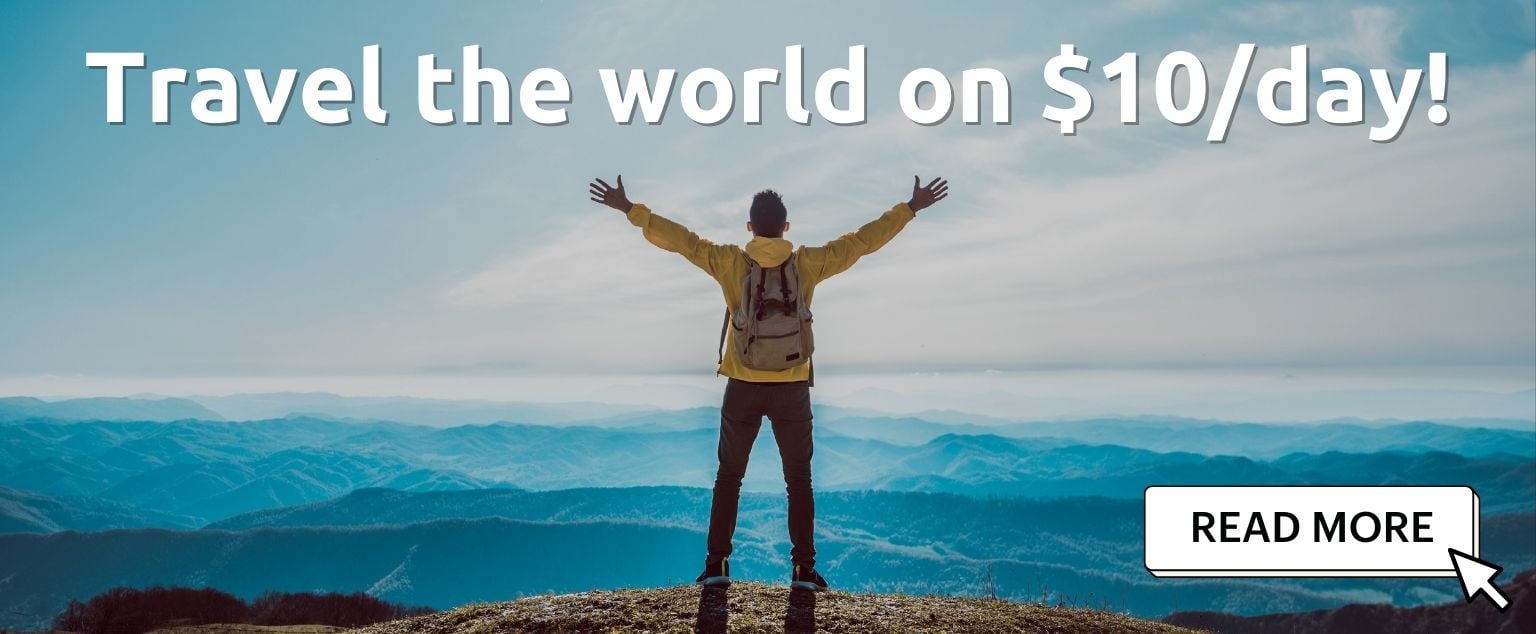 And for transparency's sake, please know that some of the links in our content are affiliate links. That means that if you book your accommodation, buy your gear, or sort your insurance through our link, we earn a small commission (at no extra cost to you). That said, we only link to the gear we trust and never recommend services we don't believe are up to scratch. Again, thank you!