Over the past few years, Nashville has emerged as one of the coolest cities in the United States. It's a city that caters to all types of visitors with its legendary music scene, boisterous bars, indulgent restaurants and interesting history.
Nashville is an expensive city and finding budget accommodations can be a real challenge, which is why I wrote this guide for the best places to stay in Nashville, so you'll be able to enjoy the best of the Music City without breaking the bank.
Compiled by travelers for travelers, this guide will help you find the best neighborhoods and accommodations in Tennessee's infamous Music City. Whether you're looking to party all night long on Honky Tonk Row, see the top sights, or are traveling with kids, I've got a neighborhood that's perfect for you!
Let's get right to it – here are my top picks for where to stay in Nashville!
Are you visiting Nashville? Looking for a specific place to stay? These are my highest recommendations for places to stay in Nashville. It's one of the most fun destinations in America and somewhere you just have to add to any USA backpacking trip.
Now you might not think a Hilton hotel would live up to hostel vibes, but the Tru Hotel does just that! Although there are only private rooms available, this hotel/hostel has a huge shared lounge with a foosball table and pool table, as well as a kitchen for guests to use. There's also an outdoor pool, the perfect place to mingle with other like-minded travelers. It has a BBQ and fitness center, as well as a working space. It combines the best parts of a hostel and hotel in the ideal location: downtown Nashville.
The SoBro Guesthouse is my choice for one of the best hotels in Nashville to stay at. This four-star property is centrally located in trendy SoBro, also known as south of Broadway, making it an outstanding base for your time in Nashville. It is within walking distance to top sightseeing attractions, such as the Johnny Cash Museum and Country Music Hall of Fame, and dining and entertainment options. On-site, you'll enjoy laundry facilities and comfortable rooms.
Located right in the heart of Nashville's city center, this place is great for first-timers. You'll have access to a huge range of restaurants to suit all budgets, museums, and galleries, all within walking distance. The great access to public transport will make exploring the city at large a breeze. It's one of the best Airbnbs in Tennessee, for sure.
Nashville is the capital and largest city in the state of Tennessee. It's a city famous for its country music scene, southern fried fare, and charming way of life, and over the past decade, Nashville has risen the ranks to become one of the most popular travel destinations in the United States. Visiting Nashville is a real kick-ass experience.
The city covers an area of 1,362 square kilometers and is divided into more than 20 distinct and diverse neighborhoods. This guide will highlight the must-sees broken down by interest.
Downtown Nashville is the neighborhood at the center of the city. It is a hub for entertainment and is where you'll find a great selection of the city's most famous sightseeing attractions and historical landmarks, and the perfect spot for country music fans.
Head south from there, and you'll arrive in SoBro. A trendy and central neighborhood, SoBro is home to rocking bars, hip restaurants, exciting activities, and amazing tourist attractions.
Travel west across 8th Avenue to The Gulch. Far and away from the coolest area of the city, The Gulch is a LEED-certified neighborhood famous for its boutiques, cafes, restaurants, and bars. It's also close to the iconic Centennial Park, the ultimate place for relaxing.
Continue northwest to Midtown. A bustling neighborhood known for its nightlife, Midtown is where you'll find the best bars, clubs, and after-dark fun in town. It's packed full of music studios and live music venues. There are quite a few cool Nashville vacation rentals in the surrounding neighborhood too.
And finally, head east, all the way across town to Music Valley. Set on the banks of the Cumberland River in East Nashville, Music Valley is home to iconic sights, lush parks, and a whole host of family-friendly fun and games.
Now, let's take a look, in more detail, at the five best neighborhoods to stay in Nashville. Each is a little different from the last, so make your days in Nashville a little more tailored to you by picking the right neighborhood.
1. SoBro – Where to Stay in Nashville For Your First Time
SoBro – or South of Broadway – is set in Nashville's City Center. A short walk from downtown and the state capitol building, SoBro is a neighborhood famed for its honky-tonks and neon lights, lively bars, and exciting sights. For country music fans, this is the place to be.
It's where you'll find everything from great local restaurants and southern charm to diverse history and electric nights, which is why it's my pick for where to stay in Nashville if you're visiting for the first time.
SoBro was once known for its worn-down streets dotted with empty buildings. After undergoing revitalization in recent years, SoBro is now one of the coolest neighborhoods in the city. Not only is it strategically located, but it is home to a great selection of country music institutions, museums, art houses, shops, and more.
Best Hotel to Stay in SoBro Nashville: Sentral SoBro
This modern, brightly lit hotel feels more like an apartment than a hotel, which is why it's one of my absolute fave places to stay in Nashville. Located in the downtown SoBro area, you'll also have access to a legit kitchen, washing machine, and flat-screen TV inside your unit! Known as an "aparthotel," you'll also get to lounge around an outdoor pool, and enjoy your own balcony too.
Located right in the heart of Nashville's city center, this place is the best place to stay for first-timers. You'll have access to a huge range of restaurants to suit all budgets, museums, and galleries right on your doorstep, and the great access to public transport will make exploring the city at large a breeze.
This beautiful resort offers great studios in the heart of SoBro. It might not be the cheapest place for a solo traveller but the studios sleep up to 4 people – bring your friends along, split the bill at the end and enjoy some luxury for a super affordable rate. The building offers an outdoor pool, a games room, and an indoor hot tub, which are free to use. Check out the pictures yourself – you'll fall in love with this epic Nashville VRBO.
Things to See and Do in SoBro
Dive deep into the history of popular American music at the Country Music Hall of Fame and Museum.
Enjoy tasty food and good drinks with a side of great music at The Listening Room Café.
Get to know the Man in Black by visiting the Johnny Cash Museum.
Grab a drink and enjoy amazing views from the rooftop of Rippy's Bar & Grill.
Root for the hometown hockey team, the Nashville Predators, at Bridgestone Arena.
Visit Honky Tonk Central one of the largest and liveliest bars in town.
2. Downtown – Best Place to Stay in Nashville on a Budget
Downtown Nashville is a neighborhood located at the heart, soul, and center of the city. A hub for entertainment and excitement, downtown is a neighborhood brimming with live music venues, eateries, arts and culture, and historical landmarks.
It's also my pick for lodging in Nashville if you're traveling on a budget. Home to the only hostel in the city, downtown is teeming with affordable accommodation options that are ideal for travelers of all ages and styles.
So whether you're looking for a social hostel or a chic boutique hotel, you'll find a great place to stay in vibrant downtown Nashville.
This is one of the coolest hostels in Nashville to stay at and the only one downtown! It is set a short walk from top attractions and is surrounded by eateries, shops and bars. This hostel boasts an outdoor pool, fitness center, laundry facilities, free wifi, and a billiards table. All this combined makes it my pick for where to stay downtown.
Best Luxury Hotel in Downtown: Fairlane Hotel
With its central location, stylish décor and myriad of modern facilities, it's no wonder this is one the best luxury hotels in Nashville. Set downtown, this four-star hotel is a short walk from trendy restaurants, bars, shopping and sightseeing. It has 77 retro rooms, each outfitted with essential features and charming designs.
If you are visiting Nashville on a budget, then you don't need to splurge on renting a whole pad when you can get this lovely private room at a super affordable price. This is a lovely, clean comfortable double bedroom located inside a Germantown apartment. You can use the shared bathroom and kitchen, and the host will stay well out of your way.
Things to See and Do in Downtown Nashville
Catch a show at the iconic Ryman Auditorium.
Explore Tennessee's rich and diverse history at the Tennessee State Museum.
Grab a drink at Robert's Western World.
Listen to live country music at the Second Fiddle.
Learn about the history of African American music at the National Museum of African American Music.
Spend a night at the fun and festive Bourbon Street Blues and Boogie Bar.
Visit the Musician's Hall of Fame and Museum.
Wander through the Bicentennial Capitol Mall State Park.
3. Midtown – Best Area to Stay in Nashville for Nightlife
Located west of the city center is the bustling Midtown neighbourhood. Home to Vanderbilt University and a thriving student population, Midtown is known for hosting some of the most exciting and fun nightlife in the city.
It is where you'll find a myriad of great bars, pubs and clubs offering up music, drinks, dancing and fun for travellers of all ages and styles. So whether you're looking to dance until dawn or chill with a glass of wine, Midtown is the place to be, especially for music lovers!
But there's more to Midtown than parties and pubs. This eclectic neighborhood is packed with interesting artifacts, unique landmarks, lush parks, and plenty of charming cafes and trendy restaurants.
This hotel is my best pick for where to stay in Midtown. Located in a lively and vibrant neighborhood, this hotel is close to great restaurants, bars, and clubs, as well as major attractions. The modern hotel room comes complete with flat-screen TVs, refrigerators, and private en-suite bathrooms.
If you're a music fan, there's a good chance you're in Nashville to soak up the city's world-famous live scene. It's not all country and western though – Nashville is still a favorite of songwriters from around the world. Why not join the party by staying at the same place as Johnny Cash, The Beatles and Elvis Presley. It's even got a guitar-shaped pool! Rock and roll!
Midtown Studio with Pool Access: 8th Ave Studio
Nashville can get damn hot (it is the South, after all), so what better way to cool down than by taking a dip in your very own pool! This lovely one-bedroom studio offers access to a shared on-site pool. There is free parking, too, making this a very well-served Midtown Nashville option.
Things to See and Do in Midtown
Dine on rustic dishes and traditional Southern food at The Row.
Enjoy a food tour of Nashville and sample all the local cuisine.
See the Parthenon, a life-size replica of the ancient Greek relic.
Spend a night at the Patterson House, an old speakeasy with an upscale twist.
Take a stroll along Music Row.
4. The Gulch – Coolest Place to Stay in Nashville
Nestled between downtown and Midtown is The Gulch. It's far and away the coolest neighborhood in the city. The Gulch is a LEED-certified neighborhood with a rich industrial history. Once the site of the city's main rail station, The Gulch is today a hotspot for Nashville's young, hip and fabulous populations.
The Gulch is known for its trendy dining and high-end fashion boutiques. This is the ideal place to stay in Nashville if you're a culture vulture or fashionista who is keen to explore the streets and pick up a few unique pieces.
This is also a great neighborhood to indulge in Nashville's favorite pastime: listening to incredible live music. The Gulch is home to The Station Inn, a charming establishment that's been hosting the best bluegrass music and artists for more than three decades.
Conveniently located in the trendy Gulch neighborhood, this two-star hotel is close to downtown and all of Nashville's top attractions. It boasts comfortable and spacious rooms with great modern amenities. Guests can enjoy a drink or meal in the stylish on-site bar.
This chic city apartment is great for city breakers. It's in a great suburb, prime for pedestrian exploration. Clearly, a lot of love and work has gone into decorating this studio, making it a great place to hang out, offering fantastic views with it'd floor to ceiling windows. It's fully kitted out with brand-new amenities as well.
Alright, you've caught me – this is definitely not cheap accommodation, but hear me out. This incredible house sleeps up to 12 people! Bring your friends along to the coolest area in Nashville and split the bill at the end. Boom – affordable high-end luxury! But seriously, this massive mansion is worth every penny. Designed with a perfect eye for detail, located in the best area, and flooded with light throughout the day, the house is an amazing place to spend your stay in the city.
Things to See and Do in The Gulch
Walk around Nashville's largest urban park, The Centennial Park.
Enjoy panoramic views of Nashville from Up Rooftop Lounge.
Hunt for treasures and trinkets at the Downtown Antique Mall.
Listen to the best bluegrass music at The Station Inn.
Sample beers from local brewers at Yazoo Brewing Company and Jackalope Brewing Company.
Savor succulent BBQ at Peg Leg Porker.
See fantastic exhibits and incredible works of art at the Frist Center for the Visual Arts.
5. Music Valley – Best Neighborhood in Nashville for Families to Stay In
Well outside the city center is the Music Valley. A charming and historic neighborhood in East Nashville, Music Valley is known for its outstanding music, entertainment, cultural and historical activities, unique shopping, and outdoor adventures.
With a wealth of iconic attractions and interesting activities, Music Valley gets my vote for the best place to stay in Nashville for families.
Music Valley is home to the Grand Ole Opry, Nashville's most famous and iconic tourist attraction. Founded in 1925, the Grand Ole Opry has hosted some of the most famous names in country music over the last nine decades.
Whether you explore on a tour or catch a show, make sure you take the time to visit this one-of-a-kind American landmark.
With its comfortable rooms and great location, it's no wonder the Best Western Suites is one of my favorite family hotels in Nashville. Located in Music Valley, this luxury hotel is close to a range of restaurants and cafes. It has a fitness center, swimming pool, and 100 spacious suites.
The Inn at Opryland is a modern and stylish hotel ideal for families visiting Nashville. It is conveniently located near top sightseeing and dining options. It has a variety of wellness facilities, including a fitness center and an indoor pool, as well as a delicious on site restaurant.
This fantastic three-star hotel gets my vote for best hotel to stay in Music Valley. A short distance from the Grand Ole Opry, this hotel is close to shops, restaurants, bars, and attractions. Guests can enjoy a great selection of fitness and wellness facilities. A buffet breakfast is also available.
Things to See and Do in Music Valley
Enjoy American fare, cocktails, and plenty of games at lively and exciting Dave & Busters.
Explore the lush Two Rivers Park.
Hear incredible free live music at the iconic Grand Ole Opry.
Rent kayaks and cruise along the Cumberland River.
See props, pictures, and costumes from the Dukes of Hazzard at Cooter's Museum.
Take a day trip to the Jack Daniel's Distillery
Don't be a dope! You're gonna need good travel insurance before you head off, especially to the USA!
No one wants to be caught with unexpected medical bills in the 'land of the free' now, do they?
ALWAYS sort out your backpacker insurance before your trip. There's plenty to choose from in that department, but a good place to start is Safety Wing.
They offer month-to-month payments, no lock-in contracts, and require absolutely no itineraries: that's the exact kind of insurance long-term travellers and digital nomads need.
SafetyWing is cheap, easy, and admin-free: just sign up lickety-split so you can get back to it!
Click the button below to learn more about SafetyWing's setup or read our insider review for the full tasty scoop.
Here's what people usually ask me about the areas of Nashville and where to stay.
What is the best area to stay in Nashville without a car?
SoBro or Downtown are my top places to stay in the city if you don't plan on renting a car. You'll be within walking distance from a lot of the top sights or a short Uber away from any others.
Is it better to stay in Downtown Nashville or Music Row?
My vote goes to Downtown. It's closer to all the action, especially if you plan on going out at night. Music Row does have some famous locales, but it's a bit farther away from the center which is why it's my pick for families, but not the overall winner.
What are the best Downtown Nashville hotels?
Tru By Hilton Nashville Downtown and Fairlane Hotel are two of my fave places to stay in Downtown Nashville.
Is Nashville fun for a girls trip?
ABSOLUTELY! Plenty of girls have bachelorette parties or other trips here and I can absolutely see why. The city is unlike any other in the US, and the nightlife is fun and fantastic. And while I wouldn't say it's the cheapest, it's certainly not as expensive as NYC or Miami.
What should I be careful of in Nashville?
Pickpocketers and ticket scams are two of the most common crimes to watch out for while traveling in Nashville. But beyond that, avoid going outside of the tourist areas in general, but especially in the late or early morning hours.
There's no doubt that Nashville is an eclectic city bursting with fun and excitement, good food, great music, and a one-of-a-kind history.
In this guide, I hope I've given you a good idea of the very best neighborhoods to stay in Nashville. While there aren't many hostels in the city, there are still some inexpensive options like sociable hotels and Airbnbs.
If you're a first time visitor, go ahead and book a room right in Downtown, so you won't be far from the action. It's always my go-to when I find myself in Music City!
Wherever you decide to stay in Nashville, I hope you have an epic time in the country music capital!
Updated October 2023
---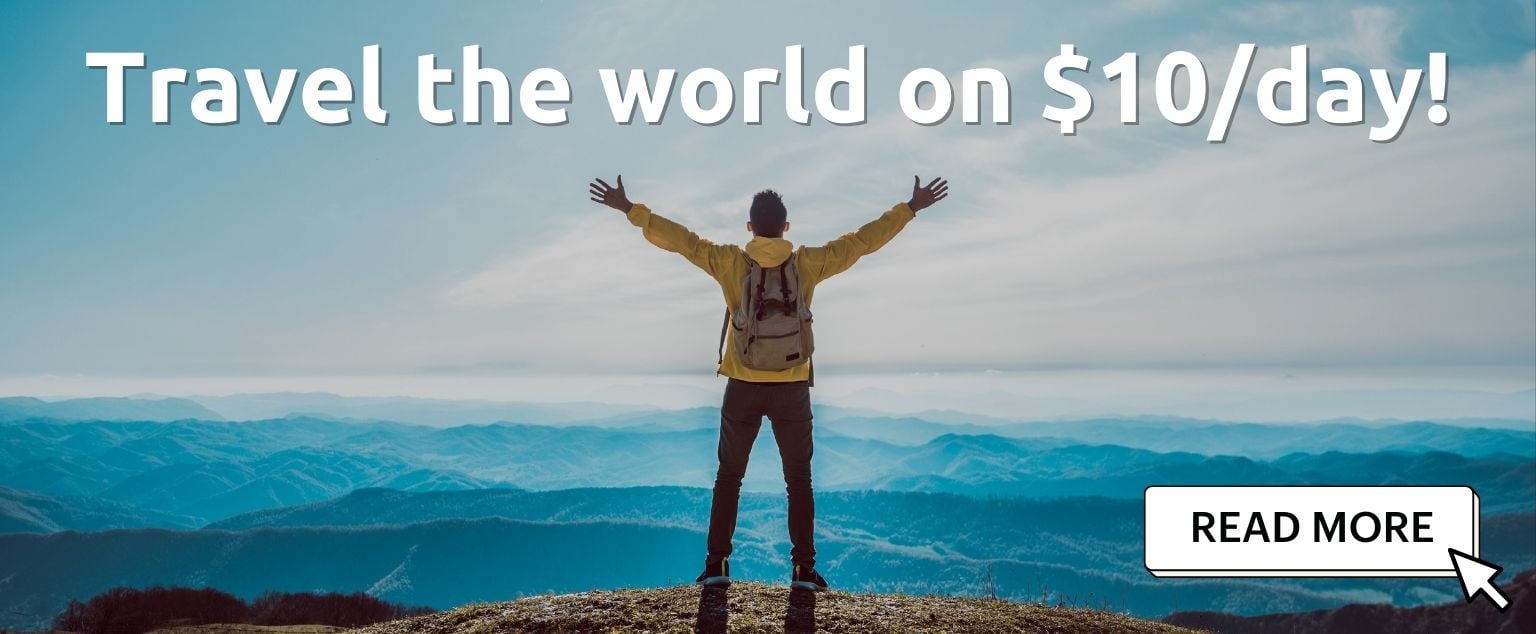 And for transparency's sake, please know that some of the links in our content are affiliate links. That means that if you book your accommodation, buy your gear, or sort your insurance through our link, we earn a small commission (at no extra cost to you). That said, we only link to the gear we trust and never recommend services we don't believe are up to scratch. Again, thank you!