Nashville is known for its electric atmosphere, and it's little surprise that country singers and wannabe stars have been making a pilgrimage to the city since the early 20th century. Thankfully, it has lost none of that magic and the city is continuing to grow, especially when it comes to tourism! Obviously, the main attraction is the music, but there's more to Nashville than that. A thriving food scene, great nightlife, and plenty of cultural attractions mean that the capital of Tennessee is the place to be!
In this post, we'll take a closer look at the best places to visit in Nashville. We hope that you'll find the list informative and helpful and you'll find it easier to plan your break after reading our list. First though, let's take a look at where to stay in Nashville!
Need a place quick? Here's the best neighbourhood in Nashville:
BEST AREA IN NASHVILLE
Midtown
Located west of the city centre is the bustling Midtown neighbourhood. Home to Vanderbilt University and a thriving student population, Midtown is known for hosting some of the most exciting and fun nightlife in the city. It is where you'll find a myriad of great bars, pubs and clubs offering up music, drinks, dancing and fun for travellers of all ages and styles.
Places to visit:
Enjoy a rowdy night at Rebar.
Explore the grounds of Vanderbilt University.
Spend a night at the Patterson House, an old-speakeasy with an upscale twist.
These are the BEST Places to Visit in Nashville!
Although Midtown is great, there's a whole lot more in Nashville when it comes to awesome areas to explore! Be sure to check out where to stay in Nashville before diving into the fun below.

Unlock Our GREATEST Travel Secrets!
Sign up for our newsletter and get the best travel tips delivered right to your inbox.
#1 – Country Music Hall of Fame and Museum – One of the most amazing places in Nashville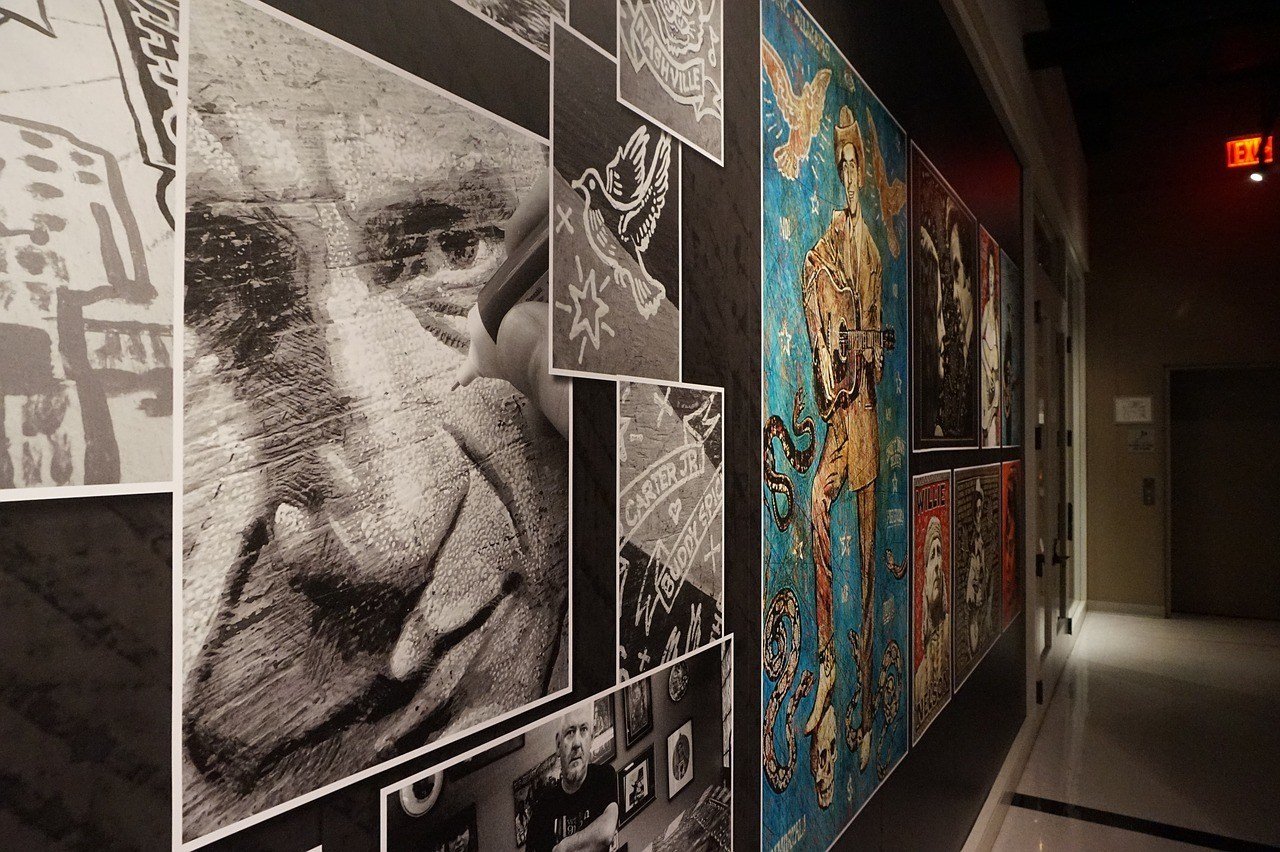 One of the world's largest museums and research centres
Dedicated to the preservation of American country music
One of the major hotspots in Nashville
Why it's awesome: Many Nashville tourists come here for the music. It's one of the largest museums in the world with over 2.5 million artefacts. That's pretty awesome, even if country music isn't your jam! The country music hall of fame inducted its first members in 1961 (some useful pub quiz information – they were Hank Williams, Fred Rose, and Jimmie Rodgers). Each year 3 new members are added, and at the time of writing, there are 139! Some of the most famous include Johnny Cash, Glen Campbell, and Emmylou Harris.
What to do there: As you'd expect from one of the world's largest museums, there's more here than just the Country Music Hall of Fame. You can also visit the gallery and there's even a digital archive of the photos in it. There are also several rotating exhibitions, which showcase the work of current country artists too, so it's a great way to get some ideas for what to download on Spotify for your onward journey. There are three restaurants on-site too, so if you get hungry you don't have to leave the museum! This really is one of the top attractions in Nashville.
#2 – Centennial Park and the Parthenon – A beautiful and scenic place to check out in Nashville
Check out a full sized replica of one of the most important monuments in Ancient Greece!
One of the most recognisable landmarks in Nashville
Find some peace and quiet in the park
Why it's awesome: Centennial Park is a favourite park of both tourists and locals alike. This is in no small part due to the full sized Replica of the Greek Parthenon based there. This recreation isn't quite as old though, having been created in 1897 for Tennessee's Centennial Exposition. The Parthenon is not just for show though, it's one of the top art museums in the city, with a permanent collection of American artworks from the 19th and 20th centuries!
What to do there: Of course, you can't go to Centennial Park without checking out the Parthenon. And you'll want to enter as there's not only an art museum but a full size Athena statue too – another recreation from Athens. When you've seen everything there is to see at the Parthenon, take a walk around the park. It's the perfect place to escape from the hustle and bustle of Nashville. Take a book or a picnic and spend a day in the sun by Lake Watuga!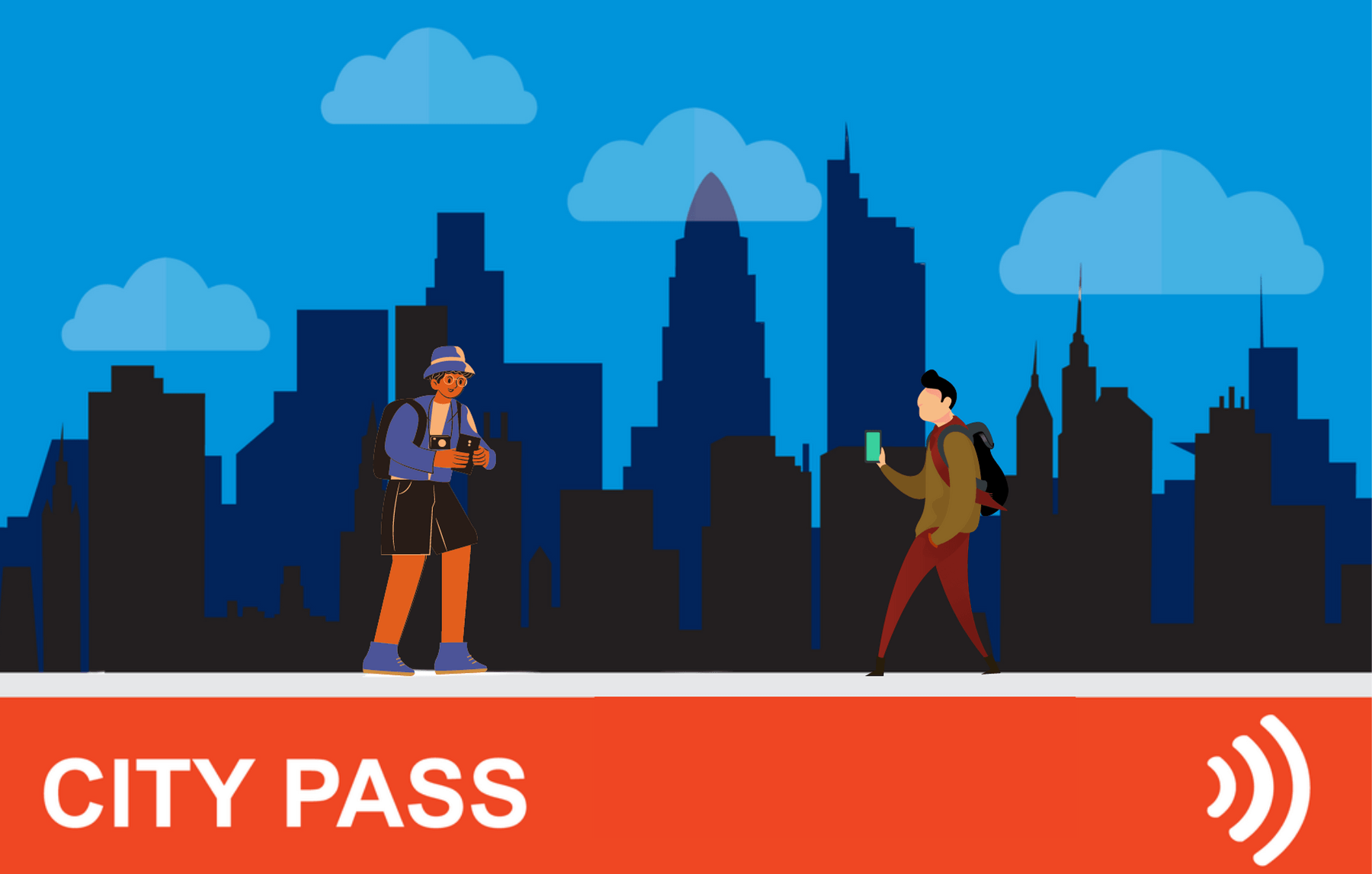 Travelling to Nashville? Then plan yo' trip the smart way!
With a Nashville City Pass, you can experience the best of Nashville at the CHEAPEST prices. Discounts, attractions, tickets, and even public transport are all standards in any good city pass – be sure invest now and save them $$$ when you arrive!
Buy Your Pass NOW!
#3 – The Hermitage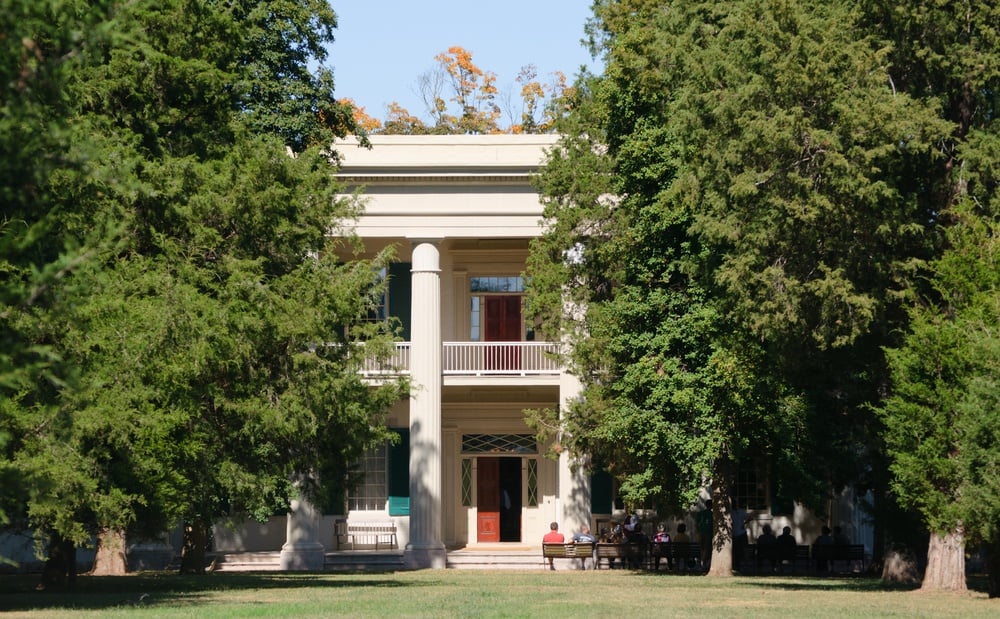 Visit the former mansion of a US President
Constantly changing exhibits keep the museum exciting
One of the major points of interest for history in Nashville
Why it's awesome: Not to be confused with our best luxury hotel in Nashville (The Hermitage Hotel), the Hermitage is actually a history museum! It's the former home of the 7th President of the United States, Andrew Jackson, and it's dedicated to the life of the People's President. Jackson ruled from 1829 – 1837 and was a veteran of both the Revolutionary War and the War of 1812. He aimed to represent and protect the common man, which may explain where his nickname comes from!
What to do there: Andrew Jackson was known for welcoming people into his home during his lifetime, and that tradition still continues today! Enter his old mansion to see exhibits which tell you more about the man's life and what life was like in the early 19th century. If you want a really memorable experience, there are a range of tours you can take. A self-guided audio tour is great for learning the facts, but to make the experience come alive why not consider a Hermitage by wagon tour? This will take you all around the plantation and you'll also learn about the lives of enslaved people here too.
#4 – Belle Meade Plantation – An awesome place to visit in Nashville for half a day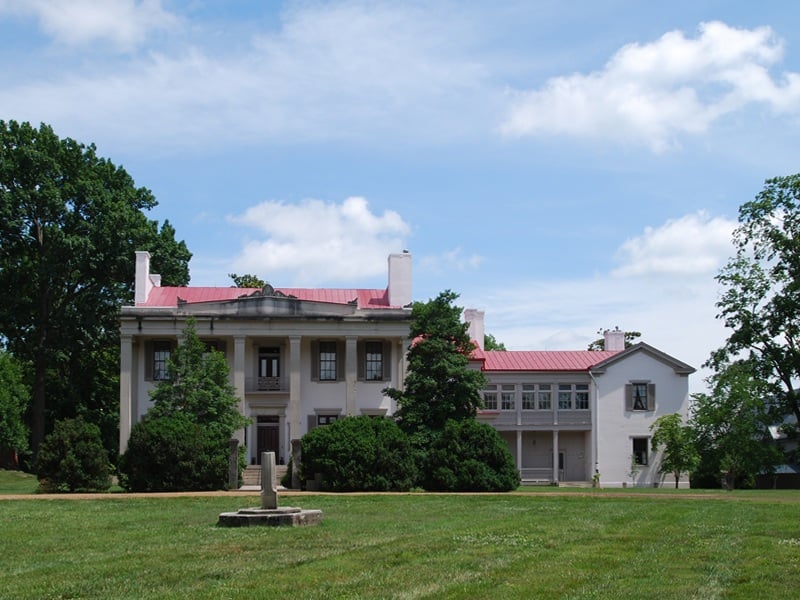 Visit the "Queen of Tennessee Plantations"
One of the most renowned stud farms in the US
One of the best places in Nashville for a day out
Why it's awesome: The Parthenon isn't the only Greek-influenced attraction in Nashville. No, the Belle Meade Plantation is centred around a Greek revival mansion! But there's so much more to it than that. Indeed, many famous racehorses can trace their lineage (well their owners can) back to this plantation, including Sea Biscuit and War Admiral. That's because it's one of the most renowned stud farms in the entire United States! The farm is also well known for its hospitality and has hosted 5 US Presidents.
What to do there: Although the plantation is now known for more positive reasons, it's impossible to ignore that slavery is part of its history too. A Journey to Jubilee showcases the 100-year journey of an enslaved family to freedom throughout the 20th century. There are other tours you can enjoy here, including a mansion tour with wine tasting. If you prefer something a little stronger, there's a Bourbon tasting room complete with comfortable leather chairs and an ice house!
#5 – The Ryman Auditorium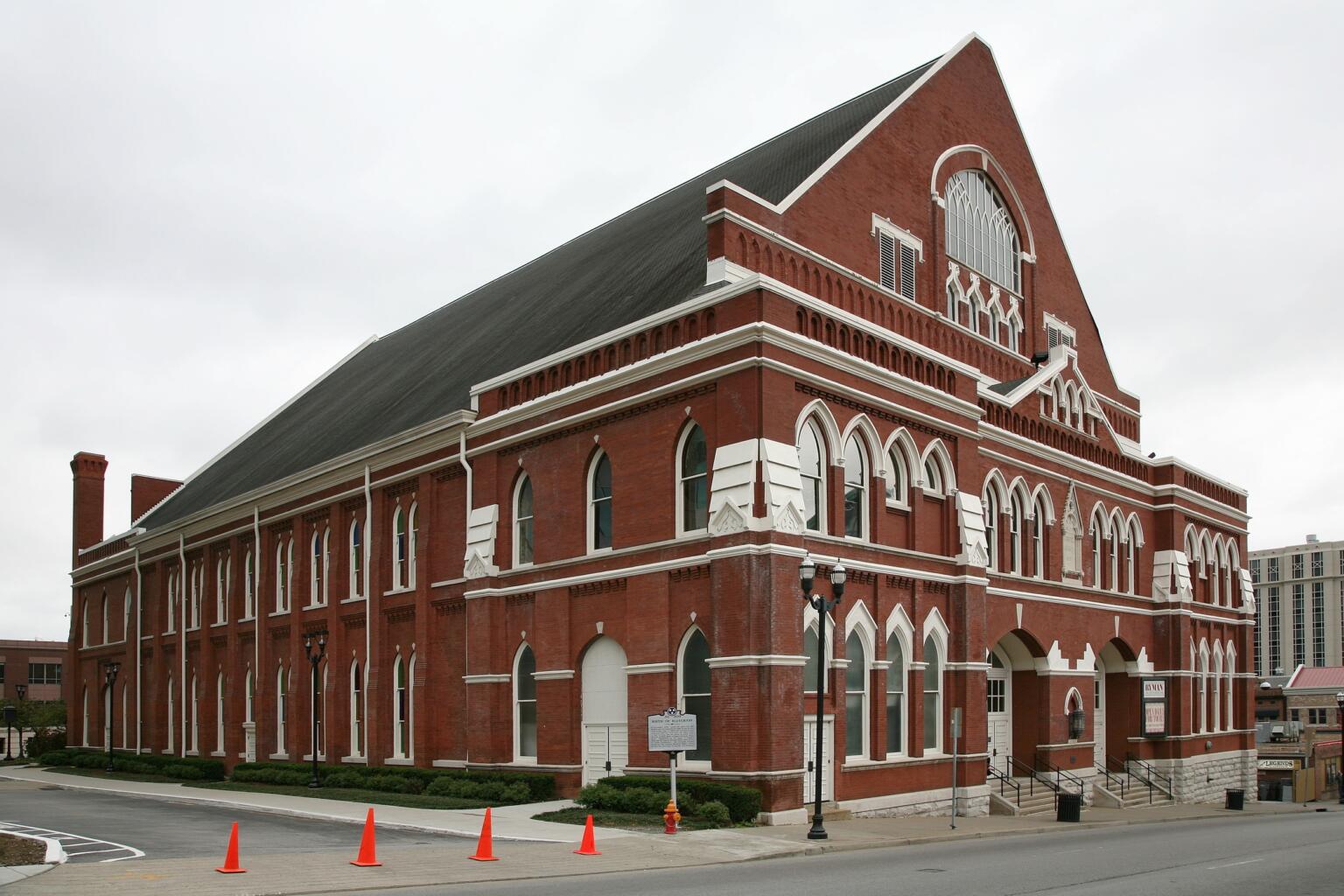 See where Aretha Franklin and Charlie Chaplin have performed
A great place to catch a gig
Why it's awesome: Dating back to the late 19th century, this building is the work of Thomas G. Ryman. Although initially, it wasn't for the purpose that it's used for today or has been for the last few decades! No, he was converted to Christianity by Reverend Sam Jones, a popular evangelist at the time. So, the Ryman Auditorium was constructed to be a tabernacle! It was the largest structure in the area at the time, and has been used for political rallies as well as entertainment events and concerts!
What to do there: A trip to this award-winning music and event venue should be high up on your Nashville itinerary. Check out the events calendar to see if any of your favourite artists or performances or coming up while you're in town! If not, don't fret, you can still enjoy the magic of the Ryman Auditorium as guided tours are offered on a daily basis between 9am and 4pm. If you're planning on popping the question, you can even arrange a special tour to make it as romantic as possible. Pretty cool, right?!
#6 – The Grand Ole Opry
See a live recording of the world's longest-running radio show
Enjoy live country music performances
One of the top Nashville vacation ideas for music lovers
Why it's awesome: Formerly hosted at the Ryman Auditorium, the Grand Ole Opry is another of the top attractions in Nashville that you can't miss off your itinerary. The world's longest-running radio show dates all the way back to 1925 – that's 94 years! It hasn't remained so popular for so long without good reason though. The Grand Ole Opry is actually credited with bringing country music into the American mainstream and is still uncovering and promoting the hottest country music stars of today!
What to do there: If you're in town on a Tuesday, Friday, or Saturday, then we definitely recommend catching a live recording of this incredible show. Each night, there are at least 8 live performers so you're sure to find someone who could become one of your new favourite artists! Really big country music fans will be happy to know that VIP tours mean you can actually be on stage when the big red curtain rises. However, even if you're not a country fan, this is a highly recommended activity!
#7 – Broadway – A great place in Nashville to visit at night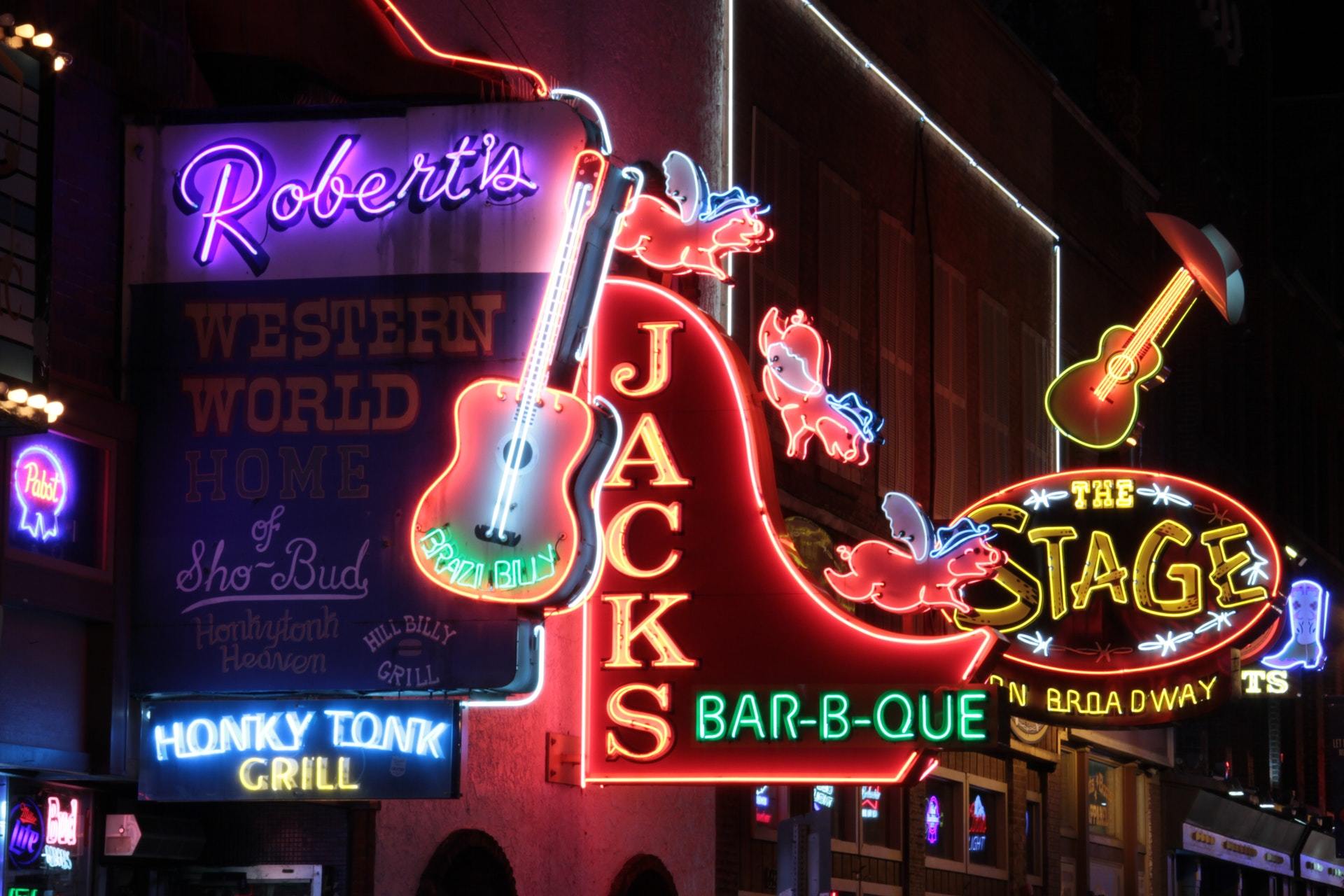 Enjoy the honky tonk Tootsie's World Famous Orchid Lounge
One of the nightlife hotspots in Nashville
Indulge in soul, jazz, and of course country as you barhop!
Why it's awesome: Broadway is probably the coolest hotspot in Nashville. It's a great place for shopping and dining during the day, but it's at night this place really comes alive. Lower Broadway is known for its honkytonk performances and live country music (who'd have thought it, yet another spot for music lovers?!) The most famous of them all is Tootsie's World Famous Orchid Lounge, which blasts honky tonk 10am till the early hours of the morning. The atmosphere here simply has to be experienced to be believed!
What to do there: If you're heading to Broadway during the day, do enjoy the honkytonk music and perhaps stop for a coffee or the Tennessee staple of fried chicken or biscuits and gravy. After all, Broadway does boast some of the best places to eat in Nashville! Broadway is also known as the Honkytonk Highway, and some of the bars here have live music going all through the day. The perfect backdrop to a tasty meal!
#8 – Adventure Science Center – A fascinating educational place to visit in Nashville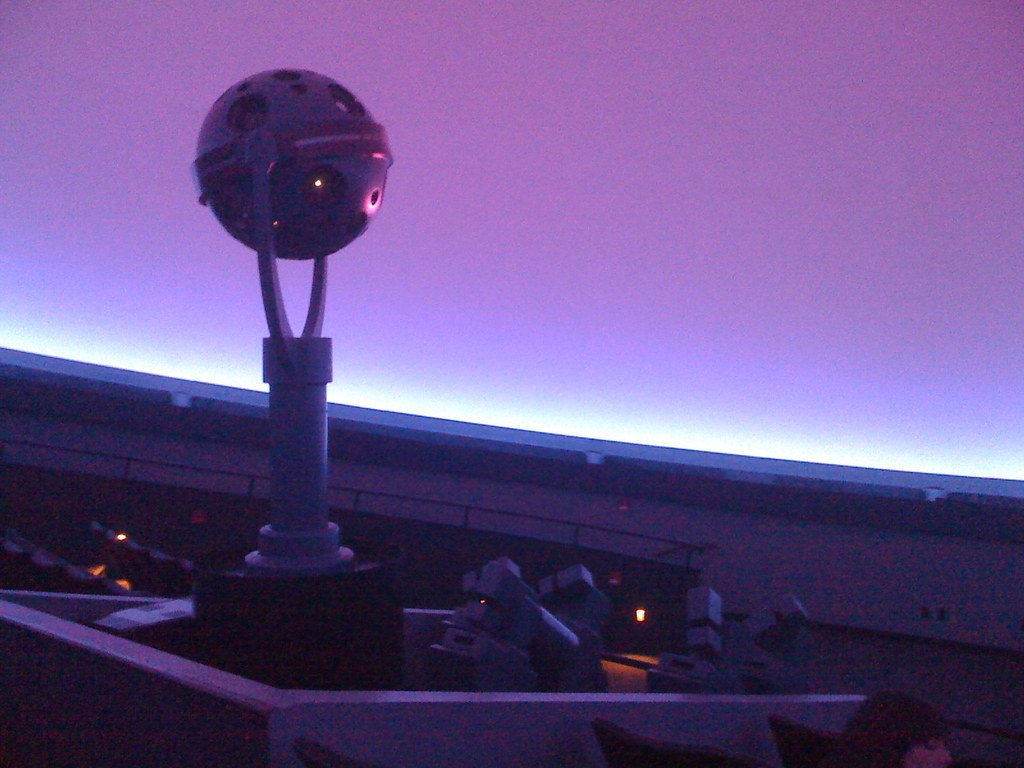 Be amazed on the onsite planetarium
Fun for the entire family
One of the coolest museum attractions in Nashville
Why it's awesome: This cool and independent museum has been open since the end of the Second World War. Its mission is to give a dynamic and innovative learning experience to get people of all ages interested in science and how it affects our daily lives. Not only is the inside of the museum extremely impressive, but the views from outside are too. That's because the museum is perched atop a hill overlooking the city! It's one of the best places in Nashville for a day out, no matter how old you are!
What to do there: There are over 175 exhibits over 44,000 square feet of space, so there's no shortage of things to do. Whether it's biology, physics, or chemistry that interests you, you're sure to find an exhibit for you! Not only are there exhibits, but there are also live demonstrations which are pretty cool and workshops where you can get involved in experiments yourself! We definitely recommend stopping off at the Planetarium which is home to a wide range of programs and laser shows!
#9 – Warner Parks – A beautiful outdoor place to visit in Nashville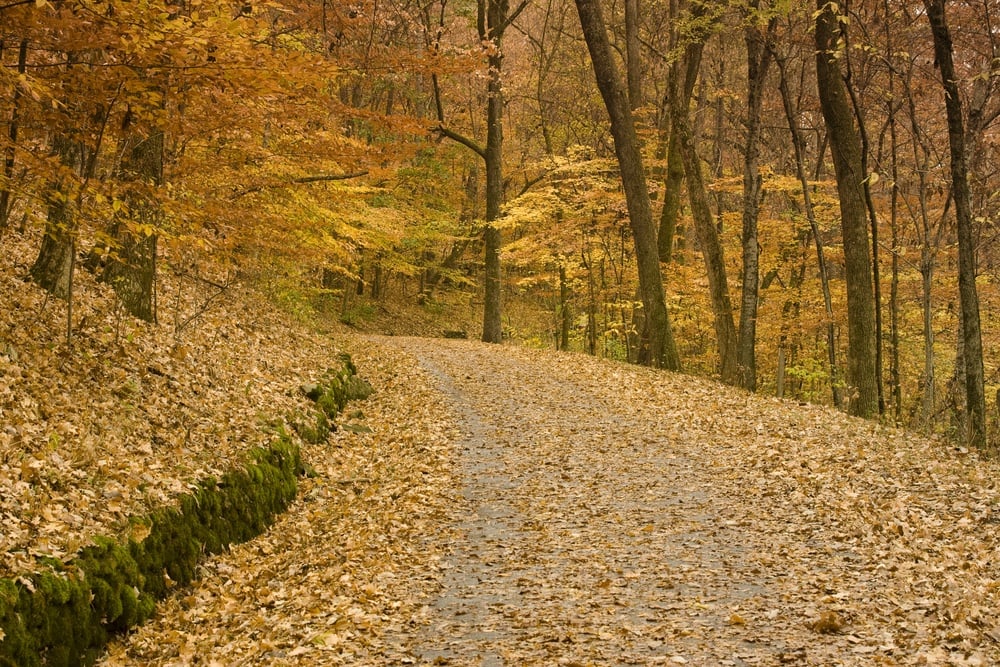 Nashville vacation ideas for hikers and bikers!
Tee off for a game of golf
One of the largest municipal parks in the country
Why it's awesome: These are a little bit of a trek out of the city centre, 9 miles away in fact, but you'll certainly find that journey worth it, especially if you enjoy the great outdoors! That's because Percy and Edwin Warner Parks combine to make one of the largest municipal green spaces in the entire United States. They're set over 3,100 acres, so if you're on your own you'll be able to find a spot all to yourself. However, if you're in a big group and you're looking to start a sports game, then you can do that too!
What to do there: In such a huge green space, there are plenty of opportunities to take part in some cool activities. The parks are criss-crossed by paths which can be used for walking or cycling and getting some fresh air. If you fancy a bit of horse-riding while in Music City, then you're in luck. There are over 10km of equestrian trails to take advantage of. The Warner Parks are definitely one of the best places in Nashville if you're looking to get outdoors and active!
Is This the Best Daypack EVER???
#10 – Nashville Farmers' Market – A must-see for foodies
See chef's demoing their delicious recipes
Try artisanal and fresh foods
Find some of the best places to eat in Nashville
Why it's awesome: Open all year round, the Farmers' Market is a great opportunity to not only sample some of the most delicious food in Tennessee but to support the local and regional economy. The open-air market is home to more than 150 stalls where farmers, artisans, and small businesses sell their foods and wares. You'll find fruit and veg stores, butchers, bakeries, everything you could think of under one roof. And each season offers a different character to the market!
What to do there: You can easily spend half a day strolling around the stores of one of the top attractions in Nashville, sampling the tasters and perhaps settling down at one of the best places to eat in Nashville! On the third Friday of each month, the Farmers' Market tries something different. In true Southeast Asian style, it becomes a night market from 5 – 9pm, lending an exciting atmosphere that is a little more magical than in the daytime! If you're visiting Nashville when the night market is on, don't miss one of the coolest events in town!
If you really love food, you might want to consider taking a food tour in Nashville to sample all the local favourites.
#11 – Tennessee Central Railway Museum
Ride a historic Tennessee passenger train
Learn about America's railroads from a not for profit organisation
One of the coolest historic attractions in Nashville
Why it's awesome: Like the Adventure Science Center, the Tennessee Central Railway Museum offers a dynamic and entertaining experience. Rather than just walking around, looking at artefacts, and reading their explanation, you can really get involved here! In fact, you can ride a classic vintage 1950's train through the beautiful and picturesque landscape of Middle Tennessee. Surely, that's an activity not to be missed for children and adults alike!
What to do there: You can't visit the Tennessee Central Railway Museum without taking part in its coolest activity: riding the vintage train! However, you can also see a collection of trains, carriages, freight cars, and locomotives that have been lovingly preserved over the years by volunteers. If you visit on a Saturday, you may even be able to have a chat with one of the volunteers and find out more about what it's like to work with the museum!
Get insured for your trip to Nashville!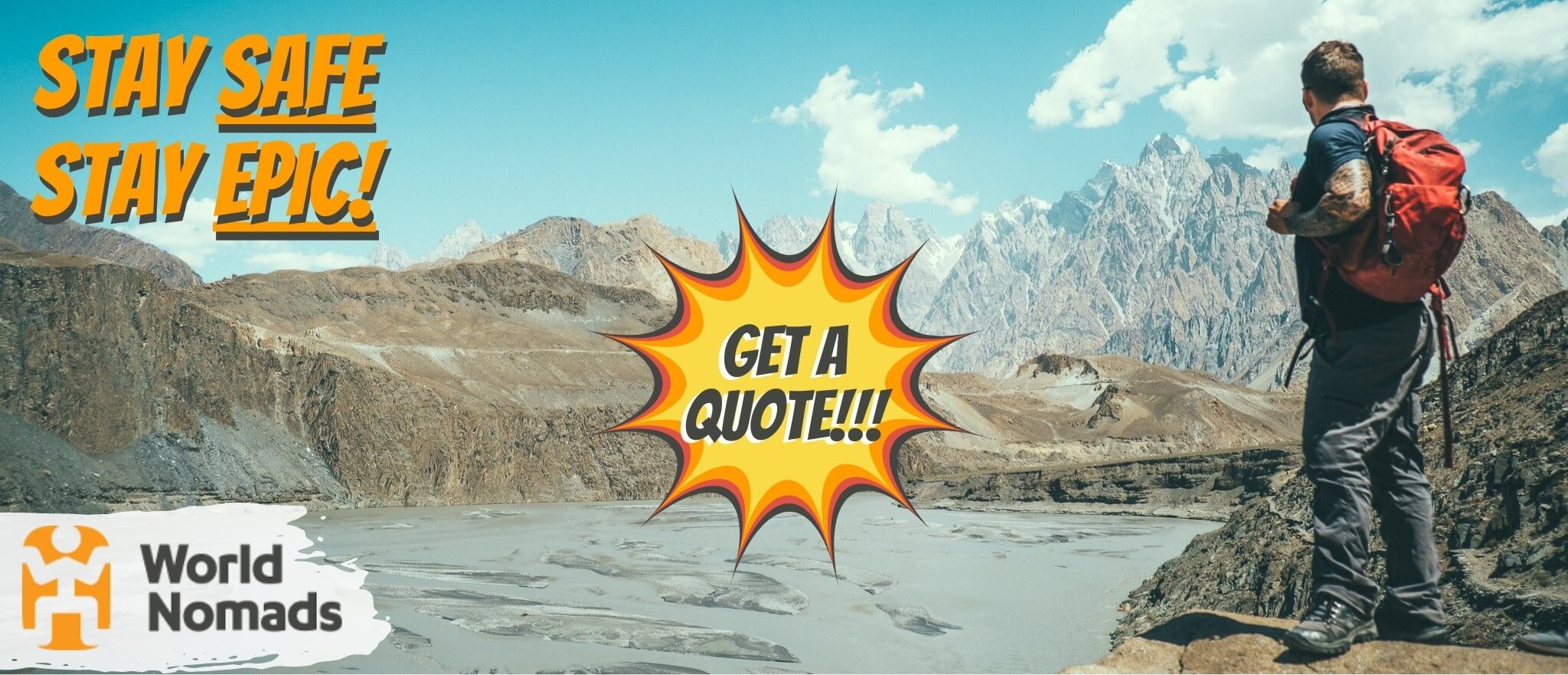 World Nomads' mission is to support and encourage travellers to explore their boundaries. They offer simple & flexible travel insurance, and safety advice to help you travel confidently.
They've been doing it since 2002 – protecting, connecting, and inspiring independent travellers just like you.
Get a quote below or read our in-depth review!
World Nomads provides travel insurance for travelers in over 100 countries. As an affiliate, we receive a fee when you get a quote from World Nomads using this link. We do not represent World Nomads. This is information only and not a recommendation to buy travel insurance.
FAQ on the Best Places to Visit in Nashville
Find out what people want to know about the best places to visit in Nashville
Final Thoughts
So, that concludes our list of the best places to visit in Nashville. We hope that you've found it useful and informative, and it's given you a few ideas of cool activities that aren't just centred around country music! You also might have a better idea of the coolest neighbourhoods in town, meaning you'll be able to pick a suitable place to stay.
Whatever you want from a city break, you're sure to find it in Nashville. Bubbling culture, great bars with live music, and fascinating museums are on the opposite street corner from relaxing green spaces where you can escape the hustle and bustle of the city!
We hope that after reading our guide that you see not only some of the best places to visit in Nashville but get some idea of how to live like a local! So, with all that in mind, we just need to wish you a fantastic vacation in Nashville. Have a great time!
---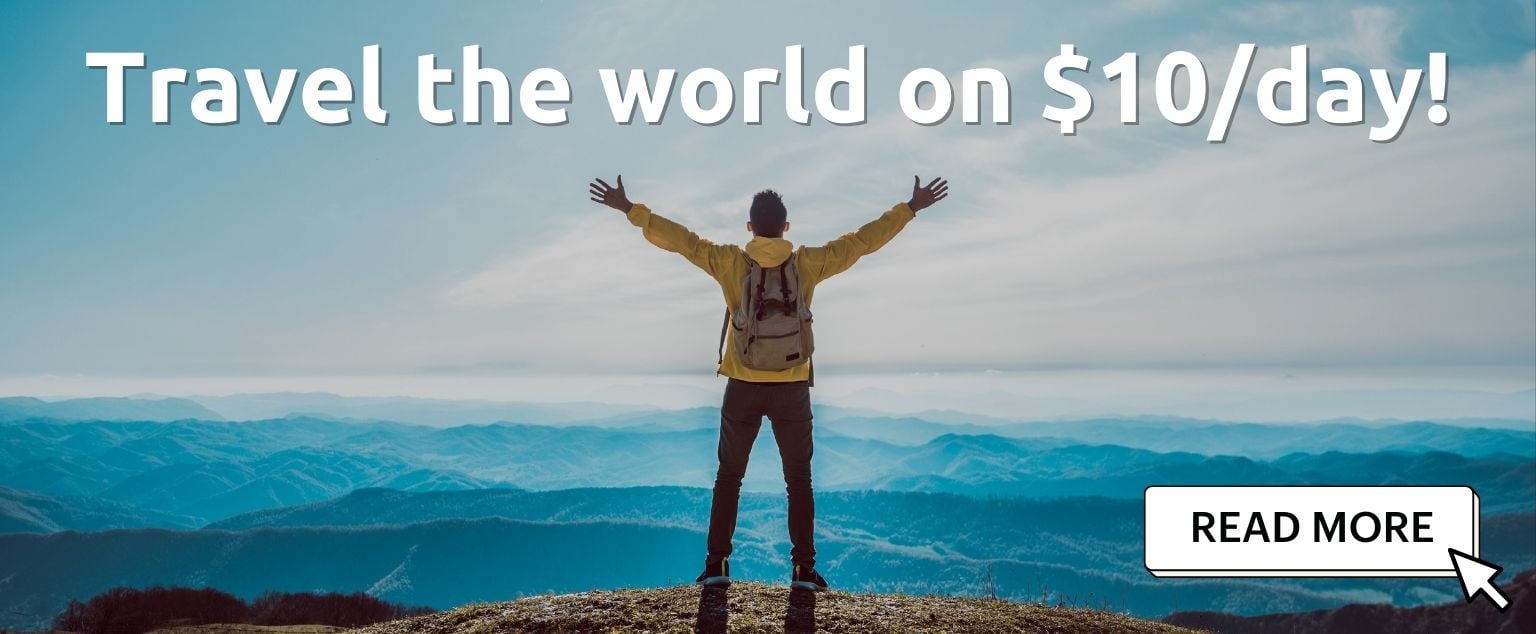 And for transparency's sake, please know that some of the links in our content are affiliate links. That means that if you book your accommodation, buy your gear, or sort your insurance through our link, we earn a small commission (at no extra cost to you). That said, we only link to the gear we trust and never recommend services we don't believe are up to scratch. Again, thank you!