If you love live music and partying like a rock star, then you'd better get your ass to Nashville.
While it's a city best known as the "Country Music Capital of the World," the capital of Tennessee attracts much more than country music. On any given night out in Music City, you're just as likely to find live hip hop, rock, or electronic music as you are country.
Of course, country music is definitely still a cornerstone of local Nashville culture. With sights such as the Country Music Hall of Fame and the Johnny Cash Museum, Nashville is the perfect place to learn all about this famous style of American music.
Obviously, this is the best Nashville travel guide. So I'm going to dish all the info on Country music – and all music for that matter – along with Nashville budget travel tips, and some killer itineraries.
We'll take a look at the best things to do in Nashville, plan out an awesome weekend itinerary, and share some insider tips about how to stretch your budget in Nashville TN.
Ready to plan a Music City getaway?
Let's rock!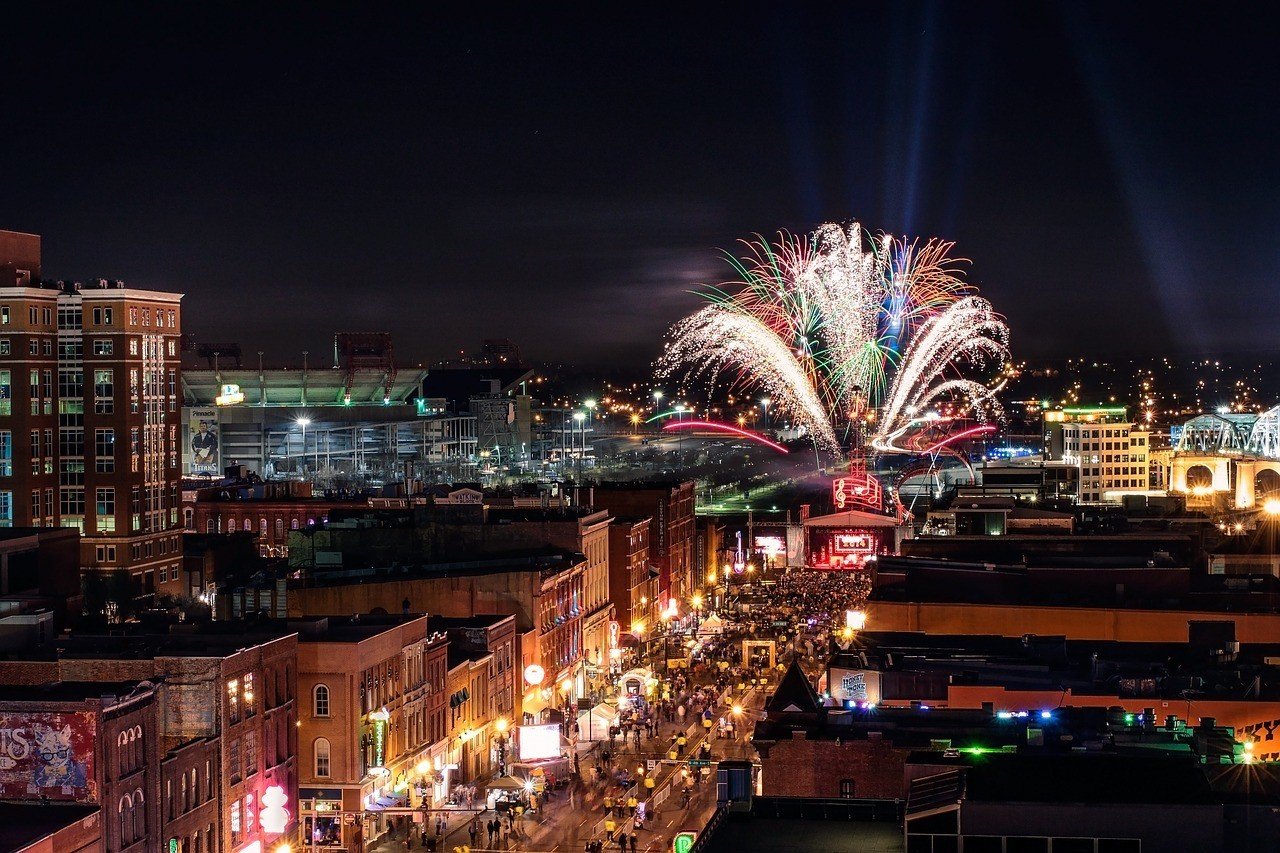 Why Visit Nashville?
In the last decade, Nashville has become one of the trendiest places to visit while traveling in the United States. The music industry isn't the only player in town these days, as Nashville is now home to substantial tech, automotive, health care, and tourism industries as well.
This new boom has made Nashville one of the fastest-growing cities in the country. Add that to the city's awesome sport and culinary scenes, and you have yourself one of the best places to visit in the US. Get ready to set your taste buds ablaze with some Nashville hot chicken before you cool down with a beer at a hockey game.
And yes, with so many musicians and live music venues in town, it should come as no surprise that Nashville is a city that likes to get down. Whether you're "honky-tonking" up Broadway, sampling a flight in a craft brewery, or slamming down whiskey drinks in a dive bar in East Nashville, you're bound to have a good time in Music City.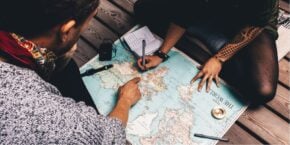 Heading Off-Grid? • Download This Guide as a PDF!
Sign up to The Broke Backpacker's EXCLUSIVE VIP AREA below and download our top backpacking guides as PDFs – go offline with peace of mind!
What are the Major Attractions in Nashville?
There are a TON of places to visit in Nashville that will surely keep you entertained for days. With some of the best entertainment in the country, insane street art, and tantalizing food, Nashville is one of the top spots for a quick getaway.
While I always recommend getting off the beaten path, here are a few Nashville tourist attractions that you just can't miss. They're famous for a reason, right?
Country Music Hall of Fame
Centennial Park and Parthenon
The Grand Ole Opry
Broadway
Hattie B's
How Long to Spend in Nashville?
Nashville is the perfect place for a short and sweet getaway. 3 days is an ideal amount of time to stay in Nashville, though you can make it 5 if you'd like to spend more time on daytime attractions, catch a game, or just have another Honky Tonks type of night.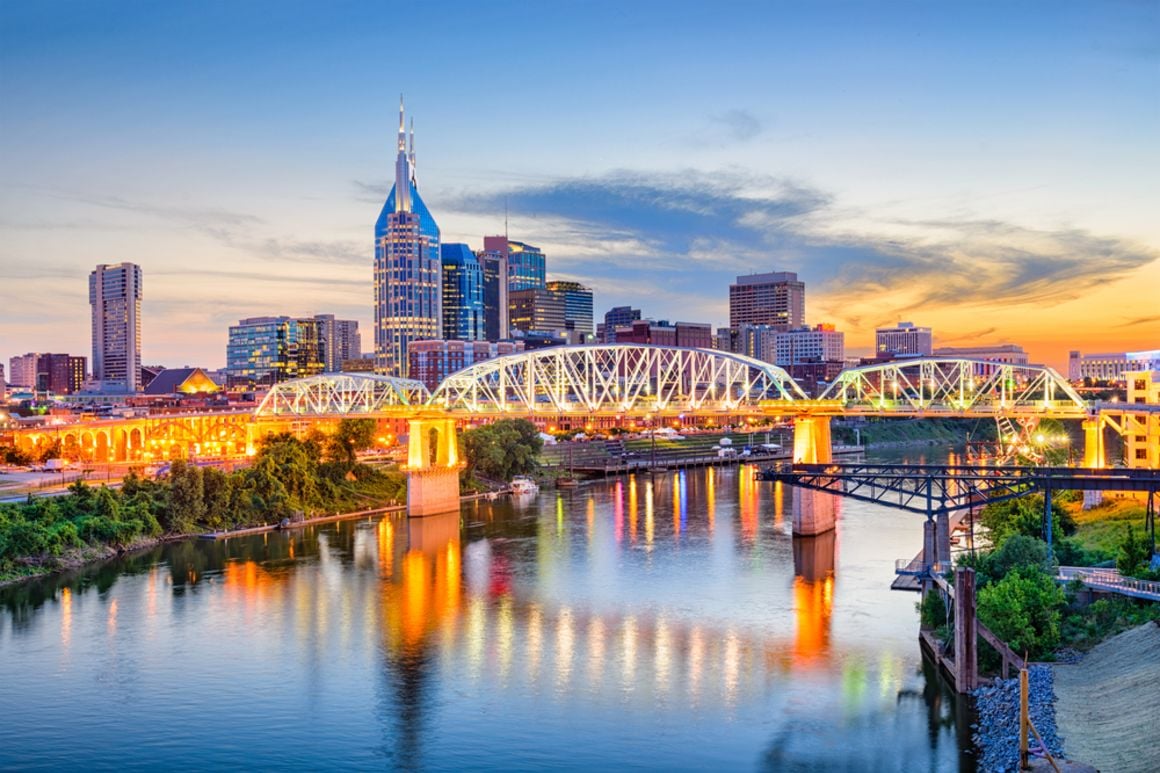 What makes Nashville stand out from other US cities is that a lot of its most famous attractions are close together, and the city actually has affordable public transit.
This means you can pack a LOT into 3 days in this Southern city, and even more into 5. A week might be too much unless you're a major music fan that is!
A Sample 3-Day Itinerary for Nashville
With 3 days in Nashville, you can cover some serious ground. That's just enough time to hit a lot of Music City's highlights during the day and then rock out and party down at night.
Here's a short and sweet Nashville travel itinerary to help you make the most of your trip.
Day 1 in Nashville: A Very Tennessee Day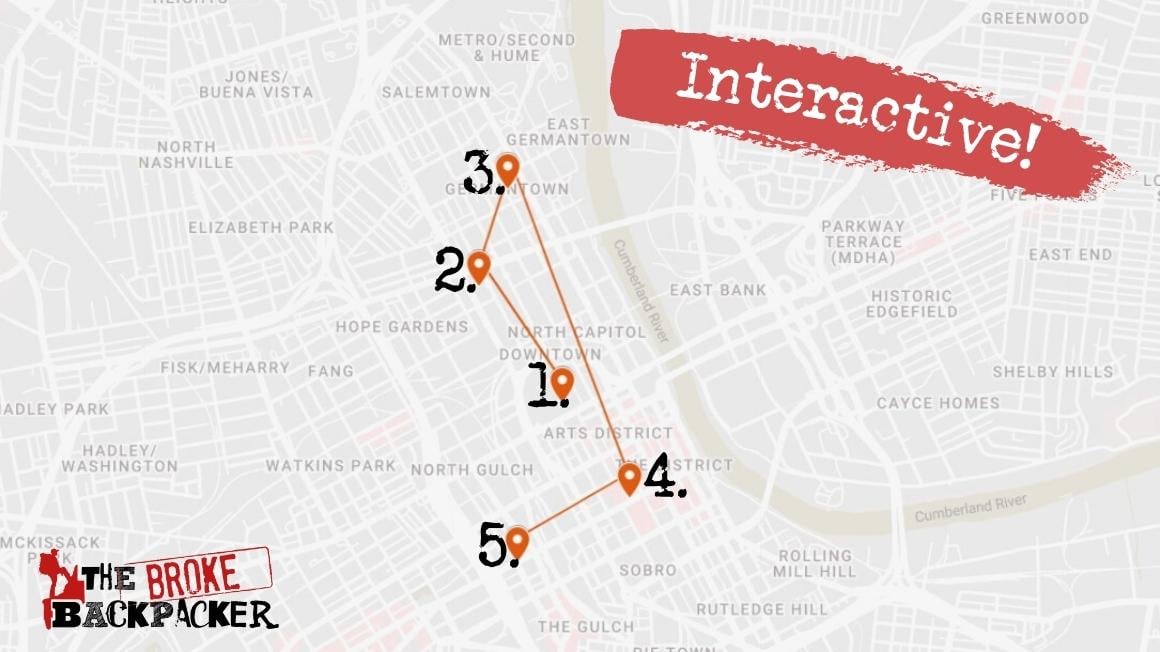 On day 1 of your Nashville adventure, check into your accommodation and then head over to the Tennessee State Capitol.
While you're over here, you might as well check out the Tennessee State Museum. To get there, just walk from the Capitol through the park.
Just across the street from the museum is an area known as Germantown. It's the perfect place to take a break and get your quick caffeine fix at one of the many coffee shops.
Alright, kids, now that you've got some quality coffee in you, it's back to business. It's your first night in Nashville, which means it's time to set your taste buds on fire with some Nashville hot chicken.
I'm not going to proclaim to be a chicken expert, but I do know that Hattie B's is a top-notch choice for the fiery fowl.
Warning: even the medium is fucking hot. Unless you want to spend the next two days on the toilet, I wouldn't recommend going any levels above that for your first time!
You won't be the only person wanting some hot chicken on a Friday night, so expect to wait a while. I suggest putting your order in and then heading next door to the nearby Broadway Brewhouse to try their famous Bushwackers – a delicious frozen drink that's kind of like a Mudslide, but way better.
With some hot chicken and a Bushwacker or two in you, I'd say you're ready to party NashVegas style. It's kind of a tourist zoo and not exactly my cup of tea, but I'm still going to point you in the direction of Broadway for your first night out on the town. Go get liquored up, ride mechanical bulls, and dance on tables.
You won't be the only one doing it!
Day 2 in Nashville: Exploring Downtown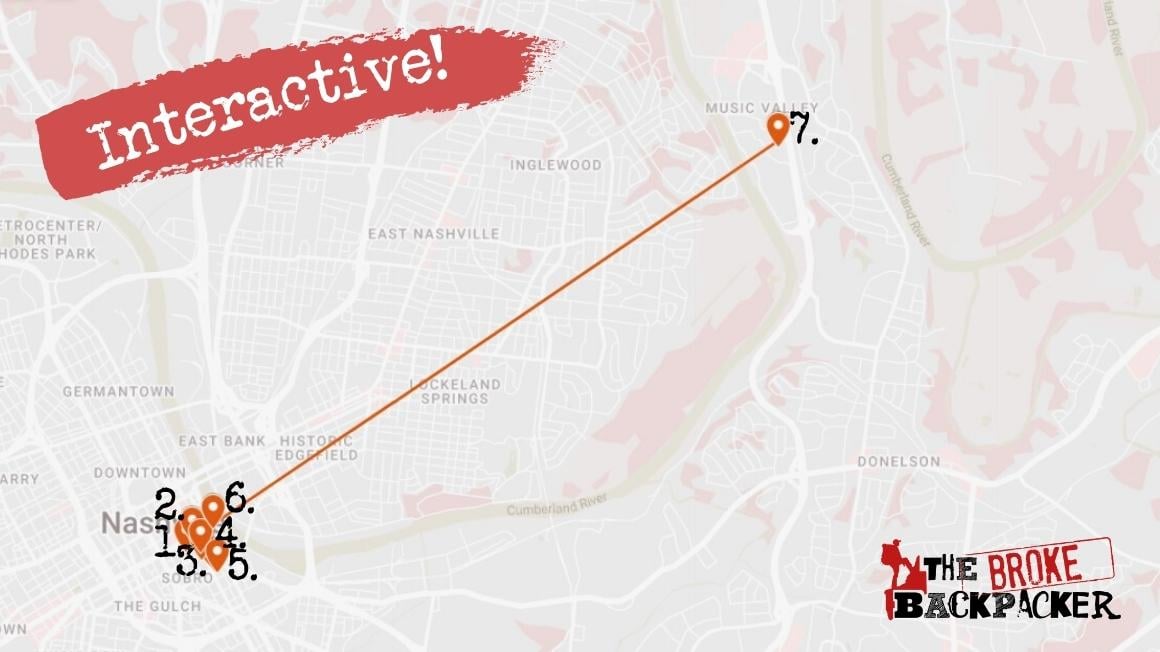 On day 2 of this Nashville travel guide, it's time to hit the streets and see what Downtown Nashville has to offer.
Start at Bridgestone Arena downtown, home to the Nashville Predators. While you're there, you might as well drop into the visitor center which has a bunch of free maps and brochures that can help you plan your walking tour around the city.
It being Music City and all, you might also want to drop into Ernest Tubb Record Shop to pick up some new tunes to bring home.
First, check out the Country Music Hall of Fame. It's worth it to pay the extra two bucks to get the audio guide in this huge museum.
Next up, be sure to take a stroll through Music Row towards the Music City Walk of Fame Park in the Nashville Music Garden. The star-studded pavement here honors the legends who have contributed to Nashville's musical history.
…and now it's time to eat!
Please skip out on the chain restaurants. You didn't come to Nashville to eat a shitty $20 burger, people. For local eats, make your way to Martin's Bar-B-Que Joint, known for its pit-fired whole hog.
Next, head to Acme Feed & Seed. This multi-level restaurant/bar has a rooftop patio, creative cuisine, tasty cocktails, and live music. It's the perfect place to grab dinner and drinks and start the night.
On your second night in Nashville, you won't regret checking out the live music venues!
There's no better place to feel the iconic vibes of Nashville than the Grand Ole Opry, a historic building that hosts a radio show/live music performance every weekend!
Day 3 in Nashville: Sunday Funday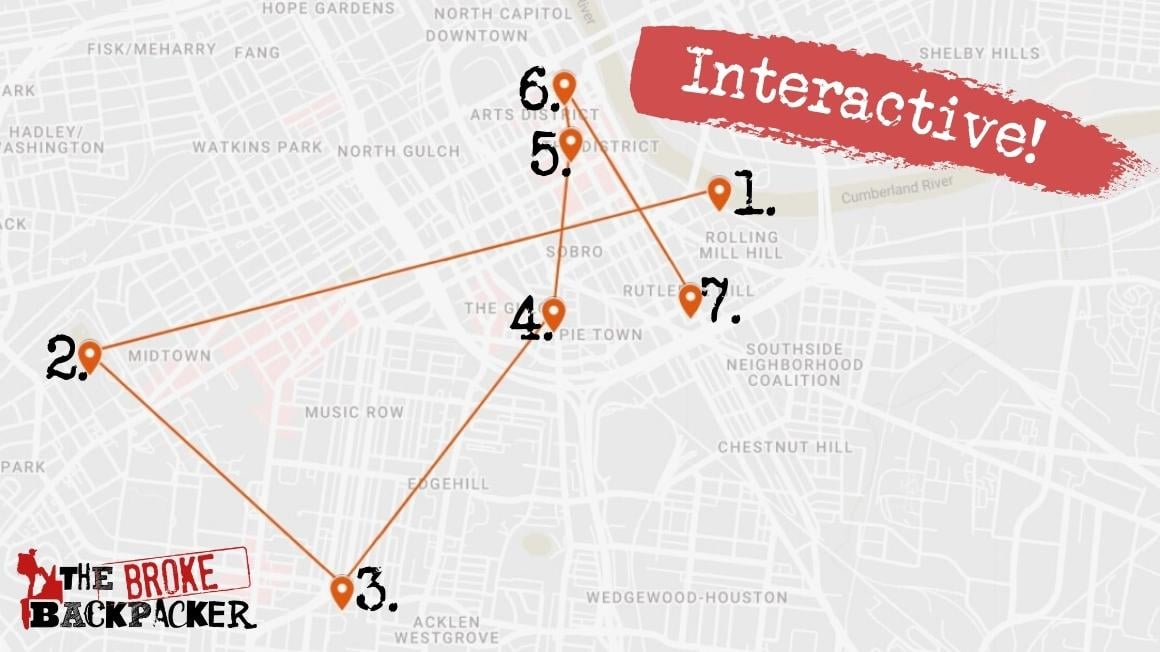 Chances are you stayed out until 3 AM rocking out, so go ahead and sleep in on your last day in Nashville. If you're looking for a Sunday brunch, well so are all of the other hungover people in Music City.
In my humble opinion, Pinewood Social is the ideal (and very Instagrammable – if you're into that) place to indulge in a Nashville brunch.
Next, head over to Centennial Park. This large green oasis in the city has plenty of walking paths, gardens, and even a full-scale replica of the Parthenon, complete with a statue of Athena. It's the reason for Nashville's nickname, "The Athens of the South."
Now it's time to explore the Belmont Mansion. This historic mansion was built as a summer home for a very wealthy cotton heiress and her husband. Those interested in history, architecture, and art will enjoy taking a tour of this beautiful property.
For your last night in Nashville, it's time to go out for some classic southern food. Your night shouldn't be spent anywhere other than Arnold's Country Kitchen, a long-time Nashville travel guide essential.
They've been serving up the classic "Meat & 3" in Music City for over 30 years. That is, you choose a meat dish and then three sides. What's better than a solid dinner of soul food to wrap up a big weekend in Nashville?
If you're not in too big of a food coma, the world is your oyster. Even on a Sunday night, people are out and about seeing live music and raging the honky tonk bars in Nashville. Start at the iconic Ryman Auditorium and progress towards bars like Bourbon Street Blues & Boogie and 3rd & Lindsley if you've got one more night on the town in ya'.
Spending More Time in Nashville?
If you have more time or flexibility in your schedule, it's quite the experience to attend a unique-to-Nashville event.
If you're a sports fan, you may want to check and see if either the Nashville Sounds (minor league baseball) or Predators (NHL) have a home game.
The Sounds play between April and September and have home games very regularly, while the Preds are the opposite, with games between September and April. Chances are one of them will be home while you're in town.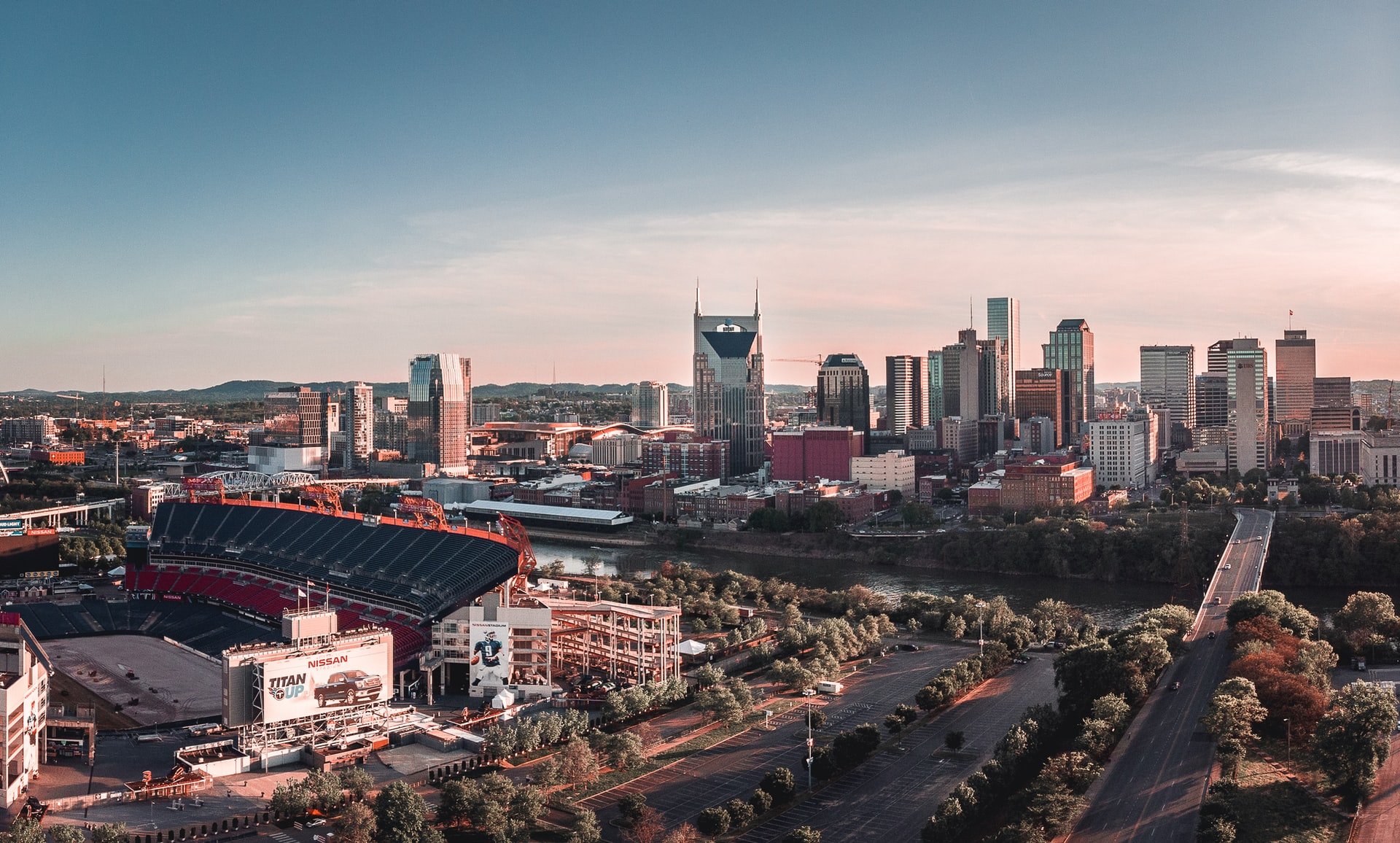 Nashville also has a pro football team – the Tennessee Titans – but they only have eight home games a year and they're usually on Sundays. If they happen to be in town on the same weekend as you, I recommend going to the stadium to at least check out the tailgate.
Titan fans sure know how to party, so you'll have a good time even if you don't buy a ticket for the game!
Between May and October, you can also catch a show at the awesome Ascend Amphitheatre. It's one of my favorite outdoor music venues in the US.
Is This the Best Daypack EVER???
Nashville is one of the best places to visit in the US, and there's a whole lot to do here! The southern city is bursting with tourist attractions, and historical sites too.
To help you make the most out of your trip, here are the absolute best things to do in Nashville.
1. Indulge in the nightlife
I've said it before and I'll say it again – Nashville knows how to party. The city is full of awesome breweries, dive bars, cocktail lounges, speakeasies, honky tonk bars – you name it, Nashville's got it.
It's super touristy, but doing the honky-tonk bar crawl up Broadway can be a lot of fun. After several whiskey drinks, you just might want to get up and dance on the bar at Coyote Ugly. Go ahead, I won't judge.
2. Hear live music
Without a doubt, the best thing to do in Nashville TN is to get out there in the live music venues. I mean, the place is called Music City for a reason! No matter what night of the week it is, you can find plenty of shows going on in Nashville.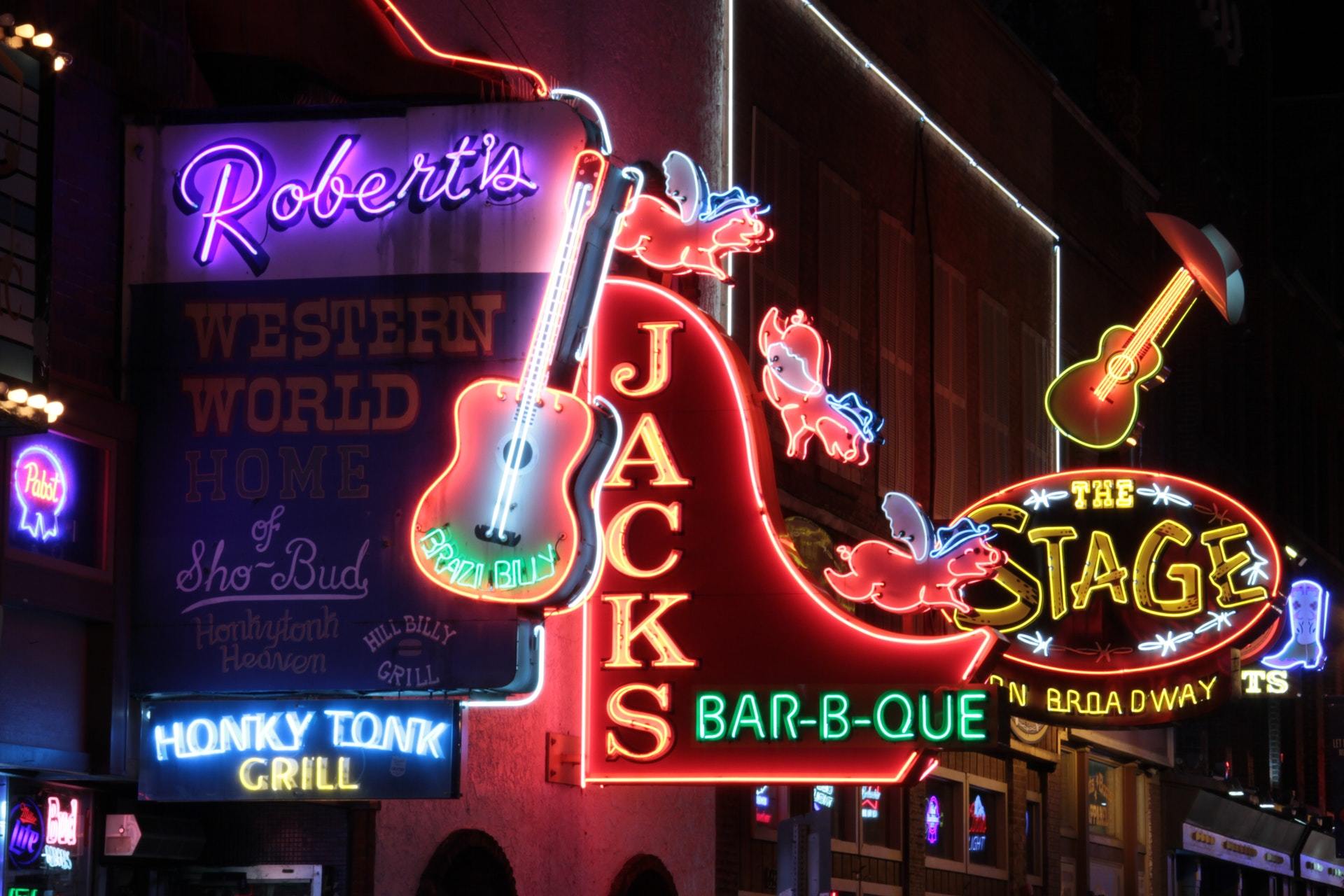 Nashville venues come in all shapes and sizes and you can find live sounds from just about every music genre under the sun. Check the calendar for upcoming concerts and plan your trip around seeing shows.
3. Learn about country music's history
It's not all about country music in Nashville these days, but there's no denying its importance in the city's history and culture.
You've got plenty of options to learn all about this famous genre of music, including the Country Music Hall of Fame and the Johnny Cash Museum. Surely, no Nashville travel itinerary is complete without immersing yourself in tragic country ballads?
4. Take a walking tour
The best way to get to know a new city is on a walking tour. Nashville is a great city to explore on foot, so lace up your walking shoes, grab your camera, and check out the highlights of Music City.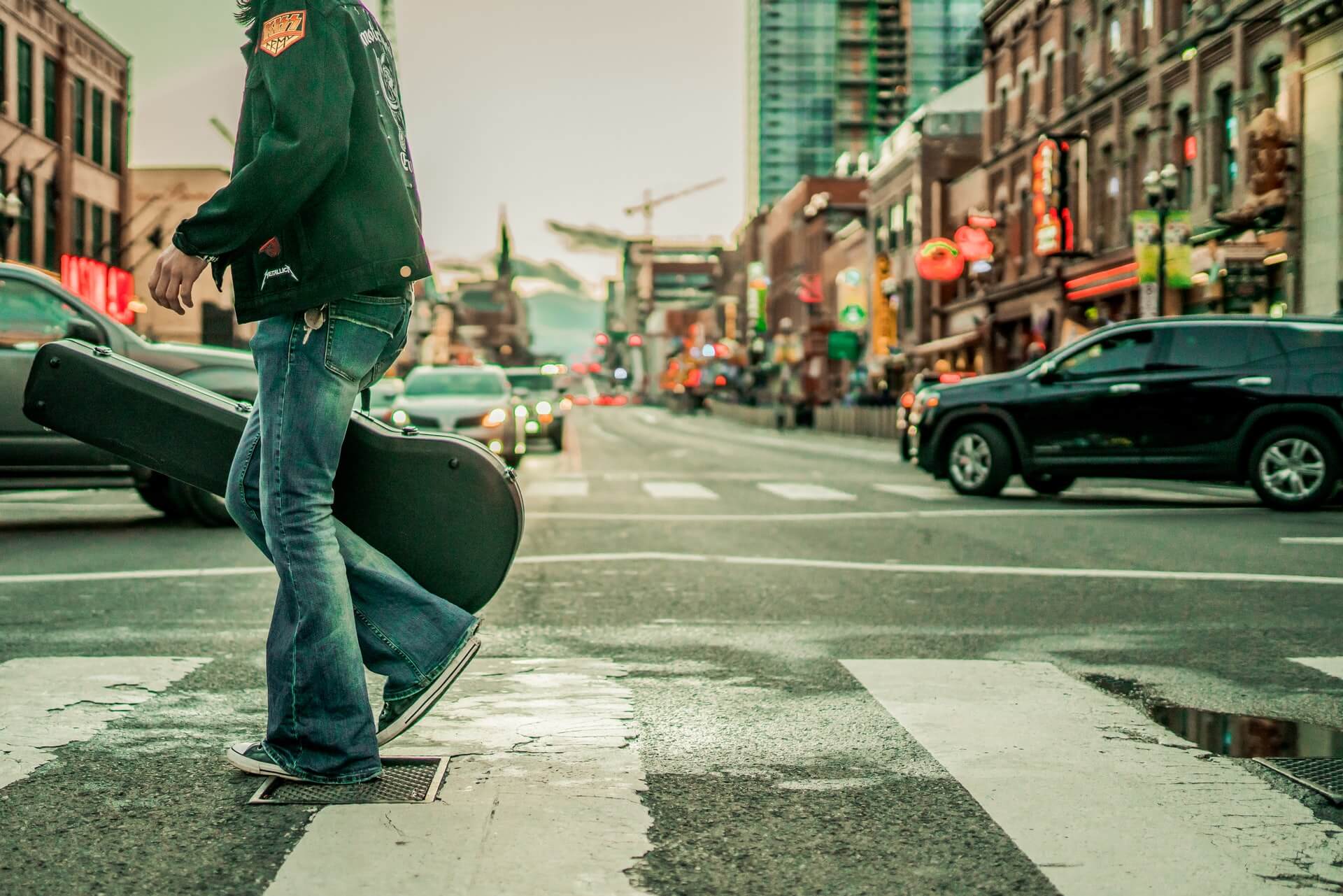 You can find self-guided tours which are definitely worthwhile. But I personally took the tour with GetYourGuide and it was awesome.
5. Visit the Tennessee State Capitol and Museum
Seeing as how you're in the capital city and all, you might as well learn a bit about Tennessee when you travel to Nashville. Head to the Tennessee State Capitol building first, and then check out the Tennessee State Museum in its nice new home.
Best of all, both are absolutely free! Great for those trying to visit Nashville on the cheap.
6. Watch a show at the Grand Ole Opry
One quintessential Nashville attraction that you just have to visit is the Grand Ole Opry. It's been called the "home of American music" and is one of the most popular things to do in Nashville. This is the oldest continuous radio program in the US, dating all the way back to 1925.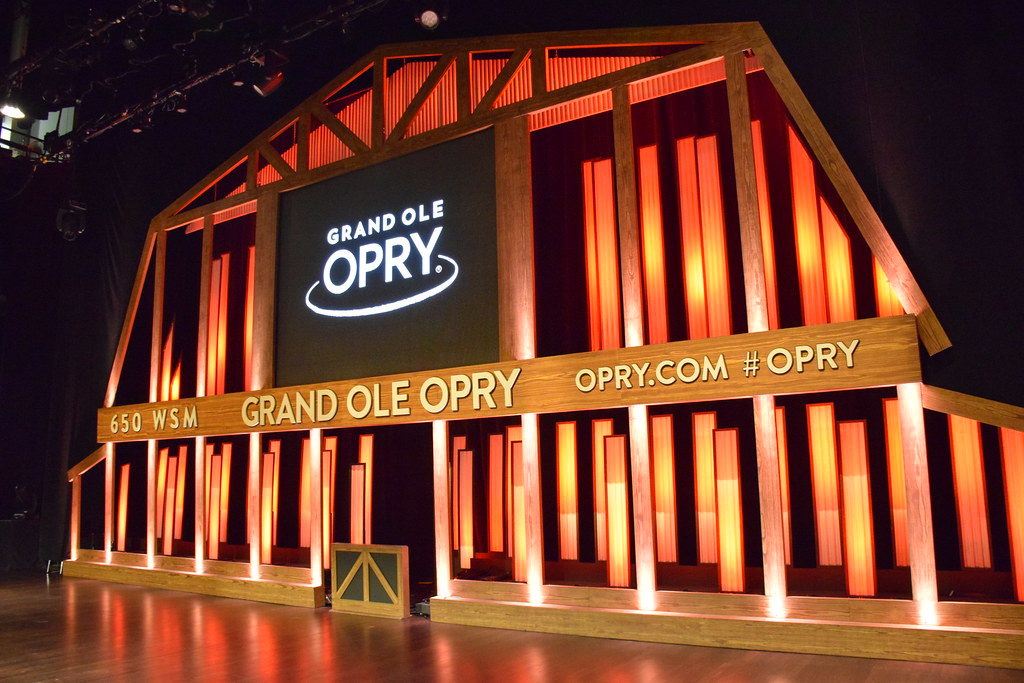 You have several options for visiting the Grand Ole Opry. There are shows every Friday and Saturday night, as well as Tuesday nights from March to December. They also run a variety of tours if you want to learn more and get backstage.
7. Eat hot chicken!
When in Nashville, one must eat Nashville hot chicken. There's a lot of delicious food in the city, but this is definitely Nashville's signature dish. If you want to sample the best food that Nashville has to offer, consider embarking on a Nashville food tour to find the best hot chicken in town!
Some of the best places for Nashville hot chicken include Hattie B's and Prince's. A word of warning – even the medium flavor will light you up. Unless you're a masochist, I would advise against ordering above that.
8. See a game
If you're a sports fan, you should definitely add seeing a game to your list of things to do in Nashville. The city is home to two different professional sports teams – the Nashville Predators (NHL) and the Tennessee Titans (NFL). People are passionate about their sports and the games are a lot of fun to attend.
In addition to the pro teams, you can also watch the Nashville Sounds (minor league baseball) or check out some of the nearby college teams.
9. Visit the Hermitage
History buffs will want to check out the Hermitage, which is the former home of Andrew Jackson. The 7th President of the United States retired here after his time in office and actually died here in 1845. Take a tour of his mansion and learn all about the "People's President."
10. Get outdoors
If the weather is nice, you should definitely spend some time outdoors when you travel to Nashville. The city is home to over 100 parks, so it's not hard to find a green space to enjoy.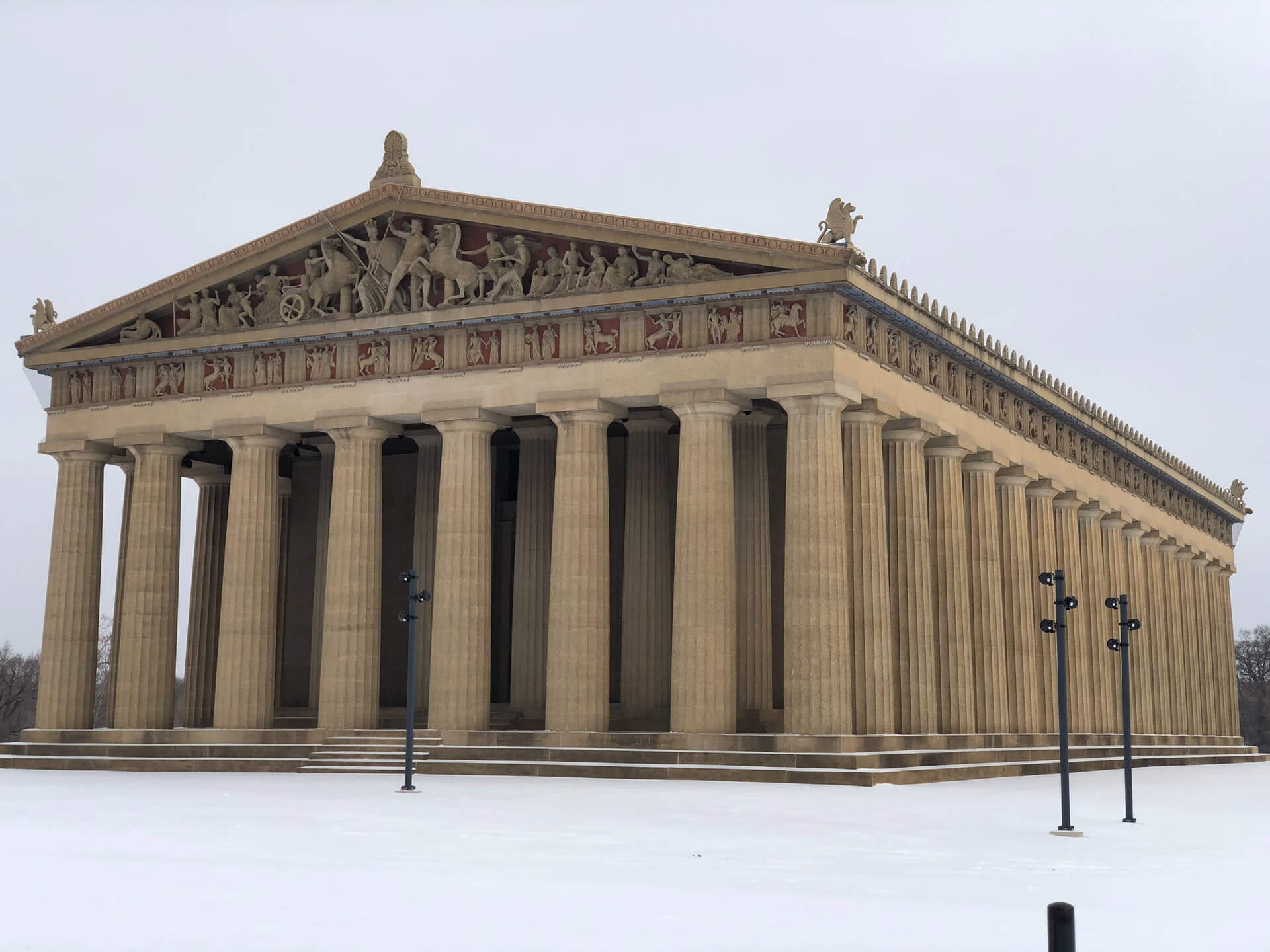 One of the best choices for getting outdoors in Nashville is Centennial Park. This large city park is home to a replica of the Parthenon, so you can experience a little bit of Greece in Middle Tennessee!
Small Pack Problems? 😉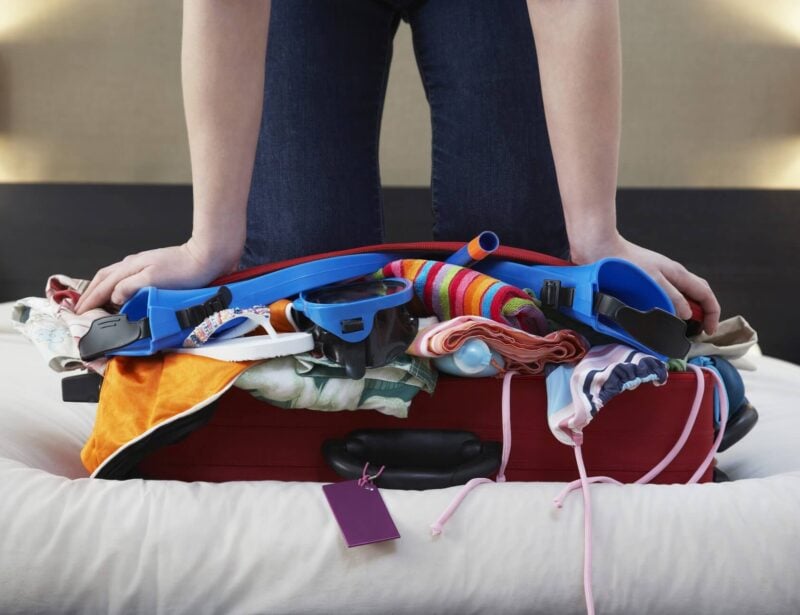 Wanna know how to pack like a pro? Well for a start you need the right gear….
These are packing cubes for the globetrotters and compression sacks for the real adventurers – these babies are a traveller's best kept secret. They organise yo' packing and minimise volume too so you can pack MORE.
Or, y'know… you can stick to just chucking it all in your backpack…
Get Yours Here
Read Our Review
Nashville isn't a huge city, so you don't have to spend as much time thinking about cheap accommodation as you would in larger cities. Where you stay will mostly depend on your budget and whether you have a car.
If you're hoping to visit Nashville on a budget, then you'll probably want to book a dorm bed in one of the good hostels in Nashville. One is Downtown and the other is in Midtown. They're both run by the same crew and have solid reviews from other backpackers.
Staying in either hostel is affordable and much more fun than staying in some dingy motel room on the outskirts of town. Nashville also has some awesome cabins and treehouses on offer as well to light up your adventure.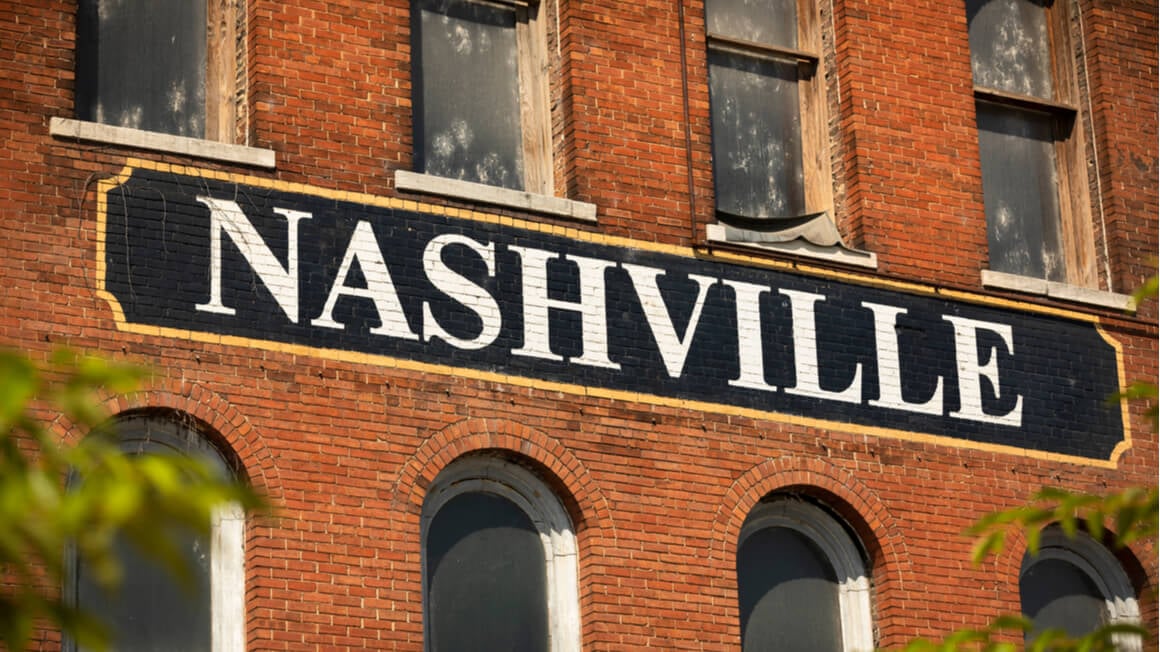 While you can find private rooms for the same price as a dorm bed, you'll waste a lot of time and money traveling to and from the city center. Best to stick with the hostels if you're traveling solo.
Nashville Downtown Hostel is located on the Cumberland River right in the heart of Downtown Nashville. This hostel is definitely your best option!
They have space for 300 guests, so it's a great place to meet people. This hostel includes chill-out areas, pool and foosball tables, instruments you can jam on (this is Music City, after all), a fully stocked kitchen, and laundry services.
The Best Places to Stay in Nashville
Wondering where to book your stay in Nashville? Here are the best neighborhoods in the city!
FIRST TIME IN NASHVILLE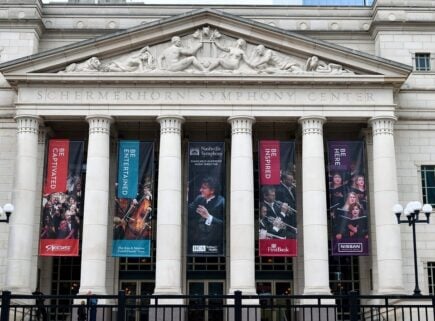 FIRST TIME IN NASHVILLE
SoBro
SoBro – or South of Broadway – is set in Nashville's City Centre. A short walk from downtown and the state capitol building, SoBro is a neighbourhood famed for its honky tonks and neon lights, its lively bars and exciting sights.
ON A BUDGET
ON A BUDGET
Downtown
Downtown Nashville is a neighbourhood located at the heart, soul and centre of the city. A hub for entertainment and excitement, downtown is a neighbourhood brimming with music venues, eateries, arts and cultural, and historic landmarks.
NIGHTLIFE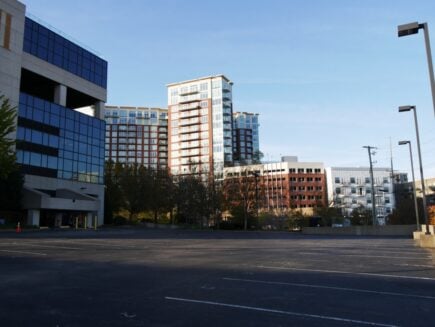 NIGHTLIFE
Midtown
Located west of the city center is the bustling Midtown neighbourhood. Home to Vanderbilt University and a thriving student population, Midtown is known for hosting some of the most exciting and fun nightlife in the city.
COOLEST PLACE TO STAY
COOLEST PLACE TO STAY
The Gulch
Nestled between downtown and Midtown is The Gulch. Far and away the coolest neighbourhood in the city, The Gulch is a LEED-certified neighbourhood with a rich industrial history.
FOR FAMILIES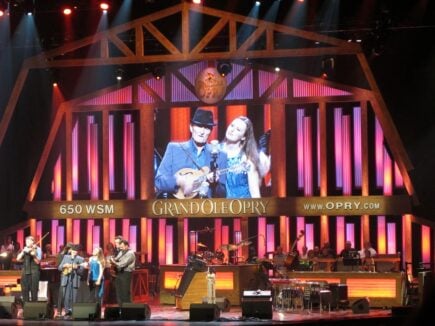 FOR FAMILIES
Music Valley
Well outside the city centre is Music Valley. A charming and historic neighbourhood in East Nashville, Music Valey is known for its outstanding entertainment, cultural and historic activities, unique shopping and outdoor adventures.
Budget Accommodation Hacks
Sorry, guys, but I don't have much for you here. There are only two hostels in Nashville and they're both run by the same people. If you're a backpacker looking to visit Music City on a budget and meet people, your best bet is definitely booking one of these places.
That being said, it's always worth it to sign up for Couchsurfing and check out the scene. You might find a place to crash, and if not you might still be able to link up with some cool locals who will take you out.
If you can't find a CS host and you're not into sleeping in a dorm room, take a look at Nashville Airbnbs. There are plenty of people renting out their spare rooms or even their pull-out couch for a reasonable rate.
To try something completely different, you can also check out Nashville's VRBO scene, which is a top Airbnb competitor if you're not in the know.
Nashville Backpacking Costs
When it comes to American cities, Nashville offers a great bang for your buck. It's much easier to do Nashville on the cheap than in other American cities like San Francisco or Chicago.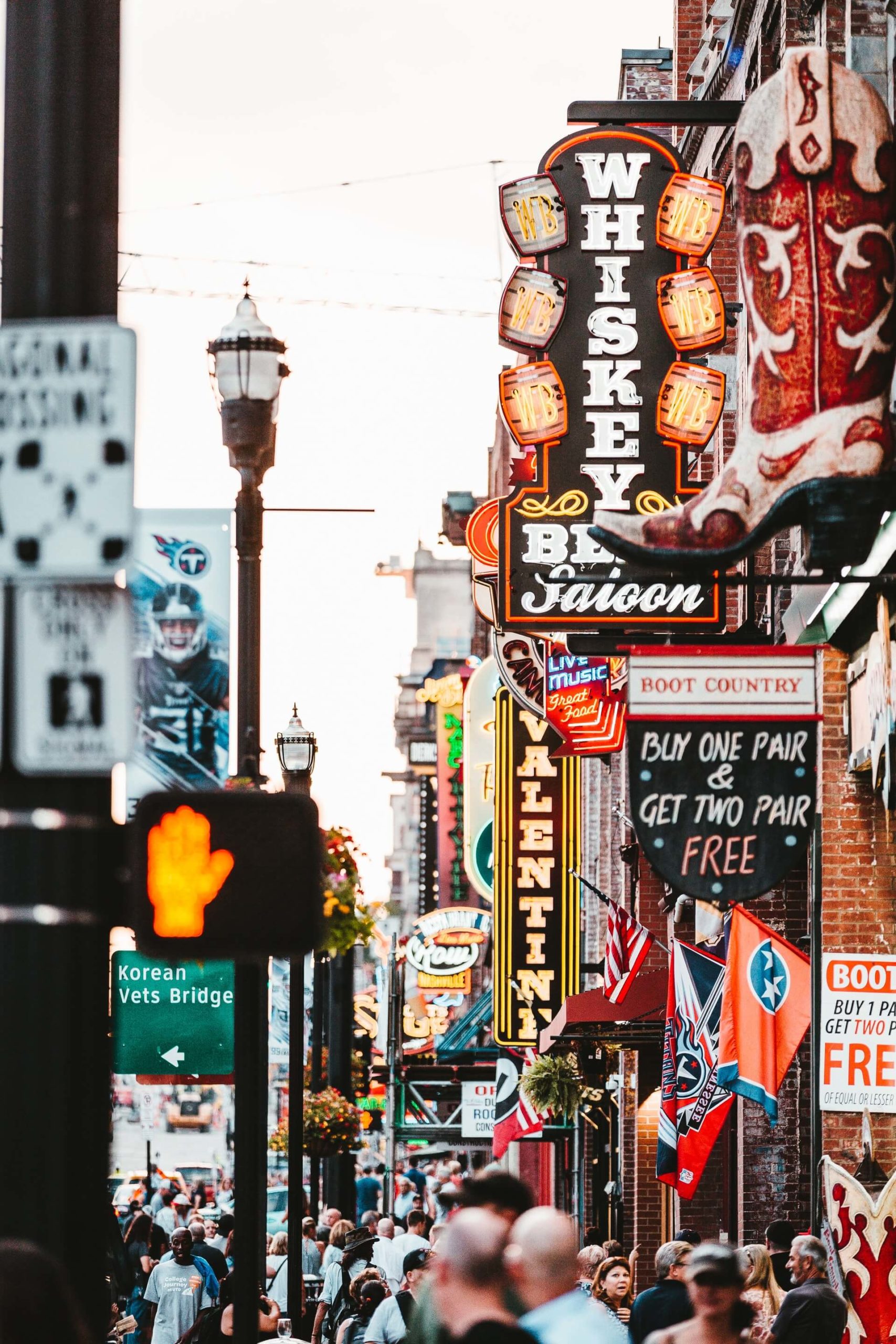 The city has a couple of options for backpacker accommodations, cheap public transportation, and plenty of free activities you can take advantage of.
It's possible to get by in Nashville with a daily budget of just $50-60, but in order to do that, you need to find a friend's couch or a host on Couchsurfing. This would also limit what you can see and do in the city, as you wouldn't really be able to do much in terms of sightseeing.
A more realistic estimate for a Nashville budget is $90-$200 a day. With this budget, you can book a dorm bed in a hostel or an apartment with some friends, pay for one big-ticket item each day, and go big on at least one of your nights out. After all, you didn't come all the way to Music City to sit around your room!
Below I have provided a closer look at what you can expect to pay for things when you travel to Nashville!
A Daily Budget in Nashville
While Nashville isn't the most expensive city in the US, it's also not the cheapest. Here's what you can expect to spend depending on your travel style:
Nashville Daily Budget

| Expense | Broke Backpacker | Frugal Traveller | Creature of Comfort |
| --- | --- | --- | --- |
| Accommodation | $0-$40 | $40-$80 | $80+ |
| Food | $8-$15 | $15-$25 | $25+ |
| Transport | $0-$10 | $10-$20 | $20+ |
| Nightlife | $0-$20 | $20-$40 | $40+ |
| Activities | $0-$10 | $10-$25 | $25+ |
| Total per day: | $8-$95 | $95-$190 | $190+ |
A Few Free Things to Do in Nashville
This wouldn't be the best Nashville travel guide if I didn't tell you about some of the best free things to do in the southern city. Broke Backpackers everywhere will be happy to learn that there are quite a few things you can do that cost absolutely nothing in Music City!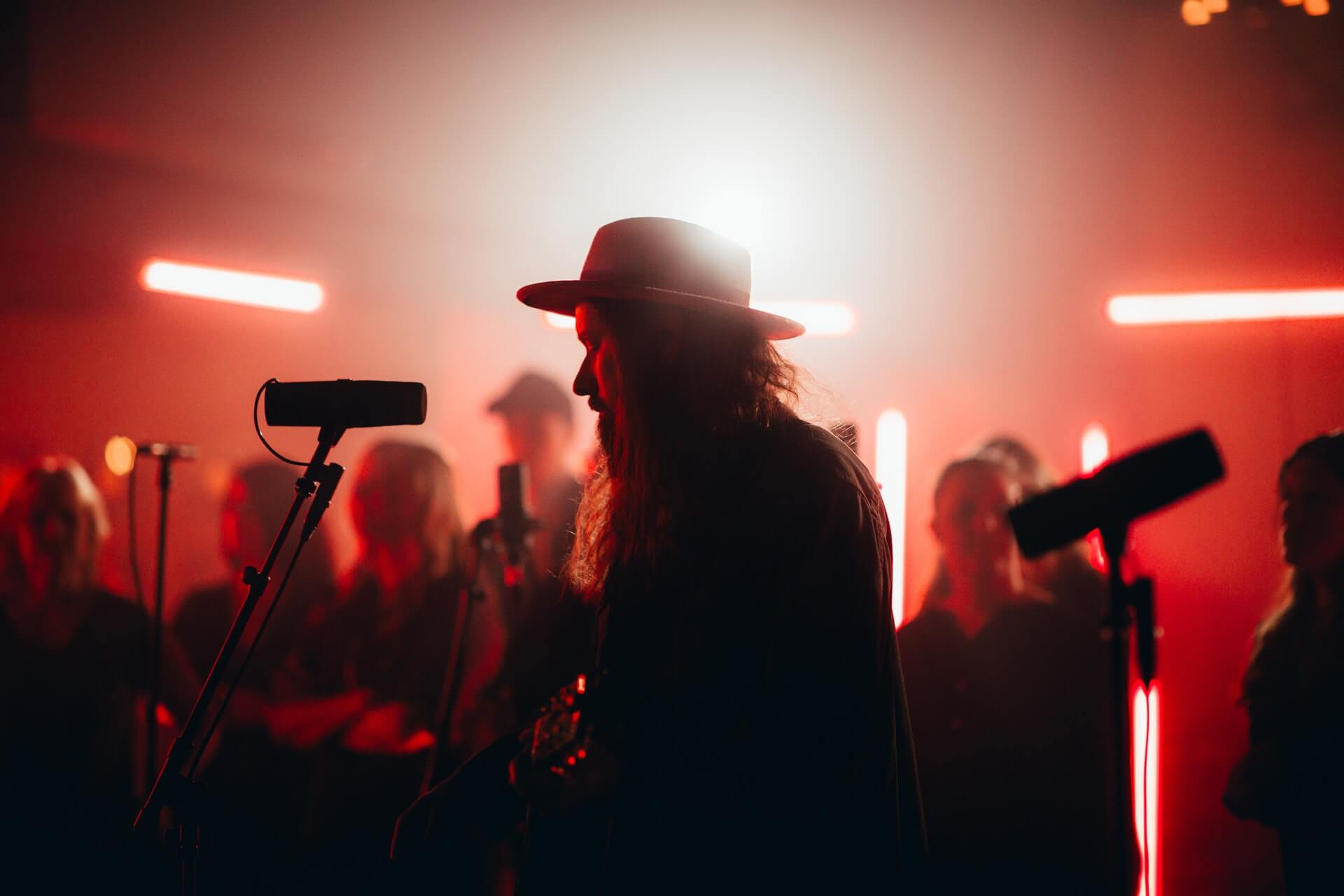 TN Capitol and Museum: As I mentioned above, the Tennessee State Capitol building and museum are both totally free to visit. Visiting both will take up half a day, so you can then take your daily budget and blow it all on hot chicken and booze.
Take a free walking tour: Explore Music City with a local guide on one of the awesome free walking tours. Of course, you should remember that guides work for tips, so don't be a total cheapass!
Local parks: A walk in the park is beneficial in so many ways. Breathe some fresh air, get some exercise, and save your cash!
Check out the street art: One of my favorite things that's always changing too!
Free concerts: Not all concerts in Nashville have a huge cover charge. It's easy to find live music for free, especially during the week. Of course, you should always buy drinks and tip your bartenders/the band, but at least you got in the door for free!
Nashville on a Budget – Top Travel Tips and Tricks
While Nashville is a pretty affordable city compared to other cities in the US, it's still easy to burn through your money.
Here are some travel tips for visiting Nashville on a budget:
Stay in a hostel: Thanks to the development of Nashville as a major tourist destination, the city is now home to a few backpacker-friendly hostels. Skip out on the bland chain hotels and save a ton of money by booking a dorm bed instead. Even Nashville's vacation rentals are better than the chain hotels.
Hop on the bus, Gus: Sure, ride-sharing companies are operating in Nashville, but you can save more money for music and booze by riding the bus instead. Since a day pass only costs $3.25, it's great for your budget.
Take advantage of free activities: Give yourself a walking tour of downtown, hang out in the city's beautiful parks, and even catch some free concerts. You can keep yourself entertained without emptying your wallet in Nashville.
Be a Happy Hour Hero: Going out to an after-hours party is fun, but also expensive. Find the best Happy Hour deals to ensure you get a buzz on without a massive tab.
Why You Should Travel to Nashville with a Water Bottle
Our plastic problem is global. So take part in changing our global habits!
Okay, you can't save the world overnight, but you can be part of the solution and not the problem. Even in the cities where the problem is arguably the worst, you can make a difference by being a responsible traveler.
Plus, now you won't be buying overpriced bottles of water from the supermarkets either! Travel with a filtered water bottle instead and make your wallet happy too.
Save $$$ • Save the Planet • Save Your Stomach!
Drink water from ANYWHERE. The Grayl Geopress is the worlds leading filtered water bottle protecting you from all manner of waterborne nasties.
Single-use plastic bottles are a MASSIVE threat to marine life. Be a part of the solution and travel with a filter water bottle. Save money and the environment!
We've tested the Geopress rigorously from the icy heights of Pakistan to the tropical jungles of Bali, and can confirm: it's the best water bottle you'll ever buy!
View on REI
Read the Review
Nashville is a great destination year-round, but the best time to visit Nashville is between April and October. While it can get pretty hot and muggy in the middle of the summer, there's a lot going on in the city. Plus, you can always cool down indoors at an air-conditioned place.
Winter isn't terribly cold in Nashville, but it's not exactly pleasant enough to spend a lot of time outside. That being said, the holiday season is quite festive in Music City. Christmas and New Year's are both pretty fun times to be in town.
What to Pack for Nashville
Packing for your Nashville trip will definitely be seasonal. While its weather patterns aren't as extreme as NYC for example, you're going to want to pay attention to the forecast before heading out. But here are some essentials you can't forget, regardless of the season!
Traipse the CIty in Style!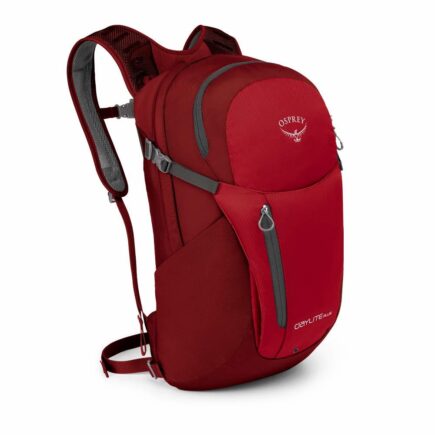 Traipse the CIty in Style!
Osprey Daylite Plus
Any city slicker needs a SLICK daypack. In general, you can never go wrong with an Osprey pack, but with its array of awesome organisation, durable materials, and a comfy build, the Daylite Plus will make your urban jaunts buttery smooth.
Drink from ANYWHERE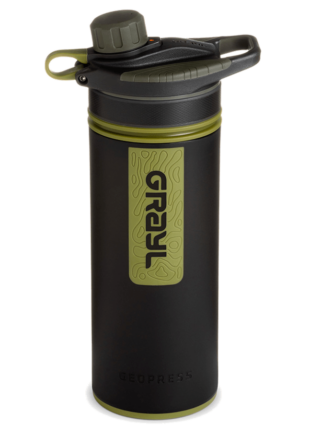 Drink from ANYWHERE
Grayl Geopress Filtered Bottle
Save $$$, save the planet, and save yourself the headache (or tummy ache). Instead of sticking to bottled plastic, buy a Grayl Geopress, drink water no matter the source, and be happy knowing the turtles and fishies thank you (and so do we!). 🙂
Pics or It Didn't Happen 😉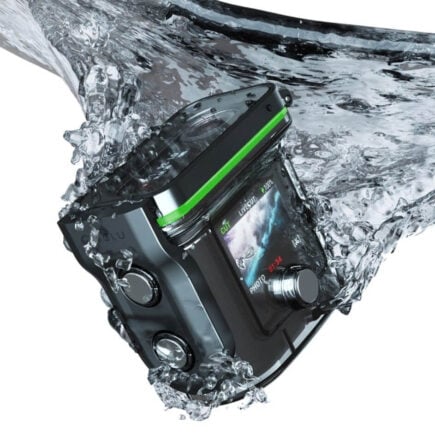 Pics or It Didn't Happen 😉
OCLU Action Camera
Wait, it's cheaper than a GoPro and… better than a GoPro? The OCLU action cam is the cam for budget backpackers that want to immortalise all their wildest adventures – including that time you dropped it off a Himalayan mountain – WITHOUT breaking the bank.
Harness the Sun!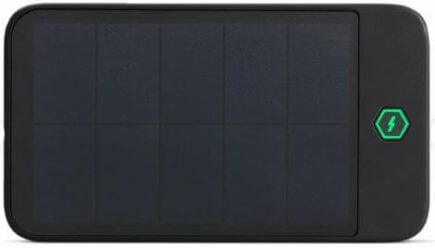 Harness the Sun!
Solgaard Solarbank
Resourceful travellers know how to find power outlets anywhere on the road; smart travellers just pack a solar power bank instead. With 4-5 phone cycles per charge and the ability to top up literally anywhere the sun is shining, there's no reason to ever get lost again!
Don't Annoy Your Dormies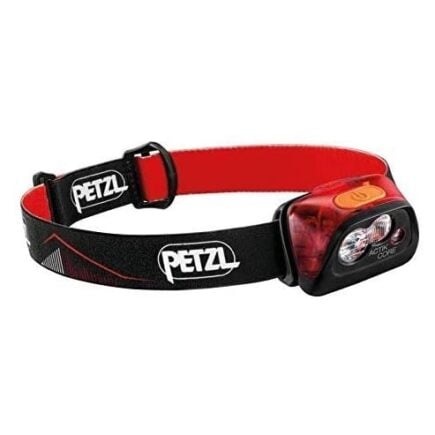 Don't Annoy Your Dormies
Petzl Actik Core Headlamp
ALL travellers need a headtorch – no exceptions! Even in the hostel dorm, this beauty can save you in a real pinch. If you haven't got in on the headtorch game, DO. I promise you: you'll never look back. Or at least if you do, you'll be able to see what you're looking at.
Staying Safe in Nashville
Safety in the US is questionable in general. But Nashville is one of the safest big cities in the country. You don't need to be nearly as concerned when out and about here as you would be in places like my hometown of Detroit or in bigger cities like LA.
With the rapid development and resulting gentrification, many areas that were once thought of as dangerous are now totally fine.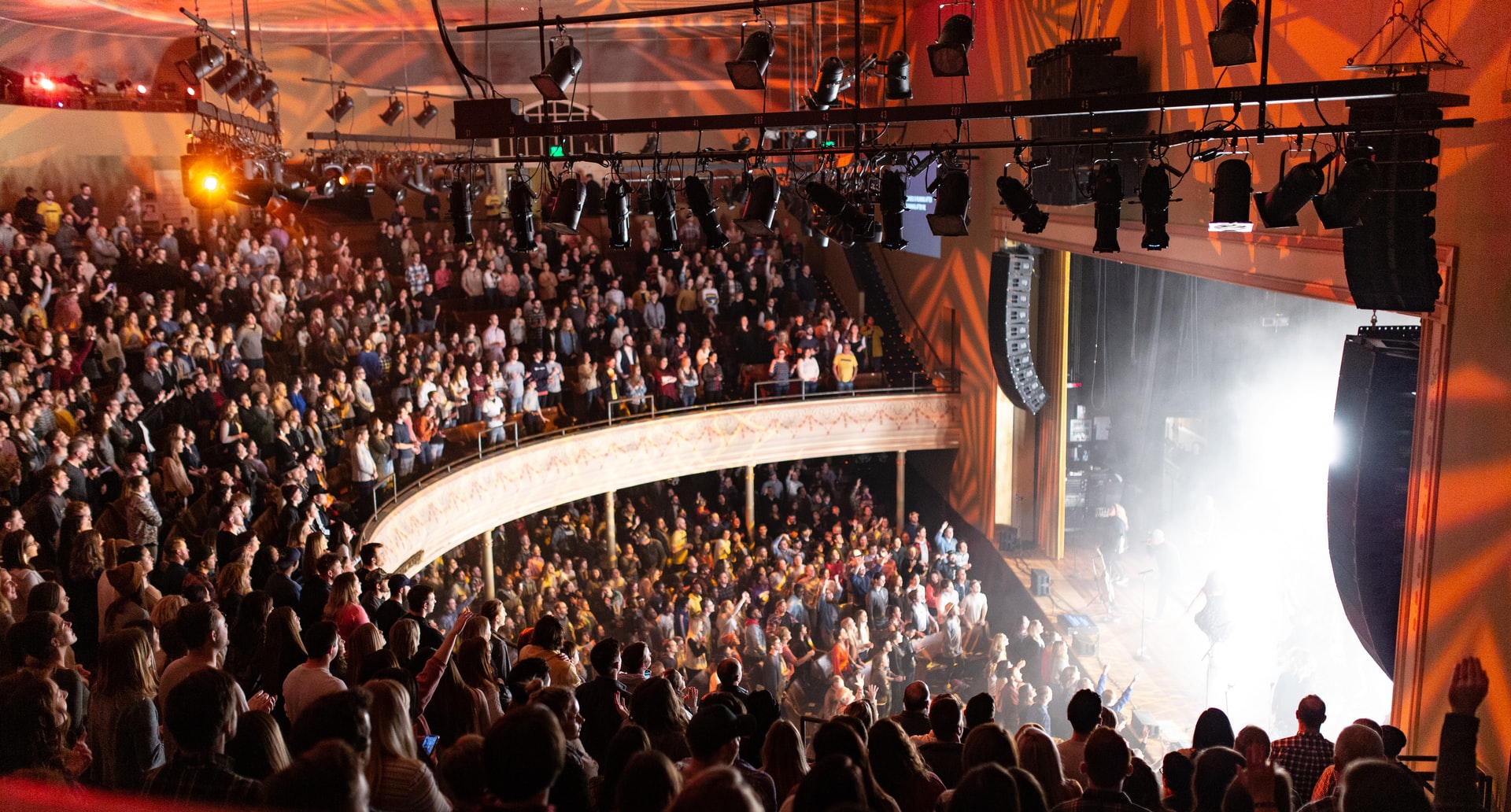 Your biggest concern should be petty crimes, like pick-pocketing, or getting too drunk and losing your shit at a bar.
One thing I will mention is that people are notoriously bad drivers in Nashville, so be careful if you rent a car. The crash rate in Nashville was ten times higher than the population growth last year. So yeah, it's probably best to stay off the road there.
Sex, Drugs, and Rock 'n' Roll in Nashville
We've already talked about it, but the wild side of Nashville definitely deserves a bit more attention.
Unlike visiting Miami, which will likely involve other substances, Nashville is specifically known for its booze scenes, and of those there are many.
Cannabis, on the other hand, is NOT legal anywhere in Tennessee. Though, like anywhere in the US, it can be found. Don't expect great quality though, unless you happen to get lucky with your connection. So while Nashville is a great place to drink, it might be the wrong vibe to try and dabble in a bit of cheeky drug tourism.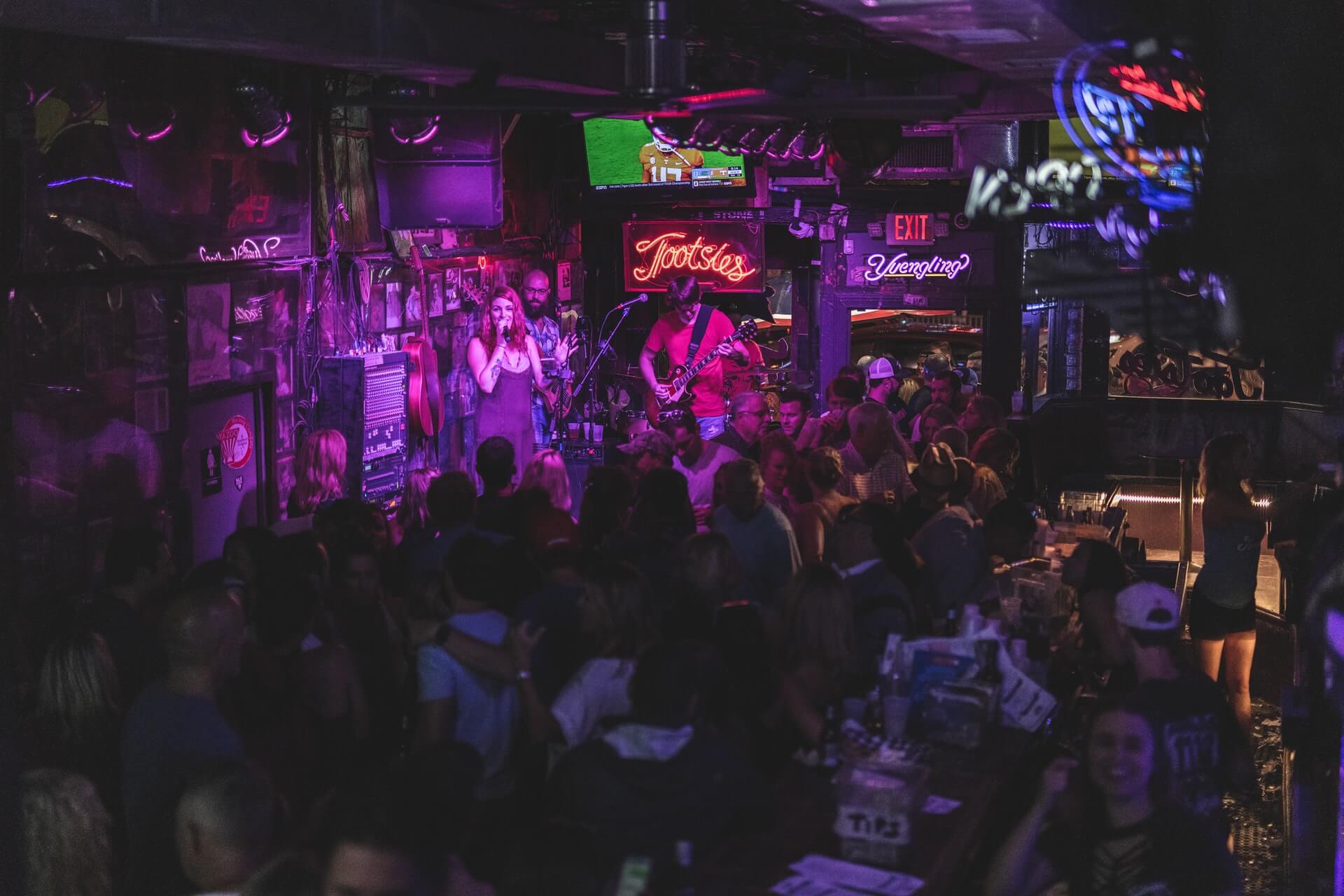 Alcohol and partying go hand in hand in Nashville, I mean, it is the home of the honky tonks so that shouldn't be surprising. We've already delved into the top places to get down in Music City, but what is essential to mention is this: being responsible means you have a greater chance of a safe travel.
Know your limits, help others out if you can, and do be cautious if you plan to get into some love and sex on the road, something quite likely after a night on the town.
Getting Insured BEFORE Visiting Nashville
Traveling without insurance in the USA is risky. Especially with the infamous (and ridiculous) for-profit health system. So do consider getting good travel insurance sorted before you head off on an adventure.
I have used World Nomads for some time now and made a few claims over the years. They're easy to use, professional and relatively affordable. They may also let you buy or extend a policy once you've started your trip and are already abroad which is super handy.
ALWAYS sort out your backpacker insurance before your trip. There's plenty to choose from in that department, but a good place to start is Safety Wing.
They offer month-to-month payments, no lock-in contracts, and require absolutely no itineraries: that's the exact kind of insurance long-term travellers and digital nomads need.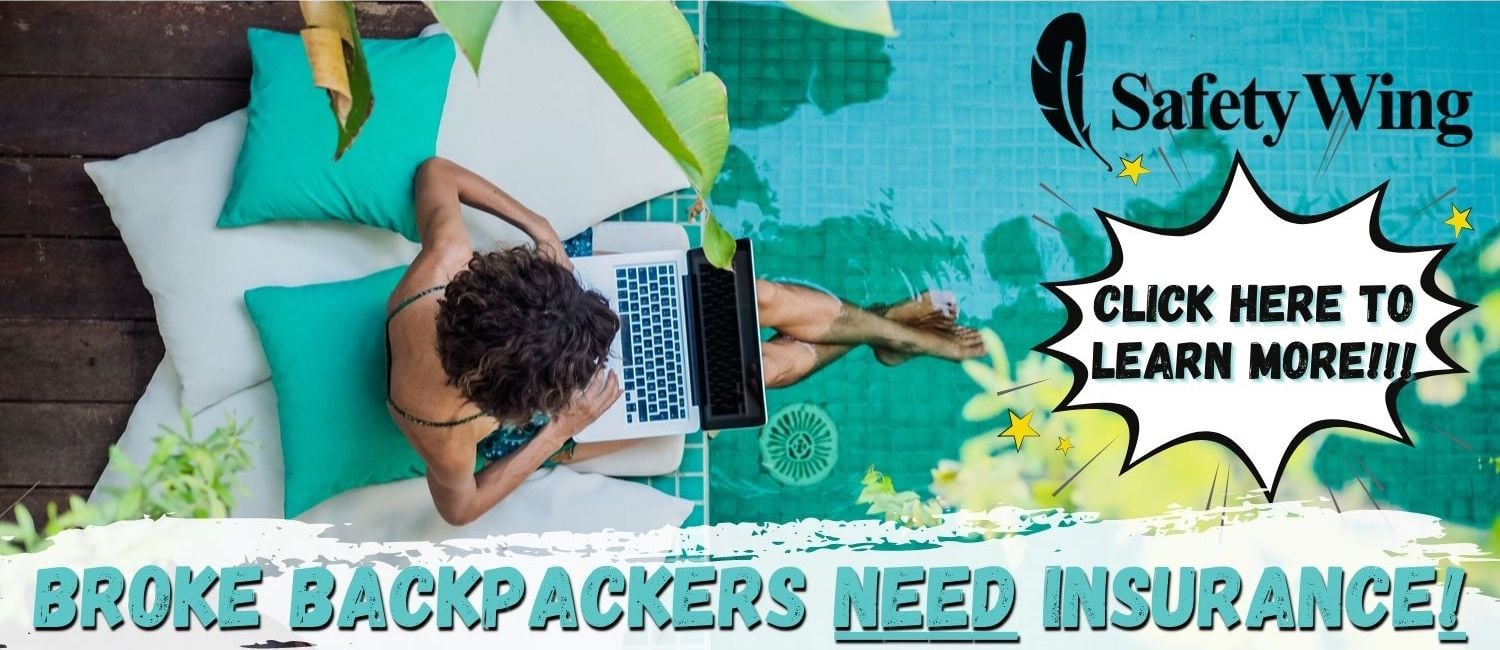 SafetyWing is cheap, easy, and admin-free: just sign up lickety-split so you can get back to it!
Click the button below to learn more about SafetyWing's setup or read our insider review for the full tasty scoop.
How to Get Into and Around Nashville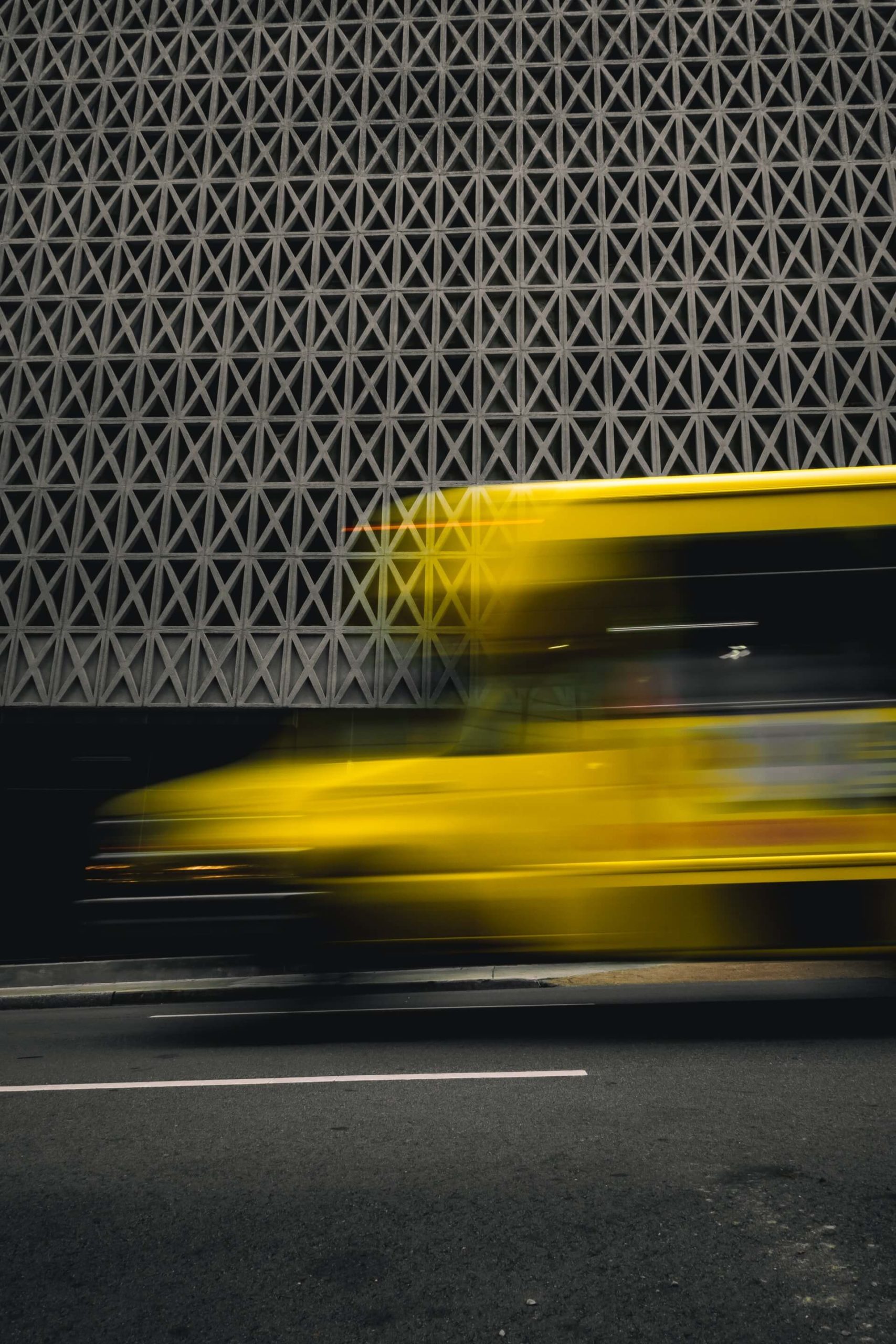 Most travelers will probably arrive at Nashville International Airport (BNA). You can find direct flights to Nashville from several cities across the US. For international destinations, you can fly to and from places like London, Toronto, and Cancun.
The airport is about a 15-20 minute drive from the city center. If you're balling on a budget, you can catch a bus for just $1.70. Just make sure you have the cash to pay your fare.
You could also catch a bus to/from Nashville using Greyhound or Megabus. But a word of warning – riding the Greyhound in Tennessee is a very, shall we say, interesting experience.
If you book the Megabus early, you can score super cheap fares to or from a few other major cities like Chicago or Atlanta. I much prefer Megabus, as it tends to cater to students and travelers versus crackheads.
Getting Around Nashville
Nashville isn't exactly killing it in the public transportation department. There are several bus routes running, but these might not be of much use to you as a traveler.
Google Maps is one of the best travel apps to use in Nashville. It knows the bus routes, so be sure to check that to see if you can catch one. It costs $1.70 per ride or $3.25 for a day pass.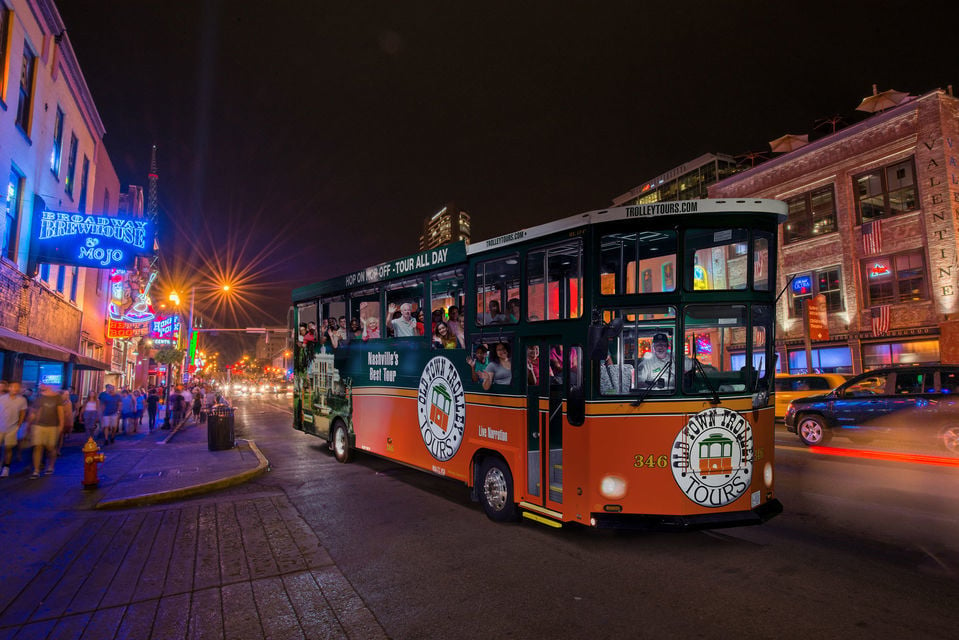 You can pretty much walk everywhere downtown. Nashville is a pretty compact city, so you don't need to cover a ton of ground to see the sights. There are a few places in town where you can rent bikes if you'd like to cycle instead.
Rideshare apps are super popular in Nashville. Make sure you download Uber and Lyft on your phone to make it easy to catch a quick ride when you need one.
Use Bookaway to find the best deals on transport – buses, planes, trains, and ferries. It'll save you a load of time when organising transport and you'll probably nab an EPIC DISCOUNT too!
Book your transport on Bookaway NOW. Get the best price for the best ride… then use those savings to buy the best feed in town!
Book Your Transport Here!
Working & Volunteering in Nashville
If you're a US citizen–or have other documents to work in the US–you can definitely find a job in Nashville. Otherwise, working on a US tourist visa is a surefire way to get banned from the country.
Remote work is possible though, as practically any accommodation and plenty of cafes have Wifi. Albeit it won't be the cheapest location to live the digital nomad lifestyle.
On the other hand, volunteering opportunities definitely exist in Nashville if you know where to look. I'd recommend using a trusted platform, especially in the US with its strict work laws. The Broke Backpacker recommends Worldpackers as one of the easy-to-use and reputable volunteer platforms.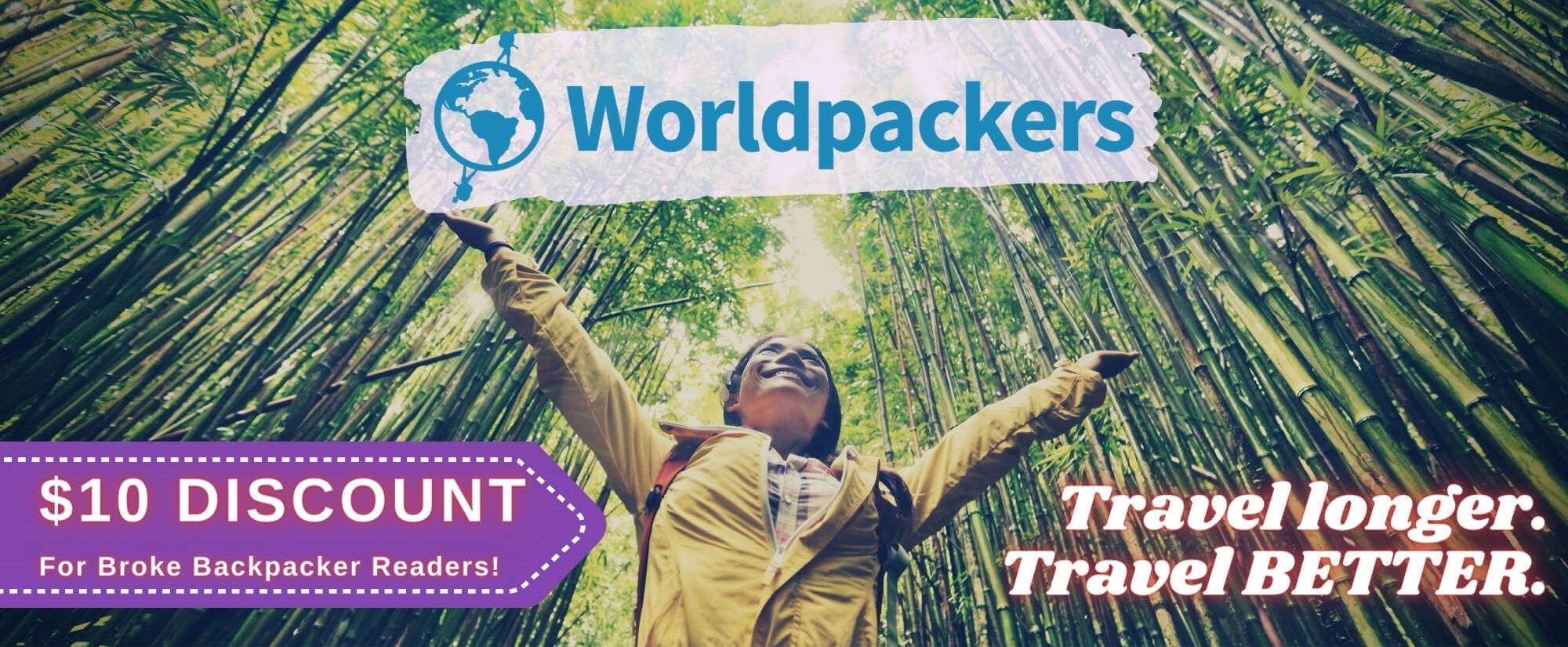 Worldpackers: connecting travellers with meaningful travel experiences.
Nightlife in Nashville
In a city full of musicians, it should come as no surprise that there are countless places to wet your whistle. In addition to the infamous honky tonks, Nashville has craft breweries, speakeasies, cocktail lounges, dive bars, and everything in between.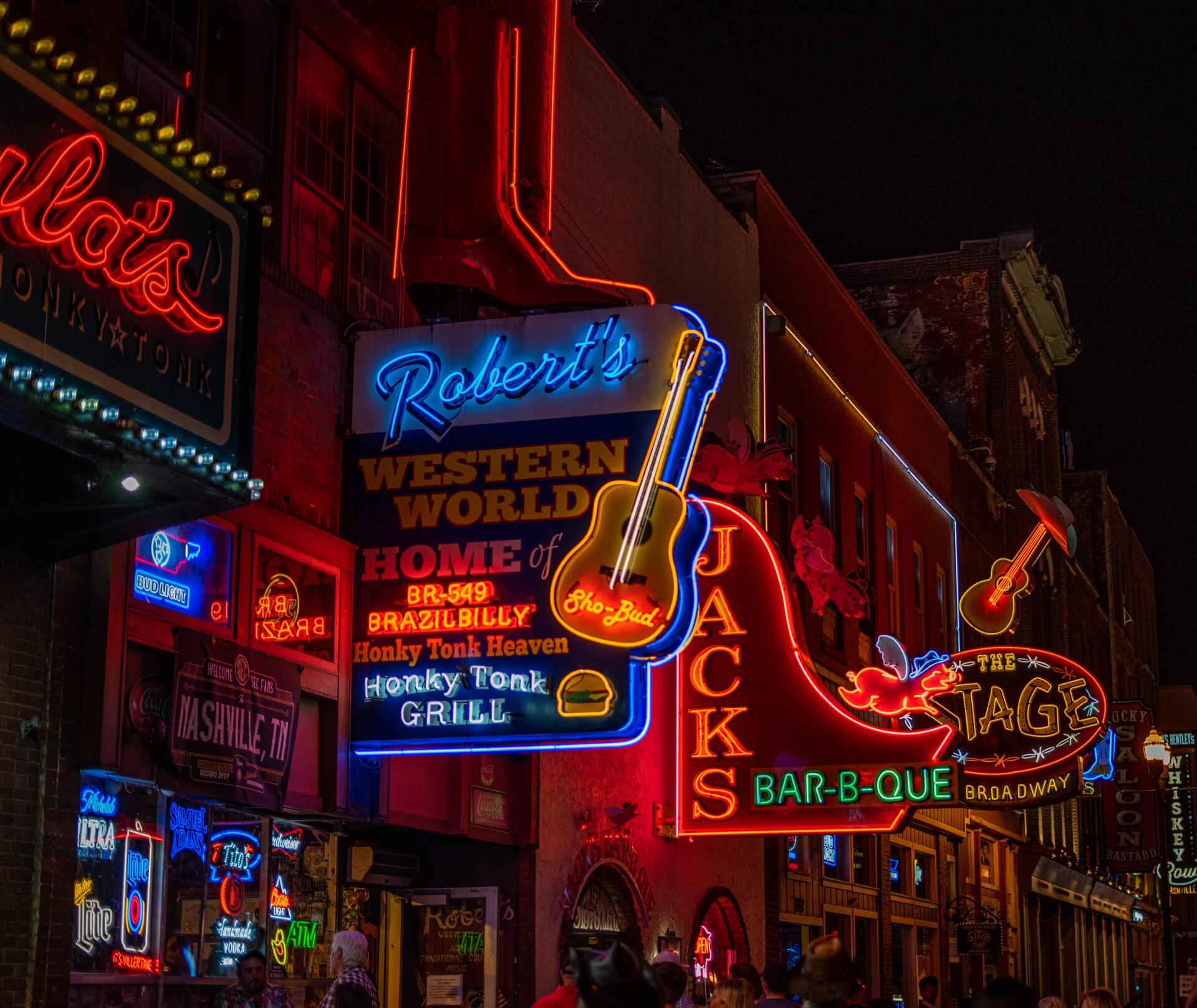 Much of the nightlife in Nashville is centered around Broadway. This street is full of said honky tonk bars and it draws quite the crowd, especially from Thursday-Saturday. Bar hopping along Broadway is a favorite pastime of tourists who visit Nashville; locals, not so much.
For a more local scene, you can head out in areas like East Nashville, The Gulch, or Midtown.
Exit/Inn
Station Inn
3rd and Lindsley
Grimey's
Donks
Never Never
When I lived just down the road in Murfreesboro, I was kind of down and out, to be honest (thanks a lot, economic crisis!) The only saving grace of my time spent there was being able to go out in Nashville on the weekends with a bunch of awesome people to see music.
Since I moved out of the city, I still miss Nashville's live music scene. This place deserves its nickname – it has one of the best music scenes in the world. Even if all you do in Nashville is stay out until 3 AM every night partying and seeing music, it will be a successful trip.
Dining in Nashville
When it comes to eating out in Nashville, you've got to go for the trifecta of Nashville hot chicken, BBQ, and Southern soul food. Here are recommendations for all three – Hattie B's, Martin's Bar-B-Que Joint, and Arnold's Country Kitchen.
There are tons of other restaurants in Nashville cooking up all kinds of cuisine if you need to try something else. Just please don't come all the way here and eat shitty fast food or in garbage chain restaurants.
When in doubt, ask a local where they like to go. Here are some of my favorite recommendations from locals themselves. A Nashville food tour is a sure-fire way to shock your tastebuds.
Best Restaurants and Cheap Eats in Nashville
Nashville is chock full of delicious food, but not all of it is budget-friendly. Here are some of the best things to eat in Nashville, broke backpacker style:
5 Points Pizza – A classic Nashville pizza joint, 5 Points sells slices the size of your head for $3.75. While not quite as cheap as New York, this is the best pie in Music City and is an ideal quick lunch option.
Dino's – Nashville's oldest dive bar has certainly made a name for itself. It's also real backpacker friendly: you can get what's rated as one of the best burgers in the US, fries and even a beer for a total of $10 or less.
Taqueria del Sol – This legendary fusion restaurant combines Southern soul food flavors with traditional Mexican cuisine. Think brisket-filled tacos and the use of turnip greens. And you can grab two for less than $10!
Robert's Western World – You can't have a list of cheap eats in Nashville without including Robert's Western World. The famous Broadway eatery is open until 3AM daily and everything on it's weekday menu is $10 or less!
Brown's Diner – A local favorite since 1927, Brown's might be the most "historical" place to eat in Nashville on a budget. You can fill up on burgers and hushpuppies for $5 here.
VN Pho & Deli – This delicious cash-only establishes brings the delicious flavors of Vietnam to Music City. Savor authentic banh mi and their massive bowls of pho at very reasonable prices considering the sizes and quality!

Our GREATEST Travel Secrets…
Pop your email here & get the original Broke Backpacker Bible for FREE.
Getting Off the Beaten Track in Nashville
Most tourists who travel to Nashville barely get out of downtown. To be honest, there's more than enough to do there to keep you busy for a couple of days.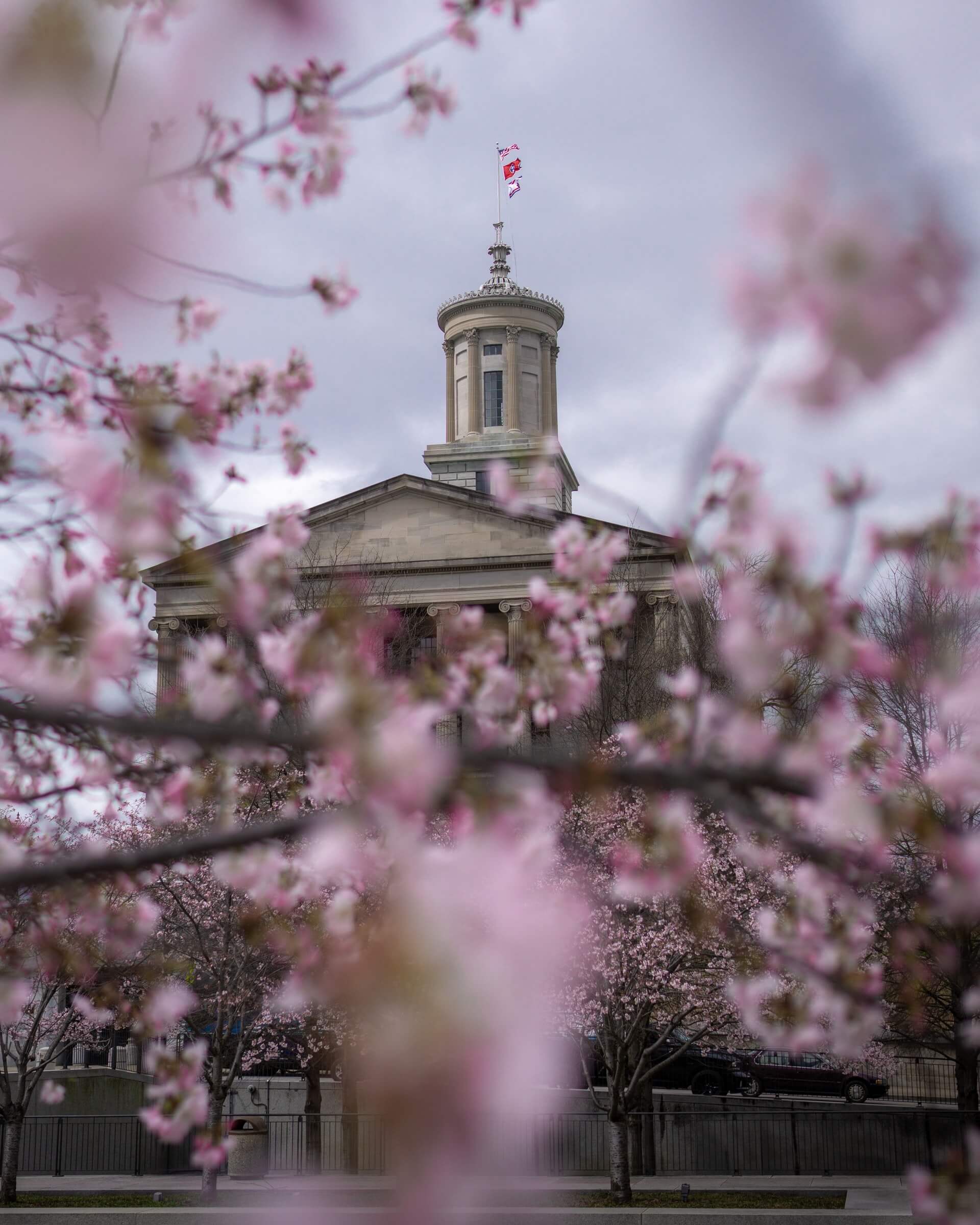 You really don't need to go anywhere else, but here are some awesome off-the-beaten-track travel options for those looking to experience a more local side of Nashville:
Spend time in East Nashville: Those looking for a more laid-back, artsy vibe can head across the Cumberland River from downtown to check out the Five Points neighborhood of East Nashville. Stroll around here for a few hours to take in the street art, peruse the quirky shops, or grab a drink in one of the many cool bars where you'll find far more locals than drunk bachelorette parties.
Hop on a bike: The extensive park system in Nashville is mostly all connected via a greenway, so you can hop on a bike downtown and ride out to peaceful green spaces and art galleries on the outskirts of town.
Radnor Lake State Park: If you've got a car or don't mind the hour-ish bike ride, Radnor Lake is a great place to escape the touristy downtown scene. In addition to the small and scenic lake, this park boasts several different hiking trails.
DON'T DIE OUT THERE! …Please 🙂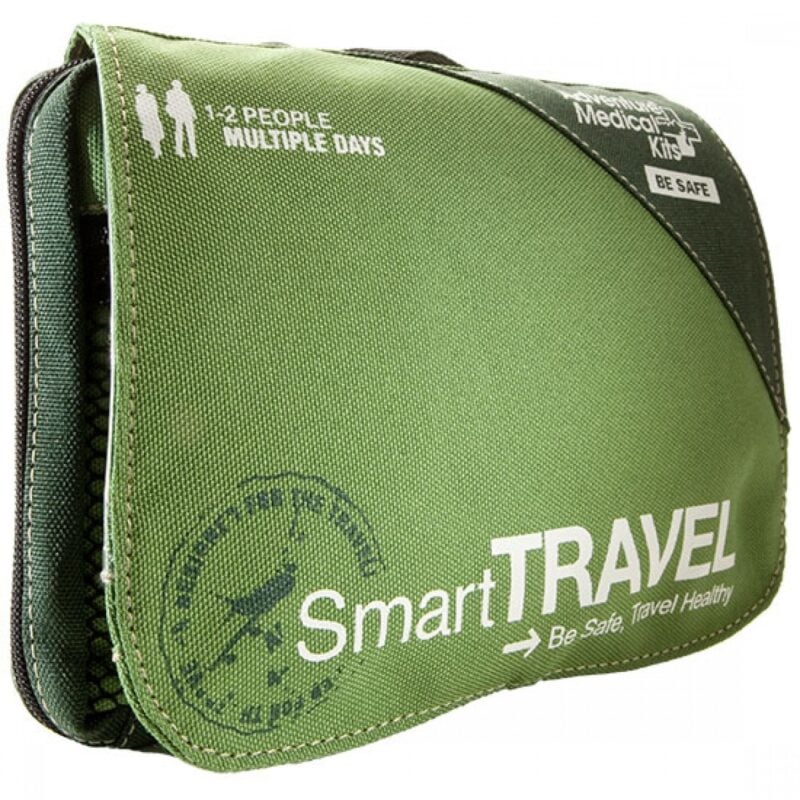 Things go wrong on the road ALL THE TIME. Be prepared for what life throws at you.
Buy an AMK Travel Medical Kit before you head out on your next adventure – don't be daft!
Buy on REI
FAQs About Traveling in Nashville
Final Advice Before Visiting Nashville
Music City is absolutely guaranteed to be a good time. It's the home of country music and has a vibe that's truly unlike any other place in the United States. There's a reason why Nashville is often the first choice of bachelorette parties–few places in the world make live tunes and liquor so accessible.
But Nashville isn't just Broadway. It's filled with some epic history, delicious food, and some damn fine scenery, too. So make sure you appreciate all of that on your Nashville trip.
Yes–rock out and honky tonk those nights away along one of the world's most iconic bar crawls. Just make sure you get to see the other side of Nashville too!
The soul of the city and its colorful musical history should also be as equally admired as its bars. Spend at least one day in the area outdoors, whether it be at one of its historical sites or a park.
With jolly Southern city vibes, some of the best chicken in the US, and music whenever you want it, Nashville is bound to make an impression.
So grab your guitar and get on going–Music city awaits!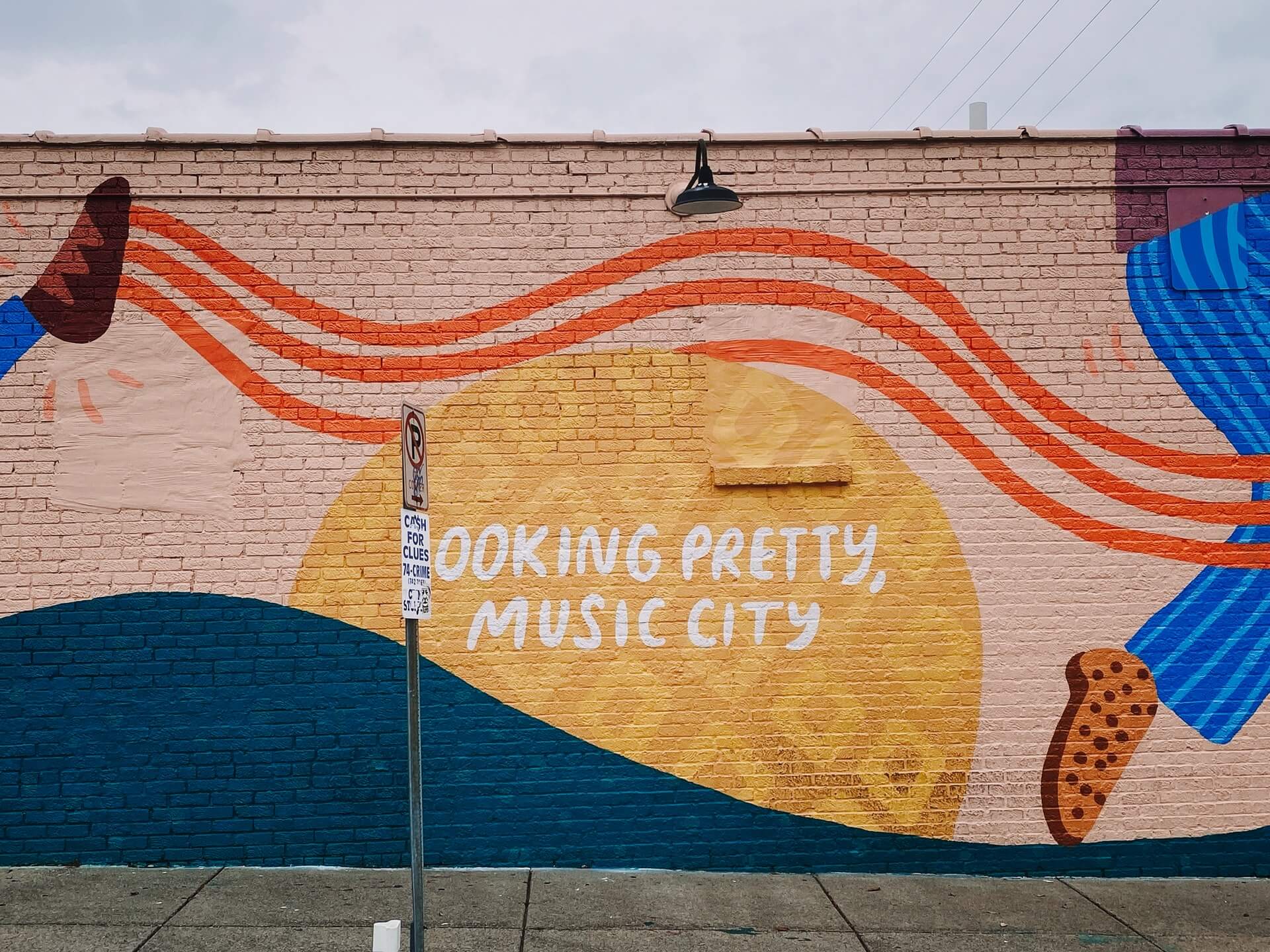 Updated: February 2022 by Samantha Shea from Intentional Detours
---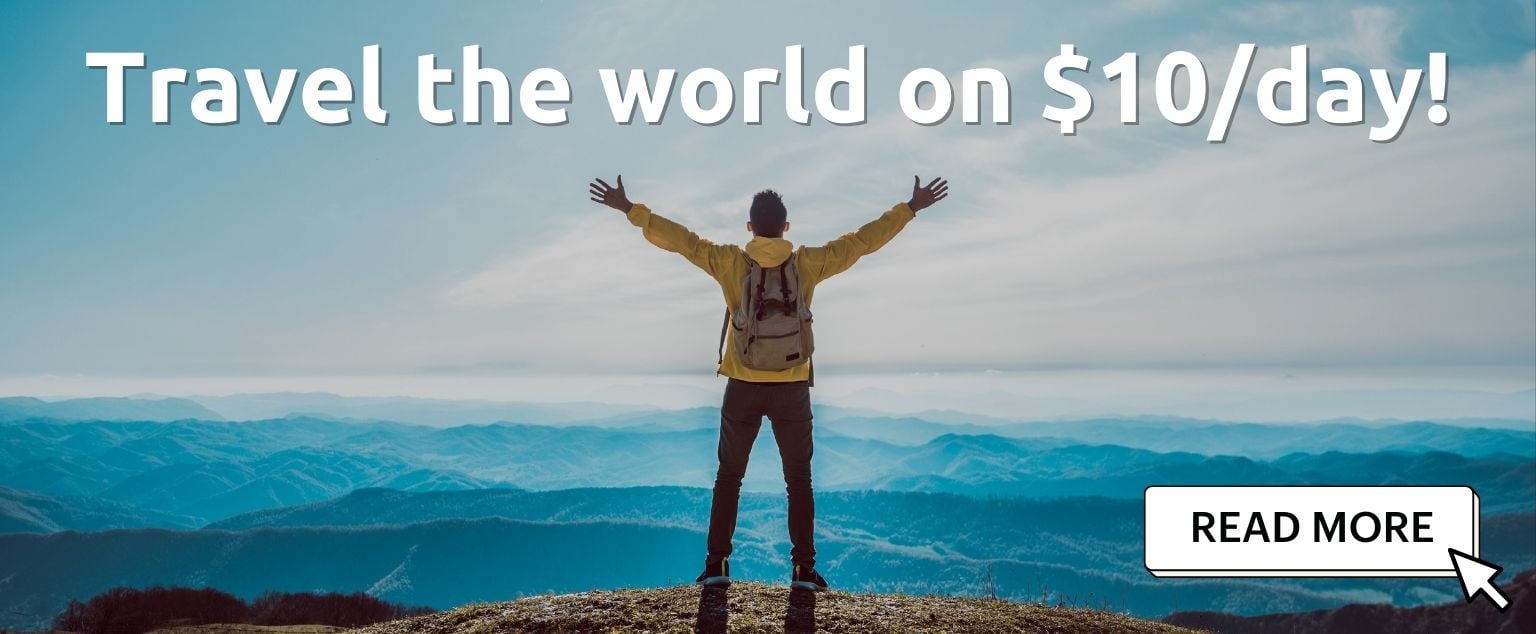 And for transparency's sake, please know that some of the links in our content are affiliate links. That means that if you book your accommodation, buy your gear, or sort your insurance through our link, we earn a small commission (at no extra cost to you). That said, we only link to the gear we trust and never recommend services we don't believe are up to scratch. Again, thank you!