As the birthplace of Martin Luther King Jr., Atlanta has an exciting history tied to the 1960s Civil Rights Movement. It was also an important commercial and rail center during the American Civil War. Today, the city is one of America's most famous economic and cultural metropolises. It's even known as the Big Peach and the New York City of the South.
As a result of its unique heritage, Atlanta is a dynamic city that effortlessly mixes old with new, attracting all sorts of travelers from across the globe. Atlanta has three separate city skylines; Downtown, Midtown, and Buckhead.
Renting a VRBO in Atlanta is one of the best ways to experience the vibrant city like a local. Downtown is the heart of the inner city and boasts some incredible modern condos and penthouses with city views.
Midtown is a more artsy and culturally diverse middle-class area. Here, you'll find some beautiful uniformed townhouses and bungalows. Buckhead is the upper crust of Atlanta scattered with the city's most high-end homes. Choose from sophisticated and modern condos and apartments in this lush residential neighborhood.
Of course, other residential neighborhoods like Summerhill, East Atlanta, and Underwood Hills offer equally as exciting rentals. You could even stay in an extravagant Tudor estate or a decorative Victorian manor in the suburbs surrounding the metro center.
However, because Atlanta is such a huge city and there are a ton of VRBOs for rent, I've decided to create this guide on the best VRBOs in Atlanta so you can find one that fits your style and budget.
With that, let's dive into some of the best rentals in this beautiful metro city.
Quick Answer: These are the Top 5 VRBOs in Atlanta
Overall Best Value VRBO in Atlanta
Overall Best Value VRBO in Atlanta
Classic 3 Bed Bungalow with Backyard
> $
> 6 Guests
> Homey interiors and eclectic art
> In Boulevard Heights, near the center
Best Budget VRBO in Atlanta
Best Budget VRBO in Atlanta
Cozy 1 Bed Bungalow with Home Office
> $
> 2 Guests
> Hardwood floors and high ceilings
> Midtown Atlanta, near restaurants and shops
Best VRBO for Couples in Atlanta
Best VRBO for Couples in Atlanta
Gorgeous 1 Bed Condo with City Views
> $$
> 2 Guests
> Queen sized bed and luxurious linens
> In the Virginia Highlands neighborhood
Best VRBO for Families in Atlanta
Best VRBO for Families in Atlanta
5 Bed House with Pool and Jacuzzi
> $$$$
> 17 Guests
> Pool deck, home office, and TV den
> In South Atlanta
Over-the-Top Luxury VRBO in Atlanta
Over-the-Top Luxury VRBO in Atlanta
Stately 10 Bed Mansion with Pool and Garden
> $$$$
> 20 Guests
> Mediterranean-inspired estate
> In Sandy Springs, just north of Atlanta

Unlock Our GREATEST Travel Secrets!
Sign up for our newsletter and get the best travel tips delivered right to your inbox.
What to Expect from VRBOs in Atlanta
Atlanta is overflowing with popular home styles and designs. Among the most common architectural styles found in Metro Atlanta are low-key bungalows,traditional Cape Cod-style homes, houses inspired by the colonial period, and ranch homes.
You'll find classic Atlanta bungalows scattered around the entire city. However, the Westview, Old Fourth Ward, and Virginia-Highland are home to some of the best bungalows. (This area is also high on the list for LGBTQ+ travelers).
East Atlanta is the place to be for a buzzing social scene and nightlife. Here, the homes range from flashy townhomes to modest brick ranches to grand Victorian manors.
If you're up for a historical stay, pick out a classic Tudor or Victorian-style home in the prestigious Buckhead Village for a unique Atlanta experience. Elaboratively designed Victorian homes are characterized by steep roof turrets, wraparound porches, and have decorative details. Similarly, Tudors have a classic story-book charm about them.
Wherever you choose to stay in Atlanta, VRBOs offer a unique experience for any type of traveler.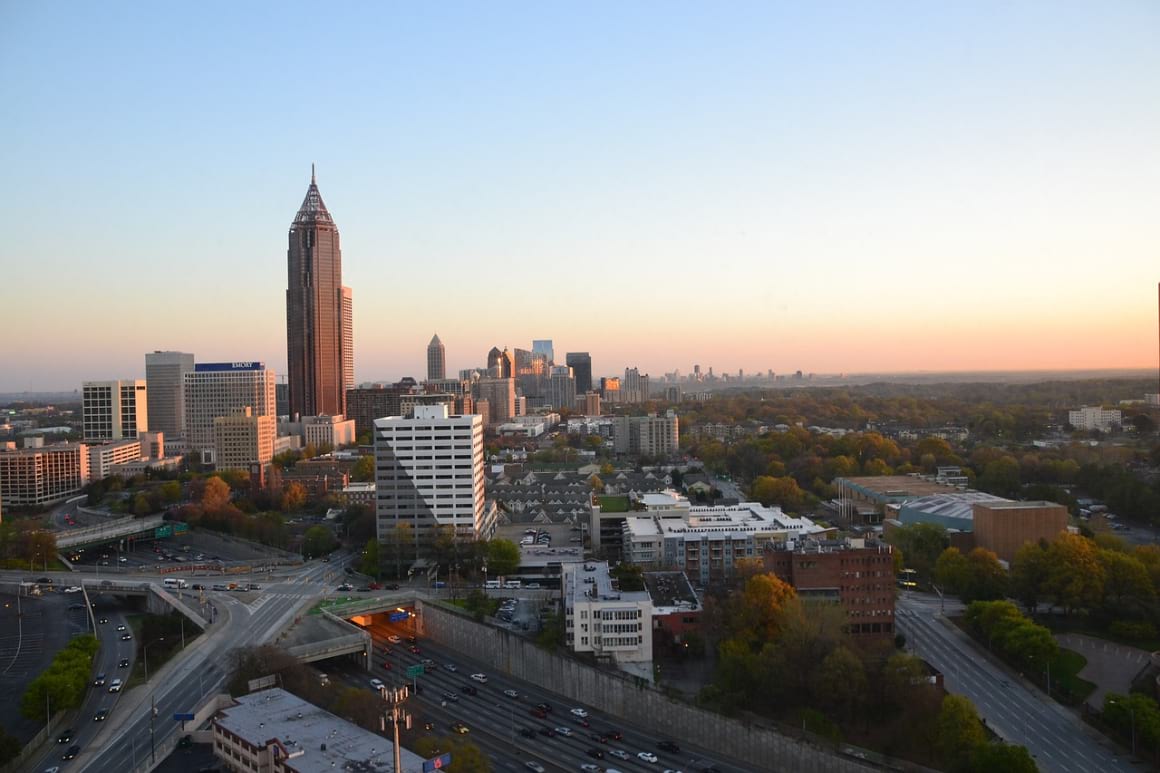 Condos, Studios, and Penthouses
For first-time visitors especially, spending some time exploring Downtown or Midtown Atlanta is a great call. These built-up areas primarily consist of high and low-rise buildings housing condos, studios, and penthouses, as well as uniformed townhomes.
While condos, studios, and penthouses are usually located in the most central areas in Metro Atlanta, you'll also find some garden-style condos in the suburban neighborhoods of Buckhead Village, Underwood Hills, and Piedmont Heights. They're most famous for their central and convenient locations, safety, affordability, and great views of the city skyline.
This type of accommodation is suitable for a wide range of visitors. Solo travelers visiting the city alone will benefit from an affordable studio apartment, while large families could enjoy the space and central location of a penthouse apartment.
Luxurious Estates and Mansions
Like any big city, Atlanta has its fair share of luxurious houses up for rent. When we say 'luxury estates and mansions,' we're broadly covering a variety of architectural styles including, modern and contemporary, colonial-style, Tudor style, and Victorian style. From the minimalism of a contemporary home to the ornate decorations on a Victorian home, these spots vary a lot when it comes to design and aesthetic feel.
However, what these homes all have in common, is that they're much larger than the typical rental. You could even find a home with space to sleep up to twenty guests across many bedrooms. Another distinct feature of an estate or mansion is its grounds and gardens.
Estates usually have a large landscaped garden with a lawn, al fresco dining and living areas, and often a swimming pool and a jacuzzi.
Their size, spacious gardens, and upscale amenities make mansions and estates the perfect option for large families and friends traveling in big groups.
Classic Atlanta Bungalows
Like many other American cities, some of the most authentic rentals in Atlanta are known as bungalows. These classic Atlanta bungalows are usually found in older neighborhoods such as East Atlanta, Decatur, Edgewood, and Grant Park.
Built around the 1920s, many of these homes have since been renovated and refurbished, yet still maintain their classic bungalow charm.
They typically have one and a half stories and a slanted roof, are small in size, and often have a covered porch and entrance area. Depending on how many people you're traveling with, you could find a bungalow with between one and four bedrooms.
Because of their small size, bungalows are usually the best choice for families, solo travelers, digital nomads, and couples. This type of rental has a super homey and cozy feel, offering guests a slice of the quintessential American dream.
Why Stay in a VRBO
Safety – VRBO has a strict vetting process for both host and guest. 24/7 customer support is available to help resolve any issues. If guests are left with no accommodation, VRBO will help find alternative accommodation.
Cancellation Policies – If you think your plans might change, filter the free cancellation policies to find properties with free cancellation for up to 14 days before check-in.
Affordability – When compared with luxury hotels, you're likely to receive much more value for your money when you rent from VRBO.
Staying Long-Term – Those who want to stay longer than seven or thirty days can benefit from special offers on specific properties when booking through VRBO.
Chat Now Function – If you still have questions about the property, message the host directly to confirm property amenities, check-in times, and other general inquiries.
Top 20 Vacation Rentals in Atlanta
Now that you know what to expect from a VRBO vacation rental in Atlanta, it's time to introduce you to my list of the best of the best.
Choose from a penthouse apartment with skyline views, or pick an opulent Victorian house with a manicured garden. The options are endless when it comes to rentals in Atlanta!
$
Homey interiors and eclectic art
6 Guests
In Boulevard Heights, near the center
This is the perfect rental if you're after value for money. It's super affordable for what it offers, which includes a convenient location, three large bedrooms, and great amenities.
Located in the central Boulevard Heights neighborhood, a short walk from Grant Park, this bungalow-style home has a spacious yard and deck with a BBQ and outside dining area.
Colorful furniture and bright modern art fill the home, which has a separate kitchen, lounge, and dining room. Guests can make use of two off-street parking spots, as well as washer and dryer laundry facilities in the home.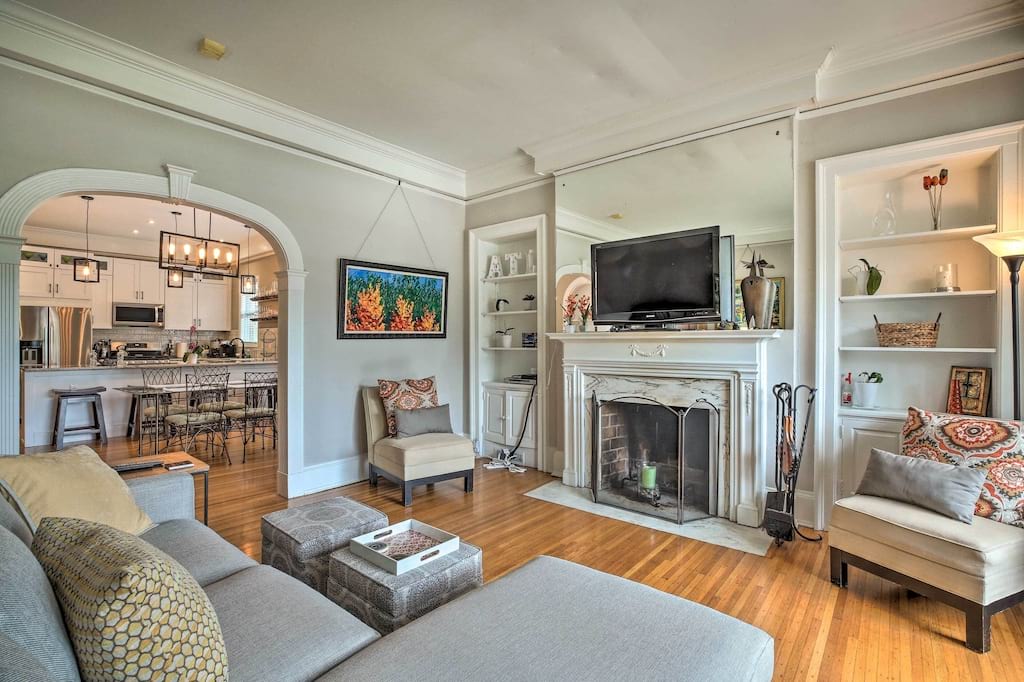 $
Hardwood floors and high ceilings
2 Guests
Midtown Atlanta, near restaurants and shops
We can't quite believe how affordable this beautiful spot is, it's perfect for those backpacking USA who need to stop for a while and feel at home.
Located in the heart of Midtown Atlanta, this classic bungalow has been exquisitely updated with neutral tones and classic interiors while still keeping its original charm. High ceilings, original hardwood floors, and ornate doorway arches and fireplaces give the home an authentic feel.
The kitchen is so beautifully designed and well equipped, it makes cooking feel like a treat (even when on vacation). Even digital nomads would thrive in this space, which has a private office room with a standing desk, two computer monitors, and a printer.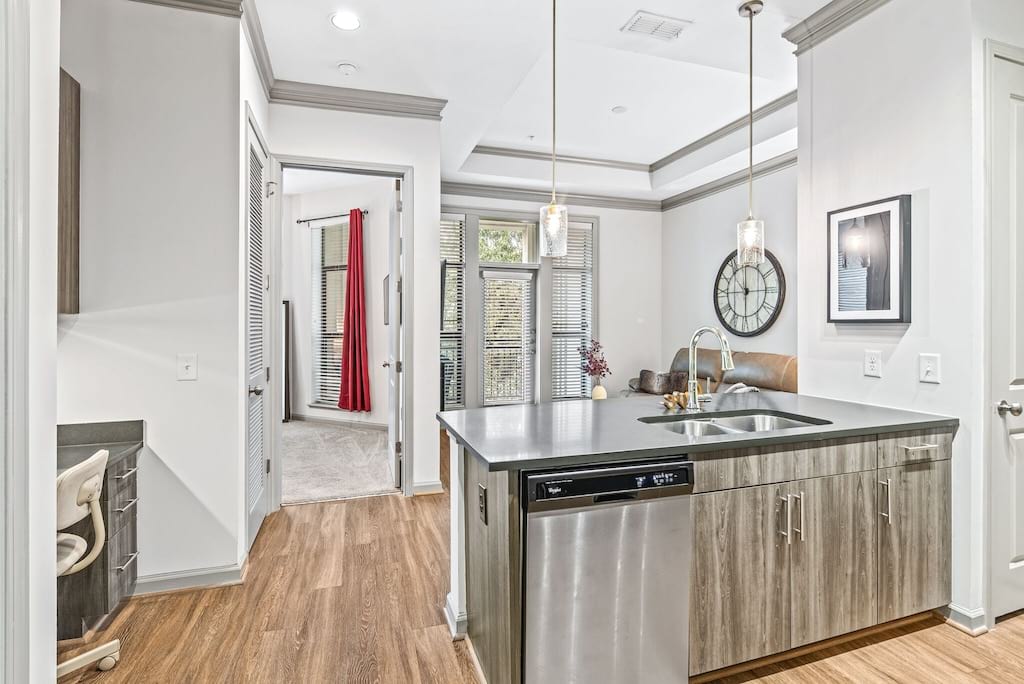 $
Laundry, private desk, and balcony
2 Guests
In Westside Midtown Atlanta
Another exquisite VRBO in Atlanta going for a steal of a price, this modern loft has been completely remodeled with fresh wall paint, a new kitchen, and a retiled bathroom. Its small size, central Midtown location, and extremely low price make it the ultimate spot for solo travelers.
The open-plan living area has been tastefully decorated using calming tones and is overflowing with natural light. There's even a balcony with lush views of the street below. If you need to answer some emails, feel free to do so at the office desk in the central living area.
$$
Queen sized bed and luxurious linens
2 Guests
In the Virginia Highlands neighborhood
Atlanta is a wonderful city to visit with a loved one. From the cultural attractions to the lush parks and open spaces, there is so much to do here as a couple. This spot is perfectly located in a peaceful and scenic neighborhood near the city center.
The home has hardwood floors, stunning designer interiors, and a fully equipped kitchen. However, the bedroom catches our attention as the condo's best feature. Wake up in cozy high-quality sheets, open the french doors onto the Juliette balcony, and enjoy a cup of coffee with a view from your bed. Can you think of a more romantic wake-up?
Is This the Best Backpack EVER???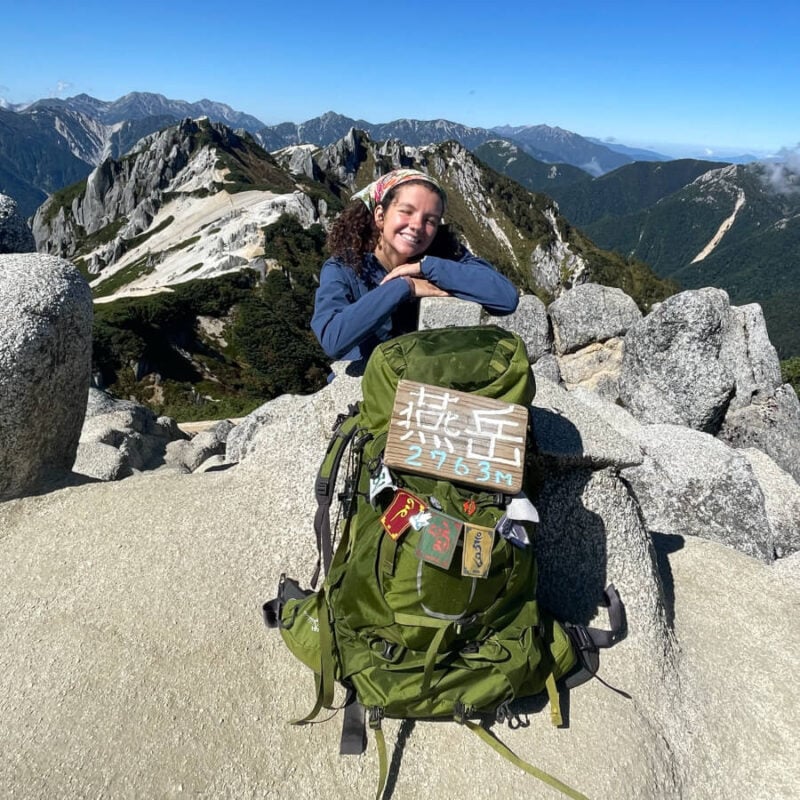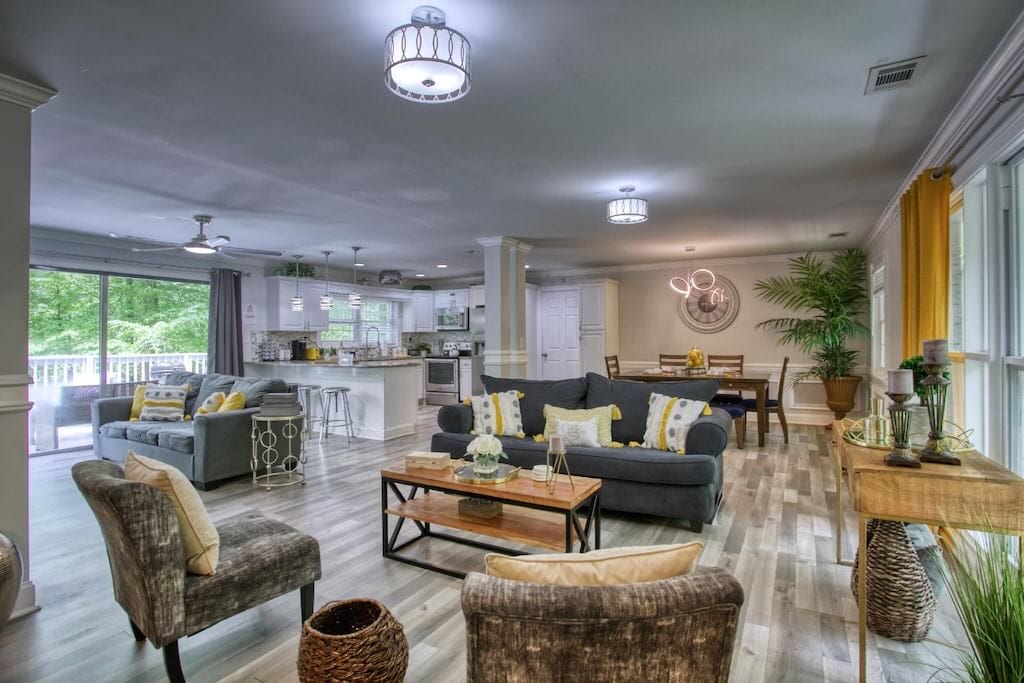 $$$$
Pool deck, home office, and TV den
17 Guests
In South Atlanta
If you're visiting the city with your family, we advise finding a rental in Atlanta just outside the city, where the properties are more spacious. This South Atlanta spot is in a quiet residential neighborhood yet is still close to the city. It has five bedrooms and a large central living area with tons of seating space.
There's even a basement TV den with a bunch of games, a bar, and a separate kitchenette. However, it's the swimming pool and jacuzzi which draw our attention most. This stunning teak pool deck is surrounded by beautiful, tall trees.
$$$$
Mediterranean-inspired estate
20 Guests
In Sandy Springs, just north of Atlanta
This might just be one of the most over-the-top rentals I have come across in the States. As you enter the estate through the dramatic double gates, you'll be welcomed by a perfectly symmetrical landscaped garden and a grand entrance hall.
With double-height ceilings, elegant windows, and opulent ceiling designs, it's no wonder this house has been rented out by a number of celebrities.
The home boasts a lower-level bar area, a games room, a fitness room, and ten bedroom suites. My favorite part of the home is the pool area and garden, which will easily make you feel like you've landed in Tuscany with tall cypress trees and terracotta tiles.
Best Classic Georgian Bungalow in Atlanta | Spacious 3 Bed
$$
Updated interiors and modern fittings
6 Guests
In Westside, Downtown Atlanta
Spending a night in a classic Georgian bungalow VRBO in Atlanta is a great way to experience the city like a local. This bungalow has been tastefully updated with contemporary interiors and new fittings following a neutral color tone. The home has three bedrooms and two full bathrooms, one of which has a double-head walk-in shower and bathtub.
The kitchen has a stylish tiled feature wall and all-new stainless steel appliances with trendy gold plumbing fittings. Cook a family meal in this stunning kitchen before enjoying it on the deck in the backyard.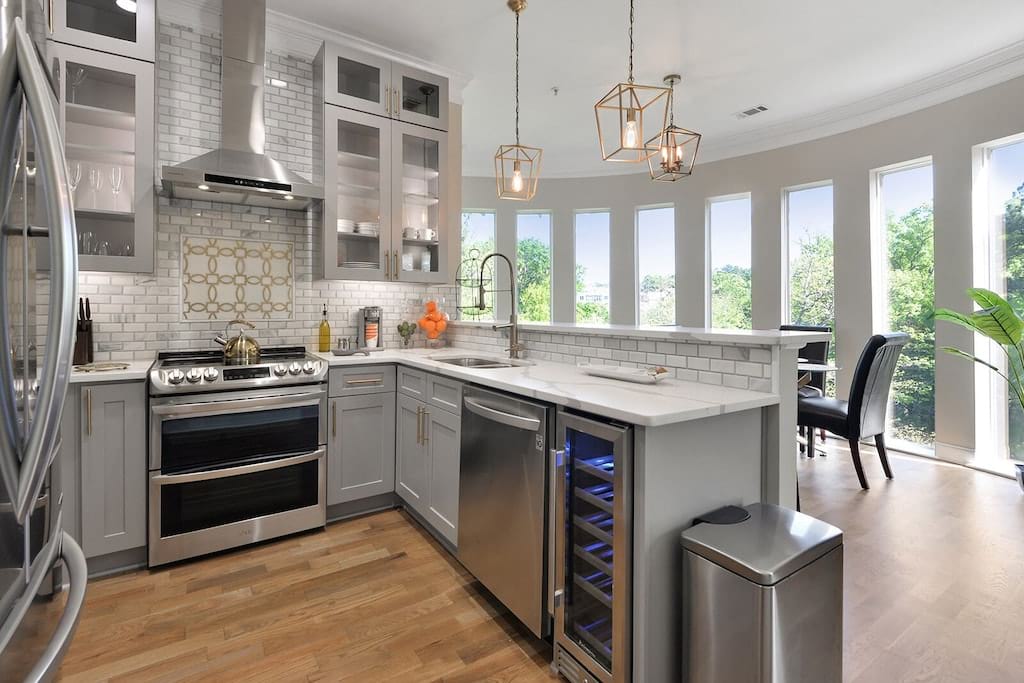 $$
Contemporary open-concept living space
3 Guests
In the heart of Midtown Atlanta
This spacious condo is located in an unusual post-modern building surrounded by greenery in Midtown. While it might not be the typical ATL skyscraper with skyline views, the condo has other benefits. Tons of window panels invite abundant light into the uniquely curved central living area.
The kitchen has been remodeled with marble countertops, stainless steel appliances, and a wine cooler fridge. Guests can also make use of the balcony and outdoor dining table, a bar trolley, and a personal workspace in the condo.
$$$$
Wet bar, private cinema, games room
12 Guests
In the prestigious Buckhead suburb
Welcome to paradise! This massive Buckhead estate is designed for those looking for absolute quality and luxury. From the stately garden, the home looks a bit like an impressive castle; however, as you walk through the front doors of this rental in Atlanta, you'll be greeted with chic contemporary interiors and a cozy feel.
With 25 foot ceilings, portrait windows, and unique wooden beams and touches, this spacious rental offers high-end luxury with a homey touch. Kids can enjoy the games room in the basement while adults relax in the jacuzzi. There's also a glorious swimming pool, wet bar, and private cinema for the family to enjoy together.
$$
Industrial style loft with floor-to-ceiling windows
4 Guests
In the heart of Old Fourth Ward
Not only is this loft fully accessible for wheelchair users and guests with limited mobility, but it's also one of the most beautiful spots in Atlanta. Why, you ask? Well, the condo has an industrial feel about it, with high ceilings, exposed pipes and wiring, and wrought iron window frames.
In fact, the main feature of the condo is these huge wall-sized windows that overlook gorgeous city views.
The overall floor plan is super spacious, with a spread-out kitchen, common living space, and two bedrooms and bathrooms, all tastefully decorated in a contemporary style.
$$$$
Modern art, electric fireplaces, glass details
10 Guests
Located in the prestigious Westside neighborhood
It's no easy task picking out the most beautiful VRBO in Atlanta, but this modern mansion makes the job a bit easier. Located in a quiet Westside neighborhood, this mansion is a contemporary art piece in itself. It's designed with almost more windows than walls, inviting a ton of light into the home.
Everything in the home is new, from the black marble kitchen island to the fresh bathroom fittings to the luxurious linen. Make sure to spend some time at the pool deck and take in the neighborhood views from the outdoor living area on the upper deck.
$$
Traditional wedding chapel for 20-70 guests
27 Guests
On a large property in South Atlanta
Looking for a spot to host a wedding or fancy event? You've come to the right place. Not only can this rental accommodate 27 overnight guests and up to 70 event guests, but it also doubles as one of the most unique stays in Atlanta. It's quite literally a modern turn-of-the-century chapel turned into a residence designed for hosting events (albeit at an extra cost).
The massive living space boasts stained-glass chapel windows, high beam ceilings, and is fitted with cozy furniture. The kitchen is well stocked, but small for large events, so be sure to ask the hosts about catering!
$$
Hardwood floors and boxwood garden
5 Guests
Quiet street near East Lake Golf Club
Nestled between lush and overgrown trees in the East Lake area, this rental in Atlanta is one of the most charming on the market. It's a classic Georgian bungalow with high ceilings and wooden floors. The kitchen, lounge, and dining room interlink with old door arches and are filled with eclectic homey touches.
Step outside onto the private porch and enjoy the exquisite garden. The yard is both manicured and rustic at the same time, with a lush lawn and many different hidden paths and areas to explore.
$$
Large space with modern art
4 Guests
In the lush Buckhead region
It shouldn't come as a surprise that the rental with the best view in the city is a high-rise condo. Perched above the treetops in a modern building, this corner condo boasts floor-to-ceiling window walls overlooking 180-degree city views.
The condo itself is spacious and well designed using contemporary fittings and new furniture. The central living space has a kitchen with a center island, a bar counter with views through the windows, and an airy lounge flooded in natural light.
The bedrooms are just as tasteful as the rest of the home and are fitted with up-scale linens and decorated with modern art.
$$
Walk-in closet and private office
2 Guests
In Peachtree Heights West in Buckhead
Atlanta is a wonderful place to set up camp as a digital nomad. With a buzzing social scene, beautiful parks to explore during a break, and an abundance of coffee shops and co-working spaces to work in, this is the ideal condo near to all the best things to do in Atlanta.
If you prefer a quiet workspace, this VRBO in Atlanta has its own private office just off the main bedroom, with a desk, light, and ergonomic seat.
The condo is ideally suited for two for a long-term stay, with a fully equipped kitchen, laundry facilities, and a walk-in storage and linen closet.
$$
Stylish white furniture and decorations
2 Guests
In the heart of Downtown Atlanta
Downtown Atlanta is the place to be for first-time visitors. It's the CBD and heart of the city and is packed with cultural sights, eateries, parks, and awesome places to visit in Atlanta. This condo is wonderfully located in the center of Downtown near the Martin Luther King Historical Park, and has been remodeled with a state-of-the-art kitchen and contemporary furniture.
Cook up a storm in the full kitchen and enjoy it while overlooking the city from the private balcony. The hosts have taken extra care to ensure your stay is as welcoming as possible, providing dressing gowns and toiletries for guests to use. Another plus? The building has a well-stocked gym, a shared swimming pool, and even an in-house wine bar.
$$
Back yard and private desk space
10 Guests
Around the corner from top restaurants
If you're searching for a long-term rental in Atlanta, we have you covered. Not only is this five-bedroom house super affordable, but it's also fully equipped for a long stay for up to ten guests.
The home has a spacious lounge, an eight-seater dining table (that can definitely fit 10), washer and dryer laundry facilities, and a personal workspace. In fact, there are four separate patio areas for guests to relax on. Another benefit for long-stay visits? This family-friendly home even allows you to bring along your pets.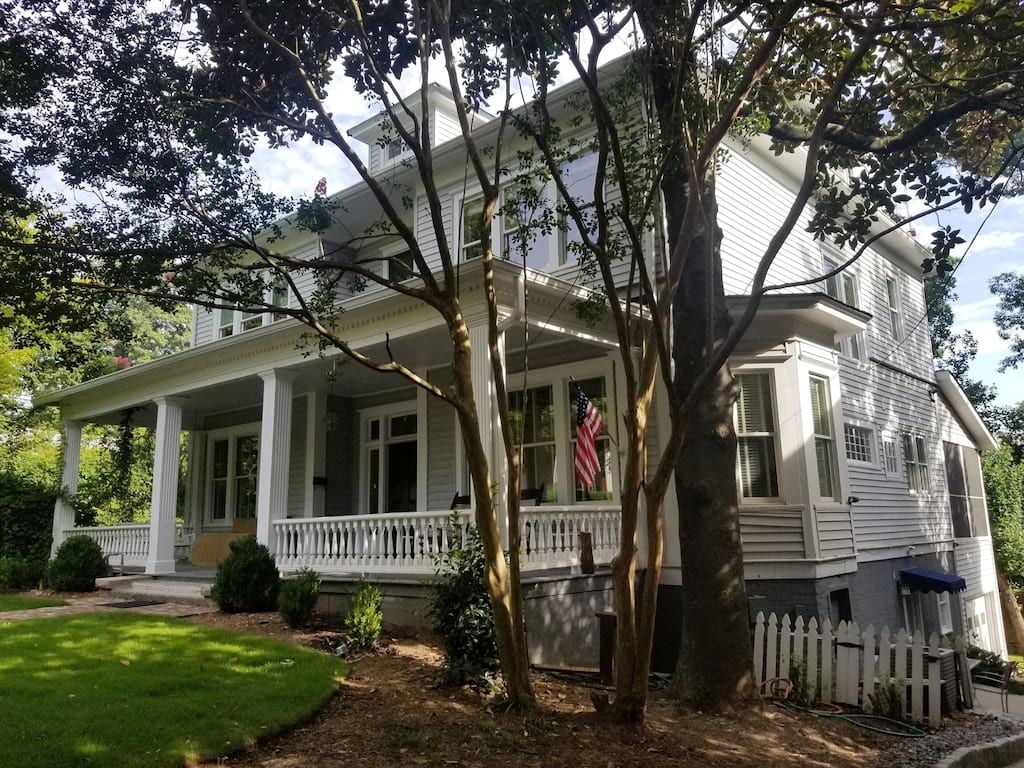 $$$
Private pool and jacuzzi
8 Guests
Just north of Downtown Atlanta in Ansley Park
Visiting Atlanta for a weekend visit or just driving through for a short stay with your family? This four-bedroom house near Downtown Atlanta is the perfect spot to stay.
From the street, the home looks like the quintessential example of the American dream. White slack wood, a covered front porch, and a patriotic flag are enough to make you feel like you're in a Hollywood film.
The interior has 100-year-old hardwood floors, high ceilings, and decorative fireplaces reminiscent of an earlier period. Along with a fully-equipped kitchen, lounge, and patio, this home also has a swimming pool and a peaceful garden.
$$
Modern glass and concrete home
11 Guests
Near Atlanta Station in Home Park
Get a group of your closest friends together and head for the big city. This city is flooded with fun things to do with friends, and this luxurious modern VRBO in Atlanta is the perfect spot to stay for a social vacation.
The four-bedroom home is built using concrete, wood, and glass and is furnished with contemporary furniture and modern fittings.
The spacious and fully-equipped kitchen is the perfect spot to prepare a family-style meal with friends. There's also a spacious rooftop deck fitted with outdoor lounge furniture. I can't think of a better way to enjoy sundowners than on this deck with friends.
$$$
Massive space, accessible, and party friendly
40 Guests
In the industrial East Point neighborhood
As the most unique rental in the city, this spot is quite literally a warehouse art foundry made into a rental. It's located in an industrial part of the city and can comfortably sleep up to forty guests.
Naturally, the space is enormous and has enough lounge room for a huge group of people. The open-plan kitchen is fully equipped with a ten-seater central island and two dishwashers, and two stoves (among other usual kitchen appliances).
The bedrooms have been beautifully curated with neutral tones and contemporary lighting. Self-described as an "art foundry", it's only natural this spot has abstract art painted across the walls. Ideal for hosting events, this truly is a unique spot to rent out in Atlanta.
Don't Forget Your Atlanta Travel Insurance
ALWAYS sort out your backpacker insurance before your trip. There's plenty to choose from in that department, but a good place to start is Safety Wing.
They offer month-to-month payments, no lock-in contracts, and require absolutely no itineraries: that's the exact kind of insurance long-term travellers and digital nomads need.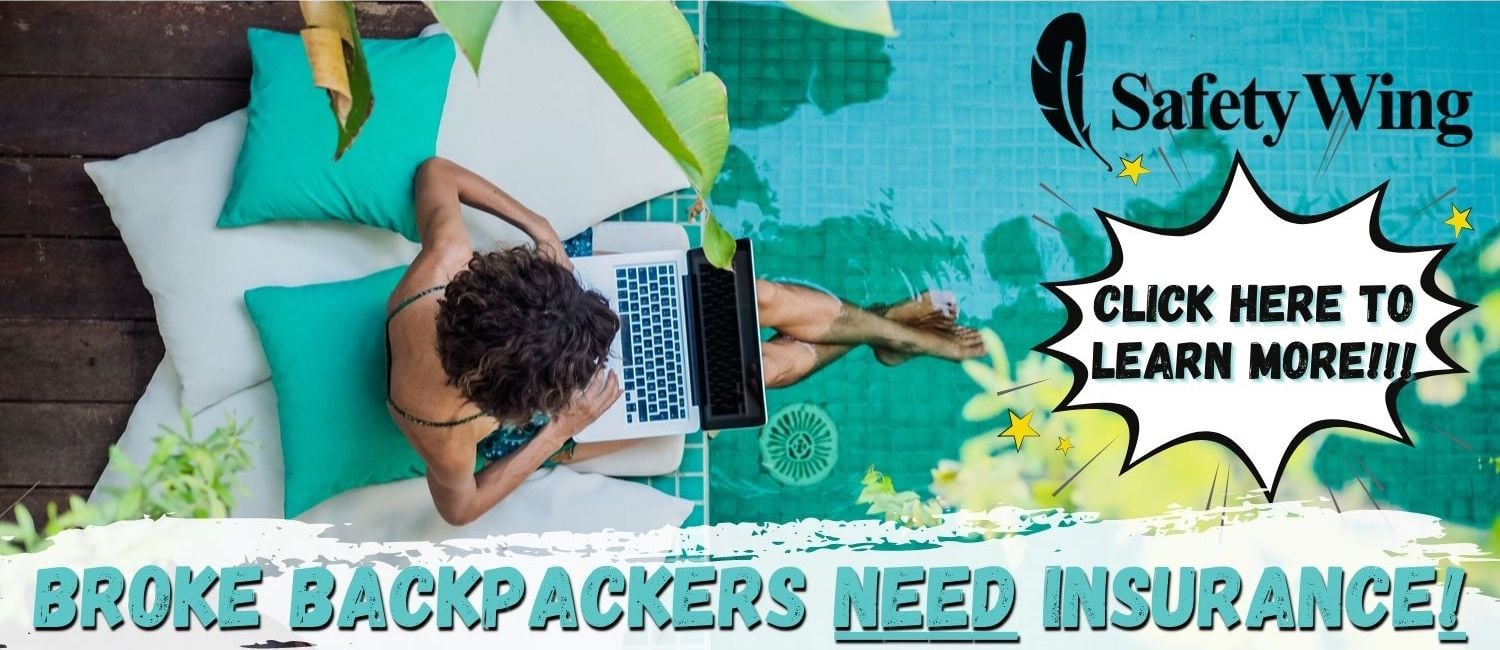 SafetyWing is cheap, easy, and admin-free: just sign up lickety-split so you can get back to it!
Click the button below to learn more about SafetyWing's setup or read our insider review for the full tasty scoop.
Final Thoughts
Atlanta is one of those great American cities that everyone should visit at least once in their lifetime. The growing metropolis is home to world-class restaurants, a buzzing entertainment scene, and many historical and cultural attractions to explore.
Whether you visit alone, with your significant other, or with a large family or group of friends, there is a rental in Atlanta for every type of visitor. From one side of the city to the other, Atlanta offers a hugely diverse experience for travelers.
Spend some time in a traditional Georgian Bungalow for an authentic Southern experience, or choose an ultra-modern home with top-of-the-range amenities. Whatever you go for, VRBO will set you up for an incredible stay in the Big Peach.
Do you have a favourite VRBO from my list? Let me know in the comments.
---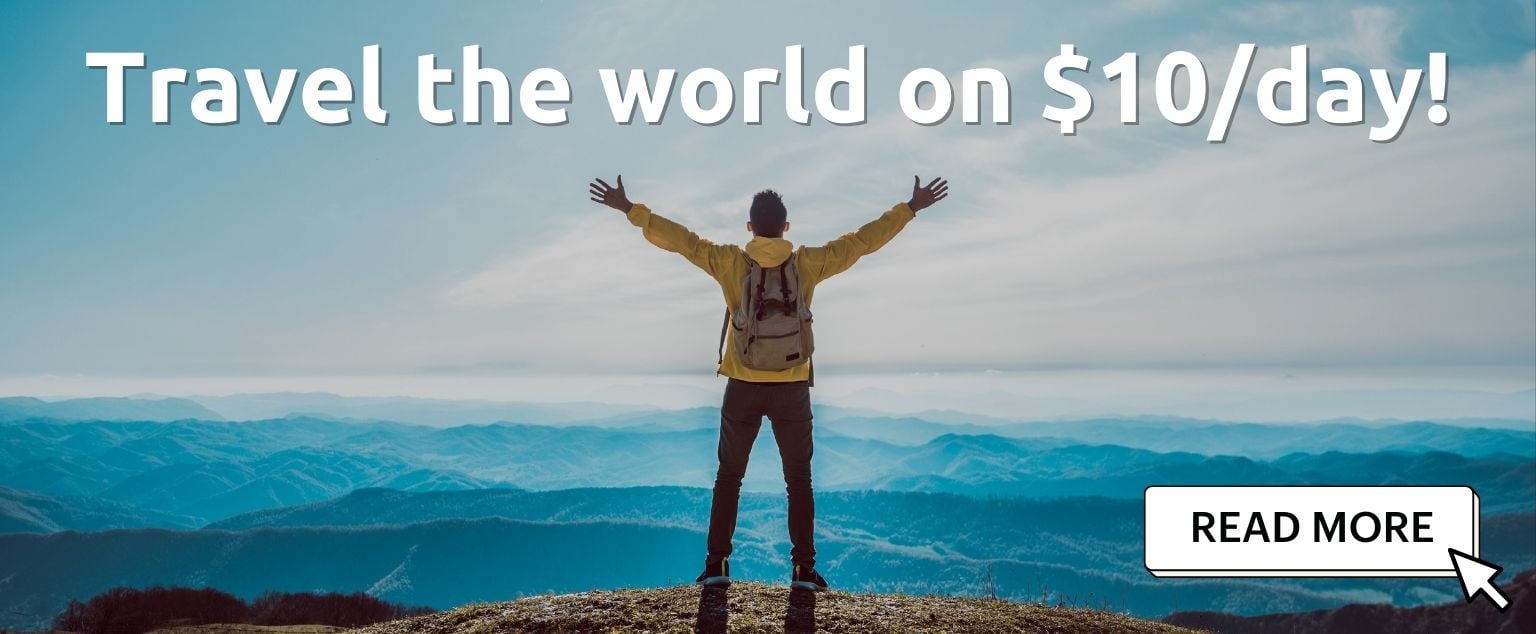 And for transparency's sake, please know that some of the links in our content are affiliate links. That means that if you book your accommodation, buy your gear, or sort your insurance through our link, we earn a small commission (at no extra cost to you). That said, we only link to the gear we trust and never recommend services we don't believe are up to scratch. Again, thank you!