Bristol is a vibrant, colourful city with a laid back atmosphere and a world class nightlife. It has been an important city and port for centuries, and this long and winding history is visible in its streets and buildings.
Bristol is a melting pot of cultures where diversity and artistic spirit permeates through every aspect of the city – from the food and graffiti to the plethora of quirky, independent shops!
With two universities and a strong backpacker presence, the crowd in Bristol is pretty youthful. This is also evident in the thriving nightlife that lights up the city every night of the week. Music is deeply ingrained in the culture, with live music flooding the streets, and a plethora of international artists calling the city home.
Whether you're a history lover, a party animal, an artistic soul, or a live music fiend, Bristol has something for you!
This Bristol itinerary has been curated by our on-team Bristolian, to show you all the best bits for an EPIC Bristol weekend. Let's get into it!

Unlock Our GREATEST Travel Secrets!
Sign up for our newsletter and get the best travel tips delivered right to your inbox.
Insider Tips for an AMAZING Weekend in Bristol
We want you to experience the very best of Bristol, so we've put together this Bristol travel guide filled with tips and tricks to help you out. We've got you covered.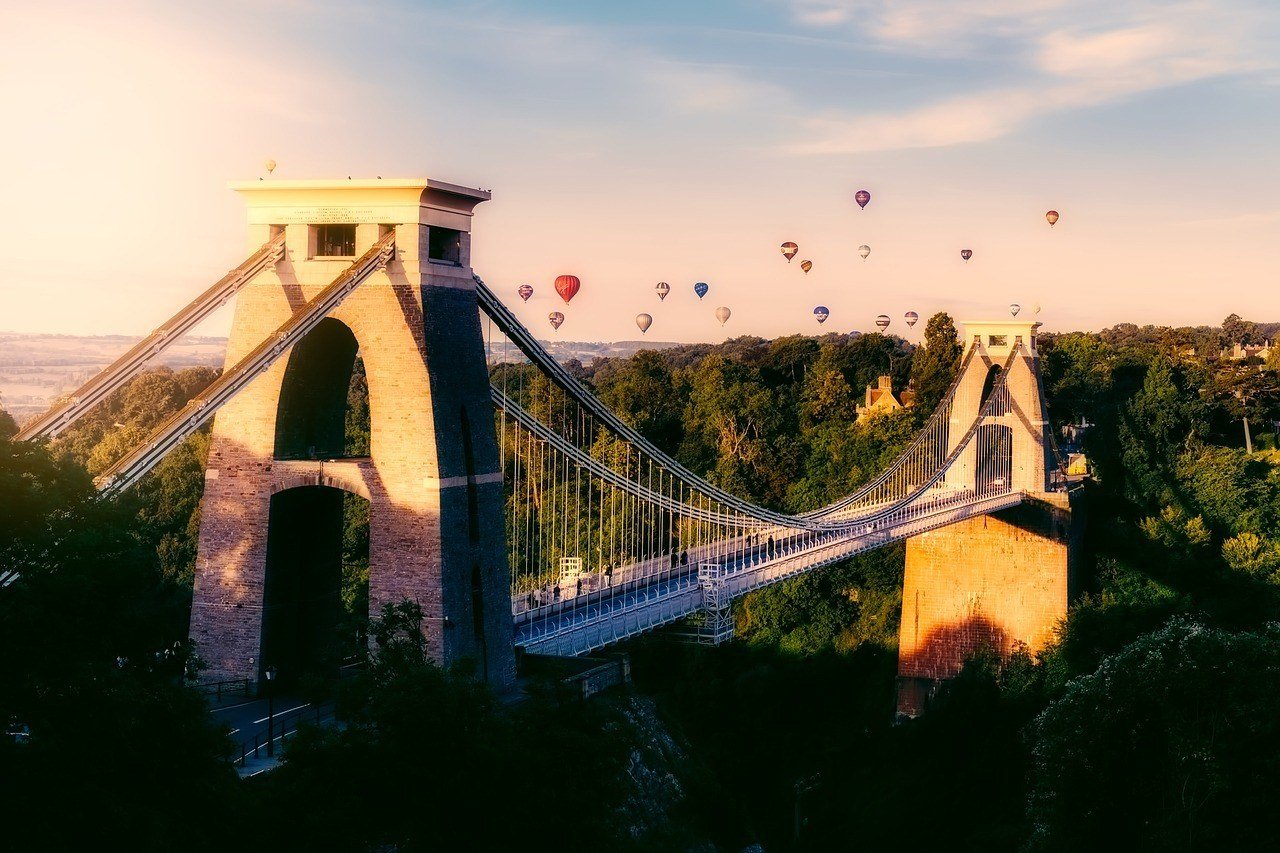 Know Where to Stay in Bristol
Bristol is divided into several areas, each with their own distinct charm and atmosphere.
The Harbourside is a vibrant and bustling area with trendy nightlife and smashing Sunday brunch spots. Stokes Croft is often referred to as the cultural quarters of the city, with an artistic, alternative vibe, just outside the heart of the city. The quaint cobblestone streets and Georgian buildings of the Old City – or The Centre – make it a perfect suburb for anyone interested in the city's interesting history.
Check out our guide on where to stay in Bristol for a more detailed breakdown of the best areas!
If you're looking for a budget getaway, we strongly recommend that you pick a Bristol hostel as your base.
For those who aren't into hostelling, don't worry, Bristol has one of the best Airbnb scenes! They may be a little more expensive, but they are worth it.
Perfect location in the heart of Bristol
A top-notch hostel with awesome facilities for a very reasonable price
Both mixed dorms and private rooms are available
Set in what was once an old police building, this hostel offers a fun, chilled, and comfortable place to rest your head! There are several comfortable common areas with plenty to keep you entertained. The hostel also has a strong ethical and environmental focus.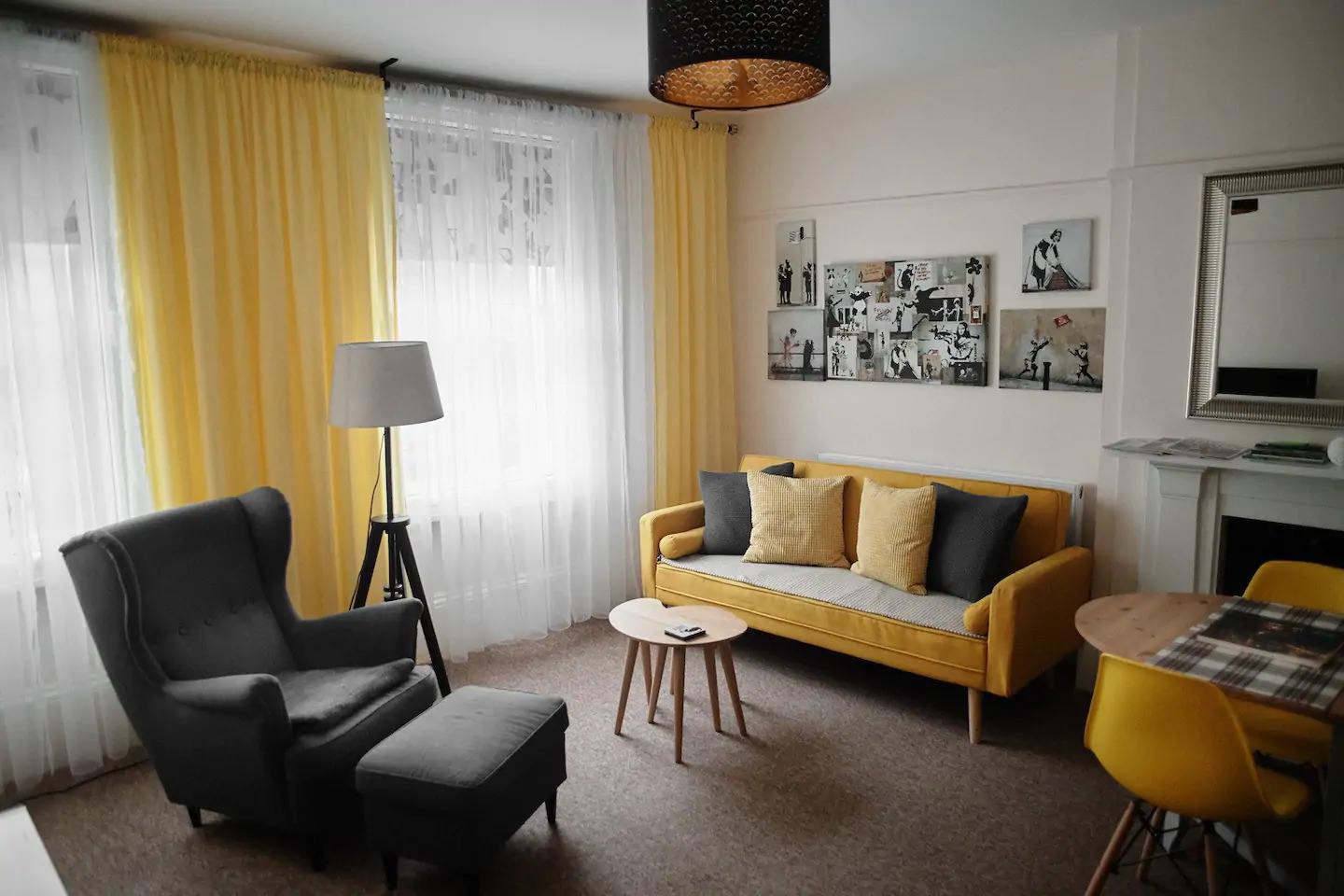 Excellent central location
Modern, homey design
Travelling to Bristol for the first time, you need to have good accommodation to relax after a busy day of exploring the city. Located in the heart of town, close to the best sights, great culture and nightlife, this Airbnb is our top choice. The luxurious apartment is comfortable with a bright living space and massive windows. The kitchen, bathroom and bedroom are modern and very clean.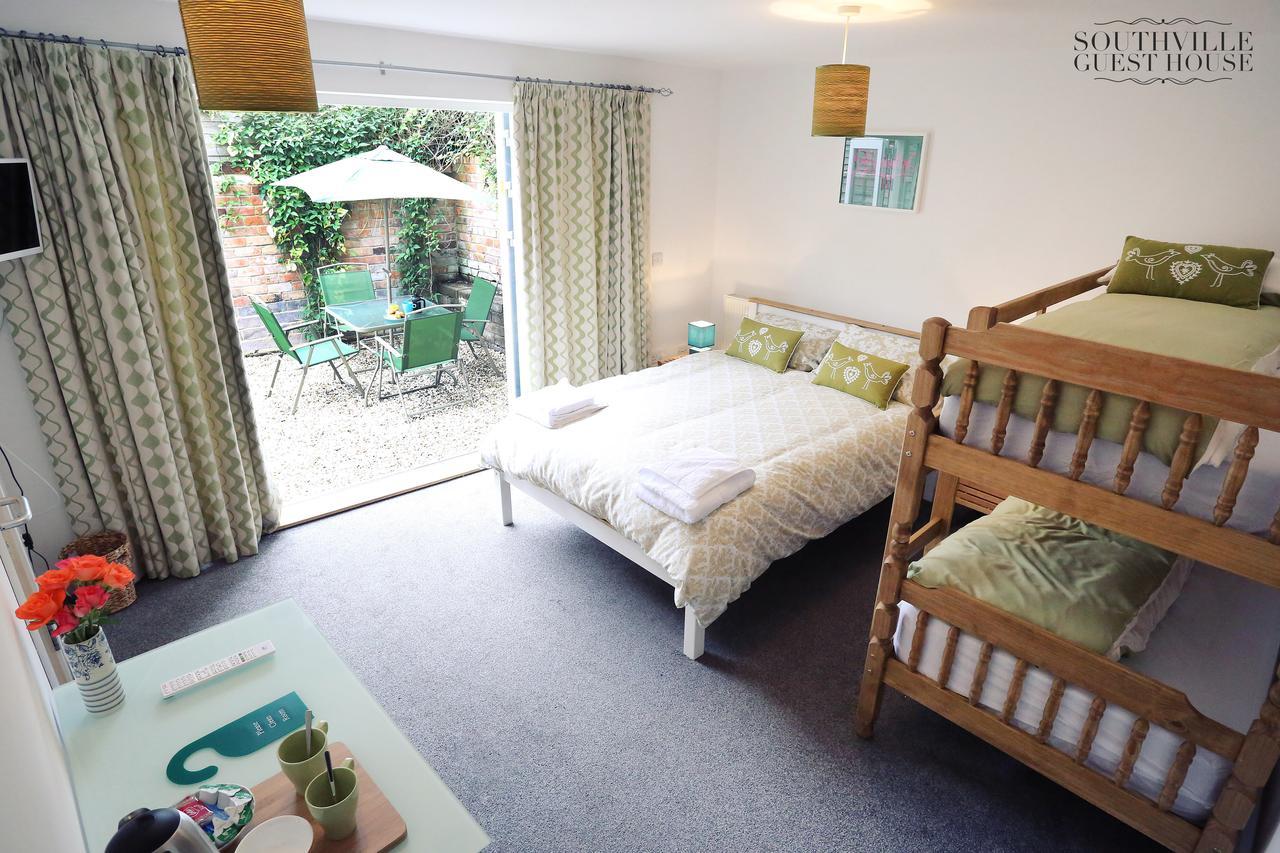 Away from the hustle and bustle
Comfortable, well-designed rooms and fully equipped kitchen
Incredible value for money
Located on the outskirts of the city, this quaint hotel offers guests comfortable lodging and delicious complimentary breakfast. Many of Bristol's main attractions and busy areas are just a short bus ride away!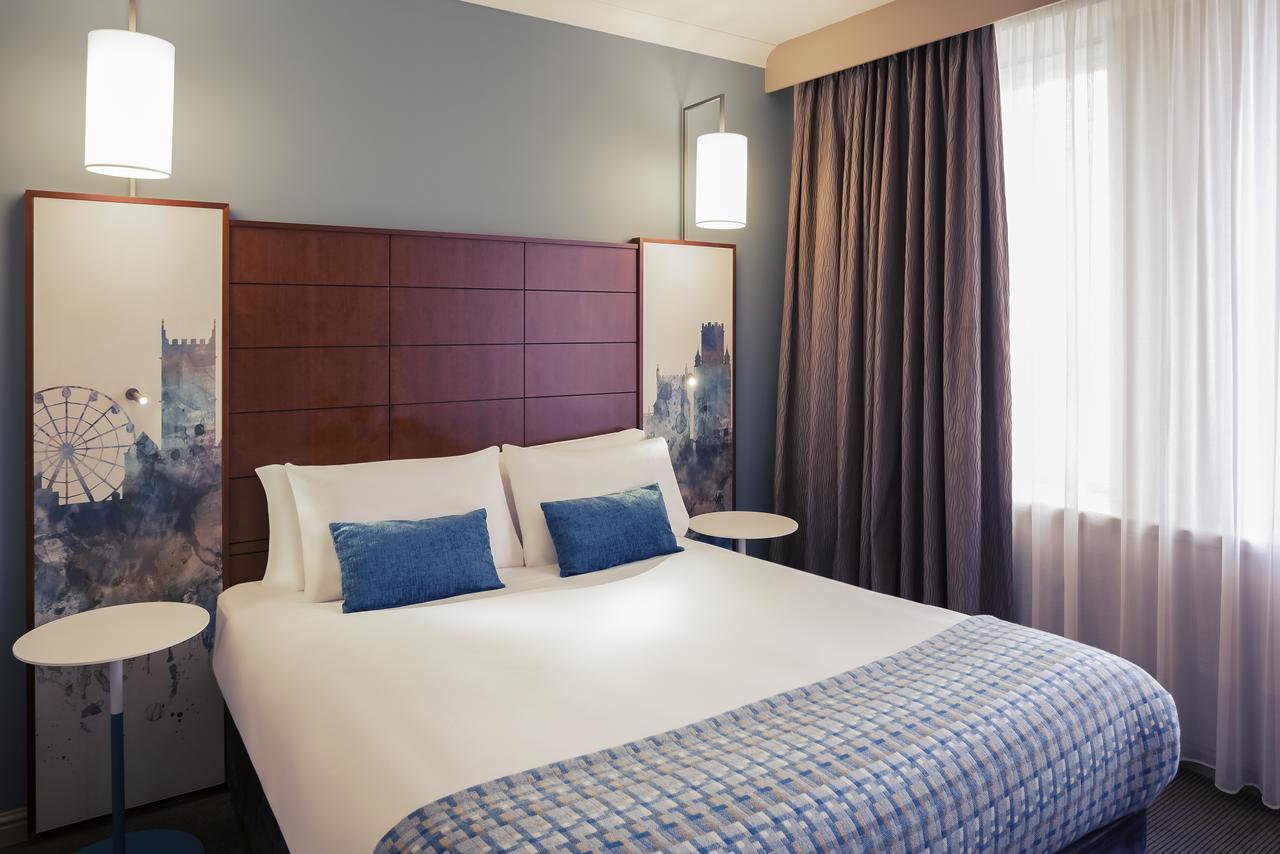 A beautiful hotel with outstanding amenities
Perfect location in the center of Bristol
A delicious full English breakfast is served daily
With a perfect city centre location, this classy hotel boasts an indoor pool, a gym, and an in-house Urban Bar & Kitchen restaurant. Each of the elegantly designed rooms has a television and mini-bar, and a full English breakfast is served each morning.
Know How to Get Around in Bristol
Bristol is a pretty easy city to get around. It is pedestrian and cyclist friendly, with many safe, car-free zones.
The city has a good cycling infrastructure, and there are plenty of shortcuts you can take on foot to avoid busy roads. It is a great way to see the hidden spots of the city, and join locals on their daily commutes.
However, Bristol is particularly hilly, and is relatively spread out. You may choose to skip the exercise, and make use of the epic public transport.
Thankfully, there is an extensive bus network all across the city. The easy to understand routes make it simple to get from one side of town to the other – it is a super popular way to get around. The buses are relatively inexpensive and pretty efficient. If in doubt, the cheery drivers will be more than happy to lead you in the right direction.
Taxis and Ubers are also widely available, especially for late nights when buses are infrequent and your feet are tired from all the dancing. Hop in a metered taxi or grab an Uber, and you'll be where you need to be in no time.
Bristol Temple Meads Station is one of the most famous stations in the UK running routes across the country, as well as more local ones too. You can take a train from one place in Bristol to another, or head further afield to Bath or Cardiff.
Insider Tip – If you're a student, be sure to bring your student card along; you can get good student rates on the buses and save some of money!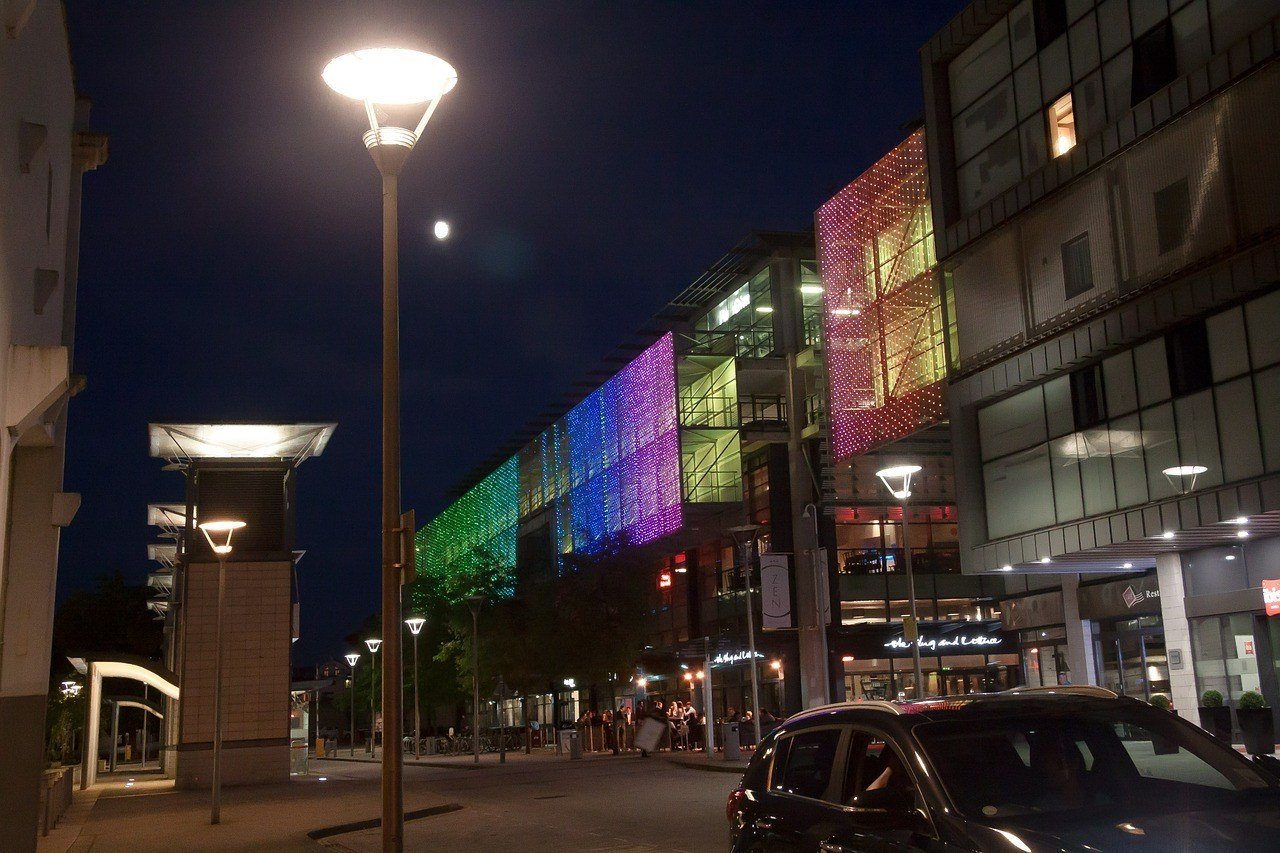 Well-known for its magnificent nightlife, Bristol's creative musical talent combined with an extensive array of awesome venues makes it one of the best cities in the UK for a top-notch night on the town! In fact, it also ranks as one of our best party cities in the world too!
The Harbourside
One of Bristol's main evening hotspots, with a vibrant atmosphere
Amazing views of the water, which reflects the shimmering evening lights of the area
Home to some of the city's finest nightlife venues
Set on the banks of the River Avon, The Waterfront (or Harbourside) is one of Bristol's main nightlife hotspots. It's home to many of the city's top clubs, bars, and pubs.
PRYZM is a massive club, with a capacity of over 2,500 and a party-all-night kind of atmosphere. The Slug And Lettuce is a great option for a cool, chilled bar session. The vibe here is more trendy, and mainstream with top 40 hits and hen/stag dos.
Bristol City Centre/Park Street
A hub for nightlife activity
Plenty of street food for late night feasts
Great if you have centrally located accommodation
Locally known as The Centre, this is where you will find the heart of Bristol nightlife. If you are starting your night with a sophisticated drink before things get messy, you are bound to start out here. There are classy restaurants and bars with drink deals, as well as easy access to all the best clubs in town.
Park Street makes you work for your night out with its steep incline, but if you make it to the top you are promised a fun time.
We highly recommend The Florist and Be At One for fancy cocktails.
Stokes Croft
An artistic and indie hub
Plenty of trendy nightlife options
As a microcosm of the city, it's a great place to get the full Bristol experience
Stokes Croft is less thought of when it comes to a night out in Bristol. Out of the city centre, the area is filled with quirky bars and pubs that will show you a different, more artistic side, of the bustling town.
If you are wanting to immerse in a real Bristolian atmosphere, Stokes Croft is where to do it. Lakota is the most well-known club with a long history of hosting old-school raves. Take note trance and techno lovers – this is the home of underground music.
As a multicultural city, you are promised some magnificent food in Bristol. There is a diverse culinary palette and plenty of independent eateries!
There are so many options when it comes to eating out in Bristol. It can even be difficult to know where to grab a coffee! Here is some insider info –
The Bristolian – Stokes Croft
One of the best full English breakfasts we've tried!
A cosy and comfortable atmosphere
A small outside seating area, perfect for when the sun is shining
St Nicholas Market – Old City
Epic street food stalls – from bangers and mash to falafel
An inside eating area for colder days
You can support local, independent business
Brunel's Buttery – The Harbourside
Good old greasy bacon butties
Bristol harbour location with plenty of local action
Cheap and cheerful
The Spiny Lobster – Clifton
Super fresh seafood – best in the city
Friendly local staff
Relaxed, upmarket atmosphere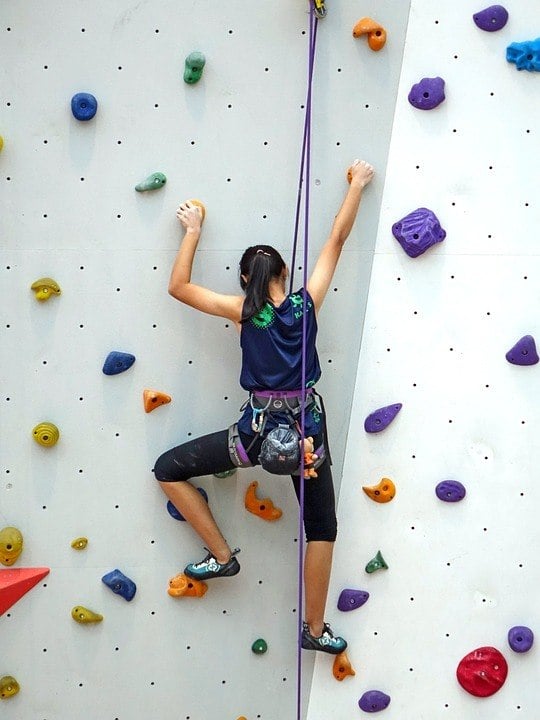 Bristol is a sporty city, and natives love to get active. It's also a city that loves adventure sports! Whether you want to kick back with a drink and watch a fixture in a pub, or get involved with some fast growing extreme sports, Bristol has something for you.
Indoor Climbing
Climbing is a great way to get a workout while having fun
Acts of a form meditation as the activity often requires your undivided attention
A sociable sporting activity that's great for people of all ages and experience levels
In recent years, rock climbing has become increasingly popular. It is a fast growing sport that balances physical challenges with mental stimulation. There are a number of great climbing gyms in Bristol that offer both bouldering and top rope climbing!
Redpoint Bristol has all you could want from a climbing gym, and is perfect for all ages and experience levels.
Stand Up Paddleboard
A great way to get some exercise while having fun
Gliding along the water offers you great views and a unique perspective of the city
Stand up paddleboarding, or 'SUPing' is currently the UKs fastest growing sport. It involves standing on what looks like a large, highly buoyant surfboard and gliding across the waters surface. SUP along the river Avon and experience Bristol from a whole new perspective. Just watch out for the boats!
Allstars Sports Bar
A large bar with multiple TVs, pool tables, and dart boards
Daily screening of important sporting fixtures
Reasonably priced drinks
This Bristolian Sports Bar is a one-stop shop for sport lovers. The bar screens high profile sports events throughout the day, and has a darts board as well as pool and snooker tables! If you're interested in watching televised live sport or partaking in some pub sports yourself, Allstars Sports Bar is a good option.
Small Pack Problems? 😉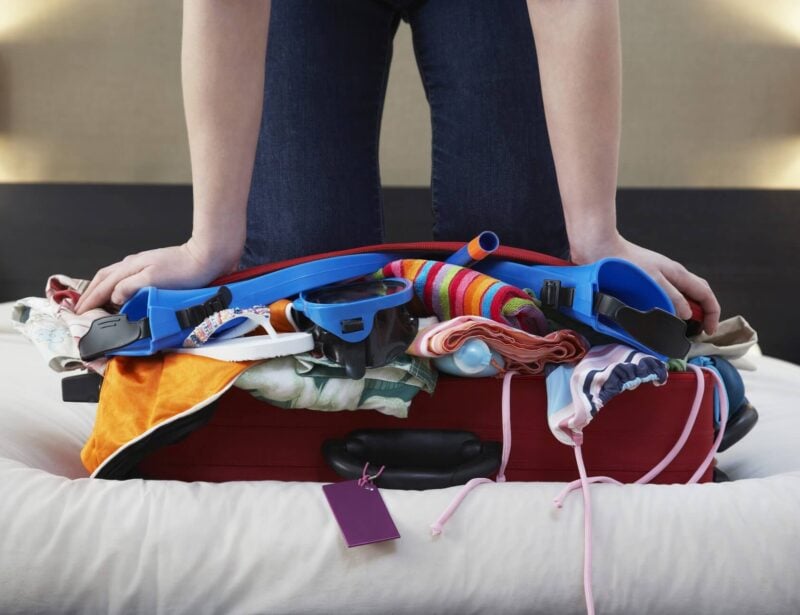 Wanna know how to pack like a pro? Well for a start you need the right gear….
These are packing cubes for the globetrotters and compression sacks for the real adventurers – these babies are a traveller's best kept secret. They organise yo' packing and minimise volume too so you can pack MORE.
Or, y'know… you can stick to just chucking it all in your backpack…
Get Yours Here
Read Our Review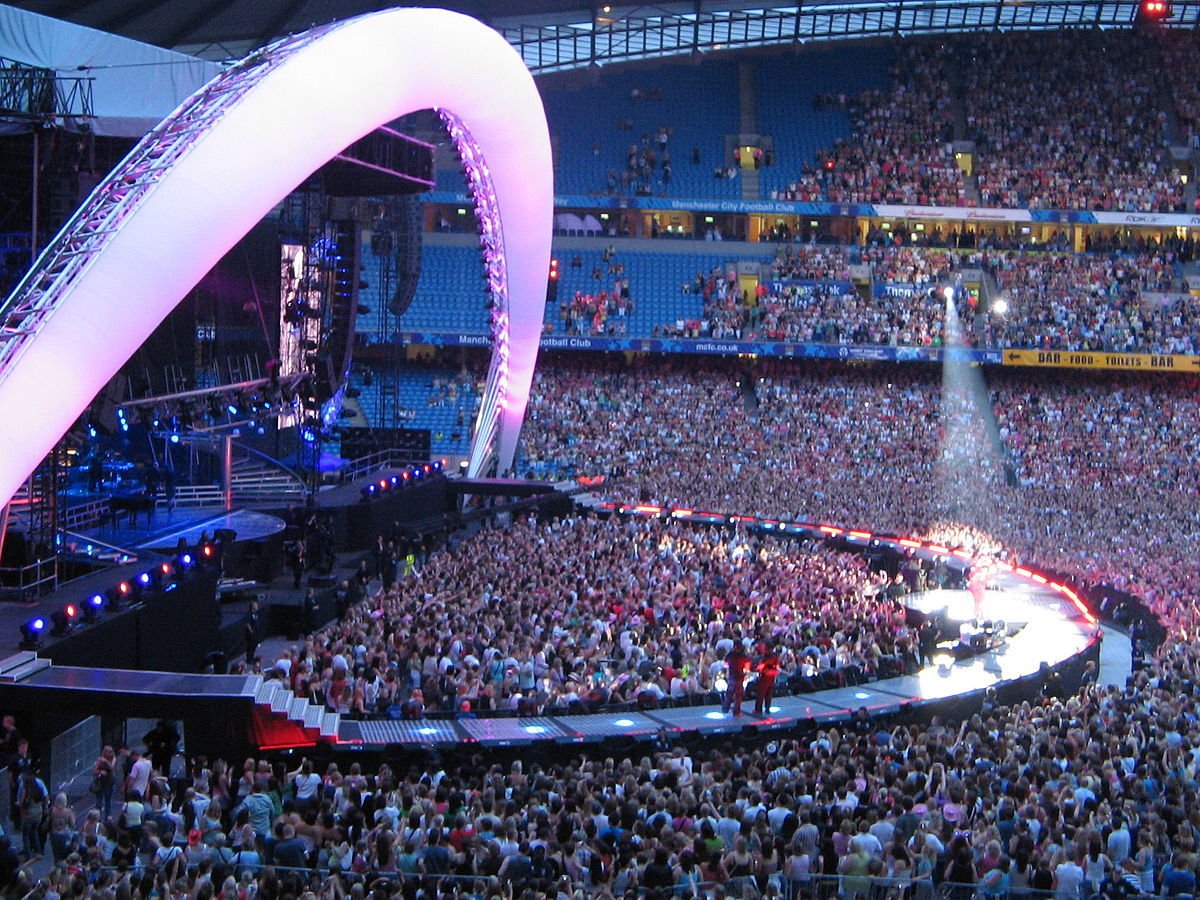 Bristol's music scene is huge! A large part of the nightlife culture revolves around watching live bands, and there's pretty much always a gig on somewhere in the city.
On the weekends, the schedule explodes and you'll be spoilt for choice.
Be sure to check out what's going on in Bristol during your visit so you don't miss out on something really cool!
The Fleece – Redcliffe
An indie music venue that hosts gigs regularly
Some of the world's greatest rock bands have performed at The Fleece!
A great central location that allows you to explore before or after a gig
Set in a former Victorian wool hall, The Fleece is a well known venue that hosts live gigs and club nights seven days a week. Since opening in the 1980s, the venue has welcomed Oasis, Queens of The Stone Age, The White Stripes, and Radiohead, to name a few! It's a venue with a pedigree, and is still one of the city's best places to catch live music.
Mr. Wolf's – St Nicholas Market
Frequently hosts amazing homegrown music artists as well as the occasional big name band
A really great venue for getting immersed in a musical performance, and tickets are always cheap!
The bar and stage are in the same room, you don't have to miss the music while you get a drink
Mr. Wolf's is a small but cosy bar that frequently hosts top-notch gigs. The size means that the gigs are intimate, you can get right up close to the stage and be fully immersed in the performance.
The venue has an all-encompassing policy, meaning you can catch a large variety of genres, from wild and upbeat ska performances to more toned down acoustic sets. It is a popular spot with the Bristol students thanks to the cheap drinks and party atmosphere.
The Old Duke – Old City
Incredible jazz performances every single night of the week
Admission is completely free, you can come and go as you please
A pub that dates back to the 18th century
Located on bustling King Street, The Old Duke is a legendary live jazz and blues pub where music is played every night of the week. Admission is completely free, and the pub has been named as one of the most important jazz venues in the UK! The performances are top-notch, and the style is generally inspired by traditional New Orleans jazz.
Travel with peace of mind. Travel WITH a security belt.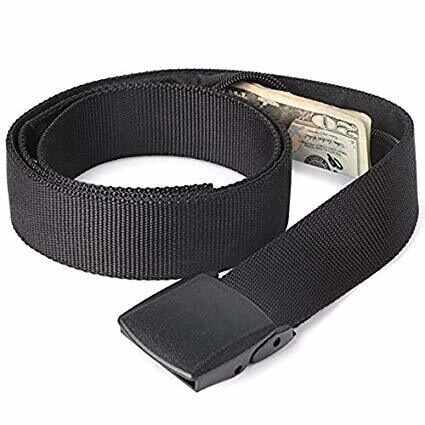 Stash your cash safely with this money belt. It will keep your valuables safely concealed, no matter where you go.
It looks exactly like a normal belt except for a SECRET interior pocket perfectly designed to hide a wad of cash, a passport photocopy or anything else you may wish to hide. Never get caught with your pants down again! (Unless you want to…)
Hide Yo' Money!
10 Other Awesome Things to do in Bristol This Weekend
Any weekend in Bristol should include a few of these epic things to do. If you're looking to learn about the city's diverse history, or want to get active, there's something for everyone.
#1 – The Clifton Suspension Bridge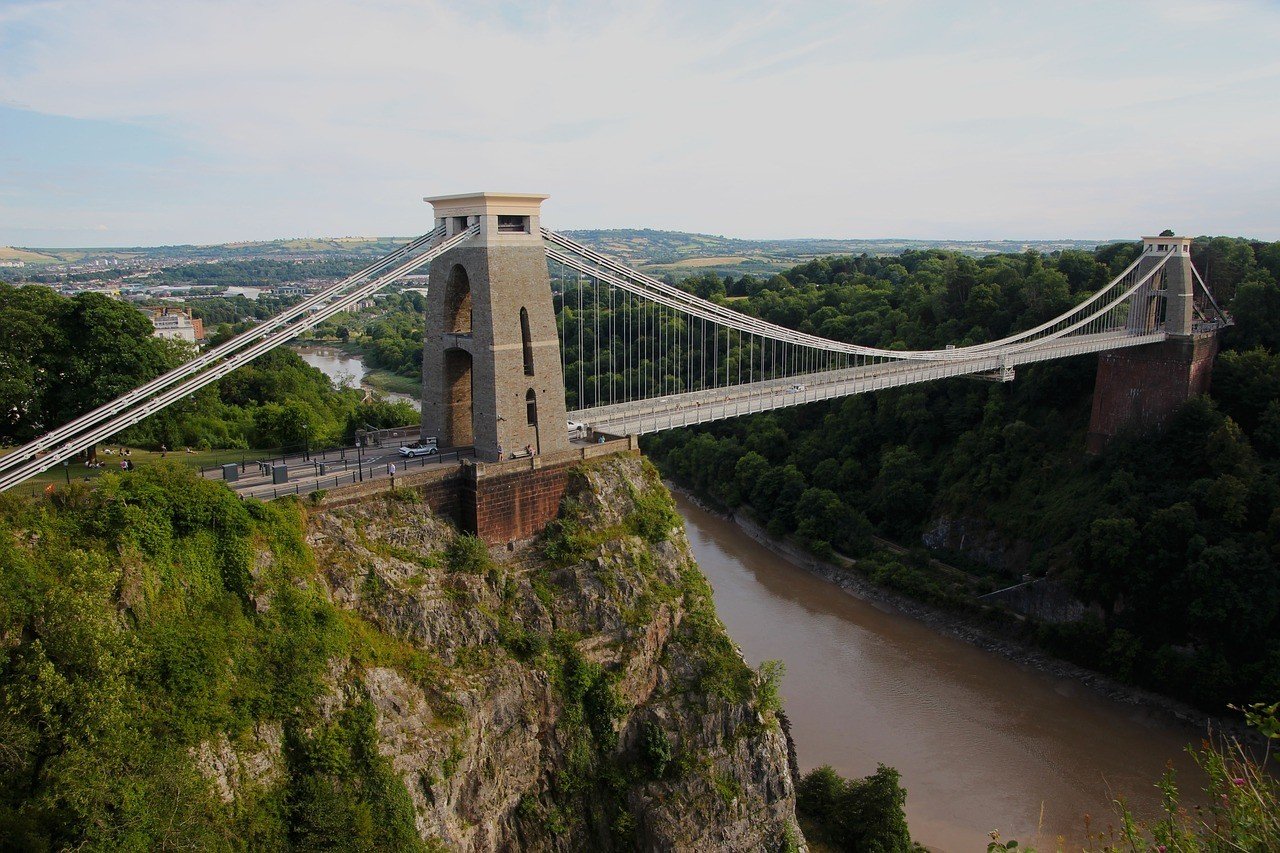 Spanning the Avon Gorge and River Avon, the Clifton Suspension Bridge is a symbol of Bristol, and one of the city's most popular attractions. It's an impressive structure at 1352 feet long, and dates back to 1864 when it was designed by Isambard Brunel.
The bridge is suspended 245 feet over the river, with expnasive views of the rolling countryside. Crossing the Clifton Suspension Bridge is free on foot. Take a stroll to marvel at the magnificence of the design and incredible views.
Close to Bristol Downs and Clifton Village, it is a perfect spot for a romantic picnic or sunset view.
Insider Tip – If you visit Bristol between Easter and October, you can join in on a free guided tour of the bridge every Saturday, Sunday, and public holiday from 3pm!
#2 – St Nicholas Market
St Nicholas Market is a buzzing market with roots going back as far as 1743. It's the oldest market in the city, and is well loved by Bristolians. There are over 60 stalls making up the market, selling a range of goods and food from artisanal crafts and incense to foods from around the globe.
St Nick's (as the locals call it), has been named as one of the ten best markets in the UK! It has a quirky and welcoming atmosphere with lots of unqiue goods to be found.
#3 – Find Banksy Art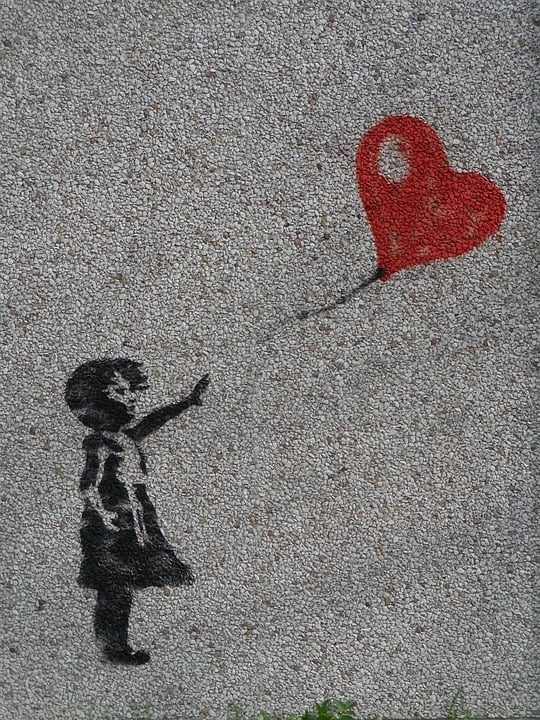 Bristol is, of course, the home town of the famous street artist Banksy. Now world-renowned, with works selling for hundreds of thousands of dollars, Banksy was part of a wave of street art that swarmed Bristol in the 1980's, and many of his works can still be found around the city.
Fans of Banksy, and art lovers in general, can download a cool Banksy Bristol Trail app to aid in your explorations, or book yourself on to a walking tour to make sure you don't miss anything!
#4 – SS Great Britain
Isambard Kingdom Brunel had a huge impact on Bristol. The SS Great Britain is another of his colossal additions to the city. Designed to take the route between Bristol and New York, this incredible ship was the first iron steamer across the Atlantic Ocean.
In the Bristol Harbour dry dock, you can explore every inch of the masterpiece – even the hull – to see just how impressive the boat was for its time. With guided tours, and the occasional charity event, a visit to Bristol isn't complete without at least a glance at the SS Great Britain.
IN A RUSH? THIS IS OUR FAVORITE HOSTEL IN BRISTOL!
#5 – Bristol Cathedral
Bristol Cathedral is a gorgeous cathedral church with roots stretching back nearly 900 years to 1140!!! It's a Grade I listed building, and an important piece of the city's history. The building was primarily built in the Gothic style, and is an incredibly beautiful example of ancient British architecture.
Bristol Cathedral is completely free to visit and open every day of the year! If you're interested in the history of the church and would like to learn more, guided tours are available on Sundays.
#6 – M Shed Museum
If you're loving the vibes and want to learn more about the city, the M Shed Museum is a brilliant addition to your Bristol itinerary. Filled with galleries, activities and working exhibits, you can get a deep insight into the history of the waterfront area, as a look into the lives of Bristol locals.
Make sure you check out their schedule as they often have special tours and events to showcase particular parts of Bristol's culture.
#7 – Watch a Show at Bristol Hippodrome
Bristol has a gripping, and diverse theatre scene. You can catch everything from international blockbuster productions to top-notch independent shows.
Bristol Old Vic Theatre is the oldest continuously working theatre in the English-speaking world, and has a focus on innovation. There is also the grand and impressive Bristol Hippodrome which is one of the top theatres in Britain, and frequently stages major Broadway and West End shows. For something a bit more intimate, there is the Bristol Beacon.
Just be sure to book ahead of time!
#8 – Bristol Museum and Art Gallery
The Bristol Museum and Art Gallery offers a unique mix of historical artefacts, archaeological wonders, and exquisite art.
Set in a beautiful building, the museum is a great activity for all. Here, you'll find everything from ancient Egyptian artefacts to the best-preserved dinosaur ever found in Britain!
The museum's 19 galleries do an excellent job of exploring the history of our natural world, human culture and creativity, and ancient civilisations.
And the best thing is, it's completely free to enter!
#9 – Climb Cabot Tower Bristol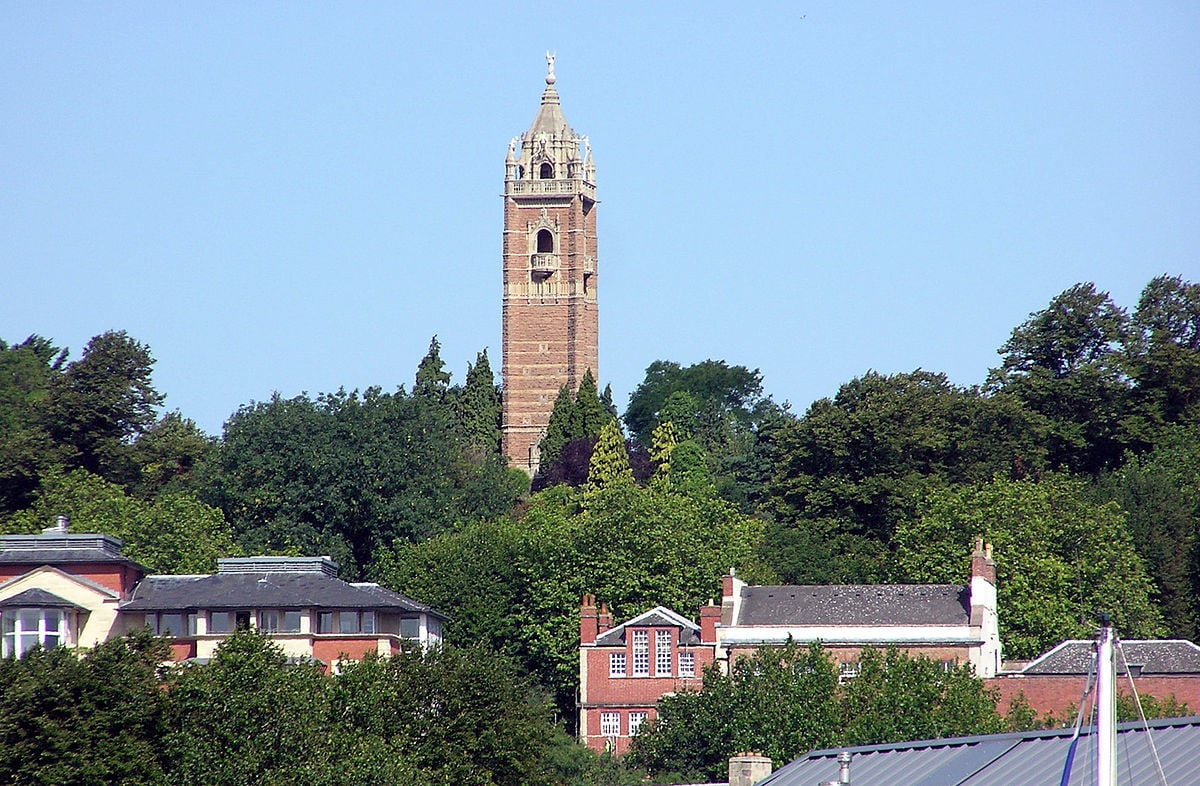 Situated in Brandon Hill Park, Cabot Tower is a beautiful historic monument. Standing at 105 feet, this 19th-century tower isn't particularly tall, but its location on Brandon Hill makes it arguably the best viewpoint in the whole of Bristol.
The climb up to the tower is part of the experience, and the park, the oldest in the city, acts as a scenic backdrop. It's free to climb the steep winding steps, and the views will make you glad that you did!
#10 – Bristol Aquarium
With a focus on inspiring a deeper look at the natural world, Bristol Aquarium offers an immersive aquatic experience! It boasts a diverse selection of displays ranging from the Bristol Harbour display to the gorgeous underwater gardens of the Mediterranean.
During your visit, you'll spot incredible underwater creatures, including seahorses, unicornfish, tropical sharks, pufferfish, vibrant corals, and oh so much more! Each of the displays are crafted to recreate a series of naturally-themed underwater habitats, from the mangroves of the Amazon to a life-size recreation of a sunken ship.
Don't forget to pack a good book!

SEE YOU AT THE TOP: 25th Anniversary Edition: This is our top recommendation for an awesome and inspiring read on this magical city.
We know you may have some questions about spending a weekend in Bristol, so we've put together some answers for those that are asked most often!
Don't Forget Your Bristol Travel Insurance
ALWAYS sort out your backpacker insurance before your trip. There's plenty to choose from in that department, but a good place to start is Safety Wing.
They offer month-to-month payments, no lock-in contracts, and require absolutely no itineraries: that's the exact kind of insurance long-term travellers and digital nomads need.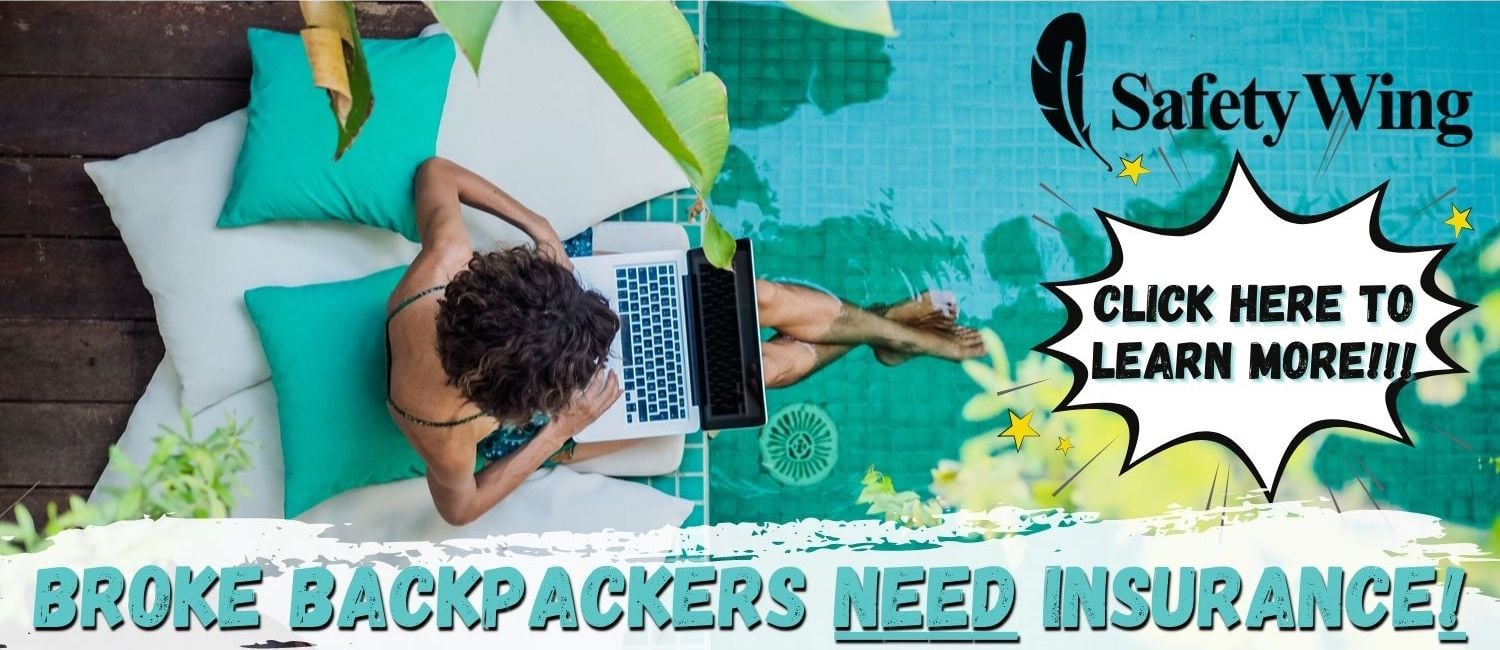 SafetyWing is cheap, easy, and admin-free: just sign up lickety-split so you can get back to it!
Click the button below to learn more about SafetyWing's setup or read our insider review for the full tasty scoop.
Final Thoughts on a Great Weekend in Bristol
Bristol is an incredible city that offers an awesome range of experiences to those who visit. There is so much to see and do, and the backpacker atmosphere throughout the city will make you feel right at home.
It's a great place for all kinds of travellers, with an extensive history, top-notch nightlife, active music scene, and a culturally diverse locale!
Whether you're looking to spend a whirlwind 24 hours in Bristol, or 3 days, this weekend guide has plenty of tips and information to keep you busy!
We hope that this guide has inspired you to arrange your visit to Bristol. See ya there!
---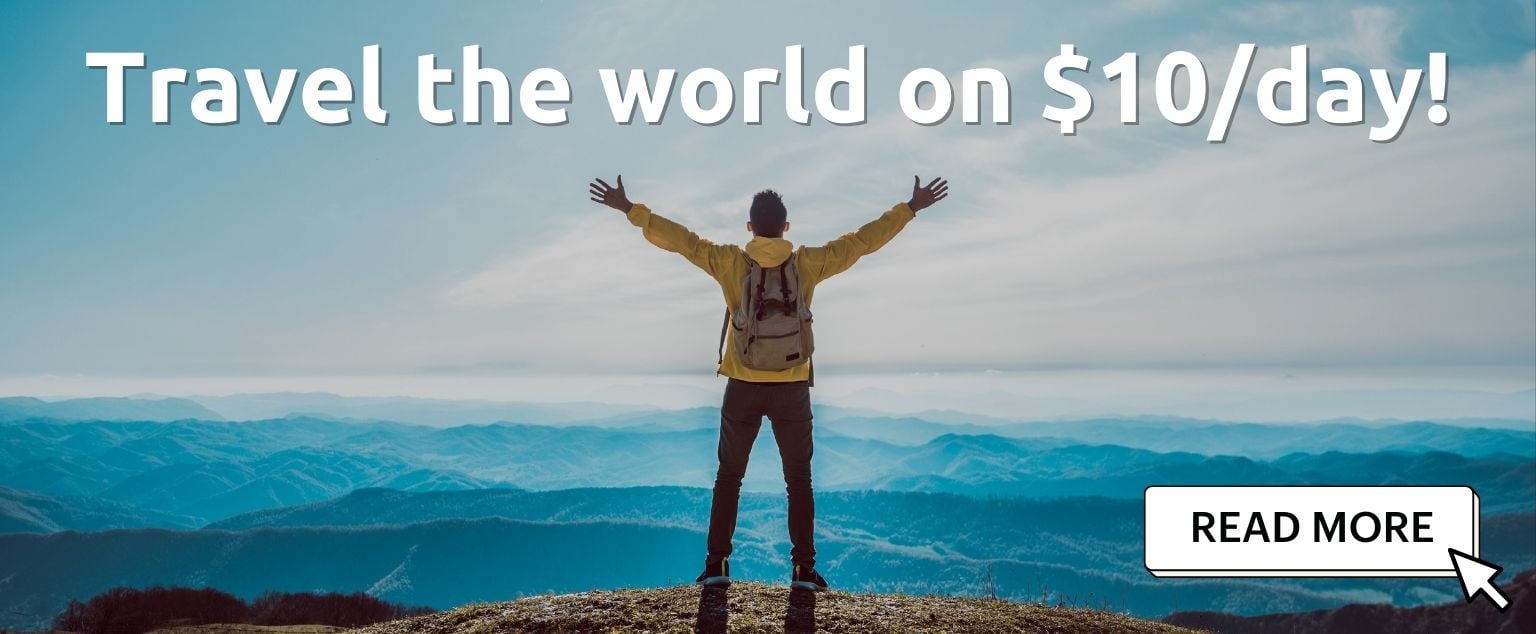 And for transparency's sake, please know that some of the links in our content are affiliate links. That means that if you book your accommodation, buy your gear, or sort your insurance through our link, we earn a small commission (at no extra cost to you). That said, we only link to the gear we trust and never recommend services we don't believe are up to scratch. Again, thank you!