Bristol in the South-West of England, is a vibrant, historic, colorful city with a laid back atmosphere and a world class nightlife. Bristol has been an important city and port for over eight centuries now and this long and winding history is visible throughout its streets and buildings.
Bristol is a melting pot of cultures where diversity and artistic spirit permeates through every aspect of the city – from the food and graffiti to the plethora of quirky, independent shops!
With two universities in the city and a strong backpacker presence, the crowd in Bristol is pretty youthful. This is evident in the vibrant nightlife that lights up the city most nights of the week. Music is also deeply ingrained in the culture, with live music flooding the streets almost constantly and a plethora of international artists calling the city home.
Whether you're a history lover, a party animal, an artistic soul, or a live music fiend, Bristol definitely has something for you!
This Bristol itinerary will help you make the most out of your Bristol weekend break.
Insider Tips for an AMAZING Weekend in Bristol
We want you to experience the best of Bristol, so we've put together this Bristol travelguide filled with tips and information to help you. So if you're wondering where to go in Bristol, we've got you covered.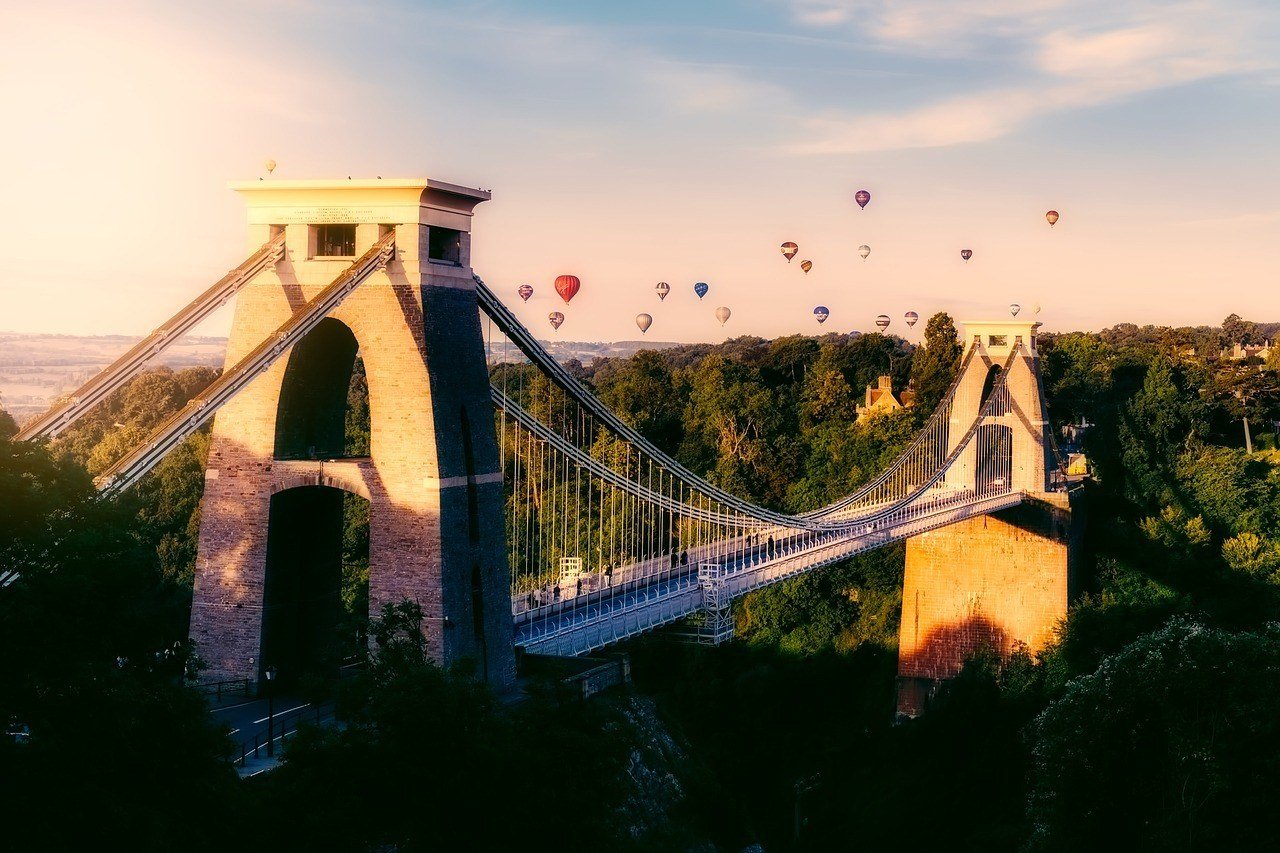 Know Where to Stay in Bristol
Bristol, UK is divided into several neighborhoods, each with their own distinct charm and atmosphere.
Harbourside is a vibrant and bustling waterside area with trendy nightlife.Stokes Croft is often referred to as the cultural quarters of the city, with an artistic, alternative vibe. The quaint cobblestone streets and Georgian buildings of the old city make it a perfect suburb for anyone interested in the city's long and colorful history.
Check out our guide on where to stay in Bristol for a more detailed breakdown of the best areas!
We strongly recommend that you pick a hostel in central Bristol as your base. That way you'll minimize travel times and transport costs, and maximize time for exploring this awesome city! Boom!
However, if hostelling is not really you're thing – don't worry. Bristol has one of the best Airbnb scenes, so you'll be surrounded by awesome homes that are just as affordable as hostels (maybe a tiny bit more expensive).
Perfect location in the heart of Bristol
A top-notch hostel with awesome facilities for a very reasonable price
Both mixed dorms and private rooms are available
Set in what was once an old police building, this hostel offers a fun, chilled, and comfortable place to rest your head! There are several comfortable common areas with plenty to keep you entertained. The hostel also has a strong ethical and environmental focus.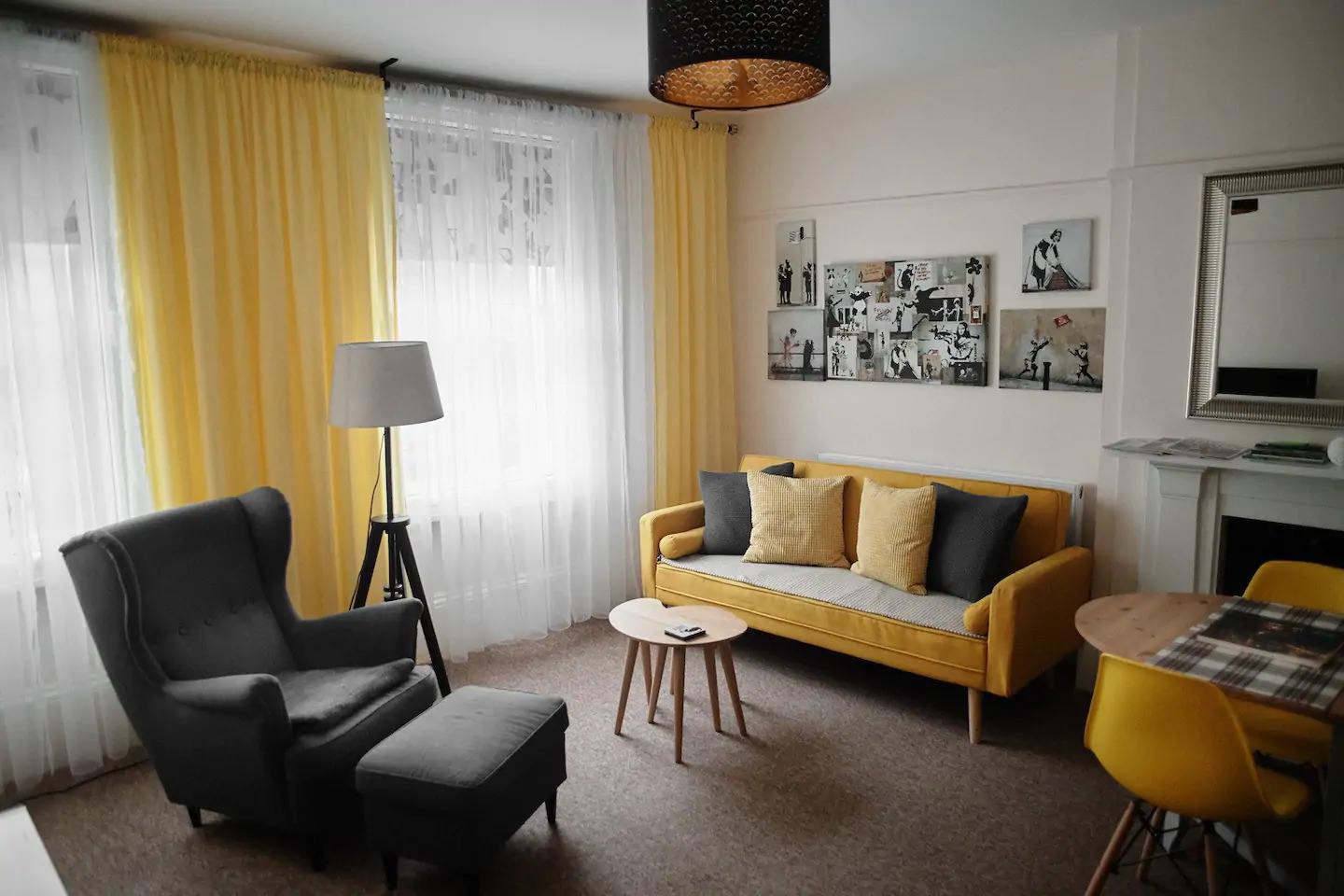 Travelling to Bristol for the first time, you need to have good accommodation to relax after a busy day of exploring the city. Located in central Old Town, close to the best sights of the city, great culture and nightlife, this Airbnb is our top choice. The luxurious apartment is comfortable with a bright living space and massive windows. The kitchen, bathroom and bedroom are modern and very clean.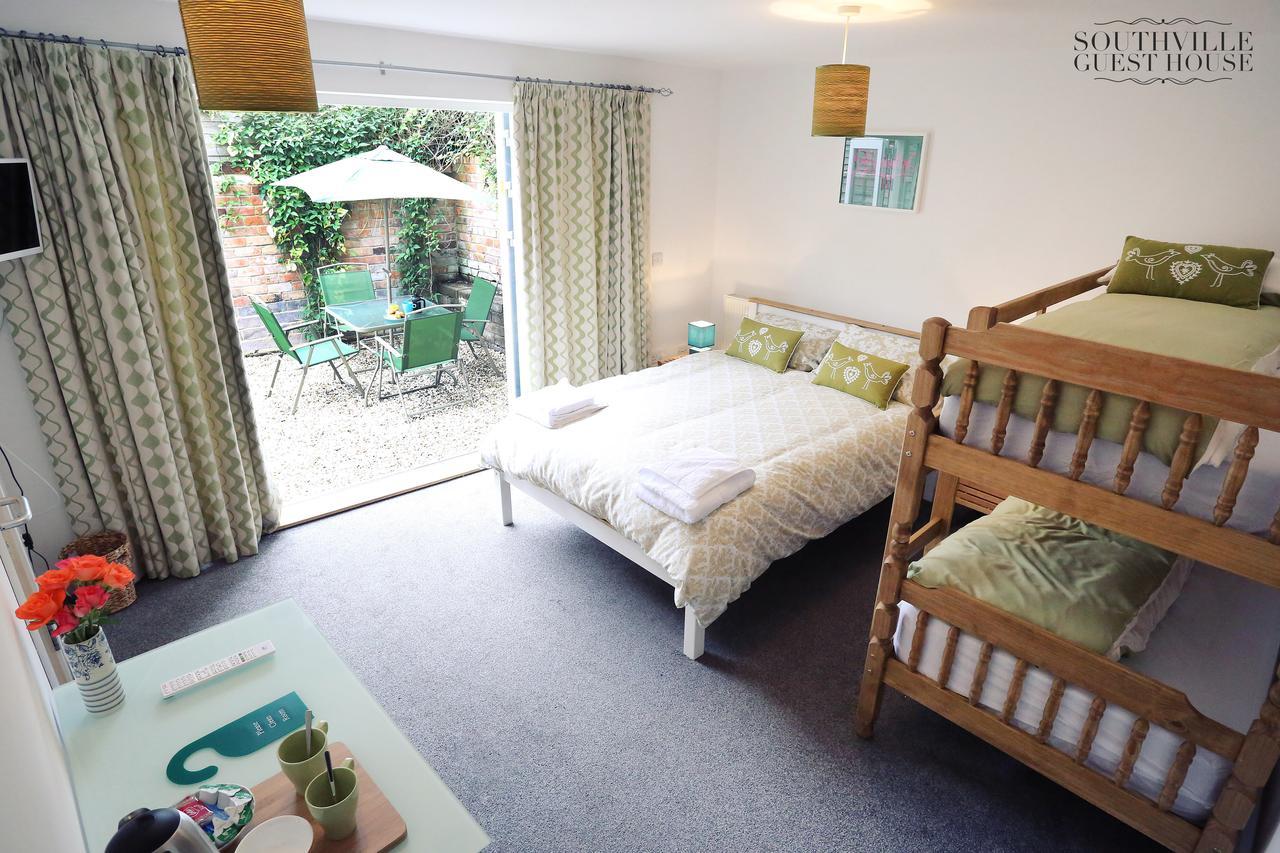 Ideal location in the city center
Comfortable, well-designed rooms and fully equipped on-site kitchen
Incredible value for money
Located right in the heart of the city, this quaint hotel offers guests comfortable lodging and delicious complimentary breakfast. Many of Bristol's main attractions and busy areas are just a short walk away!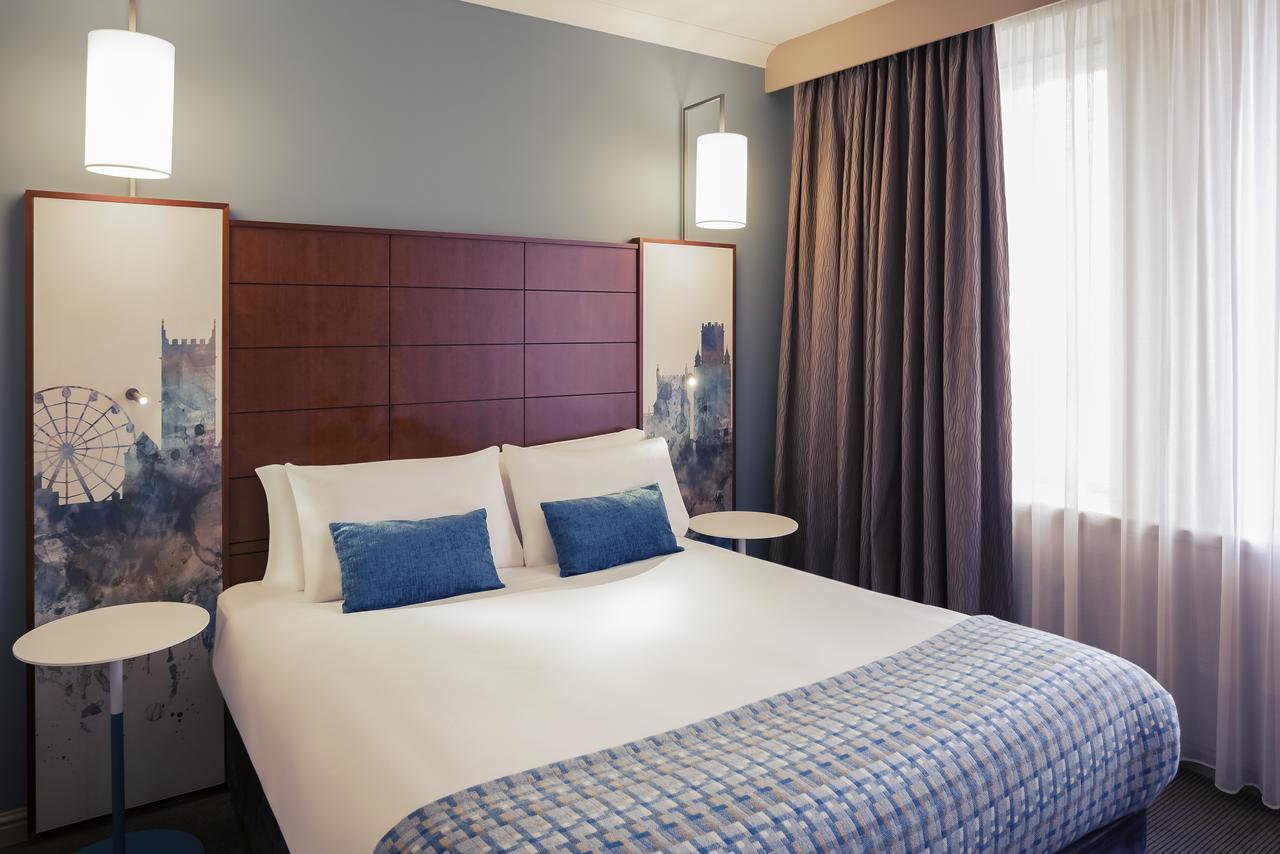 A beautiful hotel with outstanding amenities
Perfect location in the center of Bristol
A delicious full English breakfast is served daily
With a perfect city center location, this classy, luxurious hotel boasts an indoor pool, a gym, and an in-house Urban Bar & Kitchen restaurant. Each of the elegantly designed rooms has a television and mini-bar, and a full English breakfast is served each morning.
Know How to Get Around in Bristol
Bristol is a pretty easy city to get around with a ton of different options available.
Cycling and walking in Bristol are both very common. The city has good cycling infrastructure and there are plenty of shortcuts you can take on foot. Both walking and cycling are also a great way to delve into Bristolian life and culture!
However, while the Bristol locals love these methods of transport, Bristol is a particularly hilly city and is relatively spread out. Therefore you may choose to skip the exercise and make use of the Bristol public transport options.
Thankfully, the city has an extensive bus network, and hopping on one of these busses is another popular way of getting around. The busses are relatively inexpensive and pretty efficient, with regular services running to most parts of the city.
Taxis and Ubers are another great option for getting around, especially for late nights when busses are infrequent and your feet are tired from all the dancing. Hop in a blue metered taxi or grab an Uber, and you'll be where you need to be in no time. If you fancy seeing another great English city then, historic city of Bath is a mere 15 minute train ride away.
Insider Tip – If you're a student, be sure to bring your student card along; you can get good student rates on the busses and save a lot of money!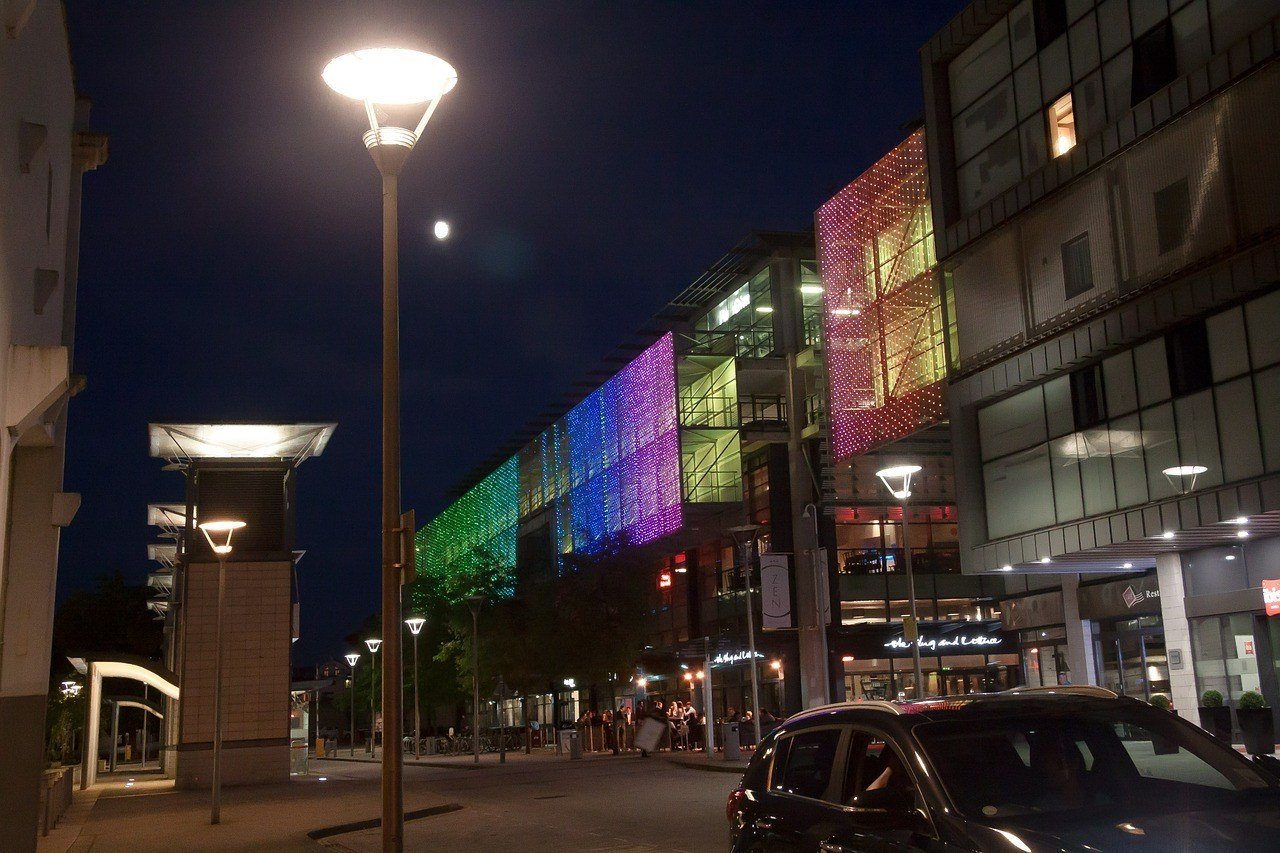 Bristol is well-known for its vibrant and colorful nightlife. The city's creative musical talent combined with an extensive array of awesome nightlife venues makes it one of the best cities in the UK for a top-notch night on the town!
Harbourside
One of Bristol's main evening hotspots, with a vibrant atmosphere
Amazing views of the water, which reflects the shimmering evening lights of the area
Home to some of the city's finest nightlife venues
Set on the banks of a branch of the Avon River, The Waterfront (or Harbourside) is one of Bristol's main nightlife hotspots. It's home to many of the city's top clubs, bars, and pubs, and offers trendy waterside views.
PRYZM is a massive club, with a capacity of over 2,500 and a party-all-night kind of atmosphere. The Slug And Lettuce is a great option for a cool, chilled bar session. The vibe here is more trendy, mainstream and pricier than elsewhere in the city.
Bristol City Center
A hub for nightlife activity, surrounded by other vibrant areas
Plenty of street food on offer for late night feasts
Great if you have centrally located accommodation
The city center is another hub for Bristolian nightlife. It's not only full of awesome evening establishments in its own right, but its central location also allows you to wander to the surrounding areas and explore other venues! Timbuk2 is an awesome underground club that frequently hosts top techno DJs and bass-heavy sounds!
Stokes Croft
An artistic and alternative cultural hub
Plenty of trendy and off-beat nightlife options
As a microcosm of the city, it's a great place to get the full Bristol experience
Stokes Croft is often thought of as Bristol's vibrant cultural hub, and a microcosm of the city as a whole. It's an artistic area covered in street art and filled with an alternative atmosphere.
Stokes Croft is one of the best places to soak up a true Bristolian atmosphere! The Full Moon hostel has a great outdoor area, a pub, and an awesome vibe. The vibe here is more alternative with a lot of students and boho types.
Is This the Best Travel Backpack EVER???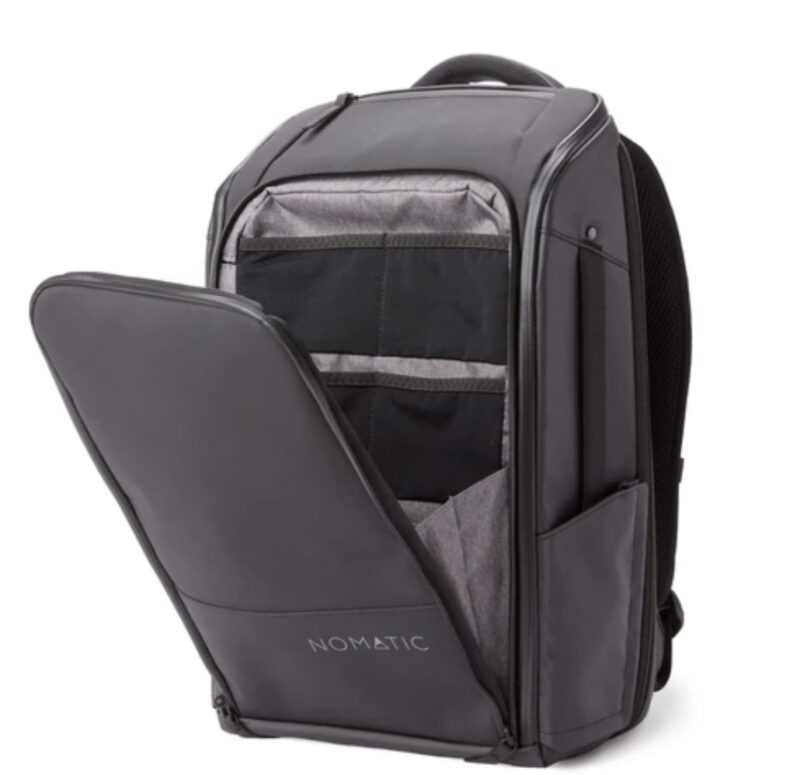 Bristol is a multicultural city with a diverse culinary palette and plenty of independent eateries! Choosing where to eat in Bristol can be overwhelming so we have prepared this little list to help you out.
The Bristol Food Tour
A great way to get a holistic picture of Bristol's culinary scene
A range of tours are available, each offering different experiences
Tours are led by experienced foodies who call Bristol home
Bristol's culinary scene, with a plethora of independent eateries, is worth discovering! One of the best ways to explore the flavours of Bristol is with a Bristol Food Tour. There are a whole selection of tours available each one offering a different experience! Stop by several small eating establishments and sample the diverse tastes of Bristol.
The Bristolian
One of the best full English breakfasts we've tried!
A cosy and comfortable atmosphere
A small outside seating area, perfect for when the sun is shining
Cafe Kino
An extensive menu of top-notch vegan food that will leave you smiling
Nice views out onto the street (especially if you sit at the windowside bar table)
Great value for money!
Cafe Kino is a vegan paradise, with an all-vegan menu of delectable food. It's a large open plan restaurant with a nice interior design and big windows looking out at the bustling street. The restaurant also uses an order-at-the-bar system, which helps keep things simple!
Insider Tip – The Classic Kino Burger is an absolute winner, and very affordable at around $7.50 USD!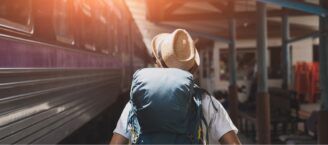 Unlock the The Broke Backpacker's GREATEST Travel Secrets
Sign up for The Broke Backpacker Newsletter to receive weekly tips on how to travel on a budget + a FREE copy of The Backpacker Bible!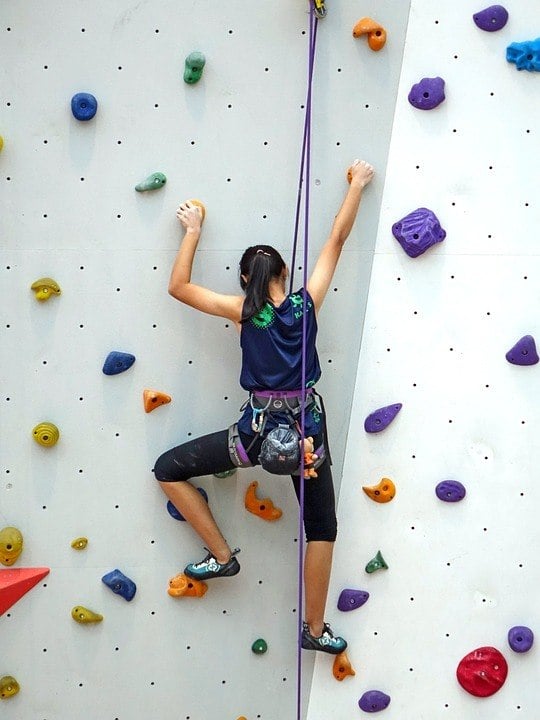 Bristol is a sporty city and natives love to get active. It's also a city that loves adventure sports! Whether you want to kick back with a drink and watch a fixture in a pub, or get involved with some fast growing extreme sports, Bristol has something for you.
Indoor Climbing
Climbing is a great way to get a workout while having fun
Acts of a form meditation as the activity often requires your undivided attention
A sociable sporting activity that's great for people of all ages and experience levels
In recent years, rock climbing has become increasingly popular. It is a fast growing adventure sport that balances physical challenges with mental stimulation. There are a number of great climbing gyms in Bristol that offer both bouldering and top rope climbing!
Redpoint Bristol offers all you could want from a climbing gym, and is perfect for all ages and experience levels
Stand Up Paddleboard
A great way to get some exercise while having fun
Gliding along the water offers you great views and a unique perspective of the city
SUP Bristol offer award-winning SUP adventures in the city
Stand up paddleboarding, or 'SUPing', is becoming increasingly popular around the world, and is currently the UKs fastest growing sport. It involves standing on what looks like a large, highly buoyant surfboard and gliding across the waters surface. SUP along the river Avon and experience Bristol from a whole new perspective!
Allstars Sports Bar
A large pub/bar with multiple TVs, pool tables, and dart boards
Constant daily screening of important sporting fixtures
Enjoy reasonably priced drinks while you watch sport or challenge your friends to a game of pool or darts
This Bristolian Sports Bar is a one-stop shop for sport lovers. The bar screens high profile sports fixtures throughout the day, and offers darts as well as a host of pool and snooker tables! Whether you're interested in watching televised live sport or partaking in some pub sports yourself, Allstars Sports Bar is a good option.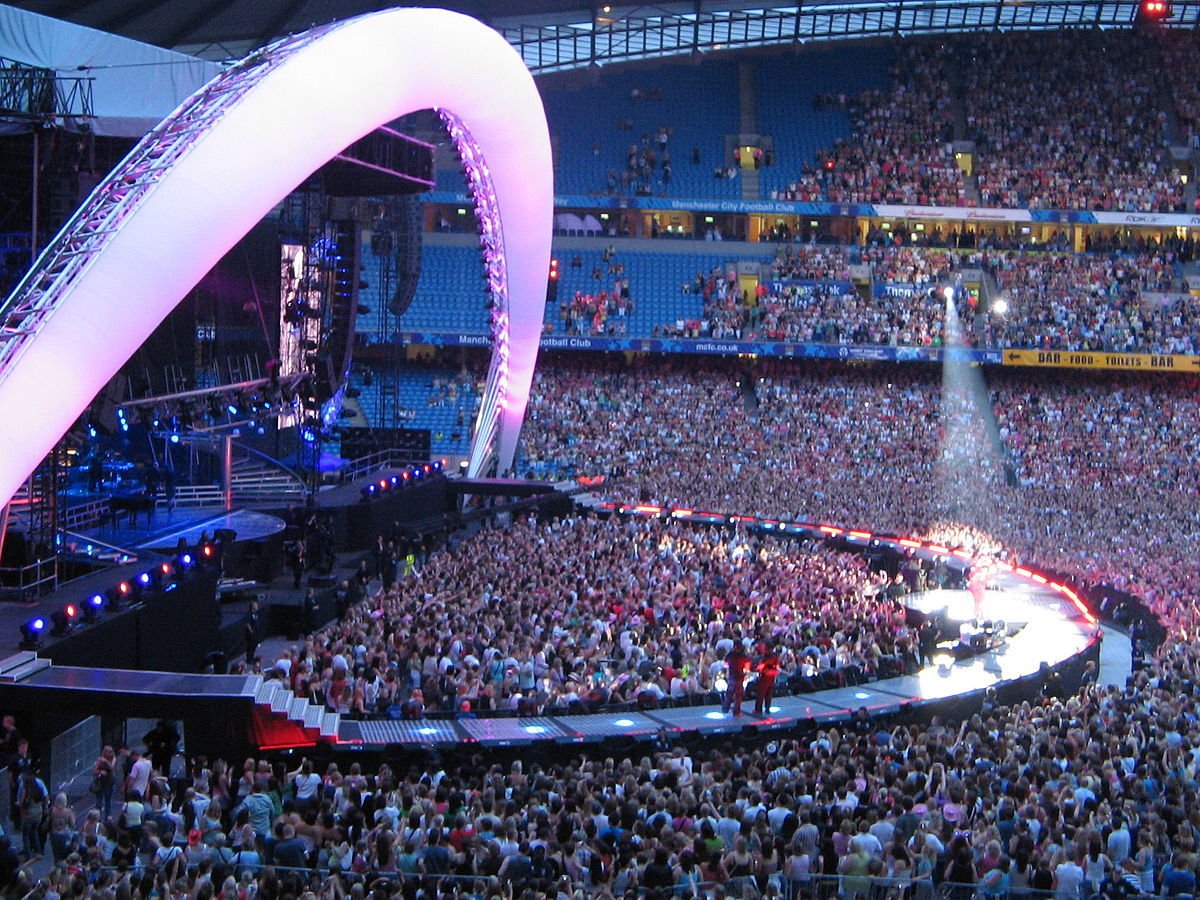 Bristol's music scene is huge. A large part of the nightlife culture revolves around watching live music, and there's pretty much always a gig on somewhere in the city! On the weekends, the live music schedule explodes and you'll be spoilt for choice.
Check what's on in Bristol this weekend so you can plan ahead of time!
The Fleece
An indie music venue that hosts gigs regularly
Some of the world's greatest rock bands have performed at The Fleece!
A great central location that allows you to explore the area before or after a gig
Set in a former Victorian wool hall, The Fleece is a well known venue that hosts live music and club nights seven days a week. Since opening in the 1980s, the venue has welcomed Oasis, Queens of The Stone Age, The White Stripes, and Radiohead to name a few! It's a venue with a pedigree, and is still one of the city's best places to catch live music
Mr. Wolf's
Frequently hosts amazing homegrown music artists as well as the occasional big name band
A really great venue for getting immersed in a musical performance, and tickets are always cheap!
The bar and stage are in the same room, so you don't have to miss any music while you get a drink
Mr. Wolf's is a relatively small but cosy bar that frequently hosts top-notch live music gigs. The size means that the gigs are all quite intimate, as you can get right up close to the stage and get fully immersed in the performance.
The venue has an all-encompassing policy, meaning you can catch a large variety of genres, from wild and upbeat ska performances to more toned down acoustic sets. The crowd here are also young and sociable.
The Old Duke
Incredible jazz performances every single night of the week
Admission is completely free, which allows you to come and go as you please
Set in a pub that dates back to the 18th century
Located on bustling King Street, The Old Duke is a legendary live jazz and blues pub where live music is played every night of the week. Admission is completely free, and the pub has been named as one of the most important jazz venues in the UK! The performances are top notch, and the style is generally inspired by traditional New Orleans jazz.
Travel with peace of mind. Travel WITH a security belt.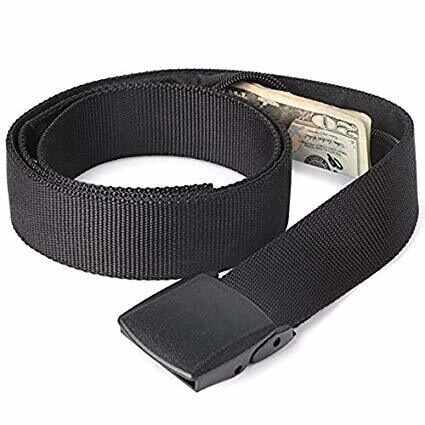 Custom-designed BY the Broke Backpacker FOR broke backpacking, the Active Roots Security Belt will keep your valuables safe no matter where you go.
It looks exactly like a normal belt except for a SECRET interior pocket perfectly designed to hide a wad of cash or a passport copy. Never get caught with your pants down again! (Unless you want to.)
Check on Amazon
10 Other Awesome Things to do in Bristol This Weekend
There are plenty of other cool places in Bristol, and things to see and do! Here are some of our favorites.
#1 – The Clifton Suspension Bridge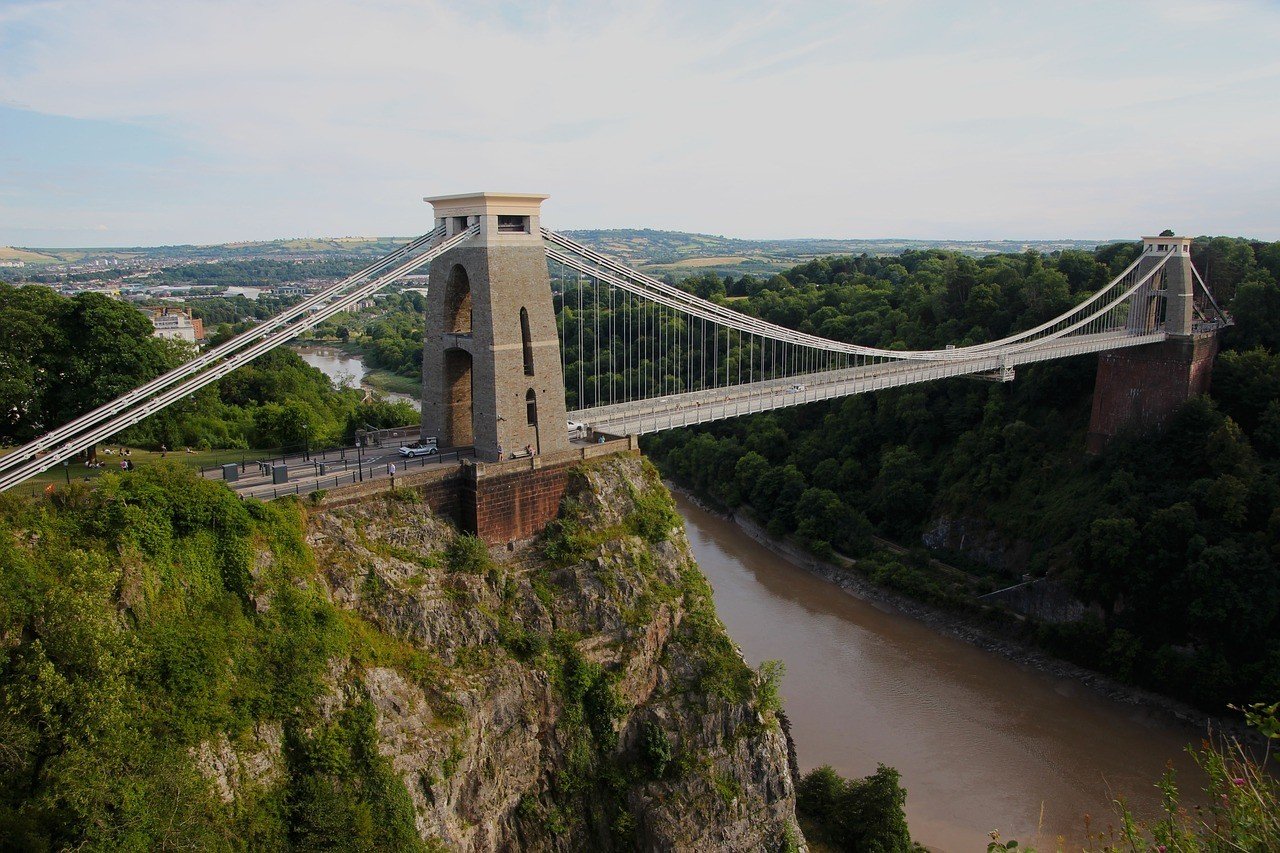 Spanning the Avon Gorge and River Avon, the Clifton Suspension Bridge is the symbol of Bristol, and one of the city's most popular tourist attractions. It's an impressive structure at 1352 feet long, and dates back to 1864 when it was designed by Isambard Brunel.
It is suspended 245 feet over the river below, and crossing the bridge on foot is free. Cross the bridge for exceptional views of the scenic gorge that it spans, or you can choose to simply marvel at the bridge from the cliffs of the gorge itself!
The bridge is also set on the tranquil Bristol downs which is a perfect spot for a sunny day or to catch a sunset.
Insider Tip – If you visit Bristol between Easter and October, you can join in on a free guided tour of the bridge every Saturday, Sunday, and public holiday from 3pm!
#2 – St Nicholas Market
Set in the heart of the old city, St Nicholas Market is a vibrant and buzzing market with roots stretching back to 1743. It's the oldest market in the city, and is well loved by Bristrolians. There are over 60 stalls making up the market, offering a range of goods and food from artisanal crafts and incense to foods from around the globe.
St Nick's (as the locals call it), has been named as one of the ten best markets in the United Kingdom! The atmosphere at the market is quirky and welcoming, so head to St Nick's for an afternoon of shopping, eating, and enjoyment.
#3 – Find Banksy Art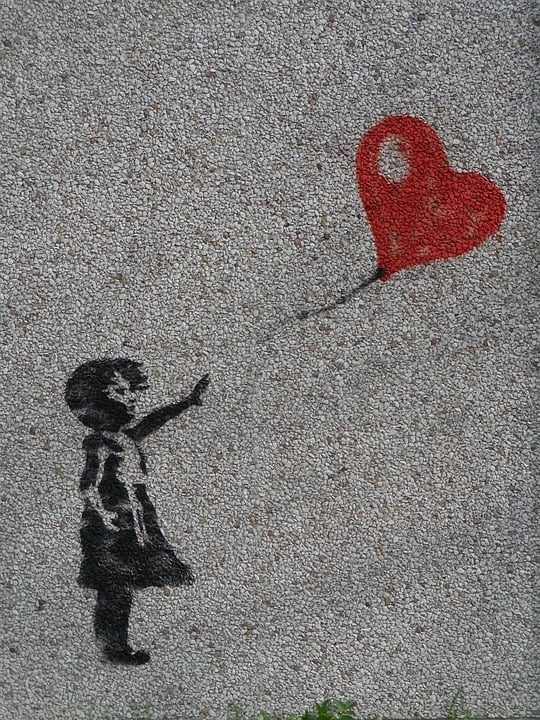 Bristol is of course the home town of Banksy, a now world-renowned street artist, whose works have sold for hundreds of thousands of dollars. Banksy was part of a wave of street art that swarmed Bristol in the 1980's, and many of his works can still be found around the city.
If you're visiting Bristol, you are bound to see at least some of his work dotted around.
For fans of Banksy, or art lovers in general though, we highly recommend exploring his work throughout the city. You can simply try to find them yourself or you can download the Banksy Bristol Trail app to aid in your explorations!
Be sure to admire the other street art of the city as you walk around.
#4 – Bristol Zoo Gardens
Set within beautiful, award-winning gardens, the Bristol Zoo is home to over 400 species of animals from around the world. With several distinct zones each focussing on different types of wildlife, the zoo houses everything from gorillas and squirrel monkeys to seals and dwarf crocodiles!
The zoo also has a strong focus on conservation and expanding understanding of the natural world. A visit is a great activity for all kinds of travelers, whether young, old, or anything in between.
IN A RUSH? THIS IS OUR FAVORITE HOSTEL IN BRISTOL!
#5 – Bristol Cathedral
Bristol Cathedral is a gorgeous cathedral church with roots stretching back nearly 900 years to 1140!!! It's a Grade I listed building, and an important piece of the city's history. The building was primarily built in the Gothic style, and is an incredibly beautiful example of ancient British architecture.
Bristol Cathedral is completely free to visit and open every day of the year! If you're interested in the history of the church and would like to learn more, guided tours are available on Sundays.
#6 – BBQ in a Park
Bristol's gorgeous green parks are highly popular places for getting together with friends and hanging out. Bristolian's love having a good BBQ in their lush green spaces, especially during the warmer summer months!
If you're visiting Bristol during the summer, we highly recommend heading to one of the parks with a shop bought BBQ and a frisbee to enjoy some authentic Bristolian vibes. Just be responsible with your BBQ; don't leave it unattended, and make sure it's cold before you put it in the trash!
Please be sure to check the regulations on BBQing in Bristol before getting started.
#7 – Catch Some Bristol Theatre
Bristol has a vibrant, gripping, and diverse theatre scene. The spectrum of theatre in Bristol is diverse and you can catch everything from international blockbuster productions to top-notch independent shows.
Bristol Old Vic Theatre is the oldest continuously working theatre in the English-speaking world and has a focus on innovation. The grand and impressive Bristol Hippodrome is one of the top theatres in Britain and frequently stages major Broadway and West End shows. Just be sure to book ahead of time!
#8 – Bristol Museum and Art Gallery
The Bristol Museum and art gallery offers a unique mix of historical artefacts, archeological wonders, and exquisite art.
Set in a beautiful building, the museum is a great activity for all kinds of travelers. Here, you'll find everything from ancient Egyptian artefacts to the best-preserved dinosaur ever found in Britain!
The museum's 19 galleries do an excellent job of exploring the history of our natural world, human culture and creativity, and ancient civilisations. And the best thing is, it's completely free to enter!
#9 – Cabot Tower Bristol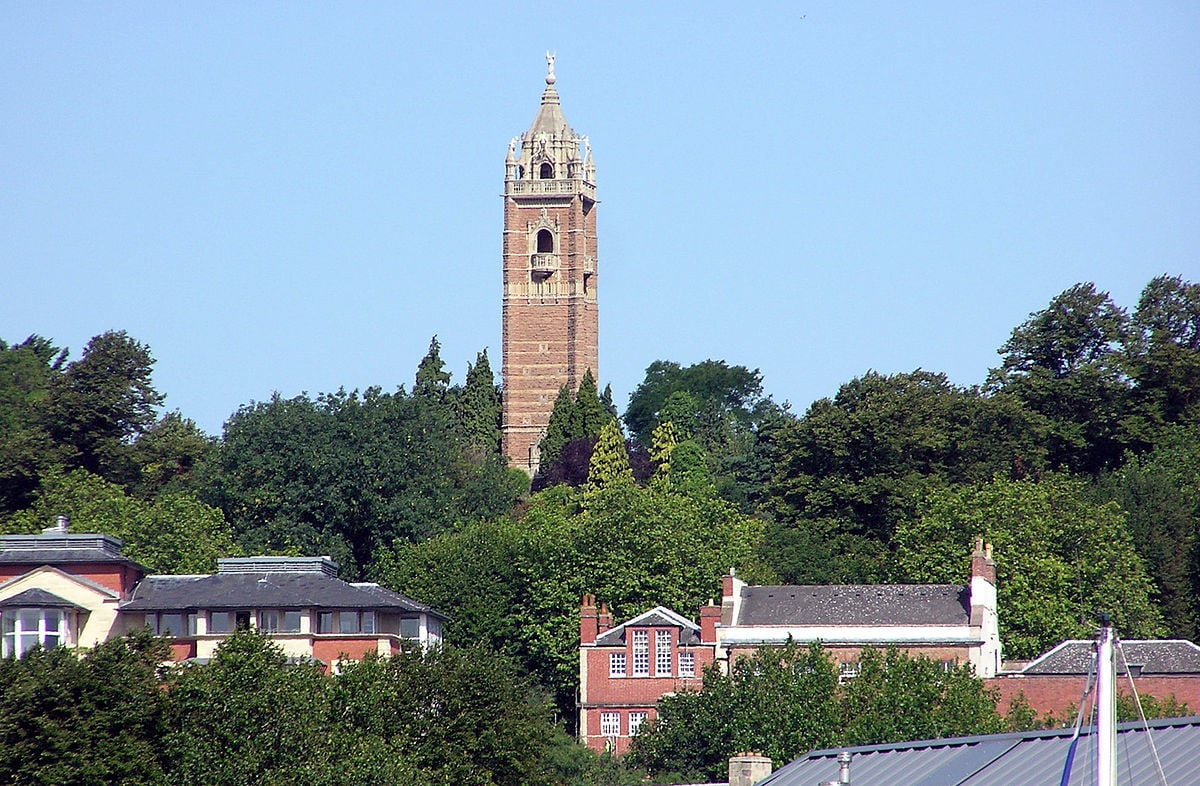 Situated in a public park on Brandon Hill, Cabot Tower is a beautiful historic monument. Standing at 105 feet, this 19th century tower isn't particularly tall, but it's location on Brandon Hill makes it arguably the best view point in the whole of Bristol.
The hike up to the tower is part of the experience, and Brandon Park, the oldest park in the city, acts as a scenic backdrop for the tower. It's free to climb the steep winding steps up to the top of the tower, and the views will make you glad that you did!
#10 – Bristol Aquarium
With a focus on inspiring a deeper inspiration of the natural world, Bristol Aquarium offers an immersive aquatic experience! The aquarium boasts a diverse selection of displays ranging from the Bristol Harbour display to gorgeous underwater gardens of the Mediteranean.
During your visit, you'll spot a range of underwater animals, including seahorses, unicorn fish, tropical sharks, puffer fish, vibrant corals, and oh so much more! Each of the displays are crafted to recreate a series of naturally-themed underwater habitats, from the mangroves of the Amazon to a life size recreation of a sunken ship.
Don't forget to pack a good book!

SEE YOU AT THE TOP: 25th Anniversary Edition: This is our top recommendation for an awesome and inspiring read on this magical city.
We know you may have some questions about spending a weekend in Bristol, so we've put together some answers for those that are asked most often!
And have you thought about getting Travel Insurance for your trip? We've put together a roundup of Travel Insurance for backpackers – check it out here, or if you're low on time, get a quote from World Nomads, our favorite travel insurance provider.

Final Thoughts on a Great Weekend in Bristol
Bristol is an incredible city that offers an awesome range of experiences to those who visit. There is so much to see and do, and a backpacker atmosphere throughout the city which will make you feel right at home.
It's a great city for all kinds of travelers, with an extensive history, a top-notch nightlife, a vibrant music culture, and a culturally diverse atmosphere!
Whether you're looking to spend a whirlwind 24 hours in Bristol or 3 days in Bristol, this weekend guide has plenty of tips and information to keep you busy! We hope that this guide has inspired you and helped you decide what to do in Bristol this weekend.
Have an amazing Bristol weekend getaway!
---
Find out how YOU can support the site.
We work hard to put out the best backpacker resources on the web for free! It's all about helping out our tribe of awesome backpacker readers (that's you!). Please visit the link to find out how you can help keep the site going 🙂
For the sake of transparency, some of the links in our content are affiliate links. This means that if you book your accommodation, buy a piece of gear, or sort your insurance through our link, we earn a small commission at no extra cost to you. We only link to stuff that members of the Broke Backpacker team has actually used and never endorse products or services that are not up to scratch. Thanks for your support!