Which British city has an incredible street art scene and a burgeoning reputation for gastronomy? It might not be where you're thinking. Bristol is also packed with history – from the iconic Clifton suspension bridge to the SS Great Britain. And the docks are great for paddleboarding and kayaking.
Now that you know there's no shortage of things to do in Bristol, it's onto deciding where to stay, and that can be a cheeky choice. Before settling on a hotel or hostel, take a look at vacation rentals in Bristol. There are some really cool alternatives with bags of personality!
With that in mind, we've put together this list of the best Airbnbs in Bristol, based on your travel style and budget. Not only that, but we'll also take a look at five of the best Airbnb Experiences in town. Let's get started!
Quick Answer: These are the Top 5 Airbnbs in Bristol
Overall Best Value Airbnb in Bristol
Overall Best Value Airbnb in Bristol
Large One Bed Apartment
> $$
> 4 Guests
> Awesome location
> Clean and comfortable
Best Budget Airbnb in Bristol
Best Budget Airbnb in Bristol
Cosy Victorian Room
> $
> 2 Guests
> Comfy garden
> Lots of books
Best Airbnb for Couples in Bristol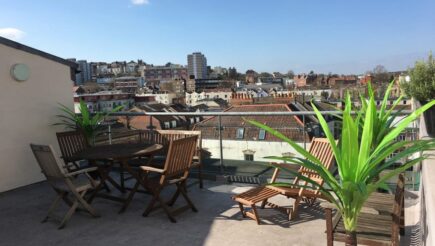 Best Airbnb for Couples in Bristol
Stylish City Centre Penthouse
> $$$
> 2 Guests
> Roof terrace
> Queen bed
Best Airbnb for Families in Bristol
Best Airbnb for Families in Bristol
BnB in Barn with 2 Bedrooms
> $$$$
> 5 Guests
> Foosball table and Ping-pong
> Bunk beds!
Over-the-Top Luxury Airbnb in Bristol
Over-the-Top Luxury Airbnb in Bristol
Large Terraced Apartment in Clifton
> $$$$$$$$$$
> 6 Guests
> Private terrace over Avon Gorge
> Free parking
What to Expect from Airbnbs in Bristol
There is a huge selection of Airbnbs in Bristol, and some of them are pretty damn cool. The city is famed for its Georgian architecture, and staying in a townhouse here is like being welcomed into a part of history. However, there are more modern offerings on offer, too.
At the cheaper end of the scale, you could take a room in a Bristol bed and breakfast or a homestay. Splash out some more and you could get a stylish flat or a tiny house.
Should you be happy heading out of the city centre, you might even find a truly unique accommodation like a barn!
The majority of Airbnb properties will be managed by a private host, but there are some larger ones where you may be dealing with a business. Let's look at three of the types of Airbnb in Bristol.
Entire Flat
Not the most inventive or exciting type of Airbnb… or is it? It's certainly one of the most versatile. An entire flat could be anything from a cute little studio to a huge Victorian flat on the bottom floor of a townhouse. The choice is yours.
Obviously, this is budget dependent. So, at the lower end of the scale, you can expect something like a kitchenette, bed, and maybe a sofa. However, splash out some more and you're likely to get everything you'd usually get in a home and more!
Entire flats can be found all across Bristol, but if you want to find one with parking, you'd be better looking at a suburb than the city centre – try somewhere like Redland, Clifton, or St. Werburgh's.
Bed and Breakfast
Now, here's a great option if you're looking to keep your costs down during your stay. A bed and breakfast is a traditional type of British accommodation that does exactly what it says on the tin. It fits somewhere between a hostel and a budget hotel but offers a quieter and more private stay than a hostel, as well as bags more personality than a hotel.
Bed and breakfasts are rare right in city centres; it's normally easier to look into the suburbs nearby – many are family homes that have been converted into this type of property. Check out Brandon and Redland for some ideas.
Some bed and breakfasts have multiple listings for one building, so it can be important to look through them rather than settling on the first one you see – there may be a more suitable room.
Tiny House
There's been a craze over the last few years of tiny houses. While there's no clear definition of what a tiny house is, most people are in agreement that is a very small house.
Tiny houses use space cleverly, so you can expect everything you'd get from a normal house but squeezed into a much smaller space. That may mean the home is like a studio; sometimes you may even have a mezzanine level.
Bristol is not awash with tiny houses, but it does have a few cool properties you can book.
Why Stay in an Airbnb
Are you convinced that staying in an Airbnb is a good idea yet? If you're not, let us give you five reasons why Airbnb is the right platform to use for planning your next trip.
Local Experience: With a local host, you can leave your guidebook at home. They'll be able to give you recommendations on the best things to see and do in the area.
Unique Properties: This will become a lot clearer once we're into the list, but you can get some seriously cool places to stay on Airbnb that make hotels look dull and drab.
Affordability: Hotels struggle to compete on price, too – put an equally priced Airbnb and hotel next to each other, and there's only one winner.
Safety: Will staying in someone else's house be safe? With Airbnb, yes! It has a vetting system for both host and guest, and you'll be able to get in touch with customer support 24/7.
Airbnb Experiences: It's not just a great place to stay; Airbnb Experiences offer you the chance to interact with local guides. More on that later!
Travel with peace of mind. Travel WITH a security belt.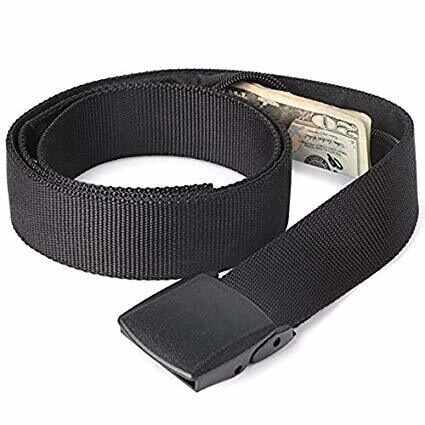 Custom-designed BY the Broke Backpacker FOR broke backpacking, the Active Roots Security Belt will keep your valuables safe no matter where you go.
It looks exactly like a normal belt except for a SECRET interior pocket perfectly designed to hide a wad of cash or a passport copy. Never get caught with your pants down again! (Unless you want to.)
Check on Amazon
The Top 15 Airbnbs in Bristol
By now, you must be convinced that an Airbnb is a good idea. That's great, because now we're going to show you our 15 best Airbnbs in Bristol. Whatever your style and budget, you're about to find somewhere for your trip!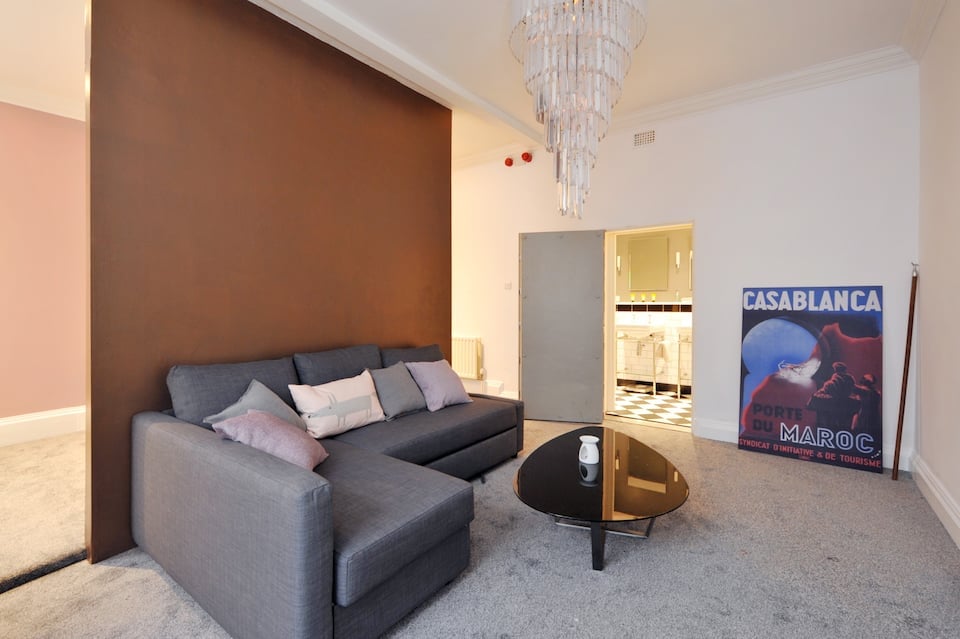 4 guests
Clean and comfortable
Want to stay right in the heart of the action? Then look no further than this large one-bedroom apartment. It's in the centre of the Old City, and attractions such as the Bristol Museum & Art Gallery and Cabot Circus are within a kilometre. Not only that, some of the best bars and restaurants in town are on your doorstep, too. This clean and comfortable apartment has its own kitchen.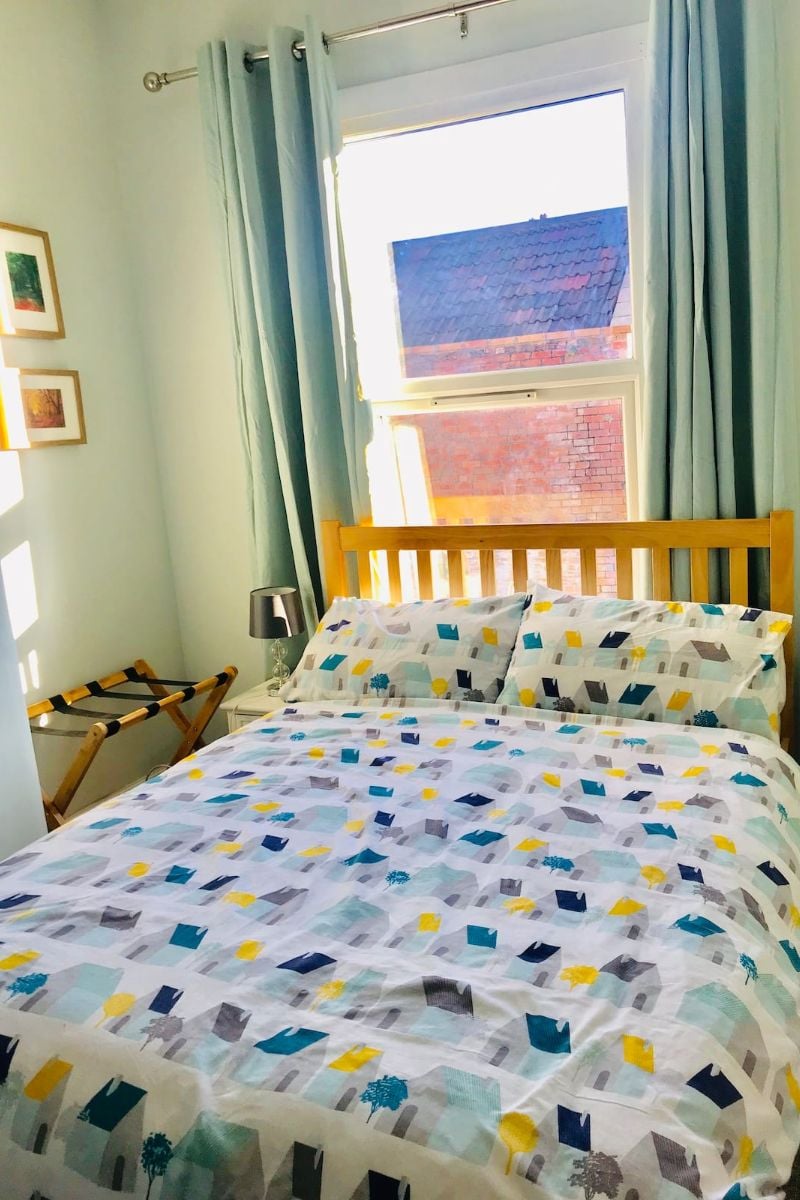 Bristol has a lot of great places to stay, but it can be tricky to find one that's cheap. Tricky, but not impossible. Just ten minutes from the city centre by bus, you'll find this cosy Victorian home. Staying with a local family allows you to get to know the city in a way you wouldn't from one of the many Bristol hostels, and you've got the bonus of a garden to chill out in and lots of books to borrow!
When you're travelling solo, many people will point you in the direction of the nearest hostel and think job done. However, we understand that hostels aren't for everyone. For just a few pounds more, you can get a homestay room in this gorgeous eco-friendly house outside of the city centre. It's the best way to make the most of the metropolis and the rolling green hills. All cleaning materials and cosmetics are vegan, too.
When travelling with your other half, you can't just pick any old place. Luckily, this isn't any old place – it's a very stylish apartment. Not only do you have the benefit of a queen bed, but there's also a private roof terrace – a great place to enjoy breakfast or have a romantic meal which has been prepared in the fully equipped kitchen. Another special touch is the soaking tub in the bathroom; it's positioned below a glass roof so you can gaze at the stars.
Is This the Best Travel Backpack EVER???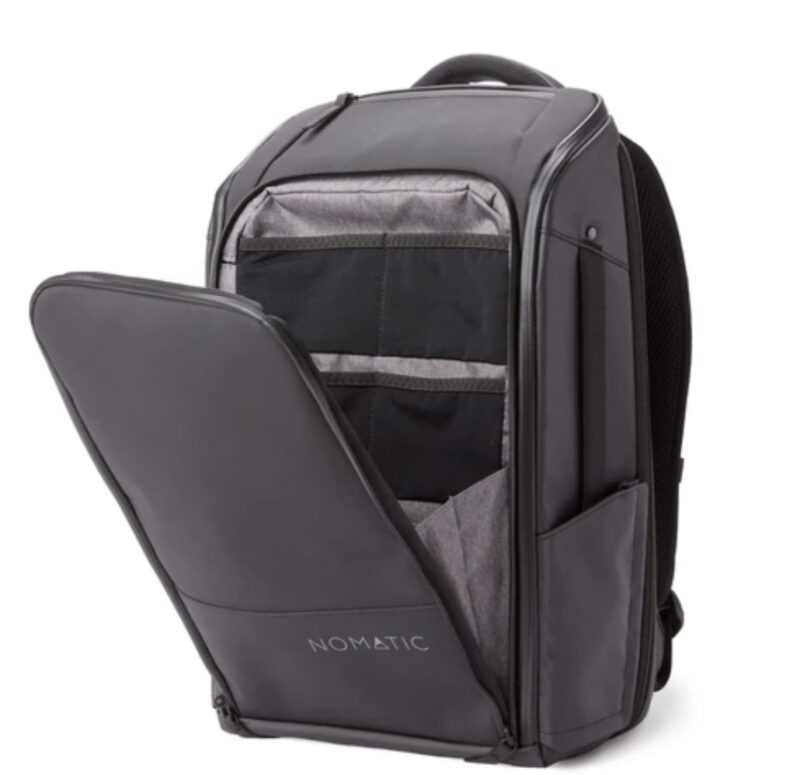 $$$$
Foosball tabel and Ping-pong
No matter what age your family members are, who wouldn't want to stay in a barn! This historic building is just a mile out of the city centre and there are great rail and bus links. So there's not much price to pay in the way of convenience when staying here. Should your kids (or teens) get bored, then there's a foosball table and ping-pong, or you can just watch something on the TV while the wood-burning stove crackles in the background!
$$$$$$$$$
Private terrace over Avon Gorge
Clifton is one of the most upmarket districts in Bristol, so it makes sense that an over the top Airbnb would be situated there. And what a place this is. The showstopper is that terrace overlooking the Avon Gorge. Just imagine sipping on your morning coffee as hot air balloons gently glide above your head. It's just a stone's throw from the shops of Clifton Village, too!
It's a difficult decision to decide the best entire flat in Bristol. However, due to the combination of location, value for money, and how this place looks, you can't pass up this Redland Victorian flat. There's space for two guests, so this is the perfect spot for a couple spending a romantic weekend in Bristol together. And yes, of course, there's a queen bed!
2 guests
Gorgeous Georgian townhouse
Part of a Georgian townhouse, this bed and breakfast is your chance to save money as well as stay in a beautiful property. As well as your own room and en-suite bedroom, you'll be able to use the home's living room, kitchen, and dining area. It would be a good choice for a couple, thanks to the king bed, or a digital nomad/solo traveller looking to spoil themselves for a night or two.
One of the more unique Airbnbs in Bristol, this tiny house is a stylish hideaway for a couple or solo traveller. The tiny house has excellent views of a garden, and it's hidden away among a load of Georgian townhouses. Don't worry if you've forgotten to pack some things; you'll get basic toiletries, coffee, tea, and salt and pepper on the house. A lovely relaxed spot!
$$
Laptop friendly workspace
2 guests
Bars and cafes nearby
Digital nomads need nothing more than a Wi-Fi connection and a laptop-friendly workspace to be able to work away. However, it's always nice to have a little more for your money. Here, you'll have the privacy of self-check-in within a stone's throw of restaurants, bars, and independent shops. So, lots of places to peruse once you close your laptop for the day!
If a property is listed as Airbnb Plus, then you know that it is renowned for its excellent reviews and attention to detail. This apartment in Clifton ticks both of those boxes and more. With a huge super-king bed in the master bedroom, it's fabulous for couples or honeymooners. There's antique furniture throughout the flat, including Persian rugs, chandeliers, and curios from your host's travels.
2 guests
Well equipped kitchen
The Old City Centre is the best place to stay in Bristol if you want all the attractions on your doorstep, as well as bars, restaurants, and nightlife. This studio flat is in the heart of it all, and you've got a well-equipped kitchen, too! Head to nearby St Nick's Market to get some ingredients and cook up something for you and your fellow traveller.
Bristol's gay scene is on Frogmore Street, and this is just about as close as you can get. The one-bedroom apartment is perfect for checking out the area's bars, as well as many of the city's other attractions. If you don't fancy getting out and exploring, take advantage of the huge sofa and catch a movie on the big TV.
It can be tricky to find a place with parking in Bristol – especially one where you don't have to pay. Here, along with shared use of the garden, you do get to use the parking space on the drive. Therefore, you can be safe in the knowledge that your car is secure for the duration of your stay. There's a fully equipped kitchen and an open plan living room and dining room should you fancy a night in.
$$$$
Huge lounge with piano
Our last Airbnb is one that would be suitable for a group of friends. This eco-house has space for five guests in the suburb of Redland, just a mile from Bristol city centre. One of the coolest features is the piano in the living room. However, if you're worried you might break it, just play with the box instead!
Top 4 Airbnb Experiences in Bristol
Now that you've got a better idea of where to stay in Bristol, we'll move onto what you can do when you get there.
Take a look at Airbnb Experiences – these are tours curated by locals that show you a different side of the destination. After spending a few hours with your guide, you'll love Bristol as much as they do!
Airbnb Experiences can be anything from day trips into the countryside to foodie tours through the centre. We've picked four of our favourite Airbnb Experiences in Bristol, so sit back and enjoy them!
£40/person
4 Hours
Up to 10 guests
Glastonbury is arguably the world's most famous annual festival – it's certainly the UK's. However, you don't just have to visit this sleep Somerset town for the music (though that is recommended). Learn about the myths and legends of Glastonbury and find out its links to Jesus Christ and King Arthur. One for the history buffs!
£27/person
2 Hours
Up to 10 guests
A little outside of Bristol, but a must for foodies. You'll explore a young food forest which was planted in 2013, so search through fruit and nut trees, berry bushes, and medicinal plants with your host. There's an observation hive if you'd like to know more about beekeeping, before rounding off the tour with a tea or a coffee.
£25/person
2 Hours
Up to 10 guests
Another one for foodies – take a walk through the heart of Bristol and try a range of Somerset cheeses. You'll go from Clifton Village to the city's wharf, stopping at all the best delis on the way. You won't just try cheese, but also cider and homemade chutneys and pickles. A great day out!
£15/person
2.5 Hours
Up to 10 guests
Want to learn about Bristol's history? Then you've come to the right place. The city has a rich medieval past, and your host will regale you with tales of that, as well as some more recent events. You'll take a stroll through Castle Park, learn about the city's seedy underbelly, and have a drink in Bristol's oldest pub. All guests get to try a popular chocolate from Bristol's past, too!
Final Thoughts on Bristol Airbnbs
Well, that's about everything. You've not only seen the 15 best Airbnbs in Bristol, but also four of the most fun things you can do when you're there. If you're going for a long weekend, all you need to do now is look for some places to eat!
You might have fallen in love with three, four, or even five of the properties on our list. We don't blame you! If that's the case, let us direct you to our overall best value Airbnb in Bristol: large one-bedroom apartment. It's an excellent combination of an awesome location and great value for money!
Now that you've got your trip planned, be sure to take travel insurance out on it. That way, you'll not only have a great time but a safe time, too. Enjoy!
And don't forget to take out Travel Insurance for your trip! I have been using World Nomads for some time now and made a few claims over the years. They're easy to use, professional and relatively affordable. They may also let you buy or extend a policy once you've started your trip and are already abroad which is super handy.
If there's one insurance company I trust, it's World Nomads. To find out why I use World Nomads, check out my World Nomads Insurance review.
Getting an estimate from World Nomads is simple—just click the button or image below, fill out the necessary info, and you're on your way!

---
Find out how YOU can support the site.
We work hard to put out the best backpacker resources on the web for free! It's all about helping out our tribe of awesome backpacker readers (that's you!). Please visit the link to find out how you can help keep the site going 🙂
For the sake of transparency, some of the links in our content are affiliate links. This means that if you book your accommodation, buy a piece of gear, or sort your insurance through our link, we earn a small commission at no extra cost to you. We only link to stuff that members of the Broke Backpacker team has actually used and never endorse products or services that are not up to scratch. Thanks for your support!