Australia's capital city, Canberra, may not attract visitors in the same way that cities like Sydney or Melbourne do. However, there is actually so much going here that a weekend in Canberra is ideal!
This city is loaded with trendy coffee shops, cocktail bars, fantastic museums, art galleries, and exciting restaurants. There has been a huge rise in the hip, young culture in Canberra, making sure that there is always something fun going on!
Despite all the many activities and attractions that Canberra has to offer, the city still remains calm, laid back and peaceful making it the ideal place for a fun and relaxing getaway. As there are plenty of stunning nature reserves and green spaces surrounding the city, Canberra is a welcome reprieve from the hustle and frenzy of the bigger cities!
Wondering what's on in Canberra for a weekend away? Here is our ultimate guide to 2 days in Canberra in order to help you enjoy all that is on offer in this awesome city!

Unlock Our GREATEST Travel Secrets!
Sign up for our newsletter and get the best travel tips delivered right to your inbox.
Insider Tips for an AMAZING Weekend in Canberra
There are is a lot of cool stuff happening in Canberra but it can sometimes be hard to find. That is why we have taken the time to craft this awesome insider Canberra itinerary to help you have the perfect weekend in Canberra.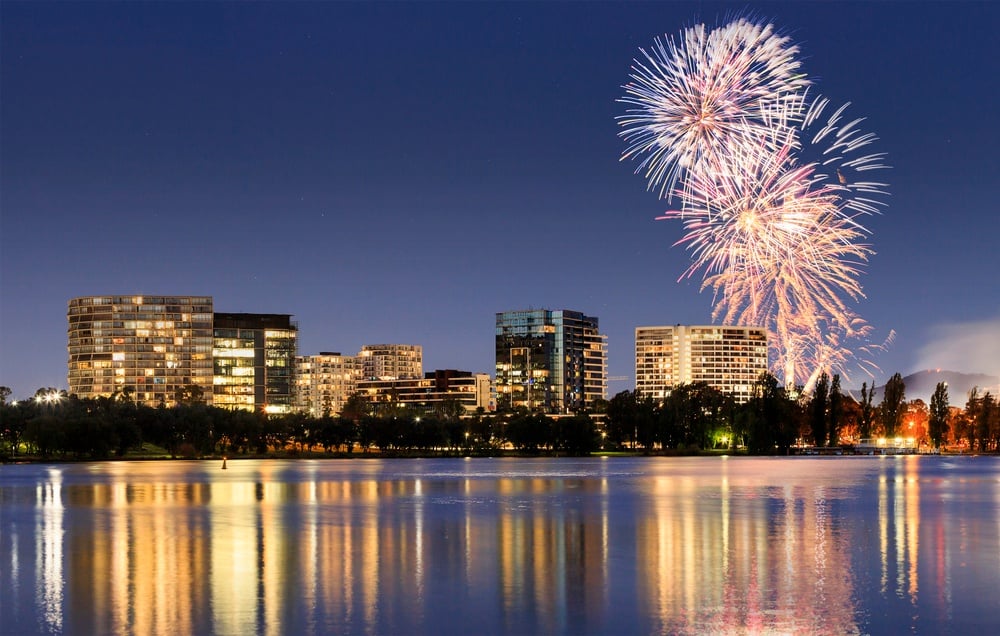 Know Where to Stay in Canberra
If you will only be spending up to 2 or 3 days in Canberra, then you have limited time to experience all that Australia's capital has to offer. Due to this, it is so important to stay somewhere central to save you time on commuting about. This will really help you to make the most out of your weekend.
The city center is the best place to base yourself if you are looking to be in the middle of the action! This area is the oldest and busiest part of the city. You will be close to many top attractions, restaurants, bars, and shops.
New Acton Village is one of the best neighborhoods in Canberra if you want to surround yourself with the trendiest spots in the city. This is the heart of the hip, young culture in Canberra, with the university, plenty of fun coffee shops and the banks of Lake Burley Griffin found here.
Backpacking is entrenches in the Auzzie pscyche and there are some seriously cool hostels in Australia. Here are some of our favorite accommodation options in Canberra:
Stay in the heart of the city among shops and restaurants in this homely loft apartment. The large apartment has plenty of room for all of your belongings, including a large double bed, a well-stocked kitchen and cosy lounge area.
Guests also have access to the on-site gym, a rooftop terrace, and free parking. Around the local area, the streets are busy with restaurants and shops, and you're close to public transport to get around the city easily.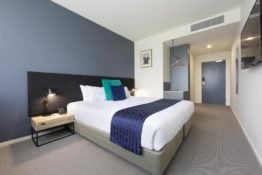 Convenient central location
Clean, comfortable and modern rooms
Features a great restaurant and bar
If you are looking for quality accommodation in Canberra that won't break the bank, then consider the Mantra MacArthur Hotel. This fantastic hotel has everything that you need for the perfect weekend away in a really convenient location.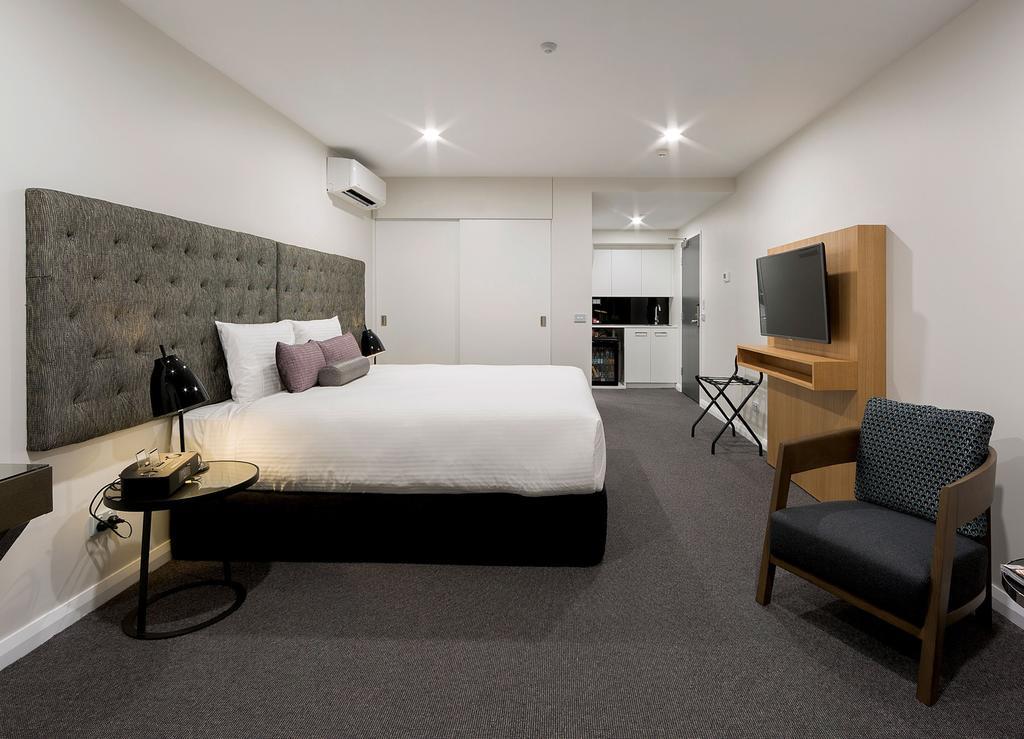 Super stylish and modern hotel
Located in the city center
Full of great amenities and luxuries
For those that want the ultimate base for their weekend in Canberra, the Avenue Hotel has got to be it! This modern and stylish hotel contains all of the comforts and luxuries one could ask for. With really comfortable rooms, a great location, a top-quality restaurant, and a fitness center, one really couldn't ask for more!
Our Favorite Hostel – Canberra City YHA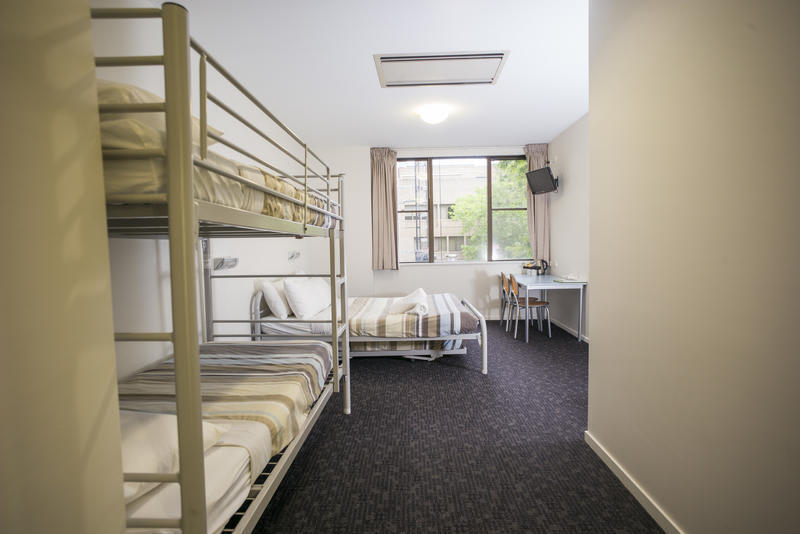 Perfectly located in the city center
Has an awesome underground bar
A fun rooftop area and a pool
Canberra City YHA has got to be the top hostel in this city! With a swimming pool, free Wi-Fi, a cafe, an underground bar, bicycle rental, kitchen, and a fun rooftop area, this hostel is well equipped! With the perfect location and top-quality rooms, you will be sure to have the perfect stay here!
Canberra City YHA is one of our favourites in Canberra but they're not taking guests right now. We're not sure if they're closed for good but we hope they'll come back soon.
Know How to Get Around in Canberra
Getting around Canberra is easy! There are plenty of transport options available to suit everybody.
One of the most popular and easy ways to travel around Canberra is through using the Culture Loop bus. This bus service operates from 9 am to 5 pm daily, and it runs a hop-on-hop-off circuit between the top cultural attractions in the city. The best part of using the Culture Loop bus? It's completely free!
If you prefer two wheels, then consider renting a bicycle! This can be a really fun way of getting around Canberra. The city is actually known as the cycling capital of Australia and there are loads of great cycling paths and tracks available.
There is also an efficient public bus service and light rail network available in the city. Using these can get you just about anywhere, and they are also very affordable.
If you want to be in charge of your own transport, then renting a car and driving around is possible. Driving in Canberra is safe and easy, and renting a car will give you all the freedom to go wherever you please!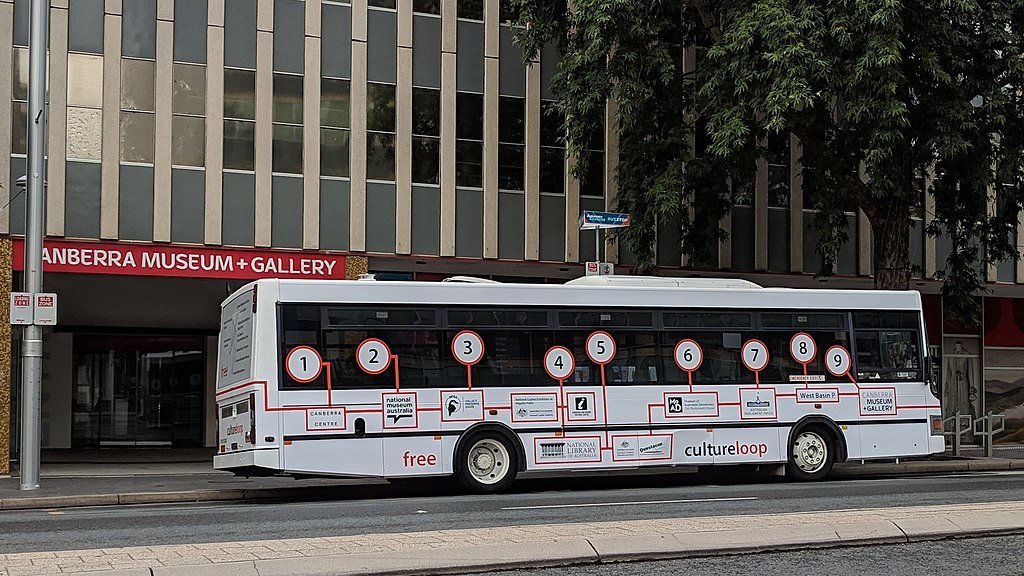 Taxi cabs are also available throughout the city, although these can be a little bit more expensive.
Finally, remember that Canberra is also an awesome city for walking! Between the outdoor trails and inner-city walking tours, using your two feet is one of the greenest, cleanest and healthiest ways to get around here.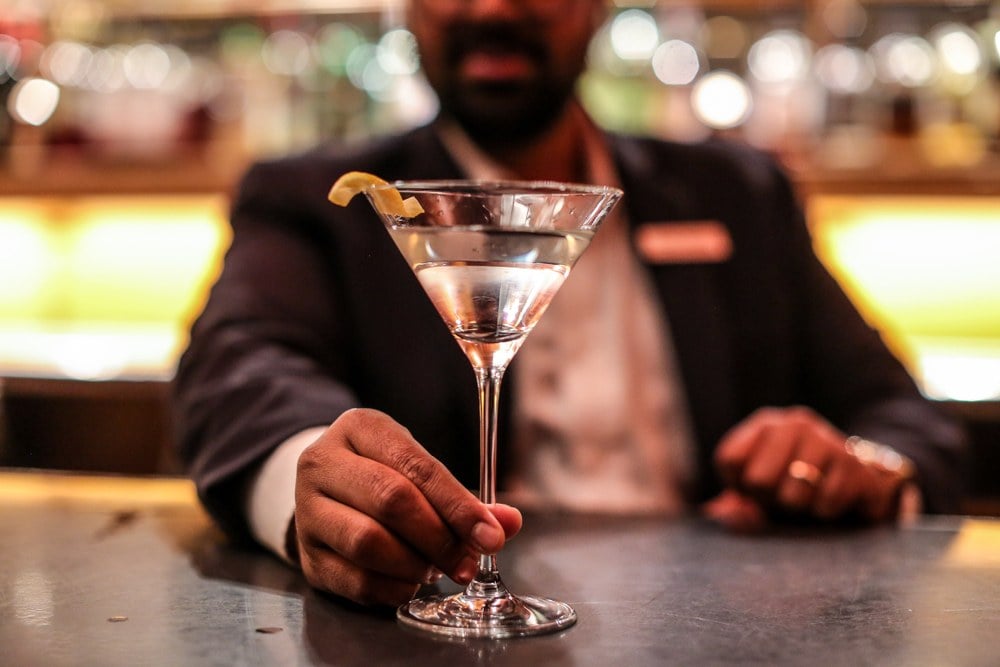 While there are plenty of things to do in Canberra, the city is not exactly renowned for its nightlife. However, this doesn't mean that there is a lack of fun after-dark hangouts in this city! Want to know what's on in Canberra at night? Here are some of the best options.
Canberra City Center
The main hub of nightlife activity in the city
Plenty of cool bars and local favorites
Lots of quality restaurants
Canberra city center is one of the most popular and busy parts of the city for a great night out! There are plenty of really fun bars and restaurants around here. For a totally unique experience, try to find Molly – a hidden-away speakeasy, and one of the coolest bars in the city! Playground is another really fun spot for cocktails, great food, and a trendy setting.
New Acton
A really trendy area of Canberra
Loads of young people around here
Quirky bars and fun hangouts
New Acton is the place to go if you want to experience the hip young culture in Canberra! Pay a visit to Monster if you are looking for a really fun cocktail bar experience (you can even have breakfast there the next morning too!). For something a little bit more sophisticated, visit Parlour Wine Room for a modern wine and cocktail bar with amazing food and views!
Braddon
Home to some top bars and pubs
Great for a social night out
Plenty of good food options around here
Braddon is a fun area for a chilled night out in Canberra. If you are looking for a laid back bar and eatery to hang out for the night, then Hopscotch is the place to go! This large beer garden is open till late and promises a great time!
Canberra is a dream destination for foodies! This exciting city is the home of many amazing restaurants, featuring some really exciting, world-class cuisine. Here are some of the best food options to add to your Canberra itinerary.
The Capital Region Farmers Market
The city's largest and most popular farmers market
Held every Saturday morning
Over 100 stalls
Farmers markets are huge in Australia, and they are often the best place to go for quality fresh produce and delicious treats! The Capital Region Farmers Market is a heaven for those that love food! Here you will be able to try all kinds of delicious dishes, fresh foods, and tasty treats. This market can get really busy. There is always a wide range of foods on offer.
The Tipsy Bull
Super fun and trendy restaurant in Canberra
Amazing cocktails and drinks
A really fun atmosphere
There are so many cool and quirky restaurants to choose from in Canberra, but the Tipsy Bull has got to be one of the best! This cool spot offers a really fun dining experience. From their fresh and delicious menu to their innovative cocktail bar, you will be sure to have an unforgettable experience here.
Explore the New Acton Coffee Shops
A cultural hub full of amazing coffee shops
Lots of trendy spots here
Some of the best coffee shops in the city
Australia's capital may be known for its amazing wineries, bars, and hip restaurants, but there are also plenty of top-notch coffee shops here! Take a walk around New Acton to experience some of the best, trendy places for a latte. Some top choices would be A Baker, The Gods Cafe, Purple Pickle, and Coffeelab.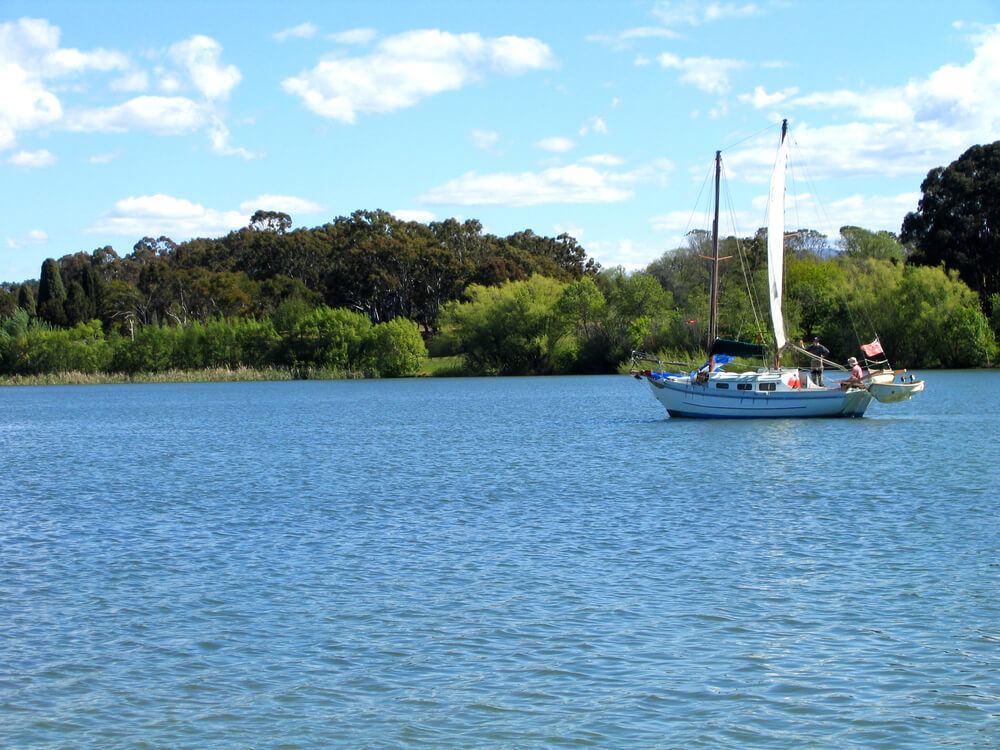 Australians love their sports, and Canberra is one of the best cities for sporty activities! Being surrounded by nature and parks, Canberra is a great place to get outside and active! Whether you want to watch some exciting local sports or take in some nature and fresh air via an outdoors activity, Canberra is as good a place as any to do it!
Catch a Match at the GIO Stadium
Watch Aussie Rules Football, a fun, brutal and exciting Australian sport
The largest sports venue in Canberra
Always exciting on a matchday
If you want to experience the fun and excitement of Australian sport, then watching a game at the GIO Stadium is one of the best options out here! This big stadium in Canberra hosts many rugby union and league matches. You can experience a game of Aussie rules Football here – a delight, unique sport to the country.
Go Mountain Biking
Cycling is a major sport here
The city is surrounded by lots of outdoor trails
A really fun way to explore more of Canberra
If you are looking for some excitement, then consider a mountain biking ride around Canberra. This city is famous for its avid cyclists, and is one of the best places to do some outdoor mountain biking! There are plenty of tour operators and rental shops around the city, with trails to suit all levels of skill and experience.
Try Sailing/Yachting
A major activity for tourists and locals
Sail around the large Lake Burley Griffin
Hire a boat or learn to sail
Canberra has many natural spaces surrounding it, one of the main ones being Lake Burley Griffin. A favorite pastime in the city is sailing around the waters here. You could learn how to sail from the local yacht club, or rent a boat if you want to cruise around yourself. Kayaks and canoes are also on offer here.
Small Pack Problems? 😉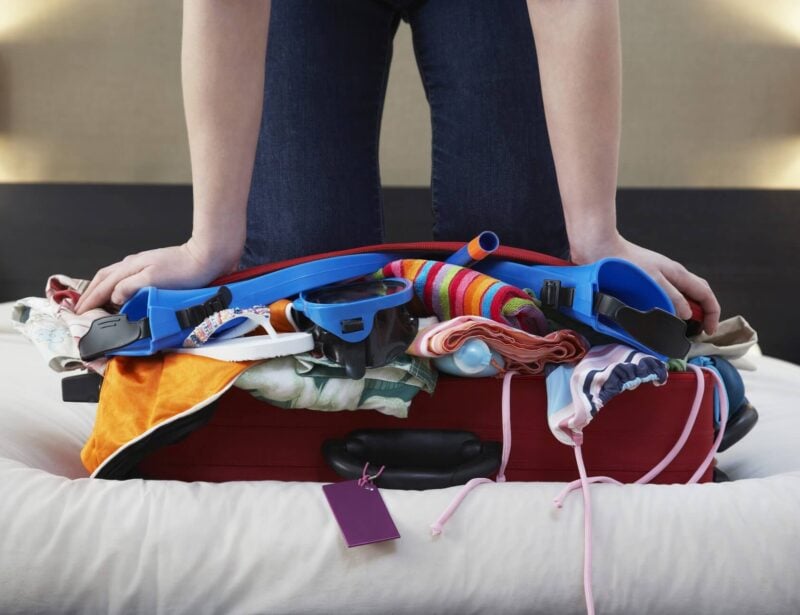 Wanna know how to pack like a pro? Well for a start you need the right gear….
These are packing cubes for the globetrotters and compression sacks for the real adventurers – these babies are a traveller's best kept secret. They organise yo' packing and minimise volume too so you can pack MORE.
Or, y'know… you can stick to just chucking it all in your backpack…
Get Yours Here
Read Our Review
Canberra is a city loaded with arts and culture! Whether you are looking for some fun live music or thought-provoking theatre productions, then this city will be sure to have it going on! Here are some of the top entertainment options in Canberra.
The Basement
One of the city's best live music venues
Operating since 1985
Hosts over 50 local and international acts each month
If you are after some of the best live music in the city, then the Basement is the place to go! This awesome music venue has two stages, and there is always something going on here. There is always a wide range of music on offer at the Basement, as well as a fun bar to hang out in.
Canberra Theatre Centre
The city's premier performing arts venue
A wide range of performances on offer
Always has something happening
For any theatre fans visiting Australia's capital city, The Canberra Theatre Centre is undoubtedly the place to go! This big theatre hosts all kinds of performances, from ballet to musicals, comedy, and plenty more! Check out what's on here during your stay, as it is always worth a visit!
Hippo Co
An awesome live jazz bar
A lodge-style bar
This is a really fun place to hangout
Hippo Co in the city is one of the best places to watch some live jazz in a fun setting. This cool lodge-style bar is open till late, with a great selection of live music on at night. If you are looking for a fun place to hang out and soak up some tunes, then Hippo Co is a great option.
Travel with peace of mind. Travel WITH a security belt.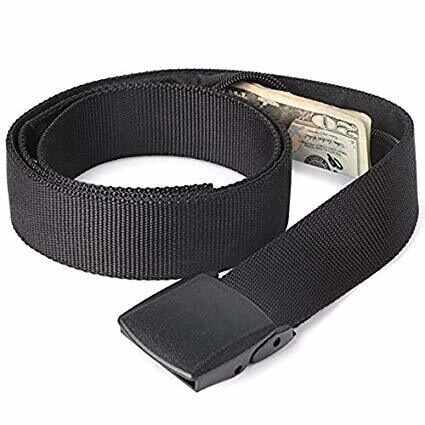 Stash your cash safely with this money belt. It will keep your valuables safely concealed, no matter where you go.
It looks exactly like a normal belt except for a SECRET interior pocket perfectly designed to hide a wad of cash, a passport photocopy or anything else you may wish to hide. Never get caught with your pants down again! (Unless you want to…)
Hide Yo' Money!
10 Other Awesome Things to do in Canberra This Weekend
Looking for more things to do in Canberra this weekend? Here are some of the absolute best attractions, landmarks, and activities to add to your 2 days in Canberra!
#1 – Parliament House
As this is the capital city of Australia, one of the first things that one thinks of in Canberra is the Parliament House. You can add an interesting tour of the Australian Parliament House to your Canberra itinerary – a must-do in this city!
A tour of this amazing building will take you into the world of Australia's political history. You will get to learn all about the country's unique political system, as well as admire all of the fantastic art on show and detail in the impressive building.
This is an important piece of Canberra, and it is a really interesting and unique stop when in the city.
#2 – Wine Tasting
While there is a great deal of art and culture to be enjoyed in Canberra, there is also plenty of wine to be drunk! Some of Australia's top wine vineyards surround the city, making wine tasting an awesome activity while visiting Canberra!
Amazing vine yards such as Helm Wines, Brindabella Hills Winery, Pialligo Estate, and Shaw Wines are located within an easy distance of the city! Take an organized wine tour or be your own guide when exploring this region. Note that drink driving laws are strictly enforced and penalties for violation are harsh.
#3 – The National Museum of Australia
Australia has a very interesting history. If you want to explore this deeper, then a visit to the National Museum of Australia is a must! Canberra is well known for its fantastic museums, and this has got to be one of the best.
This museum has highly interesting displays on the history, geography, and culture of Australia. You will get to learn all about this country's past, from pre-Colonial times, all the way into the present. If you are into history, or just want to discover more about Australia, then this is an important stop.
#4 – The National Botanic Gardens
Canberra has many stunning green spaces and national parks, including the impressive National Botanic Gardens. Whether you are looking to find some peace, quiet and fresh air within the city, or are looking to learn more about Australia's fascinating plantlife, then this is the place to go!
The gardens are well looked after, and they offer visitors a brilliant look into the versatile & unique flora of the country. The gardens are great for a picnic, or just a peaceful walk amongst the many trees, wildflowers, and greenery. Bus tours are available in the garden as well.
FIRST TIME IN CANBERRA
City Centre
Canberra City Centre – aka Civic, Civic Centre, CBD, or simply 'City' – is the heart of the Australian Capital. Properly established in 1927, the centre of town is a series of geometric road shapes lined by grand, early 20th-century edifices and plumes of green trees.
Places to visit:
Head to City Walk for a spot of retail therapy and some lunch al fresco
And for even more shopping, head to the shopping haven of Canberra Centre
Take yourself to Commonwealth Park for a lovely waterside walk
#5 – Namadgi National Park
For those looking for a true piece of rugged Australian nature, consider visiting the Namadgi National Park. This beautiful park is only 40km outside of Canberra – offering the ideal day trip for nature lovers.
Any visit here will involve an unforgettable look into the areas birdlife, granite mountains, local creatures, and stunning natural landscape. This park sits on the Australian National Heritage List, and it is a real treasure of the Canberra region.
If you love nature and would like to see what the unspoiled Australian landscapes look like, then adding a trip to Namadgi National Park during your weekend in Canberra is a great idea!
#6 – Admire Lake Burley Griffin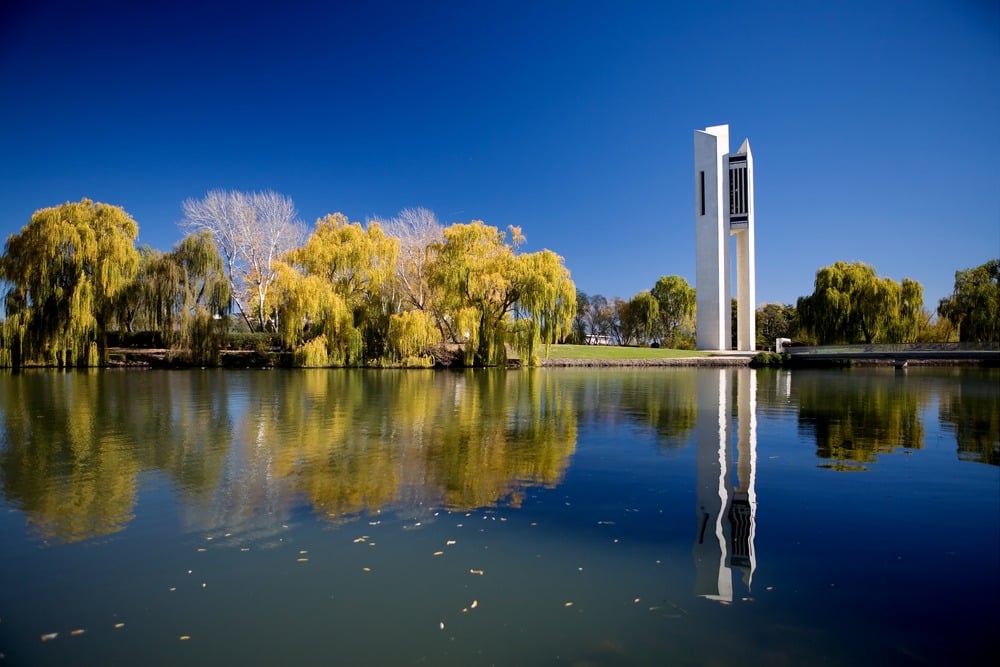 Canberra is very proud of its stunning lake. Take a visit to it and you will soon see just why! Lake Burley Griffin is an artificial lake, created in the 1960s, that lies right in the middle of the city. You can visit the lake to take in some fresh air and enjoy magnificent views.
Cycling around the lake is a lot of fun and there are some great cycle paths for doing just this. You could also sail around the lake, or paddle around it in a kayak. If you are not feeling active, simply lounging along the shores. Snapping a picture of the resident swans is a great activity in Canberra!
#7 – The National Gallery of Australia
While there are plenty of interesting historical museums in Canberra, there is also some world-class art here too. The National Gallery of Australia is an art lovers paradise and is a great place to visit in Canberra this weekend.
This gallery has a brilliant collection of Aboriginal art – something that is very unique to this area. There is also plenty of modern art, as well as paintings from different areas of time. If you want to discover some of the best art in Australia and learn about art history, then this is the place to go!
#8 – National Zoo & Aquarium
Canberra is the only city in Australia that houses a combined zoo and aquarium in one. This amazing facility has all kinds of animals – from local wildlife to creatures found right across the globe.
You can even stay in a luxury safari lodge here, where you will be able to take special safari itineraries around the place. This attraction is really worthwhile for any fan of the natural world, and it is fun for the whole family! With an extensive national zoo and aquarium all in one place, you could spend ages exploring this attraction.
#9 – Australian War Memorial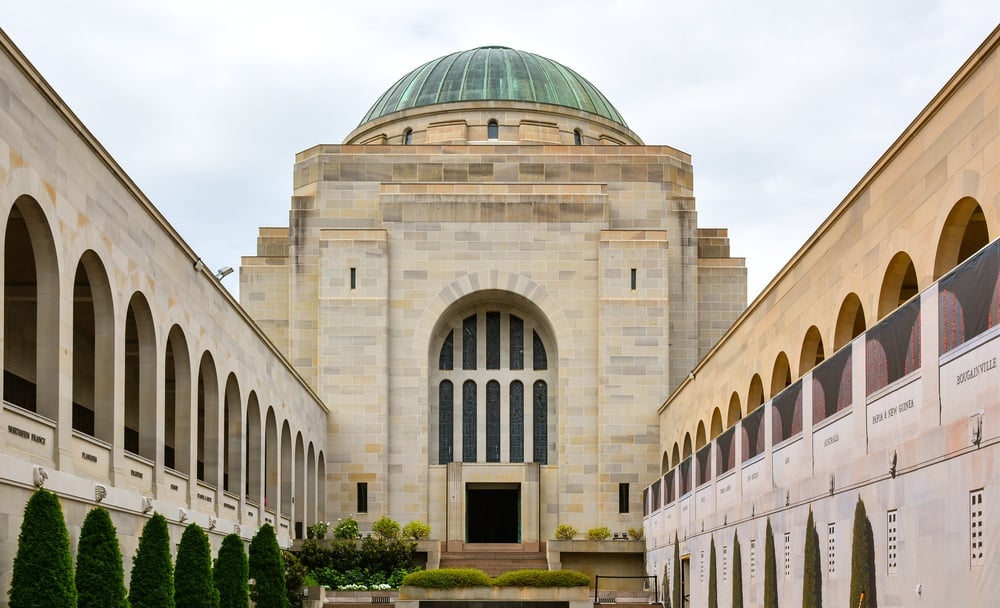 The Australian War Memorial is a special national memorial built to honor the members of Australia's armed forces who have fought in wars involving the Commonwealth and Australia. This memorial is a symbol of national pride and is an important piece of Australian history and heritage.
The memorial itself is an impressive building, housing a variety of interesting galleries and displays. If you are interested in war history or want to learn more about Australia's involvement in wars, then this monument is an important place to visit.
#10 – Mount Ainslie
Mount Ainslie is a peak that hovers above the city. From here you will be able to absorb some of the most magnificent panoramic views out across Canberra! Walking up here is not too difficult, and the rewards when you are at the summit are definitely worth the trip!
You can follow the well-marked path from the War Memorial all the way up to the top. This trail is called the Mount Ainslie Kokoda Summit Trail, and it has many informative signs along the way. Walking up here is interesting and beautiful, and the top certainly gives you one of the best perspectives of this stunning city!
Is This the Best Daypack EVER???
Now that you know about all of the attractions and events Canberra has to offer, it's nearly time to head off! Here are some commonly asked questions to note before you embark on your weekend in Canberra.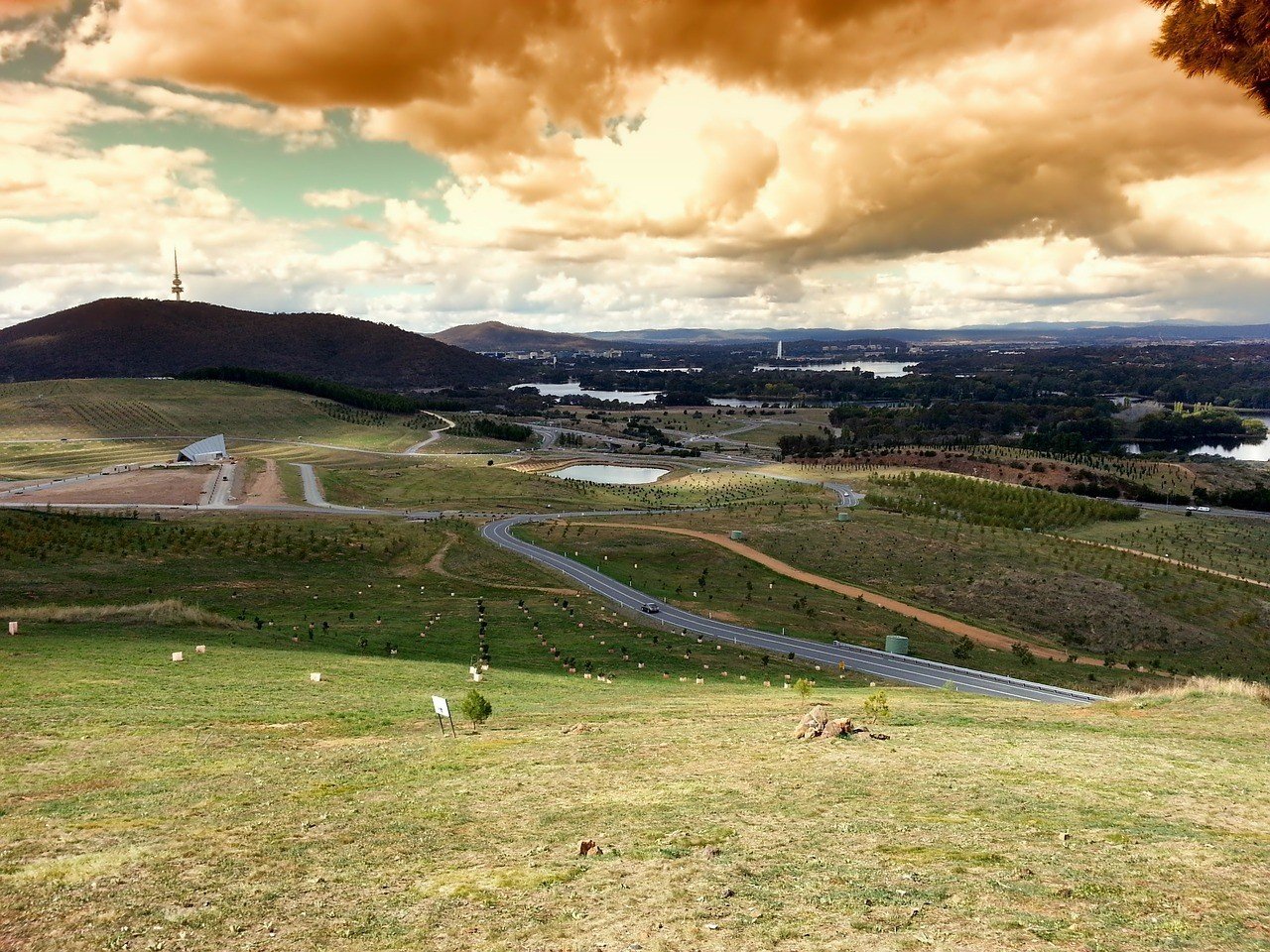 Don't Forget Your Canberra Travel Insurance
ALWAYS sort out your backpacker insurance before your trip. There's plenty to choose from in that department, but a good place to start is Safety Wing.
They offer month-to-month payments, no lock-in contracts, and require absolutely no itineraries: that's the exact kind of insurance long-term travellers and digital nomads need.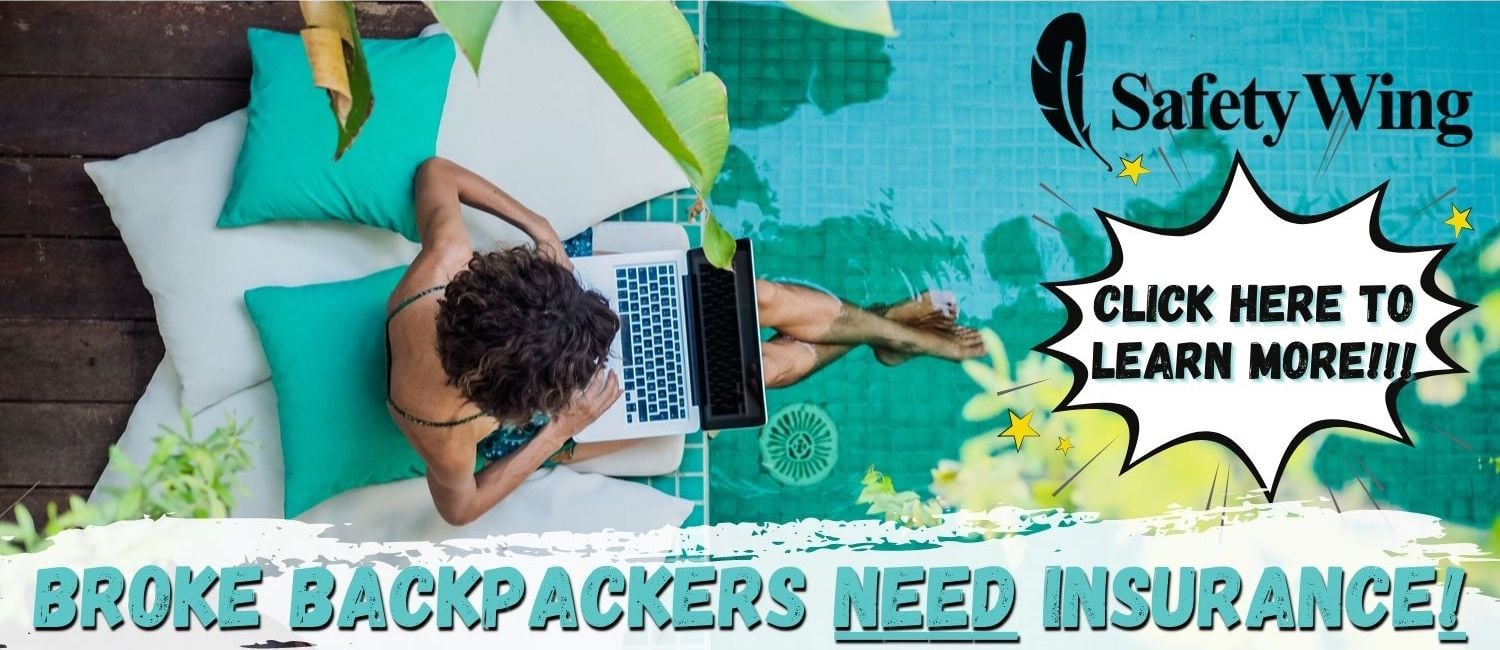 SafetyWing is cheap, easy, and admin-free: just sign up lickety-split so you can get back to it!
Click the button below to learn more about SafetyWing's setup or read our insider review for the full tasty scoop.
Final Thoughts on a Great Weekend in Canberra
Canberra may not be as well known as other Australian cities, but it is certainly an amazing place for a getaway! This awesome Australian destination perfectly blends nature, peace, and quiet, with a trendy and vibrant city center.
There is plenty of culture and leisure to be enjoyed here. From the trendy bars and restaurants to the fun nights out, live music, and hip places to go. If you like adventure, then the wide range of outdoor activities and proximity to unspoiled nature also makes Canberra a dream destination!
We love traveling to Australia's capital city, and think it deserves recognition as one of the top destinations in the country! We hope that this guide helps you to enjoy an unforgettable weekend in Canberra!
---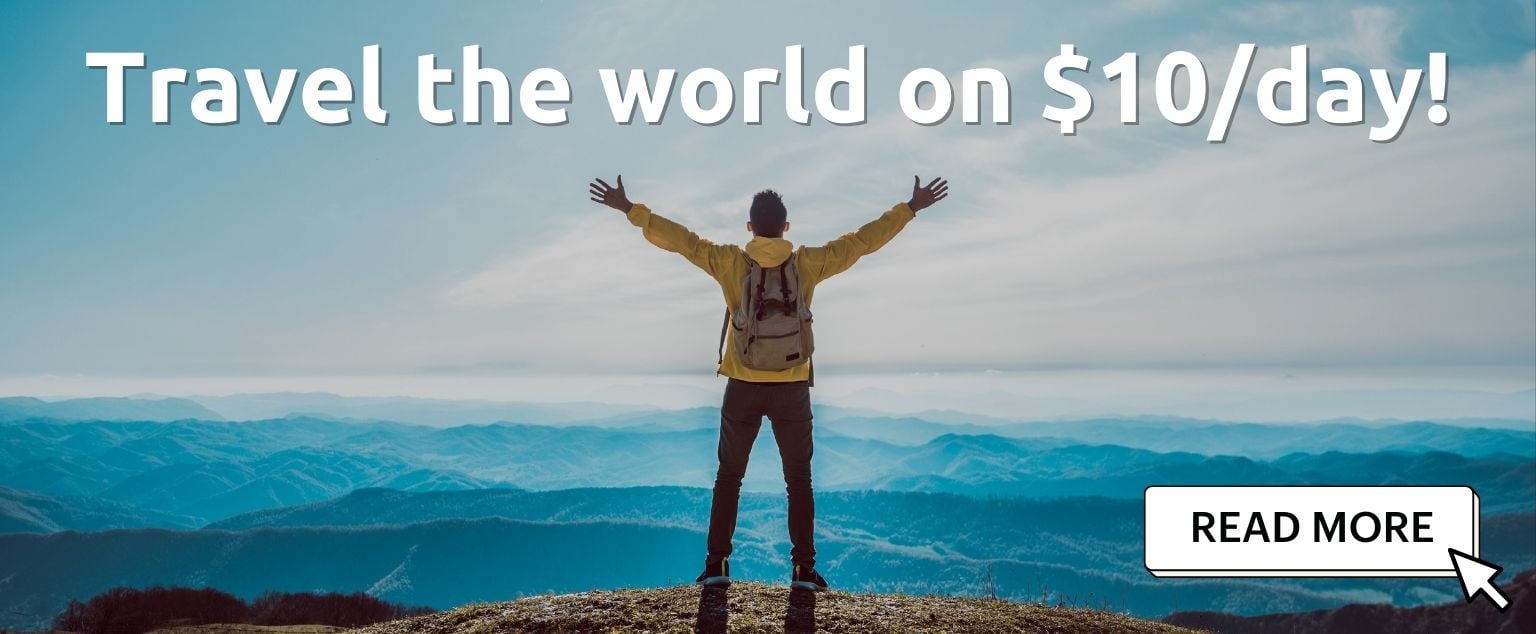 And for transparency's sake, please know that some of the links in our content are affiliate links. That means that if you book your accommodation, buy your gear, or sort your insurance through our link, we earn a small commission (at no extra cost to you). That said, we only link to the gear we trust and never recommend services we don't believe are up to scratch. Again, thank you!