Spectacular views, world-class vineyards, bustling markets, and exuberant nightlife, all these things are waiting for travelers wanting to spend their vacation in Lanzarote.
The fourth-largest of the Canary Islands, Lanzarote also has plenty to offer for people who love water sports and the beach. Finding a place to stay in Lanzarote has never been as easy as it is today with the help of Airbnb.
Staying in an Airbnb in Lanzarote not only gives travelers the chance to immerse themselves in the local culture but also the chance to experience the place on a deeper and more personal level. With a large variety of accommodation to choose from, there is always something for every type of traveler.
Whether you have a huge budget for your Lanzarote vacation or you're working with a limited amount of money, Lanzarote vacation rentals come in a variety of price points and amenities that can tick all the boxes of accommodations must-haves.
Sit tight as I share with you our favorite 15 Airbnbs in Lanzarote.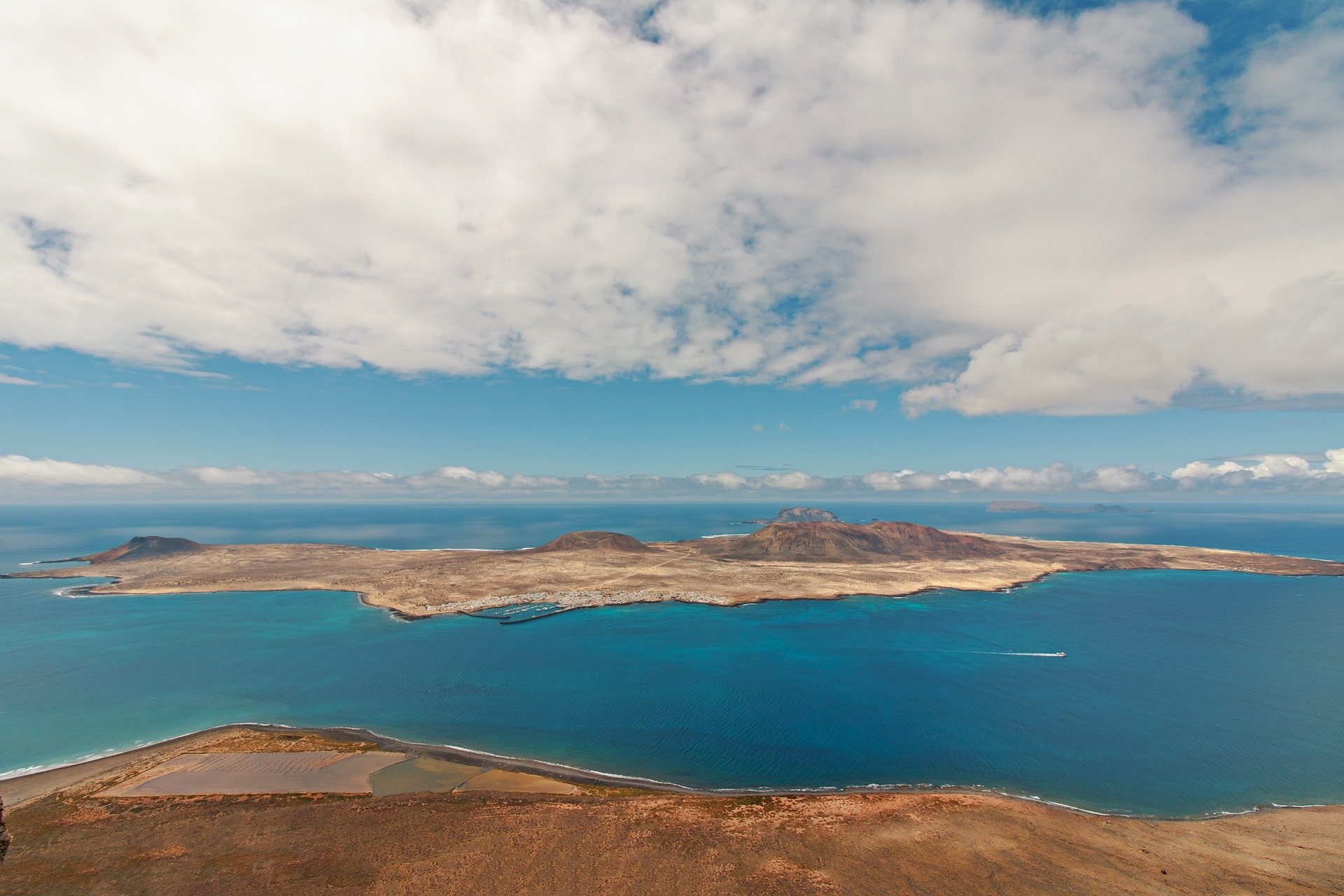 Quick Answer: These are the Top 5 Airbnbs in Lanzarote
Overall Best Value Airbnb in Lanzarote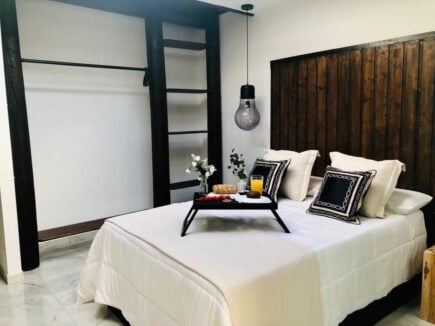 Overall Best Value Airbnb in Lanzarote
Designer Apartment with Heated Pool
> $
> 2 Guests
> Heated private pool
> Chic, modern style
Best Budget Airbnb in Lanzarote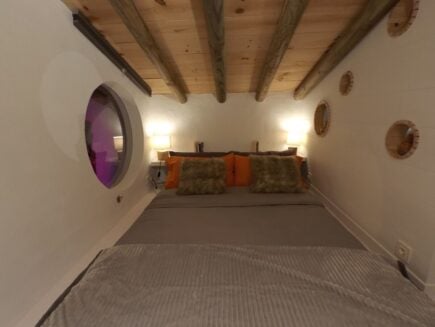 Best Budget Airbnb in Lanzarote
Studio in Quiet Neighborhood
> $
> 2 Guests
> Terrace and garden
> Quirky modern style
Best Airbnb for Couples in Lazarote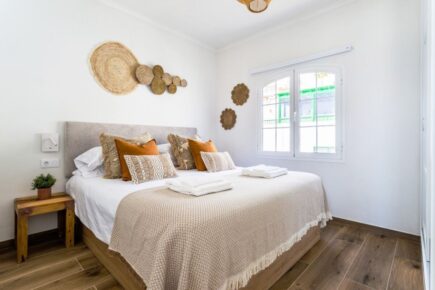 Best Airbnb for Couples in Lazarote
Designer Apartment Overlooking the Sea
> $$
> 2 Guests
> Panoramic sea views
> Large bedroom with king-size bed
Best Airbnb for Families in Lanzarote
Best Airbnb for Families in Lanzarote
Villa with Pool and Terrace
> $$
> 6 Guests
> Near places of interest
> Panoramic views
Over-the-Top Luxury Airbnb in Lanzarote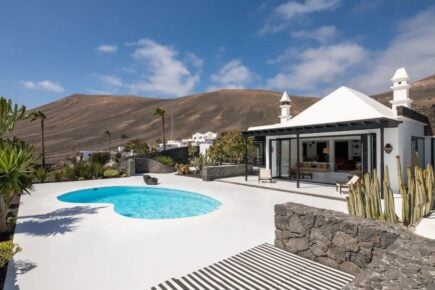 Over-the-Top Luxury Airbnb in Lanzarote
Spectacular Villa Overlooking Puerto Calero
> $$$$
> 6 Guests
> Panoramic views
> Epic private gym

Unlock Our GREATEST Travel Secrets!
Sign up for our newsletter and get the best travel tips delivered right to your inbox.
What to Expect from Airbnbs in Lanzarote
One of Spain's most beautiful and tranquil destinations, Lanzarote is a far cry from the bustling city of Madrid and cosmopolitan Barcelona. As one of the 13 Canary Islands, Lanzarote is located in the Atlantic Ocean. It boasts subtropical temperatures and spectacular beaches that makes it one of the most desired destinations in Europe for tourism.
Finding the best Airbnb in Lanzarote can be a bit of a challenge, and to ensure that you save time and your hard-earned money, I have come up with a list of the wide array of vacation rental types you can find on the island.
There are a lot of different types of Airbnbs in Lanzarote, and if you're on a budget, it's a good thing to choose the cheaper parts of Lanzarote where there is a variety of more affordable accommodations. One thing I noticed is that there aren't many homestays in Lanzarote, but that doesn't mean that you can't mingle and get to know locals during your Lanzarote vacation.
Entire Apartments
If you want privacy or don't want to share common spaces with other travelers, apartments are one of the best options as they come as an entire rental unit.
Apartments in Lanzarote are reasonably priced and tastefully decorated. If you have a bigger budget to spend, there are options that come with private pools and fully-equipped kitchens which will allow you to save money on meals, if you have the energy to prepare them yourself.
If you choose to prepare your meals, make sure that you book the best Airbnb in Lanzarote close by to local markets and groceries so you can get fresh produce every day. Do keep in mind that some apartments have shared spaces such as pools and other exterior areas, so make sure to check this out before booking.
Luxurious Villas
If money is not an issue for you, there are plenty of beachfront villas with large private pools, Jacuzzis, gyms, and more! You can get to enjoy opulent interiors, top-notch entertainment systems, and huge terraces where you can watch the stunning sunsets. Ideal for large families and groups of friends, space is never going to be an issue in a villa.
Because most villas are located in exclusive communities away from the local markets, the airport, and other places of interest, it would make sense to check with your host if they can arrange a car service for you to make your stay as comfortable as possible. Luckily, most villas come with free parking.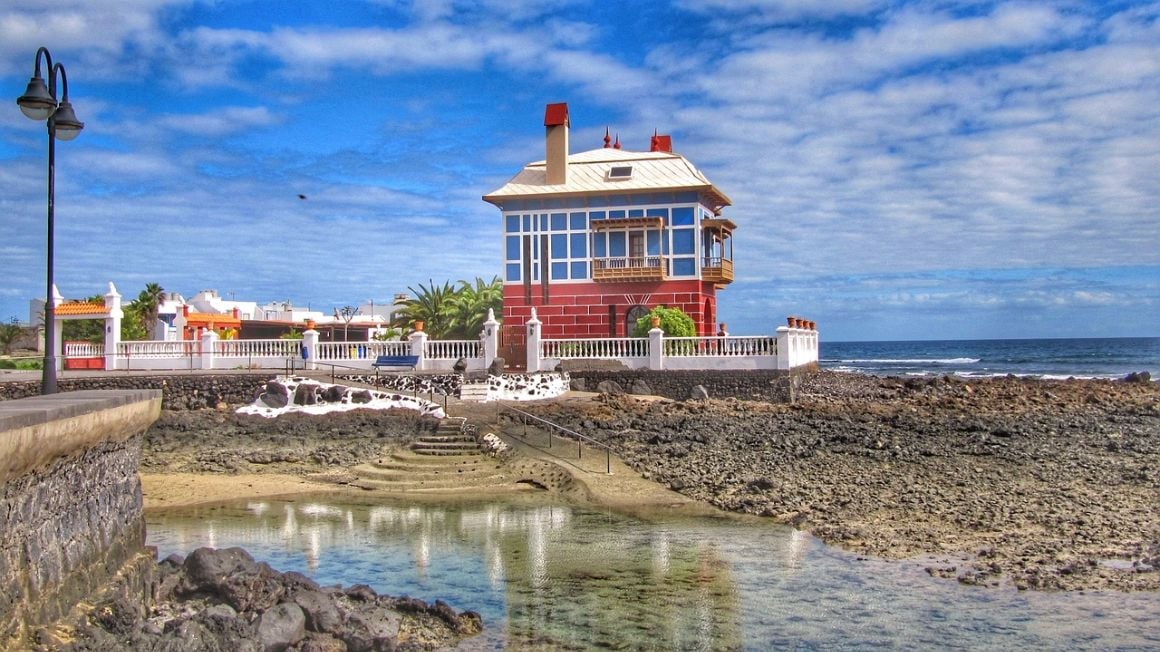 Entire Homes
Lanzarote has plenty of wonderful and spacious homes for travelers in a group. Some that are more expensive, come with luxurious extras such as private pools.
Homes make good sense for those who want to save money on meals by preparing their own food. Mostly fitted with fully-equipped kitchen and the latest appliances, you can easily and quickly prepare a variety of dishes. Homes are clean and are in very good condition, some come with free parking.
Remember to always check on the details to make sure that you are getting exactly what you need.
Why Stay in an Airbnb
If you have never stayed in a vacation rental before, here are a reasons why you should try it out!
Affordability: If you want to get the best bang for your buck, Airbnbs offer you just as much, and oftentimes more, than hotels for the very same price.
Local Experience: There are only a few Lanzarote Airbnbs that are managed by companies, most are owned and operated by locals who are more than happy to share insider tips to travelers who want a unique experience.
Unique properties: Who wants to spend an entire vacation living in a nondescript private room with no personality? Why not stay in a quirky, unique, and unusual room! Airbnb has plenty of those to offer.
Privacy: It's always a good thing to meet other like-minded people when on vacation, but sometimes, you just want to have privacy, whether you are traveling by yourself or with other people. An Airbnb in Lanzarote will give you the privacy you need.
Staying long-term: If you enjoy your destination so much and decide to stay a bit longer, Airbnb hosts can always set up discounts for longer stays and that's surely going to make your wallets smile.
The Top Airbnbs in Lanzarote
Let's not waste any more time, here are my favorite Airbnbs in Lanzarote for every type of traveler!
2 Guests
Chic, modern style
Located in the center of the island, this designer apartment will give you the most bang for your buck! Close to the main beaches of Lanzarote, it is the perfect home base for visiting the hotspots of the area.
The home features a heated pool where you can rest and relax after a full day of excursions. There's a supermarket just around the corner where you can purchase fresh produce that you can use to prepare meals in the fully-equipped kitchen.
Some popular attractions nearby are the beautiful snorkeling sites, canyoning adventures, exploring the wineries and hiking the volcano.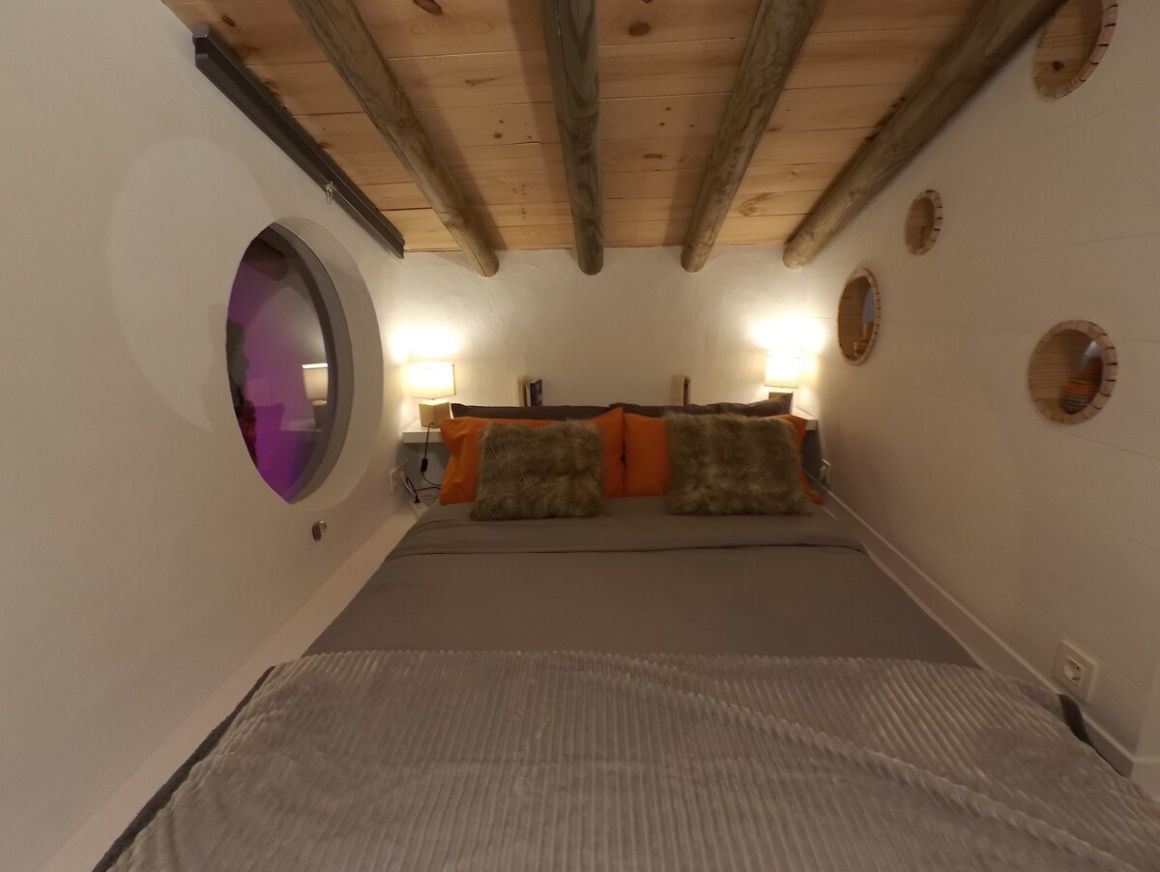 2 Guests
Quirky modern style
This cozy studio is located in one of the quietest neighborhoods of Lanzarote. Rural but idyllic, the home is close to some of the island's most significant tourist spots such as Timanfaya National Park so it is a perfect spot for those who would like to explore nature.
The studio has a wooden terrace complete with a small garden and hammock where you can unwind after a day of exploring the area's natural wonders.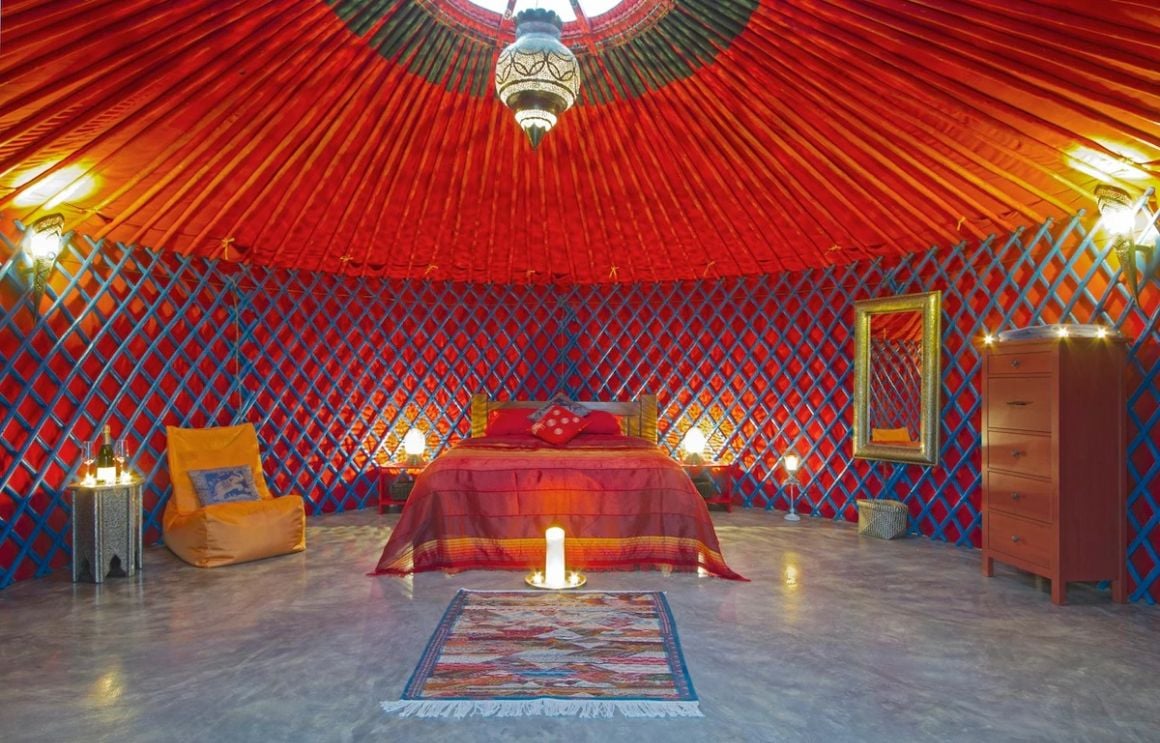 2 Guests
Fabulous sea views
This stunning Mongolian yurt in a private location is perfect for a once-in-a-lifetime honeymoon which you will look back on with fond memories.
Set in the natural beauty of Lanzarote, it comes with a few perks such as a relaxing Jacuzzi and a private decked garden with stunning sea views. It's quiet and peaceful so you and your significant other can relax and just take in the beautiful natural surrounding's. Private yoga classes and massages can be arranged with the host.
Some of the island's very best restaurants and are just a few minutes away and the property is in proximity to the island's wine region.
Is This the Best Backpack EVER???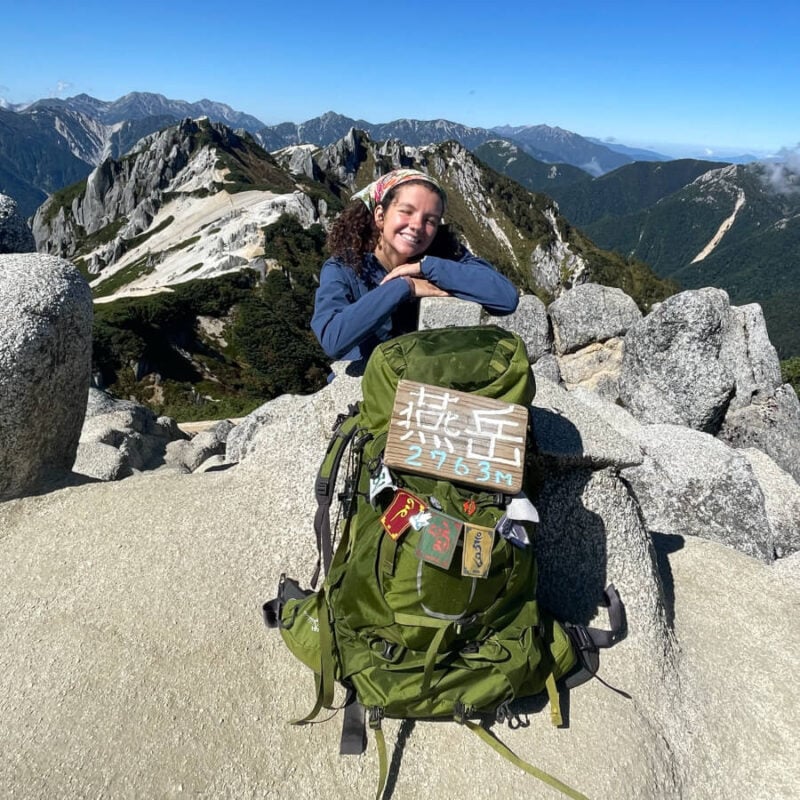 $$
Direct access to one of the most famous beaches in Lanzarote
4 Guests
Seafront apartment with stunning views
A stay in this beachfront apartment is worthy of endless Instagram photos and stories because its beauty is just astounding.
There are two bedrooms, a spacious living room, a well-equipped kitchen, and a large terrace with unbeatable views. The apartment is close to the golden sand and calm waters of Playa Grande where there are a wide variety of activities, restaurants to eat in, and shopping areas where you can get souvenirs.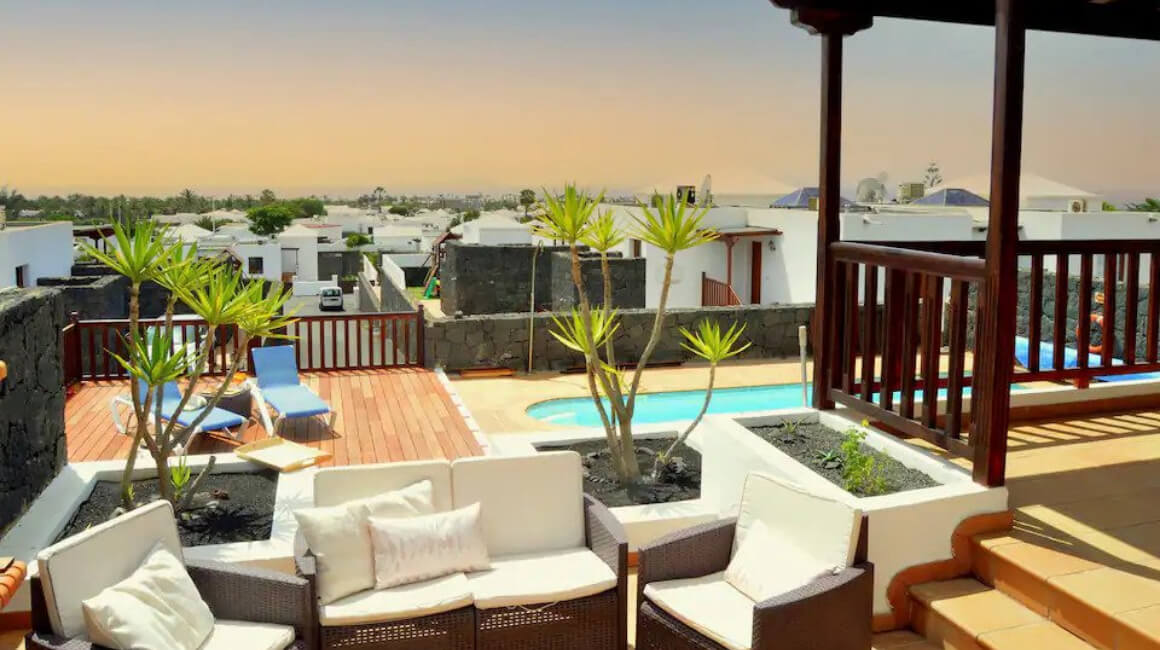 9 Guests
Swimming pool and pool table
This entire villa has more than enough space for a group of friends to enjoy their Lanzarote vacation.
Located in the South of the island in Playa Blanca, the villa is framed in an idyllic setting with multiple dining options and beaches just a few minutes away. There's a private pool, free parking, and a pool table to keep you entertained!
If you don't feel like eating out, fire up the BBQ grill and outdoor heater and have yourself a grill. There's also fast internet so you can all stream movies without problems.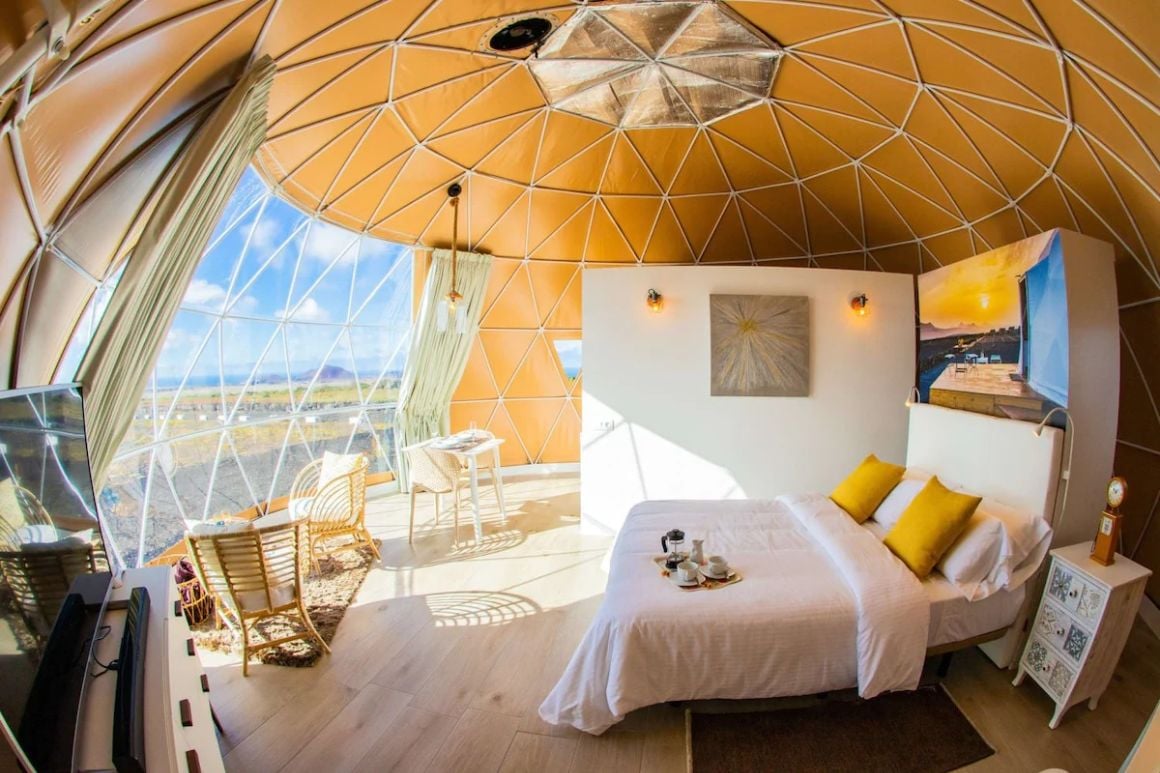 $$
Wake up close to nature
2 Guests
Bubble hotel style
It's not every day that you can stay in an Airbnb in Lanzarote with unique sunset views, sleep under the stars and wake up hearing the roosters crowing.
At this Lanzarote vacation rental you can fulfil your dream of a unique vacation in Lanzarote in this luxurious eco dome that comes with a comfortable king-sized bed. Guests will be surrounded by olive trees fruit trees and a variety of vegetables.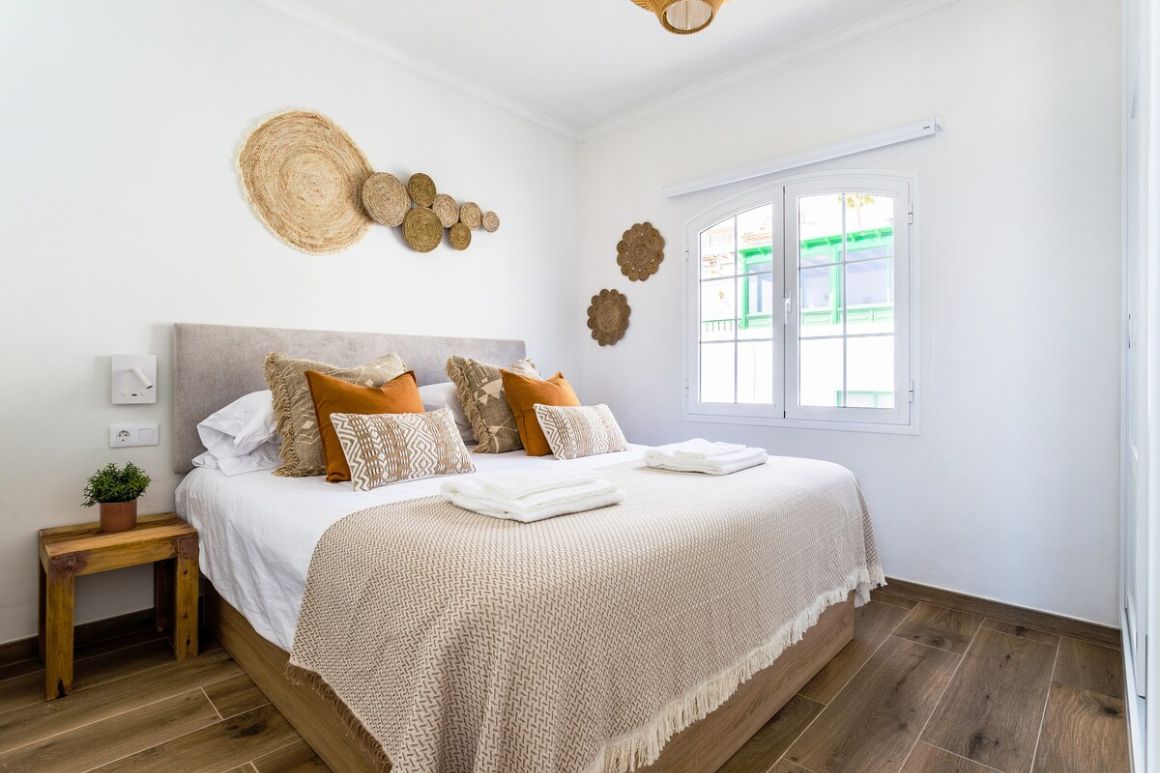 $$
Large bedroom with king-size bed
2 Guests
Panoramic sea views
This spectacular holiday apartment features a huge terrace with panoramic views of the Atlantic Ocean and the island of Fuerteventura. Located in La Tiñosa, just two steps away from the fishing port, couples can enjoy an array of gastronomic delights based on the day's catch. The apartment is furnished with a chill-out sofa and comfortable loungers where you can sunbathe with a good book.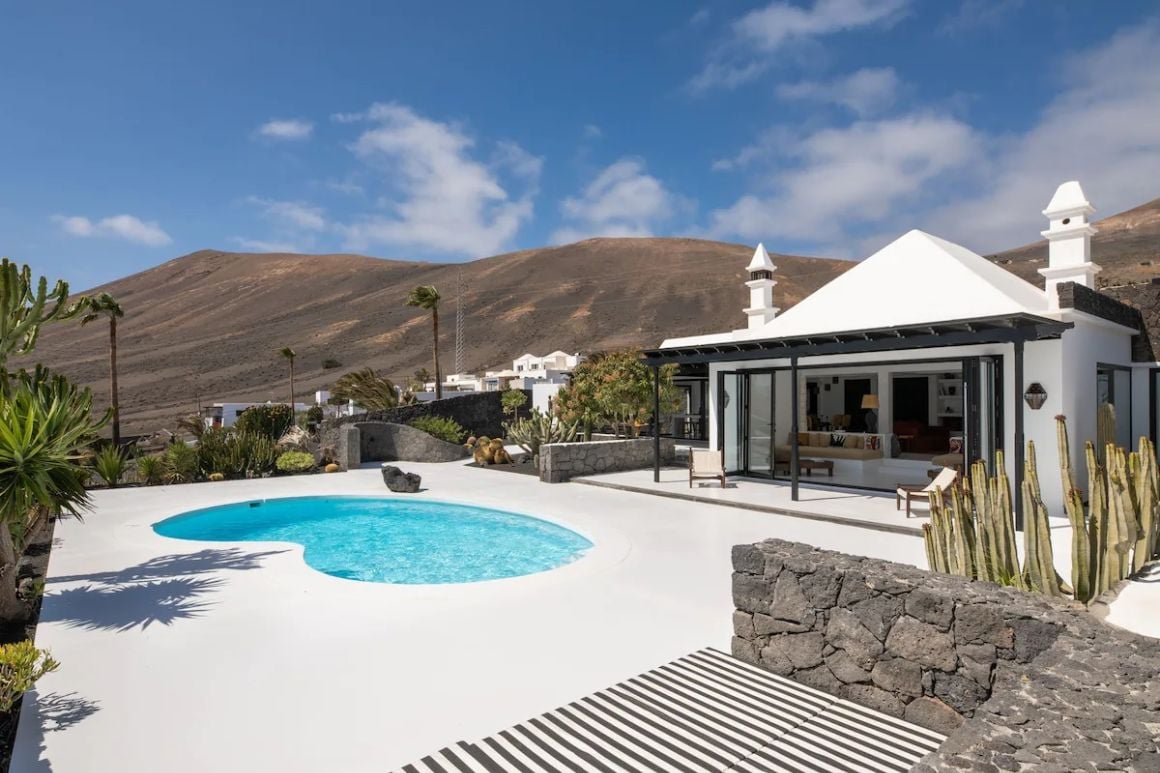 Perched on the peaceful Macher hillside, overlooking the glittering sea and islands of Fuerteventura and Lobos, this villa boasts spectacular views. Elegantly decorated and tastefully furnished, La Cabana has a spacious outdoor area that features a pool and terrace where guests can enjoy sights of the sparkling ocean, the rugged scenery below, and unforgettable sunset views.
The gardens also include a dining area, a barbecue where guests can throw some meat on the grill and a private gym. Additionally, the property is just 5 minutes away from regional organic markets which is a plus for health and fitness buffs.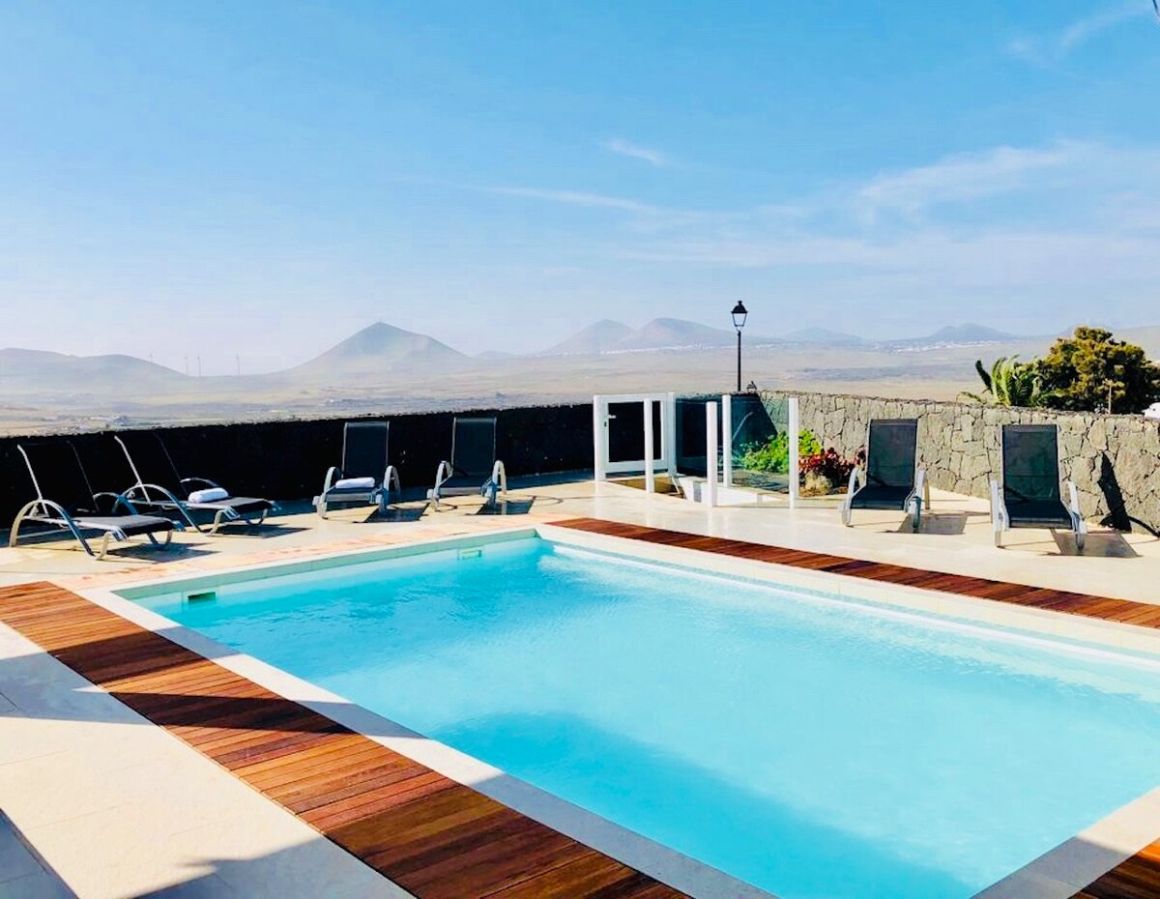 $$
Near places of interest
Located in one of the most charming villages in Lanzarote, this property is situated on a mountain top which guarantees guests the best views of the island. It's the perfect base for exploration because some of the most popular spots are only a few minutes away. The kitchen is fully-equipped so preparing meals for the whole family is easy. The spacious exterior boasts terraces, a pool, and a barbecue area where the entire family can all get together, relax, and dine al fresco.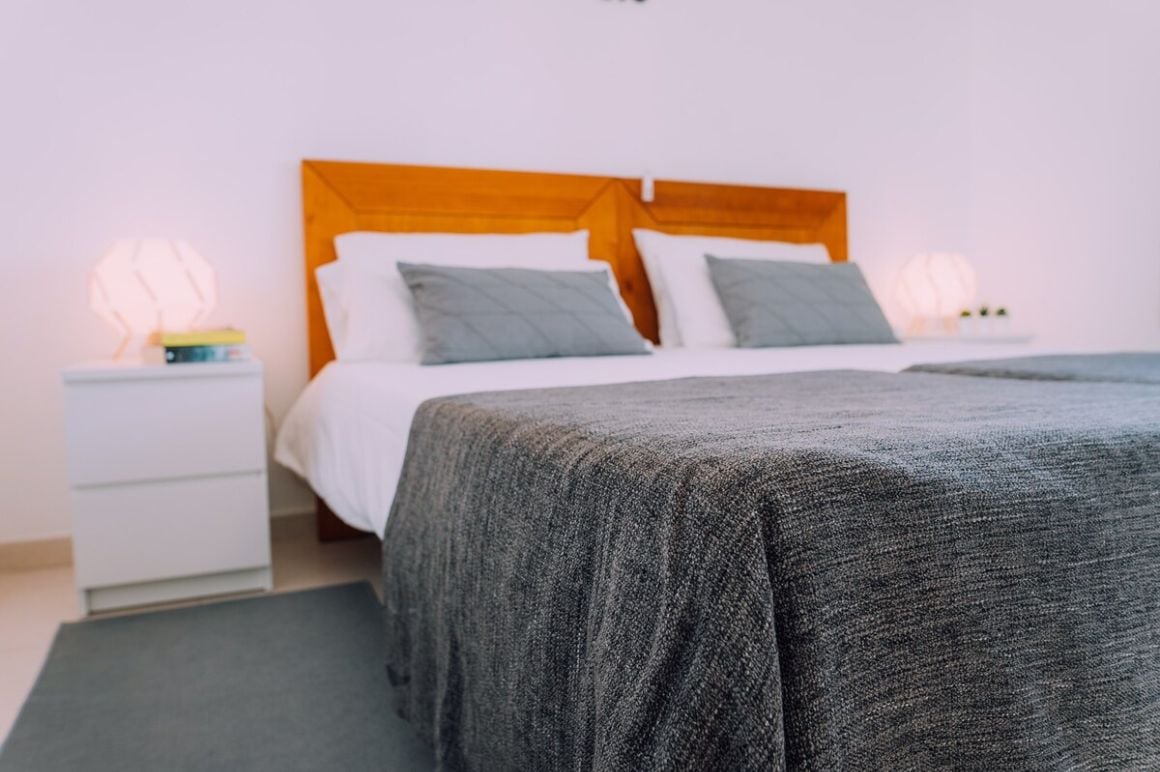 $
Just a minute away from the beach
2 Guests
Beautiful sea views
Located inside the La Peñita complex, this holiday apartment has all the things you need for a comfortable and enjoyable holiday in Lanzarote. It comes with basic kitchen equipment, and guests can take a dip in the shared large swimming pool in the complex. The tennis court is also available for a fee, as well as the payable self-service wash and dry.
2 Guests
Comfortable desk and poolside work area
This vacation rental will make any digital nomad feel right at home. Near the beach, the home features an idyllic atmosphere that allows you to disconnect and enjoy a relaxing holiday while in Lanzarote – when you aren't building your online empire.
Just walking distance to Honda Beach Avenue, an area packed with bars, restaurants and coffee shops, guests can enjoy the nightlife and treat themselves to various local culinary delights. There is a private pool on the property where you can relax after a day of work and exploration.
2 Guests
100 meters from the beach
This cozy apartment is located in a tranquil area of Old Town and is the best Airbnb in Lanzarote for enjoying the thriving nightlife. Guests will wake up to gorgeous sea views from the charming little balcony after a night spent indulging in gastronomic delights and partying in the nearby restaurants, bars, and clubs. It comes with a fully-equipped kitchen where you can prepare meals easily should you want to.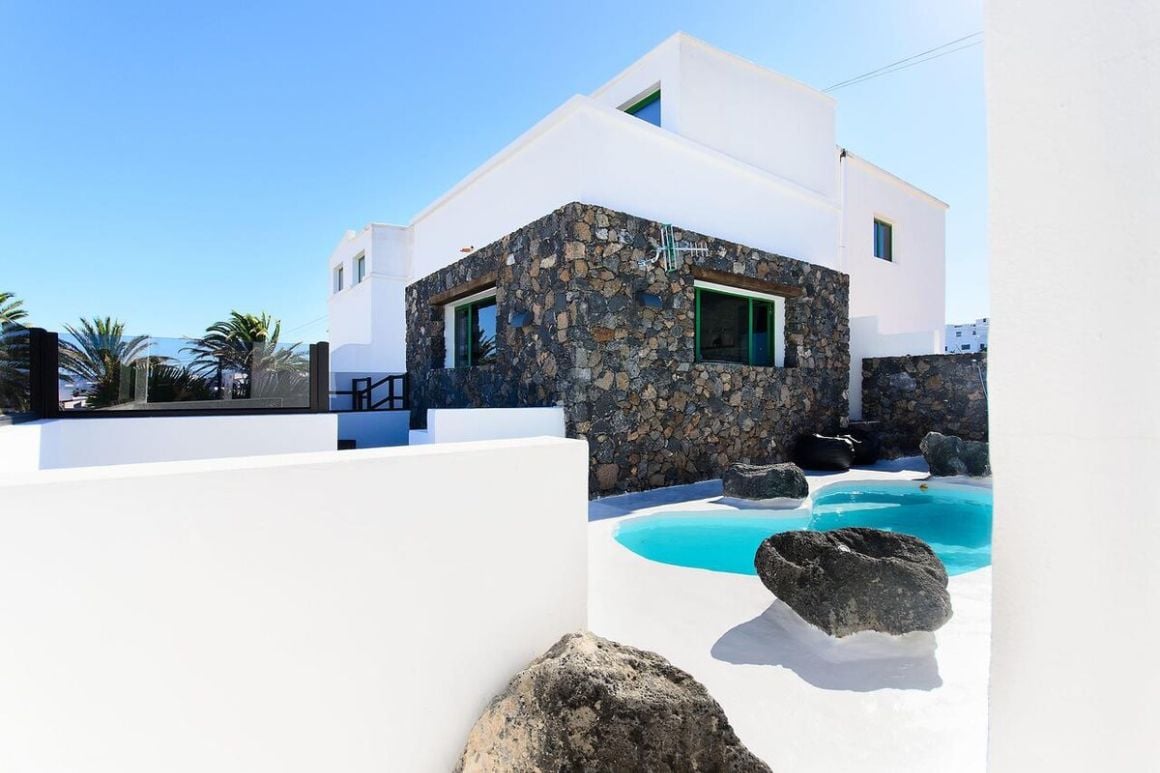 $$$
Wonderful views of the sea
2 Guests
Furnished in Cesar Manrique style
This beautiful apartment is surrounded by mountains and has a wonderful view of the sea. With a private entrance, a private garden, and a pool and Jacuzzi all to yourself, it is your own Lanzarote paradise.
The apartment has a well-equipped kitchen, a spacious bedroom, a large bathroom, and a barbecue next to the pool. The vacation rental's design skilfully combines stone and wood for a rustic feeling.
$$
Close to bars, shops, and restaurants
8 Guests
Lots of home comforts
Located just a little over 3 kilometers away from the center of Playa Blanca Village, where there is a plethora of bars, restaurants, and shops, guests can be close enough to the action but still be far enough to relax in comfort and peace for a few weeks.
The home features extra luxuries that will delight guests such as a terrace, a private swimming pool, a fully-equipped kitchen, and spacious living areas.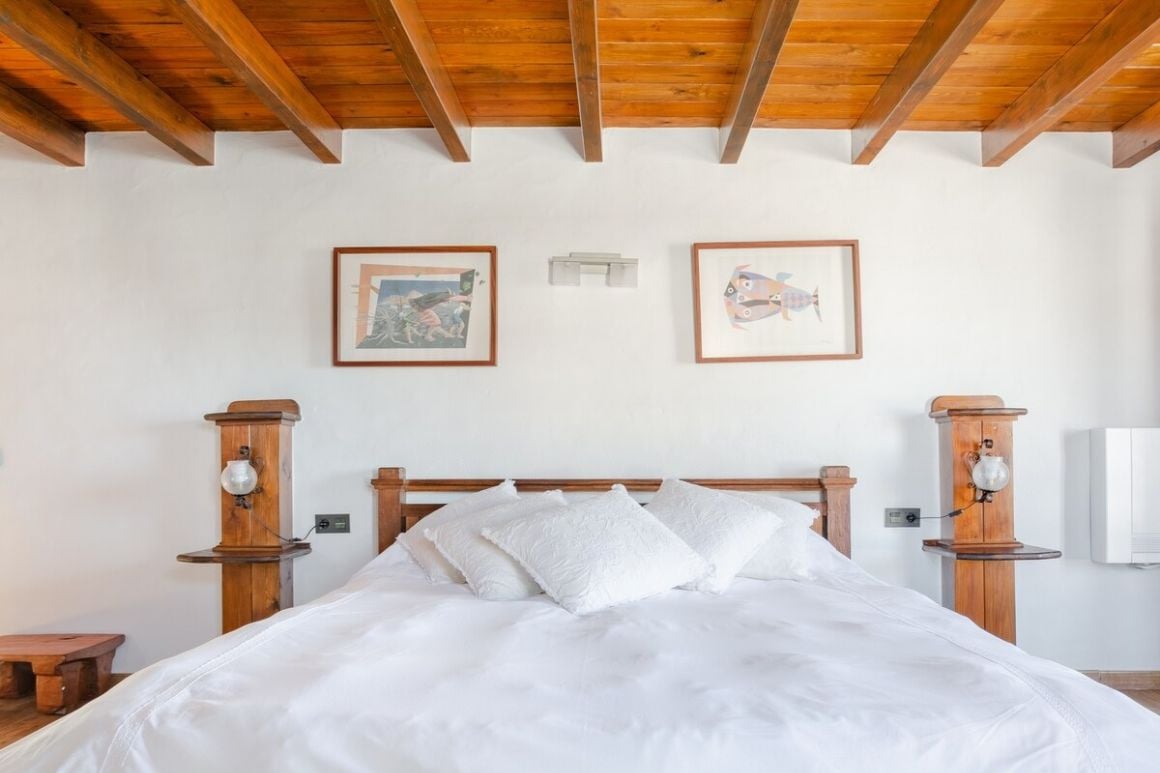 6 Guests
Beautiful country style
This charming and luxurious house has a huge garden, and is the best base to explore all the nearby hotspots. Relaxing won't be difficult to do in this Lanzarote Airbnb as it is in a rural setting with few neighbors around.
The home has three bedrooms, three full bathrooms, a large family room, a recreation area, a laundry room, a spacious living area, and two patios! This is a place where you will never run out of space.
Top 4 Airbnb Experiences in Lanzarote
If you want to make the most of your trip to Lanzarote, you should take advantage of Airbnb Experiences. It offers activities, local tours, and unique classes on the same platform where you can book some of the most unique accommodations.
A great convenience for travelers, and the best thing about it is that you get a personalized experience because it's not run by big tour companies. You get insights from someone who truly know the place, the culture, and the people.
The last thing you want when traveling is to juggle different bookings from different providers and with Airbnb, you can do everything in one place! How great is that!
If you're up for a truly exceptional experience, check out the top Airbnb experiences in Lanzarote.
$148/person
60 mins
Up to 4 people
If you're up for some adventure and want to try your hand at flying, this is the perfect activity. Tandem paragliding will give you a unique opportunity to see Lanzarote from a completely different perspective, up in the air!
Flying conditions will be assessed and there will be a safety briefing before you put on the safety gear, and strapped to the harness with your flying instructor. Guests must take note, however, that the activity depends on the local wind and weather conditions.
Photos and videos while paragliding over the breathtaking landscape of Lanzarote can be taken for an additional fee.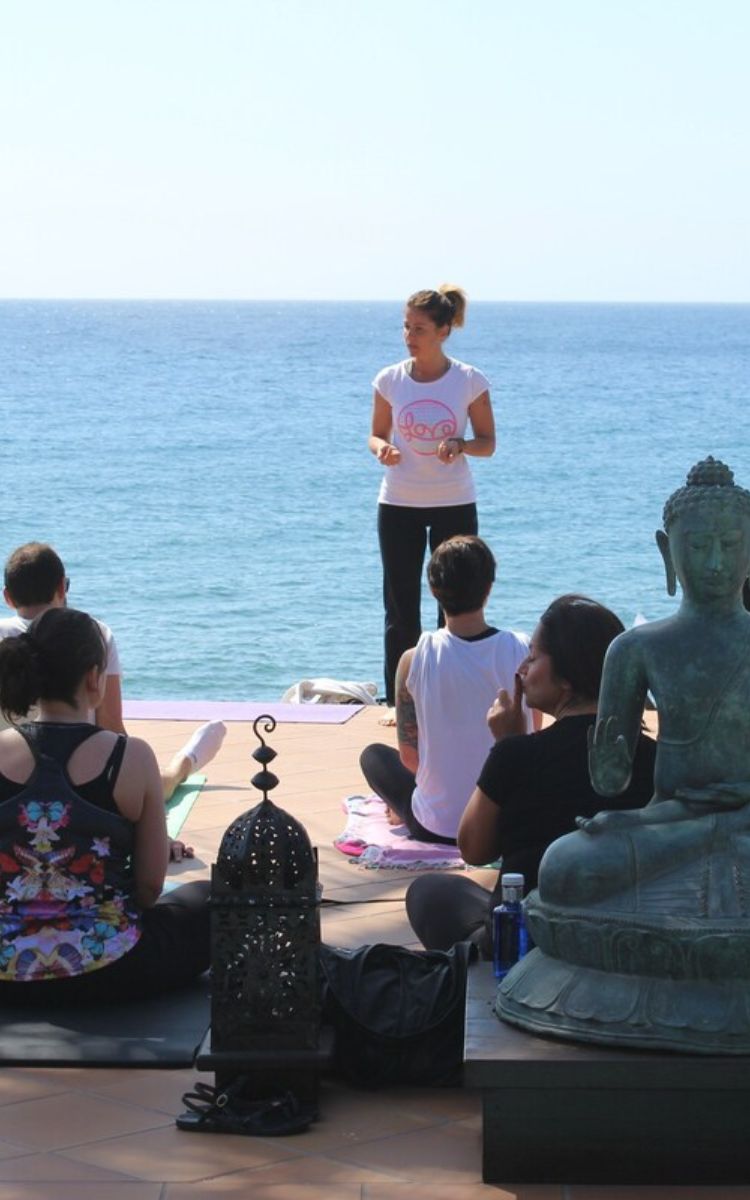 $16/person
90 mins
Up to 10 people
If you've had too much work, life and demands lately, this is the best way to relax while in Lanzarote. Bring balance back to your life and be one with nature through yoga and meditation. Guests will be taught mindfulness so they can effectively manage anxiety and their mood.
The focus in the class is the practice of Asanas and breathing to relax and effectively manage patterns of thoughts, emotions, sensations, and reactive behaviors that contribute to anxiety, bad habits, and negative moods.
You'll come out of class happier and more relaxed.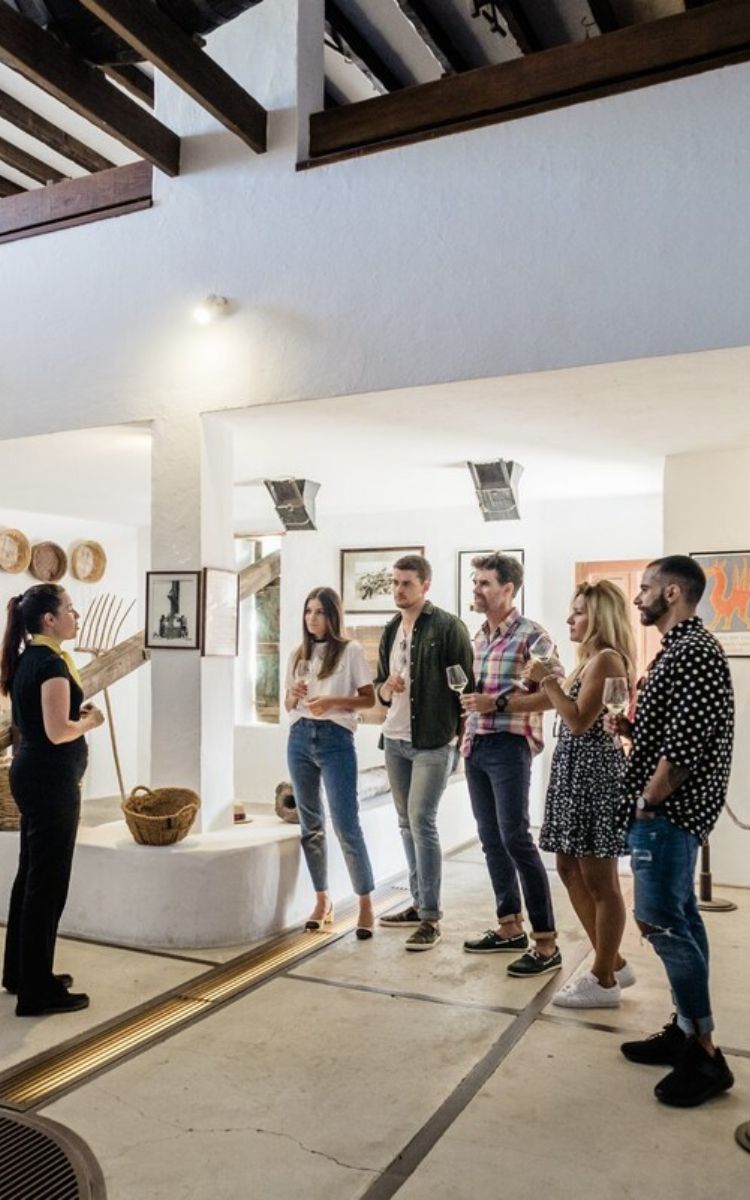 $20/person
90 mins
Up to 6 people
This is a treat for wine hobbyists and connoisseurs of different sorts. If wine makes people happy, this wine tasting tour is going to leave you ecstatic. You can walk through the vineyards of La Geria, a UNESCO World Heritage Site, and taste different varieties of grapes such as the exclusive Volcanic Malvasia.
Lanzarote is the 4th largest of the Canary Islands and it has always been popular for its volcanic-clad landscapes which produce a variety of wines, the most famous of which is the Malmsey, a wine of lusciously sweet taste.
During your visit, you'll breathe in the long history of one of the ten oldest vineyards in Spain which date back to 1775 and still keep vintage wines from 1881 and 1956.
If you have never tried scuba diving before, this experience is going to change your life. If you already know how to scuba dive, this is going to be one fun time in Tias that you will look back on fondly.
You will learn everything you need to know for a safe dive and be able to practice your newly-learned skills in shallow water in a protected and controlled environment so you can get used to the equipment before going deeper.
There's plenty of aquatic life, tropical fish, and unique volcanic rock landscapes that will amaze you to no end.
FAQs About Airbnbs in Lanzarote
Here's what people usually ask me about vacation rentals in Lanzarote…
Don't Forget Your Lanzarote Travel Insurance
ALWAYS sort out your backpacker insurance before your trip. There's plenty to choose from in that department, but a good place to start is Safety Wing.
They offer month-to-month payments, no lock-in contracts, and require absolutely no itineraries: that's the exact kind of insurance long-term travellers and digital nomads need.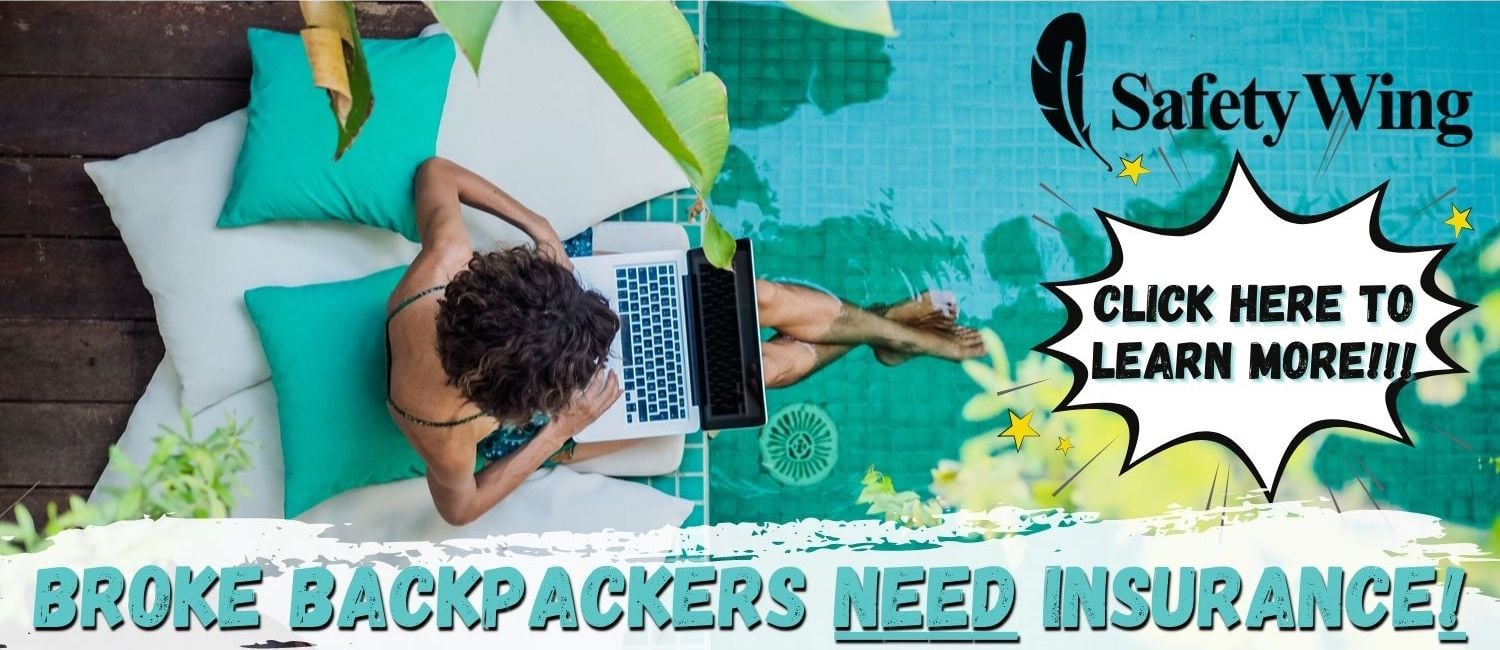 SafetyWing is cheap, easy, and admin-free: just sign up lickety-split so you can get back to it!
Click the button below to learn more about SafetyWing's setup or read our insider review for the full tasty scoop.
Final Thoughts on Renting an Airbnb in Lanzarote
Lanzarote has a unique landscape that was declared a UNESCO Biosphere Reserve back in 1993. Travelers will be delighted to know that there is so much more to do in this alluring isle than gawk at the jaw-dropping scenery and frolic on its beaches. Lanzarote is a major player when it comes to the cultural scene of the Canary Islands. And let's not forget, world-class fine wines are waiting..
Whether you are traveling alone, with your significant other, friends, or with your entire family, there's always an Airbnb in Lanzarote that suits you. Stay for a few days, or stay for a few months, there's a variety of accommodations for you to pick and choose from. You'll never get bored, as there's an array of Airbnb experiences for you to try.
---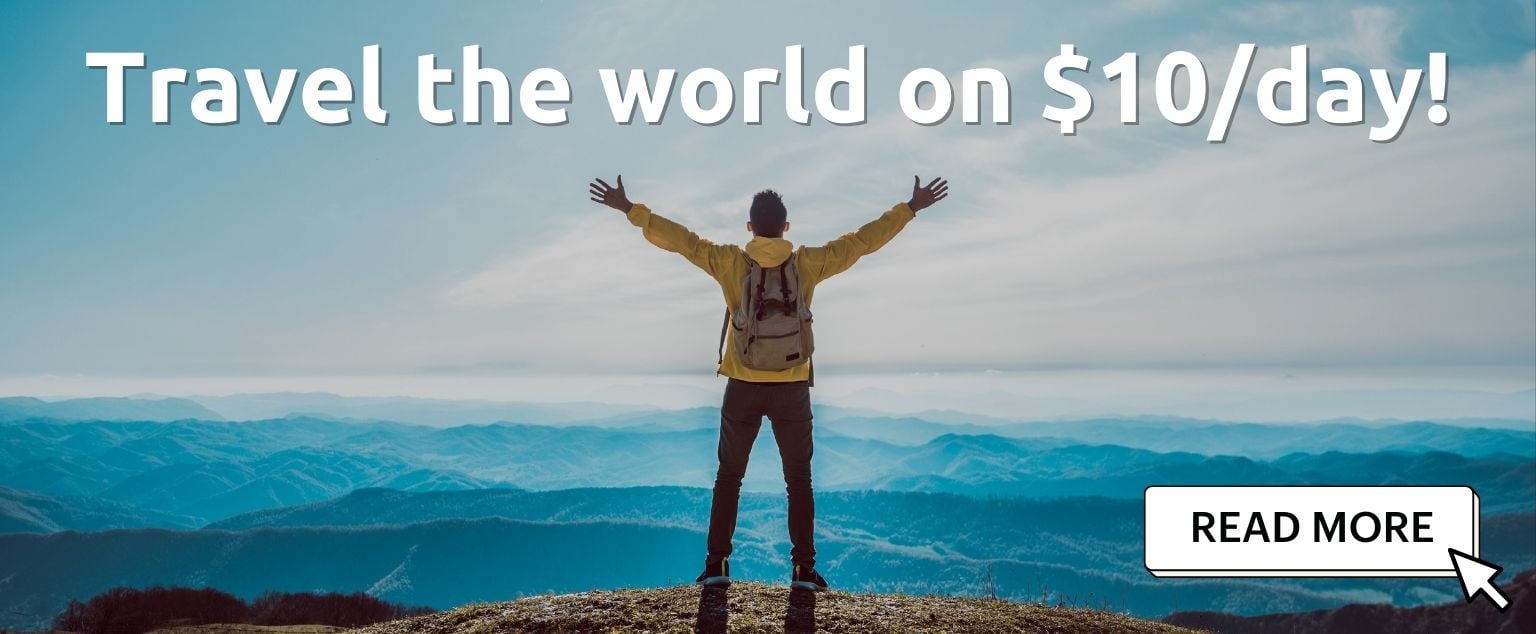 And for transparency's sake, please know that some of the links in our content are affiliate links. That means that if you book your accommodation, buy your gear, or sort your insurance through our link, we earn a small commission (at no extra cost to you). That said, we only link to the gear we trust and never recommend services we don't believe are up to scratch. Again, thank you!