The main city in Coachella Valley, Palm Springs offers a whole lot more than just a base for the legendary music festival. This charming city is packed with character and has a welcoming LGBTQIA+ community.
There's awesome hiking, hot springs, and cycling in the area. Not to mention some of America's best skies for stargazing. The perfect weekend getaway from LA!
With some of the most incredible architecture in California, be sure to look for vacation rentals in Palm Springs. With everything from cabins, to dome houses, to skyscrapers lying on their sides, there's no reason to stay in a drab hotel or hostel.
With so many incredible properties in Palm Springs, we understand it might be difficult to pick the right place for you. But don't worry, we're here to help! You're about to see the 15 coolest Airbnbs in Palm Springs. Along with a few Airbnb Experiences to give you an idea of what to do when you arrive too. Let's go!
Quick Answer: These are the Top 5 Airbnbs in Palm Springs
Overall Best Value Airbnb in Palm Springs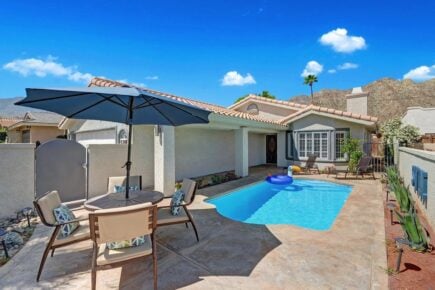 Overall Best Value Airbnb in Palm Springs
Upscale Getaway with Pool
> $$
> 6 guests
> Bikes included
> Heated swimming pool
Best Budget Airbnb in Palm Springs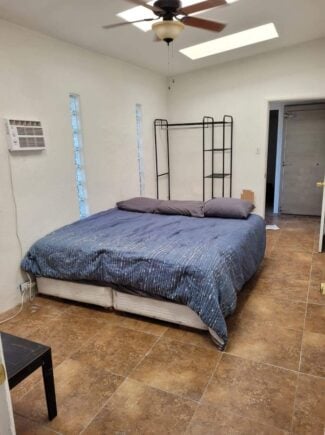 Best Budget Airbnb in Palm Springs
Petite Room in Large Mansion
> $
> 2 guests
> King bed
> Access to kitchen and living area
Best Airbnb for Couples in Palm Springs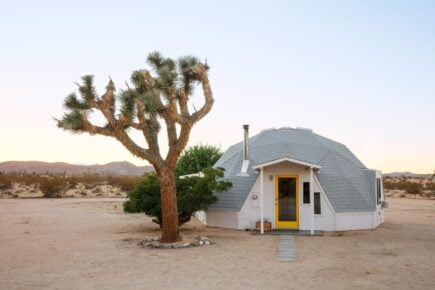 Best Airbnb for Couples in Palm Springs
Dome in the Desert in Joshua Tree
> $$$
> 2 guests
> King bed
> Wood burning stove
Best Airbnb for Families in Palm Springs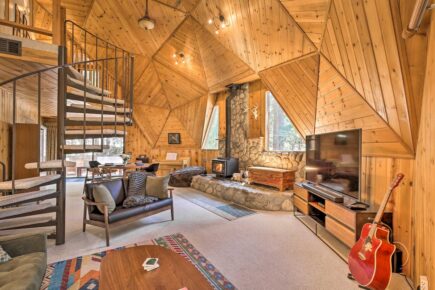 Best Airbnb for Families in Palm Springs
Sunny Forest Hideaway with Games Room
> $$$$$
> 10 guests
> Awesome game room
> Fully equipped kitchen
Over-the-Top Luxury Airbnb in Palm Springs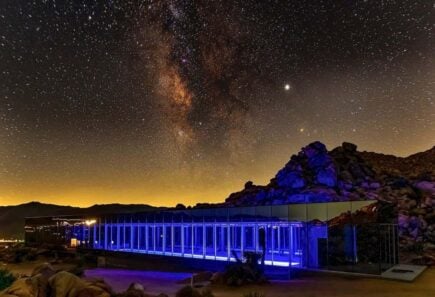 Over-the-Top Luxury Airbnb in Palm Springs
Invisible Joshua Tree Skyscraper
> $$$$$$$$$$$$$$$$$$$$$$$$$$$$$$$$$$$$$$$$$$$$$
> 8 guests
> 100 foot swimming pool
> Featured in several international publications

Unlock Our GREATEST Travel Secrets!
Sign up for our newsletter and get the best travel tips delivered right to your inbox.
What to Expect from Airbnbs in Palm Springs
Looking for a vacation rental in Palm Springs? You are in for a real treat. This place has some of the most incredible Airbnbs in the United States. The city itself has some pretty cool options, but if you want to enjoy the weirdest and wackiest Airbnbs, you've got to head out into the Coachella Valley.
It's there that you'll find epic tiny houses which open out onto the stars, cool cabins, and villas with mountain views from their infinity pools. If money's no object, you can even stay in an invisible skyscraper lying on its side. More on that later!
Because of the value and size of some Palm Springs Airbnbs, properties are more likely to be managed by a company than a local host. However, you'll still get the low down on what to do and see in the area.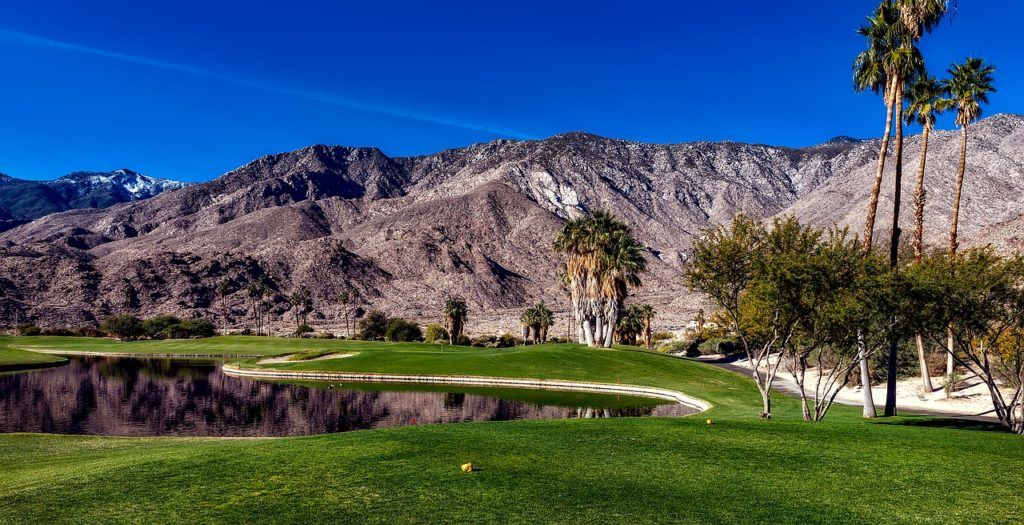 Cabins
When somebody says cabin, it may be a mountain retreat deep in the forest that comes to mind. However, you can find cabins in the desert too – more than 60 in fact!
Most of the cabins near Palm Springs are found in nearby Joshua Tree and the Yucca Valley. Often wooden buildings, cabins can fit a wide range of travel styles and party sizes. Smaller cabins are perfect for romantic getaways or solo travellers who want to get off-grid, while larger cabins are great for gatherings of family or friends.
Cabins often have expansive views, self-check-in, and indoor fireplaces (for those cool nights in the desert). In some, you may even get hot tubs and pools. The main reason to choose a cabin, however, is the solitude and space.
Dome Houses
There are around twenty dome houses in the area surrounding Palm Springs. Enough to be exclusive but not so exclusive that you've no chance of booking one.
Like cabins, they're often found away from built up areas where you can enjoy the peace and tranquillity of the desert, plus get epic views of the night sky. Some are off-grid and listed as artist retreats, while others are large and have everything you'd hope for from a vacation rental, including pools and mod cons. There really is a lot of flexibility in what you choose.
If you want to book a dome house in Palm Springs, we'd recommend one with windows in the ceiling. The night sky is truly incredible!
Villas
Planning on spending some lazy days at your accommodation during your trip? Then a villa in Palm Springs is what you need. Bedecked with cool features such as swimming pools, outdoor living spaces, and hot tubs, they're the most luxurious way to experience this awesome destination.
Villas are perfect if you're travelling with a group of family or friends, as multiple bedrooms mean everyone can be comfortable and enjoy their own privacy. Some of the smaller properties are ideal for couples too!
Palm Springs has some of the best villas in the United States. For the premium range properties check out Airbnb Luxe villas in Palm Springs.
Why Stay in an Airbnb?
Now you know what to expect from vacation rentals in Palm Springs, let's move on. Still thinking about booking that hotel? Well, hold off for a second as we check out five reasons you should stay in an Airbnb!
Local Experience: With a local host, you can get the low-down on all the things to do and see nearby Palm Springs without consulting your guide book.
Unique Properties: Bored of hotels and hostels? Airbnb has everything from tiny houses, to dome houses and campervans. Let your imagination run wild!
Privacy: Many Airbnbs offer self check-in and you can filter for a completely private accommodation if necessary. Many properties in Palm Springs are right out in the desert so you won't be disturbed.
Affordability: In an expensive area like Palm Springs, value for money is important. You'll probably get more for your money in an Airbnb than a hotel. And that doesn't just go for palm Springs but for all travel destinations in the US.
Airbnb Experiences: It's not just about awesome places to stay. Airbnb Experiences offers cool things to do with local guides. More on that later!
The Top 15 Airbnbs in Palm Springs
Now it's time to get to the part you've all been waiting for. Arranged by category, and with you in mind, here are 15 of the best Airbnbs in Palm Springs. You're going to love them!
6 guests
Heated swimming pool
This Airbnb in La Quinta is our favourite place near Palm Springs. It doesn't cost a lot, yet there's room for up to six guests. Spend the evenings chilling out in the large living space in front of the fire, after a day of swimming in the pool or enjoying a game at the nearby tennis court.
Coachella and Joshua Tree National Park are just a stone's throw away – though maybe a little too far for the free bikes included in your stay!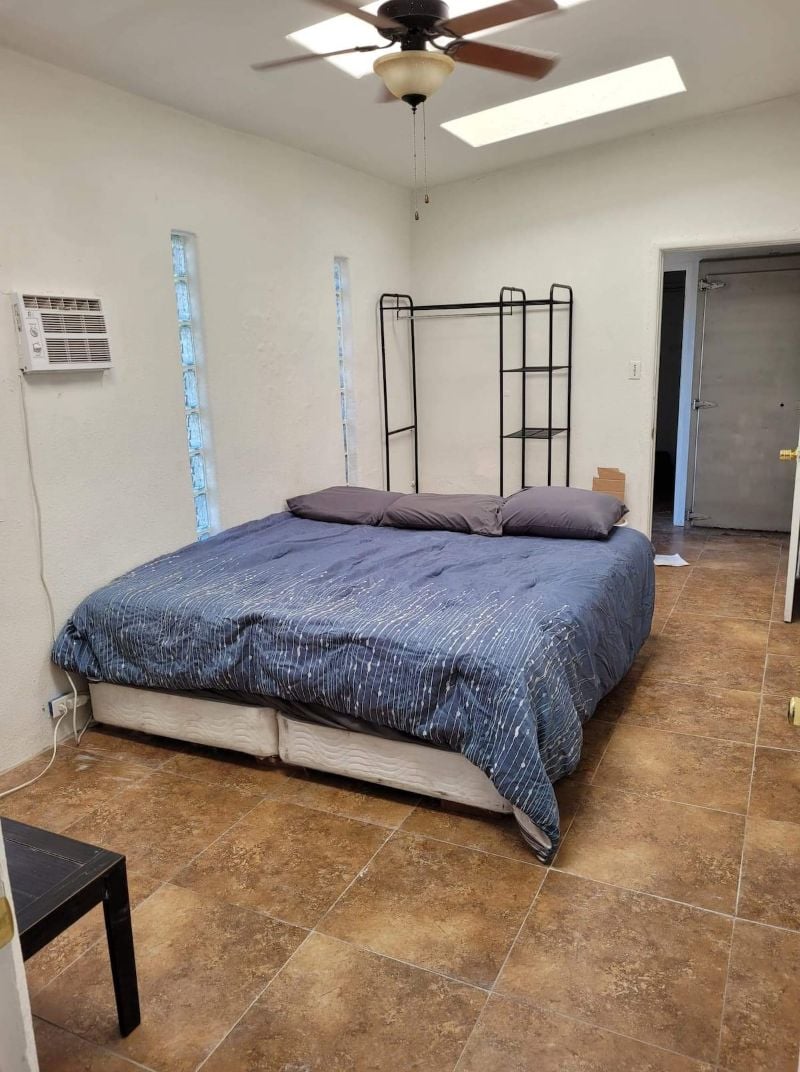 2 guests
Access to kitchen and living area
Palm Springs is an expensive part of the world, so it's likely that budget travellers will have to book a private room. However, a homestay is a great way to learn more about the local area. In this charming mansion, you've got a private bedroom and bathroom, as well as access to your host's kitchen and living space. You won't have paid it, but you'll feel like a million dollars!
Solo travellers can gain from homestays too. While staying in an Airbnb won't give you as big a social scene as you'd get in a hostel, having your own private space makes up for that. Also, your host will have inside info on all the stuff you can do in the area. To top it off, this place in Palm Springs comes with awesome mountain views.
There are also three cats – great if you love pets but those with allergies should look elsewhere.
Is This the Best Travel Pack EVER???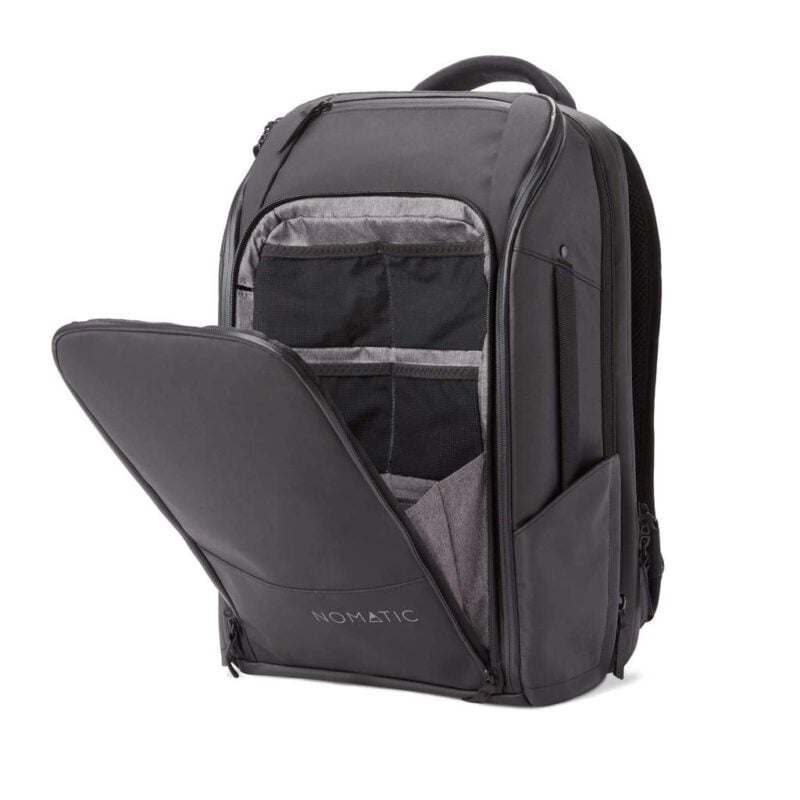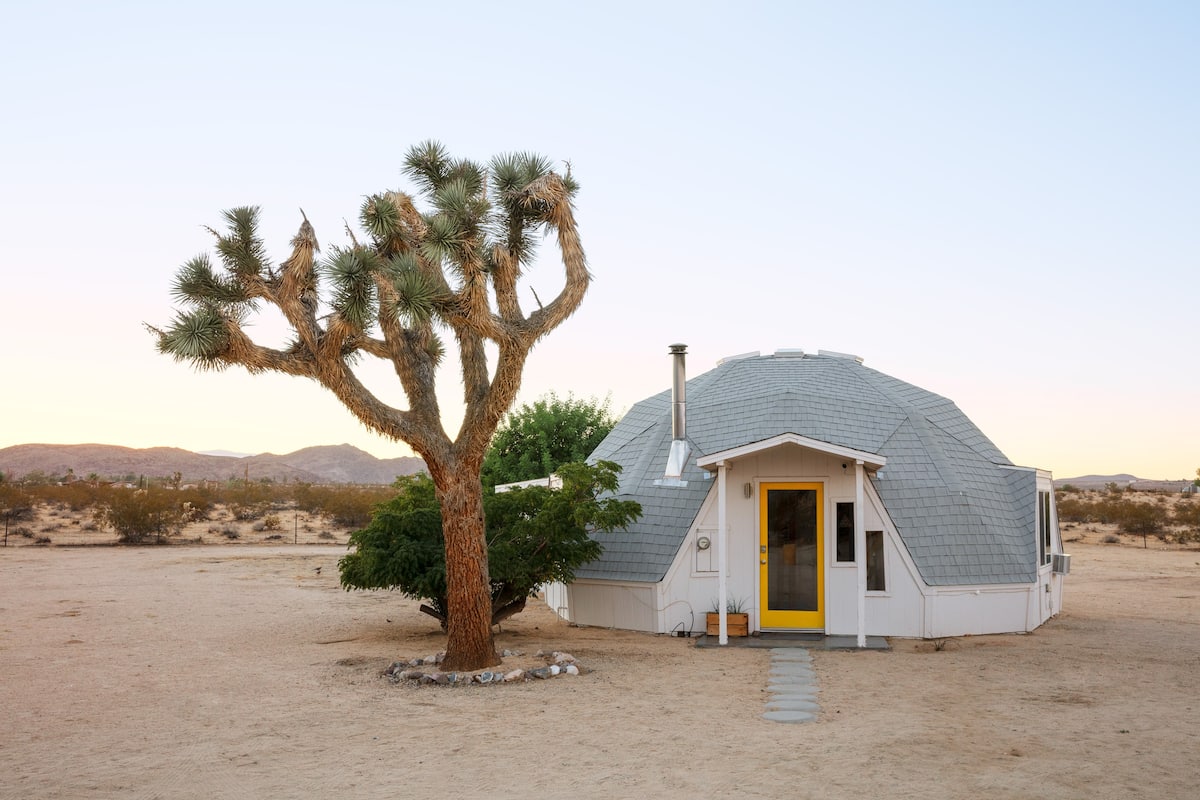 2 guests
Wood burning stove
Want to sweep your other half off their feet? This dome house in the Joshua Tree National Park should do it. First of all, you've got privacy you'd never be afforded in a city – so go ahead and be as loud as you like.
Sit out and enjoy spectacular mountain views during the day and endless skies at night, with only books, games, and a wood burning stove to distract you. It's no surprise this has been featured in several magazines!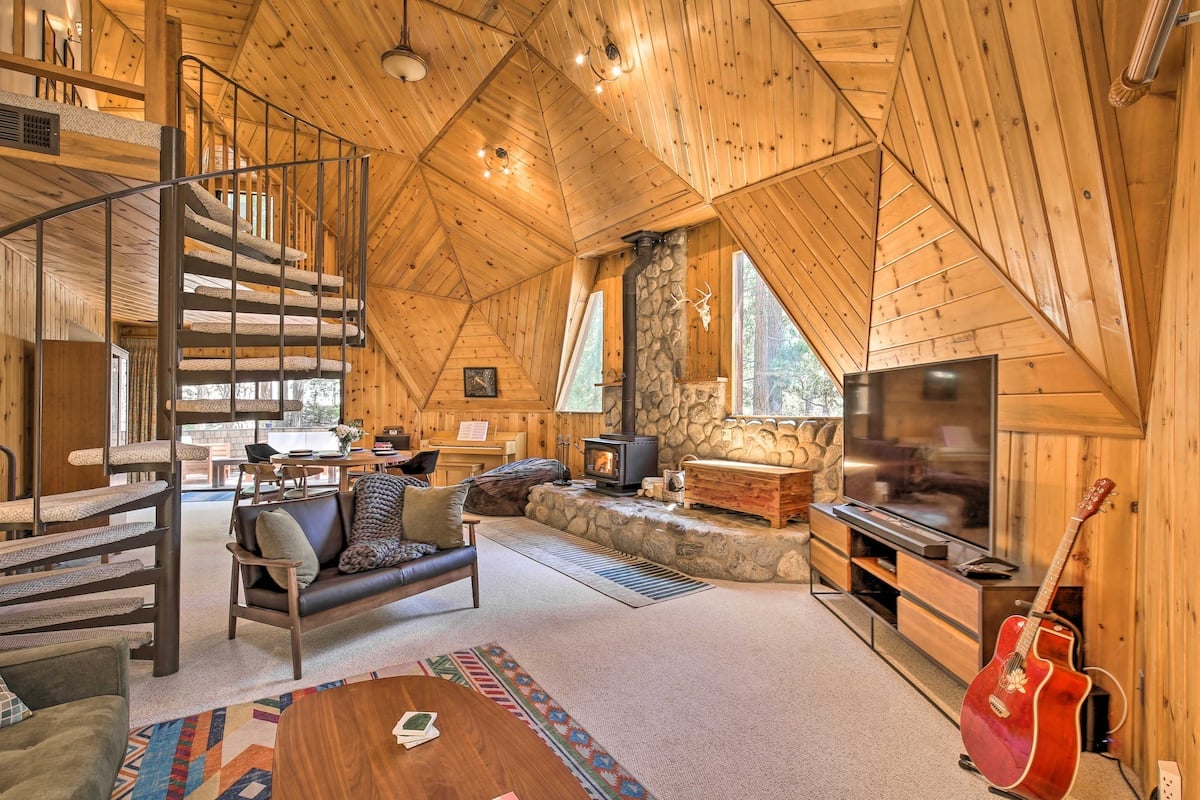 10 guests
Fully equipped kitchen
Families of all ages will love this cabin in Idyllwild-Pine Cove. While the living area is no doubt stunning, it's the games area where you may spend most of the time. In there, you have a pool table, ping pong table, dartboard, and a record player with Bluetooth speakers.
If you fancy a more chilled out night in, relax with a movie by the wood-burning stove, or admire the twinkling stars from a hot tub.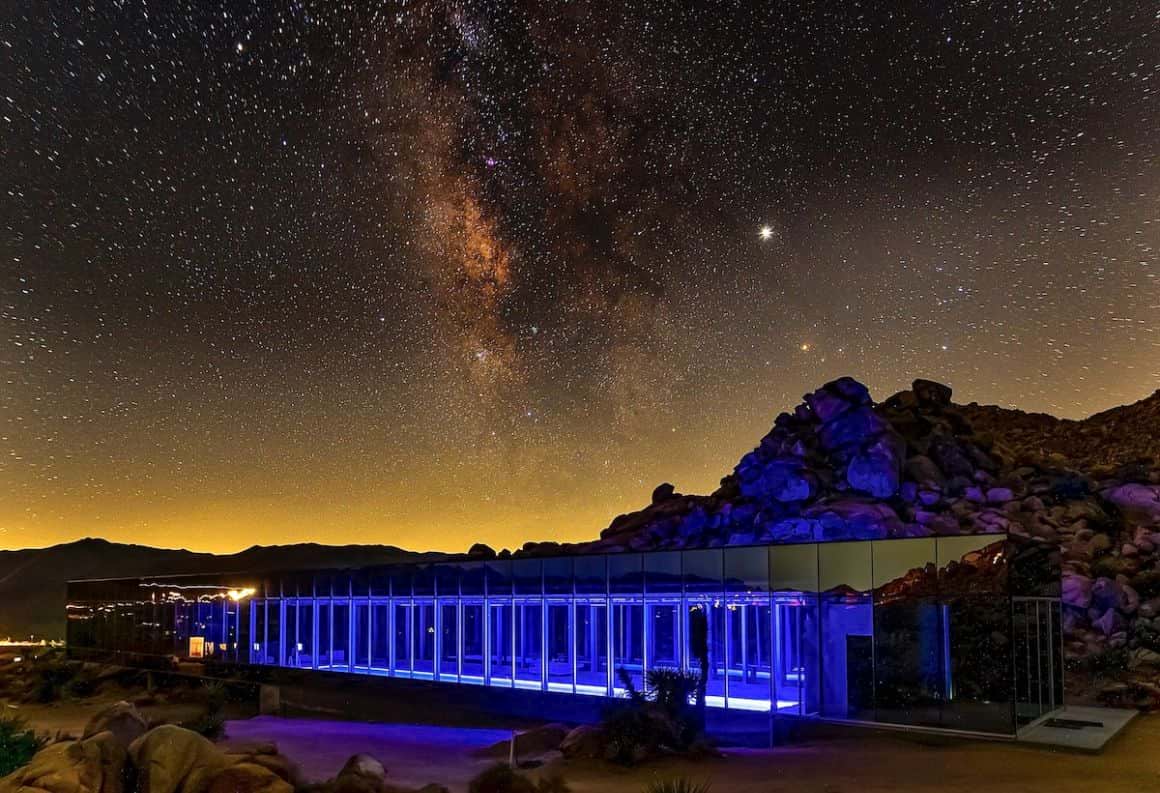 $$$$$$$$$$$$$$$$$$$$$$$$$$$$$$$$$$$$$$$$$$$$$
100 foot swimming pool
8 guests
Featured in several international publications
Quite possibly the most stunning Airbnb we've ever listed, this place has to be seen to be believed. It's a 22 story steel and glass skyscraper on its side – set against the background of a mountain. It has a 100 foot swimming pool, climate control throughout, and solid marble and glass beds.
This stunning house is frequented by A-list celebrities and recording artists so you'll have to book quick. That's if you can afford it!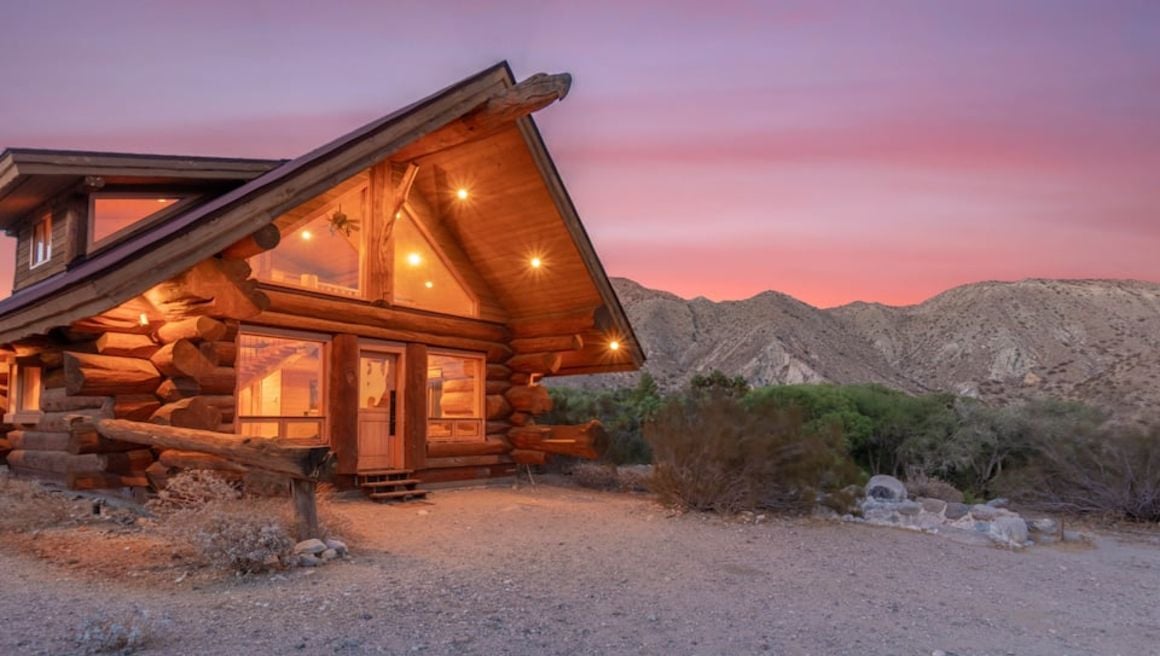 2 guests
Stunning mountain views
The previous cabin we showed is ideal for families, but this one is more for couples. The Wildflower Cabin is an A-Frame in Whitewater with the timber coming all the way from British Columbia.
Its design means there's lots of natural light and huge windows where you can enjoy views of the mountains from either a cowboy or Japanese ofuro hot tub. Perfect for honeymooners!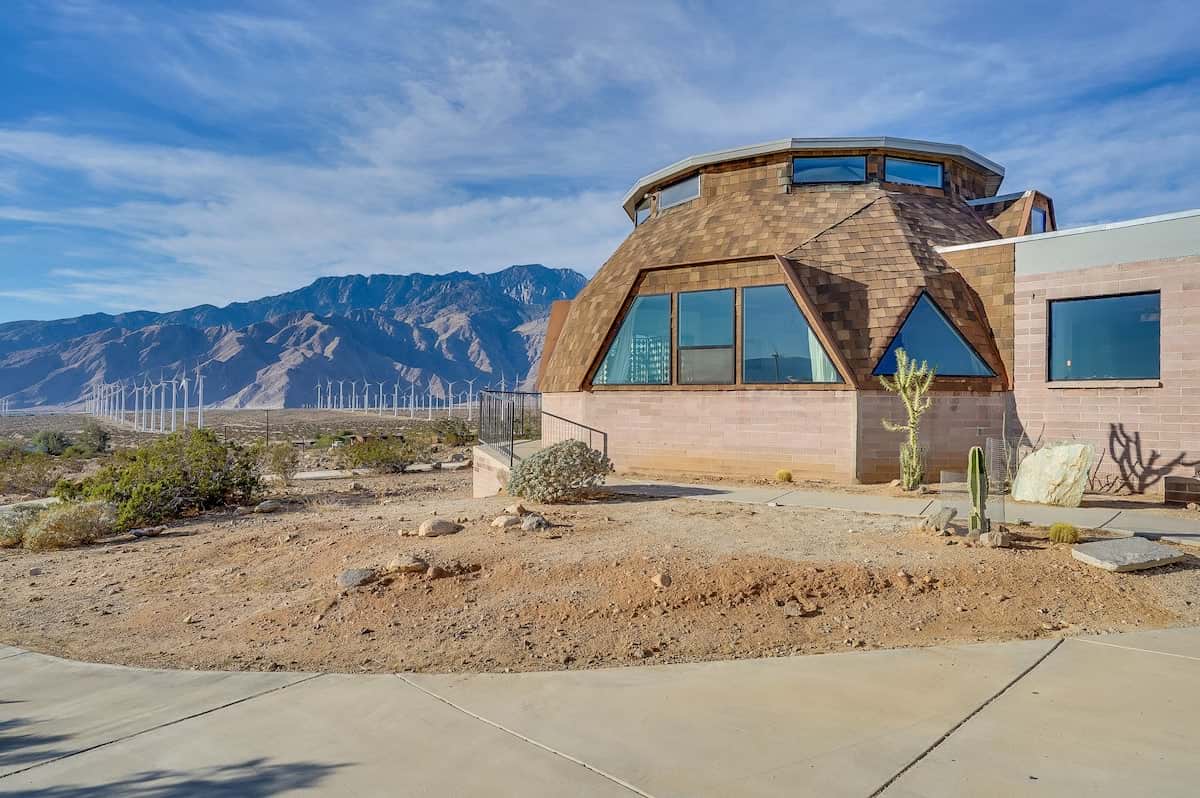 $$$$$
Skylights to view night sky
6 guests
Books, magazine and games
The reverse of the cabin we just saw… Previously we showed you an awesome dome house for couples, but here's a bigger one. Ideal for groups of family or friends, as there's room for six.
It's just 15 minutes from Downtown Palm Springs, but you'll feel a million miles away as you admire the surrounding mountain and desert views. The dome loft on top of the building has skylights so you can stay warm and toasty as you admire the night sky.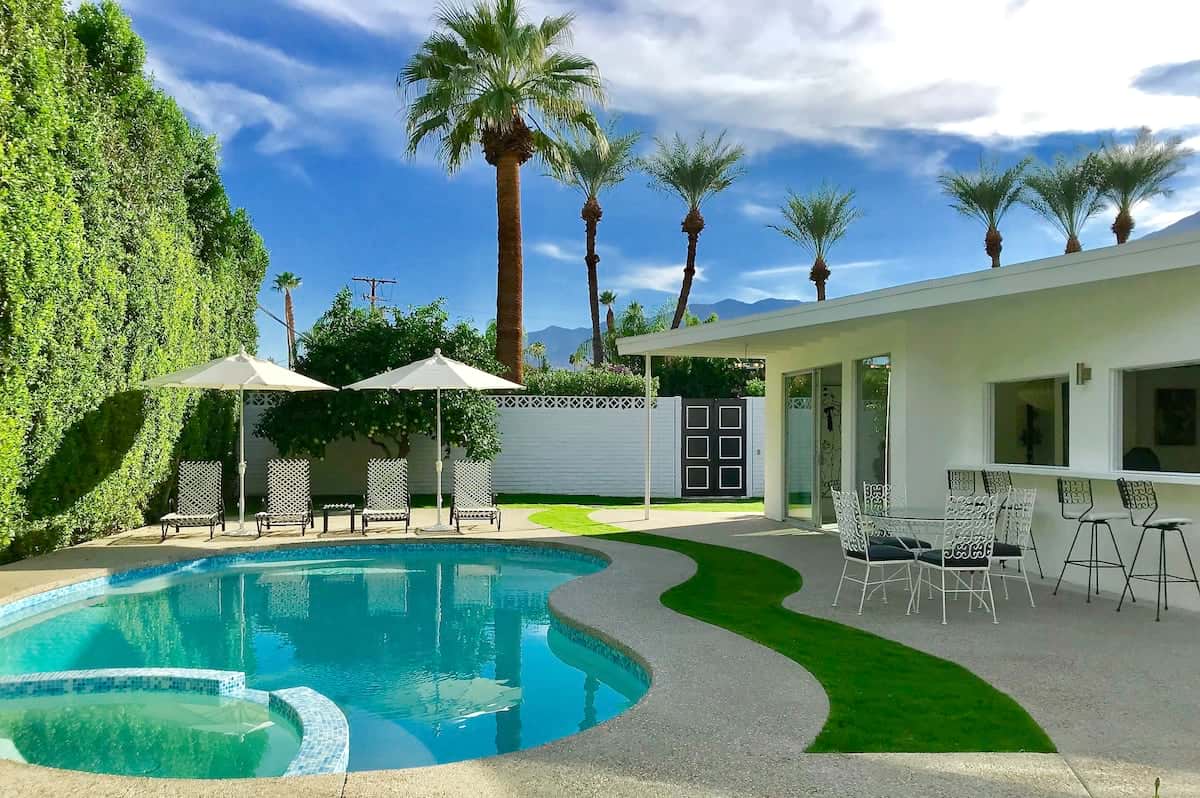 10 guests
Unique modern architecture
Once the summer home of a Hollywood studio head, this sumptuous villa as constructed in the middle of the 20th century. It's one of the first examples of mid century modern architecture.
The spectacular surroundings make it a superb place to take a dip in one of the pools, and you can stay in either of the home's wings. The house has a lot of fascinating history which you can learn more about during your stay too.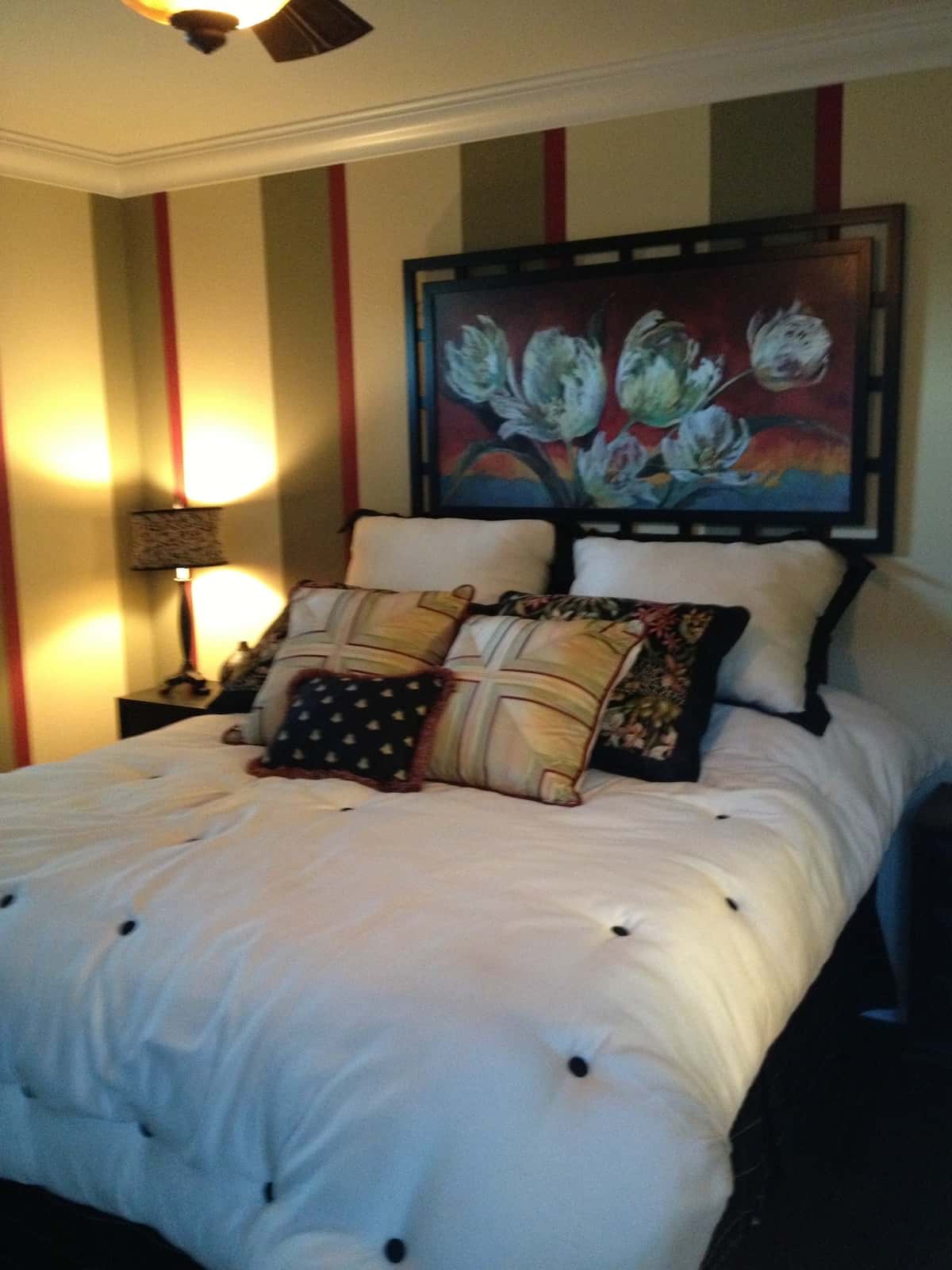 2 guests
Community pool and jacuzzi
Need to do some work either side of your trip to Coachella or hiking in Joshua Tree? This is the place for you. The private casita not only comes with a dedicated workspace and Wi-Fi, but also a shared communal pool and access to tennis courts.
If your work is creative, you're sure to draw some inspiration from the views of the San Jacinto Mountains.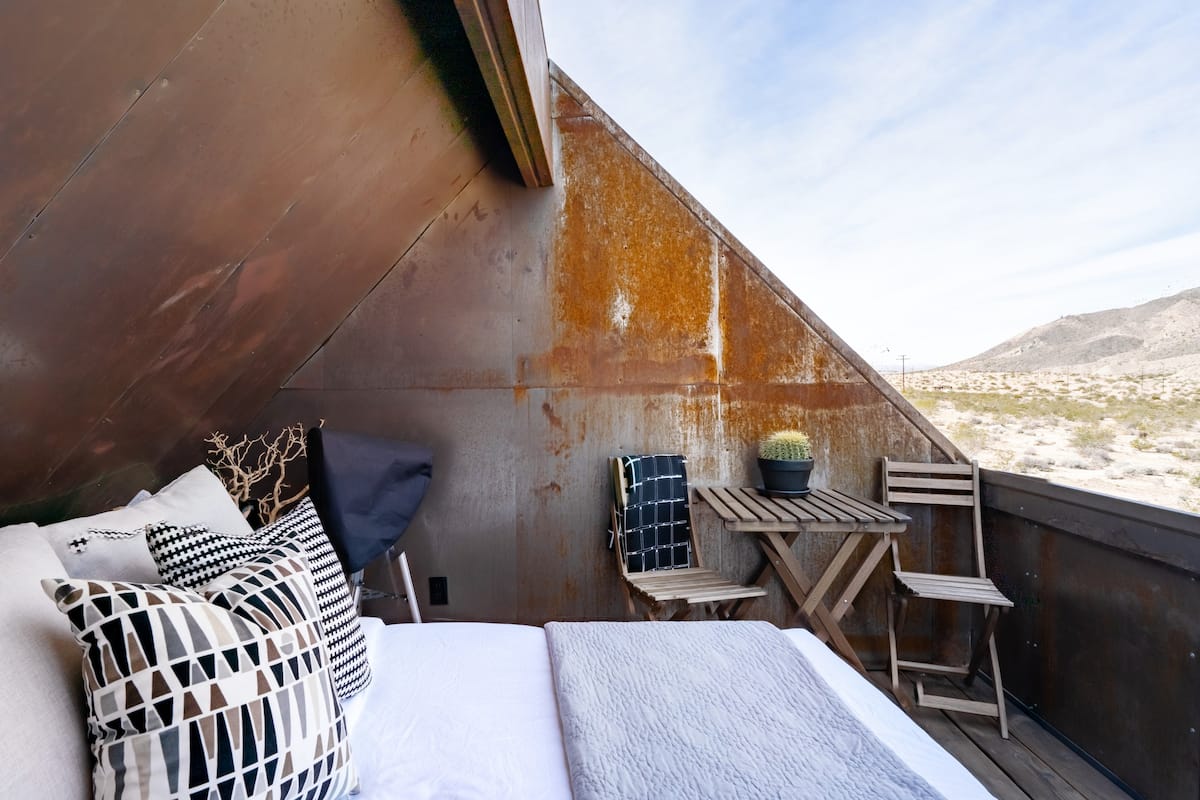 $$$$$$$$
Perfect location for stargazing
6 guests
Outdoor bed with mountain view
While on first glance, this home may look like a rusty barn out in the desert, it's so much more than that. The industrial chic tiny house is way off grid, so this is the perfect place to escape from the stresses of day to day life. The innovative home's best feature is the outdoor bed.
The only problem with it? You won't want to fall asleep as you count the shooting stars overhead!
Most Beautiful Airbnb in Palm Springs | Cliffside Estate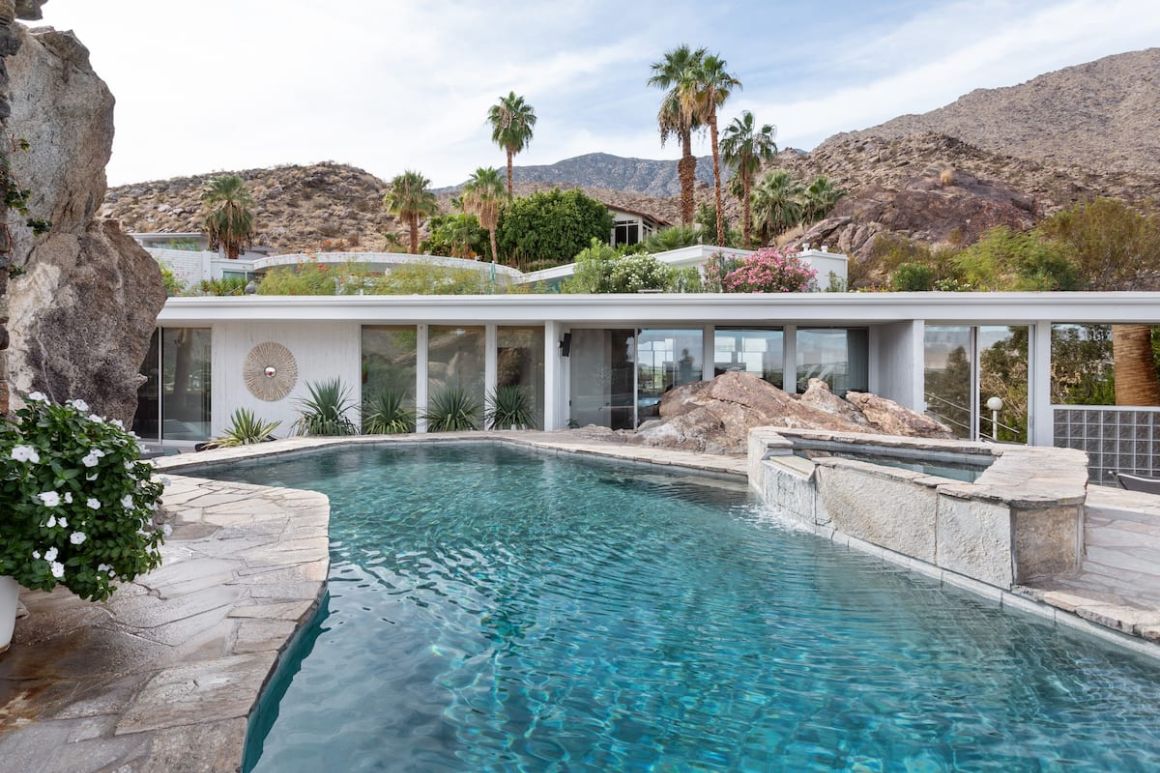 $$$$$$$$$$$$$$$
Swimming pool
8 guests
Stunning valley views
An Airbnb Luxe property, this Cliffside Estate is sure to make your jaw drop. We're not sure if we find the modern architecture of the home or the stunning views of the surrounding desert more beautiful.
You can enjoy them both from the swimming pool or the wrap around bar with floor to ceiling windows. Either way, don't come here without your camera!
6 guests
Al fresco fireplace
Airbnb Plus properties get their seal of approval for excellent review scores and the attentiveness of their owners. And this ranch style home is one of the top Plus properties in Palm Springs.
While the interiors are stunning, it's the outdoor living area that really takes the cake. Not only is there a saltwater pool, but the al fresco fireplace will keep you warm once the sun goes down. Just be sure not to prick yourself on a cactus in the dark!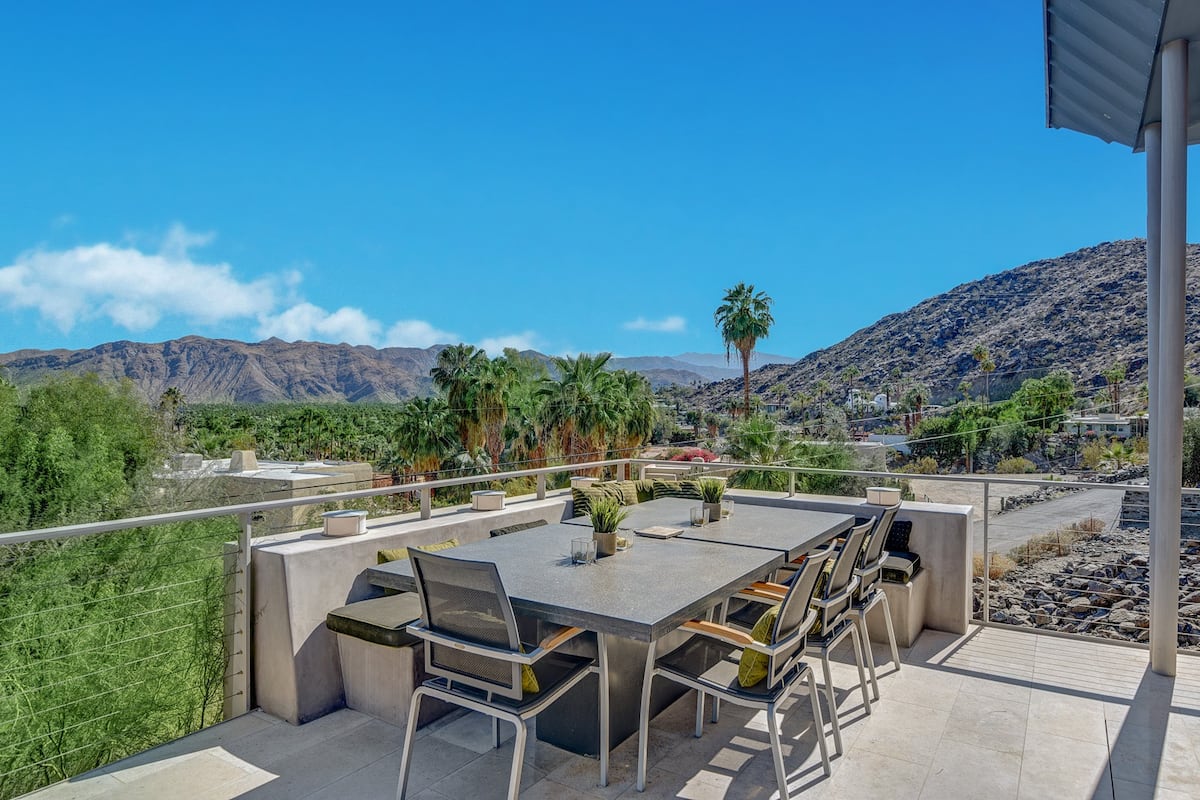 $$$$$$$$$$$$$$$$$$$$
Al fresco entertainment area
6 guests
Stunning mountain views
Another Airbnb Luxe property, this designer hillside apartment looks out over the San Jacinto Mountains and tall palm trees. There are several spots to enjoy the views, but we'd go for the outdoor dining area.
Of course, make sure you spend some time in the swimming pool, and in the outdoor hut area. A place that's designed to make you feel relaxed and pampered!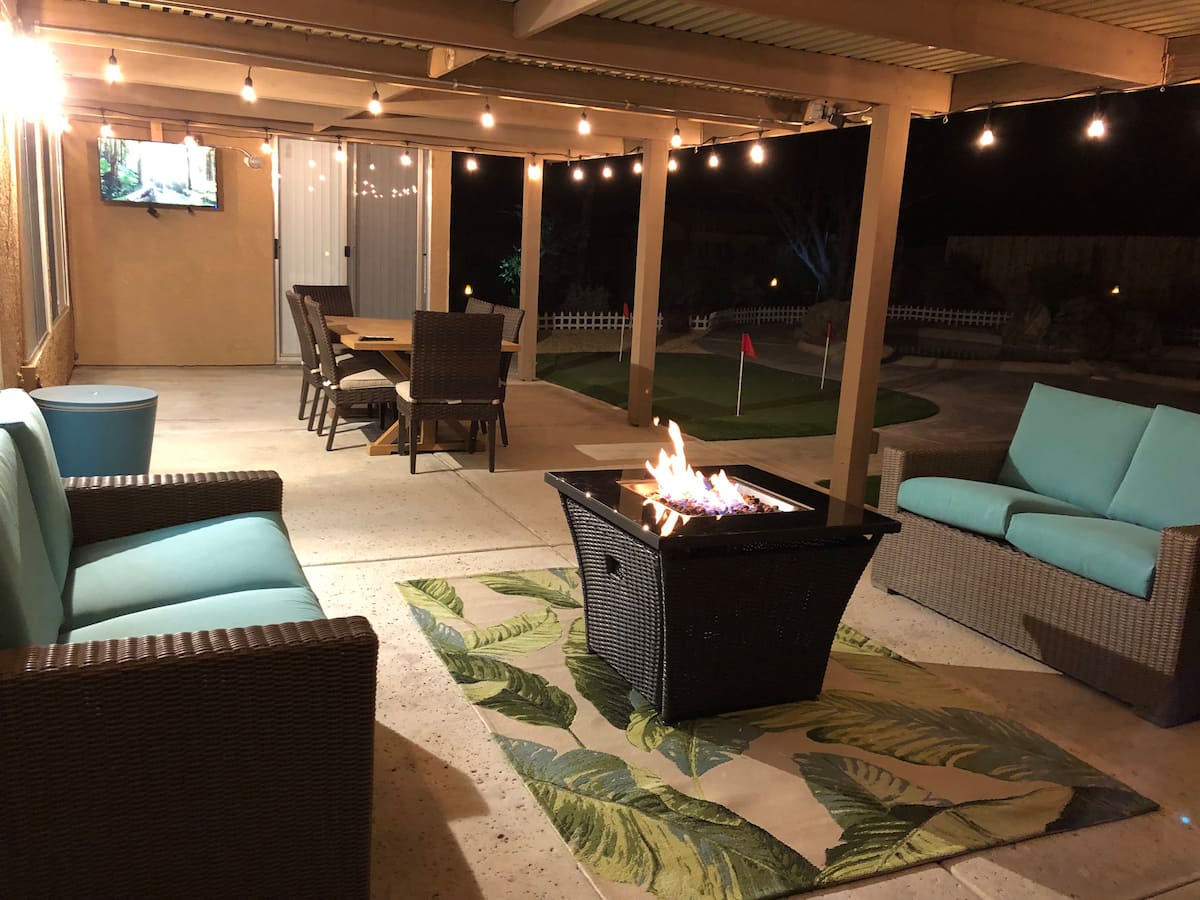 $$$
Inflatable projector screen
8 guests
Awesome outdoor area
Boasting a fire pit, swimming pool, putting green, and inflatable projector screen, can you think of anywhere you'd rather spend time with your mates?
There's an outdoor dining table and a hammock where you can chill out if you're not on the putting green. All that and it's just a short drive from the centre of Desert Hot Springs.
Top 5 Airbnb Experiences in Palm Springs
With some of the Airbnbs above, you may want to spend your whole vacation in your villa or sideways skyscraper. However, for most people, a vacation is a chance to explore a new destination. And there's no better way to do so than with Airbnb Experiences.
Airbnb Experiences can be anything from a hike in the mountains to a romantic experience with your other half. It might even be getting introduced to local culture through food – who doesn't want to do that?
In this next section, we'll take a look at five of the most exciting Airbnb Experiences in Palm Springs. It's up to you to decide which one you want to do first!
$75/person
2.5 hours
Up to 10 guests
What could be a better way to experience Palm Springs than a hike in the Mojave Desert? Well, how about a hike in the Mojave Desert accompanied by goats!
You'll follow the herd at an easy pace, occasionally stopping off for shade and drinks. And some of the more inquisitive goats may even pop over to say hello!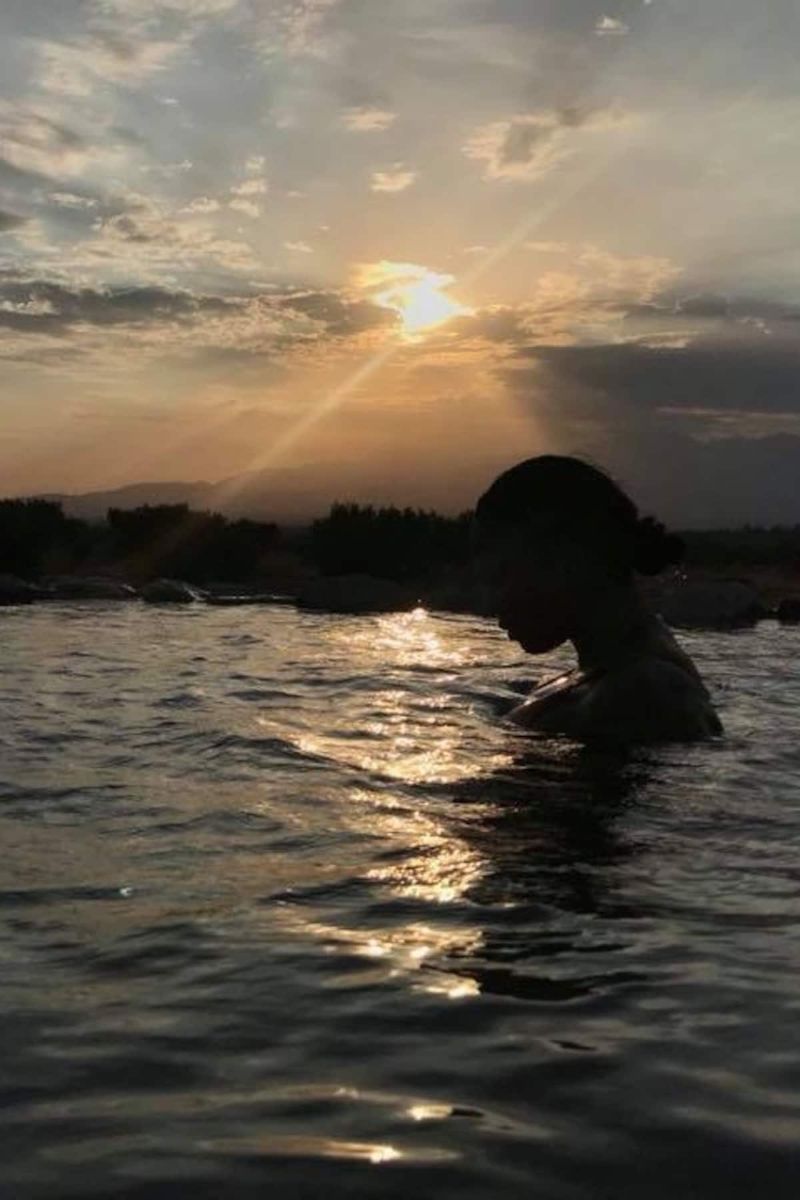 $75/person
2 hours
Up to 2 guests
Travelling to Palm Springs with your other half? Look no further than this perfect romantic trip. Monarch Hot Springs is located between Palm Springs and Joshua Tree and you'll get to spend some time watching the sunset from a naturally occurring hot spring.
Be sure not to wear any make up, perfumes, or hair products before going on this trip.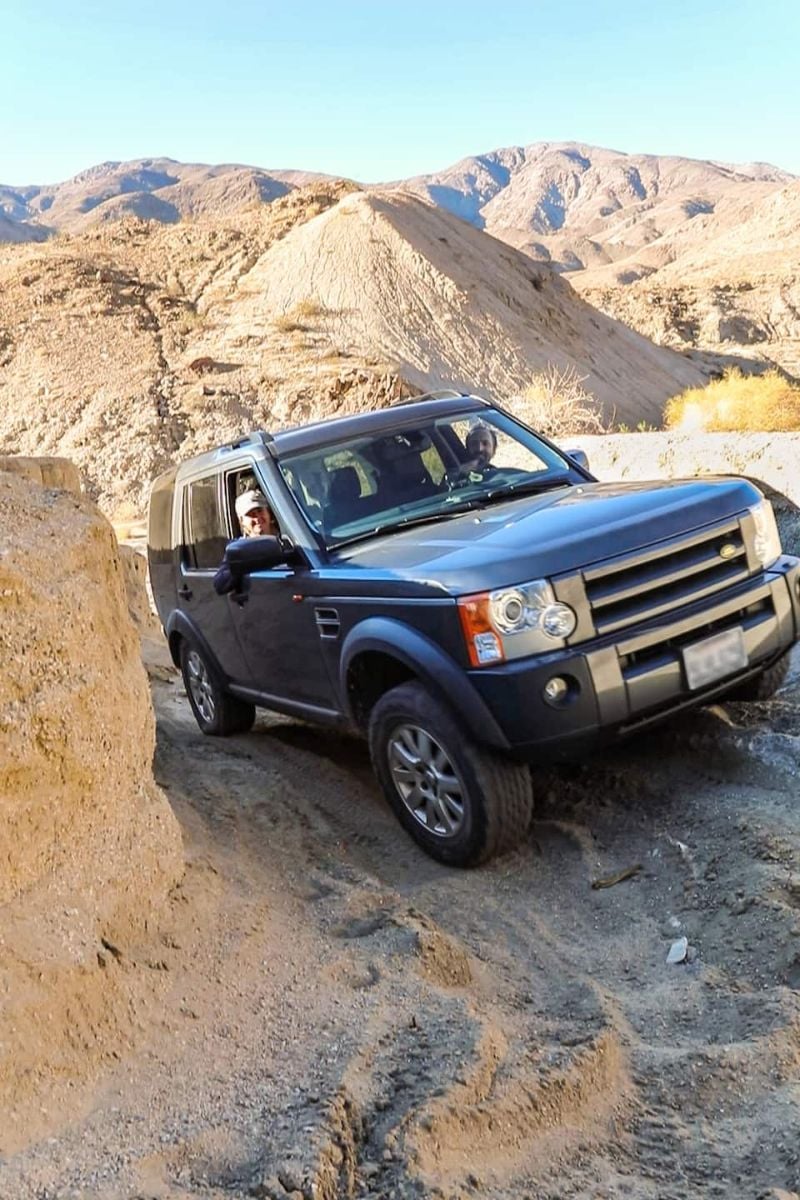 $199/person
7 hours
Up to 6 guests
While you can hike in Joshua Tree, the easiest way to cover lots of land (and stay out of the sun) is in a 4×4. This luxury private tour will see you off-roading through the San Andreas Fault and Joshua Tree National Park.
As you drive across these enormous lands, your guide will you regale you with tales of the area's history, as well as offering you a picnic lunch!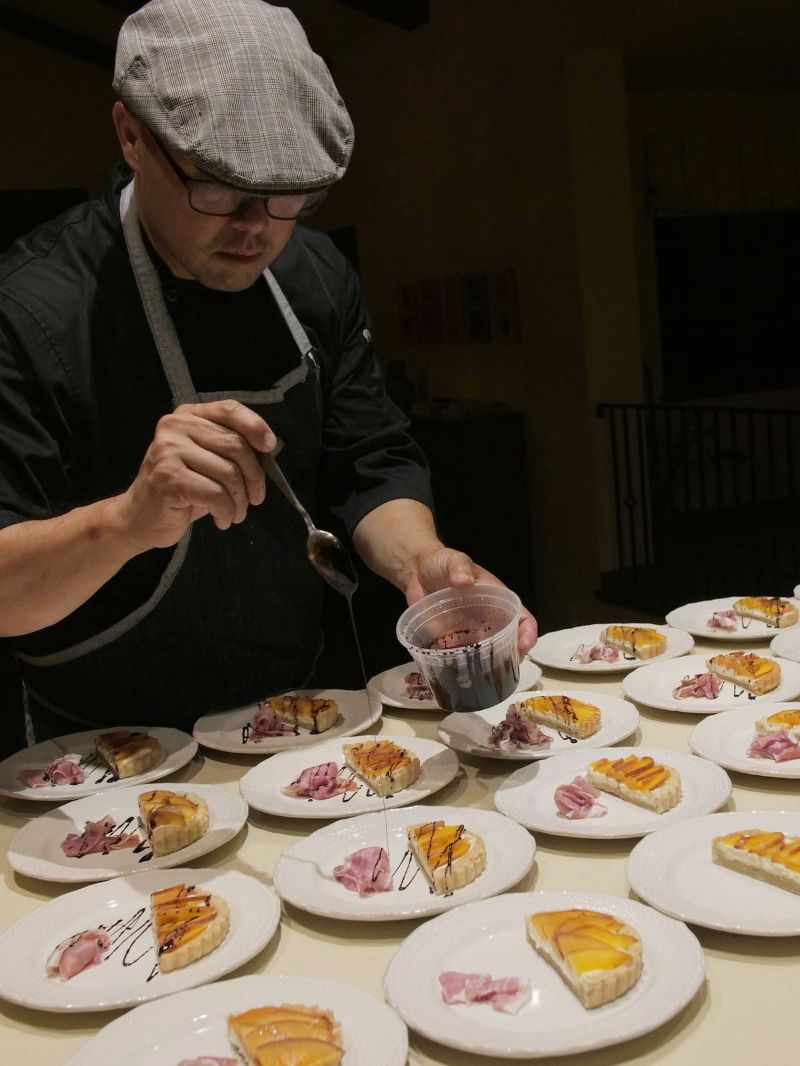 $96/person
3 hours
Up to 10 guests
This one is perfect if you have a vacation rental. Rather than doing a food tour, the chef comes to you. So, bear that in mind when you're looking for accommodation as you'll need a decent kitchen.
Your host will come equipped with the ingredients, but you're welcome to help out in the kitchen before you enjoy a delicious meal… probably in an outdoor dining area.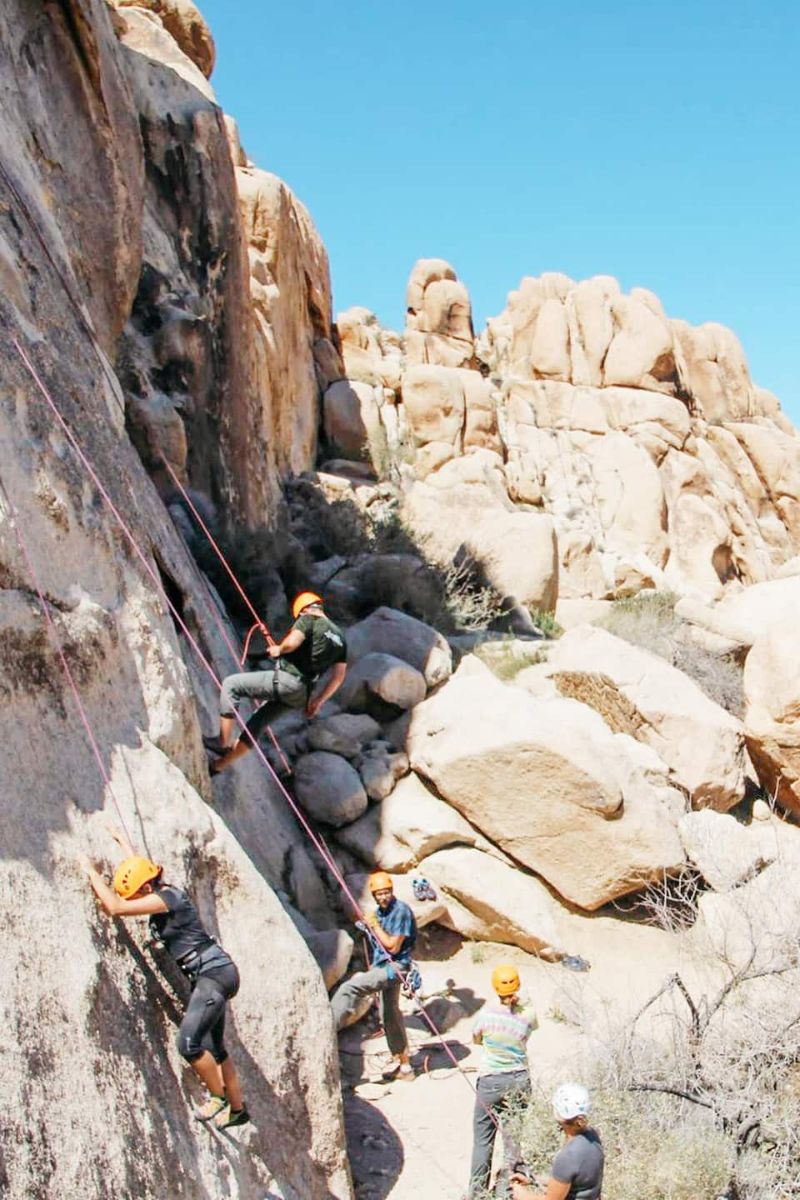 $185/person
4 hours
Up to 4 guests
Want to get the adrenaline flowing on your trip to Palm Springs? This high desert climbing in Joshua Tree should do the job.
If you're new to climbing, your host will make sure that you're comfortable and safe. Locations can be chosen to suit your level. You'll then be shown not only how to climb, but how to belay as well.
Don't Forget Your Palm Springs Travel Insurance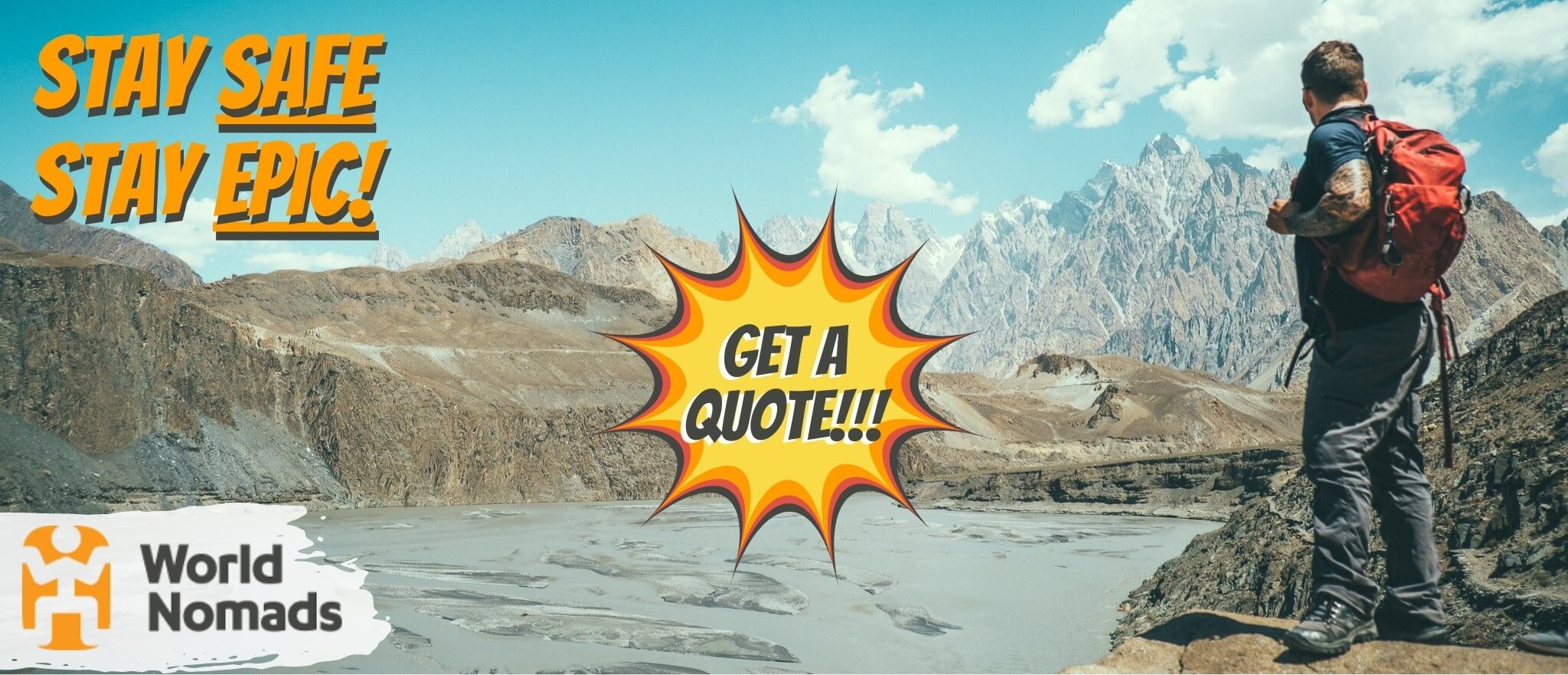 World Nomads' mission is to support and encourage travellers to explore their boundaries. They offer simple & flexible travel insurance, and safety advice to help you travel confidently.
They've been doing it since 2002 – protecting, connecting, and inspiring independent travellers just like you.
Get a quote below or read our in-depth review!
World Nomads provides travel insurance for travelers in over 100 countries. As an affiliate, we receive a fee when you get a quote from World Nomads using this link. We do not represent World Nomads. This is information only and not a recommendation to buy travel insurance.
Final Thoughts on Palm Springs Airbnbs
So, there you have it. You've just seen the 15 best Airbnbs in Palm Springs. Not only that, you've found out about some of the coolest Airbnb Experiences too! Whether you want to stay in a Spanish style villa, an off-grid tiny house, or even a skyscraper on its side, there's an Airbnb in Palm Springs for you.
We hope that wherever you choose to stay, you have an awesome vacation in Palm Springs. Be sure to check out World Nomads and take out a travel insurance policy to keep yourself and your belongings safe!
---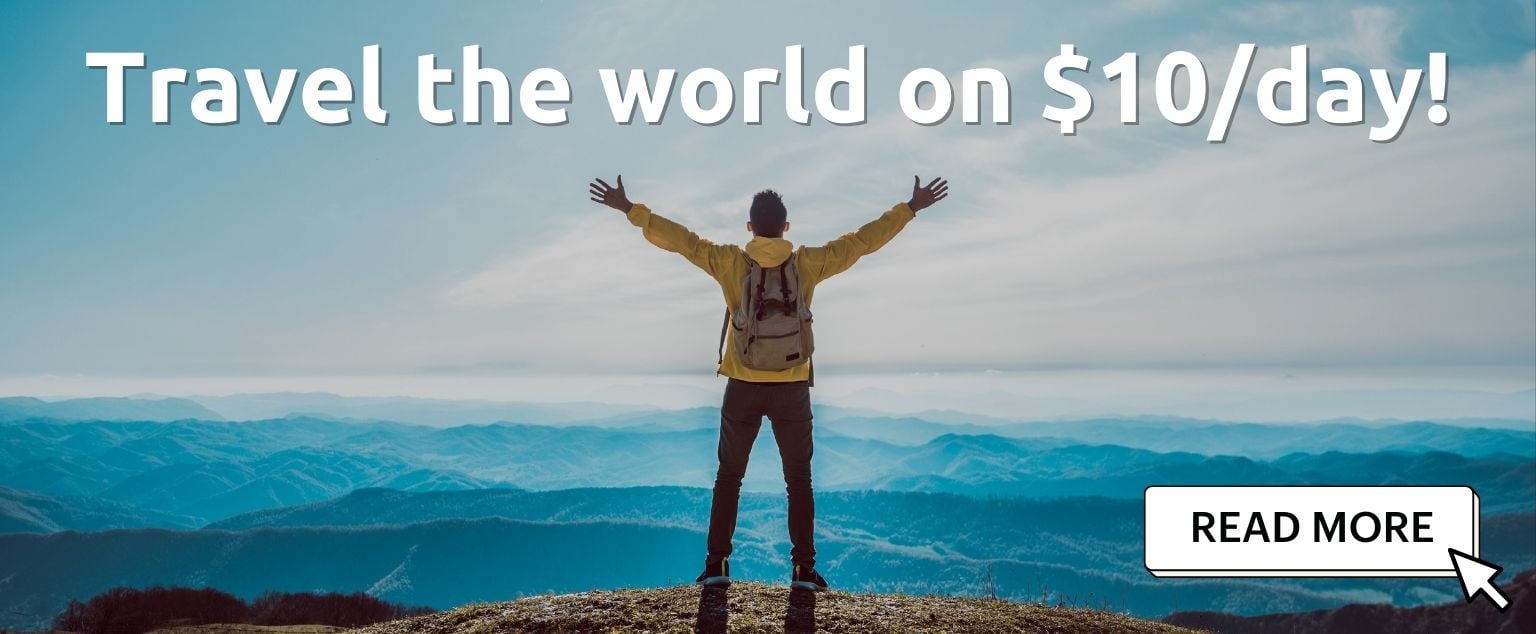 And for transparency's sake, please know that some of the links in our content are affiliate links. That means that if you book your accommodation, buy your gear, or sort your insurance through our link, we earn a small commission (at no extra cost to you). That said, we only link to the gear we trust and never recommend services we don't believe are up to scratch. Again, thank you!