A jungle of molten lava tubes. Waterfalls and hiking trails. A crater lake. Stunning beaches…
You must be heading to Jeju Island, South Korea.
For many western backpackers, Jeju Island has flown over the radar. That said, Jeju Island is very popular with people in Asia for obvious reasons. It is bloody gorgeous. In fact Jeju Island is a fantastic place to go backpacking.
Now to the important question for travelers: How does one find the best hostels in Jeju Island?
Well, Jeju Island is such an awesome place, I decided to write this guide to the best hostels in Jeju Island!
By the end of this hostel guide you will be fully prepared to crush your travels and take Jeju Island by storm. As every backpacker knows, it is much better to spend time planning your awesome adventure rather than researching hostels.
Booking the right hostel for yourself with your own preferences in mind is easy when you have the right options in front of you.
This stress-free guide has done all the tough digging, so you can quickly score the information you need to have an awesome time backpacking Jeju Island.
Let's dive right in…
Quick Answer: The Best Hostels in Jeju Island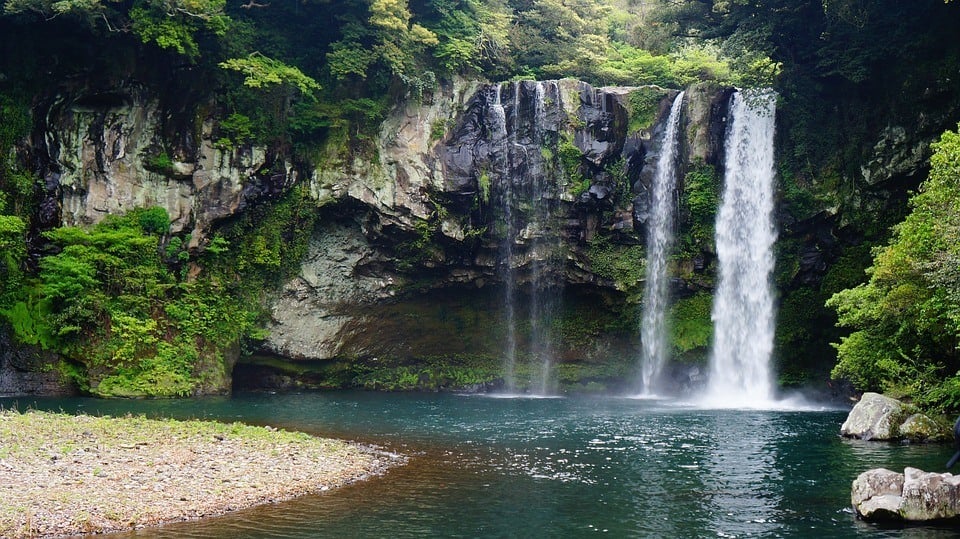 The 10 Best Hostels in Jeju Island
Backpackers to South Korea love Jeju Islan and we are sure you will too. These are the BEST hostels on Jeju Island.
Overall Best Hostel in Jeju Island – Kim's Cabin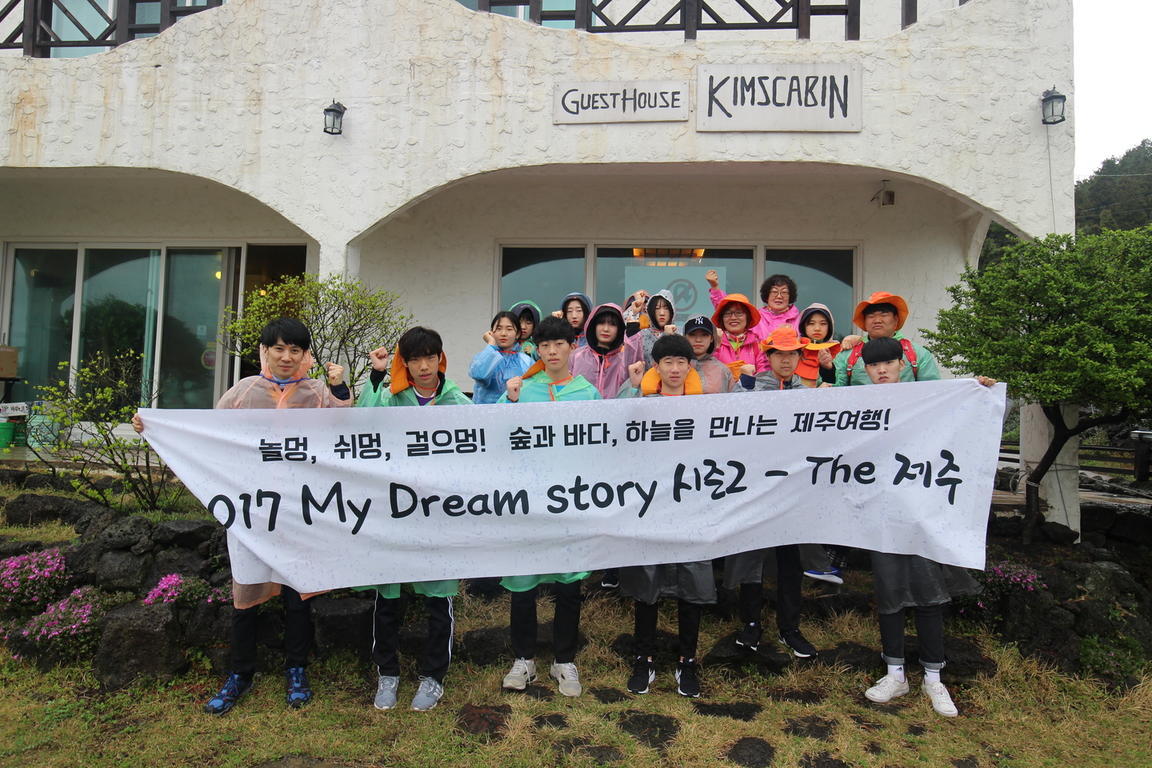 $$$
Cafe
Free Breakfast
Air Conditioning
There's not a lot in the prices of hostels on Jeju, but relative to others Kim's Cabin is at the priciest end. So don't be put off by the triple-dollar sign. It's relative. But then again, being the overall best hostel in Jeju Island, Kim's Cabin is probably in a position to charge a little more. It's SO NICE! It's really homely, got a cozy common area, decent dorms, and a great atmosphere.
This top hostel in South Korea is also located very near to the famed Jeju Olle Trail, the footpath winding round the island, on Jeju's east side, making it very convenient if you're dropping in mid-hike. Or bike. Very nice place.
Best Hostel for Solo Travellers in Jeju Island – Yesjun Guest House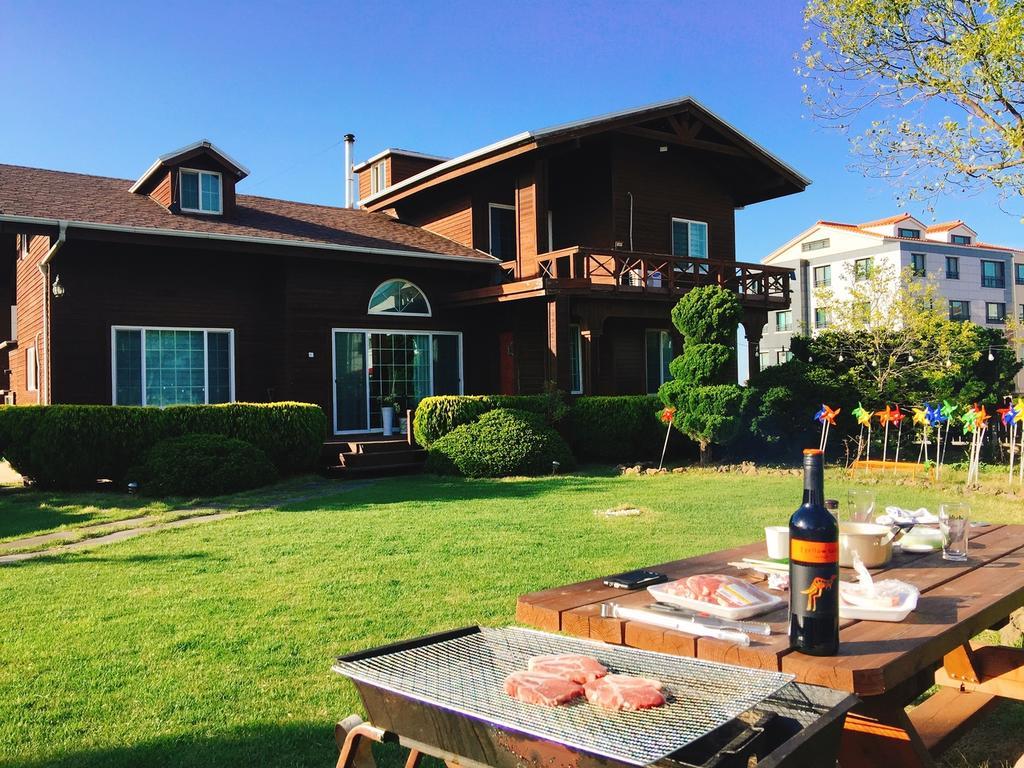 $$$
Free Breakfast
Self Catering Facilities
Common Room
Good times await at the relatively pricey but very-homely-indeed Yesjun Guest House; the friendly atmosphere is great – people sit around the table, cook dinner together, BBQ together. And everyone knows that food is a great way to make friends. The place itself is pretty cool, set like all in a ski-lodge-esque cabin sort of thing – everything is wood. It's cool. That, combined with the social aspect, easily makes this the best hostel for solo travellers in Jeju Island. Plus, part of your booking at Yesjun goes towards a B'friend – a 'non-profit organization that provides food and nutrition to underprivileged children'. We like that.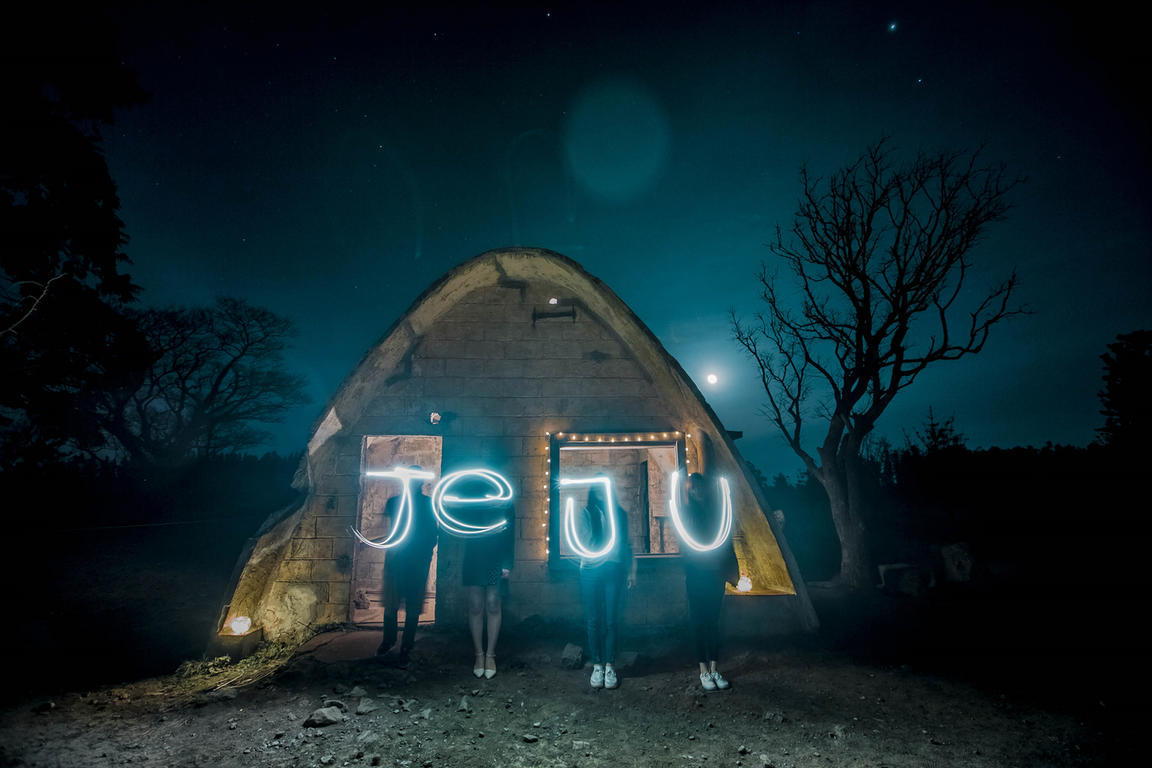 $
24-Hour Security
Free Breakfast
Towels Provided
Usually we'd be put off by something that has 'Airport' in its name, but with SUM it's a totally different story. Not only is it convenient for Jeju Island's airport (5 mins by bus – duh), but it's actually a really nice hostel. Easily the best cheap hostel in Jeju Island – EASILY. It's better priced than other hostels on the island, and though it's possibly a little more basic, the rooms are still well decorated, uniform, bright and colourful. There's a great little cafe attached (downstairs), doubling as the common room. AND the breakfast is free. The island bus terminal is nearby, too.
Best Cheap Hostel in Jeju Island #2 – U & I Guesthouse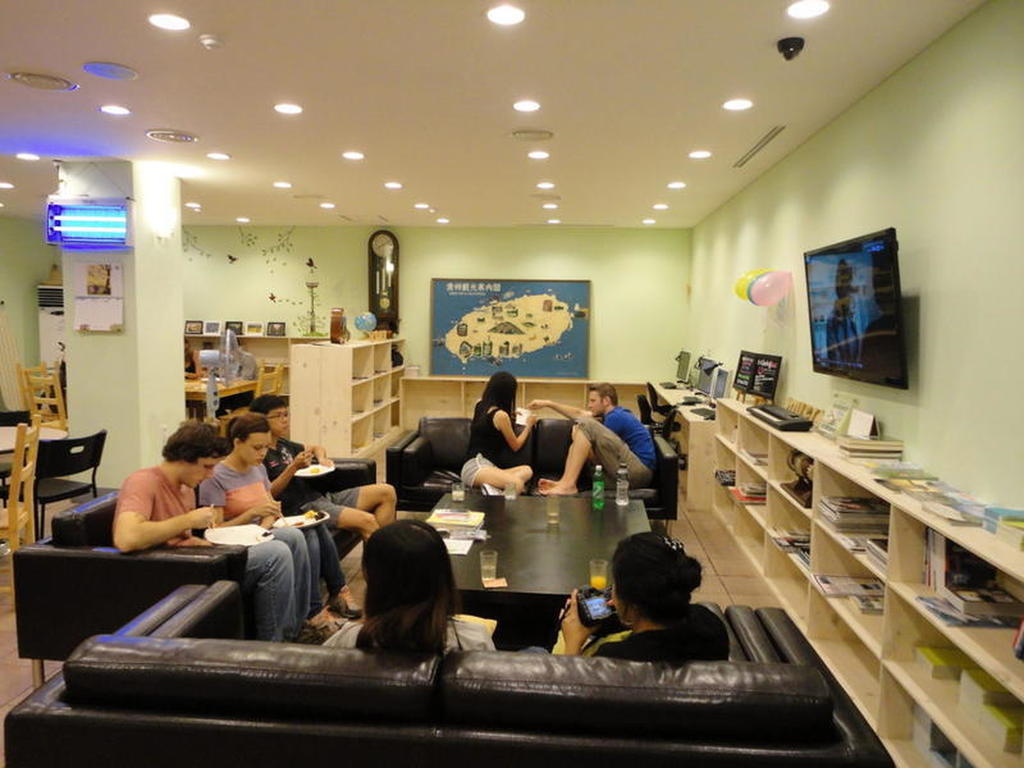 $
Free Breakfast
Outdoor Terrace
Common Room
The dorm rooms at U & I Guesthouse are, hm, shall we say cosy? So bear that in mind if you have a problem with cramped spaces. Not cramped! Cosy. That said this budget hostel in Jeju Island is a right bargain, being up there (down there?) with some of the cheapest places to stay on the island. But the close-quarters living at this Jeju Island backpackers hostel make it really easy to make friends since you'll be sitting with them in the little common area a lot of the time. The staff are really friendly too!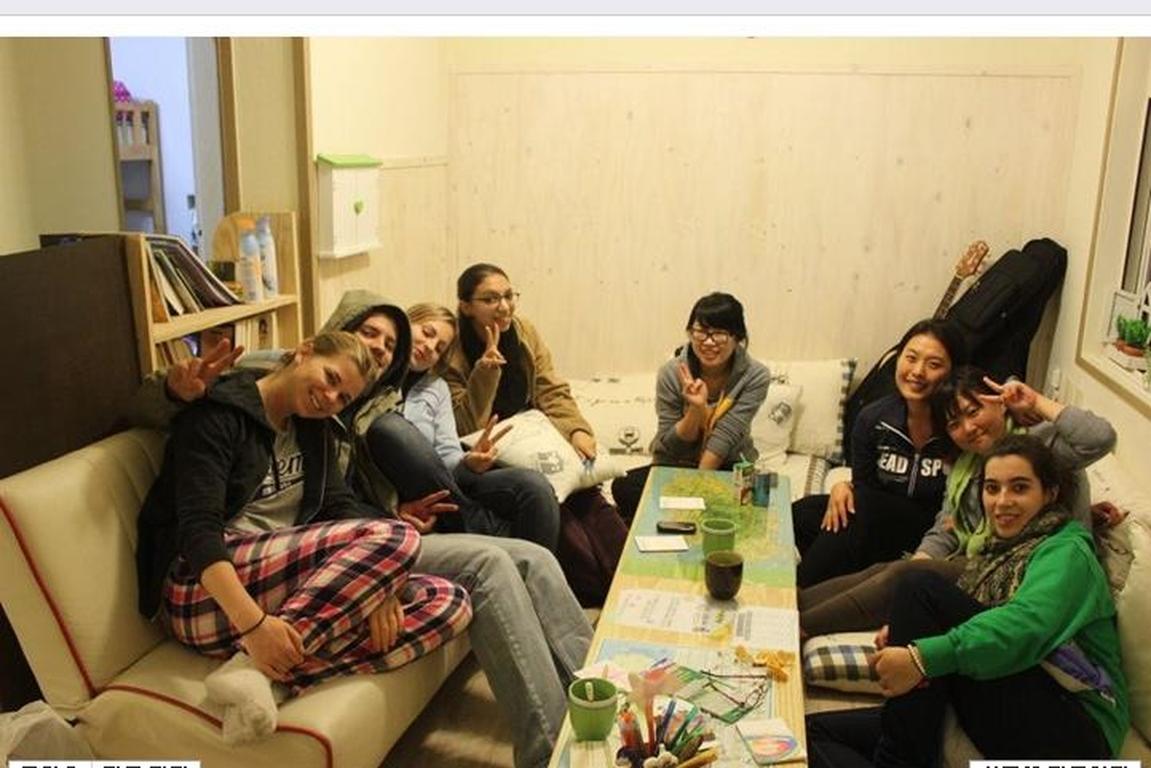 $
Tour Desk
Air Conditioning
Free Breakfast
Another great location, and amongst the cheapest hostels on Jeju Island, Greenday Guest House is about a 5 min walk from the Dongmun Market – the biggest, most buzzing market on Jeju Island. And that is a pretty fun, interesting thing to do, let's be honest. Aside from location, this cosy place has a friendly atmosphere, the staff are great, all the toiletries you could need are provided for, and there's a substantial free breakfast on offer – just don't turn up late to breakfast! Easy to see why this bargain is a highly recommended hostel in Jeju Island.
Best Hostel for Couples in Jeju Island – Rainbow in Jeju
$$
Common Room
Air Conditioning
Self Catering Facilities
Cute cute cuuuuute! We love the sweet decor at Rainbow, arguably the best hostel for couples in Jeju Island. The private rooms are done in such a clean, minimalist style, as is the whole rest of the hostel, including the modern-feeling dorms, the plastered corridor, the wood and clean lines of the common room. Ah, it's just… lovely. Perfect for a slice of your own space if you've stayed in one too many dorm rooms on your trip. Even then, this is a great option even for singles, too. But couples love privacy, and this is CUTE privacy. And even the kitchen is like something from a design magazine. Love it.
It's the BBQ nights at this Jeju Island backpackers hostel that make it the perfect place for a good time – the fun moves downstairs to a bar with live music after a certain point in the night. That point. When you've moved from beer to soju. We know all about it. But yeah, this is probably the best party hostel in Jeju Island, due to the super social atmosphere of the place. Despite this, it's pretty quiet at night – we have no idea how they manage that. But if you're looking for fun times, book yourself in at the aptly named Backpacker's Home. You won't regret it.
Best Hostel for Digital Nomads in Jeju Island – MIDO Hostel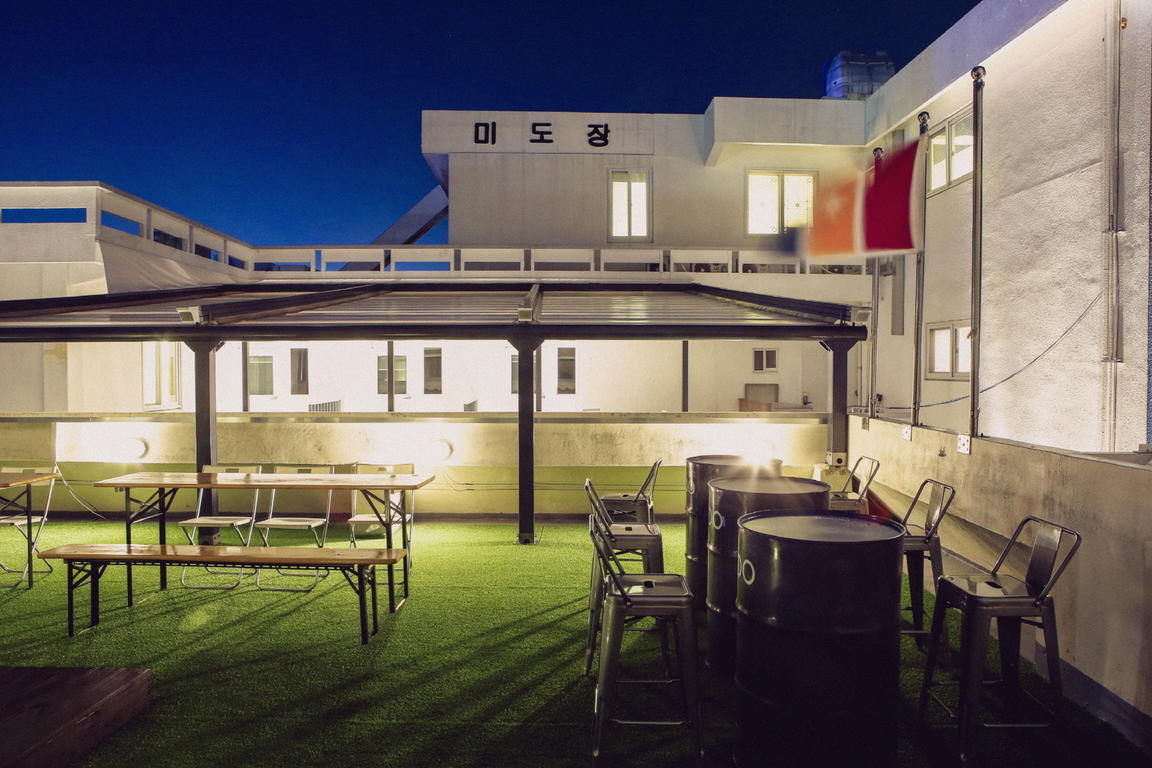 $
Air Conditioning
Free Breakfast
Cafe
Located in Seogwipo City, MIDO ('beautiful island' in Korean) is a great place to stay in Jeju Island if you're not necessarily ALL about the hiking or cycling or any of those active outdoorsy things. Being in an urban area means you're well located to explore what urban areas have to offer, i.e. things to eat, places to chill, bars – all the good stuff. That's great if you want to see what's on offer – or find places to work with a little WiFi. That's not discounting MIDO though: easily the best hostel for digital nomads in Jeju Island, the dorms are minimal-industrial cool, it's super spacious for laptop working, and it's budget-friendly. Easy choice!
Best Hostel with a Private Room in Jeju Island – Island Guesthouse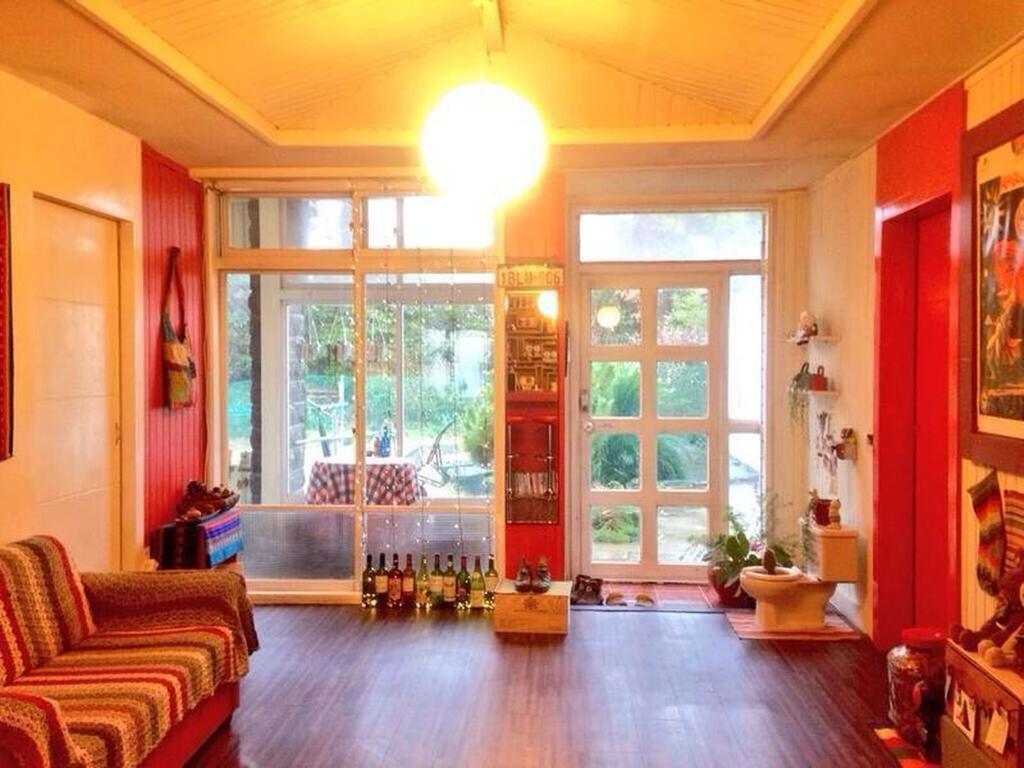 $$$
Bar
Free Breakfast
Bicycle Hire
Bright, cosy and colourful, Island Guesthouse is offered up as a chance to escape city life, with its nice non-urban location and quiet, relaxed atmosphere. This is not the best hostel in Jeju Island, but it is cute and the people that run it are super friendly and helpful, going above and beyond to help order taxis and things like that (if you can't speak Korean, which you probably can't). That makes all the difference. So, sure, it's not in town, and you need to get buses everywhere, and it's a bit more than other hostels, but what it lacks it makes up for with a really warm and welcoming atmosphere. The private rooms are definitely the highlight of this laid back hostel.
Things DO go missing sometimes…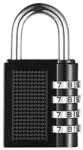 Psst! Heading to a hostel? Don't forget to pack a padlock! It's well worth having one so you can secure your locker and protect your stuff!
More Best Hostels in Jeju Island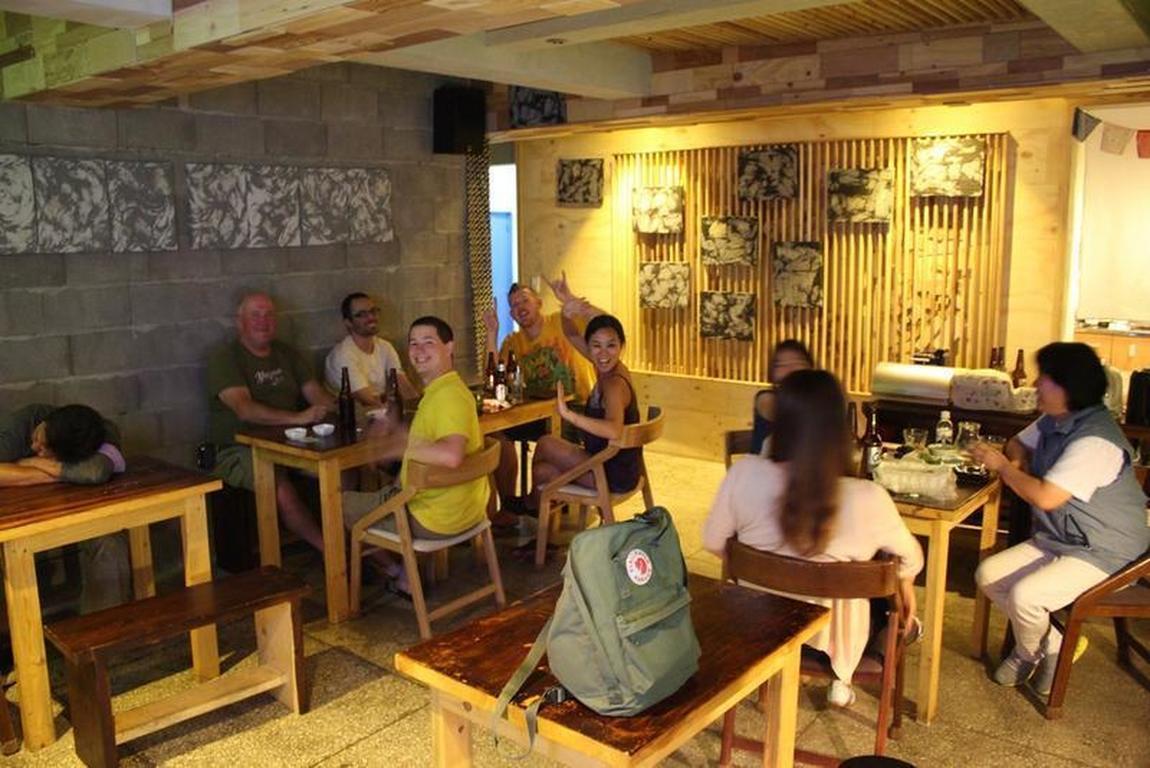 $$
Free Breakfast
Air Conditioning
Towels Included
The not-very-imaginatively named Backpackers in Jeju City Center is a pretty decent option when it comes to a budget hostel in Jeju Island. There's a free breakfast, the staff are really friendly, the location is pretty decent (especially if you like exploring towns and cities), and everything is nice and clean. It is also close to the nightlife scene in Jeju Island. The downside is that being in the city centre, it can get pretty noisy but – eh. It's ok, right? Earplugs all the way. The rooms are also pretty small, but we're talking youth hostel in Jeju Island – not the Ritz. Overall, a solid choice for convenience.
Is This the Best Travel Backpack EVER???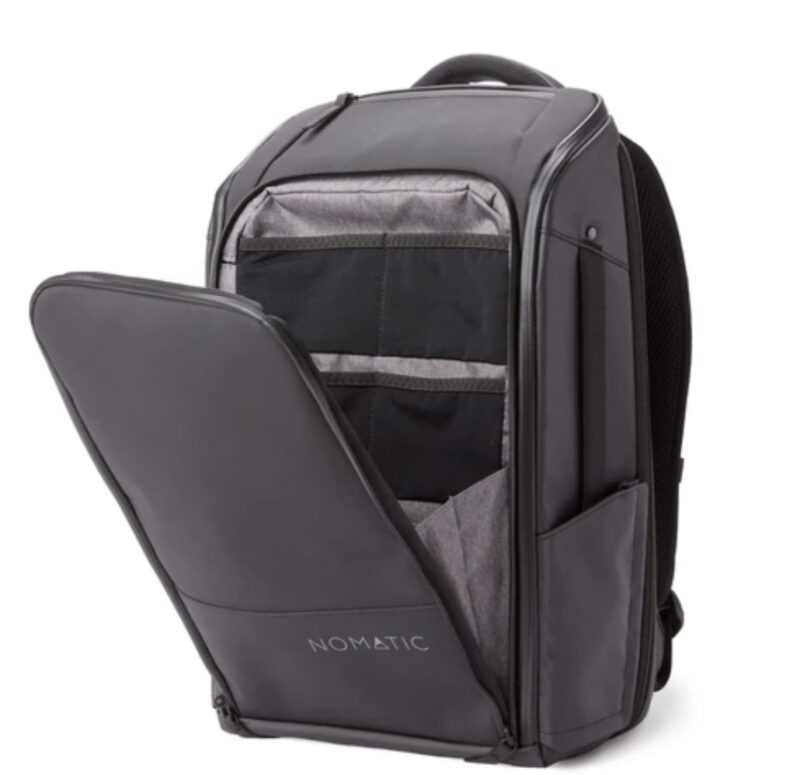 What to Pack for your Jeju Island Hostel
Pants, socks, underwear, soap?! Take it from us, packing for a hostel stay is not always quite as straight forward as it seems. Working out what to bring and what to leave at home is an art we have perfected over many years.
Check out our definitive Hostel Packing list for our top packing tips!
Why you should travel to Jeju Island
Well guys, that's all I got; my guide to the best hostels in Jeju Island is complete at last.
I know that now you are fully prepared to book an awesome hostel that works for your own needs and budget.
There are so many damn fun things to do in Jeju Island, you'll certainly need to get some solid rest to keep up with all the activities the island has on offer.
If there is still any doubt in your mind about which hostel to go with, I'll make it easy for you — Just go with my top pick for best overall hostel in Jeju Island: Kim's Cabin — you certainly will not be disappointed. Happy backpacking!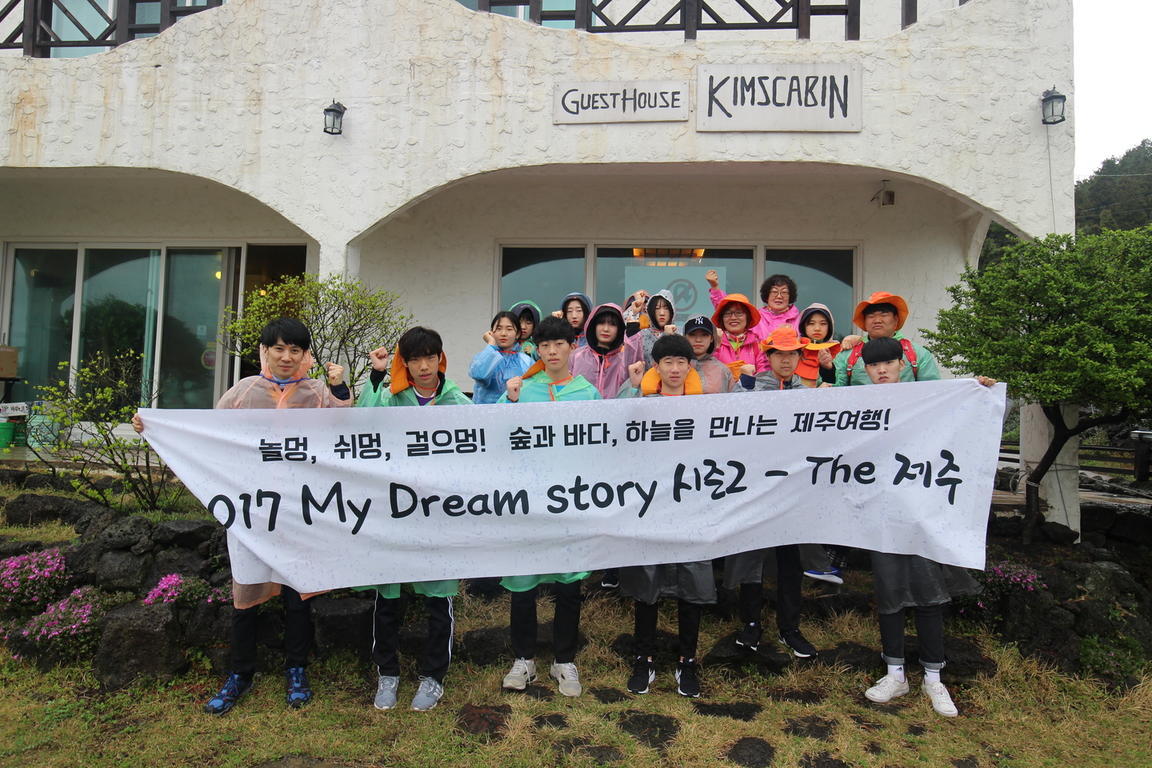 FAQ about Hostels in Jeju Island
Here are some questions backpackers ask about hostels in Jeju Island.
Travel Safety Tips for Jeju Island
And don't forget Travel Insurance! We've put together a roundup of Travel Insurance for backpackers – check it out here, or if you're low on time, get a quote from World Nomads, our favorite travel insurance provider.
Getting an estimate from World Nomads is simple – just click the button or image below, fill out the necessary info, and you're on your way!

Over to you
By now I hope our epic guide to the best hostels in Jeju Island has helped you choose the perfect hostel for your adventure!
If you think we've missed anything or have any further thoughts, hit us up in the comments!
---
Find out how YOU can support the site.
We work hard to put out the best backpacker resources on the web for free! It's all about helping out our tribe of awesome backpacker readers (that's you!). Please visit the link to find out how you can help keep the site going 🙂
For the sake of transparency, some of the links in our content are affiliate links. This means that if you book your accommodation, buy a piece of gear, or sort your insurance through our link, we earn a small commission at no extra cost to you. We only link to stuff that members of the Broke Backpacker team has actually used and never endorse products or services that are not up to scratch. Thanks for your support!