When you think of South Korea, your mind probably immediately runs to K-Pop, Squid Games, and high-techie gadgets. And you wouldn't be wrong, South Korea is all of those things and so much more.
It's a moving culture that effortlessly combines its rich traditions with new and emerging trends, and when it comes to the culinary arts, this is no exception.
Korean cuisine is all about eating healthy. K-Diet, as it's sometimes called, is usually a rice-based meal with tons of vegetables, and Kimchi is nearly always on hand to add a bit of flavor to any meal. And have you ever had Korean BBQ? You'd be a fool not to!
But what are the BEST Korean dishes? South Korean food has advanced a lot over the years, and is vastly becoming more experimental, unique, and bursting with unfamiliar flavors – it's impossible to choose one of the best, so instead, I've listed 16 of the best.
If you're packing your bags for South Korea soon and are not sure what delicacies to try, don't worry, these are the best South Korean dishes you must try!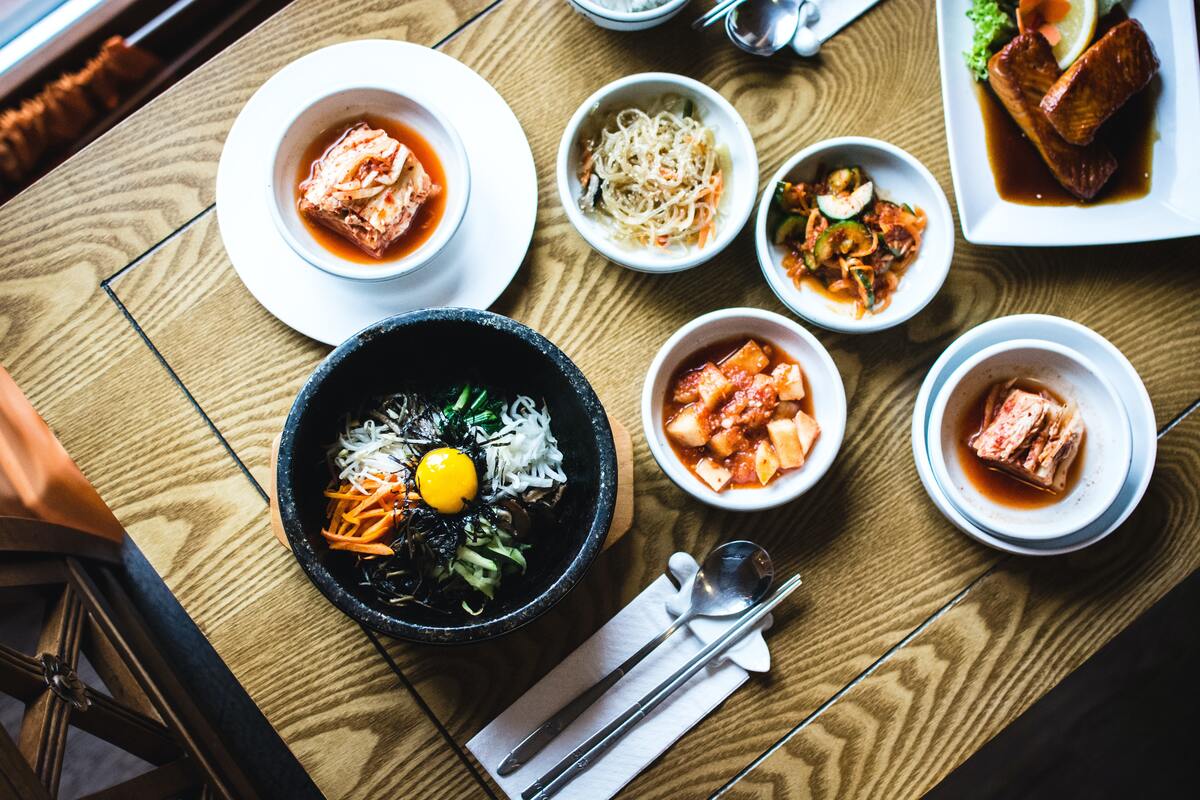 Unlock Our GREATEST Travel Secrets!
Sign up for our newsletter and get the best travel tips delivered right to your inbox.
What is Food in South Korea Like?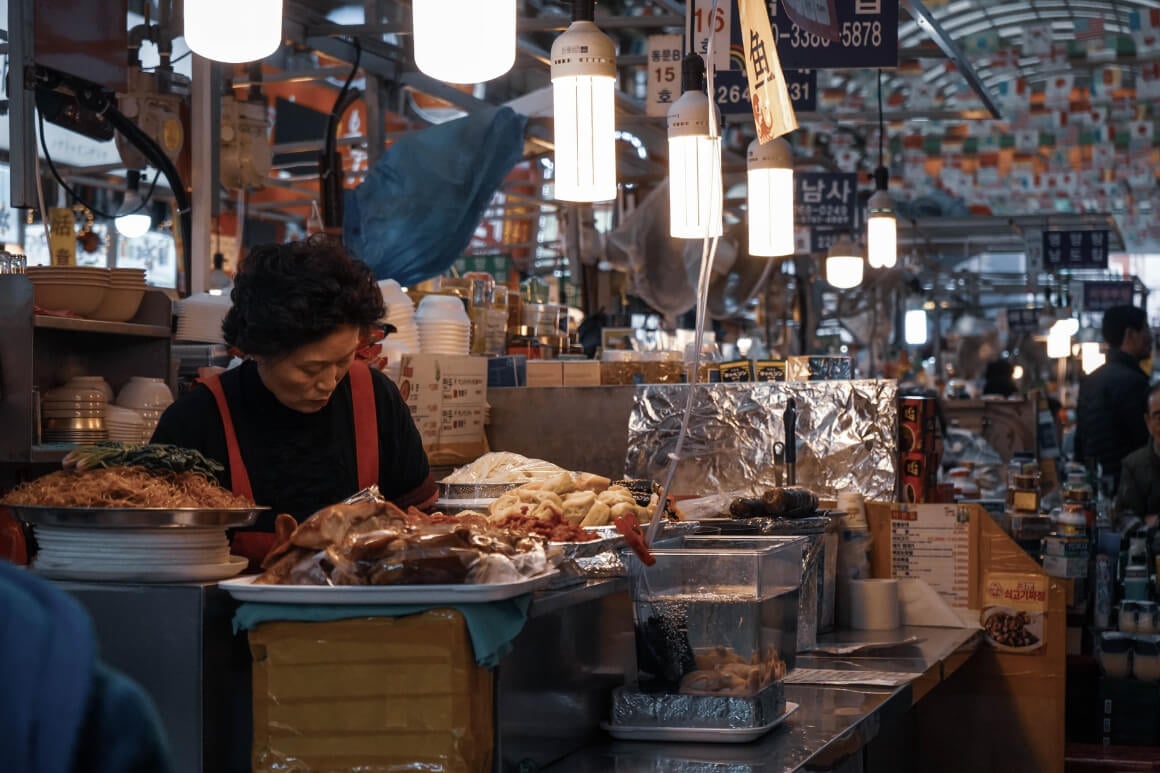 South Korean food isn't too dissimilar from other Asian cuisines, especially Chinese food. In fact, South Korea's national dish, Kimchi (or Xinqi as it's now named), has been subject to a lot of debate in China that claims the fermented vegetable dish originally belongs to them.
Traditional South Korean meals are generally served in small bowls of vegetables, seafood or meat, paired with rice or noodles. Nearly every meal comes with a small side order of kimchi, if it's not included in the meal itself – have you ever had kimchi pancakes? I mean, YUM!
Of course, South Korea's national dish is Kimchi, a fermented form of Korean reddish called napa cabbage. But they also have other fermented foods too, such as ganjang (soy sauce), doenjang (soy bean paste), and chongkukjang (fermented soy bean paste).
Fermented foods are served with every meal not just to add flavor, but because they're very healthy! Kimchi in particular is often mixed with lactic acid bacteria, so they have probiotic qualities that are great for your gut. Anti-inflammatory, antibacterial, antioxidant – that's the K-Diet way!
Sesame oil, oyster sauce, and soy sauce are often used in making South Korean meals. Soups and stews are popular across South Korea, as is fast food such as BBQ meats and fried chicken.
Some popular ingredients used in South Korean food are seaweed, jellyfish, garlic and soy-bean. They also love their food to be spicy, so you'll often find dishes with Kochujang (a Korean chili pepper paste) or Kochukaru (chili powder).
South Korean Food Culture Across the Country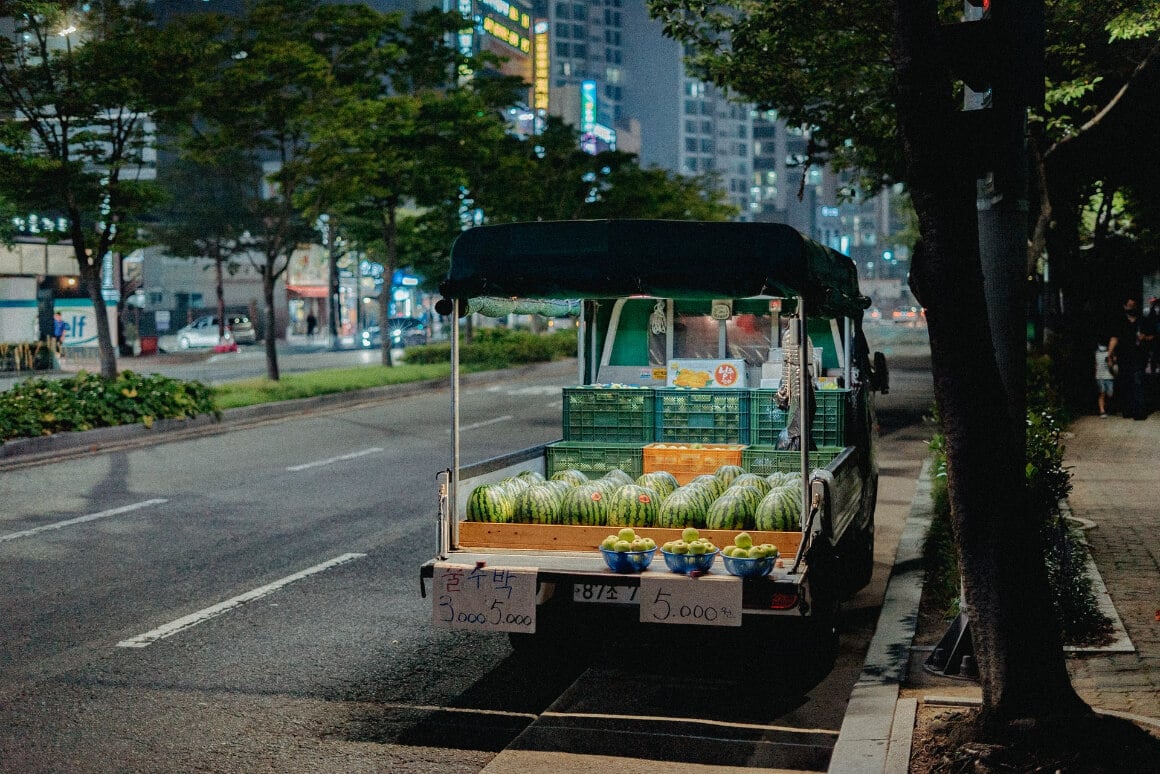 If you're preparing to travel to South Korea then you'll want to get brushed up with the culinary culture before you go. One thing you need to know is that South Korea takes dining very seriously. Like in most Asian countries, sitting around the dining table with your family is the most important part of the day.
When entering any restaurant in South Korea, prepare yourself for chopsticks – metal chopsticks. If you're not used to chopsticks, fair warning, metal chopsticks are incredibly slippy and hard for Westerners to use. The reason for the metal chopstick is it's seen as more sanitary than wooden chopsticks, and easier to clean.
As tourists, you should also know that slurping and making loud noises when you eat is not a sign of the enjoyment of food in South Korea. The locals prefer a more quiet dining experience, so try not to slurp your noodles too loudly.
You should also note that depending on the region you visit, the culinary delights may change. Jeonju, for example, is named "Taste City" in South Korea, and was even named a UNESCO city of gastronomy in 2021. Jeonju and the surrounding region are known for their "slow foods", such as dried, pickled, or fermented food.
The provinces of Seoul and Gyeonggi-do, along with the Chungcheong-do province, are known for their light and not too salty dishes. Beef is a popular ingredient in Seoul and the Gyeonggi-do province, especially in dishes like yukgaejang.
You'll find more seafood dishes in the Chungcheong-do region, such as fish noodles and crab kimchi. In Jeolla-do provinces, you'll encounter salted seafood, and a regional soybean paste used to make pickles. In the Gangwon-do province, make sure to try traditional dishes like maemilgukjuk (buckwheat porridge), and dubu kimchi (tofu stir-fried kimchi).
If you're looking for something hot and spicy, the best South Korean dishes for you are in the Gyeongsang-do provinces. Here you can find things like giant crabs, with ingredients like ginseng (a root vegetable), and seaweed. On Korea's Jejudo island you will find, as you might expect, fish-based dishes, such as fish soup.
By large, the country's dishes change seasonally. But on a more regional scale, you can see how the peninsula's microclimates and landscapes heavily influence the local gastronomy.
Make sure to brush up on the drinking and dining etiquette if you plan to eat with the locals.
South Korean Food Festivals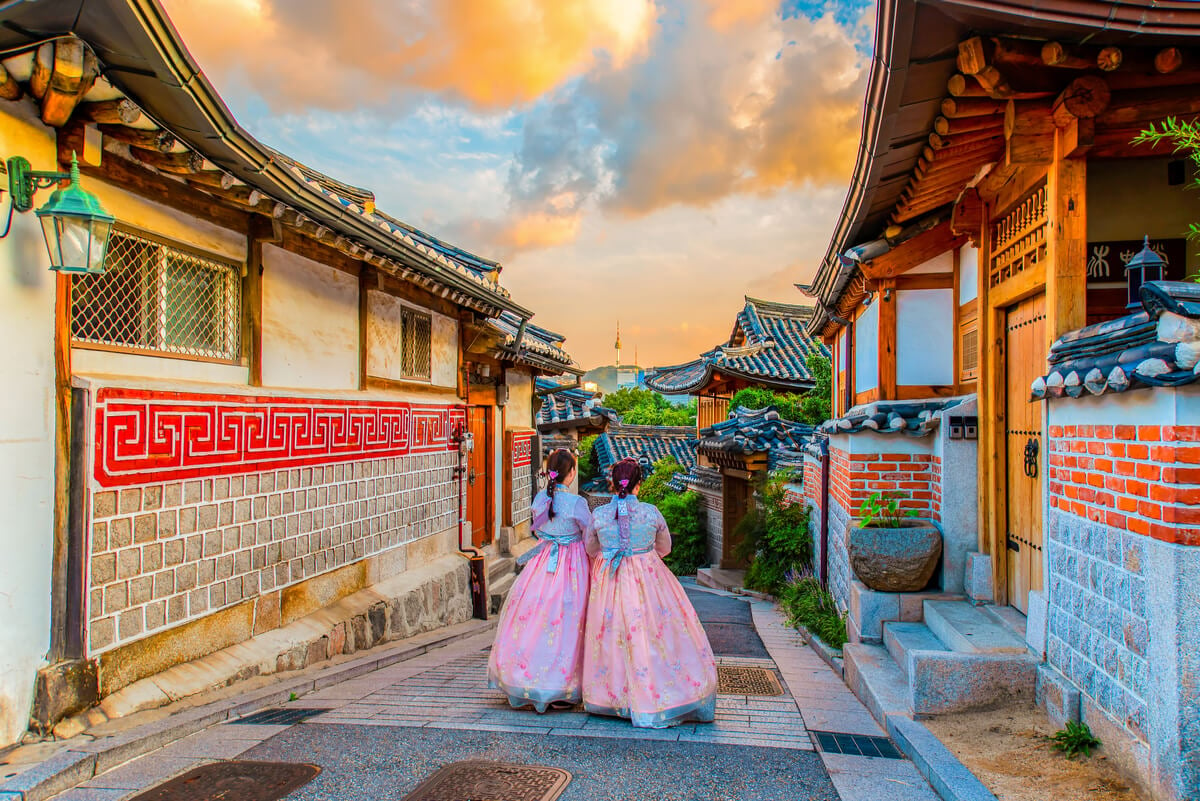 South Koreans love to celebrate and have a good time, and so you should definitely try to add a foodie festival to your itinerary before you go.
In typical South Korean fashion, you can expect these festivals to be high-tech and embracing the modern era, but still rooted in its traditions – for example, you can celebrate the gastronomy while watching a K-Pop group!
You'll quickly realize that South Koreans enjoy a drink. A party or festival isn't complete without a local alcoholic beverage in one hand. Before you leave South Korea make sure you try makgeolli, a traditional rice-based alcohol. Careful – it's strong!
One of the most talked about festivals in South Korea is The Annual Kimchi Festival, also known as Kimjang, which is held in Seoul in early November. The idea behind the festival is to educate visitors about the importance of kimchi in South Korean culture, so if you're visiting in November, make sure to add this to your Seoul itinerary.
Another renowned festival is the Annual Daegu Chimac Festival, which is celebrated in July at the Duryu Park in Dalseo-gu. This festival is all about chicken and beer. You might even feel like you're having an Asian KFC as you eat your chimaek, a pairing of fried chicken and beer. The festival lasts five days.
There's also the Geumsan Insam Festival, which is held around Chueok, the Autumn harvest festival. The Geumsan Insam Festival is held in September or October (it changes annually as the festival is celebrated following the lunar calendar) in Geumsan. It celebrates the area's ginseng, a root vegetable that has been cultivated here for thousands of years.
The Best South Korean Dishes
Get ready your notepad and pen ready, if you're heading to South Korea then you'll want to make sure you try all of these incredible dishes!
1. Haejang-guk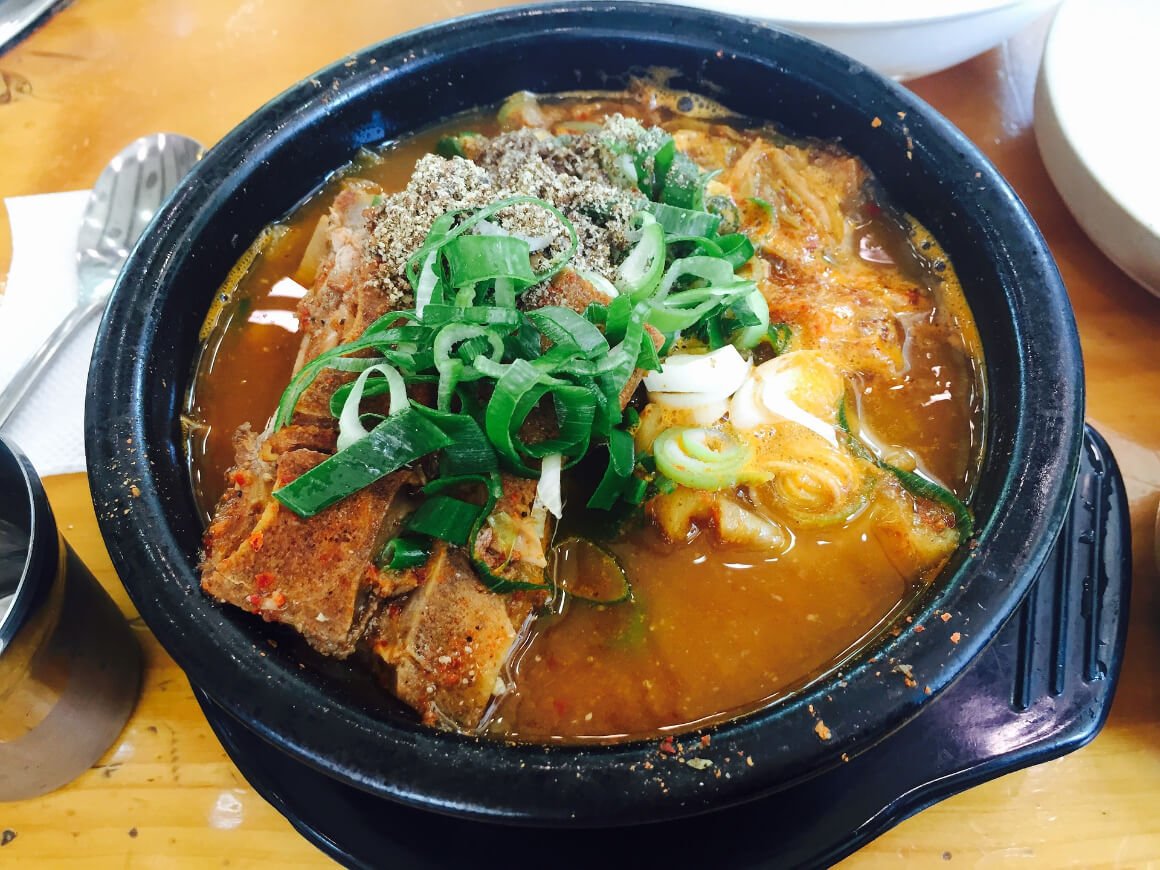 Every drink-loving culture has a weird and wonderful hangover cure. In the UK, you've got Bloody Mary's, and South Korea, they have haejang-guk, a well-known hangover stew!
The stew is traditionally made with beef broth, bean sprouts, cabbage, radish, and congealed ox blood.
To some people, the idea of eating ox blood might not sound too appetizing, but this hot stew is the perfect cure for a banging headache or a sensitive stomach after a long night of drinking. It's one of the most popular Korean dishes!
2. Kimchi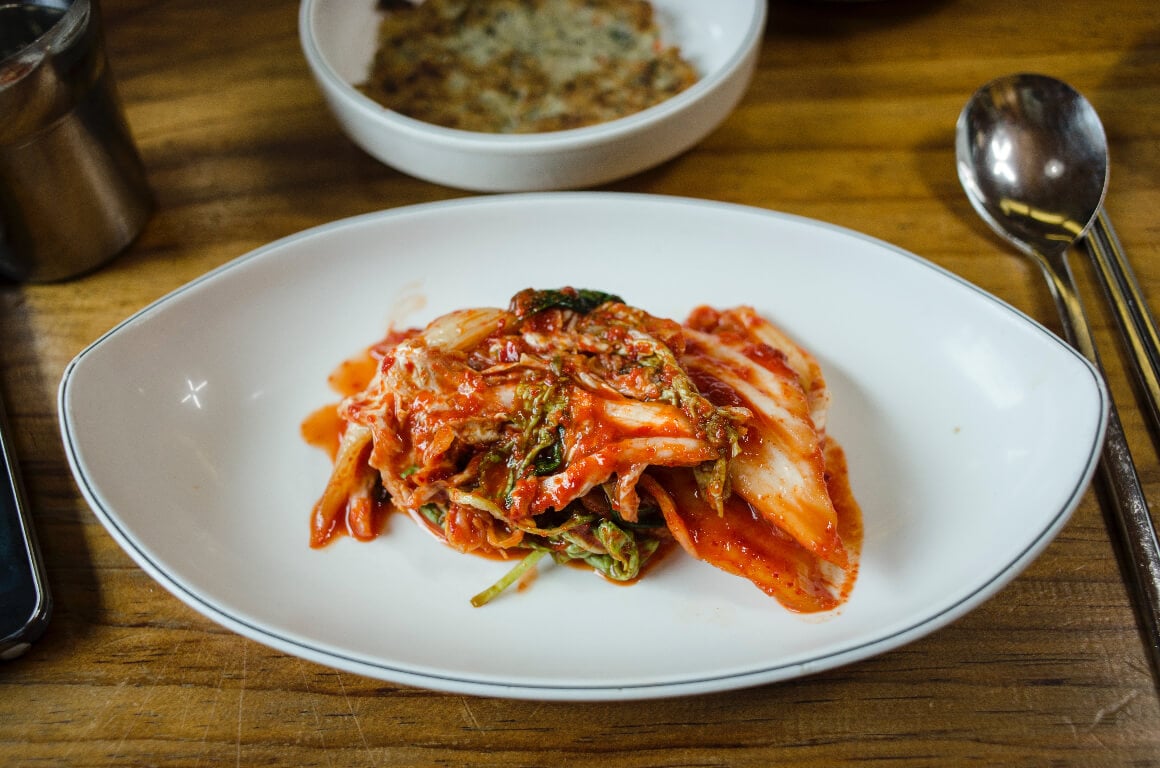 Kimchi is the National food of South Korea, so it would be sinful to visit and not try it! The process of making kimchi has its own name, kimjang, and it's listed as a UNESCO Intangible Cultural Heritage of Humanity.
Kimchi is made from fermented napa cabbage, raddish, and spices and has a sour and tangy taste. It is also mixed with Gochugaru (flaked chilies that give it that spicy kick) and an assortment of seasonings, like ginger, garlic, and even salted seafood known as jeotgal.
It's often served as banchan, which refers to a "small side dish". But it's also mixed into soups and stews to give them an extra layer of flavor. It also has antibacterial and antioxidant properties, meaning it's good for your gut too!
The ingredients in a kimchi change seasonally and regionally, but you'll be hard pressed not to try kimchi in South Korea, it's everywhere! There are 180 known variations.
3. Chimaek
Chimaek is another word for KFC – Korean Fried Chicken. This simple and hearty combination of fried chicken and beer is the perfect street food meal for a weekend when you're out and about exploring all the top places to visit in Soeul. You'll usually find Chimeak restaurants in back alleys in major cities or in business districts.
As far as the recipe is concerned, there isn't anything too special about how it's made. The chicken is often marinated in ingredients like sesame oil, garlic or ginger before it's fried in oil. It's well known for its crispy coating and light texture. It's often paired with spicy gochujang sauce, a kind of sweet and savory BBQ sauce.
As far as Asian food goes, chimaek might not sound very spectacular, or Asian for that matter, but it hits the spot when you need something filling and greasy.
4. Bulgogi (Korean BBQ Beef)
A fan of barbecued meats? Then you're going to fall head over heels when you hear about this South Korean dish. Bulgogi is a thinly sliced portion of beef that has been marinated and then grilled on a BBQ or griddle pan. It is often cooked with garlic and onions, and then wrapped in lettuce.
It is often associated with Korean BBQ, a form of dining where a charcoal BBQ or grill is placed in the center of a dining table, and you cook your own meats and vegetables in front of you while you share stories around the table.
It's a very popular dish in South Korea, especially in the northern districts. Typically the meat ranges from sirloin, rib eye or brisket, and was historically a meal prepared for the wealthiest members of society. Nowadays you can find Bulgogi meat in supermarkets and is very much a meal for everyone and is not an expensive meal.
It is often paired with side dishes of kimchi, rice and vegetables. It's also popular to dip the meat in ssamjang sauce, a popular sweet and tangy BBQ sauce.
5. Japchae
Japchae is a stir fried glass noodle dish with vegetables. The noodles are are soft and a little chewy. The flavor is a little on the sweet side, and it's usually served as a side dish but you can always ask for more and make it a main meal.
The basic ingredients are glass noodles, a kind of thin and clear noodle, with stir-fried with sweet potato, thinly sliced vegetables, meat, a dash of soy sauce, and a sprinkle of sugar to give it that subtle sweetness. They go along well with any South Korean dish, and they're delicious on their own!
If you're vegan or vegetarian you can ask the chef to make you a meat-free japchae.
6. Ddukbokki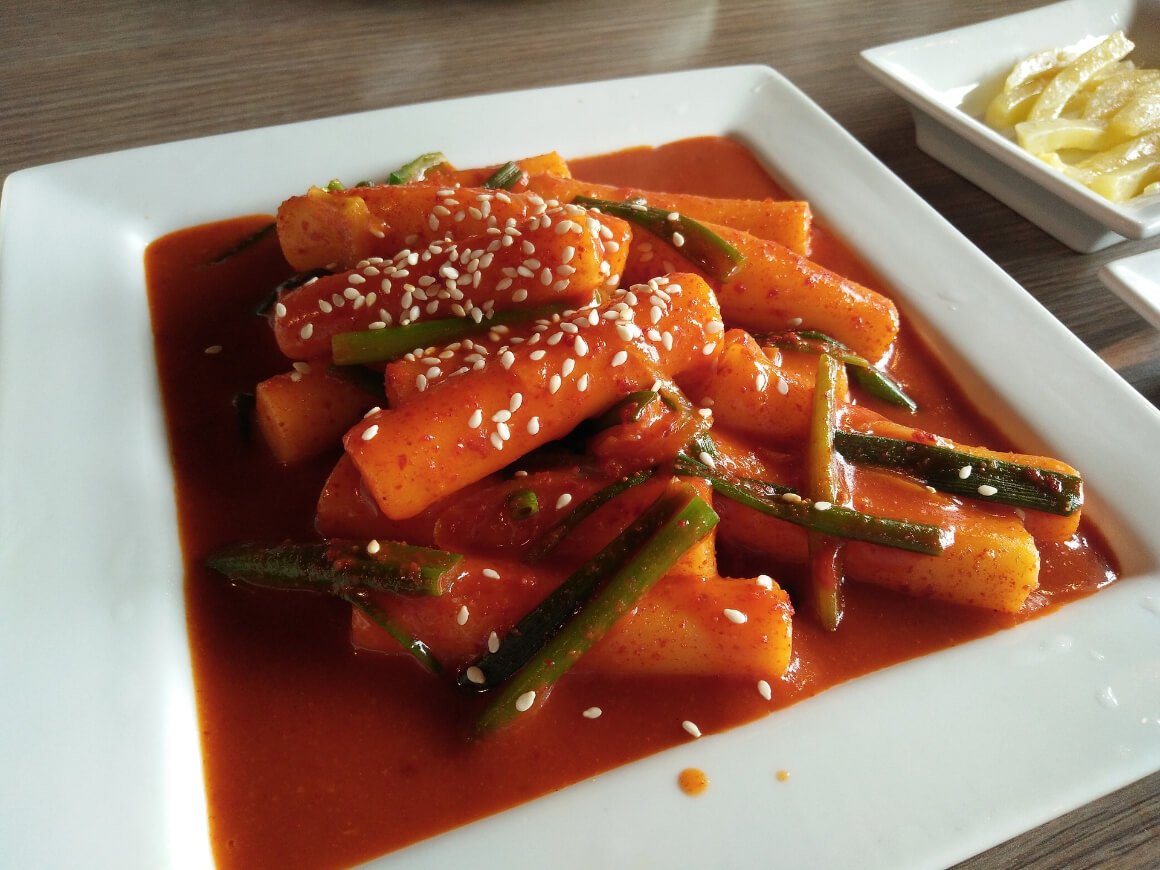 Ddukbokki, is also known as Tteokbokki, Dukbokki, Topokki, or quite simply, Korean rice cakes. This is a fantastic spicy snack that is often sold by street vendors. They are usually made with cylindrical and rather chewy, white rice cake noodles and then stir fried in a spicy gochujang based sauce.
Sometimes they are cooked in anchovy stock, dried kelp, and sesame oil to make them taste more savory, but generally, the dish is sweet and spicy in taste.
It's got a complicated name, and several different names for that matter, but you can just call it a "spicy rice cake" and the locals will know what you mean.
7. Sundubu-jjigae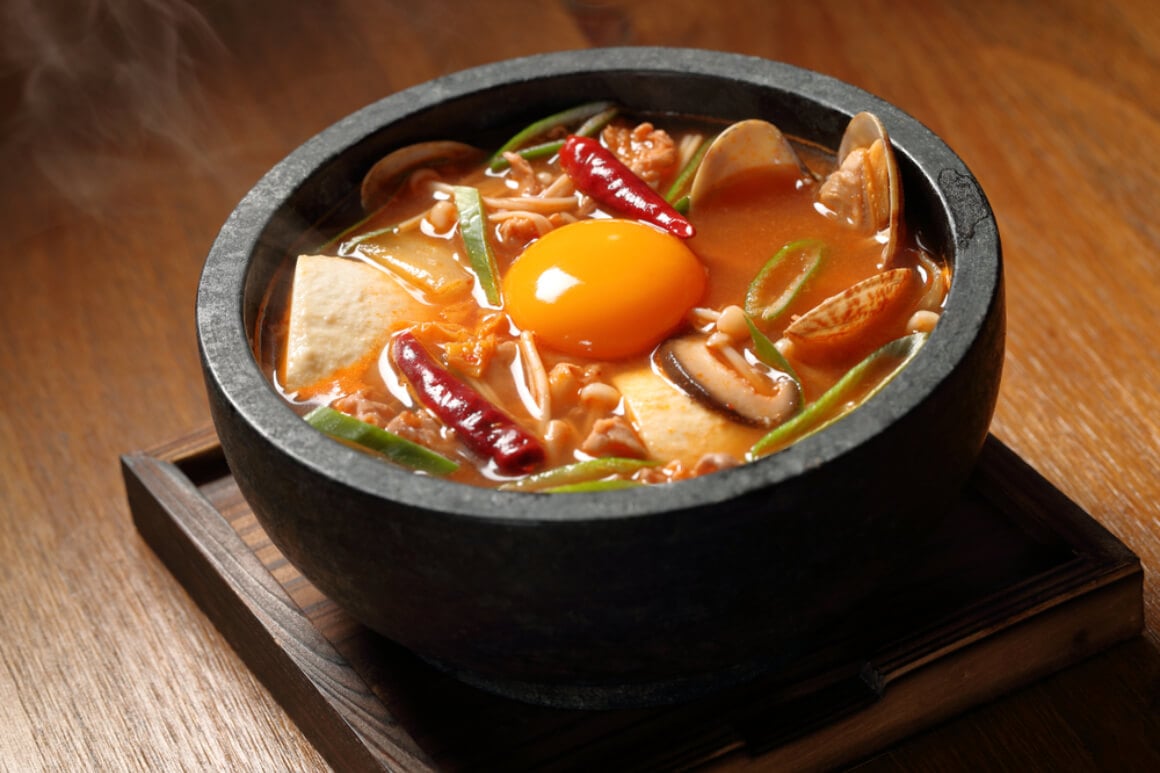 This is a spicy and filling tofu stew. It's made of a delicious combination of vegetables, chili paste, tofu, and some sort of meat (usually pork or beef) or seafood. Sometimes mushrooms are thrown in to add to the stew's soft and chewy texture.
What sets this stew apart from the rest is the final ingredient – a raw egg is plopped into the stew and mixed in. It then becomes poached in the hot broth and is delicious and soft. Not every chef does it this way anymore, but it is the traditional way.
Is This the Best Travel Pack EVER???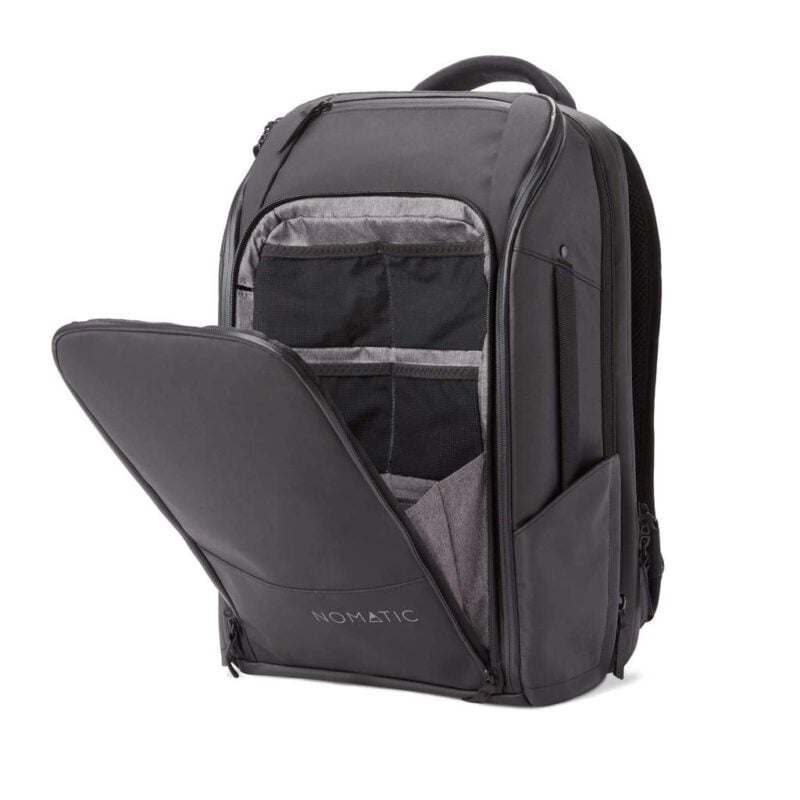 8. Bibimbap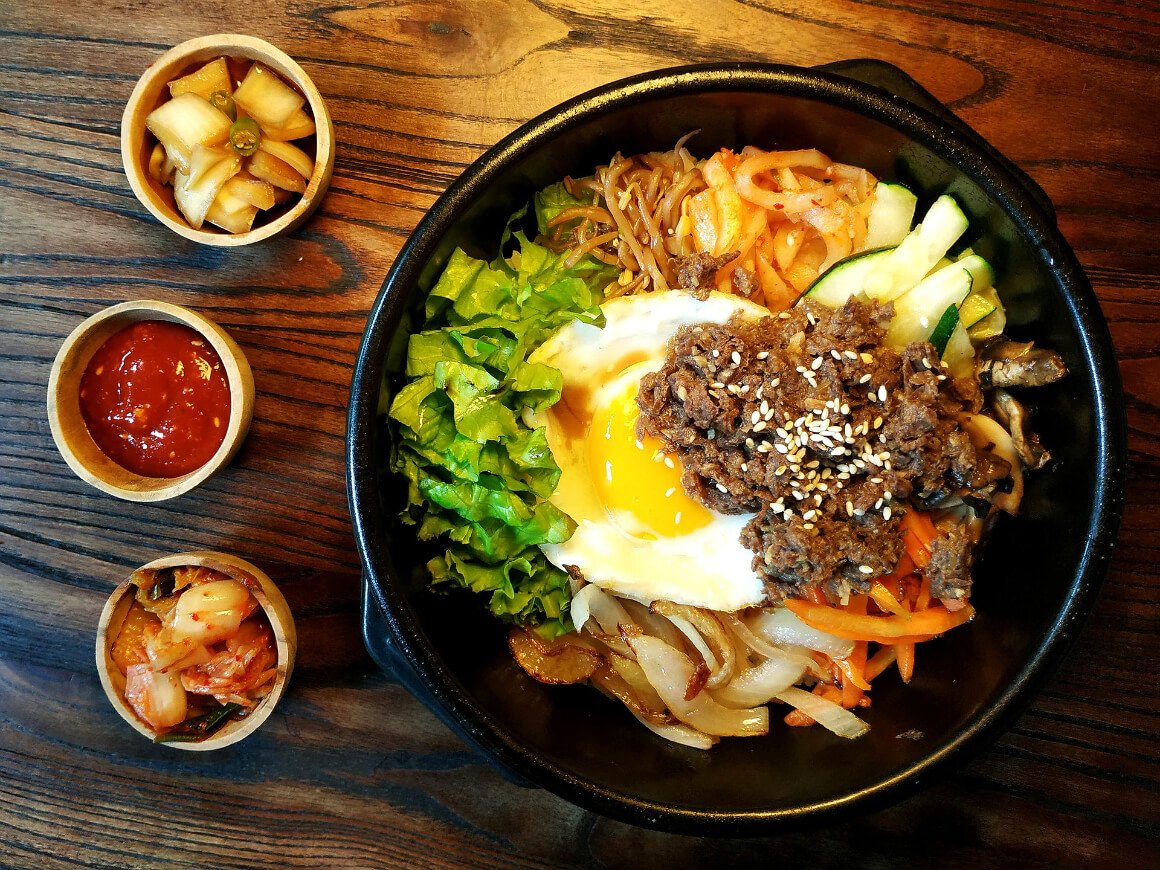 One of the most popular South Korean food is bibimbap. Bibimbap is a blend of rice with sauteed veggies, a meat dish (usually beef or seafood), topped with soy sauce, a chili pepper paste, and a fried egg on top.
It is often served in a stone bowl and each ingredient is placed separately in the bowl, so you can mix it up or enjoy each individual ingredient separately.
It's a hearty and filling meal, perfect for a late lunch or dinner in any season! The most scrumptious bibimbaps are found in Jeonju, Jinju, and Tongyeong.
Bibimbap is healthy and has just the right balance of flavors. The dish varies regionally too so you'll never tire of it. It's a popular dish to try amongst food tours in Seoul.
9. Samgyetang (Ginseng Chicken Soup)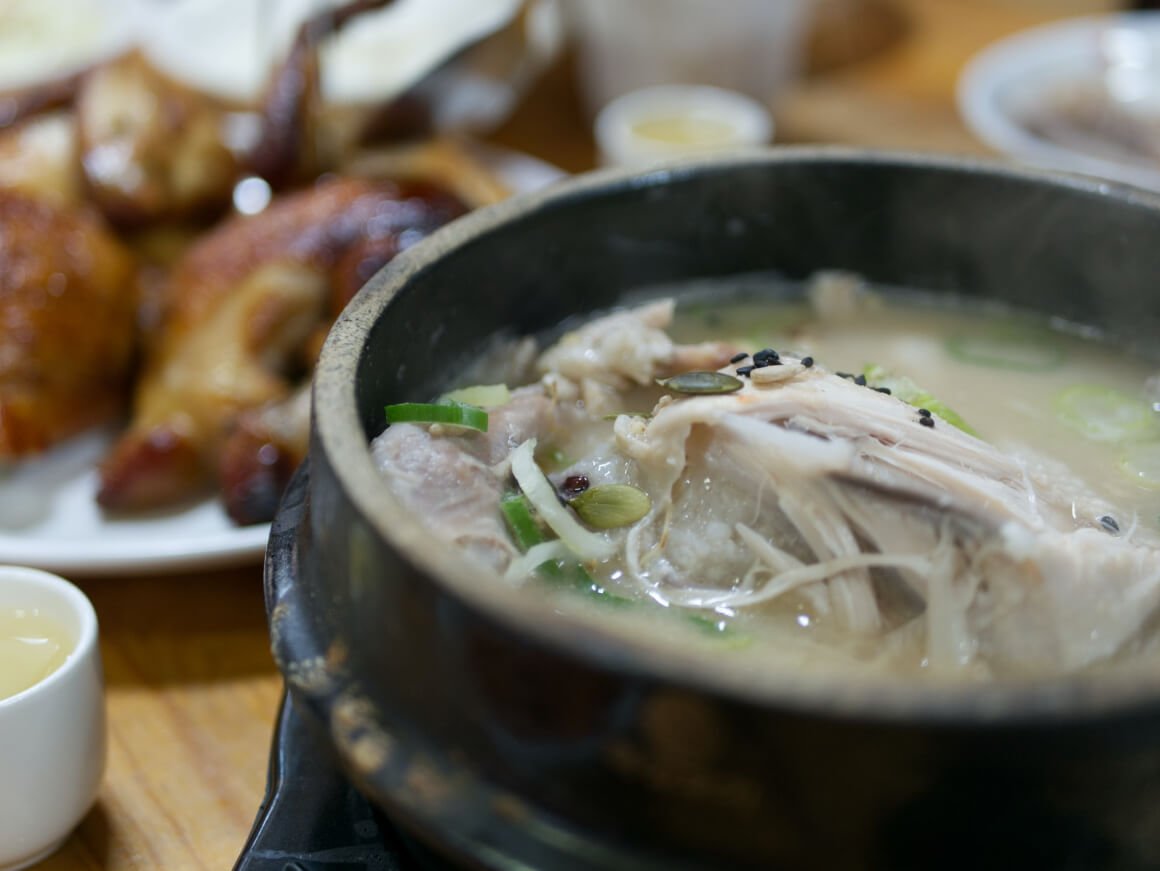 Ginseng is a very popular root vegetable in Korea and is an active ingredient in many dishes. It's known to have immune boosting effects, increase energy levels, reduce fatigue, and act as an antioxidant. One of the most popular South Korean foods with ginseng is Samgyetang.
Samgyetang, which translates to "ginseng chicken soup" mixes chicken and ginseng into a creamy soup – so you can get all the health benefits without suffering the typically bitter taste of the vegetable.
The soup is especially popular in summer as it's refreshing and filling all at once. Essential ingredients in the dish include chicken, garlic, rice, scallion, ginseng, Korean jujube, and a blend of spices to bring out and enhance the dish's flavor. Mashita (it's delicious)!
South Korean ginseng is some of the best in the world so make sure to try it while you're visiting.
Vegetarian and Vegan Dishes in South Korea
Sampling new foods are one of the best parts of traveling, especially when you go to destinations outside of the US and Europe and discover a whole new array of ingredients and ways of preparing food.
But for vegans and vegetarians, especially in Asia, it's not easy to find dishes that cater to your dietary requirements. Luckily, South Korean has some delicious vegetarian and vegan dishes that will leave your mouth watering and your tummy grumbling away happily.
10. Kimbap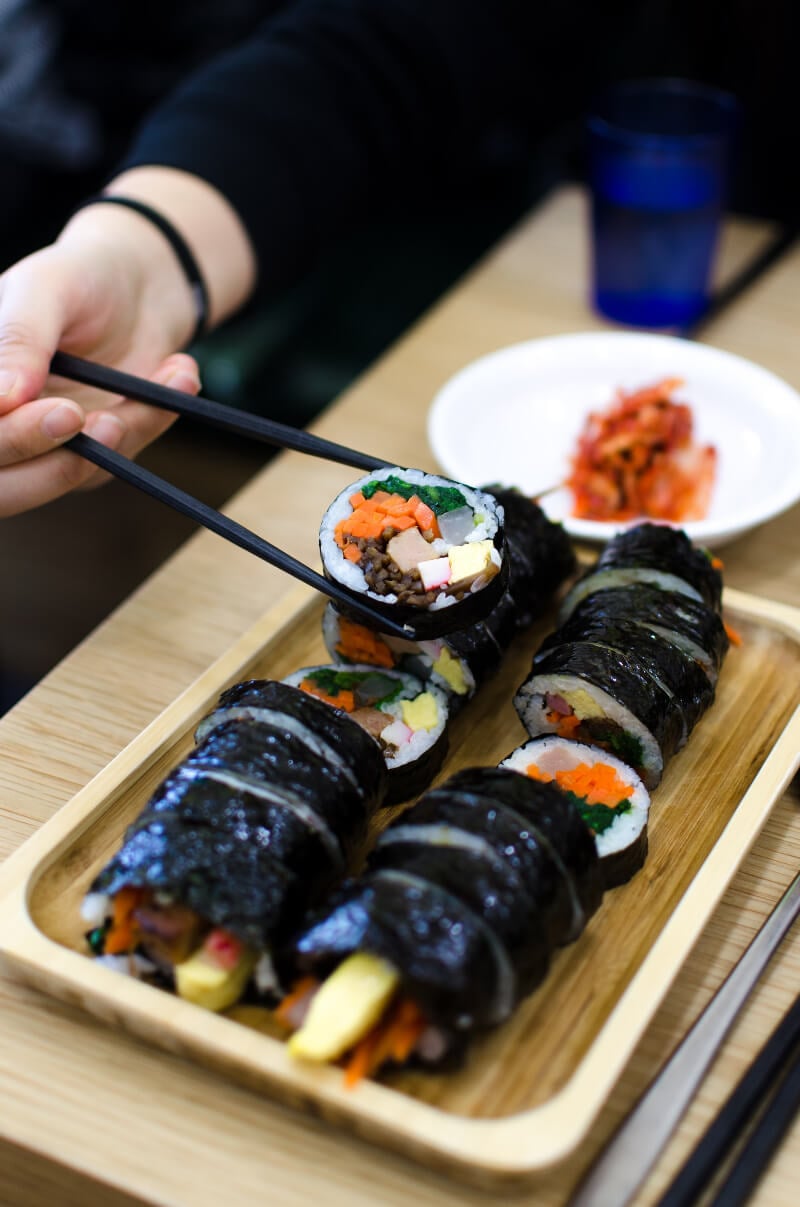 Kimbaps look just like sushi rolls, but there is a difference. The rice used to prepare Korean kimbap is mixed with sesame oil and a pinch of salt, unlike Japanese sushi rice which is mixed with vinegar and sugar.
Whilst kimbap can contain beef, tuna, or spam, there are plenty of vegan and vegetarian options, too! You can get tofu kimbap, which has sliced vegetables and strips of tofu wrapped into the rice and then rolled in seaweed. You can also find kimbap with scrambled egg or cheese.
This light meal is healthy and delicious. You can get it on the go from street vendors or from restaurants.
12. Joomuk-bap (Korean Rice Triangles)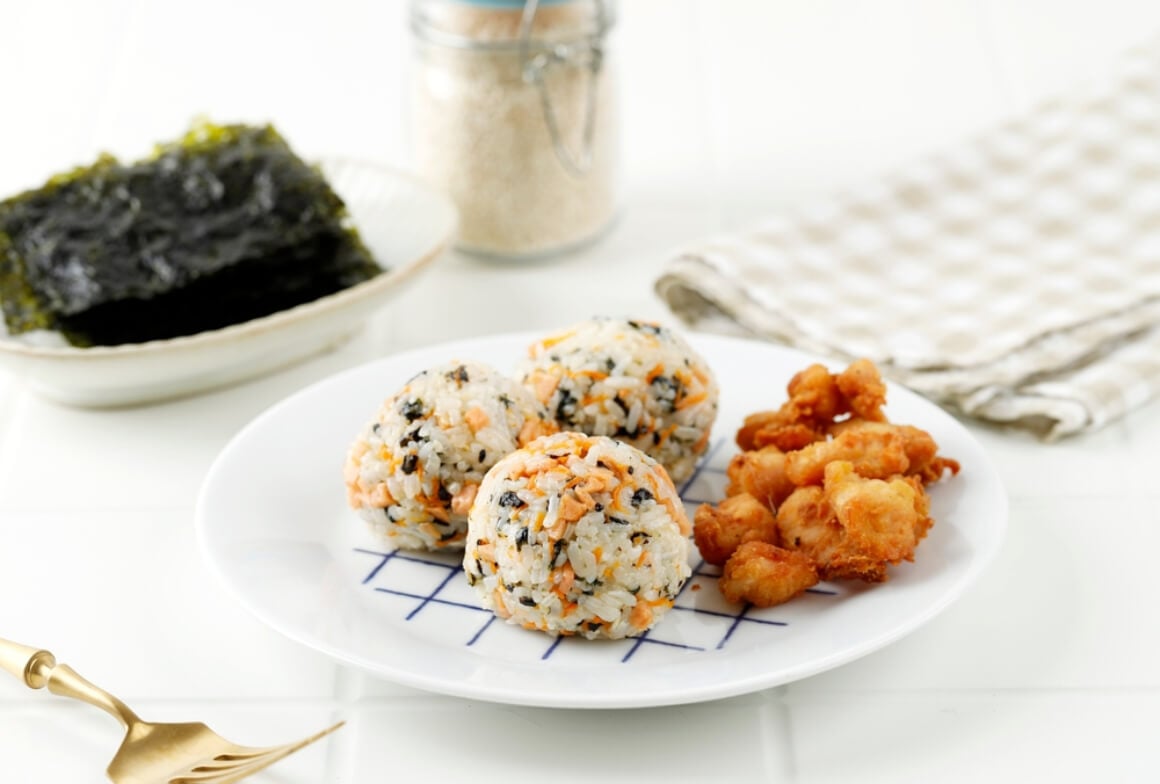 Joomuk, or Korean Rice Triangles, are a popular snack in South Korea. The term "Joomuk" translates to "fist rice" which is given to it because the chef uses their fists to shape the joomuk.
It is made with rice, an assortment of vegetables, sesame and flaxseed oil, soy sauce, sesame seeds, and crumbled nori sheets, which is then squished together into little balls. The mix of flavors, colors, and textures make this an iconic vegan and vegetarian South Korean dish.
There's also a whole culture that has grown around joomuk-bap. It is said that couples in South Korea will often make it for their date as an act of care and love. It's also one of the country's favorite picnic foods – it's easy to eat with your hands and it's ever so yummy, hot or cold.
13. Mandu
Mandu are Korean dumplings. Now, the unfortunate truth is that it is hard to get hold of vegan or vegetarian mandu, so you might need a local to translate for you to be 100% sure they're meat (and seafood) free. They can be steamed, boiled or pan fried.
There are many different varieties of Mandu and usually, come with pork or seafood, but you can ask for "So-mandu" which is a vegetable-only dumpling often served in Buddhist Temples. Then there is "Kimchi-mandu" which is stuffed with kimchi. "Napjak-mandu" is stuffed with glass noodles and vegetables and is often pan-fried. It is then topped with soy sauce and red pepper powder, and some more vegetables.
Mandu is a popular ingredient in soups. You can also have them as a side dish and they taste great dipped in soy sauce.

Our GREATEST Travel Secrets…
Pop your email here & get the original Broke Backpacker Bible for FREE.
Desserts in South Korea
No great meal is ever complete without an equally delicious dessert. South Korean desserts definitely haven't gotten the global reputation that their fermented foods have, but after trying them you might wonder why.
Their desserts are sweet, colorful, and simple. They aren't as elaborate as some of their mains, and they don't need to be. Who knew simplicity could taste so good. These are for the sweet tooths out there…
14. Bungeoppang
Bungeoppang is a cutely-shaped pastry dessert that is stuffed with a sweet red bean filling. Red beans are used in many desserts across Asia, and although often used in savory meals, they can also be used for sweet dishes too!
Bungeoppang are often fish-shaped, so they're not only tasty but adorable works of creativity too. Bakers use a fish-shaped taiyaki pan (a bit like a waffle maker) to make them. They're great as an afternoon snack or for breakfast.
The crunchy and chewy textures and not-too-sweet taste of this dessert could cheer you up even on the rainiest of days!
15. Subak Hwachae
Subak Hwachae is a Korean watermelon punch. Koreans love their alcoholic drinks so much they've decided this one is a dessert! I guess it does have fruit in it…
The main ingredient is watermelon, but sometimes it is mixed with berries and tangy fruits like pineapple. It's the perfect dessert for a hot summer day when you're out for a meal with friends.
16. Yaksik
This unique and colorful South Korean dessert is best described as a rice cake with dried fruits and nuts. It's sweet and sticky – the perfect combo for a fulfilling dessert!
Because it's got so many nuts and dried fruits in it it's actually pretty healthy as far as desserts go – so you can enjoy this one guilt free! There's no sugar in yaksik either, the sweet and sticky-ness are thanks to the honey.
Final Thoughts on South Korean Foods
Whether you're visiting South Korea for the food or just thinking ahead, there's no denying that a hearty meal never goes unappreciated. South Korea's food promises exquisite palates of spice, tangy flavors and sweetness.
South Korean food is versatile, unpredictable, and best of all, healthy. There are always new dishes, or variations of old dishes, to try and discover.
One thing is for sure, foodies won't get bored of going to food markets and trying plates of unknown recipes from street vendors' or local restaurants in back alleys!
---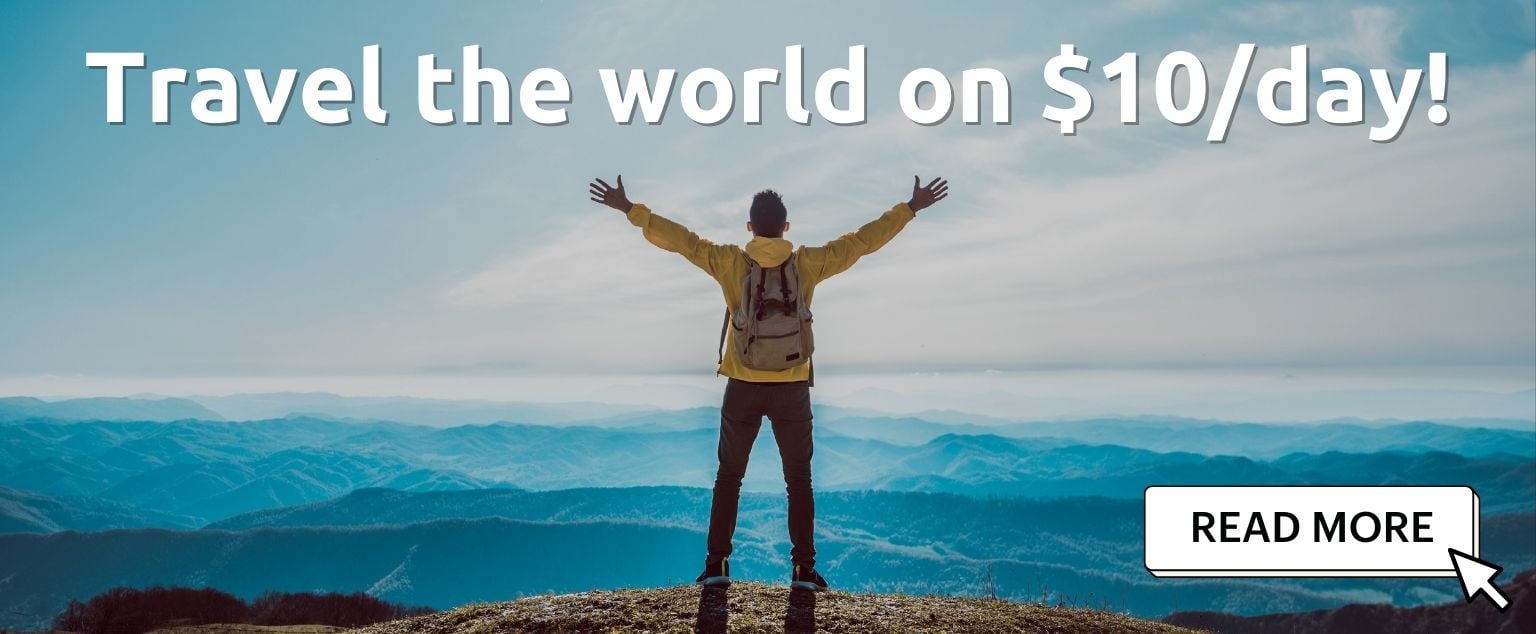 And for transparency's sake, please know that some of the links in our content are affiliate links. That means that if you book your accommodation, buy your gear, or sort your insurance through our link, we earn a small commission (at no extra cost to you). That said, we only link to the gear we trust and never recommend services we don't believe are up to scratch. Again, thank you!