Seoul straddles both the contemporary and the historic and fuses tranquility and excitement effortlessly. Whether your Seoul itinerary involves sipping herbal tea in a small teahouse or making your way through the crowds at Everland theme park there's such a remarkable zest for life in the city.
Seoul's put on a dazzling show of making the best of its tragic history by preserving old traditions and blending them with modern technology!
From imperial capital to sophisticated metropolis, Seoul has undergone amazing transformations during its 2000-year history. Royal palaces are nestled beside towering skyscrapers and stunning new museums. Whether you're interested in the modern or ancient, we've got the best of both worlds on our Seoul itinerary!
If you're planning a trip to South Korea, remember that the city experiences monsoon season. Summers are rainy and humid, while winters are both dry and cold.
Peak season falls during summer (June to August) so don't expect any bargains! On the upside, though, there are exciting events to put on your Seoul itinerary during this season, such as the Seoul International Cartoon and Animation Festival and the Seoul Fringe Festival.
Low season is in the winter months, from December to February. It will be cold outside but the low costs may keep things cheery!
The best time to visit Seoul, then, is during shoulder season: March to May or September to November. There's an ideal combination of medium crowds, average costs, and good weather at this time. Also, nature brings color to the city with delicate cherry blossoms in spring and vivid red-orange leaves in autumn? keep your camera ready!
Seoul is an enormous city that stays busy: even in low season, there are 10 million locals bustling around the capital! Finding the perfect accommodation in Seoul may be overwhelming but we have plenty of advice on where to stay in Seoul!
If you're a first-time traveler to Seoul, the best place to stay is Gangnam neighborhood. Gangnam is as flashy and hectic as the iconic song it inspired but it's also a solid practical choice as a base for your Seoul itinerary.
The area is a bit further from the top attractions but it's the perfect place to immerse yourself in contemporary Korean culture! Beneath the shiny skyscrapers, the streets are jammed with KPOP stores and Korean restaurants. The nightlife, too, is lots and lots of fun!
Insadong is another great place to stay during your trip to Seoul! It's more arty than Gangnam and much more laid-back but it's also conveniently situated for access to the major Seoul landmarks. Insadong is full of wooden tea houses and stunning temples, such as the Cheondogyo Central Temple. There are also plenty of art galleries to lose yourself in! Culture-lovers, this one is for you!
There are hostels in Seoul as well as hotels, home stays and apartments for rent. It depends on what you want and of course, your budget.
If you're looking for perfection on a budget, then this is it! Zzzip Guesthouse offers impeccably clean facilities, welcoming hosts and a convenient location. Guests continue to praise Zzzip for its friendly, social atmosphere. It also provides guests with a wide array of free services like Wifi and luggage storage, and also serves free breakfast daily!
Looking for somewhere uber-trendy to stay in Seoul? This artist's flat features vintage record players, Beatles memorabilia and traditional Korean furniture. Not only will interior fans be in their element, they'll have easy access to the city's best shopping area and transport links all over the city.
You may mistake Hanok 24 Guesthouse for a historical attraction but it really is a hotel and a budget hotel at that! The traditional building offers authentic traditional Korean living arrangements.
The beautiful structure is built around interleading courtyards and walkways. The rooms are very minimalist and there aren't any western-style beds. The location is also wonderful with easy access to public transport and top Seoul attractions.
The RYSE hotel embodies contemporary, yet characterful luxury. The rooms have a minimalist, yet comfy atmosphere. They're decorated with warm fabrics, statement lamps and breathtaking views of the cityscape. The hotel is also a hub of creative activity, with workshops taking place regularly. There's also a library, a fitness center and a sophisticated gallery.
There are so many wonderful places to see in Seoul that it's best to be organized. We've compiled a Seoul itinerary especially for you that will take you around the city for as many days as you like.
It's impossible to visit Seoul and not use some form of transport because the attractions are quite far apart. Your nerves need to be truly shock-proof if you want to hire a car because drivers in Seoul have no time to lose! We recommend sticking to public transport, a system which is excellent in Seoul!
The public transport system is based around the subway and the buses. The subway is the most convenient method of transport and mastering the Seoul network is really proof that you visited the capital city! Buy a Seoul City Pass or a T-money card to save on public transport. And don't worry about getting confused: the stop announcements are made in English, too!
Gyeongbokgung Palace | Bukchon Traditional Village | Jongmyo Shrine | Insadong | Gwangjang Market
Day 1 of your Seoul itinerary will give you a thorough grounding in the major historical landmarks in Seoul. It's incredible how much you can see in just one day in Seoul!
Day 1 / Stop 1 – Gyeongbokgung Palace
Why it's awesome: It's the most magnificent of the royal palaces in Seoul.
Cost: $3 USD or free with the Integrated Ticket of Palaces
Food nearby: Hwangsaengga Kalguksu wins rave reviews from everyone. The delicious noodle soup and dumplings will keep you well-energized on day one in Seoul!
Gyeongbokgung was once the home of the powerful Joseon Dynasty which ruled Korea for around 500 years from the 14th century. The Joseon Dynasty bequeathed much of its language and culture to modern-day South Korea. Building on the palace began in 1385 and it has been carefully restored to give visitors a unique experience. In its hay-day, the palace consisted of about 330 buildings that bustled with 3000 members of staff serving the Korean emperor!
The complex was designed using both Chinese and Joseon styles. In fact, Gyeongbokgung is Korea's version of the Forbidden City! Geunjeongjeon is the main building, a splendid, double-storied masterpiece. It was the throne hall for the Joseon kings: they were crowned here and carried out state business here. Also look out for Gyeonghoeru, a pavilion that was used for state banquets. It overlooks a man-made lake which the king used for boating.
Insider's Tip: There are free English guided tours of the palace that run at 11:00, 13:30 and 15:30.
Day 1 / Stop 2 – Bukchon Traditional Village
Why it's awesome: Put on a hanok (traditional Korean attire) and you might as well be back in the era of the Joseon dynasty! This little area has hardly changed at all and is a must on your Seoul itinerary!
Cost: Free
Food nearby: Cha Masineun Tteul is a renowned spot to try out traditional Korean herbal teas along with unusual desserts (try the yummy Steam Pumpkin Cake).
Even though it's surrounded by imposing imperial palaces, Bukchon still manages to stand out! The beautiful houses with their iconic curved roofs and wooden features were originally inhabited by the nobility. Today, the remaining homes have been preserved as a cultural and tourist attraction.
The structures have been renovated into trendy cafes and sophisticated art galleries. And it's not just tourists that love Bukchon , the local youth have injected a contemporary energy into this historic district!
There are many craft studios in the area that offer workshops to visitors: learning to make a paper doll or to imprint fabric with gold leaf are some of the best things to do in Seoul. Also, make sure that you peek around the corners to glimpse the charming little alleys that wind around the area!
Day 1 / Stop 3 – Jongmyo Shrine
Why it's awesome: Jongmyo is a UNESCO World Heritage Site that houses the remains of early Joseon rulers.
Cost: $1 USD or free with the Integrated Ticket of Palaces
Food nearby: The ultra-modern Cafe Tong is a perfect contrast to Jongmyo but it's a good spot to get a cool drink and a bite to eat.
Jongmyo is one of the most spectacular Seoul attractions. It's the oldest and most authentic Confucian royal shrine in the world where royals worship their royal ancestors. The Jeongjeon, the main hall in the complex, is thought to be the largest single wooden structure in the world with a length of 109 meters.
Even though the Joseon dynasty is no longer in power, Jongmyo Jerye rituals are still carried out regularly as they have been done for the past 600 years. As it's such a spiritual space, Jongmyo Shrine is a lovely, tranquil wooded area that's a good place to just pause and reflect.
Insider Tip: Entrance to Jongmyo is free on the last Wednesday of the month! Also, be very careful of where you walk: certain pathways are for the ancestral spirits only! These paths are marked as such so keep an eye out.
Day 1 / Stop 4 – Insadong
Why it's awesome: A DIY walking tour of Insadong will let you experience vibrant street-life in Seoul.
Cost: Free
Food nearby: Street food in South Korea is a serious business in Insadong so look out for corn cookies, dumplings and the legendary King's dessert (16 000 strands of honey wrapped around an almond, chocolate or peanut center). Yum!
Insadong is full of some of the most interesting places to visit in Seoul. The Kyung-in Museum of Fine Arts hosts excellent collections of traditional Korean (and Japanese) craftsmanship. Also worth a visit is the Beautiful Tea Museum.
By now you will have realized how central tea is to Korean culture and you won't be surprised to stumble on this little gem. There are displays on the history tea-drinking but if you want to just experience the history, pull up a chair and browse the extensive tea menu. Meanwhile, Tapgol Park is a small, pretty park that's lined with national memorials.
Most visitors, however, end up in Insadong to stroll along the Ssamzie-Gil Market. This mall, which spills over into the street, is one of the best places in Seoul for souvenir shopping!
Day 1 / Stop 5 – Gwangjang Market
Why it's awesome: Just catch a whiff of the scintillating smells coming out of Gwangjang and there's not much you can do to stop yourself from wandering in!
Cost: Entrance is free; dishes are around $4 USD
Food nearby: Take your pick of dumplings or braised pig trotters: it's all right here!
If you're touring Seoul, you have to visit a food market and there's no better way to celebrate day one of your Seoul itinerary than with a delicious meal! There's no need to worry about finding Gwangjang Market: just mention the name to passers-by and when you're close, you'll be able to smell wonderful things!
Create your own dinner menu as you drift from one stall to another, sampling bean pancakes, rice wine and raw, live octopus! One of the nice things about Gwangjang is that it's not just tourists who eat here, locals have been loving the cuisine here for decades! Grab a bench, tuck in and enjoy the buzzing atmosphere! Oh, and you can find some cheap food here so this place is great if you are backpacking Seoul on a budget.
Changdeokgung Palace | National Museum of Korea | Leeum Samsung Museum of Art | N Seoul Tower | Nanta Show
If you have two days in Seoul, you'll be able to appreciate more of its imperial history and get to grips with its contemporary side. Day 2 will round off the most important Seoul landmarks to see on your trip with a real focus on Korean art and culture.
Day 2 / Stop 1 – Changdeokgung Palace
Why it's awesome: Gyeongbokgung may be the most important royal palace but Changdeokgung is the most beautiful!
Cost: $3 USD or free with the Integrated Ticket of Palaces
Food nearby: Yongsusan offers delicious Korean fare, specializing in seafood, in an atmospheric setting.
Lovely Changdeokgung Palace is a UNESCO World Heritage Site that attracts plenty of starstruck visitors through the Donhwamun Gate. The large gate with three doors dates from 1609, the original version having been built in 1412. Gyujanggak, the labyrinth of small offices, was originally assigned by the emperor to various courtiers.
The star attraction is Huijeongdang Hall, a large hall used by the king for state business. The original building was burned down in 1917 so the version you see today is a newer structure. However, the hall offers a unique example of Eastern and Western decor. Injeongjeon Hall is another space that was used by the Joseon rulers. It was the venue of the traditional New Year's Festival, national ceremonies and diplomatic greetings.
Most visitors come to Changdeokgung Palace to see Huwon Gardens. It's also called "The Secret Garden" as it was originally for the exclusive use of royalty. Even though it's open to the public now, it still retains a magical atmosphere. The garden is an expansive area that's full of charming lotus ponds, pavilions and 100 different species of flora! Beside one of the lily ponds is the Juhamnu Pavilion which was used by the king as a private library.
Insider Tip: You can only visit Changdeokgung on a tour and English tours run only twice a day ( at 11:15 and 13:15). To visit the Huwon, take the 10:30, 11:30 or 15:30 tours. You must book the Huwon tickets in advance so do so online or by coming very early (only 50 people are allowed in at a time).
For a truly special experience, book a moonlight tour of the palace. These are only available once a month, for $27 USD.
Day 2 / Stop 2 – National Museum of Korea
Why it's awesome: This museum makes history very attractive as it takes visitors through thousands of years in a swanky environment.
Cost: Free for the Main Exhibition Hall and the Children's Museum; Special Exhibitions have various charges around the $9 USD mark.
Food nearby: Mirror Pond Restaurant is the in-house museum eatery. It's a bit on the pricier side but it sure gets convenience bang-on. The park surrounding the museum is also a popular spot for picnics (you can buy snacks at the convenience store by the main entrance).
The National Museum does a wonderful job of imparting knowledge about Korea to visitors. It chronicles the country's history from prehistoric time to the age of the Korean Empire. Make sure to admire the Baekje Incense Burner (a 6th/7th-century artefact); the Golden Treasures from the Great Tomb of Hwangham; and the Ten Storey Pagoda which comes from the Gyeongcheonsa Temple in the grounds of Gyeongbokgung Palace.
The National Museum is also a modern architectural masterpiece. It's built with steel, granite and concrete in an aesthetically-pleasing combination of lines and curves. The building was designed so that the sheer volume of space would be a centerpiece. The museum also emphasizes the harmony between the mountains and the water, and nature and culture.
Insider Tip: The museum offers free Wifi to download its app which serves as an audio guide. As you progress through the collections, the app will be triggered by Bluetooth signals to provide you with extra information!
Day 2 / Stop 3 – Leeum Samsung Museum of Art
Why it's awesome: There are four floors of incredible Korean art in a beautiful setting!
Cost: $9 USD for entrance; $1 USD for an audio guide.
Food nearby: The in-house cafe, Artisée, has an arty ambiance and serves light meals and beverages.
Museum 1 houses traditional Korean art: Buddhist art, metalwork, paintings, calligraphy, Buncheong ware (blue-green traditional Korean stoneware), porcelain, and Celadon (the product of a practice similar to porcelain pottery that is considered to be one of the most advanced of the ceramic arts).
Museum 2 is for contemporary pieces from both Korea and the world. Works by the renowned local artists Chungjeon Lee Sang-beom and Sojung Byeon Kwan-sik are some of the highlights. Their works have defined the modern style of Korean painting. Alongside the Korean artists, the museum is also home to works by the likes of Andy Warhol and Francis Bacon.
Be sure to also admire the museum building itself: the seamless modern structure incorporates traditional craftsmanship like terra cotta tiles. It was designed by architects Jean Nouvel, Rem Koolhaas and Mario Botta. Don't leave this wonderful attraction off your Seoul itinerary!
Day 2 / Stop 4 – N Seoul Tower
Why it's awesome: The views (and especially the sunsets) from up here are just spectacular!
Cost: $9 USD
Food nearby: There are five different eateries to choose from in N Seoul Tower: you'll find everything from Korean fare to homemade burgers here!
Namsan Seoul Tower, on the top of Mt. Namsan, is an iconic Seoul attraction that's a must-visit while in the South Korean capital. The spiraling TV and radio signal tower was built in 1969. It's still used as a transmission antenna but has been open to the public since 1980.
The tower has undergone something of a facelift as it's now one of the trendiest places to visit in Seoul. It has awesome LED technology that lights the tower up in numerous neon colors and patterns, making it a true Seoul landmark!
There are three observation decks at different levels in the tower and there are audio guides to help you pinpoint all the top Seoul points of interest!
Insider Tip: For a truly romantic experience, head up to the 7th level of N Seoul Tower to n.Grill, a French-style restaurant with stunning panoramic views. Entrance to the Observatory is free with an advance reservation at the restaurant.
Day 2 / Stop 5 – Nanta Show
Why it's awesome: Nanta is a lively Korean theatre show that's guaranteed to have you in stitches throughout!
Cost: $35 USD -$62 USD
Food nearby: We can only highly praise Myeongdong Gyoja. The lovely restaurant serves traditional Korean cuisine like noodles and dumplings.
Nanta is a funny, silent show set in a kitchen that's based on the samulnori rhythm (samulnori is a traditional Korean quartet of percussionists). These shows have become so popular that they've toured all the premier theatres in the world. Even though the show has been going strong since 1997, visiting a Nanta show is still one of the best things to do in Korea.
Watching a Nanta show is a great way to wrap up 2 days in Seoul as even foreigners can appreciate the storylines and spectacular acrobatic feats. There are three dedicated Nanta theatres in Seoul but the Myeongdong Nanta is the most popular with tourists.
See here for availability.
Everland Theme Park | Changgyeonggung Palace | Deoksugung Palace |Trick Eye Museum| Hop-On Hop-Off Bus Tour Gangnam Course
If you're lucky enough to have 3 days in Seoul, there's a variety of fantastic attractions to choose from! Enjoyed the imperial history on your first 2 days in Seoul? We've got more on our Seoul itinerary for you! Preferred the contemporary landmarks? We've got those, too!
Everland Theme Park
Take a trip around the world and through the ages with some of the most exciting rides in the world!
One-day entrance is $50 USD for adults and $39 USD for children (book online to skip the queues).
It's actually located within a resort, Everland Resort, so some visitors choose to stay overnight, but it's totally possible to just spend a few hours in the theme park!
Make sure you put Everland Theme Park on your Seoul trip itinerary because it's one of the most fun things to do in Seoul! Between rides, live parades and stunning gardens, it's easy to get lost inside the park. However, there are five main sections so you can easily prioritize which attractions to visit in advance.
As the name suggests, the American Adventure section is inspired by American history, particularly the era of the Wild West. Expect rodeos and rock 'n roll!
The European Adventure section boasts a Mystery Mansion ride where visitors shoot at the resident ghosts along the ride! There's also a wooden roller coaster!
In Magic Land, you'll find attractions based on the myths of Ancient Greece. Look out for the robot ride and the flying ride! If you feel like the company of animals, head to ZooTopia.
When you're ready to take a break from all the rides, head to the Global Fair for some food and a spot of shopping!
Buy your tickets here before you go.
Changgyeonggung Palace
This imperial palace is known as the one that is "overflowing with filial devotion" as it was originally built for the king's father.
Entrance is $1 USD or free with the Integrated Ticket of Palaces.
The palace is full of stories about the Joseon dynasty's personal relationships!
If you have 3 days in Seoul, you'll have enough time to visit more imperial palaces. The third palace to put on your Seoul itinerary is Changgyeonggung Palace, which was built in the 15th century by the Joseon Dynasty.
It was partially destroyed during the Japanese invasion in the 16th century so today's beautiful structure is only a shadow of its former glory.
The first attraction inside the palace is Okcheongyo Bridge which is built over a pond, in the style of all Joseon bridges. Next, drift towards the Myeonjeongjeon, which was once the king's office.
The Munjeongjeon was used as a hall for state business. In one particularly tragic case, King Yeongjo had his mentally-ill son executed outside the hall after discovering that the future ruler had been terrorizing his own people.
Tongmyeongjeon, the biggest building in the palace complex, was for the queen's use. It's one of the most decorative parts of the palace.
Also look out for the Punggidae, an instrument which was used to measure the speed and direction of the wind.
Deoksugung Palace
Deoksugung Palace is another royal residence that was used by the Joseon dynasty.
Entrance is $1 USD or free with the Integrated Ticket of Palaces.
Changing of the Guard takes place thrice daily at 11:00, 14:00 and 15:30.
The "Palace of Virtuous Longevity" is the fifth and final imperial palace on your Seoul itinerary. The Joseon dynasty used it after the Japanese invasion damaged their other palaces. The palace was inhabited by the Jonseon emperors until 1919 when the last true emperor died in his Deoksugung apartment, the Hamnyeongjeon.
Deoksugung is a fascinating blend of western and eastern styles. Junghwajeon, the primary throne hall that's decorated with dragons and gilded finishings, epitomizes indigenous design. Seokjojeon, on the other hand, was designed by a British architect in the neoclassical style. It now houses a lovely art collection.
Insider Tip: Join one of the free guided tours in English to fully appreciate the pretty palace. There are tours at 10:45 and 13:30.
Trick Eye Museum
Ready to have your whole world turned on its feet? There are some bizarre optical illusions here!
Entrance is $13 USD for adults and $11 USD for kids.
Download the Trick Eye app to expand the optical illusions that are showcased!
If you're all about the weird and wacky, then put the Trick Eye Museum on your Seoul itinerary! From blending into a 3D painting to sitting in a life-size ice sculpture carriage, you can do all of it here!
The Mirror Maze is one of the most popular attractions in the museum. It may leave you breathless and a little dizzy as you continuously lose your way but it is also lots of fun!
The museum also presents an unusual gift shop: one where you can make your own souvenirs! Another popular activity is dressing up in a hanbok (traditional Korean attire), having your hair and make-up done and then doing a photo shoot!
See here for availability.
Hop-On Hop-Off Bus Tour Gangnam Course
Yes, Gangnam isn't just a song, it's a real place!
Tickets are just $13 USD each.
This bus tour provides the perfect combination of convenience and flexibility for your visit to Gangnam!
If you have an extra day in Seoul, then a visit to Gangnam must be on your Seoul itinerary. The area behind the hit Psy song is a busy hub of business facilities and creative outlets. You're allowed to use the bus pass for an entire day and audio guides are available to make the most of the tour.
Some of the top Seoul attractions are stops on this tour. Don't miss Bongeunsa Temple, a Buddhist temple built all the way back in 794. There is a 28m tall statue of Buddha and some beautiful gardens. Go at 18:40 to witness a percussion ceremony that the monks conduct daily.
Another key stop is K-Star Road which is lined with boutique stalls, K-Pop record labels and GangnamDols of top singers. Psy's GangnamDol is 3m high!
The Seoul Olympic Park is also worth a visit. It was built for the 1988 Summer Olympics and includes 6 different stadiums. There's also a beautiful collection of art throughout the complex.
Seoul is generally a very safe city to visit but there are a few things to look out for. The first thing that tends to alarm most people is the proximity to North Korea. Other common concerns include fears about speeding and eating street food. Don't worry; just follow our tips on staying safe in Seoul and you'll be just fine!
Pickpockets do frequent Seoul landmarks so keep all your valuables safely on your person and in sight at all times. Locals are generally very friendly but if someone seems just a bit too familiar, back away. Drugs are illegal in South Korea and the penalties for drug users are severe so stay clean in Seoul.
Politics is full of pitfalls in Seoul. If you see a protest taking place in the capital (which is very likely), do not join, ever! It's illegal for foreigners to protest in South Korea. Also, avoid talking about the Korean War and be on your best behavior if you visit the Demilitarized Zone (which is still actually guarded by soldiers).
Don't Forget Your Travel Insurance for Seoul
ALWAYS sort out your backpacker insurance before your trip. There's plenty to choose from in that department, but a good place to start is Safety Wing.
They offer month-to-month payments, no lock-in contracts, and require absolutely no itineraries: that's the exact kind of insurance long-term travellers and digital nomads need.
SafetyWing is cheap, easy, and admin-free: just sign up lickety-split so you can get back to it!
Click the button below to learn more about SafetyWing's setup or read our insider review for the full tasty scoop.
Get to see a bit more of South Korea by leaving the city on one of these fabulous day trips from Seoul!
South Korea Demilitarized Zone Half & Full Day Tour
This tour allows you to get up close with the Korean conflict by visiting the Demilitarized Zone (DMZ) that's on the border with North Korea.
You'll also be able to explore The Third Tunnel which was engineered by North Korea as part of a 1978 attempt to invade South Korea.
At the Dora Observatory, you'll be able to look into North Korea. This may be as close to visiting North Korea as you'll ever get.
Hope that relations between the two countries will warm up remains, though, and you can see this in the Dorasan Station. This is the railway station that will be used for journeys between the countries if that day ever comes.
This day trip from Seoul is an essential on any Seoul itinerary.
Nami Island, Korean Style Garden of Morning Calm & Rail Bike
This lovely day trip from Seoul will show you South Korea's natural side. Due to the beautiful landscape, Nami Island is the set location of many movies and K-dramas.
The Garden of Morning Calm displays traditional Korean gardens over 30 000 square meters! It's particularly stunning if you visit in autumn.
There's also an option to take a rail bike tour. With this activity, you'll go for a rail bike ride an old train track in the countryside. There's also the option of a Korean-style lunch.
Mt. Bukhan Hike & Korean-Style Spa with Full Body Treatment
On this full-day trip from Seoul, you'll visit Mt. Bukhan, South Korea's highest mountain. The hike only takes half of the day. You'll be rewarded with lovely flora, stunning views from the top and the fresh mountain air!
If that's not enough incentive, then remember that a spa treatment is included in the tour after your hike! During the treatment, you can enjoy a traditional sauna, a full-body scrub, an invigorating massage, a facial and a soothing hair wash! You're sure to leave Mt. Bukhan even fresher and more energized than you were when you stepped into the bus!
Seoraksan National Park and Naksansa Temple Group Tour
Seoraksan National Park is host to the Seoraksan Mountain, the 3rd highest in South Korea. This rugged mountain range will be the setting of a day trip from Seoul that combines nature, history and culture!
Enjoy views of the landscape along the Baekdam Valley as you journey towards Baekdamsa Temple. The Buddhist temple will offer a glimpse into the Buddhist traditions.
Then it's on to the Naksansa Temple which was built around 1300 years ago! The awe-inspiring temple complex boasts numerous monuments which are all architectural masterpieces!
Suwon Hwaseong Fortress Tour
This short and sweet day trip from Seoul will take you to the Hwaseong Fortress. Your guide will explain the architectural features and thrilling history that have made the fortress an iconic feature on any Seoul itinerary!
The fortress is a UNESCO World Heritage Site because, amongst other features, its original 6km long walls still survive! It's so authentic that you may even be able to imagine yourself as a Korean soldier on the ramparts!
Things are a bit more luxurious at the Hwaseong Haenggung Palace which was the king's palace during wartime or his travels outside of Seoul. Make sure you have your camera for the changing of the guard ceremony!
Find out what people want to know when planning their Seoul itinerary.
Conclusion
The fusion of East and West, and the blending of old and new, is something that's unique to Seoul. The enormous city boasts so many fascinating attractions that you could easily spend weeks in the Korean capital. If you're planning a vacation in Seoul, you don't want to miss out on all this cosmopolitan city has to offer.
But luckily, it doesn't matter whether you're spending 1,2, 3 or more days in Seoul because there's an itinerary for everyone. From where to stay in Seoul to what to do in Seoul, we've given you all the answers. All you have to do now is to book your flight because our Seoul itinerary has everything covered for you!
---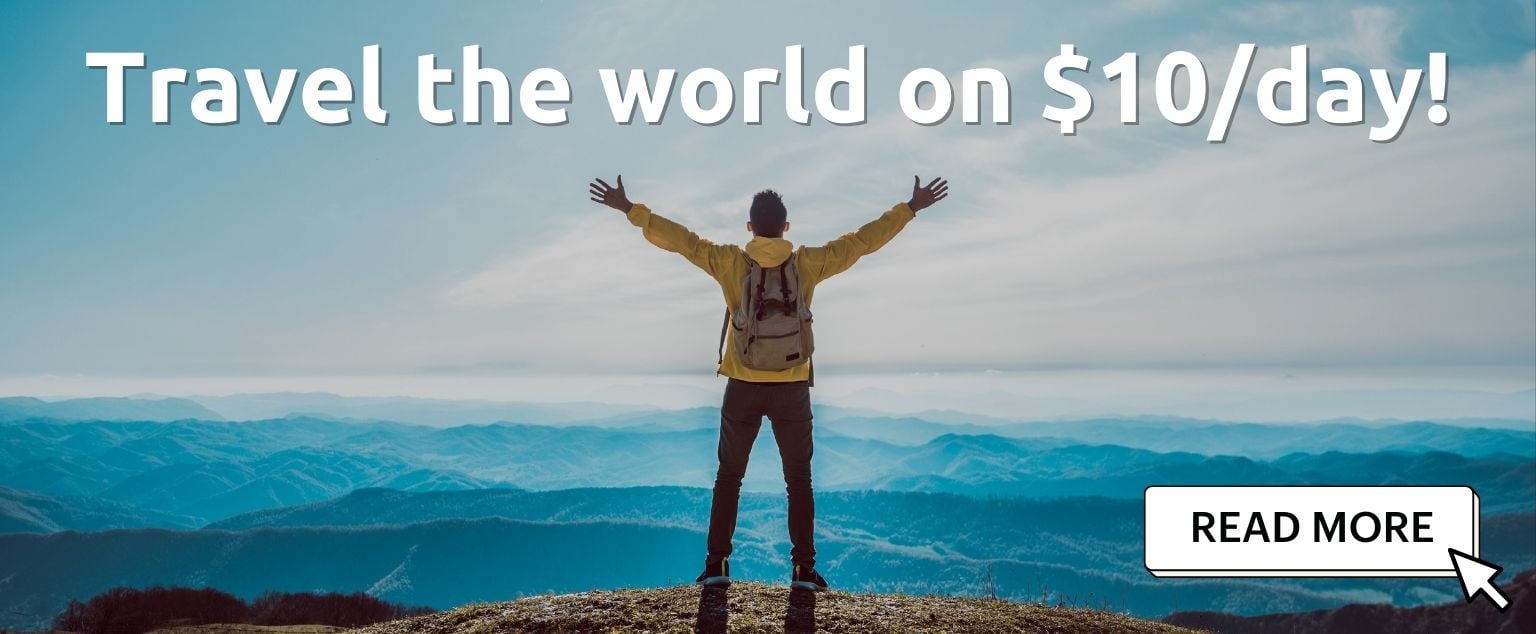 And for transparency's sake, please know that some of the links in our content are affiliate links. That means that if you book your accommodation, buy your gear, or sort your insurance through our link, we earn a small commission (at no extra cost to you). That said, we only link to the gear we trust and never recommend services we don't believe are up to scratch. Again, thank you!