Killarney is a village that's found itself in a PRIME spot for anybody exploring the famous Ring of Kerry. The surrounding area is literally bursting with stuff to see and do, most of it based in the extremely stunning outdoors. Think national parks, lakes, dramatic coastlines. It's all here.
The town itself is small but vibrant, and super historic. It feels welcoming as soon as you arrive.
But it's a small town, right? How are you ever going to find a hostel to stay at here? Plus if it's touristy, aren't most of the places going to be, y'know, pricey? Out of budget for a backpacker?
But don't you worry! We've done the hard work for you and made a list of the best hostels in Killarney – plus a few of its best budget hotels, too – so you can easily find a place to suit you (and your budget)!
What are you waiting for? Peep our handy list of Killarney's top hostels below!
Quick answer: The Best Hostels in Killarney
Best Hostels in Killarney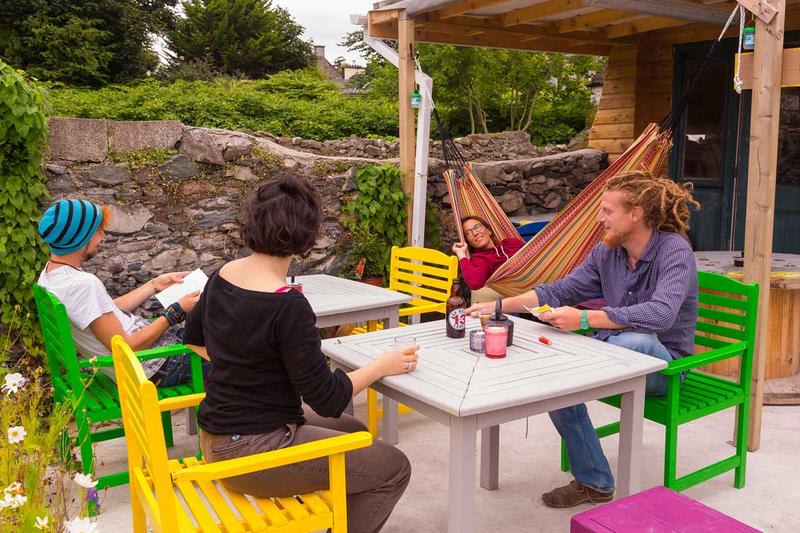 $$
Free Breakfast
Luggage Storage
Board Games
Inside a 19th-century townhouse… sounds good already right? But yeah, this Killarney backpackers hostel is pretty nice. It's super warm and cosy inside, sofas around the open fireplace, loads of books to read, chickens in the garden… and hammocks.
Aside from it looking part, this place is just a 1 min walk away from the Killarney National Park AND Killarney town centre. If that ain't good, we dunno what is? However, it's the atmosphere that truly makes this the best overall hostel in Killarney. The staff make everyone feel at home.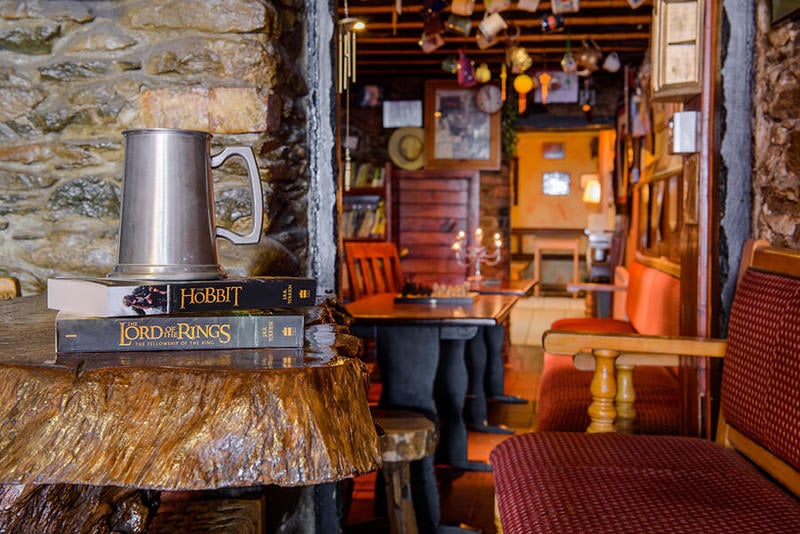 $$
Communal Kitchen
Outdoor Terrace
Bar
It might be a little bit basic, sure, but there's a vibey atmosphere going on at this youth hostel in Killarney. Plus the name is awesome. It's called The Shire for goodness' sake. Lord of the Ring theme sorta going on here (complete with Middle Earth maps).
The building dates back 1795 if that interests you. But other that there's an actual pub downstairs where you can meet locals and have a couple of drinks, maybe more than a couple of drinks, then wake up to a free hangover cure of a breakfast. Which is why this is our pick for the best party hostel in Killarney.
$
Laundry Facilities
BBQ
Free Breakfast
Get ready for a very good place to stay if you're backpacking by yourself. Yes, this top Irish hostel in Killarney features a magic atmosphere that seems to just bring everyone together for great times. In fact, people come back here. People come back. Yep, we're talkin' rebookings.
So aside from being the best hotel for solo travellers in Killarney, it's also set in a pretty cool old building right next to the train station, which makes onward travel pretty dang easy. Side note: movie nights here are fun.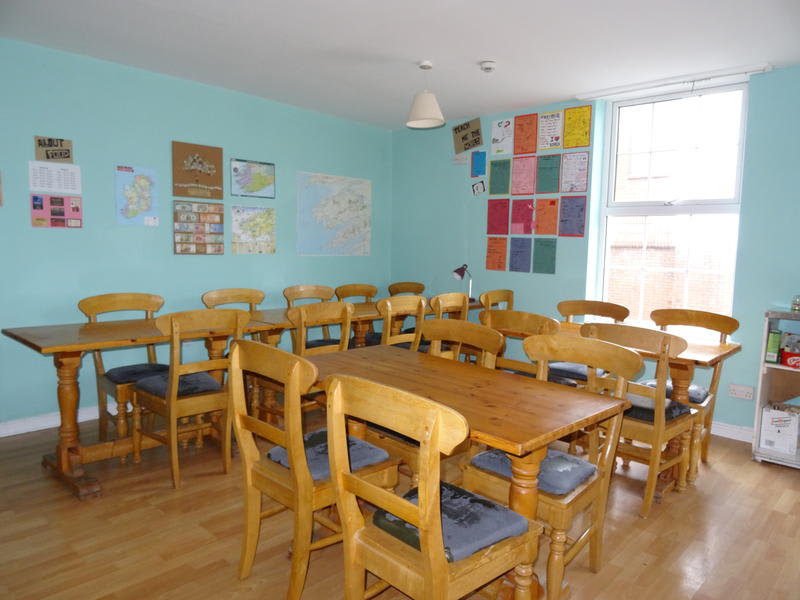 $
Free Breakfast
Common Room
Luggage Storage
Lookin' for cheap? You'll find it here. Paddy's Palace is a great shout for a budget hostel in Killarney and will help you stick to that shoestring as you travel around the Emerald Isle.
One thing that helps make this best cheap hostel in Killarney is the free breakfast included in the already low room rate. It's also in the middle of town, which is great if you wanna explore, go drinking around the pubs and enjoy the craic and stuff.
Best Hostel for Couples in Killarney – 3 Lakes Hostel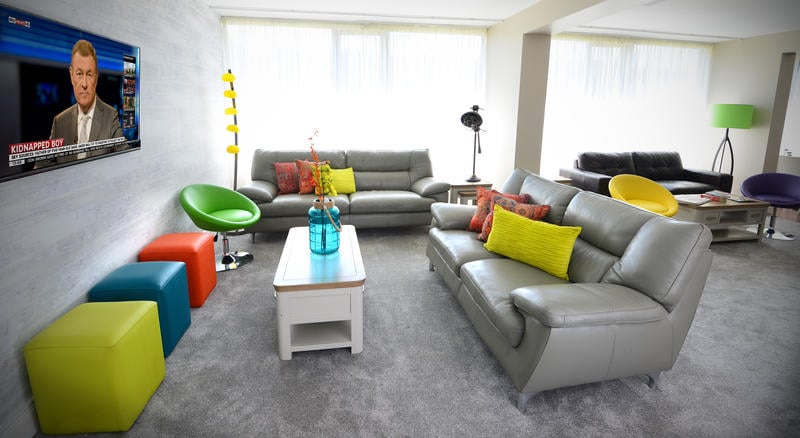 $
Free Breakfast
Communal Kitchen
Lounge
This is a very modern and clean hostel which means no grossness or bits that haven't been cleaned in 700 years. That's part of the reason that this is the best hostel for couples in Killarney. Not the only reason though, don't you worry!
It's in a quiet location (couples like that, right) and there's lots of space to hang out together, too (couples definitely like that). There's a well-equipped kitchen, staff are helpful, and it's generally also a good option if you're driving the ol' Ring of Kerry. As you do. If you're traveling with your partner and looking for a bit more privacy, why not stay in one of these awesome cottages in Killarney?
Best Hostel for Digital Nomads in Killarney – Neptunes Town Hostel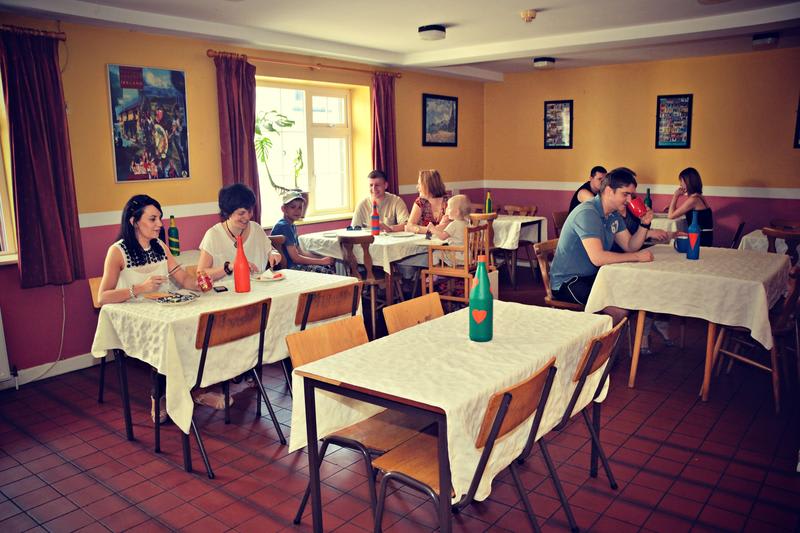 $$
Free Internet (Actually)
Communal Kitchen
Free Breakfast
With a whole load of free internet (no, really: it's not easy to come by in Irish hostels), as well as plenty of space to get cracking with your remote work in the lounge, this is the best hostel for digital nomads in Killarney.
Yep, sure is. And when your fingers ache from all that typing you can easily head into town for a break: this place is pretty much central and is near to all the cafes, restaurants and lively nightlife you could ever want. No stag parties or anything here, meaning chill vibes.
$
Cafe
Cable TV
It's An 18th Century Mansion
Now here's a youth hostel in Killarney located in a pretty bangin' 18th-century mansion. That's something we can get on board with. The best hostel with a private room in Killarney, the rooms aren't the coolest but they're super budget and can be shared with your mates, too.
What else can you expect from this top budget hostel in Killarney? It's warm, clean, and… is 5 miles out of town. We know, we know… but it's in a frickin old mansion! And has a library, cafe and huge grounds – plus the national park – to wander around in. Wanna soak up nature? It's pretty sick around here.
Things DO go missing sometimes…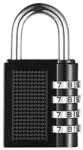 Psst! Heading to a hostel? Don't forget to pack a padlock! It's well worth having one so you can secure your locker and protect your stuff!
Best Budget Hotels In Killarney
There's also a good selection on budget hotels in Killarney too, which is great if you're keen to stay somewhere with a private room or just can't find the right hostel for you. So here's a small selection of the best budget hostels in Killarney which should be perfect for your trip to the town.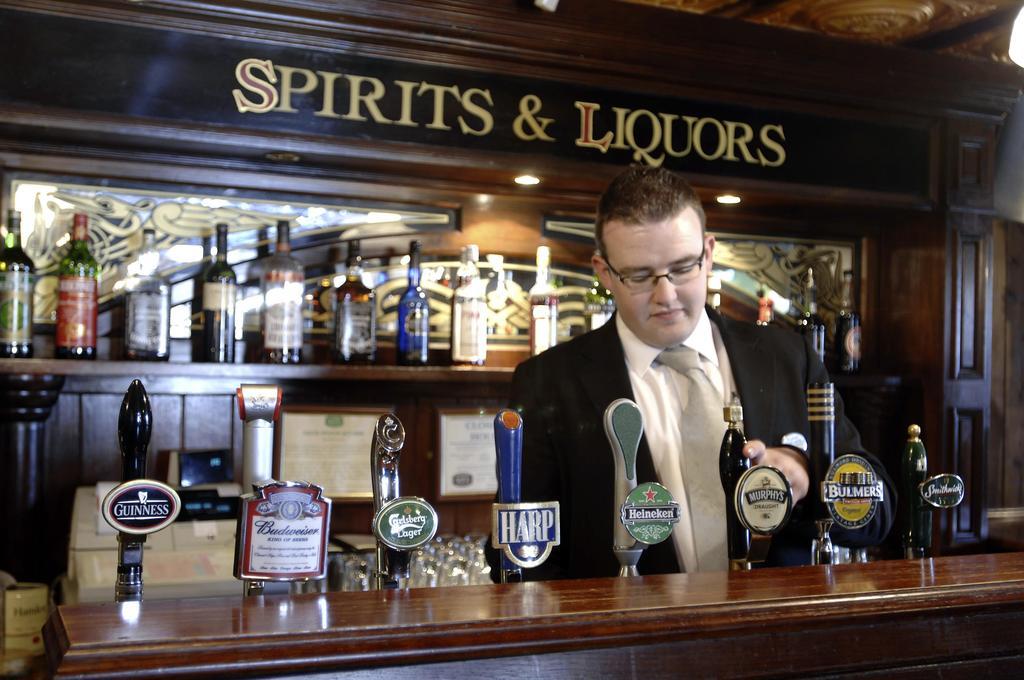 $$
Free Breakfast
Massage
Restaurant
This budget hotel in Killarney is a 10 min walk from the centre of town. And it's sort of a mix between a typical old-school kinda hotel and one that's been renovated for a more modern millennial (perhaps) guest.
Rooms are clean and comfortable like it's not weird or anything – in fact, there are even spa treatments on offer here. There's also an onsite pub and restaurant for all your food and drink needs if you don't wanna move from your spot.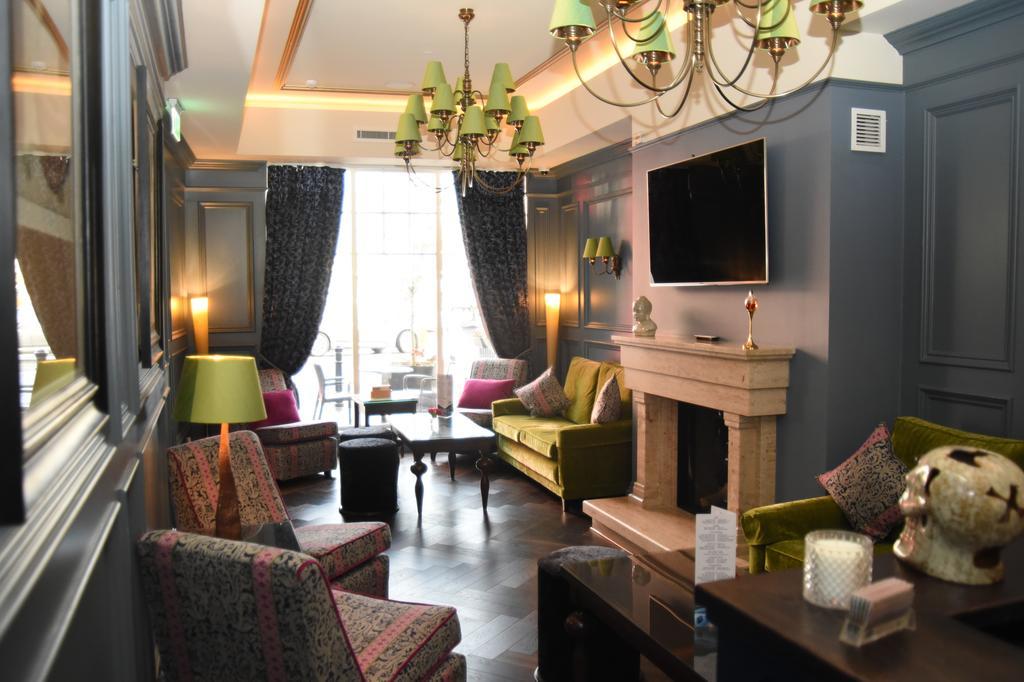 $$$
Free Breakfast
Sundeck
Jacuzzis (IN THE ROOMS)
When these guys say boutique, they really mean boutique. So you may have to shell out a bit more coin for the privilege of staying here, but if you do you won't regret it. Probably.
The location is top notch and staying here literally does feel like you're staying somewhere dripping in luxury. I mean, some rooms have Jacuzzis. Yep. It's definitely on the higher end of the best budget hotels in Killarney, but you'll feel it when you're there.
$$
Pub
Fitness Centre
Free Parking
Family run. Central location. Pub with Irish music playing every night. Doesn't get much better than this at a budget hotel in Killarney. Though if you're backpacking you may feel a bit weird checking into such a… um… grown-up place.
But sometimes, well, if you wanna treat yourself for a night then DO IT. Why not? It's not only pretty plush, but it's a grand place to catch some live Irish music, classic pub craic, and some good food too.
The BEST Travel Backpack?!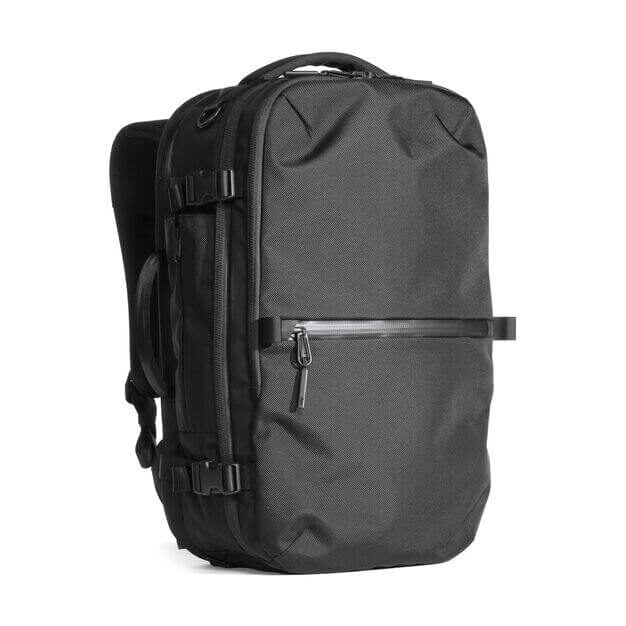 Pssssst! Not picked the perfect travel backpack yet? The Broke Backpacker team has tried out over thirty backpacks this year! Our favourite travel backpack is the Aer Travel Pack 2.
View on AER
What to Pack for your Killarney Hostel
Pants, socks, underwear… Here are some other items you might not have thought to pack.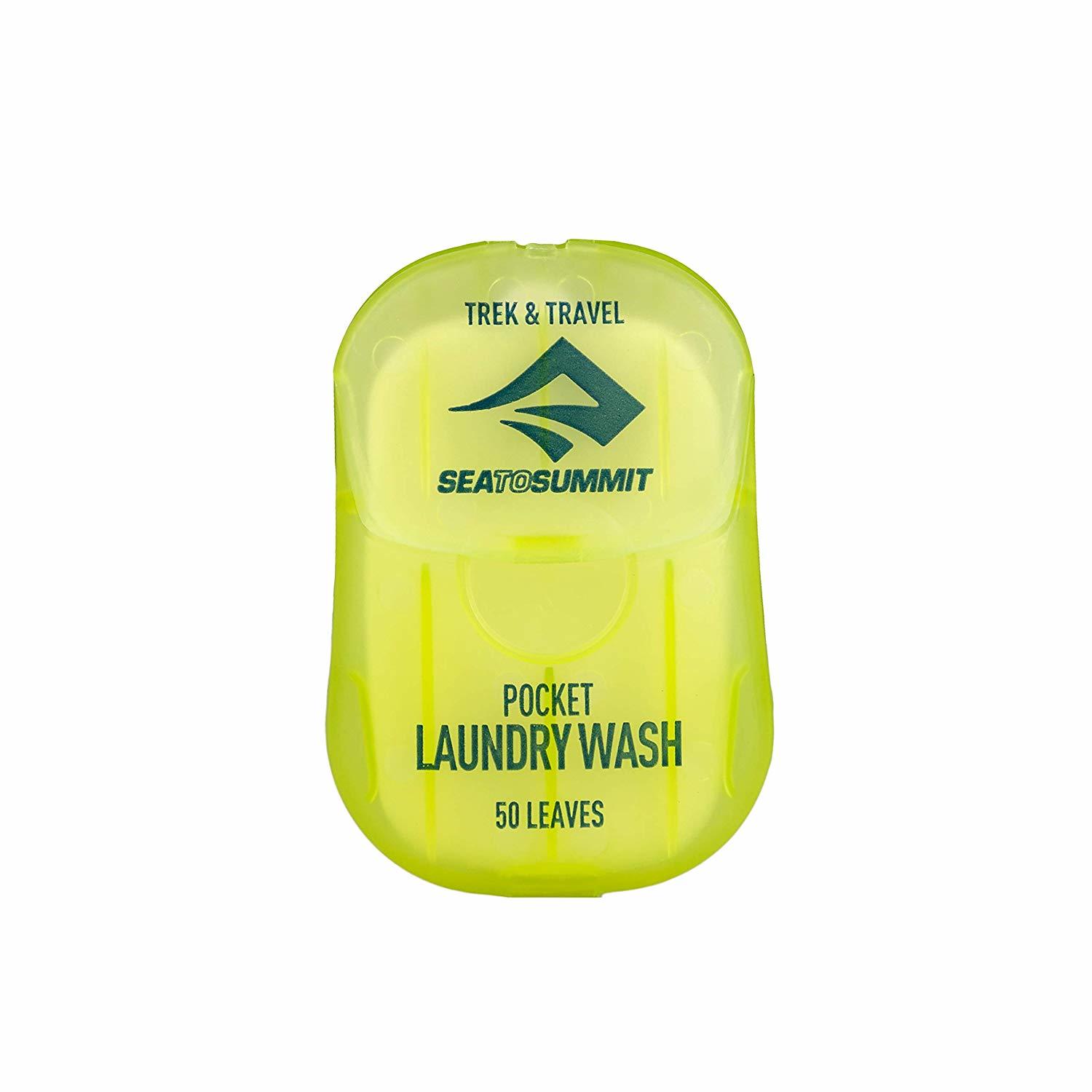 1. Sea to Summit Travel Soap: When dirtbagging around the globe, hygiene sometimes comes a bit short. This Sea to Summit Travel Soap can wash your hands, clothes or anything else, wherever you are. The soap strips are dry and super thin but dissolve in contact with water, so you can even take it easily through security in a carry-on.
2. Active Roots Toiletry Bag: Keep your bath-and-beauty items organized and in the right place with this water-resistant bag. With large compartments, mesh and enclosed clear sections, you can fit everything you might need inside. Hang it up or let it stand on its own – this bag is a must-have for dorm-lifers.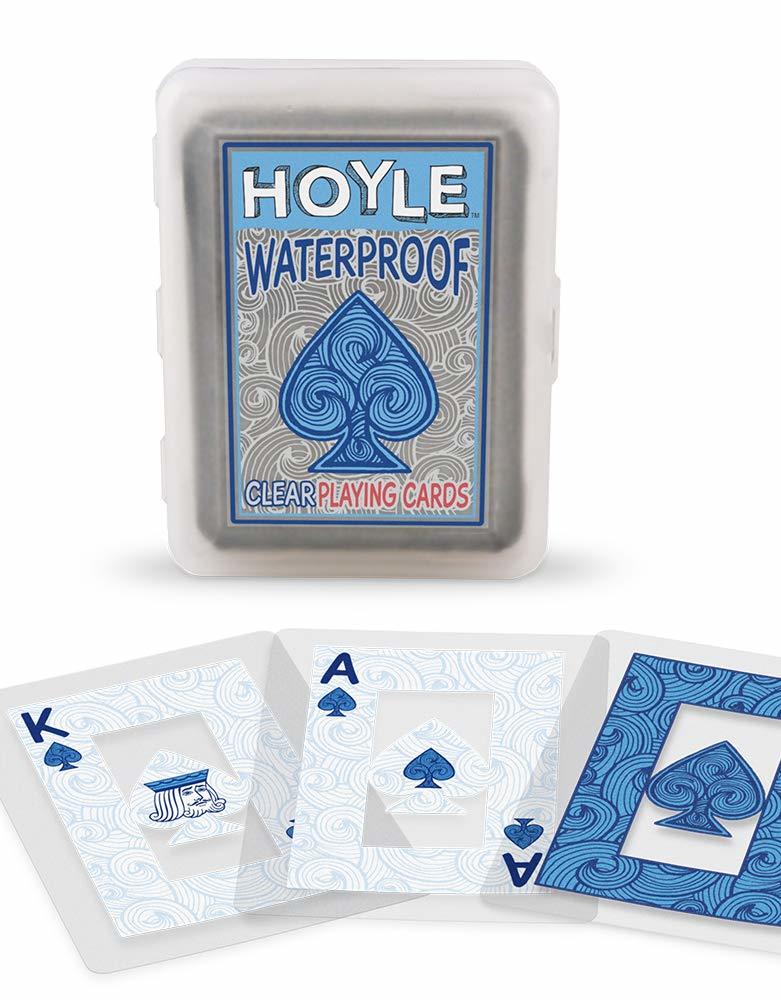 3. Playing Cards: Name your ideal night: I'm for a few cheap beers and some card games. Oh, and you don't even have to be drinking to enjoy a game – having cards with you traveling definitely helps out on those long airplane or beach days! Make sure to snag a waterproof deck to protect from the pool, ocean or Chang.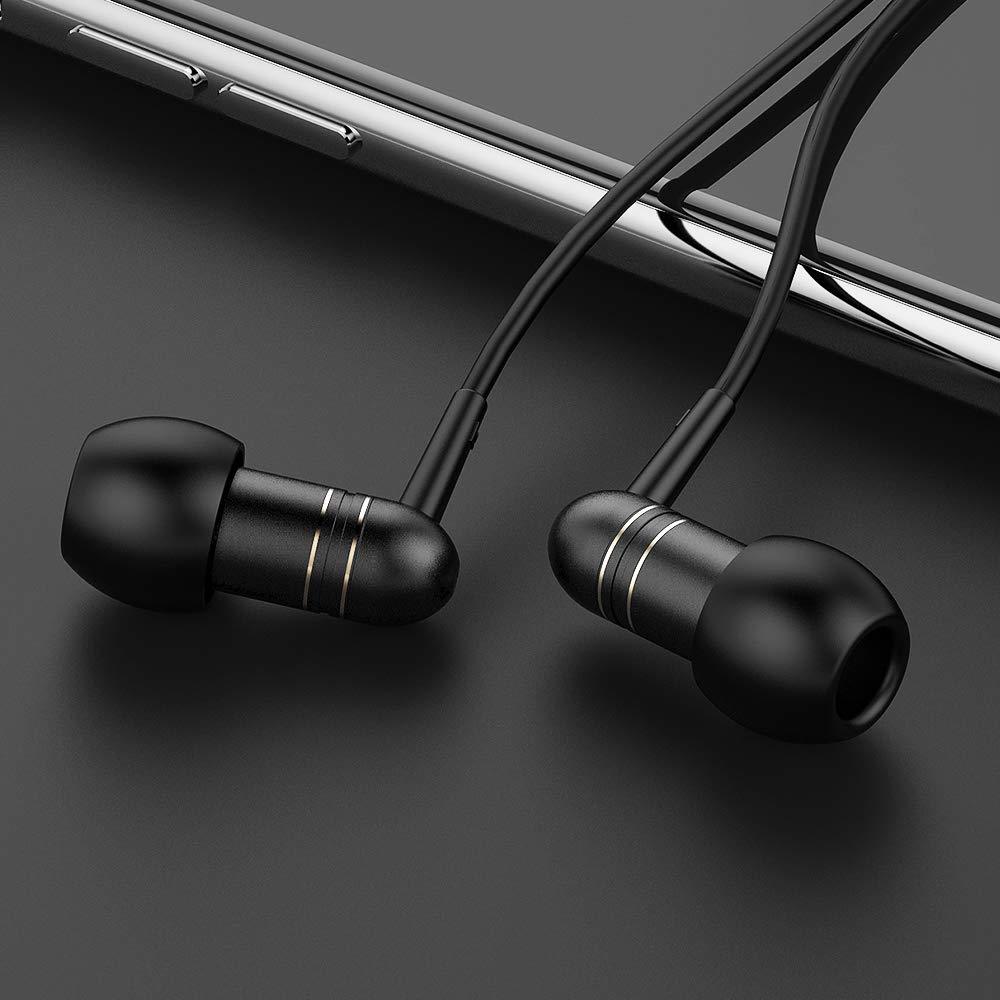 4. Noise-Cancelling Earbuds: Noise in hostels… is a thing. Your bunkmate coming in late, motorbike traffic just below your window, construction on the property or the round-the-clock rooster that seems to follow you to every f*cking hostel. Having a way to escape the noise while you sleep makes for a well-rested morning. Noise canceling ear-buds are a great solution, just put on your favorite artist or load a quick Netflix episode to fall asleep too.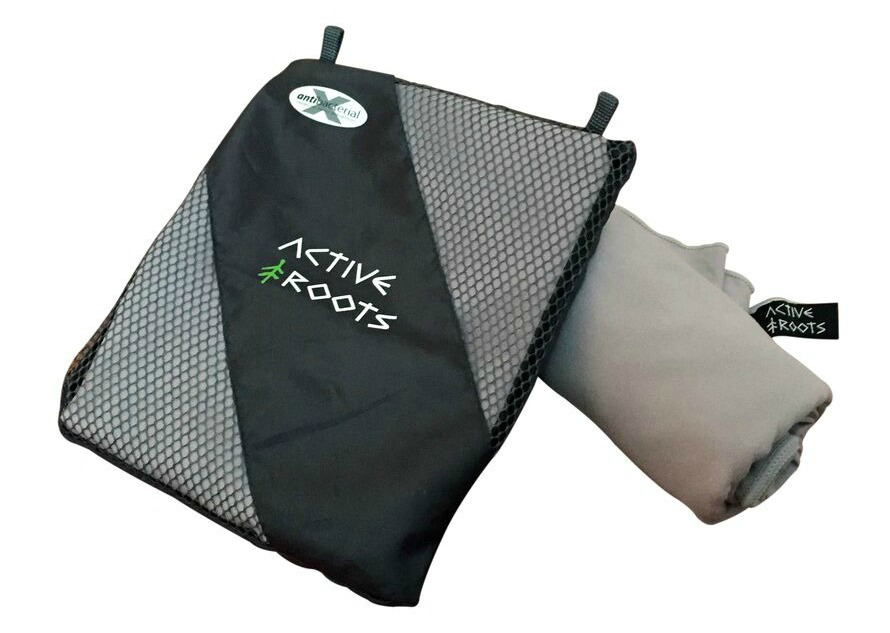 5. Active Roots Microfiber Towel: Having your own towel is a must when traveling since most hostels don't provide them. Plus as a backpacker, use of a towel will extend further than just showers, it's a minimalist yoga towel and a great beach blanket/towel combo! The Active Roots Microfiber Towel is really the best solution for backpacking.
6. Power Bank: Showing up to a new city, after a 14-hour bus ride, with a dead phone and no directions to your hostel is a half-awake, messy nightmare. Putting a good power bank in your pack is the best and easiest way to keep your important electronics charged up for those long travel and sightseeing days.
Why you should travel to Killarney
Now you know all about the best hostels in Killarney!
That means you'll be able to explore the amazing Ring of Kerry and loads of other cool stuff in the area, and stick to your shoestring budget!
(We know that's important!)
Not only do all of these hostels come complete with Irish charm, but they're also charming places themselves. Think old buildings, fireplaces, pubs downstairs, and some really tasty food.
When it comes to budget hotels in Killarney, sure, some of them may be a little pricey – but for 1, or 2, nights, these are surprisingly affordable options to treat yourself to a bit of luxury.
Given all the choices we've fired at you, we don't blame you if you can't decide where to stay in Killarney!
And if not? Don't worry! There's always The Black Sheep Hostel – our top pick for the best overall hostel in Killarney.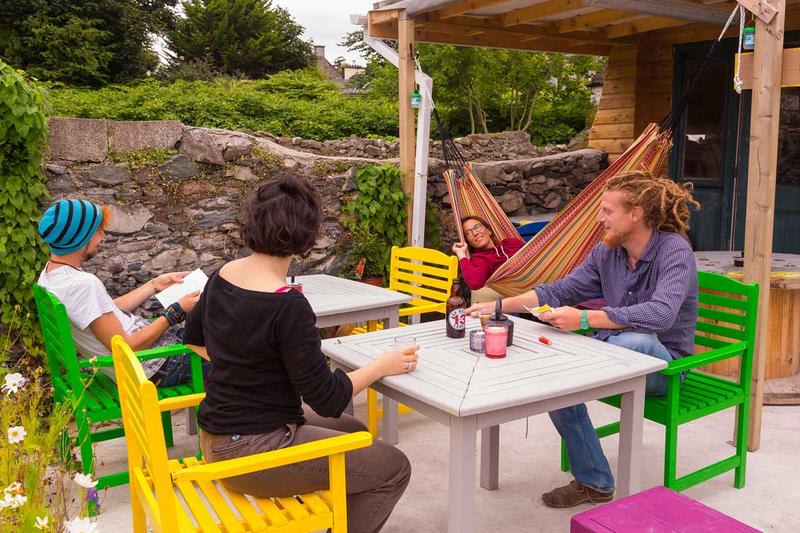 All that's left now is to get yourself over to Ireland: Killarney awaits!
Travel Safety Tips for Killarney
And don't forget Travel Insurance! We've put together a roundup of Travel Insurance for backpackers – check it out here, or if you're low on time, get a quote from World Nomads, our favorite travel insurance provider.

More Epic Hostels in Ireland and Europe
Hopefully by now you've found the perfect hostel for your upcoming trip to Killarney.
Planning an epic trip all across Ireland or even Europe itself?
Don't worry – we've got you covered!
For more cool hostel guides around Europe, check out:
Over to you
By now I hope our epic guide to the best hostels in Killarney has helped you choose the perfect hostel for your adventure!
If you think we've missed anything or have any further thoughts, hit us up in the comments!
"Find out how YOU can support the site. We work hard to put out the best backpacker resources on the web, for free! It's all about helping out our tribe of awesome backpacker readers [that's you!]. Please visit the link to find out how you can help keep the site going 🙂
For the sake of transparency, some of the links in our content are affiliate links. This means that if you book your accommodation, buy a book or sort your insurance, we earn a small commission at no extra cost to you. I only link to stuff I've actually used and never endorse products or services that are not up to scratch. Thanks for your support.