Far and away Russia's largest city, the capital city of Moscow is a backpacker's dream. By European standards it's affordable, and by city standards it still feels super exotic.
But there are a ton of hostels in Moscow. Over 110 to be specific, and knowing which hostel to pick can be quite a task.Which is the exact reason we put together this list of the best hostels in Moscow.
We've organized this list of the best hostels in Moscow by different travel needs. So whether you wanna party or chill, hook up or wind down, with the help of this guide, you'll be able to book the hostel that gets you where you wanna be!
Let's take a look at the 20 best hostels in Moscow…
Quick answer: The Best Hostels in Moscow
The 20 Best Youth Hostels in Moscow
Overall Best Youth Hostel in Moscow – Moscow Style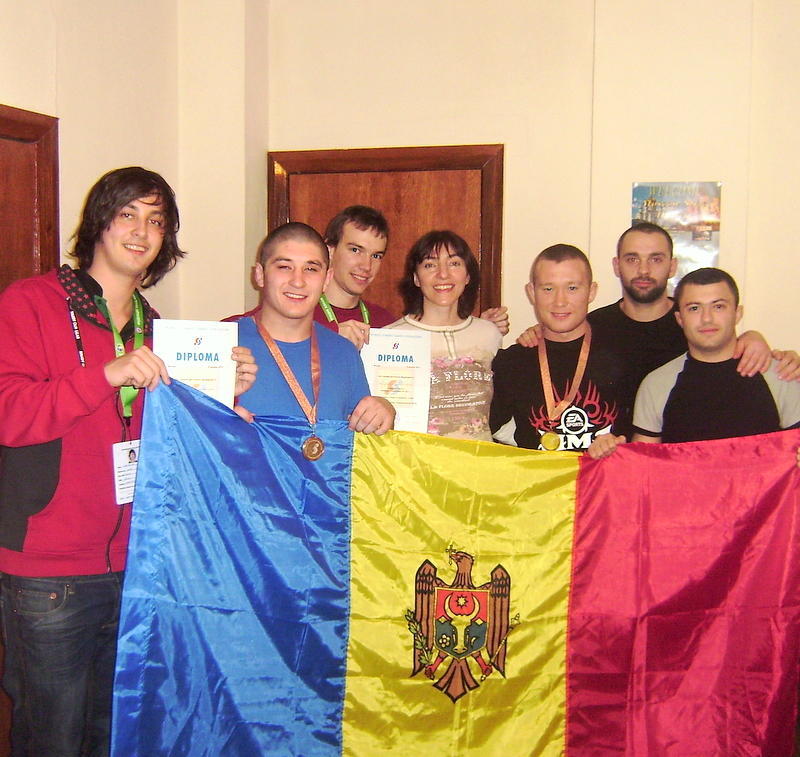 $$
Free Breakfast
Self Catering Facilities
Late Check-Out
The overall best hostel in Moscow is Moscow Style and you're about to find out why. Not only does Moscow Style offer guests all the basics like free bed linen and free WiFi but have a late check-out, free breakfast and a guest kitchen too. Team this with kick-ass customer service, super comfy dorm rooms and the fact that it's located in the heart of the city, you'll easily see why Moscow Style is the best hostel in Moscow in 2020. To top it off, must-visit landmarks like the Kremlin and Red Square are just a five-minute walk away.
$$
Self Catering Facilities
Laundry Facilities
Tours & Travel Desk
Comrade Hostel is the joint best hostel in Moscow in 2020. Comrade Hostel is a highly recommended hostel in Moscow so if you wanna stay here you've gotta book your bed ASAP, especially if you and your travel buddies wanna stay in the same dorm room. Comrade Hostel is in Moscow's old town known locally as Kitai-Gorod. The Comrade staff are always on hand to give you directions and useful tips on how to make the most of your every moment in Moscow.
Best Hostel for Solo Travellers in Moscow – Vagabond Hostel
$$$
Free Breakfast
Self Catering Facilities
Laundry Facilities
The best hostel for solo travellers in Moscow is the super popular Vagabond Hostel. For solo travellers early seeking a crew to explore the Russian capital city with your first port of call should be Vagabonds. Attracting a varied and interesting crowd Vagabond Hostel is the perfect Moscow backpackers hostel for solo travellers to hang out in. The free breakfast provides a cracking start to the day and you have the use of the guest kitchen too. Why not have a cook-off with your hostel mates?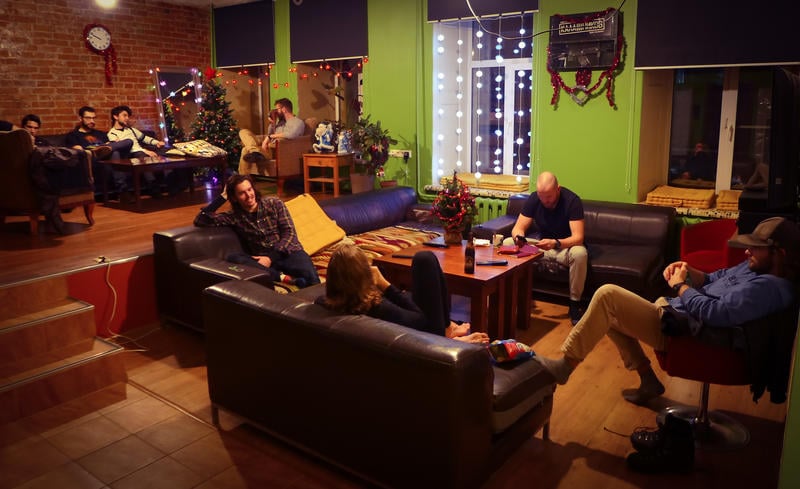 $$
Self Catering Facilities
Laundry Facilities
Tours & Travel Desk
Godzillas is a top hostel in Moscow and has been for years. For solo travellers keen to connect, Godzillas is a great start; tour operators often use Godzillas as their meeting hostel so there are always plenty wide-eyed and bushy-tailed travellers just like you around the place! The Godzillas team are super welcoming and always happy to help in any way that they can. If you're a solo traveller keen to meet a wide of a range of people as possible, Godzillas is the place for you.
Best Cheap Hostel in Moscow #1 – Chekhov House
$
Free Breakfast
Self Catering Facilities
Luggage Storage
The best cheap hostel in Moscow is Chekhov House, by far. Although at first glance the pink hues around Chekhov House may have you thinking it's a women-only hostel, it is a place for everyone. The free breakfast, free WiFi and free luggage storage go a long way in making Chekhov House a great, cheap, youth hostel in Moscow. The Chekhov House team are keen to please and are always happy to help with directions. As a rookie in Russia, you may struggle to read local signage as they use a totally different alphabet!
Best Cheap Hostel in Moscow #2 – Good News Hostel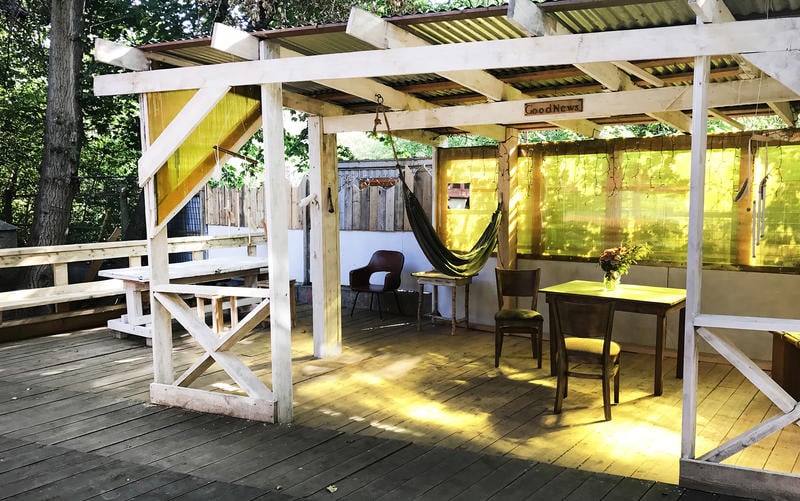 $
Self Catering Facilities
Laundry Facilities
Outdoor Terrace
The good news is that Good News Hostel is the best budget hostel in Moscow! Too cheesy?! Anyway, you'll love Good News Hostel for its bright and spacious dorm rooms and wonderful communal areas. The outdoor deck is the ideal spot to hang out in on a sunny Russian summers day although if you're heading to Moscow in the winter you need to bring your thermals. Super close to the Komsomolskaya metro station, you can easily connect to all of Moscow's tourist hotspots from Good News Hostel.
Best Cheap Hostel in Moscow #3 – Jazz House
$
Self Catering Facilities
Laundry Facilities
Late Check-Out
Light and bright, Jazz House is a simple but ample budget youth hostel in Moscow. You'll find very little to complain about here. The staff keep Jazz House in great shape and you'll feel instantly at ease, once you've dumped your hefty backpack that is. The Kremlin is 3.5km away but the walk is a great way to experience real Moscow. If that feels like too much hop on the metro at Serpukhovskaya and you'll be there in minutes. Once you've got your head around it the Moscow metro is pretty easy really.
Best Hostel for Couples in Moscow – FriendHouse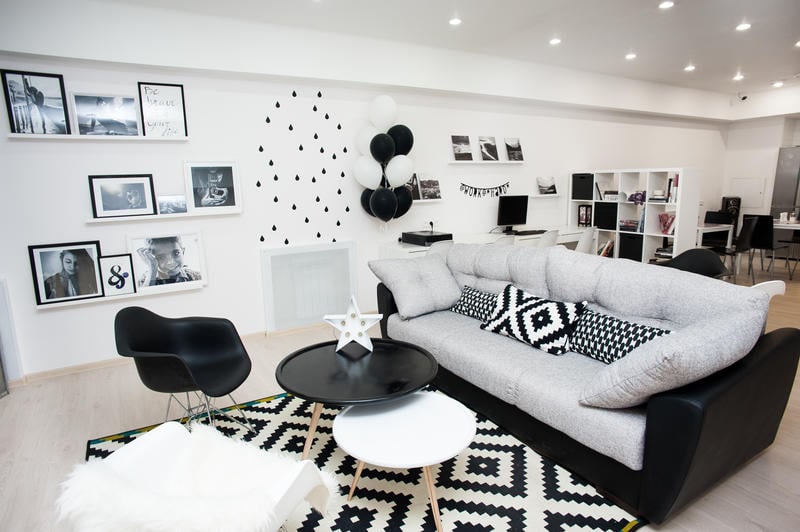 $
Self Catering Facilities
Laundry Facilities
Vending Machines
The best hostels for couples in Moscow is FriendHouse. Simple? Yes. Ideal? Yes! With so much to see and do in Moscow, most travellers are looking for a cheap and cheerful place to crash and FriendHouse is perfect. They have reasonably priced private double rooms especially for couples like you. If you and your lover like meeting fellow backpackers all you need to do is head to FriendHouse's monochrome yet cosy lounge of an evening and get introducing yourselves.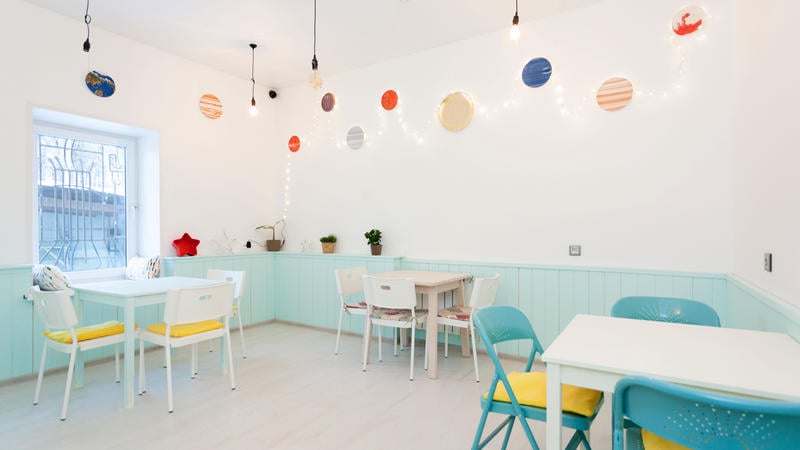 $$$
Cafe Onsite
Self Catering Facilities
Laundry Facilities
No, bear with me on this one! Believe it or not, another Star Wars Hostel is the best hostel in Moscow for couples who like a fancier style of accommodation. By name alone you'll be thinking that it's Star Wars through and through but, to its credit, Star Wars Hostel has only a subtle homage to the sci-fi series. The private rooms for a couple are cosy, even romantic and cottage like in their decor! Everyone who stays at Star Wars Hostel raves about it. Go on, give it a go!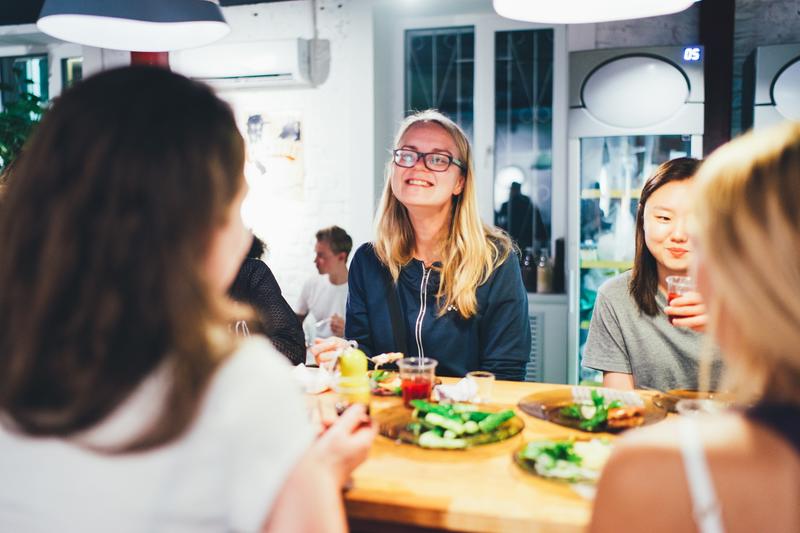 $$
Bar Onsite
Self Catering Facilities
Laundry Facilities
Fasol Hostel & Bar is, you've guessed it, the best party hostel in Moscow. This laid-back, charming and budget-friendly youth hostel is the perfect place to get your party on. To be fair, they don't party crazy hard here as Moscow is hardly famed for its party scene but if you're keen on a few beers, or a vodka or two, after a day of exploring Moscow Fasol is the place to stay. Overall, Fasol is a highly recommended hostel in Moscow, so whether you're a party animal or not you'll surely be drawn in by the on-point hostel vibes.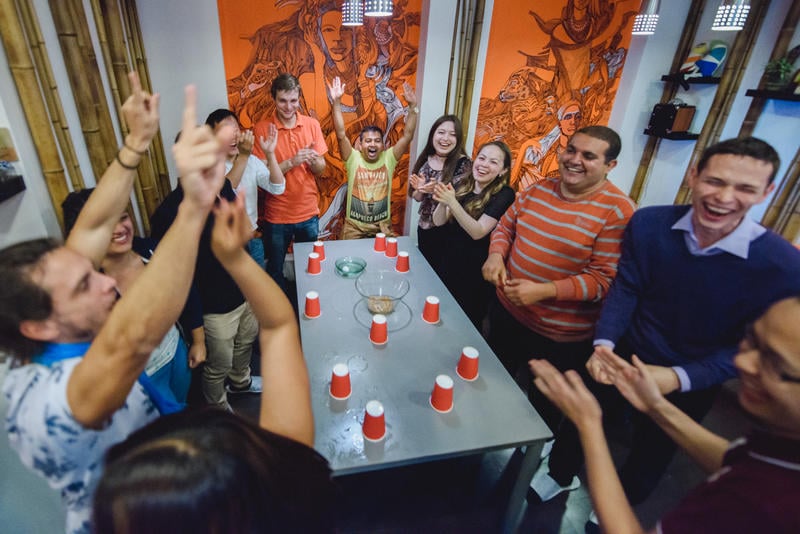 $
Free Breakfast
Self Catering Facilities
Laundry Facilities
If Safari Hostel had its own bar it would easily be the best party hostel in Moscow, alas it's nearly the best hostel in Moscow for a party. To be fair, Safari Hostel is a laugh a minute and all who stay here are game for a drink or two. Good job you can BYOB! The huge guest kitchen and dining room is the perfect place to get the beers following before you hit the town. The Safari team will be more than happy to recommend which pubs you hit up and when!
Best Hostels for Digital Nomads in Moscow – Hostel Derevo
$
Free High-Speed WiFi
Self Catering Facilities
Tours & Travel Desk
Hostel Derevo is the best hostel for digital nomads in Moscow for sure! Not only do they have free and unlimited super-fast WiFi but modern spaces to work in. Derevo is the coolest hostel in Moscow for digital nomads and there is something to be said for feeling more productive when working in an inspiring environment. Derevo is, in fact, a co-working hostel, the whole place has been designed for digital nomads like you. Snap up your spot ASAP, they're about to get even more popular in the rise of the digital nomads in 2020.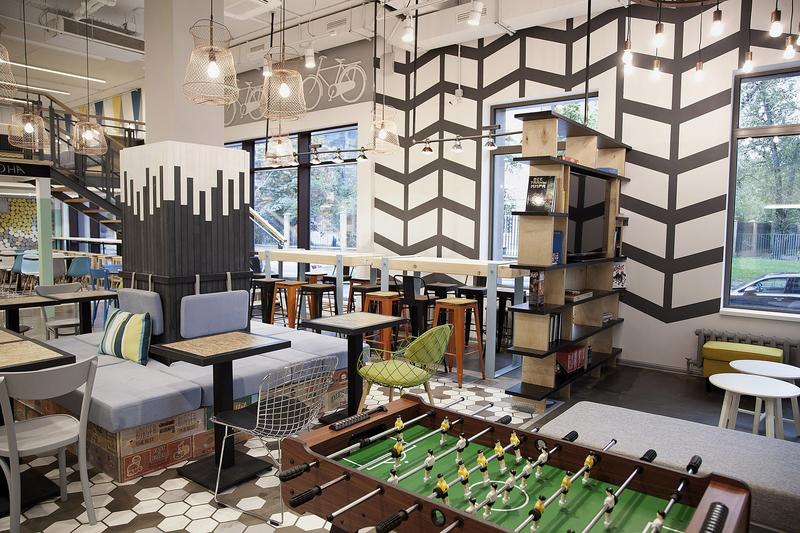 $$
Bar & Cafe Onsite
Laundry Facilities
Tours & Travel Desk
Netizen is an ideal Moscow backpackers hostel for digital nomads, their bar and cafe is a great place to work from. The Netizen team have created an open and welcoming vibe here but there is a calmness and quietness about the place too. Netizen is a super clean hostel and the room service team work around the clock to keep the hostel in immaculate order. As a highly recommended hostel in Moscow Netizen is great for digital nomads looking for a home from home and an office all rolled into one.
Best Hostel with a Private Room in Moscow – Grant's Hostel
$$
Free Airport Transfer
Cafe Onsite
Late Check-Out
Grant's Hostel is a top hostel in Moscow if you're departing by flight as they offer a free airport transfer. So no need to stress about finding a Moscow hostel near the airport. You don't wanna focus on leaving before you've arrived though! You have Grant's Hostels super spacious dorm rooms and cosy cafe to look forward to; as well as the team's wonderful hospitality. Grant's Hostel is a great shout for couples, they have four private double rooms just waiting to be snapped up! Get booking!
Things DO go missing sometimes…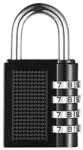 Psst! Heading to a hostel? Don't forget to pack a padlock! It's well worth having one so you can secure your locker and protect your stuff!
More of the Best Youth Hostels in Moscow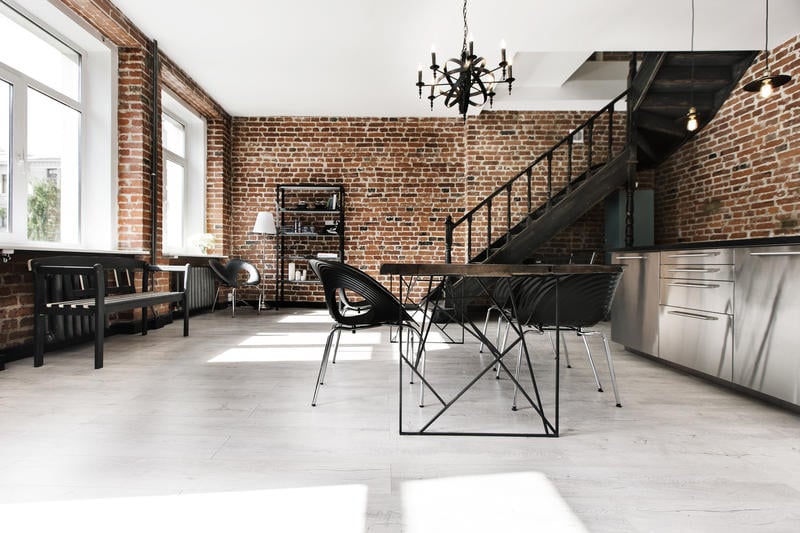 $$$
Self Catering Facilities
Laundry Facilities
Luggage Storage
Sputnik is the coolest youth hostel in Moscow but also one of the only boutique options available in the city. If you're more of a flashpacker than a shoestring slumming-it kinda traveller you'll feel right at home in the modern yet rustic dorms of Sputnik. If you have an eye for design you'll love Sputniks minimalist style. Flashpackers you'll be pleased to hear Sputnik's is on the same street as Prada and all the posh restaurants. Main Moscow attractions like the Kremlin are just a 10-minute walk away.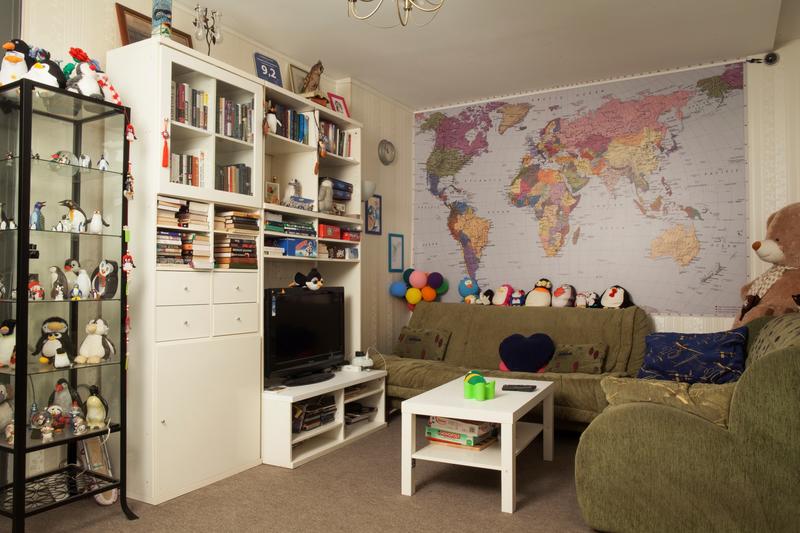 $$
Self Catering Facilities
Laundry Facilities
Luggage Storage
3 Penguins is a super cute Moscow backpackers hostel with reasonably priced dorm rooms and a homely feel. 3 Penguins have been impressing their guests time and time again and as such has become a highly recommended hostel in Moscow. There's a kind of grandeur about the private rooms at the 3 Penguins that couples will surely kind romantic if a bit OTT. The staff are super helpful and will always give you a hand when they can.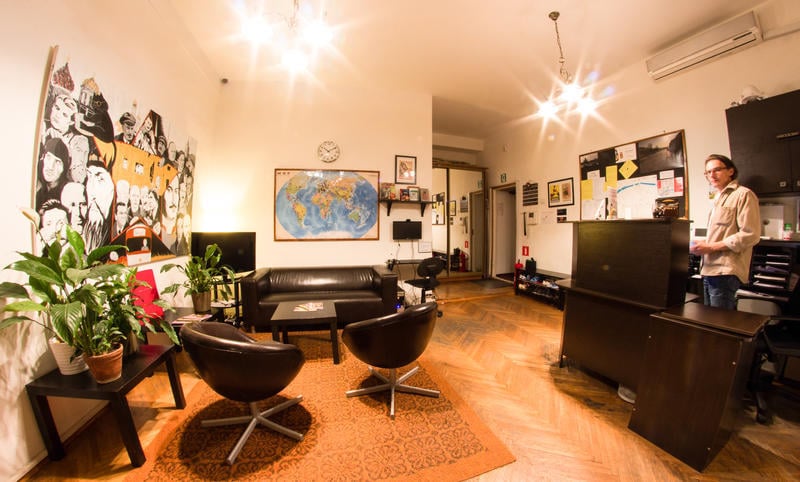 $$
Self Catering Facilities
Free WiFi
Security Lockers
Captial Hostel is a clean and homely Moscow backpackers youth hostel, located in the heart of the city. A far cry from a party hostel, Captial is ideal for travellers who like to stick to business when they're on the road; for those who like to get a quiet and calm night's sleep ready to hit up all the city sights in the morning. Captial Hostel has private dorm rooms and is therefore ideal for groups of mates who are travelling together and need a bit of space away from random dorm mates. It's ok, we all feel like it sometimes!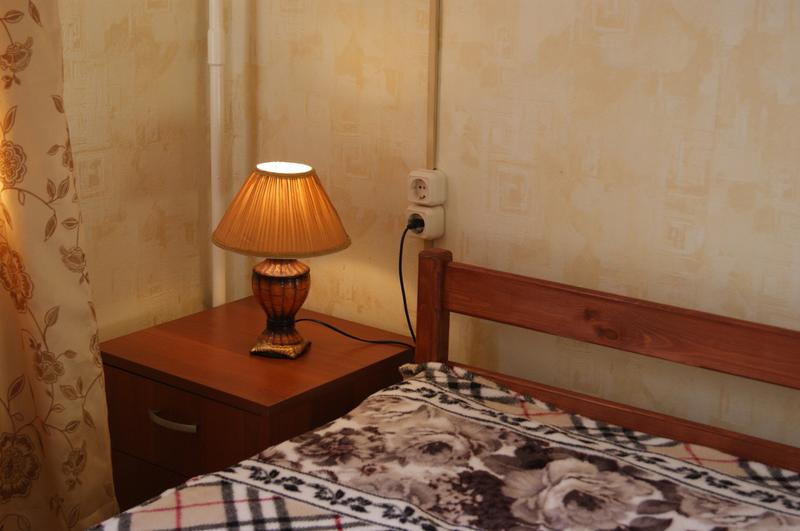 $
Self Catering Facilities
Laundry Facilities
Late Check-Out
Blagovest is a top hostel in Moscow, especially if you're travelling with your crew. They have both open and private dorms available. The private dorms can sleep up to five people and is a great way of pooling the costs of travel. Blagovest Hostel comes highly recommended by all who visit, in part due to their great location but mostly because of their lovely staff. It should also be mentioned that Blagovest has dead comfy orthopaedic mattresses on all their beds. You'll sleep like a baby!
$$
Bar Onsite
Self Catering Facilities
Luggage Storage
If you're having a quick turnaround in Moscow and need to hit up all the sights and landmarks super quickly and easily you need to book a bed at Kremlin Lights. They're located just 190m from the Kremlin, no other Moscow backpackers hostel is closer. Kremlin Lights is a bright and welcoming hostel that is super clean and as we've established, perfectly located. By being in the heart of Moscow the surrounding food outlets can be a little pricey so be sure to cook for yourself in the Kremlin Lights kitchen to save some money.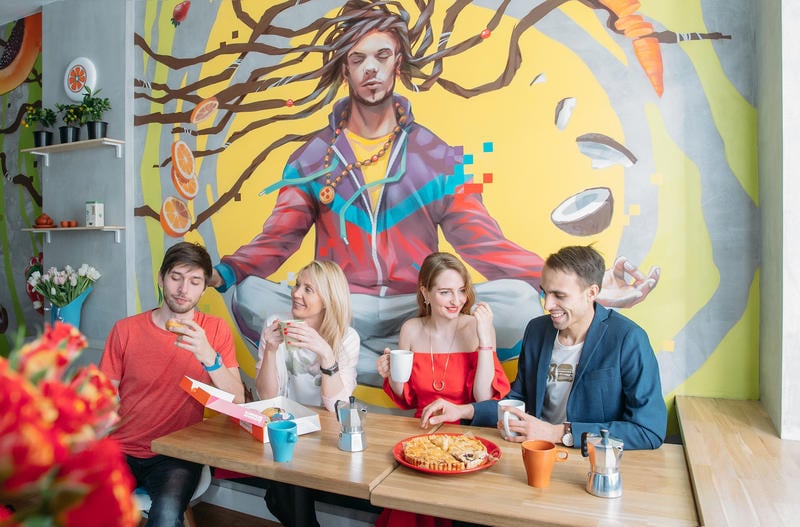 $$
Self Catering Facilities
Late Check-Out
Security Lockers
Sci-Fi haters don't dismiss Jedi Hostel on the name alone. Although there's a subtle theme Jedi Hostel is a cracking youth hostel in Moscow, regardless of your feelings towards the films! Jedi Hostel is a funky and bright hostel located in the heart of Moscow. From here you can easily access all the tourist hotspots, great bars and some cool restaurants too. Each dorm bed is in capsule style for a little added privacy. Jedi is a super friendly hostel and you'll defiantly find yourself tempted to extend your stay!
The Best Travel Backpack?!
Pssssst! Not picked the perfect travel backpack yet? The Broke Backpacker team has tried out over thirty backpacks this year! Our favourite carry on backpack is the Nomatic Travel Bag.
Read our full review!
What to Pack for your Moscow Hostel
Here's some gear our editors take hostelling.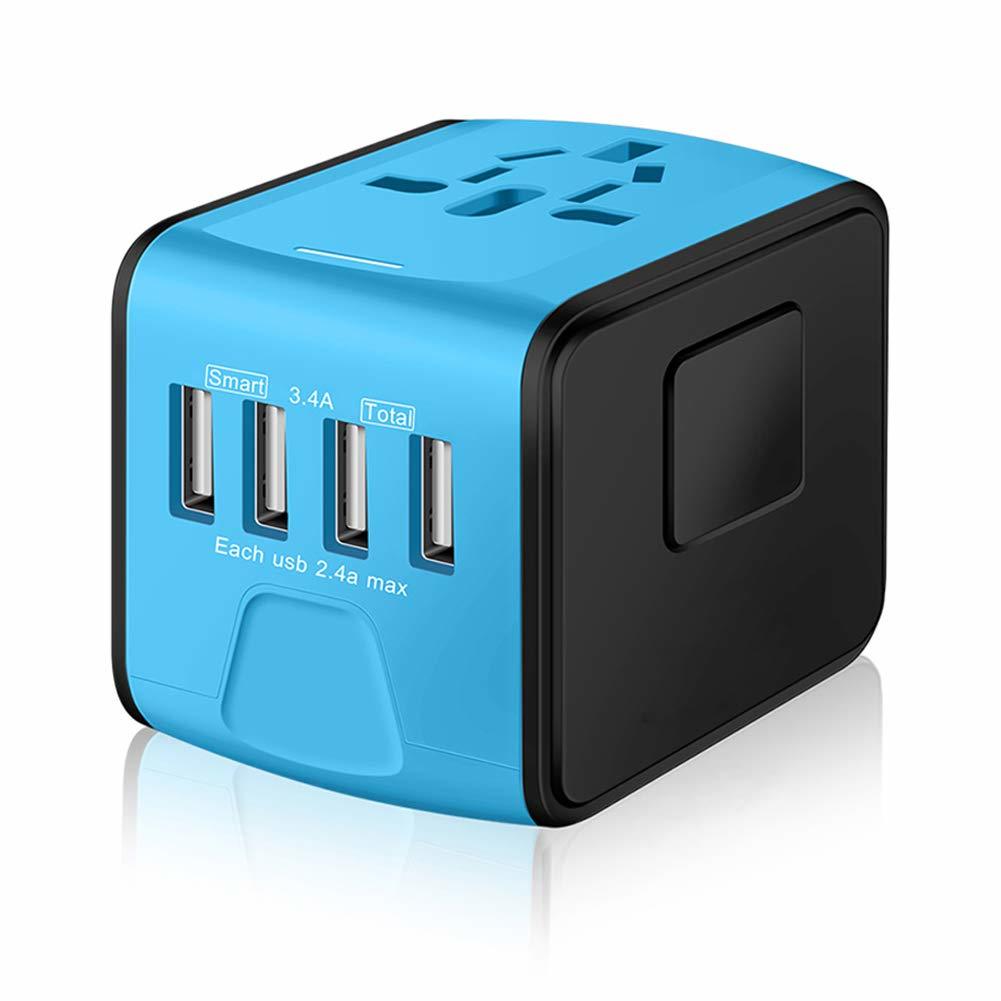 1. Universal Travel Adapter: This universal travel adapter is the best we've found. Covering over 150 countries, you'll always have the right plug charge your phone. You can also charge up to 5 devices simultaneously with the multiple USB ports.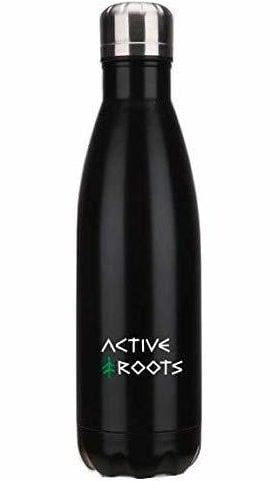 2. Active Roots Water Bottle: Sturdy and durable, the Active Roots water bottle survives the roughest adventures while keeping your drink cold or hot for at least 24 hours. Vacuum-sealed and made from stainless steel, the bottle can fit 25oz, which is plenty to keep you hydrated. Super cool bonus: the bottle isn't just super useful, it helps to reduce the single-use plastic waste – save the planet by filling up your bottle.
3. Power Bank: Showing up to a new city, after a 14-hour bus ride, with a dead phone and no directions to your hostel is a half-awake, messy nightmare. Putting a good power bank in your pack is the best and easiest way to keep your important electronics charged up for those long travel and sightseeing days.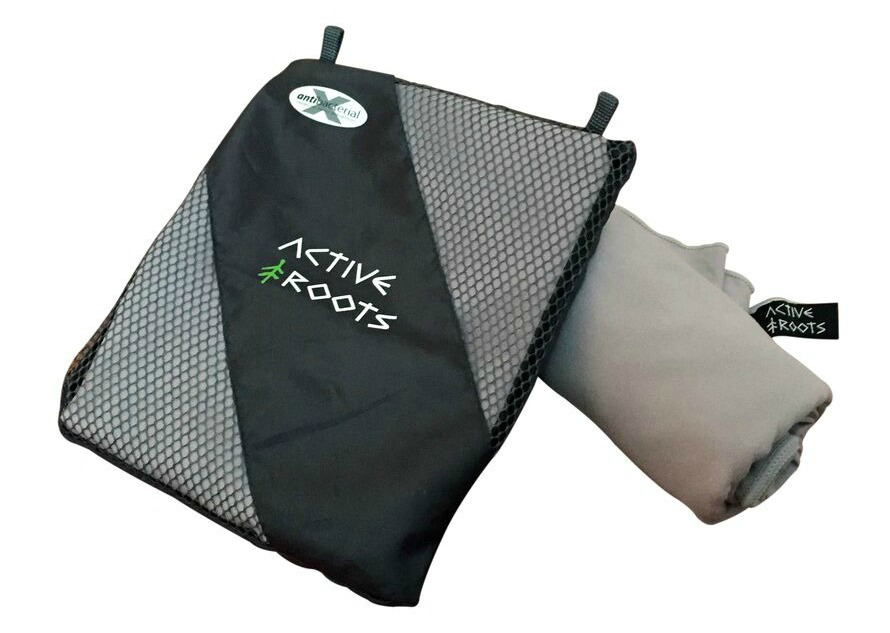 4. Active Roots Microfiber Towel: Having your own towel on your travels is a game changer. The Active Roots Microfiber Towel is perfect for travellers who are looking for a lightweight, quick-drying and extremely soft option. The antibacterial material is super water-absorbent and resists odor buildup because of its antimicrobial material. Ain't technology cool?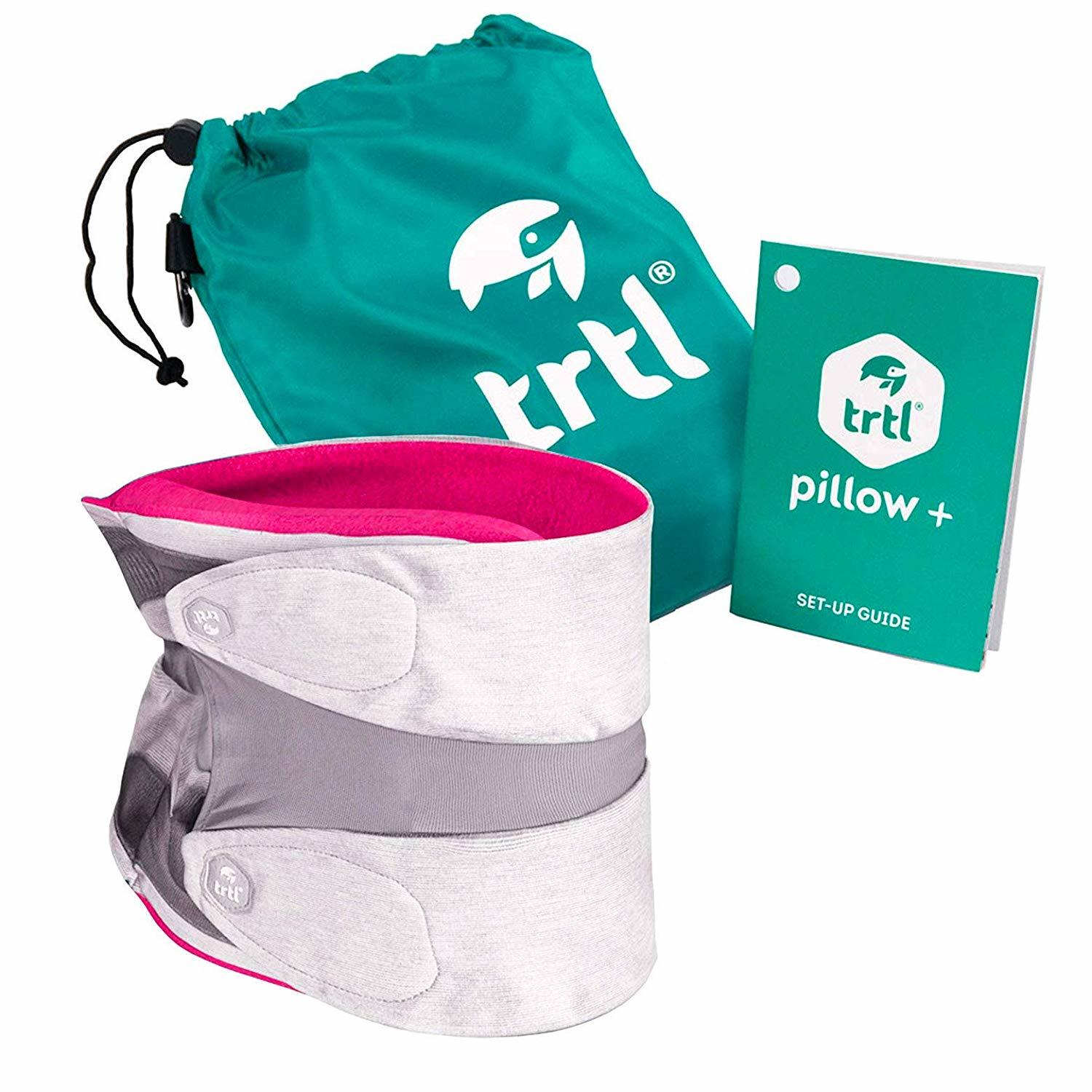 5. TRTL Travel Pillow: Nothing is worse than a sleep-deprived and grumpy backpacker. Do yourself a favour and get some decent rest with this comfortable TRTL travel pillow. The ergonomic design (fancy!) makes it possible to sleep upright, which can be a real struggle with normal neck pillows. Having this cool pillow makes long bus rides or flights way more enjoyable – and who knows, maybe you'll even be looking forward to it next time. If so, leave those guys a good review.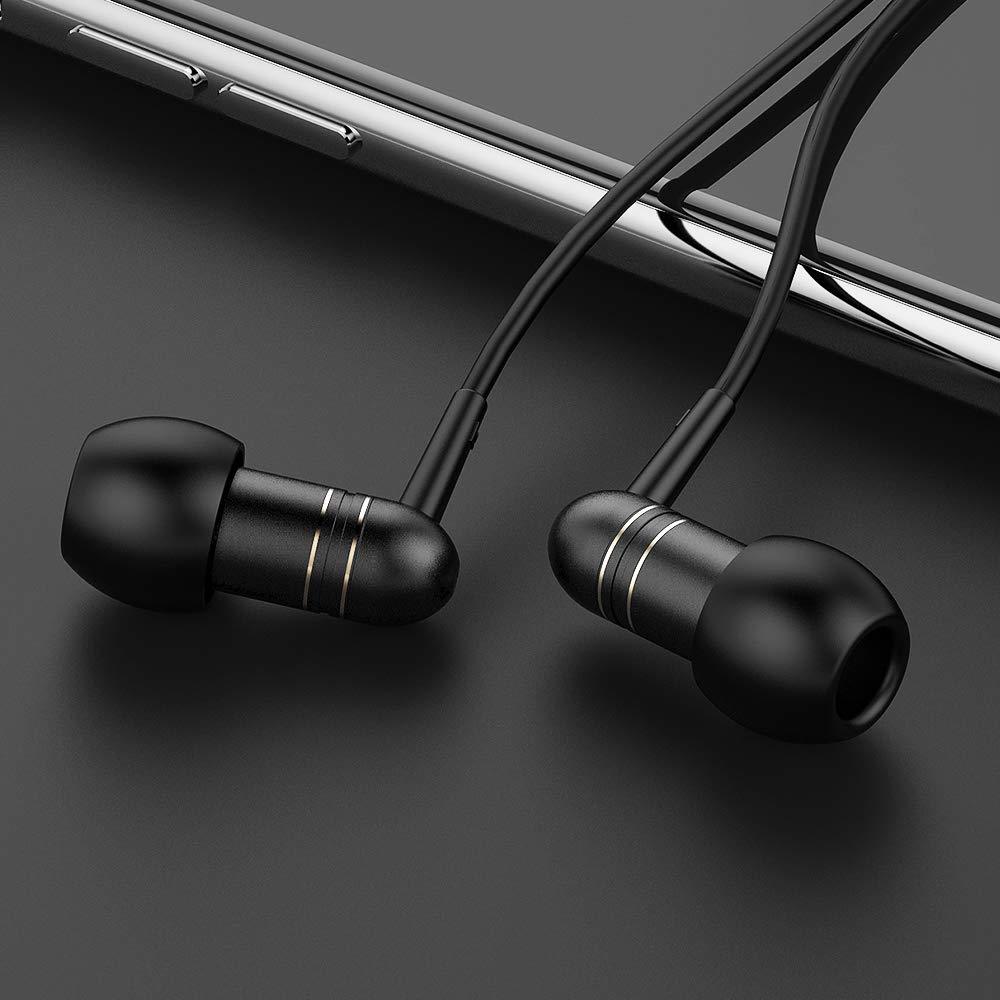 6. Noise-Cancelling Earbuds: You'll have some pretty sorry roommates – it happens from time to time. These noise-canceling earbuds help mitigate the damage. The comfortable and ergonomic design won't hurt your ears while sleeping no matter how long you keep them in. Increase the quality of your sleep by listening to some relaxing music at night or just enjoy the silence.
Why you should travel to Moscow
Moscow is an unforgettable experience, so be sure to book a hostel that sets yourself up for success. With the help of this guide, you'll be able to pick a hostel that best suits your travel-style, your your time in Russia can be nothing short of awesome.
And, just in case you can't pick from one of the best hostels in Moscow – go with Moscow Style. It's location, price and stellar reviews means you'll have a great time and can worry about one less thing on your Russia trip.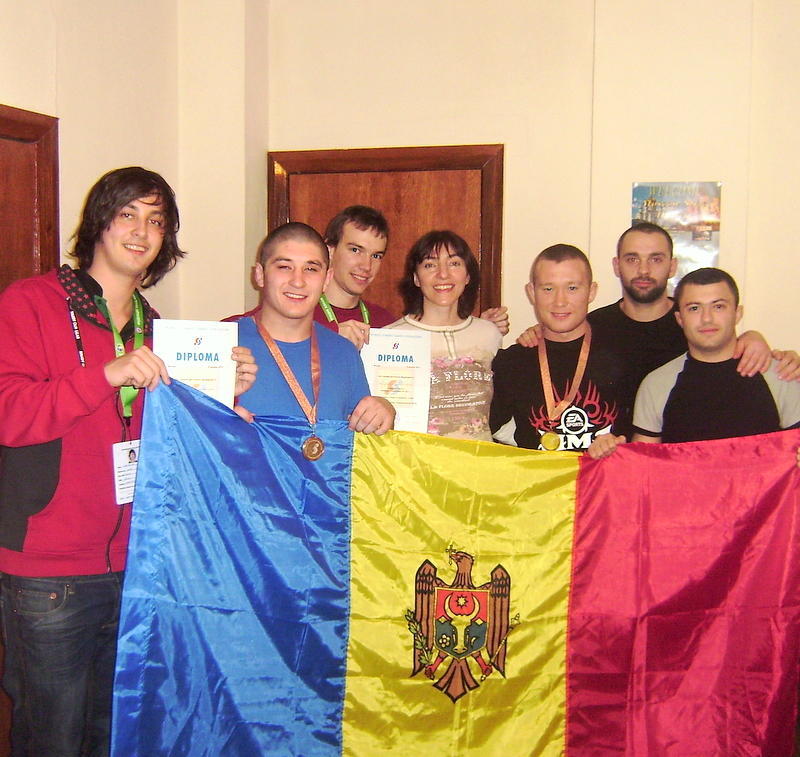 Travel Safety Tips for Moscow
And don't forget Travel Insurance! We've put together a roundup of Travel Insurance for backpackers – check it out here, or if you're low on time, get a quote from World Nomads, our favorite travel insurance provider.
Getting an estimate from World Nomads is simple – just click the button or image below, fill out the necessary info, and you're on your way!

More Epic Hostels in Russia
Hopefully by now you've found the perfect hostel for your upcoming trip to Moscow.
Planning an epic trip all across Russia?
Don't worry – we've got you covered!
For more cool hostel guides around Russia, check out:
Over to you
By now I hope our epic guide to the best hostels in Moscow has helped you choose the perfect hostel for your adventure!
If you think we've missed anything or have any further thoughts, hit us up in the comments!
Yay for transparency! Some of the links in this post are affiliate links. This means that if you book your accommodation through the site, The Broke Backpacker will earn a small commission at no extra cost to you. Your support helps keep the site going.