If you are traveling to Poland, there's a huge chance you'll end up in it's largest and most popular city – Warsaw.
Renowned for its history, architecture, and markets, Warsaw is one of the coolest and most underrated cities in all of Eastern Europe.
But with dozens of hostels available (and a ton of them poorly reviewed) it can be difficult to know which hostel you should stay at.
Which is exactly why we've written the ultimate guide to the 20 best hostels in Warsaw, Poland.
We've taken the best-rated hostels from HostelWorld, and put them here so you can easily find one.
But to take it even a step further, we've organized the list by category. So no matter what sort of fun you are looking for, our list will show you a hostel that best fits your style.
Ladies and gentlemen, these are the best hostels in Warsaw, Poland.
 Quick Answer: The Best Hostels in Warsaw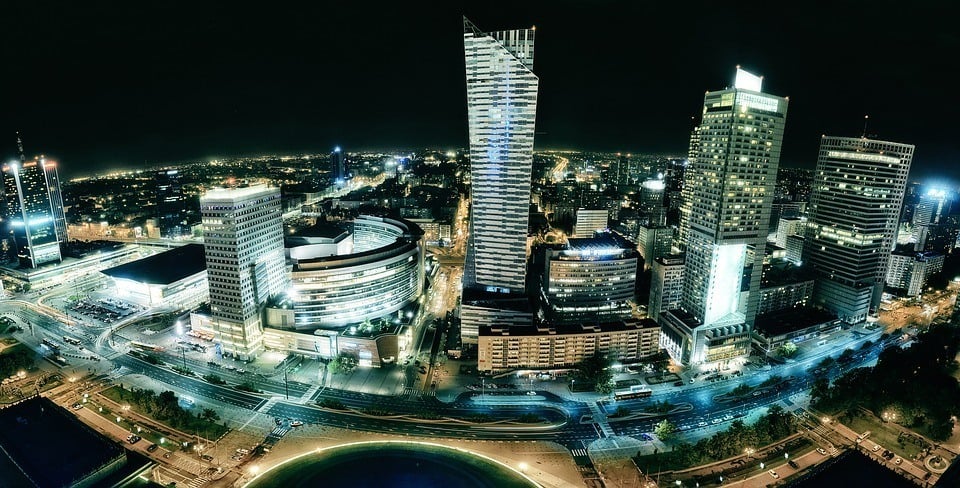 The 20 Best Hostels in Warsaw
Hold in, before you start booking your hostel blindly – you need to figure out where to stay in Warsaw first! Knowing which of the different neighbourhoods is the right one for you makes the whole booking process a lot easier and it'll guarantee not ending up miles away from the hotspots you want to explore.
Do You Want to Travel FOREVER??
Then pop your email address in below and we'll send you a FREE copy of 'How to Travel the World on $10 a Day!' – make travel your LIFE.
Overall Best Hostel in Warsaw – DREAM Hostel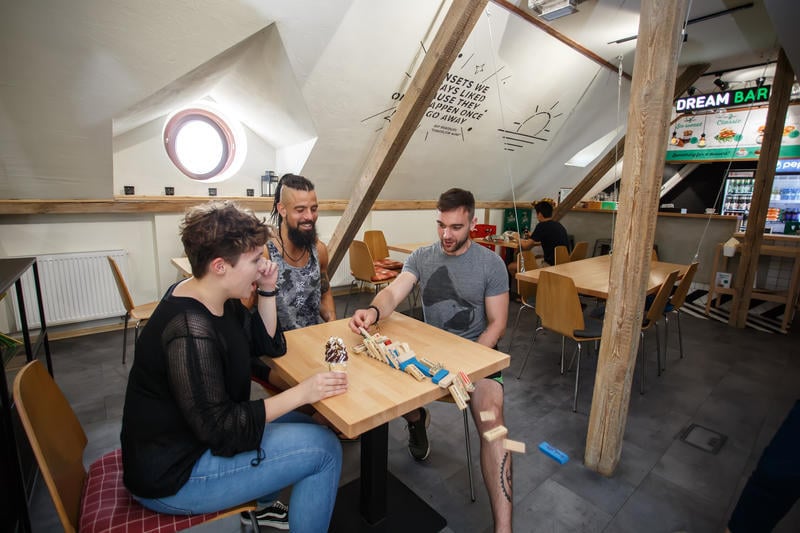 $$
Bar
Self Catering Facilities
Key Card Access
The overall best hostel in Warsaw is DREAM Hostel. It's got everything you could ask for and more; onsite bar, awesome laid back feel, amazing staff and is always super clean. DREAM Hostel is the best hostel in Warsaw in 2020 because of its location, it's slap bang in the middle of everything! The Old Town Market Square is only a 2-minute walk away and from here you can take a stroll to Hard Rock Cafe and other great bars in Warsaw. Dream by name and by nature the beds at DREAM Hostel are some of the best in Poland. No doubt about it. Whether you are a party animal, a culture vulture or a digital nomad stopping by for a while, DREAM Hostel is a great shout.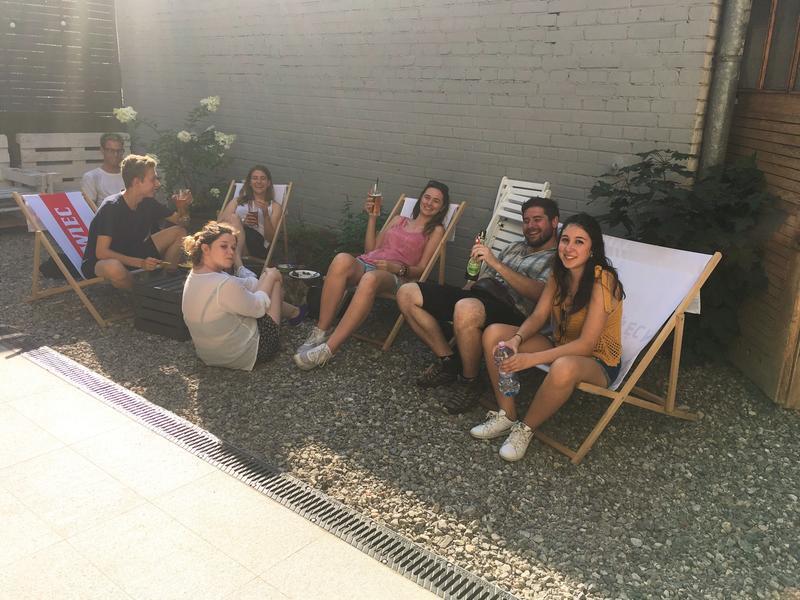 $$
Cafe
Self Catering Facilities
Laundry Facilities
Oki Doki Old Town is the best hostel in Warsaw if you want to stay in the city's historical quarter. Although tucked away in the olde-world part of Warsaw Oki Doki is a modern and bright hostel designed with the 2020 backpacker in mind. The dorm rooms are super spacious and each guest has access to their own securely locking cupboard. Ultra clean and tidy Oki Doki Old Town gets the A-OK from us! As a highly recommended hostel in Warsaw, Oki Doki Old Town gets a lot of attention and books up fast. If you wanna stay here in the summer months in particular, book ahead.
Best Hostel for Solo Travellers in Warsaw – Patchwork Hostel
$$
Bar
Self Catering Facilities
Common Room
Solo travellers need not worry about making new friends in Warsaw. Patchwork Hostel is the best hostel for solo travellers in Warsaw as it is buzzy and welcoming but not overwhelming. Attracting a wonderfully laid back and open minded crowd Patchwork Hostel is the kinda place where you can grab a beer or two and spend all afternoon (and late into the night!) chatting with staff and guests alike about your travel stories, hopes and dreams. The hostel rooms are basic but bright and spacious. Beds are comfy and the rooms are safe. What more could you ask for? Free WiFi and laundry facilities? Done!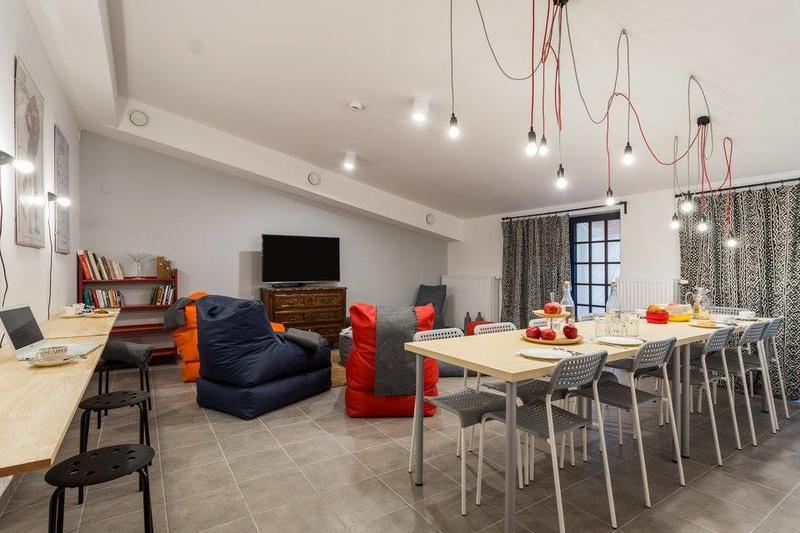 $$
24-Hour Reception
Security Lockers
Hot Showers
If you travel solo because you are happy in your own company then Vava Hostel is the best hostel in Warsaw for you. Vava Hostel is a modern youth hostel in Warsaw that is fairly quiet and relaxed. Ideal for travellers who want the option to meet and mingle but equally like to retreat to the calm of the dorm if they want to. The Old Town is just 2 subway stops away, alternatively, you can walk there in less than 10-minutes. The staff are smiley and helpful. If you need directions, just ask!
$$
Bar & Cafe
Self Catering Facilities
Security Lockers
Hands down the best party hostel in Warsaw is Oki Doki City Hostel. If you are looking for the cultural experience head to Oki Doki Old Town but if you're down for a party it is all about ODCH! Perhaps spend a few nights at each for the well-rounded Warsaw experience! The staff here know how to lay on a good time and the bar is the best place in town to get pre-drinking before moving on out to Warsaw's pumping nightclubs. The Oki Doki team put on event nights every night, from pub crawls to pierogi cooking lessons there is always something fun going on. FYI ODCH is the probably best hostel in Warsaw when it comes to beer cost, just €1.20 for a big'un!
$$
Cafe
Common Room
Laundry Facilities
New World St. Hostel is a brilliant Warsaw backpackers hostel if you wanna party, and party hard at that. You'll find New World St Hostel on Nowy Swiat which is within easy walking (perhaps stumbling) distance of Warsaw's hottest bars. If you want to join the legendary Warsaw Pub Crawl this is the place to stay and the team will be more than happy to hook you up with your tickets and of course massive drinks discounts. There is no curfew and no lock-out at New World St Hostel so there is no need to rush home before midnight like Cinderella. Party the night away Polish-style!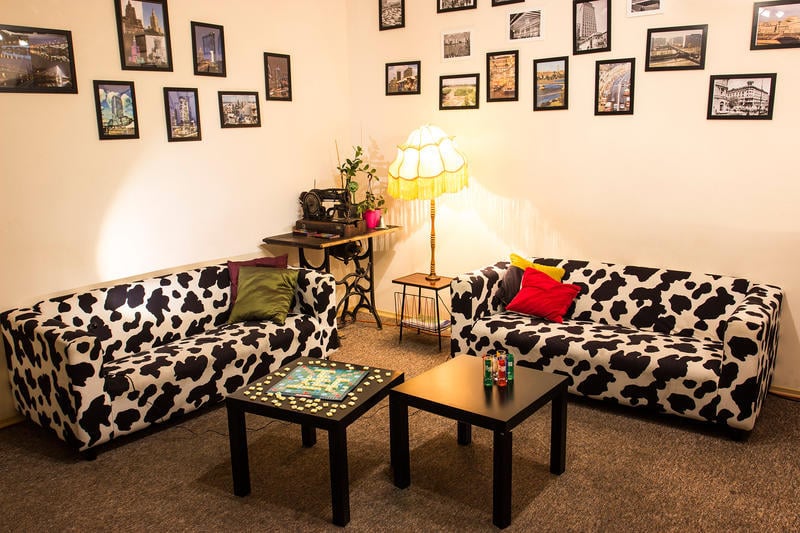 $
Self Catering Facilities
Tours & Travel Desk
Late Check-Out
In all fairness, compared with much of Europe Warsaw is a very cheap city to visit. The best cheap hostel in Warsaw has to be The Warsaw Hostel. It is the budget backpacker's dream, less than $10 a night throughout the year, including free WiFi, bed linen and access to a guest kitchen too. The only possible downside to The Warsaw Hostel is that it is rather basic and is by no means a party hostel. That said if you are on a budget and are looking for a cheap and cheerful, well located and clean place to crash The Warsaw Hostel is right for you.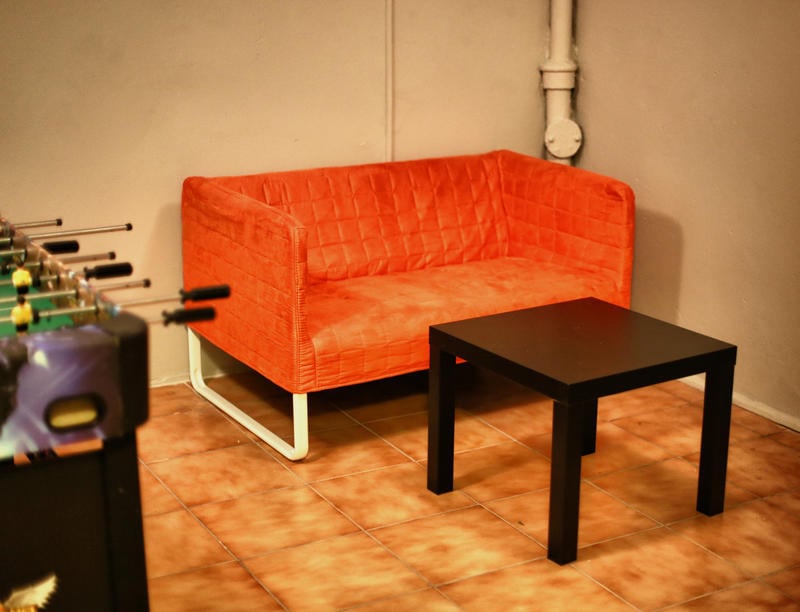 $
Self Catering Facilities
Luggage Storage
24-Hour Security
The Orange Hostel is a great budget hostel in Warsaw for travellers getting about on a shoestring. Basic but ample The Orange Hostel is a great Warsaw backpackers hostel for you if you are just looking for a decent nights sleep and somewhere to shower. That said, there is an open and welcoming vibe here; the staff are friendly and it attracts a varied crowd. The Orange Hostel can be found in Zoliborz district which is more residential than it is tourist-orientated, giving you an amazing opportunity to experience authentic Poland without a hefty price tag. This is why it's one of the best hostels in Warsaw.
Best Cheap Hostel in Warsaw #3 – Hostel Fabryka
$
Self Catering Facilities
Security Lockers
Free Parking
If you are on a total shoestring budget and don't want to be in the busy, sometimes crowded Old Town then take a minute to consider Hostel Fabryka. Super duper cheap and located a 10-minute walk from the heart of Old Town, Hostel Fabryka is a bit of a hidden gem. Hostel Fabryka is a recommended hostel in Warsaw for travellers who are looking for a no-frills, super affordable hostel. If you are a nearly skint culture vulture who is just looking for a place to lay your head, charge the camera and whip up your own breakfast in the mornings, Hostel Fabryka is the place.
Is This the Best Backpack EVER???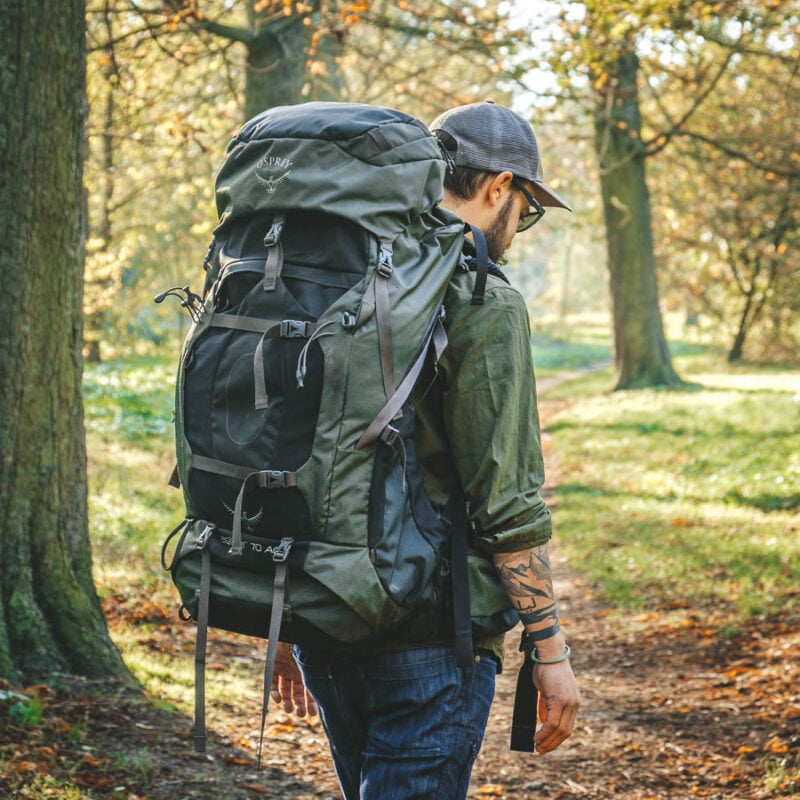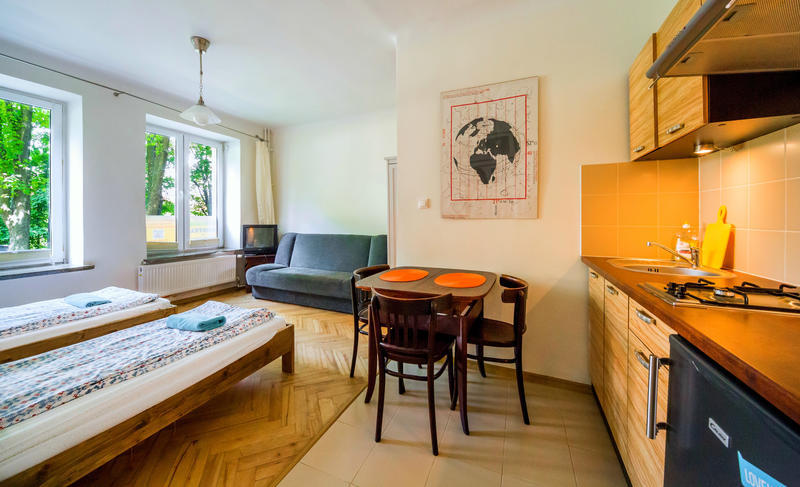 $$
Private Rooms & Apartments
Self Catering Facilities
Luggage Storage
Travelling with bae? Fancy a bit of space to yourselves?! Look no further than Kanonia Hostel and Apartments in Warsaw's Old Town. Easily the coolest hostel in Warsaw for couples, Kanonia offers you the option of a dorm (ermm, no), private room (maybe..) or a whole apartment to yourselves. HELL YEAH! You could not be closer to the Old Town Square if you tried for it is only 20m away. This means that you and your lover can wake up each morning and walk out into one of the most romantic areas of Eastern Europe. What a treat. What's more Kanonia Hostel is a great budget hostel in Warsaw so a private room or suite won't break the bank.
Best Hostel for Digital Nomads in Warsaw – GreenWood Hostel
$$
Self Catering Facilities
Laundry Facilities
Free Parking
Digital nomads are a different breed of travellers who have a different set of needs from their hostel. The best hostel for digital nomads in Warsaw is GreenWood Hostel, it's a real home from home. Digital nomads have all the 'normal' things they need like WiFi, a kitchen, laundry facilities and even a cute garden. There's a big comfy sofa with flat-screen TV and desks for working too. A little away from the hub-bub of tourist-town, GreenWood gives digital nomads the opportunity to stay in a more authentic, residential area of Warsaw and live like a local.
$$
Self Catering Facilities
Common Room
Laundry Facilities
Welcoming chilled out and far from the rowdy crowds, Hostel Centrum is a top hostel for digital nomads in Warsaw. We all know that its the little things in life that can make a big difference and the free tea and coffee available to guests at Hostel Centrum may just be the boost digital nomads need! There is WiFi access throughout the hostel so there is no need to leave your bed if you don't want to. The staff are super helpful and will be more than happy to recommend good places to work in Warsaw if working from the hostel doesn't take your fancy. Centrum has all the facilities digital nomads need, a kitchen, laundry facilities and decent WiFi.
Best Hostel with a Private Room in Warsaw – Chillout Hostel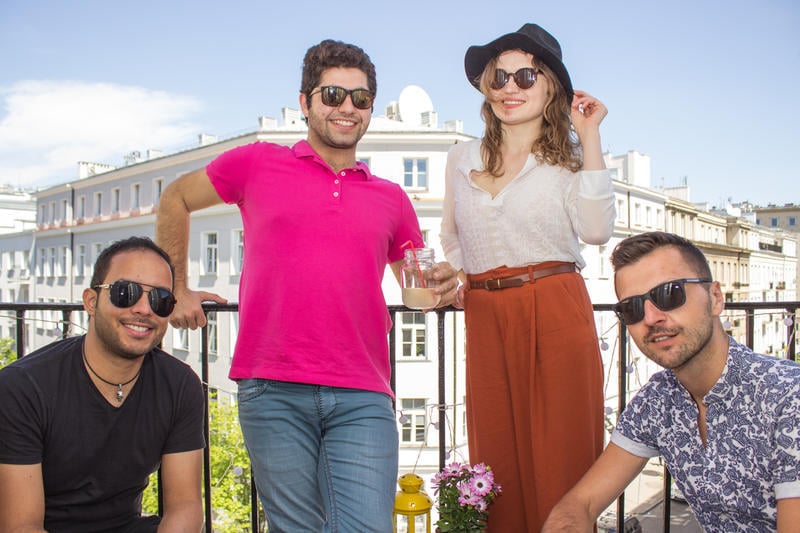 $$
Bar & Cafe
Self Catering Facilities
Tours & Travel Desk
If you and your S/O are looking for a hostel where you can hide away in a private room, but still meet and mingle with your fellow travellers then Chillout Hostel is just the ticket. As a top hostel in Warsaw Chillout has its own hostel bar and cafe, the ideal place for you and bae to find some drinking buddies. Whitewashed, modern and super clean Chillout is the best hostel in Warsaw in 2020 in terms of design. Homely and welcoming and ideally located just a short subway ride away from the hectic Old Town Square there is a lot to love about Chillout Hostel. Book in advance to avoid disappointment, private rooms get snapped up quick.
More Best Hostels in Warsaw
Not happy with the hostel options yet? Don't worry, we've got even more coming your way!
Have you checked out the amazing places to visit in Warsaw yet? If not, what are you waiting for? Get your hostel sorted and come up with a rough itinerary so you definitely won't miss out on anything important.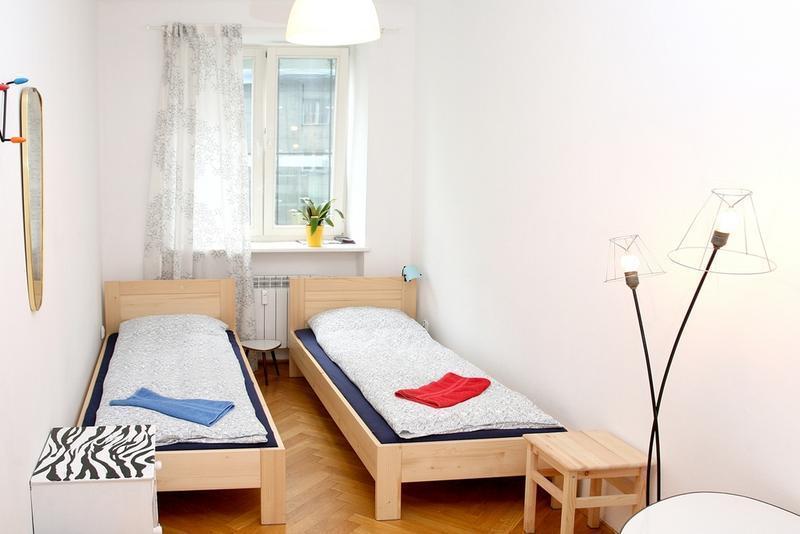 $$
Free Breakfast
Self Catering Facilities
Tours & Travel Desk
As one of the only youth hostels in Warsaw to offer a free breakfast Fest Hostel is in a league of its own. Reasonably priced, excellently located and with amazing staff too, there is a lot to love about Fest Hostel. This is a classic Warsaw backpackers hostel, no frills just a homely, welcoming and super affordable hostel. The bathrooms are cleaned regularly as are the dorm rooms, the whole hostel is, in fact. Each bunk bed has its own storage box beneath which is the perfect size to fit a big backpack and all the souvenirs you'll no doubt pick up in Poland.
$$
Self Catering Facilities
Security Lockers
Tours & Travel Desk
Hostel Lwowska 11 is a top hostel in Warsaw if you're travelling in a middle of the road budget and wanna stay in a central location. You'll find Lwowska 11 near Plac Konstytucji which is within an easy walking distance of all the must-visit landmarks but tucked away from the high-season crowds. If you are exploring Europe by rail you'll be chuffed to hear that Lwowska 11 is really close to the Central Train Station; helps make life a little bit easier on travel days! Free coffee and free fast WiFi; Lwowska 11 could be the coolest hostel in Warsaw.
$$$
Cafe
Self Catering Facilities
Security Lockers
Hip by name and by nature, Hipstel is a brilliant youth hostel in Warsaw. Modern yet cosy, Hipstel is a real home from home for backpackers in Poland. In the common room you'll find a whole heap of board games and a PlayStation too; ideal for those days when you just wanna hang at the hostel. We all have them right?! What makes Hipstel super special is that all of the wall art has been designed by local students from the Academy of Fine Arts. It's really wonderful to see! There is no curfew at Hipstel so if you find yourself on an impromptu pub crawl (legit happens all the time in Warsaw) just go with the flow!
$$$
Cafe
Luggage Storage
Tours & Travel Desk
If you are travelling to Poland with your crew then Moon Hostel is the recommended hostel in Warsaw for you. Unlike many hostels, Moon Hostel has a selection of private dorms for you to choose from. You can opt for a solo room, or a private dorm that sleeps up to 8 people. This works incredibly well for groups as it means you can pool costs to save money and have a whole room to yourself. Spread out, unpack, whatever; the room is yours. Just 50m from Nowy Swiat Street, Moon Hostel puts your right at the heart of the cultural (and party) district of Warsaw.
$$
Free Breakfast
Self Catering Facilities
Laundry Facilities
El Hostel is a charming youth hostel in Warsaw that is often off the radar for travellers. With a really multicultural feel, El Hostel attracts local visitors and international tourists alike. The breakfast is pretty darn good and when you consider that it's free there can't be any complaints really! The Palace of Culture, Old Town, and Jewish Historical Museum are just around the corner and the staff are more than happy to give you directions. Be sure to grab one of the free city maps on your way out the door so as to help keep you on the right track!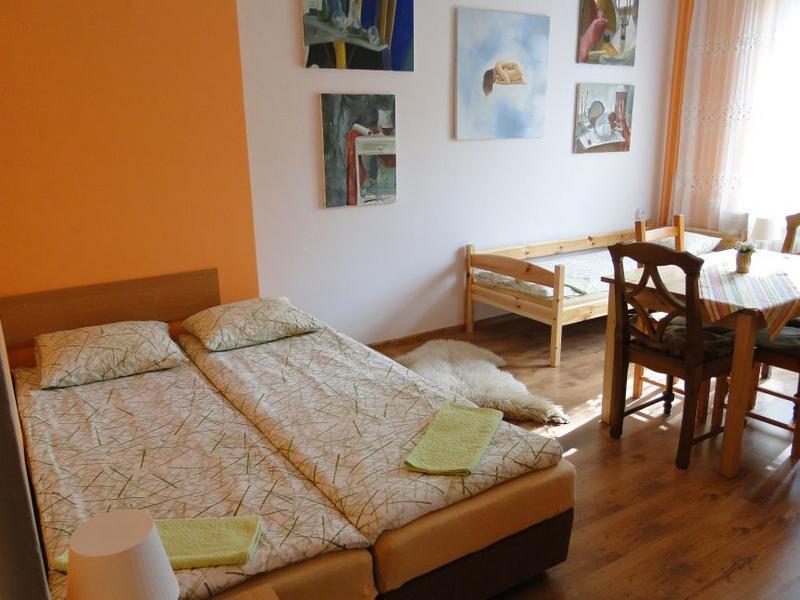 $$
Self Catering Facilities
Key Card Access
Security Lockers
AGA Hostel is a top hostel in Warsaw and a good all-rounder. Homely and welcoming AGA is a basic hostel ideal for travellers who just want a place to crash and perhaps find a new travel buddy or two. AGA Hostel is just steps away from some of Warsaw's best coffee shops, cafes and restaurants so although you have free access to the guest kitchen, chances are you'll eat out. And why not, food in Poland is super cheap, portions are massive and it's all incredibly tasty! AGA offers guests free tea and coffee throughout the day so weary travellers can check in, put the kettle on and feel right at home.
$$
Free City Tour
Bar & Cafe
Self Catering Facilities
Press Hostel is well deserving of its place on the shortlist for best hostel in Warsaw in 2020. Offering guests a free walking tour of the city, free WiFi, free coffee, this place is great value for money. The staff take great pride in their work and it is clear to see; the place is spotless and they are always on hand to help or just have a chat about anything and everything travel related. There are little touches of luxury at Press Hostel, whether it be modern design features or the 100% organic, breathable cotton bed linen; unheard of in a youth hostel! Press Hostel is an up and coming Warsaw backpackers hostel, book a bed while you can!
Get Your Copy of the Backpacker Bible Totally FREE!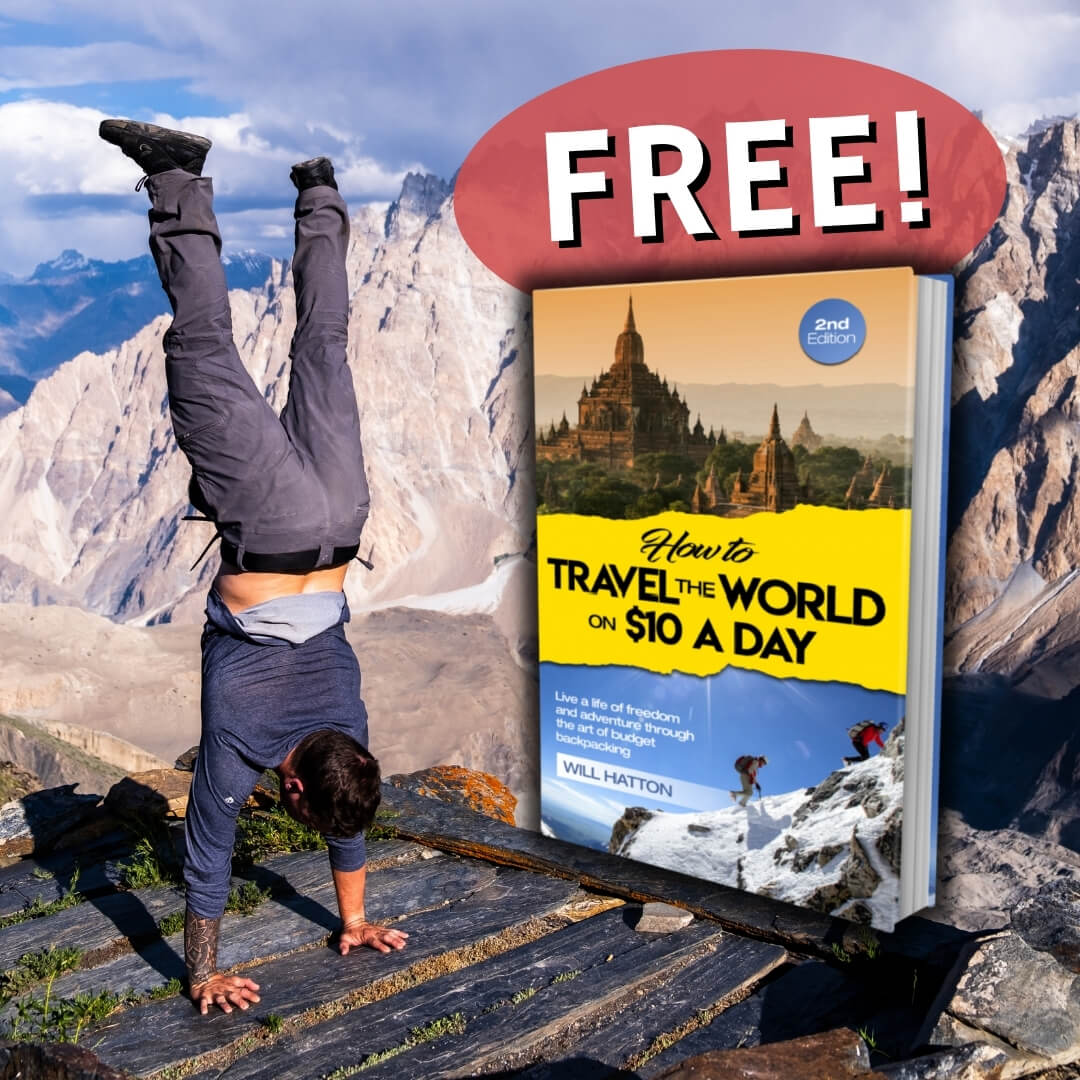 Learn how to travel the world on just $10/day with the Backpacker Bible – Will Hatton's own personal guide to the life of a budget traveller!
This book is the ULTIMATE culmination of more than 10 years of travel experience. It's full of valuable insider hacks and secrets that will help you unlock your full potential as a traveller.
AND… it's also FREE at the moment! All you need to do is click this link (or the sexy image of Will flexing his handstand skillz), provide your email, and we'll email you the ebook lickety-split!
What to Pack for your Warsaw Hostel
Pants, socks, underwear, soap?! Take it from us, packing for a hostel stay is not always quite as straight forward as it seems. Working out what to bring and what to leave at home is an art we have perfected over many years.
Check out our definitive Hostel Packing list for our top packing tips!
Why you should travel to Warsaw
So, which of the best hostels in Warsaw are you going to book?
Remember, if you are having a hard time picking, you should book at DREAM Hostel, our top pick for 2020!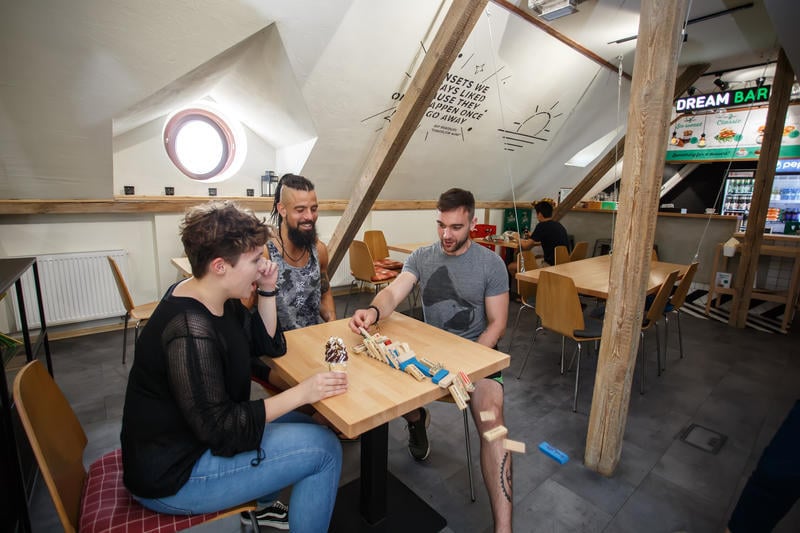 FAQ about Hostels in Warsaw
Here are some questions backpackers ask about hostels in Warsaw.
Travel Safety Tips for Warsaw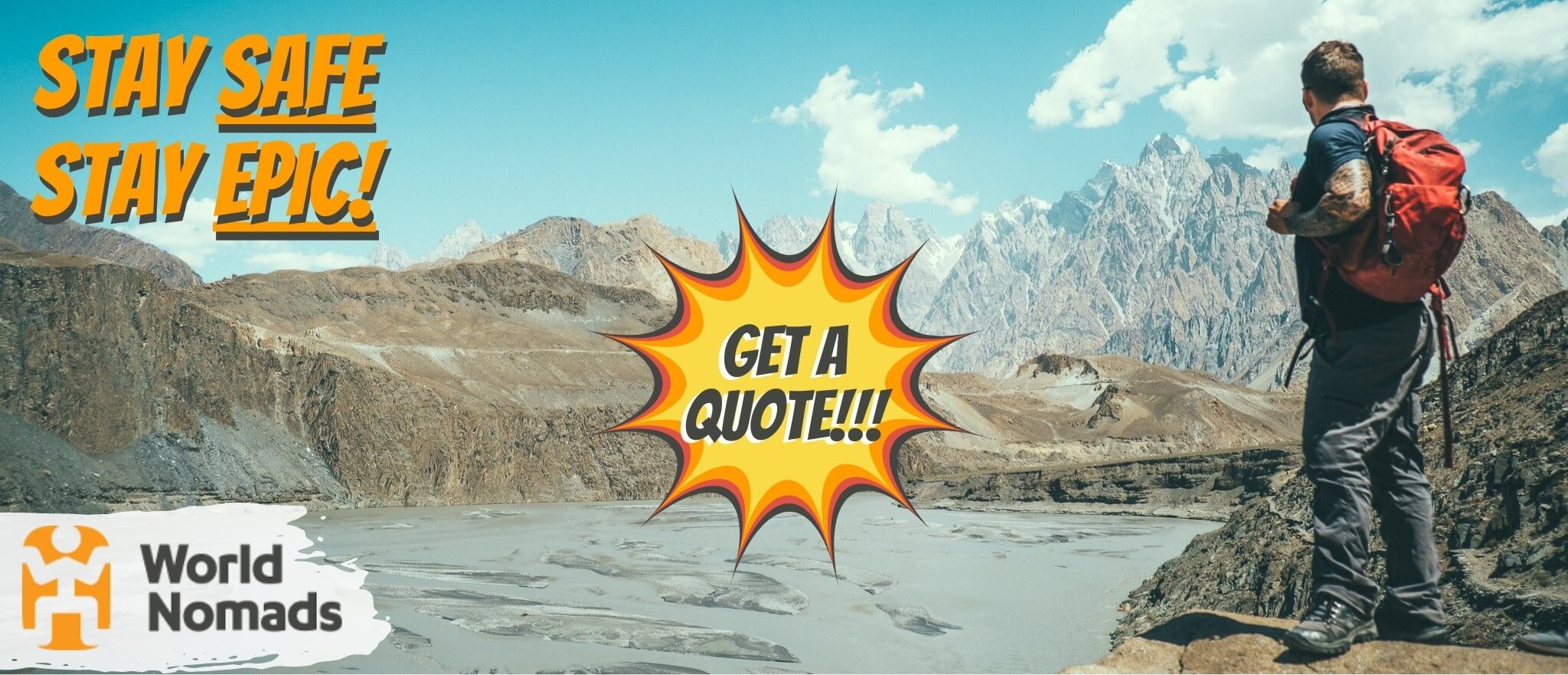 It's good to get lost sometimes, but it's also good not to get too lost. There are people that want you home in one piece.
There's one travel insurance provider The Broke Backpacker trusts for all his wildest shenanigans… World Nomads!
Click the button below to get a quote on your insurance or read our in-depth review of World Nomads' coverage. And then… let the shenanigans begin. 😉
More Epic Hostels in Poland and Europe
Hopefully by now you've found the perfect hostel for your upcoming trip to Warsaw.
Planning an epic trip all across Poland or even Europe itself?
Don't worry – we've got you covered!
For more cool hostel guides around Europe, check out:
Over to you
By now I hope our epic guide to the best hostels in Warsaw has helped you choose the perfect hostel for your adventure!
If you think we've missed anything or have any further thoughts, hit us up in the comments!
---
Thanks for reading – that was fun! 😀
We bring you epic FREE content!
Find out how YOU can help support us.
We're a big site with a big team and this job isn't always easy. But we do it because we love it – we love providing epic and free content. We love the knowledge that our content keeps you adventuring. We don't ask for money, but if you'd like to find out how you can help the site in more organic ways, click the button below.
Thank you for your support 🙂
---
Bye for now, but not forever!
If you want MORE top-tier Broke Backpacker content like this, then sign up for our weekly newsletter below to get the latest and greatest!
And for transparency's sake, please know that some of the links in our content are affiliate links. That means that if you book your accommodation, buy your gear, or sort your insurance through our link, we earn a small commission (at no extra cost to you). That said, we only link to the gear we trust and never recommend services we don't believe are up to scratch. Again, thank you!