Beautiful mountains, delicious food, and tons of weed – while Pai is a bit off the typical tourist's radar, it's not off the backpacker's radar, as Pai is one of Thailand's premier backpacking destinations.
But there are a ton of hostels. With over 50 hostels to choose from, we wanted to make your selection process a bit easier.
Which is why we put together this list of the 20 best hostels in Pai, Thailand.
This guide is designed to do one thing – help you find a kick-ass hostel in Pai, and to do so quickly.
To accomplish this, we've taken the highest reviewed hostels in Pai, and then put our favorites into different types of travel-categories.
So whether you are looking to party up, or wind down, or epic insider guide to the best hostels in Pai will help you find a great hostel to save money and explore this great Northern Thai city.
Let's jump into the best hostels in Pai, Thailand.
The 20 Best Hostels in Pai, Thailand
If you are backpacking Thailand then you will probably run the full gauntlet of hostel standards. From sublime to shitty, accommodation in Thailand cater to every taste and budget. To spare your suffering though, we have chosen some of the best hostels in Krabi for you.
Do You Want to Travel FOREVER??
Then pop your email address in below and we'll send you a FREE copy of 'How to Travel the World on $10 a Day!' – make travel your LIFE.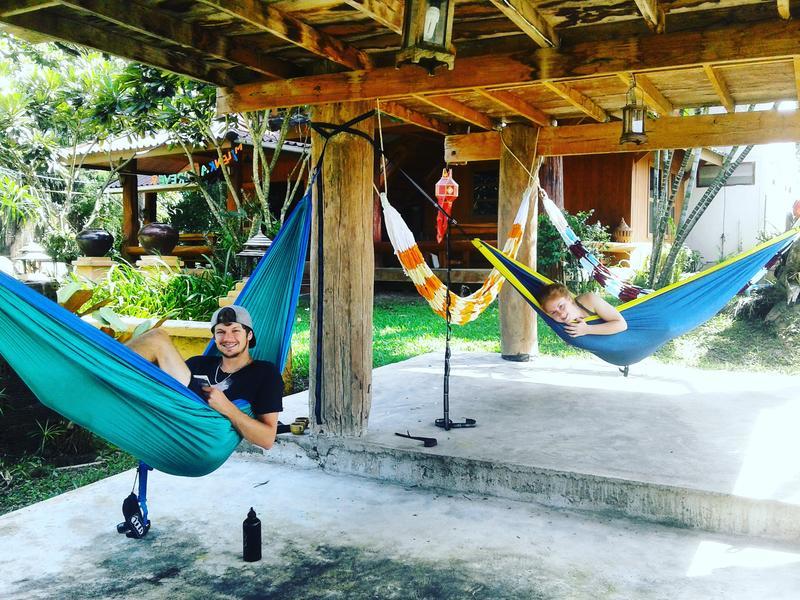 $$
Free Breakfast
Free Pick Up
Bar
Suandoi Backpacker Resort is the overall best hostel in Pai in 2021, hands down! With a basic free breakfast, free pick up from the bus stop, free yoga classes and sports kit to share, Suandoi is rocking the hostel vibes in Pai! As the best hostel in Pai in 2021 Suandoi has got a kick-ass team of staff who are on hand to not only keep you informed as to what's on in the town but arrange everything from bus tickets to moped hire, and be your new besties in Pai too! Tucked away up the hill, 10-minutes from walking street, Suandoi is a super relaxed youth hostel in Pai that you'll never want to leave. Whether you sleep day and night in a hammock in the garden, in a dorm room or treat yourself to a private ensuite with a balcony you're gonna love everything about Suandoi Backpacker Resort.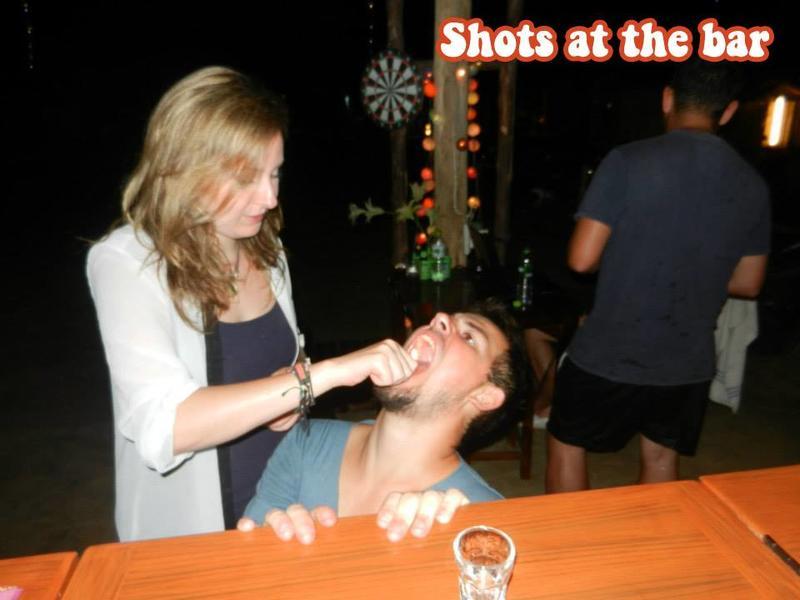 $
Free Breakfast
Swimming Pool
Bar-Restaurant
The Famous Pai Circus Hostel is one of the best party hostels in Asia, let alone the best party hostel in Pai! From sun up 'til sun down these guys party hard! Admittedly there is a mid-afternoon lull when the crew hit the pool but even then that's with a beer in hand! If you wanna learn to slackline, juggle, hula-hoop or do acro yoga Circus Hostel is the place to come. They have the fiercest beer pong tournament around and you'll leave this place high on life for sure! Circus Hostel the coolest hostel in Pai without a shadow of a doubt. Dorm rooms are set in traditional bamboo bungalows cooled by standing fans.
$$
Bar-Cafe
Free Pick Up
Outdoor Terrace
Huan Saran is a top hostel in Pai if you wanna party. Located in the centre of town Huan Saran is next door to some of the coolest bars in Pai. To be fair, the Huan Saran hostel bar itself is pretty cool and always pumping. If you like your music loud and proud 24/7 (nearly!) you better get yourself to Huan Saran Guesthouse. With their own garden and placed just 50m from the picturesque bamboo bridge over Pai River, Huan Saran has it all! The dorms, sleeping up to 8-people, are comfy, cool and spacious.
Best Hostel for Solo Travellers in Pai – Spicypai Backpackers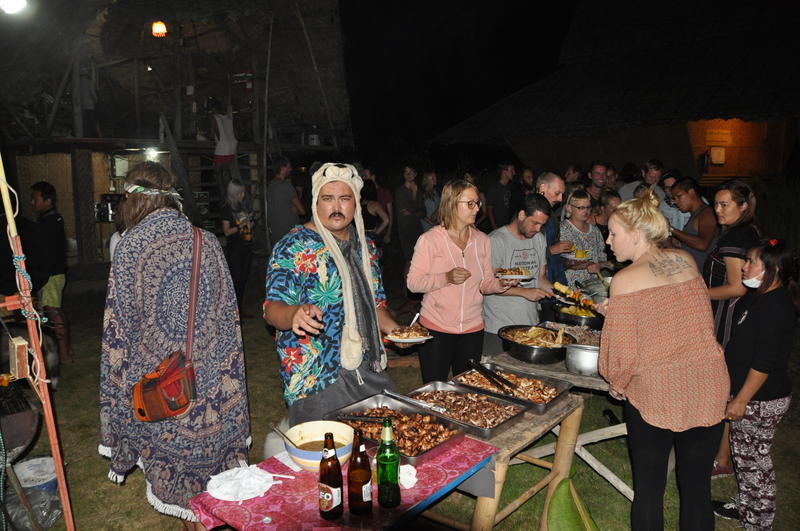 $$
Free Breakfast
Tours & Travel Desk
Moped Hire
Solo travellers looking for the best hostel in Pai should head to Spicypai Backpackers. It's safe to say that as a solo nomad in Pai you're never gonna be short of new people to meet and explore with, Pai is paradise for the solo traveller! Spicypai is a cute, authentic Pai backpackers hostel set in traditional bamboo huts. Each bed comes with a mosquito net and you've gotta use it! Make sure you double check it's all tucked in! Spicypai has just the right amount of party vibes teamed with those all-important relaxed feels too. As the best hostel for solo travellers in Pai Spicypai gets booked up pretty fast. Get booking ASAP!
$$
Swimming Pool
Bar-Restaurant
Free Breakfast
Purple Monkey is a top hostel in Pai for solo travellers. With their own outdoor pool, massive garden and hostel bar solo travellers have no trouble finding a new crew to hang with. The pool table in the Purple Monkey bar is where you'll find quite the gang of an evening and in the heat of the day, they'll be chilling by the pool with a Chang or Leo. Purple Monkey is a great Pai backpackers hostel as they have budget accommodation and flashpacker rooms too. Whatever your taste and whatever your budget you'll surely find a room to suit and a new set of travel buddies here at Purple Monkey!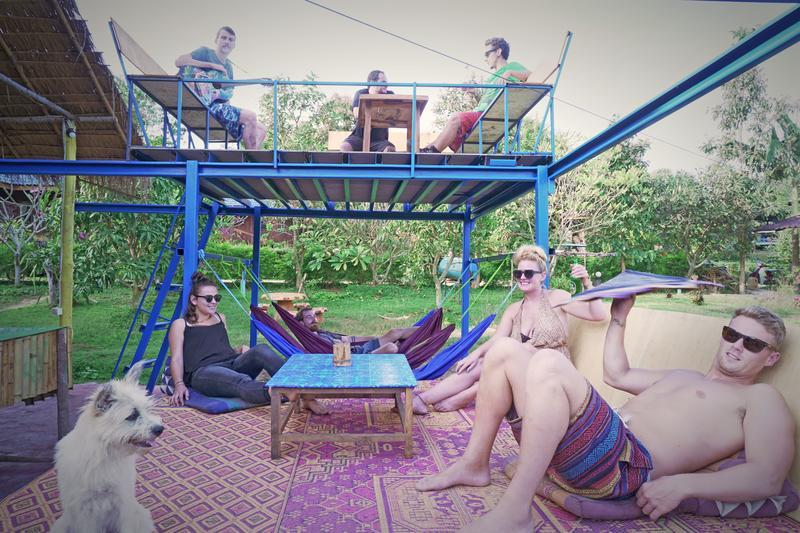 $
Bar
Free Pick Up
Lack Check-Out
Broke backpackers keen to find your tribe in Pai? Head to Tribal Pai, the best budget hostel in Pai for sure! With super cheap rooms and an awesome community feel, Tribal Pai is great for solo travellers, adventurous duos and those travelling to Pai with their crew. They have a free beer pong competition most nights which is great fun and not to be missed. If you're heading to Pai on the bus the Tribal team will pick you up from town for free. Just give them a ring when you arrive. Rooms are basic but comfy and you legit can't grumble for the price!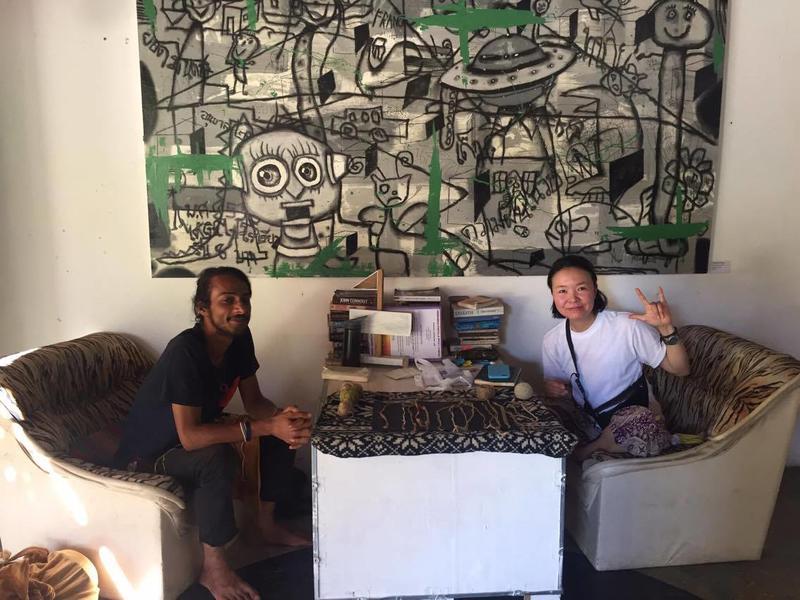 $
Garden
Tours & Travel Desk
Late Check-Out
Pai is one of the best places in the world to be a broke backpacker and the best cheap hostel in Pai for you guys and girls is Easy Guesthouse. With super cheap rooms and even a weekly stash exchange, Easy Guesthouse is easily the best budget hostel in Pai. Stash exchange?! Yeah! So, guests can swap, sell and donate their clothes and kit here at Easy Guesthouse which is such a cool concept! The dorms are basic AF but comfy and most importantly cool. Pai isn't the kinda place where you hang in the dorm, with a secret garden and plenty of hammocks to go around you'll be relaxing outdoors at Easy Guesthouse.
Is This the Best Backpack EVER???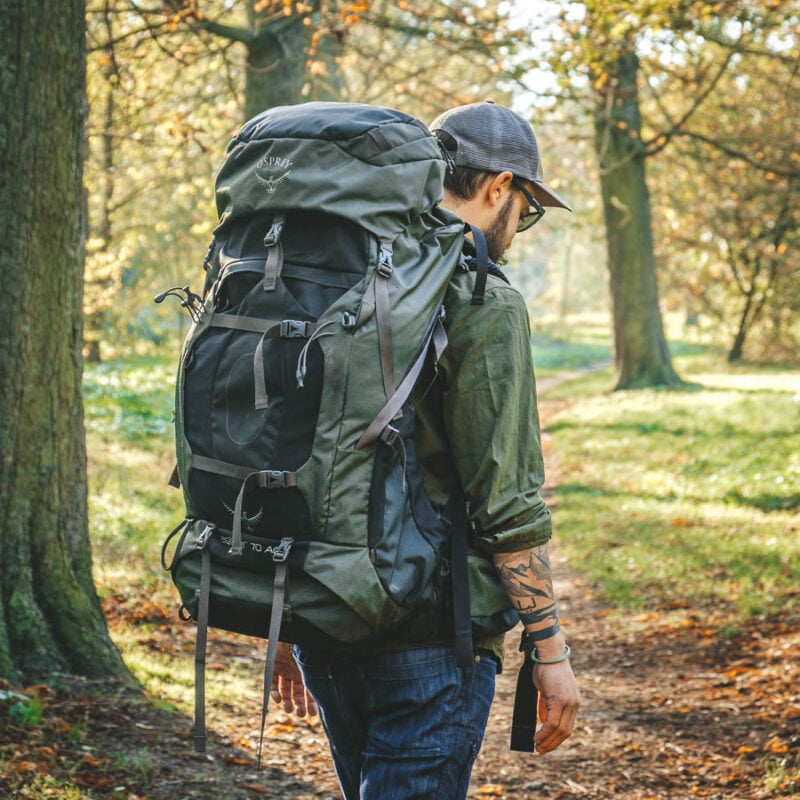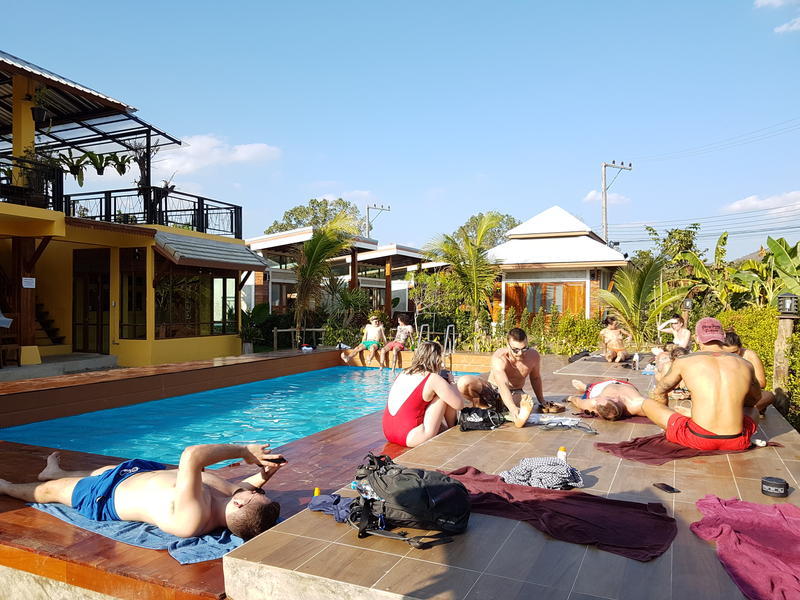 $$
Free Breakfast
Bar-Cafe
Swimming Pool
Slow Life Sabaidee Pai is a wonderful Pai backpackers hostel for travelling couples. With their own bar and restaurant, not to mention swimming pool too, Slow Life has everything you and your partner are looking for. An intimate affair, Slow Life has just two private rooms and two dorm rooms. This adds to the chilled out, super relaxed feel to the place as there is just the right amount of people at any given time. You'll definitely fall in love with their hostel dog, she's so awesome!
$$
Laundry Facilities
Luggage Storage
Late Check-Out
Pai in the Sky is the best hostel for couples in Pai as they're tucked away just off Walking Street, at the beating heart of Pai! Family run Pai in the Sky is a wonderfully hospitable youth hostel in Pai where guests can feel at home. The private rooms all have ensuite bathrooms and ceiling fans, towels and bed linen is all provided for you. Just down the road from a 7-11 and a tonne of authentic Thai restaurants, Pai in the Sky has everything you and your lover could need from a Pai backpackers hostel and it's super affordable too!
Best Hostel in Pai for Digital Nomads – Juno Hostel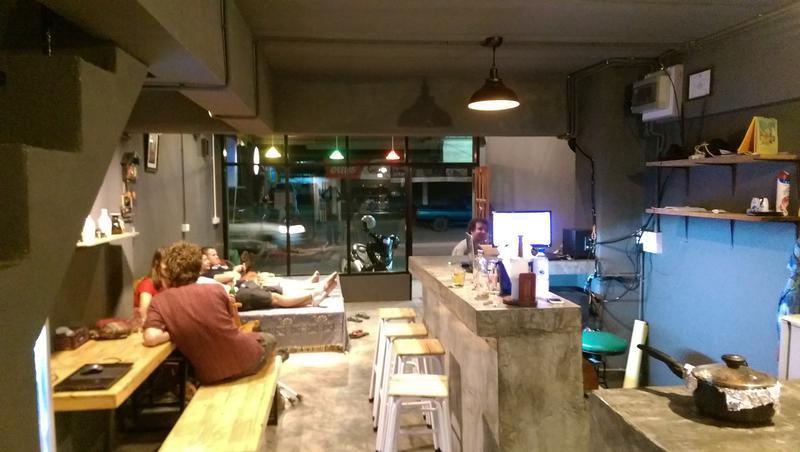 $
Free Breakfast
Cafe
Late Check-Out
The best hostel for digital nomads in Pai is Juno Hostel. Offering free super fast WiFi and a cool cafe to work in Juno Hostel is a haven for digital nomads! To be fair, 3G signal in Pai is pretty good so if you get yourself a local SIM you can stay super fast even when the crew come back from their day exploring the Canyon! The dorms are modern and minimalist, super comfy though and all with A/C. Private rooms at Juno Hostel are really quite affordable, just so you know! Just 150m from restaurants, shops and food stalls Juno Hostel is a highly recommended hostel in Pai ideal for DNs!
$$$
Bar-Cafe
Pool Table
Garden
Jikko Harem is a top hostel in Pai for digital nomads. Bright and welcoming Jikko Harem has everything a digital nomad could ask for, including an inspirational environment. The decor in Jikko Harem is hardly traditional Thai but it works, definitely one for Instagram! Located just 1km from Walking Street Jikko Harem is ideal for digital nomads who need a quiet and chilled space to work but equally, don't wanna miss out on Pai's vibrant nightlife scene! The dorms are boutique in style and super comfortable; a real home from home!
Check out Some More of the Best Hostels in Pai
If you're looking for a particuar vibe for your backpacking trip, then check out our breakdown of where to stay in Pai for the coolest areas to base yourself.
$$
Restaurant Onsite
Garden
Laundry Facilities
Nine House is a highly recommended hostel in Pai and ideal for travellers who wanna experience Pai at its most authentic. As the best hostel in Pai for super chilled travellers, Nine House is a haven for nomads who need to take some time out and appreciate the wonders of Thailand. A small hostel, by comparison, there is a definite fam-vibe to Nine House, all new arrivals are instantly accepted into the tribe and loved for who they are! Laid back in all senses, you can BYOB and start a jam sesh, you can curl up in a hammock all day or you can get out there and explore Pai. The Nine House team are super welcoming and will help you in any way they can.
$$
Restaurant
Outdoor Terrace
Key Card Access
Deejai Pai is one of the safest youth hostels in Pai, they have key card access to the dorms meaning no randoms are gonna start walking in! Deejai can be found just outside the town centre on the edge of their very own rice paddy field. If you're looking to disconnect, relax and unwind while in Pai Deejai is the place to do it. Super chilled out and offering authentic and generous Thai hospitality Deejai has become a highly recommended hostel in Pai. If you're looking to experience old school Pai, away from the crazy party scene, this is the place to stay!
$
Bar-Cafe
Air Conditioning
Late Check-Out
If you know you just need a place to crash in Pai, Nadia House is the place to come! Offering super cheap, basic dorm rooms in a clean and easy to find hostel Nadia House is a real winner for the budget backpacker. Lying just 2-minutes away from Walking Street Nadia House puts you right at the heart of Pai so you don't miss a beat! Family run, the Nadia House team have a wealth of local knowledge to share with their guests, don't be afraid to ask!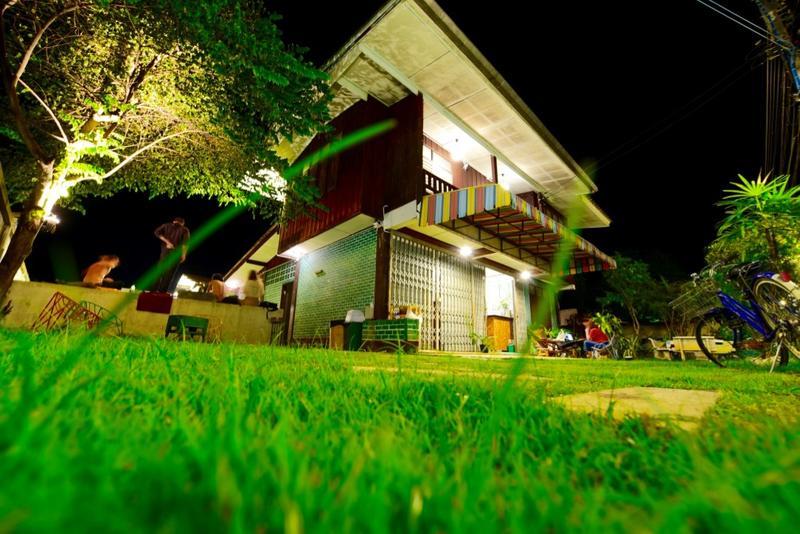 $
Cafe
Self Catering Facilities
Late Check-Out
Green House and Skate Park is the coolest hostel in Pai for all you skater guys and girls out there. If you wanna learn to skate this is the place to do it, you can borrow them from the team no worries! This is a super relaxed Pai backpackers hostel that has a really friendly and welcoming vibe. Feel free to get cooking in the communal kitchen as Green House is one of the very few youth hostels in Pai who have one. The super wonderful Green House team can help you arrange everything from moped hire to skimboarding.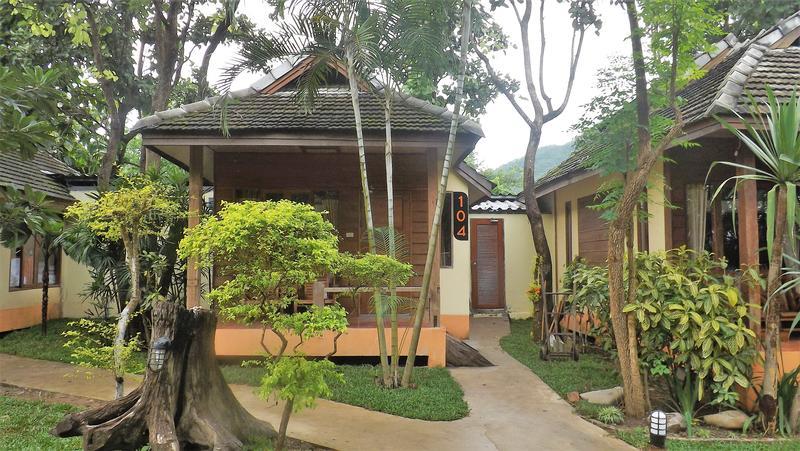 $
Cafe-Restaurant
Outdoor Terrace
Air Conditioning
Brick House is a highly recommended hostel in Pai located in the heart of the town. Brick House is a simple, cheap and cheerful hangout for travellers of all kinds. If you're travelling with your crew Brick House would be a good shout as they have affordable dorms and private bungalows to suit every budget. If you're missing your dog while you travel the Brick House resident pooch Jessie will give you all the love and fuss you need!
$
Cafe
Outdoor Terrace
No Curfew
Lazy Pai is the perfect hostel for lazy travellers, for real! If you wanna meet people but don't really wanna make the effort Laz Pai is perfect. With just one 20-bed dorm you're all bunked in together so you can meet and greet all the hostel crew from the comfort of your bunk! What's more, Lazy Pai is right in the centre of town so you barely have to walk far in order to experience what this place is all about. Dead cheap, Lazy Pai is a top hostel in Pai for budget travellers who wanna save their baht for beer rather than a bed!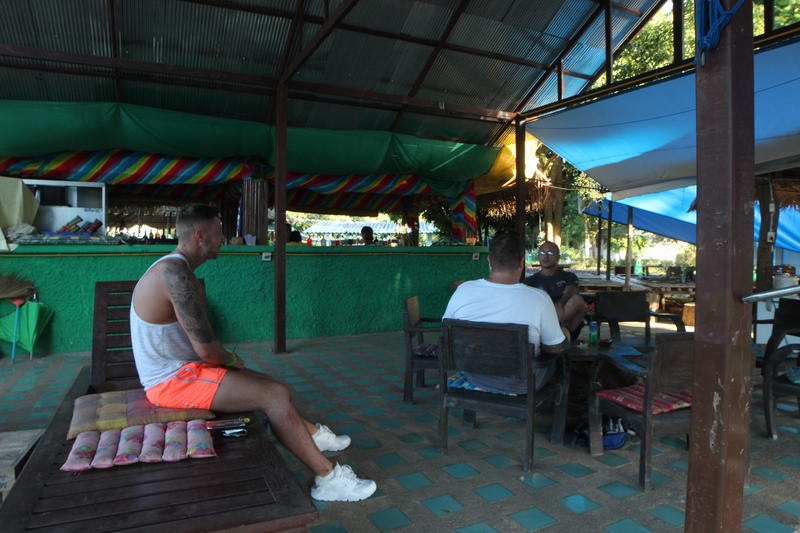 $
Bar-Cafe
Self Catering Facilities
Tours & Travel Desk
If you're travelling on a shoestring budget and wanna stay at a hostel that has all the facilities you could wish for and then some, book at bed at Sunset Backpackers. Here's a secret, Sunset Backpackers is the only place in Pai to offer a 'Mushie' shake should that take your fancy! The garden at Sunset Backpackers is huge, wonderfully landscaped and funnily enough a great spot from which to watch the sunset. They have private bungalows and dorm rooms too; take your pick!
$
Bar-Restaurant
Tours & Travel Desk
Outdoor Terrace
If you're looking for a top hostel in Pai with a touch of party vibes, a smattering of relaxation and a wonderful welcome you need to get yourself to Buzzas Backpackers. As a highly recommended hostel in Pai, Buzzas Backpackers is a modern and vibrant place to stay with super cheap rates. If you're a total foodie you'll just love the Buzzas Restaurant run by top chef and complete hero Zingh! You'll be begging for her recipe book after you've tasted her food! The dorms are simple but clean, cool and comfortable.
$$
Swimming Pool
Bar-Restaurant
Late Check-Out
Paitopid is a great budget hostel in Pai that even has its own swimming pool and bar. The swimming pool is a total bonus and a wonderful treat after a day of exploring the hills around Pai by moped! Simple but kinda luxurious Paitopia is an understated and authentic Thai homestead. With both private bungalows and dorm rooms, Paitopia is ideal for travellers of any kind. Especially perfect for travelling couples who want their own romantic space to hide away in for a few days. The Paitopia bar area is the best place to meet your hostel mates.

Unlock the The Broke Backpacker's GREATEST Travel Secrets!
You pop your email here, and we promise to send you only travel content that's actually relevant — sounds like a pretty good deal to us!
What to Pack for your Pai Hostel
Pants, socks, underwear, soap?! Take it from us, packing for a hostel stay is not always quite as straight forward as it seems. Working out what to bring and what to leave at home is an art we have perfected over many years.
Check out our definitive Hostel Packing list for our top packing tips!
FAQ about Hostels in Pai
Here are some questions backpackers ask about hostels in Pai.
Travel Safety Tips for Pai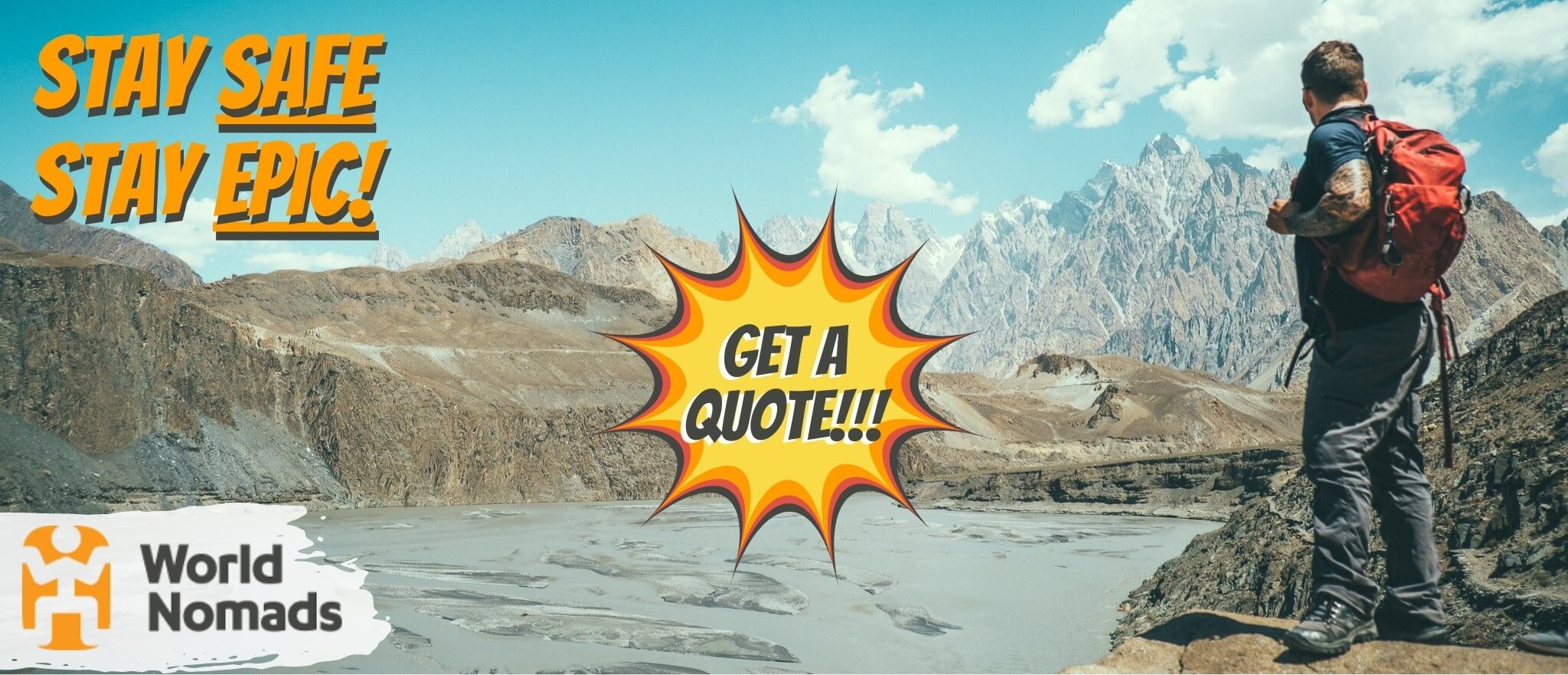 It's good to get lost sometimes, but it's also good not to get too lost. There are people that want you home in one piece.
There's one travel insurance provider The Broke Backpacker trusts for all his wildest shenanigans… World Nomads!
Click the button below to get a quote on your insurance or read our in-depth review of World Nomads' coverage. And then… let the shenanigans begin. 😉
If want to learn more about security in Thailand, check out our separate safety guide for insider tips and stories.
Final Thoughts on Traveling to Pai
Well it's the end of the article, but only the beginning of your trip! And we know that with the help of our epic guide to the best hostels in Pai, you'll be able to find a kick ass hostel that suits your travel style. We hope that you enjoy visiting Pai and have the chance to experience its off-beat activities, little quirks, and wonderful oddities.
So which one are you going to book? The best hostel in Pai for solo travelers? Or maybe the best hostel for Digital Nomads?
Still can't pick?? Just go with Suandoi Backpacker Resort. It's our top pick for best hostel in Pai 2021 for good reason.
Planning an extended Thailand backpacking trip? Then be sure to check out this in-depth review of the Thailand's top hostels!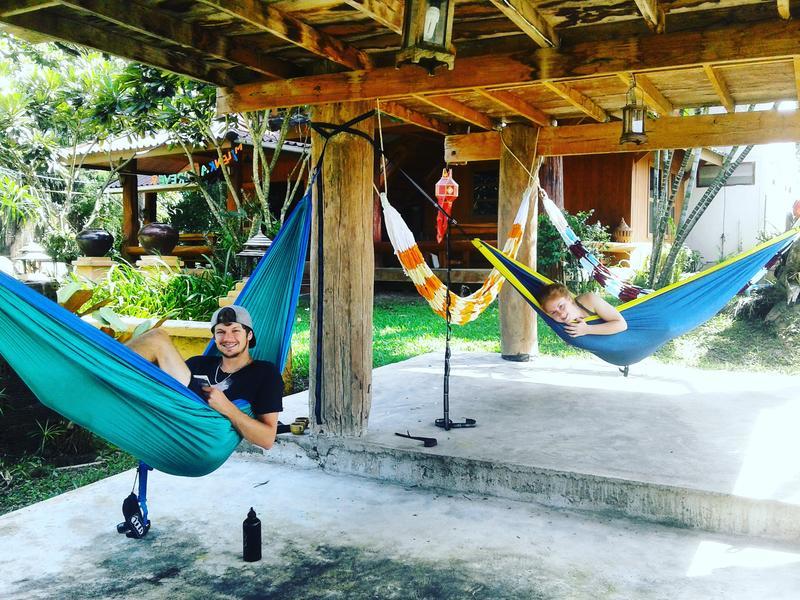 Over to you
By now I hope our epic guide to the best hostels in Pai has helped you choose the perfect hostel for your adventure!
If you think we've missed anything or have any further thoughts, hit us up in the comments!
---
Thanks for reading – that was fun! 😀
We bring you epic FREE content!
Find out how YOU can help support us.
We're a big site with a big team and this job isn't always easy. But we do it because we love it – we love providing epic and free content. We love the knowledge that our content keeps you adventuring. We don't ask for money, but if you'd like to find out how you can help the site in more organic ways, click the button below.
Thank you for your support 🙂
---
Bye for now, but not forever!
If you want MORE top-tier Broke Backpacker content like this, then sign up for our weekly newsletter below to get the latest and greatest!
And for transparency's sake, please know that some of the links in our content are affiliate links. That means that if you book your accommodation, buy your gear, or sort your insurance through our link, we earn a small commission (at no extra cost to you). That said, we only link to the gear we trust and never recommend services we don't believe are up to scratch. Again, thank you!