Sao Paulo is the economic center of Brazil (and arguably South America), but in no way does that mean that it should continue to play second-fiddle to it's more glamorous brother Rio De Janeiro.
Sao Paulo is a massive metropolis with a lifetime's worth of sights and foods (and parties) that would make any backpacker salivate.
But with thousands of accommodation choices, it can be difficult to decide which hostel to stay in. Which is exactly why I wrote this article about the best hostels in Sao Paulo.
I've gone ahead and looked at the best hostels in Sao Paulo, and organized them by varying travel needs, so you can quickly find your hostel, and focus on what's important – exploring Sao Paulo (and drinking caipirinhas!)
Quick answer: The best hostels in Sao Paulo
How I chose the best hostels in Sao Paulo
During my backpacking Brazil trip, I stayed at hostels most of the time, simply because it's a lot cheaper and you meet so many incredible people from all over the world.
The 'best' hostel means different things to different people. For some people, it's the cheapest hostel available. For some people, it's the craziest and best party hostel in Sao Paulo. Some people need a place to work, some couples just want a quiet, private room. Whatever your needs are, I organized this article to help you find the hostel of your dreams, so you can book with confidence.
There were a few other things, in particular, I also took into consideration…
Location – By land mass and population standards, Sao Paulo ginormous. Sao Paulo is the 30th largest city in the world by area and while the public transit isn't terrible, it isn't spectacular. This means it might be advantageous to research the different neighborhoods in Sao Paulo, and try and stay somewhere semi-close to the sights you wanna see.
Price – Sao Paulo isn't cheap. Brazil is an expensive place to travel, and that high cost is reflected in the accommodation prices.
Amenities – While not bursting with freebies, you'll find plenty of free breakfast, free towels and some free shots! Try and take advantage of freebies. They can add up.
The 20 Best Hostels in Sao Paulo
Whatever your groove, finding the ideal hostel in Sao Paulo has just become a whole lot easier. Check through the best hostels in Sao Paulo, helpfully split into different types, and book the one that sounds like the perfect fit for you. And, have a great time exploring Sampa and backpacking in Brazil.
Do You Want to Travel FOREVER??
Then pop your email address in below and we'll send you a FREE copy of 'How to Travel the World on $10 a Day!' – make travel your LIFE.
Overall Best Hostel in Sao Paulo – WE Hostel Design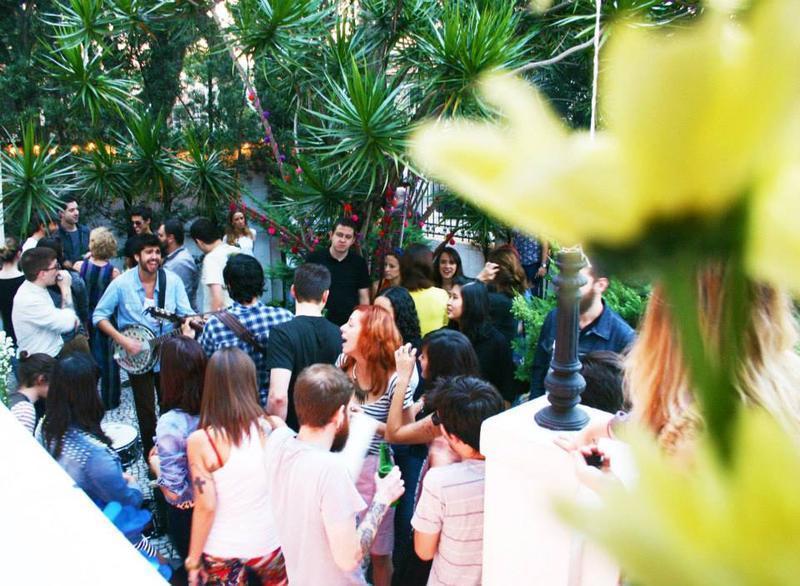 $$
Lockers
Bicycle Rentals
No Kids Allowed
What would make a top hostel in Sao Paulo? Somewhere safe and secure? Round-the-clock security and lockers ensure WE Hostel Design fulfils that important requirement. Beautiful common areas with a sociable atmosphere? Tick. WE Hostel Design has a lively courtyard bar, a combined cinema and dining room, a kitchen, a TV room, and a separate lounge; there are plenty of areas that encourage interaction and where guests can feel at home! Funky décor, free Wi-Fi, friendly and knowledgeable staff members, and bike hire all add to the appeal of WE Hostel Design. Oh, and the location in traditional Vila Mariana, close to the metro, and near Joaquim da Tavora Street with its boho feel, is also pretty sweet.
Best Party Hostel in Sao Paulo – O de Casa
$$
Onsite Bar with Cheap Drinks
Games Room
Bike Hire
A funky, colourful, and cool hostel in Sao Paulo, O de Casa is one of the best party hostels in Sao Paulo. Join in with the fun and meet easygoing locals and world travellers in the fab bar and sink your teeth into tasty Brazilian food prepared onsite. There's no kitchen but the cheap prices help you maintain a budget, eat well, and savour local food. The friendly staff members are often down for a beer and a night out on the tiles, and there's some 80 beds in total between the comfy dorms. That's a lot of fellow travellers! Laze away hangovers in the gigantic hammock on the roof terrace—and get ready for the next party to start!
Best Hostel for Solo Travelers in Sao Paulo – Aquarela SP Hostel
$
Bar with Pool Table
BBQ
Book Exchange
One of the coolest hostels in Sao Paulo, Aquarela SP Hostel is our top pick when it comes to the best hostel for solo travellers in Sao Paulo. Located in the neighbourhood of Paraiso, it's just a short walk from hip art galleries, trendy restaurants and cafes, cool museums, and lively bars and clubs. The onsite bar is a top place to meet other backpackers and bond over a beer and game of pool. The friendly members of staff are always happy to provide tips and information for the best stay in Sao Paulo. With indoor and outdoor chill-out areas, a shared kitchen, free Wi-Fi, and other handy features, it's a recommended hostel in Sao Paulo for solo budget backpackers who love a sociable vibe.
Best Cheap Hostel in Sao Paulo – Did's Hostel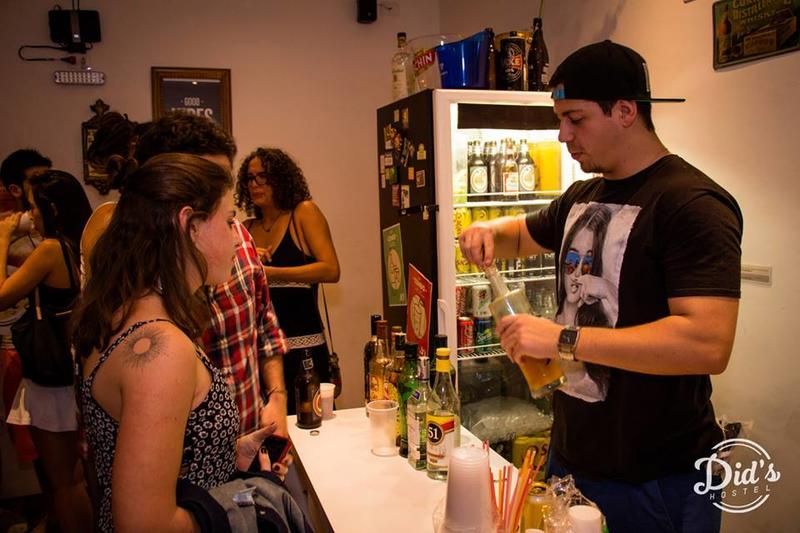 $
Lockers
Onsite Bar
Bike Hire
One of the best cheap hostels in Sao Paulo, Did's Hostel has mixed dorms for eight and 12 as well as private double rooms. Budget travellers can save even more cash by cooking their own meals in the well-equipped kitchen. A fairly peaceful pad close to Paulista Avenue and public transport, the hostel has a chilled-out bar and an outdoor deck for hanging out. Tech and leisure wise, there's free Wi-Fi, PCs with internet access, and cable TV. It's a fantastic home from home for budget travellers.
Is This the Best Backpack EVER???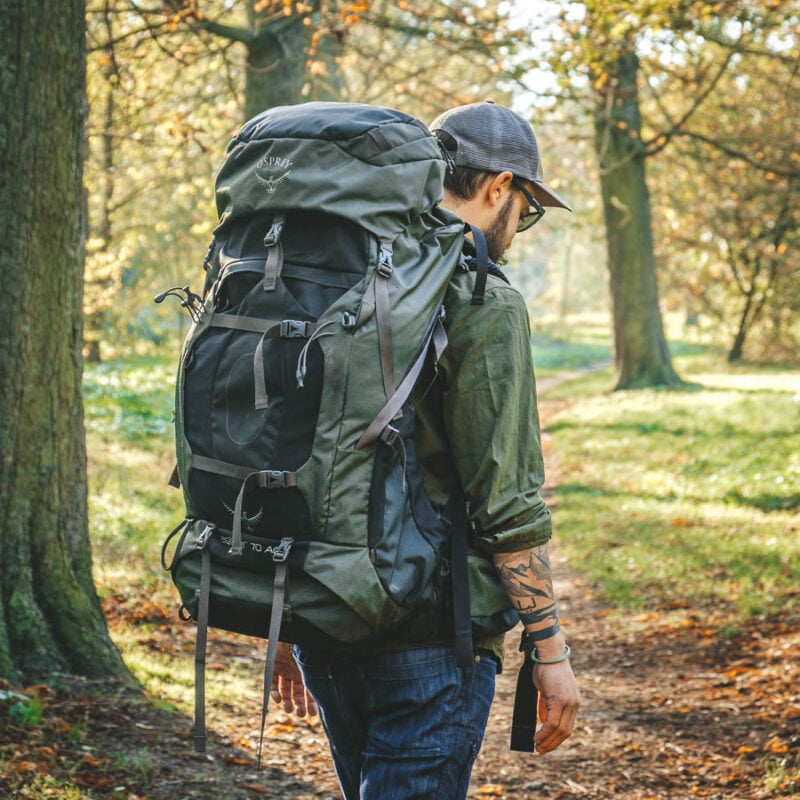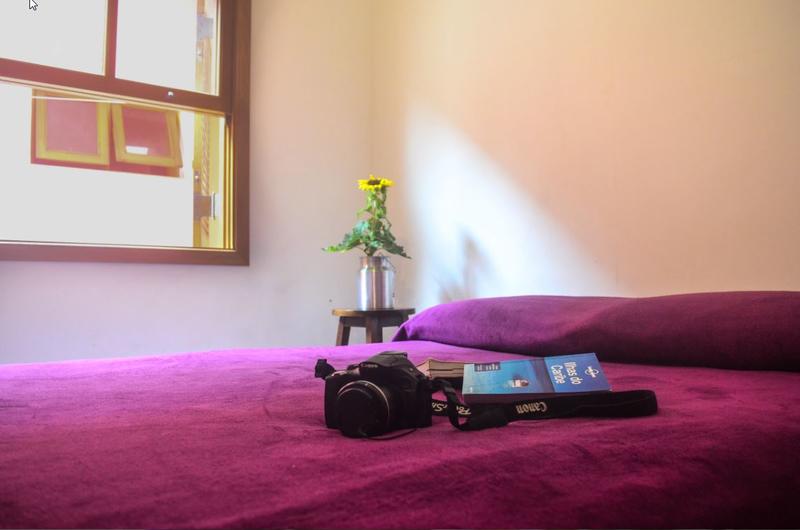 $
Steam Room
Laundry Facilities
Currency Exchange
A pleasant youth hostel in Sao Paulo, the friendly and homey Conforto MADA Hostel is tucked away on a quiet street close to the energy of Vila Madalena. The child-friendly hostel has some really nice private double rooms for pairs seeking their own space making it the best hostel in Sao Paulo for couples. Housed within a quaint townhouse, the hostel has a pretty garden, a communal kitchen, a steam room, and a lounge. Other perks include free Wi-Fi, laundry facilities, cable TV, board games, and luggage storage.
Best Hostel for Digital Nomads in Sao Paulo – Villa Hostel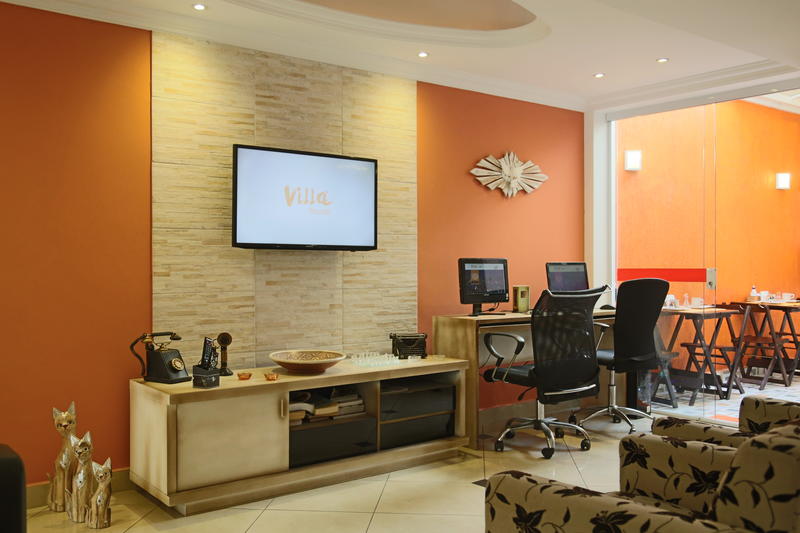 $$$
Free Breakfast
Steam Room
Meeting Rooms
A clean, calm, and small hostel close to Vila Madelena metro station, Villa Hostel is perfect for backpackers who want to add a touch of fanciness to their stay. More like a nice hotel than a hostel, it's also one of the best hostels for digital nomads in Sao Paulo. Free Wi-Fi, free use of onsite PCs, and a calm atmosphere makes getting work done easy. There are even meeting rooms if you're looking to seal any deals. A choice of common areas, including a kitchen, living room, lobby seating, and terrace mean you can find the perfect spots to work in peace, chill, and socialise.
More of the best hostels in Sao Paulo
Here are 14 more awesome hostels in Sao Paulo!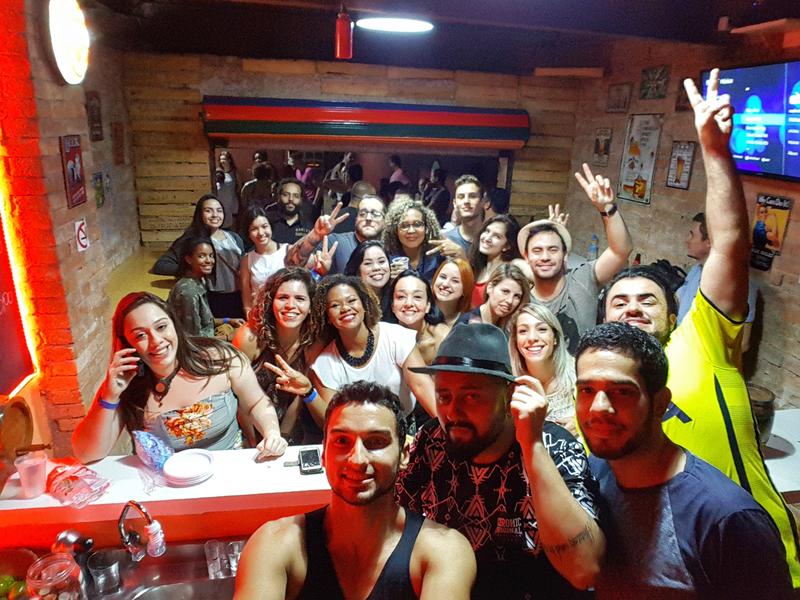 $$
Free Breakfast
Onsite Bar
Lockers
Close to the metro station and many of Sao Paulo's major places of interest, Red Monkey Hostel is a top hostel in Sao Paulo for people who like to be out and about exploring with minimal fuss. You can even rent bicycles at the hostel to cover more ground. Breakfast and Wi-Fi are free. A minimum age limit of 18 means you won't be sharing the living area, kitchen, and dorms with kids. The onsite bar is ideal for meeting other travellers and makes it one of the best party hostels in Sao Paulo Brazil!
$$
Free Breakfast
Onsite Bar
Lockers
A top hostel in Sao Paulo for comfort, security, convenience, social vibes, and location, Viva Hostel Design could well become one of the overall best hostels in Sao Paulo for 2021. Charge your devices inside your lockers, without worrying about things going "missing". LED lights in rooms and lockers, along with individual reading lights, prevent sleeping travellers from being overly disturbed by night owls. A tasty free breakfast is included and you can cook up a Brazilian feast (or something else!) in the well-equipped kitchen. There are different common areas to suit different moods and personalities: a bar, a TV room, and a lounge.
$$
Bar
Free Breakfast
Age Restrictions
Close to the ever-bustling Paulista Avenue and a stone's throw from some of Sao Paulo's hottest nightlife, Sao Paulo Hostel is a nice hostel that provides a calm and laid-back base. Comfortable beds help you drift off into sweet dreams and, if you can't doze off, there's no need to worry about disturbing others—all beds have their own reading lights and power outlets. Dorms have A/C and heating. Fill up with a free breakfast at this great youth hostel in Sao Paulo, and don't forget your free city map when heading out to explore. The hostel has a kitchen and the bar is the perfect place to socialise with friends old and new.
$$$
Breakfast Included
Wheelchair Accessible
Jobs Board
A place to chill, rest, work, or meet other laid-back travellers, Sao Paulo Lodge is perfect for people who enjoy their own company as much as they love mingling. There's both a female-only and a mixed dorm. In addition to pretty standard facilities, like a lounge, kitchen, and free Wi-Fi, the hotel-like hostel has an onsite bar, a book exchange, BBQ, bike rentals, and a jobs board, particularly useful for backpackers who are planning to linger for longer in Brazil's financial heart. Freebies, like breakfast and parking, can help budget backpackers stretch their funds further.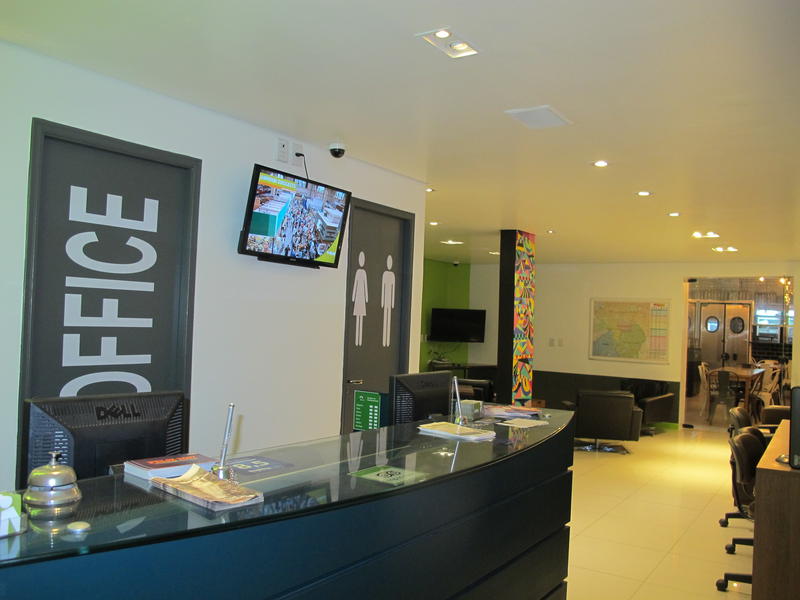 $$$
Free Breakfast
Key Card Access
Tour Desk
One of the best hostels in Sao Paulo for business travellers and entrepreneurs, Anhembi Hostel is also terrific for solo backpackers, couples, and groups of friends. The shared area is ideal for socialising, schmoozing, and working; there's a bar, TV room, terrace, pool table, and foosball. Breakfast is free and other delicious meals are available without having to go outside if you're just not feeling it. There's also a kitchen for a DIY dinner. Other useful stuff includes a washing machine, luggage storage, curtains around beds, free-use computers, free Wi-Fi, lockers, and a tour desk.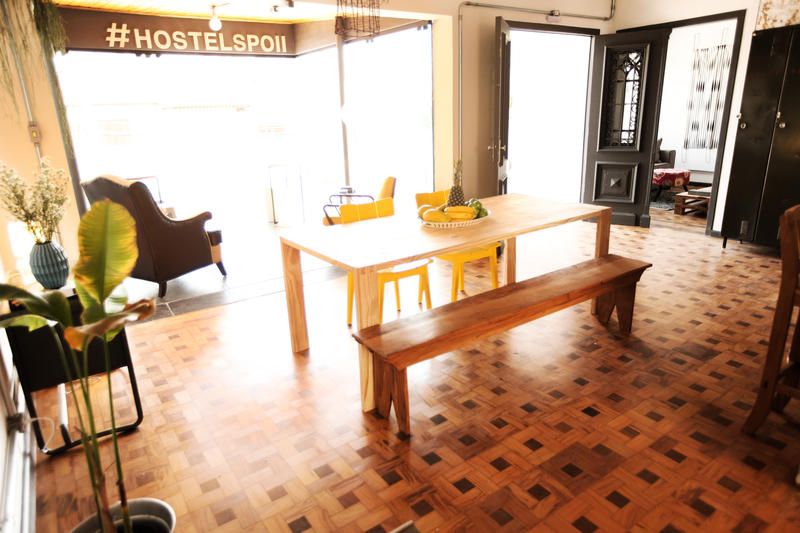 $$$
Bar
Luggage Storage
Towels Included
For homey vibes in a boho setting, Hostel SP011 is hard to beat. A recommended hostel in Sao Paulo for backpackers who crave home comforts, the Vila Madalena location is within easy reach of the metro. Providing a good night's sleep in comfortable beds in spacious rooms, this is more of a place for people who like to be out and about exploring Sao Paulo during the daytimes rather than lazing around indoors. The tour desk helps you fill your time. Breakfast is free and, while there's no kitchen, tasty snacks are served onsite (for a fee). The bar is lively at weekends with locals and travellers.
$
Onsite Bar
Garden
Sim Cards for Phones
Calm, friendly, and welcoming, Blau Hostel Vila Mariana is a recommended hostel in Sao Paulo for budget backpackers who would prefer to stay a little away from the noise and crowds. Just a 15-minute walk from Paulista Avenue and close to a metro station, you're never, however, too far away from the action. Trade travelling tips and tricks in the sociable bar, relax in the pretty garden and prepare a Brazilian meat feast on the BBQ. Wi-Fi is free. While there may not be so many home comforts and extra perks here, the low price is appealing.
$$
Lockers
Cable TV
Towels Provided
It's the small touches that make Lobo Urban Stay such a top hostel in Sao Paulo. A place for people who look forward to a cosy and restful sleep, there's a no no-noise rule between 11pm and 10am. Earplugs are provided to assist with nodding off. Towels are included, hair dryers are available, and Wi-Fi is free. There are power outlets inside the lockers so guests can charge electronics with peace of mind. The friendly members of staff are always ready to point out the best spots around Sao Paulo and lend a hand. It's close to the metro and has a shared kitchen and lounge.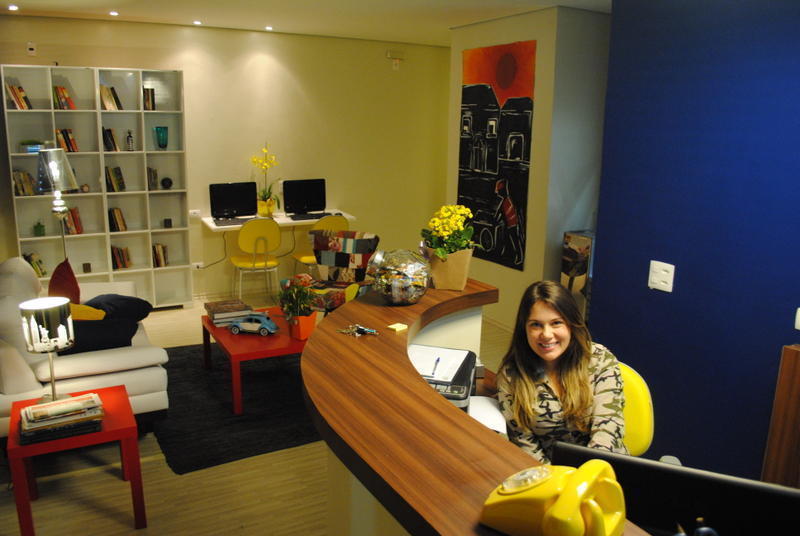 $$$
Free Breakfast
Laundry Facilities
Key Card Access
Among the best hostels in Sao Paulo for solo travellers, Brazilodge Hostel has everything you need for a safe, comfy, clean, and sociable stay. Dorms are single gender and there are private rooms for two, three, and four. Each room has its own bathroom and all guests have two lockers. Access is by keycard. Popular with travelling locals, backpackers can hang out in the common room, with a Wii, pool table, and board games. Wi-Fi and breakfast are free, and other meals are available from the cafe. Take care of the essentials thanks to the kitchen, laundry facilities, and currency exchange. The location is good too.
$
Included Breakfast
Onsite Bar/Café
Swimming Pool
A fabulous retreat from the hustle and bustle of Sao Paulo, Little Castle Eco Hostel is in the Interlagos neighbourhood. A top hostel in Sao Paulo for recharging your batteries, the swimming pool, hot tub, and steam room offer some much-needed TLC. Check-in and check-out times are more generous than many Sao Paulo hostels. All rooms have a private bathroom. Prepare something tasty in the kitchen or on the BBQ and chill in the comfy lounge, complete with a fireplace and music for some proper mellow feels. Oh, and to ramp up the coolness factor, they have a pet goat!
$$$
Included Breakfast
Luggage Storage
Onsite Café/Bar
A peaceful spot that's still close to Sao Paulo's exciting action, Hostel Grape Wine strikes a great balance between privacy and being social. It's the coolest hostel in Sao Paulo for travellers who value both solo time and making new friends. Dorms are single gender and are arranged to give everyone their own small personal space. Lockers are large. The kitchen is spacious and well equipped. Can't be bothered to cook? Grab something from the café-cum-bar. Breakfast is free.
$$$
Free Breakfast
Tour Desk
Cable TV
A cosy youth hostel in Sao Paulo, Hostel Consulado Americano can be found in the neighbourhood of Interlagos. There are shared and female-only dorms, all with lockers. Guests can rent towels. The common room is relaxed, with a TV, computer, and free Wi-Fi. The terrace and breakfast room provide other places to chill. Breakfast is free and the hostel has self-catering facilities to help travellers cook up a comforting a taste of home, experiment with Brazilian faves, and save money.
$$
Free Breakfast
Swimming Pool
Bar
It's all about keeping active and entertained at Aurea Hostel, a top Sao Paulo Hostel close to Bela Vista. Take a dip in the swimming pool before shooting some pool in the games room, chill with a movie, mingle in the lounge, and have tons of fun in the bar. Beerpong anyone? Need some quiet space to think? Head to the study bench. The friendly members of staff are a valuable source of info and more like in-the-know mates than staff. Breakfast is included to start your day with energy and there's a shared kitchen, although tasty food might make you re-think spending your time cooking.
$
Bar
24-Hour Security
Wheelchair Accessible
Close to major transportation links and in a posh neighbourhood, Frederico Hostel offers plenty of space for relaxing when not out discovering Sao Paulo's diversity, The Italian vibe is strong in the neighbourhood and there are heaps of places to eat and drink nearby in addition to the onsite restaurant and bar. Of course, you can let your own culinary skills shine in the kitchen too. Dorms are spacious, Wi-Fi is free, and there's a lounge with TV, a book exchange, and a terrace. Add this to your list of best budget hostels in Sao Paulo.

Unlock the The Broke Backpacker's GREATEST Travel Secrets!
You pop your email here, and we promise to send you only travel content that's actually relevant — sounds like a pretty good deal to us!
What to Pack for your Sao Paulo Hostel
Pants, socks, underwear, soap?! Take it from us, packing for a hostel stay is not always quite as straight forward as it seems. Working out what to bring and what to leave at home is an art we have perfected over many years.
Check out our definitive Hostel Packing list for our top packing tips!
Why you should travel to Sao Paulo
Brazil is a wild, wild ride, and Sao Paulo is the country's beating heart. Hopefully with the help of this article, you'll have a better understanding of Sao Paulo, and be able to book your hostel quickly and confidently.
And remember, if you can't pick, go with our top hostel in Sao Paulo – WE Hostel Design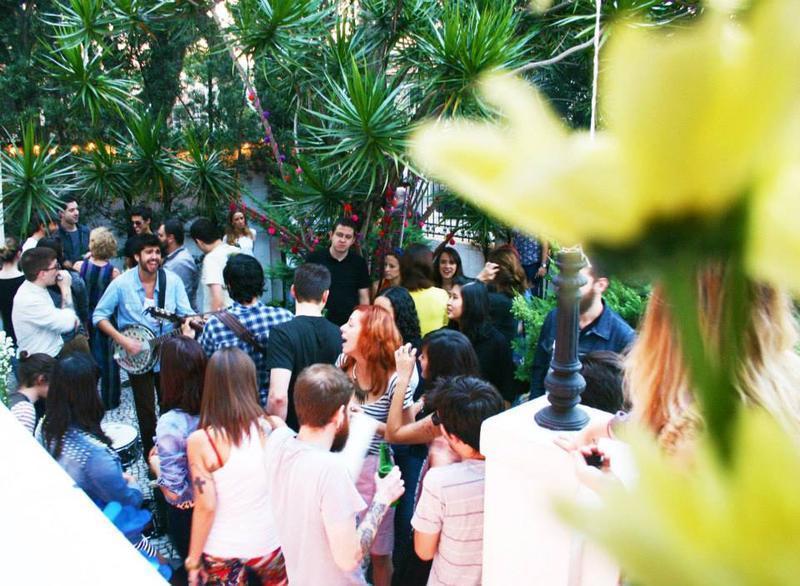 FAQ about Hostels in Sao Paulo
Here are some quick answers to common questions about safety in Sao Paulo.
Travel Safety Tips for Sao Paulo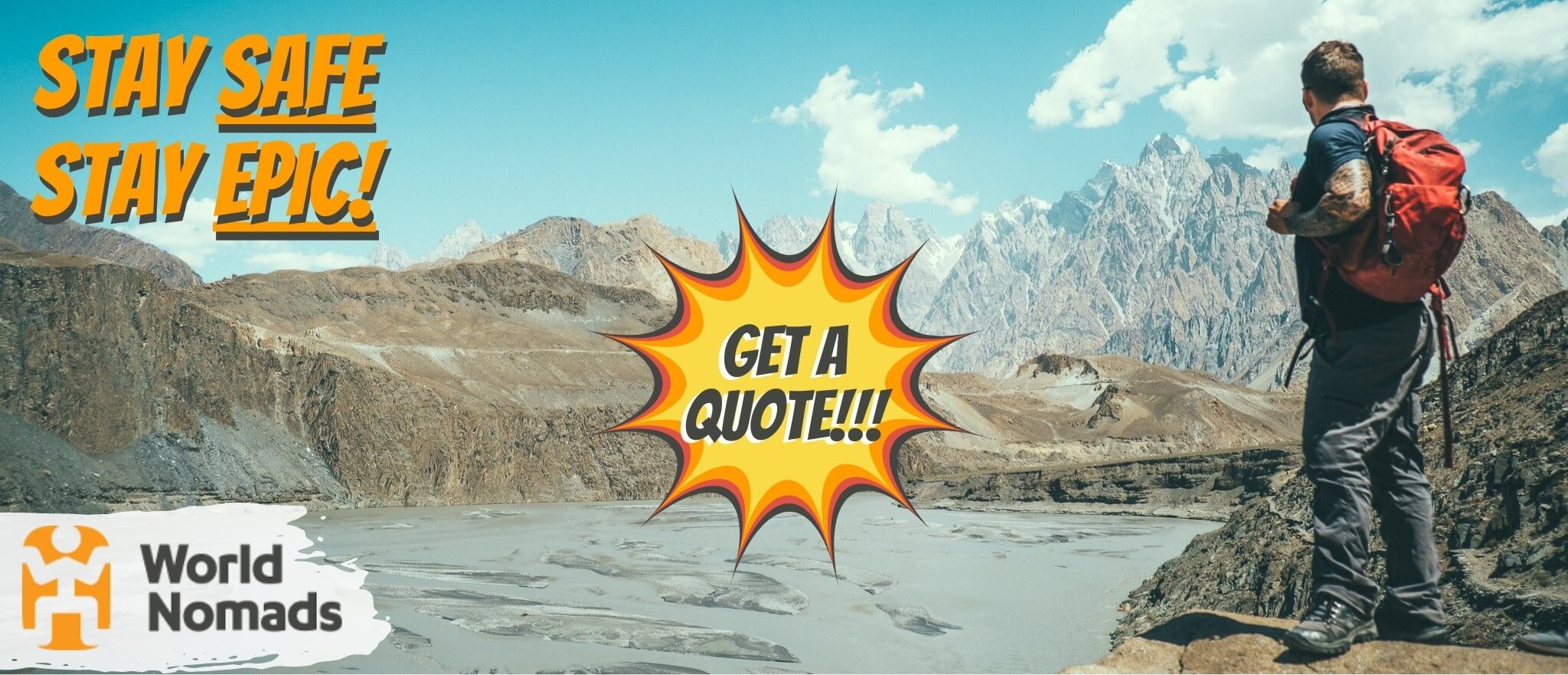 It's good to get lost sometimes, but it's also good not to get too lost. There are people that want you home in one piece.
There's one travel insurance provider The Broke Backpacker trusts for all his wildest shenanigans… World Nomads!
Click the button below to get a quote on your insurance or read our in-depth review of World Nomads' coverage. And then… let the shenanigans begin. 😉
More Epic Hostels in Brazil and South America
Hopefully by now you've found the perfect hostel for your upcoming trip to Sao Paulo.
Planning an epic trip all across Brazil or even South America itself?
Don't worry – we've got you covered!
For more cool hostel guides around South America, check out:
Over to you
By now I hope our epic guide to the best hostels in Sao Paulo has helped you choose the perfect hostel for your adventure!
If you think we've missed anything or have any further thoughts, hit us up in the comments!
---
Thanks for reading – that was fun! 😀
We bring you epic FREE content!
Find out how YOU can help support us.
We're a big site with a big team and this job isn't always easy. But we do it because we love it – we love providing epic and free content. We love the knowledge that our content keeps you adventuring. We don't ask for money, but if you'd like to find out how you can help the site in more organic ways, click the button below.
Thank you for your support 🙂
---
Bye for now, but not forever!
If you want MORE top-tier Broke Backpacker content like this, then sign up for our weekly newsletter below to get the latest and greatest!
And for transparency's sake, please know that some of the links in our content are affiliate links. That means that if you book your accommodation, buy your gear, or sort your insurance through our link, we earn a small commission (at no extra cost to you). That said, we only link to the gear we trust and never recommend services we don't believe are up to scratch. Again, thank you!