Visiting Manchester is on a lot of people's bucket lists. This city is filled with history, it has a vibrant and exciting culture, and it also has one of the most famous soccer teams in the world. And the rumors about the food in England aren't true. This city is such a melting pot of cultures that the food is amazing, which will just add to your list of places to visit in Manchester.
Manchester is a big city that's full of little neighborhoods. This can make it difficult for you to find the best and the most interesting attractions. To help you find your way around, we've created this list of things to do and see. And there's something for everyone!
We know you want to take a look at the BEST places to visit, so why not also check out the BEST places to stay in Manchester and make the most out of your time in this incredible city!
#1 – Castlefield – One of the most incredible free places to go to in Manchester
Why it's so awesome: Castlefield is an Urban Heritage Park and is one of the best places to visit in Manchester for history and beauty. It contains lovely Victorian houses set along old canals and a reconstructed Roman Fort for you to explore. There are also several old warehouses in the park that have been turned into restaurants, shops, and hotels.
What to do there: You should start by exploring the park. Wander along the canals and take pictures of the old houses and explore the Bridgewater Canal, which was once used to transport coal. And when you get tired, head over to the warehouses and find a restaurant where you can rest your feet and have a snack. If you have enough time, you should also spend some time at the Castlefield Art Gallery, with its contemporary art exhibitions.
#2 – John Rylands Library – A great place to see in Manchester if you love architecture
Why it's so awesome: If you want to see some great architecture while you're visiting Manchester, then this is a great place to start. This building is considered to be one of the best examples of neo-Gothic architecture in all of Europe. There are also several Arts and Crafts details and Art Nouveau metalwork incorporated. And the library is just as good. It was started from the purchase of the private library of the second Earl Spencer and includes more than 250, 000 items. This includes a number of extremely rare manuscripts.
What to do there: The first thing you'll want to do when you arrive at this library is check out the building. It's truly stunning and looks a little like a church, with huge windows that are meant to let in the reading light. But make sure you visit the inside as well because you won't get many chances to see such a rare book collection. Some of the highlights include an original Gutenberg Bible, medieval manuscripts, and the oldest known fragment of the New Testament.
#3 – Fletcher Moss Botanical Garden
Why it's so awesome: This garden was founded in 1917 and provides a needed green space in the middle of the city. It's partly a botanical garden, with lots of amazing plant displays, and partly a habitat for wildlife.
What to do there: You can be as active or as lazy as you like at this botanical garden. Wander the grounds checking out the plants and wildlife. Take a picnic and eat it on the grass. Or burn off some of the travel calories by playing tennis, football, or rugby. There's even a café in the park where you can sit in comfortable chairs and sip an expertly made coffee treat.
#4 – The Victoria Baths
Why it's so awesome: These baths were originally created in 1906 to be a water palace, but they fell into disuse. In 1990, they were renovated back to their original glory as part of a television competition. Once the renovations were complete, the baths were re-opened for events and for swimming.
What to do there: These baths were designed to be used for swimming in the warmer months and for events in the colder months. And that's exactly how they're used today. So, when you travel to Manchester, check out what's on at the baths. If it's summer, go for a swim and enjoy the sumptuous surroundings. And if it's winter, check if there are any events scheduled to be held in the building.
#5 – Manchester Cathedral – One of the most religious places to see in Manchester
Why it's so awesome: This cathedral is located on the banks of the Irwell and contains several attractive and beautiful features. It contains small chapels that are worth exploring, including St. John's Chapel, which is attached to the Manchester Regiment, and the Little Lady Chapel.
What to do there: There are lots of nooks and crannies to this church, so make sure you take the time to explore them all. The chapels on both sides of the nave and choir are particularly attractive and have been updated to fit each century after their creation. You should also make sure that you explore the choir stalls. They have richly decorated misericords that are probably the best and the most beautiful in the country.
#6 – The Northern Quarter – Easily one of the most fun places to check out in Manchester
Why it's so awesome: The Northern Quarter is one of the most colorful and vibrant neighborhoods in Manchester. The streets are decorated with colorful street art that adds to the slightly hippie vibe and they're filled with cafes, restaurants and shops. You could probably spend a whole day in this neighborhood, eating, exploring, and shopping. There are many Airbnb's in the area if you decide you'd like to stay here as well.
What to do there: When you're exploring Manchester, make sure that you explore this area as well. Apart from the plethora of shops and restaurants on the main streets, there are also lots of hidden gems around every corner. So, just let your feet guide you and wander into any spot that looks interesting. You're bound to come away with a full belly, a lighter wallet, and a big smile on your face! Some of the most popular spots are the Federal Café and Home Sweet Home, so make a point of seeking them out.
#7 – Platt Hall – Quite the quirky place in Manchester!
Why it's so awesome: Fashions change throughout the years. What's normal and fashionable at one point in history looks strange and even comical to those that come after. This museum celebrates that fact with an overview of English fashion from the 1600s to the present day. And all these outfits are kept in a lovely Georgian House that was built in 1764.
What to do there: If you enjoy fashion, then you might get some ideas from this gallery! Wander through and look at one of the largest collections of English costumes in the world. Marvel to yourself at what was once thought attractive. And consider what future generations will think of what people wear today.
#8 – National c Museum
Why it's so awesome: If you like soccer, then you'll be in heaven in this museum. It celebrates soccer by carefully safeguarding a wide range of memorabilia, trophies, and clothing. There are also some short movies showing the history of the game. As an added bonus, several of the exhibits are interactive and hands-on, designed to keep your kids enthralled for hours.
What to do there: Take your kids with you, or just a few friends who are fans of the sport and learn more about it at this museum. Make sure you check out the first rule book as well as the other displays and immerse yourself totally in the exhibits and the game.
#9 – St. Mary's Catholic Church – One of the most underrated places to see in Manchester
Why it's so awesome: There's nothing like a surprise when you travel. The best feeling in the world is to turn a corner and find yourself in an entirely unexpected place. That feeling is what this church will give you. The outside is plain and unremarkable. And the inside is spectacular, which is why this church is one of the best-hidden attractions in Manchester.
What to do there: Ignore the outside and go inside. You'll see some incredible Victorian carvings, a marble altar, Expressionist-style stations of the cross, and statues of saints. And if you're not sure what you're looking at, ask about the guided tour.
#10 – Manchester Art Gallery
Why it's so awesome: For a long time, Europe was the center of the art world. Because of this, it's now one of the best places in the world to explore different styles of art that has a strong historical significance. The Manchester Art Gallery contains works by some of the best artists in history. And it's one of the best places in Manchester if you want some peace and quiet amongst beauty.
What to do there: As you explore Manchester, make sure you set aside a couple of hours to explore this gallery. Some of the highlights include the Flemish masters from the 17th century, and French Impressionists, including Manet, Monet, and Gauguin. The sculpture collection is also spectacular and includes works by Rodin, Jacob Epstein, and Henry Moore.
#11 – Chinatown – A must-see for foodies!
Why it's so awesome: A lot of cities have a Chinatown these days, and this can only be good for the city's food scene! The Chinatown in Manchester is one of the oldest Chinese communities in Britain. It's also close to the Manchester Art Gallery, so you can take in some art and then head over to Chinatown for edible art.
What to do there: You'll recognize the red gateway to this area immediately. And once you're inside of Chinatown, wander around and see how a different culture can affect the city. You should also eat at least one of your meals in this area. It contains restaurants that offer some of the best culinary delicacies from Hong Kong and the Mainland, so make sure you try at least one of them!
#12 – Heaton Park – A beautiful outdoor place to visit in Manchester
Why it's so awesome: This park stretches across 600 acres and is designed to appeal to every type of visitor. For starters, it's a wonderful green space in the middle of the city, an essential solace for people who are tired of the busy streets. But what really appeals at this park is the way it packs in the attractions and activities. It quite literally contains something for everybody.
What to do there: When you're in this park, you will find something interesting to do. If you're trying to decide what to do in Manchester, just take a wander and see what catches your eye. Play tennis, golf, mini-golf, or just hit some balls down the driving lane. If you're in the park with the kids, then go boating, explore the ornamental gardens and woodlands, or head over to the adventure playground. Basically, no matter what you enjoy doing, you'll find space for it at this park.
#13 – The Museum of Science and Industry
Why it's so awesome: There are 12 galleries in this museum, each of them dedicated to a different aspect of science and industry. This includes the Power Hall, which contains water and steam-driven machines as well as some of the coolest cars made in Manchester, including a 1904 Rolls Royce. Another building explores the history of the city from the time of the Romans to the present day and the Air and Space Gallery contains historical aircraft.
What to do there: If you enjoy vehicles, space, or history, then you need to make the time to explore this museum. It's one of the most popular hotspots in Manchester for tech-lovers. Some of the highlights are the Station Building, where the history of the city from the time of the Romans forward is explored. Also, make sure you drool over the cars in the Power Hall, with their gleaming bonnets and heavy lines.
#14 – Intu Trafford Centre – Awesome place to visit in Manchester with kids!
Why it's so awesome: The shopping in England is famous, and if you want to be part of it then this area will satisfy your cravings. If you're traveling with children, it's even better, because it contains a range of activities and attractions that will keep them occupied for hours.
What to do there: Take your cards with you and go shopping! Explore some of Manchester's famous brands and shops and then stop at cafes periodically to rest your feet. If you have the kids with you, take them to the LEGOLAND Discovery Center, the ODEON cinema, or Sea Life. Or just wander around with them and see what catches their eyes.
#15 – The Corn Exchange
Why it's so awesome: Food Courts are popular because they give you a range of choices. And that's exactly what the Corn Exchange does, just on a higher level. In this building, you'll have a range of options when you're looking for something to eat, from Mexican food to Brazilian and Indian.
What to do there: Show up for dinner and follow your nose and your stomach to the option for you. Some of the most popular offerings are Mowglis, which sells amazing Indian food, and Cabana, where you can enjoy the tastes and smells of Brazil. One thing's for sure, once you've had a taste of this collection, you'll want to come back and try the other options!
#16 – The Lowry
Why it's so awesome: You can't visit England and not go to the theater. This country is famous for the quality of its performing arts, so make sure you indulge yourself. The Lowry is one of the best hubs for arts in the city and showcases a range of visual and performing art shows.
What to do there: Find out what's on at the Lowry while you're in the city and pick up your tickets early. Get dressed up and make a night of it, indulging yourself in a tiny slice of England's long tradition of theater. There's also a bar and restaurant at the Lowry, so you can enjoy a good meal and drink before or after the show.
#17 – Manchester Museum
Why it's so awesome: If you enjoy museums, then you'll love this one. It's one of the most famous places in Manchester for tourists and locals alike. The museum is housed within a stunning gothic-style building and contains a range of relics that explore the archaeology and the ancient history of England and the world as a whole.
What to do there: With more than 4 million items, you'll need a bit of time to see everything at this venue. There are several different galleries, each focused on a different aspect of history including the ancient world, fossils, and world culture. Don't miss the special exhibition on the natural history of Manchester or the vivarium, a live collection of reptiles and frogs. Also, don't miss Stan the T.Rex, who holds pride of place and boasts the best-preserved tyrannosaurus rex skull in the world.
#18 – The Bridgewater Hall – A great place to visit in Manchester at night
Why it's so awesome: Checking out the music scene is one of the coolest things to do in Manchester so why not start off with a sophisticated night out on the town, and this hall gives you the perfect chance to indulge that fantasy. It's a lovely building that is home to 3 resident orchestras and holds a range of musical performances throughout the year.
What to do there: If you want an elegant night out with musical accompaniment, then find out what's on at this venue while you're in Manchester. The Bridgewater Hall hosts a wide range of musical genres, so no matter what you enjoy, you'll find a show that you'll enjoy.
#19 – Manchester Arndale – A great place in Manchester if you love to shop!
Why it's so awesome: This shopping paradise is located right in the heart of the Manchester city center. It boasts a huge range of high-end shops of all descriptions, including some of the biggest brands in the world! You won't find a bargain here, but you will find that one of a kind designer item that you've been dreaming about!
What to do there: If you have the money to spend, then spend an afternoon in this area. You'll be in the presence of shops like Debenhams, House of Fraser, Selfridges, and one of the biggest Primark stores in the UK. So, prepare your cards for a workout and hope that you don't buy so much that you need another suitcase to get it all home!
#20 – Altrincham Market – A great place to visit in Manchester if you are alone/traveling solo
Why it's so awesome: Street food markets often offer the best tasty treats you'll ever experience, and this market is no different. The Altrincham Market offers a rotating selection of foods, goods, crafts, and local produce. So, no matter what trinket or tasty food you're looking for, this market is open every day of the week to help you get it.
What to do there: Depending on what day you show up; you'll be treated to a wide range of goods and foods. Sundays rotate between food, craft, design and vintage and Saturdays are for crafters and jewelers. On weekdays, you'll be treated to lots of local produce and food, always more food. So, just show up and find out what's on offer when you have a little free time. Your stomach will thank you for it.
Get insured for your trip to Manchester!
ALWAYS sort out your backpacker insurance before your trip. There's plenty to choose from in that department, but a good place to start is Safety Wing.
They offer month-to-month payments, no lock-in contracts, and require absolutely no itineraries: that's the exact kind of insurance long-term travellers and digital nomads need.
SafetyWing is cheap, easy, and admin-free: just sign up lickety-split so you can get back to it!
Click the button below to learn more about SafetyWing's setup or read our insider review for the full tasty scoop.
Find out what people want to know about the best places to visit in Manchester
Final Thoughts on the Coolest Places to Visit in Manchester
Manchester is one of the most popular cities in England for tourists and there are lots of amazing reasons for that. Whether you love history, art, great food, a vibrant bar scene, or sports, you'll find lots of places to visit in Manchester that will have you in love with the city. And with this list, you'll be able to find the attractions that suit your temperament and your dreams for your holiday. So, take this list along with you and enjoy your stay!
---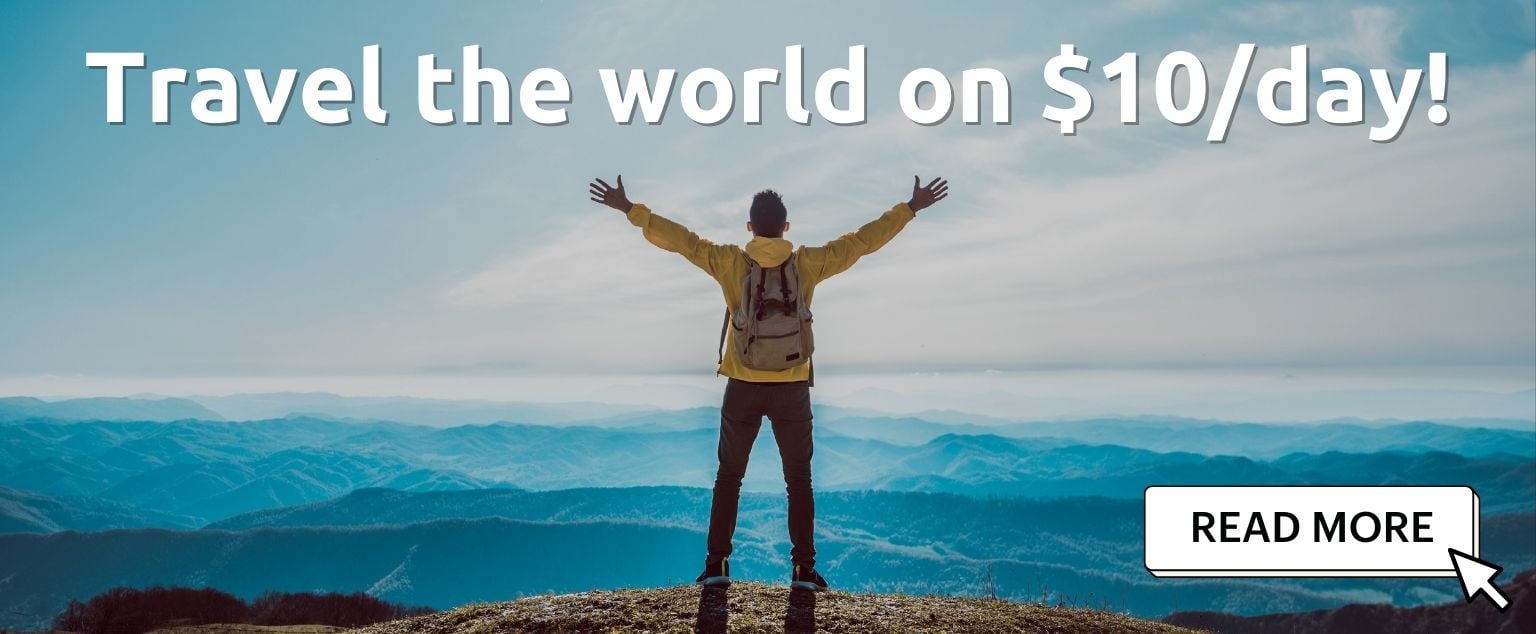 And for transparency's sake, please know that some of the links in our content are affiliate links. That means that if you book your accommodation, buy your gear, or sort your insurance through our link, we earn a small commission (at no extra cost to you). That said, we only link to the gear we trust and never recommend services we don't believe are up to scratch. Again, thank you!