The desire to simply pack up and hit the road on a whim is something a lot of travelers have in common, although making this dream a reality takes a little bit of time and planning, not to mention the right gear! Some people settle for backpacking tents, others for #vanlife, but what if there was a middle ground where these two meet? #rooftoptentlife? It's kind of a mouth full.
I know already what you are thinking: "I thought this was The Broke Backpacker dude! These roof top tent things cost more than a Chanel bag! Sheesh".
Whilst that may be true in some cases (if you can find a "budget" Chanel bag) – today we are stepping away from our normal budget backpacking gear content. Why? Because roof top tents are awesome – and if you can swing the price tag – you should totally enjoy the hell out of one this summer – and every summer from now on.
Roof top tents are a super cool way to enjoy nomadic adventures, weekends at the lake, a convenient shelter for camping in rough, rocky terrain, and a whole host of other outdoor activities! Indeed.
Once a totally novel idea, there are now tons of options on the market for the best roof top tents, which can make selecting one a bit overwhelming – especially because you will likely only ever buy one over the next 10 years!
To determine what makes for an awesome roof top tent, we've gone out testing them, weighed the pros and cons of various models, and put together this EPIC guide for how to choose the best car top tent for your lifestyle as well as a selection of our favorite models!
Let's get right to it…
Quick Answer: These are the Best Roof Top Tents of 2023
#5 Tepui Tents HyBox Tent – The Most Comfortable Roof Top Tent for Couples
THE BEST OVERALL ROOF TOP TENT
THE BEST OVERALL ROOF TOP TENT
Yakima SkyRise HD 3 Tent
Price > $$
> Four season tent
> Wall-to-wall mattress
THE BEST 3-PERSON ROOF TOP TENT
THE BEST 3-PERSON ROOF TOP TENT
Thule Tepui Explorer Autana 3 Tent
Price > $
> Fabric water resistant
> High-density foam mattress
THE BEST ROOF TOP TENT FOR FAMILIES
THE BEST ROOF TOP TENT FOR FAMILIES
Thule Tepui Explorer Autana 4 Tent
Price > $$$
> Removable annex
> Large internal storage pockets
THE BEST ROOF TOP TENT FOR FESTIVALS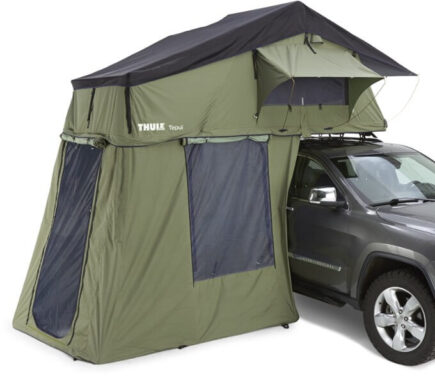 THE BEST ROOF TOP TENT FOR FESTIVALS
Thule Tepui Ruggedized Autana 3 Tent
Price > $$$
> Anti-condensation pad
> One-door design with an included canopy entrance
THE BEST ROOF TOP TENT FOR SMALL VEHICLES
THE BEST ROOF TOP TENT FOR SMALL VEHICLES
iKamper Skycamp Mini Roof Top Tent
Price > $
> Lighter-weight design
> Made out of recycled materials
THE BEST ROOF TOP TENT FOR SMALL VEHICLES
THE BEST ROOF TOP TENT FOR SMALL VEHICLES
Tepui Tents HyBox Tent
Price > $
> Hardshell design
> Made out of recycled materials
The Best Roof Top Tents at a Glance
Alright! Now that you know what to look for in a roof-top tent, check out this list of some of the best models on the market. We've selected roof rack tents based on a variety of factors, including material, comfort, how versatile in usage they are, and capacity.
If you're ready to open the door to nights under the stars and the freedom which comes from carrying your own house with you wherever you go, then read on!
Ladies & Gents, It's Time to Step Your GEAR Game Up. 😉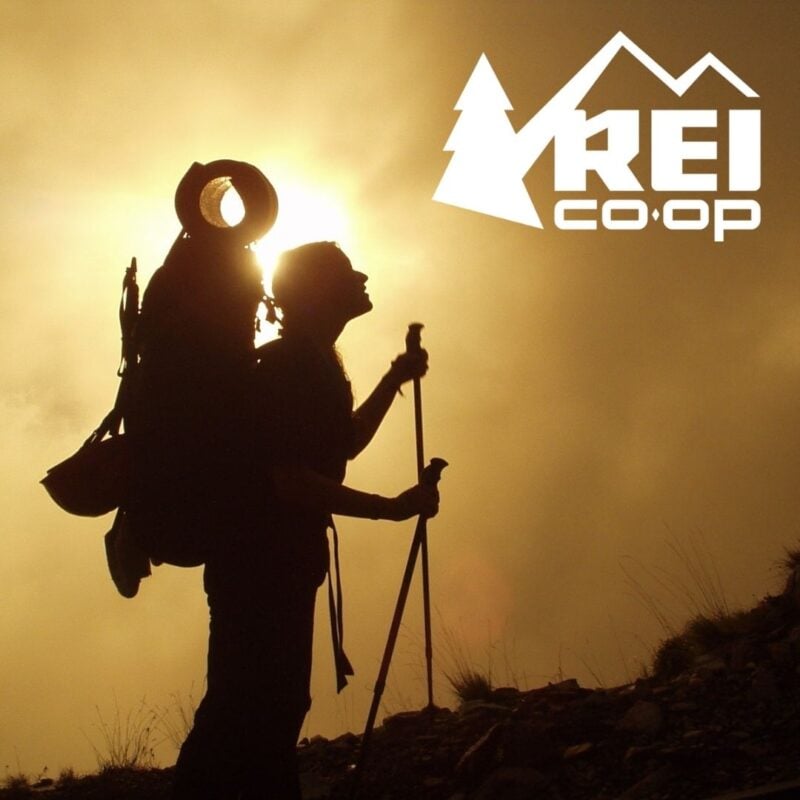 REI is one of America's biggest and most-loved outdoor gear retailers.
Now, for just $30, get a lifetime membership that entitles you to 10% OFF on most items, access to their trade-in scheme and discount rentals.
Join REI Today!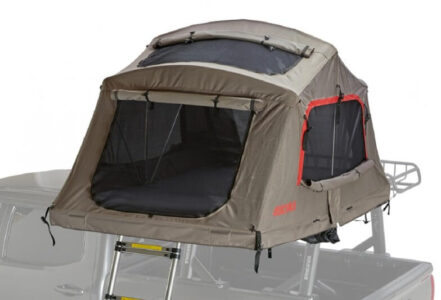 Yakima SkyRise HD 3 Tent is our top pick for the best roof top tent overall
Specs
Price-$2,199.00
Capacity-3 person
Floor dimension-96×56 inches
Weight-114 pounds
Canopy fabric-600 denier ripstop polyester with polyurethane
Pole material- aluminum
Although this tent can sleep three people if necessary, it's also the perfect option for adventurous pairs 9or a spacey home-for-one). The interior design allows for maximum space, plus the wall-to-wall mattress is a comfy 2.5 in thick so it practically feels like your bed at home!
Plus, the roof-rack design allows for additional storage space; with the correct equipment, you can also have a roof-top carrier alongside the tent to store extra gear and tools to free up space inside your vehicle.
Unlike some roof top tents, the Yakima SkyRise is also a four season tent, and will hold up to winter conditions thanks to the durable frame, and waterproof 210-denier ripstop polyester rainfly. Whether you're waiting out a rainstorm in the summer or enjoy winter ski trips in the woods, the Yakima SkyRise is your solution to a home-away-from-home.
The tent has a one-door design with several large mosquito-net covered windows which give you a great view and ventilate the tent. If you want even more space and privacy, you can also separately purchase a skyloft and annex accessory to go with the tent!
Our team just loved this tent and they found that it was super comfortable no matter what time of year they used it. They felt the space it offered was great and the mattress again was super comfortable and way more comfy that a traditional tent and roll mat combo. A stand-out feature here was the ventilation which made it perfect for camping in the Aussie summer.
Thule Tepui Explorer Autana 3 Tent is our pick for the best 3-person roof top tent
Specs
Price-$2,149.95
Capacity-3 person
Floor dimension-122 x 56 x 52 inches
Weight-152 pounds
Canopy fabric-coated polyester cotton, 600-denier ripstop fabric
Pole material-welded aluminum
Strong, durable, and all-around well-functioning, this rooftop tent is a great mid-range option, especially if you're looking for a 4 season tent. Not only is the fabric water resistant, but it's also UV and mold resistant to keep it in great condition for years.
The Thule Tepui Explorer Autana is designed for 3 people, but if you need extra space you can extend the canopy and attach the additional annex. Like all of the best rooftop tents, this one comes with a high-density foam mattress to keep you comfy during your outdoor adventures!
There's a single door but numerous mesh panels around the tent to give you a view, but keep out unwanted insect companions during your travels. You've also got 4 large internal pockets mean plenty of storage for everyone
The moderate weight also means that the Thule Tepui Explorer is compatible with most vehicles, but you can double-check to make sure you have a roof rack with an appropriate Dynamic Weight Capacity.
To finish up our mini Tepui Autana 3 review we got our testers to give us some feedback. Our team loved the Tepui tent inside and outside, but honestly, the inside the most! They just loved the space this thing gave them whether it was for 3 people or for 2 with a lot of gear or just spreading out, it was ideal!
Thule Tepui Explorer Autana 4 Tent is our top pick for the best roof top tent for families
Specs
Price-$2,549.95
Capacity-4 person
Floor dimension-96×72 inches
Weight-190 pounds
Canopy fabric-polyester/cotton
Pole material-welded aluminum
The Autana is good we just had to pick it twice! This is their Papa Bear addition – the 4-person Thule Tepui Autana rooftop tent with annex model.
Coming in at 190 pounds, the Thule Tepui Autana 4 tent might take a bit of extra muscle to get it on top of the car, but the fact that it comfortably fits four people makes it the ideal selection for families! Your road trips are about to become a lot more fun and interesting really fast once you have this tent up and ready.
The fabric is designed to withstand all sorts of weather, plus has UV protection and is mold-resistant just in case you need to store it for long winters in the garage. Once open, it's easy to air out with the mesh panels over the windows which also protect you from mosquitoes and other obnoxious camping guests you'd rather avoid.
For extra privacy, a removable annex is included with the tent which provides a canopy entrance. Due to the weight, the tent is much better suited to SUVs, trucks, and larger vehicles, so it's a good idea to check if it works with your car before purchasing.
We all know that things get a bit disorganized with young kids around, but thankfully the Thule Tepui Explorer has you covered in that regard as well thanks to the large internal storage pockets where you can keep your camping gear ready-at-hand.
Our team were super impressed by the Thule Tepui Explorer Autana 4 with annex, I mean you get the idea, just like the smaller version they were super impressed by the space in this thing. Like, it was unreal for how small it packs up! They also loved how well it withstood a storm despite being pretty big and felt completely protected and dry all night.

Do You Want to Travel FOREVER??
Pop your email in below to get a FREE copy of 'How to Travel the World on $10 a Day!'.
Thule Tepui Ruggedized Autana 3 Tent is our top pick for the best roof top tent for festivals
Specs
Price-$2,749.95
Capacity-3 person
Floor dimension-122x56x52 inches
Weight-192 pounds
Canopy fabric-360g polyester cotton canvas/600 denier ripstop fabric
Pole material-heavy duty aluminum
Designed with comfort in mind, the Tepui Autana 4 ruggedized makes a great home-away-from-home for extended stays and stuff like music festivals — if you were looking for festival tents, you're in luck Plus, since it can comfortably sleep three, it's a good fit for small families or groups of friends traveling together.
You can sleep well on the thick, foam mattress and there are large storage pockets inside the tent where you can keep your gear and personal belongings. Underneath the mattress, there's also an anti-condensation pad to prevent any moisture from building up during your trip.
The tent has a one-door design with an included canopy entrance for extra privacy and to keep you dry in case of poor weather. To keep the space well-ventilated (and for a view of the stars!) there are two sky panels and side windows with mosquito netting.
Due to the size, the tent is better suited to larger vehicles, but can still fit on some smaller models. You can check your car's Dynamic Weight Capacity to see if it can safely carry the tent on your outdoor expeditions!
Our team loved the Tepui Ruggedized Autana 4, not only for the sheer size of the thing but just how durable and well protected it was. Not only that but they felt the ventilation and sky panels were perfect for summer trips and festivals where you need a bit of moving air to keep things fresh!
iKamper Skycamp Mini Roof Top Tent is our pick for the best roof top tent for small vehicles
Specs
Price-$3,699
Capacity-2 person
Floor dimension-83 x 52 inches
Weight-185 pounds
Canopy fabric-polyester/cotton canvas
Pole material-aluminum/nickel-plated steel
Just because you have a small car doesn't mean you can't enjoy the benefits and freedom of a roof top tent! A bit smaller, but just as high quality as other larger models, the iKamper Skycamp Mini is a cozy escape for a couple or comfy second home for a solo traveler.
The tent is designed for 2 people and is of a lighter-weight design than some of the other best car top tents on the market. That being said, the fabric is very durable and provides waterproof yet breathable protection from the elements. To help keep the tent in good condition, the fabric is also UV and mold resistant so long days under the sun or storage in the garage won't take a nasty toll on the quality.
We gave this little beauty a run for it's money in the full review for iKamper's roof top tents and were mighty impressed. iKamper creates a solid product all-round but their specially designed mini version constructed with the minimalist in mind is perfect for road trips in smaller cars with limited storage space.
Our team felt that for the small profile of the tent it still offered a decent amount of space for one or two people where you could keep most of your gear back in your car below. They also loved the hard top box the tent came in and how it's much more streamlined than others on the market as well as being easier to clean.
The Most Comfortable Roof Top Tent for Couples – Tepui Tents HyBox Tent
The Tepui HyBox is our pick for the most comfortable roof top tent for couples
Specs
Price-$2,999.00
Capacity-2 person
Floor dimension-81×51 inches
Weight-155 pounds
Canopy fabric-coated cotton/polyester
Hardshell design
Coming in at $2,999, this is definitely one of the pricier roof top tents on our list, but for good reason. But for a couple sharing the cost, the Tepui Hybox is totally worth the higher investment! It's a much comfier way to travel for a romantic enjoying the slow and scenic style of road trip.
For starters, this is a hardshell roof top tent, so already you can count on a sturdier, and longer-lasting model than the softshell tents. It also has a dual function of either being a tent, or a car top cargo box for storage and hauling things around.
Thanks to the easy zip-on canopy cover, you can use the tent as a storage container until you reach your camping site, then move gear to your vehicle and already have your tent set up and ready to sleep in!
There are two doors and two windows all covered with no-see-um mesh to give you your privacy (wink-wink) and keep the bugs out, but also allow you a great view when inside the tent. Plus the mattress is a full 3in thick, and the cotton cover can be easily removed if you're using the HyBox as a car top carrier.
Another great feature of the HyBox is the aerodynamic design; although it will still cause some drag on the highway, it's a lot less clunky than other models do, not only making the drive time more fuel-efficient, but also quieter than some roof top tents. Due to it's roomier box design tapered walls, it's also easy for a couples to shift around inside without knocking elbows.
Our team voted this as their most comfortable roof top tent for couples. As part of our mini Tepui Hybox review, we got them to give us some feedback from their time testing it out. They loved the amount of room inside this tent for what appears to be a much more compact tent before deployment. The tent also has a top notch ventilation system, perfect for when things get a bit steamy!
Specs
Price-$4,199
Capacity-4 person
Floor dimension-83×77 inches
Weight-230 pounds
Canopy fabric-polyester/cotton canvas
Hardshell design
Okay, okay, this roof top tent will take a chunk out of your wallet, but we had to include it for the awesome design, as well as the fact that it can comfortably sleep 4 people! For families or groups of friends, the iKamper Skycamp is definitely one of the best roof rack tents out there.
In addition to the 2 side windows there's also a skyview window to allow maximum light during the day and a spectacular view of the stars during clear nights. The hardshell design makes it a bit sturdier than other tents on the market, plus the 75-denier polyester rainfly will keep you nice and dry even in downpours.
The iKamper Skycamp has a few other features that set it apart in the world of roof top tents. For one, the hardshell is double-layered which not only adds extra support, but also gives you a degree of soundproofing. It's a small touch, but there is also a quilted world-map design on the insulation, giving the tent a homey touch every wanderer and camper will love.
Inside, you'll have a comfy king-size memory foam mattress 2.5 inches thick and several organization pockets to store gear and camping equipment. If you want a bit more space, you can also purchase a separate annex and awning for extra shelter.
Our team just loved how comfortable this tent was and felt it offered the best night's sleep they'd had whilst outdoors, which is saying something! The space inside is like a kingsized bed too so it's ideal for families or just folks who want some room! Our team also loved how the hard shell allowed for pretty rapid deployment and packing up.
The best present of all… is CONVENIENCE!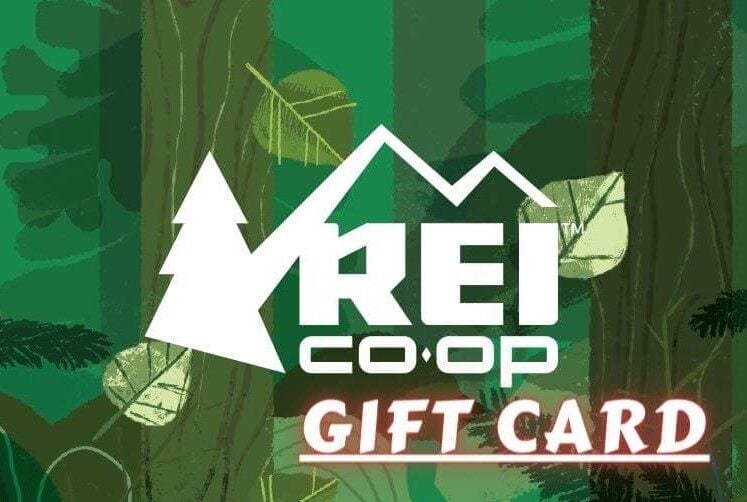 Now, you could spend a fat chunk of $$$ on the WRONG present for someone. Wrong size hiking boots, wrong fit backpack, wrong shape sleeping bag… As any adventurer will tell you, gear is a personal choice.
So give the adventurer in your life the gift of convenience: buy them an REI Co-op gift card! REI is The Broke Backpacker's retailer of choice for ALL things outdoors, and an REI gift card is the perfect present you can buy from them. And then you won't have to keep the receipt. 😉
Buy on REI!
How to Choose the Best Roof Top Tent
Avoid jumping into the buying scene unprepared by first learning a bit more about the pros and cons of roof rack tents and what to look for when you make your selection. If you're tired of sleeping on the hard ground, hoping for more mobility and ready for an awesome and convenient way to camp and travel, then read on to learn about what to look for in the best roof top tents!
Benefits of Using a Roof Top Tent
Roof top tents are truly an ingenious invention and something that will allow you to expand your outdoor adventures and camping experience! It's like the perfect blend of treehouse, RV, and traditional tent.
However, whenever purchasing new gear it's always a good idea to do a bit of research to make sure you find the right fit. Roof top tents are definitely an investment, so we've gone through some of their highlights, uses, and key features to help you in your decision process.
Mobility
This is the number-one quality every outdoor enthusiast looks for! Being able to set up camp wherever you have your car parked is pretty much ideal. There's a lot less hassle for needing to always make campsite reservations, and allows you some spur-of-the-moment adventures as soon as you have the itch to get on the road!
Roof top tents are also convenient in a number of other situations. Maybe your friend invited you out to their cabin and you prefer to have a bit more personal space. Perhaps you've been planning a weekend at the beach and don't want to spend the extra money on a hotel room. Either way, roof top tents are a super convenient solution to these scenarios!
Super comfortable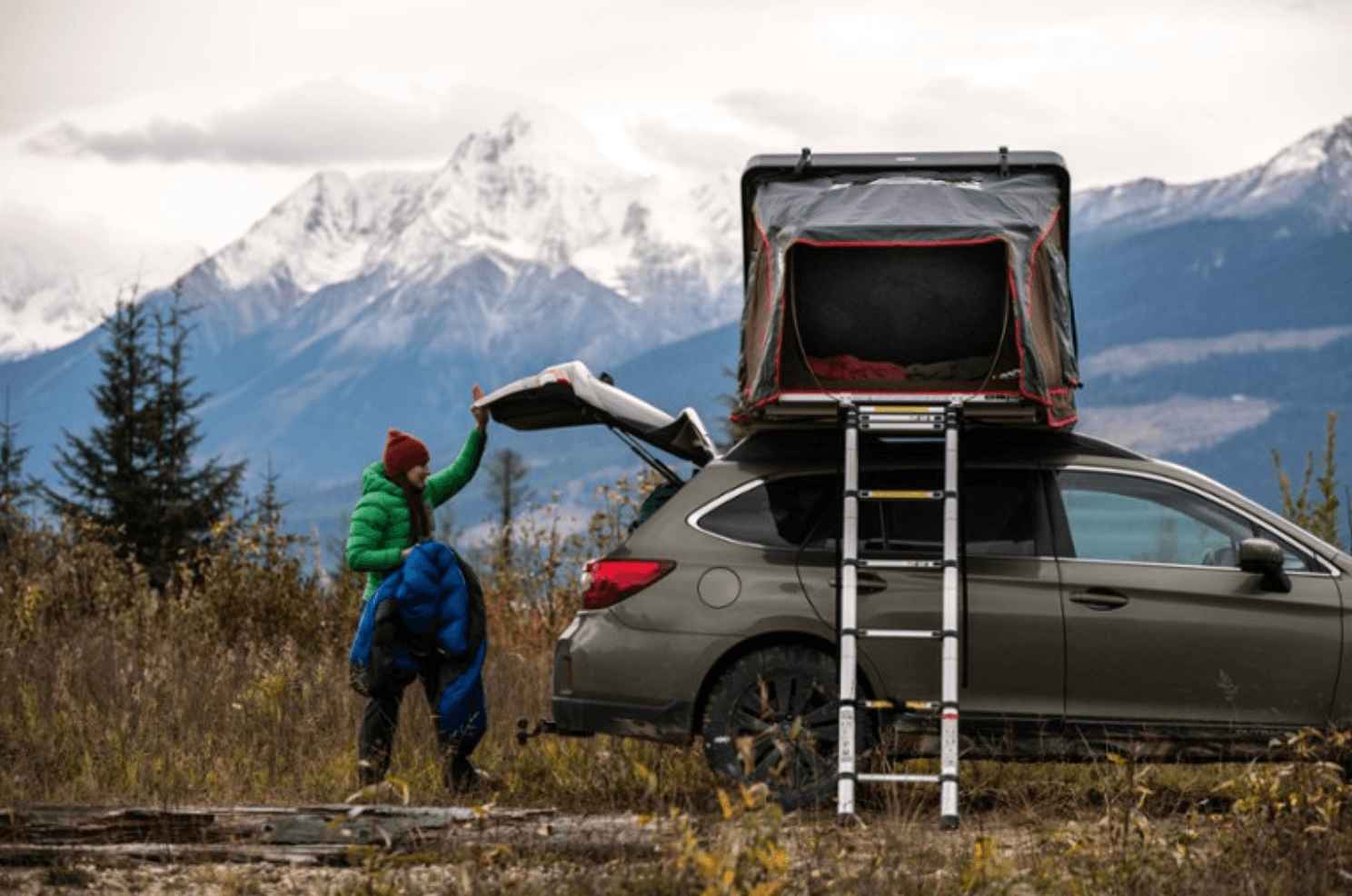 Usually typical ground tents advertise light weight material, which is beneficial for backpackers and travelers needing to haul them around. However, since a roof top tent is stored in your vehicle, this opens up lots of possibilities in terms of comfort and material.
Most roof top tents are made of longer-lasting materials such as canvas with steel poles, which are much heavier but also provide a structure and stability that light nylon tents could never compete with.
Plus, there's the whole deal about actually getting to sleep on a mattress instead of a tiny inflatable camping pad! If you're someone who loves camping but can never get a good night's sleep on the hard ground, a roof top tent may be the solution to your problems. The most difficult part of setting up a roof top tent is simply mounting the rack in the first place; once it's on top of your car, it's designed for an easy pop-up structure that doesn't require additional tools.
Security
This goes hand-in-hand with the durability quality of roof top tents. The stronger material and the fact that you'll be up off the ground gives you more security in terms of unwanted wilderness visitors during your trip. Your belongings will also be more secure, both in terms of animals and people.
Since the tent is attached to your vehicle, it's just as secure as your car would be. Of course, once you have the tent up, it's a hassle to take back down, and you won't be able to drive your car to other places. This can easily be remedied by bringing a bicycle along if you're planning on camping out in one location for a while and still want a form of transportation.
Weighing Options and Weather Protection
A key factor when considering what car top tent to buy is deciding on material. While most roof top tents are made of a much stronger material than backpacking tents, there are still some variations to the pros and cons of different fabric choices.
Car top tents have either a hard shell or soft shell design, each with its own set of benefits and maintenance requirements. If you're doing all-weather camping, hard shells tend to be a better choice, but they are also a lot heavier and won't fit certain cars or roof racks.
Thanks to the fact that these tents are usually made from fiberglass or aluminum, they are also usually 100% waterproof, so even if you're in a torrential downpour both you and the things inside the tent are guaranteed to stay dry!
Soft shell roof top tents are cheaper and much more common on the market. The best roof top tents have a waterproof rainfly as well as a waterproof interior-if the tent you're looking at doesn't have one of these features, you might want to reconsider.
Aluminum is the most common material for the base and ladder, and is generally accepted as the best on the market. Another factor to consider with your tent is the mattress thickness. At least 2 inches is usually considered necessary for a comfy sleep, but 2.5 or 3 inch mattresses are an even better find when it comes to the best roof top tents.
Considering Price
Roof top tents aren't cheap, but they're also way less expensive than RVs, vans, and campers. If you want the convenience of carrying your accommodation around wherever you go without investing in a huge RV, then a roof rack tent might be your perfect solution.
Most of the roof tops tents on our list are considered "entry-level" tents, which doesn't mean that they're of poorer quality, just that they're on the lower end of the price spectrum and don't have over-the-top super fancy gadgets and gizmo integration like the really expensive versions out there.
If you've used a roof top tent before or you know that you'll specifically be using the tent for the long term, extremely cold weather, or other circumstances which call for a specialized tent, then it's a good idea to invest in one of the more advanced models.
Just make sure that you're not only looking at the price of the tent, but also the quality, model and-perhaps most importantly-will it fit on your car???? The worst thing would be to buy an awesome tent only to discover that it won't work properly with your vehicle! Thankfully, all the best roof top tents are compatible with a wide variety of cars and truck, but it never hurts to double check before making the final purchase.
Best Roof Top Tents

| Name | Capacity (Person) | Floor Space (inches) | Weight (lbs) | Price (USD) |
| --- | --- | --- | --- | --- |
| Yakima SkyRise HD 3 Tent | 3 | 5371 | 114 | 2199 |
| Thule Tepui Explorer Autana 3 Tent | 3 | 6831 | 152 | 2149.95 |
| Thule Tepui Explorer Autana 4 Tent | 4 | – | 190 | 2549.95 |
| Thule Tepui Ruggedized Autana 3 Tent | 3 | 6831 | 192 | 2749.95 |
| iKamper Skycamp Mini Roof Top Tent | 2 | 4306 | 185 | 3699 |
| Tepui Tents HyBox Tent | 2 | 4132 | 155 | 2999 |
| iKamper Skycamp 3.0 Roof-Top Tent | 4 | 6379 | 230 | 4,199 |
How and Where We Tested To Find The Best Roof Top Tents
The only way to really test a tent out is to take it out camping for a few nights, so obviously, we did just that! We were sure that different members of our team got to give them a go over a few months and in different weather conditions too.
In order to fairly and consistently assess and compare each tent, we applied the following criteria;
Packed Weight
You can go onto a tent manufacturer's website and find out what the packed weight of a tent is but those numbers mean jack all until you feel them on your shoulders and back! To get a sense of how much a tent really weighs, we took them out for a good hike before setting up camp.
The lighter a tent feels when strapped to your back, the better!
Packability (Packing and Unpacking!)
No two tents are the same. There are some out there that pretty much put themselves up, and I'm not even exaggerating! Then, on the other hand, there are some that feel like they require an engineering PhD to figure out!
Our testers awarded tent points for being easy to pack and unpack and deducted points for being difficult. Sounds fair!
Warmth, Waterproof and Ventilation
When you spend a night sleeping in a tent, you really get to know it. Deficiencies in warmth or ventilation really come to light when you're shivering away at 1 in the morning or you've spent the night sweating it out unable to breathe!
Obviously, when assessing the warmth and ventilation capabilities of each tent our team took the different weather conditions and their sleeping bags into consideration.
In terms of testing out the waterproofing, if our testers ended up getting lucky with the weather, they instead went old school and throw a good old bucket of water over them! Leaky tents… kicked out!
Spaciousness and Comfort
Tents are not exactly designed for throwing parties, as much as we've tried, but ya know, we all want to at least be able to sit up inside one or even stand up if possible.
Again, this is something you only really get a feel for after spending a night inside a tent, so our brave and bold testers put their bodies on the lines to bring you the lowdown!
Build Quality and Durability
All of our testers were instructed to subject tent poles to a good bit of good-natured roughhousing! We looked closely at how they coped as well as details such as sewing quality on the seams, the thickness of the fly sheets and how durable and smooth the zips felt.
FAQ about the Best Roof Top Tents
Still have some questions? No problem! We've listed and answered the most commonly asked questions below. Here's what people usually want to know:

Our GREATEST Travel Secrets…
Pop your email here & get the original Broke Backpacker Bible for FREE.
Final Thoughts on the Best Roof Top Tents
If you're itching to get on the road, at least wait long enough to get a new roof top tent for your car. This way, no matter where you end up, you'll always be able to count on a comfortable bed to sleep in!
Roof top tents are particularly nice for people who already enjoy traveling in their car, or who have considered getting an RV but don't want to make such a big financial investment. The versatility and multiple uses of roof top tents make them a great all-around option for travelers.
Whether you're going on summer family camping trips, road tripping across the country, or just visiting the beach on the weekend, a car top tent is your solution to comfy accommodation and saving tons of money in the long run since you won't have to book hotels or make so many campsite reservations!
Finding the perfect roof top tent can take a bit of time since there are more and more options on the market every day. Hopefully, after looking through our list of the best roof top tents, you've found the right fit and have some ideas about all the awesome adventures awaiting you!
---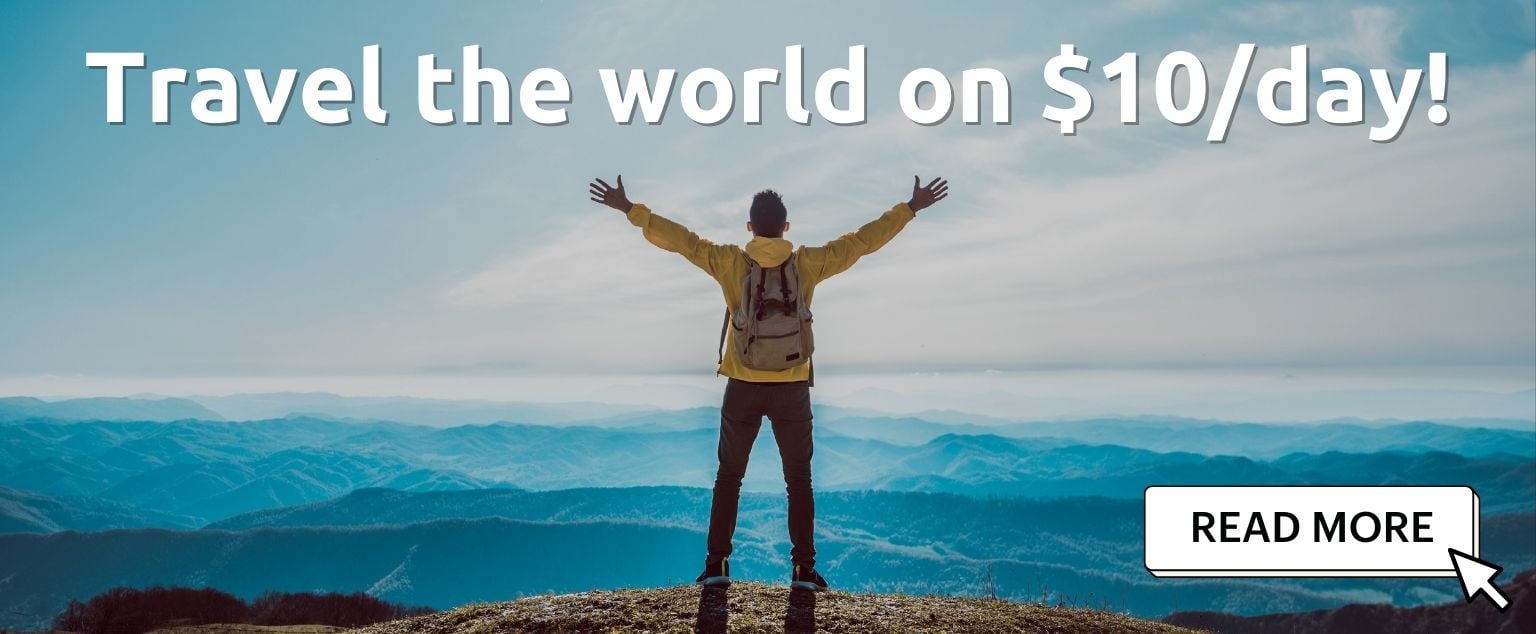 And for transparency's sake, please know that some of the links in our content are affiliate links. That means that if you book your accommodation, buy your gear, or sort your insurance through our link, we earn a small commission (at no extra cost to you). That said, we only link to the gear we trust and never recommend services we don't believe are up to scratch. Again, thank you!