Brisbane is the third most populous city in Australia, giving it a great diversity that adds to the thriving culture so prevalent in the city. Many locals lovingly refer to their city as 'Brisvegas' because of its thriving nightlife scene and the vast expanse of its reach, but its council tagline is "River City".
The city is one of the oldest in the country and was founded in the location of two indigenous settlements. Brisbane is known for its distinct Queenslander architecture, which makes up much of the cities heritage!
But that's not all you can expect of this city. Each neighborhood has different things to offer, from unique, to informative and action-filled things to do.
When visiting Brisbane, and you only have a bit of time on your hand, it's important to use that time wisely. We're here to help you create the ultimate Brisbane itinerary so that you won't miss out of the absolute best attractions!
Let's get right to it…
Brisbane is a very attractive city, and it's getting more and more popular amongst travellers. Alongside Sydney, it's one of the most visited travel destinations in East Australia. And for good reason – the city has incredibly much to offer. Whether you want to relax in a park, get wasted on a night out, learn more about the Australian culture or have the best shopping trip of your life, Brisbane got it all.
Unfortunately, having so many options can be a bit overwhelming when trying to plan your trip. That's where we step in! We've listed the absolute best attractions in the Brisbane with a time table, detailed information and a short explanation of how to get there.
The first three days will be fully planned, while the fourth day can be seen as a bit of inspiration in case you have more time in the city. Note that none of these points of interests are mandatory, so you can change things around however you like.
3-Day Brisbane Itinerary Overview
Day 1 in Brisbane: New Farm Park, Riverwalk, GOMA, Streets Beach, Epicurious Garden, Kangaroo Point Cliff
Day 2 in Brisbane: Shornecliffe Pier, Sir Thomas Brisbane Planetarium, Roma Street Parkland, Vault Games, Queensland Parliament House, Eat Street
Day 3 in Brisbane: Story Bridge, Brisbane City Hall, Queen Street, Sherwood Arboretum
First up, you need to work out where to stay in Brisbane. While everyone is different and looking for something to suit their personal needs, there are a few areas that we can highly recommend for first-time travelers to the area!
Southbank is perfect for those who don't want to stay in the city center, but still want easy access to it at their disposal. Southbank is located just a 10 – 15-minute walk from the city, and holds beautiful views of the city skyline!
It has a great day and night scenes with a wide variety of pubs, clubs, cafes, bars, and interesting restaurants to explore. You can spend your days ambling along the side of the river, investigating all the best spots along the way!
New Farm is a very chilled out part of the city and is where many of the locals choose to stay. It's still a short distance from the city, so you'll have easy access at all times, but will be surrounded by a very mellow vibe.
There are great theaters, art galleries, restaurants, and cafes to explore, and it proves to be the perfect place to hang out and get to know the locals. The best hostels in Brisbane are actually spread out across the city.
To make it a bit easier for you, we've listed our favorite places to stay in Brisbane down below. If you're in a rush to book, these should be your go-to!
Bunk Brisbane has been known as the best party hostel in the region for quite some time now! With an onsite bar that gets the party started every evening, there's no need to visit anywhere else. Spend your days enjoying their free shuttle service to some of the most famous locations in Brisbane, but be sure to indulge in Bunk Brisbane's free breakfast before you set out for the day!
This contemporary and recently refitted apartment is in the ideal location to help you make the most of your time in Brissy. It's pretty cosy, but comes with high ceilings and a lot of light that add a sense of space. It's slap bang in the heart of the CBD, providing easy access to everything the city has to offer. If you want to stay at one of the best Airbnbs in Brisbane, this should be your go-to!
The Madison Tower Mill Hotel offers super comfortable yet stylish rooms with free WiFi and a magnificent view of the city surrounds. Because of the hotel's convenient location, it works as the perfect place to base yourself near all of the main Brisbane attractions, as well as public transport options. It's one of the more affordable accommodation options too, so you can even safe a bit of money!
The Stamford Plaza Brisbane offers elegant rooms with views over the stunning Brisbane River and Botanical Gardens. The hotel has an outdoor pool, as well as a fitness center to keep you in shape while you're on vacation. They also have four wonderful restaurants to choose from, which all have a slightly different ambiance for every occasion!
On the first day of your Brisbane itinerary, you'll be spending plenty of time in nature, as well as visiting the many Brisbane landmarks that shape the cities cultural scene. If you're spending just one day in Brisbane, here's what you should be getting up to!
08.00 am – Stroll Through New Farm Park
This awesome spot in Brisbane is where you'll be starting the first day in the city. Many locals make a point of visiting New Farm Park on a regular basis, as it adds a breath of fresh air to their lives. The green rolling lawns are perfect for an early morning picnic, but exploring this park is a great idea in the early morning as you're bound to have the place all to yourself!
Enjoy the blossoming flower beds, appreciate the public artworks or watch as boats float gently down Brisbane River. Grab a pastry and an early morning cup of coffee at a nearby bakery or coffee shop, and head to the park for sightseeing while taking in the beautiful, natural surrounds!
Insider Tip: If you decide to take an evening trip to New Farm Park, it's good to know that alcohol is permitted, so taking along a bottle of wine to enjoy with the view is a great idea!
08.30 am – Stroll down the River Walk
The Riverwalk is a permanent pathway that runs alongside the river and leads all the way from New Farm to the CBD. The 870-meter long path contains a pedestrian lane, as well as a cycling lane, to ensure everyone gets enough space. It's a very popular spot for locals, especially early in the morning. If you want a bit of action, you can join some of the runners for a bit of morning activity!
You'll see views of boats floating peacefully down the river, and enjoy the company of locals going for their morning jog or stroll.
10.30 am – Wander Through GOMA
The Goma is located across two buildings that contain some incredible artworks from a variety of different artists and art styles! No matter what kind of art you fancy, there's sure to be a range of artworks that suit your taste. This is one of the best free things to do in Brisbane!
The air-conditioned halls of the Goma are a refreshing relief from the heat outside, and provide the perfect atmosphere for admiring and contemplating awe-inspiring art!
1.00 pm – Visit the Beach in the City
Streets Beach is completely unique, due to the fact that it is placed in the middle of the city. It's Australia's only man-made inner-city lagoon, and is absolutely stunning! Crystal clear waters are surrounded by white sands and palm trees that make this lagoon feel like a tropical paradise.
It's the perfect place to spend the afternoon basking in the sun or enjoying a picnic under a shady umbrella. Streets Beach has become an absolute hit amongst the locals, so expect the beach to be packed, especially in warmer weather! If you are visiting Brisbane on a weekend then the beach can get very busy.
Insider Tip: If you'd like to avoid the crowds, be sure to get to Streets Beach early on in the day before the crowds descend on this popular location.
2.30 pm – Take in Sites and Smells at the Epicurious Garden
The Epicurious Garden is absolutely stunning and endlessly interesting for anyone with an interest in gardening. A bunch of green-thumbed locals come together to look after the garden and make it the magical place that it is!
Although you can visit the garden at any time, if you visit on a Tuesday, Wednesday, or Thursday you'll be able to take home free produce straight from the land! This is by far one of the best Brisbane activities for travelers.
Amble through the gardens and smell the delicious fragrant herbs! The wonderful thing about Epicurious is the fact that every single plant grown in the garden is edible, this makes it all the more interesting!
4.00 pm or later – Enjoy the Views at Kangaroo Point Cliffs
Kangaroo Point Cliffs are located across the bay from Brisbane city, so in the evenings you can enjoy stunning views of the city skyline. The locals make great use of this viewing point, often picnicking in the many parks across from the lookout!
If you'd like to spend the evening watching the city lights twinkle, and the stars in the night's sky, be sure to pack a cooler-bag and a bottle of wine to make the evening even more romantic.
If you're spending 2 days in Brisbane, you're going to need a few more activities to add to your 2-day itinerary in Brisbane. Spend the day getting to know the locals and taking yourself on a Brisbane walking tour to explore the city a little further!
05/06.00 am – Watch the Sunrise at Shornecliffe Pier
Join the many early-risers on Shorncliffe pier to witness a spectacular sunrise. You'll watch with a variety of onlookers, some taking a breather from their morning jog, others dropping a line into the water to see what today's catch holds!
Shorncliffe Pier is Brisbane's longest timber pier and stretches far into the water, making it the perfect spot to see the sun rising over sleepy Brisbane!
10.00 am – Learn more about our Universe
The Sir Thomas Brisbane Planetarium is a truly magnificent activity to take part in. You'll learn all about the solar system and the unique star formations of the southern hemisphere. The Planetarium is home to the Cosmic Skydome, which is a 12.5-meter projection dome that allows you to see wonderful projections of the night's sky!
You can visit the dome to enjoy a show, or visit the Display Zone that allows you to watch live projections of the night's sky. After watching a show, be sure to visit the Galaxy Gift Shop for a souvenir!
1.00 pm – Stroll through Roma Street Parkland
Roma Street Parkland covers an impressive 16-hectares of land in Brisbane's city center. It's the cities largest subtropical garden and is home to a wide variety of fauna and flora. It's the perfect place to rest your legs after walking around all morning. Grab a bite, bring a little blanket and enjoy the calming atmosphere. It's also a great spot to read a book or do a bit of people watching.
Much of the park is covered in a forested area, which is great for taking a walk and allows you to do a little exploration before settling down for the evening! There's loads of space for kids to play, which is perfect if you're travelling with your family.
2.00 pm – Play Boardgames at Vault Games
Vault Games not only sells the latest board games and card games, but they also let you play them in store. Meeting a group of friendly locals at the store is the very best way to get the game started!
There are also a variety of video games that you can play by yourself, but the board games and card games are what we highly recommend. You'll not only find the usual suspects such as UNO and Monopoly, but you'll also find a wide variety of unique games that have only recently been released!
If you're looking to socialize with the locals without having to go to a pub or club, this is a great and wholesome way to meet new people. You'll also have loads of fun doing it and more than likely, a lot of laughs!
3.00 pm – Take Yourself on a Tour of the Queensland Parliament House
The parliament of Queensland first met in 1860 in an old convict barracks in Queens Street. In 1865, the government began building the Queensland Parliament house, with great architecture and beautiful finishings, it not only serves its purpose but adds to the ambiance of the city!
Art exhibitions are frequently held in the lower part of the building, so be sure to check the schedule before your visit.
5.30 pm – Explore Brisbane's Eat Street
What better way to end a day of exploring Brisbane than with a full stomach? Eat Street Northshore is a popular evening attraction for locals and tourists alike. It's an old and abandoned docking site that's been transformed into food containers, which offer all sorts of delicious snacks, meals and fast food.
Once your stomach is full, you can sit back and enjoy some live music, great street performers and do some people watching. Eat Street is only open during the weekend, and it gets quite busy, but it's absolutely worth the experience if you're a food lover. The attraction has its own docking station, which makes it perfect to combine the scenic ferry ride with a tasty dinner to end the second day in Brisbane.
If you're spending 3 days in Brisbane, you'll need a few more activities to add to your 3-day itinerary in Brisbane! There are plenty of activities that are sure to whet your appetite for adventure, so here are the very best places to visit in Brisbane on your third day!
10.00 am – Climb the Story Bridge
You've probably seen it from far away or maybe even driven across – Brisbane's story bridge is one of the biggest attractions of the city. And what could be cooler than climbing up and down? We're starting the third day quite late, but with a lot of action. Use the morning to grab a tasty breakfast before heading to the bridge.
Note that climbing up the bridge alone isn't possible. You'll have to book a tour and a guide, who will explain everything in detail and make sure that you're safe. Wearing closed shoes is necessary, so if you rock up in flip-flops, it's most likely that you'll be turned away. However, once you've made it to the top, you can experience a perspective that you won't get to see anywhere else. The 360° unrestricted view is breathtaking and something truly special as not a lot of people get to see it.
12.30 pm – Tour Brisbane City Hall
Whether you're interested in history, politics or architecture, a visit to the Brisbane city hall is highly recommended, and one of the best things to do in Brisbane, Australia.
The building is so beautiful, that in 1978 it was added to the Register of National Estate! Brisbane City Hall is not only used as the seat of the council, but hosts a variety of other exciting events for the locals! Royal receptions, pageants, orchestral concerts, civic greetings, flower shows, and school graduations are just a few of the entertaining events that take place here!
1.30 pm – Have a Shop-til-you-drop Experience
If you love to shop high-end luxury brands, then there's no better place to go than the Queen Street Mall. With every high-end brand under the sun, you'll be absolutely spoilt for choice! If that isn't enough, Edward Street runs next to the mall and has a variety of other wonderful brands to choose from!
Spend the day meandering down the road and popping into bespoke menswear stores, international luxury labels, and other local brands. You can purchase anything from your next wardrobe to accessories and gifts!
4.00 pm – Spend a Lazy Afternoon at Sherwood Arboretum
The Sherwood Arboretum is an expansive plot of land that consists of parkland as well as artificial wetlands and they look over the tranquil Brisbane River. Spend the afternoon with a line in the water, with a chance to catch Threadfin Salmon, Snapper, Cod, and many other delicious fish.
If you're not up for an afternoon of fishing, then lazing under a shady tree with a great book is a great way to spend the hottest part of the day. This is one of the most unexpectedly fun things to do in Brisbane.
Decided to stay in Brisbane for just a little bit longer? No worries, we've picked out a few extra activities for your extended stay. Note that these are not written down in any particular order.
Walk to King Island
King Island is a small island just a 1-kilometer walk from Wellington Point. You can get to it via a natural sandbank that has formed but it's important to note that this sandbank is only accessible to walk during low tide!
It's important to check the tide times before heading out, to make sure you have enough time to get there and back safely before the tide begins to rise!
Spend the Day at Wynnum Wading Pool
This shallow tidal pool was built in 1932 by relief workers during the Great Depression. It opened to the public in 1933 and ever since has been a hit amongst the local children who come to bathe in the pool in the heat of the day!
It's the perfect place to set up a picnic blanket for a full day of activities! It's a great recreational activity in the sheltered Moreton Bay, and includes modern showers, toilets and changing rooms, as well as a play area for young children!
Go on a Beer Crawl
There are many beer tours you can take around the city, but we highly recommend venturing out on your own, and finding the watering holes that look the most appealing to you! There are so many pubs, restaurants, and cafes that serve beer, that you're sure to be overwhelmed with choice!
Whether you're looking for a spot with a view, or a vibey joint to make friends with the locals, there's sure to be a spot to suit your needs!
If you're planning a trip to Brisbane, you need to know when to visit! Although there is no wrong time of year to visit, there are certain times that will suit your preferences.
If you enjoy warm sunny weather then a visit to Brisbane during its summer season (December – February) is ideal. The city is warm but not crowded, which means finding well-priced accommodation will be a breeze!
If you're looking to go to Brisbane during their peak season (May and June), you can expect inflated prices, but the weather makes up for that! Mild weather and little to no rain means very little interference with your Brisbane itinerary.
Autumn is widely considered the best time to travel to Brisbane because of the mild temperatures, the dwindling summer rains, and the fact that prices have dropped considerably. Here's what you can expect from each month while touring Brisbane!
Getting around Brisbane is an absolute breeze because of its comprehensive network of transportation. While the city is very walkable, and the surrounding areas are too, you may need to make use of public transport to give your feet a break!
The AirTrain is likely the first transport you'll come into contact with, as it's a popular way for travelers to get from the airport to their accommodation.
There is a Cruise Terminal at Portside Wharf, which allows you to board a ship and travel down the Brisbane River. This is perfect for those who aren't in a hurry and would prefer to take in beautiful sites as they travel!
The City Loop Bus is ideal for passengers wanting to travel through the inner city. The City Loop Bus is available from Monday to Friday (7 am – 6 pm) and is perfect for getting from point A to point B as fast as possible! A bus arrives at each bus stop every 10-minutes, which cuts down on waiting time significantly.
Visit one of the cities 150 CityCycle hire stations to pedal your way around the city. This allows you to investigate unique areas and discover hidden gems for yourself!
If all else fails, and you're in a rush, you can always hail a cab, or put your faith in a trusty Uber. However, this is bound to be a lot more expensive than taking public transport!
Brisbane is home to some of the most beautiful beaches, and those should be appreciated and taken advantage of by tourists. Australia's sun is known to be very harsh on your skin, so packing sunscreen and a hat is a no-brainer.
If you plan on doing a lot of walking, make sure to bring some solid and comfortable shoes. Sure, you can explore the city in flip-flops (they give great tan lines too), but your feet won't thank you afterwards.
While Brisbane is generally a very safe city, it's always important to take precautions no matter where you go!
If anything does happen to go wrong during your weekend in Brisbane, make sure you have an emergency number saved in your phone! The number is 000, and will alert emergency services such as the fire department, police department, and an ambulance that you are in need of assistance.
Don't Forget Your Travel Insurance for Brisbane
World Nomads' mission is to support and encourage travellers to explore their boundaries. They offer simple & flexible travel insurance, and safety advice to help you travel confidently.
They've been doing it since 2002 – protecting, connecting, and inspiring independent travellers just like you.
Get a quote below or read our in-depth review!
World Nomads provides travel insurance for travelers in over 100 countries. As an affiliate, we receive a fee when you get a quote from World Nomads using this link. We do not represent World Nomads. This is information only and not a recommendation to buy travel insurance.
Find out what people want to know when planning their Brisbane itinerary.
Brisbane is an absolutely stunning city that has so much to offer! Whether you're looking to party the night away or go on outdoor adventures, you're sure to be thoroughly entertained in this diverse city!
Make sure to hop on the river cruise at least once! It's such an awesome and relaxing experience!
Now that you've seen all the wonderful things to do, you should no longer be wondering what to do in Brisbane. You should be well on your way to planning your very own Brisbane itinerary!
Whether you just want to visit for a weekend or stay for a bit longer, there are so many epic things to explore in the city that you'll never get bored.
So now we can pass it straight onto you – book your flights, check for awesome accommodation and have fun in Brisvegas! Have you been to the city before and think we've missed something? Let us know in the comments below!
---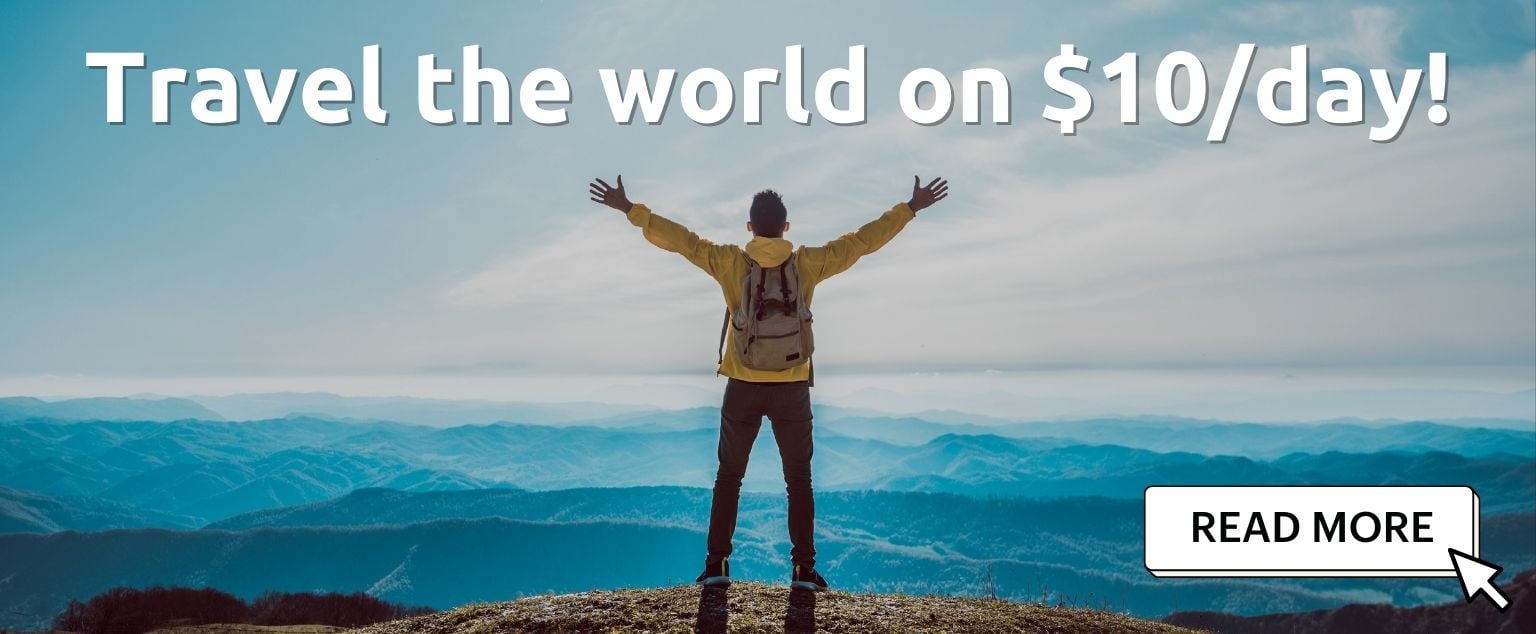 And for transparency's sake, please know that some of the links in our content are affiliate links. That means that if you book your accommodation, buy your gear, or sort your insurance through our link, we earn a small commission (at no extra cost to you). That said, we only link to the gear we trust and never recommend services we don't believe are up to scratch. Again, thank you!