Australia's third largest city – Brisbane is the gateway to the Gold Coast and Sunshine Coast and has been on the backpacker trail for a long time.
But as with most of Australia, it's not a cheap city, and there are a ton of hostels available which is exactly why I wrote this list of the 20 best hostels in Brisbane.
Written by travelers, for travelrs, this guide will show you the highest reviewed hostels in Brisbane.
And as an added bonus, we've organized the hostels into different categories. So no matter what you are looking for (to party, chill, meet other travelers, or save money) our list of the 20 best hostels in Brisbane will help you book your hostel quickly and get you closer to exploring this amazing Australian city.
Quick answer: the Best Hostels in Brisbane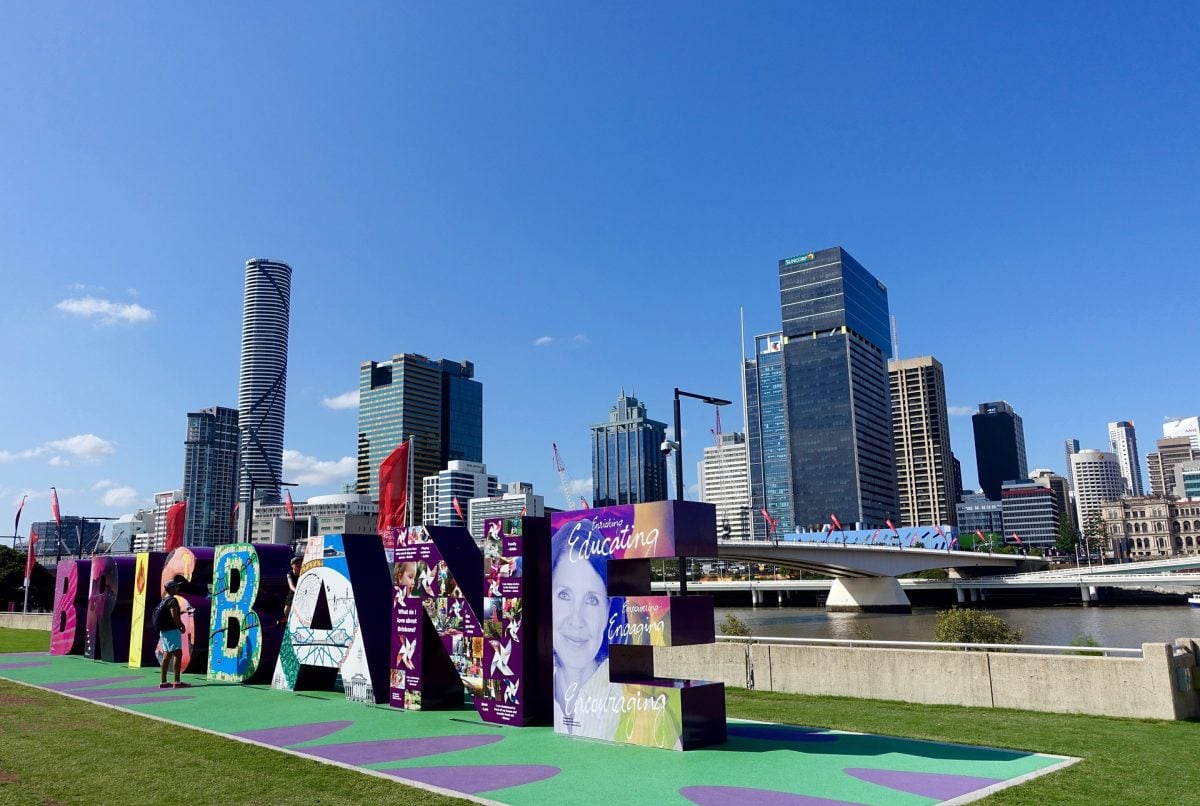 How to Pick The Best Hostels in Brisbane
Most of the best hostels in Brisbane were highly reviewed already! That made our job easy. But the main struggle you'll come across is deciding where to stay in Brisbane. The city has many areas and neighborhoods which are all unique and offer different attractions.
We took it a step further and helped identify some things that are important to us in hostels, in addition to the location. Some things to keep an eye out for…
Free breakfast – One of our favorite hostel-hacks is finding hostels that serve free breakfast. This little hack is quite efficient and can enable you to save thousands of dollars in food expenses – especially in a more expensive country like Australia.
Kitchen – Another HUGE hostel-hack to keep an eye out for is a kitchen. Buying your own produce and making cheap (yet nourishing!) dishes like pasta with vegetables can a) go a long way and b) save you a ton of money.
Laundry Facilities – Few hostels offer free laundry, but even a hostel offering laundry on-site can be a huge time saver.
On site bar – If you are looking for the best party hostels in Brisbane (or anywhere), keep an eye out if they have an on-site bar. Hostel bars are always cheap, and the best places to meet other solo travelers.
Check out – Always double check to see a hostels check out policy. If you plan on having an epic night out, a 10am check out time might not be ideal….
Things DO go missing sometimes…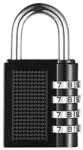 Psst! Heading to a hostel? Don't forget to pack a padlock! It's well worth having one so you can secure your locker and protect your stuff!
The 20 Best Hostels in Brisbane Australia
If you're backpacking Australia, the chance that you'll come across Brisbane is pretty high. Lucky for you, we've picked out the absolute best hostels in the city and divided them in different categories below.
Overall Best Hostel in Brisbane – Breeze Lodge
$$$
Free Breakfast
Self Catering Facilities
Rooftop Terrace
The overall best hostel in Brisbane is also one of the newest arrivals on the scene, Breeze Lodge. As the best hostel in Brisbane in 2020 Breeze Lodge has thought about what the modern backpacker needs and delivered it in droves. They have kick-ass facilities, like their guest kitchen with enough space for all to cook at the same time and utensils that actually work! Breeze Lodge offers 5* hospitality and an amazing rooftop terrace chill out zone. Clean and tidy, Breeze Lodge is a highly recommended hostel in Brisbane for all types backpackers.
Best Hostel for Solo Travellers in Brisbane – Bowen Terrace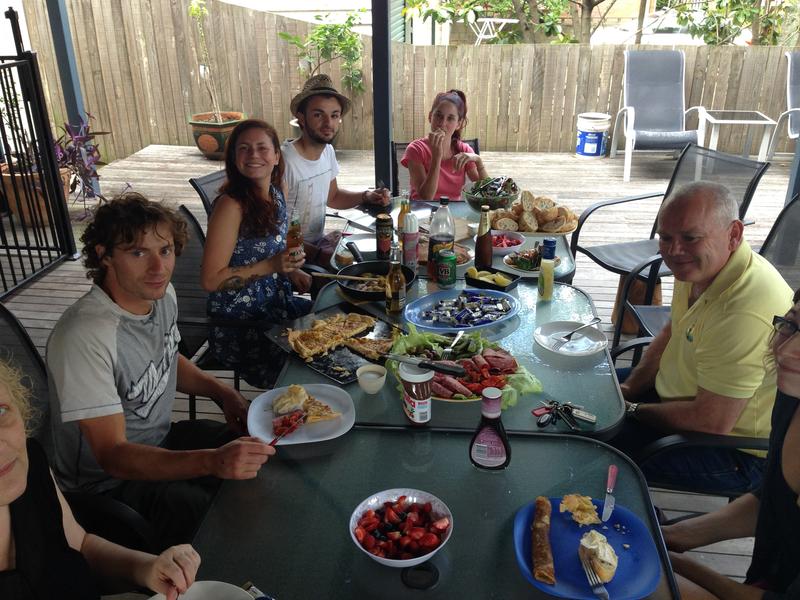 $$
Swimming Pool
Self Catering Facilities
Tours & Travel Desk
The best hostel for solo travellers in Brisbane is Bowen Terrace. Whether you travel solo because you like your own space or you travel solo to meet and mingle, Bowen Terrace has the perfect set up for all solo travellers. The poolside and garden area is the ideal place to make new travel buddies and of an evening be sure to club together to whip up a mega BBQ! The Bowen team are really welcoming and are happy to help their guests. As a top hostel in Brisbane, they'll even keep your big bag in storage for you if you opt into one of their island tours.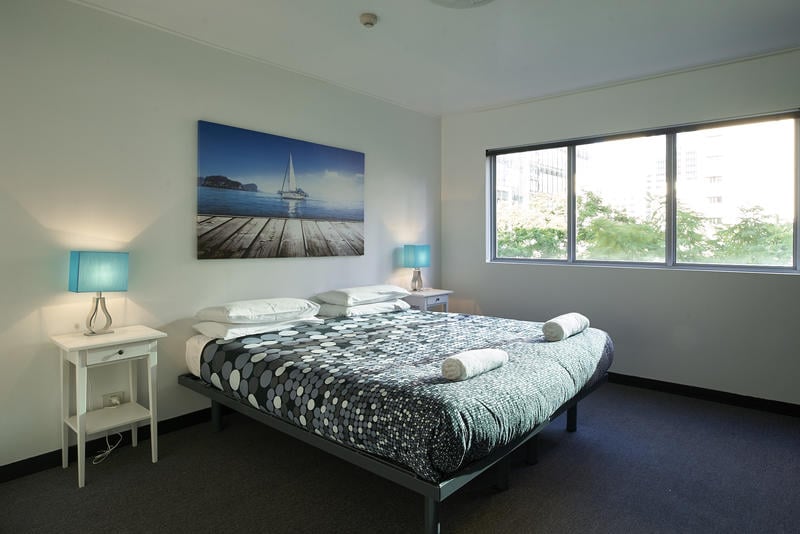 $$
Bar & Cafe Onsite
Self Catering Facilities
Late Check-Out
Base Uptown is a great youth hostel in Brisbane for travellers seeking a mix of partying and exploring. Base has its own bar on site called The Guilty Rouge, good name! Base guests get 20% off at the bar and they run group events most nights, the team at reception will keep you up to date with what's going on. Base is just a 10-minute walk from the Southbank area and its awesome park, restaurants, bars and coffee shops. Meaning you can check in, dump your bags and be on the beach in less than half an hour of arriving! Base is perfect for solo travellers keen to make new travel buddies.
$
Free Breakfast
Self Catering Facilities
Laundry Facilities
Gonow is the best cheap hostel in Brisbane, offering reasonably priced room rates throughout the year. As the best budget hostel in Brisbane Gonow can sleep up to 70-people per night. They're always pretty busy and this helps create a great hostel vibe. Gonow offers backpackers a basic breakfast each morning of toast with jam or chocolate spread and a cup of coffee. It's not much but it certainly helps save a few dollars if you're exploring Oz on a super shoe-string budget. Gonow has a classic Brisbane backpackers hostel vibe.
$
Free Breakfast
Bar & Cafe Onsite
Self Catering Facilities
Free breakfast, free WiFi and free parking, with dead cheap dorm rooms, Manly Harbour is a fantastic budget hostel in Brisbane. Manly Harbour is the only Brisbane backpackers hostel to be in the bay, you're only ever a few steps away from the ocean. Manly Harbour Backpackers is a true home away from home, especially if you're looking to hang around in Brisbane for more than a couple of weeks. Be sure to chat to the super friendly staff about staying longer and how you can earn your keep.
Best Cheap Hostel in Brisbane #3 – Joe's Place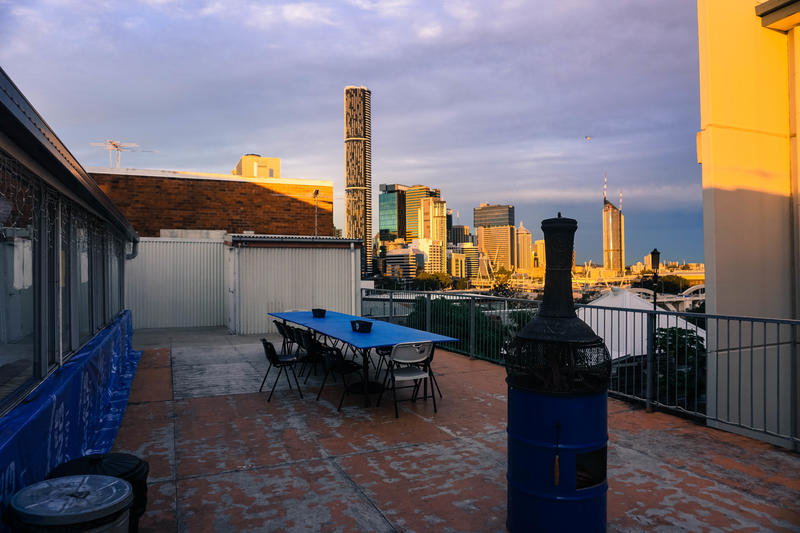 $
Self Catering Facilities
Laundry Facilities
Outdoor Terrace
Joe's Place is a whats described by many as cheap and cheerful. As a leading budget hostel in Brisbane Joe's Place offers dirt cheap (but not dirty) accommodation for travellers who are counting the cents. Joe's Place is just 550m from Roma Street Station from which you can connect to the rest of Brisbane. Joe's Place is managed by City Backpackers HQ so if no one is at reception when you arrive just nip next door and they'll help sort you out.
$$$
Self Catering Facilities
Laundry Facilities
Tours & Travel Desk
Ellie's Guest House is the best hostel for couples in Brisbane for sure. Offering spacious and cosy private double rooms Ellie's is the ideal place to stay if you're travelling with your lover. If you and your beau are looking for a party palace with a private room Ellie's may not be the place to look, it's pretty calm around here. However, if you're looking for a welcoming, laid back and happy youth hostel in Brisbane Ellie's is perfect. With a balcony terrace and patio area, Ellie's gives couples plenty of opportunities to chat and get to know their hostel mates.
$
Bar & Cafe Onsite
Swimming Pool
Self Catering Facilities
City HQ is an ideal youth hostel in Brisbane for couples who want to party but equally want to crash in their own pad. City HQ has their own super cool bar called The Fatt Wombat; here you'll find backpackers from across Brisbane piling in to make the most of cheap beer and on point party vibe. If you hit the Fatt Wombat hard and don't fancy straying far, make the most of City HQ's movie lounge. City HQ is one of the coolest hostels in Brisbane and is particularly good for couples on a tight budget.
Best Party Hostel in Brisbane – Bunk Brisbane
$$
Free Breakfast
Free Shuttle Bus
Swimming Pool
The best party hostel in Brisbane is Bunk, hands down! Bunk is probably the coolest hostel in Brisbane too! Offering guests a bright and modern hostel building complete with outdoor swimming pool and their own bar you'll be rocking from dusk 'til dawn at Bunk! That said, you can still get a decent night's sleep if you don't fancy hitting it hard! Bunk was voted as not only the best hostel in Brisbane but the best hostel in Australia in 2016 and they've kept up the good work. FYI you only get 30-minutes of free WiFi per day, then it's $2 a day.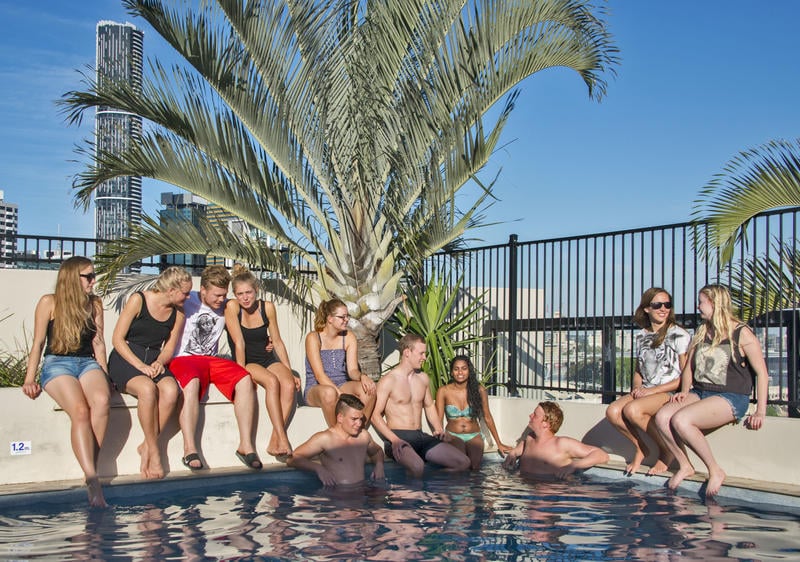 $$
Bar & Cafe Onsite
Swimming Pool
Self Catering Facilities
As one of the coolest hostels in Brisbane, YHA offers travellers the chance to kick back, relax and party the night away. YHA has its own kick-ass bar with patio terrace area too. The swimming pool is the perfect place to cool off after a long day exploring Brisbane. The YHA team are super clued up and are more than happy to help with travel plans. They host weekly BBQ nights and walking tours of Brisbane. In true Aussie style, YHA has become a highly recommended hostel in Brisbane ideal for party goers, for their laid-back vibe and super welcoming crew.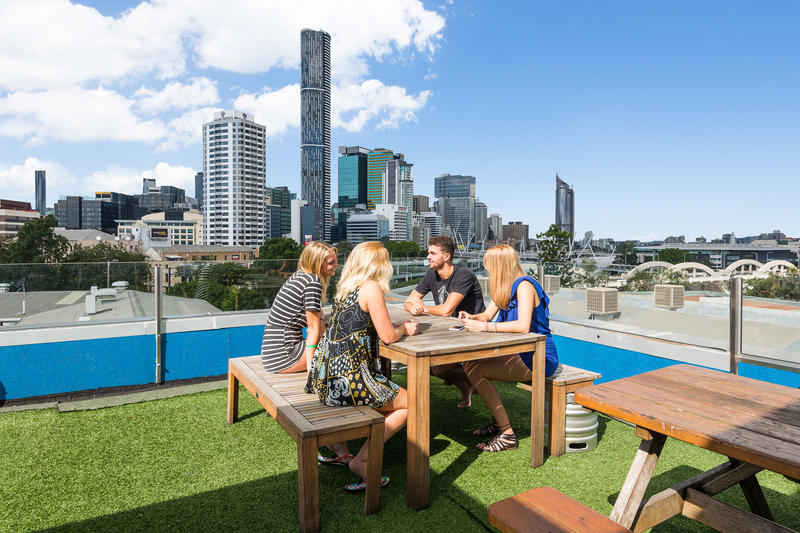 $$
Free Breakfast
Self Catering Facilities
Bar Onsite
The best hostel for digital nomads in Brisbane is, of course, Summer House Backpackers. Summer House is a haven for digital nomads travelling the land down under offering free, super fast and totally unlimited WiFi access. Their sunny rooftop terrace is the perfect spot to bosh out the workload before joining the Summer House crew for their evening activities; everything from movie nights to free Italian dinners. Summer House is a top hostel in Brisbane, especially for digital nomads.
$
Bar & Restaurant Onsite
Swimming Pool
Self Catering Facilities
Brisbane Backpackers Resort, let's call it BBR, is a top hostel in Brisbane for those looking to stay in the Westend area, close to the Southbank and it's man-made beach. BBR is a great budget hostel in Brisbane, with dorm beds to suit even the tightest of backpacker purses. For those starting their gap year in Brisbane, the BBR team are an oracle of information. They have their own Job Club where they work to help connect new arrivals with jobs in the city. BBR is ideal for digital nomads looking to earn a little extra while in Oz.
$
Bar Onsite
Self Catering Facilities
Laundry Facilities
Banana Bender Backpackers is a tried and tested Brisbane backpackers hostel, loved by globe-trotters for the last 20 years. Banana Bender is ideal for travellers looking to spend more than just a few days in Brisbane, perhaps its the homely feel to the place or the cheap as chips dorm rates that make people never want to leave! Banana Bender can be found just outside Brisbane's CBD meaning the cost of eating out or doing a weekly food shop is just a tad cheaper than in the heart of the city.
The Best Travel Backpack?!
Pssssst! Not picked the perfect travel backpack yet? The Broke Backpacker team has tried out over thirty backpacks this year! Our favourite carry on backpack is the Nomatic Travel Bag.
Read our full review!
More Best Hostels in Brisbane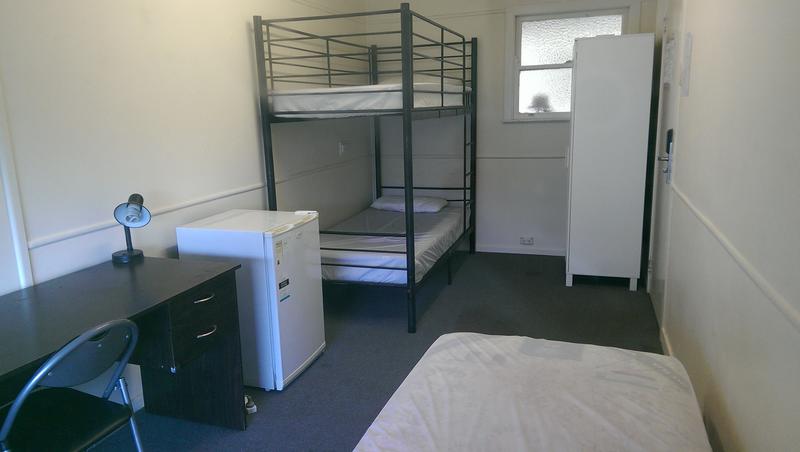 $$
Self Catering Facilities
Laundry Facilities
Bicycle Hire
Some Rooms is a cute, calm and cosy Brisbane backpackers hostel. Some Rooms is the closest hostel in Brisbane to the convention centre, ideal if you're in town for one of their many events throughout the year. This is a quiet hostel, perfect for anyone who needs a night or two to catch their breath in the middle the whirlwind experience that is backpacking in Australia. Some Rooms is a pretty basic hostel but has everything you could really need.
$$
Swimming Pool
Games Room
Late Check-Out
The cleverly named Somewhere to Stay in Brisbane is one of the best hostels in Brisbane in 2020. The team have established an awesome vibe here at Somewhere and travellers instantly feel at ease once they've dumped their bags in the spacious dorm room. There is something happening at Somewhere every night of the week, Mondays are BBQ night and Wednesdays are free pizza nights. Their swimming pool is an added bonus.
$$
Bar, Cafe & Restaurant Onsite
Self Catering Facilities
Late Check-Out
With a rooftop terrace complete with dozens of comfy sunloungers, Nomads is one of the coolest hostels in Brisbane. The Nomads group of hostels have venues across Australia and New Zealand, they offer some sweet discounts if you book all your touristy adventures through them. Their Down Under Bar is the best place to hook up with travel buddies or even meet new nomads to explore with. This place gets pretty pumping so you'll be glad to hear they have a late check-out option for all who need it!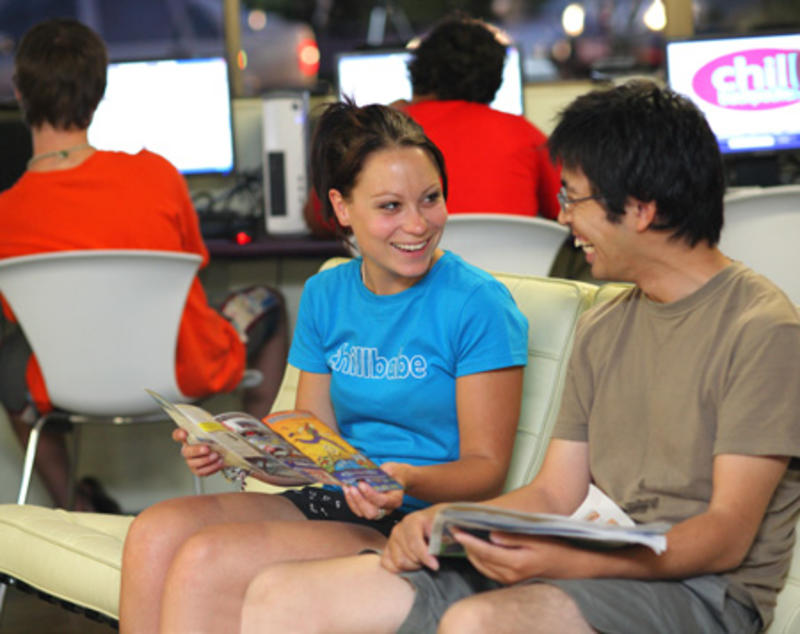 $$
Free Parking
Self Catering Facilities
Rooftop Terrace
Chill Backpackers is an all round good egg and a top hostel in Brisbane. Offering overlanding travellers use of their off-street parking for free, Chill Backpackers has been created with young travellers in mind. If you've got your working holiday visa but haven't managed to find a job yet be sure to join Chill Backpacker's job club to help hook you up with work. Chill is super chill, so super chill, in fact, you can BYOB and sip away with your dorm mates on the cosy roof terrace.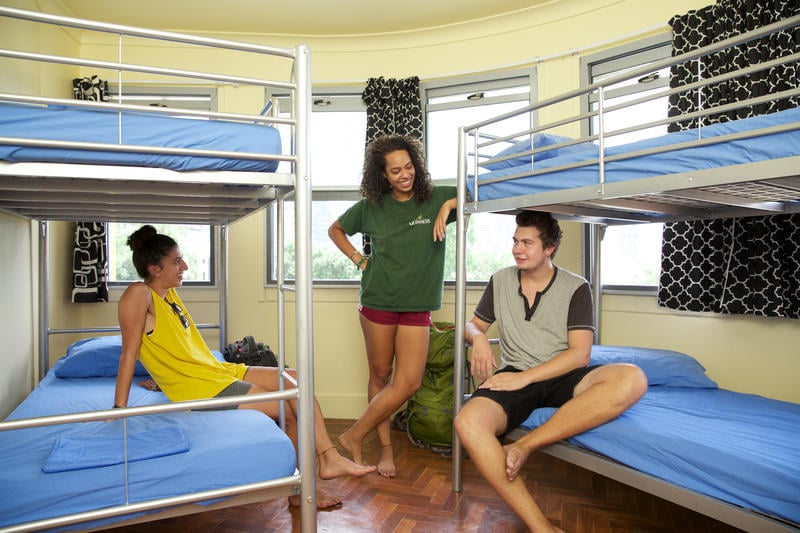 $
Common Room
Laundry Facilities
Outdoor Terrace
Big Bird is a basic but welcoming youth hostel in Brisbane offering guests comfortable dorms and clean bathrooms. Big Bird is a laid back and friendly budget hostel and guests are permitted to drink their own booze in the common areas like the outdoor terrace or guest kitchen. The staff are always on hand to help if they can and are a great source of local knowledge especially when it comes to finding jobs. Although the Big Bird crew are up for a good time they have a quiet time policy after 11pm. Fair enough really!
$
Swimming Pool
Self Catering Facilities
Laundry Facilities
Yellow Submarine is one of the best budget hostels in Brisbane located just a 5-minute walk from 'backpacker central'. Yellow Submarine is basic and you do get what you pay for. That said, with free WiFi, a guest kitchen and a swimming pool, Yellow Submarine has all the facilities you could ask for in a Brisbane backpackers hostel. From the dorm windows, you can see brilliant views of Brisbane's cityscape. For those balmy Australian evenings be sure to make the most of Yellow Submarine's guest BBQ in their sun trapped patio area.
Want to save the world?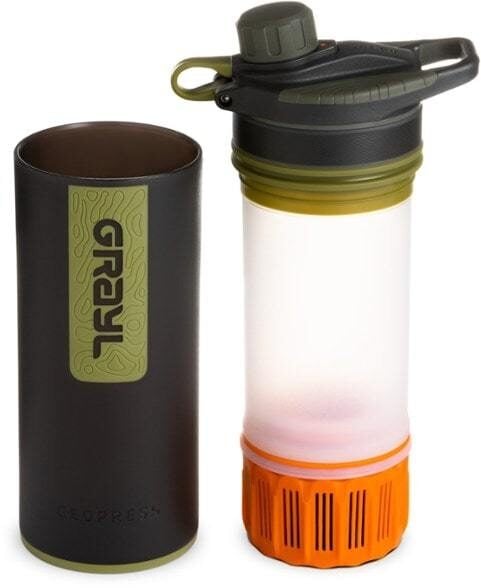 Single-use plastic bottles are a huge threat to Marine Life – Be a part of the solution and travel with a filter water bottle.
The GRAYL GEOPRESS water bottle is the ONLY all-in-one filter water bottle setup you'll need. Whether you need to purify the water from a hostel sink in Kathmandu or a stream trickle in the Andes, the Geopress has got you covered.
Read our full review of the GRAYL GEOPRESS!
$$
Self Catering Facilities
Laundry Facilities
Tours & Travel Desk
Kookaburra Inn is definitely more of an inn than a youth hostel in Brisbane. Kookaburra Inn is a wonderful place to stay and ideal for couples or travelling duos who want to slow the pace down when they hit Brisbane. The Kookaburra Inn team are super welcoming and will go above and beyond to ensure you have a great stay with them. Offering free WiFi and air conditioning, Kookaburra Inn is a hidden gem for chilled out travellers.
What to Pack for your Brisbane Hostel
Pants, socks, underwear… Here are some other items you might not have thought to pack.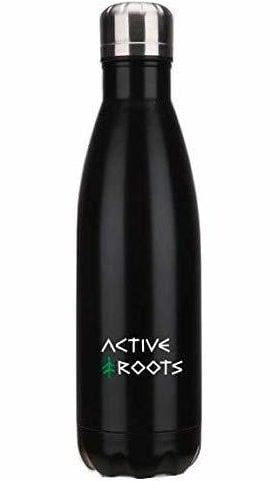 1. Active Roots Water Bottle: Hostels are increasingly meeting backpackers' demands for potable (drinkable) water. Now is better than ever to start traveling with a reusable water bottle! Aside from cutting down single-use plastic, The Active Roots stainless steel water bottle will also keep your favorite beverage hot or cold all day long and it's sized perfectly to fit an entire bottle of wine. 'Nuff said.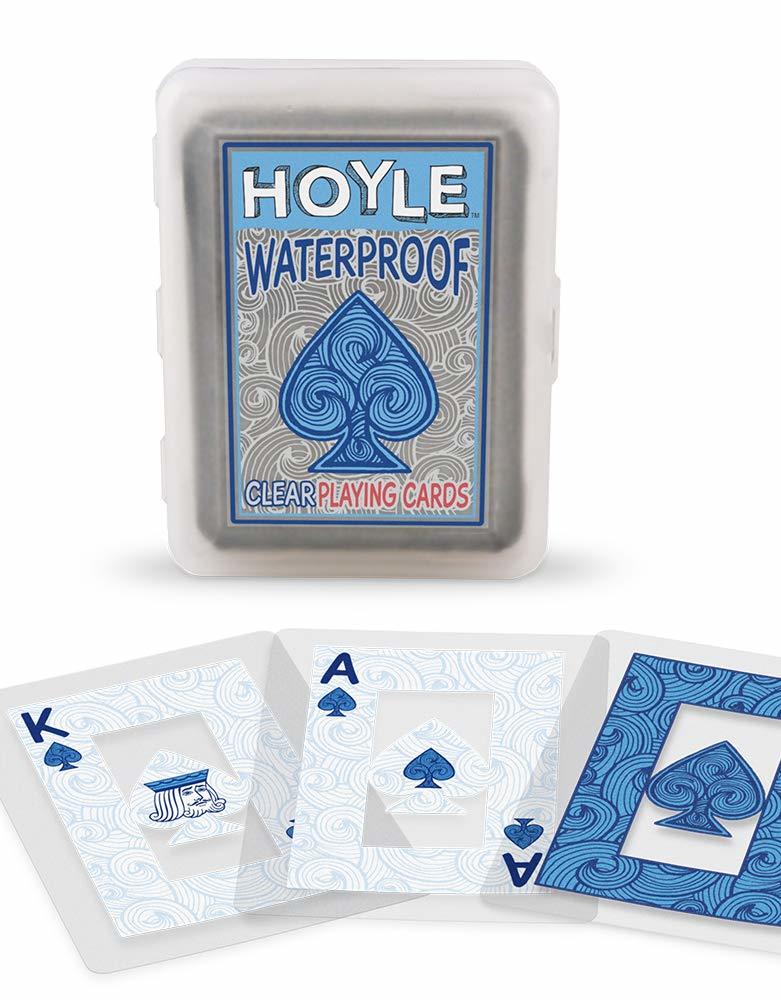 2. Playing Cards: Name your ideal night: I'm for a few cheap beers and some card games. Oh, and you don't even have to be drinking to enjoy a game – having cards with you traveling definitely helps out on those long airplane or beach days! Make sure to snag a waterproof deck to protect from the pool, ocean or Chang.
3. Headphone Splitter: Being stuck on a bus or plane with only one phone that has good music or shows downloaded can be pretty annoying if your travel buddy wants to share headphones. With this Headphone Splitter, you won't have to listen with only one ear anymore. Your friend can plug in their headphones at the same time, so both of you are entertained (on both ears!).
4. Active Roots Toiletry Bag: Your toothpaste is lost in the depths of your backpack again? You won't have this problem with the Active Roots Toiletry bag. The bag is made from a durable, water-resistant material, which can be a lifesaver on long travels. Super cool bonus: for every purchase, the company donates to an environmentally-friendly charity – it's a win-win situation for everyone.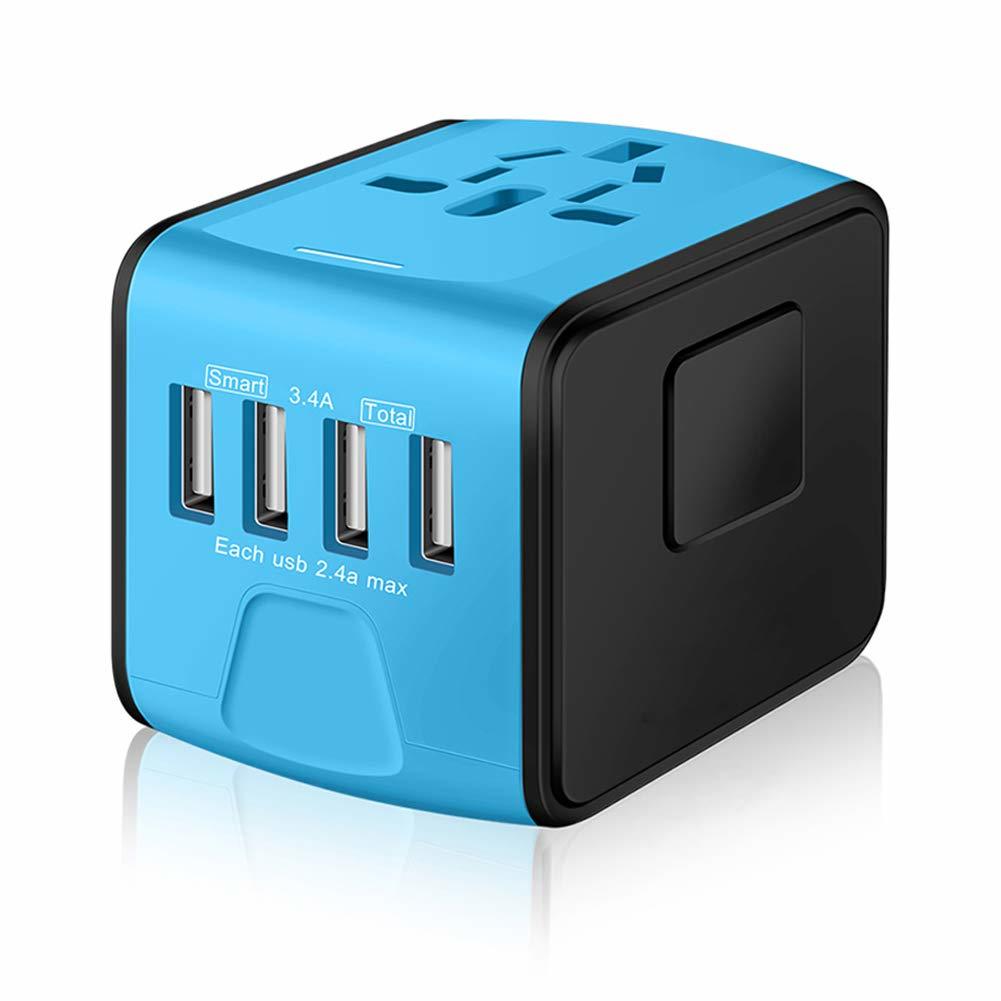 5. Universal Travel Adapter: This universal travel adapter charges your devices in (pretty much) every country – definitely a lifesaver when travelling around the world. The plug also regulates the power output depending on which device you're charging. No more fried hair dryers or electric razors!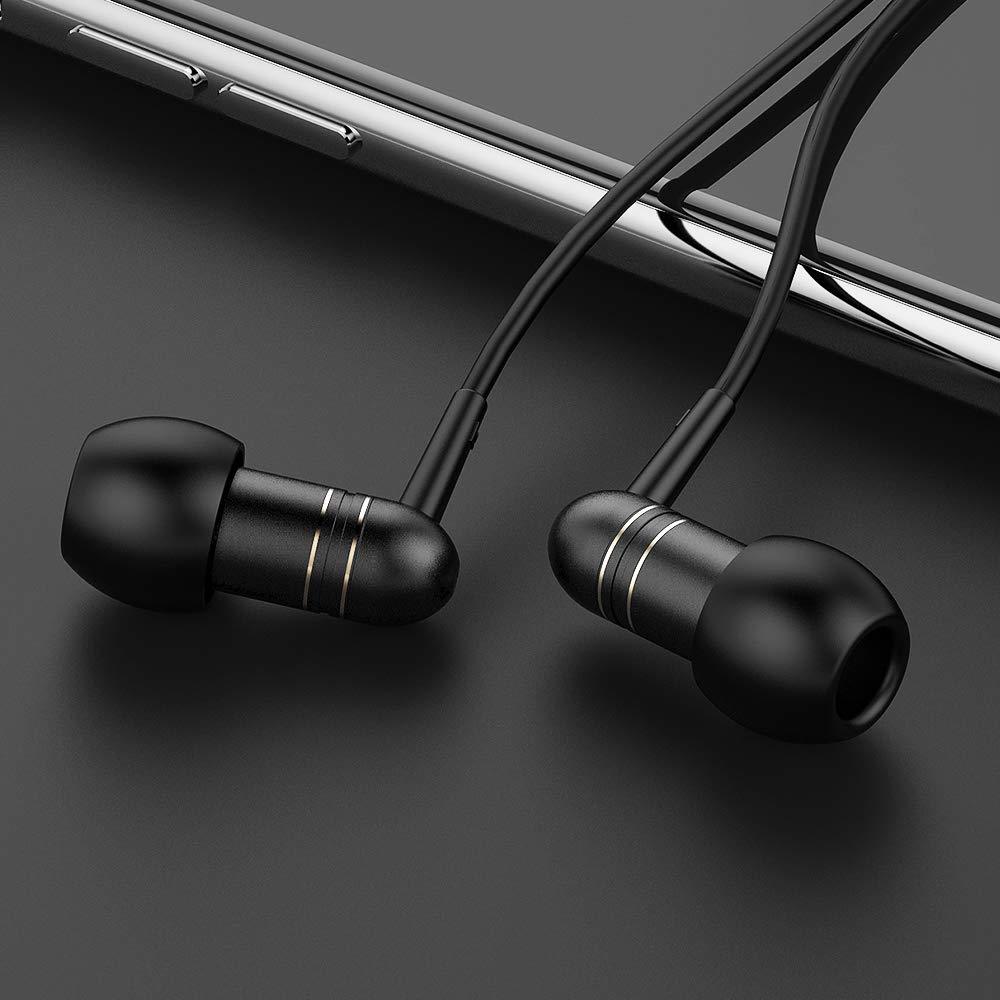 6. Noise-Cancelling Earbuds: Noise in hostels… is a thing. Your bunkmate coming in late, motorbike traffic just below your window, construction on the property or the round-the-clock rooster that seems to follow you to every f*cking hostel. Having a way to escape the noise while you sleep makes for a well-rested morning. Noise canceling ear-buds are a great solution, just put on your favorite artist or load a quick Netflix episode to fall asleep too.
Why you should travel to Brisbane
Brisbane is a top backpacking destination for a reason – it rocks! Hopefully with the help of this list, you'll have a better understanding of the best hostels in Brisbane, and be able to book the one that best suits your travel-style.
Still having a difficult time deciding? We got you….
Travel Safety Tips for Brisbane
And don't forget to sort your travel insurance before heading to Brisbane! We've put together a roundup of the best travel insurance for backpackers – check it out here, or if you're low on time, get a quote from World Nomads, our favorite travel insurance provider.
Getting an estimate from World Nomads is simple – just click the button or image below, fill out the necessary info, and you're on your way!

More Epic Hostels in Australia
Hopefully by now you've found the perfect hostel for your upcoming trip to Brisbane.
Planning an epic trip all across Australia itself?
Don't worry – we've got you covered!
For more cool hostel guides around Australia, check out:
Over to you
By now I hope our epic guide to the best hostels in Brisbane has helped you choose the perfect hostel for your adventure!
If you're planning on travelling further, you can be (almost always) sure that you'll find a great place to stay wherever you are. There are so many amazing hostels all over Australia, each of them offering a comfy bed, a welcoming vibe, and a chance to meet like-minded travellers – you'll be well looked after!
If you think we've missed anything or have any further thoughts, hit us up in the comments!
Yay for transparency! Some of the links in this post are affiliate links. This means that if you book your accommodation through the site, The Broke Backpacker will earn a small commission at no extra cost to you. Your support helps keep the site going.