Cancun is a place renowned for its beaches, resorts, and thriving nightlife. Found on the Yucatan Peninsula, bordering the Caribbean Sea, Cancun is composed of 2 distinct areas — the beachfront strip and the traditional downtown area.
Planning a trip to Cancun? Most people visiting this idyllic beach city use it as an adventure base for discovering lagoons and caves, and exploring the temples of the Mayans. It's also a great spot to indulge in the world-renowned vacation resorts and embrace the vibrant beach strip.
Whatever your reason for visiting the Mexican City of Cancun, this dynamic region offers visitors an action-packed beach style holiday. So whether you are spending 3, 4, or even 5 days in Cancun — this guide is for you.
For this Cancun itinerary, 5 days is enough to see the best of the city. We will look at the best activities and places of interest on the peninsula to ensure a fun-filled Caribbean getaway that will leave you feeling listful of sunshine-filled days, salty beaches and sandy shoes.
Cancun, on the Yucatan Peninsula, is Mexico's largest and most popular resort area. With paradisiacal beaches, fascinating archaeological sites nearby, and all the finest things you can think of, it makes for a great destination for couples and families, but also for solo travelers.
There are plenty of places to visit in Cancun, depending on how many days you can stay. We're assuming you're staying at least 2, but if you have 3 or even 4 days in Cancun, we've got a whole list for you to go through.
The city is fairly easy to navigate and get around. You can walk to a lot of the spots if you're located in the Hotel Zone, and you'll find loads of taxis and great public transportation available too. The most common is the bus, which runs regularly and is very affordable.
In this guide, we're gonna lay out all the different areas you can stay at, the top things you should do, when to come, and how to make sure everything runs safely and smoothly.
If you're still deciding how many days to spend in Cancun, we hope our suggestions help you get a better understanding!
3 Day Cancun Itinerary Overview
Picking where to stay in Cancun will depend on what you want to prioritize for your trip. The downtown and surrounding areas are a great bet if you want to focus on the ruins and the cultural activities.
The Hotel Zone, or Zona Hotelera, is better for beaches and parties. It's a long beachfront strip packed with all the resorts, nightclubs, and restaurants you can imagine… If you're hoping to stumble home after partying the night away or indulging in Caribbean cuisine — this is the place for you!
If you fly to Cancun International Airport, a taxi or bus for about 30 minutes will get you to the heart of the Hotel Zone.
If it's your first time in Cancun, the Hotel Zone will probably be the most convenient if you plan to do a lot of beach and sightseeing. If not, you'll get a more lively stay in downtown El Centro, and the budget-friendly options are also here.
Punta Cancun is a good bet if you're coming here for the nightlife. It's at the north end of the Hotel Zone and offers some spectacular waters and views. If you want culture and charm, head over to Puerto Morelos. A piece of paradise away from the madding crowds plus all the perks of an ideal beach trip.
If you're looking for somewhere near the airport and transport links to other parts of the Riviera Maya, consider staying at a vacation rental in Cancun that are in the more residential areas.
Sunbathe in the pool, relax in a hammock, or chill at the bar. This is one of the best hostels in Cancun. The hostel invites you to socialize with guests from all over the world. They even have an HD TV to watch sports while you're hungover, as well as hosting entertaining activities like Yoga, Zumba, Salsa Lessons, Karaoke and so much more!
That's right. Good ol' A/C, baby! This loft is completely renovated and right off the sand of Cancun. If you are looking to explore around, you've got public transportation just outside the apartment. And for those working remotely, can we get a hallelujah for frickin' amazing internet?!
Best Budget Hotel in Cancun – Hotel Kavia
Perfectly located in the heart of Cancun, this hotel offers comfortable accommodation with a restaurant, an outdoor swimming pool and a bar. They have a variety of rooms available and many popular points of interest within walking distance! Guests are also free to use the indoor pool and business center.
This elegant hotel has an outdoor pool and sun terrace. With WiFi throughout the property and an on-site restaurant, they have everything you need for your stay in Cancun! Rooms have a view of the pool or the city, and transport is available near the property.
Day 1 is the introduction to your stay in Cancun. You're going to be covering a couple of its archaeological sites and checking out some beautiful beaches!
10:00 am – El Rey Ruins
Let's start with the basics.
The El Rey Ruins are conveniently located in the heart of the Hotel Zone. They're easy to access and a great place to start if you're visiting Cancun for the first time.
And while they're not the most famous or largest Mayan ruins, they're certainly the best you can begin with. We're not gonna be spending the first day driving 2 hours to one of the more famous sites, we'll get there eventually.
11:30 am – Playa Delfines
Any decent Cancun itinerary has to include a visit to the city's outstanding beaches. We'll be covering the best ones along the way, but your first stop on the map is Playa Delfines.
Playa Delfines, or Dolphin Beach, also has the nickname El Mirador (The Lookout). Thanks to an unspoiled area without the usual masses of hotels, restaurants, and resorts that seem to take over the city, you can enjoy a blissful end of the morning at the beach here.
Soak up the sun and enjoy the sprawling views, rent a beach umbrella if you're feeling fancy, and make the most of the groovy Mexican sunshine.
It is the only beach in Cancun with a public car park!
2:00 pm – El Meco Archaeological Site
Onto the next one.
El Meco is a small Mayan archaeological site located in a remote part of Cancun that was highly influential in Maya culture. The site is well preserved and has recently been opened to the public.
It's the perfect place to discover if you are interested in the history of Mexico and the Maya peoples.
4:30 pm – Playa Tortugas
It's time to relax now. Enjoy the end of your first day in Cancun with some clean white sand and crystal clear waters.
Playa Tortugas is known for having a relaxed atmosphere and it's the perfect place to cool down after a day getting to know the city.
Wander along the beach to the pier, pondering the wealth of knowledge that you've gained from the archaeological sites of the day
The beach is located in the northern part of Cancun's Hotel Zone and it's not too far from your last location.
On your second day in Cancun, you'll be heading to one of the most epic locations in all of Mexico…
5:00 am – Chichen Itza
That's right. 5 am, lads! That's what you've gotta go through to enjoy this place without the crowds.
The ruins of Chichen Itza were designated as a UNESCO World Heritage site in 1988 and occupy an area of 4 square miles. They're marvelous all along.
5:00 pm – Mercado 23
After the bewilderment from the great Chichen Itza, we're going to take it easy now. Shall we?
Mercado 23 is a great place to experience the lives of locals in Cancun. It was the first in the city and it is also one of the most popular markets around. You'll find everything from crafts to grains, tortillas, groceries, medicinal plants, and more esoteric stalls.
3 days in Cancun and no surfing? Neigh way, Jose.
Today we're hitting the waves before we do anything else. Then, we're checking out the final stop for your short trip. If you can stay longer, we've got more suggestions coming up after that!
10:00 am – Surf Lesson
If it's the first time you plan a trip to Cancun and you've never gone surfing before, this might just be your chance.
Cancun has the perfect conditions for beginners and learning how to surf is a great way to enjoy the pristine waters and the beach life around here.
You'll find plenty of surf schools on the beaches in the Hotel Zone. Good Vibes Surf School is a good one, located in Chac Mool Beach, inside of Ocean Dream Hotel. All the equipment is provided and the lesson will start with some beach training before heading into the waves.
2:00 pm – Playa del Carmen
So… after crossing all of the places you must see in Cancun in 3 days, we've reached our final stop: Playa del Carmen.
This stunning coastal resort town lies 45 minutes down the coast from Cancun and it is one of the Riviera Maya's trendiest spots
Your first time in Cancun should be all about relaxing and enjoying life by the sea, so this is the perfect place to head to after hitting the waves in the morning.
Need a place quick? Here's the best neighborhood in Cancun
What if I have 4 days in Cancun? What can I do?
If you're staying longer in Cancun, that's perfect! There's plenty to do around the area, and it will take a long time until you get bored.
Below, we've prepared a list of more awesome things you can do while you're here. Read on, fellow traveler…
Coba Ruins
Coba Ruins are some of the most interesting Mayan ruins in the state of Yucatan. They are not as popular as other ruins in Mexico, like the Chichen Itza, as they are a bit more remote.
If you managed to squeeze in an extra day (or more), this is a fantastic trip to take from Cancun. It will take you between 2 and 3 hours to arrive.
Isla Mujeres
A small friendly island just off of Cancun. A day trip to Isla Mujeres will show you a peaceful paradise with absolutely gorgeous beaches.
The diversity of its population ranges from fisherman to artists, musicians to divers, chefs, and expats, making up a community unlike any other. Some say they're the friendliest locals in the Mexican Caribbean!
MUSA Underwater Museum
Diving in Cancun has got to be the most epic thing you can do on your trip. If you have more than 3 days here, or want to switch it up with another of the activities we suggested, go for it!
The MUSA Underwater Museum offers some of the most spectacular diving experiences in the world, and there are different pricing levels according to your experience.
Now that you know everything you must see in Cancun in 3 days, you must be wondering when is the best time to come…
If you want a great mix of good weather, uncrowded places, and great discounts: come April, May, November & early December.
You'll find the best weather in December, though.
And all the way from December to the end of April, the conditions are great. January to March is the peak season, and when you can expect the least amount of rainfall, the sunniest skies, and the balmiest temperatures!
Expect gorgeous beach days, pleasant ocean waters, and perfect weather for exploring the ruins and jungles inland. So you can better plan your trip to Cancun, we've prepared a monthly overview of the weather below.
It may seem obvious at first, but there's more to your Cancun packing list than you might think. Yeah, flip flops and a bathing suit are at the top of the list, but some good shoes to explore the ruins are much needed too. In case you're feeling lost, we've prepared some tips on how to pack for any trip.
In terms of safety, there are very rare incidents of serious crime towards travelers. But as with any new and unknown location you travel to, it's never a bad idea to stay vigilant and to be aware of your surroundings and actions.
In general, Cancun is a relatively safe place. If you're coming for the nightlife, though, we advise you to be extra cautious. You may be more susceptible to problematic situations after chugging a few drinks, and the cartels in Mexico are no joke. NEVER leave your drinks unattended.
It's best to keep your belongings on you at all times and be aware of pickpockets if you happen to be in a crowded area or slightly intoxicated. Stay away from dark and lonely streets, and don't go anywhere that looks unsafe. Trust your gut, be self-aware, and you'll do just fine!
Don't Forget Your Travel Insurance for Cancun
ALWAYS sort out your backpacker insurance before your trip. There's plenty to choose from in that department, but a good place to start is Safety Wing.
They offer month-to-month payments, no lock-in contracts, and require absolutely no itineraries: that's the exact kind of insurance long-term travellers and digital nomads need.
SafetyWing is cheap, easy, and admin-free: just sign up lickety-split so you can get back to it!
Click the button below to learn more about SafetyWing's setup or read our insider review for the full tasty scoop.
Find out what people want to know when planning their Cancun itinerary.
Ahhhh, Cancun. The perfect beach destination for any traveler looking for an introduction to the Mexican ways.
As you can see, there are plenty of places to visit in Cancun in 3 days. If you're traveling longer, you can stretch it out and check out some of the extra suggestions too.
With world-famous archeological sites and a dazzling array of beaches, there's much to be explored here. Walk through legendary ruins, feel the sand in your naked feet, and enjoy all that Mexico is about.
Take your time, cook up your perfect Cancun itinerary, and then let us know how your trip went. Sayonara!
Need help deciding between Cancun or Cozumel? Check out our helpful guide.
---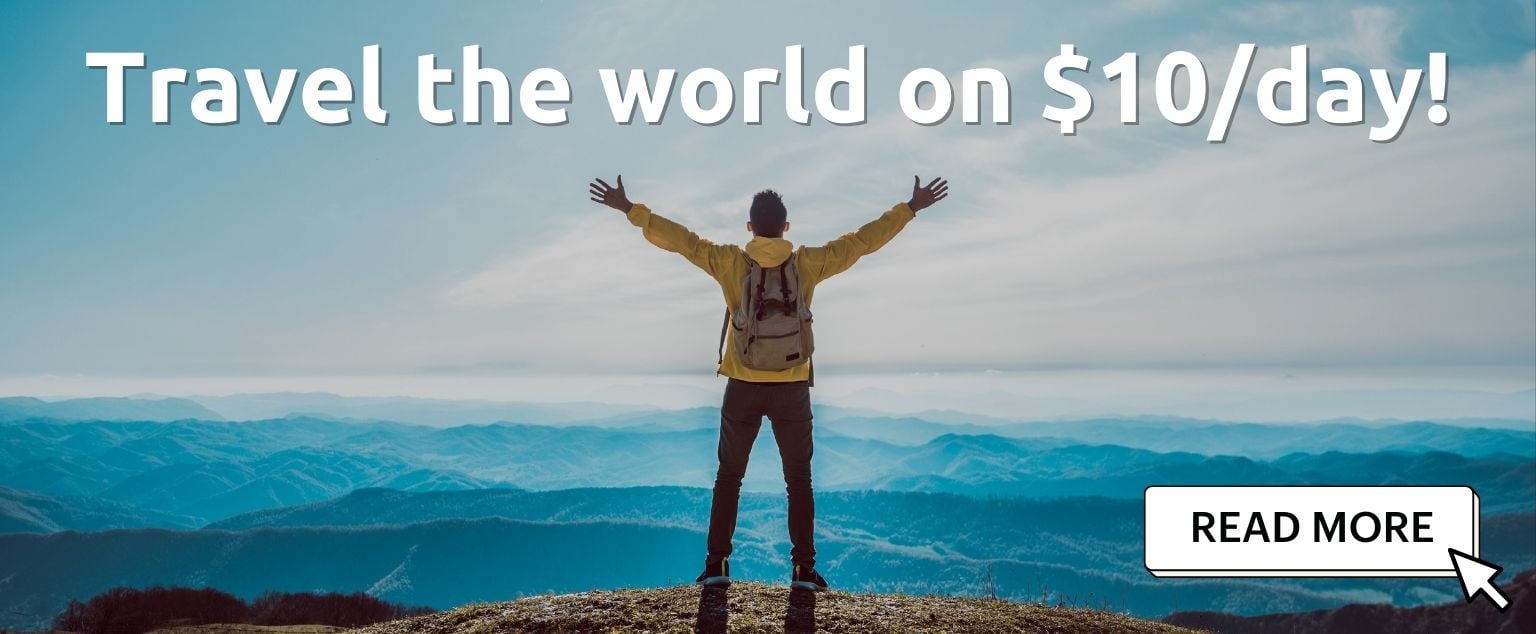 And for transparency's sake, please know that some of the links in our content are affiliate links. That means that if you book your accommodation, buy your gear, or sort your insurance through our link, we earn a small commission (at no extra cost to you). That said, we only link to the gear we trust and never recommend services we don't believe are up to scratch. Again, thank you!