Over the last three years, visiting Mexico has easily become one of the hottest destinations to explore. The country has stunning beaches, delicious food, and plenty of opportunities to explore cultural landmarks. Every traveler is spoilt for choice when it comes to picking a destination as the country is huge and has numerous options.
Many travelers headed to Mexico are making their way to Quintana Roo, the home of Cancun and Cozumel. While both destinations offer crystal clear beaches, tropical scenery, and plenty of opportunities for exploration, there are some distinct differences between them. So where do you go, Cancun or Cozumel?
Cancun is known for being very touristy and bustling with people from all over the world. There's a lot to do in Cancun, from luxurious beach clubs and nightclubs to shopping centers and all-inclusive resorts.
While Cozumel is much more laid back in comparison. it still boasts beautiful beaches and plenty of places to explore, but it's much smaller and less crowded than Cancun. With a variety of factors, each destination holds the potential to captivate some travelers while others may prefer another.
Explore below to discover the pros and cons behind the two cities in terms of activities, couples, getting around, and things to do. Uncover which city offers a better experience for you!

Unlock Our GREATEST Travel Secrets!
Sign up for our newsletter and get the best travel tips delivered right to your inbox.
Cancun vs Cozumel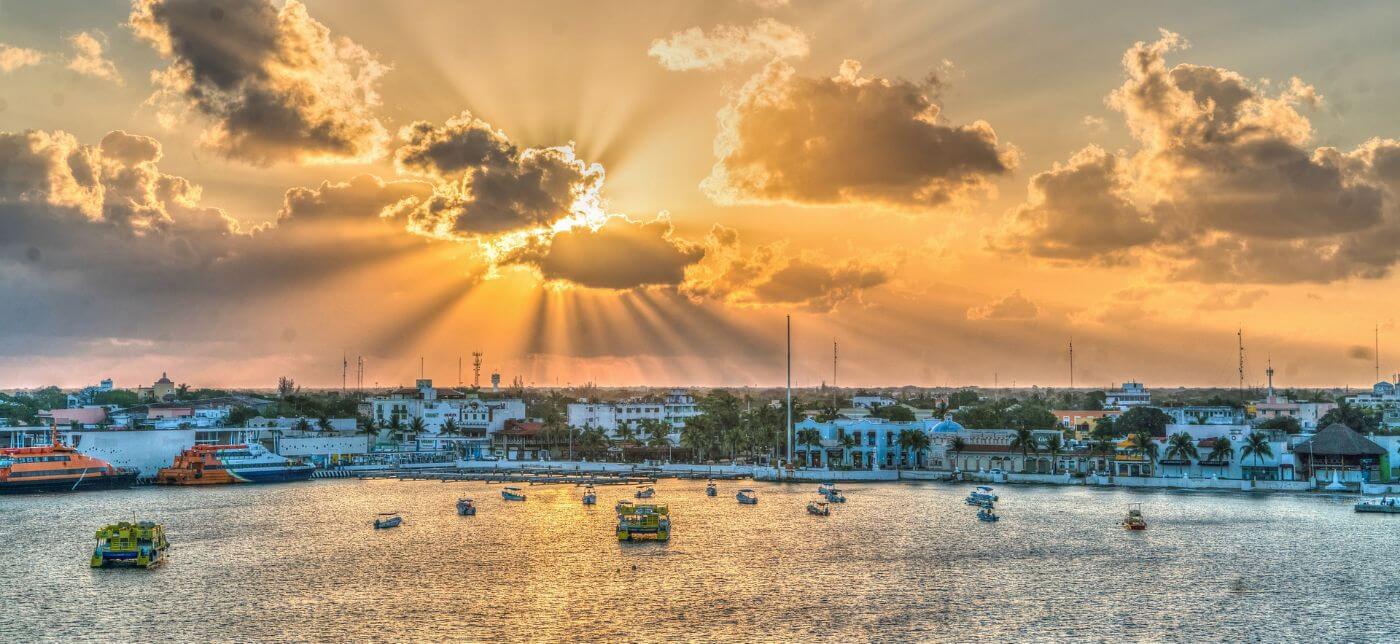 It can be an extremely difficult choice between two beautiful beach locales, especially when visiting Mexico, but eventually, we must make a decision when it comes to Cancun vs Cozumel. Both offer the possibilities of amazing vacations and relaxation.
Choosing one is not easy, but it's something that needs to happen!
Cancun Summary
Cancun has a population of nearly one million and is spread out across 764 square miles. However, the tourist area is much more condensed. It's a mere 13 miles of coastlines and large hotels.
Cancun is famous for its stunning beaches, vibrant nightlife, and many activities. It's an ideal destination for thrill-seekers, as it offers a variety of experiences such as parasailing, jet skiing, and ATV tours.
Getting to Cancun is extremely easy. Many international flights have direct flights into the Cancun airport and it's a quick 30-minute bus ride into the center.
Getting around Cancun is also easy with their extensive bus system and accessible taxis.
Cancun offers a range of accommodation possibilities from luxurious all-inclusive resorts, resorts with private pools, to budget hostels and lodges.
Cozumel Summary
Cozumel is a 14-mile-long island off the coast of Mexico's Yucatan Peninsula. It's got a population of about 100,000 people.
Cozumel is known for its incredible diving opportunities, snorkeling, and exploration of Mayan ruins.
Getting to Cozumel is easy; the main way is by ferry from Playa del Carmen only 20 minutes away. You can also fly into Cozumel airport from many international airports. Additionally, Cozumel is a major stop on a lot of cruises in the Caribbean.
You can get around Cozumel by bicycle, taxi, or renting a jeep or motorbike.
Cozumel offers a range of accommodation options from high-end resorts to budget options.
Is Cancun or Cozumel Better?
It can be difficult to accurately compare two cities; however, let's analyze a few of the main factors that travelers consider when deciding between them:
For Things to Do
If you are looking to keep busy and make the most out of your Mexican adventure then visiting Cancun could be best for you. It's full of things to do during the day – you can spend your days relaxing at the beach, or ATVing and parasailing through the jungle.
If a quiet, laidback vacation is more your style then Cozumel has your name on it. Its beautiful beaches and snorkeling opportunities are unrivaled. Spend the day driving the island, taking a boat out to snorkel, or diving at some of the best reefs in the Caribbean. Cozumel also has a few Mayan ruins and other interesting sites worth exploring.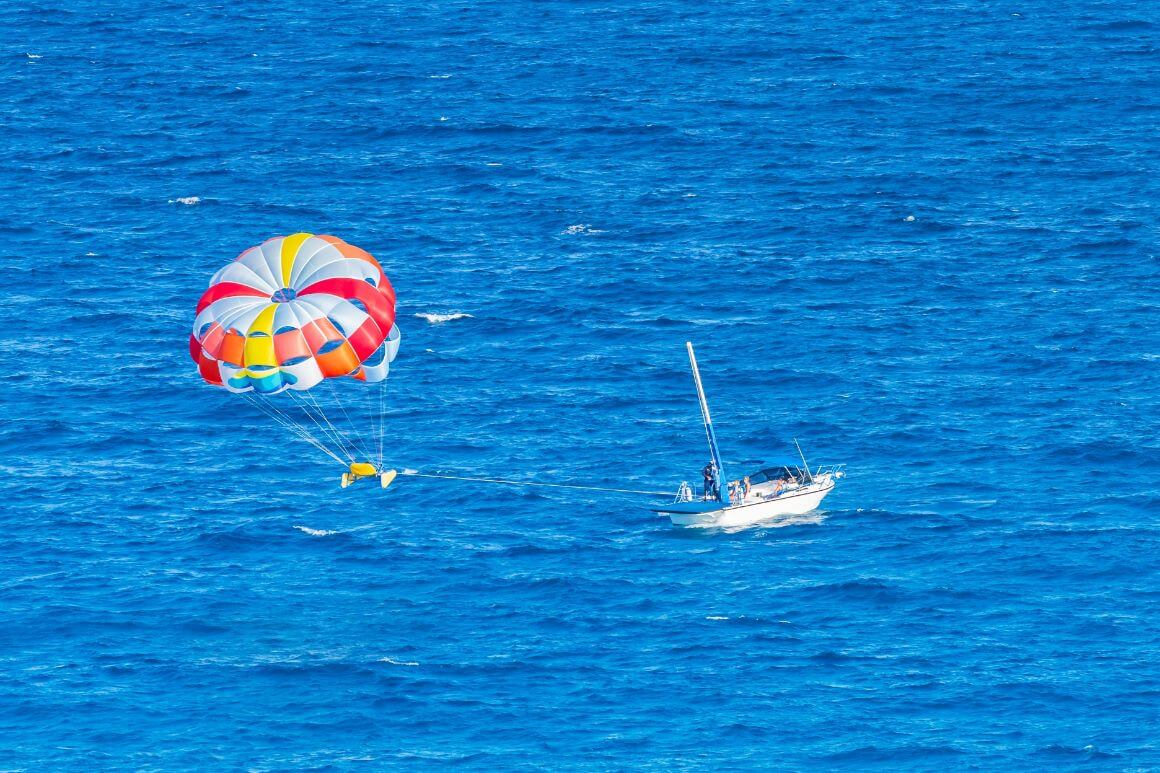 Cancun is also known for its insane nightlife, making it the perfect destination for those looking for some wild nights out. The hotel zone is pumping with music and clubs just about every night of the week. You can get liter margs, Mexican beers, and dance the night away to some reggaeton.
This is one of the areas that Cozumel lacks – you can grab drinks and enjoy the local senor frogs but the island dies down once the sun sets. If you are staying at a resort, they likely have nightly events, but the island itself is very quiet.
If you are interested in the historical aspect, then Cozumel might be the better option. It was once a Mayan trading hub and you can still visit ruins from that period. Cancun also has some Mayan ruins but they are not as close or as well preserved compared to those in Cozumel.
Families traveling with young kids should look more into Cancun for activities and entertainment. Cozumel is ideal for couples looking for a romantic beach getaway or single travelers wanting to explore the island.
You can't go to Mexico without getting excited about the flavorful cuisine and you will be equally impressed in either city. Both Cancun and Cozumel offer excellent Mexican restaurants that specialize in local dishes like tacos, enchiladas, and tamales. But for those saucy street tacos, Cancun is the place to go.
Winner: Cancun
For Budget Travelers
There's no doubt that Mexico is a budget-friendly destination, however, Cancun and Cozumel can vary in cost depending on when you go and where you stay.
Cancun has way more resorts than Cozumel and thus more options for travelers looking to save some money. Hostels, Airbnbs, and all-inclusive resorts are all available in Cancun. Many of them are located away from the hotel zone, offering a more local experience with cheaper prices.
Although Cozumel may be slightly pricier than Cancun, it's still possible to plan a budget-friendly trip. Sure, there are some hostels in the center of town; however, if you wish to explore beaches or other attractions, you will need to rent a car or take taxis – these additional costs can add up rather quickly.
Cozumel also offers all-inclusive resorts and private villas so travelers have plenty of options depending on their budget.
In Cancun, you can enjoy a beachfront, mid-range all-inclusive resort from $230 – $270 per night, depending on the season. In Cozumel, a mid-range all-inclusive resort is an average of $300 per night.
Getting around these cities can either cost a whole lot of money (tourist scams) or can be relatively cheap. In Cozumel, you can rent a scooter for $25 a day or grab a taxi for $5-7 out to the beach. In Cancun, there is a public bus system that will cost you around $1.50 to get around the city. Or if you want a quicker option, you can take an Uber or a taxi for around $2.50-5.
Eating out in Cancun is slightly cheaper than in Cozumel, with average prices around $5-10. In Cozumel, you will pay around $10-$12 for your meals as the island is much more touristy.
Luckily though, beers all over Mexico, including both Cancun and Cozumel are quite cheap. You can get a beer for around $1.50 in both cities.
Winner: Cancun
Small Pack Problems? 😉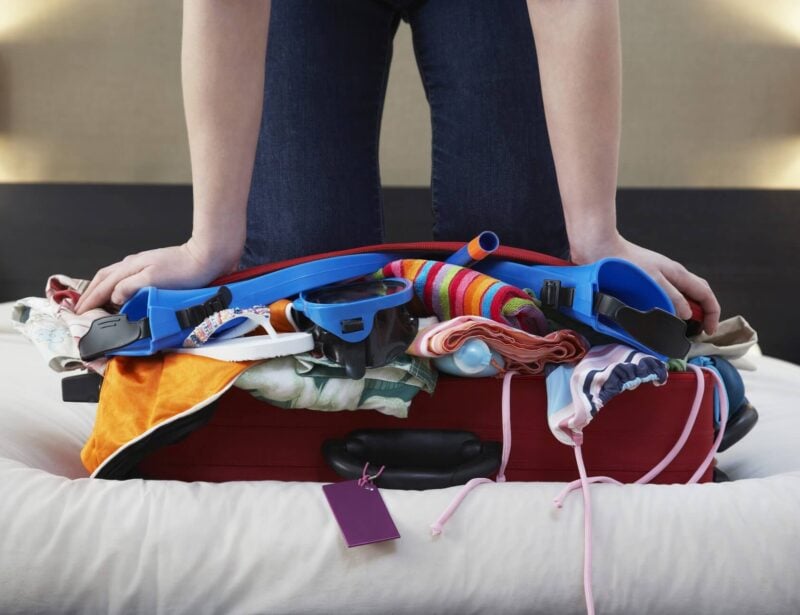 My missus travels with all her clothes in ziplock bags: don't be like my missus. UP YOUR PACKING GAME!
Packing cubes for the globetrotters and compression sacks for the real adventurers – these babies are a traveller's best kept secret. They organise yo' packing and minimise its volume too so you can pack MORE.
Or, y'know… you can stick to ziplock bags.
View Our Fave Cubes
Or Check Out the Sacks!
The Mayan Monkey is the perfect place to stay in Cancun if you're on a budget, It's located in the hotel zone so you are among all of the action, right on the beach and they have dorm stays for as low as $23 a night. It's also great if you are traveling solo as you will be able to meet so many other budget travelers.
For Couples
For couples seeking a romantic getaway, Cozumel is the clear winner. The Mexican beaches are beautiful and the atmosphere is more laid-back than in Cancun. Once the sun sets, it's easy to find a quiet spot on the beach or enjoy some drinks at one of the many bars. Plus, there are plenty of romantic activities to do like scuba diving and exploring ancient Mayan ruins.
However, for couples looking for a more active vacation experience, Cancun is the better option. Tons of activities and attractions in the area will keep you and your +1 entertained. Whether it's snorkeling in Xel-Ha, thrashing in the ocean on a jet ski, or shopping in the Downtown area, you will have a blast with one another.
If you are a lover of sunsets, Cozumel unquestionably offers some of the most breathtaking in all of Mexico. In contrast to Cancun which is hindered by numerous resorts and structures, watching an enchanting sunset with a glass of wine alongside your partner can be truly remarkable on this island.
However, if you and your boo are just looking for a relaxing stay at a five-star resort then you really can't go wrong with either destination.
Winner: Cozumel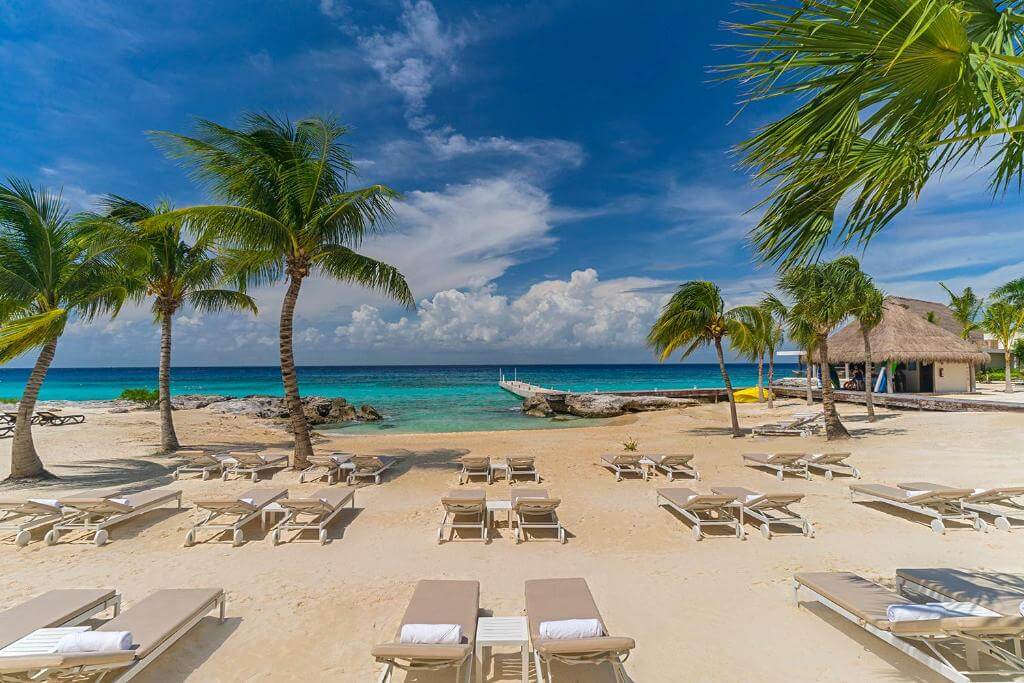 This all-inclusive resort offers a tranquil environment surrounded by lush gardens and the most beautiful Caribbean beach. Couples can enjoy romantic dinners or take advantage of the full-service spa. The resort also offers a variety of activities for couples such as kayaking, sailing, and snorkeling trips to nearby reefs.
For Getting Around
If you are trying to figure out which city is easier for getting around, Cancun is the obvious winner. With public transportation that is both cheap and easy to use, it's a great way to explore all this incredible city has to offer.
The public bus takes travelers from one end of the Hotel Zone to the other and even stops at the downtown area. And with most tickets costing only 12 pesos, you can get around on a budget. Once you are in the center of the hotel zone, walking is a safe and easy option.
In contrast, getting around Cozumel is not as straightforward due to the small size of the island. It's necessary to rent a car or take taxis for any traveling outside of the town center. Granted, it's a ton of fun to rent a jeep or snag a scooter, but it can become a bit expensive if you are staying for multiple days.
However, if you are looking to stay within the town center of Cozumel, walking is your best option. You can get to the beach as well, but depending on where you are staying it may be a bit of a walk.
Winner: Cancun
For a Weekend Trip
Flying in from the US means you can make the most of your weekend trip with either Cancun or Cozumel.
Now if you are flying in from overseas, well that is an extremely long flight for a quick 3 days. So I hope this weekend getaway is just a pitstop on a lot of other Mexican destinations.
Cozumel is the perfect island for a quick getaway. With its small size, you will be able to explore the entire island in those few days. Honestly, if you have longer than 3 days you might grow a bit bored here.
Spend your days in the downtown area for amazing restaurants and shopping opportunities, or venture out to one of the nearby beaches for sunbathing and swimming. Take a day out on the boat and go see the huge starfish and go snorkeling to explore the vibrant reefs.
In contrast, Cancun can be a great place to visit if it's actually a Friday, Saturday, or Sunday you have. The nightlife here is something to behold and it will truly make your trip unique. Spend the day at one of the nearby beaches, then hit up some bars or nightclubs in Downtown Cancun for a true taste of Mexican culture.
But if you are looking to make the most out of the destination, Cozumel is the obvious winner.
Winner: Cozumel
For a Week-Long Trip
For a week-long trip, I'd say both Cancun and Cozumel offer something to do every day. But if you are looking for the most bang for your buck, then Cancun is definitely the better choice.
The city offers so much in terms of sightseeing and activities that it's nearly impossible to be bored. Visit the nearby Mayan ruins, go on a snorkeling tour in the Caribbean Sea, or take a day trip to one of the many wonderful destinations near Cancun. You can head to the island of Isla Mujeres on a party boat, or visit the wonder of the world, Chichen Itza. Whatever you choose to do, Cancun is the perfect place for a week-long getaway.
On the other hand, Cozumel is still a great option if you really just want a week of relaxation in one area. The island has many incredible beaches and snorkeling spots that will give you a taste of the Caribbean. Plus, you can always venture out to nearby Mexico's mainland for a day trip if you want a change in scenery.
But in the end, Cancun is the better option for week-long trips due to its sheer amount of activities and attractions.
Winner: Cancun
Visiting Cancun and Cozumel
Luckily for you, it doesn't always have to be Cancun or Cozumel. If you have the time, why not visit BOTH? It's quick and easy to get from one place to other in about 2 hours.
You can spend your first few days in Cancun and explore all of its wild nightlife, beaches, and attractions. And when you are done, head on over to Cozumel and relax in its laid-back atmosphere. Have a few days of beach hopping, snorkeling, and swimming while you take in the breathtaking views of this tropical island paradise.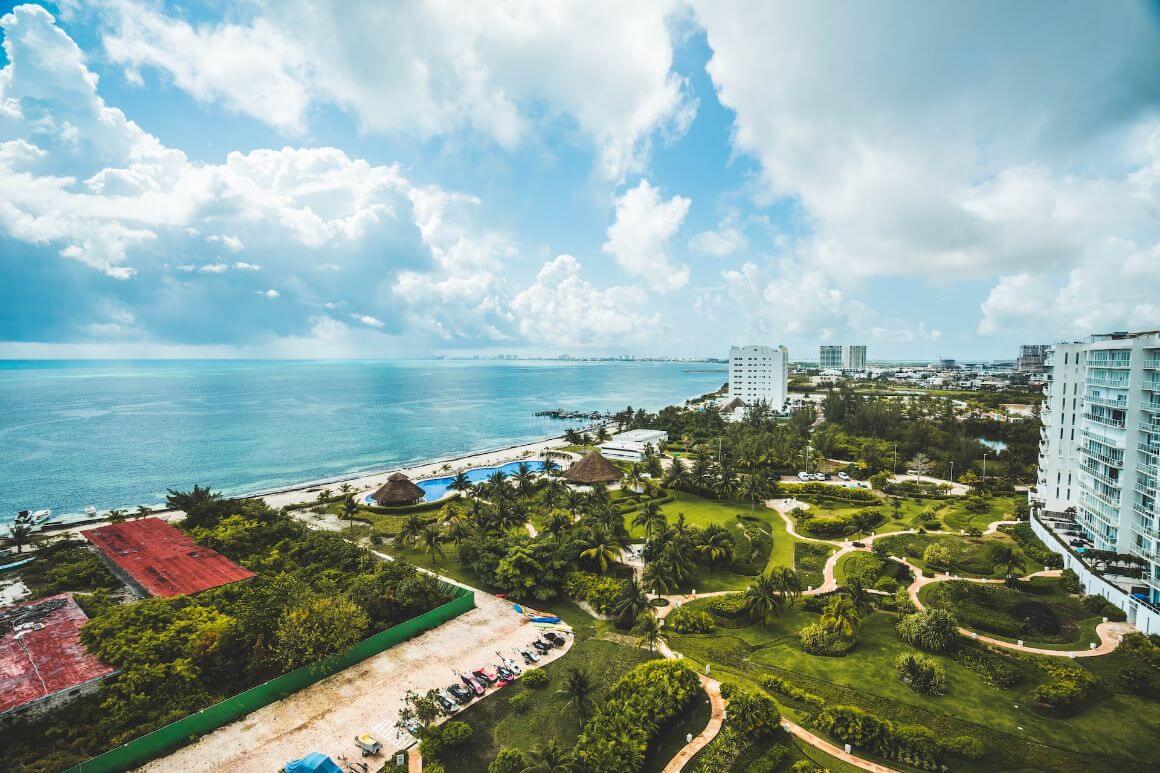 Getting to Cozumel is actually very easy. Just jump on the ADO bus from Cancun Centro to Playa Del Carmen for less than 15 USD. From there you can take a ferry to Cozumel, and back again. A round trip is less than $20 and the boats leave on the hour.
No matter what your budget is or how long you have to travel, visiting both Cancun and Cozumel is certainly an option worth looking into. Sure there is a lot of overlap in terms of attractions, but it's still nice to experience two different destinations during your trip.
This way you can experience the best of both worlds – the vibrant nightlife in Cancun and the laid-back atmosphere of an island getaway.
Is This the Best Travel Pack EVER???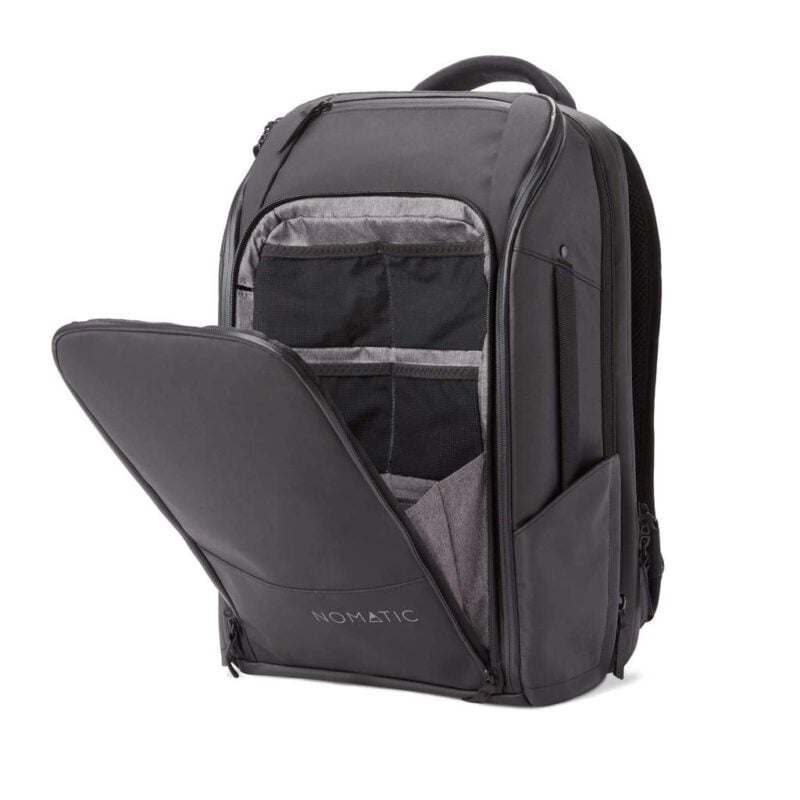 FAQs About Cancun vs Cozumel
Final Thoughts
As you can see, both of these beach destinations would be amazing for your Mexican holiday. But depending on what kind of vacation you are looking for, there are some distinct differences between Cancun and Cozumel.
Cancun is the ideal destination for a fun-filled week with plenty of opportunities to explore, while Cozumel is better for those who want to relax at a slower pace surrounded by tropical beauty. Cancun has become wildly popular over the past few years and can easily feel a little too touristy while Cozumel stays more authentic to its island roots.
But no matter which one you choose, you'll be sure to have a great time! Both Cancun and Cozumel offer beautiful beaches, stunning scenery, friendly locals, and plenty of activities to keep your vacation interesting.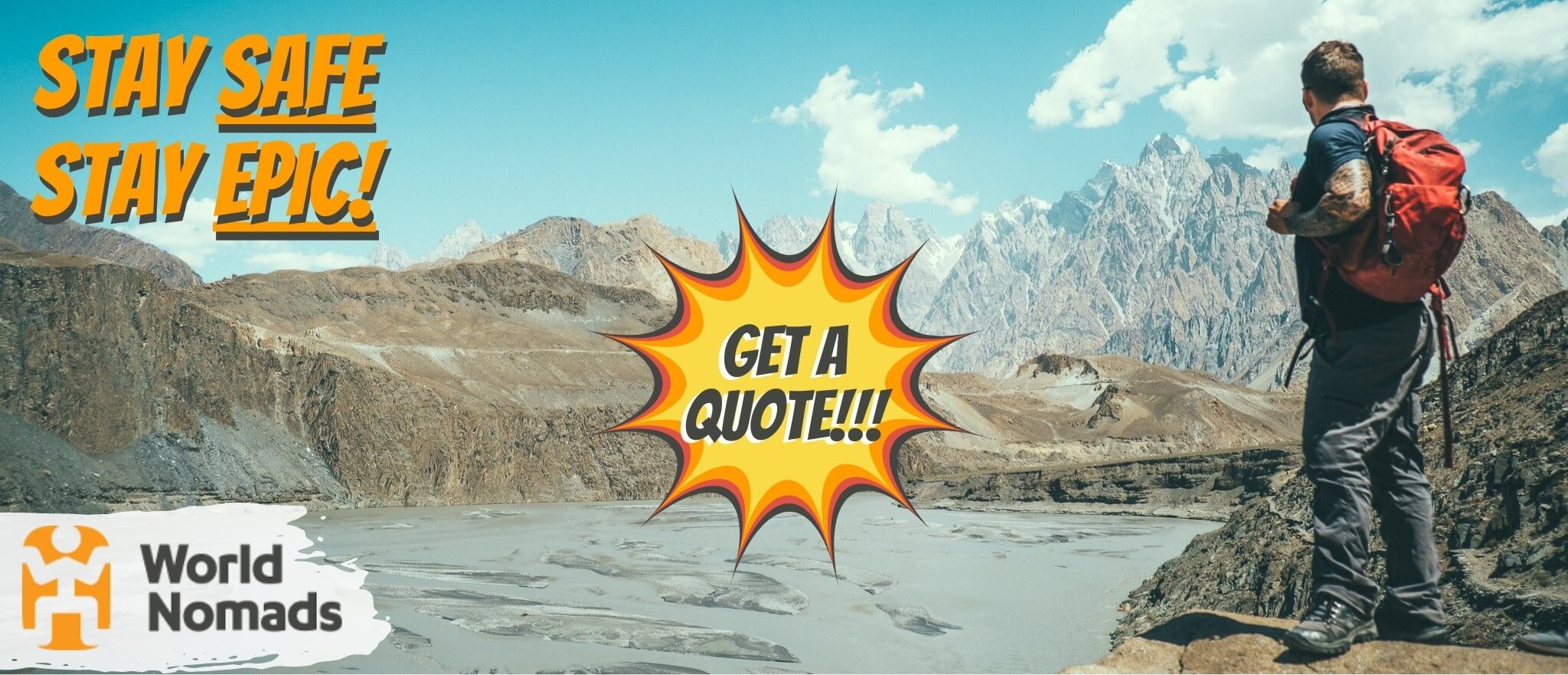 World Nomads' mission is to support and encourage travellers to explore their boundaries. They offer simple & flexible travel insurance, and safety advice to help you travel confidently.
They've been doing it since 2002 – protecting, connecting, and inspiring independent travellers just like you.
Get a quote below or read our in-depth review!
World Nomads provides travel insurance for travelers in over 100 countries. As an affiliate, we receive a fee when you get a quote from World Nomads using this link. We do not represent World Nomads. This is information only and not a recommendation to buy travel insurance.
---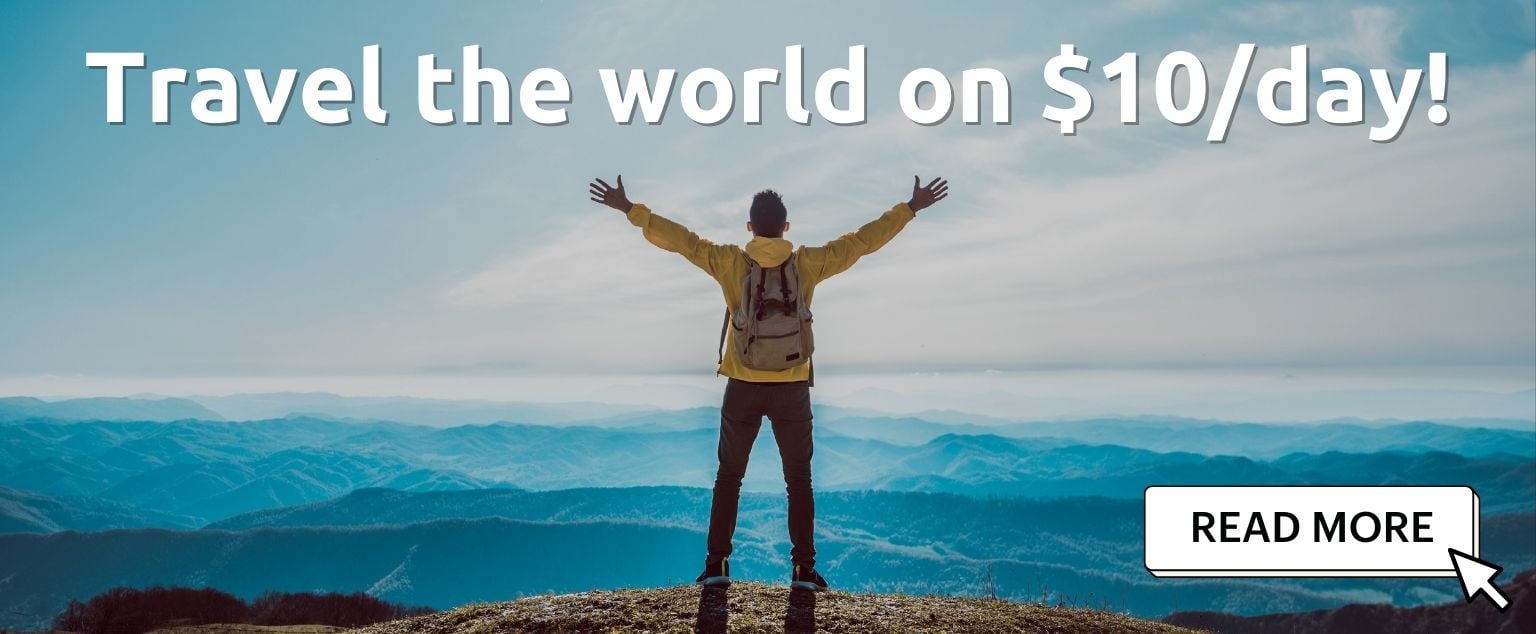 And for transparency's sake, please know that some of the links in our content are affiliate links. That means that if you book your accommodation, buy your gear, or sort your insurance through our link, we earn a small commission (at no extra cost to you). That said, we only link to the gear we trust and never recommend services we don't believe are up to scratch. Again, thank you!