Cancun is kind of like Mexico-lite or Mexico for the masses. It is famous as a party destination with nightclubs, a gleaming Hotel Zone and plenty of bars. Cancun is a whole lot of beach-side fun where everyone from retirees to Spring Breakers comes to let their hair down.
There is more to Cancun though. Being located close to coral reefs, jungles, and ancient Maya ruins (hello, Chichen Itza), there are actually tons of things to do in Cancun.
There are also plenty of off the beaten track things to do in Cancun relatively free of tourists and only the more intrepid of visitors checking them out. And that's where we come in. We've compiled a list of the more unusual things to do in this fun city that will help you get off the tourist trail and discovering the less seen, the more interesting, and the more strange things that you can find here.
Top Things to Do in Cancun
Backpacking Mexico isn't complete without a stopover in Cancun. If you're only staying for a short time, you'll hardly be able to fit in all of the awesome things you can do and see.
We'd recommend coming up with a rough itinerary for Cancun before you start your travels, just so that you won't end up wandering around without a plan.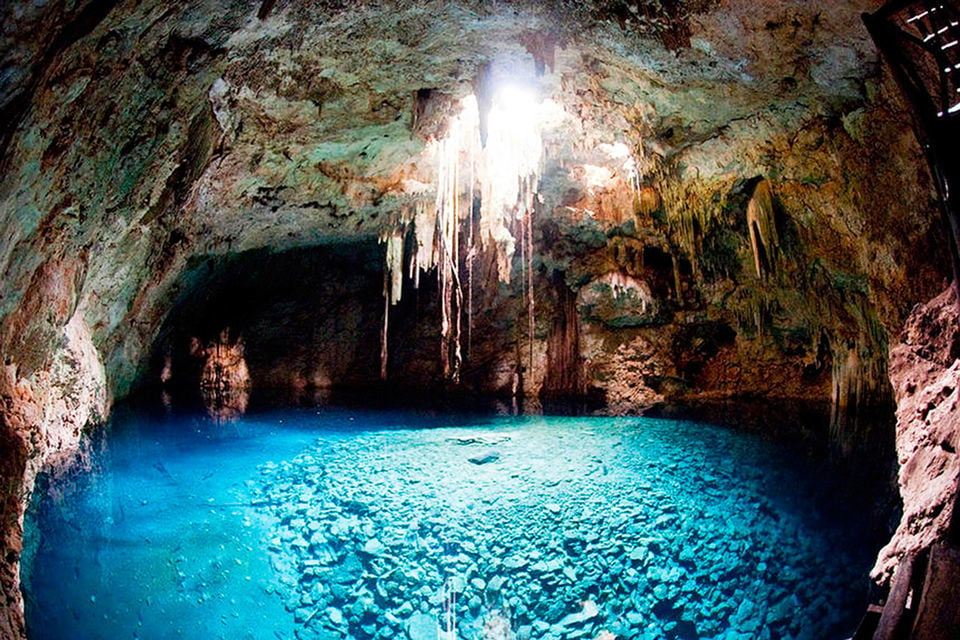 If you go to Cancun without swimming in a cenote, you're doing it wrong. This is one of the most quintessential things to do in Cancun, one of those things that really screams "I'm in the Yucatan Peninsula" and something that, yeah, is actually pretty cool to do as well. It's hot here, so jumping into a cenote (they're natural pools formed by sinkholes, in case you didn't know) is super refreshing.
A good tip is to go earlier on: not only is this good because you won't be sharing the water with dozens of other people, but it's also a great time of day for some atmospheric shots. The dramatic sinkholes surrounded by lush jungles around gives them a very Lost World feeling.
2. Find the city's street art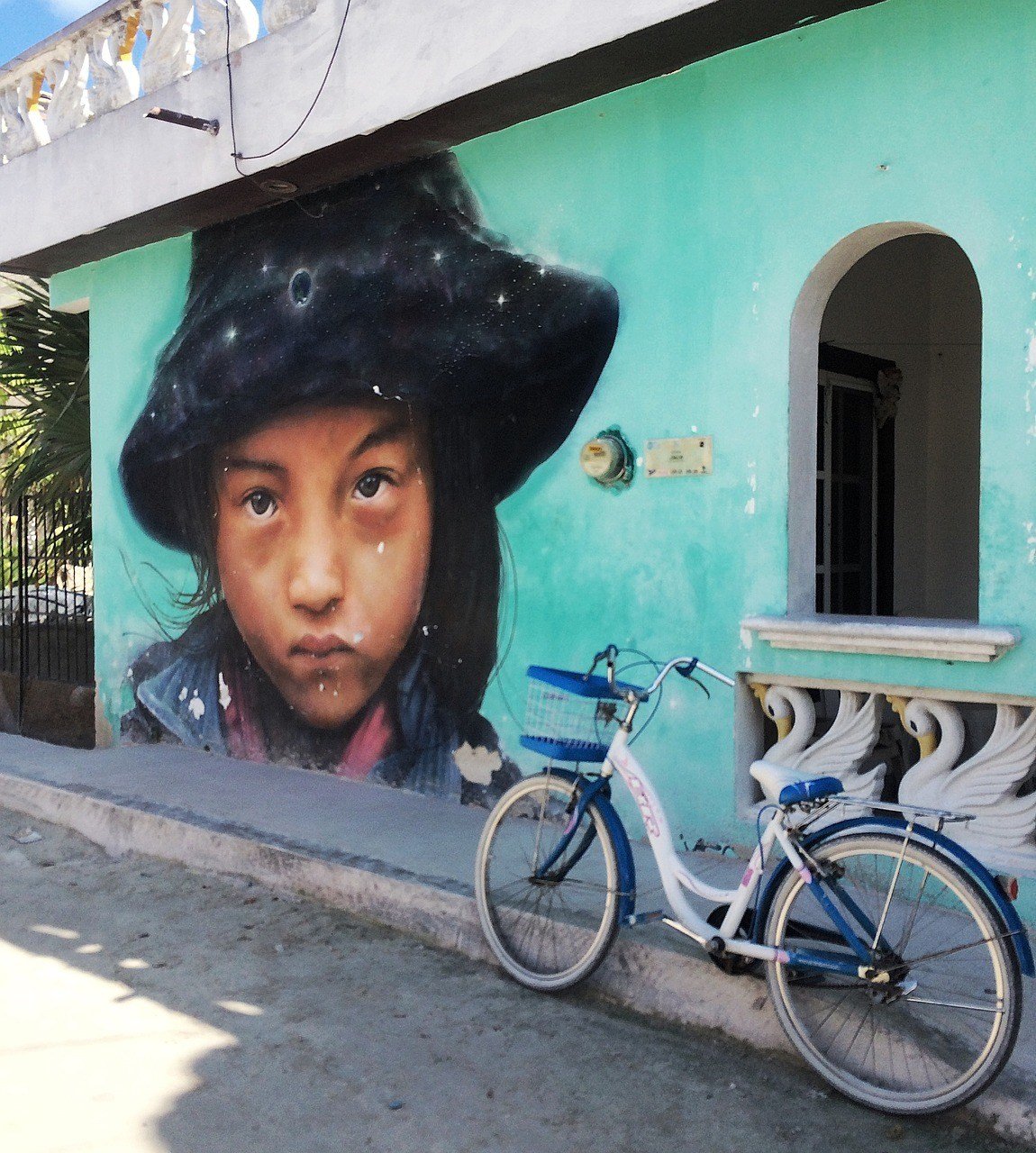 Street art? In Cancun? You bet ya. And in recent years, the city has developed a healthy street art scene, with many doors and walls in abandoned residential areas in Downtown Cancun (and some others in the Hotel Zone) being daubed with vibrant murals. Artists from all over the world have joined in.
Accordingly, you can spot pieces from Interesi Cazki from Ukraine, as well as Aaron Glasson (New Zealand) and Celeste Byers (USA), amongst others. This growing collection of street art reflects the vibrant culture of Cancun and have become landmarks in themselves – and finding them on a stroll around town has got to be one of the coolest things to do in Cancun. Don't forget your camera.
3. Learn about the history of the Yucatan Peninsula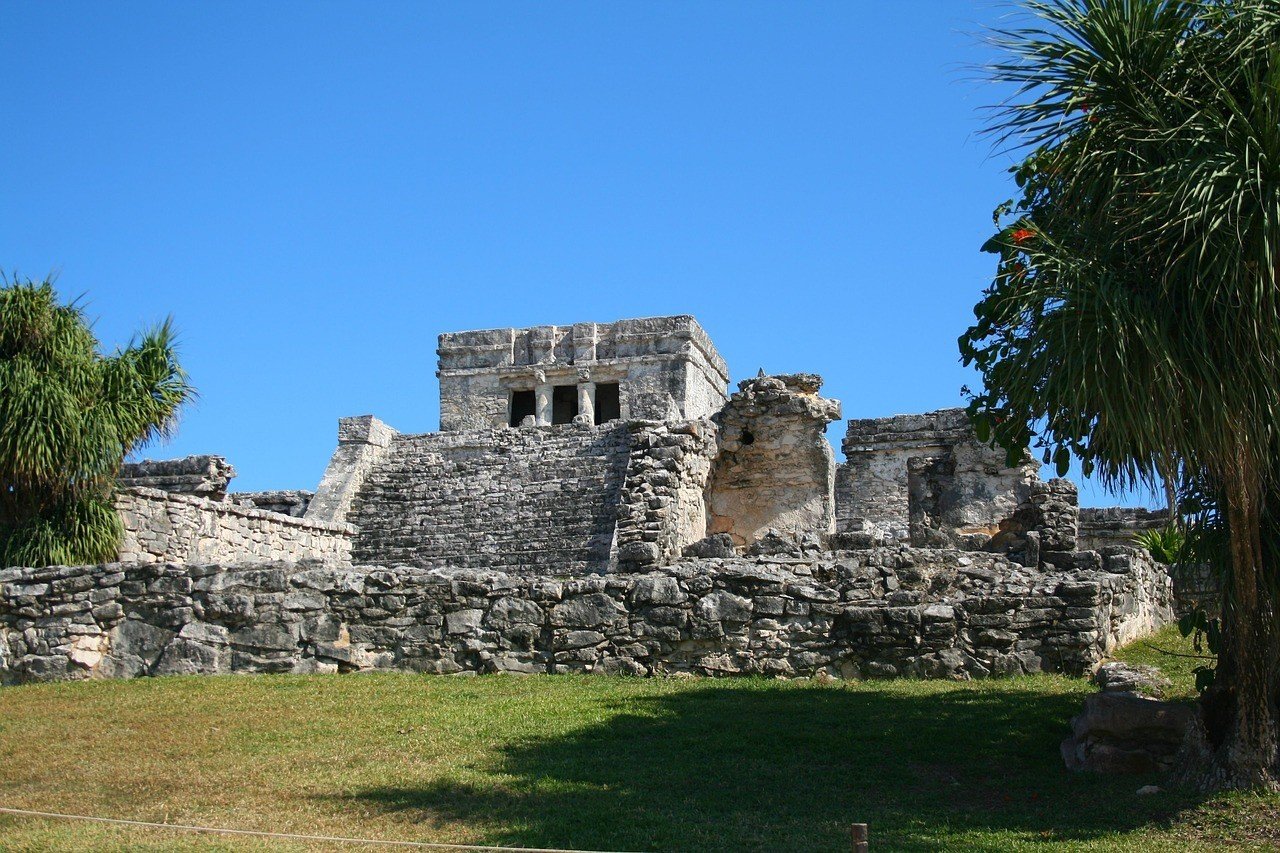 It wouldn't be a trip to Cancun without discovering the ancient history of the Yucatan Peninsula – that's why they call this section of it the 'Riviera Maya' of course. For starters, we'd say head to El Meco: an archaeological site close to the city that's often missed by visitors, making for one of the more off the beaten track things to do in Cancun.
Stay a while, explore the ruins. They were first inhabited sometime around the 3rd century AD, and then grew again around the 11th century; you'll find a castillo (pyramid) amongst other crumbling vestiges of the past. A great place to get your Indiana Jones on.
First Time in Cancun
Zona Hotelera
Zona Hotelera is one of the most convenient and popular places to stay in Cancun. A short drive from El Centro, this area of the city caters to tourists.
Places to Visit:
Dine on fresh and delicious seafood at El Fish Fritanga
Enjoy the view at Fred's House Seafood Market & Grill
Swim in the shimmering turquoise waters of Playa Delfines
For more Places to Stay, check out our full Cancun Neighborhood Guide!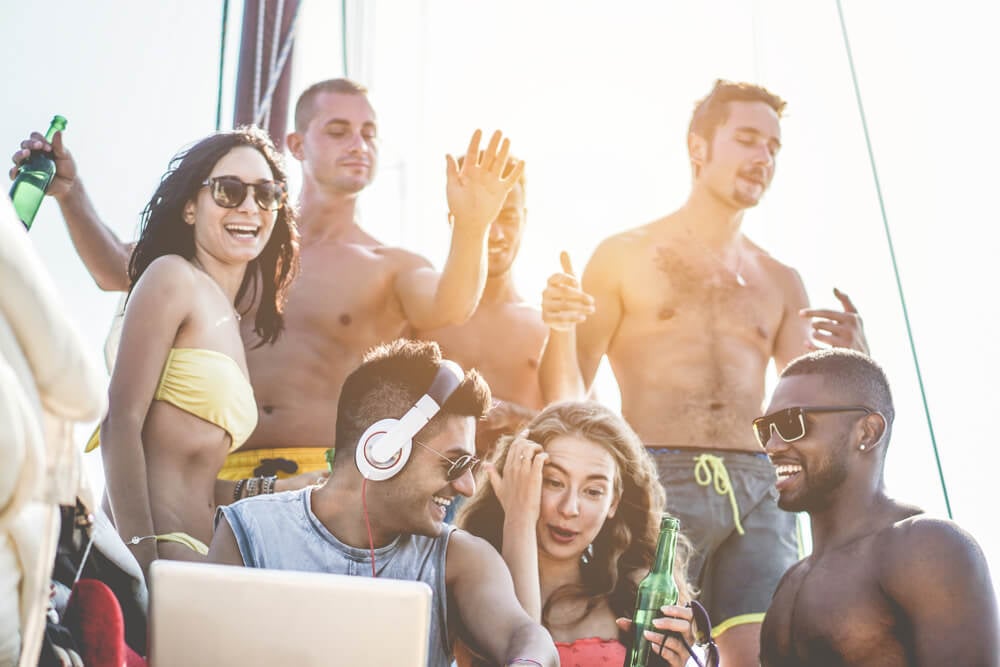 One of the top things to do in Cancun, of course, is to party. Cancun is classic Spring Break territory, but it doesn't have to be Spring Break for you to get involved in the action. One of the most classic ways to let your down is to head out on a booze cruise.
Head out on one of the boats leaving from Marina Kaybal prepare yourself for mayhem. Expect all sorts of big beats and booze on the boat as you cruise out into the Caribbean Sea. There'll be chances to snorkel, as well – best done before you drink too much, we'd suggest. Seeing the city from the sea as the sun sets is pretty cool, too.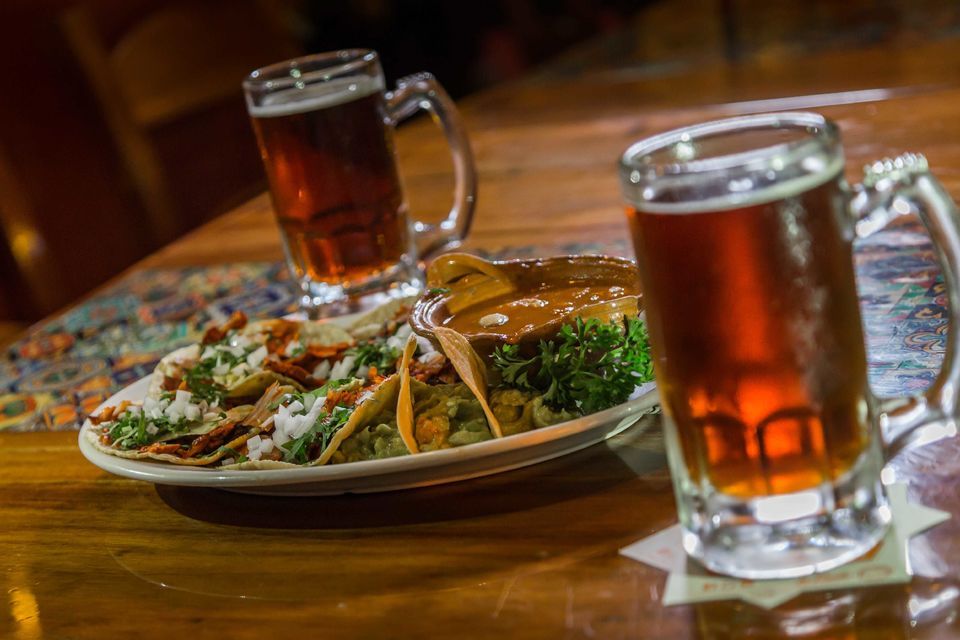 It's Mexico… why not tacos? And what better way to wash it all down than with some refreshing local beer? Cancun has a serious taco scene, but across the country, there are loads of different varieties; luckily in this party city, you can actually try a sample of different tacos from all four corners of Mexico, all containing the important food groups: beef, pork, chicken and fish.
Gorging yourself on tacos is, obviously, one of those unmissable things to do in Cancun that you just have to try out. You'll find loads of taco joints, but some of the best are Tacos Rigo in Downtown, El Polilla (at the Market) and Taco y Tequila. These are all must-tries.
Partying, Maya history, Mexican food: all top things to do in Cancun. But there's another thing about this city on the Yucatan Peninsula that's pretty stunning, and that's the fact the underwater world. Being near some pristine coral reefs just offshore, it's a prime spot for diving and snorkelling.
To make the marine world that much more weird and wonderful, the MUSA (Museo Subaquatico de Arte) have placed 500 statues and sculptures that help promote the growth of coral. It's eerie, it's fascinating, and is a pretty unusual thing to do in Cancun. If you can't scuba, snorkel; if you can't snorkel, take a glass-bottomed boat. Either way: go take a look!
Probably the best day trip from Cancun (especially since it's so close; just an hour away) is to head out and explore the Isla Mujeres. With its turquoise water, white sand beaches, seafood restaurants, and general beauty, it's a must-visit.
Take a catamaran from Marina Chac Chi in the morning and sail to this stunning island, taking in the scenery from the boat. It's best to spend a whole day on this island – what you get up to is your choice. It's a paradise island, basically. Once very important to the Maya, there are the remains of a temple located on the south coast of the island to discover, too.
Cancun is in such easy reach of some of Mexico's super diverse wildlife and natural landscapes that not going to experience some of it would be stupid. Reachable from the nearby town of Paso Lagatos, the Sian Ka'an Biosphere Reserve to the south is best explored by boat and makes for a great day trip from Cancun.
Boca Paila Bridge, one part of this nature reserve, is a pretty interesting place: it's where the lagoon meets the Caribbean Sea and is where you can see crocodiles in the wild. Onwards from here on your marine safari, spot wild dolphins and manatees, as well as sea turtles and different species of marine birds. A cool day out for nature-lovers.
9. Spend the day doing nothing on the beach
Surprise, surprise: chilling out on the beach all day is definitely one of our favourite things to do in Cancun. All you have to do is find a beach that suits you, stake out a spot (making sure it's a quick walk for lunch and drinks – maybe even dinner) and the day is yours.
Playa Forum is a particularly good spot to kick back in a lounge chair all day. It's in the heart of the Hotel Zone and, with white sand and crystal waters, there's space for everyone. It makes for an easy beach day, with tons of eating and drinking nearby, too. For something less in the thick of it, Playa Tortuga is smaller and has cheap eateries; fans of water sports should head to Playa Chac Mool.
You probably know about the Day of the Dead (or Dia de los Muertos) already. That's easy. But what you probably don't know about is the very special Day of the Dead festivities at Coba, an archaeological site just a stone's throw from Cancun.
The local Maya community here, known as Tres Reyes, puts on the Hanal Pixan ('Food of the Soul') ceremony here. This involves candle-lighting, offerings of food to ancestors to continue their bond with the living, and picnics of traditional food of the region. Witnessing this genuine ceremony is one of the more unique things to do in Cancun.
The Best Travel Backpack?!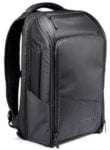 Pssssst! Not picked the perfect travel backpack yet? The Broke Backpacker team has tried out over thirty backpacks this year! Our favourite carry on backpack is the Nomatic Travel Backpack.
Check out our full review!
Unusual Things to Do in Cancun
Still not quite satisfied with the activity options? Don't worry, there are loads of epic places in Cancun just waiting to be explored.
You want unusual things to do in Cancun? How about visiting an actual shaman? Yeah. We thought so. Take a trip to a temazcal (shaman's hut) and you'll have the opportunity, not just to visit and say 'hello' to a real-life shaman, but also to take part in a shamanic ceremony in the temazcal itself.
You'll sit opposite the shaman as he burns aromatic herbs and copal (tree resin), opens and closes to door to control periods intense heat – and aroma – from the fire and intervals of cooling, all to purify your thoughts and rid yourself of bad intentions. If you feel like you need a release, and want to learn something about traditional Mexican culture, here's the place for you.
The Riviera Maya isn't just a great spot for crumbling Maya ruins, or beaches, or partying, but is, in fact, a pretty unreal spot for birdwatching. Birdwatching, where you're from, may not be greatly exciting, but the birds you'll get to see here are colourful, exotic and rare – we're talking next level birdwatching.
Thousands of migratory birds make their way to the Yucatan Peninsula at different times of the year, making birdwatching a great thing to do in Cancun regardless of when you visit. Catch a glimpse of tropical gnatcatchers, Yucatan jays, orange orioles, and cinnamon hummingbirds to name just a few of around 90 species. Take your binoculars and become the twitcher you were born to be.
Water features heavily on any trip to Cancun, but for some truly awesome water, we definitely recommend heading a few hours by car to Las Coloradas. These are pink lakes – yes, pink – and, together with the blue sky, make for some supreme Instagram fodder. Why the heck are they pink?
The red algae and brine shrimp living in these shallow, salty waters literally lend their own colour to the lakes, turning them a shade of strawberry milkshake, pastel pink. Part of the Rio Lagatos Biosphere Reserve, these lakes are protected: and so they should be. Seeing them is one of the most awesome, unusual things to do in Cancun. Flamingos even live nearby too, if you feel like even pinker.
Safety in Cancun
In spite of its major reputation as a party city and concerns about crime, Cancun is actually a pretty safe place to be – especially in the Hotel Zone, where most tourists tend to stay. The Mexican government have put a force of tourist police in the Hotel Zone, making it well policed at all times.
There are, obviously, going to be places that are less safe than others; for instance, Downtown is less safe than the Hotel Zone, but that almost goes without saying.
Wherever you are, and especially in remote areas, you should watch out for your valuables at all times. Petty theft does happen, and especially on isolated beaches when you're out swimming.
Hurricane Season (June – November) is something to be aware of; this brings flooding and landslides and can disrupt travel plans. Be aware of riptides and currents, too. And definitely don't drink alcohol before swimming in the sea – not smart!
Other than that, Cancun is generally safe. Keep your wits about you and use your common sense and you should be fine.
Have a look at the Cancun Safety Guide before you fly and always get travel insurance. Check out our roundup of the best travel insurance.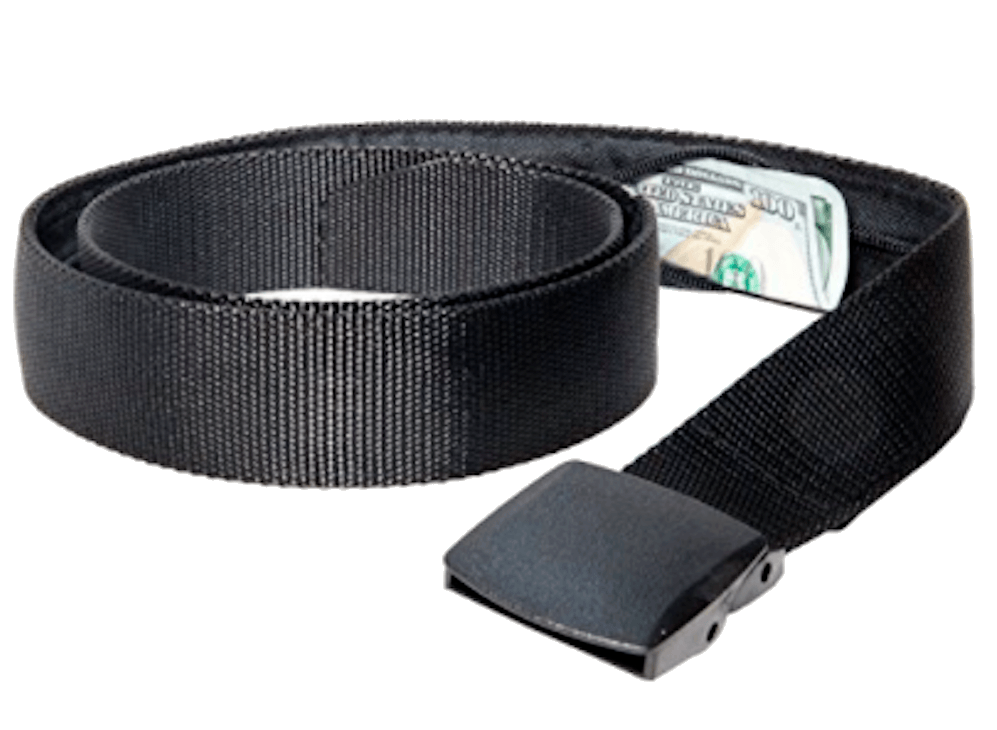 You should always have emergency cash hidden on you - pick up this awesome security belt with its hidden pocket before you travel, it's perfect for hiding money, a passport photocopy.
Things to Do in Cancun at Night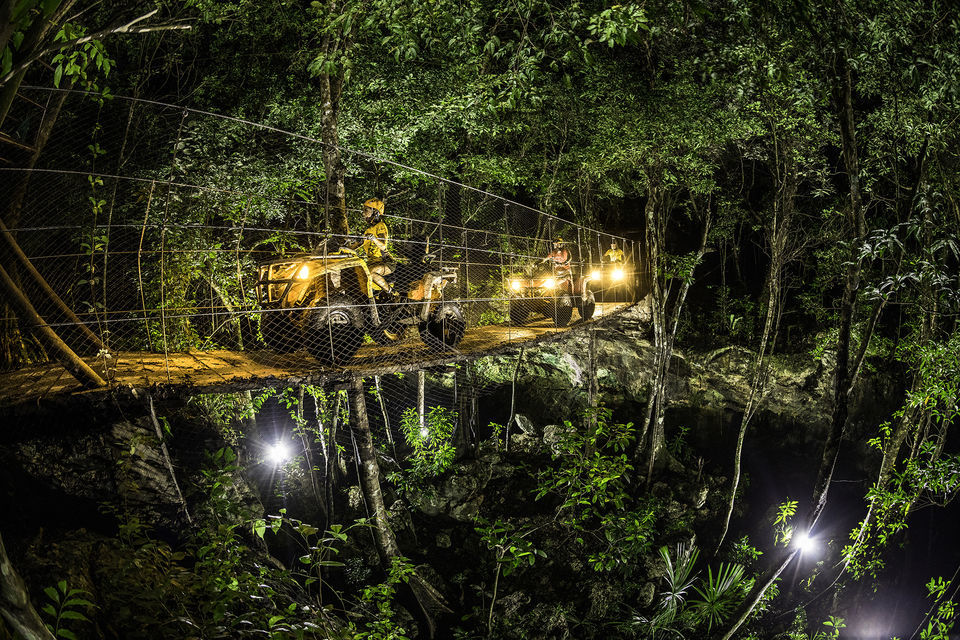 You've seen pink lakes. You've seen under the water. You've even discovered some ancient ruins. There's also jungles. But you don't want to just go in the day time: go at night for extra adrenaline factor. Obviously, you don't want to go hiking around a jungle at night by yourself, right? So we would highly recommend a tour. But not any kind of tour: we're talking ATV.
Hit up the folks at Alltournative and get involved in driving around the paths and winding trails of jungles. We mean, when do you actually get the chance to drive an ATV around a jungle after dark? Like something out of Mario Kart, this is easily one of the best things to do in Cancun at night.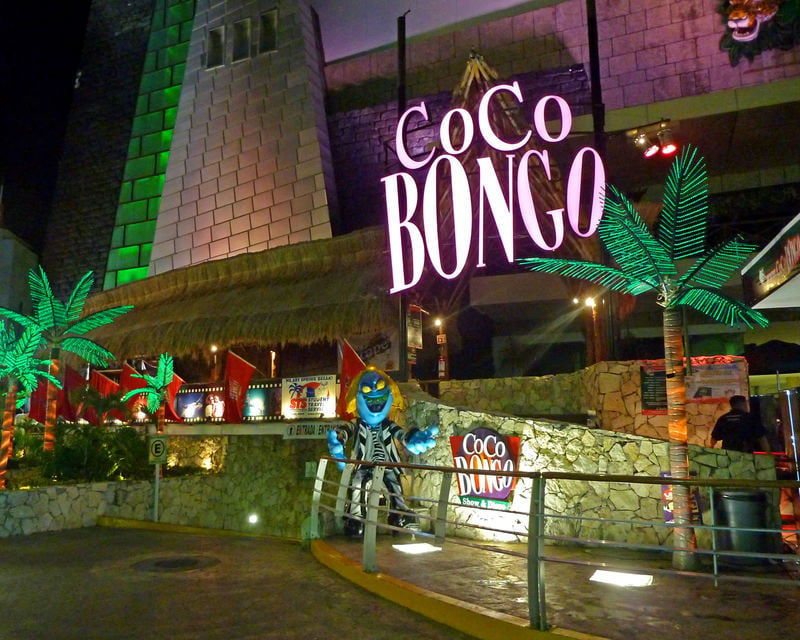 It's time to party. Not on a boat, but this time on dry land. Slip on your best party frock and see what this legendary party town has to offer. There are a bunch of pretty famous places to drink and dance until the early hours. Congo Bar is a good spot for a drink on the terrace, and maybe a spot of beer pong, for starters.
Legendary Cancun drinking spot Senor Frogs is more full-on – the sort of place you can start busting out a few dance moves. Congo Bongo, however, will be the place to finish up: comes complete with acrobatic shows, live music and, yes, more drink. Needless to say, probably the top thing to do in Cancun at night is party, and party you shall!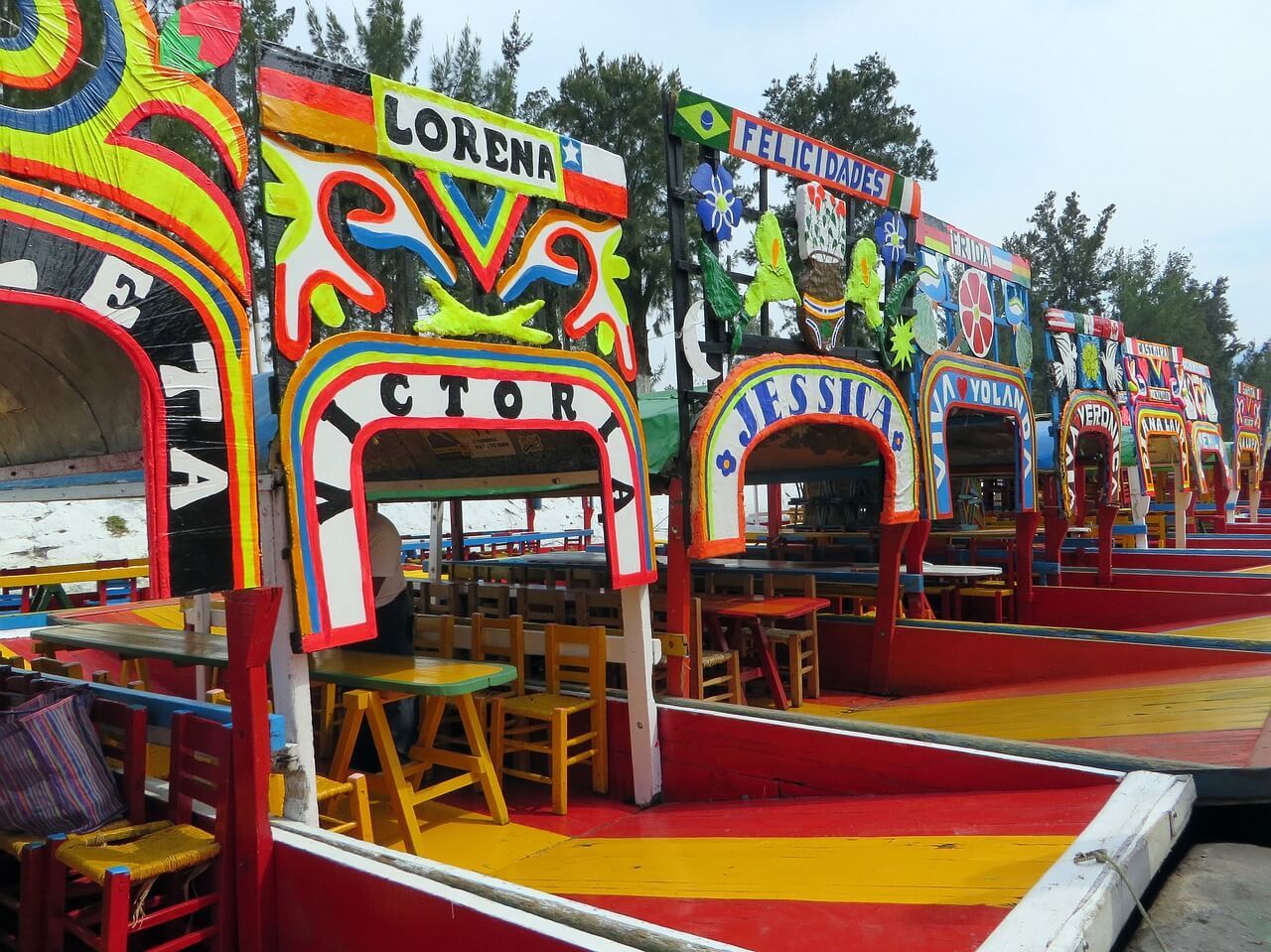 If you're looking for something maybe just a little bit more sophisticated than club nights or booze cruises, look no further than having a Mexican fiesta on a tragineras (sort of like a gondola). It's one of the best things to do in Cancun at night, so get a few of your hostel buddies together and book yourself on one of these super fun boats.
You'll get treated to mariachi bands, traditional Mexican food, and a fair bit of drink, all whilst floating around on the mad, neon-lit tragineras along jungle canals. It's a dinner party with a difference aboard a still-working slice of Mexican heritage – what's not to like?
Visiting Cancun? Don't risk having to sit on the floor or change your itinerary because you missed the last ticket at the station! Find the best transport, best time and the best fare with Bookaway. And why not use what you've saved to treat yourself to a cerveza helada on arrival?
It only takes 2 minutes! Book your transport on Bookaway now and guarantee your seat easily.
Where to Stay in Cancun
Looking for a specific place to stay? These are our highest recommendations for places to stay in Cancun.
If you want to hit the beach while you're here or join the nearby parties, this Selina location is perfectly positioned. Though you may have trouble breaking away from their property, which boasts amenities like a resort-style pool, a yoga deck, a movie room, and an excellent restaurant and bar. This place is one of the best hostels in Cancun!
Check Availability
Hotel La Joya Isla Mujeres is our choice for the best hotel in Cancun. Just steps from the sea, this hotel has a private beach, an outdoor pool, and both a restaurant and bar. It is charming and cosy and has just 11 rooms.
View on Booking.com
Romantic Things to Do in Cancun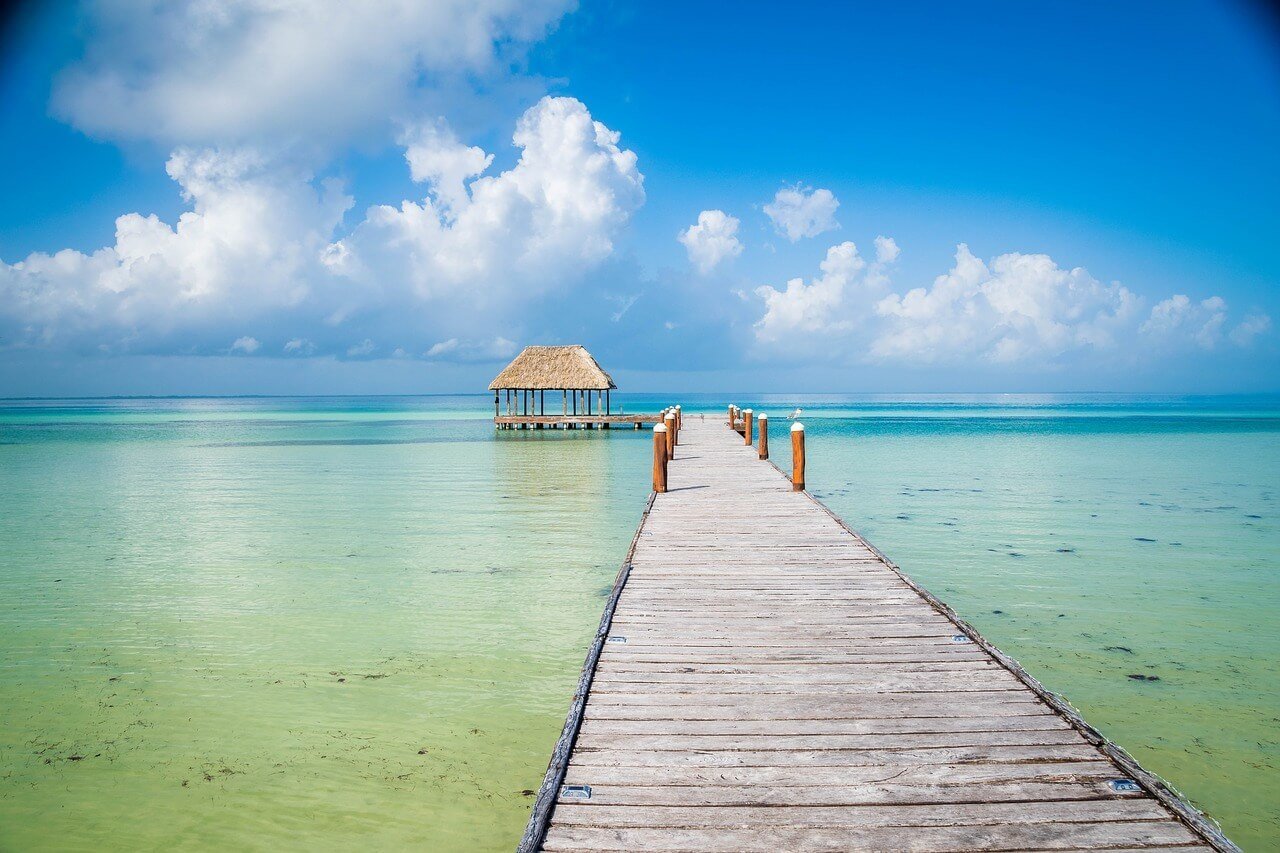 Nothing quite says "romantic stuff to do in Cancun" than journeying to your very own paradise beach. That's what you'll get if you make your way to Holbox, the not so romantically named, but very beautiful, island.
It's a car-free island with a laid-back village and plenty of white sand beaches. Well away from the big hotels and loud music of Cancun, Holbox is a great thing to do in Cancun for couples. There aren't even any paved streets, so you'll get to beach hop driving around on golf carts instead of cars. Honestly, you'll love it.
If you and your partner are foodies – or, you know, just happen to like food – then you are going to very much enjoy learning to cook a few Mexican classics together. There are a whole host of different Mexican cooking classes you can enrol yourselves in, often including a trip to the market to source local ingredients beforehand. It's all pretty cool.
One of these companies is Cancun Food Tours, who'll actually take you to one of Cancun's top restaurants. Get to use traditional utensils, learn some tricks on cooking Mexican food, and ultimately have a recipe or two to take back with you for those all-important staying-in date nights.
Do You Need Travel Insurance?
Don't forget to sort your travel insurance! We've put together a roundup of Travel Insurance for backpackers – check it out here, or if you're low on time, get a quote from World Nomads, our favorite travel insurance provider.
Getting an estimate from World Nomads is simple – just click the button or image below, fill out the necessary info, and you're on your way!

Best Free Things to Do in Cancun
19. Stroll around Market 28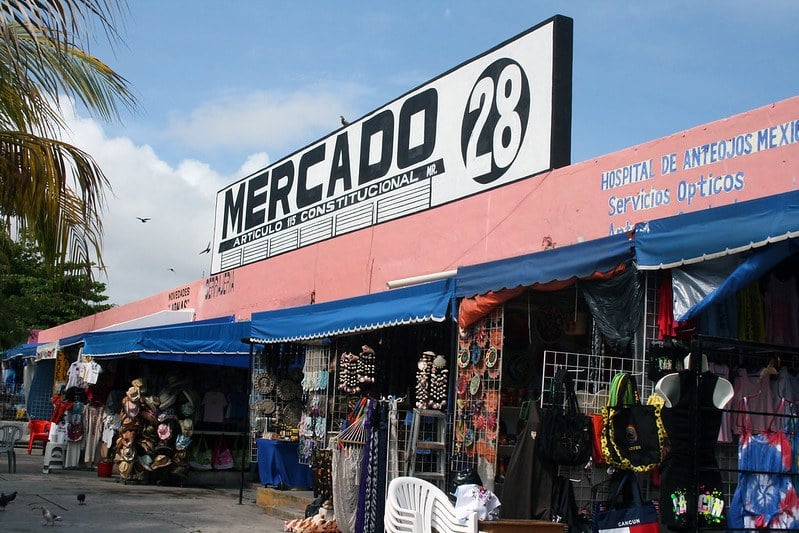 There's nothing quite like strolling around a market. These, anywhere in the world, are an awesome way to experience a culture, so when you're in Cancun you should definitely hit up a local market; trust us: you won't be getting much culture from the clubs and bars of the Hotel Zone.
One of the best things about markets: they cost nothing! So if you want something free to do in Cancun, hit up Market 28. It's a flea market in Downtown Cancun, a must-see if you feel like grabbing a few unusual knick-knacks, or just to experience the sights and sounds of a real Mexican market.
20. Take a snap next to the Cancun sign
Ok, you got us. Nothing quite says "I'm in Cancun" more than being papped next to the Cancun sign. So if you really are looking for one of those quite tourist-y but nevertheless unmissable things to do in Cancun, head to the sign at Playa Delfines in the Hotel Zone and strike a pose next to the sign. And guess what? It's totally free of charge.
It's pretty popular, so we would recommend heading there early. Then again, if you want a more epic backdrop, head there for sunset.
21. Watch the sunset at Playa Delfines
And, well, since you're in the area anyway – after snapping all those photos with the Cancun sign – you may as well stay and watch a sundowner from Playa Delfines. Easily one of the best free things to do in Cancun, sitting on the undeveloped Playa Delfines (meaning "dolphin beach") with almost no buildings in sight is a great way to spend the early evening.
What's more, it's an easy taxi or bus ride from the city, making it convenient if you're staying on the other side of town. For Instagrammers, there's a wooden lookout where you can get some very nice shots of the whole sunset thing unfolding. It's pretty stunning, actually.
Cancun Packing List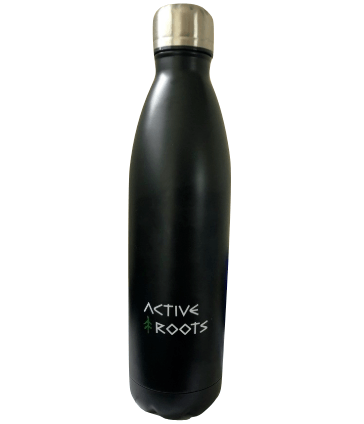 1. Travel Water Bottle: Always travel with a water bottle – it'll save you money and reduce your plastic footprint on our planet. AR bottle are tough, lightweight and maintain the temperature of your beverage – so you can enjoy a cold red bull, or a hot coffee, no matter where you are. For every AR bottle sold, we donate 10% to PlasticOceans.org – an initiative to reduce plastic in our oceans!
2. Microfibre Towel: It's always worth packing a proper towel. Hostel towels are scummy and take forever to dry. Microfibre towels dry quickly, are compact, lightweight and can be used as a blanket or yoga mat if need be.
3. Security Belt with Hidden Pocket: I never hit the road without my security belt. This is a regular looking belt with a concealed pocket on the inside – you can hide up to twenty notes inside and wear it through airport scanners without it setting them off. This is hands down the best way to hide your cash.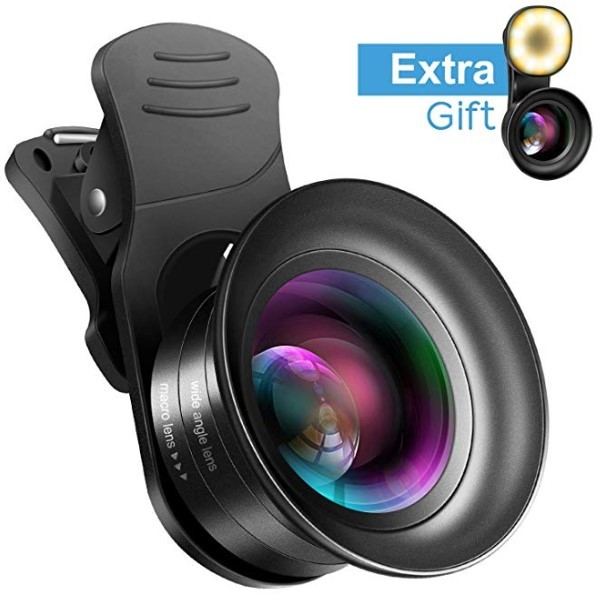 4. Camera or Cell Phone Camera Accessories: One thing's for sure – Cancun is a picturesque destination! Get perfect shots from your phone using clip-on-lenses with wide-angle, close-up and optical zoom. With the ability to turn travel pictures from basic to professional, this universal lens sits neatly over any phone camera and comes with a durable, travel-friendly case!
5. International Adapter: Cancun outlets accommodate typical US two-pronged plugs, but for electronics that have three prongs or if your plugs are of a different variety, you'll need an adapter. Save yourself the hassle of trying to track down an adapter at your destination and paying twice as much than planning ahead by buying one online.
Books to Read in Cancun
Things to Do with Kids in Cancun
If you're looking for things to do with kids in Cancun, this one is pretty much a no-brainer; Xcaret is a wildlife sanctuary/eco-tourism destination/amusement park that has plenty of attractions to keep kids of pretty much any age entertained. For multiple hours, too!
One thing you get to do at this place is swim in an underground river (which is a pretty adventurous thing to do in Cancun no matter how old you are!). You can stroll through the jungle, too. And – this being the Maya Rivieria – there are some ruins to explore here as well. Basically, if you're looking for a whole day of fun, and you're here as a family, go to Xcaret. You won't regret it!
We're not so hot on the idea of zoos or actual aquariums, but a natural aquarium? That we can get on board with. At Xel Ha Park you'll get to swim and snorkel with fish that populate a natural inlet that leads into the Caribbean Sea. You'll get to enjoy spotting the marine life here (more than 90 species) in a safe environment, making it a great thing to do in Cancun with kids.
Being a park and all, you won't have to worry about bringing a snorkel for every single member of the family – they'll loan you the necessary equipment. A highlight isn't just swimming in the sea, but in a cenote, too (after going down a huge slide leading into it, of course).
Other Things to Do in Cancun
The Riveria Maya is pretty famous for a lot of things, as we've established, the jungles being one of them. Whilst ATV-ing through the jungles may not be your thing, least of all actually having to hike through them and get super sweaty (what about the dangerous bugs and stuff?), a better way to travel through the jungle is a simple one: ziplining.
Head over to Xplor Park for one of the more adventurous things to do in Cancun, where you'll get to hurtle through the treetops across 7 ziplines, feeling like Superman or some other flying superhero. These are some long runs with tall towers. Tip: bring swimwear, since one of the lines passes through an actual waterfall!
25. Crawl around Cancun's caves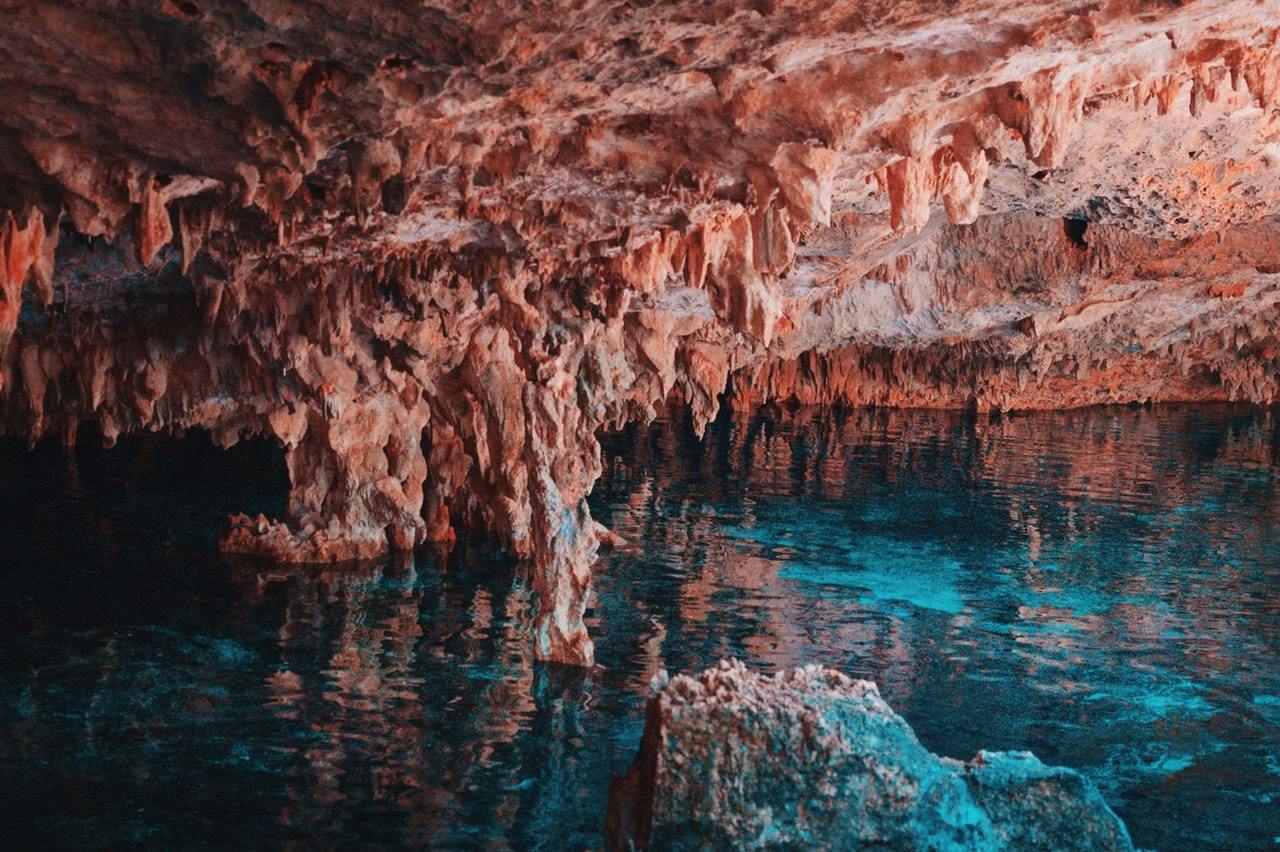 Caving may not be your thing – if that's the case, skip this one. We totally get claustrophobia. But if you're all about getting your spelunking on, and you're itching for an outdoors-y thing to do in Cancun, then we would recommend the adventurous (if not slightly scary) visit to some recently discovered caves near the city itself.
Not only will you get to see some a cool collection of stalactites and stalagmites, but there's also a connection between these caves and the ancient Mayan people. The best way to experience caving is to not go by yourself (that would be dumb); go with a guide from a company like Contoy Excursions.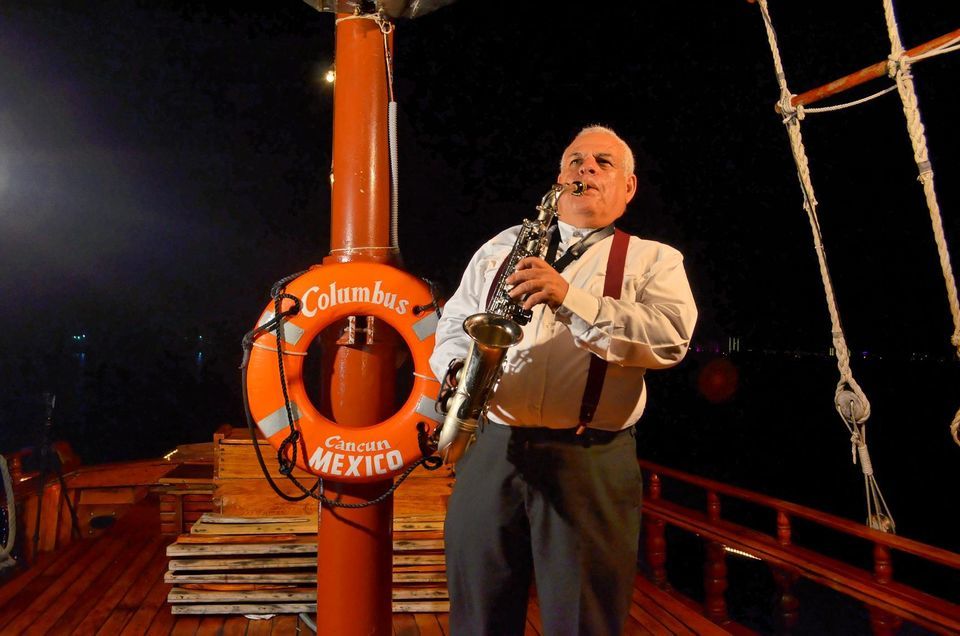 The Spanish have a lot to answer for in this part of the world. They colonised basically all of the coast and inland areas along here. They've left behind a few things, Spanish being one of them. Another thing you might know from the world of Spanish maritime meddling with other parts of the world: their galleons.
For something pretty wacky to do in Cancun, you could head out on a replica galleon dubbed Columbus for dinner and drinks. Booking can be done online. Well away from the Hotel Zone and cenotes, it's one of the more, um, unique things to do in Cancun; you'll even be serenaded by a live saxophonist. Neat.
Maybe you've just about done everything there is to be done in Cancun, maybe you don't feel like going on an ATV through a jungle, or taking a trip to a paradise island. Maybe what you really want to do is fly through the air on a water-powered jetpack. Maybe that's exactly what we should all be doing.
Is this the future? Who knows. Who cares. It's fun. Head to the Hotel Zone and spot people being propelled into the air on jets of water. That's where you stop and make your enquiries. You've got to be 12 years or older, which makes it a pretty fun thing to do in Cancun with older kids.
For those of you who like horseback riding, well, why not in Cancun? This won't just be any old horseback ride, by the way. Not at all. The sort of horseback ride you'll get involved with in Cancun will take you through tropical jungles and past pristine private beaches. Head to Cancun Polo Club for the chance to do just that.
In fact, it doesn't matter if you've got experience or not; your guide will tailor the whole thing to you. It's basically one of the more chilled outdoors-y, adventurous things to do in Cancun.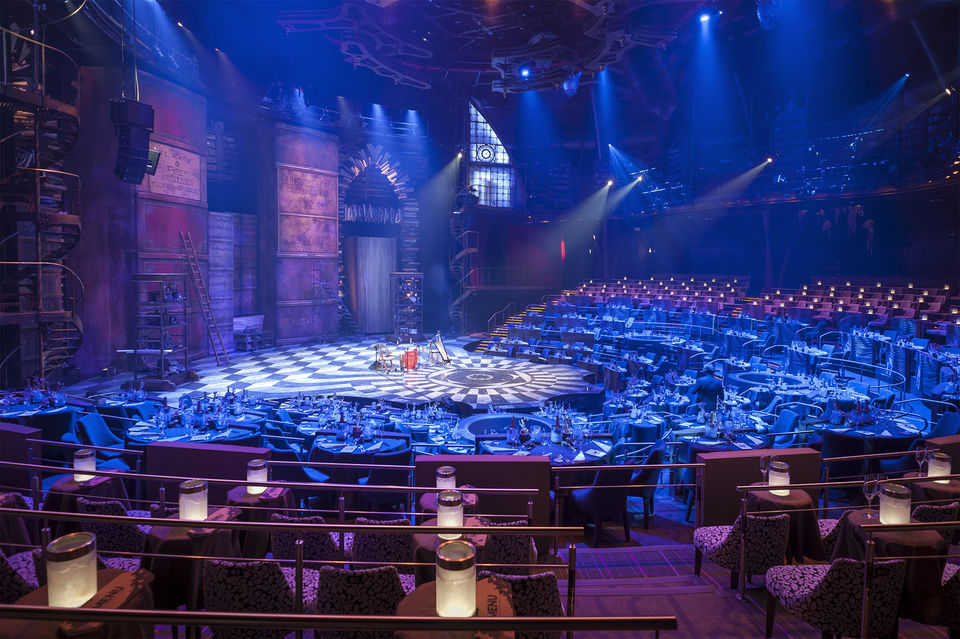 You may be thinking, "Cirque du Soleil? What…?" But no guys: really. This is actually the first-ever Cirque du Soleil to not be in the United States and, accordingly, has been given a Mexican makeover for a pretty unusual thing to do in Cancun. And it's got a Disney-worthy plot: Joya is the story of an alchemist and his granddaughter as they travel through a mangrove swamp, searching for the secrets of life.
Grab yourself a ticket; it may not cheap, but it is worth it for a special way to spend the night in Cancun. It's total entertainment. If you're got children with you, they will be enthralled. We're into it if that's any endorsement.
Are you headed to Cancun on a particularly special vacation? Maybe it's a family trip for your parents' anniversary, a landmark birthday occasion, a baby's first trip abroad, or even a bachelor party or something? If so then you'll want to have some cool photos to remember it by. And, unless one of your group is a professional photographer, chances are you won't get the best results.
Lucky for you there are a few good companies out there in Cancun who can capture your essence and put it onto a piece of glossy paper, all by the magic of photography. Head online to find a good one, but make sure they've got ace reviews.
31. Make a day of it in Tulum
Another of the Riviera Maya's principal towns is the more laid-back, but still quite party-centric, Tulum. Taking just under two hours to drive, it's well worth your time and is a very decent day trip from Cancun.
Lacking the huge hotels that Cancun has, Tulum is more about a chilled, get-away-from-it-all vibe. It has tourists, don't get us wrong, but a trip here will be a breath of fresh air. You can hang out on the Playa Paraiso, or you could see the amazingly well-preserved ruins of a Mayan port town in Tulum. There's even the opportunity to take a mud bath at the Laguna Kann Luum.
Day Trips From Cancun
If you're lucky enough to be spending more than 3 days in Cancun, there are a plethora of possibilities in and around the city that would make a great day trip. You'll really get to experience the Yucatan Peninsula in a whole new sense and enjoy every aspect of your Cancun itinerary.
Enjoy an incredible experience enjoying the gorgeous beaches and fascinating archeological zones of the Mayan Riviera as you discover some of the most important attractions in Quintana Roo, and swim in a sacred cenote of the ancient Maya civilization.
You'll get to enjoy the Mayan culture with a knowledgeable guide, starting from the seashore of the old Mayan city where you'll see incredible vestiges like El Castillo, El Templo de Los Frescos and its stunning powdery white sand beach. Next, discover Cobá, a hidden Mayan town with the tallest pyramid in the Yucatán Peninsula, surrounded by beautiful jungle scenery.
Spend a day visiting the famous island of Isla Mujeres on a catamaran. You'll get to enjoy the splendor of snorkeling the second largest coral reef in the world, admiring the incredible marine life and visiting the breathtaking Isla Mujeres and Playa Norte.
You're guaranteed a day of sunshine on the boat with the option to enjoy a variety of drinks from the bar, before admiring the incomparable biodiversity of the underwater world surrounding the rich corals. Next, enjoy a Mexican buffet prepared by the beach club where you'll get to enjoy the kayaks, swings and paddleboards.
Enjoy the impressive Mayan walled city of Tulum as you spend the day snorkeling with sea turtles and discovering some incredible cenotes and underground sinkholes of the Yucatan Peninsula.
You'll get to see the best of the reef and the impressive marine life in the crystal clear waters, as well as learn some fascinating facts about the local ecosystems and the Mayan culture. A day on the turquoise waters of the Caribbean sea promises a good day tour from Cancun, and will give you a whole new perspective on the impressive Mayan city of Tulum!
3 Day Cancun Itinerary
So those were some pretty awesome things to do in Cancun – and there are a lot of them. Naturally, you're going to want to try and pack it all in, but that may not be possible. What then? Well, we're here to help with a handy 3 day itinerary for your trip to Cancun so you can organise your time and make sure you've got the best schedule going, filled with only the best of the best in this super fun city.
Day 1
What better way to start off your time in Cancun than with a trip to a nearby cenote? These are definitely best visited early before the tourist crowds and daytrippers start making their way to 'em, so you'll want to be out as early as possible. A good one is Cenote Boca del Puma, not too far from Cancun itself. Refresh yourself, take photos, enjoy the stunning natural scenery, and make your way back.
Lunch is a simple matter of tacos and beer. Tacos Rigo is a great option for both of these things. When you're satisfied with your food and drink situation, head in a cab for a 27 minute drive up the coast to the Cancun sign. This is an obligatory, must-do thing in Cancun. Don't worry if your snap takes just a few seconds: now it's time to marvel at the sunset at Playa Delfines, next-door to the sign.
Once you're suitably happy with your sunset experience, it's time for dinner. You must be hungry (we know we would be, even after all those tacos). Head to La Piazza on the beach itself for some amazing Italian food and cocktails; alternatively, you could actually sit down to drink and eat as the sun sets.
Day 2
You start your second day by taking a Isla Mujeres. From the Hotel Zone it's a 7 minute drive towards Downtown which will take you to Marina Chac Chi, the jumping-off point for the paradise island itself. Once you're there, after an hour on the catamaran, the island is yours for the taking: enjoy the beaches, the turquoise waters, and the great seafood. There's loads of places to simply, um, do nothing!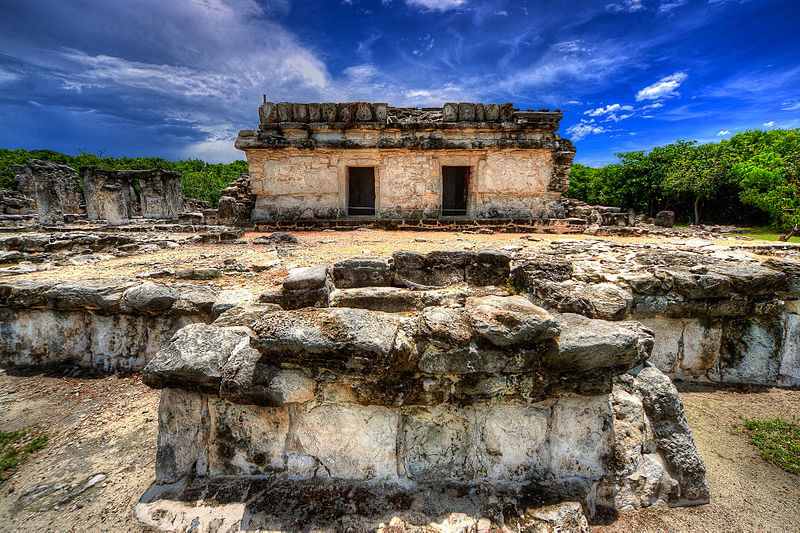 But you can't spend all day here, sorry. After another hour on the catamaran back to the mainland, head from Marina Chac Chi to Market 28, a 10 minute taxi ride away. Before you start browsing the "Mercado", as the locals call it, fill up with tacos at El Polilla or stuff yourself silly at Tortas las Chilanagas. Then it's a matter of shopping 'till you feel like dropping on local goods and trinkets.
Then you may feel like a siesta – you'll need one anyway. This is the night you get to hit up Cancun's famous nightlife. Head to hedonistic drinking holes like Senor Frogs (in the Hotel Zone), and then finish up with some very late night drinking, dancing and live spectacles at Congo Bongo. After you're done, The Surfing Burrito offers up 24-hour Mexican fare for hungry party animals post-club.
Day 3
Your third day in Cancun starts off with a historical trip to El Meco. This is an off the beaten track thing to do in Cancun, a seldom-visited archaeological site just a 20 minute drive from the city's Hotel Zone. (Hopefully, you're not too hungover to appreciate it!) Soak up the ruins then head back to the city to spend a little quality time on one of its many beaches. We'd recommend Playa Forum for ease.
Here there are plenty of sunloungers and beach clubs, all serving up good food for you to nurse your hangover (if you've got one). If you want a recommendation, one of our favourites for food and drink is Mandala Beach Club. Spend a little bit more time on the beach, splash around, catch a tan, whatever you feel like doing. Then it's time for your Mexican food cooking lesson.
Regardless on where you choose to learn how to cook up a storm Mexico style, it's still going to be around a 45 minute drive (towards Playa del Carmen) to your evening entertainment: Cirque du Soleil Joya. This is a treat, something special to do on your third night, and there's an option to have dinner and drinks there, too, during the amazing performance itself. A great way to top it all off.
Conclusion
Cancun isn't exactly a hidden Gem. It's very well known, both as a party town and as a gateway to some admittedly stunning slices of historical Maya sites. Everyone's heard of Chichen Itza, right? But luckily for any backpacker or independent traveller heading to this stunning region, it's easy to get under the surface of everything and find something different to do.
You may be looking for stuff to do in Cancun with your family, or you may be looking for, you know, more romantic things for couples; whatever it is, we are sure our insider's guide to discovering Cancun has you covered.
Yay for transparency! Some of the links in this post are affiliate links. This means that if you book your accommodation, buy a book or sort your insurance, I'll earn a small commission at no extra cost to you. I only link to stuff I've actually used and never endorse crap. Your support helps me keep the site going.
---
Need More Inspiration?
Like this post? PIN ME!!!