The gateway to the Maya Riviera – a stretch of beach resorts mingled with ancient Maya ruins and relics – Cancun is a top resort destination born in the 1970s. To this day people from all over the world still flock to the stunning beaches and resort atmosphere found here.
Cancun is well known to US university students as the party destination, especially for Spring Break. Party places around the world usually come with lower safety standards in Cancun, due to the atmosphere that surrounds that lifestyle.
Price inflation, scammers, street hawkers and petty theft are more common in these areas. The party mindset and increase in tourism also inevitably brings in more drug trafficking which can, in turn, can lead to an increase in cartel activity.
So quite understandably you'll be wondering, "Is Cancun safe to travel to?"
For this reason, we have decided to create this complete insider's guide to staying safe in Cancun. We will cover things from catching ferries to eating your way safely around the city.
Whether you're to Cancun alone, as a woman, or with the family – or you feel like driving the in Cancun I've got the tips for you.
Whilst COVD 19 has not gone away, the world is opening up again to travellers. Most governments advise against travel to Mexico and if you do visit, you may be subjected to quarantine upon returning home.
For the most up-to-date safety information and what you should be doing to help, please consult the WHO and your local government.
15/07/2020
How Safe is Cancun? (Our take)
You may not be coming to Cancun for the history but that's totally fine. The beaches here are stunning and the nightlife is poppin'. In fact, we don't blame you for coming to this place for a total beach getaway.
However, Cancun is far from what I'd consider a completely safe city.
There's been a rise in violence across all of the Yucatan Peninsula, as cartels are making a bigger push into the resort cities. In 2019, crime in Mexico was a serious issue.
In general, though, safety in Cancun is generally considered to be better than other parts of the Yucatan Peninsula. So let's get into the nitty-gritty of what's going on in the city.
Is Cancun Safe to Visit? (The facts.)
The fact is, Cancun is super popular; I mean it basically made the term Spring Break.
In January 2018 alone, Cancun International Airport welcomed 1.51 million passengers. That's just in one month! Crazy.
Cancun has always been a pretty chilled out place and boasted lower crime stats than much of the rest of Mexico. But in the first 8 months of 2018, there were 342 homicides in Cancun alone. That's 1.4 murders per day, which is more than double the average rate for the country.
The Mexican government, however, is on it. They've been making the effort to protect most of Cancun's neighborhoods and tourist destinations and keep the city safe for visitors. There's an increased police presence in the Zona Hotelera.
To put you ease, these murders are usually gang-related and happen outside the tourist areas and do not target tourists.
Is it Safe to Visit Cancun Right Now?
Well, as we said, the crime rate seems to have risen regarding violence in Cancun. So right now, even though things may be getting more sketchy, that doesn't mean it's affecting the safety of tourists in Cancun right now.
These violent crimes and incidents have put a lot of people off going to Cancun and officially there has been no travel advice warnings from the UK, and other governments, warning tourists about visiting this area of Mexico.
These incidents don't occur where you'd picture them to happen, like on the beach or something terrible. They are happening in distant areas of the city and countryside, where you probably won't be going anyway. You'll probably be with everyone else along the 14 miles of beach.
In general, Cancun doesn't see the levels of drug-related violence as other parts of Mexico. The cartels know tourism is a big business and they do not want to do anything to affect that income.
Other Cancun safety things to be aware of, that aren't human-related but more due to Mother Nature, is the weather! The rainy season in Cancun goes from June to November, which can bring cloudy skies, heavy rains and even some flooding.
If you visit Cancun during these off-season months make sure keep an eye on the weather. Rain days happen but usually, it's only for a few hours not all day long.
Do you need Travel Insurance for your trip? Even if you're only going for a few days, that's more than enough time to get smote by wrathful angels. Have fun in Cancun, but take it from us, overseas medical care and canceled flights can be seriously expensive – insurance can, therefore, be a life-saver.
Travel mishaps can and do happen and it is well worth thinking about insurance before you leave home.
We have used World Nomads for years now and I have personally made several claims. Why not get a quote from them yourself?
Do be sure to read the terms and conditions to make sure that the policy covers your needs.
Getting an estimate from World Nomads is simple – just click the button or image below, fill out the necessary info, and you're on your way!

Cancun is a place for good times and fun by the bucketload, so letting your hair down and getting your party on is probably something you're going to be doing here. Even so, it pays to know that this ain't a theme park – it's Mexico, which is 140th on the Global Peace Index.
That said, a lot of backpackers still visit Mexico, so it can't be too bad. Basically, as long as you travel smart and keep aware of the dangers then you should be fine.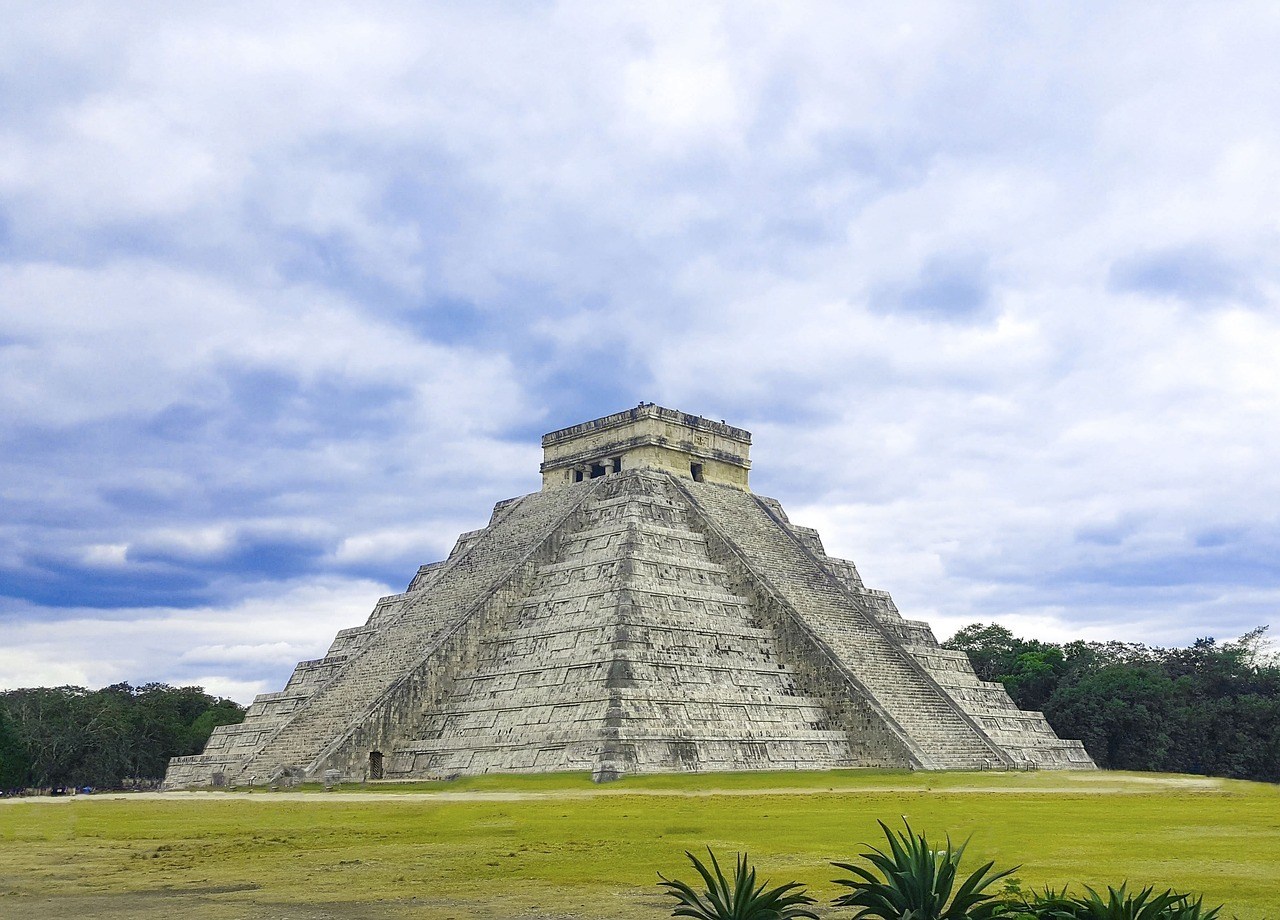 Knowing that it isn't always 100% paradise goes a long way in places that tourists tend to go to with the idea of nothing going wrong. Keep our handy travel tips for Cancun in mind and you'll have an awesome – and safe – time in!
Cancun Safety Tips for Travelling Smooth
Here are some things to watch out for in Cancun.
Be aware of street crime – It happens in every city! Cancun is a tourist destination and that does bring an increase in petty crime.
Stay aware of your surroundings – Being mindful of what's going on around you is always a good thing.
Keep your belongings close – Having dangly bags and valuables actively on show will definitely make you more of a target. Wear a money belt.
Careful when you're taking money out at ATMs in Cancun – Do it inside shops, banks or malls, and always be aware of who's behind you. Super Chedraui is a great place to get cash and food.
Learn some Spanish – It helps you get around, chat to people, order food. It's just nice to make the effort, right?
Don't trust scammers – People may come up to you asking for "help", but what they might mean is "financial help".
Watch out for police officers trying to fine you – Especially for something that doesn't seem like a crime. Take note of their ID number if you're not sure and head to the tourist police.
Carry a copy of your passport (including Mexican visa) at all times – Police can ask for this.
Dress down and avoid looking flashy – It just screams 'I'm a tourist and I'm not paying attention to anything around me!'
Zona Hotelera is safer than downtown Cancun – That's where pickpockets work the markets.
Make sure you know where you're going – It's not really the place to wander; you may inadvertently wander into a sketchy area.
Hand it over – If someone tries to rob you, give 'em what you've got. It's not worth it.
Maybe have a 'dummy wallet' – A crappy wallet full of a lil' bit of money that you can give to robbers. Not essential, but still.
Stay away from drugs – It's up to 25 years in prison for "drug offences". Plus, funding the drug barons of Mexico, do you really want to do that?
Street hawkers can be annoying – But don't be rude. They're just trying to make some money. A polite 'No, gracies' will do.
Don't get crazy drunk – I know, it's fun. But getting too drunk can seriously affect your safety, mainly in judging situations.
Choose a reputable company for adventure sports – Paragliding, scuba diving, jet-skiing… Read reviews, go with the best company, make sure they've got adequate safety in place.
Don't swim under the influence – Cancun is parties, Cancun is beaches. Swimming drunk or whatever seems like a good idea but it isn't – trust me.
If you see a warning sign for crocodiles, don't go near the water – Croc attacks on tourists have happened in the past.
Watch the weather advice warnings for Cancun during hurricane season – We said earlier, but that's June to November.
Cover up against mosquitoes – Dengue fever is a potential risk, so make sure you know how to keep mosquitoes away.
Some General Safety Tips from the OG Broke Backpacker
Keeping your money safe in Cancun
Anywhere in the world, wherever you happen to be, one of the most – if not the most – the annoying thing that can happen to you is losing money. Whether it's your own fault, or someone steals it off you, it ain't fun.
In Cancun, let's be honest: it could happen. You might let your guard down for a second and – boom, your wallet's gone. There's one best way to keep money safe in Cancun. How? Wearing a money belt.
Want to keep your money safe?
You should always have emergency cash hidden on you – pick up this awesome security belt with its hidden pocket before you travel, it's perfect for hiding money, a passport photocopy.
You're going to be able to find a whole load of different money belts out there if you have a quick search. Seriously though, there are a lot. So we're going to make life easier for you and recommend our top choice: the Active Roots Security Belt.
This is one awesome money belt. For three reasons: it's budget-friendly, it's durable and it looks like an actual belt.
Wearing the Active Roots Security Belt you won't have to be fiddling with a load of different compartments like some sort of backpacking commando. It's just a belt with a hidden zip pocket that you slot your dollar into. You may let your guard down, you might be in the wrong place at the wrong time but, no matter what, you'll always have a bit of cash to fall back on.
If you need a little more room for your passport and other travel valuables, have a look at a full-size money belt that tucks under your clothes instead.
If neither of those options appeals to your refined fashion sense, don't compromise! Opt for an infinity scarf with a hidden zipper pocket.
Travelling alone anywhere in the world, let's be honest: it's cool. You get to do what you want to do, and when you want to do it, but more than anything you only have yourself to rely on. Solo travel is a challenge sometimes, but I'll tell you what – it's totally worth the effort! Most of the times, you'll end up meeting the best people either while being out or staying at one of Cancun's awesome hostels.
The main thing when you're travelling by yourself is, surprise surprise, to look after yourself You've got to watch your own back if you're travelling alone to Cancun. You've got to be the one to say, This is travelling smart. And doing this is definitely going to help you to level up as a traveller.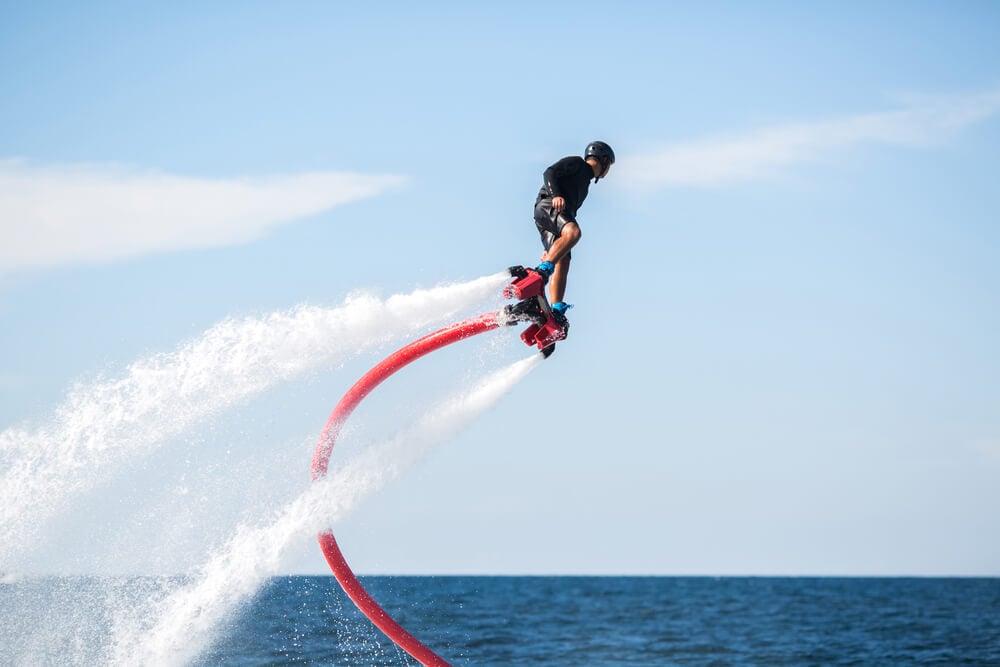 Mexico itself might have a reputation for drug gangs and corruption, but much of that doesn't really find its way to the touristed beaches of Cancun. Many people travel to Cancun alone safely.
This is a popular place – with plenty of opportunities to meet other people, and we've still got some travel tips for you!
Travelling to Cancun Alone – Tips and Pointers
Cancun is something of a party central, but we would advise against going out getting completely wasted. Losing your mind to alcohol, or whatever, has the potential to lead to dangerous, dodgy and honestly just pretty stupid situations.
Do your homework about what to do in the area. There's no point being by yourself but being too afraid to go out and do anything and looking lost can lead to you being targeted
But if you don't fancy going it alone, that's fine. Head on a tour and you'll get to go to places you might not have considered visiting in Cancun alone. You'll get to learn more about the area, meet some friendly people, and see cool stuff.
Read up about the accommodation you're going to stay in. Being stuck somewhere you don't like can change the whole trip, so make sure you book yourself a nice hostel in Cancun. Read reviews, make sure you're in a decent location, that it's sociable enough for you, reasonably clean.
Get clued up on social events happening in the area. These might be happening at other hostels, bars, and social spaces around town. If you feel like going to meet some other people – and more than likely have a couple of drinks – these are good places to do so.
Know your limits. Not just when it comes to drinking, but we're talking about everything. If you've had enough drinking for the week, stop. If you want to chill on the beach for days on end, do that. Don't burn out.
Don't run out of money. This is one of those places where one night of partying that leads to another night of partying and before you know it, you're low on funds. Don't let that happen. Make sure you have enough spare cash, and an emergency credit card – just in case.
Wandering around by yourself in sketchy areas just isn't clever. Even less so when it's night. There are areas to avoid in Cancun and it's smart to void them. Off the beaten track here can mean trouble so make sure what are the best areas in Cancun to stay in.
Is Cancun safe for female travelers?
Cancun for a solo female traveler is as safe as you make it, honestly. There are probably going to be unsavoury characters, as everywhere in the world, but that doesn't mean you shouldn't go. There's so much this beachside haven can offer! There are tons of people to meet, group activities to get involved in, and a lot of simply laying out on the beach soaking up the sun.
There's a lot to do in Cancun and lots people to meet up with, so you'll probably never feel like you're alone. Make friends when you're out, make friends at your hostel, or make a new buddy on a tour, there are loads of ways to do it!
Remember to use your common sense. There are things about being a female traveller that just don't apply to your male counterparts – male attention being one of them. It happens everywhere and vacation in Cancun is no different.
It's about travelling smart. If someone's weirding you out, remove yourself from their company. If a situation feels like it's getting sketchy, leave it. Cancun is a fairly safe tourist destination but it's always a bit less safe for the ladies.
To keep you extra secure we've got a few travel tips for women travelling to Cancun…
Travelling to Cancun as a Woman – Tips and Pointers
Excursions and trips are awesome. In fact, these are the perfect ways to both meet people and see what Cancun has to offer outside of where your feet can take you. Snorkeling trips, jaunts to Mayan ruins, hiking…get involved on a tour like this (making sure to read reviews) and you'll get to have an even more amazing time.
Research your hotel. You're probably going to want to read reviews written by fellow female travellers. This means you'll get a good insight into just how female-friendly any potential hostel or guesthouse actually is. A female-only dorm is going to be a nice option since there'll be other female travellers to meet.
Do not go wandering around by yourself at night. It's not really a clever thing to be doing many places in the world and definitely not in Mexico. This may be a resort destination, but it's still not 100% safe to be alone in Cancun at night as a woman.
Get connected with people and meet up. Check out Facebook groups, blogs of people who live in the area, Twitter, and Instagram – you might find a friend. Friends are everywhere!
If you're invited out to a party or an event, let someone know where you're going. Whether that's the staff at the hostel, your parents or friends back home, it's a good idea to tell someone what you're up to.
Push yourself to do things outside your comfort zone. But know that if something is actually making you feel uncomfortable, and it doesn't feel right, then don't do it, don't go along with it. Remove yourself from the situation. Take care of you.
Don't feel obliged to tell the truth. If someone's a little too interested in you – and you're totally not interested in them – then don't feel like you have to tell the truth about who you are or what you're doing. If you don't want to say, don't. White lies make for an easier exit.
If someone is really making you uncomfortable, make a fuss, make a scene. Tell staff. Yell "Fire!"
Keep your food and drink in sight at all times. Drink, and food, spiking is something that can happen, so don't watch your drink. Also, I'd say only buy your own drinks.
Don't lose your money to a pickpocket! 
There are tons of ways to store valuables and goods while traveling but a travel scarf has to be the least obtrusive and the most classy.
The Active Roots Zipper Scarf is your run-of-the-mill infinity scarf but with a hidden pocket that's big and sturdy enough for a night's cash, your phone, a passport and (hell with it) some snacks too!
Is Cancun safe to travel for families?
Being a beach resort, you'll find that Cancun is a safe place to travel for families, especially if you've got young children.
A vacation here is a fantastic opportunity to introduce your kids to a whole new country and culture. More than that though, it'll be an amazing beach holiday that they'll probably never forget.
Snorkelling, Mayan Ruins, personal trips on pirate ships (yup). It still comes with the understood hazards, but, otherwise, Cancun is safe for families.
When it comes to places to stay in Cancun, there's a whole selection of places on offer. Try not to get overwhelmed and opt for somewhere that's best for you and your family. All-inclusive resorts will often come with kids' clubs and babysitting services but some are adult-only. There are always Airbnbs in Cancun though!
All in all, Cancun is safe to travel for families and also a great destination!
Is it safe to drive in Cancun?
Whilst we wouldn't recommend driving downtown, it is safe enough to drive around most of this coastal city.
When it comes to car hire, make sure you use a reputable company and always check the car first – so you don't end up getting stung for damage you didn't do once you return it. (Take photos.) Also, make sure you arm yourself with solid rental car insurance.
Road signs are in Spanish but you should be able to work them out if you've got a bit of Spanish under your belt, though. A good idea would be to use Google Maps, or Maps.me, to help you drive around Cancun.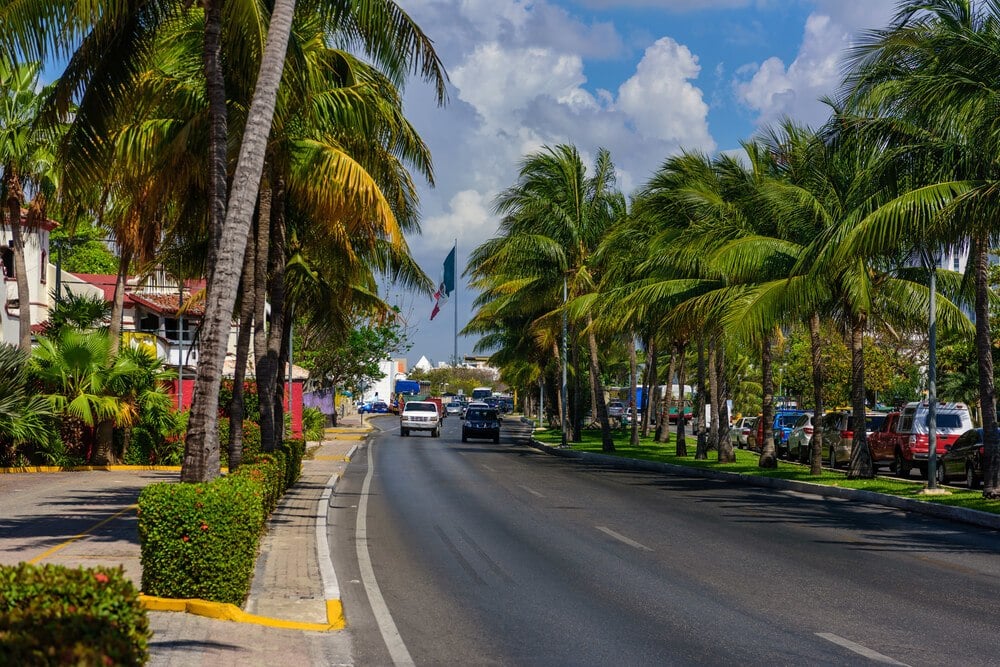 In the city, bus drivers pretty much rule the roost. They'll cut you up, slam on their breaks, weave in and out of traffic…
Another thing to note are the taxi drivers. There are thousands of them and for the most part, they're not good or considerate drivers. They'll cut you up as well, park wherever they want, generally drive a bit erratically.
To drive somewhere like Cancun, you'll have to be confident. It can get super busy and congested. You'll have to be careful where you park your car (so things don't get stolen from it).
So whilst you may be able to take yourself further inland and along the coast, if you've got a car, it's a real hassle. I'd say leave it. This one is for the travellers experienced in driving in chaotic countries.
Is Uber safe in Cancun?
People were super excited when Uber arrived in Cancun. It would help change the way taxis worked, everyone thought – for the better.
Sadly, Uber in Mexico has been touch-and-go. It was blocked completely for a while, but things are improving.
You'll find Uber in Cancun but maybe not as reliably as back home.
Are taxis safe in Cancun?
Taxis in Cancun are everywhere. However, you will have to be a little bit careful when you're using them. There are no meters in taxis in Cancun – always fun. You'll need to figure out the fare before you get in.
Speak to and agree with your driver before you get in, and definitely before you start moving, to avoid mishap and confrontation at your destination.
If you have pesos, use them. As a rule of thumb for taxis around the world, having small denominations on you is always a good idea.
When it comes to getting a taxi at the airport, if you get one from the taxi desk inside the airport itself it will cost you a lot more, but it is easier than having to deal directly with drivers once you're through the gate. You can get taxis outside the airport for cheaper and also you can take the ADO bus from the airport to Downtown Cancun at a decent price.
Taxis in Cancun are green with a white stripe and they will have the drivers' permit displayed in some prominent place; the same permit number will be on the license plate as well.
When getting a taxi from your hotel, there will usually be a rates card posted in some visible location outside the hotel – a list of set fares for set "zones". Taxis are required to have one in the car as well. Be aware that residents will pay around half of what tourists pay and there's nothing you can do about it.
That's it. Taxis are safe in Cancun.
Is public transportation in Cancun safe?
Other than taxis, there's the public transportation in Cancun. Mainly, this is the buses. That's pretty much the best way to get around – cheaper than taxis, for sure.
The buses that traverse the most popular routes are pretty frequent. These routes, R1 and R2 specifically, take you between the downtown areas of Cancun to the Zona Hotelera.
There are also other buses that run to other tourist spots. In addition, there are buses that run further afield; these buses are run by a company called ADO and go to places like the airport in Cancun, Playa del Carmenand Chichen Itza, which is pretty handy if you fancy a day trip or two.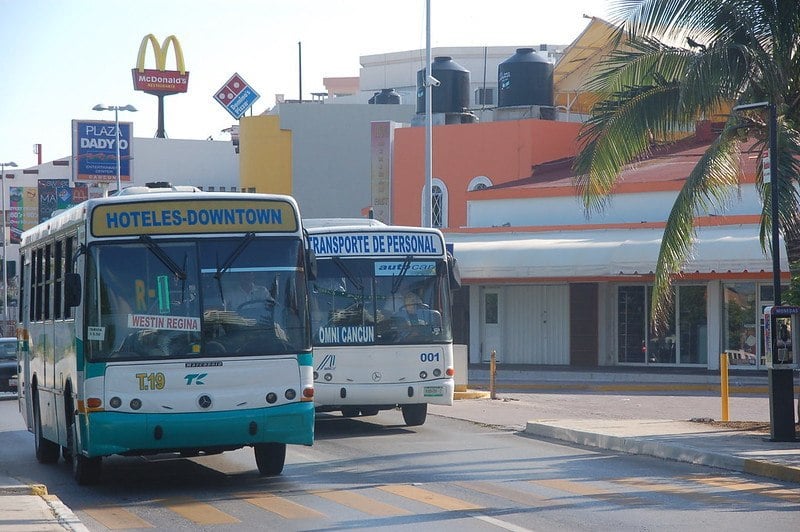 There's no stopping bell. When you want to get off, either tell the driver – or you could ask the driver beforehand to tell you when you get to a certain stop.
Buses in Cancun are safe in general. They're traversed mainly by tourists, anyway. That said, it's always good to be aware of your surroundings. Just make sure you keep your belongings close to you.
If you're going to be in Cancun for a sizeable chunk of time, and you are going to be using the public transport quite a bit, then we'd recommend getting yourself a Go Cancun Card. It'll help with things like round-trips and even entry to attractions.
If you want to go to islands like Isla des Mujeres, you can also take Cancun's ferry service. That's safe too!
Keep everything on you in transit!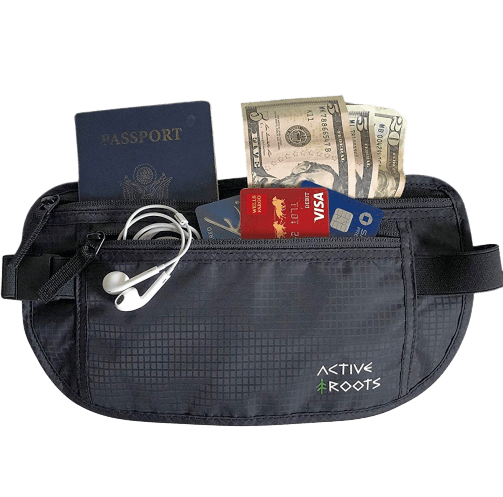 When moving from place to place, you shouldn't store travel documents in a bag, even if it's under your seat or overhead.
A full-sized money belt that stays tucked under your clothes keeps your documents and cash organized during your travels and assures nothing critical gets left behind or stolen.
Is the food in Cancun safe?
Mexican cuisine is fantastic! I mean who doesn't like Mexican food right? Sweet snacks like churros are a staple must-have when visiting Cancun as well as fresh seafood to enjoy. Cancun has a load of restaurants spread throughout the city, form local street vendors all the way to high-end eateries for more cultured connoisseurs of cuisine.
There are also loads of international restaurants in Cancun to choose from. Pizzas, vegetarian options, all that sort of stuff will be available and catered for at the most touristed restaurants – and at your hotel as well. But don't forget: local food shouldn't scare you that much.
I say go for it – just be smart with where you decide to eat, that's all! Eating in Cancun is pretty safe but there are always dodgy places around.
Eating Safety in Cancun
There seems to be a real thing about getting ill in Mexico from the food. But don't worry: local food can be eaten. It is safe to eat Mexican food in Cancun. But…
Read reviews. With the internet, you can find reviews of any restaurant ever in an instant. There's literally no excuse to be eating bad food, or even getting ill, when you're able to hop online and see just how good or bad any eatery is.
Go where the locals go. If anybody's going to know where the tastiest food is to be found, it's the people who actually live in Cancun. If you see a restaurant that's heaving with locals, it's probably a good idea to pull up a chair and dig in.
If you're really worried about food poisoning, stay away from fresh fruit and salad. This may have either not been washed properly or washed with untreated water, so if anything's going to make you ill, it's stuff like that. Just don't eat it.
Don't worry about street vendors or food stalls. All you'll have to do is make sure it looks clean (as possible) and fresh. A good tip would be to go at mealtimes – if you go when it's quiet, you may be eating leftovers that have been sat around in the heat for a while.
Another tip: watch the process of making the food. If the practices are up to scratch, great. If the vendors are doing things like handling money with the same hands they're making food with, maybe avoid it.
Watch out for that hotel buffet. These are convenient and amazing. We love buffets but they're not always where you're going to find the best food. In fact, with a lot of things left sitting around for buffet dinners and lunches, there are all sorts of chances for nasty germs to get into it.
Seafood, whilst it can be tasty, can be awful. That's mainly when it's past its best. If you're eating, or about to eat, seafood and it tastes, or smells, weird then stop eating.
Wash your hands. Save yourself the trouble of making yourself ill and just give them a scrub before you eat.
Can you drink the water in Cancun?
You probably shouldn't drink the water in Cancun. Cancun has one of the best water systems in Mexico and many locals drink the tap water, but their stomach is different from yours. Also, be careful of ice, salads, or anything washed in water.
Bring a refillable bottle and stick to filtered water that they'll probably have at your hotel or hostel. We have compared different travel water bottles in this article to help you decide which one is the best for you.
Want to save the world?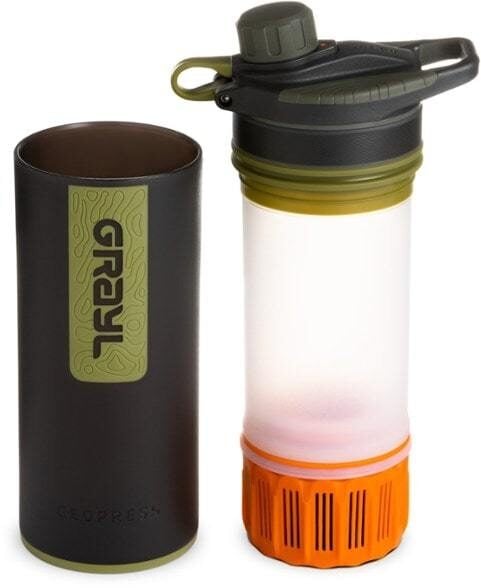 Single-use plastic bottles are a huge threat to Marine Life – Be a part of the solution and travel with a filter water bottle.
The GRAYL GEOPRESS water bottle is the ONLY all-in-one filter water bottle setup you'll need. Whether you need to purify the water from a hostel sink in Kathmandu or a stream trickle in the Andes, the Geopress has got you covered.
Read our full review of the GRAYL GEOPRESS!
If you want to explore the backcountry, we'd suggest boiling and filtering your water or using The GRAYL GEOPRESS. Filtered water bottles are awesome and another top travel tip for Cancun.
Is Cancun safe to live?
Cancun is a modern seaside city that definitely attracts people to live there – especially after having visited as a tourist. There's obviously going to be crime in certain areas, but you'll be surprised at how safe Cancun is to live in..
Residential places, like Isla Dorada, are beachside locations that are a mix of modern and Mexican culture; a good spot within walking distance of shops and schools. Given its prime, coastal location, Cancun is more expensive than other places in Mexico. That said, it's also safer than other Latin American destinations.
People from all over the world live and work in Cancun, especially from the US and Canada, and it offers up a good standard of living. People even retire here – it's just that nice.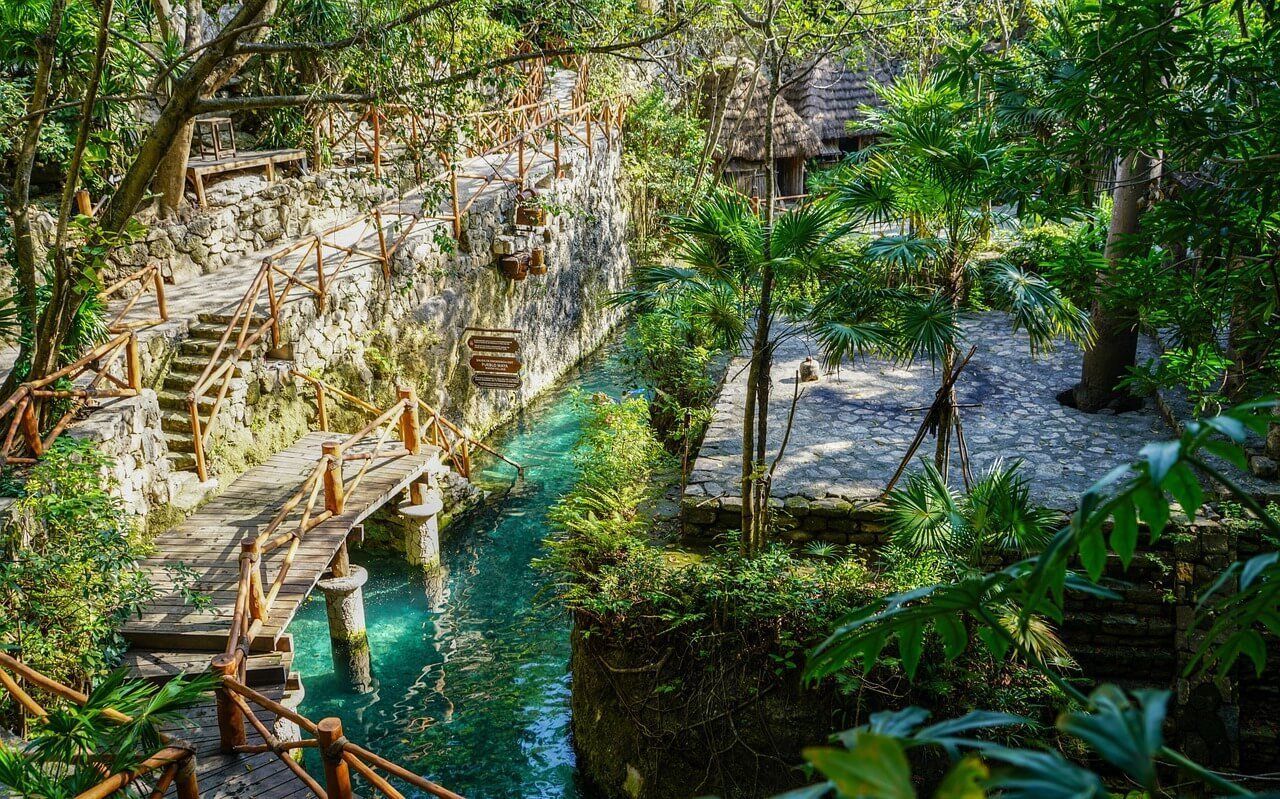 A lot of people speak English, which is pretty handy. You won't feel too isolated not knowing any Spanish and you should be able to make friends relatively easily, too. Spanish is a bonus, however.
It's a big city, though, with a population of over 1 million. Being a big city, you get big-city problems as well as big-city benefits: there is traffic and crime, but there are shops and restaurants, too. It's all a balance.
Basically, Cancun is a safe place to live. The local and national government are invested in keeping that way, too.
How is healthcare in Cancun?
When it comes to healthcare, Cancun has some pretty high standards. You shouldn't worry too much whilst living in or visiting Cancun. There are many top doctors, top dentists, and top healthcare practitioners situated here.
Cancun is even a popular destination for medical tourism. To be fair, we can think of worse places to go for medical procedures.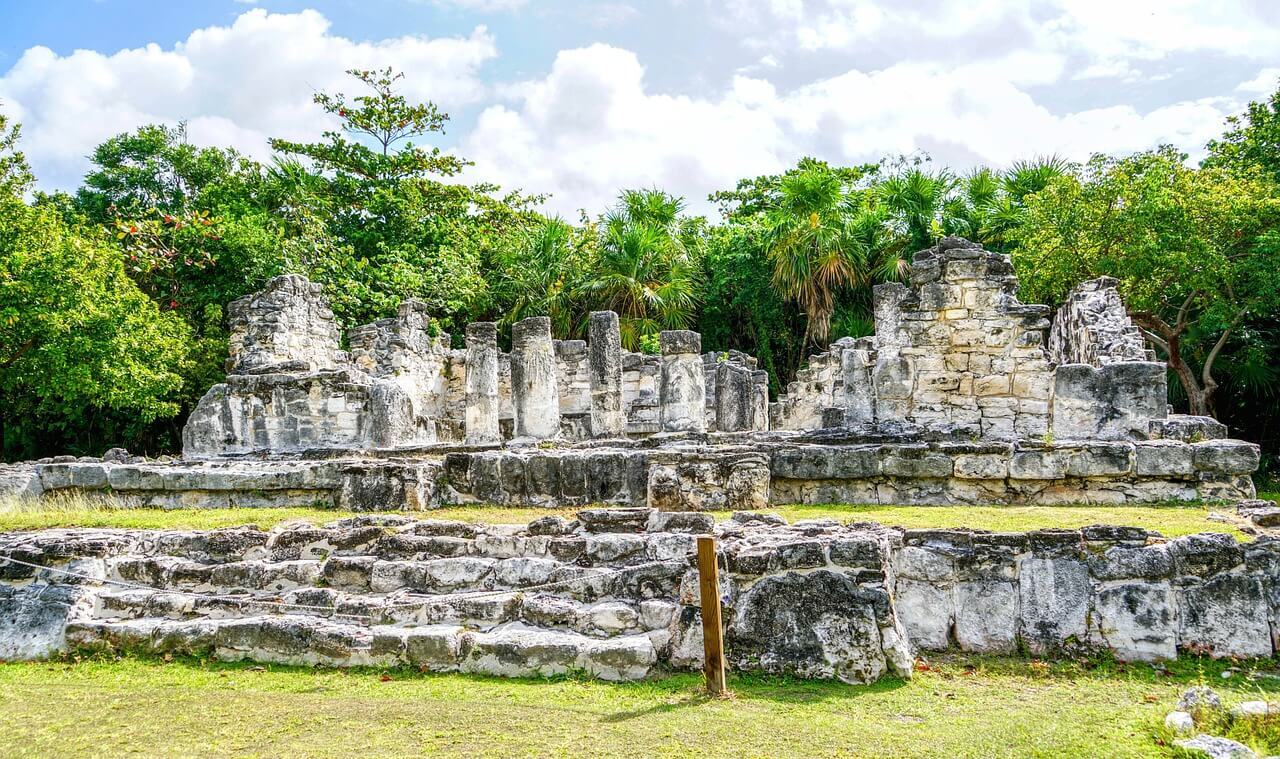 If you do need to see a doctor whilst you're in Cancun, never fear. There is a selection of walk-in clinics spread around the city, where you can see a doctor without having to make an appointment.
There are also some good hospitals in the area. Doctors at these have often trained in America are will most likely be bilingual, too.
If you're not sure about where your nearest hospital or medical facility might be, ask your hotel. Some hotels may even have their own on-site doctor.
When it comes to pharmacies, there are many of those to choose from as well. In the Zona Hotelera particularly you will be able to find a selection of 24-hour pharmacies; a lot of medicine is widely available and you'll be able to ask for over the counter advice for any small or minor complaint as well.
So as you can see, healthcare in Cancun is actually pretty good.
Final thoughts on the safety in Cancun
With a lot of people travelling to Cancun every year, it's safe to assume that Cancun is a safe destination. Whether they're college students on a mad one for Spring Break, or rich Europeans trundling in luxury at one of the 5-star hotels here, everyone loves visiting Cancun.
Is Cancun safe? Yes. Is it always safe? No.
Will you be safe on a trip to Cancun if you behave like a normal person? Yes., there's basically no reason to worry about going to Cancun. There may be an increase in homicides, but this isn't something that affects tourism safety in Cancun – tourists are important.
There are obviously ways to make yourself unsafe in Cancun such as drinking way too much or wandering down streets at night, but that's true for many places in the world. However, if you use your common sense, Cancun will be a slice of paradise and you'll have the best time here. Travel smart and Cancun is safe.
Since anything can happen at any time, however, travel insurance is always a must!
Disclaimer: Safety conditions change all over the world on a daily basis. We do our best to advise but this info may already be out of date. Do your own research. Enjoy your travels! Some of the links in this post are affiliate links which means we earn a small commission if you purchase your insurance through this page. This costs you nothing extra and helps us keep the site going.