Cancun is renowned for its countless beach lounges and spring break madness. However, theres so much more to this exciting Mexican city than that. There's Mayan culture aplenty in town and the surrounding areas – perfect for history buffs. Just step outside the 'Zona Hotelera' and you'll soon get aquainted with the local flavours and customs of authentic Mexico! Once you tire of the hustle and bustle, take a ferry out to Isla de las Mujeres to properly disconnect.
Although Cancun has a Zona Hotelera, you might want to explore alternatives to hotels to get something more intimate and authentic. Tt there are some awesome Cancun Airbnbs! Whether you want a traditional homestay, a loft apartment where you can doze off in a hammock, or even your own personal beach club, there's all of that and more when it comes to rentals in Cancun!
In this post, we'll take a look at the 15 best Airbnbs in Cancun. We've taken into account a range of different travel styles, budgets, and tastes. So, we're sure that there'll be something for you! We'll also take a look at some Airbnbs in nearby Playa del Carmen and Tulum.
In a Hurry? Here's Where to Stay in Cancun for One Night
First Time in Cancun
Studio in the Heart of Cancun
This Cancun Airbnb is in an awesome location. It's in the centre of town, a block away from the hotel zone. It's a great space for a couple visiting Cancun.
Places to Visit:
"Zone Hotelera" is a block away with its bars & restaurants

Don't miss snorkleing the under-water museum

Take a day trip to Isla Mujeres
Is this amazing Cancun Airbnb booked for your dates? We've got your back with our other favorite properties below!
Quick Answer: These are the Top 5 Airbnbs in Cancun
Overall Best Value Airbnb in Cancun

Overall Best Value Airbnb in Cancun

Studio in the Heart of Cancun

>

$$

>

2 Guests

>

Roof Garden

>

Free Parking

>

$$

>

2 Guests

>

Roof Garden

>

Free Parking

VIEW ON AIRBNB

Best Homestay in Cancun

Best Homestay in Cancun

Tropical Garden Room

>

$

>

3 Guests

>

Gym

>

Sleep in a hammock!

>

$

>

3 Guests

>

Gym

>

Sleep in a hammock!

VIEW ON AIRBNB

Best Airbnb for Couples in Cancun

Best Airbnb for Couples in Cancun

Design Loft Apartment with Hammock

>

$

>

3 Guests

>

Great location

>

Secure parking garage

>

$

>

3 Guests

>

Great location

>

Secure parking garage

VIEW ON AIRBNB

Best Airbnb for Families in Cancun

Best Airbnb for Families in Cancun

Beachfront House with Private Beach

>

$$$

>

6 Guests

>

Private Beach

>

Swimming Pool

>

$$$

>

6 Guests

>

Private Beach

>

Swimming Pool

VIEW ON AIRBNB

Best Luxury Airbnb in Cancun

Best Luxury Airbnb in Cancun

Luxury Waterfront Mexican Mansion

>

$$$$$$$

>

18+ Guests

>

Your own personal beach club

>

On-site concierge and housekeeper

>

$$$$$$$

>

18+ Guests

>

Your own personal beach club

>

On-site concierge and housekeeper

VIEW ON AIRBNB
Why Stay in an Airbnb?
Local Experience
Whether you're staying in a private apartment or shared house, visitors can get in touch with their hosts through the Airbnb mobile app. Use the chat for fast and efficient communication. Any questions about your trip, what to do or where to go – your host can help.
Lots of Airbnbs provide city or neighbourhood guides with helpful suggestions for things to do in your destination – like a favourite coffee shop or unique (or cheap) pubs and restaurants. Some even include transit information, directions to amenities like grocery stores or gas stations and the availability of public transport. This is a great way for travellers to find the best local spots as hosts usually include what they've come to love about their city from years of living there!
Save some time by booking with Airbnb rather than spending years on Google to find out what's around you.
Affordability
Basic backpacker or fancy business person? Airbnb aims to create a cosy escape for EVERY type of traveller! No matter your budget, you'll find something within your price range, from an entire home to a room in a shared house. There are over six million unique places to choose from.
Some places only charge per night and not per person. This usually works out a lot cheaper for big groups like families or if you are travelling with friends. Just split the bill at the end and everyone benefits!
Even the smaller rentals sometimes have more than one bedroom or a pull-out couch. Remember to request extra linen whenever you want to make use of that and your host will provide you with everything you need. To make sure your place is exactly what you're looking for, you can also filter the rentals for amenities like kitchen, TV, Wifi and much more.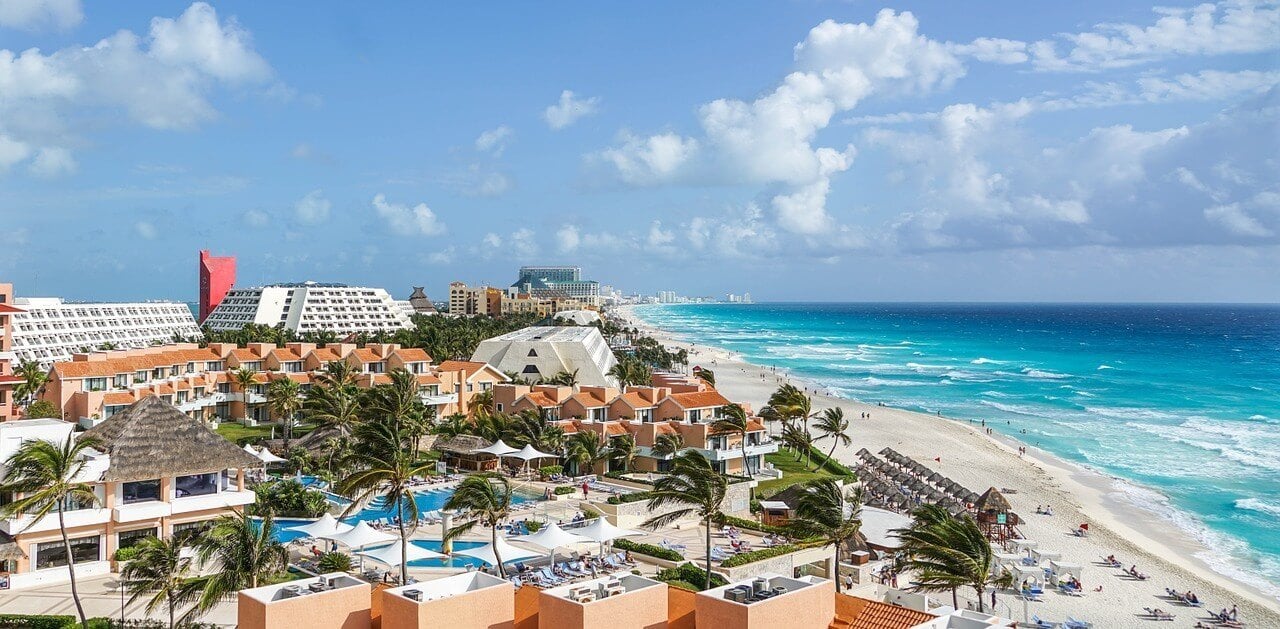 Safety
Are Airbnb reviews legit? Airbnb wants every guest to be safe so they created a world-class review system where tenants are encouraged to be honest about their experience because it stays invisible until the reviewing period has locked.
Guests are given the power to tell the truth and "make or break" the place they stayed at since the platform forbids the owner to change or remove the review. Every comment you can read on Airbnb is based on finished stays and experiences. Plus, some hosts often depend on the money they earn renting their property and one bad experience from any guest would devastate their income. It might be a bleak perspective, but hey, that's something of a guarantee you'll be cared for!
Airbnb also has a 24/7 emergency line with someone ready to assist you. In the worst case, Airbnb will provide a driver or make sure you find a safe place. If you choose this booking platform, you will always be in good hands, without any doubt.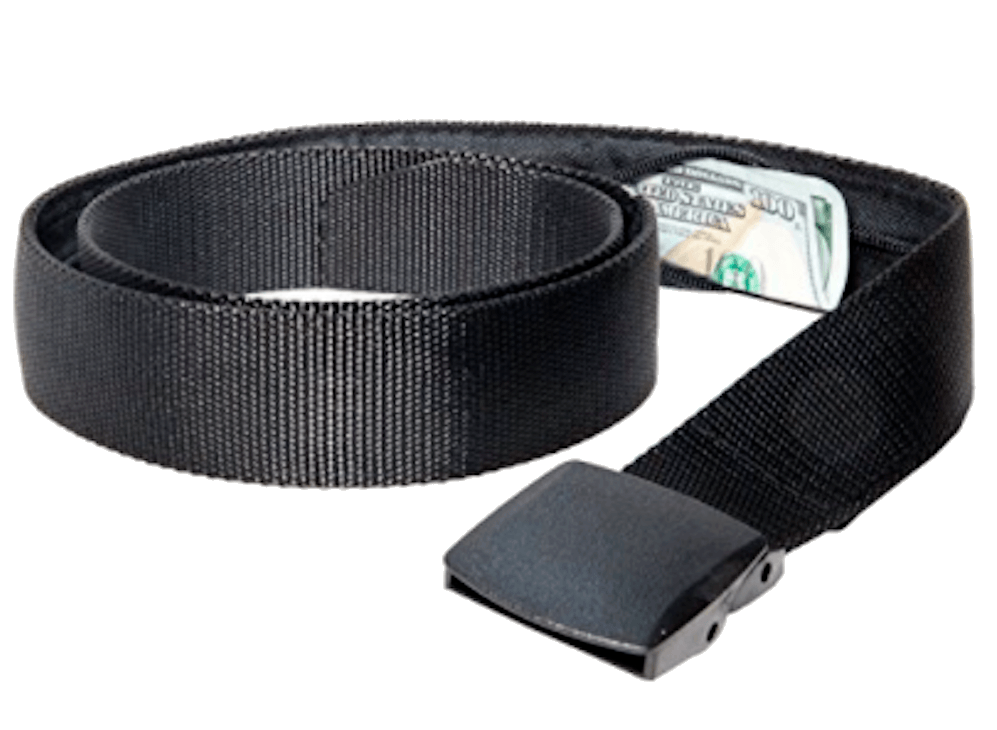 You should always have emergency cash hidden on you – pick up this awesome security belt with its hidden pocket before your next trip. It's perfect for hiding cash, card and a passport photocopy.
The Top 15 Airbnbs in Cancun
Now that we've cleared the air on why you should stay at an Airbnb, let's have a look at the best Airbnbs in Cancun. Before you book your accommodation, make sure you know what you want to explore in the city and choose your place to stay accordingly.
You don't want to end up miles away from your preferred Cancun hotspots – trust us, your feet will thank you!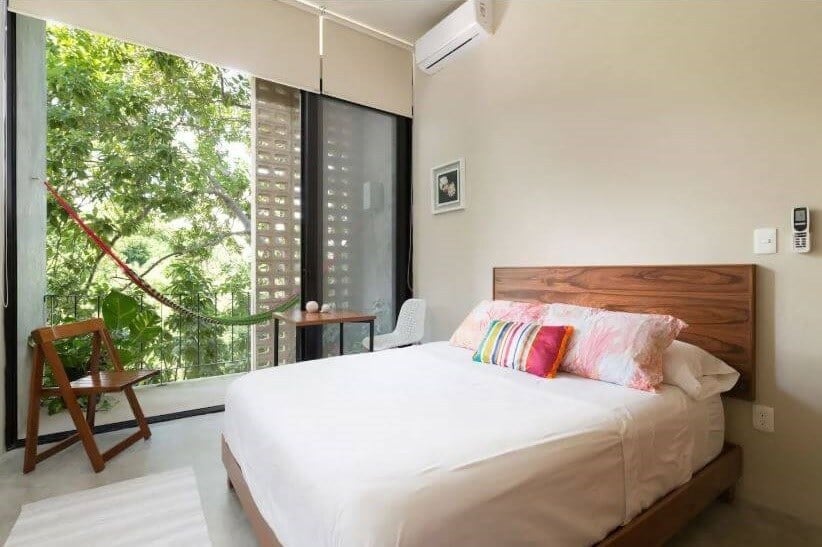 $$
2 Guests
Roof Garden
Free Parking
Let's kick off with a Cancun Airbnb in an unbeatable location. It's right in the centre of town! This studio is the perfect place for a couple, business traveller, or solo explorer to shack up for the duration of their stay. It's just a block away from the Hotel Zone, so you don't have far to go for great beaches and nightlife. However, it's still quiet enough for you to get a good night's sleep. Or just have a relaxing time in the rooftop garden!
If you've rented a car or are on a road trip through Mexico, there's more good news. This place offers free parking!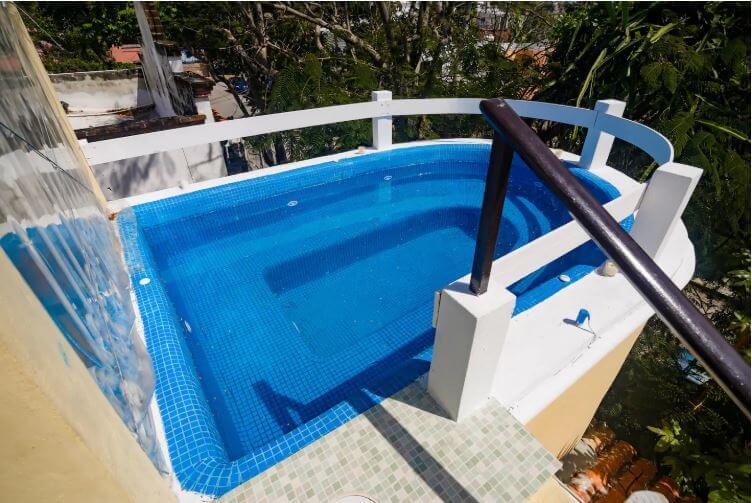 $
2 Guests
Use of kitchen and living room
Access to Jacuzzi
Travelling on a budget? If that's the case, you're spoiled for choice when it comes to Airbnbs in Cancun. But how do you separate a stinker from an absolute gem? Well, listen to us for a start! Here's the best short term rental in Cancun for travellers on a shoestring, where you don't have to compromise on quality! As well as a comfortable private room, you've got access to the kitchen and living room.
Next door is a hostel, and you can head over and soak in their jacuzzi if you ask nicely!
Perfect Short Term Rental for Digital Nomads – Casa Hulia Palapa Room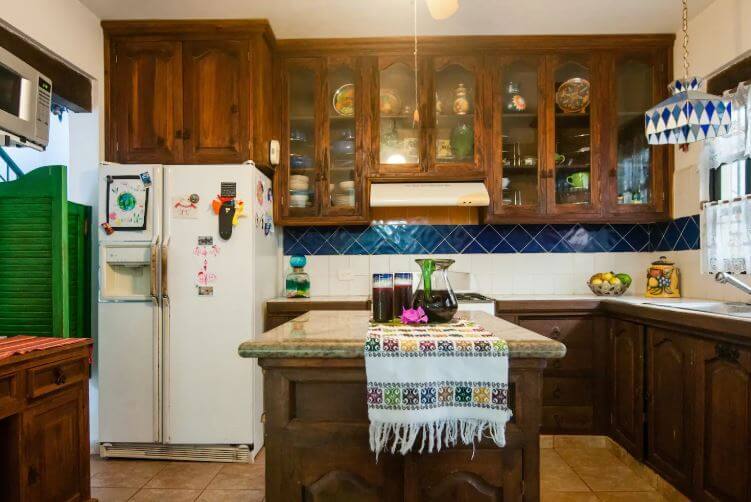 $
2 Guests
Work from garden or room
Free drinking water
Have you ever been sitting at a drab desk working on your laptop thinking I wish I could swap this for a swinging hammock or a tropical garden? Both of those are on offer here. The high-speed internet is available throughout the property – the only tricky bit is deciding where you want to set up! Stay hydrated with free drinking water, an absolute must in somewhere as hot as Cancun! If you're planning to stay here long term, check in advance and you should be able to use the kitchen too!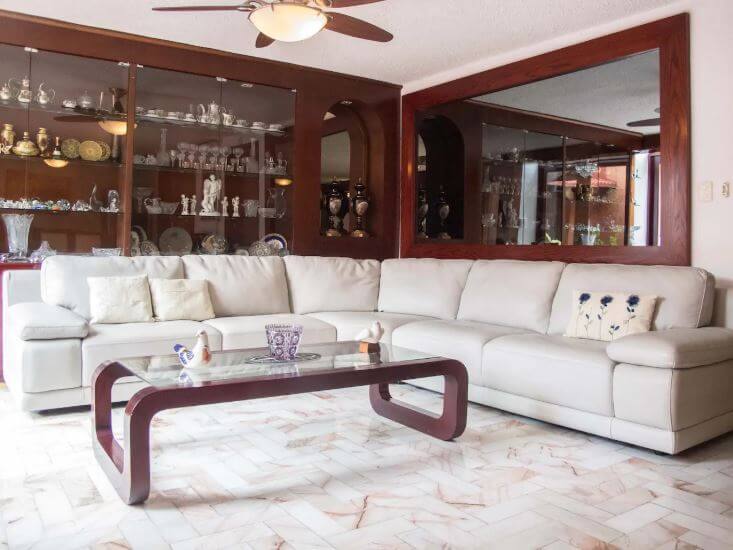 $$
1 Guest
Vegetarian or Vegan breakfast included
Swimming Pool
Most people think that solo travellers can only make friends in hostels. However, we understand that's not the case, and who wants to share a noisy and smelly dorm anyway?! Much better to stay somewhere like this cute private room, which comes with a vegetarian or vegan Mexican breakfast. Your friendly hosts open up so much of their apartment to you – not only can you chill in your private room, but you can use the pool, relax in the living room, or prepare a tasty snack in the kitchen!
The Best Travel Backpack?!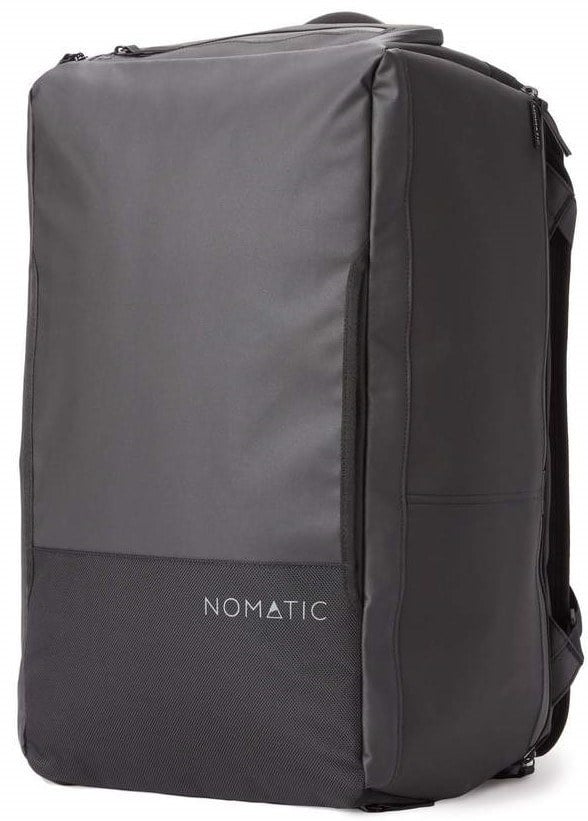 Pssssst! Not picked the perfect travel backpack yet? The Broke Backpacker team has tried out over thirty backpacks this year! Our favourite carry on backpack is the Nomatic Travel Bag.
Read our full review!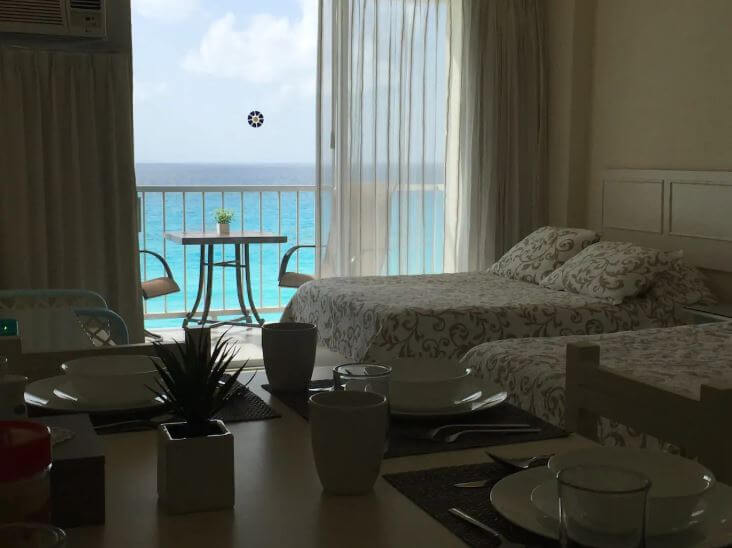 $$$
4 Guests
Private balcony
Steps from the beach
No trip to Cancun is complete without a night a Coco Bongo. It's one of the wackiest and craziest nightlife experience not only in Cancun, but the whole of North America! So, you'll want a place nearby where you can stumble home in the small hours of the morning. That walk certainly won't be the memorable part of staying in this Cancun Airbnb. No, that'll be the morning after when you wake up to the incredible sea view and walk out onto the beach.
There's a private balcony too, so you can hide your hangover from the rest of the world!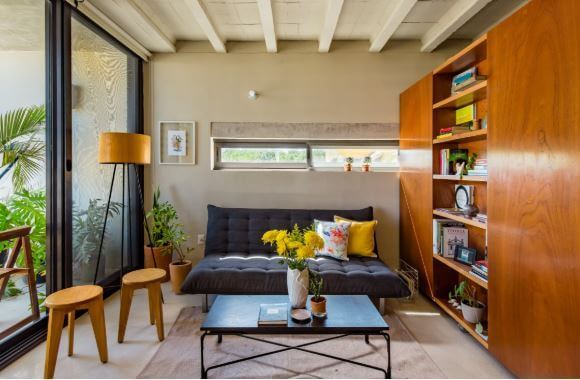 $
3 Guests
Great location
Secure parking garage
This awesome Cancun Airbnb plus listing offers you and your other half the opportunity to escape from everyday life and spend quality time with each other. And this loft is packed with places you can do this – the sofa, the king bed, the dining table, there's even a hammock where you can relax! If you have your own transport, that will be able to sleep easily and safely too, as there's a garage that you can use for no extra charge! It's close to lots of restaurants and cafes too – ideal for a romantic meal out.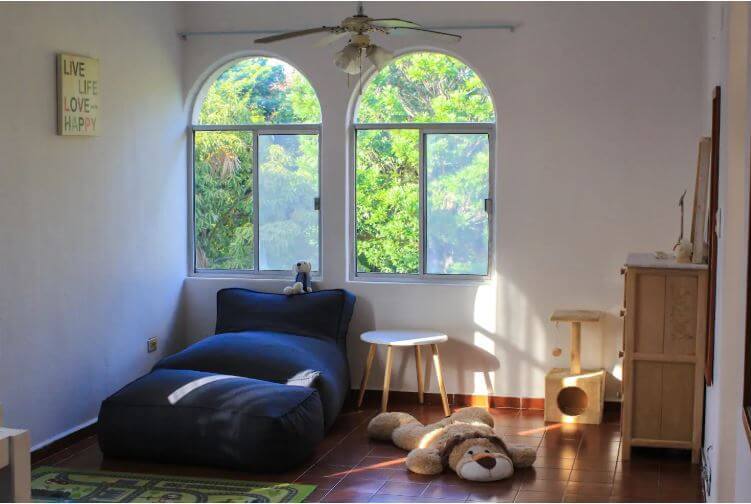 $
3 Guests
Gym
Sleep in a hammock!
A homestay in Cancun is a great way to get to meet an experience local culture while keeping your costs down at the same time. And this one is our favourite! The tropical garden has not only a bed in your private room but a hammock too – very relaxing! If you can drag yourself out of either of those, you're of course welcome to use the communal pool. The family you're staying with do have a cat. It won't be going in your room, but if you're allergic than could be a potential deal-breaker!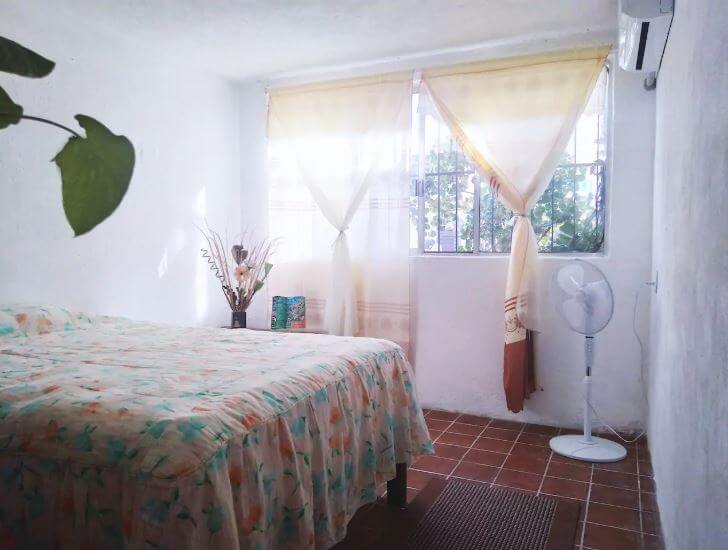 $
2 Guests
Air conditioning
Friendly and hospitable family
There are so many awesome homestays in Cancun that we wanted to give you more than just one option. So, here's another lovely option. Ask your friendly host family for recommendations on the best places to visit in the city centre. We're sure there's somewhere more traditional and authentic than the Starbucks that they've mentioned in their listing! Considering Cancun can get super hot, it's reassuring to know that you've got aircon in your room. It'll mean you're not lying awake sweating during the night!
Still not quite sure if Airbnb is the right thing for you? Don't worry, there are numerous epic hostels in Cancun that are just waiting for you. Meet fellow travellers and relax in affordable dorms!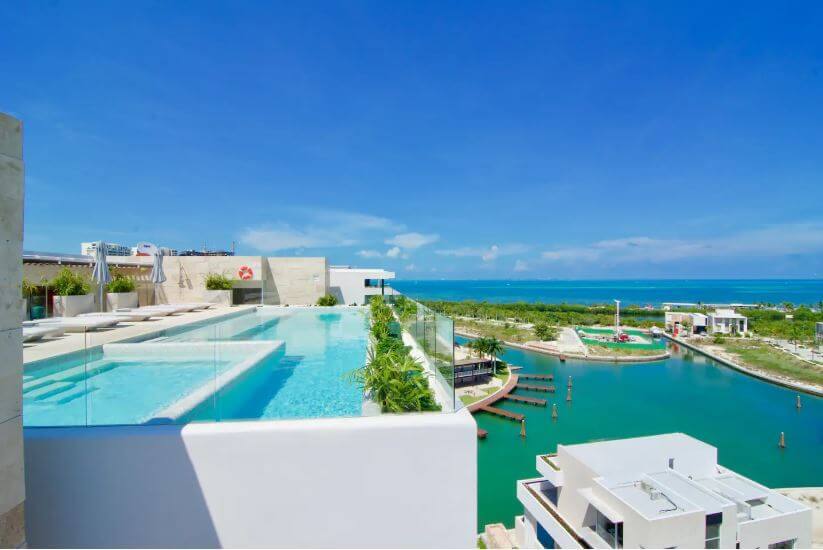 $$$$
5 Guests
Infinity Pool
Incredible Views
Puerto Cancun is one of the most exclusive locations in town, so it's no surprise that some of the most luxurious Cancun Airbnbs are found here too. This one offers a rooftop infinity pool that has incredible views of the Caribbean Sea! If you're splashing the cash AND travelling with kids, then book this one immediately. There's an indoor play area and outdoor kids' park, complete with trampolines and swings. They're sure to have a great time while you're relaxing in the jacuzzi or horizontal on a sun lounger!
$$$$$$$
18+ Guests
Your own personal beach club
On-site concierge and housekeeper
Have you ever wanted to have your own private beach club devoted only to you and your best friends and/or family? What about your own concierge and housekeeping team to make your stay as smooth and luxurious as possible? Then take a closer look at this waterfront Mexican Mansion – one of the most decadent and over the top Cancun Airbnbs there is! It's not cheap, but remember that you can fit up to 18 guests in here. So, if you split that price, it starts to look a lot more affordable!
$$$
6 Guests
Private Beach
Swimming Pool
This is perfectly equipped for families of all ages. However, if you've got young kids, do you ever feel like you can't properly relax on the beach? Anything could happen, right? Well, sure, but not on your own private beach! That's what you can expect when staying in this incredible beachfront house. There's also 24-hour security in the building, so the whole family will have nothing to worry about!
If all of this hasn't been enough to convince you, there's also a swimming pool which you're all welcome to use!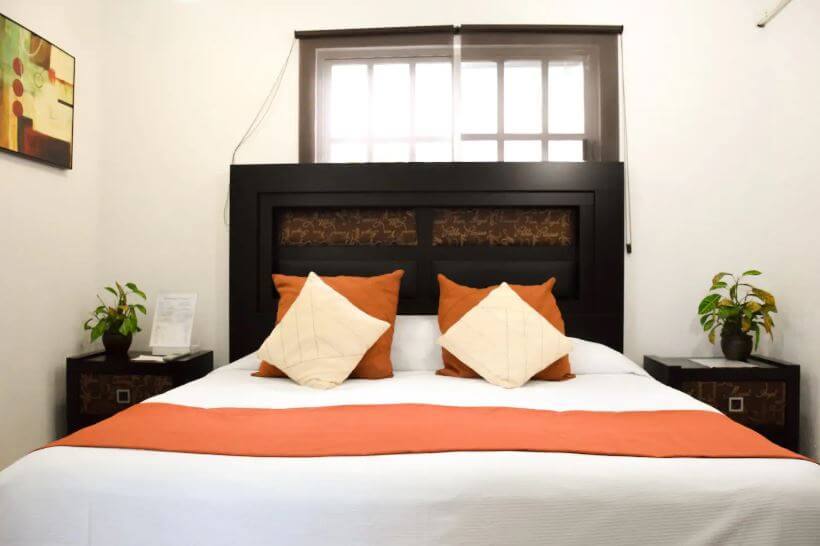 $
8 Guests
Open BBQ area
LGBT friendly
On a break with your friends? What more could you want from a beach holiday than a pool, BBQ area, and a garden where you can lounge around? It only gets better when you find out this is in one of the safest neighbourhoods in Cancun! It's LGBT friendly too, so the whole group can feel included in this awesome short term rental in Cancun. Should you get too hot at night, there's aircon to cool you down too. Last but not least, this place is extremely cheap before you even take into account that you can split the price 8 ways!
$$$
2 Guests
Pool and gardens
Mayan jungle like atmosphere
Let's head a little out of Cancun now. Playa del Carmen is one of the most popular spots on the Yucatan coast, so it's only fair we give you a couple of options there too. You've got your own balcony, from which you'll be able to see the swimming pool down below. As well as that, you can immerse yourself in the Mayan jungle style atmosphere. This is the perfect spot for a romantic break, as there's a private rooftop jacuzzi included in your rental!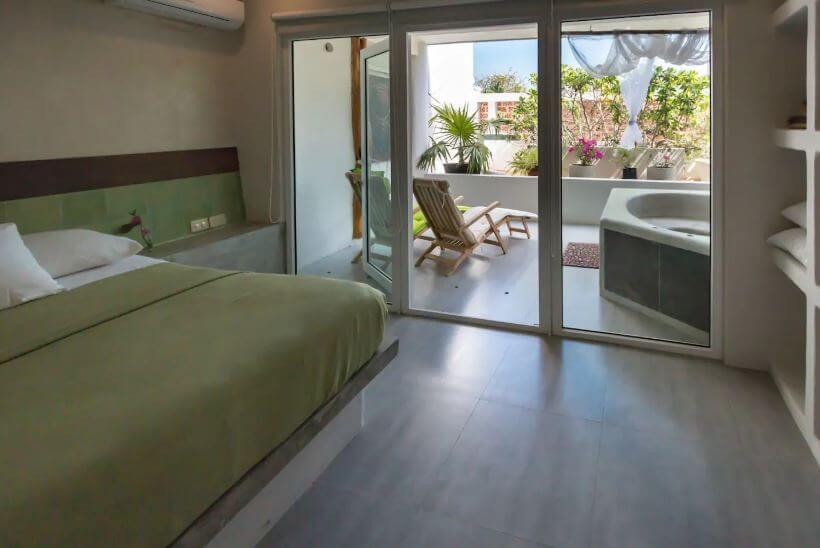 $$$
4 Guests
Private terrace with dipping tub
Shared rooftop space
There are some really great apartments in Playa del Carmen so it didn't seem right just leaving it at one. This is right in the heart of all the nightlife action, so you can hit the bars and clubs when you fancy a wild night. If you'd prefer something more chilled, head out to your private terrace, complete with a dipping tub! However you spend your night, that tub will shock you out of your hangover the following day!
$$$$
2 Guests
Bicycles to explore the local area
Quiet district
Last but not least, let's check out the best Airbnb in Tulum. The Casa Blanca comes with two bicycles so that you can explore the surrounding area and even head down to the beach. This traditional and quaint whitewashed house has a beautiful little garden where you can chill in the hammock and lose yourself in a good book.
Presumably, while your other half is preparing dinner in the kitchen – this place is a perfect love nest for couples!
What to Pack for your Cancun Airbnb
Our Broke Backpacker editors have put together a shortlist of their Airbnb essentials, which you can find here.
1. Active Roots Toiletry Bag: With this Active Root Toiletry bag, you're more than prepared for your next holiday – keep all your bathroom essentials organized in the different sized compartments. This kit is rather large and will fit all your washroom essentials no problem. The bag makes sure that your bathroom will be clean and tidy while you have everything handy and easy to find.
2. Suitcase Locks: Protecting your belongings from opportunistic thievery isn't so hard. With these locks, no one can easily access your important items, whether you're using a suitcase or backpack. Lock the two zippers together, and only the person with the keys can unlock it. It's also very useful when your Airbnb doesn't have a safe to store valuable items.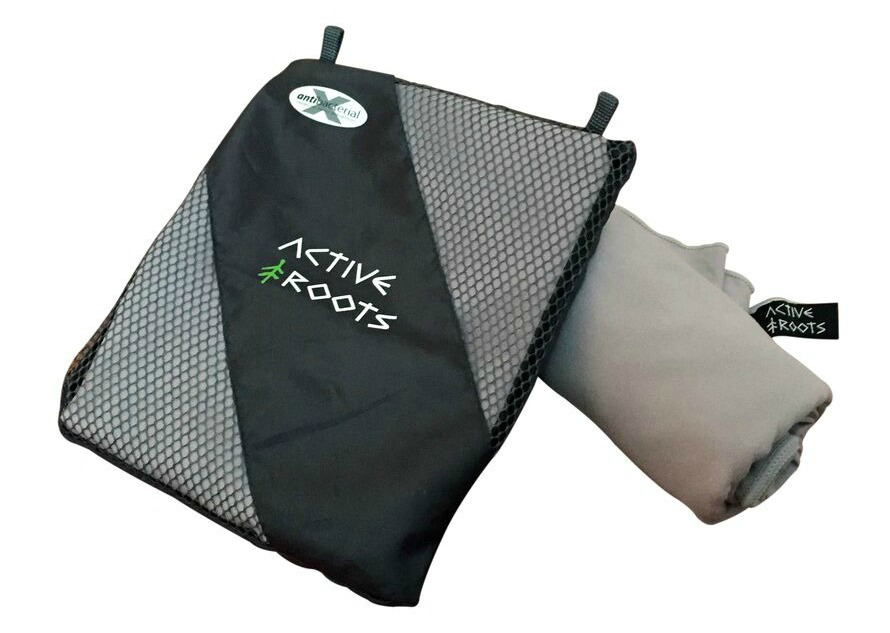 3. Active Roots Microfiber Towel: For your next holiday, you should get a hold of the Active Roots Microfiber Towel. Lightweight, super-absorbent, incredibly soft and quick-drying, it's definitely a better option than the normal Airbnb towel. Take it to the beach, use it as a picnic blanket or just leave it in the bathroom – the Active Roots Towel comes in handy in so many different situations. The material is antibacterial, meaning that even after using it, your towel will still smell fresh. Mmmmm…. Nice!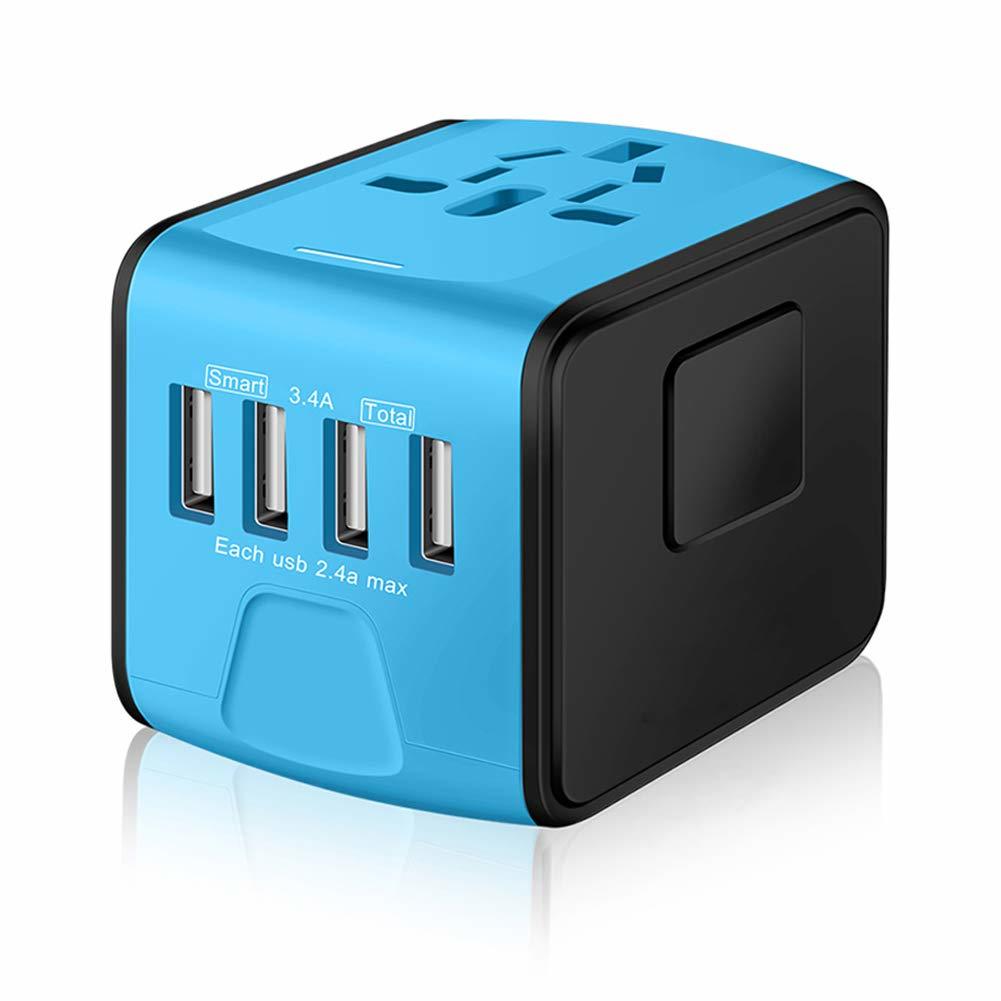 4. Universal Travel Adapter: If you're headed abroad, figure out the electricity situation beforehand. A universal travel adapter alleviates the headache of trying to remember what type of plug you will need. This one is good for 150 countries. The adapter has 5 USB ports, meaning that you can charge lots of devices at the same time – definitely a must-have.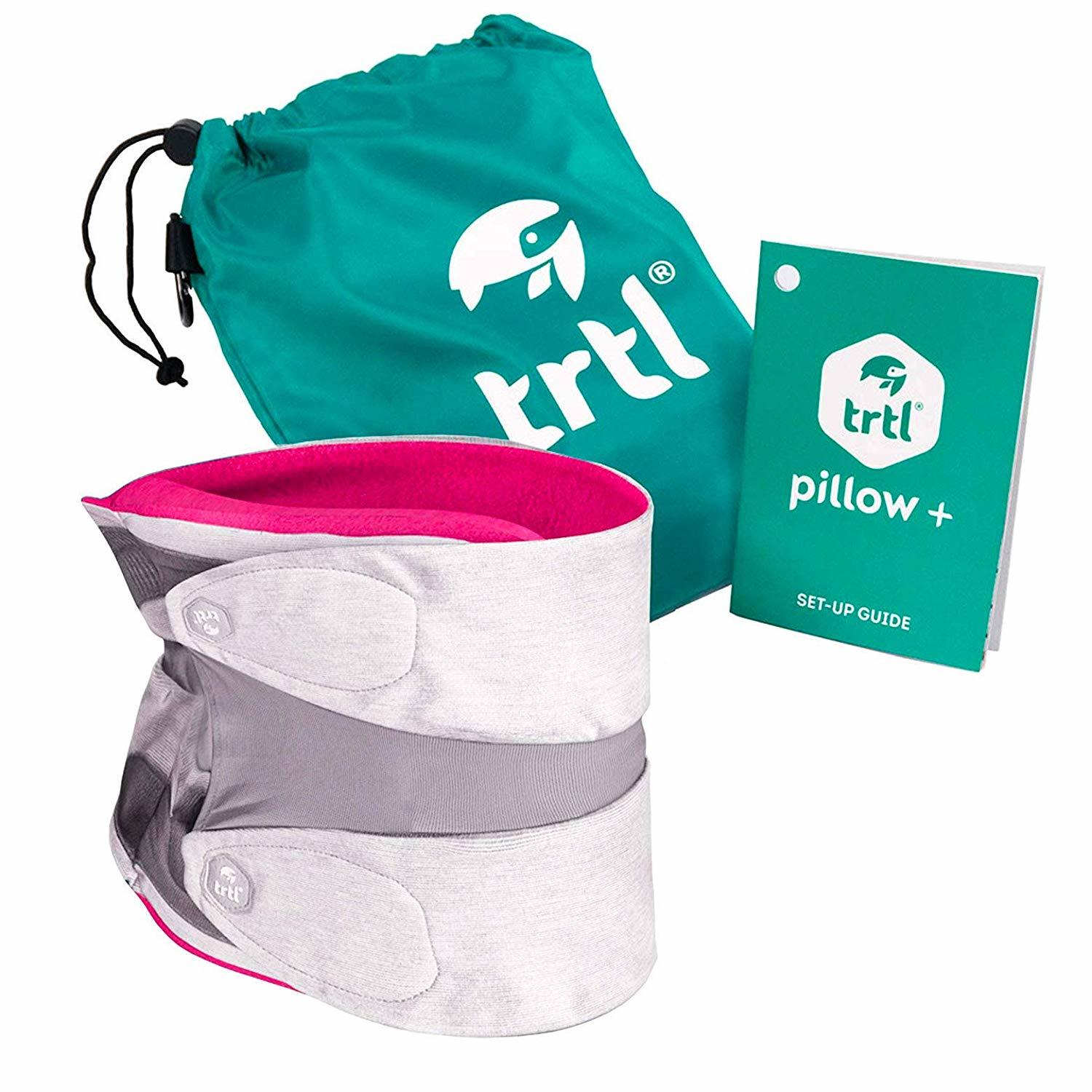 5. TRTL Travel Pillow: Being on a plane or bus for a long time, especially overnight, can be pure torture. Instead of arriving at your Airbnb with red eyes and a grumpy mood, you should have a look at this TRTL Travel Pillow – it actually fulfills all of its promises. The ergonomic design supports your neck and head in a comfortable and safe way. Getting some proper sleep, even while sitting upright, will be a massive relief on your next holiday.
6. Travel Blow Dryer: Your Airbnb only provides basic bathroom amenities, and you're desperately missing a blow-dryer! Bringing your own mini blow dryer with you on your travels can be a lifesaver, especially before a meeting or night out where you don't want to turn up with wet hair, or frizzy hair or (worse yet) unwashed hair because you were afraid you wouldn't get it looking the way you want in time!
Check out these other great resources
We have loads more information to help you plan your trip.
Final Thoughts on Cancun Airbnbs
So, that concludes our list of the best Airbnbs in Cancun. We hope that you'll agree our extensive list has plenty of choices suitable for a range of budgets and personalities. If you'd prefer to stay in Playa del Carmen or Tulum, we've given you some great options there too!
There are some great places to suit different travel styles in this Yucatan paradise. Chilled apartments with private beaches, centrally located studios, and tropical garden rooms have all made it onto our list of the best Airbnbs in Cancun.
You might even think we've given you too much choice and you're still struggling to decide where to stay. If that's the case, take a chill pill and go for our overall best value Airbnb in Cancun – Studio in the Heart of Cancun. It combines a great location with excellent value!
All that's left now is for us to wish you an excellent trip to Cancun. Have a cocktail on the beach on us!
And don't forget to sort your travel insurance before heading to Cancun! We've put together a roundup of the best travel insurance for backpackers – check it out here, or if you're low on time, get a quote from World Nomads, our favorite travel insurance provider.
Getting an estimate from World Nomads is simple – just click the button or image below, fill out the necessary info, and you're on your way!

Yay for transparency! Some of the links in this post are affiliate links. This means that if you book your accommodation, buy a book or sort your insurance, I'll earn a small commission at no extra cost to you. I only link to stuff I've actually used and never endorse crap. Your support helps me keep the site going.
---
Need More Inspiration?
Like this post? PIN ME!!!
Chris Lininger is a writer, photographer, and guide from California. He is an advocate for off-beat responsible travel and the preservation of the world's wild places and spaces. Chris is also a founding member of Epic Backpacker Tours and leads expeditions to Pakistan throughout the year. He is currently riding out the pandemic in Bali.  Follow his adventures on Instagram.