Mexico is one of those countries that really divides opinions. With a bad reputation for violent crime and criminal groups, it often scares people away.
Though Mexico has a good reputation for many, many other things. Colourful art, soulful music, elaborate food, rich history… So before people consider travelling to Mexico, they end up asking themselves (or the internet) "is Mexico safe to travel to?"
I've spent years now travelling Mexico safely. And let me tell you, this is a special country. I want to share some love for my Mexican brothers and sisters who don't deserve the bad reputation that the country generally holds. 
Though, granted, it's not just a place you can drop into unannounced and expect everything to be hunky dory. You should know the score when it comes to staying safe in Mexico. I'll cover a range of topics about using public transport, personal safety, criminal activity, the popular tourist destinations, and where exactly you need to exercise increased caution. 
If you're thinking to visit Mexico with your family or even as a solo female traveller, you have every potential for an incredible trip. Though I'm not going to encourage anything without good, solid research.
So let's start here.

Unlock Our GREATEST Travel Secrets!
Sign up for our newsletter and get the best travel tips delivered right to your inbox.
There is no such thing as a perfect safety guide, and this article is no different. The question of "Is Mexico Safe?" will ALWAYS have a different answer depending on the parties involved. But this article is written for savvy travellers from the perspective of savvy travellers.
The information present in this safety guide is as accurate as possible at the time of writing. However, we know now better than ever that the world is a changeable place. Between the pandemic, cultural divisions, and a click-bait media, it can be hard to maintain what is truth and what is sensationalism.
Here, you will find safety knowledge and advice for travelling Mexico. It won't be down to the wire cutting edge info on the most current events, but it is layered in the expertise of veteran travellers. If you use this guide, do your own research, and practise common sense, you will have a safe trip to Mexico.
If you see any outdated information in this guide, be a good sport and reach out in the comments below! We strive to provide the most relevant travel information on the web and always appreciate input from our readers (nicely, please!). Otherwise, thanks for your ear and stay safe!
It's a wild world out there. But it's a damn special too. 🙂
Updated January 2023
Is it Safe to Visit Mexico Right Now?
The quick answer to that question is yes. Travelling to Mexico right now is safe.
Before people start kicking off in the comments about that statement, let me turn that question on its head. Is Mexico dangerous to travel? Well, yes, it can be too.
But no matter what horror stories people want to share about Mexico, it's absolutely possible to visit Mexico and have a safe – nay – FANTASTIC trip. In fact, it's one of the top-visited countries in the world – and the vast majority of tourists don't encounter any problems.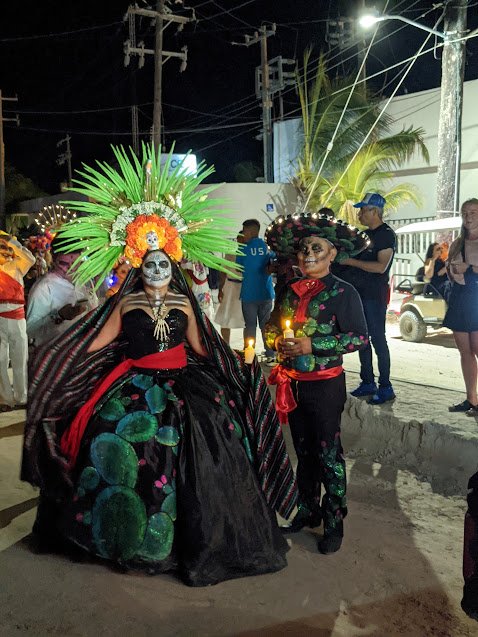 The problem really is what people consider as "dangerous". That really is a big umbrella term when it comes to the question "is Mexico safe?".
Like anywhere, there are things you need to be aware of and safety precautions to take. In this guide to safety in Mexico, I'll also give you my best safety advice on how to avoid trouble.
Mexico's bad reputation mainly comes from being situated between coca-producing nations and the USA (the world's largest drug market). But that doesn't necessarily reflect how tourists are treated in this country. Gang warfare is basically just that: violence between gangs.
Tourist destinations don't see the same level of crime that other parts of the country experience; the local authorities are working to keep, at the very least, these popular areas and neighborhoods of Mexico open for business.
Be cautious but also be reassured that since you're not a part of the violence in Mexico, you're less likely to be targeted. Unless you're looking for trouble in Mexico, it shouldn't come looking for you. At the end of the day, Mexican people are friendly, family-oriented, religious, fun-loving, helpful, and open.
Safest Places in Mexico
Mexico is an extremely diverse and dynamic country. Undoubtedly, some of these places to stay in Mexico are safer than others…
As a loose note, the tourist destinations are generally the safest. It's important for the Mexican government to maintain this huge income from tourism, so ensuring the safety of these visitors is paramount.
Riviera Maya and the state of Quintana Roo receive the most tourists. It is a stretch of Caribbean coastline on Mexico's northeastern Yucatán Peninsula.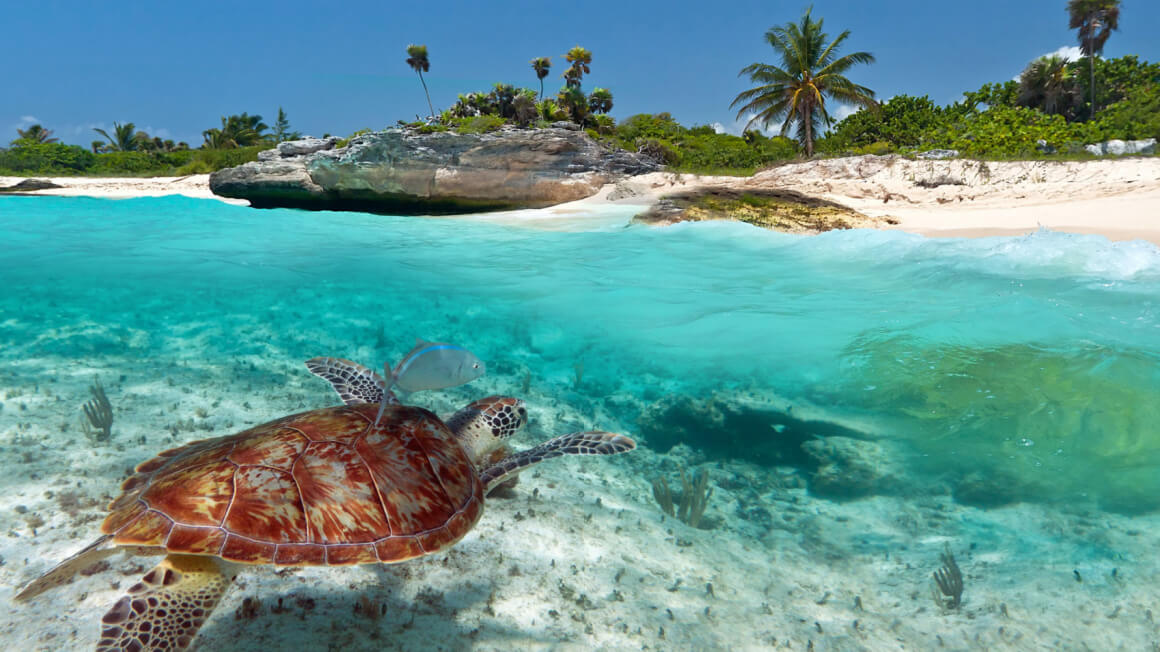 That doesn't mean to say that you can't have a completely safe trip if you're visiting Mexico City or even some of the areas considered dangerous to travel in Mexico too. Sometimes travelling comes down to pure luck.
Do your research on the area you want to stay in and what trip you want to have. But generally, these areas have very few safety issues.
Playa Del Carmen – Cancun's little brother is a great place for a safe Mexican vacation. Lots of entertainment for kids, big and small. Staying in Playa Del Carmen is a great alternative for families staying in Mexico.
Oaxaca State – One of the most culturally diverse states in Mexico attracts visitors from across the globe. Visiting Oaxaca City for El Dia De Los Muertos (The Day of the Dead) festival is one of the country's top attractions.
Isla Mujeres – This breathtaking island is something drawn up in a fairytale. Everyone deserves a vacation in Isla Mujeres at some point in their life.
Dangerous Places in Mexico
As in almost every country, there are areas that are better avoided if you want to have a safe trip. The same goes for Mexico.
Some areas are not recommended for travel for various reasons. However, these are generally not places that tourists should have much interest in any way.
Actually, at the time of writing this, the travel advisory from the UK and the USA differed. So before travelling, always do your own research into the area you want to visit before you book anything and before you travel to Mexico.
Drug-related crimes mainly involve (but not limited to) the northern states. Before booking your trip to Mexico and before travelling, check your countries travel advice. They will detail the exact places not recommended and where you should reconsider travel.
To help you out a bit, I've listed some areas in Mexico that the U.S government do not recommend travel (at the time of writing). For the sake of caution, I suggest not putting them on your Mexico itinerary.
Note that even in those areas, there are safe places. But, please do your research and exercise extreme caution.
State of Colima
State of Guerrero
State of Michoacan
State of Sinaloa
State of Tamaulipas  
State of Zacatecas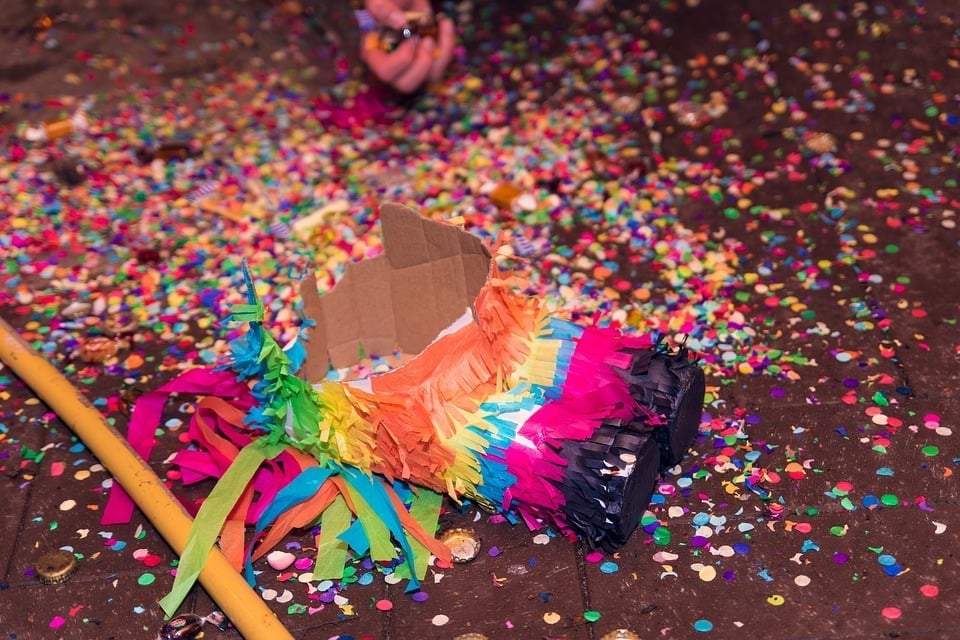 Top Safety Tips for Travelling to Mexico
It's generally safe to travel around Mexico, but there's no such thing as being too careful. To make sure that you are as secure as possible, here's a list of top tips for staying safe in Mexico.
Research your destination – make sure you understand what kind of place you are getting into. It's great if you can talk to people who have been there recently. There are some places in Mexico that you should reconsider travel.
Use sun protection – the sun is relentless in Mexico! You might think the sun hat and cream isn't cool but neither is sunstroke or skin cancer.
Use trustworthy bus companies – these buses drive much safer, take toll roads, and do security checks on passengers as they board.
Watch your belongings on the Mexico City Metro – pickpocketing is common.
Use regulated taxis from official Sitios (taxi ranks) – anything else is illegal and unregulated (more on that later).
Don't walk around by yourself after dark – I mean, please don't do this ANYWHERE. This is just asking for trouble.
Beware when taking money out of ATMs – these are good spots to rob people. Use in daylight hours or inside shops/malls and put your money away discreetly before you walk away from the machine.
Ask about dangerous neighbourhoods. Ask your accommodation staff if there are any places to avoid in the local area. There will be nothing for you to see there anyway.
Use a trusty money belt – they're pretty good at fooling thieves.
Be wary of scams – people who ask (too much) about your personal information are likely to be scamming.
Don't wear flashy clothes or jewellery – people looking to commit crimes are not looking for people with little money. Don't make yourself look rich.
Learn some Spanish – this is one that's going to help you a LOT. Even just a little bit will help you get around.
Think about what valuables you're planning to take with you – do you really need them in Mexico?
Ask for recommendations at your accommodation – your hostel/hotel staff and other guests will be full of local tips about safety and where to eat, etc.
Avoid drinking TOO much – keep your wits about you.
Only use very trustworthy travel operators at night – this is when more traffic accidents and crime occurs. I recommend ADO or OCC bus companies.
Only use well-known adventure sports operators – these have up-to-date equipment and experienced guides.
Don't get involved in politics – the Mexican constitution forbids foreigners from getting involved in the country's politics.
Don't drink tap water – it's not safe anywhere.
Watch out for weather warnings – download an earthquake app and check if you're travelling in hurricane season.
Keep windows shut and doors locked in a car – especially at traffic lights; carjackings and robberies happen.
Comply with kidnappers – I hate to include this but just to clear all bases: in the extremely unlikely event that this occurs, just give them what they want.
Stay away from drugs – look, I know. But Mexico really isn't a place to fuck around with this. Some areas are more relaxed than others but unless you're absolutely 1000% sure, it's really not worth the hassle of getting caught up with authorities.
Get good travel insurance! – Essential.
It may seem a little extreme, but following these tips will help you stay as safe as possible in Mexico. Basically, it's all about being sensible and avoiding any dangerous situations. Then you can just enjoy everything!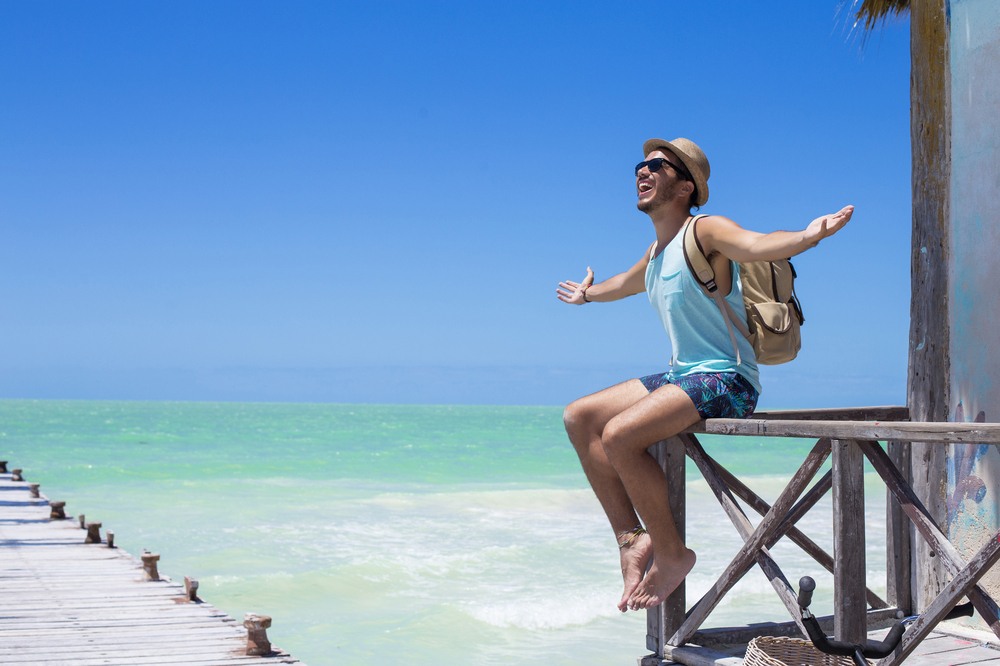 Yes, travelling alone in Mexico is safe. Though it is a very different experience.
Solo travel in Mexico can make one feel very vulnerable at times – though that goes for many places too. Though there is a ton of things in this Latin American country that make it rewarding.
Genuine hospitality, feeling like you're adding a positive benefit to the country, impromptu street parties, colourful creativity… there's a lot to discover.
If you want to travel solo in Mexico, you absolutely can, but you must take some extra precautions…
First and foremost, make friends with other travellers. Aside from remedying loneliness, the truth is that there is safety in numbers. More brains together make a safer trip.
Learn some Spanish. Outside of touristy areas, you won't find much English spoken anyway. So to help yourself get around, it's a no-brainer. But secondarily, Mexican people will just open up to you if you know even a few stock phrases.
Check out reviews for hotels and hostels before you book. If something doesn't feel right, don't be afraid to check out. There are plenty more amazing hostels in Mexico and you may as well feel safer and more comfortable for a few more pesos.
Keep an open mind. Absolutely, Mexico can be overwhelming. But dismissing it or getting panicked is a good way to lose rational action.
Ask for advice. Mexicans are very friendly and helpful. If you get lost or need help, approach somebody in a personable, polite manner and they'll be more than happy to assist you. Shop assistants, accommodation and bar staff are all great people to ask.
Don't walk around at night. Regardless of gender or group size, it's never a good idea. Know the public transport routes or where to get a taxi before you leave your accommodation.
Similarly, never leave your drink or food unattended. Again, regardless of gender, you're not immune to being spiked. This could lead to you being assaulted and/or robbed.
Always carry hidden cash. This can be useful for all sorts of reasons. Don't carry it all together, and make sure you have a bank card somewhere in your luggage in case you do loose your cash.
Try to blend in. Looking like a tourist probably won't help to heighten your experience of travelling in Mexico. So don't do shit like looking at your maps in the middle of busy streets!
Pay attention to government warnings. This can involve weather and heightened crime warnings in the area.
Regardless of popular belief, Mexico is a safe destination to travel alone. Okay, it's probably not the first country I'd recommend to dive into your first solo tour – but it's not exactly a no-go zone. With the proper safety habits and some extra attention, Mexico is safe for solo travellers
Is Mexico safe for solo female travellers?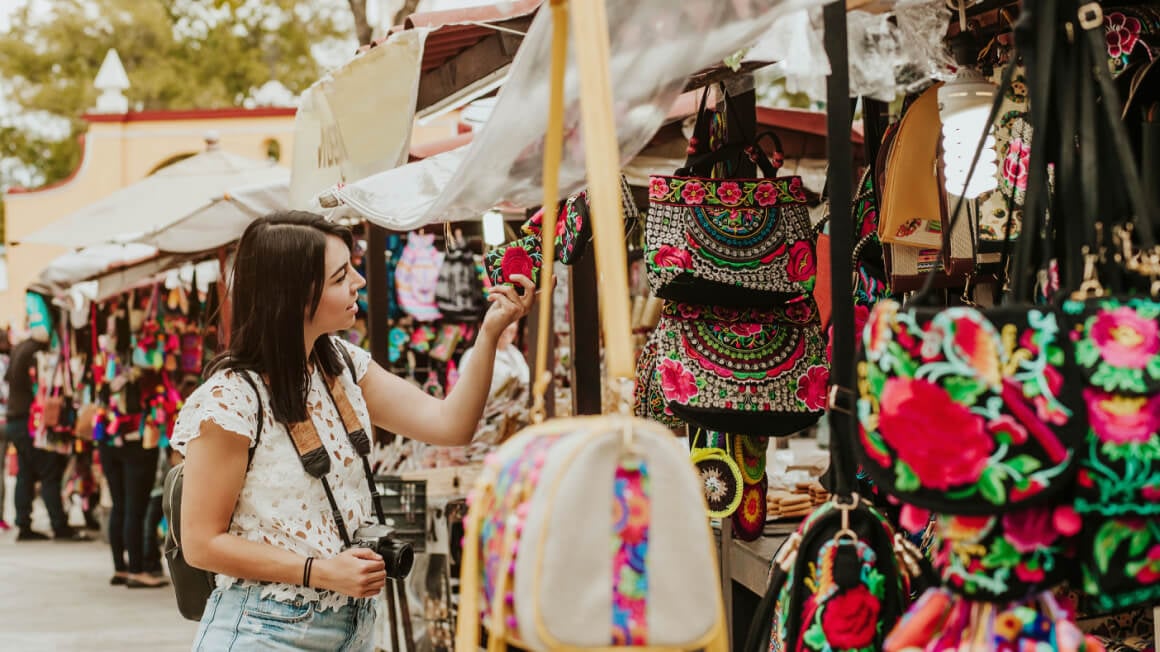 Yes! Mexico is a great destination for solo female travellers.
Again, before people start commenting, I've done it. I've met many other women who have done it. The experience enriched my life more than I could possibly explain in a short post about safety in Mexico.
Let me make it clear that there are always safety protocols to follow to ensure that statement can be upheld. Unfortunately, yes, there are some things that women should be aware of before they start their travel to Mexico.
Much of Mexico is safe for solo female travellers. Though, how safe Mexico is for female travellers, varies on perspective. Here is some advice and top tips:
Trust your spidey senses! – if your gut says something is wrong then it probably is.
Find good hostels for women. Plenty of women travel alone. Meet other female travellers and see how they've done it.
Assaults happen. Women are more of a target than men in Mexico. Don't drinking too much, only buy your own drinks (and watch it), and only travelling with reputable bus companies and official taxis.
Again, DO NOT WALK HOME AT NIGHT. 
Know your surroundings. It's not just about looking like you know your surroundings, but more about actually knowing your way around.
Look confident – if you're lost. Walk confidently until you feel like you can ask someone friendly-looking.
Mexico is still conservative in many ways. I love empowerment but observe what local women are wearing and dress accordingly. You don't need to attract unwanted attention. This is not the time to break boundaries.
Get to know people but don't tell them exactly where you're staying. You never know who you're talking to.
Be aware of threats and dangers – but don't let them overwhelm you.
There is a wealth of amazing culture to soak up in Mexico as a solo female traveller. Its not always easy breezy but it is super rewarding.
Is Mexico safe to travel for families?
Yes, again, Mexico is safe for families. But like everywhere you take your precious brood – go heavy on the research.
I've covered the main safety concerns already, but there is plenty more information on how to have a safe trip to Mexico.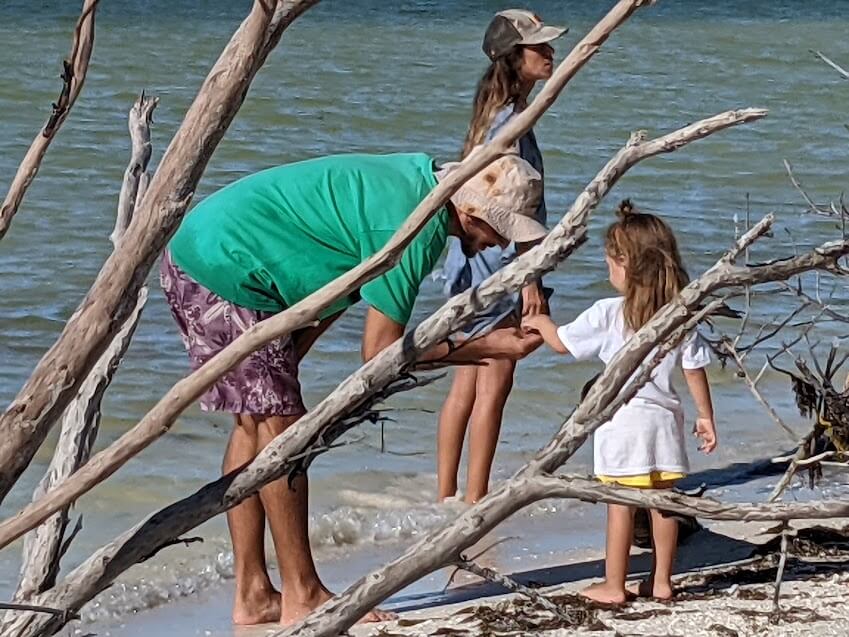 Mexico is a family-oriented place. Children are a big part of society and you'll be well looked after if you travel there with your own in tow. Having your kids with you will help break down barriers between you and locals, making for a more authentic, memorable experience.
On the whole, Mexico is safe to travel for families. For a start, you're less likely to be travelling through the rougher and less trodden paths that backpackers would be taking.
Stick to the tourist destinations, but you don't have to stick to the confines of an all-inclusive resort. Venturing out to local markets and seeing the life and colour of the country is easily done with children. People will be warm and welcoming.
I hate feeling like I'm preaching to the choir but the most important note here is to make sure your children are protected from the sun. The beaches get seriously hot and there are lots of places at high altitudes with very strong UV rays.
Yes, I'm talking to you parents and guardians here too. Take care of yourself too and set a good example! The sun really is not something to mess around with here.
Getting Around Mexico Safely
Whether you're driving in Mexico or using the Mexico City Metro, you can do it safely. There are just a few things to be aware of.
Driving is a good way to see the country at your own pace. In fact, many travellers visit Mexico by crossing the US border in their own vehicles or rent a car. That being said, things aren't always straightforward.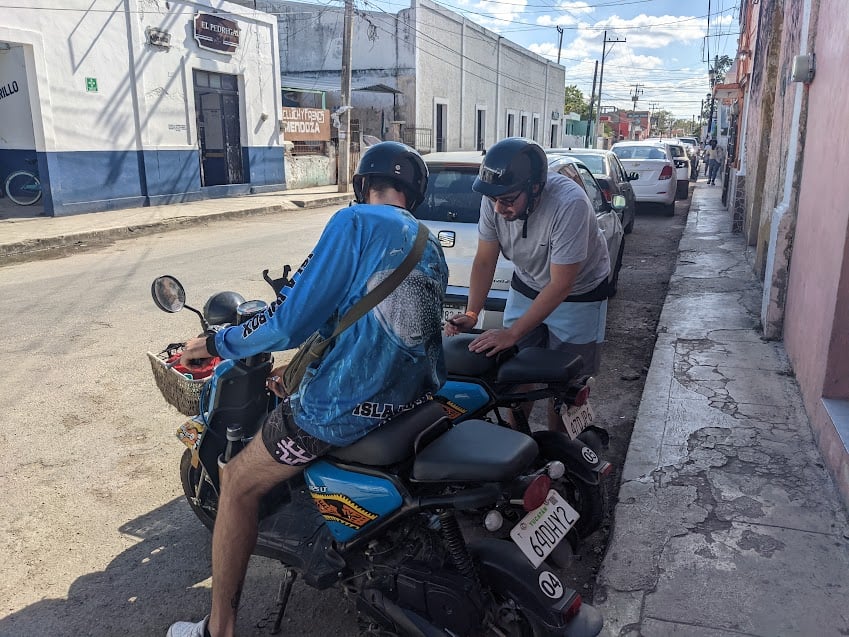 Generally, it's safe to drive in Mexico, but I advise against driving at night. Crucially, you're more likely to get people who are involved in unlawful activities driving around. There's also animals on the road, vehicles driving with no lights, etc.
You'll need an international drivers license. Pay attention to local laws and use reputable car rental companies.
Illegal roadblocks happen at random places along highways – they'll ask to see your driver's license. Especially in remote areas, these are not always official and will demand cash in exchange for being able to pass.
Toll roads are run by private companies and can be pricey. However, these are safer to use than roads not on the main highway.
Taxis are safe in Mexico! Just so long as you play by the (very simple) rules – e.g. get licensed cabs, use an app, or ask your hotel for help. Do this and you'll be getting around with no trouble at all.
Don't hail a cab off the street after dark – that's probably an illegal taxi. Go to a Sitio (taxi ranks) to find a licensed cab.
Generally, public transport is safe in Mexico. The most you'll have to worry about even in Mexico City is being pickpocketed. Of course, it's much safer to use in the daytime than at night.
Then there's traveling around the country itself. Highway buses (camiones) are safe in Mexico, easy to get, and are run by reputable bus companies. First class bus companies, like ADO, do checks for alcohol and drugs on the driver, and check security for passengers too.
Crime in Mexico
Crime and kidnapping are the words thrown around a lot when referring to safety in Mexico. Unfortunately, crime does loom over the nation.
Warring drug cartels have resulted in a high (and increasing) murder rate and violence. But as long as you stay in your lane, mind your business, and practice caution, you should have no problem. There's very little reason for these crimes to affect tourists.
Petty theft is common – like anywhere with a tourist industry.
It should also be noted that the police do pose some safety issues in Mexico too. Yes, in many cases they do keep streets safer – but they are also famously corrupt too.
It's best just to not get on the wrong side of them. "Yes, sir. No, sir. 3 bags full, sir." (That works much better in Spanish too.) A hidden bribe has been known to come in handy too.
Getting Insured BEFORE Visiting Mexico
Without a doubt, you should have good Mexico travel insurance. With all the best wishes in the world, you can't plan for everything.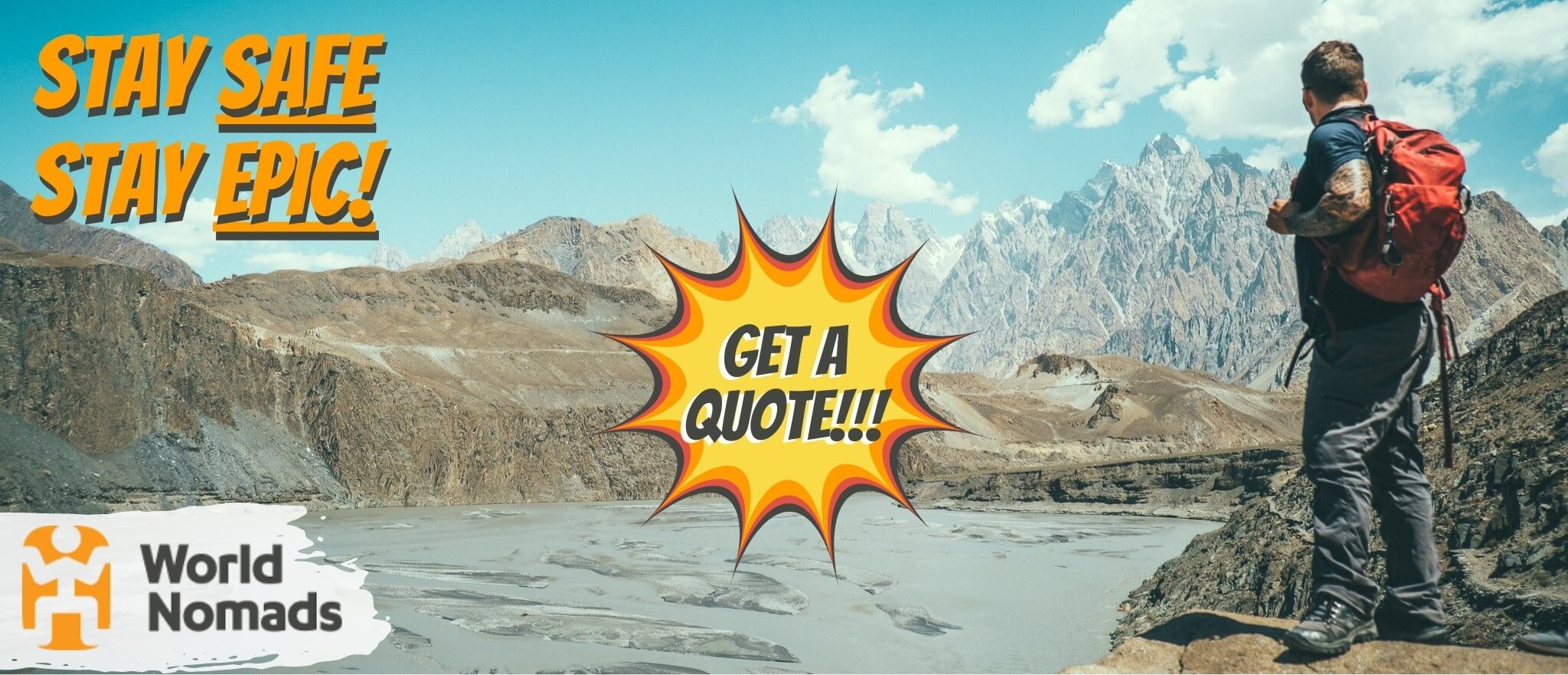 World Nomads' mission is to support and encourage travellers to explore their boundaries. They offer simple & flexible travel insurance, and safety advice to help you travel confidently.
They've been doing it since 2002 – protecting, connecting, and inspiring independent travellers just like you.
Get a quote below or read our in-depth review!
FAQs on Mexico's Safety
Planning a safe trip to Mexico can seem quite overwhelming. But no worries, you've got this. Here are some more of the most frequently asked questions on safety in Mexico.
So, is Mexico Safe?
Safety-wise… well, I won't sugar coat it: Mexico does pose some safety risks. Though, so does almost anywhere in the world. The advice I offer you in this guide to staying safe in Mexico is very similar to what I would offer you for many other places. 
Of course, criminal groups and violent crime are active in Mexico. But more tourists are affected by sunstroke than express kidnappings – yet no one will try and scare you with that one. Believe me, many more Mexicans are affected by the high crime rate than tourists – with the Mexican government actively protecting these popular tourist areas.
That doesn't mean you shouldn't be aware of the risk of violent crime. I'm just saying don't get consumed by it. Exercise normal precautions, even go a little overboard if it makes you feel better. 
Remember, you are a guest when you are travelling in Mexico. Remain vigilant at all times, respect local authorities, stick to tourist destinations, and don't get involved with Mexican drug cartels. (I would hope that last one really is common sense but hey, covering all bases.)
If something seems sketchy – get the hell out of there! Be smart and stay aware of your surroundings and you should have a safe experience.
It's also a good idea to check weather warnings. Hurricane season and earthquakes really are up to Mother Earth. 
With that, is Mexico safe to visit right now? YES! 
This stunning Latin American highlight makes this wide world a much brighter place to live. I urge you to see it for yourself.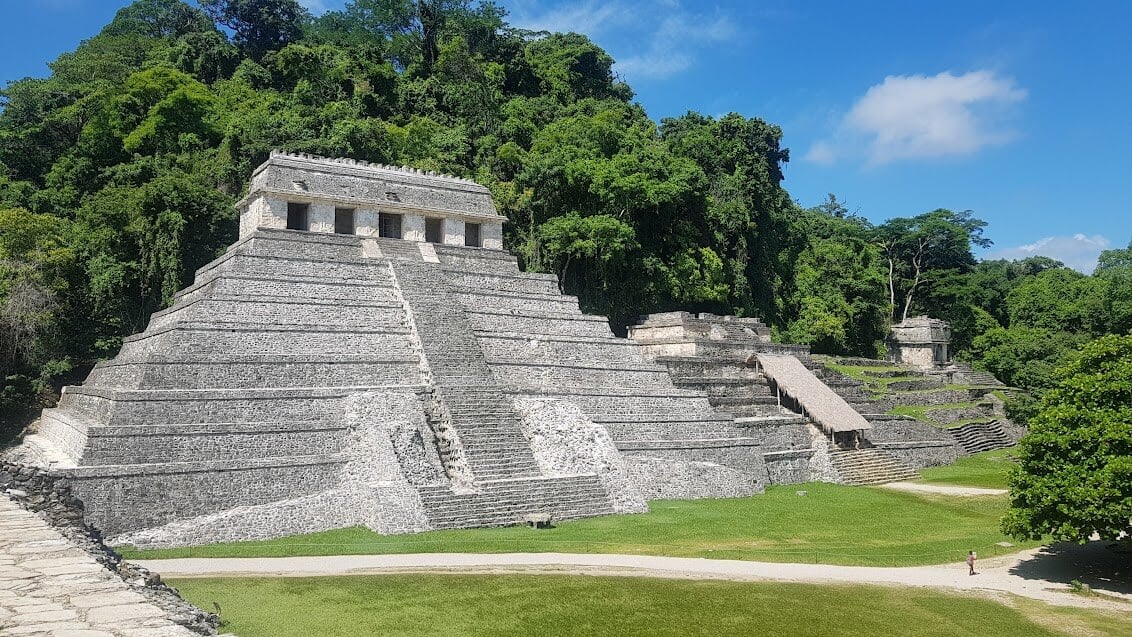 Disclaimer: Safety conditions change all over the world on a daily basis. We do our best to advise but this info may already be out of date. Do your own research. Enjoy your travels!
---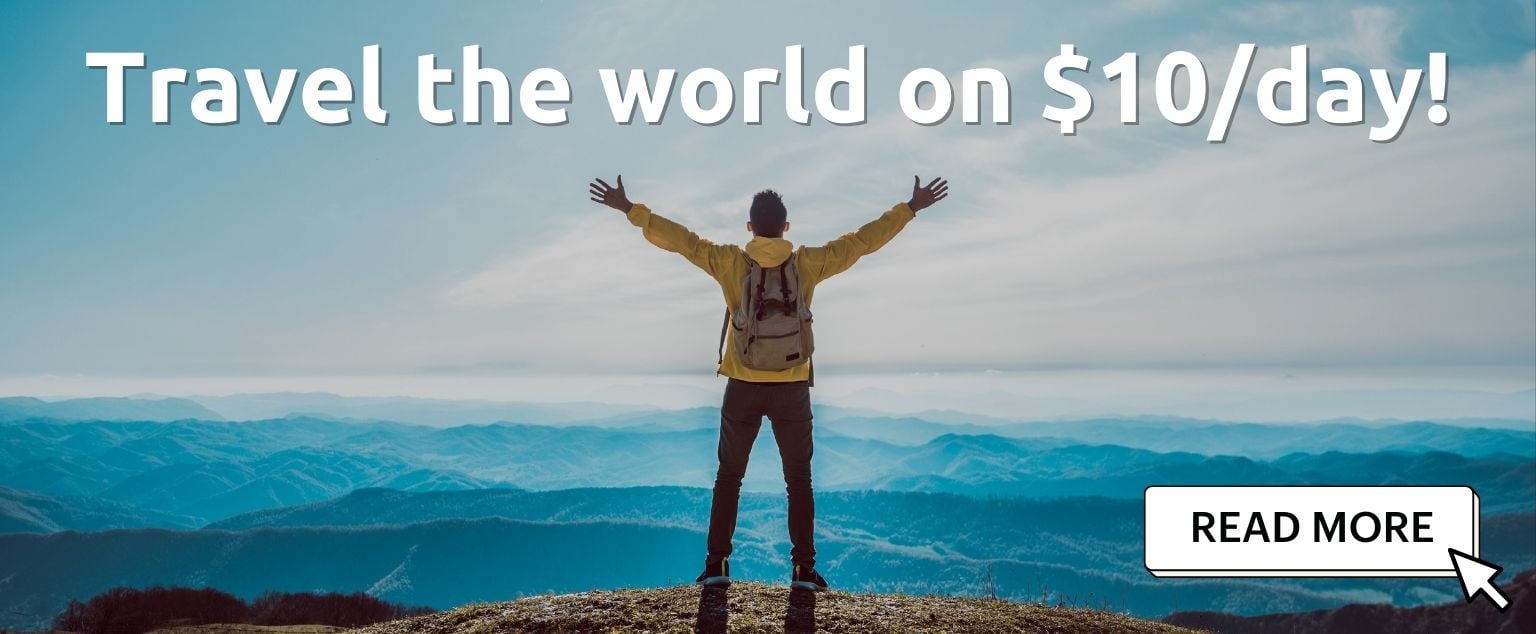 And for transparency's sake, please know that some of the links in our content are affiliate links. That means that if you book your accommodation, buy your gear, or sort your insurance through our link, we earn a small commission (at no extra cost to you). That said, we only link to the gear we trust and never recommend services we don't believe are up to scratch. Again, thank you!