Mexico has mystified travelers for years and years. Ever since Jack Kerouac traveled south of the border, Mexico has long been in the popular psyche. Just think of the people, the food, the beaches, the Mayan history, the tradition, the food, the laid-back way of life – and did we mention the food?
But at the same time, Mexico has long been famous as a hotbed for crime. Drug cartels, gang-related violence, even kidnappings in Mexico City (and elsewhere) make it a daunting place to consider.
You may be asking yourself "is Mexico safe to travel to?"
We are here to support you and to also ensure that you know the score when it comes to staying safe in Mexico. We at The Broke Backpacker have written this guide precisely to help you answer that question.
We'll be covering a range of topics in our guide to safety in Mexico. There's the question of whether it's even safe to visit Mexico in the first place, whether the public transport is safe, whether it's safe for children – we'll even cover the all-important "can I use Uber in Mexico?"
So if you're worried at all about backpacking through Mexico, or even if you're worried about the safety of Mexico for a short holiday, we've got you covered. Whatever your concerns, our insider guide has your back. After reading it, you'll be far more prepared to travel to Mexico and to have an absolute blast while you're there.
COVID-19 UPDATE
Whilst COVD 19 has not gone away, the world is opening up again to travellers. Most governments advise against travel to Mexico and if you do visit, you may be subjected to quarantine upon returning home.
For the most up-to-date safety information and what you should be doing to help, please consult the WHO and your local government.
15/07/2020
How Safe is Mexico? (Our take)
Mexico is a country that's rich in all sorts of things: food, culture, music, history, nature. Unfortunately, crime is a big specter that is always looming over the nation. Warring drug cartels have resulted in a high (and increasing) murder rate and violence. Petty theft is common and kidnappings are not exactly rare. Many first time visitors are surprised just how much of a developing nation they find themselves in.
But that doesn't necessarily reflect how tourists are treated in this country. Gang warfare is basically just that: violence between gangs.
Tourist destinations haven't seen anywhere near the same level of crime increase that other parts of the country have experienced, intimating that maybe the government is working to keep, at the very least, these popular areas and neighborhoods of Mexico open for business.
In 2017 Mexico was the 6th most visited country in the world and boasted the world's 15th highest income earned from tourism. It's in the government's interest to keep tourist areas free of crime, therefore.
Yep, most visitors to Mexico are unaffected by crime thanks to how removed it is from touristy destinations.
But let's get into the facts and see just how safe Mexico really is…
Is Mexico Safe to Visit? (The facts.)
Mexico is most popular with Americans. It's right on their doorstep, after all. Ironically though, it's American press and media that will have you believe that it's the most dangerous place ever. That's not true.
Despite the murder rate increasing by 16% in 2018, Mexico is still a very popular tourist destination. In 2016, Mexico was visited by 35 million tourists, 31 million of which came from the US alone; 513,800 UK tourists made up part of this number as well, the vast majority of whom had a trouble-free trip.
Robberies and pickpocketing (especially on public transport) are pretty common in Mexico but these are avoidable so long as you are aware of your surroundings.
It's guaranteed that you'll feel safe the whole time you're in Mexico, nor that you will actually be safe – things can happen at any moment anywhere. Just being in the wrong place at the wrong time is often the worst situation for most and this can be avoided by using proper safety habits.
At the end of the day, Mexican people are friendly, family oriented, religious, fun-loving, helpful and open. It's not all doom and gloom. But it's always sensible to ask the question…
Is it Safe to Visit Mexico Right Now?
So as you've noticed by now, violence has been increasing in recent years due to warring gangs and drugs. Being situated between coca-producing South American nations and the USA (the world's largest drug market) means it's awash with different gangs wanting to control the flow of drugs through the country.
Drug-related violence in the northern states of Coahuila, Chihuahua, Durango, Nuevo Leon, Sinaloa, Sonora, and Tamaulipas isn't just about rival gangs, however. It can all kick off at any moment – without warning – between security forces and drug militias. If it does, stay well out of the way.
Be cautious but also be reassured that since you're not a part of the violence in Mexico, you're less likely to be targeted. Unless you're looking for trouble in Mexico, it shouldn't come looking for you.
Do you need Travel Insurance for your trip? Even if you're only going for a few days, that's more than enough time to get by wrathful angels. Have fun in Mexico, but take it from us, overseas medical care and canceled flights can be seriously expensive – insurance can, therefore, be a life-saver.
Travel mishaps can and do happen and it is well worth thinking about insurance before you leave home.
We have used World Nomads for years now and I have personally made several claims. Why not get a quote from them yourself?
Do be sure to read the terms and conditions to make sure that the policy covers your needs.
Getting an estimate from World Nomads is simple – just click the button or image below, fill out the necessary info, and you're on your way!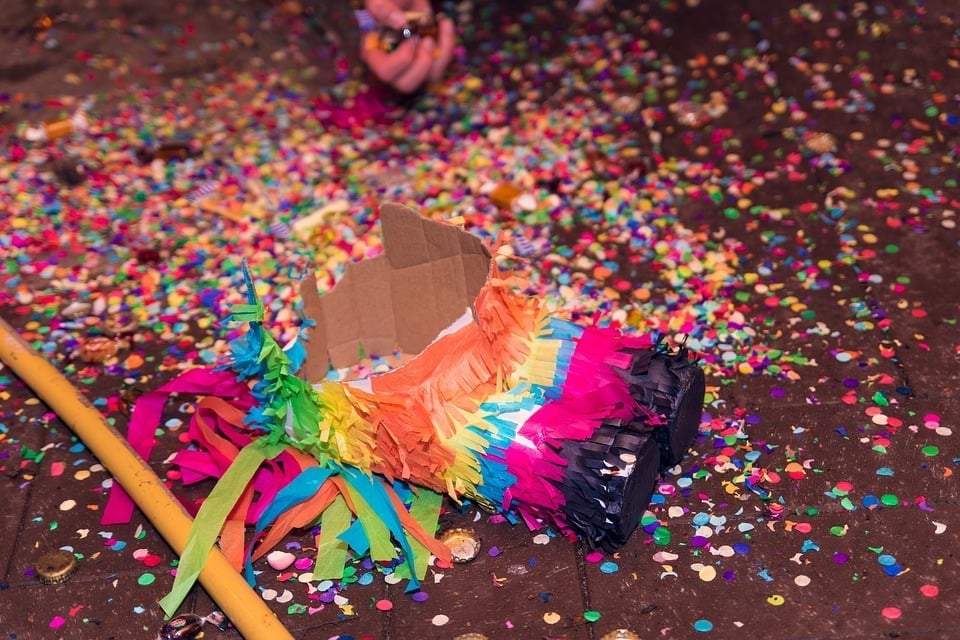 It's generally safe to travel around Mexico, but there's no such thing as being too careful. To make sure that you are as secure as possible, here's a list of top tips for staying safe in Mexico.
Research your destination – things can change very quickly, so make sure you're not entering a fresh turf war.
Keep windows shut and doors locked in a car – especially at traffic lights; car-jackings and robberies are real here.
Use first-class bus companies – these take toll roads and do security checks on passengers as they board.
Watch your belongings on the Mexico City Metro – pickpocketing is common.
Use regulated taxis from official Sitios (taxi ranks) – anything else is illegal and unregulated (more on that later).
Don't walk around by yourself after dark – even near your hotel. This is just asking for trouble.
Beware when taking money out of ATMs – these are good spots to rob people. Use in daylight hours or inside shops/malls.
Use a money belt – they're pretty good at fooling thieves.
Be wary of scams – people who ask (too much) about your personal information will be scamming. Absolutely.
Don't wear flashy clothes or jewelry – looking rich won't just get you robbed, it might get you kidnapped (rich people = more ransom).
Comply with kidnappers – resisting is the best way to get injured – or worse.
Wear plenty of sunscreen – the sun is pretty relentless in Mexico!
Learn some Spanish – even just a little bit will help you get around.
Toilets marked with 'M' are for ladies! – if you're male, take note: M = mujeres = women/female.
Think about what valuables you're planning to take with you – do you even need them in Mexico?
Mosquito repellent is a must – some mozzies have been known to carry the West Nile virus.
Ask for tips at your accommodation – your hostel/hotel staff will be full of local tips about safety and where to eat, etc.
Avoid drinking TOO much – you'll want to keep your wits about you.
Stay well away from drugs – the source of most of the country's problems. Don't contribute, don't get involved. Not clever.
DON'T travel at night – most crime occurs under the cover of darkness.
Only use well-known adventure sports operators – these have up-to-date equipment and experienced guides.
Don't get involved in politics – the Mexican constitution forbids foreigners getting involved in the country's politics, so don't!
Avoid ice in drinks – yep, it's hot, but the ice in that drink isn't worth what it might make you feel an hour or two down the line…
Download an earthquake app – these DO happen. An app will give you at least a little bit of warning (you should also know what to do in a disaster situation).
It may seem a little extreme, but following these tips will help you stay as safe as possible in Mexico. Basically, it's all about being sensible and avoiding any dangerous situations. Then you can just enjoy everything!
Some General Safety Tips from the OG Broke Backpacker
Keeping your money safe in Mexico
Petty theft exists all over the world and Mexico is no exception. If you want to keep your money, you're going to need an effective deterrent against pickpockets. Thankfully, there is actually a pretty simple solution, really; that would be a money belt.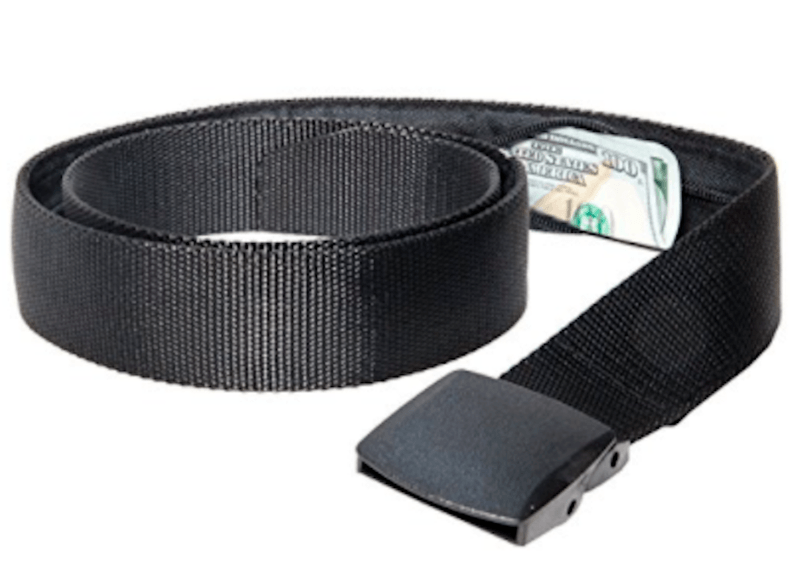 You'll find a load of different money belts out there, but we here at The Broke Backpacker heartily recommend one in particular: the Active Roots Security Belt.
One of the things we like most about this belt is how much it actually looks like a belt. It's pretty subtle, which means you don't have to hide it. And as a major plus, it's mercifully affordable, too.
With a money belt, you'll have peace of mind, two times over. First of all, you'll be protecting yourself from having your daily stash o' cash picked from your pocket. Secondly, if you happen to lose your main wad of money or your bank card, at least you'll have a little bit of cash to tide you over. In summation: we're big fans.
If you need a little more room for your passport and other travel valuables, have a look at a full-size money belt that tucks under your clothes instead.
If neither of those options appeals to your refined fashion sense, don't compromise! Opt for an infinity scarf with a hidden zipper pocket.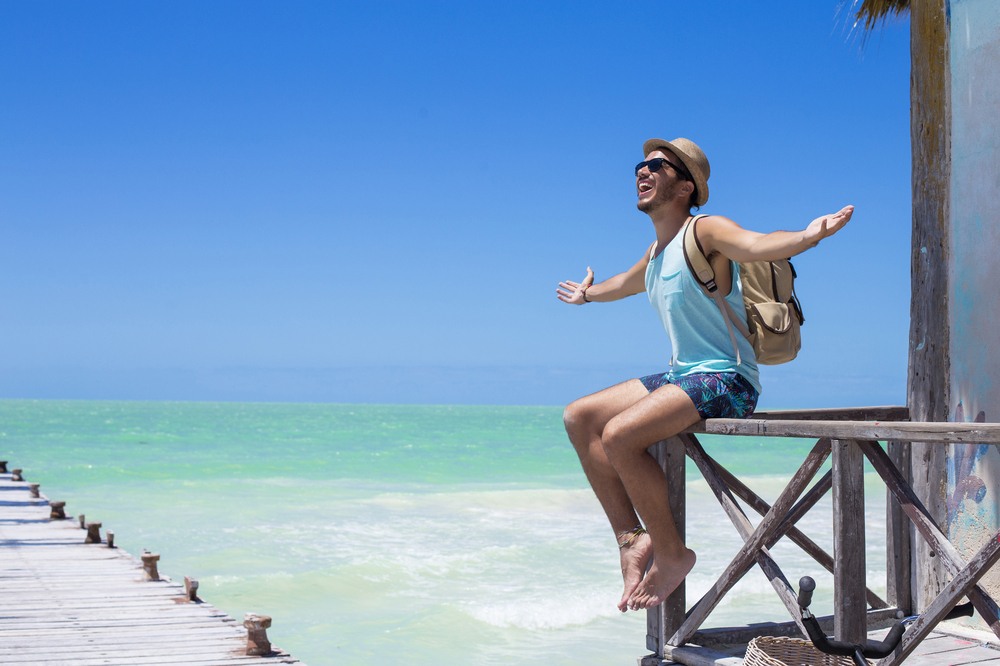 Traveling alone in Mexico can make one feel very vulnerable at times. Though nearly everyone is a target in this country, being single makes you even more appealing to opportunistic criminals.
Yes, backpacking Mexico alone can be an extremely enriching experience as there is a ton of things in this Latin American country that make it rewarding. Genuine hospitality, feeling like you're adding a positive benefit to the country, impromptu street parties, colorful creativity… there's a lot to discover.
If you want to travel along in Mexico, you can, but you must take some extra precautions…
First and foremost we'd recommend that you make friends with other travelers. Aside from remedying loneliness, it's also a good way to appear more intimidating to attackers – criminals generally target groups less because it's more work. Better yet, you'll make lots of friends who can be an absolute blast to travel with. We recommend heading along the East Coast to meet people and party – if that's what you want to do.
Secondly, learn some Spanish. Outside of touristy areas, you won't find much English spoken anyway. So to help yourself get around, it's a no-brainer. But secondarily, Mexican people will just open up to you if you know even a few stock phrases.
If you check into a hostel or a hotel that doesn't feel right, don't be afraid to just check out. There are plenty more amazing hostels in Mexico and you may as well feel safer and more comfortable for a few more pesos. Do be aware that Central Mexico isn't touristed as Coastal Mexico – quality between these regions varies wildly.
Keep an open mind. Absolutely, Mexico can be overwhelming. It's noisy. It's an assault on the senses. There's a lot going on. But dismissing it or getting panicked by it is a good way to not enjoy yourself very much.
People are very friendly and helpful. If you find yourself lost or needing help, approach somebody in a personable, polite manner and they'll be more than happy to assist you.
Walking around at night, male or female, isn't a good idea.
Similarly, leaving your drink – or even your food – alone might result in your snack or beverage being spiked. This could lead to you being assaulted and/or robbed. It's not unheard of.
If you use dollars, the exchange rate will probably NOT be in your favor. So it's best to use pesos at all times.
Try to blend in. Looking like a tourist – wearing a sombrero, anything like that – probably won't help to heighten your experience of traveling in Mexico. Just sayin'.
Do pay attention to government warnings.
Mexico might not be the most comfortable destination for a backpacker; in fact, it's probably not the first country we'd travel to if we could start our backpacking adventures all over again. But it's not exactly a no-go zone. With the proper habits and some extra attention, Mexico is safe for solo travelers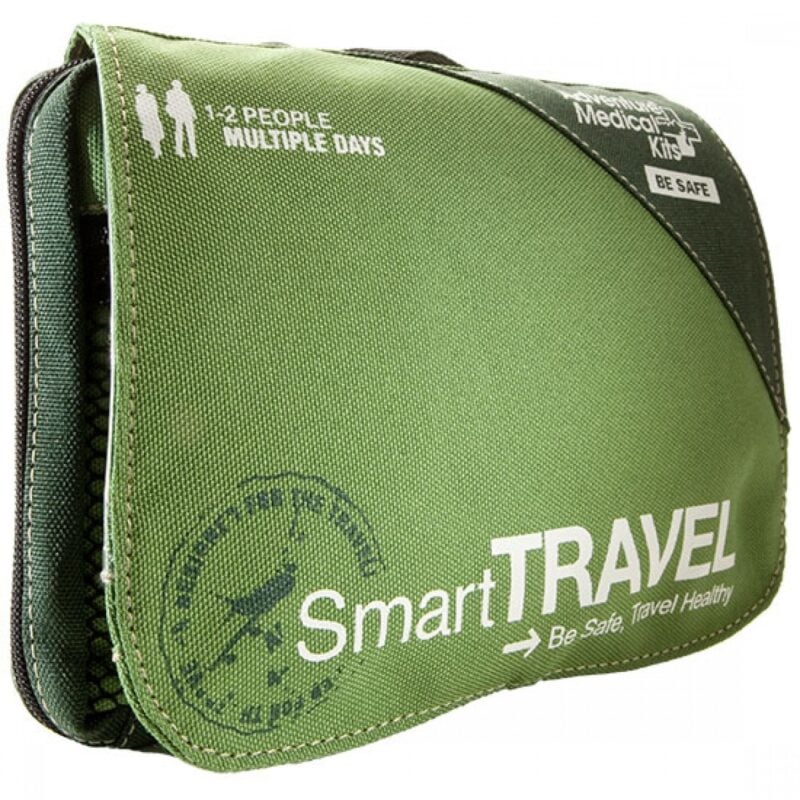 Be prepared for what life throws at you on the road. Pick up an AMK Travel Medical Kit before you head out on your next adventure.
View on REI
View on Amazon
Is Mexico safe for solo female travelers?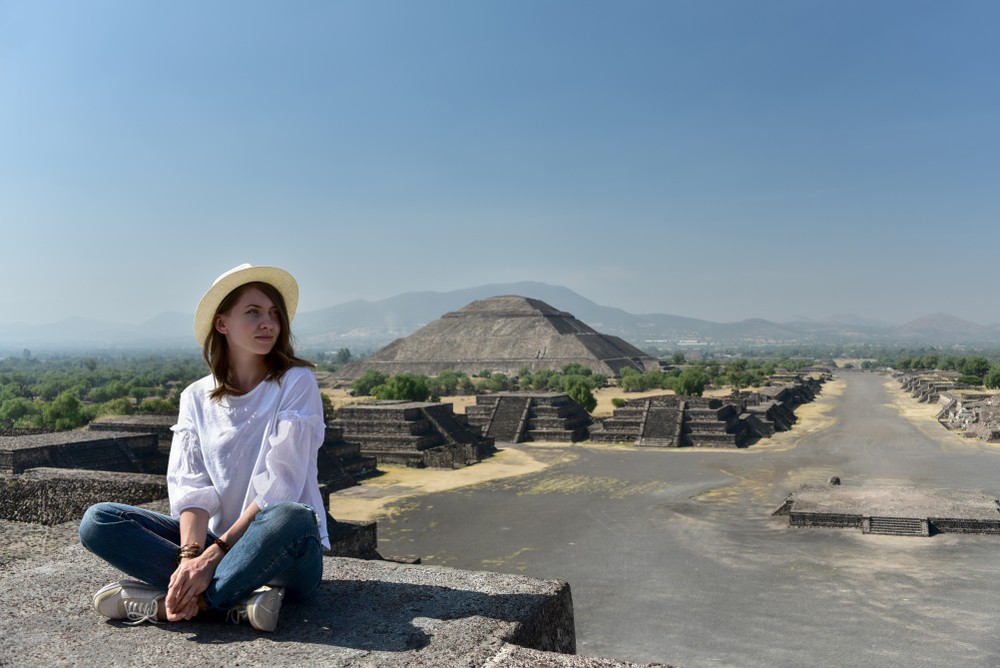 Deciding to travel somewhere alone as a female is not always straightforward; not least in Mexico. You SHOULD be able to travel wherever you want, and backpack through any country, but that's not always the case, unfortunately.
A bad reputation should not mean you dismiss a whole country! Much of Mexico is safe for solo female travelers. Remember: many of the sensational, gruesome headlines don't always show the full story.
When it comes to understanding how safe Mexico is for female travelers, there are, of course, things you can do to make sure that your trip runs as smoothly and as safely as possible. Here are a few pointers to help you do that.
Plenty of women travel alone. Meet other female travelers at hostels and see how they've done it. Getting their routes and their tips for travel survival is useful, but sharing stories about traveling alone as a female is a good way to connect and make friends.
Assaults happen. Ways to avoid situations in which this is a likelihood involve not drinking too much, only buying your own drinks (and then watching it), not traveling alone at night and only getting official taxis.
Know your surroundings. Here it's not just about looking like you know your surroundings, but more about actually knowing your way around so you don't get lost/not down any sketchy roads.
At the same time – DO look confident if you're lost. Even if you have no idea where you're going, walk confidently until you feel like you can ask someone friendly-looking, or head to somewhere official-looking to ask for help.
You might be surprised to know that Mexico is still conservative in many ways. It might appear to be the "Land of Spring Break," but that's only US tourists in beach resort areas. Observe what local women are wearing and dress accordingly – anything too skimpy is bound to stand out too much and attracted unwanted attention.
Smile. Might seem like an odd one, but being friendly makes you at least look from afar like a local. Mexican people are generally quite personable and friendly, so you'll be blending in. Plus it'll help if you need to ask for assistance.
Get to know people and be friendly but don't tell them exactly where you're staying, your address, itinerary. You never know who you're talking to or what they're trying to get.
Be aware of the threats and the dangers. Absolutely. But don't let them overwhelm you or skew your perspective of Mexico as a whole.
Don't lose your money to a pickpocket! 
There are tons of ways to store valuables and goods while traveling but a travel scarf has to be the least obtrusive and the most classy.
The Active Roots Zipper Scarf is your run-of-the-mill infinity scarf but with a hidden pocket that's big and sturdy enough for a night's cash, your phone, a passport and (hell with it) some snacks too!
Mexico is not exactly the ideal location for solo female travelers. However, there is a wealth of amazing culture to soak up here (and how can you miss out on all that food)? At the end of the day, it will be difficult but it will be super rewarding. Keep a level head, make friends, be confident and the country will open up for you.
Is Mexico safe to travel for families?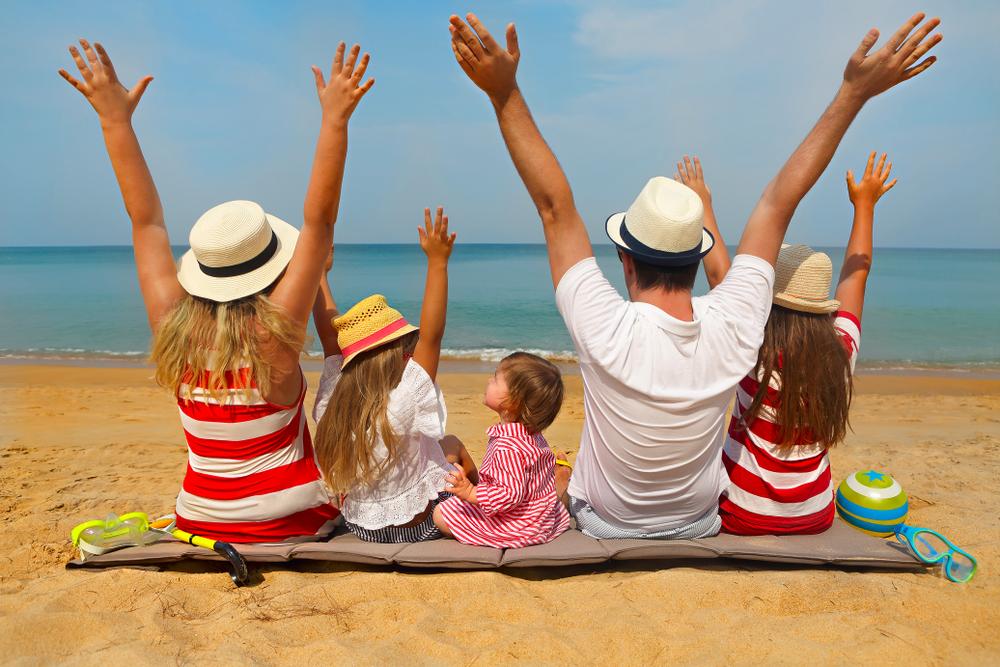 Mexico is a family oriented place. Children are a big part of society and you'll be well looked after if you travel there with your own in tow. Having your kids with you will help break down barriers between you and locals, making for a more authentic, memorable experience.
On the whole, Mexico is safe to travel for families. For a start, you're less likely to be traveling through the rougher and less trodden paths that backpackers would be taking.
But then again you won't have to stick to the confines of an all-inclusive resort. Venturing out to local markets and seeing the life and color of the country is easily done with children. People will be warm and welcoming.
Make sure your children are protected from the sun. It can getseriously hot here, and children could suffer pretty badly if they aren't smothered in sunscreen and kept in the shade. Sunhats are a good idea.
On that note, staying hydrated may seem obvious, but as we said – it's hot!
Is it safe to drive in Mexico?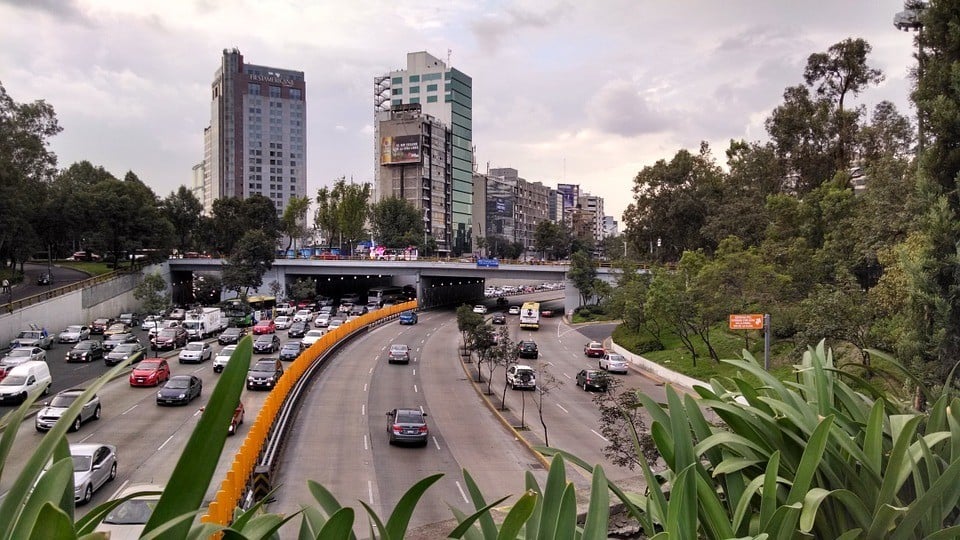 Driving can be a good way to see the country at your own pace. In fact, many US travelers to Mexico travel across the border in their own vehicles. It's common to drive in this country.
That being said, things aren't always straightforward. Toll roads between towns are run by private companies and can be pretty pricey. However, these are safer to use than roads that don't feature tolls (i.e. that aren't on the main highway). Known as libre roads, these can be winding, less well maintained and sometimes a good hiding place for gangs.
There can be 'checkpoints' at random places along highways – they'll ask to see your driver's license. Especially in remote areas, these are not always official and will demand cash in exchange for being able to pass.
Even roads with tolls aren't greatly well maintained – potholes and uneven surfaces are par for the course.
Sometimes there are restrictions on cars going into cities in an effort to curb air pollution. For example, Mexico City places restrictions during the day from Monday to Friday on anything that isn't from the State of Mexico or Mexico City itself. It's a good idea to research where you're allowed to drive!
Generally, it's safe to drive in Mexico, but we'd advise against driving at night. Crucially, you're more likely to get people who are involved in unlawful activities (gangs, basically) driving around. There's also animals on the road, vehicles driving with no lights… It's a smorgasbord of hazards and real danger that isn't worth it.
Is Uber safe in Mexico?
You'll be happy to know that Uber is safe in Mexico. It's popular in Mexico City as well as several other major cities (several = 46!) including Cancun, La Paz, and Los Cabos.
It's really cheap. You can take Ubers by yourself or with friends. The cars are clean, the drivers are respectful, they use Google Maps or Waze, you can pay with cash if you like. And you don't have to worry about the language barrier either since they know where you're going!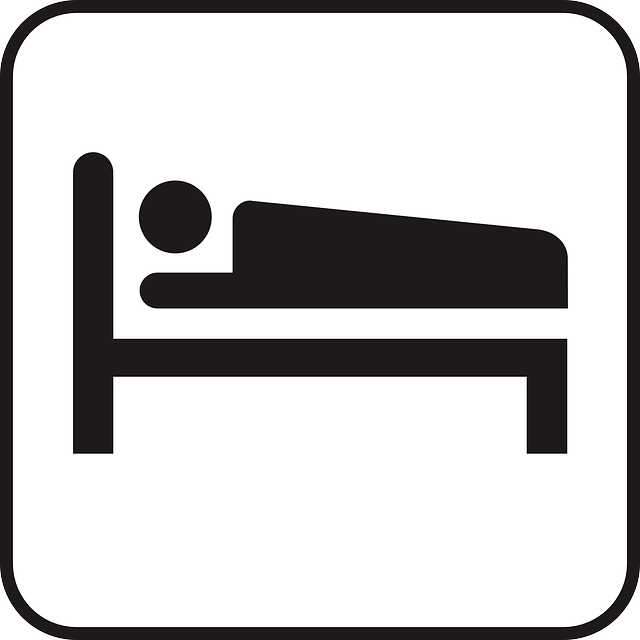 Sleep safe! Choose your hotel, hostel or Airbnb ahead of time so you're not last-minute booking a less-secure place.
You'll find our favorite accommodation sorted by neighborhood in the following guides:
Mexico City | Puerto Vallarta | Oaxaca | Playa del Carmen | Tulum
Are taxis safe in Mexico?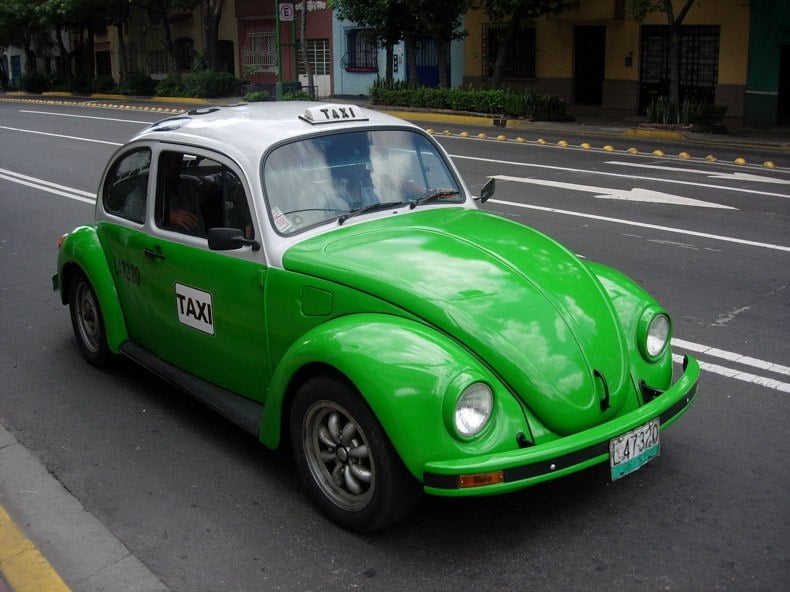 Traveling around in taxis in Mexico can be a hit-or-miss experience.
There's plenty of them around and they're pretty cheap. They're either metered, or not, and you either pay per kilometer or per zone.
Don't hail a cab off the street after dark – that's probably an illegal taxi. Go to a Sitio (taxi ranks) to find a licensed cab.
Mexico's taxi business used to suffer from tax-related crime but recently has become pretty safe, thanks mainly to the advent of apps designed to make taxi travel safe. At the same time, many taxi drivers opted to join the Sitio taxi rank system to avoid being targeted themselves.
Smaller towns don't have metered taxis. If you want to use a local taxi here, have where you want to go written down in Spanish (or memorized in Spanish), agree on a price before you get in, and away you go!
Taxis are safe in Mexico! Just so long as you play by the (very simply) rules – e.g. get licensed cabs, use an app, ask your hotel for help. Do this and you'll be getting around with no trouble at all.
Is public transportation in Mexico safe?
Generally, public transport is safe in Mexico. Don't worry. The most you'll have to worry about, even on the Mexico City Metro, is being pickpocketed. And that's easily avoided with a money belt – obviously.
The metro is chaotic, we're not going to lie, and often jam-packed with people. But it goes pretty much everywhere you'll need to go while in the Mexican capital and it's extremely quick since it doesn't have to compete with the constant traffic above ground. It's also very cheap!
It's patrolled by police in the daytime, which is why we'd say don't get the metro at night. There's more likely to be pickpockets (and more) down here then.
Mexico City's bus system is unregulated. It's often packed and completely overcrowded – dangerously so. Avoid it, if you can.
Then there's traveling around the country itself. Highway buses (camiones) are safe in Mexico, easy to get, and are run by reputable bus companies. They do checks for alcohol and drugs on the driver, and even check security for passengers as they get on. The buses themselves come in three classes:
First class is a comparative luxury, of course. You can book a seat and there's air-con.
Second class buses take more stops and take longer to get their destination.
The last class is known as deluxe or pullman and these operate on popular tourist routes. Prices are higher than first class and they're more comfortable, too.
Considering the huge size of Mexico, buses have to travel very long distances. You might want to opt for something more comfortable – especially if you have a chronic injury.
Mexico's train lines were privatized in 1995 and resulted in most passenger services being pulled (except a commuter service that runs into and out of Mexico City). There are two tourist lines, too: one runs from Guadalajara (Tequila Express), the other runs through Chihuahua (Copper Canyon railway).
Keep everything on you in transit!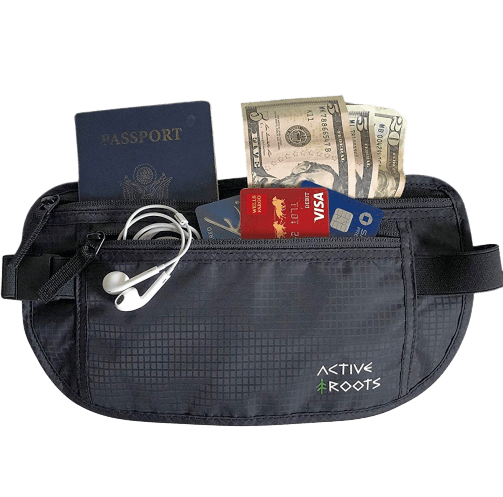 When moving from place to place, you shouldn't store travel documents in a bag, even if it's under your seat or overhead.
A full-sized money belt that stays tucked under your clothes keeps your documents and cash organized during your travels and assures nothing critical gets left behind or stolen.
Is the food in Mexico safe?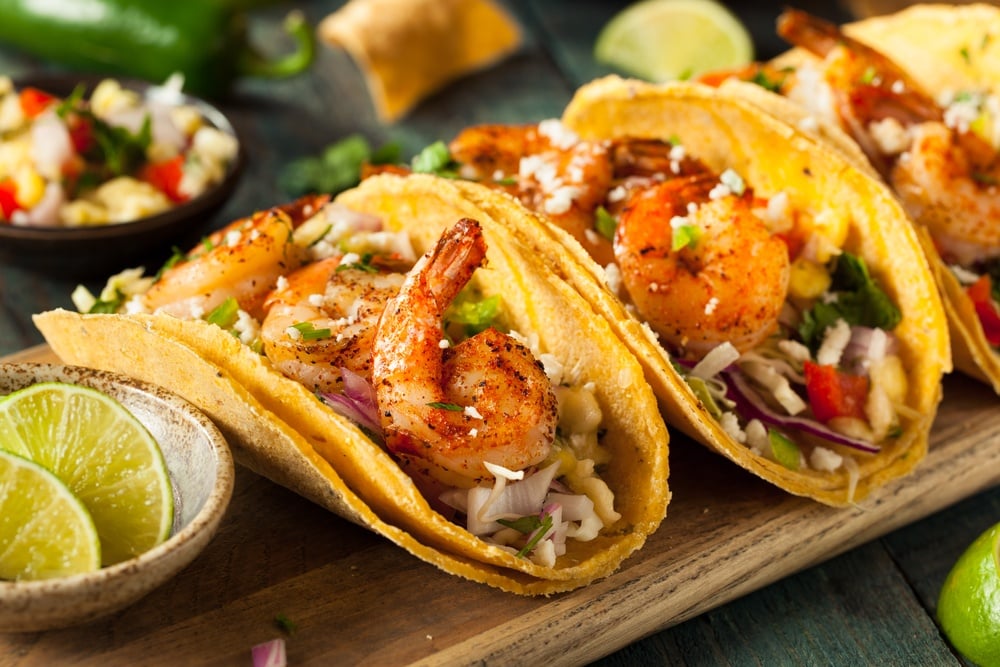 Yes, the food in Mexico is safe and yes: it's amazing!
Mexico is worth the trip for the food alone. Seriously – it's that good.
Obviously not every cantina and food stall is going to have top-notch sanitation, so we're here to give you a few pointers when it comes to having the gourmet experience of a lifetime AND not getting ill at the same time.
Street food is a must. It's very much delicious and very much recommended. As always, go to places that look like they're popular. If it's popular, it's likely to be two things: 1) delicious and 2) clean.
Fruit, unwashed and unpeeled, is a no-no.
If the meat looks like it was prepared ages ago and seems to have been lying around in the sun, don't even bother.
Do a bit of research beforehand about what you want to try before you go out. You might like being adventurous, but if you order in a panic when you're getting your street food, you might end up with something like menudo (tripe soup).
Make sure eggs are cooked thoroughly. Eggs that are too runny may be the perfect breeding grounds for something nasty.
Wash your hands with hot water (if possible) and soap before eating. Making sure your OWN hands are clean before eating is good prevention for going down with something you might attribute to food poisoning.
Don't go to big tourist restaurants to eat. These lack quality and freshness and are more expensive than street food. Why would you??!
Lime juice, as well as chilis, are said to kill bacteria. If in doubt – even if it's been freshly cooked – slather on a load of lima juice. It's part of the food anyway!
Conversely, maybe sour cream isn't always a good idea. Especially if you've got a particularly sensitive stomach.
Traveling with an allergy? Research ahead of time how to explain your allergy. Keep in mind that store owners and restaurant staff might not know all the foods that contain allergens, so it's helpful to know the names of some of these too. If you're gluten-free, pick up a handy Gluten-Free Translation Card with descriptions of Celiac disease, cross-contamination risk, and local Mexican ingredients in Latin American Spanish.
At the end of the day, food in Mexico is fine to eat. Who are we kidding, it's more than fine – it's amazing! Mexican people love their food and eating out is a perfect way to soak up local life. The food is usually cooked FAST and from fresh ingredients. Don't be afraid to go outside your comfort zone and try something new… our mouths are watering just thinking about it.
Following the usual rules of washing your hands, and only going to establishments that look like they're doing good business, or who are cooking things freshly, you'll be able to safely eat your way around Mexico like a true pro. It's safe to eat the food in Mexico (for the most part) and your taste buds will thank you for doing so!
Just remember: as long as it's hot and freshly cooked, it should be alright.
Can you drink the water in Mexico?
You CANNOT drink the water in Mexico. Don't even try.
Only drink boiled (or bottled) water and at all times avoid ice.
This doesn't mean you shouldn't drink plenty of water. In fact, far from it. Get plenty of bottled water, make sure it's sealed, and stay hydrated throughout the day. Mexico is hot and you don't want to get dehydrated.
A refillable bottle is always handy if your hotel/hostel/guesthouse has a water filter in the lobby or something. Saves on all that plastic waste, anyway. We like the Active Roots Water Bottle because it looks good and keeps our drinks insulated.
Alternatively, bring water purification tablets or a Grayl Geopress to make the water safe for yourself.
Want to save the world?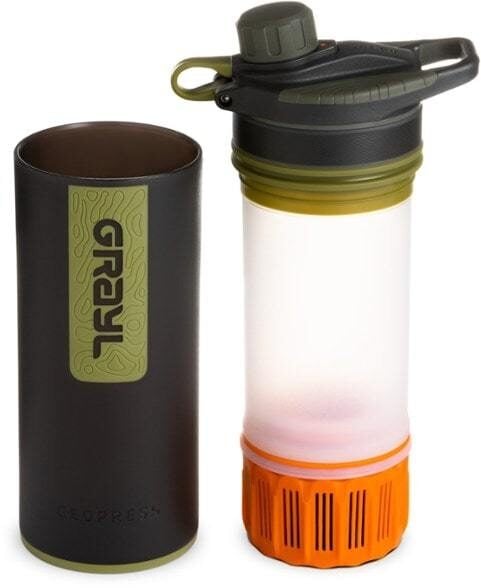 Single-use plastic bottles are a huge threat to Marine Life – Be a part of the solution and travel with a filter water bottle.
The GRAYL GEOPRESS water bottle is the ONLY all-in-one filter water bottle setup you'll need. Whether you need to purify the water from a hostel sink in Kathmandu or a stream trickle in the Andes, the Geopress has got you covered.
Read our full review of the GRAYL GEOPRESS!
Is Mexico safe to live?
You might want to move to Mexico to learn about a new culture, for a challenge, to learn a new language, start a new career or even just for a warmer climate and slower pace of life. We don't blame you.
It goes without saying, however, that there are dangers involved. Living in Mexico won't make you immune from the same sorts of crime that affects tourists. Looking less like a tourist/Westerner will definitely help you blend in. Pay attention to how locals dress and don't wear anything that makes you seem rich.
Obviously, it depends where you decide to settle. We'd recommend being away from border towns as this tends to be a hotbed for gang-related violence.
Be especially cautious when living or backpacking in Mexico City. The capital is famous for its murder rate, kidnappings, and robberies. Elsewhere, Mexico is safer to live in. Places like Playa del Carmen and other coastal cities on the Yucatan Peninsula are havens for travelers for a reason.
Of course, don't get involved in drugs. This is an easy way to become known to the wrong sort of people and become a victim.
Mexico has a high crime rate, and it isn't the safest place in the world to live. It's important to remember that there are everyday people in Mexico who live normal lives. You might have to take precautions against certain things, but for what you get back in terms of the richness of the culture it's a small price to pay.
How is healthcare in Mexico?
There's public healthcare in Mexico. It's a universal system (free and/or subsidized) but don't expect the same level of standards you may be used to coming from a Western European country. It's a complicated system of hospitals funded by various different organizations.
If you want treatment of any sort, it's best to head to a pharmacy. Pharmacists are knowledgeable and will be able to help you with basic ailments. At the same time, your hotel will be able to recommend a good hospital to go if you have a minor sickness or injury.
However, for anything more serious we recommend a private hospital. These are better than public ones mainly because waiting times are shorter and the facilities are of a higher quality.
So in general, whilst not up to some standards, the healthcare in Mexico is generally good. A mixture of public, employer-funded and private healthcare schemes make it a well-rounded system. In fact, Americans close to the Mexican border have been known to go south for cheaper treatments and prescription drugs.
Quality of care does vary depending on where in Mexico you are and exactly what service you're looking to use.
Helpful Mexico Travel Phrases
Below are some useful Spanish phrases for backpacking Mexico. While many people speak English in the touristic areas and cities, once you get outside these areas, Spanish will carry you a long way!
Hola = Hello
¿Cómo está(s)? = How are you?
Mucho gusto = Nice to meet you
Estoy bien = I'm fine
Por favor = Please
Gracias = Thank you
De nada/Con gusto = You're welcome
¡Salud! = Cheers!
¿Cuánto? = How much?
Adiós = Goodbye
Lo siento = I'm sorry
¿Dónde está el baño? = Where is the bathroom?
¿Qué es esto? = What's this?
Quiero un taco/una cerveza. = I want a taco/a beer.
Final thoughts on the safety of Mexico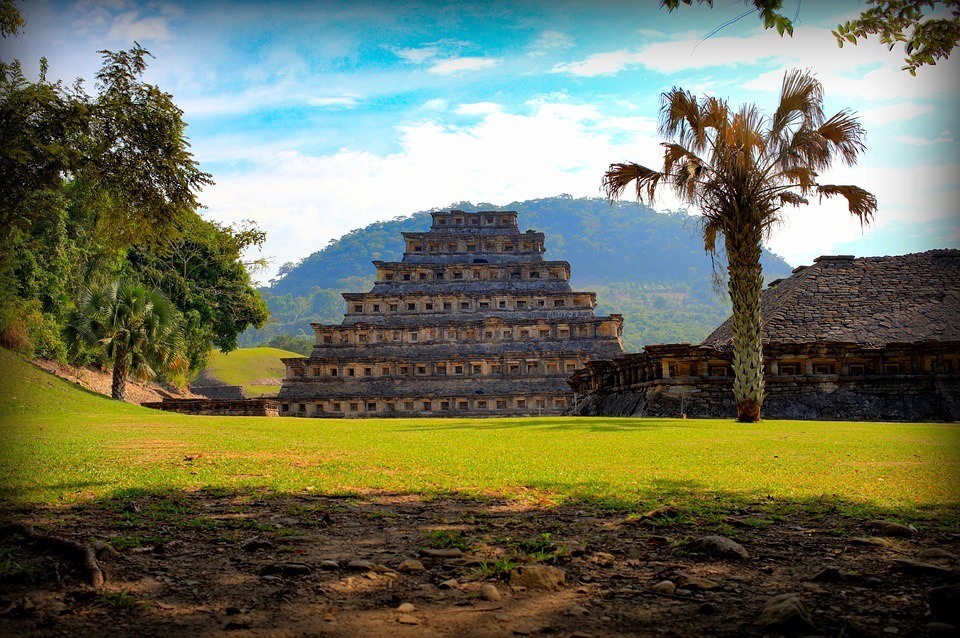 Mexico is a highlight of Latin America. The history here is eye-poppingly ancient, the life is chill, the people here are super friendly and welcoming, the beaches are beautiful. Expect rich traditions (you've heard of Day of the Dead, right?), culture, family vibes, and big, long, lazy meals of some of the best food in the world. Yep, we'll say it again: Mexican food is amazing!
Safety-wise… well, we're not going to sugar coat it: Mexico is still risky. Statistically, there are many more dangers involved in visiting somewhere like Mexico than there are of visiting countries like Switzerland or Japan. That doesn't mean you can't have a safe, enriching trip or even travel alone.
In fact, if we're talking statistics – tens of millions of people visit Mexico each year and most travel here without trouble.
Mexico is safe to visit so long as you are aware and make the right decisions. Know the risks involved with traveling to Mexico and take the right precautions. These in addition to all of the other safety tips we've given you, should be considered when and if you decide to travel to this spellbinding nation.
And have you thought about getting Travel Insurance for your trip? You can get a quote from World Nomads by clicking on the link below.
Disclaimer: Safety conditions change all over the world on a daily basis. We do our best to advise but this info may already be out of date. Do your own research. Enjoy your travels!
"Find out how YOU can support the site. We work hard to put out the best backpacker resources on the web, for free! It's all about helping out our tribe of awesome backpacker readers [that's you!]. Please visit the link to find out how you can help keep the site going 🙂
For the sake of transparency, some of the links in our content are affiliate links. This means that if you book your accommodation, buy a book or sort your insurance, we earn a small commission at no extra cost to you. I only link to stuff I've actually used and never endorse products or services that are not up to scratch. Thanks for your support.