Mexico is one of those countries that no matter where you travel from it steals your heart. With rich Mayan history, stunning tropical beaches along the Mexican Riviera, and a cuisine that is second to none – there's so much to love, and more, in Mexico.
No matter where you go in Mexico, you will be surrounbeachded by a tapestry of vibrant color, rich culture, and jaw-dropping natural landscapes that will leave an indelible impression on your mind. The entire nation is a huge adventure, waiting to be discovered by travelers from around the world.
It's unsurprising then, that it receives around 97 million tourists a year.
But with so many tourists, that means there's a whole load of accommodation options available to house them all. And that can be overwhelming.
When I travel, I like to stay in a vacation rental because it provides a more authentic experience as you're staying in the home of a local. Because you're staying in a home, you also get those homely comforts that you miss out on when you stay in a hotel or hostel. And vacation rentals are affordable, too!
In this guide, I will be showcasing the best vacation rentals in Mexico for all types of travellers and budgets, so that you can be at ease finding the perfect accommodation in Mexico and I'll take the overwhelming aspect away from you. Sound like a good deal? I think so. Let's get started!

Unlock Our GREATEST Travel Secrets!
Sign up for our newsletter and get the best travel tips delivered right to your inbox.
Quick Answer: These are the Top 5 Vacation Rentals in Mexico
Overall Best Value Vacation Rentals in Mexico
Overall Best Value Vacation Rentals in Mexico
Luxury Penthouse Close to the Beach
> $
> 8 Guests
> Includes free entrance to Papaya Playa beach club
> Located close to Mustang Island State Park
Best Budget Vacation Rentals in Mexico
Best Budget Vacation Rentals in Mexico
4BR Apartment in a Great Location
> $
> 8 Guests
> Modern, budget apartment with
> Centrally located in Condesa, Mexico
Best Vacation Rentals for Couples in Mexico
Best Vacation Rentals for Couples in Mexico
Cute Penthouse for 2
> $
> 2 Guests
> Level 3 in a gated complex
> Located in Tulum, Mexico
Best Vacation Rentals for Families in Mexico
Best Vacation Rentals for Families in Mexico
3 BR Villa Close to the Beach
> $$
> 12 Guests
> Built into the mountainside of the Sierra Madres
> Located in Puerto Vallarta
Over-the-Top Luxury Vacation Rentals in Mexico
Over-the-Top Luxury Vacation Rentals in Mexico
Exotic Interiors in this 4 BR Home
> $$$
> 10 Guests
> Beautiful outdoor area
> 10-minute walk to Playa del Carmen
Types of Accommodation in Mexico
Mexico is a very diverse country with dense jungles, mountains, and stunning beaches. For that reason, you will find many different types of homes in the country that have all been designed to fit into the landscape.
When it comes to vacation rentals though, there are a few common types of accommodation that you will find spread throughout the country. These can be broken down into the following categories.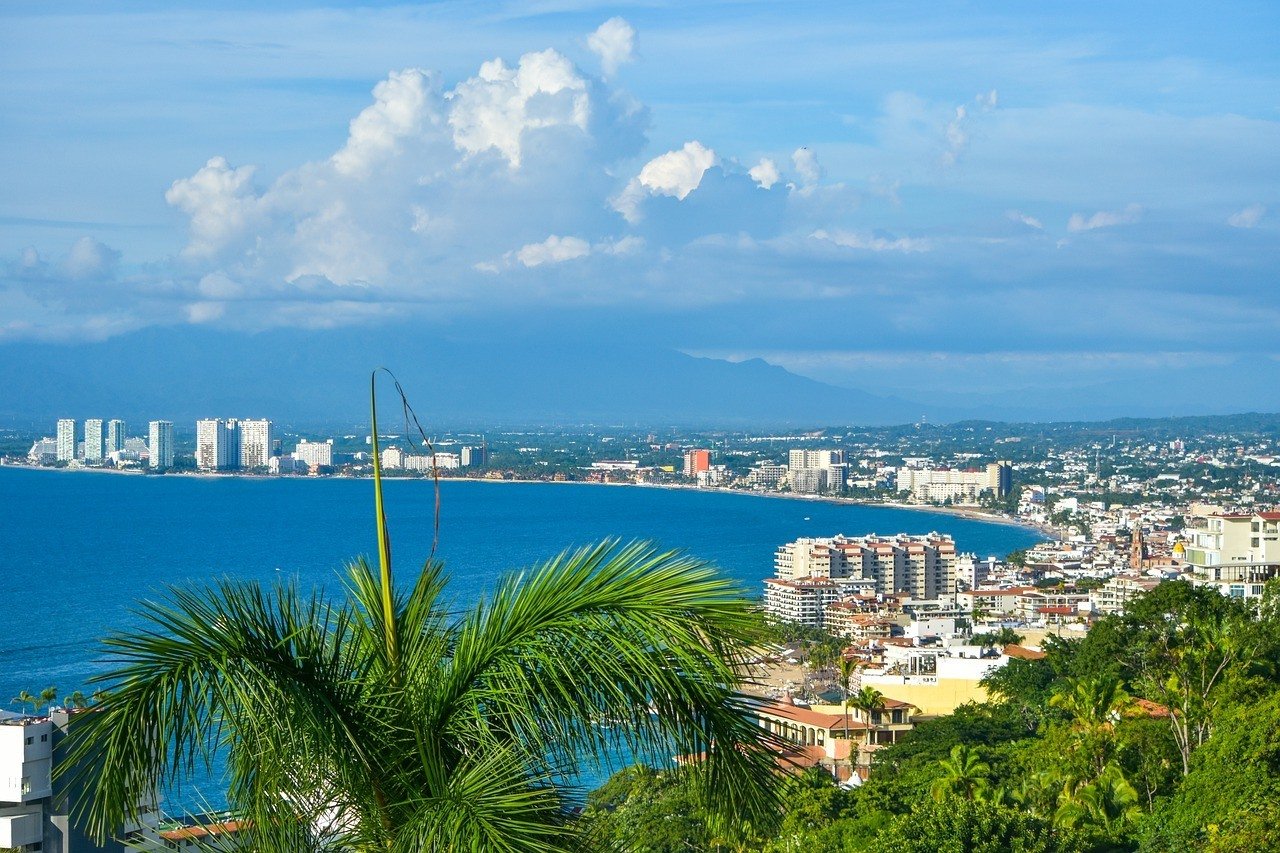 Apartments and Condos
When you are in urban areas of Mexico, such as Mexico City or Oaxaca, you will easily find a plethora of modern apartments and condos that are ideal for short getaways, small families or groups that prefer to have modern conveniences while on holiday.
If you're backpacking through Mexico, Mexico City is the perfect place to start and it's a good idea to stay in an apartment if it's your first time visiting Mexico. Apartments tend to be in central locations near to all the main attractions, so you'll always be close to the things you want to see and do.
They can also be in gated communities or have security guards when entering the building, so if you're worried about safety in Mexico, then you should check to see if your apartment building comes with additional security.
Beachfront Houses and Cottages
The first image that Mexico always conjures up is that of the brilliant blue seas and unspoiled, pristine beaches with infinite stretches of white sand. With tourism being one of Mexico's major revenue streams, it is a no-brainer that many of those tourists flock to the Mexican Riviera.
Cottages and beach houses in Mexico are the most common vacation rentals. They are usually situated right on the beach, or just a few blocks behind, but regardless of their location you'll find stunning beach views. They are homes, so they will be set up for self-catering with a full kitchen and comfortable bedrooms.
Some of the more luxury beachfront houses and cottages may even have a pool and outdoor deck. There may even be an outdoor shower, perfect for washing off the saltwater from the ocean
With places like Tulum and Cancún having a plethora of beachfront houses with absolutely stunning views, if you want to have a beach vacation in the sun then I would definitely recommend a beachfront home in Tulum.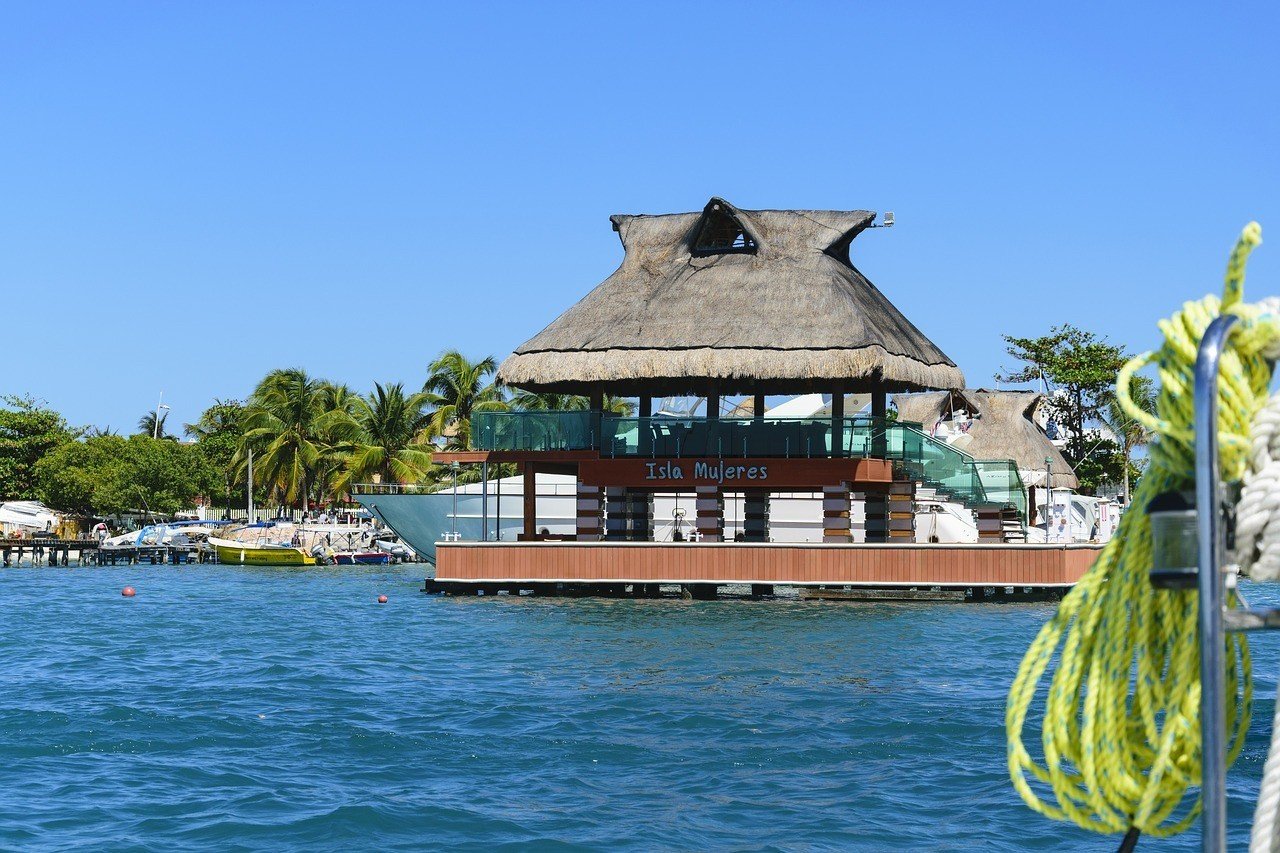 Villas with Added Amenities
If you're looking for a more luxurious vacation rental in Mexico, then a villa may be what you're looking for. These types of rental are perfect if you are traveling in a large group or have some money to spend on a swanky villa.
Most often, such high-end villas also come with private chefs, butlers, house staff, and even rental cars with chauffeurs. Talk about living the good life!
There are several of these kinds of villas dotting the entire country, but popular tourist spots like Tulum, Cancún, and Riviera Maya are the most popular places.
The Top 20 Vacation Rentals in Mexico
So now that you've got a better idea of what kind of rentals are available in Mexico, let's jump into the top 20 rentals in the country.
Of course, with the vast number of rentals in the country, it is impossible to know all of them. These are just some of my favorites and hopefully, you'll find the perfect rental for yourself in this list. Let's jump right in.
Most Charming Vacation Rental in Mexico | 3BR Beach Penthouse
 $
Includes free entrance to Papaya Playa beach club
8 Guests
Located close to Mustang Island State Park
This stunning, 3-story penthouse in the heart of Tulum is the ideal vacation home in Mexico for a beach holiday. Each of its three floors has separate terraces, including one with a private plunge pool.
There are three bedrooms, each with a king-size bed, plus there's a separate pull-out sofa, allowing enough space to sleep up to 8 guests. The space has been designed to give you authentic, homey vibes using knick-knacks made by local artists. The entire rental gets a lot of natural light and feels very open and airy, yet still incredibly private and secure.
Downstairs in the gated community, you will also find a large shared pool and you can also rent bikes on a first-come, first-served basis.
Best Pet Friendly Vacation Rental in Mexico | Cute 4BR Villa
10 Guests
Located 10 minutes from Playa Delfines – Dolphin Beach
This vacation rental in Mexico is located close to all of Cancun's top attractions but still remains a peaceful haven where you can kick back and relax. It's also just five minutes from the airport, and 30 minutes from Playa Del Carmen, so you can't ask for a better location!
Featuring four bedrooms, each with an ensuite bathroom, plus a large open concept living room, dining area and kitchen, there is plenty of space here for ten guests to sprawl out and get comfortable. But if that's not enough, there is also a maid to make your stay comfortable.
This uniquely designed home has been sculptured with curvaceous walls and traditional high ceilings. If the inside doesn't wow you, then the outside might. Boasting a one-acre garden, a private pool area, and even places to play outdoor sports or do a spot of yoga.
Best Vacation Rental in Mexico for Families | 3BR Beach Villa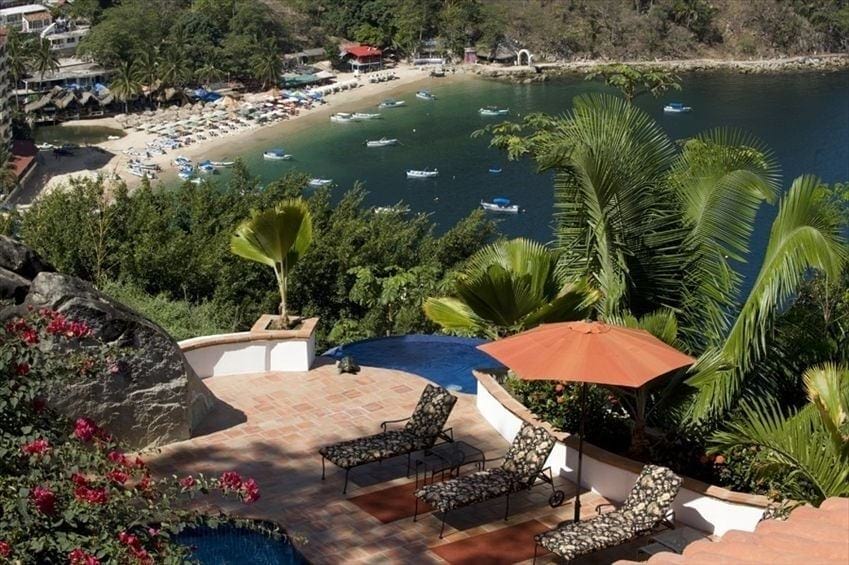 $$
Built into the mountainside of the Sierra Madres
12 Guests
Located in Puerto Vallarta
This gated vacation rental in Mexico offers you safety and privacy, which is usually a top priority when traveling with a family. The villa is made up of 3 individual suites that are all well-designed and spacious, with each providing more 1000 square feet to sprawl out in.
This may be a colonial Mexican villa in style, but has all the necessities to make for a comfortable stay, including three bedrooms, each with king-sized beds and ensuite bathrooms, plus a huge living area with views of Banderas Bay and Los Arcos, the famous natural rock formation.
The house also has a maid and maintenance person on-site to take care of cleaning and maintenance tasks. The villa has a personal, stunning swimming pool and an infinity-edge Jacuzzi.
Best Vacation Rental in Mexico for a Couple on a Budget | 2BR Penthouse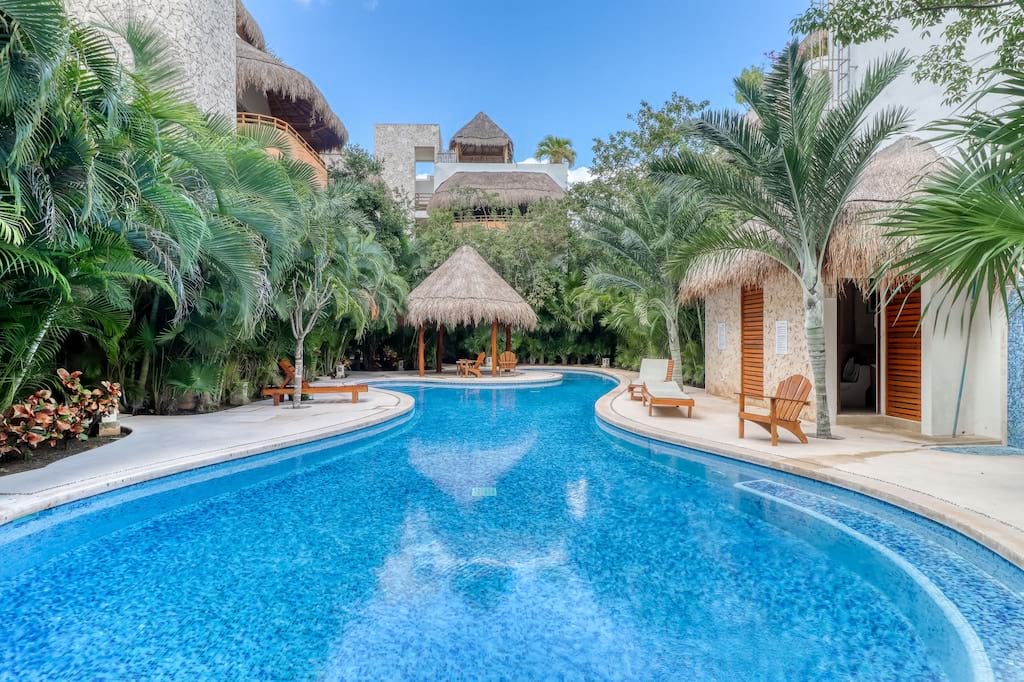 $
Level 3 in a gated complex
2 Guests
Located in Tulum, Mexico
Traveling on a budget often translates into cutting corners here and there, especially when it comes to accommodation. However, if you choose to stay in this cozy penthouse in Tulum, there isn't very much that you will be missing out on.
Close to all the best things to do in Tulum, this vacation home in Mexico comes with a full kitchen and two spacious bedrooms with double beds and ensuite bathrooms.
While the building does not have a lift, it does make up for it with its cute pool and outdoor relaxing area. There's also a private rooftop with a barbecue area, a hammock, and a jetted tub.
Is This the Best Travel Pack EVER???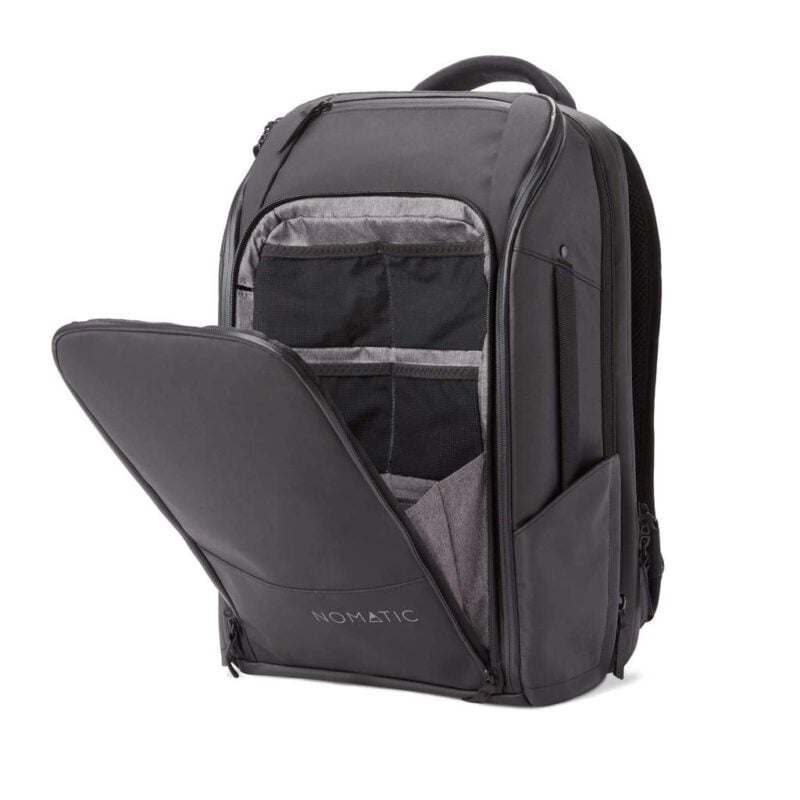 Best Value for Money Holiday Rental in Mexico | 3BR Luxe Home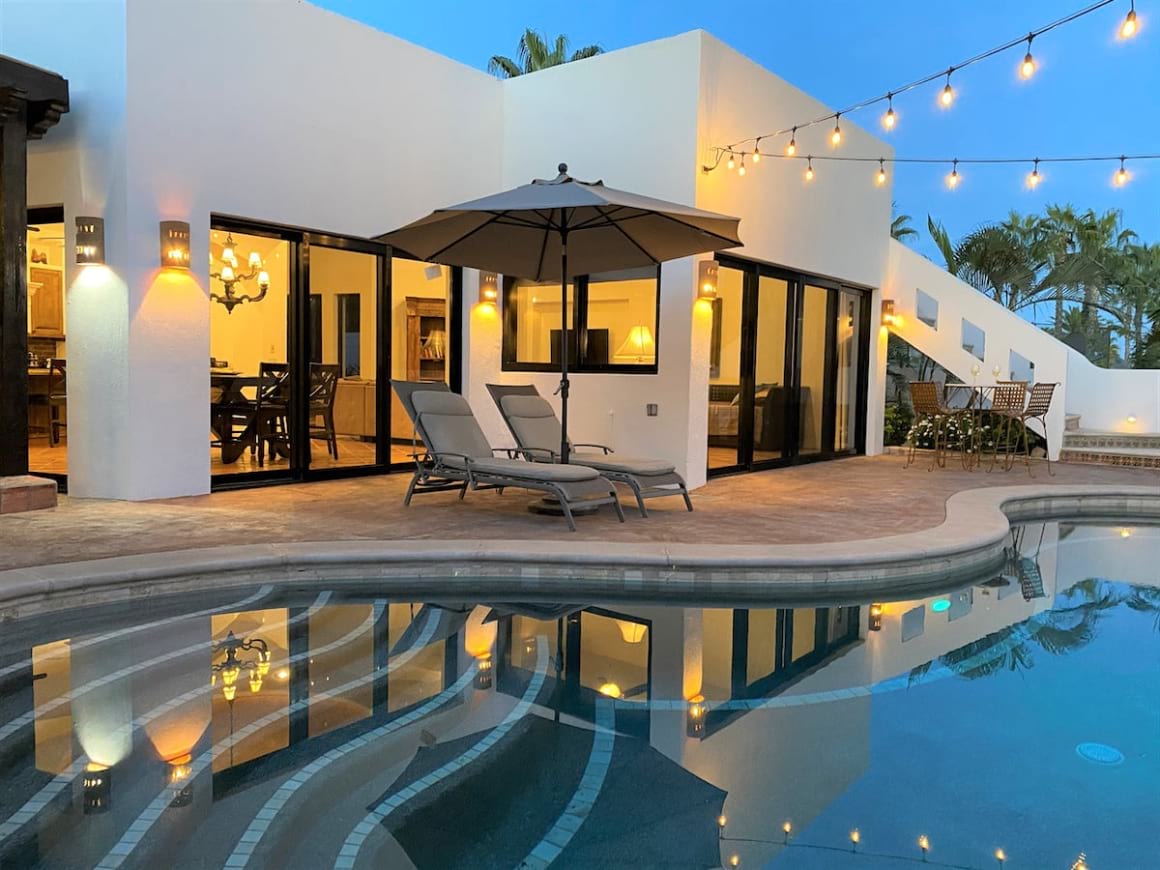 $$
Affordable luxury villa
8 Guests
Located within Santa Carmela in Cabo San Lucas
Just a few minutes from downtown Cabo San Lucas you will find this luxury villa that gives you more bang for your buck. This is a Spanish-style home that comes with a full kitchen and modern appliances. The open-plan living area makes the space feel spacious and clean.
This gorgeous luxury home comes with three bedrooms, each with a king-size bed and ensuite bathroom, allowing up to eight guests to sleep comfortably. What's more is that there is only a two-night minimum stay, so if you split the cost between eight guests this works out to be a very affordable vacation home.
Outside, the villa boasts a covered patio area, a barbeque, and a Jacuzzi spa that spills into a heated swimming pool. Decorated with contemporary lighting, this is the ideal space to relax after a long day of exploring. There is also the option to request paid massages and spa services.
Best Holiday Rental in Mexico for a Weekend | 5BR Private Villa
10 Guests
Located in Amapas, Puerto Vallarta
Escape the daily humdrum of life in this massive 8750 square feet, luxury villa, located in a very secure gated community in Amapas, Puerto Vallarta.
Take advantage of the first-class added amenities this vacation property in Mexico offers, such as two chefs, a full-service maid six days per week, a gardener/pool man, and a concierge service. Your chef will cook you any two meals of the day and will also grocery shop for you at an additional cost.
The villa itself has five spacious bedrooms, a steam room and also a large heated infinity pool with a waterfall, and four interior waterfalls. When you're on holiday, why not spoil yourself, I say!
Most Modern Apartment Rental in Mexico | 4BR Penthouse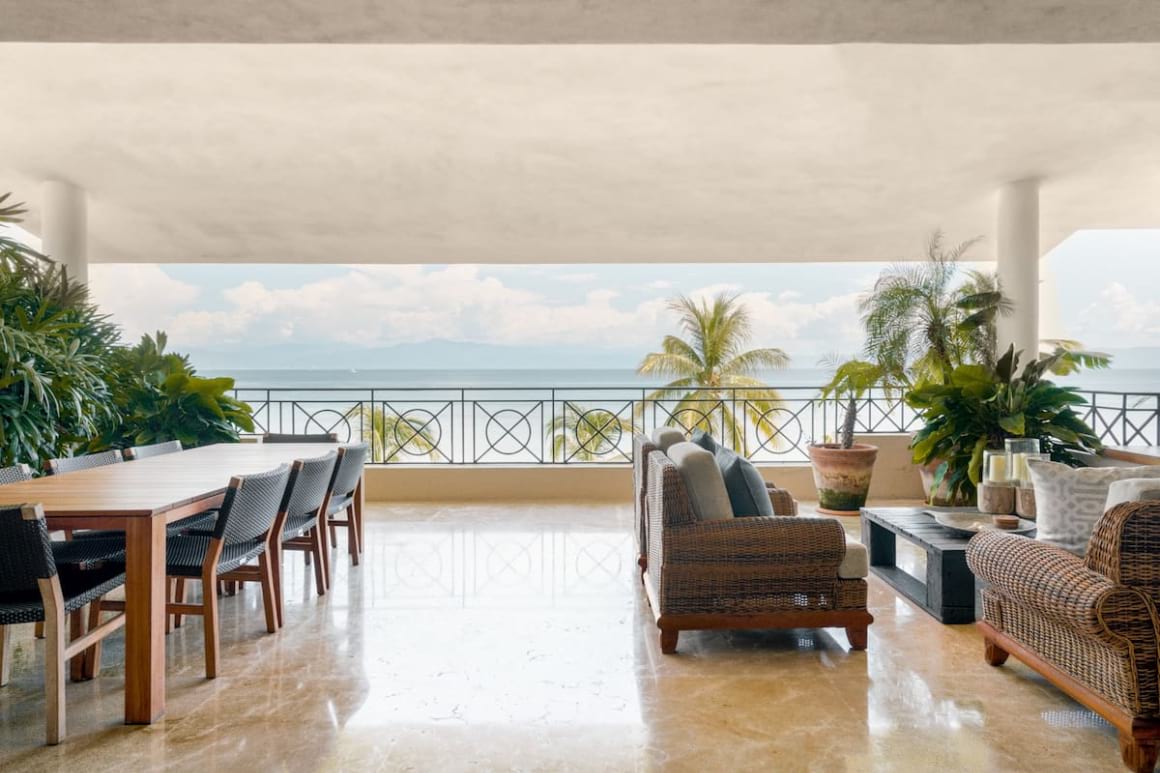 $$$
Easy beachfront access
8 Guests
Located in the Bay of Banderas on the Mexican Riviera
This extraordinary penthouse in the Bay of Banderas is luxury on another level. If there is anything you might need on holiday, this vacation rental either already has it or can get it for you, including things you didn't even know you needed or wanted.
The rental comes with four bedrooms and a whole lot of living space for you and your party to socialize in. When staying at this penthouse, you get premier access to golf clubs, beaches, and other fitness facilities like a tennis center and a gym.
The rental also has housekeeping staff and a chef who will cook you breakfast and lunch. The view from the penthouse is spectacular, with ocean views for days! Plus, it's within walking distance of the beach.
Best Budget Beachfront Holiday Rental in Mexico | 4BR Beach Home
10 Guests
Located on Tankah Bay
Open the sliding doors in the living room of this property in Tankah Bay and you will be greeted with fantastic ocean views that will totally kickstart your vacation vibes. Walk a few steps out the patio doors and you'll arrive on the beach – perfect!
With four bedrooms with six beds, this rental can easily sleep up to 10 guests. There's a full kitchen with modern stainless steel appliances so you can cook up a storm.
The outdoor pool has a shallow area for young children to splash about in. The pool area has comfortable chairs and an excellent view of the ocean, great for relaxing after a long day of exploring the area. An on-demand chef is available at an extra cost, but daily housekeeping services are included.
Best Vacation Rental in Mexico for Friends | 4BR Stylish Villa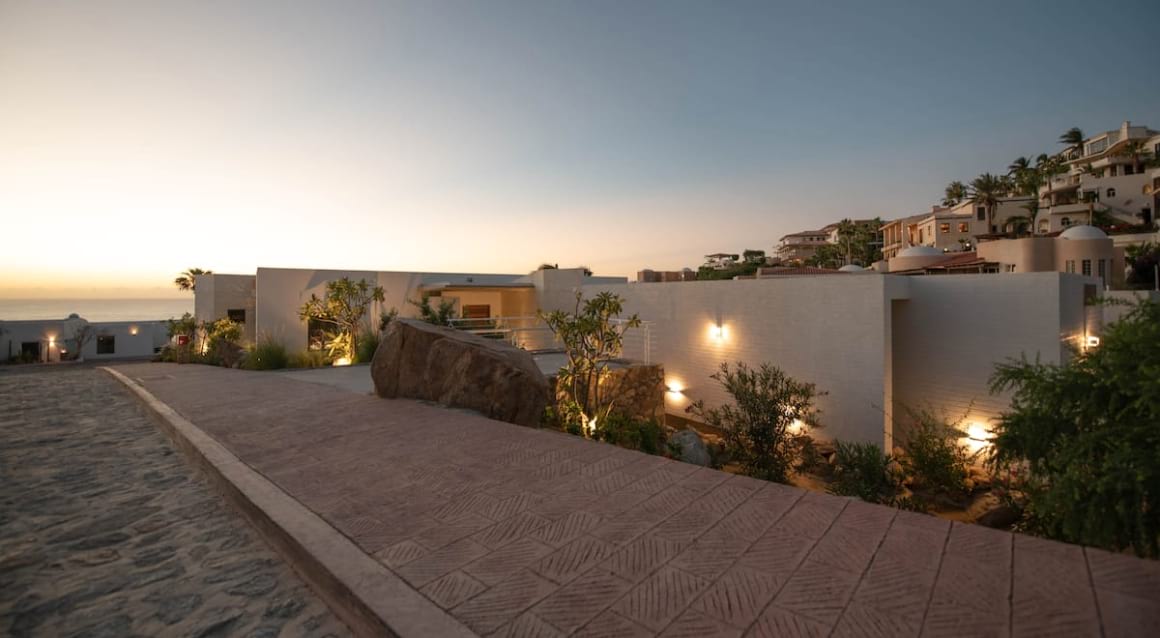 $$$
Stunning view of the desert
9 Guests
Located in El Pedregal in Cabo San Lucas
If minimalistic chic is your aesthetic style, this might just be the villa for your Mexican getaway with friends. This villa in El Pedregal, Cabo San Lucas is super stylish and effortlessly blends together Mexican culture with a minimalistic Scandinavian vibe.
The villa is part of a secure gated community and offers total privacy for guests. The interior of the house is spacious and open plan, plus there are four bedrooms each with a king-size bed. Outside, the beach is only a short walk away.
For an additional fee, guests may also access the on-site Spa, Tennis, and picket ball courts. There is also a top-rated restaurant close to the tennis court.
Best Vacation Rental in Mexico for a Group | Huge 4BR Villa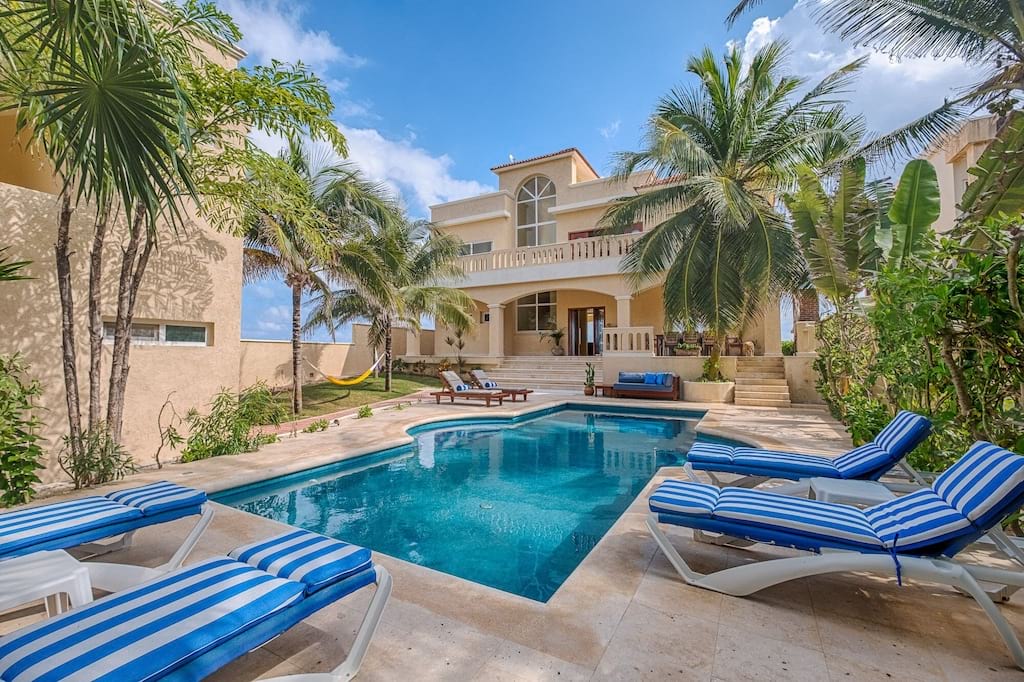 $$$
Stylish 2storey villa with amazing amenities
6 Guests
Located in Tankah, Mexico
Tankah in Mexico is nestled between a lush green jungle and the beautiful ocean. This in itself makes it a stunning "must visit" town in Mexico. This magnificent four-bedroom villa is simply the cherry on an amazing cake.
With amenities like a private chef, a housekeeper, and groundskeepers to make your stay comfortable, this holiday rental in Mexico also has a private heated pool and a cute little 6 hole putting green with stunning views of the ocean. Honestly, if nothing else, I would book this villa for the views of the ocean alone.
Best Vacation Home in Mexico for a Family on a Budget | 4BR Villa
8 Guests
Located in Cabo San Lucas
What I loved about this vacation home in Mexico was how family-friendly the entire villa is. I mean, just traveling with a large family can get tremendously expensive. Add to it, eating out, taking in all the tourist activities, and paying for extra services can really make traveling an expensive hobby.
This villa is perfect because not only does it have an affordable nightly rate, but it also has all the amenities such as a fully-equipped kitchen so you can save pennies on eating out.
There's also a beautiful, private infinity pool and a jetted hot tub, so if you feel like saving some money one day you can spend some time at home and not feel like you're wasting your vacation.
Best Vacation Rental in Mexico for Nightlife | 4BR Apartment
$
Modern, budget apartment with
8 Guests
Centrally located in Condesa, Mexico
Mexico has a vibrant nightlife, especially if you visit during Day of the Dead festivities. If you're looking for a budget apartment to be next to some of the best bars and places to party in Mexico, this apartment will be the perfect match.
Located in a historic and traditional four-bedroom apartment in the area, the entire place has a feel of character without skimping on necessary comforts.
With loads of light coming in from the windows, this vacation home in Mexico feels airy and well-ventilated. There is a two-night minimum stay though, so you might need to factor that in while making your plans.
Vacation Home in Mexico with the Best Pool | 4 BR Home
$$
Includes daily housekeeping and a butler
14 Guests
Located in the Hotel Zone, Cancun
Located in the heart of the Zona Hotelera, or the Hotel Zone in Cancun, this villa is an amazing option for big groups, especially with the different bed sizes in each of the four bedrooms.
The pool has been designed to be super unique, almost like a resort-style pool with slides and waterfalls. I mean, just look at the picture!
The villa interiors are luxurious, with décor elements that combine local Mexican culture, with touches of luxe. While it is close to downtown Cancun, it is located in a gated community, making it very safe and private.
Affordable Luxury Vacation Rental in Mexico | Beachfront 4BR Villa
$$$
Stunning Ocean views from the pool
8 Guests
Located in gated-community of Playacar
With four master bedroom-sized rooms, each with their own en-suites, this house in Playa Del Carmen is super luxurious in all the right ways.
The interiors are done up tastefully and include a full gourmet kitchen, as well as a huge open-plan living and dining area.
The nightly rate includes a private chef, as well as a complimentary transfer to the airport. The outdoors are gorgeous, with beautiful views right from the private pool and Jacuzzi. With Instagram-worthy interiors and exteriors, you'll be the talk of your social media feed!
Best Holiday Rental in Mexico with a View | 4BR W/ Ocean Views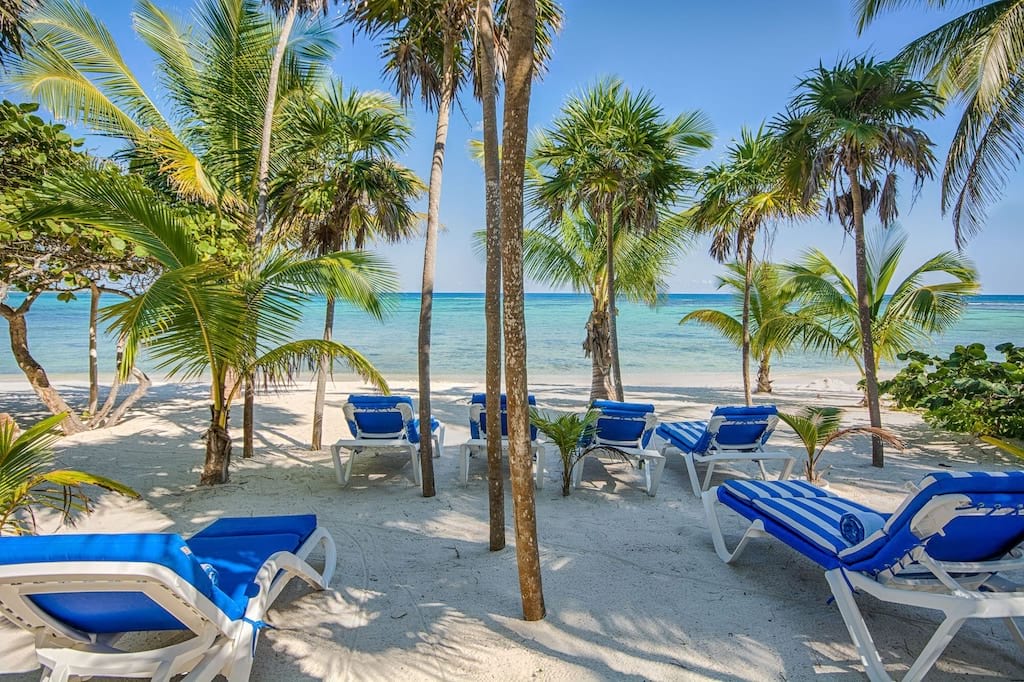 $$$
Beachfront vacation rental
10 Guests
Located in Akumal
Located right on the beach, this four-bedroom villa offers some truly insane views of the ocean, with all four bedrooms getting direct ocean views.
It is honestly hard to find fault with this vacation property in Mexico, because they've thought of everything you might need, right down to on-site caretakers, who will clean and even cook for you, if requested.
The outdoor area of the villa is dotted with palm trees, immediately transporting you into a lush and tropical vibe. The pool is cleaned almost daily and the beach is literally only a few steps away, as is a diving shop for diving gear.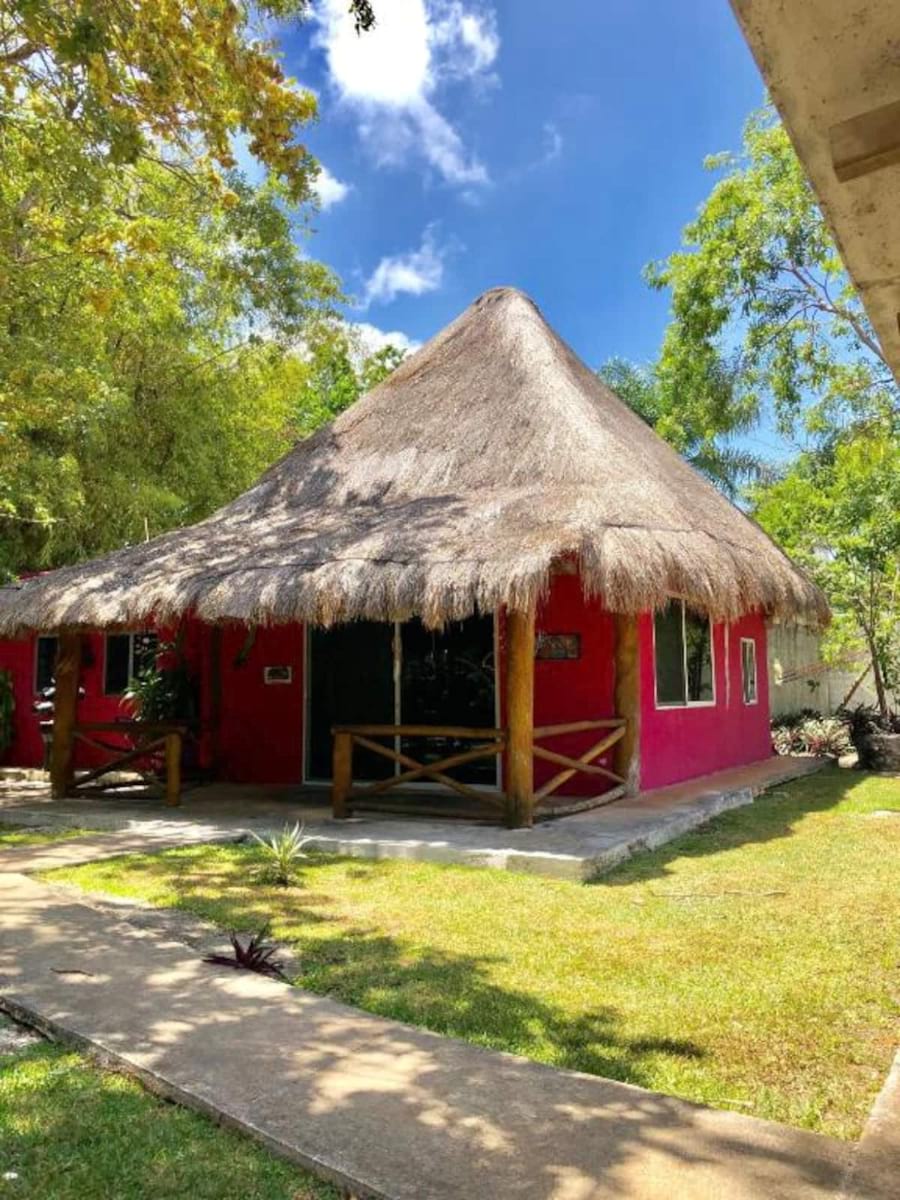 $
Traditional style interiors
4 Guests
Located close to Cancun airport
This cute cottage is a great place to start or end your Cancun holiday, due to its close proximity to the airport, only a 10 minute drive away. It is located in a quiet neighborhood and offers total privacy and security.
The gardens of this traditionally styled Mexican Ch'ejum bungalow are huge and beautiful with many trees and local flowers and plants. The owner also has three friendly dogs, so you might get to occasionally see them.
There is a small, private pool, which makes this cute two-bedroom cottage fantastic value for money.
Best Luxurious Vacation Rental in Mexico | Exotic 4BR Home
$$$
Beautiful outdoor area
10 Guests
10-minute walk to Playa del Carmen
What I love about this vacation rental is the abundance of nooks and corners in this home that will make for great photographs and places to relax in.
The house is filled with quirky bits of décor and bright pops of color, making it super vibrant. The four-bedroom villa is done up with Mexican Barro flooring and Talavera tile accents throughout.
The pool area is the main feature and is perfect if you simply want to stay home and relax. It has cute waterfalls and even a swim-up bar.
The beach, however, is only a block away, and snorkeling in nearby Cozumel is a highly recommended activity.
Most Accessible Vacation Rental in Mexico | 2BR Home
4 Guests
Located in Los Cabo
This ground-floor condo in Los Cabo is very accessible and wheelchair friendly, owing to its easy-to-navigate interiors and exteriors. Whether it is relaxing on the lawns and covered patios, or enjoying the ocean views from the two king-sized bedrooms, there's a very relaxed feel to this condo.
Of course, none of the modern comforts are lacking in any way, with a full-sized kitchen complete with modern appliances, and amenities like smart TVs throughout the house.
Being a part of a gated community, guests also have access to multiple swimming pools, a hot tub, a gym, and a world-class golf course.
Most Romantic Vacation Rental in Mexico | 1BR Beach Home
2 Guests
Located in Soliman Bay
Located on the beach in Soliman Bay, this cute little one-bedroom bungalow for a couple is perfect for those looking for some peace and tranquillity.
Wake up to the gentle sound of the waves on the beach, and walk a few steps to reach the beach, if you choose to stay on the lower level.
This seems like a good time to mention that there are two separate bungalows in this structure, one on each level. Each might have its own perks, but both offer similar gorgeous views and similar amenities.
Most Beautiful Holiday Rental in Mexico | 4BR Jungle Villa
Looking for a vacation property in Mexico that gives you a much-needed escape from your busy life, but also want to be close to the action? This might just be the villa you are looking for. Designed by proficient architects, this house in Tulum is beautiful inside and out.
An indoor fountain will calm your senses, while you take in the greenery surrounding the house. The beautiful Italian marble heated pool is the perfect place to relax, while the zen garden allows you some quiet reflection and meditation time.
This villa is truly beautiful and one can easily see the thought that has been put in while creating it.
Don't Forget Your Mexico Travel Insurance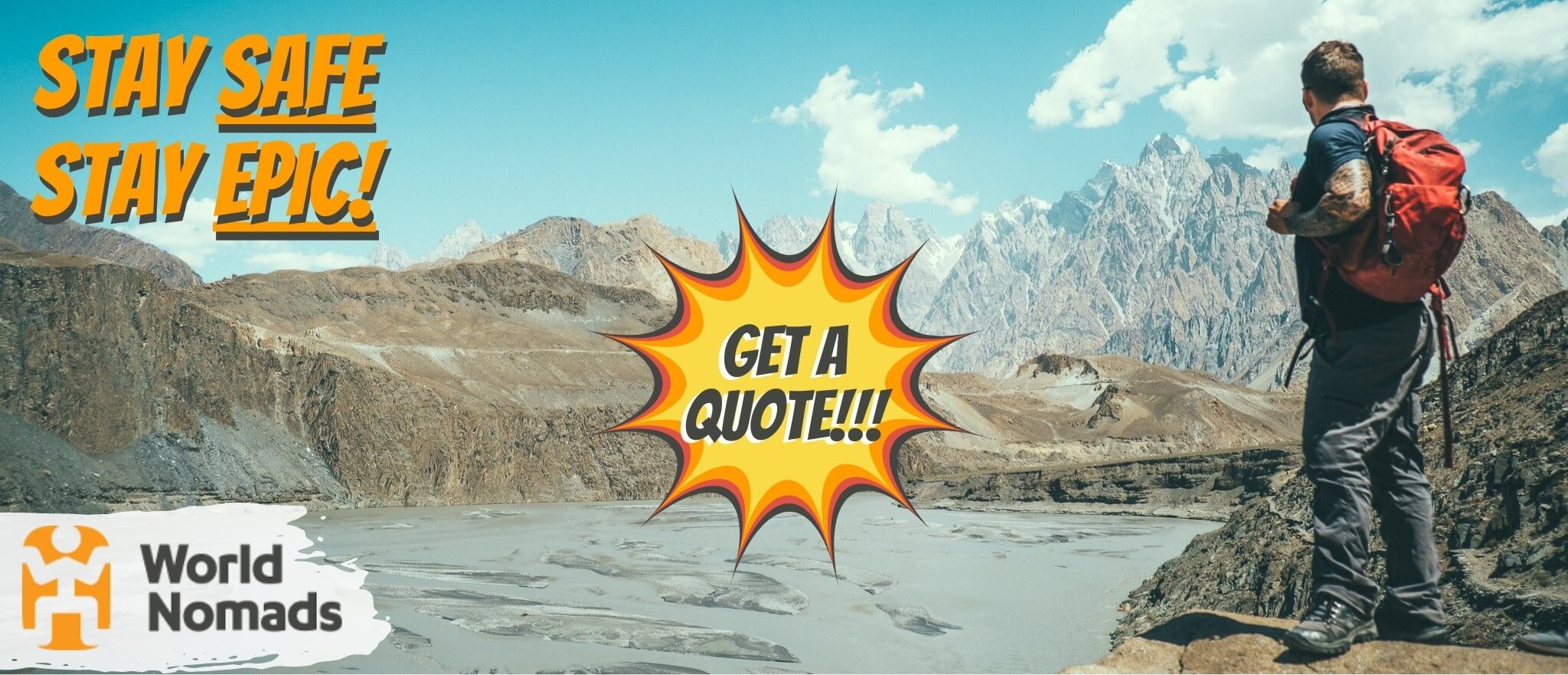 World Nomads' mission is to support and encourage travellers to explore their boundaries. They offer simple & flexible travel insurance, and safety advice to help you travel confidently.
They've been doing it since 2002 – protecting, connecting, and inspiring independent travellers just like you.
Get a quote below or read our in-depth review!
World Nomads provides travel insurance for travelers in over 100 countries. As an affiliate, we receive a fee when you get a quote from World Nomads using this link. We do not represent World Nomads. This is information only and not a recommendation to buy travel insurance.
Final Thoughts
If you've never been to Mexico, you're in for a treat! Whether you're looking for a beach break in Tulum, or going for an authentic Mexican cultural experience in Mexico City, there are many attractions that are truly worth discovering across the country.
Staying in a vacation rental is a way to truly capture the essence of this country and experience the best of Mexican hospitality. If you need some homely comforts while you're abroad, or just fancy something a little more luxurious, then definitely check out a vacation rental in Mexico.
If I had to choose a favorite, I would definitely choose a jungle villa in Tulum. For me, nothing can beat staying near the beach along the Riviera Maya, and Tulum is fast becoming one of the most popular places to visit in Mexico, so this property would be my ideal accommodation. But that's just me!
Do you have a favourite on my list? Let me know in the comments.
---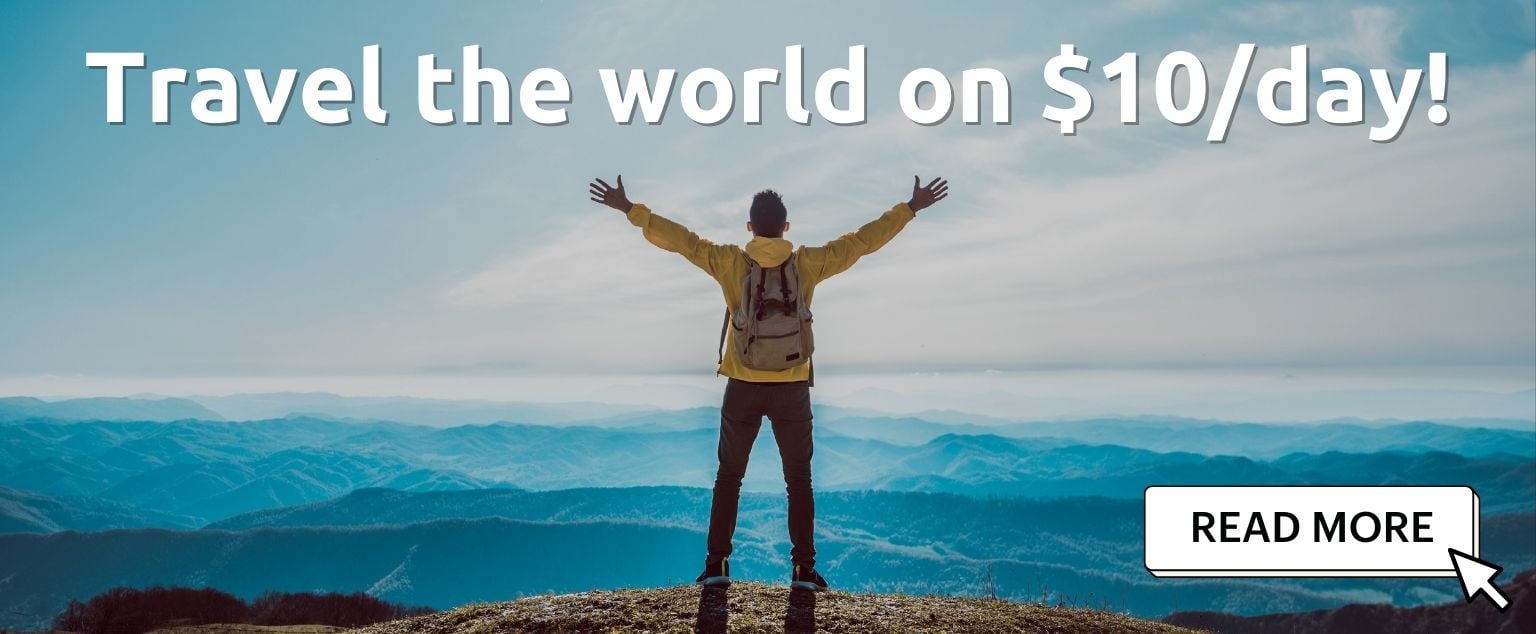 And for transparency's sake, please know that some of the links in our content are affiliate links. That means that if you book your accommodation, buy your gear, or sort your insurance through our link, we earn a small commission (at no extra cost to you). That said, we only link to the gear we trust and never recommend services we don't believe are up to scratch. Again, thank you!