Situated on Mexico's Yucatan Peninsula, the Caribbean beach town of Tulum is fast booming into one of the most sought after destinations in the world. With pristine beaches, delicious food and a Mayan ruin, Tulum is even rivalling Cancun as the jewel in the crown of Mexican tourism.
Whilst the town is seriously laid back, there are many things to do in Tulum. You can explore the cenotes and Mayan ruins that litter the region. Or you can simply chill out on the beach and have a few drinks in its quirky bars at night. In Tulum, there is a little bit of something for everybody.
We've also come up with some of the more unusual things to do in Tulum that you might not necessarily see every other person from you're accommodation doing. Without further ado, let's see what's on offer for the more curious traveller in this cool coastal town…
Top Things to Do in Tulum
Excited about experiencing Tulum? Well you should be, from diving the cenotes to watching the sunset over the ocean, let's check out the top things to do in Tulum.
Before you start your trip, make sure to find out where you want to stay in Tulum. Choosing your accommodation is probably the most important part of your travel plans. Once that's stores, you can head out for some cool adventures!
So you're in Tulum, on the Riviera Maya, on the Yucatan Peninsula. One of the most quintessential things to do in Tulum is to simply make your way to a cenote. Simple as that. If you're wondering, "What the heck is a cenote?" – don't worry we will explain…
Cenotes are sinkholes and were seen as sacred back in the day by the Mayan people. Nowadays they are popular amongst visitors who come here to both marvel at their beauty (some of them are particularly stunning set in the jungle),but also to swim in 'em! Note that it can get dammed hot in the cenotes!
2. Chill out at the beach
Tulum has no shortage of great beaches. Visiting Tulum's beaches is one of the more leisurely pursuits – it's just a matter of chilling out on the sand with a postcard-ready view of the palm-fringed beach and sea.
Some of the best beaches include Paradise Beach (plenty of space, restaurants, bars and… yogis). The more secluded Las Palmas Public Beach, lacks in bars and restaurants, but is a chilled place to hang out. The aptly named Playa Ruinas has Maya ruins literally overlooking the Caribbean Sea.
Basically, there is a beach for everybody and they're all great. So take your pick and head there for one of the most unmissable things to do in Tulum.
FIRST TIME IN TULUM
Playa
The Playa area of Tulum is the perfect base for first-time visitors and anyone wanting to stay on the beach.
Places to visit:
Strap on a mask and snorkel in the clear blue waters off Tulum beach
Enjoy delicious food and a casual and cosy atmosphere at Mateos restaurant
Take a stroll along Playa Paraiso, a stunning stretch of golden sand
The Yucatan Peninsula on which Tulum is situated, is known as the "Riviera Maya". This is on account of the many Mayan ruins and archaeological sites which pepper the region. One of the very best things to do in Tulum is to seek out some of this history for yourself.
We suggest starting at the Playa Ruinas with its 13th century castillo. Also check out Xel-Ha, an archaeological site on the city's doorstep as well as the fascinating Muyil Pyramid. The acropolis-like temple complex Ek Balam is more off the beaten track.
4. Get your yoga on
Tulum is a bit of a hippy hub and as such, a great destination for Yoga. In case you feel like getting your stretch on, there are plenty of yoga studios to go to and a load more yogis who will be willing to guide you in the arts of being relaxed and stretchy.
A few good places to get your yoga on in this coastal town include beginner-friendly Yoga Shala Tulum. Or you could try out Maya Tulum – a yoga retreat which also offers classes as well as massages and healing rituals. For something a bit more upbeat, Amansala boasts more high energy yoga classes to build strength, as well as bootcamps.
You may think that the Riviera Maya is all about beaches and ruins, but there's also a lot of great nature to soak up in these parts. So for one of the best outdoorsy things to do in Tulum, make a beeline for the UNESCO World Heritage Site that is the Sian Ka'an Biosphere Eco Park.
Comprising 1,000 square miles, visiting the park is a must for anybody who loves nature. There's just about everything here, from jungles and savanna to mangroves and coral reefs. And for you history fans out there, there's even a few Mayan ruins strewn about the place. Tip: whilst it takes a long time to get to the park by road, it's much quicker by boat (we also suggest you get a guide).
6. Eat at the El Camello
Ceviche, ceviche, ceviche – when you're by the sea in Mexico, it's all about ceviche. The best place in Tulum to get ceviche is El Camello. El Camello is a restaurant by the sea that's beloved by locals and visitors have taken note, helping to establish its popularity even more.
The food does the talking here. They've got tortilla chips and seafood dip, ceviche (a must-try), octopus tacos, shrimp, snails – all sorts of seafood that will make sure you leave here very, very full. Eating at El Camello is, without doubt, one of the best things to do in Tulum.
The BEST Travel Backpack?!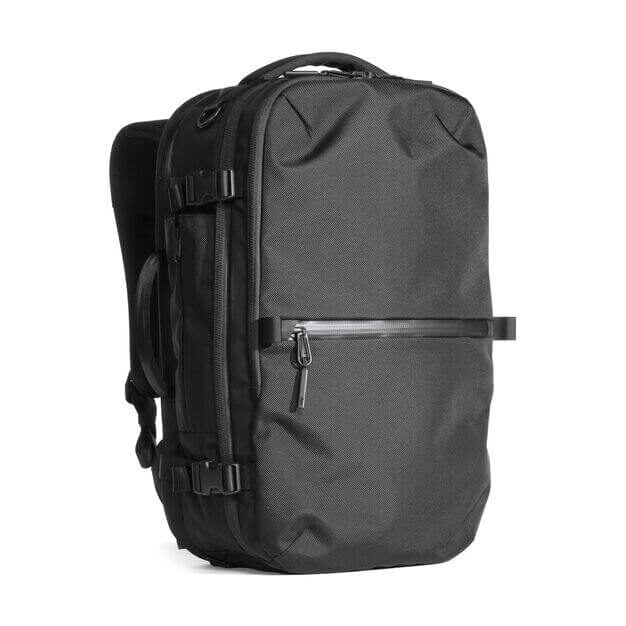 Pssssst! Not picked the perfect travel backpack yet? The Broke Backpacker team has tried out over thirty backpacks this year! Our favourite travel backpack is the Aer Travel Pack 2.
View on AER
Unusual Things to Do in Tulum
Once you've swung in a sink-hole, lazed on a beach and eating your weight in fish taco's, you'll be needing something else to get on with. Let's run through some of the more unusual things to do in Tulum.
Tulum is, if you didn't know, a great spot for water sports that require a sea breeze. There's windsurfing and all that jazz, but actually the most popular thing to do here is kiteboarding. It's a super cool thing to do in Tulum: just think of surfing the waves overlooked by Mayan temple ruins. Pretty amazing.
It's not the easiest place to learn how to kitesurf, but it's definitely one of the most beautiful spots to do it. Find a reputable kite school for you to visit and learn the ropes, then you can practice as much as you want all the way along Tulum Beach. Tip: Kitesurfing season is from November to May.
8. Find out just what SFER IK is
SFER IK may seem like a random jumble of letters (like the USA or IRS), but actually it isn't. It's a multidisciplinary creative space where artists have created huge architectural sculptures and other design works, complete with nature weaving its way through.
If you're at all interested in art, then making your way to this incredible space will definitely be on your list; it's one of the more unusual things to do in Tulum at the moment. The scale of the interesting local wood and stone structures is impressive – it's the everyday thing you're likely to come across in the jungle. Only 10 people are allowed to explore at a time, though, so you may have to wait.
And if you're wondering what SFER IK means…well I don't know. So maybe it is just a random collection of letters (like the USA or the IRS).
9. Take a class at Casa de la Cultura de Tulum
Feel like letting doing something creative? Then whilst you're staying in Tulum, you should definitely consider heading on over to Casa de la Cultura de Tulum. This is a cultural centre and community space in Tulum where you can do everything from enrolling in dance classes, to go see an art exhibition.
There are also art workshops, readings of literature, and film showings. This is definitely one of the more artsy things to do in Tulum. It's a pretty cool space – not just for what they actually do here, but for the architecture, which is also pretty cool. Architecture buffs with on-point Instagram galleries, should definitely come here.
Safety in Tulum
Tulum is known to be the laid-back hippy sibling of Cancun. Its popularity in recent years has brought a lot of tourists to the area, many of whom have an absolute blast here.
The main issue here that you will have to deal with is instances of petty crime, which aren't all that uncommon. Mainly you should keep your belongings close to you, not dangling on the backs of chairs, or unattended on a beach whilst you go out into the sea for a swim.
You should also be wary of drinking too much and not being able to find your way back to your accommodation; watch out for drink spiking, too. Walking around at night, by yourself, down deserted areas of town or even in Downtown Tulum, isn't a good idea. It seems obvious, but going for a swim when you're drunk or under the influence of anything is really not a smart move, either.
Nature also plays a part: You should protect yourself from the sun and stay hydrated as much as possible; be aware that hurricanes do affect Tulum, as well; and make sure that you protect against mosquitoes (cover up and use repellent with DEET). Always go with a guide if you're heading out for a hike.
Other than that, common sense definitely comes into play. Don't do anything you wouldn't do in your home town when it comes to your own safety. Have a look at the Tulum Safety Guide before you fly and always get travel insurance.
Want to keep your money safe?
You should always have emergency cash hidden on you – pick up this awesome security belt with its hidden pocket before you travel, it's perfect for hiding money, a passport photocopy.
Things to Do in Tulum at Night
Mixing latin with Caribbean influences, Tulum is a hell of a lot of fun when the sun goes down. Let's take a look at the best things to do in Tulum at night.
10. Go on a bar crawl around town
There are definitely a fair few things to do in Tulum at night that involve drinking: this is a well-trodden backpacker destination and it's got the bars and clubs to match. There's top notch nightlife to be found here, so if you're at all into partying, you'll definitely have an awesome time here.
Batey serves up mean margaritas inside a quirky Cuban shack (you'll know it from the colourfully daubed VW Beetle outside). Papaya Playa Project or PPP is a fun beach bar with weekend parties and infamous full moon parties. Todos Santos is a more relaxed local joint serving up good cocktails and playing good music to match. There's many more besides, but those three are particularly good.
11. Hang out and eat at Parque Dos Aguas
If you're looking for something to do in Tulum at night a bit more low key, you might want something a little more chilled. We'd suggest going to hang out in Parque Dos Aguas, then.
This is the sort of place where everyone just comes to, well, hang out. Locals come just to sit around and watch the world go by and meet friends. Families bring children to play together and (most importantly) there are loads of food vendors selling tasty snacks. It's a fun urban park that's extra fun in the evening, which is when it comes alive. There's even the "Tulum sign" that's lit up after dark. Nice.
Need to travel to Tulum on the cheap? Use Bookaway to find the best deals on bus, plane, train, and ferry tickets. It's easy to use and saves you time and money. Once you've arrived, why not use what you've saved to treat yourself to a cold beer and a bite to eat?
Book your transport on Bookaway now to guarantee your seat and for the right price.
Where to Stay in Tulum
Wondering where to stay in Tulum? Then check out our top picks for digs!
Rancho Tranquilo is the best hostel in Tulum. Located in the Pueblo neighborhood in Tulum town, this hostel is close to restaurants, bars, and just a short walk or bike ride to the beach.
It has dorm-style accommodations, a communal kitchen, and a relaxing and beautiful garden hideaway.
Perfect for solo travelers, couples or groups of friends, this hostel will appeal to all types of explorers.
Palmar Stay offers a completely different concept in Tulum in terms of design and sustainability. They are fully equipped shipping containers, fitted with 24/7 Air Conditioning, a double bed, a full private bathroom and a private outdoor living room.
The containers were turned into beautiful apartments immersed in the middle of the Mayan jungle. It is located just across the street from the white sanded beach of the Mexican Caribbean, you will find the best beach clubs, restaurants, boutique shops and many of the beautiful cenotes that Tulum has to offer.
This colourful and charming hotel is nestled in the heart of Tulum's Col Huracanes neighbourhood. It is a short walk to Tulum's most vibrant bars and trendiest restaurants and within walking distance of the town's top attractions.
Comprised of 11 rooms, each is decorated in a traditional Mexican style and filled with all the essentials for an enjoyable stay.
Best Beach Hotel in Tulum: Zamas Hotel
Located on an unspoiled beach within Tulum National Park, the colorful, rustic cabins offer a tranquil paradise away from home. The hotel features an open-air restaurant, massages and beauty treatments, and more!
This property is one of the best values in Tulum.
Romantic Things to Do in Tulum
Tulum is fast growing in stature as a great destination for couples. If you are visiting with your other, then check out these epic romantic things to do in Tulum.
Bicycling is a super popular way to get around in Tulum. There are a lot of places in town where you and your partner can rent a bike and pedalling around town is one of the quintessentially romantic things to do in Tulum. How cute is that?
Not only is it cute and couple-y to pedal around together, but it's also convenient, cutting the time you'll be pavement pounding in half (or more), so you get to see more sights than you would usually. Tip: it's a very good idea to head out as early as you can, as it's much cooler and the top sights of the town will be much less crowded. Be sure to rent your wheels from a reputable supplier.
13. Take a cooking class
One of the best things to do in Tulum for couples who love basically everything about food (especially eating it), taking a cooking class whilst you're in town is a great idea. Learning to cook authentic Mexican food at the source is a life skill.
There are a load of different places where you can learn to cook Mexican style in Tulum. But for us the best ones will always be super local and inside real, local people's homes. This will ensure the authenticity levels of your cooking. Head to Nej K'ooben for a good experience, or maybe Lina's Mexican Kitchen would be better for you. Research and find the most reputable place for you!
Do You Need Travel Insurance
Don't forget to sort your travel insurance! We've put together a roundup of Travel Insurance for backpackers – check it out here, or if you're low on time, get a quote from World Nomads, our favorite travel insurance provider.
Getting an estimate from World Nomads is simple – just click the button or image below, fill out the necessary info, and you're on your way!

Best Free Things to Do in Tulum
14. Go on a hike
Beaches, Mayan ruins, cenotes and partying: these things are what usually spring to mind when people think about Tulum. But there are actually some pretty good opportunities to get out into nature here. For one of the best adventurous things to do in Tulum, we would recommend heading out on a hike.
There are plenty of trails, some of which – yes – do lead to beaches, Mayan ruins and cenotes. But it's all about the hike, the adventure of getting there. Some good hikes can be found in the Parque Nacional Tulum, but there's also hikes in the Aktun Chen Natural Park, where you can discover majestic caves. Tip: Look for a reputable guide, since they'll know what they're doing!
15. Browse the local markets
Sometimes there's no better way to get to know a town than through its markets – and that's certainly the case in Tulum. There are plenty of colourful fruit markets dotted through town that offers up chances to not just look at an amazing array of fruit, but also buy some if you feel like it. Simply wandering and seeing what's on offer is one of the best free things to do in Tulum.
There's also Mercado Comunitario de Tulum, which is held every Saturday (1pm – 5pm in winter, 4pm to 7pm in summer) in the grounds of Frida's Hostel and awash with local produce from honey to baked goods. On one Sunday a month, along Aldea Zama, there's another very local organic market held.
Tulum Packing List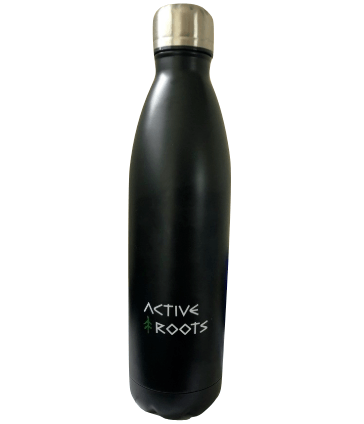 1. Travel Water Bottle: Always travel with a water bottle – it'll save you money and reduce your plastic footprint on our planet. AR bottle are tough, lightweight and maintain the temperature of your beverage – so you can enjoy a cold red bull, or a hot coffee, no matter where you are. For every AR bottle sold, we donate 10% to PlasticOceans.org – an initiative to reduce plastic in our oceans!
2. Microfibre Towel: It's always worth packing a proper towel. Hostel towels are scummy and take forever to dry. Microfibre towels dry quickly, are compact, lightweight and can be used as a blanket or yoga mat if need be.
3. Security Belt with Hidden Pocket: I never hit the road without my security belt. This is a regular looking belt with a concealed pocket on the inside – you can hide up to twenty notes inside and wear it through airport scanners without it setting them off. This is hands down the best way to hide your cash.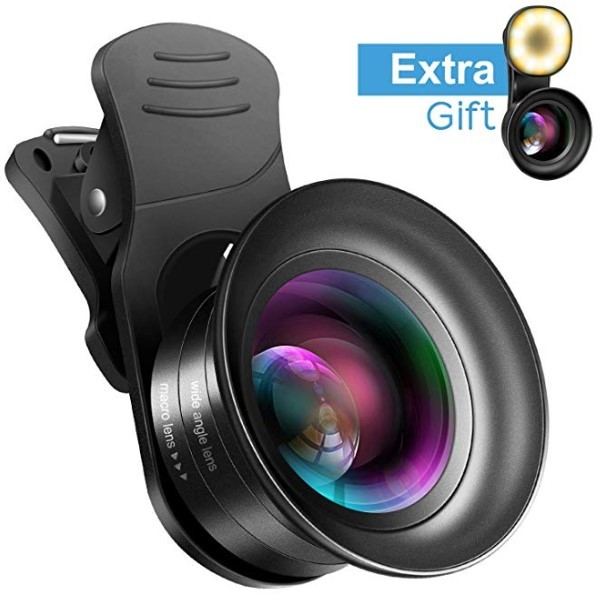 4. Camera or Cell Phone Camera Accessories: One thing's for sure – Tulum is a picturesque destination! Get perfect shots from your phone using clip-on-lenses with wide-angle, close-up and optical zoom. With the ability to turn travel pictures from basic to professional, this universal lens sits neatly over any phone camera and comes with a durable, travel-friendly case!
5. International Adapter: Tulum outlets accommodate typical US two-pronged plugs, but for electronics that have three prongs or if your plugs are of a different variety, you'll need an adapter. Save yourself the hassle of trying to track down an adapter at your destination and paying twice as much than planning ahead by buying one online.
Books to Read in Tulum
Best Things to Do in Tulum with Kids
If you are visiting Tulum with your little nino's, then fear not! There is loads of stuff here to stimulate their imaginations and keep them active.
Easily one of the best things to do in Tulum with kids, visiting a Maya village will be a chance for your children (and for you) to learn more about the Mayan way of life. You'll get to enjoy traditional meals in the village and learn about how the indigenous people here have lived for centuries upon centuries.
Traditionally located near to cenotes, Mayan villages are actually pretty hard to come by. but at Coba – a former Mayan metropolis in the jungle about 45 minutes from Tulum – you'll find what you're looking for. The ruins alone, with their impressive pyramid, are worth the visit.
If you're looking for an action packed day of fun and entertainment, then you should definitely go to Xcaret Park – an eco-archaeological theme park. Going here is definitely one of the best day trips from Tulum.
It's like a man-made waterpark, except everything has been sculpted by nature. There are three underground rivers to explore, natural pools, beaches, and a ton of other ways to splash around safely. You can also go for a stroll along jungle trails and get a good view from above at the rotating scenic tower. It's definitely a cool way to spend a day in Tulum.
Day Trips From Tulum
Tulum is a great destination but it would be a shame not to take the chance to get out and see some more of this amazing nation. Let's look at some of the best day trips from Tulum.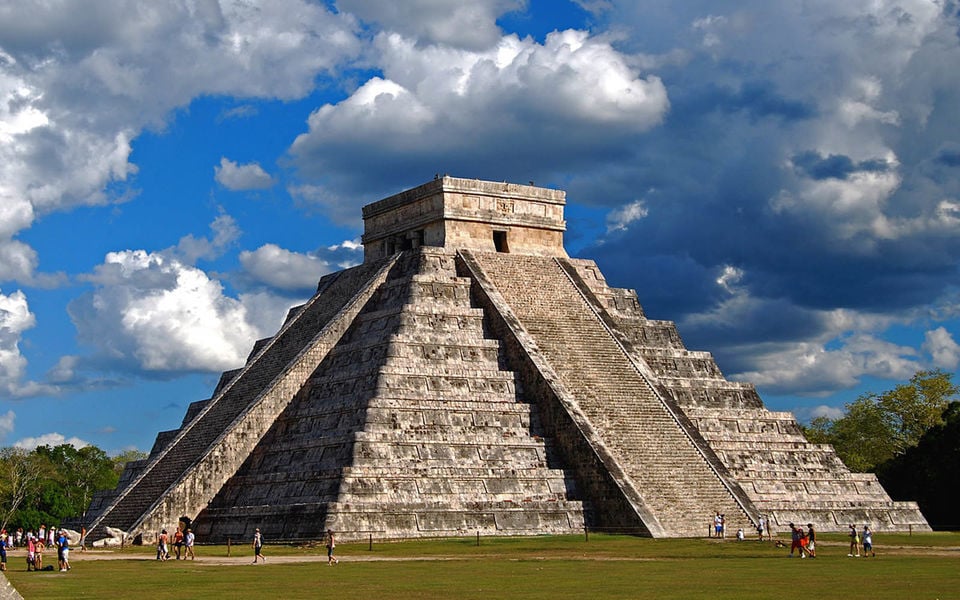 Chichen Itza is one of the most breathtaking Mayan sites on the Yucatan Peninsula. It ranks high on many Mexican itineraries and is high up on our list of the best day trips from Tulum!
Chichen Itza was the capital of the local Mayan Empire and still has the imposing buildings to match! Kukulcan Pyramid, the Temple of a Thousand Columns and the Observatory are some of the site's highlights.
Be sure to also check out the Ball Court, where the Mayans would play some fascinating games!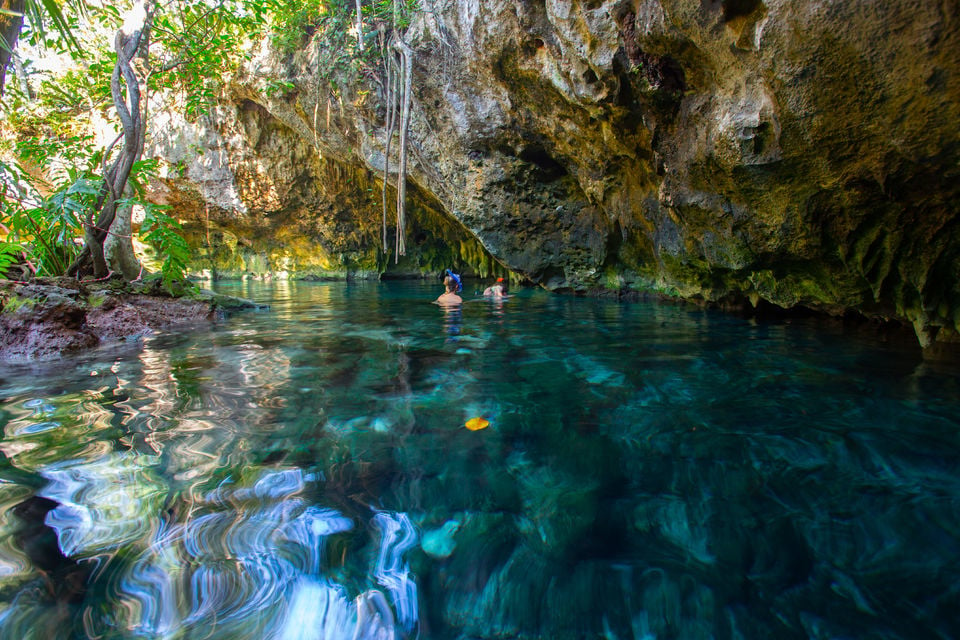 There are so many cenotes on the Yucatan Peninsula that it would take multiple trips to explore them all! That said, if you have a few extra days in Tulum, a day trip to some of the best is money well-spent!
Dense forest surrounds Tulum and conceals a number of gorgeous cenotes! Exploring the jungle on a bike is a fantastic way of getting from cenote to cenote. It allows you to smell the rich forest air and come up close to natural attractions!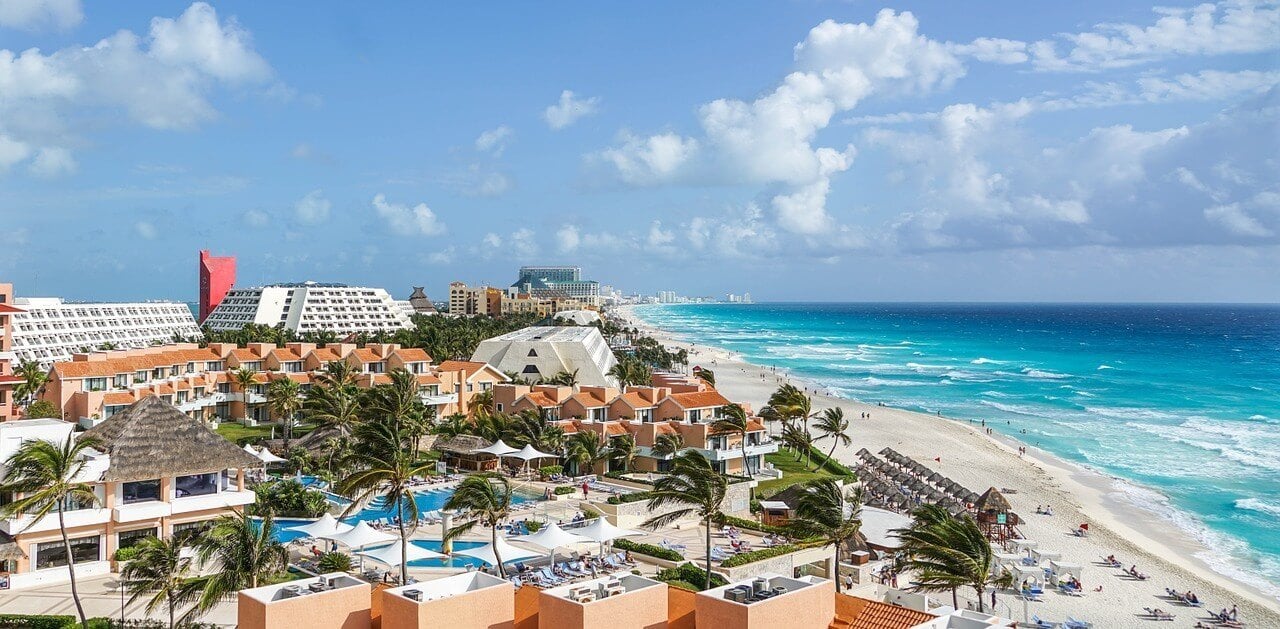 Cancun is famous around the world and it's just an hour and a half's drive from Tulum, making it the perfect day trip destination! If you don't have a car, you can take a bus to reach Cancun before joining a sightseeing tour! You can also stay overnight in one of the many Cancun hostels.
On the outskirts of Cancun, you can discover El Meco, a Mayan archaeological site, and Celso at Market 28, a typical Mexican market that's the ideal spot for souvenir shopping!
In the heart of town is Boulevard Kukulcan which is lined with restaurants, bars, and clubs. For some, it's the Tequila Museum with its 700 tequilas that's the real drawcard! The fastest way to do this trip, is by booking your place on an organised tour.
3 Day Tulum Itinerary
Now that you know about all these awesome things to do in Tulum, the next step is to put them all into some sort of logical order. If you can't be bothered to do it yourself, worry not my little idler. We have done the hard work for you and come up with a very handy 3 day Tulum itinerary so that your trip to this town on the Riviera Maya goes as smoothly as can be.
Day 1 – Timeless Tulum
You'll want to start your day pretty early in Tulum if you want to get to those cenotes without too many other people being there. But first of all you should probably get some breakfast, so head to Paquino Tulum for some very tasty breakfast fare. Then head off (you could even take a bicycle) to the nearby Cenote Calavera, and then just up the road from there is the more famous Gran Cenote.
Finish up your morning of swimming in fresh water and marvelling at nature at the Cenote Santa Cruz Tulum. Then make your way back into town. It's time to hit the beaches. There are a fair few of these to choose from, but from Cenote Santa Cruz Tulum it's around a 35 minute cycle to Paradise Beach where you'll have almost no end of options for lunch; go for beachfront seafood at Pancho Villa.
Then it is simply a matter of finding your place on the sand and chilling out for the afternoon. You can simply sit there with a book and soak up the sun, or you could splash around in the sea and snorkel if you feel like it. For dinner, hit up El Camello – a famous seafood restaurant open til 10pm. Finish off – or, you know, start – your night with cocktails at Santino Bar, with live music (open until 5am).
Day 2 – Tulum's Temples
On your second day in Tulum, you're going to want up early again if you want to beat the crowds (and the heat). But again, first things first: breakfast. You can get some good food to fuel you for the day at Del Cielo, which is actually pretty well known for its breakfasts. Then it's about a 45 minute drive outside of town to the extensive ruins of Coba, once a Mayan metropolis, complete with a pyramid.
From Coba it's about an hour to Ek Balam, a cool acropolis complex; then back towards Tulum, it's about a two hour drive to the amazing Muyil Pyramid. But hold up: you'll be hungry, so have some lunch at the very local La Palapa del Flaco. After admiring the pyramid, head back into town via the scenic Xel-Ha – the historic Mayan era port and place of pilgrimage.
Round up your day of temple-hopping at the 13th century El Castillo, overlooking the sea, for a well-deserved sunset. You can then have a few drinks at Todos Santos, which is just nearby. Then it's time to head into the centre of Tulum for some tapas (and more drinks) at La Gloria de Don Pepe, some amazing mojitos at Batey, and if you want more? There's always Papaya Playa Project, on the beach.
Day 3 – Nature in Tulum
Your third day in Tulum begins with breakfast at Ki'Bok. Then it's time to head to Tulum Beach for a spot of kitesurfing. Make sure you've booked with a reputable kitesurfing outfit who have all the right gear and who'll help you get to grips with this cool water sport. After a morning of trying out kitesurfing, you'll most definitely be hungry, so have some lunch at Casa Banana along the seafront.
After this, it's time for an outdoorsy adventure in the form of Sian Ka'an Biosphere Eco Park. You may be able to spot a whole load of amazing wildlife in this incredible slice of protected nature, from turtles and dolphins to jaguars. There's everything here from coral reefs to mangroves and rainforests, so make sure you go with a guide who knows where they're going – and how to spot the exotic wildlife here.
After some time exploring the amazing natural wonderland that is the Sian Ka'an Biosphere Eco Park, it's time to head back into Tulum. For the best way to spend an evening in town just the way the locals do it, we'd recommend heading over to Parque Dos Aguas, where you can grab a snack from a food vendor, find a place to sit, and simply sit and watch life unfold as evening falls in Tulum. Pretty cool!
Conclusion
Whilst so far Tulum has been spared the sort of Spring Break madness that has unfolded in neighbouring Cancun for decades, it's star is very much in the ascent. With so much stuff to do, I am sure you can see why.
Our advice is to get yourself to Tulum ASAP before the word really gets out and it changes forever!
"Find out how YOU can support the site. We work hard to put out the best backpacker resources on the web, for free! It's all about helping out our tribe of awesome backpacker readers [that's you!]. Please visit the link to find out how you can help keep the site going 🙂
For the sake of transparency, some of the links in our content are affiliate links. This means that if you book your accommodation, buy a book or sort your insurance, we earn a small commission at no extra cost to you. I only link to stuff I've actually used and never endorse products or services that are not up to scratch. Thanks for your support.