Tulum is one of those hidden gems that is gaining popularity as a tourist destination! Its location on the Caribbean coastline on Mexico's Yucatan Peninsula puts it in one of the most stunning areas in the region. It has all the beachside bliss of Cancun, but without the crowds and steep prices.
Whether you're in town for a few hours or have the luxury of 5 days in Tulum, the town has plenty to entertain you. From beaches of turtles to the dense green jungle, a natural paradise awaits — just stick close to our all-encompassing Tulum itinerary.
If you can drag yourself away from the pristine shoreline that hugs the azure Caribbean, you'll find that there are plenty more stunning Tulum landmarks! Our Tulum travel guide will lead you from Mayan ruins and Mexican food to seaside bars and breathtaking cenotes.
Knowing when to visit Tulum is key to having an awesome vacation in this gorgeous destination. Tulum has a tropical climate, which means its summers are accompanied by high rainfall, while winter brings much milder weather.
The best time to visit Tulum is during November and December. By visiting during this period, you miss the dramatic storms of the hurricane season! You also get most Tulum attractions to yourself before the city gets too crowded in January. As if that's not enough, you can expect more affordable hotel prices!
In terms of the weather, although January to March is winter, it is a great time for touring Tulum. However, this is peak season so prepare for crowds and steep prices. September is another great time to visit as it's often quieter with decent weather.
Spring (from April to June) is an okay-ish time to visit Tulum, Mexico. If you arrive before June, you'll enjoy fairly stable weather.
Since June to October is the hurricane season, it's not the best time to go to Tulum. Even if you manage to avoid hurricanes, you'll still have to contend with stormy weather most days. However, this is a great time to visit Tulum for cultural events such as Mexican Independence Day (16 September) and Day of the Dead (1 November)!
Although it's a popular tourist destination, Tulum is a small coastal town with fewer than 20,000 residents! However, that doesn't mean it's easy deciding where to stay in Tulum. The town is quite spread out, so it's important to choose the right area for what kind of things you like to do.
Be honest, we know it's Tulum's stunning beaches that first put the town on your bucket list. Playa literally means 'beach' in Spanish, so it's the perfect place to find accommodation for beach lovers considering the many locations with Playa in the name. The abundance of tourist facilities also makes it ideal for first-time visitors. You'll find Tulum's best hostels in this neighborhood as well.
Apart from the glistening coastline, Playa is home to some first-class bars, restaurants and travel agencies. On the beach, there's plenty of water sports to try out, as well as scuba diving and yoga! This suburb is the perfect combination of laidback zen and vibey tourist town.
For those of you who want more Mexican history and culture on your Tulum itinerary, Ruinas is the neighborhood for you. It's much more hipster than Plaza and boasts some truly unmissable things to do in Tulum. It may be a bit further from the city center but it is home to the Mayan Ruins, one of the most impressive sights you'll see in town.
Mayan Monkey Tulum is a relative newcomer to the hostel scene in Tulum but it offers a refreshing change from other dull and drab options! Dorms are sleek and clean, and there is a rooftop bar and a pool.
Palmar Stay offers a completely different concept in Tulum in terms of design and sustainability. They are fully equipped shipping containers, fitted with 24/7 Air Conditioning, a double bed, a full private bathroom and a private outdoor living room.
The containers were turned into beautiful apartments immersed in the middle of the Mayan jungle. It is located just across the street from the white sanded beach of the Mexican Caribbean, you will find the best beach clubs, restaurants, boutique shops and many of the beautiful cenotes that Tulum has to offer. Since it's so unique, we'd consider this one of the best Airbnbs in Tulum – if not THE best!
You may have to look twice to believe that a 4-star hotel can be this affordable but, yes, this one is! With a central location and a pool, Hotel Arco Iris is definitely the best place to stay in Tulum in 3 days for those on a budget.
If you're willing to splurge, then Orchid House Tulum is the best place to stay in Tulum. The decor blends beachside living with the vibrancy of the Mexican jungle and even the smallest rooms come with a plunge pool.
If you need some other inspiration for places to stay in Tulum, check out our guide on vacation rentals in Mexico that has a good selection of options.
Check out the best VRBOs in Tulum for even more accommodation choice!
Our Tulum itinerary is incredibly flexible. Both travelers stopping by for a few hours and those staying 4 days in Tulum will find the perfect things to do!
Tulum is quite an expansive settlement — it's six miles from the beach to the Mayan Ruins so don't expect to walk everywhere. Fortunately, though, there are some great transport options that will get you from A to B on our itinerary for Tulum.
Renting a car is a great, convenient option for exploring the gorgeous surrounding areas but it's not something you want to rely on for exploring the town itself since parking is difficult to come by.
The loveliest way of getting around during your vacation in Tulum is by bike! It's super easy to hire a bike and most hotels will include the use of a bike and a lock in your accommodation rate! Most drivers are used to bikers and are patient so the roads are not overly stressful to navigate!
If you're going on a long journey and don't want to expend your energy just getting there, hire a taxi. The prices are not cheap but taxis are a convenient way of getting around. You'll have no trouble finding one.
Sunrise on Santa Fe Beach | Tulum Ruins | Mexican Cuisine | Playa Paraiso | Mojitos at Sunset
You may only have one day in Tulum but, rest assured, we'll make sure you see the best that the town has to offer! From sunrise on the beach to Mexico's favorite cocktail at sunset, our Tulum itinerary has an awesome day planned for you.
Day 1 / Stop 1 – Sunrise on Santa Fe Beach
Why it's awesome: You'll be blown away and inspired by this magical natural event on this gorgeous beach.
Cost: Free!
Food nearby: Informal vendors will keep you supplied with snacks and cool drinks.
A Tulum itinerary that starts at sunrise? You may be skeptical but, trust us, it's worth making an early start to the day. Tall cliffs surround Santa Fe Beach which also comes with the softest white sand and the bluest seawater.
The turquoise waters of Santa Fe are very inviting, even this early in the morning, so bring your swimsuit and enjoy an uncrowded swim. Even during the daytime, there are very few tourists on Santa Fe, so it's really one of those hidden Tulum attractions!
Although entrance to the beach is free, expect to pay if you want to use the washroom or take advantage of one of those comfy beach loungers. One other option is to pay a bit extra and enjoy the sea and sand at one of the many lush Tulum beach clubs.
Insider Tip: Choosing how to get to Santa Fe Beach depends on how far away you're staying. Just be sure to consider how dark it may be on the roads before you choose to cycle! For an easier start to the morning, it may be worth splashing out on a taxi to get you to Santa Fe.
Day 1 / Stop 2 – Tulum Ruins
Why it's awesome: History and an awesome location make this site a must on your Tulum itinerary!
Cost: Entrance is $4 USD.
Food nearby: There's a great variety of Mexican and international dishes at Salciccium Tulum.
Once you've enjoyed that serene Mexican sunrise, it's time to discover some Mexican history at the nearby Tulum Ruins! Make sure you're there by 08:00 to beat the crowds — yet another reason to get up early.
These ruins are one of the most famous Tulum points of interest. In fact, they're some of the best-preserved Mayan ruins in Mexico! They are what remains from what was once a majestic city that was built by the Maya around the early 13th century.
It was known as "Zama" or "City of Dawn" due to the fact that the city faced the sunrise. Zama reached its peak between the 13th and 15th centuries, becoming the home of over 1000 people!
Tulum Ruins occupy a breathtaking position on a cliff overlooking the Caribbean Sea and are surrounded by swaying palm trees. It's also home to an abundance of wildlife so you may even spot an iguana! It's an incredibly photogenic site so have your smile at the ready.
There are a few buildings that you must visit! At the center of the site is El Castillo, the tallest structure on the grounds. The highlight for many visitors, though, is the Temple of the God of Wind. It's an impressive structure that's right next to the water and has become an iconic image of Tulum.
It's also worth visiting the Temple of the Frescoes. The Mayan are some of history's most famous astronomers and this was the city's observatory! Additionally, admiring the Temple of the Descending God is one of the essential things to do in Tulum. The main carving shows a god diving, with his feet in the air.
Insider Tip: You'll get many offers of a guided tour at the entrance gate to Tulum. This really isn't necessary unless you're already knowledgeable about the basics of the Mayan civilization. The major sites in the Tulum Ruins complex have signs and explanations in both Spanish and English.
You can increase your appreciation of the site by reading up about the Maya online before you arrive.
Day 1 / Stop 3 – Mexican Cuisine
Why it's awesome: Mexican food is so yummy it's traveled worldwide but there's still no place that makes it as good as the motherland does.
Cost: You can expect to pay around $5 USD for a burrito at Burrito Amor.
Food nearby: You'll find Mexican eateries all over Tulum but it is worth hunting down the best ones.
The Yucatan Peninsula boasts incredible zesty flavors and Tulum is no different! Whether it's tacos, burritos or enchiladas, you'll find the most delicious and authentic versions on this Tulum itinerary.
Everything you need to know about Burrito Amor is in its name, "Burrito Love!" The restaurant's burritos are first-class and very innovative, coming wrapped up in banana leaves! You'll find Burrito Amor on the main road towards the southern end. Despite its reputation, it's one of the best budget eateries in town.
Taqueria La Eufemia is right on the beachfront and offers splendid views alongside its food. Despite its prime location, this eatery manages to be very, very cheap — you can literally get tacos from as little as $1 USD! It's the tacos that you're coming for: believe us, they're the best you'll find on any itinerary for Tulum.
Day 1 / Stop 4 – Playa Paraiso
Why it's awesome: Playa Paraison has won TripAdvisor's Traveler's Choice award for the best beach in Mexico!
Cost: Free!
Food nearby: There's no shortage of vendors selling tortas (sandwiches) and empanadas along the seaside.
Playa Paraiso is such a beautiful beach that no Tulum trip itinerary would be complete without a stop here. The serene, aquamarine waters splash lazily onto some of the whitest sands you'll ever see.
Playa Paraiso is a public beach, so it's certainly one of the best free things to do in Tulum. However, if you want to upgrade your visit to Playa Paraiso, visit one of the beach clubs! Villa Pescadores and El Paraiso both offer comfy beach loungers to customers who order even the cheapest drink.
Playa Paraiso is a photographer's dream come true, thanks to its glistening waters and coconut palm trees. It's also a fabulous place to picnic, thanks to the abundance of shady spots. However, it's the waters that really attract tourists so spend an hour or two splashing about.
Day 1 / Stop 5 – Mojitos at Sunset
Why it's awesome: Nowhere else in the world does lime, sugarcane, and rum taste as good as it does on the Riviera Maya!
Cost: You can expect to pay upwards of $5 USD for a mojito.
Food nearby: Most bars will serve tapas or other snacks.
The mojito is yet another stellar contribution Mexico has made to the world's culinary scene so go and pay tribute to the original mixologists in some of Tulum's best bars.
Batey is our favorite bar in Tulum. It's both vibrant and rustic, and draws in a crowd that spills out into the streets! Batey also offers live music, with some of the area's top musicians on its line-up! The mojitos are on the pricier side but you do get to watch the bartender press sugarcane!
I Scream Bar is another fantastic option for mojitos. It's on the main road that leads towards the southern beaches and is the place to be after sunset! The drinks are affordable and the atmosphere is vibrant.
To further liven up your evening, head over to Santino Bar! It's quite a small bar but it does boast a lively dance floor with a killer vibe! You can look forward to the best music in town and some strong cocktails.
Sistema Sac Actun | Tulum Town | Laguna de Kaan Luum | Cenotes Labnaha | Gran Cenote
Want to know what to do next on your Tulum itinerary? For day 2, our Tulum blog post will show around the best natural landmarks, as well as introduce you to the town center!
Day 2 / Stop 1 – Sistema Sac Actun
Why it's awesome: This is thought to be the largest surveyed underwater cave system in the world!
Cost: Entrance is around $22 USD.
Food nearby: Just five minutes away by car, Sahara Cafe is the nearest eatery from the caves. It's on the pricey side so bring your own snacks if you're on a budget!
Sistema Sac Actun is one of the most unusual tourist attractions on our 2-day itinerary in Tulum. The caves of Sistem Sac Actun extend for about 215 miles, both on land and underwater, so there are loads to explore.
Sistema Sac Actun is an awesome sight! Thousands of stalactites dangle over the shallow teal water, making for a surreal experience! It's also home to many bats. However, the enclosed cave habitat can make some people feel claustrophobic.
The entrance includes a lifejacket and snorkel mask so you'll be perfectly equipped to explore the waters. The fee also includes the services of a guide which is a compulsory measure to protect the site. Remember not to touch the stalactites which will be damaged by the oils in your skin!
For the Maya, Sistema Sac Actun was not only a source of fresh water but a sacred site. In Mayan religion, cenotes were portals to the underworld so people often make sacrifices, including human sacrifices, at cenotes!
Sistema Sac Actun was no exception. In fact, due to recent discoveries, some see it as the most important underwater archaeological site in the world.
Insider Tip: Although it is an extra cost, it's worth buying/renting a flashlight at the entrance, especially if you want to explore quite deep into the cave system! You can also rent a wetsuit (the water temperature is around 20°C / 68°F) and a waterproof camera.
Day 2 / Stop 2 – Tulum Town
Why it's awesome: Tulum's town center is where the authentic and the touristy merge so go enjoy the best of both worlds!
Cost: Free!
Food nearby: Flor De Michoacan is a must on your 2-day itinerary in Tulum! This ice cream shop will smash coconuts with a machete in front of your eyes and has a tranquil garden seating area.
In the heart of Tulum's main square is the Tulum Sign. Like most other towns on the Riviera Maya, Tulum boasts a colorful sign that screams its name around the world through the numerous tourists queuing for photos. It is cheesy and it is one of the most popular things to do in Tulum so there will be a queue, but it's also just something that you have to do.
Whether you have the cash or not, include a spot of shopping on your DIY Tulum walking tour. The number of trendy shops in town has burgeoned, adding a creative dimension to our guide to Tulum! Boutiques selling hippie-style clothes dominate Beach Road. Just be prepared for steep prices.
While in town, head over to Mixik. It's a souvenir shop that sells authentic mementos that are all made in Mexico. You can browse an awesome selection of glasswork, embroidery, jewelry and more.
Day 2 / Stop 3 – Laguna de Kaan Luum
Why it's awesome: This stunning natural landmark offers a unique beauty treatment!
Cost: Entrance is free but it's $2,50 USD for a mud bath.
Food nearby: El Buen is a rustic eatery that's a favorite with locals! The friendly staff and yummy dishes will make you want to come back again and again!
Just five miles outside of Tulum is Laguna de Kaan Luum. Although it boasts a stunning cenote, most visitors neglect to put it on their Tulum itinerary, making it one of the best-kept secrets in town!
In the center of the lagoon is its cenote. It's responsible for the magical array of colors that glisten across the lagoon! The startling contrast between the light blue waters on the edge of the lake and the deep turquoise of the center is gorgeous.
It's one of the deepest cenotes in the area, going down for around 262 feet! You can't swim in it without supervision but just admiring the contrast in colors is a treat. There's a wooden pier that will take you right to the edge of the cenote.
The cenote produces an astonishing amount of mud. This clay is great for skin exfoliation and was popular with the Mayans for its healing properties. Bathing in the mud is one of the loveliest things to do in Tulum off the beaten path. There isn't really a beach to relax on but there is a wooden pier that offers a basic changing room.
Laguna de Kaan Luum is also a wonderful place to go kayaking or paddling! You can rent equipment at the entrance booth.
Day 2 / Stop 4 – Cenotes Labnaha
Why it's awesome: The sheer number of things to do will keep you busy for hours!
Cost: A snorkeling tour costs around $45 USD.
Food nearby: Two minutes away by car are Chamico's and Oscar &Lalo. The former is a little more high-end, while Oscar&Lalo is an affordable, rustic option. They both specialize in seafood!
Cenotes Labnaha is essentially an eco theme park based around a cenote. The cenotes themselves are very big, offering visitors lots to explore.
Guides facilitate all of the activities at Cenotes Labnaha, providing both safety and a wealth of information. The three cenotes are connected by paths through the lush jungle. Each trail has signs which point out all the interesting plants you should take note of!
Apart from exploring the jungle, you can enjoy so many other activities. There's a zip line across Cenote Sagrado and a snorkeling tour in Cenote Labanaha. You can also go kayaking and jump into the suitably named Magic Cenote!
In addition to enjoying these activities, you can rest easy knowing that the park is committed to preserving the natural environment and supporting local Maya communities! The entrance fees are used to protect the area's fauna and flora. The park also has serious rules about not touching the rocks which visitors must obey!
Day 2 / Stop 5 – Gran Cenote
Why it's awesome: For many, this is the most awe-inspiring cenote in Mexico!
Cost: Entrance is $10 USD.
Food nearby: The nearest eatery is Cetli, a five-minute drive away. The food is outstanding but it comes at a premium so bring your own snacks to Gran Cenote!
Swimming in a cenote is one of the best nature things to do in Tulum and there's nowhere better to do so than at Gran Cenote!
Gran Cenote is a postcard image of a tropical paradise, thanks to its sparkling waters that are surrounded by stalactites and overhung by tree roots! There's a convenient wooden platform that allows you to stand over the cenote and take some totally Insta-worthy photographs.
Once you've taken your envy-inducing pictures, it's time to get into the water! Gran Cenote is actually made of multiple cenotes. There's only a small section that's underground so it's a great cenote for those who are claustrophobic.
Snorkeling and scuba diving are both possible at Gran Cenote. However, the water is so clear that you don't need a snorkel mask to spot the cute turtles and little fish swimming around. There's a fairly big shallow section that's perfect for non-swimmers or children! If you're uncomfortable trying to find this alone, go on a guided tour!
Insider Tip: Gran Cenote is probably the most popular cenote in the Yucatan Peninsula so it's often very crowded. To avoid the crowds, you can either go as soon as it opens or an hour before closing time when most visitors have gone home!
Snorkeling & Underground Cenotes | Xel-Há Park | Yoga Class | Mesoamerican Reef | Mexican Cooking Class
Racking your brain over what to do in Tulum next? No need— our awesome 3-day itinerary in Tulum has got you covered!
Snorkeling & Underground Cenotes Half-Day Tour from Tulum
Cenotes are typical features of the Yucatan Peninsula!
They're some of the loveliest places to go snorkelling!
It's easiest to get around from cenote to cenote with an organized tour!
Without a doubt, cenotes are some of our favorite places to visit in Tulum! These magical natural phenomena offer a relaxing swim and snorkeling opportunity!
Having a guide with you is the best way of learning about cenotes. Cenotes are natural sinkholes that result when the ground collapses and exposes the groundwater beneath. They are some of the most awe-inspiring sights you'll see during your 3 days in Tulum. The ancient Maya saw cenotes as spiritual places and were regular visitors. Learn about all this and more with your expert guide.
Swimming in a cenote is an experience unlike any other. With no tides to worry about and no salt to irritate your eyes, swimming in these pools is a tranquil experience! Although you can snorkel to see some of the natural landscape, you won't see many animal species beneath the water.
That's why you need to take a trip to the Caribbean Sea! Venture out of the neighborhood you've been staying in and explore the sea. The region is famous for its sea turtles which will melt even the stoniest heart! You can also look forward to colorful fish, rays and lobsters. Keep your fingers crossed for a dolphin sighting!
Xel-Há Park
Enjoying the multiple attractions of Xel-Há Park is one of the best outdoor things to do in Tulum!
The park boasts diverse wildlife and fun outdoor activities!
It's on a rocky islet that was inhabited by both the Maya and the Spanish!
Xel-Há Park is a marine theme park and archaeological site that's run by the expert Xcart group which manages similar operations in the area. It's a relaxing place to visit on a 3-day itinerary in Tulum with the whole family.
Since the lagoon is protected by shark nets, it's perfect for snorkeling! Barracudas, stingrays, parrotfish, and tangs are just some of the amazing species you can see in the lagoon.
For the adventurous traveler backpacking Mexico, there's also a zipline that provides views, as well as fun. The park includes a jungle area in which you can cycle or hike. There is also a number of cave systems to explore!
When you've had enough adventure for one day, the park offers some fabulous facilities for relaxation. Choose between floating on an air tube, suntanning on a beach lounger or dozing off in a hammock. These are activities that you will remember long after your 3 days in Tulum end.
Yoga Class
Yoga helps to give Tulum its unique, laidback, yet trendy atmosphere!
There are a number of yoga studios that let you drop in for a class!
Whether you prefer traditional classes or seaside breezes, there is a studio to suit you!
With 36 hours in Tulum, you should definitely take a yoga class to make sure that your tropical vacation is as relaxing as possible! Yoga has grown in popularity in Tulum so there's no shortage of classes.
Our favorite studio is Sanara. It's part of the oceanfront, eco-friendly Sanara resort and is a down-to-earth, untouristy offering. The classes are small and take place at 08:30, 10:15 and 17:00.
Maya Tulum is more touristy but it's still an excellent option for yoga. Classes take place in the morning and the afternoon, costing $15 USD per session. Maya Tulum also offers annual yoga retreats which you may want to schedule your trip to Tulum around.
Yoga Dicha is a more authentic studio. Unlike the other studios, it's not attached to a resort hotel so yoga is it's one and only offering! Classes are 75 minutes and take place at 09:00 and 19:00 in the week.
If you're on a weekend in Tulum, remember that there are only morning classes on Saturday and Sunday!
Mesoamerican Reef
Just a few hundred feet from Tulum's shoreline is Mesoamerican Reef!
Mesoamerican Reef is the second-largest barrier reef in the world!
Expect to spot a rainbow of brightly colored fish!
It's rare for a Tulum guide not to recommend snorkeling but somehow, most guides seem to miss out on the incredible Mesoamerican Reef. This spectacular reef has so many amazing species and is so close to Tulum that you have to visit.
To get to the reef, go with an organized tour. You'll find numerous agencies on Playa Paraiso offering hour-long tours of the reed for very reasonable prices.
The abundance of color is the reef's most striking feature. It's rare that you'll spot sea turtles and rays but basically everyone sees parrotfish, sergeant majors, surgeonfish, butterflyfish, and barracudas.
Unfortunately, like many other ecosystems around the world, the Mesoamerican Reef is under threat from phenomena such as pollution and overfishing. That doesn't mean you can't visit.
In fact, by uploading photos of the reef from your visit to an app, NEMO, you can help scientists understand how to protect it! To learn how to tread lightly while visiting any reef, read this article about coral reef etiquette.
Mexican Cooking Class
Having spent 2 days in Tulum tasting Mexican food, it's time to learn how it's made!
Rivera Kitchen Tulum offers an immersive beginners' cooking class to tourists!
This is one of the greatest things to do in Tulum indoors!
The fresh ingredients and spicy flavors of Mexican cuisine have traveled all over the world so why not learn how the locals do it? Rivera Kitchen Tulum is run by a seasoned Mexican cook and the classes are a fantastic way of experiencing both local culture and cuisine.
The classes start with a short history of Mexican cooking and how Mesoamerican cultures have changed from the Mayan period to colonialism to the present day. It's a fascinating, personalized introduction to Mexican history and culture as your host will share her own family stories.
In one cooking class, you'll prepare an entire Mexican meal. From different kinds of salsa (there's more than one!) to tortillas to fish tacos, you'll learn many of Mexico's famous dishes!
This a wonderful experience that will provide you with a skill you can enjoy long after the end of your 3 days in Tulum.
There's no need to let fears about safety put you off planning a trip to Tulum! You simply need to take the usual precautions while in Mexico and you should remember your trip to Tulum for all the right reasons.
Although Tulum really is as safe and laidback as it seems, you should consider taking basic safety measures. These include not walking around alone at night and avoiding night walks on isolated parts of the beach. Drivers should also be cautious at night, as there have been a few car thefts.
In terms of health concerns, you may want to steer clear of the tap water in Tulum. Your body will likely not be used to the bacteria in the local water so if you're only staying 2 or 3 days in Tulum, stick to bottled water!
You could also use a Grayl Geopress instead of contributing the the plastic problems in the world. Depending on how strict you are about this, you may want to check that all your food and drinks are prepared with purified water, too.
Don't Forget Your Travel Insurance for Tulum
World Nomads' mission is to support and encourage travellers to explore their boundaries. They offer simple & flexible travel insurance, and safety advice to help you travel confidently.
They've been doing it since 2002 – protecting, connecting, and inspiring independent travellers just like you.
Get a quote below or read our in-depth review!
World Nomads provides travel insurance for travelers in over 100 countries. As an affiliate, we receive a fee when you get a quote from World Nomads using this link. We do not represent World Nomads. This is information only and not a recommendation to buy travel insurance.
If you're spending more than 3 days in Tulum, then it's time to discover more of the Yucatan Peninsula. Tulum may have its own fabulous attractions but it's still worth checking out the surrounding areas! Day trips from Tulum are the most convenient ways of exploring the countryside so read on for our favorites.
Coba Maya Ville Full-Day Tour
The archaeological site of Coba is one of the greatest on the Yucatan Peninsula and makes for one of the best day trips from Tulum.
The Maya lived on the site from the 3rd to the 9th century and left an impressive footprint on the area! You can admire their massive public buildings, such as the Nohoch Muul Pyramid, the tallest on the Yucatan Peninsula.
However, don't make the mistake of thinking that the Maya are dead! They may not live in these splendid cities anymore but descendants of the Maya continue to practice Mayan traditions.
You can discover this near Laguna Chabela.
The Original Chichen Itza Tour
Chichen Itza is one of the most breathtaking Mayan sites on the Yucatan Peninsula, meaning it ranks high up on our list of the best day trips from Tulum!
Chichen Itza was the capital of the local Mayan Empire and still has the imposing buildings to match! Kukulcan Pyramid, the Temple of a Thousand Columns and the Observatory are some of the site's highlights.
Be sure to also check out the Ball Court, where the Mayans would play some fascinating games.
Sian Ka'an Safari with Transfer Options
Sian Ka'an Biosphere is a UNESCO World Heritage Site so you can be sure that it's a special place! It's one of the largest protected sites in Mexico and is home to some remarkable animals and plants!
The biosphere has mangroves, marshes, tropical forests and a large marine area that meets up with a barrier reef. This diverse environment is home to equally diverse species. From the jaguars and pumas in the forests to the manatees and turtles in the seas, there are plenty of creatures to look out for!
Cenote Trail: Caves Visit and Bike Tour
There are so many cenotes on the Yucatan Peninsula that it would take multiple trips to explore them all. That said, if you have a few extra days in Tulum, a day trip to some of the best is money well-spent.
Dense forest surrounds Tulum and conceals a number of gorgeous cenotes! Exploring the jungle on a bike is a fantastic way of getting from cenote to cenote. It allows you to smell the rich forest air and come up close to natural attractions.
Cancun: Guided City Tour with Pickup
Cancun is famous around the world and it's just an hour and a half's drive from Tulum, making it the perfect day trip destination! If you don't have a car, you can take a bus to reach Cancun before joining a sightseeing tour!
On the outskirts of Cancun, you can discover El Meco, a Mayan archaeological site, and Celso at Market 28, a typical Mexican market that's the ideal spot for souvenir shopping.
In the heart of town is Boulevard Kukulcan which is lined with restaurants, bars, and clubs. For some, it's the Tequila Museum with its 700 tequilas that's the real drawcard.
Find out what people want to know when planning their Tulum itinerary.
Conclusion of Tulum Itinerary
With blissful beaches, breathtaking cenotes and delicious cuisine, Tulum really does have it all! Our Tulum itinerary allows you to swim in the Caribbean, explore Mayan civilization and take a yoga class — all within just a few days.
Once you've arrived in Tulum, it won't take you long to understand why the town is one of the best-kept secrets on the Yucatan Peninsula. It offers superb access to the cenotes and Mayan ruins the area is famous for, all while still remaining a down-to-earth Mexican town! It's this unassuming but vibrant atmosphere that will win your heart and make for an extraordinary trip.
Insider tips, accommodation suggestions, and transport recommendations make our Tulum travel blog the key to a fuss-free vacation that you will remember for years to come. Whether you're an amateur Mayan historian, a shopaholic, a free spirit or a nature-lover, there is plenty to entertain you on our Tulum itinerary!
---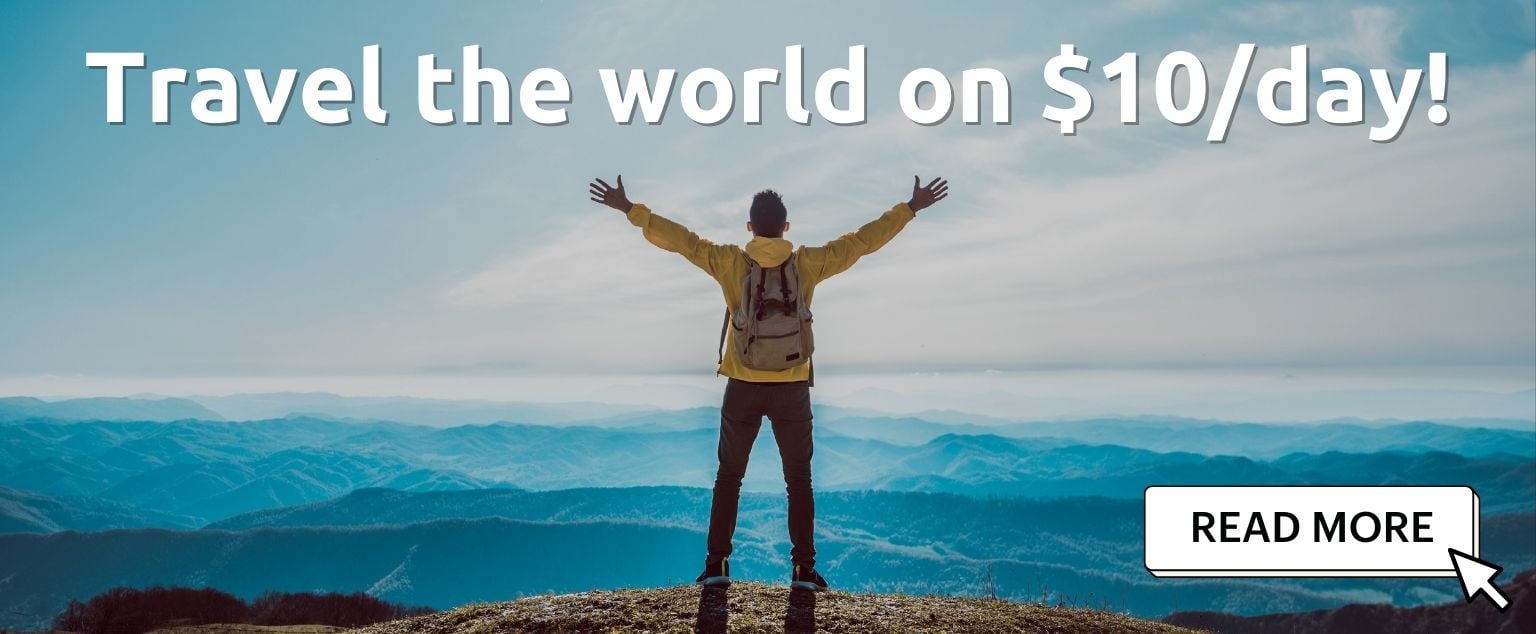 And for transparency's sake, please know that some of the links in our content are affiliate links. That means that if you book your accommodation, buy your gear, or sort your insurance through our link, we earn a small commission (at no extra cost to you). That said, we only link to the gear we trust and never recommend services we don't believe are up to scratch. Again, thank you!