York is arguably one of the coolest and most historical cities in England. It is a vibrant and eccentric city enveloped in medieval history and teeming with modern-day recreations. It's also the most haunted city in the UK, with plenty of spooky tales to tell.
If York is your choice of destination for a holiday, then I have got to commend you for it!
York might be small but the city packs a punch with its endless attractions and entertainment options. One minute, you are standing in awe of the gothic grandeur of York Minster, next, you are giving a standing ovation to a splendid theater performance.
In a nutshell, York is home to Viking history to Georgian streets and live music scenes, to Northern Europe's largest cathedral, and the best racecourse in the country.
When you are visiting a city that is the juxtaposition of past and present, you need to make sure your choice of accommodation reflects it. A fancy and opulent hotel room won't cut it, what you need is unique accommodation.
If you wish to get on the same page as the art and culture of this city, a cottage in York is the place to stay. Not only are cottages quintessentially English, but they are a little piece of British history – there are not many places in the world where you can stay in a piece of history for an affordable price!
If you are not quite sure where to start, don't worry, because I have listed the best cottages in York for you below. If there's one thing traveling has taught us, it's that travelers are the most diverse bunch of people. That is why I have added a variety of options for all kinds of travelers in my list.
So when you're ready, let's get started!
FIRST TIME IN YORK
Modern Cottage in a Victorian Garden
This beautiful cottage, built in the garden of a Victorian terrace house, gives you perfect value for money with its modern amenities. The location of the house is another reason why travelers to York would love it. The house is situated a stone's throw away from the city walls and the famous York races.
NEARBY ATTRACTIONS:
Sainsbury's Pubs Bars Restaurants
Jorvik Viking Center
York Shambles
Is this amazing York Cottages booked for your dates? We've got your back with our other favorite properties below!

Unlock Our GREATEST Travel Secrets!
Sign up for our newsletter and get the best travel tips delivered right to your inbox.
Staying in a Cottage in York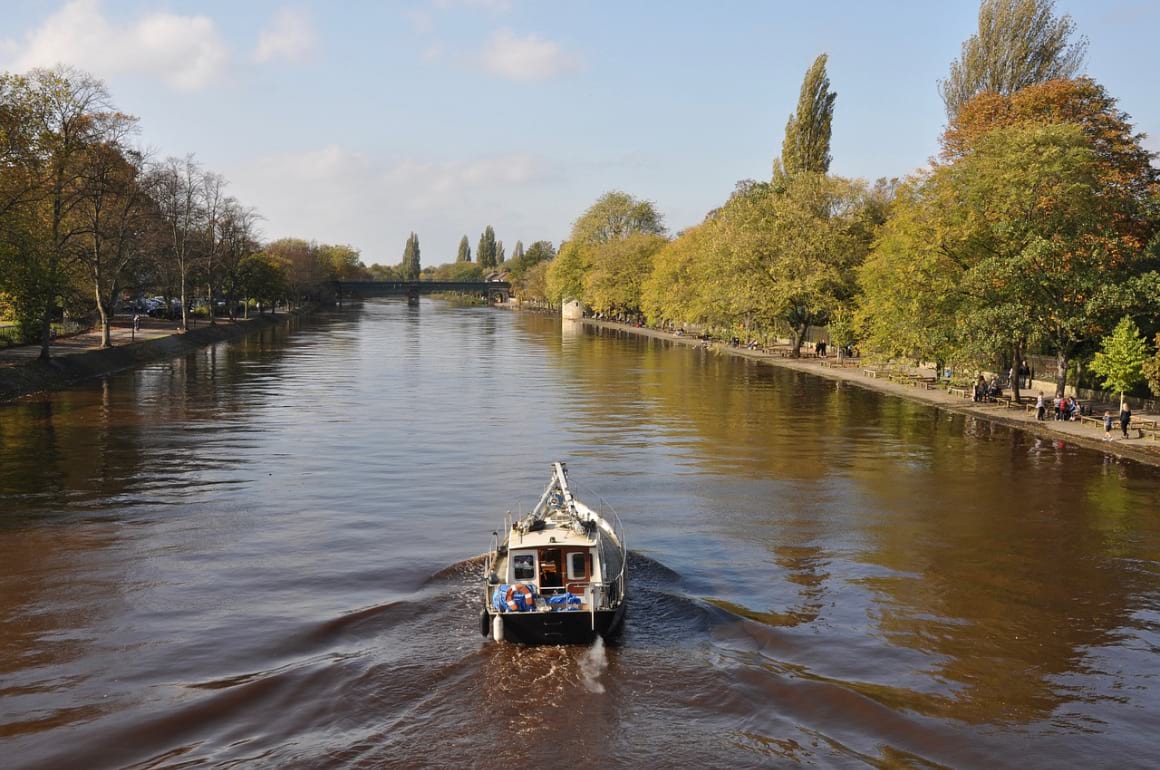 The last thing you want when you are on vacation is to follow a strict schedule maintained by others. A cottage is a wise choice for vacationers, who do not want to follow a bed and breakfast's set time for breakfast or worry about leaky taps in a hotel.
Cottages are also perfect for those who like their privacy and peace and would rather have an entire rental unit in York to themselves than a building shared with more than a hundred other occupants. You can cook your dinner like the locals or enjoy food from one of York's many famous pubs.
With York's medieval history and best-preserved status, it is only natural for the city to have some of the best cottages to rent. From traditional cottages to more modern additions, every traveler will find something fitting for them. You can have an entire cottage to yourself outside York's city walls or a one-room cottage in the city center. If you want to get closer to the city's past, you might even find centuries-old cottages built in an old neighborhood.
York is a small city and train stations are often found at walking distance from most villages. So, you don't need to worry about parking spaces at your accommodation. It is highly recommended to explore this beautiful city on foot.
What to Look for in a Cottage?
Depending entirely on your personal preference, you can go for a cozy cottage with a rustic and rugged décor or you can opt for a modern and luxurious cottage with Netflix and walk-in closets. Either way, almost all the cottages in York come with a furnished kitchen and a lounge. The heating system is also in place in every cottage in the city so you can stay warm and snug on the coldest nights.
In York, cottages are plentiful and it's quite easy to find a huge cottage for a large party of family and friends or a one-room cottage for backpackers and solo travelers. Couples too will find cottages in some of the most romantic and picturesque villages near York. It is a good idea to consider the area in York you want to stay in before booking, as even though it's a small city, each neighborhood offers something a little different.
There are plenty of cottages for budget travelers in the city but none that compromise on quality and class. You'd be surprised to find some of the most charming cottages at a pocket-friendly rate. That said, if you are more of a luxury traveler, your options are plenty too.
To get some more choices for yourself, you can check out VRBO for all kinds of cottages in York.
OVERALL BEST VALUE COTTAGE IN YORK
OVERALL BEST VALUE COTTAGE IN YORK
Modern Cottage in a Victorian Garden
> $$
> 2 Guests
> Private Patio Area
> Located in the City Center
BEST BUDGET COTTAGE IN YORK
BEST BUDGET COTTAGE IN YORK
A Cottage Bedroom in Riverside Village
> $
> 2 Guests
> BBQ Grill
> Private backyard with outdoor furniture
BEST COTTAGE FOR COUPLES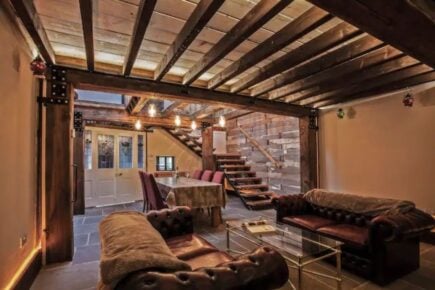 BEST COTTAGE FOR COUPLES
Tinson's Barn
> $$$
> 2 Guests
> Hot tub for exclusive use
> Private garden
BEST COTTAGE FOR A GROUP OF FRIENDS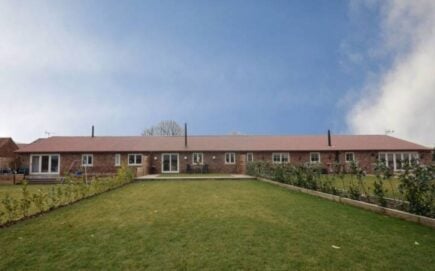 BEST COTTAGE FOR A GROUP OF FRIENDS
The Piglets Holiday Home
> $$$
> 4 Guests
> Private rear garden
> Monks Shopping Park on the adjacent road
OVER-THE-TOP LUXURY COTTAGE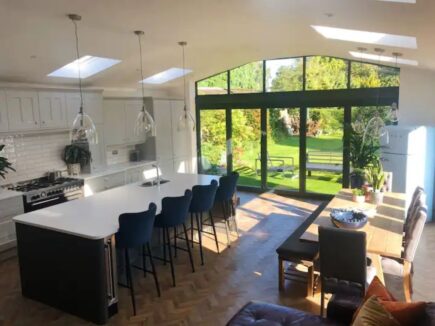 OVER-THE-TOP LUXURY COTTAGE
Hayfield Cottage
> $$$$
> 6 Guests
> 65? HDTV with Amazon Prime Video, Netflix, standard cable
> Outdoor dining area in the fully fenced private backyard
BEST COTTAGE FOR FAMILIES VISITING YORK
BEST COTTAGE FOR FAMILIES VISITING YORK
Gorgeous 300-Year Old Cottage
> $$$
> 8 Guests
> Children's room with crib, books, toys, and high-chair
> A few minutes' walk from the river
BEST COTTAGE FOR BACKPACKERS
BEST COTTAGE FOR BACKPACKERS
Double Ensuite Cottage at Blacksmith Arms
> $$
> 2 Guests
> Internet facilities available
> A lovely pub next door
The Top 10 Cottages in York
Now that you know what to expect from a cottage in York, it's time to experience the allure and medieval charisma of the city at one of these snug and warm cottages. I don't want any traveler to miss out on this experience so I've made sure to include a variety of options for all adventure enthusiasts.
$$
2 Guests
Private Patio Area
Located in the City Center
A modern cottage in the garden of a Victorian terrace house brings you the best services and accommodations at a mid-range price. The house is located just outside the city walls, providing peaceful surroundings but also quick access to the city and the top attractions of York.
The house comes with a master bedroom, a separate bathroom, and an open lounge kitchen. You also get your courtyard garden. Couples, backpackers, and solo travelers would love this accommodation with the numerous bars, restaurants, and even a supermarket right on its doorstep.
$
2 Guests
BBQ Grill
Private backyard with outdoor furniture
This cottage might be cheap, but every nook and cranny of this Victorian property has a flair that makes it quite refined. At a very low price, you do not only get a double bedroom with shared baths but also a very clean and cozy sitting area. Perfect for those backpacking the UK!
Staying here, you can enjoy the calm of the picturesque riverside village from your window, as well as the buzz of the city center a short walk away. This cottage is ideal for budget travelers who want to save money for more thrilling experiences, but do not want to sacrifice class and quality.
Best Cottage in York for Couples – Tinson's Barn
$$$
2 Guests
Hot tub for exclusive use
Private garden
Looking for a romantic getaway in the beautiful city of York? This barn-turned-cottage with a hot tub, cute decor, countryside location, and intimate setting is the perfect accommodation for it. The cottage has two bedrooms, each with a double bed and a tub.
This lofty barn is the definition of homey and cozy, the massive living room adorned with plush sofas and a dining table for your meals. The terrace has glass floors, which gives you a view of the living area below. The woodsy charm, warm lights, and modern amenities make it one of the top accommodations in York.
$$$
4 Guests
Private rear garden
Monks Shopping Park on the adjacent road
In an idealistic location, the Piglet Holiday Home is a newly repurposed cottage that you and your friends will love! The cottage has a neat décor and comes with three beds and one bath.
Being in such a central location, you and your buddies can walk to Heworth Golf Club for a little game or you can head over to the Monks Cross Shopping Park and get yourself some York-made products.
This cottage offers the best of both worlds, and when you have seen everything in the City Centre, you can turn towards the countryside to admire its mind-blowing beauty.
Is This the Best Backpack EVER???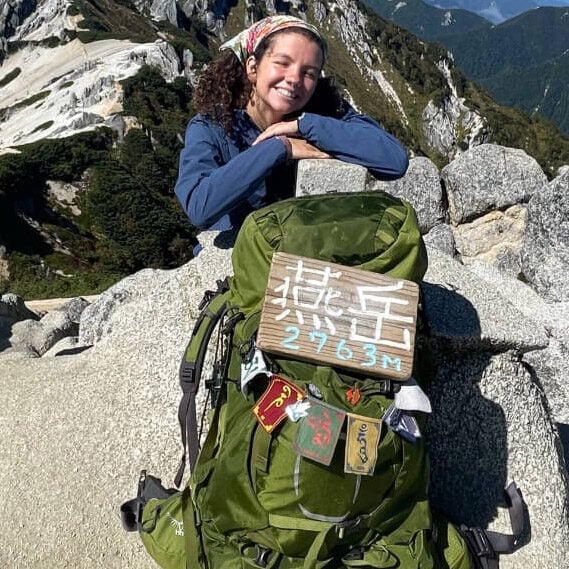 Over-the-Top Luxury Cottage in York – Hayfield Cottage
$$$$
6 Guests
65″ HDTV with Amazon Prime Video, Netflix, standard cable
Outdoor dining area in the fully fenced private backyard
This opulent cottage, smack in the middle of three breathtaking villages, is perfect for a luxurious staycation. York's finest eateries and pubs are also just 10 minutes drive from this breathtaking cottage. You can join the hustle of the city or the tranquility of the villages whenever you want.
The cottage itself is a thing of beauty with its glass walls looking into the lush gardens, the open kitchen, the alfresco dining area, outdoor fire-pit, under-floor heating, and much more. You can spend your entire day inside the cottage and still enjoy every bit of it.
$$$
8 Guests
Children's room with crib, books, toys, and high-chair
A few minutes' walk from the river
If you are traveling with a bunch of curious and excited kids in tow, this 300-year-old cottage will make their experience unforgettable! Even the adults in the family would be in awe of this accommodation. This ancient cottage is renovated in a way that everything is modern but the period charm and features remain intact.
The cottage has plenty of bedrooms, some with king-sized beds and others with bunk beds, a small courtyard with outdoor furniture, a massive kitchen, and the coziest living room. From the windows, you get an uninterrupted view of the York Museum Gardens and St Olave's Church.
$$
2 Guests
Internet facilities available
A lovely pub next door
Backpackers would love to unwind and unpack at this lovely accommodation that serves piping hot food from the pub next door. No need for hostels in York to bring the place to life!
The quaint cottage is extremely clean and posh with modern amenities. Even the small kitchen comes with a microwave, tea kettle, and other essentials. The sitting lounge in the cottage has a classic cabin feel, making it a cozy place to spend your evenings.
Nearby are York's top attractions that you can check out during your stay, including the Bishopthorpe Tennis Club, McArthur Glen Designer Outlet, York Racecourse, York Castle Museum, etc.
Amazing Luxury Cottage in York – Rose Cottage
$$$
4 Guests
Honesty bar and galley kitchen
Located in the historic village of Crayke
This gorgeous cottage is an excellent option for families and friends to have a luxurious vacation in York without paying a ridiculous amount for it. The cottage pampers its guests like royalties with its walk-in shower, breakfast trays, honesty bar, allergenic bedding, and H2K toiletries.
The cottage offers two bedrooms, one with a king-size bed and the other with a double bed. When you are done basking in the greatness of this double story cottage, you can head out and enjoy the sights of the historic village of Crayke, good food, and a relaxing environment in the 300-year-old pub on its doorstep.
$$
3 Guests
Garden space
Satellite Village nearby
One look at this modern-day homey cottage and you could never tell that it was once a stable. Cozy, tasteful, and completely furnished, this cottage room comes with a king-size bed and single bed, enough for three people to sleep in comfort. You also get a lounge area to hang out in your free time.
The cottage is located in a friendly village, with the York Center only a short drive away. This quaint village provides easy access to numerous pubs, shops, parks, and even a golf course. The green and lush countryside is also an excellent place to walk and cycle around the picturesque hills.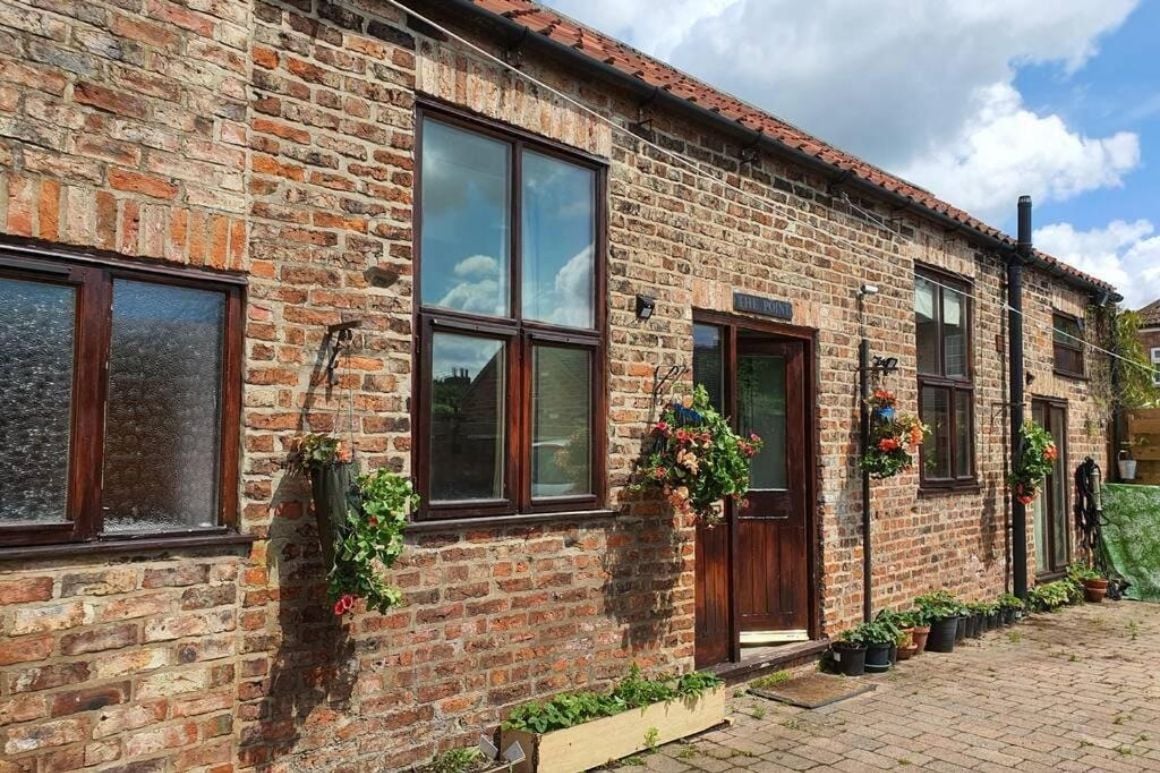 $
2 Guests
Fitness center and free parking
Located in the city center
Traditional cottages were never sleek and shiny, but homey, rustic, and a little rough around the edges. If you are looking for such accommodation in York, then this cottage fits the bill. The accommodation can house up to five people and provides a kitchen, a small but clean bathroom, and a BBQ facility.
Just a few kilometers from the National Railway Museum and York Minster, this cottage also happens to be in the city center, right on the main street. Staying here, you can walk to the cafes, pubs, and restaurants of your choice.
Don't Forget Your York Travel Insurance
ALWAYS sort out your backpacker insurance before your trip. There's plenty to choose from in that department, but a good place to start is Safety Wing.
They offer month-to-month payments, no lock-in contracts, and require absolutely no itineraries: that's the exact kind of insurance long-term travellers and digital nomads need.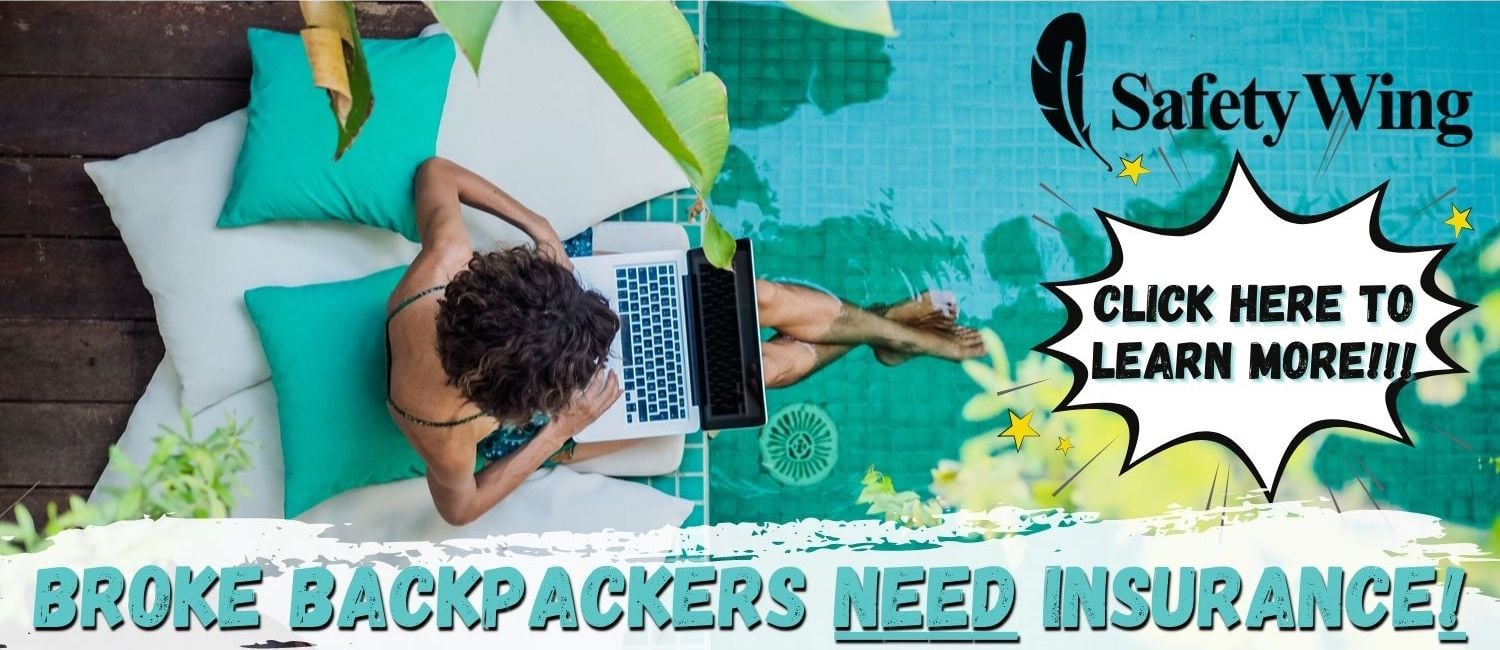 SafetyWing is cheap, easy, and admin-free: just sign up lickety-split so you can get back to it!
Click the button below to learn more about SafetyWing's setup or read our insider review for the full tasty scoop.
Final Thoughts on York Cottages
Have you set your sights on York for your next trip? You couldn't have chosen a better place to enjoy food, history, and racecourses!
The best thing about York is that you don't need to have a heavy budget to enjoy this amazing city. Just go through our list and you'd find numerous unique accommodations in York; fit for travelers of all styles.
Whether you are a couple, a solo traveler, or a budget traveler keen to see the world through a different lens, our list is for everyone visiting York.
We urge you to experience this city like a true Yorker. Visit century-old pubs and famous local-favorite cafes, and opt for the best cottages in York instead of high-rise fancy hotel rooms.
And if you are an out-of-country traveler, make sure to consider travel insurance to ensure that nothing spoils your perfect vacation plans. I have been using World Nomads for some time now and made a few claims over the years. They're easy to use, professional and relatively affordable. They may also let you buy or extend a policy once you've started your trip and are already abroad which is super handy.
If there's one insurance company I trust, it's World Nomads. To find out why I use World Nomads, check out my World Nomads Insurance review.
Getting an estimate from World Nomads is simple – just click the button or image below, fill out the necessary info, and you're on your way!

---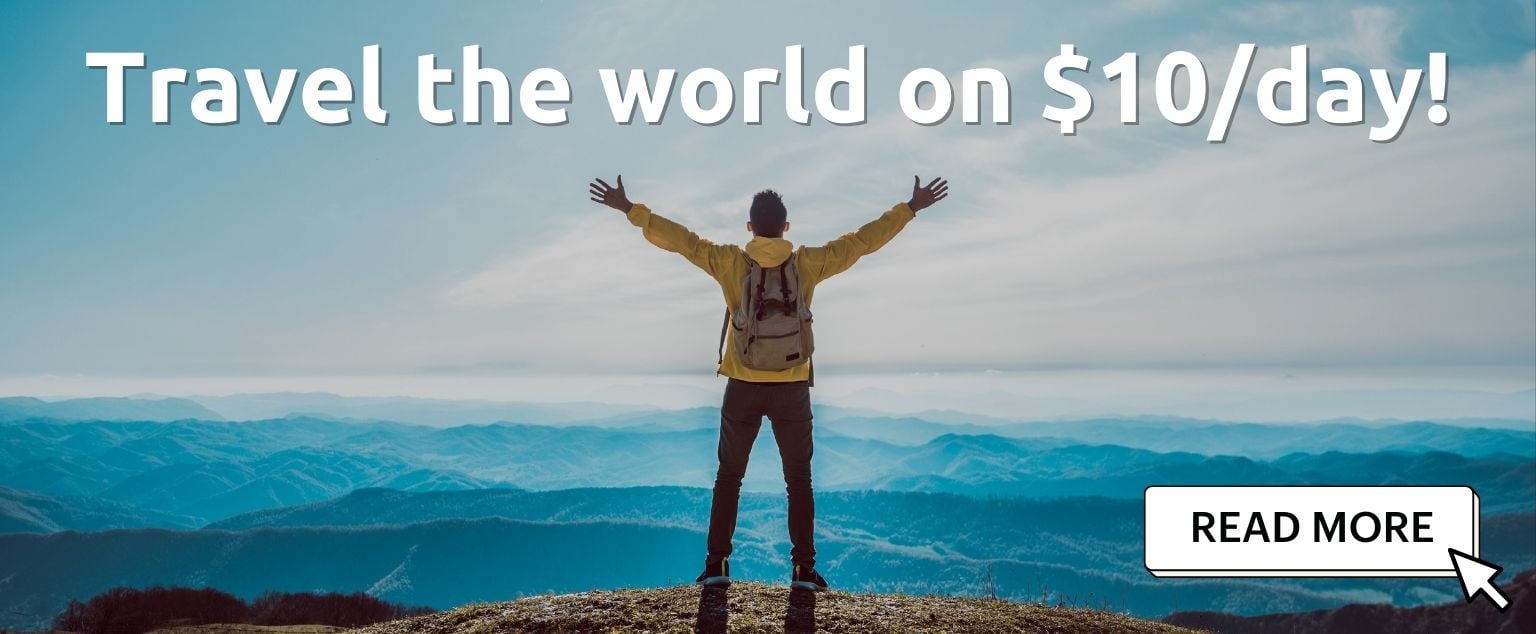 And for transparency's sake, please know that some of the links in our content are affiliate links. That means that if you book your accommodation, buy your gear, or sort your insurance through our link, we earn a small commission (at no extra cost to you). That said, we only link to the gear we trust and never recommend services we don't believe are up to scratch. Again, thank you!