Barcelona is a charming city that is on every traveller's bucket list. Known for soccer and the stunning architecture of Antoni Gaudi, Barcelona is also famous for its modern art museums, golden sand beaches and tasty tapas.
There is so much to see and do in this city – roam around the old town, take in the Roman ruins and Gothic architecture, snap all of Gaudi's buildings and check out the largest football stadium in Europe. You can also check the Sagrada Familia and Park Guell off your list.
So, you've painted the town red, now what? Barcelona is so well connected, you just have to hop on a train or bus to explore other places.
Without further ado, here's our list of the best day trips from Barcelona!

Unlock Our GREATEST Travel Secrets!
Sign up for our newsletter and get the best travel tips delivered right to your inbox.
Half-Day Trips in Barcelona
Once you've covered all the epic places to visit in Barcelona, you might be looking at spreading your wings a little, well, here are some ideas for you!
Sometimes, the best trips only need half a day! Here are some of our favourite short trips from Barcelona.
The Costa Brava Tossa de Mars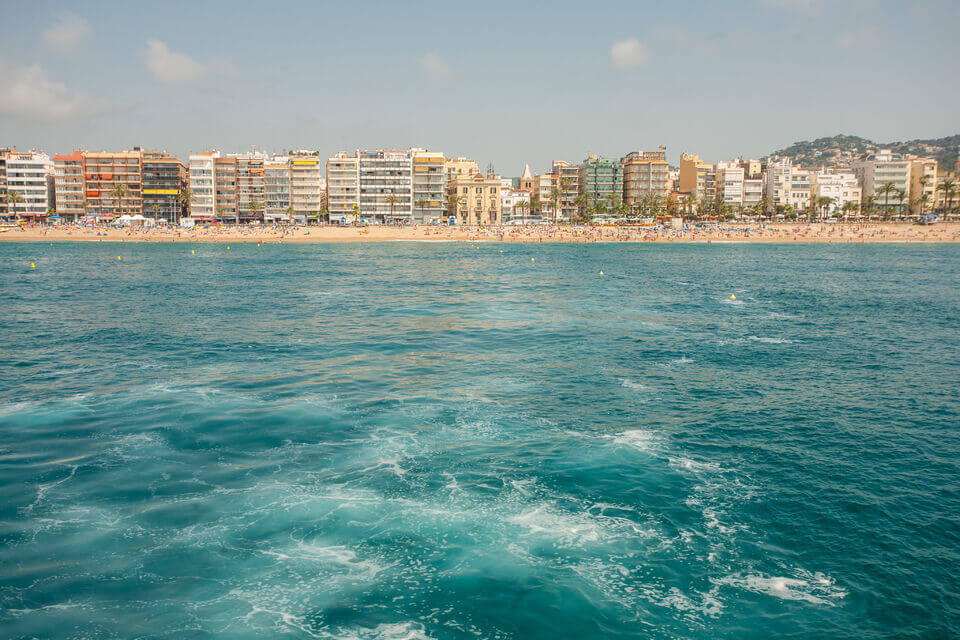 If you're a fan of beaches and natural beauty, why not take a day trip from Barcelona to the pretty village of Tossa de Mar? Located in the southern part of the picturesque Costa Brava, one of the most popular coastal stretches in Spain, Tossa de Mar is nestled between the mountains and the warm waters of the Mediterranean Sea.
Well known for its crystalline waters and pristine environment, you can sink your toes in the sand, or go and explore the caves and remains of old Roman architecture, such as the Villa Romana dels Ametllers and the Old Town of Tossa. The Old Town is one of the few fortified medieval towns on the coast that is still standing!
While you're in Tossa de Mar, be sure to grab some lunch. The town is said to have some of the best food along the Costa Brava. And don't forget to buy some cute souvenirs!
How to get there: 1 hour 20 min ride. From Estacio del Nord take bus to Tossa de Mar.
Suggested Trip: Tossa de Mar Half-Day Trip
The Churches of Manresa
Manresa is an idyllic town in the centre of Catalonia, northeast of Spain. Houses in the city are clustered around the 14th century basilica of Santa Maria de la Sau. This church is the main draw to Manresa.
The architecture of the Santa Maria de la Sau has a characteristic Catalan Gothic style. As you enter the sanctuary, you will be amazed to see the impressive interiors with medieval paintings, altarpieces and windows. The stunning 16th century church of San Ignacio de Loyola is another monument to visit. It is said that the church and an adjoining cave are where St. Ignatius prayed, and later founded the Jesuit community.
How to get there: 1 hr 20 min ride. From Arc de Triomf station in Barcelona, take R4 train to Manresa.
El Vendrell
El Vendrell is in Tarragona, in the famous wine-growing region of Penedes. It is a coastal town known for its beaches, music, culture, heritage and wine. El Vendrell is a perfect destination for half-day trip from Barcelona.
The beach is a major attraction during summer. You can also make a quick visit to El Vendrell's quaint fisherman's neighbourhood, Sant Salvador, to enjoy the sea-faring ambience. For the foodies among us, the famous speciality is xató – a salt fish and salad dish with a spicy sauce that goes well with Penedes wines.
As with most other towns in Spain, El Vendrell has significant Roman-era remains. Monuments that are particularly interesting to see are the Baroque church Iglesia de Sant Salvador and the old hospital of Santísimo Salvador. Additionally, there are a number of museums that you can visit!
Is This the Best Daypack EVER???
Full-Day Trips in Barcelona
Just a couple of hours from Barcelona is a myriad of serene beach resorts, charming medieval villages, quaint hamlets on the hills, vineyards and famous filming locations. These Barcelona day trips will get you in among the sprawling landscapes of the Spanish region.
Cardona
More medieval architecture and old-world charm await you on a day trip to Cardona. A quaint town in a valley on the banks of Cardoner River, Cardona has an impressive history dating back to the 8th century.
The Castillo de Cardona is the most important medieval castle in Catalonia, Spain. It stands on a hilltop surrounded by walled fortifications and is a prime example of Catalan Romanesque architecture. It has been converted into a luxury hotel, Parador de Cardona and named among the 10 best castles to stay in Europe.
While on your trip, visit a unique natural phenomenon – the Cardona Salt Mountain, a potassium salt mine of exceptional geology and importance. The mining complex is now a cultural park.
How to get there: 2 hr 50 min ride. From Barcelona take bus or train to Manresa, then bus to Cardona.
Suggested Trip: Half Day Tour to Cardona and Cardona Salt Mountain Tour
Tarragona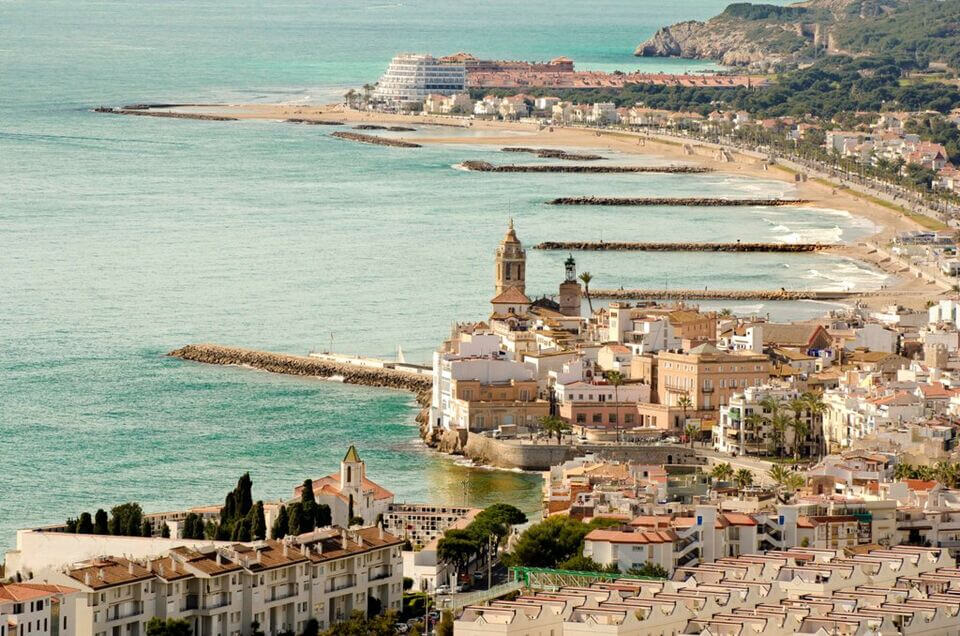 To all history buffs: if you love old Roman architecture and history, then a day trip to Tarragona is a must! The city, which is listed as a UNESCO heritage site, is just outside of Barcelona along the coast.
Tarragon was the first, and oldest, Roman settlement on the Iberian Peninsula. The ruins of the magnificent Amphitheater of Tarragona are over 2,000 years old, and the seating area still noticeable. While there, you can only imagine the thrill of being a spectator to Roman-style entertainment like gladiators taking on wild animals!
The Roman Circus is where the chariot races were held. The Cathedral of Tarragona, a Romanesque building with a beautiful cloister, is also worth a visit. Strolling along the preserved streets of the Old Town is a treat in itself. Don't forget to see the "Devil's Bridge" – the impressive Roman aqueduct.
How to get there: 1 ½ hour ride. From Barcelona, take the Renfe trains to Tarragona.
Suggested Trip: Full Day Tour Tarragona and Tarragona Day Tour
Montserrat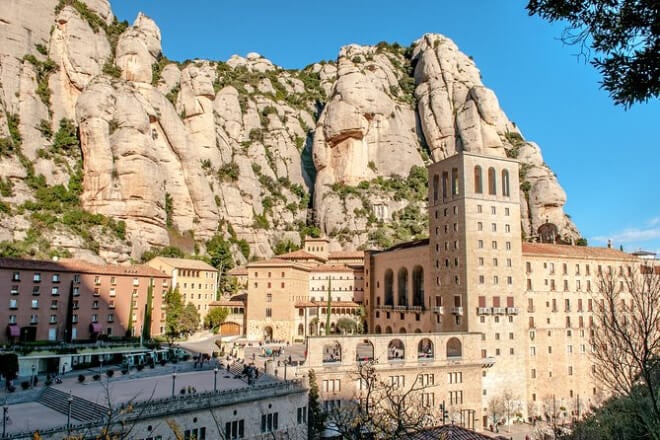 Montserrat is probably the best known day trip from Barcelona, and our favourite place to get away from the city. Montserrat is a mountain, a national park, a basilica and a sanctuary all in one. It is northwest of Barcelona in Catalunya, and dominates the region.
It is a great hiking and trekking destination, so all of you outdoor sports lovers are in for a treat! The mountain peak makes for distinctive and stunning scenery. Shaped by the wind and water over many millennia, the mountain displays unique and jagged rock formations. There are a lot of hiking trails. It was quite common back for people to hike all the way up as a pilgrimage, back in the day.
Halfway up is the Montserrat Monastery which dates back to the 11th century. The ride up to reach it is half the fun of this trip – take the funicular or cable car and ride it up to the monastery, taking in stunning views of the picturesque landscape around it all.
Make sure you add this one to your Barcelona itinerary!
How to get there: From Placa d'Espanya station, take the FGC (R5 line) train to Monistrol de Montserrat. Then take the cremallera train or AERI cable car to climb up to the Montserrat Monastery.
Suggested Trip: Montserrat with Wine and Lunch, Montserrat Monastery and Hiking and Montserrat Hiking Tour
Sitges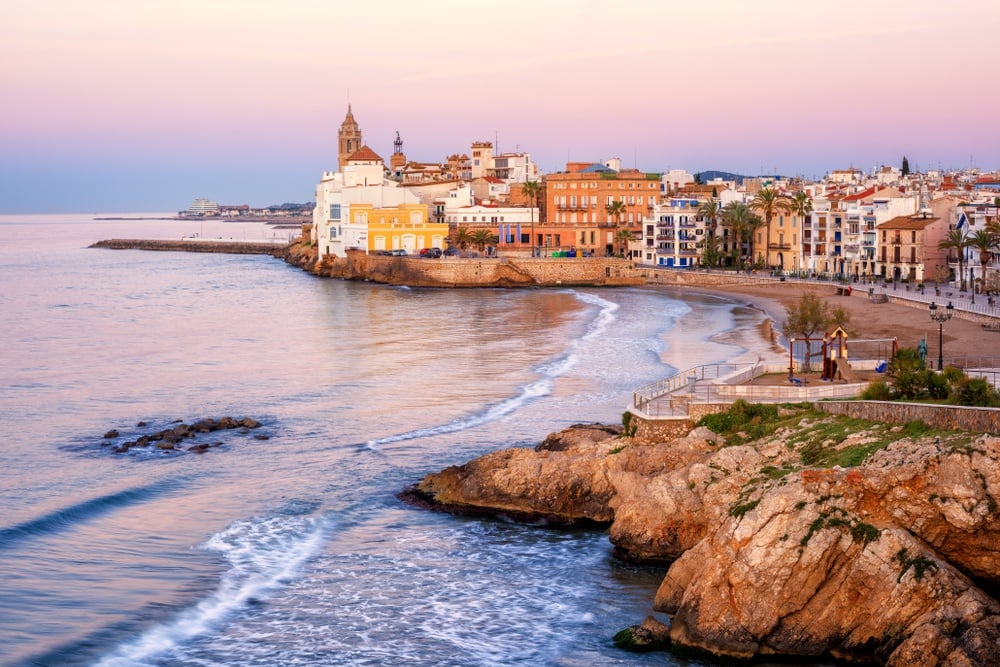 We're daydreaming of white streets dotted with colourful ceramics and balconies lined with potted plants. Stunning beaches and lively nightlife are all promised with a day trip from Barcelona to Sitges! Easily one of the most scenic towns on the Costa Brava, Sitges is a happening party place, famous for its annual Film Festival and Carnival, and its LGBT-friendly atmosphere.
Sitges was an old fishing village that was later transformed into a beach resort. The town sizzles with sandy beaches, and the seafront promenade is lined with grand mansions. One of the beaches has a yacht marina and golf courses, for a relaxing day out of the city.
The delectable cuisine is known for its Catalan dishes, such as the xató. The Passeig Maritim walkway, along the waterfront, is lined with plenty of cafes and dining options. We recommend having seafood in any of the traditional restaurants along the walkway, or in the Old Town – its unmatched!
If you're looking to extend your trip to Sitges, there are good accommodation options, like this budget-friendly and all-amenities-included hotel in the heart of the town. Or, check out this stylish hotel in the charming Old Town.
How to get there: 45 min ride. From Barcelona's Sants Station, tale train to Sitges.
Girona
Imagine following the footsteps of Jaime Lannister through the streets of King's Landing, or Arya Stark meandering her way through Bravos. Girona is the famous filming location for the Game of Thrones, where its old-town buildings and alleys transformed into King's Landing and Bravos.
Girona is a walled medieval city whose cultural heritage is a mixture of Roman, Moorish, Catholic and Jewish. One of the best-preserved Jewish quarters in Spain is in Girona. The walls of the city are Romanesque, as is its impressive 11th century Cathedral de Santa Maria de Girona, constructed in the Romanesque and Gothic styles.
Girona is a city you can get lost in. While you're there, visit the Arab Bathhouse. The famous colourful houses along the riverside of River Onyar are also a treat to watch. There are several museums that showcase the rich history and old-world charm. Its a well-rounded day trip and a great addition to a weekend in Barcelona.
How to get there: 40 min ride. From Sants Station, take Renfe trains to Girona.
Suggested Trip: Game of Thrones Girona Tour and Day tour to Girona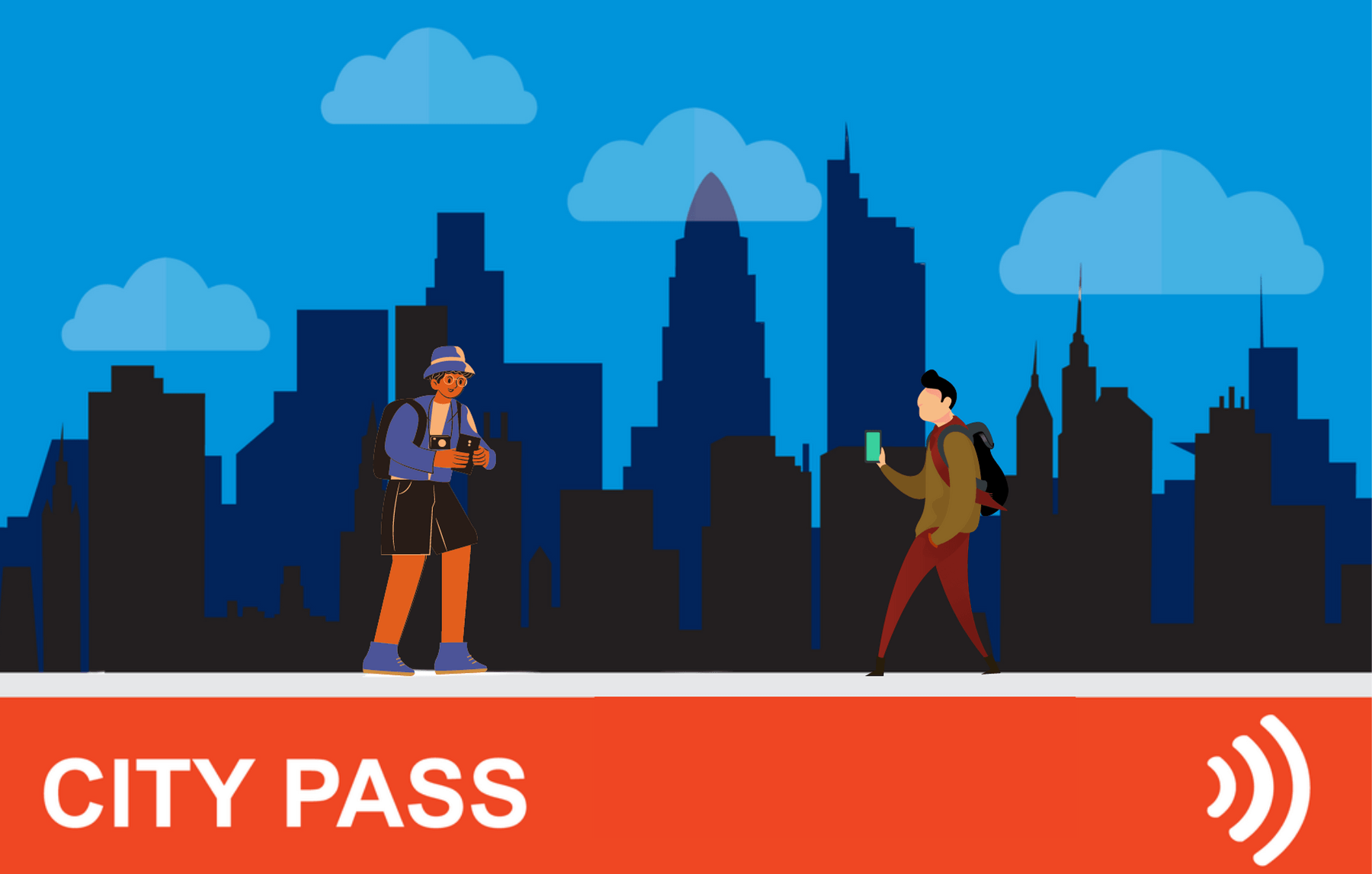 Travelling to Barcelona? Then plan yo' trip the smart way!
With a Barcelona City Pass, you can experience the best of Barcelona at the CHEAPEST prices. Discounts, attractions, tickets, and even public transport are all standards in any good city pass – be sure invest now and save them $$$ when you arrive!
Buy Your Pass NOW!
Cadaques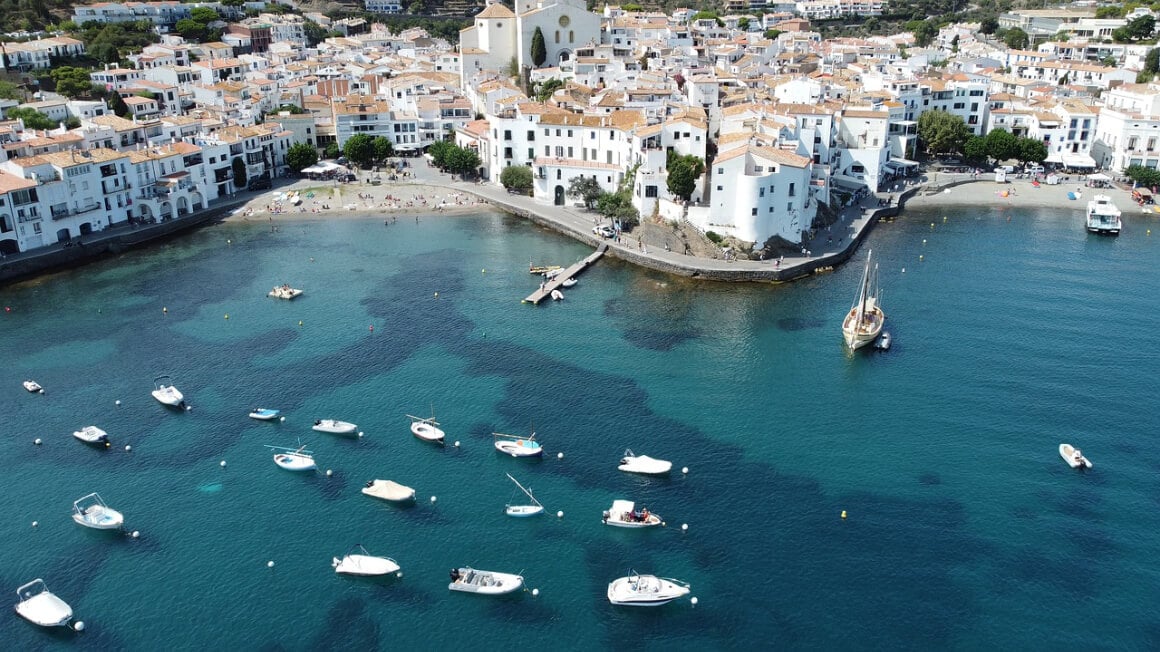 This incredibly stunning village on the Costa Brava is like a more peaceful version of Santorini, undiscovered and relatively secluded. If you're longing for a quiet and relaxing day by the sunny sandy beaches, Cadaques is the place to be!
Cadaques is straight off a postcard – white-bricked buildings and calm bays with serene blue waters. The smell of freshly caught fish is always in the air. You can enjoy a lunch of the local seafood specialities on one of the numerous terraces.
The calm and romantic aura of the village lured several artists, most notably Salvador Dali and Pablo Picasso. Dali chose to live there for more than 30 years! You can visit his quirky house, as well as the surreal museum at Figueres.
Cadaques is the perfect weekend getaway. We recommend adding a night to your day trip. If you do extend your stay, make sure to stay at Carpe Diem. This hotel offers beautiful views of the town and a wonderful breakfast.
How to get there: 80 min ride. From Barcelona take Renfe train to Figueres or Llanca. Then take a bus to Cadaques.
Medieval Villages near Besalú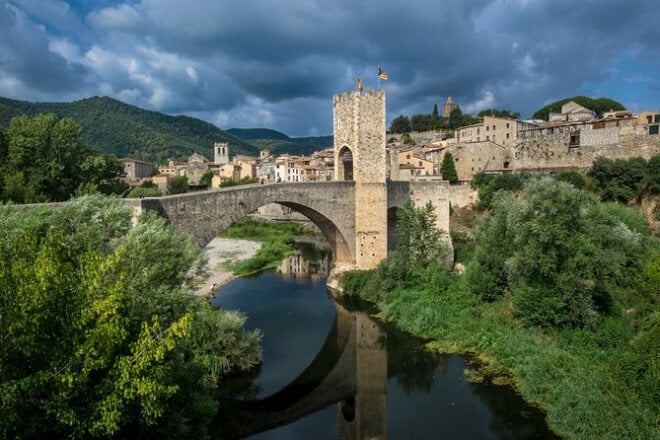 Make a journey back in time with a trip to three medieval villages outside of Barcelona.
Start your trip in the ancient town of Besalu – the narrow cobbled streets are characteristic of medieval villages of those times, lined with an interesting mix of Jewish and Christian architecture. Besalu has Jewish Baths, known as Mikveh, the ancient Monastery of St. Pere and the chapel of Sanat Maria, all dating back to the 11 – 12th centuries.
The second village to visit is Rupit. This pretty hamlet is lined with well-preserved 16th century houses, and has the ruins of the Baroque Church of St. Miquel. You can stop for lunch at one of the traditional restaurants.
The village of Tavertat is a scenic drive from Rupit, to the sandstone cliffs overlooking a lake where you can check out the 11th century-old Romanesque Church of St Cristofal. These three villages make for an interesting and scenic day trip from Barcelona.
Suggested Trip: Medieval Village Tour
Wine Tour in Priorat
Priorat is a wine region in Tarragona, south of Barcelona. It is a land of red wine, home to hundreds of acres of verdant vineyards. The picturesque landscape of Priorat is diverse and scenic. Whichever season you visit, the vineyards of Priorat are producing exquisite wines that are among the most sought-after in Spain.
This day trip from Barcelona is a romantic and relaxing one. You can have wine tasting sessions in three different villages, rounded off with a delicious lunch. The ride to the wineries is a scenic one – stunning terraces of vines carved on the hillside will catch your eye.
How to get there: 2-hour ride.From Barcelona-Sants station, take a train to Marca-Falset station.
Figueres: Dalí Theatre-Museum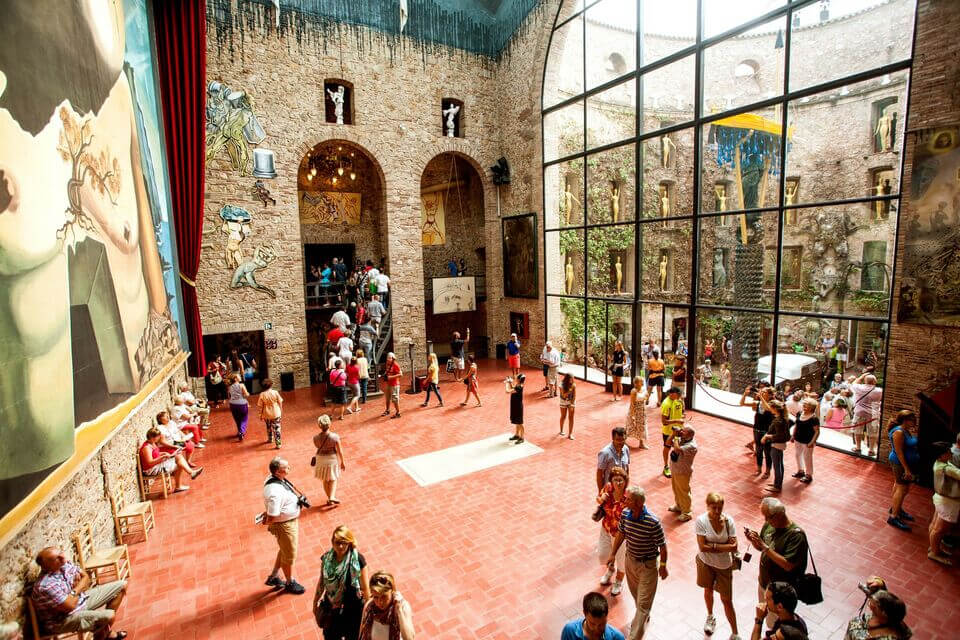 Figueres is a town most famous for the Dali Theatre-Museum, and for being the birthplace of the artist Salvador Dali himself. The museum is said to be the largest collection of surrealist art in the world, and is one of Europe's most popular museums. Art lovers will love this day trip!
The Dali Theatre-Museum was created by Dali himself. The building is an icon of surrealism, with tall red walls and giant egg sculptures on its rooftop. It is interesting to note that the art items were not catalogued, as Dali wanted people to experience the whole place as a piece of art.
Figueres has some other spots to visit, such as the 18th century castle Castell de St Ferran, and the toy museum Museu del Jonguet. The Museu de l'Empordia, an art and technology museum, is worth visiting too!
How to get there: 2-hour ride. From Barcelona-Sants station, take a train to Figueres.
Suggested Trip: Salvator Dali Day Tour
Medieval Towns of Vic and Queralb
The charming town of Vic is situated along the Meder River in a serene setting. In the centre of the town is the largest of Catalunya's central squares, the Placa Major. It is lined with Baroque and Modernista styled mansions.
The town is marked by an impressive neoclassical cathedral with a stunning sanctuary housing exquisite murals by artist Josep Maria Sert. Monuments such as the Franciscan convent built in the 16th century and the beautiful 17th century Baroque church Iglesia de La Pietat should also be on your list to visit.
How to get there: 1 hr 20 min ride. From Barcelona Placa Catalunya, take train line R3 to Vic.
Suggested Trip: Pyrenees Day Tour
Small Pack Problems? 😉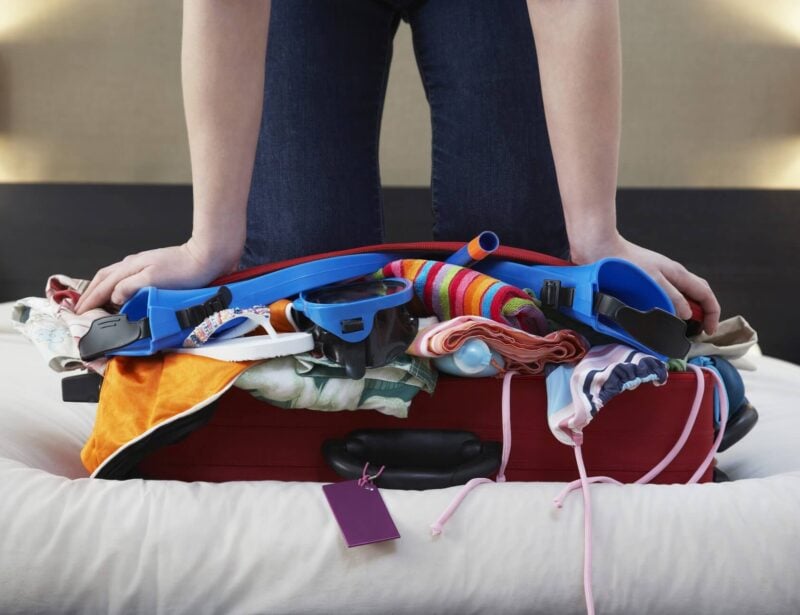 My missus travels with all her clothes in ziplock bags: don't be like my missus. UP YOUR PACKING GAME!
Packing cubes for the globetrotters and compression sacks for the real adventurers – these babies are a traveller's best kept secret. They organise yo' packing and minimise its volume too so you can pack MORE.
Or, y'know… you can stick to ziplock bags.
View Our Fave Cubes
Or Check Out the Sacks!
Don't Forget your Barcelona Travel Insurance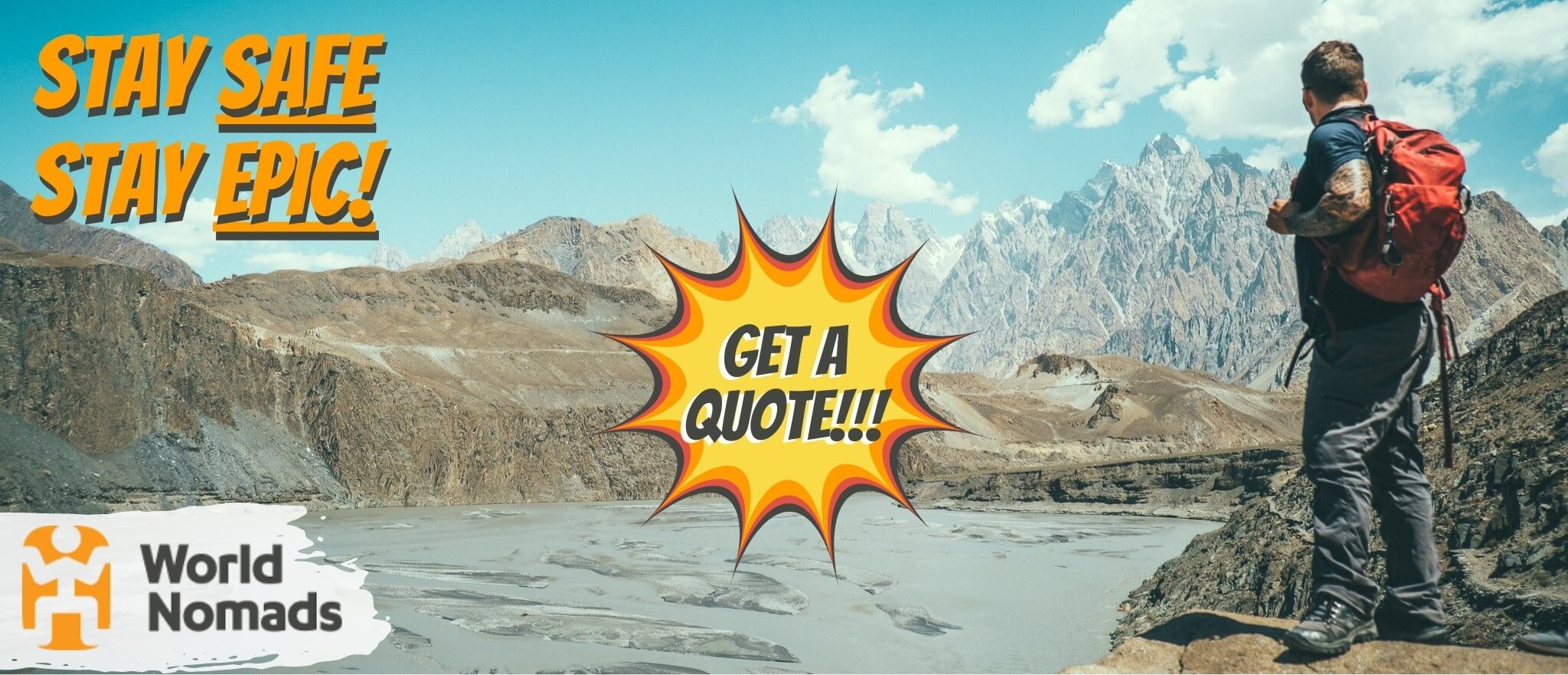 World Nomads' mission is to support and encourage travellers to explore their boundaries. They offer simple & flexible travel insurance, and safety advice to help you travel confidently.
They've been doing it since 2002 – protecting, connecting, and inspiring independent travellers just like you.
Get a quote below or read our in-depth review!
World Nomads provides travel insurance for travelers in over 100 countries. As an affiliate, we receive a fee when you get a quote from World Nomads using this link. We do not represent World Nomads. This is information only and not a recommendation to buy travel insurance.
Final Thoughts
Spain is a country of wonders and beautiful landscapes. Barcelona is a good base when planning to explore more of the region. Just a train or bus ride away, you will find many thrilling places to visit for a day or two.
The Mediterranean Sea's balmy weather and the majestic towns along the coast of the Costa Brava are the main draws for almost all Barcelona day trips. Sandy beaches and quaint medieval villages are waiting to amaze you!
Don't forget to let us know which day trips piqued your interest. Happy travels!
---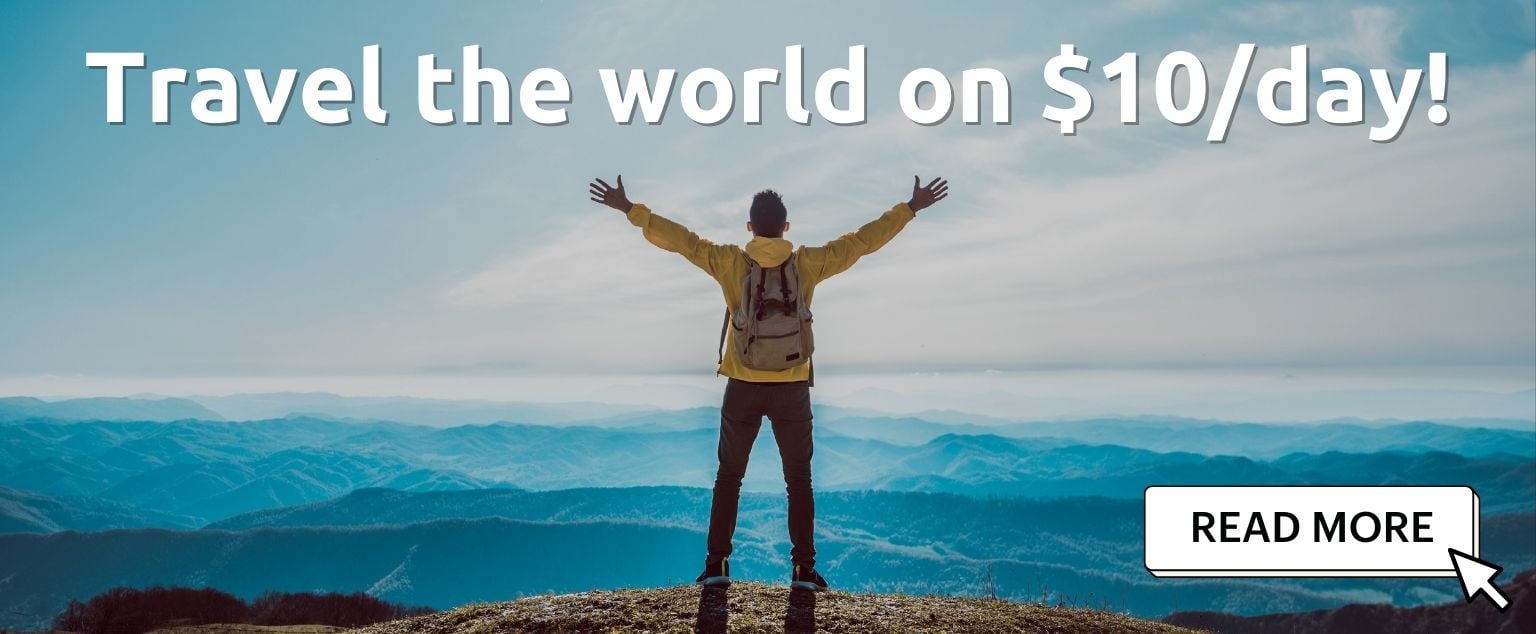 And for transparency's sake, please know that some of the links in our content are affiliate links. That means that if you book your accommodation, buy your gear, or sort your insurance through our link, we earn a small commission (at no extra cost to you). That said, we only link to the gear we trust and never recommend services we don't believe are up to scratch. Again, thank you!