Barcelona is an incredible city to spend a weekend! This engrossing cosmopolitan city appeals to all kinds of travellers with its Catalonian charm and unique atmosphere. It's also only a 2hr flight from places like London and Paris, so it's super easy to nip over for a weekend!
Antoni Gaudi's creative masterpieces dot this enchanting city and one of the world's greatest football teams live and play in Barcelona! So whether you're interested in culture, art, sport, or architecture, Barcelona is the perfect city to get together with your friends and explore con gusto!
It's also a great location for those looking to laze on the beach and sip on mojitos during the day, and then party all night. In fact, Barcelona is one of the best cities in Europe for just about any kinda trip. It's where the beach meets the city in a clash of colour and culture!
That's why we've put together all the best things to do for a weekend in Barcelona. No matter what type of trip you're looking for, you'll find it right here!

Unlock Our GREATEST Travel Secrets!
Sign up for our newsletter and get the best travel tips delivered right to your inbox.
Insider Tips for an AMAZING Weekend in Barcelona
These are our tips for the best weekend trip to this historic city. Whilst Barcelona has a lot to see and take in you'll be delighted by how much you can fit into even 48 hours in Barcelona. And the thing is, Barça is just one of those places that will draw you back time and time again!
If you're planning to travel through the whole of Spain, check out our post on backpacking in Spain for tips on the best ways to do it and the sights to see, as well as cities to visit near Barcelona.
Know Where to Stay in Barcelona
Barcelona is a reasonably compact city and most of the city's main attractions are within walking distance from the city centre. It is, therefore, best for you to find centrally located accommodation – check out the epic hostels in Barcelona – so that you don't waste precious time travelling into the city.
If you're doing Barcelona in two days, there's no need to travel to the outskirts of town, it only uses valuable time. All of the popular landmarks and the hidden gems are found close by
Barcelona's best hostels are all located in central neighbourhoods. These 'hoods, are also the safest, with plenty of restaurants and services near every hotel. When you're picking where to stay in Barcelona, be sure to stay central and close to public transport to maximise your time.
There are also loads of top-quality Airbnbs in Barcelona in case you fancy living like a local.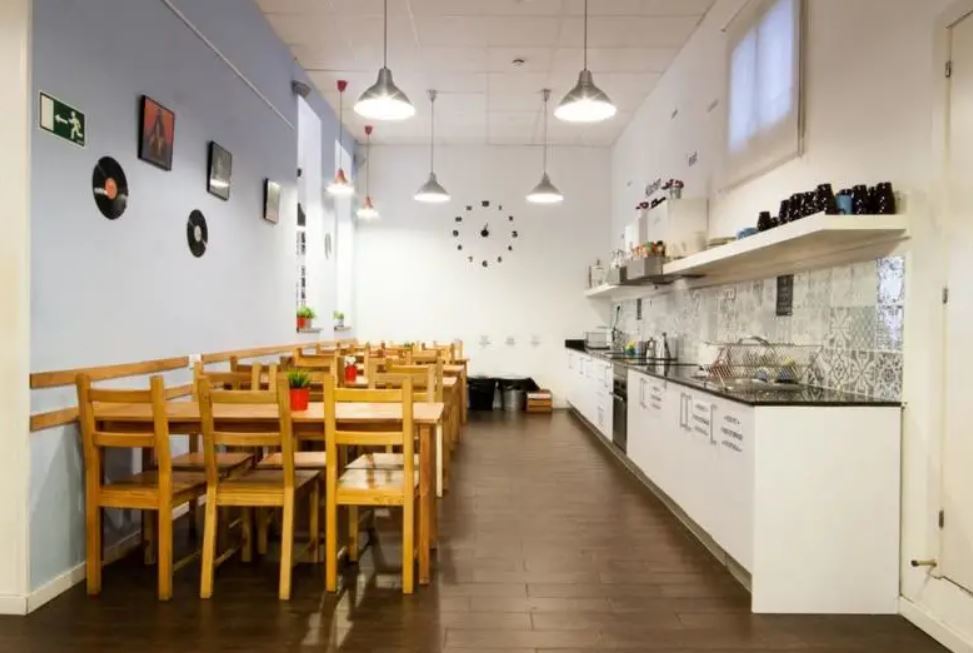 360 Hostel Barcelona Arts&Culture is our favourite hostel in Barcelona!
Centrally located a few minutes away from some of Barcelona's top landmarks
Enthusiastic and helpful staff
Great hostel culture and shared spaces to meet interesting people
This fantastic hostel is one of the best places to stay in Barcelona! There are plenty of spaces – including a large kitchen and a balcony – where you can hang out with your fellow travellers and bond over a beer. The beds are clean and comfortable so it's everything you need.
This is one of the best places to stay in Barcelona for backpackers. It's perfectly situated for exploration—so much so that you won't need to spend much time inside. This charming studio is located in the heart of the Gothic Quarter and gives you easy, walkable access to most of Barcelona's major sites. With a double bed, sofa bed and modern amenities, it's perfect for two to four guests.
Hotel Center Gran Via is our favourite budget hotel in Barcelona!
Lovely modern rooms in a classic modernist building
Located in the heart of Barcelona
Good service and all important amenities
Ideal for solo travellers and couples, this hotel has large, elegantly furnished rooms at a great price. You can always expect a warm welcome! All rooms have air conditioning, television, and free Wifi.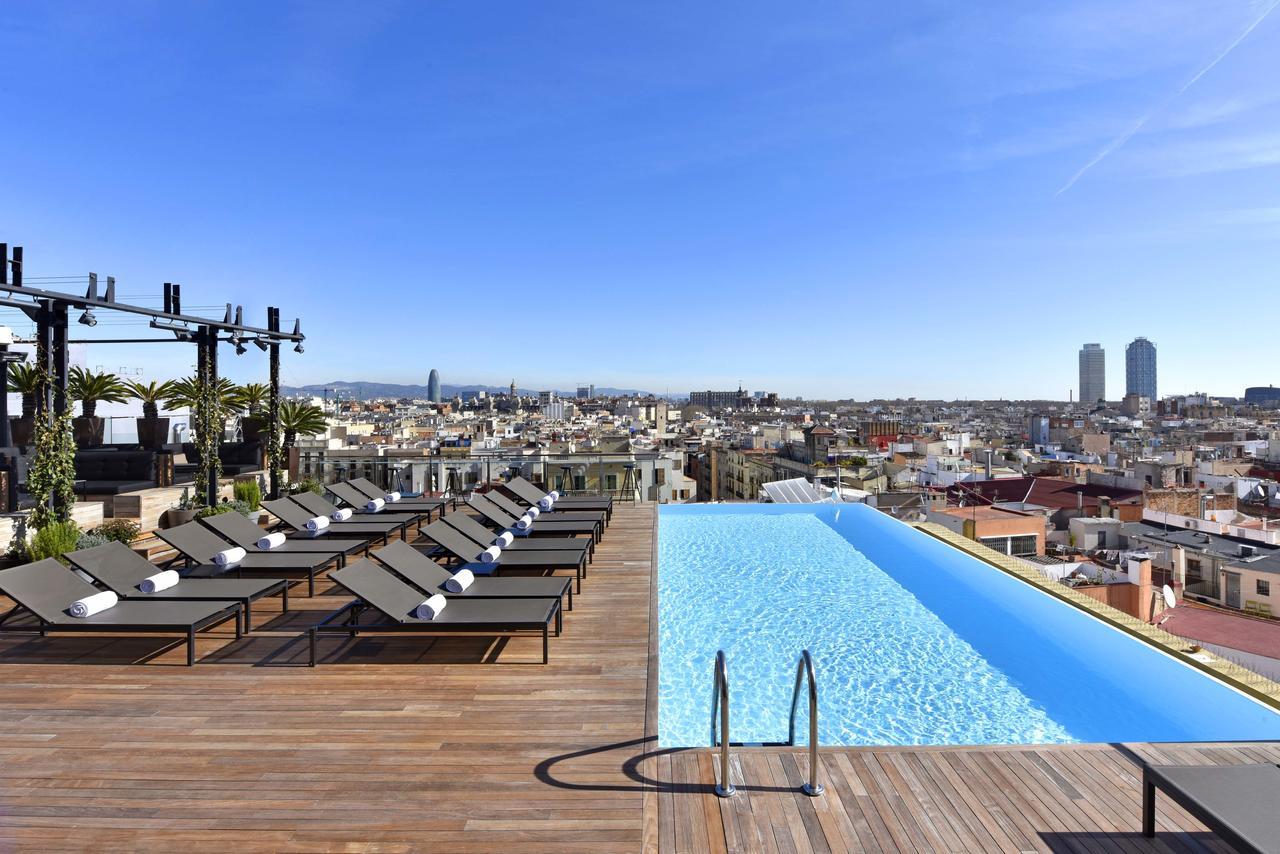 Grand Hotel Central is our favourite splurge hotel in Barcelona!
Rooftop infinity pool and views over the Old Quarter
Modern, large rooms with all the amenities and services you could want
Innovative in-house restaurant and trendy rooftop bar
If you're looking to splurge on a phenomenal luxury hotel in Barcelona, then Grand Central is the best place for it! Your room's free mini-bar is replenished daily, there's a fitness centre, massage services, and the location is perfect.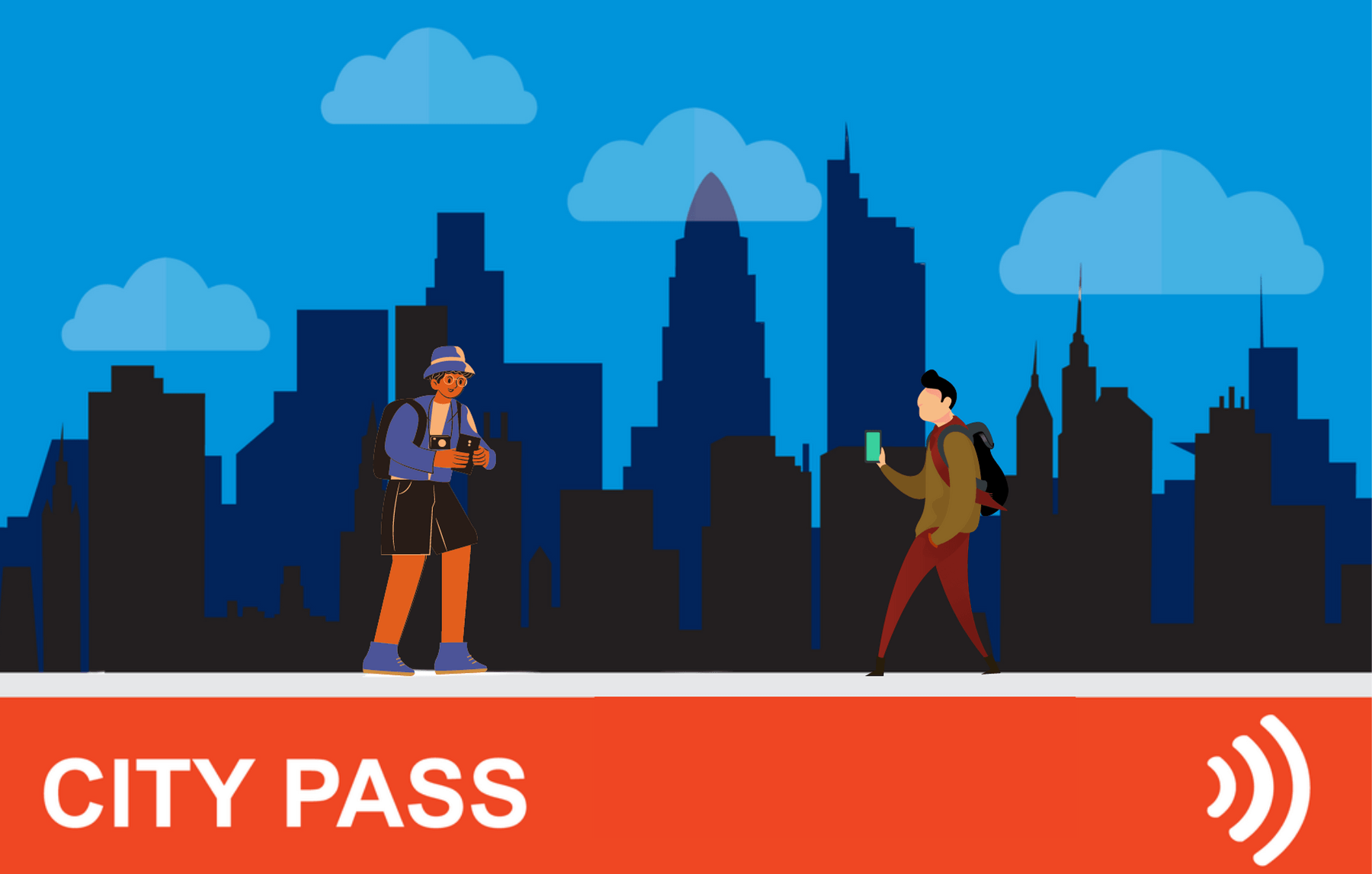 Travelling to Barcelona? Then plan yo' trip the smart way!
With a Barcelona City Pass, you can experience the best of Barcelona at the CHEAPEST prices. Discounts, attractions, tickets, and even public transport are all standards in any good city pass – be sure invest now and save them $$$ when you arrive!
Buy Your Pass NOW!
Know How to Get Around in Barcelona
One of the best ways to travel around Barcelona is by walking! Most of the city's best attractions are in central Barcelona, within walking distance of one another. However, spending the whole day walking around can tire the best of us.
Public transport can help you keep your energy for strolling around those attractions, and taking part in some interesting activities. If you're spending all night dancing then walking all day may seem as appealing as a kick in the foot.
Barcelona has a very effective transport network. Its subways, trains, and buses are all on a single system. You can easily buy individual tickets for each of them, or a 10 journey ticket (T-10) that incorporates them all.
There's no need to order a taxi, or even rent a car for the weekend. The trams, metro and buses stop at pretty much all of the Barcelona attractions and the tickets are pretty affordable too.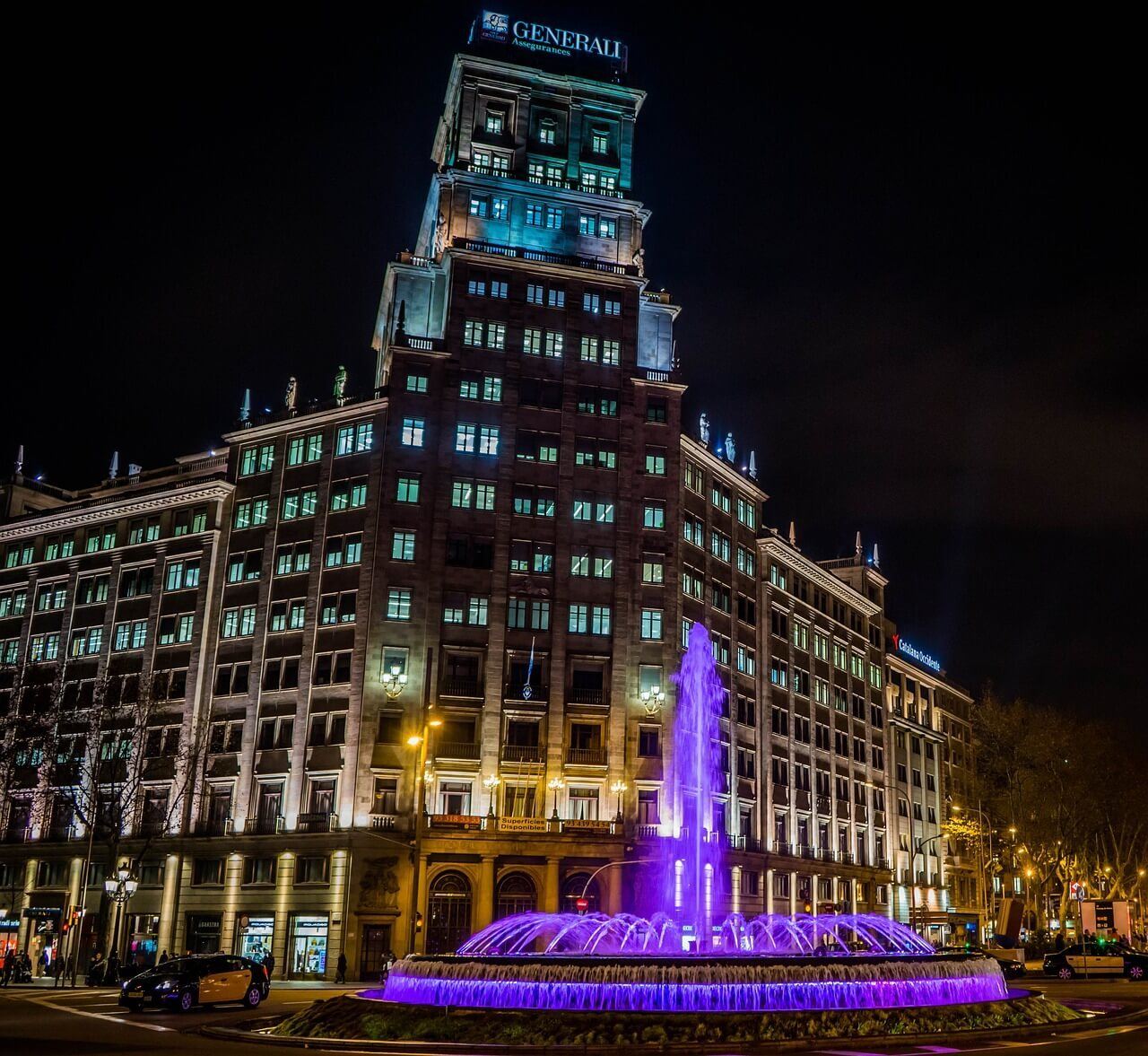 Barcelona is one of the best places to party, with its vibrant Spanish meets Catalan atmosphere! These are the best nightlife neighbourhoods for a fantastic night out. If you're serious about drinking, dancing and socialising, then check out our guide to the best party hostels in Barcelona!
Gothic Quarter
Authentic local venues and winding alleyways make this an exciting nightlife scene
Stylish bars nestled in dark corners, and a killer vibe for both locals and tourists
Flamenco dancers and some favorite backpacker haunts
The Gothic Quarter is the best place to experience authentic Spanish nightlife! Visit Jamboree for fantastic jazz, or Tarantos to try your hand at Flamenco.
The quarter also has some great Irish pubs, making it a fun place for many different types of parties!
Port Olimpic
There's nothing better than a party on the beach – especially when the city's best nightclubs line it
Fantastically vibrant and extravagant clubs divided into chill and dance areas
Choose between luxury and cheap thrills – there are great places for either
Party until the sun rises over the ocean in this beachside party district! If you're looking for an extravagant and raucous night out, don your best clothes and head to Opium Mar, with exotic dancers and killer drinks. Or go to Catwalk for some sweaty, high-energy vibes and dance the night away!
Las Ramblas
Eccentric nightlife, unique and lively atmosphere, and eclectic street performers
A range of choices between live music, electronic clubs, cocktail bars and hidden gems
Lots of enthusiastic locals and tourists you can make friends with
Historic Las Ramblas is one of the most famous and important streets in the whole world! Day or night, there's so much to explore here that you could spend your whole Barcelona holiday on this one street.
Stroll along the street until the early hours of the morning, pub, club and bar hopping! Stop at Boadas Cocteleria for some out of this world cocktails, and Jamboree for live jazz, blues, and funk.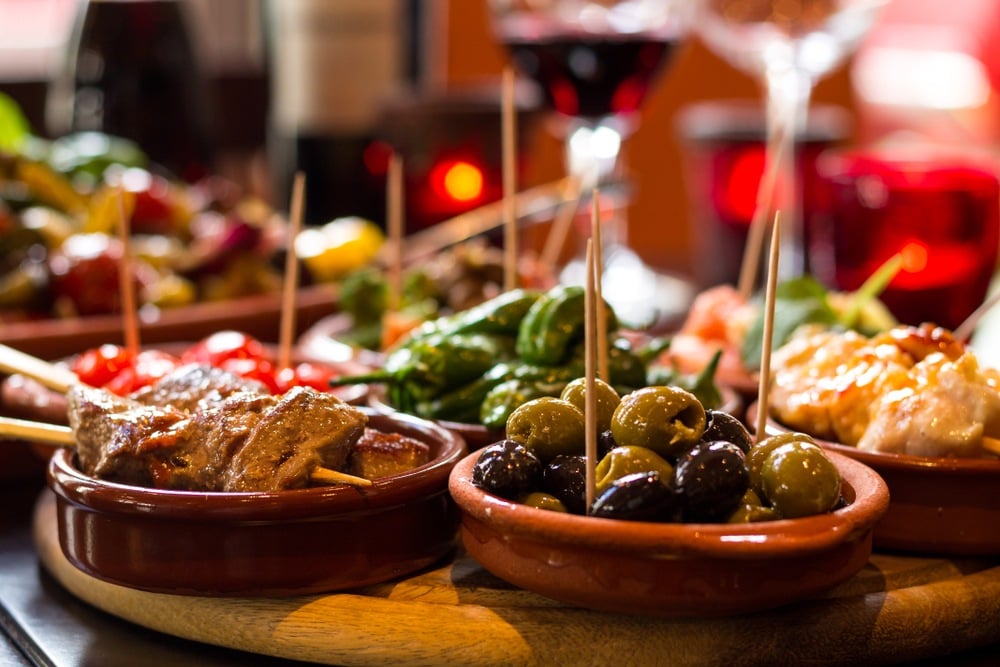 The Barcelona food scene is foodie heaven. You can find killer seafood, top-notch paella, Spanish tapas and refreshing drinks. Try authentic cuisines and innovative, creative new tastes!
Let's run through some of the best places to eat in Barcelona.
La Boqueria Market
Open six days a week, La Boqueria is one of Barcelona's most popular tourist destinations
Enjoy incredible food and a vibrant, busy atmosphere with people from around the world
A delight for all the senses, the market has an assortment of foods and flavors for different tastes
La Boqueria is a must-see for foodies and non-foodies alike! Its bustling, exciting character is a wonderful way to experience the culture and delicious cuisine of Barcelona.
Full of fresh produce, and lovely little cafes where you can sit and eat, (like the famous El Pinotxo) it's the perfect daytime place to try authentic Catalan food. It's also a perfect start to a Paella cooking class where you can pick up all the fresh local produce from the market beforehand.
La Barceloneta
An old fisherman's neighborhood with a unique character and a long history of great seafood
Enjoy phenomenal sea-side paella at Playa de la Barceloneta, or another seafood cafe
The neighborhood covers ports, beaches, and the harbor, with amazing options in all three
Another one of the most popular areas in Barcelona, La Barceloneta is a foodie paradise! With every kind of seafood prepared in every different way, you'll want to spend your whole holiday moving through the different dishes.
For some of the best, visit the classic Restaurante Barceloneta or the innovative Torre d'Alta Mar!
Viana
This restaurant is one of the best Catalan and Meditteranean dining experiences in Barcelona
Every meal is impeccable, with bold flavors and fantastic vegetarian options. This is one of the best vegetarian restaurants in Barcelona.
A relatively small and private restaurant, you'll have to book a few days in advance
Viana is our favourite restaurant in Barcelona! Both traditional and innovative, the tastes will stay with you forever as a most cherished memory!
The vibe is comfortable and romantic without slowing down. We suggest you order a few blackberry mojitos and splurge on a full three-course meal!
Insider tip: In case you're still struggling with deciding about where to eat, check out this cool option. The Tapas and beer tour will take you to all the cities food hot spots. A filled stomach with only the best tapas is guaranteed! Make sure to arrive hungry so you can get the most out of the delicious food and drinks.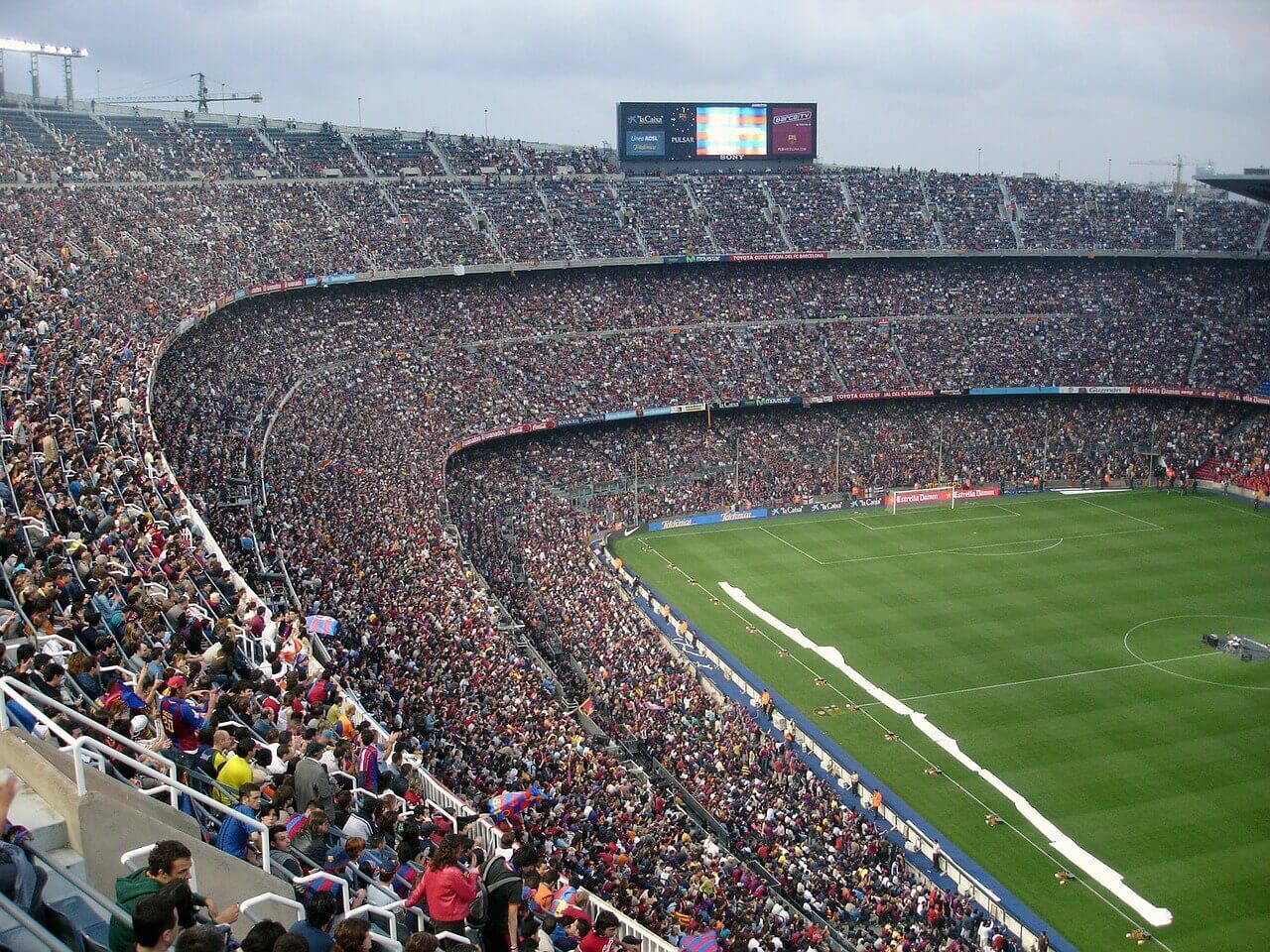 Barcelona is a great place for sporty travellers. Whether you're interested in watching sports or taking part yourself, we have some brilliant ways to experience the city and get pumped!
Watch a Football Match at the Nou Camp
One of the most famous things in all of Spain is Barcelona's fantastic football
Cheer with die-hard fans at Camp Nou and be absorbed in the enthusiasm of the crowd
Watch Messi in action and become an FC Barcelona fan – if you aren't already that is
This is the perfect activity for sports lovers! Catch a game – its rich and successful history is an experience on its own and a must-see for football fans.
If you happen to be in town during the offseason then why not take a stadium tour instead so you can still take in the magnificence of this incredible arena. It even comes with behind the scenes access including the changing rooms and museum.
Take a Capoeira Lesson
This unique martial art combines dance and combat into a beautifully flowing display
A great way to meet like-minded people while doing something interesting and physically challenging
The origins can be traced back to 16th-century Brazilian slaves, who practiced it as self-defense
If you're looking for something off-beat to do in Barcelona, this is the perfect option! Physically and mentally challenging, Capoeira can't be learned in one single lesson, but you'll learn some interesting new moves, and have fun doing it.
You can also watch a capoeira fight if you're keener on seeing the professionals!
Go on a Kayaking and Snorkelling Tour
Discover hidden caves and coral reefs in an exciting combination of snorkeling and kayaking
Explore Barcelona's Costa Brava in the best way we can think of – from the water
Tire yourself out on a full day tour of the beautiful coast
For those who enjoy being outdoors and exploring nature, this kayaking tour on the Costa Brava is the perfect day trip and a great escape from the busy metropolis.
Cruise along in your kayak, propelling yourself along the coastline. Jump into the clear blue waters from high rocks, and snorkel among the coral reefs.
Small Pack Problems? 😉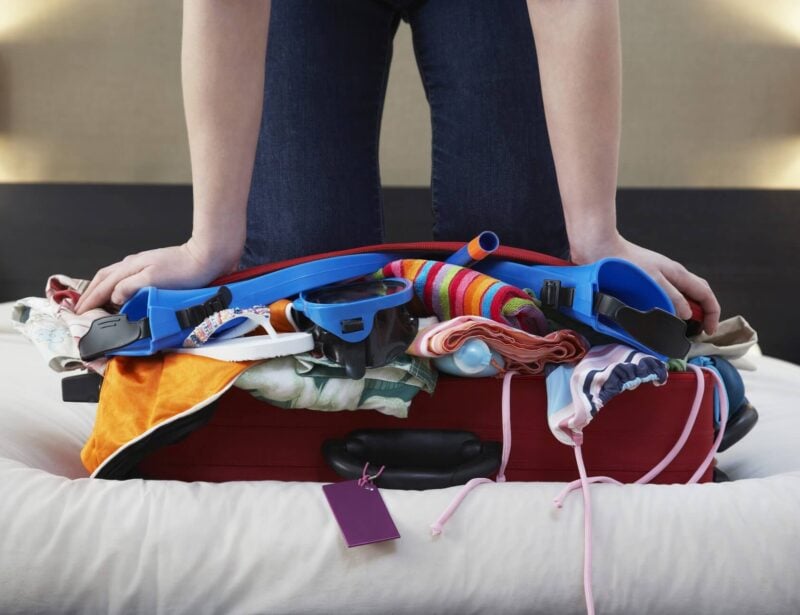 My missus travels with all her clothes in ziplock bags: don't be like my missus. UP YOUR PACKING GAME!
Packing cubes for the globetrotters and compression sacks for the real adventurers – these babies are a traveller's best kept secret. They organise yo' packing and minimise its volume too so you can pack MORE.
Or, y'know… you can stick to ziplock bags.
View Our Fave Cubes
Or Check Out the Sacks!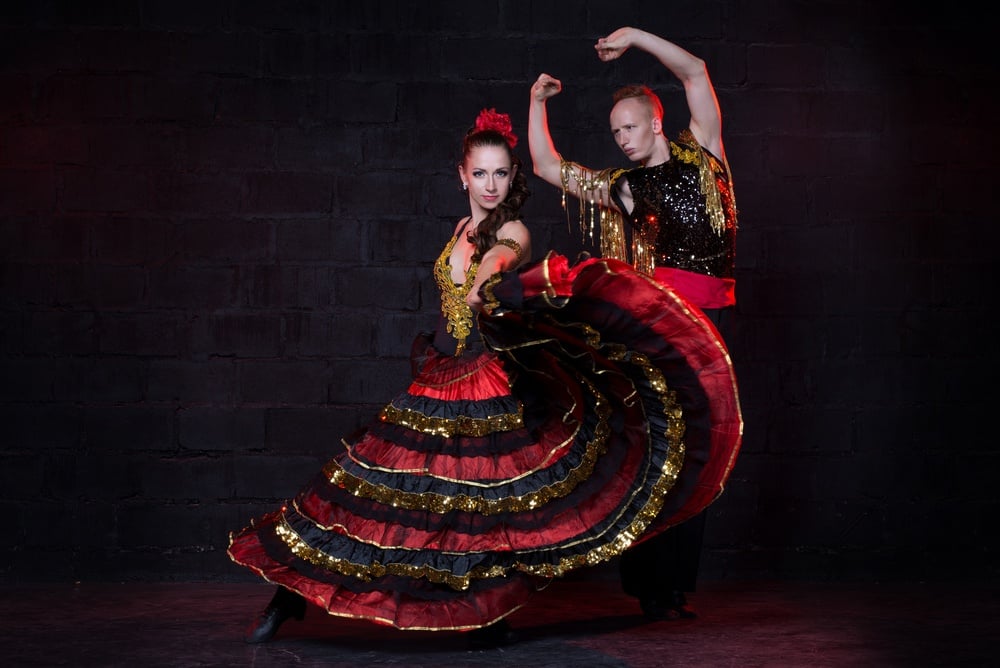 Flamenco Show at Tablao
While in Barcelona, you have to see a Flamenco show – a traditional Spanish art form combining traditional dance and music
Watch some of Catalan's best performers at a traditional theatre that takes you back in time
The passionate song and dance lasts between an hour and just over two hours
Flamenco is such an important part of Spanish culture. To visit without seeing a show would be unthinkable.
Watch fantastic performers put on a show to remember. The tradition has been around for centuries, and it's like watching a piece of history unfold for you!
Sounds great? Well, book your Flamenco Show Here!
Gran Teatre del Liceu
A phenomenal opera experience, with some of the best opera singers in the world, performing regularly
The theatre is massive and ornately decorated, creating a decadent, luxurious old-world atmosphere
With breathtaking performances, exciting productions, and a grand theatre, it makes for a memorable night
Any theatre-lover needs to visit the Gran Teatre del Liceu. Built in 1847, the theatre is gorgeous. Situated on the famous La Rambla, it's the perfect way to end your evening after a long day exploring!
The performances are usually in Spanish, but translation is provided. It's pricey but well worth it!
Heliogàbal
Begun 20 years ago as a cultural association to stimulate creativity
An intimate and charming space where local artists perform for small crowds
Alive with an artistic atmosphere, Heliogabal is a unique and charismatic live music venue
There are so many live music venues for a Barcelona weekend, you'd be hard-pressed not to find one every night! But there's something special about Heliogabal.
Buzzing with creativity, the small venue allows artists to perform in their element. When they're done, buy the band a beer and make friends! It's a fantastic community space.
Travel with peace of mind. Travel WITH a security belt.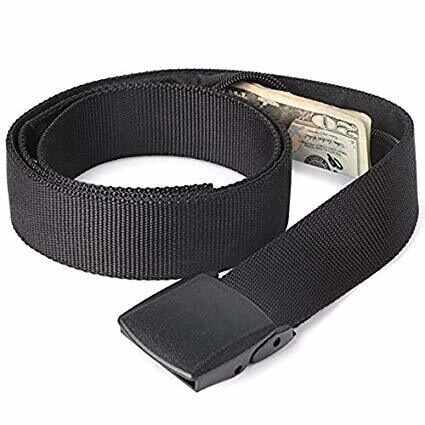 Get your cash stashed with this awesome Pacsafe money belt. It will keep your valuables safe no matter where you go.
It looks exactly like a normal belt except for a SECRET interior pocket perfectly designed to hide a wad of cash or a passport copy. Never get caught with your pants down again! (Unless you want to.)
Hide Yo' Money!
10 Other Awesome Things to do in Barcelona This Weekend
There is so much to do in Barcelona, you can't stop here! These 10 best things to do in Barcelona will round out your experience to one of the best in your life. It's actually more than enough to fill one week in Barcelona, but you can just pick your favourites!
#1 – Tan and Swim at the Beach
It may be a given, but we couldn't leave out a trip to the beach from our list! Barcelona is well known for its gorgeous white sand beaches and clear blue water.
A fun fact about Barcelona – the days are pleasantly hot for most of the year, so you can sun yourself and venture into the water outside of summer too! It's a great way to spend the early afternoon before you set out for some more exploring. Having said that, August is the best time to visit if you want to soak in the rays!
You can even take a surfing lesson if the water is not too calm! Relax and sip on some fresh juice, and get that Spanish holiday tan.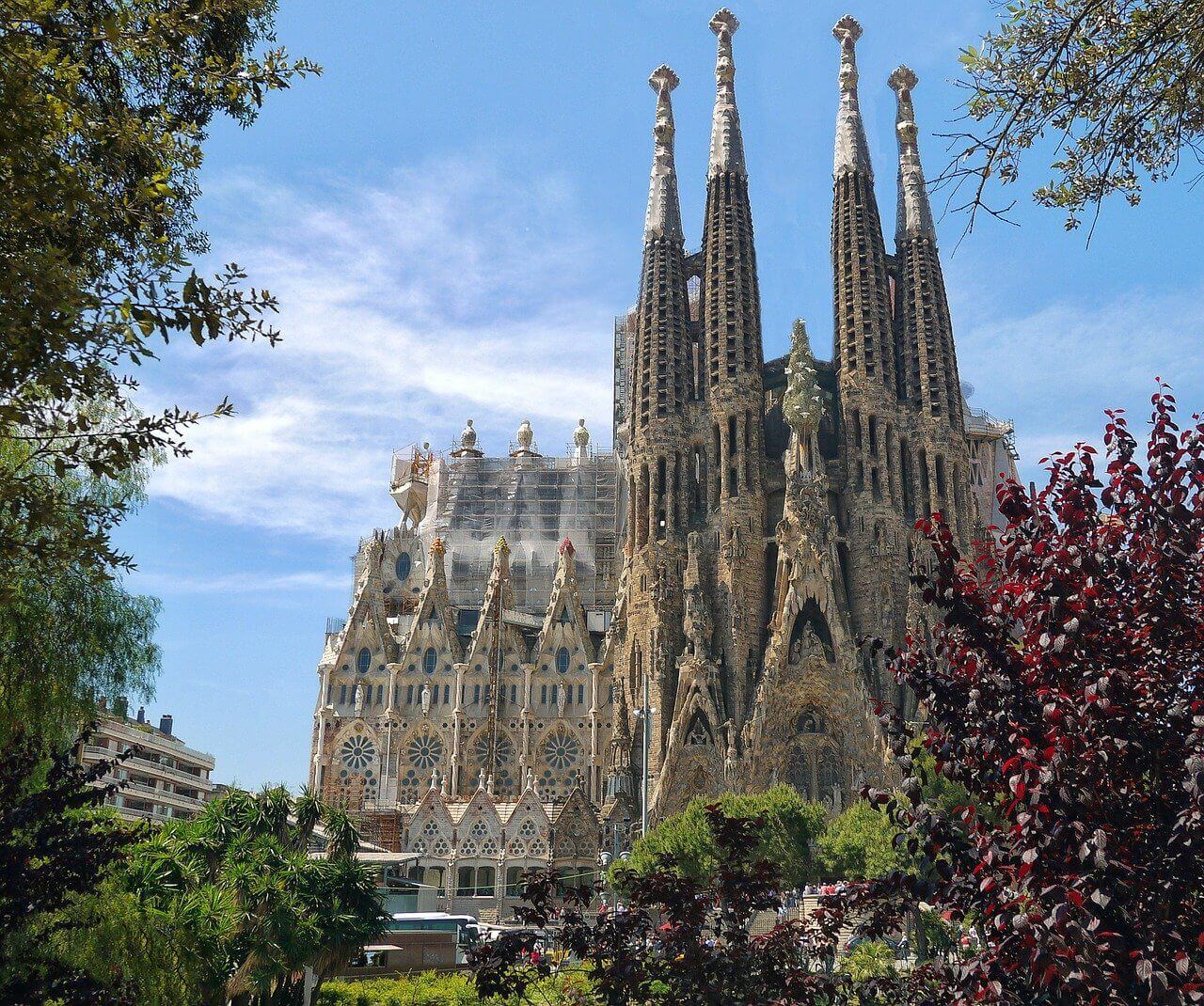 The pride of Barcelona is the gorgeous and unique masterpiece that is the Sagrada Familia. Antoni Gaudi's final, unfinished masterpiece is still an ongoing work of art. Combining Gothic and Art Nouveau architecture, construction continues even now and is set to finally conclude within the next few years.
The massive structure dominates the Barcelona skyline with its unusual shape, inviting tourists and locals alike to explore and pay their respects. What's great is that your entrance ticket directly funds the ongoing work, so your visit is pretty important!
The Roman Catholic church is an incredible place to stroll through, admiring the iconic structure and its many intimate details, it's one of those proper bucket list experiences! If this is not on your Barcelona itinerary then you should be bloody ashamed of yourself!
Visiting Barcelona's most popular monument is cool, no doubt! But you can make this experience even better by skipping the annoying tourist lines at the ticket counter. Don't waste your time, book your fast-access ticket and get the most out of your visit.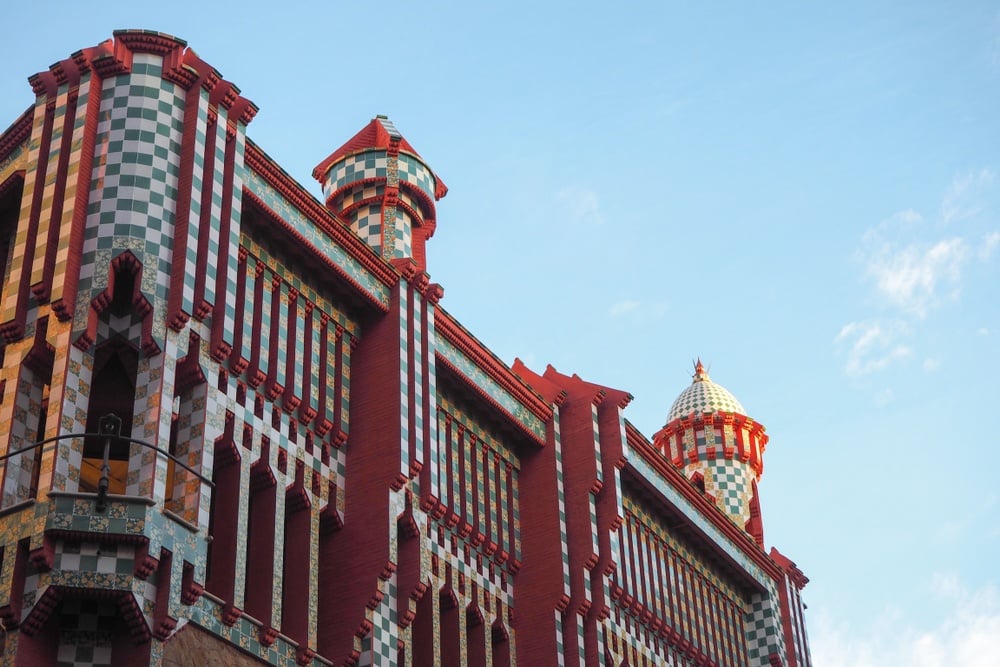 One of the brightest, most creative buildings you'll visit in Europe, Casa Vicens is a must-see! The building's interior was Antoni Gaudi's first project.
For art and architecture lovers, to see his early work in person is fantastic. For everyone else, the weird and wonderful ways the structure flows, as if organic, is worth the visit.
There is a live guide on every floor of the house, you can take your time exploring. Learn about the place's history and inspirations while you stroll through the monument and garden!
Booking in advance is recommended and you can get your tickets here.
Despite being born in the Costa Del Sol city of Malaga, Picasso himself requested that his collection be housed in the artistic capital of the country, and for good reason.
The museum hosts over 4,251 pieces of work from the man himself, cataloguing his rise from fledgling artists to the world-changing master of his craft. Taking a guided tour you'll relive the life of Picasso, discovering his motives and reasons behind some of his most important works.
What makes the experience even better, well the museum is located inside a series of renovated houses and palaces dating back to the 13th century and 14th century.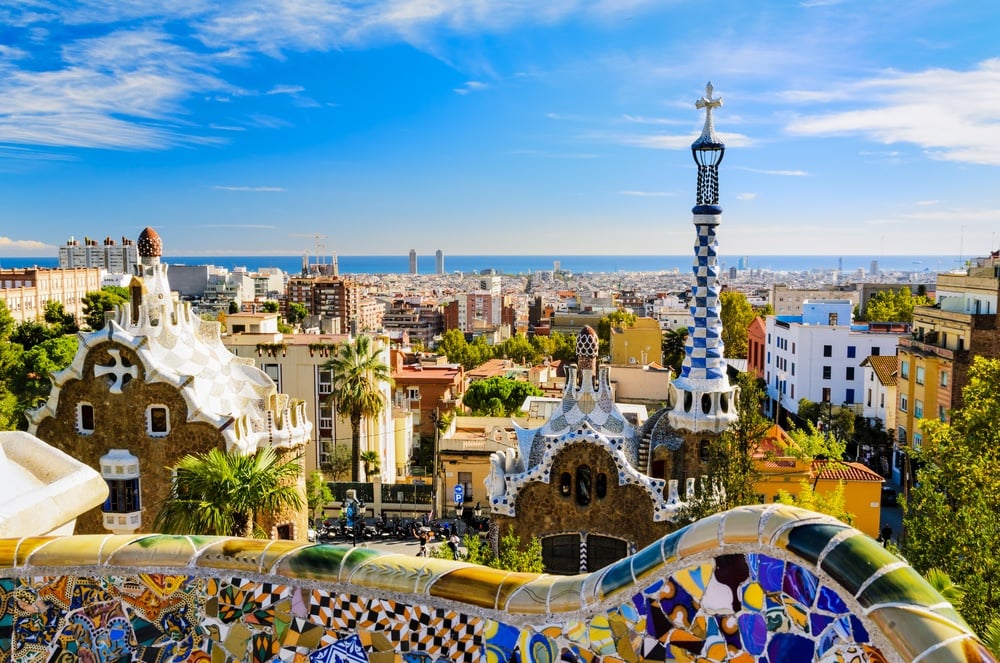 One of Antoni Gaudi's most famous and popular works is Park Guell. With bright colours, organic shapes and curious motifs, there's something about it that intrigues and excites everyone who comes into contact with the monuments!
Come early to miss the crowds, and take your time to explore the many monuments and sculptures. The park is an ode to a genius mind. To walk through it almost feels like strolling through that genius!
Have a picnic in the park, take a little Barcelona siesta, and don't forget your camera! You'll want to remember this phenomenal and totally unique place.
You can book a guided tour here.
Our favourite way to see the city is on a bike tour! Rent some bicycles and find a map, or join a small-group cycling tour. Admire the architectural marvels Barcelona is famous for, and find the city's hidden gems!
On a tour, you'll ride through parks and gardens, local haunts, and of course, the beachfront! Your tour guide can tell you all about Barcelona's history and contemporary culture, which is why we prefer guided tours.
But it's also always fun to set out on your own, especially if you have more time. We suggest you set out with a plan of all the places you still want to see, and tick them off! Hit up spots like Plaça De Catalunya, Parc De La Ciutadella and the Arc De Triomf as well as the beautiful Barcelona Cathedral.
Book your Barcelona bike tour here.
IN A RUSH? THIS IS OUR FAVOURITE HOSTEL IN BARCELONA!
Discover the art and the life of the great Spanish artist, Joan Miro. This museum is dedicated to him and the striking building was designed by his close friend, Josep Sert.
This is the perfect stop for art lovers. The avant-garde and surrealist artworks line the walls, waiting to be seen and analysed, if not exactly understood. It is a peaceful place to spend some time out of the bustling city centre.
There are also temporary exhibitions held here, exhibiting local and emerging artists' work! Be sure to get your skip the line tickets so you don't waste a minute of your weekend break!
Visit the Castell de Montjuic atop the hill and step into a different place entirely. While it's just above Barcelona, the castle grounds are forested and set apart from its surroundings by a distinct character.
You can choose to hike up the hill or catch a cable car from one of three locations in the city. Even if you choose not to visit the castle itself, the views over Barcelona from up here are phenomenal!
You can see the whole city, and out beyond it. Try to spot the places you've been before turning to explore the historic pathways.
The best way to enjoy this is with a guided tour.
#9 – Barcelona City History Museum
This history museum conserves, researches and exhibits Barcelona's rich historical heritage. For travellers who like to learn more about the places they visit, there's no better place to do it.
You'll even find Roman ruins kept delicately intact beneath the museum structure. Explore an ancient factory, shops, and structures with a free audio guide!
Learn about the city's many historical ups and downs, from Roman times till now. There is also a very poignant section about the Spanish Civil war. It's an exciting and fascinating place to learn about the history of Barcelona
One of our favourite ways to spend weekends in Barcelona is taking a cooking class so that you can bring the taste of Barcelona home with you! The tapas class is a hands-on experience where you'll learn to make a variety of local tapas.
The class starts with a market tour, where you'll pick out your ingredients with the chef. You'll then head to the professional kitchen, where you and your small group will prepare the meat and seafood dishes under expert guidance.
This is a great opportunity to meet laugh new people and learn a few new tricks. It makes for a fantastic way to spend three hours!
You can book your Barcelona Tapas class right here.
Is This the Best Daypack EVER???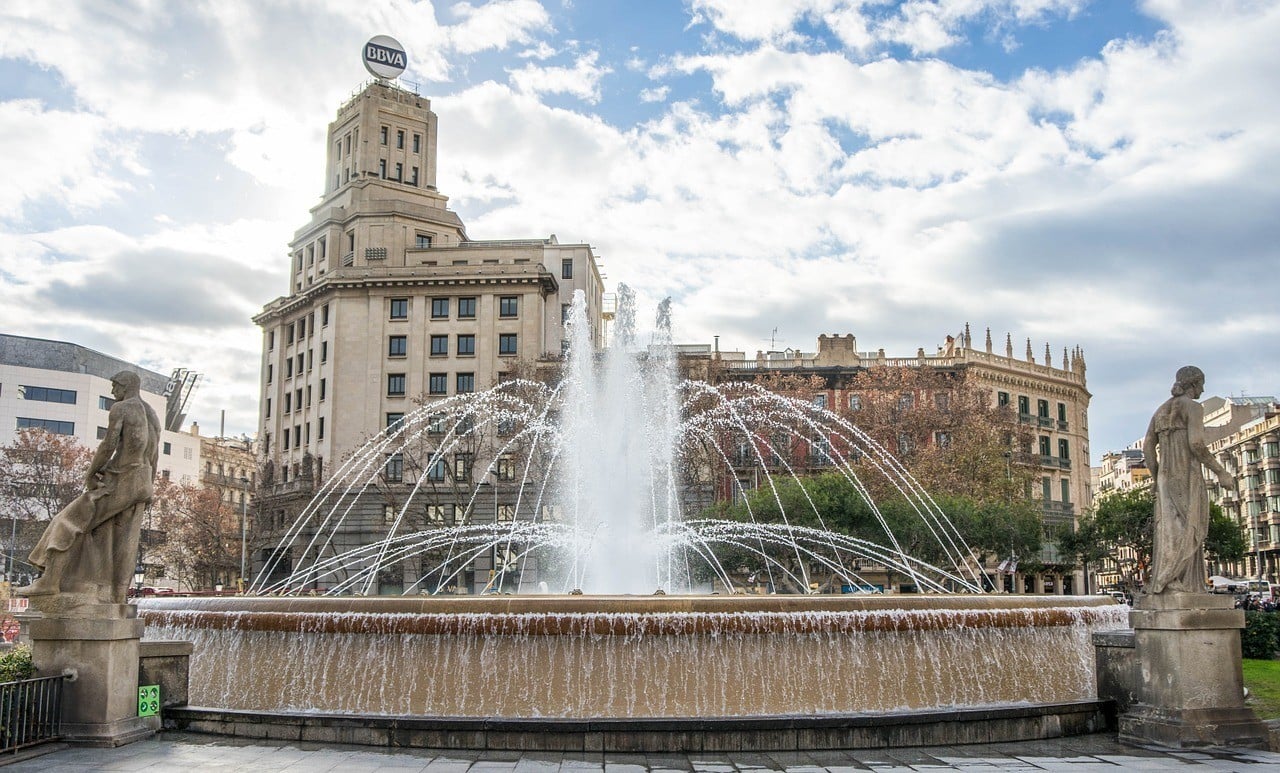 Here are some of the most frequently asked questions about Barcelona. These will help you to go prepared and ready for everything! This fast-paced city has a lot to offer that you could never expect! You don't want to go in totally unprepared.
Don't Forget Your Barcelona Travel Insurance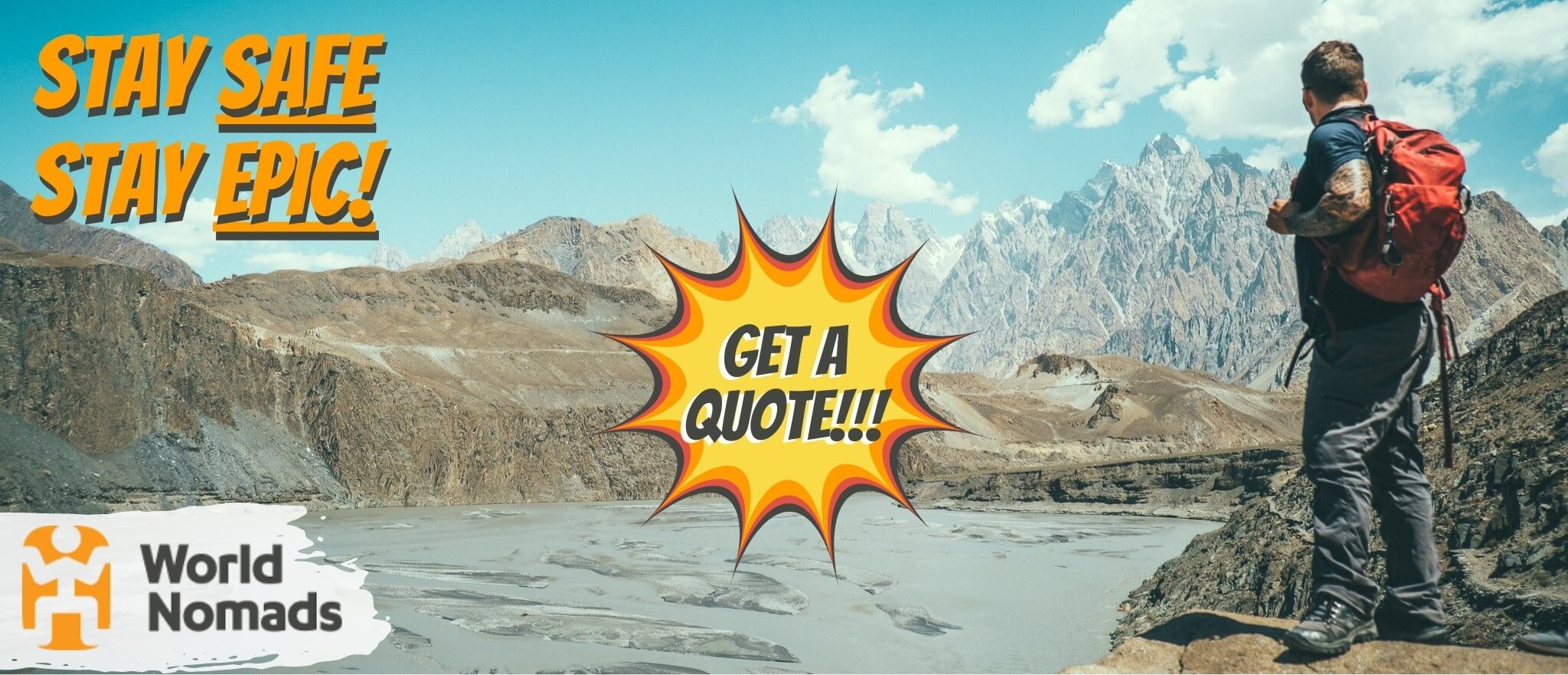 World Nomads' mission is to support and encourage travellers to explore their boundaries. They offer simple & flexible travel insurance, and safety advice to help you travel confidently.
They've been doing it since 2002 – protecting, connecting, and inspiring independent travellers just like you.
Get a quote below or read our in-depth review!
World Nomads provides travel insurance for travelers in over 100 countries. As an affiliate, we receive a fee when you get a quote from World Nomads using this link. We do not represent World Nomads. This is information only and not a recommendation to buy travel insurance.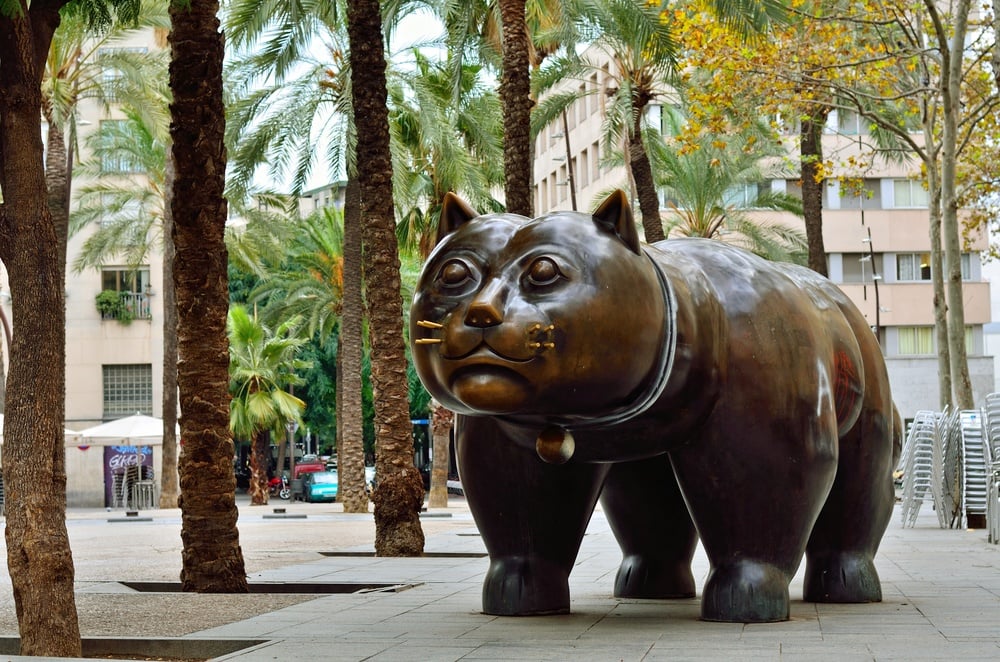 Final Thoughts on a Great Weekend in Barcelona
With so much to offer every type of traveller, Barcelona is a backpackers paradise! Whether you're going solo, with friends or with family your weekend in Barcelona will be a weekend to remember.
Two days in Barcelona is bound to be fun! The city is so alive with vibrant energy, you simply cannot get bored here.
You may find that a weekend is not quite enough – but that gives you a reason to come back again, which let's be honest, is gunna happen!!
---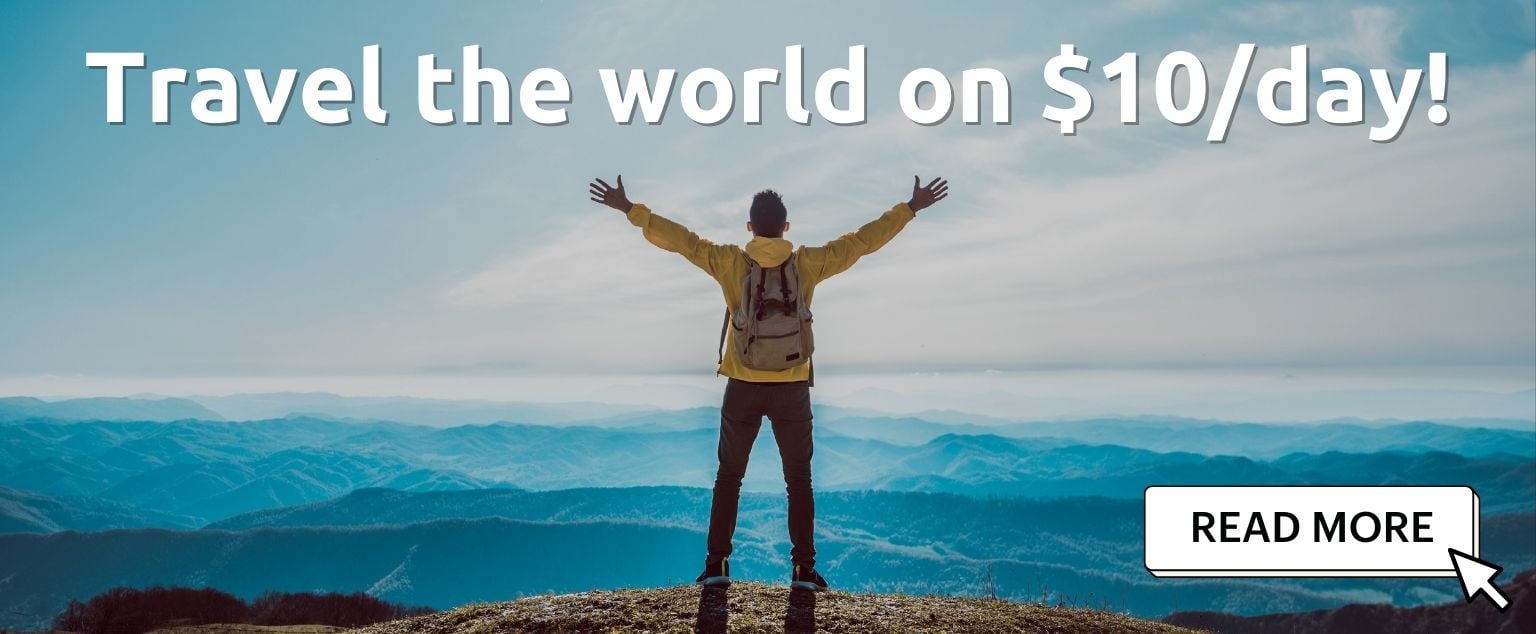 And for transparency's sake, please know that some of the links in our content are affiliate links. That means that if you book your accommodation, buy your gear, or sort your insurance through our link, we earn a small commission (at no extra cost to you). That said, we only link to the gear we trust and never recommend services we don't believe are up to scratch. Again, thank you!