Jam-packed outdoor markets, restaurants, museums, and cathedrals, the Spanish-Catalan city of Barcelona is an incredible travel destination!
Come to Barca to visit Gaudi's vibrant masterpieces and enjoy the Catalonian and Spanish traditions! These include a long-standing love for good chocolate, chorizo and the seductive art of Flamenco.
There's so much to see and do in the beautiful, busy city of Barcelona so we've put together a 3 day Barcelona itinerary consisting of all the very best attractions to help you out! So if you're spending 3 days in Barcelona, or much longer, here's all the things you should be sure to tick off the list. As well as tips on how and when to do it!
This awesome 3-day Barcelona itinerary has been designed to help you maximise your time in this awesome city. So whether you're backpacking around Spain or you're on a short city break, you can be sure to see the best of this incredible city.
3 Day Barcelona Itinerary Overview
Day 1 in Barcelona: Casa Batllo, Barcelona History Museum, Taperia Princesa, Picasso Museum, La Boqueria Market, Flamenco Dance Show
Day 2 in Barcelona: Park Güell, Palau de la Musica, Las Ramblas, Barceloneta Beach,
Day 3 in Barcelona: La Sagrada Familia, Barcelona Cathedral, Gothic Quarter, Camp Nou, Parc de la Ciutadella
More Places to See in Barcelona: City Sights Highlight Bike Tour, Montjuïc Cable Car, Paella Cooking Class & Boqueria Market Tour
Barcelona, like most modern cities in Europe, has a great variety of neighbourhoods. Choosing where to stay in Barcelona is a question of working out what you want. From bohemian to ancient, and even super-chic, you can find an environment that suits you perfectly, or get totally out of your comfort zone.
Stay in the charming Gothic Quarter, with narrow medieval streets filled with food-and-flower vendors, unusual bars, clubs, and exciting restaurants. The neighbourhood's Gothic church is really impressive and hosts a weekend art market. There's so much to see in this old-town area, you'll always enjoy the walk back to your hostel every evening.
For something a little different, look for Barcelona hostels in the neighbourhood of Gràcia on Carrer de Les Carolines. The first house designed by Antoni Gaudi, Casa Vicens Gaudí, can be found here. It is a great example of Art Nouveau, which Barcelona embraced, and is super cool! There are lots of trees and old buildings in the neighbourhood – a beautiful combination.
There are also loads of top-quality Airbnbs in Barcelona in case you fancy living like a local.
This is a lovely place to stay and get to know the locals! The staff are experienced and multilingual and love to chat. It's a perfect place for chilled-out travellers, with a great atmosphere. It's a bit out of the way, but the dorm room rates are some of the lowest prices you can find, and it's well worth the easy trip!
This is one of the best places to stay in Barcelona for backpackers or couples on a budget. Perfectly situated for exploration—so much so that you won't need to spend much time inside. This charming apartment is located in the heart of Barceloneta right by the beach and gives you easy, walkable access to most of Barcelona's major sites. With a double room and sofa bed, modern amenities, it's perfect for two to three guests.
Best Budget Hotel in Barcelona – Hotel Pelayo
Just a two-minute walk from the famous La Rambla, this value-for-money hotel is a great stay! It's vibrant and clean. The rooms have great views, and there's a snack bar! It's right in the middle of everything. With clean, comfortable rooms, you'll find you have everything you need!
9:00 AM – Casa Batllo
This brightly coloured fairytale building is an absolute must-see for your first time in Barcelona. A modernist masterpiece by the UNESCO respected Antoni Gaudi, you'll find no straight lines here. Multicoloured mosaics and organic shapes make it really unique and super vibrant.
Marvel at the details and the building's utter rejection of traditional architecture. This house is more of a sculpture than a building. The morning sun does wonders with the colourful glass.
Inside, you can go on an augmented reality tour. It brings the experience to life in weird and wonderful ways and is a really exciting innovation in tourism. Totally different to anything else you'll see, you will be really glad you didn't miss it, trust us.
Cost – $28, $44 for an early tour or $42 for a theatrical tour
How Long Should I Stay Here? – 1 hr
Getting There – It's centrally located. Walk or take the bus from your base.
10:30 AM – Museum of the History of Barcelona
This is a Barcelona city highlight. The medieval museum conserves, researches, communicates and exhibits the historical heritage of the city of Barcelona. From the city's origins in Roman times until the present day, it has everything!
The coolest part of the museum tour is the excavations of the Roman ruins beneath the museum. Here you can see that there is a whole city beneath the streets of modern Barcelona.
It is the best opportunity to really see the way Barcelona has developed over the millennia. You'll see an ancient launderette, factory, dyers, and winery! Pretty cool!
The audio tour is excellent and allows you to go through the museum at your own pace, with all the information you need to understand and appreciate what you're seeing.
Also, go check out the close-by Montjuic that has an amazing mirador overlooking the sea and the city. Check the Magic Fountain lighting times to watch the amazing light show that happens a few times a week.
Cost – $10
How Long Should I Stay Here? – 1 – 1.5 hr
Getting There – It's a 3 minute walk from the History Museum
12:00 AM – Lunch at Taperia Princesa
By this point, you may well be feeling a bit hungry. This delightful Taperia is located a mere 1-minute walk from the Picasso museum (your next stop) and despite its being near a major tourist attraction, it actually serves good quality food! They do good quality tapas and Catalan food served with great wine.
Cost – $15 per person will be enough
How Long Should I Stay Here? – 60 minutes
Getting There – Walk from Picasso museum
1:00 PM – Picasso Museum
This incredible museum houses one of the most extensive collections of artworks by the 20th-century Spanish artist Pablo Picasso.
Before he died the artist himself began the project, and now a massive 4,251 works are exhibited here. The fact that one artist could have painted so many pieces blows our minds, never mind the fact that most of these are his early works.
If you're interested in art, the museum is a key reference for understanding the artist's formative years. Picasso spent his apprenticeship as an artist in Barcelona and returned to live here later.
The museum is well set out and highly informative. A lovely touch is that the story of Picasso's life is overlaid with the paintings – the way you can see the important transitions in his style reflected in key life events is fascinating! No matter how well you know the artist and his work, you'll come away knowing more about him than before.
Cost – $15
How Long Should I Stay Here? – 90 minutes
Getting There – It's a 12 minute walk from Casa Batllo
3.00 PM – La Boqueria Market
This huge public market has been around since the 13th century. It's amazing to stroll through it and think about everything that must have changed, and everything that has stayed the same!
Locals sell fresh produce and haggle at all the stalls. You can find fresh fruits, fish, vegetables, and seafood, among other things. We recommend you try the fruit smoothies, they are seriously phenomenal.
Full of different colours and smells, the market is a sensory cornucopia. There's so much to experience, you will want to dedicate at least 2 hours to it. The stall-holders and merchants are very fast and friendly.
You can really find a lot of interesting products. Buy some local handmade chocolates for the folks back home, and some exotic fruits to eat while you walk. It's a foodie's heaven – and those chocolates are famously good… Actually… Forget the folks back home, buy a bunch for yourself!
Worried about going in the afternoon? Don't be, other than the early morning the late afternoon is ideal as the tourist crowds have subsided and the locals are back to pick up some ingredients for dinner. The market is open until 8 pm so you'll still have plenty of time to explore.
If you're spending less than 2-3 days in Barcelona be sure to tick this one-off. It's an integral part of the city.
Cost – Whatever you buy
How Long Should I Stay Here? – 1 – 1.5 hrs
Getting There – It's a 10 minute walk from the Taperia
5.30 PM – Refresh Time
By now, you're probably gonna be in need of a sit-down and a shower. Hopefully, your accommodation offers both. I suggest you go back to your digs for a power nap and a shower before tonight's Flamenco show!
7.30 PM – Flamenco Dance Show at the City Hall Theatre
This traditional Flamenco show is a must-see. Appreciate the artistry of the talented performers and experience the vibrant spirit of this authentic form of Spanish dance and expression. Flamenco includes music, singing and dancing arranged together in a beautifully seductive atmosphere.
Some of the most talented artists in Spain perform at the City Hall Theatre. Watching the show, you can participate in the Jaleo, the hand-clapping, foot-stomping, and shouts of encouragement of traditional Flamenco. It is a lot of fun. You'll also enjoy the lovely traditional features of the City Hall.
Cost – $20
How Long Should I Stay Here? – 1 hr
Getting There – Take Metro lines L1 and L2 to "Universitat" station, lines L1 and L3 to "Catalunya" station, lines L3, L4 and L2 to "Passeig de Gràcia" station
9.30 PM – Dinner
The Spanish are a truly debauched bunch and eat pretty late compared to most wholesome, righteous, God-fearing people. By 9.30 pm, the squares and tapas joints will be rammed with locals and tourists alike. Find a place you like the look of, dive in, and Bon appetite!
10:00 AM – Park Güell
This huge public park system is composed of gardens and architectural elements designed by Gaudi. It's a playful urban park, with plenty of winding paths and peaceful greens, as well as Gaudi's many sculptures and mosaics. It gets really busy because of the park's status as a primary landmark, so it's good to get there early.
Enjoy the tranquillity of the early morning. You could even have a picnic in the park, with stunning views of Gaudi's creations while you snack. The exceptional park is a beautiful mix of nature and art.
Since you don't want to be one of the tourists waiting in line to get their tickets (which can be up to 1200 at a time and takes up hours of your day), you can make everything a lot easier by booking ahead of time. Click here and you can skip the line and get an expert guide for a tour around the park.
The staff ensures that the park does not get over-crowded by limiting the number of people in at one time – another reason to go early! With more than 17 hectares, it is one of the largest green spaces in Barcelona.
Gaudi's structures and unique, colourful fantasies are present throughout the park. The highest point in the park also gives you a great view over much of the Barcelona sights.
Cost – $12
How Long Should I Stay Here? – 2 hrs
Getting There – Take the L4 metro to Urquinaona.
12:30 PM – Palau de la Música Catalana
The concert hall itself is really something to see. If you're lucky, you can even enjoy a performance here. The musical offerings range from symphonic orchestras and opera to jazz and Cançó, traditional Catalan songs.
Built-in 1908, the architectural style has been described as a 'riot of ornament'. You will immediately see why, with the vibrant colours and patterns, and the decorative flourishes. Still, the function is prized over form here. Every seat in the house has a perfect view of the stage, and the sound is exquisite. It's quite an experience just to see how function and beauty work together so beautifully.
If you plan ahead you can catch a show here in the evenings. However, for our Barcelona itinerary in 3 days we are only coming for a tour of the buildings as there are no concerts during the day.
Cost – $12 for a self guided tour
How Long Should I Stay Here? – 60
Getting There – Its a 6 minute walk from the Cathedral
1.30 PM – Las Ramblas & Port Vell
Las Ramblas is just a street! But it's one of Barcelona's top tourist destinations. This tree-shaded boulevard runs through the heart of the city and is an interesting but possibly overrated place to visit!
Take in the beautiful buildings on either side. Enjoy the street performances and artists. Some really great performers can be found here, and many go on to perform at live venues, but do be aware of scams and pickpockets.
This is also a great place to people watch, and just soak in the sunshine, but don't spend too much time here.
Ok, so it's a bit touristy and it can be pretty crowded. We don't recommend having any food around here as it can be a bit overpriced and underwhelming, but the street is somewhere you just have to tick off when you come to Barca. We recommend having a stroll down to the bottom where the Statue of Christopher Columbus lives, it's next to the Port area where you can see the historic Port Cable Car/ aerial tramway and the redeveloped area around Port Vell which includes some great shops and restaurants.
Cost –It's free
How Long Should I Stay Here? – 1 – 1.5 hrs including the port
Getting There – Walk here from the concert hall. Takes 13 minutes
3:00 PM – Barceloneta Beach
Continuing the relaxing portion of your day, take a trip to Barcelona's best beach. The white-sand beach stretches farther than you'd think for a city beach! If you're inclined, you can walk the length of it and enjoy watching locals and tourists enjoying the sun, sand, and sea. Otherwise, join them!
You can rent a beach lounger, or lay a towel on the sand and catch a late-afternoon tan. Wash off the sweat of the day in the calm blue ocean. Barcelona is a Mediterranean city, and its beach attests to that. It's also a top place to surf and you can easily rent a board if you're into that!
The water is reasonably warm, and it's really lovely to swim in Summer. If you're visiting Barcelona for the first time in Winter, you may not want to swim but the beach is still worth a visit. All-year-round you'll see a beautiful coastline whether you explore it from the boardwalk or the sands!
The beach can get quite crowded in Barceloneta, but this should be late enough in the day that it's emptied out nicely. Either way, you're sure to find a spot to lay down your towel and to swim. The brightly coloured towels and happy people only add to the scene and atmosphere here.
Stay here and give your feet a break for the rest of the evening, whatever time of year it is it's a great spot for sunset.
Cost – Free
How Long Should I Stay Here? – 60
Getting There – Take the 59 bus from La Ramblas until Pg Marítim – Pepe Rubianes
7.30 PM – Dinner
stick around the area of Barceloneta for the evening, it's home to a whole host of incredible restaurants serving some of the best seafood in the city. You can either enjoy the sunset from the comfort of the beach or retire earlier to a beachside restaurant and watch the sun go down over a glass of sangria and a plate of paella.
Bear in mind sunset varies a lot depending on the time of year.
In the winter months, it can be as early as 5:20 pm and in summer as late as 9:30 pm. So plan accordingly.
9:00 AM – La Sagrada Família
Start off your adventures with a stop at the Antoni Gaudi masterpiece, the Sagrada Familia! The cathedral is like no other. Combining several architectural styles and ignoring the rules of all of them, this impressive and intricately decorated church is something to see!
It is still under construction, 140 years on. But that doesn't stop it from dominating its surroundings and changing your mind about what a church should look like. Of all the many things to do in Barcelona, this one tops most lists.
The early morning sun shining through the coloured glass windows will leave you in awe. It also shows Gaudi's love for organic shapes and nature in all their complexity and beauty. Even if you're not religious, the architecture here is something you just cannot miss.
Arriving early will also miss out some of the crowds that develop during the day. Either way, you should pre-book tickets to avoid queueing.
Cost – $20
How Long Should I Stay Here? – 2 hours including the museum
Getting There – Take the L4 metro from Jaume 1 to Verdaguer.
11:30 AM – Cathedral of Barcelona
This Gothic cathedral is the seat of the Archbishop of Barcelona, Catalonia, Spain. The cathedral was constructed from the thirteenth to fifteenth centuries, and has been one of the most important structures in Barcelona since then!
The views from the exterior are amazing as you stand on the street in the sunshine. It's easy to appreciate the magnitude of the architecture from any angle. The interior is equally beautiful and very gothic.
Throughout there are beautiful religiously themed paintings and sculptures. You can spend a long time wandering through the cathedral and admiring all it has to offer.
Cost – $8
How Long Should I Stay Here? – 1 hrs
Getting There – Take the L4 metro to Jaume 1
1:00 PM – Gothic Quarter & Lunch
After exploring Barcelona Cathedral, the heart of the Gothic Quarter, it's time to wander around the area as a whole.
Spend a few hours exploring the narrow streets and maze-like alleyways that make up one of the most historic areas in the city. The architecture will blow you away and despite it being quite touristy, it's easy to find a quiet corner of this vast area.
The labyrinth of passages and squares will keep you easily occupied for a good few hours. There are heaps of cafes, bars and restaurants too if you get a bit peckish. Why not tour the area stopping by every now and then for a few small places of tapas as you go!
The cobblestone streets around here are pretty much all as enchanting as each other and you can't take a wrong turn! But some of the highlights of the area include the Bishop's Bridge on Carrer del Bisbe, the tragic history of Plaça Sant Felip Neri, the stunning palm treelined Plaça Reial and the lively Plaça de la Generalitat.
Cost – Pay for what you drink or eat
How Long Should I Stay Here? – 1 -2 Hrs
3:30 PM – Camp Nou
Despite Spain being a Catholic country… it's not the main religion here! Nah, that instead would be football and in Catalunya, their passion for the beautiful game is even more intense and with such a talented team as FC Barcelona, it's no wonder. You just can't visit this region and in fact, this city, without exploring this side of the local culture. Not only is visiting the Calderon like stadium of the Camp Nou a fascinating experience, but it's also bloody impressive!
Holding over 99,000 people and playing host to some of the most talented footballers ever to play the game, the stadium is steeped in atmosphere and history. Walking up the terraces you'll get a feeling of grandeur that could only be beaten on the day of a game!
On a stadium tour, you'll not only get to sit in the seats of this famous stadium, but you'll get to explore behind the scenes and see places like the dressing rooms and media areas. There's also an extensive museum where you can see the myriad of silverware this team has brought home over the years alongside an incredible array of memorabilia… including some belonging to Messi!
Cost – $30
How Long Should I Stay Here? – 2 hours including the museum
Getting There – Line 3: Metro stop Palau Reial or Les Corts / Line 5: Metro stop Collblanc or Badal
5:00 PM – Parc de la Ciutadella
Take an evening stroll around this beautiful and historic park to round off your last evening in this wonderful city. There's quite a bit to see here including the Catalan Parliament buildings, but the star attraction is the fountain. Unsurprisingly, it's another one of Gaudi's creations, this one is an early piece whilst he was a student and is an interesting look into the beginnings of this master.
Other highlights include the lake where you can rent out a little boat for an idyllic and relaxing evening before heading onwards. There are also many historic buildings including the Umbracle, a tropical greenhouse, the Geological Museum dating back to 1882 and the Hivernacle which was built in 1888 for the World Exposition.
Technically not in the park but linked to it, the Arc de Triomf, built for the 1888 Barcelona World Fair is a must-see landmark too.
Cost – Free
How Long Should I Stay Here? – As long as you like
Getting There – Take the L4 metro to Ciutadella-Vila Olímpica or Arc de Triomf.
Looking at what to do in Barcelona for 3 days? There's so much. Take your pick of these exciting classes, activities, and tours. They really round out the Barcelona experience!
City Sights Highlight Bike Tour
Get your day started right with this awesome bike tour. You join a fun and knowledgeable local guide and ride around the streets of Barcelona on a 3-hour tour. Explore the unique era of Spanish Art Nouveau amidst the modern city.
You will be able to see so much in this activity. That's why we love cycle tours. It's faster than by foot, but so much more engaged than by car.
On the tour, you'll see ancient aqueducts, Barcelona's first World Fair, parks, memorials, and plazas. 17th-century factories which epitomise the Industrial Revolution and a lovely ride along the beach promenade are two highlights of the tour.
It's a brilliant combination of historic and contemporary Spain. And you'll hear interesting facts and details about all of it.
This is a great tour for groups of friends or families. But if you're alone, don't worry! You'll meet others in the group. The tours are conducted in English, French, and German. Local guides will show you the hidden corners of this exciting city and tell you their secrets.
The tour starts at 10:30 am and ends at the same place it starts. There are only two tours daily and it's a popular one, so we suggest you book your ticket early. You can also request a private tour for something a little more intimate or personalised.
Catch the Montjuïc Cable Car
This hill above the city is one of the most beautiful places in Barcelona. Surrounded by woodlands, the historic castle is a sight to see. The original fortress dates back to 1640! Some of this structure remains, but it's been bombed and resurrected multiple times since.
From the cable car, the castle is just a short walk up the slope. It's steep, so pack some water and prepare to lean against a wall and breath heavily. It's a classic pose in tourism and must be accomplished at least once on a trip. Here's your chance.
The gardens are beautiful and exotic, carefully curated by the castle groundskeepers. You'll be able to see all the other stops on your itinerary up here. Get some photos pointing to a few of your favourites. The views over the port and city are unbeatable.
For centuries the hill overlooking the harbour played a strategic role in Barcelona's defence. The castle served as a political prison for some time and was a bit of a sinister symbol all-around. Now, however, its positive associations override the negative.
It's a popular place to visit both for locals and tourists. You can learn its long history and appreciate the artefacts collected here on a self-guided tour.
The cable car was recently upgraded and refurbished. Now the 8-man cabins are super cosy, and the best way to get up to the castle! You can also take the bus – a handy option for those who are staying in Barcelona for a longer period and have a bus pass!
If you're spending 3 days in Barcelona, this is a really worthwhile activity.
Paella Cooking Class & Boqueria Market Tour
You must have had a few great paellas in Barcelona by now. Here's your chance to learn to make it yourself. Bring home a bit of Barcelona with you! There's nothing that reminds us of a great trip like cooking the traditional food. And eating it.
This is a really great experience for those of you looking for an authentic Spanish activity. Explore the world-famous La Boqueria market, which dates back to the 13th century. You'll have strolled through it on Day 1, but this is a totally different way to experience the market.
Here you'll find fresh seafood, herbs, and vegetables for your paella, guided by the chef. You also tour the beautiful old town on your way from the market.
Barcelona gets very hot in summer and is pretty mild in winter. Spring and Autumn are generally very pleasant with temperatures being ideal for walking around.
The summer months are the most popular and the city can and does get quite busy, prices go up and the pickpockets are in peak hunting season. However, the atmosphere is pretty electric. If you're looking for cheaper prices and a quieter vibe, the winter months offer a much different vibe.
There's no bad time to visit, it just really only depends on your preferences.
Need a place quick? Here's the best neighbourhood in Barcelona:
There are rather a lot of places to visit in Barcelona but thankfully, it is super easy to get around with all the public transport options available. The trains and trams are completely safe and well-priced. You can even get a public transport ticket.
The great thing about Barcelona is that almost everything is within walking distance. If you're a healthy walker, you won't even need public transport.
If you're feeling a little daring, rent a scooter for the day. So many locals get around with scooters, you'll see them everywhere. They are lots of fun, and a great way to see the city. This is, of course, only for those with licenses. Often, rental places will accept a non-Spanish license, but they won't let you drive if you have none at all.
However you're getting around, this city is a great place to explore. Pack your walking shoes and sunscreen, this is going to be memorable.
Now let's get into what to do in Barcelona for 3 days and more!
As with all cities, there are some valuable safety precautions in Barcelona. This will ensure that you leave the city with as much or more than you came with!
Violent crime is really uncommon in Barcelona. It's considered safe to walk around and take public transport during the day and night! Still, we suggest never walking around alone at night, particularly for women. Walk in groups and stick to the well-lit areas and apply common sense.
There are pickpockets in the busier areas, so keep your bag closed and close to you. It's always better to stay alert and aware. So don't walk while looking at your phone. That makes it clear you're a tourist and not a very aware one at that.
Criminals choose easy victims – so if you make it clear you're not going to be taken unawares, you'll be just fine.
A popular scam in Barcelona is the distraction/theft scam. So if anyone asks you for directions or assistance in a public place, and you feel a little suspicious, trust your gut! It's usually right.
Don't Forget Your Travel Insurance for Barcelona
ALWAYS sort out your backpacker insurance before your trip. There's plenty to choose from in that department, but a good place to start is Safety Wing.
They offer month-to-month payments, no lock-in contracts, and require absolutely no itineraries: that's the exact kind of insurance long-term travellers and digital nomads need.
SafetyWing is cheap, easy, and admin-free: just sign up lickety-split so you can get back to it!
Click the button below to learn more about SafetyWing's setup or read our insider review for the full tasty scoop.
Find out what people want to know when planning their Barcelona itinerary.
Now you know all the best things to do in and around Barcelona. It's a really magical city, with so much to offer.
So whether you're doing Barcelona in 3 days or more, this is the best way to see Barcelona. Barcelona has lots of exciting stops and a good range of things to do.
If you're working with a shoe-string budget, don't worry! Budget travel is more possible than ever. So save up, book your tickets and get pumped! Exploring Barcelona will be one of the best trips of your life.
Also, whatever you end up doing in Barcelona, make sure to take travel insurance! 🙂 Better be safe than sorry.
---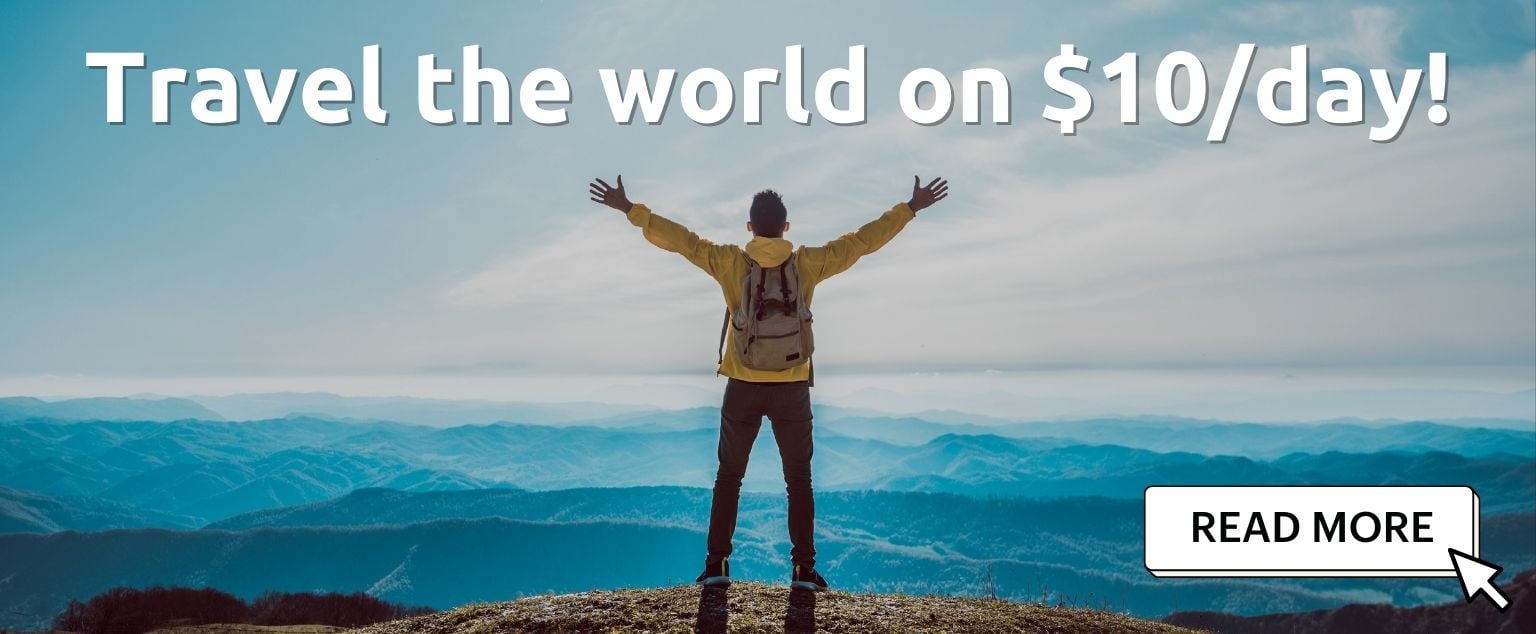 And for transparency's sake, please know that some of the links in our content are affiliate links. That means that if you book your accommodation, buy your gear, or sort your insurance through our link, we earn a small commission (at no extra cost to you). That said, we only link to the gear we trust and never recommend services we don't believe are up to scratch. Again, thank you!