Ah, Barcelona. Home of hipsters, cava, big cathedrals, weird-cool architecture, modernism, more cathedrals, old bars, and football. It's a vibrant city that you'll definitely want to explore.
But everyone's heard of 'the Gaudi cathedral' – Sagrada Família – and other major tourist sights of the city. Sure, some of them are cool. But we want MORE than cool. We want awesome.
We want skateparks in bars, we want Segway tours, pub crawls – and we bet you do, too, so we've searched and searched and compiled this awesome list of alternative things to do in Barcelona.
So if you want a load of cool stuff to do in Barcelona, alongside a few of the bigger bits, cast your eyes over our list of 40 awesome things to do in Barcelona (in no particular order.)
Still looking for somewhere to stay in Barcelona?
OUR FAVORITE AREA IN BARCELONA
Barrio Gotico
Barrio Gotico is the heart and soul of the city. The oldest neighbourhood in Barcelona, it's filled with charming narrow streets, picturesque boroughs, and quaint terraces and plazas.
Places to visit:
See an array of iconic works of art at the Picasso Museum
Dine on delicious Mediterranean cuisine at Viana
Stand in awe of the Barcelona Cathedral
40 Best Things to do in Barcelona
1. Go on a tapas and beer tour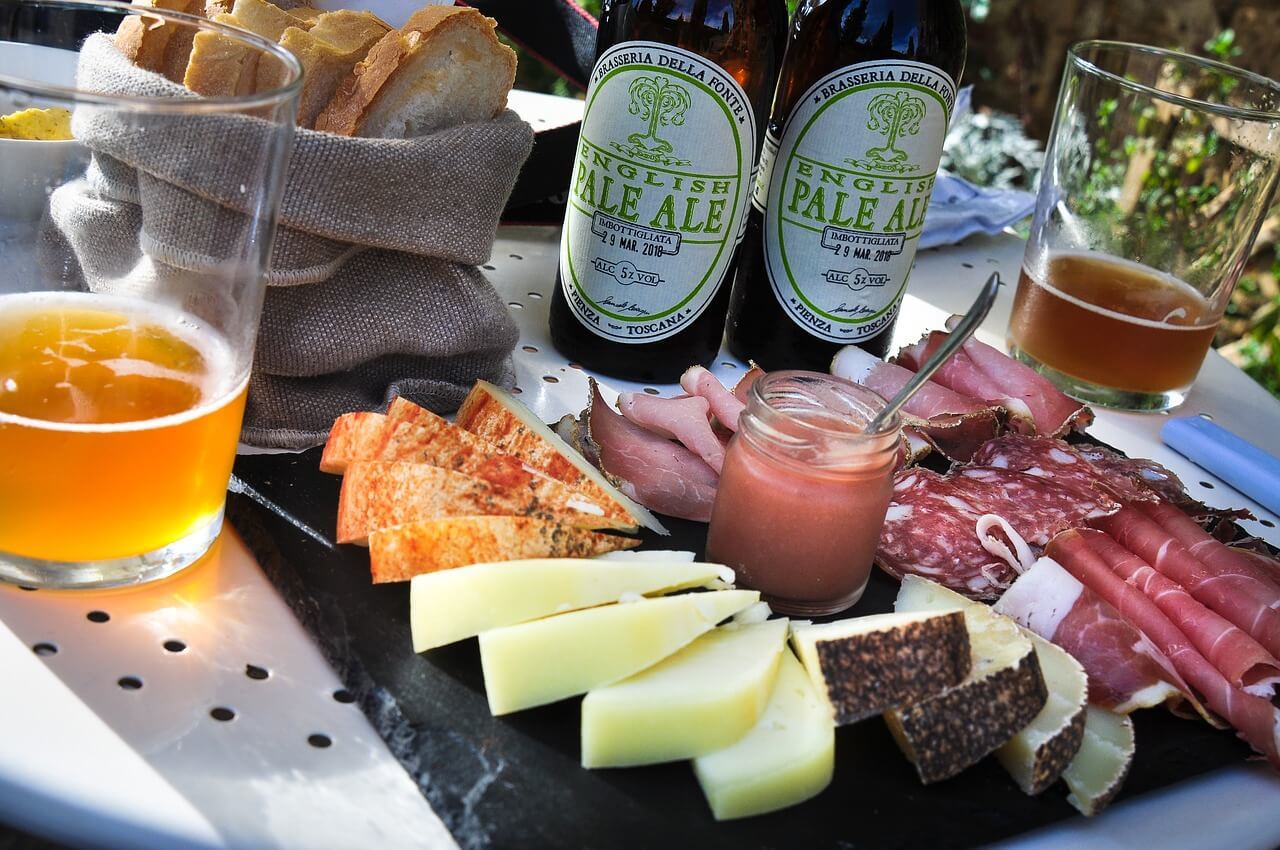 Even just the thought of a chilled glass of beer and a few plates of tapas right now is making us go a little bit crazy (in a good way). But as you can tell, we think this is a properly awesome thing to do in Barcelona.
You can go on a specialized tour organized by Tapas & Beer, who do exactly what you'd expect them to do: take you to sample the best tapas in town, wash them down with cava, vermouth, and cerveza. You also get to taste some craft beers and go on a 'hipster' bar crawl. Sorta like drinking in style but with more exposed brick, we guess.
You can find one of the best tapas and wine tours right here. It'll take you to all of Barcelona's tapas hot spots and has your stomach filled with only the best and most delicious food and drinks.
Nearest transport: varies.
Watch out for…portions – these aren't giant platters.
Insider tip? Eat slowly – you'll enjoy the food more and have time to talk with friends.
2. Contemplate the surreal buildings at Park Güell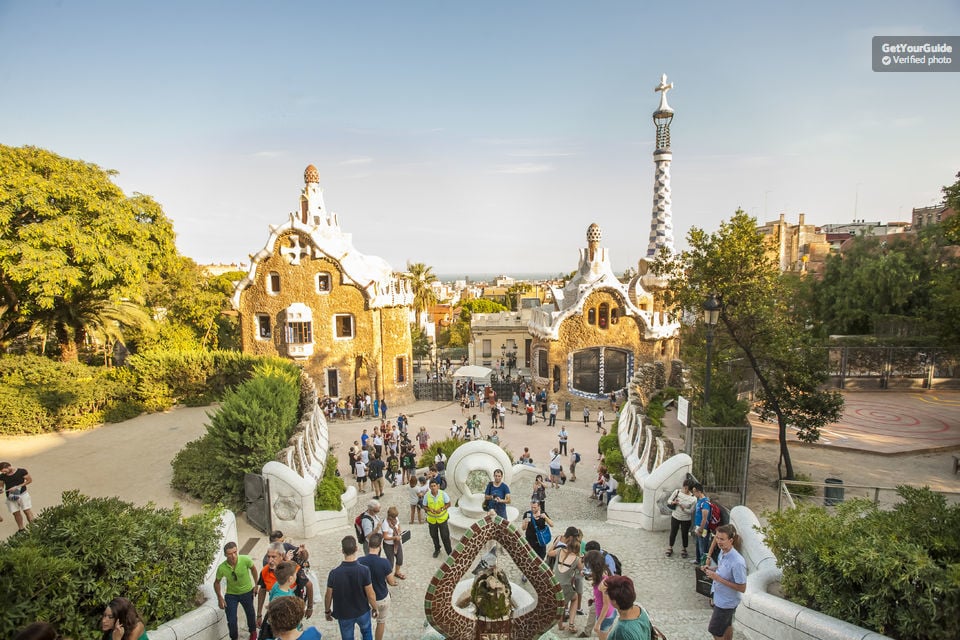 Gaudi aka Antonio Gaudi aka the man behind the most famous unfinished building in the world – the Sagrada Familia – has a load of other eerie edifices spread throughout the city. If you're an architecture nut, you'll love it.
As far as awesome things to do in Barcelona go, having a wander around the surreal theme park of Park Güell is definitely a Gaudi-based highlight. It's like Disney World meets the Upside Down meets The Prisoner (odd '60s original version) and we are definitely fans. Seriously though, your Instagram will be popping after a visit to this awesome landmark.
Since you don't want to be one of the tourists waiting in line to get their tickets (which can be up to 1200 at a time), you can make everything a lot easier by booking in advance. Skip the line and book an expert guide for a tour around the unique site here.
Nearest transport: Olot – Marianao bus stop.
Watch out for…tickets! You'll need them to enter the main section of the park, where El Drac is located.
Insider tip? Be sure to walk up to the Turó de les Tres Creus – it's quiet and affords amazing views.
3. Learn the ancient art of paella…
After tapas, this is probs the most quintessential Spanish dish. Yep, paella is awesome and tasty.
They always say that you can never find a good paella place anywhere in Spain because everybody always says their mum cooks the best one – home-cooked all the way.
So if your mum can't make paella, why don't you try? You can learn to make paella from a pro chef. You'll even get to wander about the famous market of La Boqueria to grab ingredients and stuff. Foodies take note.
Nearest transport: varies.
Watch out for…socarrat, which refers to the crispy bottom of the pan. Crunchy rice is a sign of good paella.
Insider tip? Start simply and don't use crazy ingredients. The key to a delicious paella is flavor balance and skill.
4. Buy an Articket (one ticket for six museums) and soak up the culture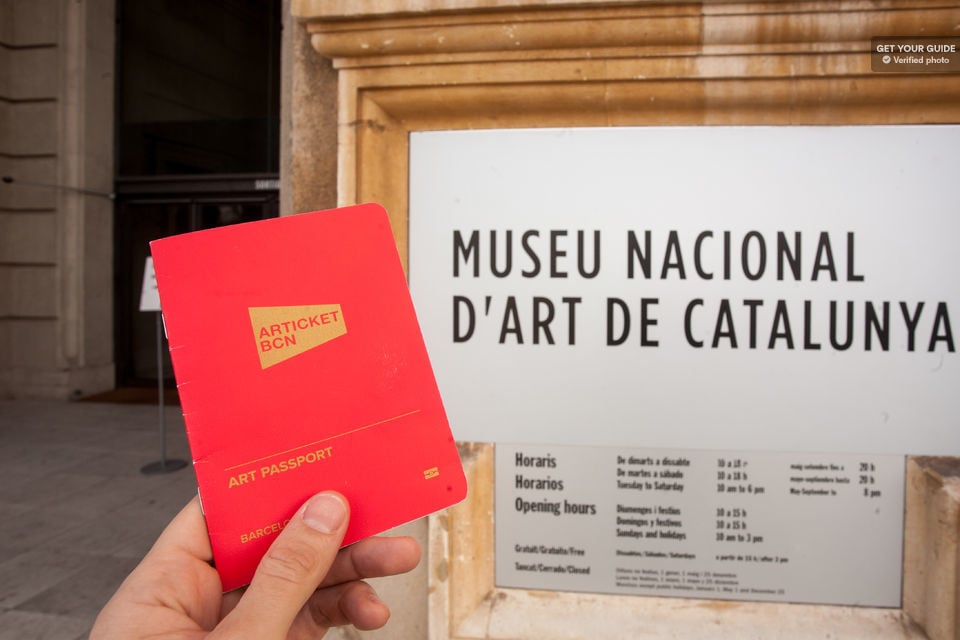 Yes, you can actually buy one ticket that's good for six – yes, six – of Barcelona's foremost cultural establishments.
There's the cool Centre de Cultura Contemporània de Barcelona; Fundació Joan Miró; Museu Nacional d'Art de Catalunya (MNAC); Fundació Antoni Tàpies; Museu d'Art Contemporani de Barcelona (MACBA); and last but not least, Museu Picasso – which is just a sick place for art because Picasso is a literal legend.
This pass is good for a whopping three months after your first museum visit. Fun things to do in Barcelona don't get much more bargain-ous than this.
Nearest transport: varies.
Watch out for… the Museu Nacional d'Art de Catalunya. The facade alone is one of the most beautiful sights in Barcelona.
Insider tip? Don't try to do all of these museums in one day – there are too many and you'll be rushed.
5. Be fascinated by La Sagrada Familia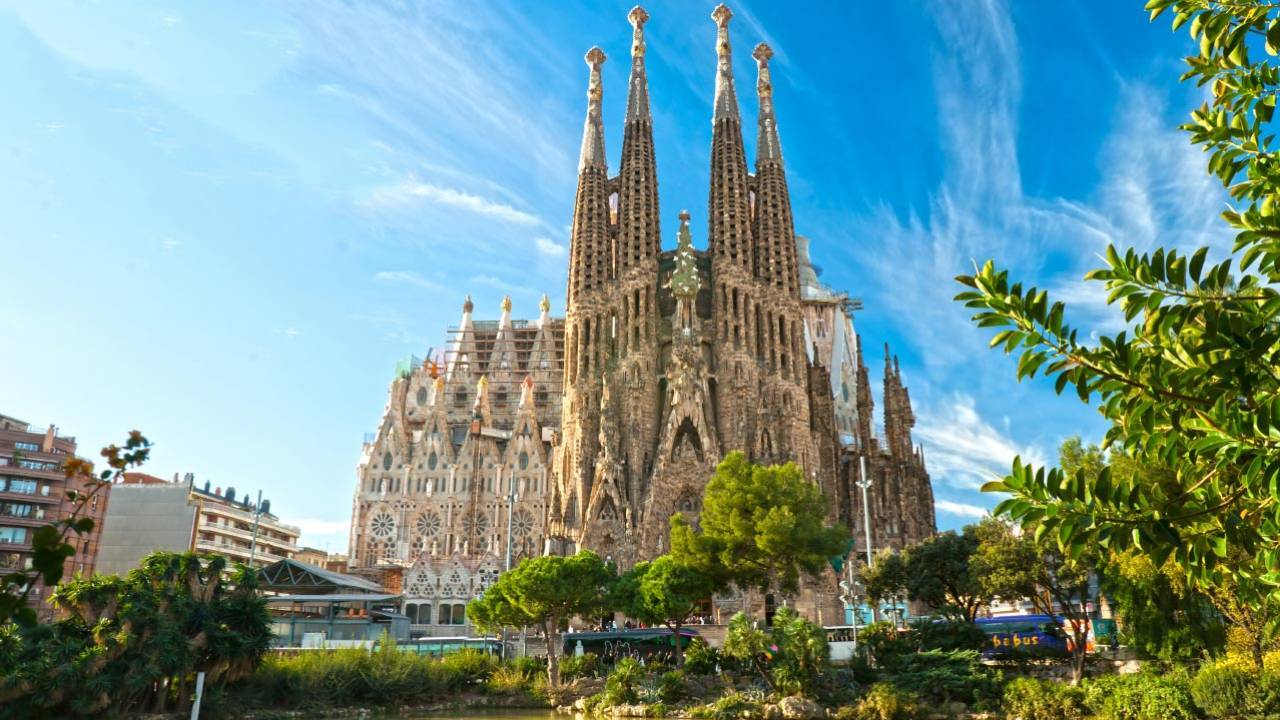 6here's a reason why the Sagrada Familia is the most visited hot spot in Barcelona. The architectural masterpiece has everyone in astonishment. The unique church has a fairy-like flair to it, almost making you feel like entering a different world instead of a church. But don't get too distracted by it, you're still in a religious building, so stay respectful.
Visiting Barcelona's most popular monument is cool, no doubt. But standing in line for ages can turn your mood upside down really fast. Luckily, you can make this experience way better by skipping the annoying tourist lines at the ticket counter. Don't waste your time, book your skip-the-line tickets and get the most out of your visit.
Nearest transport: lots of bus and taxi options
Watch out for… the absolutely epic architecture
Insider tip? Book your tickets in advance and skip the line!
6. Make a day trip to Sitges
Barcelona is surrounded by cute little beach towns and one of our favorites is definitely Sitges. It's super charming, quite bohemian, and actually hosts some of the most important LGBT bars in the region. Of course, there are a number of beaches here, which feel much more local than the shitshows back in Barcelona.
For those looking to escape the hordes and for a little fun in the sun, this is one of the best day trips from Barcelona you can take. Just grab your beach bag, hop on the train, and relax – you'll find your quiet corner soon enough.
Nearest transport: Sitges Train Station
Watch out for…how small the beaches actually are.
Insider tip? Grab a bite at the chronically laid-back Karmela Terracita.
7. CHOCOLATE
Do you like chocolate? Ok, then go to Museu de la Xocolata. Spain was where chocolate first made its way across Europe, having traveled all the way from the New World first. Naturally, there's a lot of history involved in the journey of chocolate, which is fine if you like history, but if you also just like gorging yourself on chocolate, you should be noting down this awesome thing to do in Barcelona.
Nearest transport: PI Pons Clerch bus stop.
Watch out for…the ticket – it's actually a chocolate bar!
Insider tip? Try and join a workshop – it's one of the better parts of the museum.
8. Try not to get lost at Parc del Laberint d'Horta
Literally, mazes are so fun – don't even get us started on them. From that film Labyrinth to the maze at Hampton Court, we sure do love ourselves a maze. Even Maze Runner isn't a terrible film, mostly because of the maze element.
Mazes are not just for the aristocracy anymore – what did people in stately homes and stuff even need a weird little maze in their backyard for, anyway?
Case in point is Barcelona's oldest sculpted garden, Parc del Laberint d'Horta. Yes, there's a labyrinth here – it's fun, we love it! The gardens, in general, are pretty chill too.
Nearest transport: Mundet metro stop.
Watch out for…faunos and maniacal Franco supporters…just kidding; that's Pan's Labyrinth.
Insider tip? Bring a bottle of wine with you – there are lots of romantic nooks in this pavilion.
9. Kayak on the Costa Brava
The Costa Brava is one of the most popular day trips near Barcelona because it hosts some of the most beautiful coastline in Catalonia. The beaches are clean, the villages are enchanting, and the water is crystalline.
The Costa Brava is like a little slice of the Baerlic Islands on the mainland. Better yet, it's only 2 hours drive from Barcelona!
One of the best ways to experience the rugged beauty of the Costa Brava is by kayaking. You'll get up close and personal with the coastline and have the chance to discover myriad of little coves and caves. Book a spot on a kayaking tour – it'll be one of the best things you do in Barcelona.
Nearest transport: Often organized through a tour company; otherwise, Cadaques bus stop.
Watch out for…rough seas and sharp rocks.
Insider tip? Cadaques hosts the Casa-Museu Salvador Dalí – see if you can manage a pitstop there.
10. Eat secretly at not-secret-but-also-secret restaurant Kokun
Ever been to a secret restaurant? If not, we can confirm that they're pretty sick and that you should definitely get involved.
There's the chance to do this in Barcelona; the most famous secret restaurant (sort of a contradiction) is called Kokun. It's actually just a couple's flat, but both of them cook up a mean feast.
Foodies and Instagram fiends, take note. It's an intimate experience, as there are only 8-14 people per evening. But yeah, this is an awesome thing to do in Barcelona.
Nearest transport: Torrent de l'Olla – Penedès bus stop.
Watch out for…the Iberian pork confit – a-maz-ing.
Insider tip? Send a message via Facebook and pray they have room for your group.
11. Wonder at the sick scenery of Montserrat
This was bound to come up, but there's a reason for that: Montserrat is one of the most unique experiences in Barcelona, that's why! Let's forget for a moment, though, that it isn't actually in Barcelona – it's such a popular day trip from the city that it might as well be.
But anyway, the jagged, saw-tooth peaks of Montserrat are a sight to behold, that's for sure. You can hike around here with a local, if you're up for it, or just visit the Benedictine Abbey of Santa Maria de Montserrat and its iconic 'Black Madonna'.
Nearest transport: organized by tour operator. Otherwise, Monistrol de Montserrat train station.
Watch out for…the Stairway to Heaven.
Insider tip? Consider spending the night here so you can really enjoy the village.
12. Go local in El Born
El Born is a well-known district among Barcelonians. For them, El Born is like an oasis away from the overrun Gothic Quarter. Crucially, it hosts some of the best tapas restaurants in Barcelona, none of which are located in plain sight.
For those looking for something to do in Barcelona at night and have no reservations, El Born is a great place to head toward. You'll get to see locals mingling and interacting in a more natural way and get to try some of the best food in Barcelona.
Our advice? Check out the pernil and formatge over at Bodega La Tinaja first. Then, have a beer on Passeig del Born.
Nearest transport: Jaume I metro
Watch out for…tiny, hole-in-the-wall tapas bars – the best ones are often the most hidden.
Insider tip? Don't make reservations – wander around and pop into bars spontaneously.
13. Visit the anti-Sagrada – Basílica de Santa Maria del Mar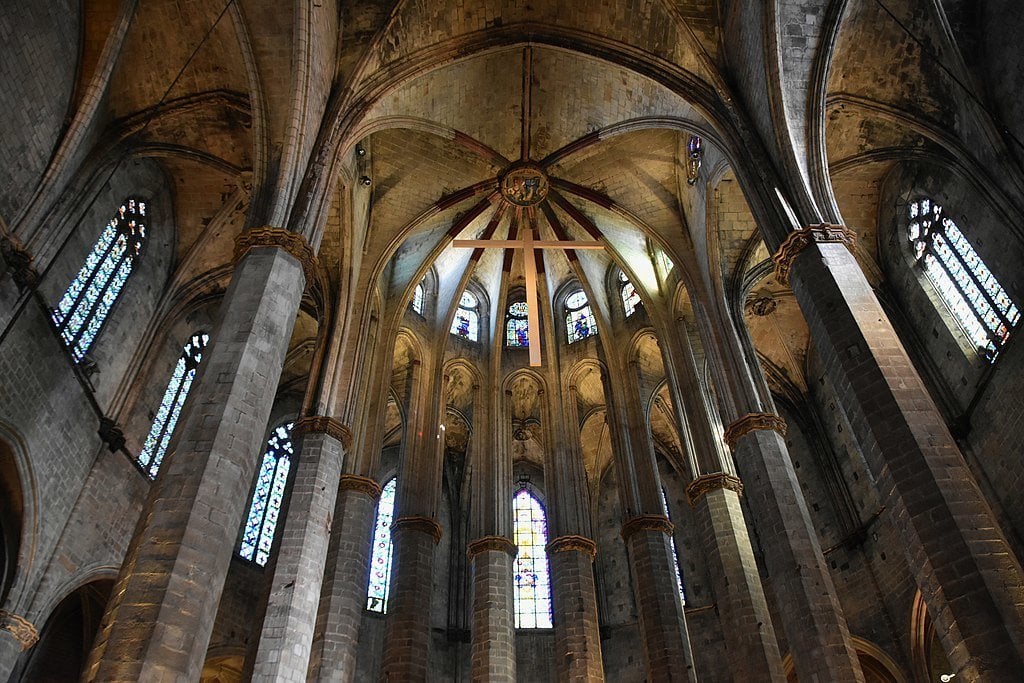 El Born also hosts perhaps the most beautiful church in Barcelona not called Sagrada Familia. The Basílica de Santa Maria del Mar is the preferable place of worship among Catalonians for a couple of reasons.
Santa Maria del Mar is a Gothic masterpiece – one of the most spectacular in Europe if we're being honest. Better yet, this church is less busy than the Sagrada (although it still gets packed at times).
Santa Maria del Mar is often second-fiddle to other attractions in Barcelona. Get off the beaten path and visit this superlative site and grab a bite in a bodega afterward.
Nearest transport: Jaume I metro
Watch out for…La Catedral del Mar Netflix series
Insider tip? The cathedral burned for 11 days straight after it was set on fire in 1936.
14. Sit and reflect at the Plaça de Sant Felip Neri
Though this is an awesome thing to do in Barcelona, it's also a little bit… sad. But that's ok because seeing a city means seeing ALL of it, not just the rosy parts, right?
Plaça Felip Neri is an atmospheric little square in the Gothic Quarter. The past is evident; the church is pockmarked with bombs dropped by Fascist forces on the square during the Spanish Civil War in 1938. Most of the 42 who died were children.
Today, it's got a solemn feeling to it. Sometimes you'll find people busking in here. It's a nice place to sit and just contemplate – if you're in the mood for contemplating.
Nearest transport: Via Laietana – Pl. Ramon Berenguer bus stop.
Watch out for…moments of reflection.
Insider tip? None. This is all about some quality "you" time.
15. Rent a scooter in Barcelona and zoom around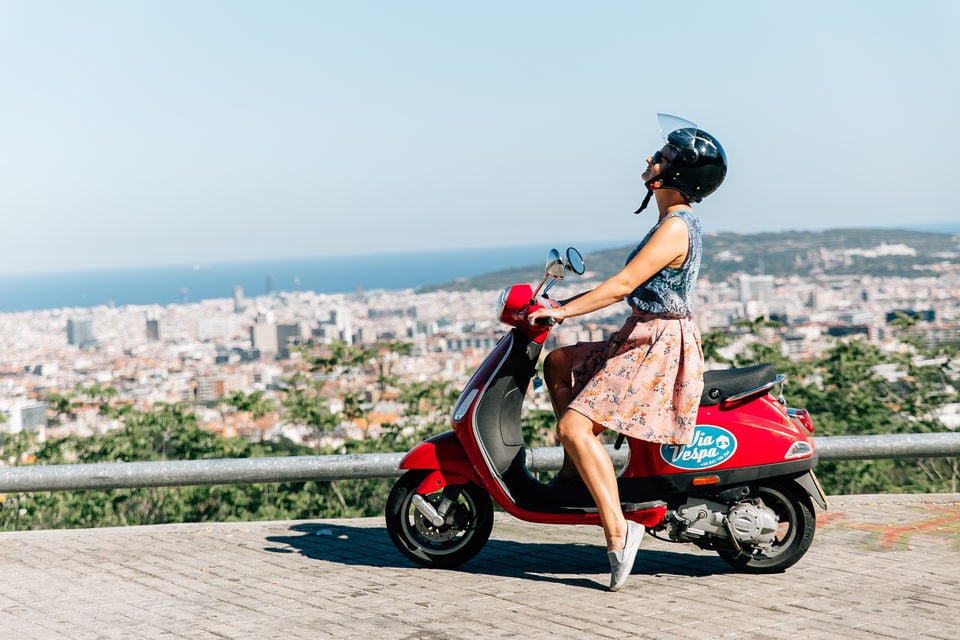 There's nothing more Mediterranean…well, actually, there are a lot of things that are more Mediterranean than renting a Vespa and zooming around the city. But this is definitely one of those things that fits a laid-back-yet-frenetic Mediterranean backdrop! It suits it much better than a Vespa elsewhere, anyway.
But yes, rent a scooter in Barcelona and explore the city's historic streets. You'll feel like a local, almost. And if you have some mates with you, you can pretend you're in a gang or something like that. Tip: the brighter the color you choose, the more fun you'll have. Fact.
Nearest transport: you have your transport!
Watch out for…Spanish drivers – they're crazy.
Insider tip? Limit your drive times until you feel comfortable on your scooter. Getting caught up in local traffic can be scary.
16. Get your beer on at a tour of Estrella Damm Brewery
Estrella is ubiquitous in Spain and may form the liquid backbone of your Barcelona itinerary. If you like drinking, and in particular, if you like beer, this is definitely up there as one of the most fun things to do in Barcelona. Everyone loves a brewery tour, don't they? The Heineken Experience in Amsterdam is definitely a good one. And so's this, a tour of the Estrella Damm Brewery in Barcelona.
Located just out of the city in neighboring El Prat de Llobregat, you can learn all about how the beer gets its taste, how it gets to be alcoholic, and – most importantly – taste several different beers. We're there!
Nearest transport: Parc Nou metro.
Watch out for…those beer samples!
Insider tip? Take the metro to and from the tour. Don't risk driving.
17. Visit the Temple Expiatori del Sagrat Cor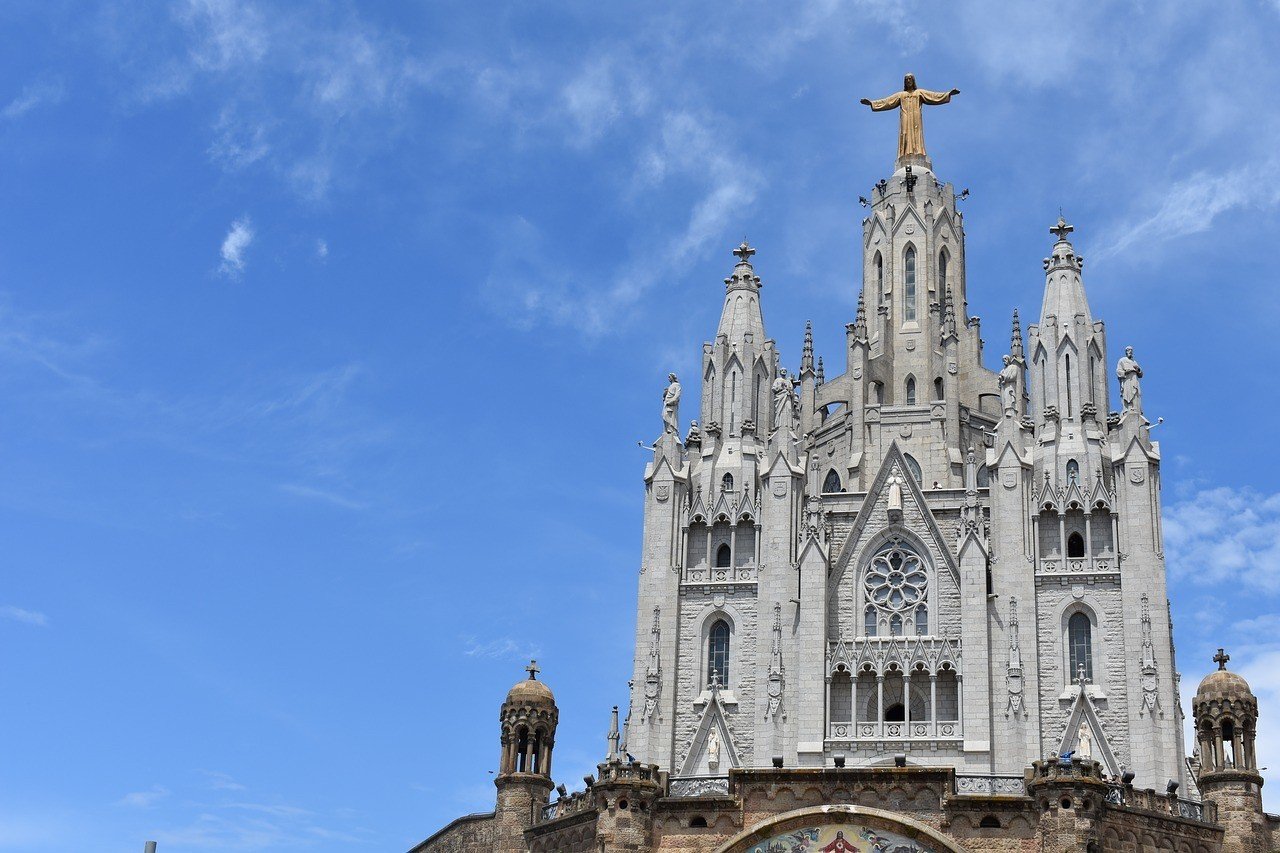 If you've ever visited Barcelona before, you may have noticed an enormous building located on the hills far behind the city. It stands over and watches the city of Barca, much like the Cristo Redentor in Rio de Janeiro.
That structure in the distance is called the Temple Expiatori del Sagrat Cor and, yes, you can go there. It's located right next to the Tibidabo amusement park, which is a bit of an interesting juxtaposition. Visiting both definitely provides one of the most unique experiences in Barcelona.
Did we mention that views from this temple are some of the most expansive in the area? If we didn't, then yes, the views are amazing.
Nearest transport: Colonia Tibidabo bus stop
Watch out for…Tibidabo amusement park is literally next to the temple – you can't miss it.
Insider tip? Though it may be long, the hike up this temple is quite scenic.
18. Browse or take part in the nightlife of El Raval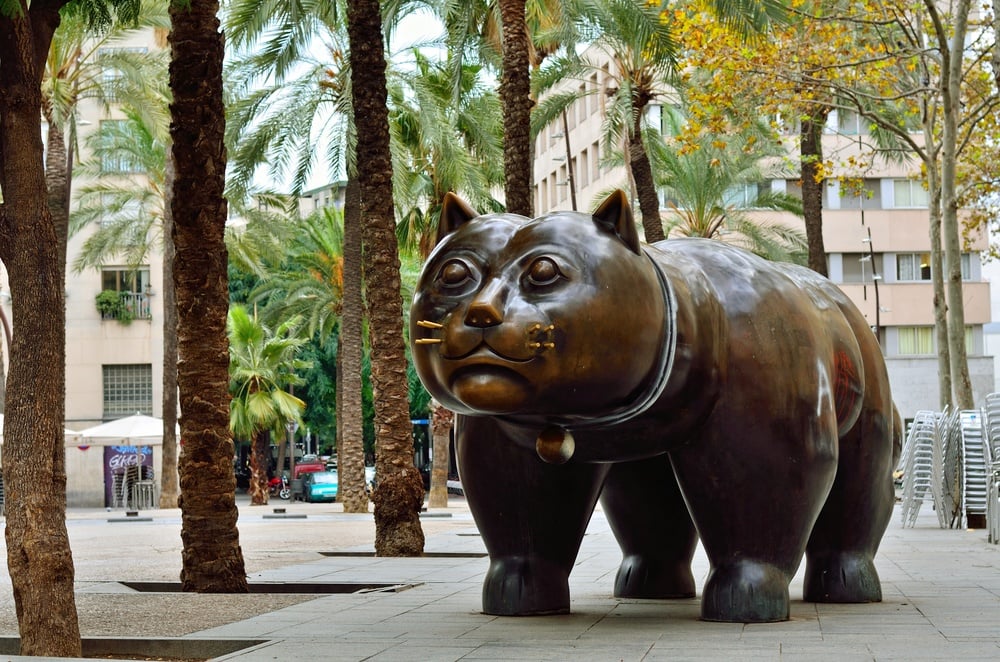 Though it was previously a little bit dodgy to visit here, El Raval is well known for its nightlife and hosts some of the best things to do in Barcelona at night. Even if you don't go into any bar, just wandering around here gives you a feel for the lively nightlife on offer at El Raval. If you do that classic backpacking habit of trying to go out all night long on your first night, you shouldn't have a problem here.
Weirdly, this place is known as 'Chinatown' – not because it's an actual Chinatown, but because back in the day it was thought that this area was what a Chinese city looked like.
Nearest transport: Liceu metro.
Watch out for…pickpockets who like to take advantage of drunks.
Insider tip? Come here for cheap drinks.
19. Flamenco (and club nights!) at City Hall Theatre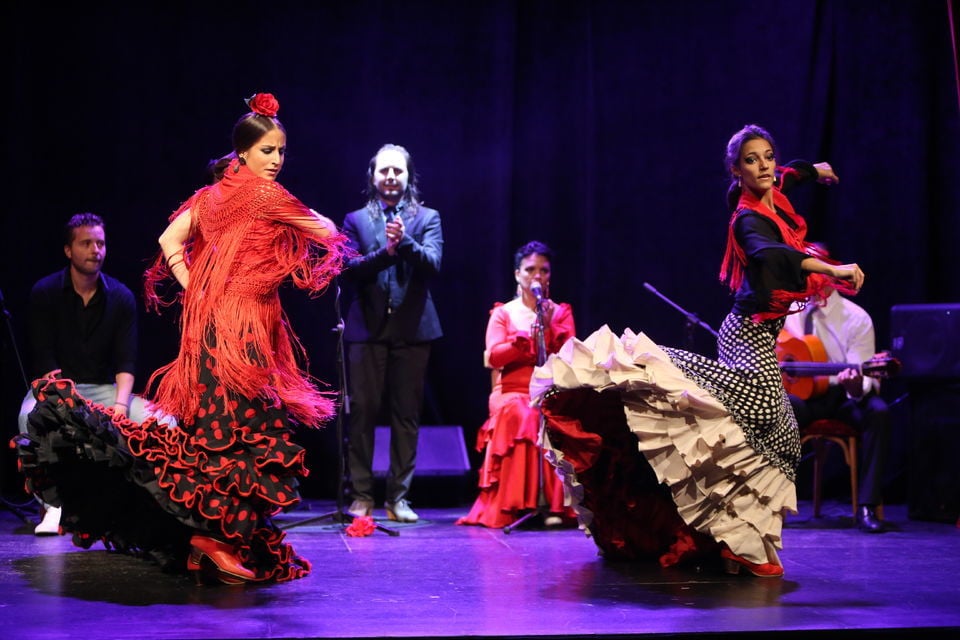 Flamenco is pretty Spanish, so catching a flamenco show whilst you're in the country sounds like a normal thing to do, right? Well, you can catch one of these at Barcelona's 19th-century City Hall Theatre. Not only is it a cool historic building – and not only can you witness the CLASSIC audio-visual feast that is flamenco from a balcony seat – but you can also party here after the show; it's a well-known venue for club nights!
Keep in mind: There are only three shows in the evening, so be quick to book your tickets. To make this a bit easier for you, just click here, and you can choose different ticket and seat options.

Nearest transport: Placa de Catalunya.
Watch out for…flamenco companies – some are better than others.
Insider tip? Go to one of these if Barcelona is the only place you're visiting in Spain. Otherwise, Madrid and Granada are better for these.
20. Witness the crazy castellers at work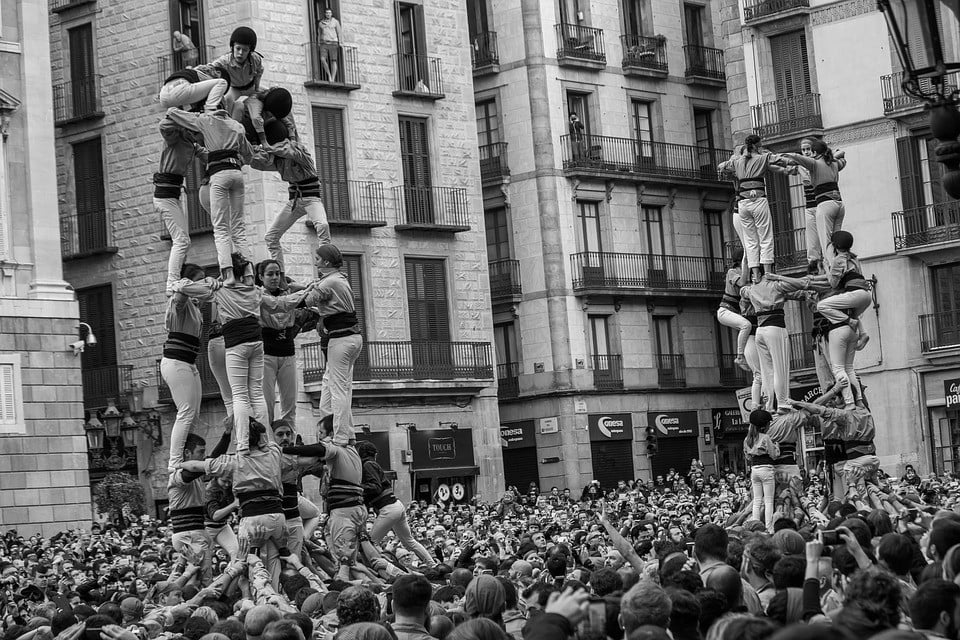 This is, like, an utterly crazy 200-year-old Catalan tradition and we love it.
So, castells are what they sound like – castles. But they're made of humans. Without the aid of cranes or anything like that, tens (sometimes hundreds) of people pile on top of each other like some sort of giant cheerleading finale to create a castell – sometimes these are a mental ten-stories high. People taking part in these are called castellers.
Anyway, these are truly a sight to behold and definitely one of the most interesting, if not unusual, things to do in Barcelona. These take place at festas (Catalan for 'fiesta'), usually in summer.
Nearest transport: varies.
Watch out for…people falling as this does happen sometimes.
Insider tip? The crowds at these can absolutely packed. If you find yourself deep in the crowd, you may get stuck.
21. Get away from the crowds at Playa del Bogatell
Looking for some free things to do in Barcelona? Going to the beach is always a great idea!
Looking for a beach that is not a madhouse like Barceloneta? There are plenty of options, mis amigos.
One of the best city beaches in Barcelona – that isn't too far from the city center – is Playa del Bogatell and its neighbor, Platja Nova Icaria. Both are more popular among local Barcelonans and are a bit less hectic, thanks to the absence of day-drinkers and stag parties.
Granted, both of these beaches can still get quite busy during the warmer seasons. But then again, what beach in Barcelona doesn't?
Nearest transport: Platja Nova Icaria bus stop
Watch out for…the occasional "rustic" ball sack.
Insider tip? It can still get very crowded here in peak season, so visit earlier in the day.
22. Stroll around the Gothic Quarter
Flower stalls, street-food, tons of people-watching to crack on with, and a bunch of amazing old buildings to gawp at and photograph. Yep, it's Barcelona's Gothic Quarter – or in Catalan (NOT Spanish), Barri Gòtic.
There are literally so many tall, spiky buildings here all dating back to – well, very far – e.g. there's the remains of a Roman temple, Roman and medieval city walls, more medieval stuff in the form of churches and squares, plus a lot of late 19th and early 20th-century stuff. It's enough to blow your mind, especially if you are particularly into buildings and bricks and stuff.
Nearest transport: Liceu metro.
Watch out for…those covered bridges. One of the most famous is Pont del Bisbe.
Insider tip? Try and get reservations for Viana. You'll need to do so monthes in advance.
23. Pretend you're one of the old-school Barcelona intelligentsia and eat at Els Quatre Gats
You'll love Els Quatre Gats ('The Four Cats'). It's a cafe in the Gothic Quarter where you can sit, Instagram the shit out of your surroundings, then your food, then take a few selfies for good measure.
Pablo Picasso sat in this very place – had his first exhibition here, too. It was famous as a meeting place for Barcelona's early 20th-century modernist scene, but shut down in 1903 because the owner kept giving his mates (basically everyone) discounted food and drink. It opened again in 1991. Maybe the genius will rub off on you (that's what we're always hoping, anyway).
Nearest transport: Placa de Catalunya.
Watch out for…varying levels of service.
Insider tip? Outside peak hours. The food and drink will be better.
24. Drink and skate and drink some more at Nevermind
Do you like skateboarding? Do you like drinking alcohol? If your answer to both of these questions is yes, you're in luck. I mean, even if you like drinking and ONLY drinking, you'll like this place. Rock fans, we see you – you too.
So, Nevermind is a bar with a nice bowl in it. A bowl – like from a skatepark. It's covered in graffiti everywhere, there are happy hour drinks deals. It's part skatepark, part rock club, it's grimy and grungy and, quite frankly, we love it. Love that sorta thing too? Get yourself over to the Gothic Quarter and peep it for yourself.
Nearest transport: Universitat metro.
Watch out for…rowdy drinkers and flaming shots.
Insider tip? Happy hour until 10:30 pm!
25. Dance with the dead at Cementiri de Montjuïc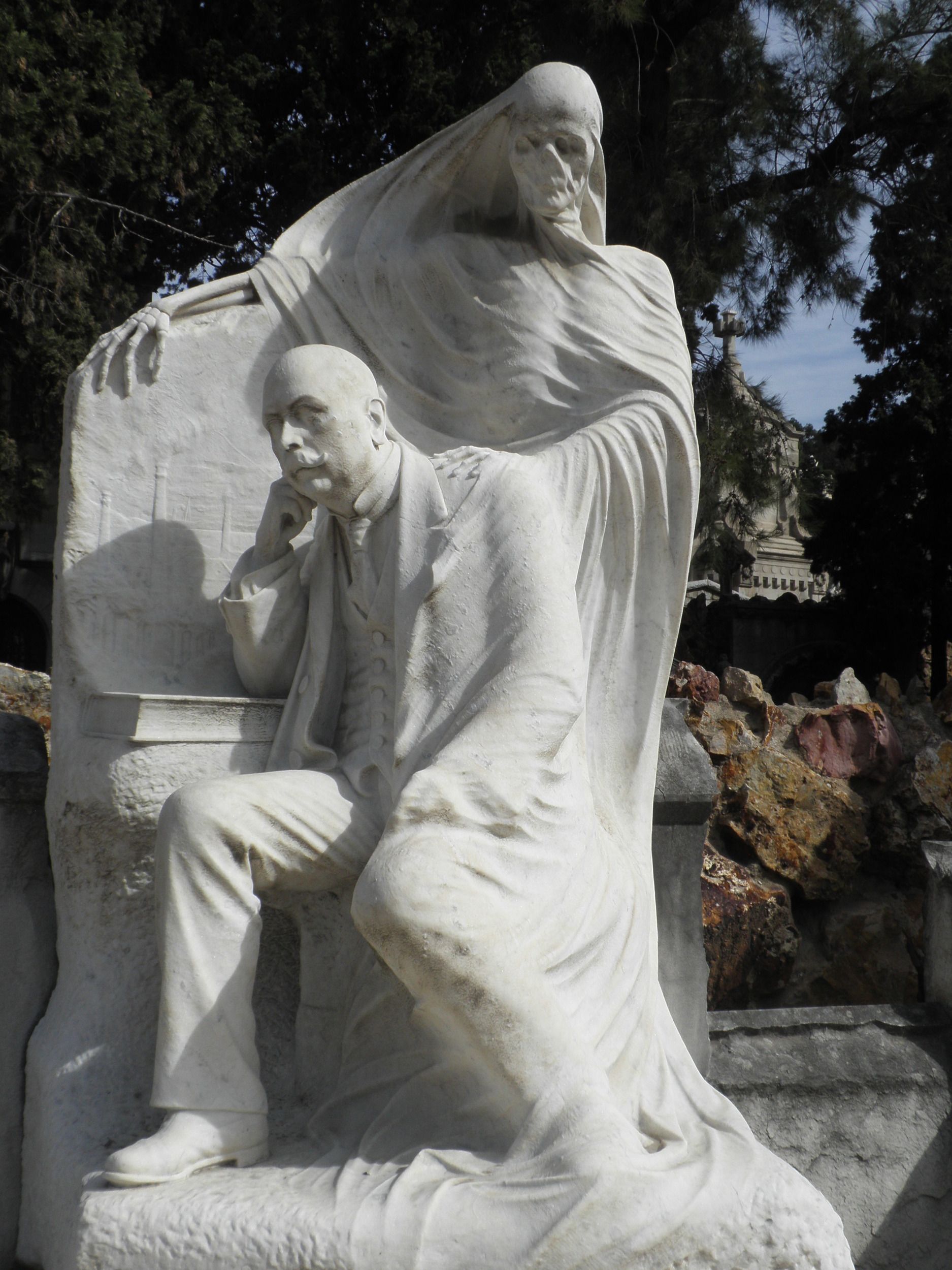 One of the most unique things to do in Barcelona is to visit the Cementiri de Montjuïc. Let's be frank and say that not many people, even the locals, think that a cemetery is a tourist attraction. For whatever reason or another, Montjuïc receives hardly any tourists at all.
While the morbidity and possible taboo of going to a cemetery is understandable, it'd be a real shame not to see Montjuïc. The deathly statues and crypts found here are extremely powerful and are hauntingly detailed.
We'd recommend visiting here if you're looking for some really non-touristy things to do in Barcelona. Just remember to be respectful.
Nearest transport: Cantunis bus station
Watch out for…offerings and tributes – people still have loved ones buried here.
Insider tip? Look for the Sepultura Nicolau Juncosa – it' one of the creepiest statues you'll see.
26. Go on a graffiti tour (and try it out for yourself!)
Barcelona isn't all about old buildings and old artists and general old stuff, though. There's new art, would you believe it? By which we mean graffiti – it's pretty famous in Barcelona.
Somehow, when such an urban style is combined with 'classic' buildings, the contrast is pretty amazing – all these colors and swirls and political messages daubed on drab walls. We love it.
Companies offer tours around the city – like Barcelona Street Style Tour – on foot or by bike, and with a spray workshop if you fancy that too.
Nearest transport: varies.
Watch out for…the tribute to Joan Miro at Carrer de Sant Pau and Carrer de la Riereta.
Insider tip? There's graffiti everywhere but the experts know where to best stuff is.
27. Tour the massive Camp Nou
If you're a football fan, this is probably number one on your list of must dos in Barcelona, right? So, taking a tour of the Barça ground is basically pretty epic because a) it's the largest stadium in Europe (seating capacity 99,354!) and b) well, it's Camp Nou – it's bound to be awesome.
The tour takes you through the history of the stadium, the players who've graced its grass – and, of course, FC Barcelona itself. >Més que un club indeed.
Nearest transport: Camp Nou metro.
Watch out for…Messi…probably not though.
Insider tip? Wear a Madrid jersey…kidding that would get you killed here.
28. Pub crawl, Barcelona style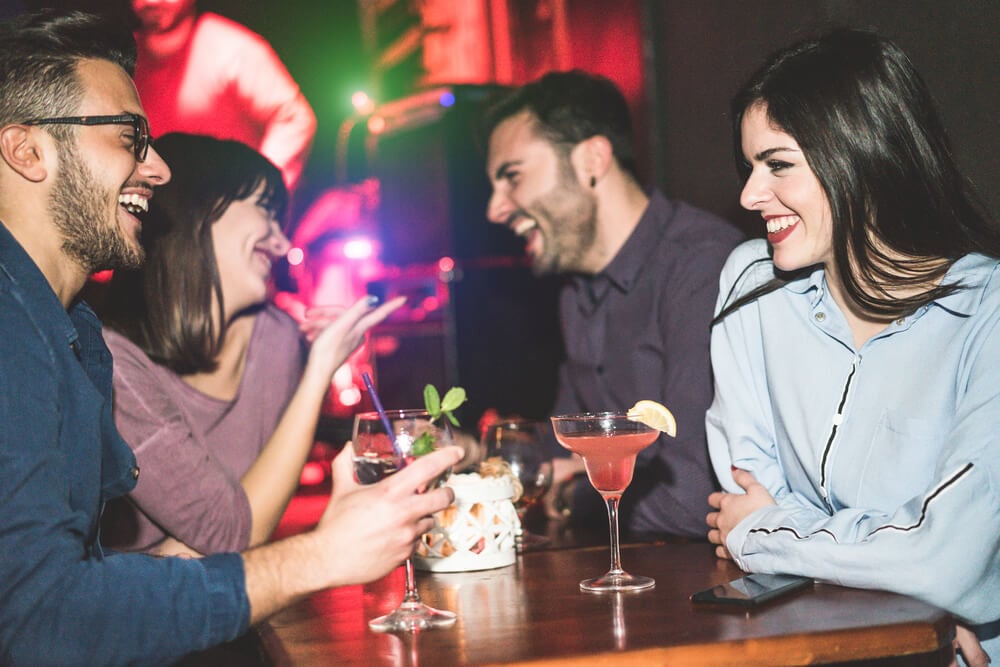 Pub crawl! Everyone loves a pub crawl – especially with some new mates you've met in your hostel – so grab everyone and get yourself on an organized backpacker pub crawl around Barcelona.
It's not just El Raval that makes this city a great place to turn up when the sun goes down – Barcelona is a pretty party-friendly city, with people frequently drinking until the wee hours, in summer especially.
So when the pub crawl's done, peep a place where loads of people are just sitting around drinking, find a spot and do the same! (If you don't end up at a club, anyway).
Nearest transport: whatever you can find.
Watch out for…drink prices. Barcelona is expensive.
Insider tip? Drinking in public is free so grab a beer to-go from a cheap bar.
29. Marvel at Casa Amatller… and try some more chocolate
For design junkies and all-round appreciators of interiors, furniture, and architecture, you should get yourself over to Casa Amatller – the only modernist house in the whole of the city, designed by famous architect Puig i Cadafalch.
Awesome things to do in Barcelona frequently involve buildings and stuff, but this one really is cool. The house – which is literally stunning on the outside – also features original furniture which will make any design-conscious person melt.
Nearest transport: Passeig de Gracia metro.
Watch out for…Casa Batllo; it's literally next to this place.
Insider tip? Amatller Antoni, who this was designed for, was a chocolatier, so the sweet stuff features pretty heavily here too.
30. Segway tour!!!
What says cultural European city better than a Segway tour? Nothing, that's what, absolutely nothing. Zipping around on a Segway is always fun, so doing it here is definitely a good idea – especially if you're here with friends (or if you've made some friends at the hostel or whatever). What an awesome thing to do in Barcelona; from the Gothic Quarter to Barceloneta beach, this is the most fun you'll have on two wheels in the city – probably, anyway. Maybe?
Nearest transport: just two wheels of epicness.
Watch out for…people snickering at your choice of transport.
Insider tip? Don't worry – those haters are just jealous.
31. Celebrate La Merce
La Merce is one of the largest and most important festivals in Barcelona. It is a celebration of all things Catalonian, which, given recent events, is becoming an extremely necessary part of life.
The city goes absolutely all out for La Merce. We're talking parades of fire-breathing dragons, casteller competitions, live music performances, and much more. People from all over Catalonia travel to Barcelona to take part in the festivities and the city can be absolutely jammed.
Best of all, La Merce is also totally free to the public! That means there are lots of free things to do in Barcelona at this time, including shows, performances, and food fairs.
Nearest transport: good luck using it during this festival.
Watch out for…pyromaniacs – lots of people get burned by fireworks and torches.
Insider tip? Spend the day doing all of the touristy stuff in Barcelona because, at night, the city will be crowded with festival goers.
32. Explore the market of La Boqueria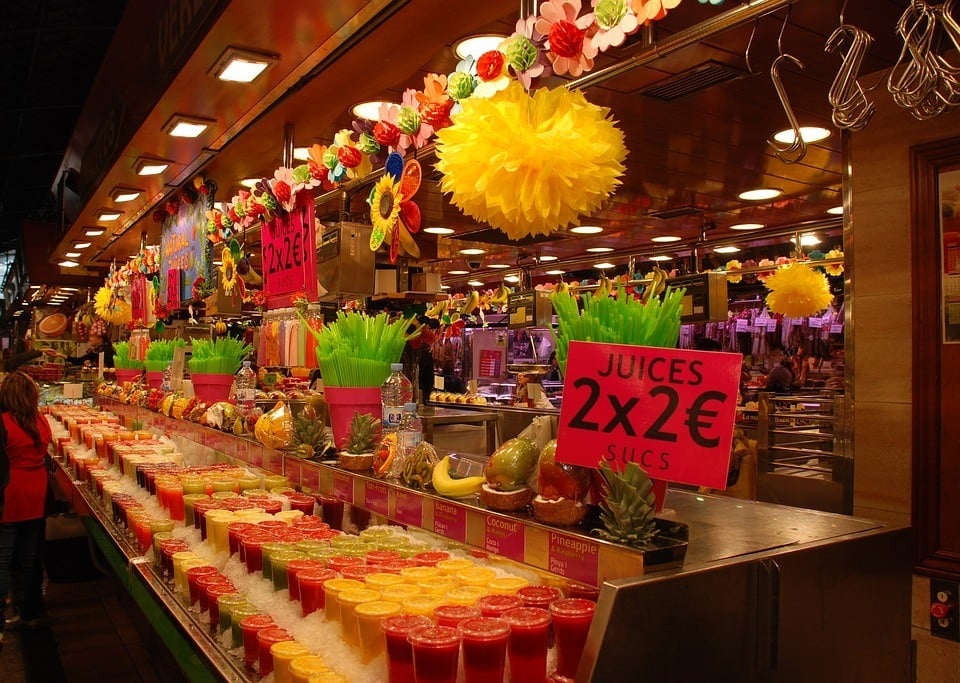 Wandering around a local market is a great way to get a feel for a place and Barcelona is no different. The famous La Boqueria is literally packed with various goods, from fruit (fresh and candied, if you were wondering) and vegetables to meat and fish.
You might not need to actually pick up anything at the market – let's be honest, who does nowadays? – but wandering around watching stallholders chat and market-goers bustle about with their purchases is a prime bit of people-watching that makes this an awesome thing to do in Barcelona.
Nearest transport: Liceu metro.
Watch out for…prices – they're ridiculous here.
Insider tip? Take lots of pictures, buy a souvenir or two but don't bother with actual groceries.
33. Catamaran up the coast with a sangria in hand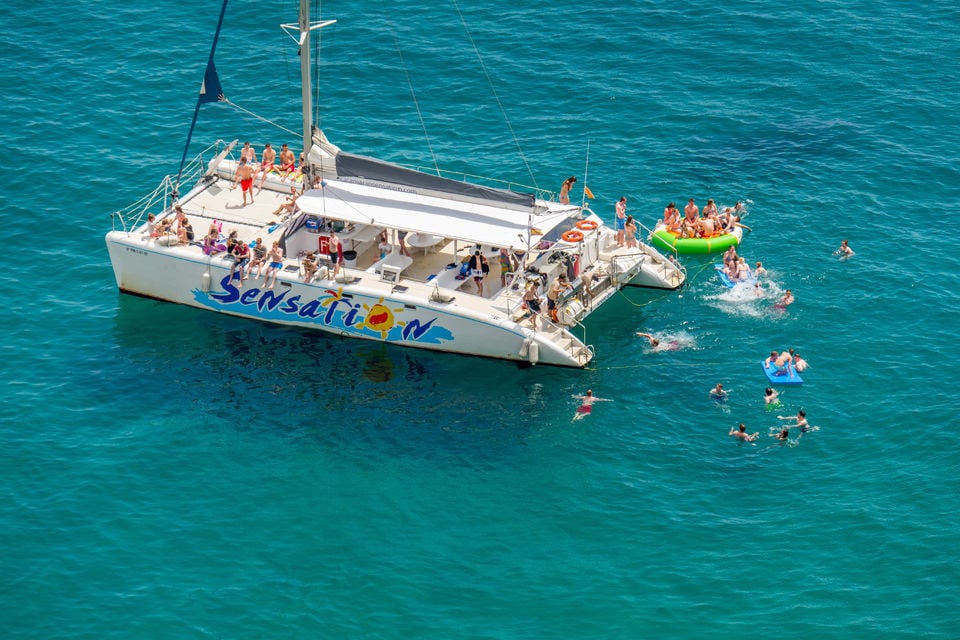 It'd be criminal to come to Barcelona and not experience the sea for which this coastal city is famous. So, by hopping on a catamaran, you can cruise up the coastline northeast to the seaside town of Badalona.
There are a few tours that do this, offering free booze and a BBQ, too. We're in. Of course, this also includes a splash and a swim in the Med and a spot of sunbathing. Sunseekers and sea-lovers will love this one, that's for sure.
Nearest transport: the boat?
Watch out for…belly flops.
Insider tip? Take note of how much alcohol is actually included. It's not always unlimited.
34. Knock out 3 countries in one day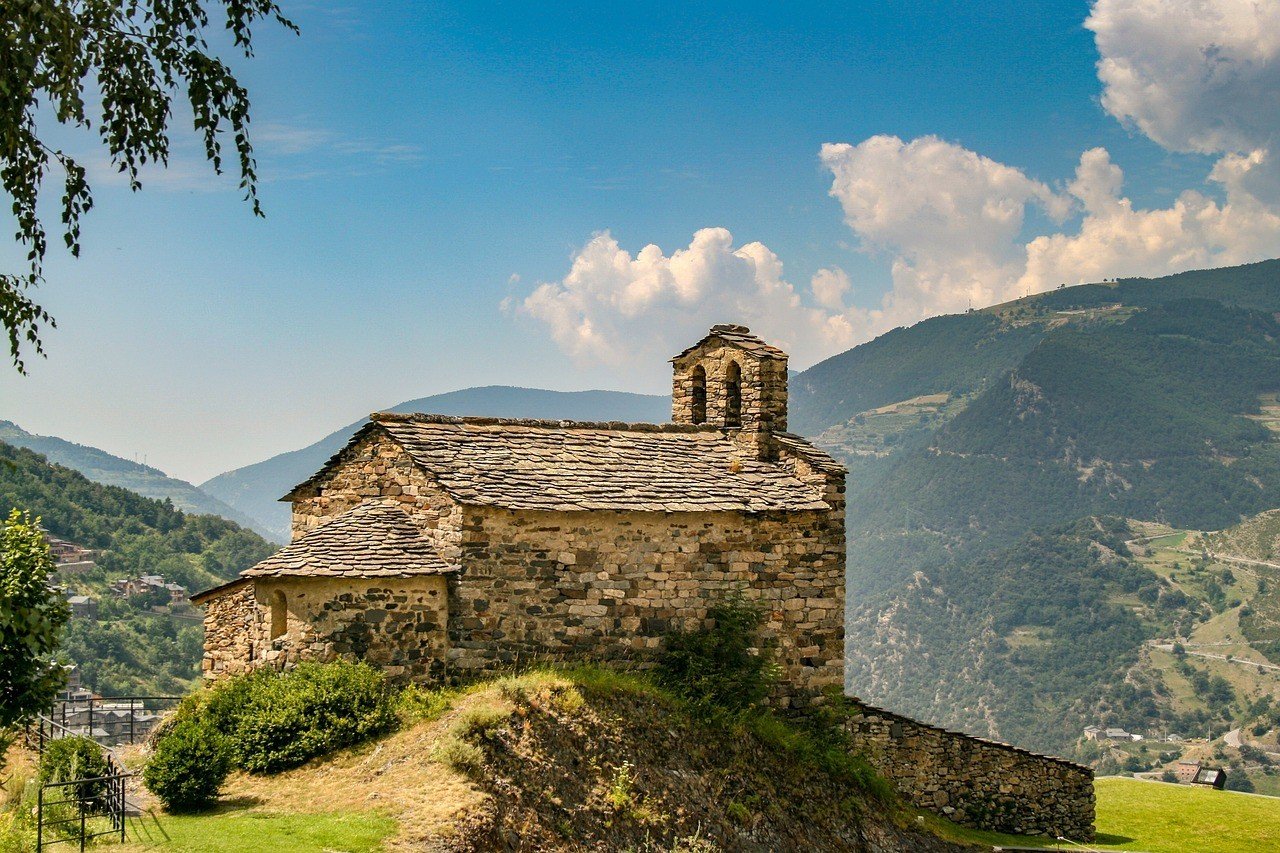 It may sound like a bit of a handful but you can totally accomplish this feat in the course of a day!
Due to the accelerated nature of this itinerary, you may need to enlist the help of a local tour guide to expedite the process. We thinking doing so would be a good idea though as they'll be able to show you the local sights and not waste time.
Nearest transport: you need a car or a tour company
Watch out for…Andorra – seriously you'll miss if you don't pay attention.
Insider tip? Buy everything in Andorra – low taxes make it one of the cheapest places to shop in Europe.
35. Walk the famous-est street in Barcelona, La Rambla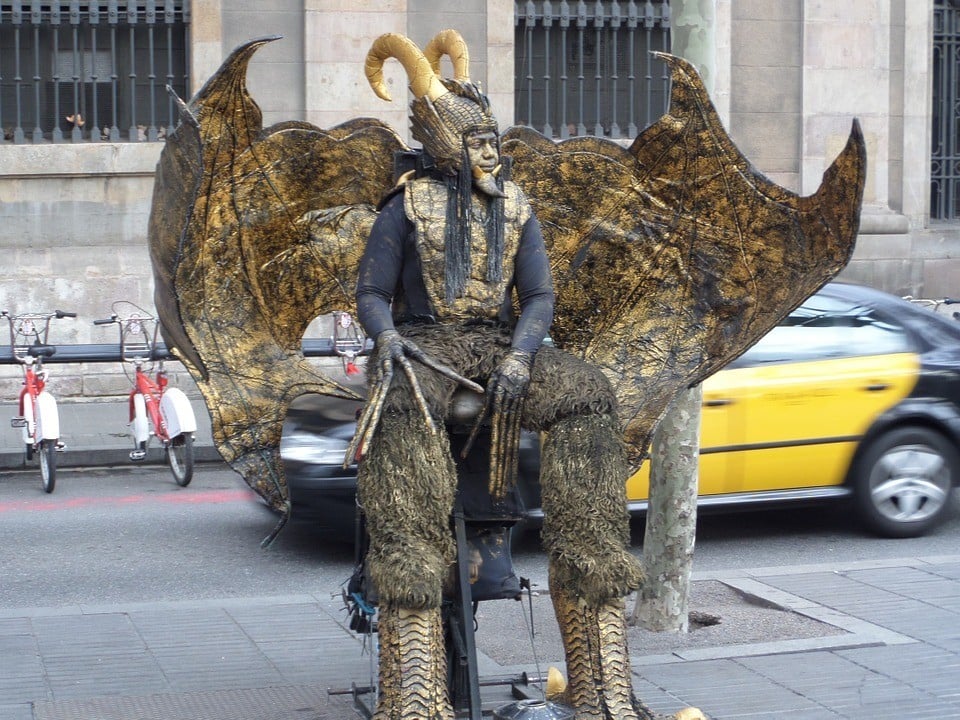 EVERYBODY knows about La Rambla, but that doesn't mean it ain't an awesome thing to do in Barcelona. If you're one of the few who doesn't know about it, don't worry we're not gonna make you feel bad – we're not like that, we're about education.
So, it's basically a long street – more like an outdoor mall – that splits the Gothic Quarter from lively El Raval. There's shops, bars, restaurants, all sorts – and it's V popular with tourists, but it's about the atmosphere, so just walk and walk, and keep walking some more. Pickpockets also love this street so don't be an idiot with your precious things.
Nearest transport: Liceu metro.
Watch out for…hawkers and bad street food.
Insider tip? This street is great for commuting but not great for hanging around.
36. Get smashed at Bar Marsella, the oldest bar in Barcelona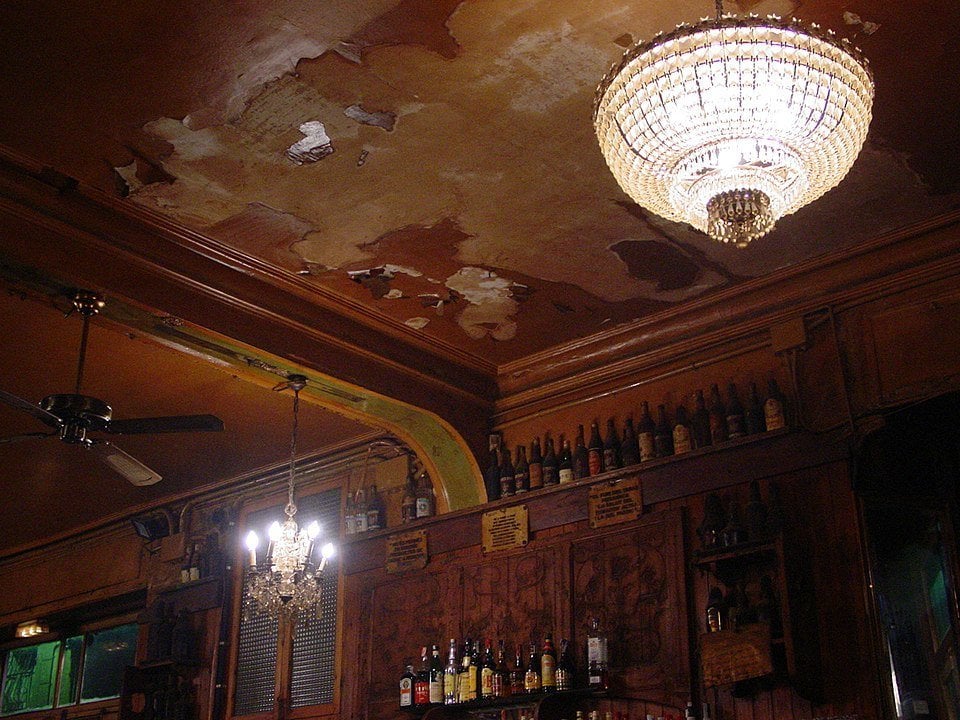 We had Els Quatre Gats to pretend you're back in the heyday of literature and stuff, but now we're chatting about Bar Marsella. It's the oldest bar in Barcelona (circa 1820) and has likewise played host to a load of big figures in the art-and-things world. Hemingway, Picasso, other ones.
Needless to say, it looks how you'd expect an absinthe bar to look inside: wood panels, gold, mirrors – it's 100% Old World. If you want a hit of dat green (not that) just ask for an absenta. If you prefer your drinks with less wormwood, try local gin La Tribute and house tonic, then look wistfully into the middle-distance as if you're thinking about writing a weird novel.
Nearest transport: Rambla del Raval – Sant Josep Oriol bus stop.
Watch out for…green fairies.
Insider tip? Do try some absinthe – it's not as bad as the stories make it out to be.
37. Try to be cool in Sant Antoni
The bearded hipsters of Barcelona love Sant Antoni, and if you are of this persuasion, we're pretty sure you will too. It's basically the hipster heart of the city, so you can expect it to be packed to the rafters with cafes, restaurants, bars, and loads of other stuff. (Like, there's a market where '90s-style sticker swapping is a regular occurrence.)
You can drink loads of cheap vermouth at Celler Florida. Then there's the main street, Carrer Parlament, where you can brunch at Federal Cafe and eat pastries at Tarannà, amongst (lots of) other things. It's cool.
Nearest transport: Sant Antoni metro.
Watch out for…neckbeards, beanies in the summer, man buns, hipster stuff.
Insider tip? There's a giant book sale outside the metro stop on Sundays.
38. Burn some spring onions at a Calçotada
If you like food mixed with a splash of tradition, this one's for you. This is a particularly awesome thing to do in Barcelona – it's so inexplicably great and communal that we can't help but love it.
So, Calçots are like spring onions and Calçotada is kinda like a spring festival crossed with a BBQ; the harvest of these greens is marked by chucking them into a fire, wrapping them in newspaper, serving them on terracotta tiles, peeling them with bare hands, and dipping them in a tasty romesco sauce. This is accompanied by bread and red wine. Yes, please.
One of the best ways to get to grips with a new culture is through the food! Cookly partners with local cooking schools and restaurants in countries all around the world and is an awesome way to go on your very own culinary adventure. Book an Spanish cooking class here.
39. Poke around Gaudi's Casa Batlló in crowdless VIP-style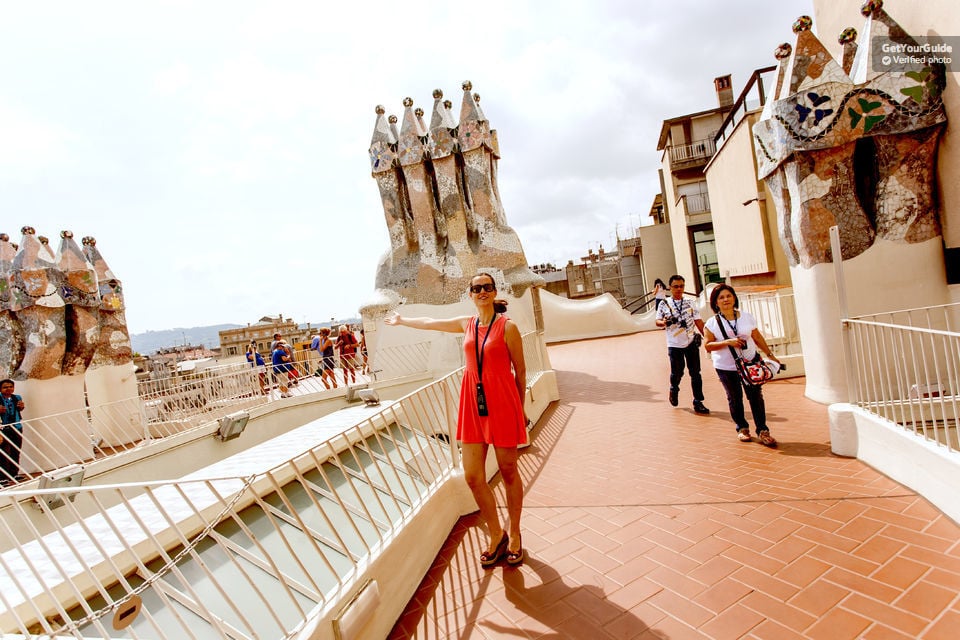 A literal dream of ours is to wander around museums before (or after) their opening times. Sort of like Night at the Museum but with less Ben Stiller and more quiet contemplation, and no-crowds access to cool stuff you don't usually get to see.
So how about an early-bird tour of another Gaudi masterpiece? Ok. Yes yes yes. 100% yes. Casa Batlló is known locally as Casa dels ossos ('House of Bones') because it literally looks like it is made of bones. Snapping 100 or so shots for Instagram here without people's heads getting in the way sounds like a dream come true.
Nearest transport: Passeig de Gracia metro.
Watch out for…Instagram models.
Insider tip? Take a moment to admire the exterior of this building because it really is special.
40. Get a breather in Sant Cugat del Valles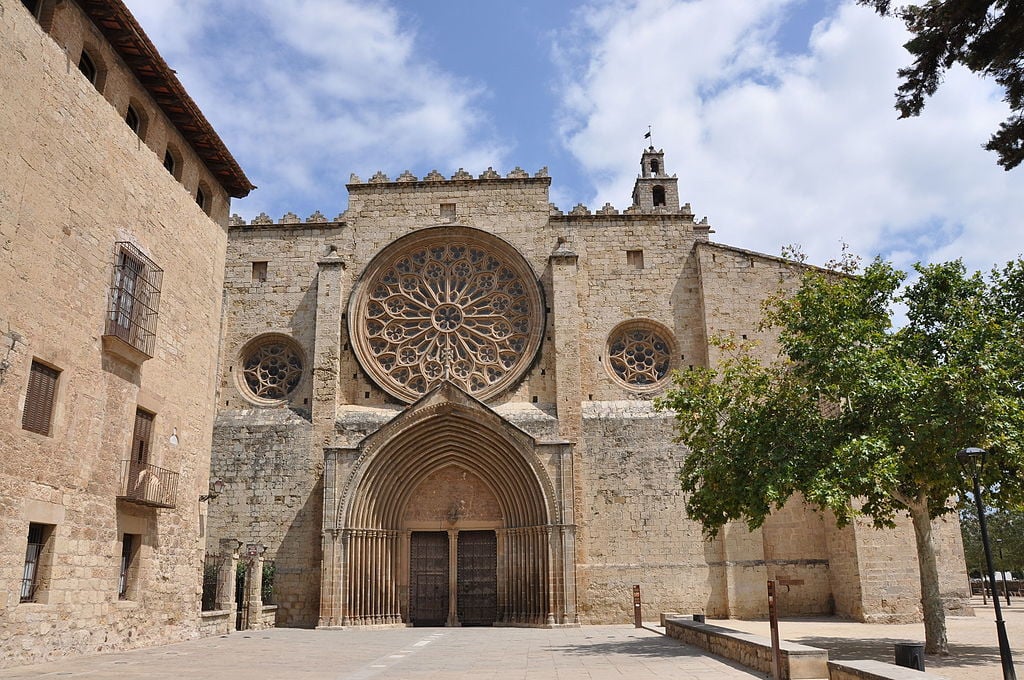 All of these activities and alternative things to do in Barcelona may have your head swimming a bit. (Our's sure is a little.) If you need to get out of the city for a bit to catch your breath, we suggest heading to Sant Cugat del Valles in the mountains outside of the city.
Sant Cugat is a tiny, rustic enclave that is mostly inhabited by artists and bohemian types. There are a lot of little cafes and studios around that are great for relaxing in. Find the right spot and you'll find all of the stresses of the city just melt away.
Nearest transport: Sant Cugat train station
Watch out for…antiques and babbles of all sorts.
Insider tip? Go to the Mercat Vell – it's probably what you originally expected from La Boqueria.
41. Soak up a sundowner from Bunkers del Carmel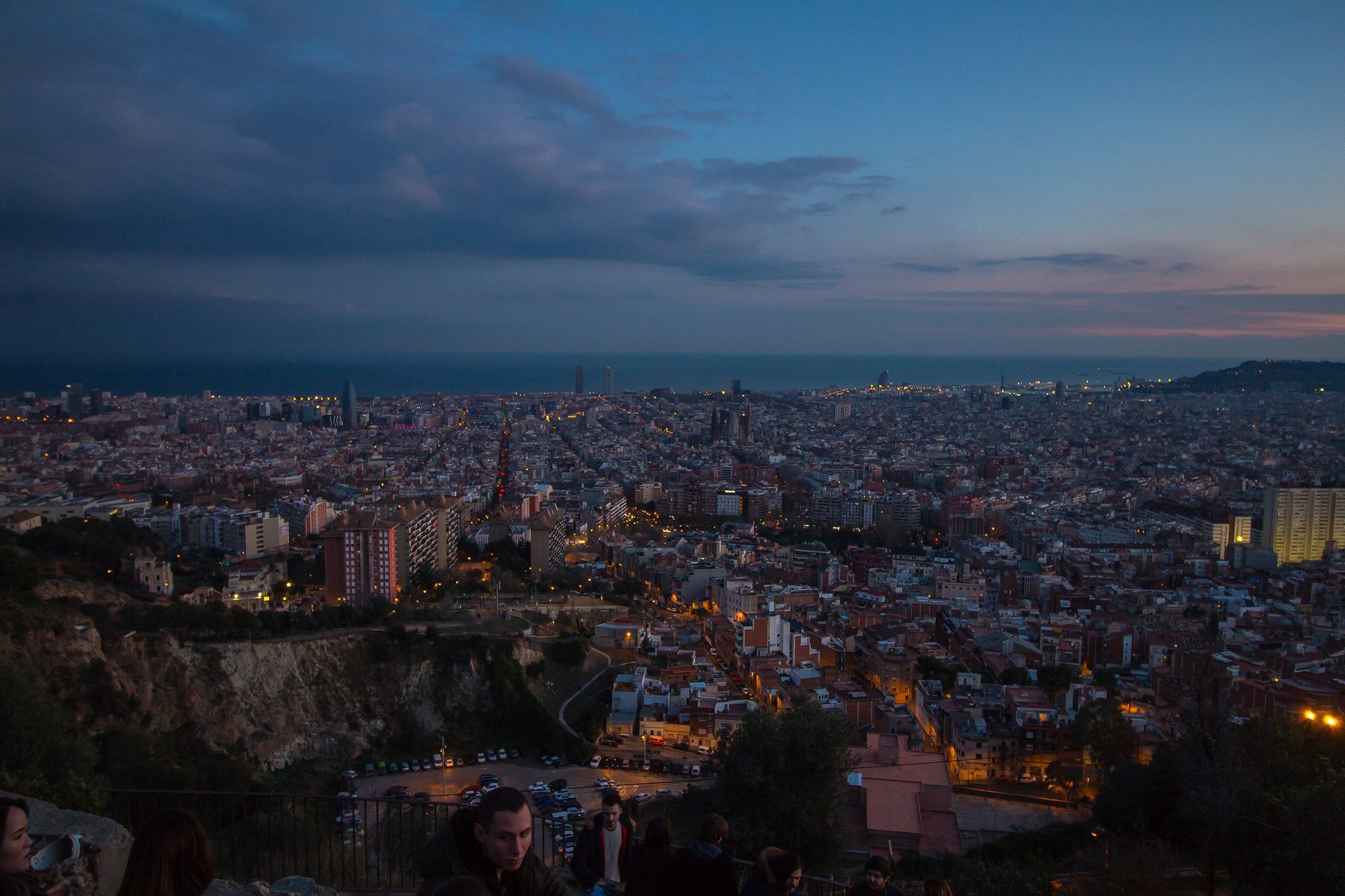 Follow the locals and head up to this little gem – a relic of the Spanish Civil War – around sunset. What you'll get is 360-degrees of viewage in an atmosphere of people picnicking, chatting – whatever it is people do when they watch the sun going down.
We're not exaggerating here, but the view of Barcelona feels like an iconic one – you can see the boulevards cut through the carpet of architecture below, making it look like a model town. This is one of those views, you know, that you'll definitely want to share with everybody on Facebook to show them what they're missing out on.
Nearest transport: Marià Lavèrnia bus stop.
Watch out for…La Sagrada Familia directly in front of you.
Insider tip? Bring beer, wine, and some snacks. Everyone else does.
Getting Around Barcelona
Barcelona's public transport system is amazing and can get you just about anywhere that you need to go. We're talking buses, trains, metros, trams, tourist buses; all that and then some! (Did we mention biking or scootering around this city is AWESOME?)
The Barcelona Metro will probably be your go-to means of navigating the city. These subway lines are quick, efficient, and cover enough ground that they make getting around Barcelona pretty convenient.
Barcelona Metro tickets cost 2.15 euro one-way, which is a bit steep, to be honest. If you're going to using the metro often, consider investing in a multi-day ticket or one of the many different specials, like a Barcelona Card or Barcelona Pass. Not that Barcelona metro tickets are also accepted on most other forms of public transit in the city.
Buses in Barcelona are numerous and ubiquitous and can go where the metros cannot. Note that these are usually red with white trim and have the destinations posted on the front. Everything else is most likely a Barcelona tourist bus, which requires different tickets.
The RENFE is the regional train and primarily serves towns outside of Barcelona. Destinations like Sitges, Montserrat, and Sant Cugat will require the use of this train and there are several stations within the city of Barcelona. Rates are calculated based upon distance.
If you want to get around Barcelona on your own terms, you could always rent a bike or use your own two feet. Barcelona is pretty flat and, outside the older districts, is fairly easy to understand. There are literally dozens of companies renting bikes in Barcelona and finding one shouldn't be a problem.
Did we miss any unusual things to do in Barcelona?
Over the course of this guide, we've covered a heap of must dos in Barcelona, but there are always attractions that fall through the cracks. If we missed your favorite activities in Barcelona, please leave a comment in the section below!
Otherwise, if you're rolling out of your hostel in the morning in Barcelona and you just need something to do that isn't something… TOTALLY REGULAR, then keep a few of our ideas in mind.
For example, begin with an out-of-hours tour of a Gaudi building, take a walk around the hipster heaven of Sant Antoni, lunch at the modernist cafe of Els Quatre Gats, and then see where your day takes you.
We're off for an absenta or two – see ya!
Want to support the site? We work hard to put out the best backpacker resources on the web, for free! It's all about helping out our tribe of awesome backpacker readers [that's you!]. Want to know how you can show your support – find out here!
For the sake of transparency, some of the links in our content are affiliate links. This means that if you book your accommodation, buy a book or sort your insurance, we earn a small commission at no extra cost to you. I only link to stuff I've actually used and never endorse products or services that are not up to scratch. Thanks for your support.