The Philippines is an exotic archipelago made up of several thousand islands, each laden with emerald rice fields, smoldering volcanoes, and ethereal tropical beaches. Filipinos are laid back, smiley, and full of charm.
With diving, hiking and outdoor adventures galore, you're going to work up an appetite after exploring all the natural beauty of these islands. So, what can you eat? Filipino food is hearty, sometimes sweet and sometimes sour, but definitely delicious.
While Filipino food isn't considered the most popular Asian dish, I can assure you it's more than just Jollibee's fried chicken. The Philippines was once ruled by the Spanish for some 350 years, leaving an imprint on the culture, religion, and most importantly, their gastronomy.
So you can expect quite a variety when it comes to their flavor palette. If you're traveling to the Philippines and wondering what food to try, these are all the best dishes to eat in the Philippines.

Unlock Our GREATEST Travel Secrets!
Sign up for our newsletter and get the best travel tips delivered right to your inbox.
What is Food in the Philippines like?
Historically the Philippines have been influenced by an array of cultures, and this is heavily reflected in their gastronomy. Filipino food is a mix of Southeast Asian and Spanish. It's even been influenced by other historically Spanish colonies such as Mexico — you'll find tomatoes, chili, and corn are widespread ingredients throughout the Philippines.
Whilst nearby countries heavily focus on spice in their food, Filipinos flavour their dishes with garlic, ginger, and onions. They spend hours preparing elaborate and slow-cooked dishes like lechon (an entire spit-roasted pig) and prefer more sour or sweet flavors.
Throughout the archipelago there are distinct flavors and dishes that are unique to different islands and regions, but you'll find dishes like adobo (a special meat and rice dish) and sisig (a fried pig dish that locals always accompany with a cold beer) everywhere.
As with most Asian countries, Rice is a staple in the Philippines, it's used in both sweet and savory dishes and don't be surprised if you find it sneaking into breakfast, lunch, and dinner!
The food in the Philippines is more similar in flavor to food from the West than neighboring Eastern countries. They use more oil, meat, and sugar in their dishes and aren't as struck on loading their dishes with fruit and vegetables. It's not the healthiest of food, but it's certainly delicious!
Top ingredients include beef, chicken, pork, and rice. When it comes to fruit and vegetables they prepare dishes with calamansi (limes from the Philippines that are squeezed over food), mangoes (oh man, you have to try their mangos), plantain, exotic fruits like jackfruit, and sauteed, stir-fried, or steamed vegetables (potatoes and corn are popular choices!).
They cook with vinegar a fair bit in the Philippines and use ingredients like soy sauce and noodles that were introduced from China.
Locals tend to eat with spoons and forks, holding the fork in the left hand and the spoon in the right. Push the food onto your spoon with the back of your fork and spoon it into your mouth.
There are some places where you can eat with your hands (even at the occasional restaurant), but most Filipinos tend to eat with cutlery. Although, in more rural areas the tradition of kamayan (eating with one's hands) is still practiced, especially at home. Some people argue that the food even tastes better if you eat it this way!
Filipino Food Culture Across The Philippines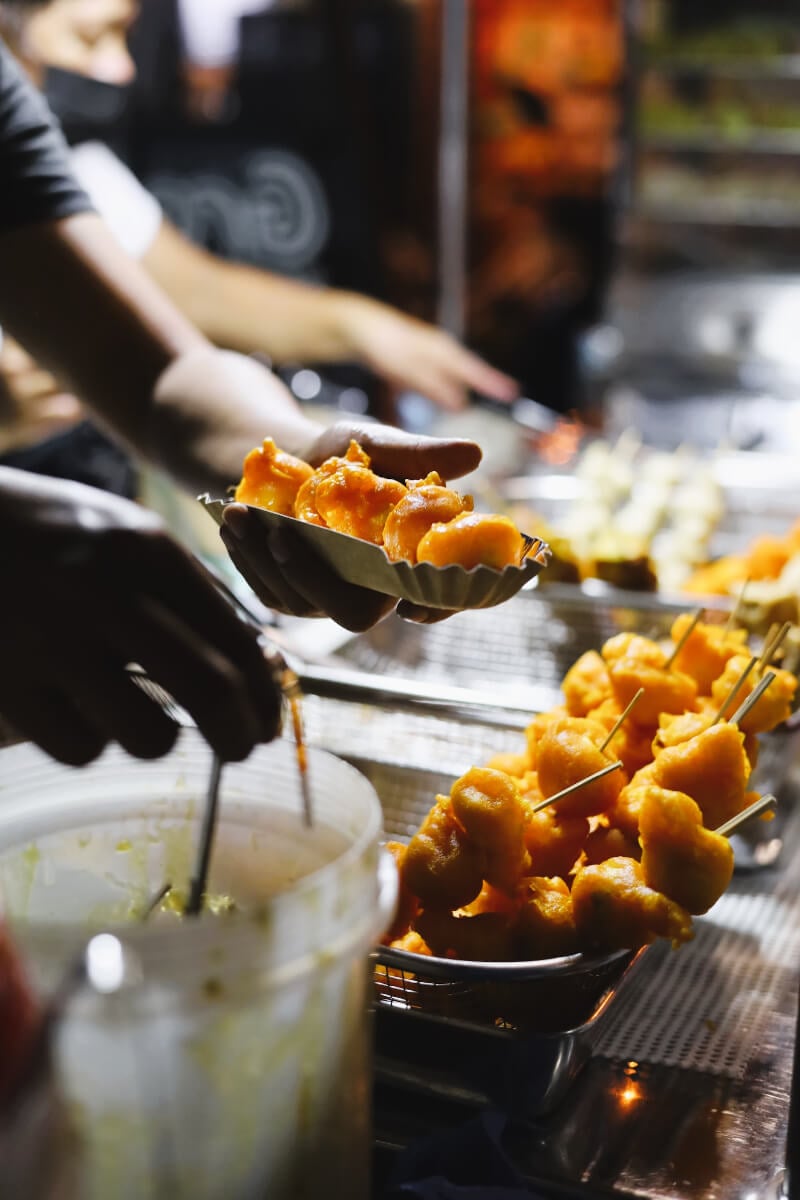 Filipinos absolutely love food. In fact the local word for hello translates to "have you eaten?". The cuisine is sometimes called pinoy cooking and because of how many islands there are in the Philippines. You can expect a great deal of variation, with some of the most traditional Filipino dishes remaining ubiquitous throughout the Philippines.
They delight in greasy, filling, and hearty meals like stews and meaty dishes. Don't panic if you put a bit of weight on whilst you're there, it's part of the experience!
Filipinos loosely follow the idea of breakfast, lunch, and dinner, but it's not as structured as in other countries and they'll never say no to a merienda (in-between meal snack). Filipinos love food and don't believe in the idea of diets.
The Philippines have a great deal of diversity when it comes to their cooking styles and dishes. There are thousands of little islands in the Philippines, so let's focus in and have a look at the cuisine in the three major tourist destinations to give you an idea of what to expect. These are Luzon, Visayas, and Mindanao.
Top food destinations in the Luzon region include Pampanga (considered the Culinary Capital of the Philippines) which has outstanding savory dishes, such as Bicol, which is known for its spicy, coconut milk infused dishes. Think adobo and halo halo (a common dessert and sweet merienda), that's Luzon – riddled with popular Filipino food.
Next let's go over to Visayas, which is the home of many of the Philippine's most iconic dishes and encompasses top destinations like Cebu (where you'll find the best lechon!) and Bohol.
Most of the top destinations in this region are coastal, so fresh seafood dishes are abundant. But also make sure you eat plenty of Lechon and try some chicken inasal (a marinated, skewered, and grilled chicken dish).
In the Mindanao region you'll be blessed with yet more fresh seafood and slightly more Asian tasting dishes that have been influenced by Malaysian and Indonesian cuisine. Make sure you try tuna dishes like inihaw na panga (a grilled tuna specialty that is particularly popular in Davao).
In all honesty, wherever you travel to in the Philippines it'll be a bit hard to find vegan and vegetarian food. Most of their most popular and traditional dishes are essentially just meat or fish with some rice and a sauce, so it's a bit limiting if you're not consuming animal products.
Filipino Food Festivals
There's nothing Filipinos love more than a good celebration (fiesta) and food. They cleverly combine the two and use most of their fiestas as an excuse to eat as much as physically possible (which is a lot by Filipino standards!).
If you want to try some of the best lechon and celebrate this dish Filipino style, then head to Batangas in January or Iligan in Siquijor in September and eat crispy pork skin and melt-in-your mouth pork meat 'till your heart's content.
The rows of pigs roasting over spit fires are a sight to behold. This traditional Filipino food is sure to impress!
More interested in trying the best seafood? Then head to the Alimango festival in Samar. It takes place in the month of July and food wise it's all about crab! They celebrate in the light-hearted Filipino way with games and colorful parades, then hold competitive cooking contests to decide who cooks the best crab dishes.
Another great festival to look out for if it's seafood that you're interested in is the Tuna Festival that takes place in General Santos City in September. Not only is the food tuna-centered, they also host an array of tuna-themed events!
You'll find yourself giggling away at the tuna float parade, where locals drive down the main street in their carts, decorated with giant tuna statues. The parade is just as entertaining, and the customs are jaw-dropping!
There's no reason why eating shouldn't be an absolute joy, and the Philippines prove that. If you're in the archipelago at the right time don't skip any of these food festivals, they're an absolute hoot and the food is to die for.
The Best Filipino dishes
Get ready to take some notes. If you are heading to The Philippines, these are the must-try dishes that will blow your mind!
1. Adobo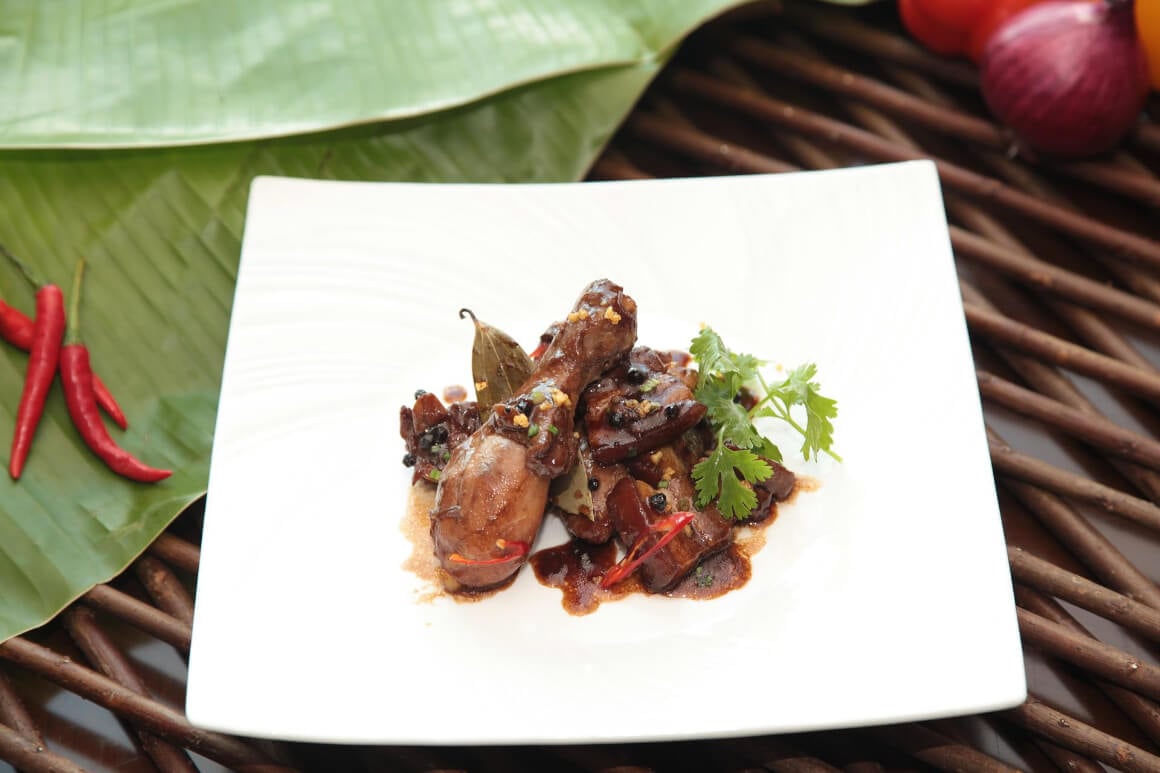 Adobo is a well-known filipino dish that you absolutely have to try on your visit. It's hearty and meaty — the perfect lunch! Chefs begin by stewing chicken or beef, or both, in vinegar and soy sauce with peppercorns, garlic, salt, and bay leaves to season the meat and give the sauce a slight kick.
The meat is tender and moist, usually served on a bed of rice. The dish is cooked in every Filipino household and is easy to find in restaurants and from street food vendors. The dish is so popular you might assume it originated in the Philippines, but in fact, it has its origins in Mexico!
You can find lamb and seafood variants of adobo too — they're a real Filipino delicacy!
2. Sisig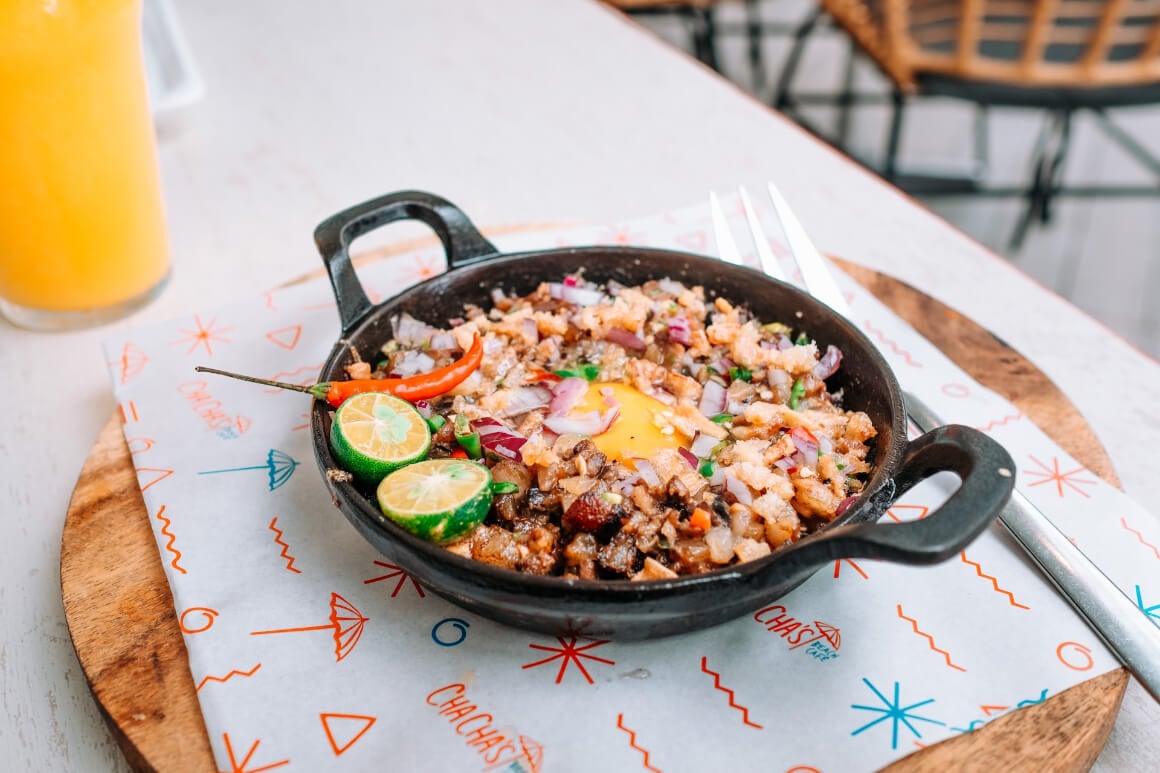 A culinary embodiment of the sentence "waste not, want not", sisig is a dish that uses all the parts of a pig that usually go to waste. The cheeks, head, and liver are chopped up and fried with varying ingredients, like sliced onions, peppers, and chillies. Sometimes raw eggs, pigs' brains, or mayonnaise are mixed in too.
The dish was invented by Aling Lucing from Pampanga, who sold it out of his little stall by the railways in Angeles City. It's served sizzling hot and best enjoyed with a cold beer!
3. Taba ng Talangka
You'll find the best taba ng talangka in the Pampanga, Tarlac, and Bulacan provinces. It's more of a sauce than a dish, but it's often served alongside fried fish and rice or cooked up with prawns or shrimp!
Made from pressed crab fat that is mixed in with lots of garlic and sauteed, it has a unique melt-in-your-mouth consistency and a strong flavor.
You can get the sauce in local shops — buy a few bottles to take home and cook with before you leave!
4. Pancit Guisado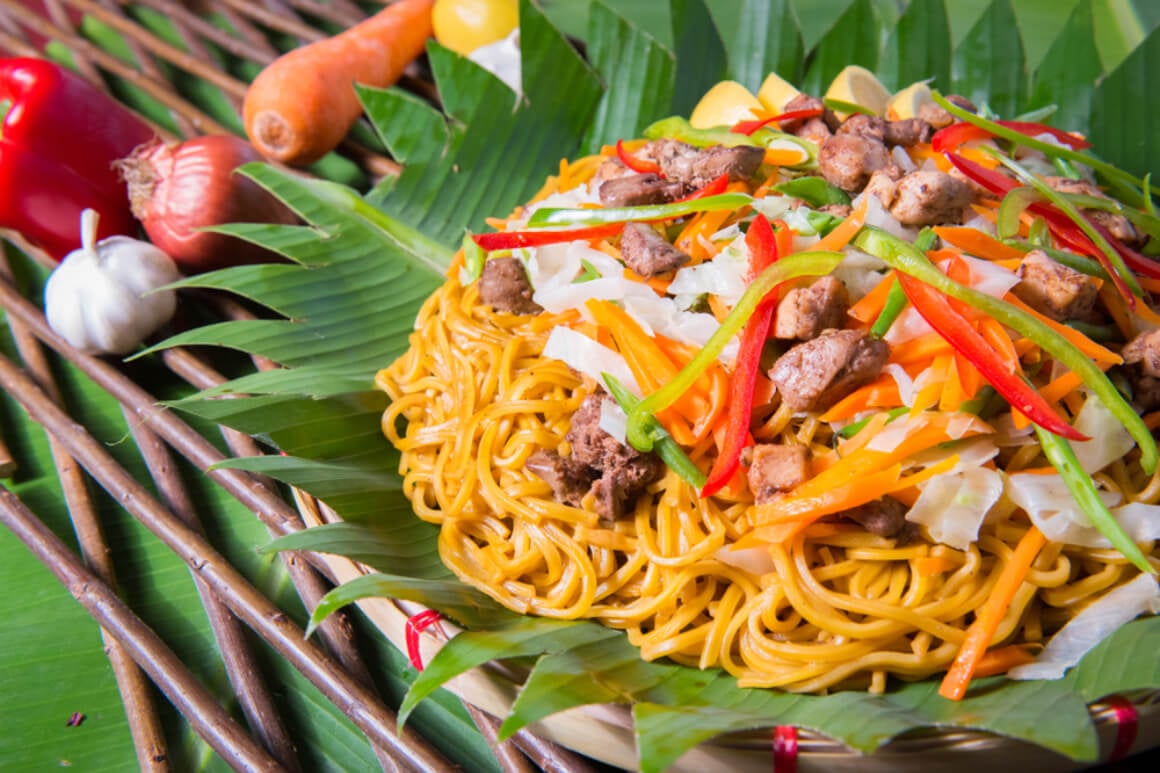 Pancit refers to an array of different Filipino noodle dishes, and pancit guisado is possibly the most popular, especially amongst foreigners. Chopped vegetables like carrots, cabbage, onion, and meat are cooked up together and served with sauteed noodles.
The vegetables and meat are cooked in a flavorful broth with soy sauce and fish sauce, giving the dish a rich and salty taste.
Once served, some calamansi (or Filipino lime) is squeezed on top and voila, it's ready to eat!
5. Arroz Caldo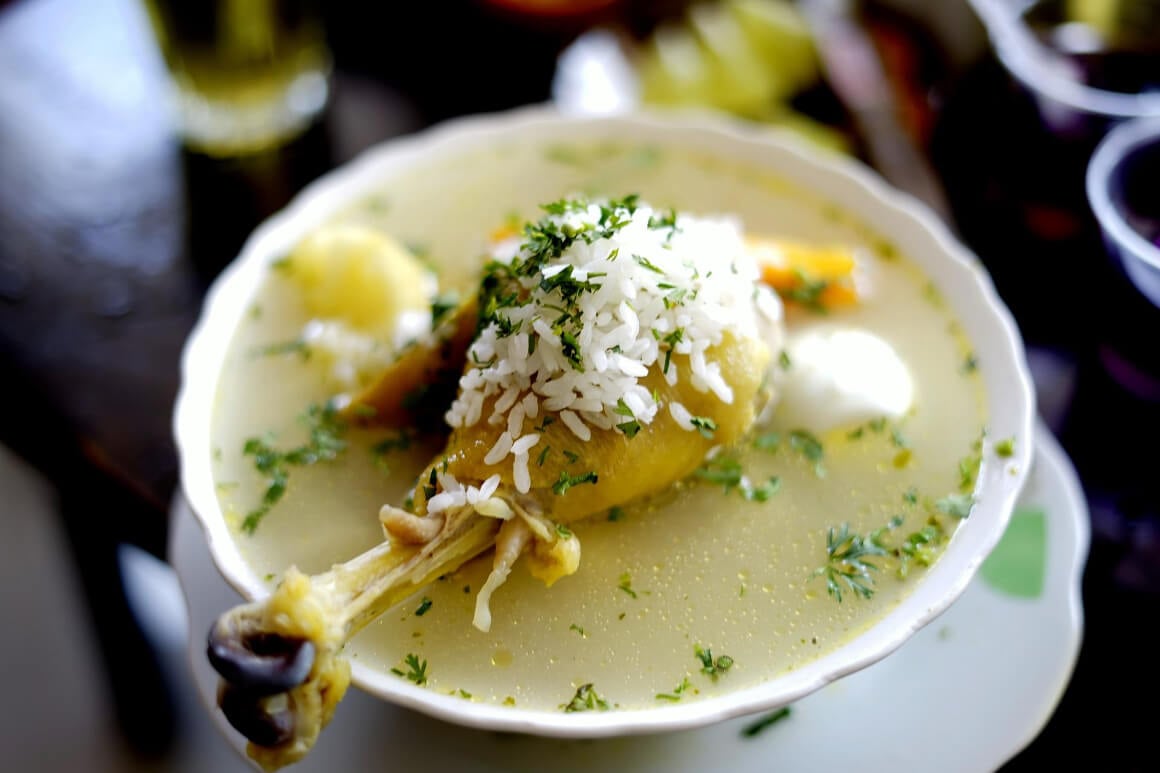 Arroz caldo translates to rice broth. This thick, nutritious, and nourishing dish is perfect if you're feeling a bit under the weather (it's especially great for colds) or if you just fancy something creamy and filling.
To start off with, garlic, onion, and chicken are sautéed with black pepper and seasonings, then rice and water are added and the ingredients are left to simmer. It's got a risotto-like consistency. You can add boiled eggs and a squeeze of Filipino lime on top!
Sometimes a yellow or red flower, known locally as kasubha, is added in. It gives the dish a yellow tint (without changing the flavor). Curiously, arroz caldo is thought to be Chinese in origin, but the name is Spanish.
6. Kare-Kare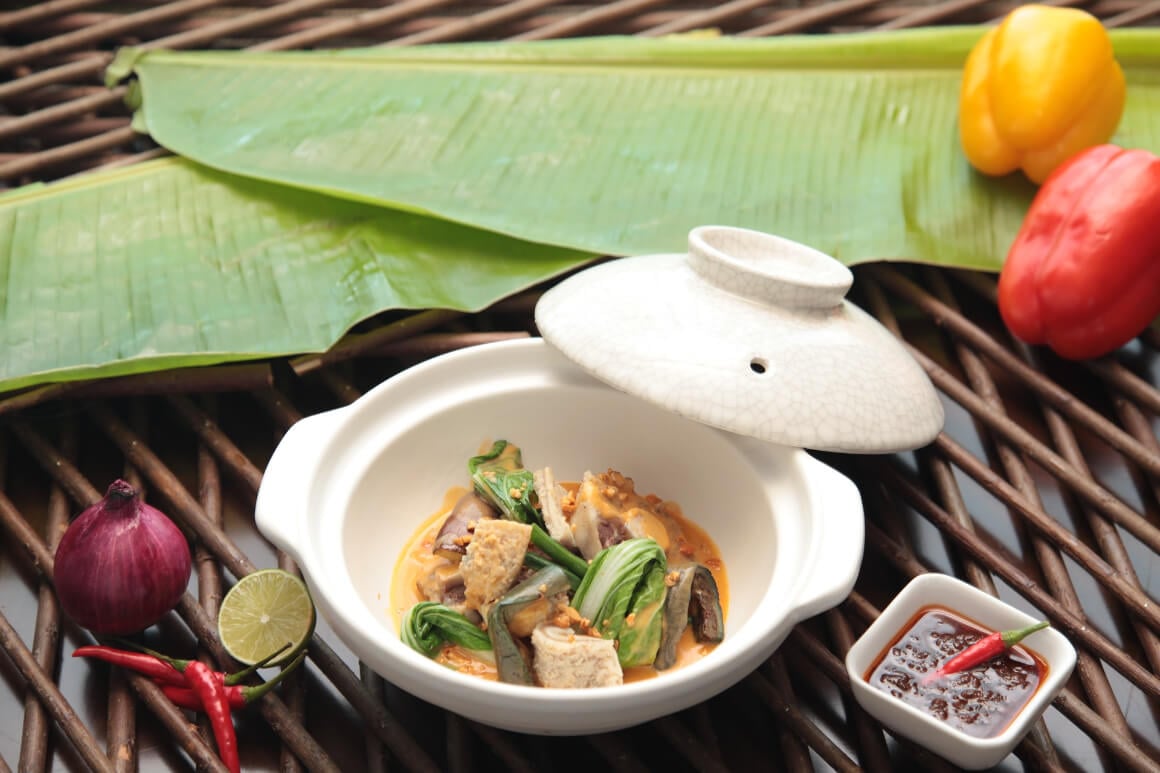 Looking for something filling and hearty? A kare-kare stew is what you need. Ground toasted rice and crushed peanuts are used to make the sauce, and then banana blossom, string beans, and eggplant are added along with the most important ingredient, oxtail.
It's got a diverse set of textures that come together effortlessly and an appetizing smell that leaves you wanting more! Served with rice and shrimp paste, known as bagoong, it has a unique flavor and it'll certainly fill you up.
7. Chicken Inasal
In the true Filipino fashion of not wasting anything, this chicken dish uses every part of the animal, from the breast to the heart and liver. The meat is left to marinade in lemongrass, filipino lime (calamansi), garlic, and annatto seed oil. A pinch of salt and pepper is added for seasoning.
Once the chicken meat has absorbed all the flavors of the marinade it's grilled over hot coals till it's golden brown and the smells have gotten your mouth watering in anticipation. The meat is tender and succulent, served with a generous helping of garlic rice with the rest of the marinade poured over it.
Delicious and reliable, chicken inasal will be one of your go-to dishes in the Philippines.
8. Lechon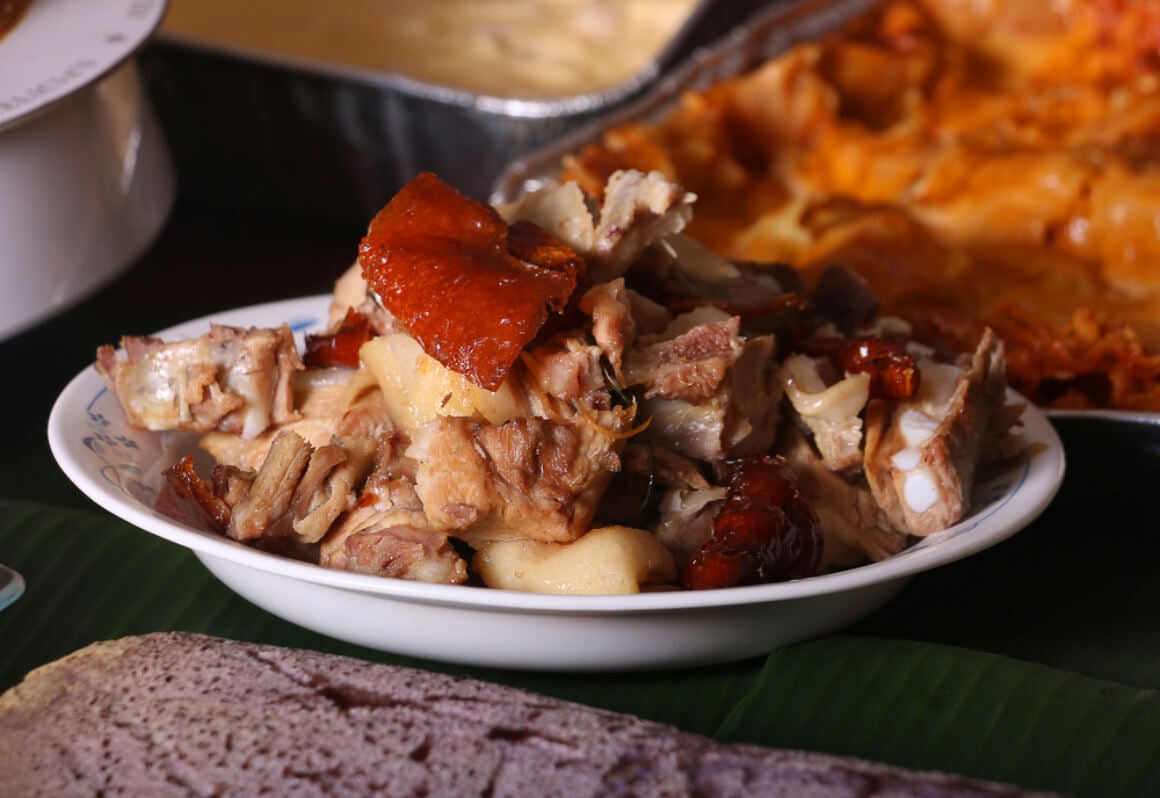 Lechon is the Filipino take on a hog-roast. An entire pig is slowly spit-roasted over hot coals until the meat is succulent and the skin is crispy and golden brown.
It's not the easiest or quickest dish to prepare, so it's usually only cooked during big celebrations and local fiestas.
You'll find the best lechon in Cebu, where the pig's stomach is stuffed with star anise, spring onions, laurel leaves, pepper, and lemongrass. The seasonings seep into the meat and make it extra enticing.
In other parts the crispy skin is served with a liver sauce as it's less flavorsome. Make sure you get your hands on some lechon, you haven't had the full Filipino culinary experience until you have.
9. Crispy Pata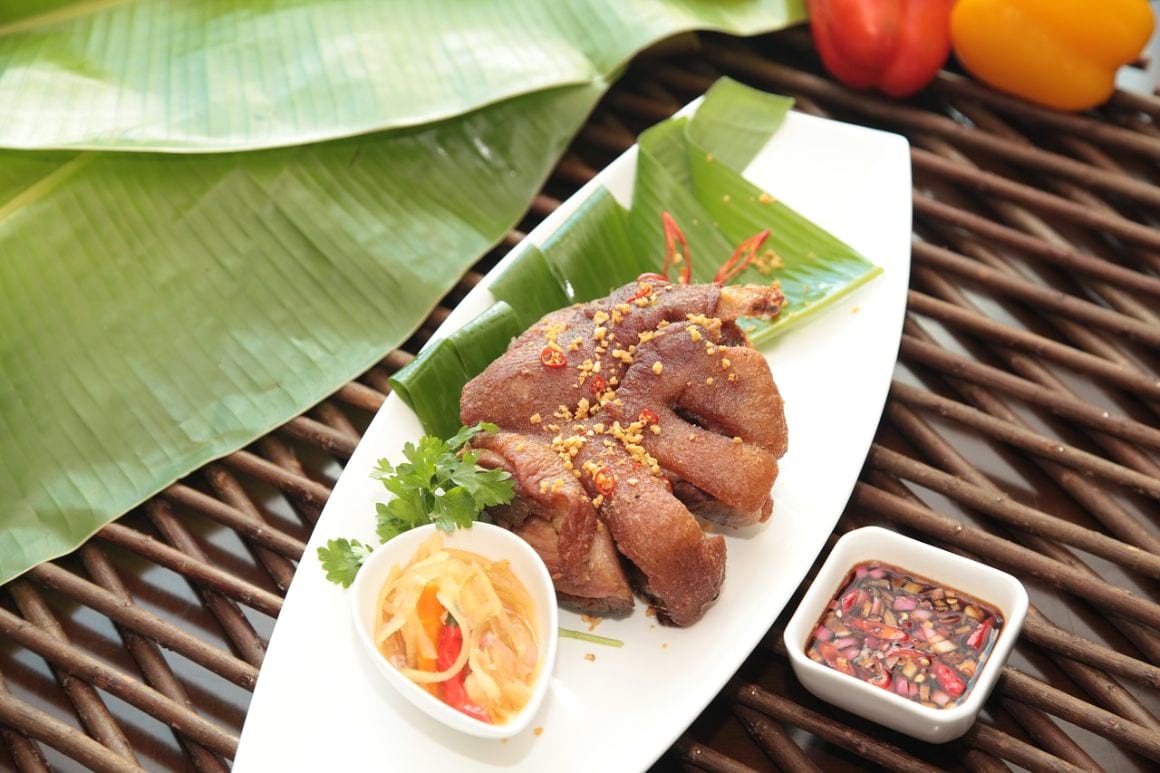 Pata means leg in spanish, a pig's leg in this instance. It's possibly one of the strangest Filipino dishes, do you think you can stomach it?

The pig patas is simmered and then deeply fried and served with a soy-vinegar dipping sauce, chopped chili, and garlic.
The meat is juicy, contrasting perfectly with the crispy pork skin. It's probably not particularly healthy, but if you feel like indulging then get your hands on some crispy pata! A cold beer washes it down very nicely.
10. Kamaro
You can't write about Filipino food and not mention the curious (and frankly weird) dish kamaro. Mole crickets are caught, then their legs and wings are removed before the body is boiled with garlic and vinegar.
After, they're sautéed with onion and chopped tomatoes, it's eaten as a snack or appetizer. They're chocolate brown in color and bite-size, with a crunchy exterior but a surprisingly succulent inside.
Weird and wonderful, this is a story-worthy dish you can tell your family and friends about when you get home.
Is This the Best Backpack EVER???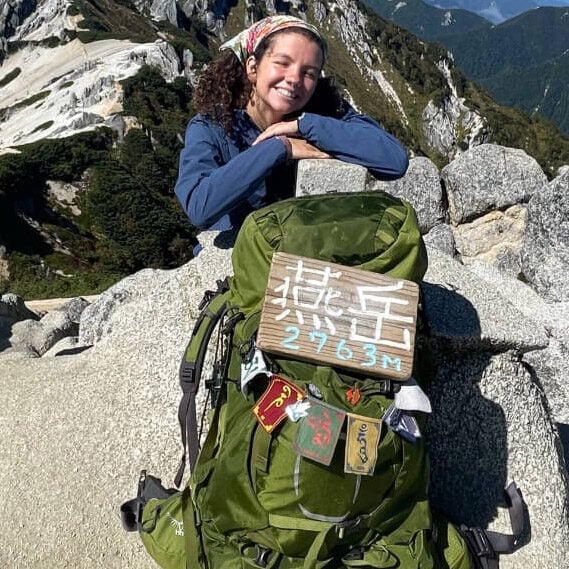 11. Bulalo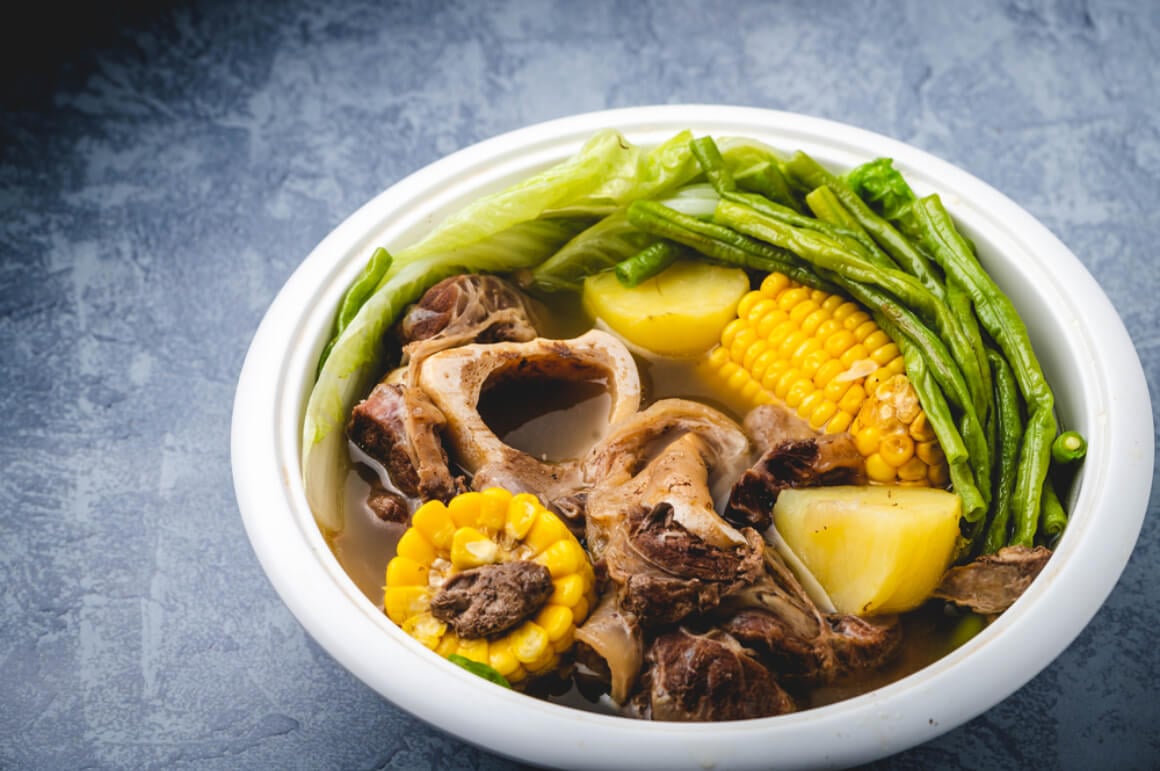 In need of something comforting? You can't go wrong with a bowl of bulalo soup. This warm and nourishing soup is made by simmering beef shanks and bone marrow, still on the bone, with onion, peppercorns, and fish sauce.
The meat is slow-cooked and veggies like potatoes, green beans, and chunks of sweetcorn are added in later on. It's especially popular in the province of Batangas. It's filling, soul-soothing, and delicious.
12. Pork Barbecue
This classic Filipino dish is easy to get hold of and incredibly cheap. It's a favorite amongst locals and is usually eaten in-between lunch and dinner as a merienda.
The chunks of pork are flavored with a sweet-and-salty marinade before it's put on skewers and grilled over hot charcoals, filling the streets with an alluring smell. It's a popular Filipino street food snack, so you can grab it on the go. Cebu and Manila chefs and street vendors cook some of the best!
After you've filled up on a hearty main you'll want a dessert that is just as good as a perfect end to a great meal. Filipino desserts often use rice as one of the main ingredients, and they're pretty sweet, which isn't surprising considering the archipelago's colonial history as a key sugar producer.

Our GREATEST Travel Secrets…
Pop your email here & get the original Broke Backpacker Bible for FREE.
Filipino Desserts
Here are three of the top tasting and most eaten desserts in the Philippines to get you on the right track.
13. Halo Halo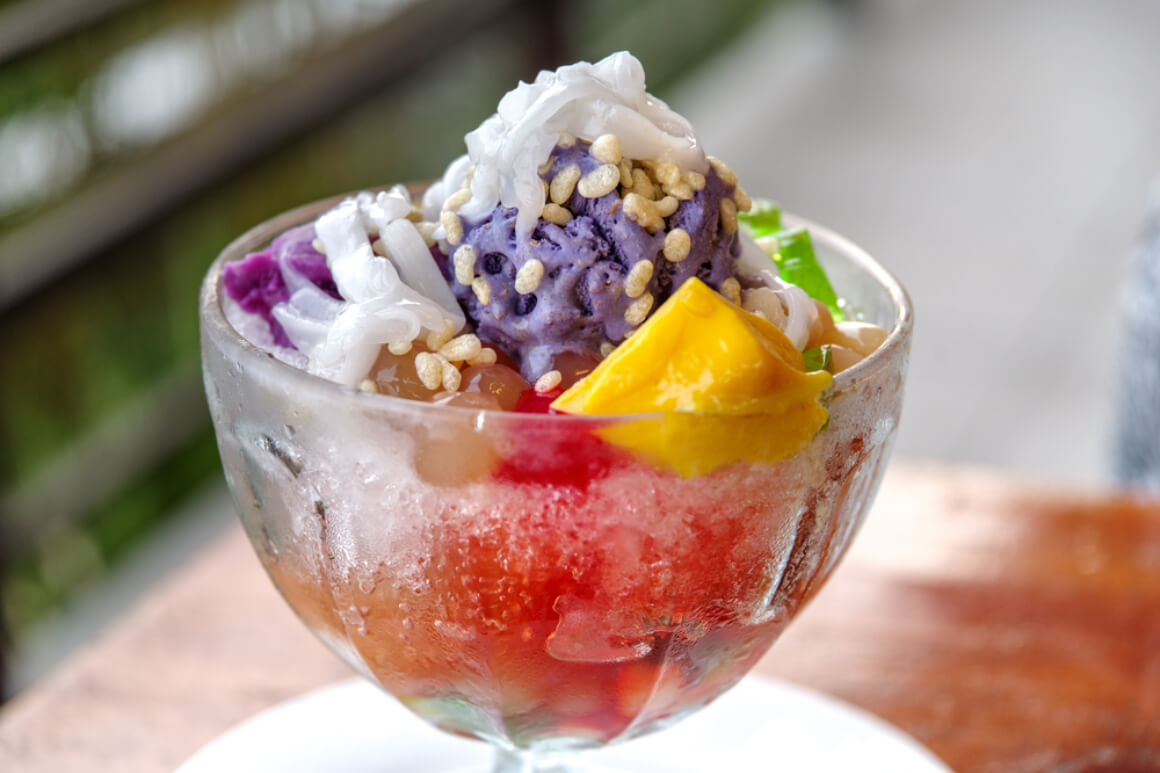 This quintessentially Filipino dessert is a popular merienda that is enjoyed before lunch or dinner, especially in the summer. The staple ingredients are shaved ice, milk, and a whole host of toppings to brighten it up and add extra textures and flavors.
Chopped seasonal fruits (like jackfruit), red beans, coconut cream, and macapuno are common toppings. Mix all the ingredients together and enjoy a dollop of Leche Flan on the top! Refreshing and light, it's the perfect dessert or snack on a hot day.
14. Turon
Banana is wrapped in a deep fried spring roll and coated with caramelized sugar and there you have it, turon! It's the perfect dessert as it's tasty, simple, and readily available.
Turon is a common street food that is cheap and eaten all over the archipelago. Sometimes slices of jackfruit are added in with the banana to add an extra layer of flavor and texture, yum! Eat it warm with a drizzle of caramel on top and let your taste buds be blown away.
15. Mais con Yelo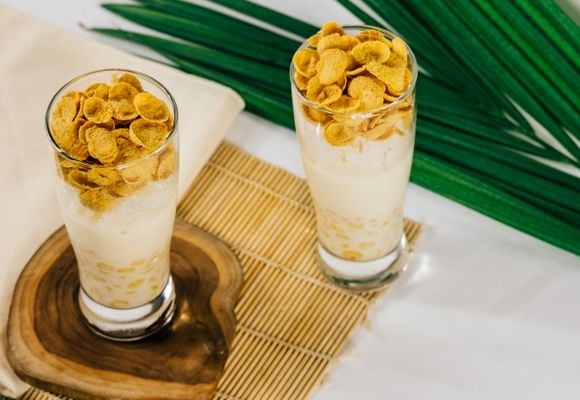 This peculiar dessert is a must-try whilst you're in the Philippines. Mais con Yelo is light, creamy, and refreshing — matched to the climate and tasty! The dish's name means corn with ice, and that gives you a pretty good idea of what to expect from mais con yelo.
Shaved ice with milk, sugar, and corn are the staple ingredients for a mais con yelo, but you can add extra toppings like crushed corn flakes, toasted rice krispies, and corn ice cream! If you like sweet corn, this is a dessert from heaven.
Final Thoughts on Filipino Food
In summary, Filipino food is comforting, greasy, hearty, meaty, and absolutely heavenly. It's not the healthiest, but that doesn't seem to concern the Filipinos, who enjoy each bite as if it was their last.
You'll be blown away by the succulent and mouth-watering pork dishes, the fresh seafood, and the incredibly fun food festival in the Philippines. The cuisine is influenced by foreign cultures, especially the Spanish, and changes regionally.
There's always more authentic Filipino food and tantalizing dishes waiting to be discovered in this exotic archipelago, so put food sampling at the top of your to-do list whilst you're there, the Filipino food culture is second to none.
---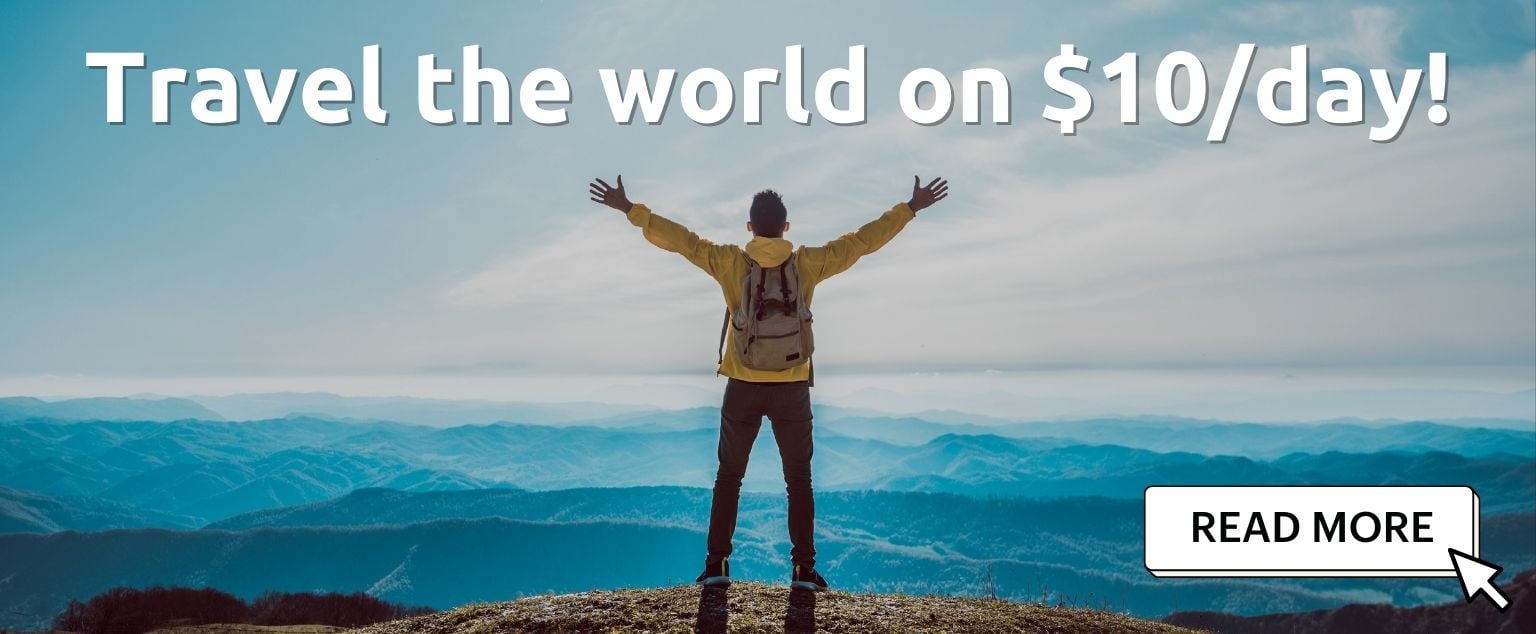 And for transparency's sake, please know that some of the links in our content are affiliate links. That means that if you book your accommodation, buy your gear, or sort your insurance through our link, we earn a small commission (at no extra cost to you). That said, we only link to the gear we trust and never recommend services we don't believe are up to scratch. Again, thank you!