Witchcraft, black magic, love potion, sorcery, faith healings…
These are some of the things that most people associate with Siquijor, an island province in the Central Visayas region of the Philippines. While there is so much to do and see here – which is why I wrote this Siquijor Travel Guide – the tales of sorcery and black magic are what truly drew me there.
Different explanations have been given on why the Philipines' mysterious Siquijor island earned such a unique reputation but the most obvious would have to be that faith healers do exist here. Irrespective of tales of sorcerers and wizards of old, my trip to the Philippines and Siquijor's mysteries showed me…
Magic still exists in our world.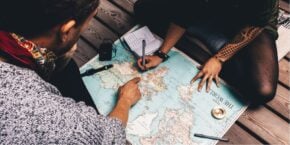 Heading Off-Grid? • Download This Guide as a PDF!
Sign up to The Broke Backpacker's EXCLUSIVE VIP AREA below and download our top backpacking guides as PDFs – go offline with peace of mind!
Siquijor Island, Philippines: What I Discovered
During my research, I found out that these faith healers come in two types – those who heal and those who inflict harm. Some may be quick to point out that these can be one and the same person but apparently they have 'areas of specialization' similar to doctors.
Their powers are believed to be so powerful and effective that even those from nearby provinces would go to the island of Siquijor to avail of their services.
Most areas in Siquijor have succumbed to a bit of modernization, so faith healers have remained on the outskirts. If you want to consult with one, you have to know the right people who just might help you. These are also the reasons why – for a long time – it is not as popular for tourists as its neighbours like Bohol and Cebu.
If there is anything good from it not being flocked by visitors, it's that its beauty has remained intact for future generations to appreciate. Although it is slowly becoming a favourite among local and foreign tourists, Siquijor did not give in to the demands of full modernization. It maintains its mystique all the while bewitching first-time visitors to return to its turquoise waters and century-old churches.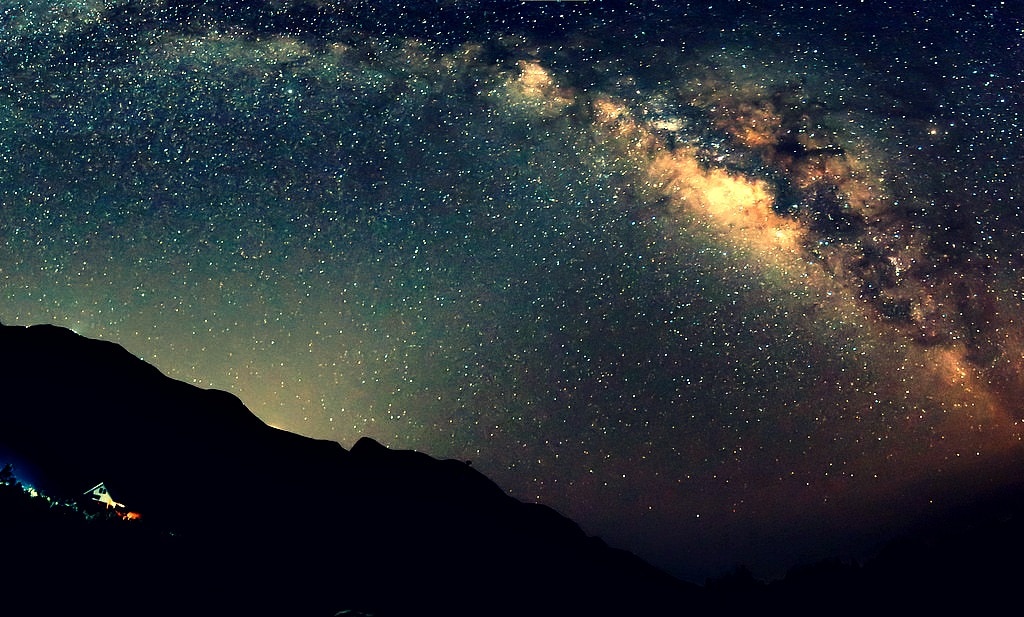 I happen to be one of those first-time visitors in August 2015. An airline was having a ticket promo, and I wanted to go somewhere that wasn't fast-paced, a place where I can spend the day without rushing from one tourist spot to another. Siquijor has always intrigued me, and I wanted to debunk the reputation that many have believed to be true.
I've seen photos of its hidden gems that I just had to see for myself. I left all my apprehensions at home, packed my bags, and allowed Isla de Fuego ('Island of Fire') to blow me away. I hope my Siquijor Travel Guide inspires you to do the same!
Related: Check out our Backpacking Philippines Travel Guide for more awesome information on this magnificent country!
Top Things to do in Siquijor
There are plenty of awesome things to do in Siquijor, depending on how long you'll stay in each place. For tours around Siquijor's tourist spots, you may charter a tricycle for at least 1,000 PHP ($21 US).
Based on my experience, all of the tricycle drivers in Siquijor offer tours as this seems to be a huge source of their income. Chances are, your tricycle driver from the port to the hotel will also offer you his services.
Depending on which municipality you are staying, your driver will take you to the following points of interest.
1. Enchanted Balete Tree
For those who want to have a taste of Siquijor's mysterious side, drop by the centuries-old balete tree along the highway of Lazi. What makes this unique from all the other balete trees in the country is the cold spring found at its base, the source of which is unknown according to locals.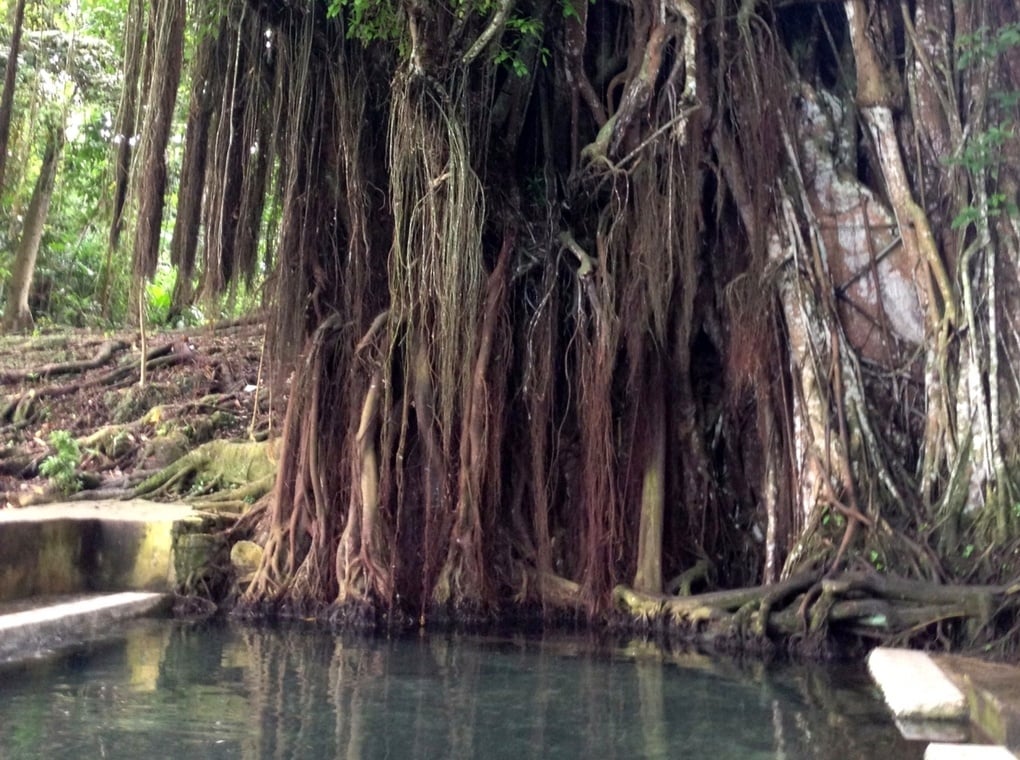 Small fishes have made this spring their home, and you can dip your feet into the water for a fish spa. There are also some stalls that sell snacks and souvenirs, including 'mild' love potions. The stronger ones, according to a vendor I asked, are only available upon request from faith healers.
2. San Isidro Labrador Church and Convent
More commonly referred to as Lazi Church, the San Isidro Labrador Church is the oldest on Siquijor island. It has a neoclassical style and is made of sea stones and wood, with its floors still in its original form.
It was declared as a National Historic Landmark by the National Historical Commission of the Philippines in 1984 and recently named a National Cultural Treasure by the National Museum of the Philippines in 2012. Right across from the church is the convent, which now functions as the Siquijor Heritage Museum.
The ground floor has been converted into classrooms, and during our visit, we saw some kids practising for a school presentation. The convent was once the largest in Asia.
3. Cambugahay Falls
From the highway, a 10-minute walk along concrete steps will lead you to this three-tiered waterfall. You can already see the lowest tier halfway through your descent, and you will be mesmerized by its clear blue waters.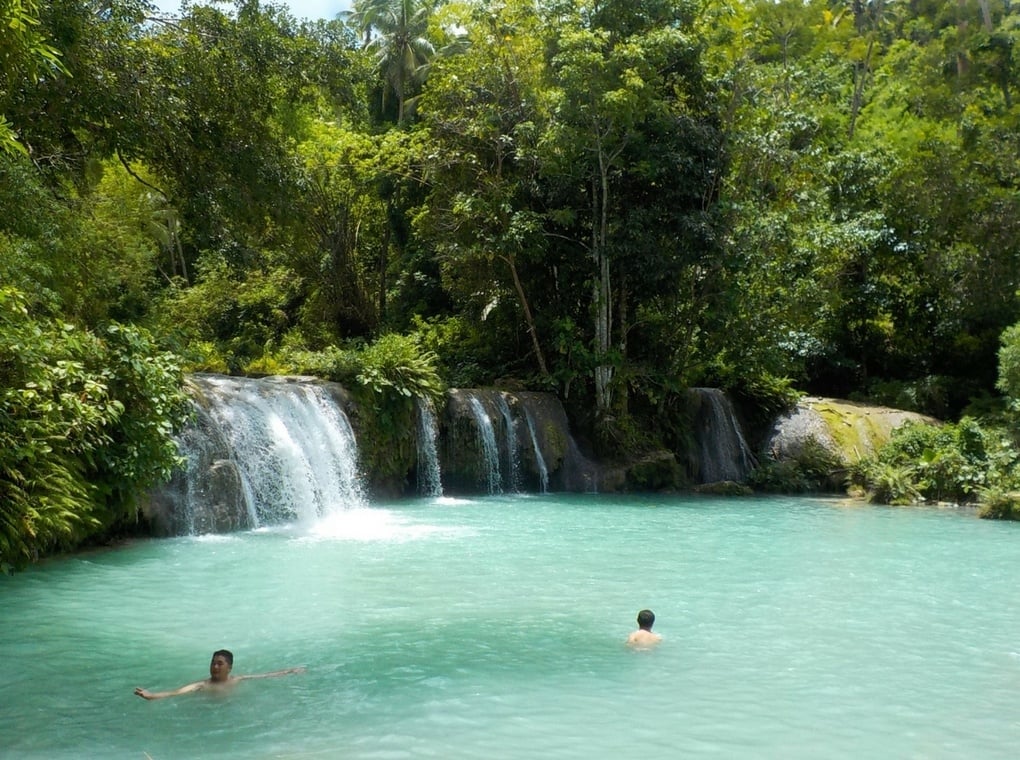 The water level in this area is not deep which is why most visitors enjoy here. There is also a rope tied to a tree for those who want to swing and jump into the water!
4. Salagdoong Beach
Salagdoong Beach may have simple facilities, but whatever it lacks in infrastructure, it makes up in its natural beauty. Anyone who has been here would agree that its water – layers of deep greens and light blues – is the main attraction.
Add to that the cliff diving area with platforms for 20ft and 30ft jumps, and you have the best activity for the adrenaline junkies. The beach also has a restaurant, and this is where we had lunch before swimming and admiring the view.
5. Guiwanon Spring Park
Guiwanon Spring Park is mainly a mangrove forest with elevated walkways made of wooden planks for visitors to walk on. It's a good stop for those who prefer something more peaceful but still with a bit of adventure.
You can find a few wooden houses in some trees available for rent for those who want to stay overnight. At the end of the walkway is a big hut that can be rented for meetings and conferences. If you arrive there before sunset, you will have an amazing view of the Bohol Sea.
6. St. Francis of Assisi Church
You will not miss St. Francis of Assisi Church when you arrive and leave Siquijor as this will be the first and the last landmark you will see. It has the iconic 'Welcome to Siquijor' sign that most visitors never miss having a photo with. I mean, I didn't when writing this Siqijor travel guide anyway…
Made mostly of coral stones, this church was built in 1793 and completed in 1831. Unlike San Isidro Labrador Church, St. Francis of Assisi Church's interior seems to have gone through various renovations and has a more modern feel.
7. Go diving or snorkelling at Apo Island
Apo Island is one of the best ecotourism destinations in the Philippines! Once threatened by irresponsible fishing practices, which have since ceased, Apo is now a marine success story. The diving here is spectacular and it makes one feel good knowing that this was all saved because people cared.
Note that you will need to travel back to Dumaguete and then arrange a water transfer to get to Apo. If you don't want to deal with transfering, then talk to a local resort on Siquijor about day trips.
Is This the Best Daypack EVER???
Siquijor Travel Guide: Where to Stay
There's good news for backpackers and budget travellers: Siquijor just might be the perfect destination in the Philippines.
Budget accommodation is abundant on the island, to the point that most of them are right next to each other. Some are even located along the beach, offering breathtaking views of the sea.
We stayed in Lorna's End of the World during our trip. It's a popular choice among backpackers and it is usually fully booked during peak season.
At 500 PHP ($9.50 US) a night for two persons, we had the basics like a bed, toilet, and bathroom, plus a fully functional kitchen that allowed us to cook our own food. Just a few steps from our door is the beach, so the room was definitely a steal.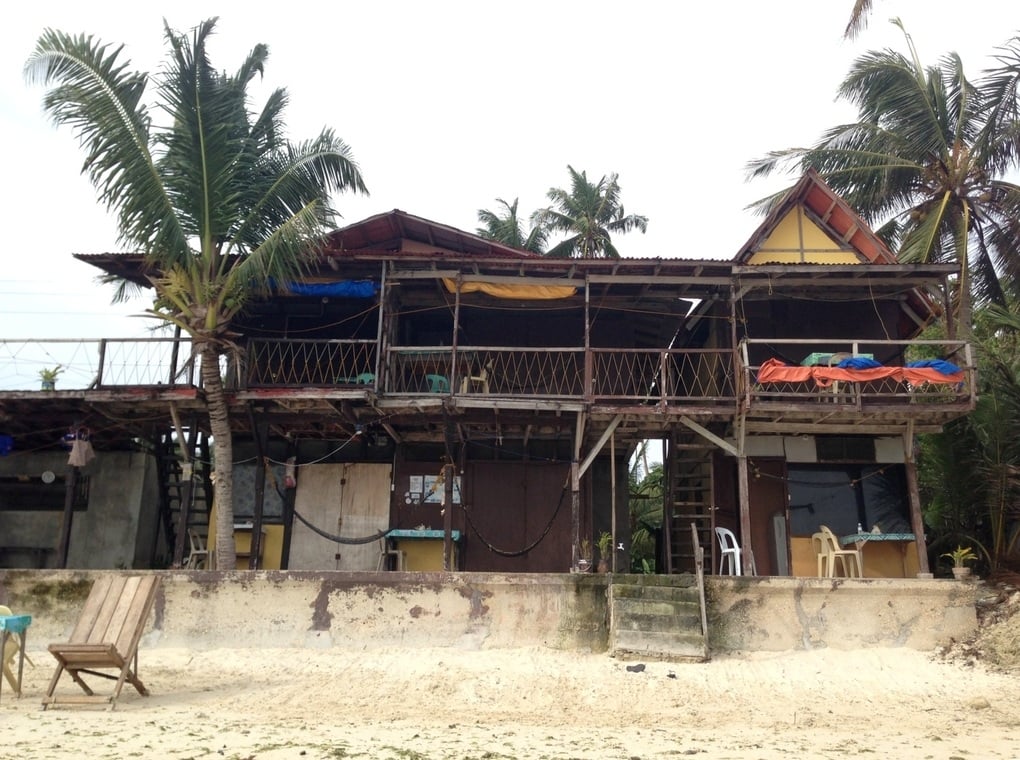 Other top choices that are worth checking out are Tropical Fun Ta Sea Rentals, RhenMart Inn, Casa Paliton, Wild Ocean Ecolodge, and Goldsky Seaview Beach Houses.
If you are willing to splurge on your accommodation, Coco Grove Beach Resort is a popular choice among tourists. It has a beachfront location, three fully-equipped restaurants, and cultural events and activities exclusive to in-house guests only. Rooms are priced for as low as 2700 PHP ($52 US) per night for two persons.
Consider it the choice for a romantic weekend away… May as well put those love potions to good use!
Siquijor Travel Guide to Getting There and Around
There are no direct flights to Siquijor island. Even if there is an airport on the island, it does not cater to any commercial flight.
The main gateway is Dumaguete City, the capital city of nearby Negros Oriental. Siquijor used to be part of this province before it was granted independence on September 17, 1971.
If coming from the country's capital Manila, your best choice would be to fly to Dumaguete City. From Dumaguete-Sibulan Airport, hail a tricycle (a ride quite similar to Thailand's infamous 'tuk-tuks') and tell the driver to bring you to the Dumaguete Port or Pier, which is around 15 minutes away. The fare is at least 150 PHP ($2.90 US).
You will be dropped just outside the port compound's gate as vehicles aren't allowed inside. Once inside, proceed to the counters selling ferry tickets.
Numerous shipping lines have trips all throughout the day, so buy the ticket for your preferred time. Depending on the type of ferry you will ride, travel time to Siquijor can be as short as 45 minutes or as long as two hours.
Also, take note that there are two ports on the island, Siquijor, and Larena. These are two different municipalities, so it's important to know where your ferry will dock especially if you have transportation arrangements with your accommodation.
Siquijor can also be reached from different points in the Visayas and Mindanao regions. Cebu, Bohol, Dapitan City, and Iligan City are some of the places that provide access to the island.
I haven't tried any of these routes, but you may enquire about the schedule and fare in their respective ports.
Travelling around Siquijor
Tricycle is Siquijor's main mode of transportation. As the country's third-smallest province measuring only 327 square kilometres, the entire island can be toured in a day, usually by chartered tricycles.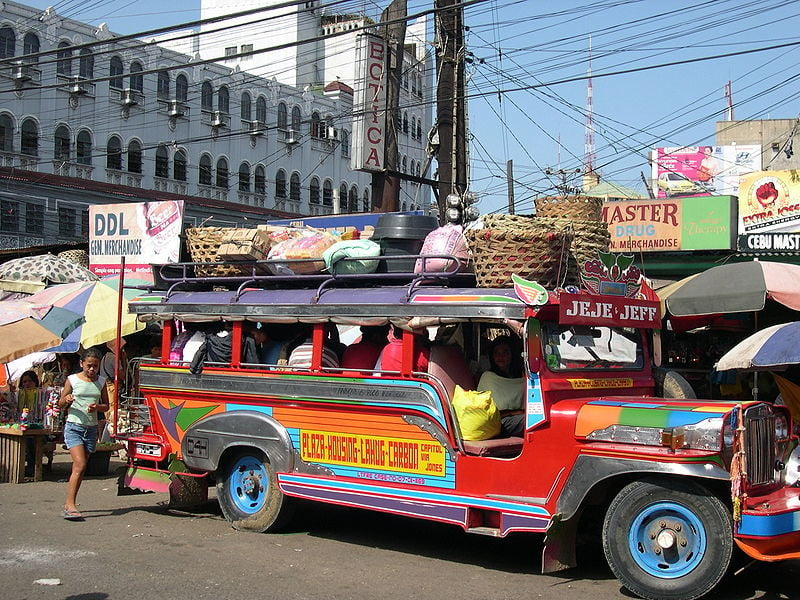 Motorbikes are also available for rent for solo travellers. Public jeepneys also ply the main highway, but these usually leave only when full. So if you are in a hurry and wouldn't mind spending a bit more on transportation, then the tricycle is the better option.
Use Bookaway to find the best deals on transport – buses, planes, trains, and ferries. It'll save you a load of time when organising transport and you'll probably nab an EPIC DISCOUNT too!
Book your transport on Bookaway NOW. Get the best price for the best ride… then use those savings to buy the best feed in town!
Book Your Transport Here!
The Siquijor Travel Guide: Conclusions
There are so many beautiful places and islands to visit in the Philippines but let's not kid ourselves: finding your own island paradise away from the tourists isn't as easy as it used to be…
Times change, faith healers disappear to village outskirts, and beach resorts to take their place. If you want to truly find the magic that remains, you gotta go looking. Enter Siquijor…
If you are looking for an enchanting escape away from the typical tourist route, look no further than the mystical Siquijor island. Here, you can lounge on the beach, go cliff jumping, swim in rivers among waterfalls, learn more about the mystical healers, and so much more!
Find yourself a healer, buy a strong love potion, and then smuggle it back home to woo your ideal spouse. Now that's a journey!
---
About the Writer: Michelle Caligan
Named after a Beatles hit song, Michelle Caligan is well versed when it comes to scoring cheap airline tickets, dubbing herself as a "seat sale slave". This acquired skill has taken her to many places and exposed her to various cultures and tradition. She is also an occasional solo traveler and an active Couchsurfer.
Michelle has contributed to hotel, restaurant, and tour reviews as well as travel guides to various travel blogs. She is currently based in Manila, Philippines, where she manages the Instagram page, GoProjectPH.
---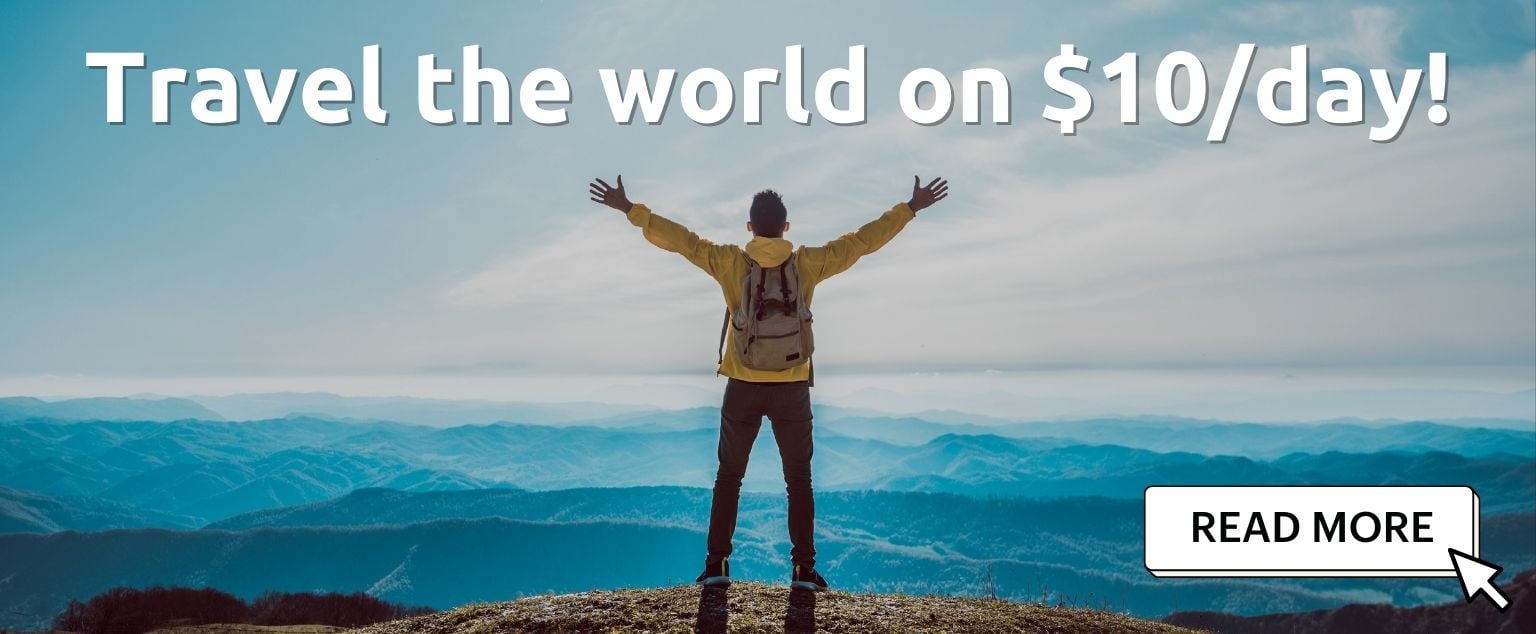 And for transparency's sake, please know that some of the links in our content are affiliate links. That means that if you book your accommodation, buy your gear, or sort your insurance through our link, we earn a small commission (at no extra cost to you). That said, we only link to the gear we trust and never recommend services we don't believe are up to scratch. Again, thank you!