From the dreamy scenes of Kayangan Lake, to the pristine white sand beaches on the coast, a trip to the Philippines is truly worth your time. I mean, have you SEEN pictures?
It's also a destination where you can have a real impact. Despite all the reasons that make the Philippines an amazing destination to visit, it's also a place that faces a lot of issues including poverty, unemployment, environmental pollution, gender inequality and unfair access to education. If you're considering stopping by, why not level up your trip and make it one with purpose by joining a volunteer project.
Stick with us while we unpack all the things you need to know about volunteering in the Philippines – from visas, vaxes and how to choose the right project for you, we're gonna get into it all.

Do You Want to Travel FOREVER??
Pop your email in below to get a FREE copy of 'How to Travel the World on $10 a Day!'.
Top 3 Volunteer Projects in the Philippines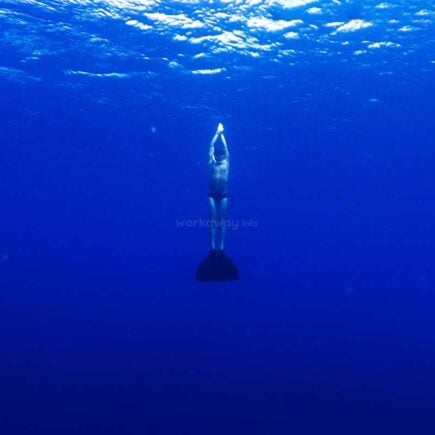 Freediving in Panglao
> Diving assistant, social media and marketing, multimedia specialist, yoga instructor
> Panglao Bohol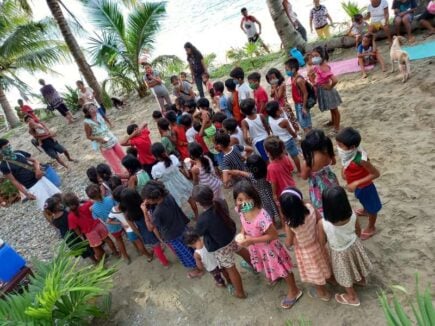 Social Projects in Puerto Galera
> Help on social projects
> Puerto Galera, Mindoro
Plastic Recycling Lab
> Help build machines, do beach cleanups and promote DIY plastic recycling
> Manila
What You Need to Know about Volunteering in the Philippines
If you're reading this, I'll take a stab in the dark…you're keen on volunteering.
Thankfully you've come to the right place.
A roadblock for many would-be volunteers is knowing where they can find reputable projects. The Philippines has an abundance of worthy causes that are screaming for assistance. From teaching to environmental projects, finding what you are looking for can be a hassle.
If you go for the first ones that come up on a google search, chances are you'll pay an arm and a leg just to be involved. While that's not necessarily a bad thing, we don't blame you if that's not what you're after.
We're going to introduce you to some old faithful friends of ours, Workaway and Worldpackers. They are both online platforms that connect volunteers with work exchanges and volunteer projects all over the world. To access all the perks of the platforms, you'll have to sign up for a yearly membership which will set you back just $45 (Workaway) or $49 (Worldpackers). If you use our discount code, you'll even knock a few bucks off the price. Thank us later!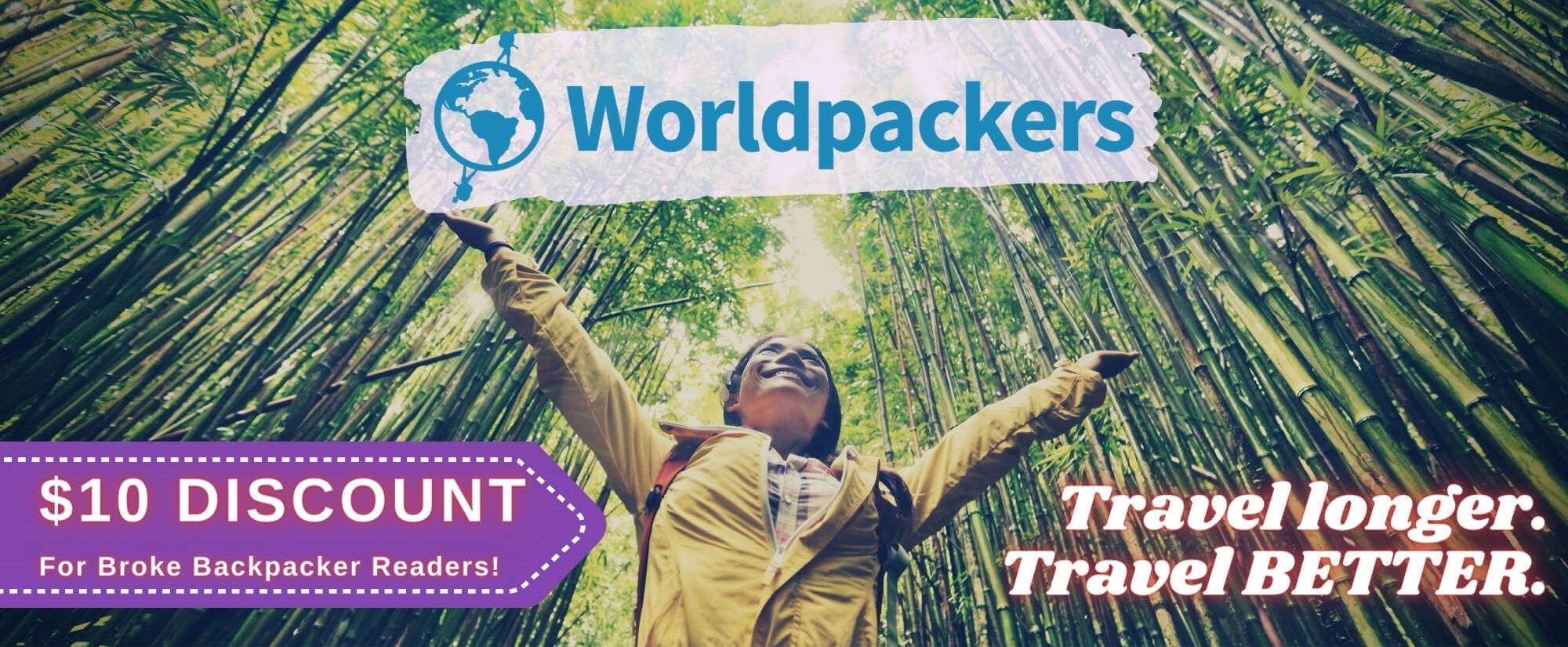 Worldpackers: connecting travellers with meaningful travel experiences.
Why Volunteer in the Philippines
If you ask a group of people their individual reasons for volunteering, you'll end up with a bunch of different answers. While the reasons may vary, we are trusting everyone wants to volunteer for the right reasons – not just to look cool on social media.
Here are even more reasons for you to get involved and volunteer in the Philippines.
Embrace a new culture. Filipinos are known for being kind, friendly and genuine people. Spending time in amongst the locals will allow you to embrace their culture and way of life!
Give back to the community. As per above, why not give back to a people who are so kind and genuine? Leave the community that embraces you better than you found it by lending a hand as a volunteer.
Learn something new. The skills, knowledge and experience you gain as a volunteer will help you level up as a person, and leave with you amazing values to carry with you for life.
Explore a beautiful country. The Philippines is bloody beautiful, to put it lightly. If you were waiting for an excuse to explore the country, THIS IS IT!
Make new connections. Whether it's with locals, other volunteers or the people you meet along the way, volunteering allows you to make new connections with people from all over the world.
Have a local experience. Volunteering gives you the chance to dive deep into local culture and have an authentic experience. Many travellers in the Philippines won't experience much more than the pristine beaches and what they find in their hostel. I mean, it sounds like fun, but is it really a local experience?
Follow your passions. Doesn't it feel good to follow your passions and put energy into something you believe in? Whether your passion is art, education or the environment, you can find a project that aligns with your passions AND have an impact.
Support important work. So many amazing projects in the Philippines rely on volunteers and donations to keep on running. Support them to keep fighting the good fight!
Before You Volunteer in the Philippines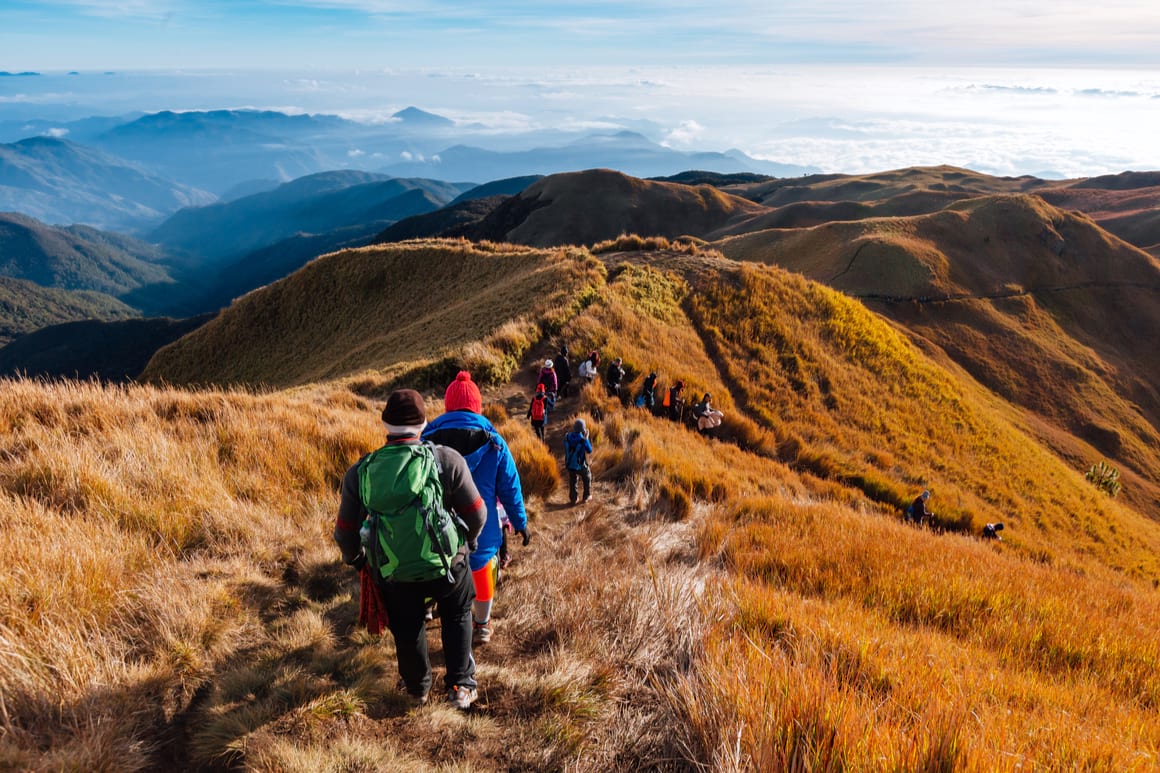 Here comes the super-duper exciting bit where we talk about the visa and vaccination requirements for volunteering in the Philippines. Yeah, we know this isn't the bit you're looking forward to, let's get it out of the way.
Visas
There is no formal visa requirements for short term volunteering in the Philippines. If the kind of volunteering you want to do is unpaid, and involves working in exchange for food and accommodation, you can do this on a tourist visa.
If you plan to stick around for longer than six months, you may need to apply for a non-immigrant visa. You can do this with assistance from a registered NGO.
Check with your project hosts/ organisation before you head off to clarify what visa you need.
Vaccinations
The World Health organisation recommends travellers to the Philippines are vaccinated against hepatitis A, hepatitis B, rabies and typhoid.
Depending on the area you plan to go to, you may want to get a jab against Japanese Encephalitis too. It is present throughout the country, particularly in rural areas between the months of April to August. This is a mosquito-borne disease, so in either case, you should do your best to avoid getting mosquito bites by using repellent, loose clothing and sleeping nets if they are available.
The Philippines itself doesn't have a high risk of yellow fever, though if you're from or travelling from a region with a high risk, you'll need to show your certificate of vaccination on arrival.
All of this vaccine information is separate from COVID-19 recommendations. To chat that one out, along with any other health stuff, pencil in an appointment with a doctor or travel nurse who can give you the correct health advice.
Now we've covered that, let's get back to the fun stuff!
The Philippines At A Glance
Currency – Philippine peso
Conversion – $1 USD = 49 Philippine peso (as of December 2021)
Capital City – Manila
Official Languages – Filipino, English
Costs of Volunteering in the Philippines
It's not uncommon that you would have to pay to volunteer in the Philippines.
The cost varies from place to place, with some charging a set program fee, others asking you to chip in a few bucks per day and others making do with the exchange of your time and labour to cover accommodation and meals.
So, if you pay money to volunteer, where does it go? Well, that depends.
For the most part, the money is used to cover the expenses of the project including administration, and the costs of housing and feeding you lot, the volunteers! Charging this means they can put all the energy and resources they need into the important causes their work supports, just like it should be.
Sure, there are a few dodgy organisations that pocket a profit. We are going to do our best to steer clear of talking about those kinds of shady looking projects that profit off the vulnerable volunteers who get sucked in. That's why you've gotta choose your volunteer project carefully – more on that later!
As well as the price of your volunteer project, you'll also have to budget for the cost of flights, travel insurance and pocket money. Save a few extra dollars up your sleeve for exploring the country, too!
Lucky for you, the cost of living in the Philippines is relatively low. On average, you can get yourself a delish Filipino meal for 150 PHP, and enjoy an icy cold beer on the beach for 60 PHP.
Choosing a Volunteer Project in the Philippines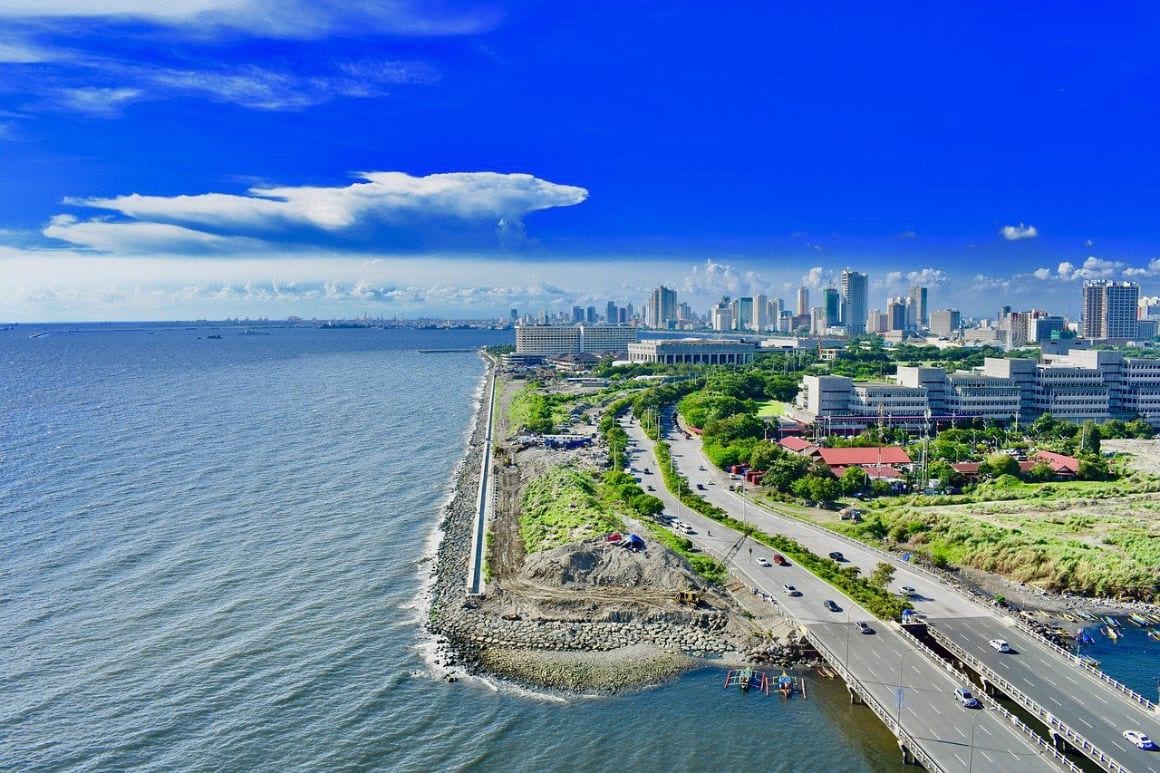 You don't want to choose just any old volunteer project. You want to choose one that you feel passionate about! That, my friends, is how you'll have the most lasting impact.
Have a think about things that you're good at.
Are you good with kids? Have a way with words? Handy around the house? Passionate about education? A whiz for business and marketing?
Those are all skills that volunteer projects in the Philippines are looking for.
The most common kinds of volunteer projects are:
Teaching – Whether you're a qualified teacher or someone who is passionate about education, there are teaching programs you'll be able to get involved in. From informal community classes to engage local kids to formal classrooms teaching adults language, there are plenty of teaching projects you can lend your time to.
Content creation – All over the country you'll find NGOs and local businesses looking for people with content creation skills. This could be writing, social media, marketing, multimedia and website development. This help projects boost their profile AND their impact.
Conservation projects – There are many programs in the Philippines that work in the conservation space. That might involve participating in beach cleanups, developing innovative technology for local recycling or a community education project. There are many ways to help mother earth!
Agriculture assistance – From family farms to permaculture communities, people with green thumbs will find projects that suit them. If you don't have experience yet, don't stress! Many projects will be happy to teach you what they know.
Animal welfare – Animal lovers, if the cause that tugs your heartstrings the most is animal welfare, you can get involved in a project that helps our furry friends.
As you can see, there are different kinds of projects in different areas, meaning you can play to your strengths AND choose something that really interests you.
A side note – Remember what we said about dodgy organisations that take advantage of vulnerable folk and prospective volunteers? We don't want to give those folk too much air time, but our best tip for filtering them out is to check for online reviews from past volunteers. This feature is available on Workaway and Worldpackers (another reason we love 'em!). For other projects, reviews on Google should give you a good idea if they are an organisation you can trust.
Save $$$ • Save the Planet • Save Your Stomach!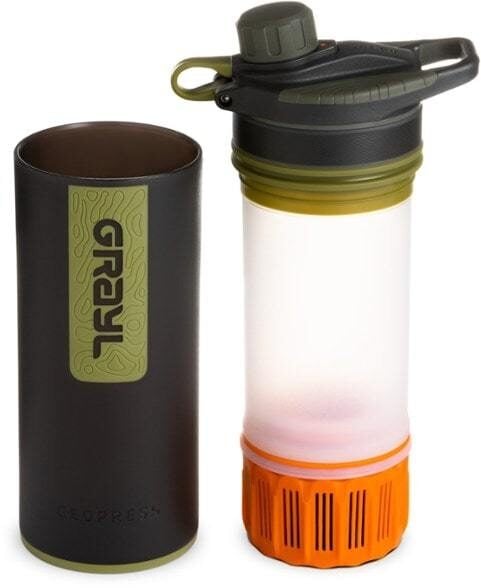 Drink water from ANYWHERE. The Grayl Geopress is the market's leading filtered water bottle protecting your tum from all the waterborne nasties. PLUS, you save money and the environment!
Single-use plastic bottles are a MASSIVE threat to marine life. Be a part of the solution and travel with a filter water bottle.
We've tested the Geopress rigorously from the icy heights of Pakistan to the tropical jungles of Cuba, and the results are in: it WORKS. Buy a Geopress: it's the last water bottle you'll ever buy.
Buy a Geopress!
Read the Review
Top Volunteer Projects in the Philippines
Without further ado, let's dive into the top volunteer projects in the Philippines!
Opportunity: Diving assistant, social media and marketing, multimedia specialist, yoga instructor
Location: Panglao Bohol
This placement is with a nonprofit that aims to promote freediving and make it accessible to local people through a scholarship program. They are looking for volunteers in a few areas, including diving assistance, social marketing and social media, multimedia and a yoga instructor.
A big incentive for volunteers on this project is being able to level up your freediving skills by taking a course, free of charge. After, you'll be a certified freediver under the Molchanovs system. Whether you're a first-timer or someone wanting to improve on what you already know, it's a damn cool perk that comes with the job.
Bohol is a must-visit tourist spot. You can spend your spare time enjoying the pristine white sand beaches, watching dolphins and standup paddleboarding. Not bad, ey?
Opportunity: Help on social projects
Location: Puerto Galera, Mindoro
With this opportunity you can lend a helping hand to social projects in Puerto Galera, Mindoro. The projects are educational exchanges that facilitate long term, sustainable opportunities for the locals. They train, educate and create long standing employment opportunities for the Mangyan people.
The project also runs activities and programs like beach clean-ups, gardening projects, culinary skills exchange and gives free meals to children each day.
They need a hand in running their programs, and are looking for volunteers in the areas of English teaching (beginner level), yoga lessons, plumbing and carpentry, digital tasks like writing and programming, hostel assistance and tour guiding. While you're there, you'll be put up in a beach hostel, famous for its delicious biodynamic vegan, vegetarian and Italian food.
Meals and accommodation are included as a part of the work exchange – doesn't sound too shabby at all.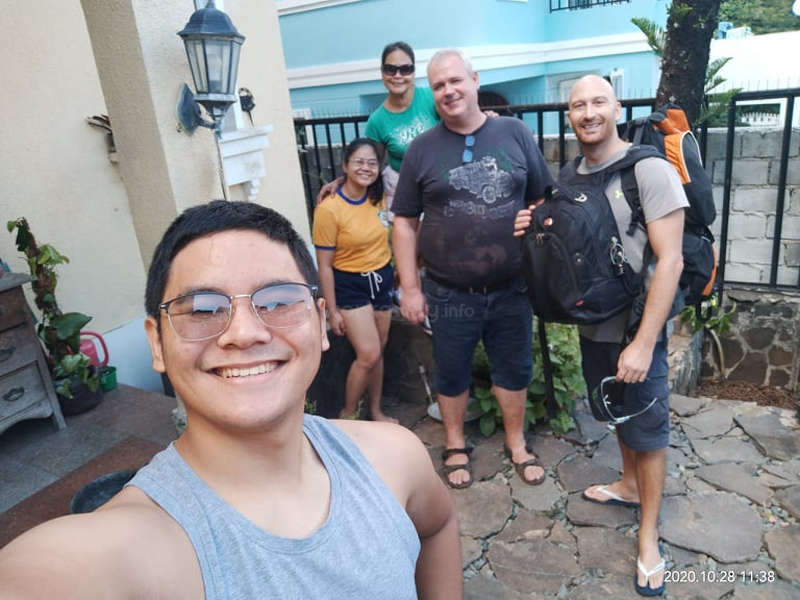 Opportunity: Help build machines, do beach cleanups and promote DIY plastic recycling
Location: Manila
Attention engineers, (mad) scientists, welders and community organisers, this Manilla based project builds machines to recycle plastic, organises beach cleanups and runs community education programs to spread the message of DIY plastic recycling!
They are on the lookout for people who know how to build – think machines, 3D printers, welding and robots.
They also need people confident in community organisation and science communication to demo the products to the locals, and show how you can take the plastic, recycle it and make new and useful things.
You'll be based in the capital of Manilla in the local home of the project organisers. This is a cool chance to immerse yourself in Filipino culture, and help save the environment in an innovative and creative way.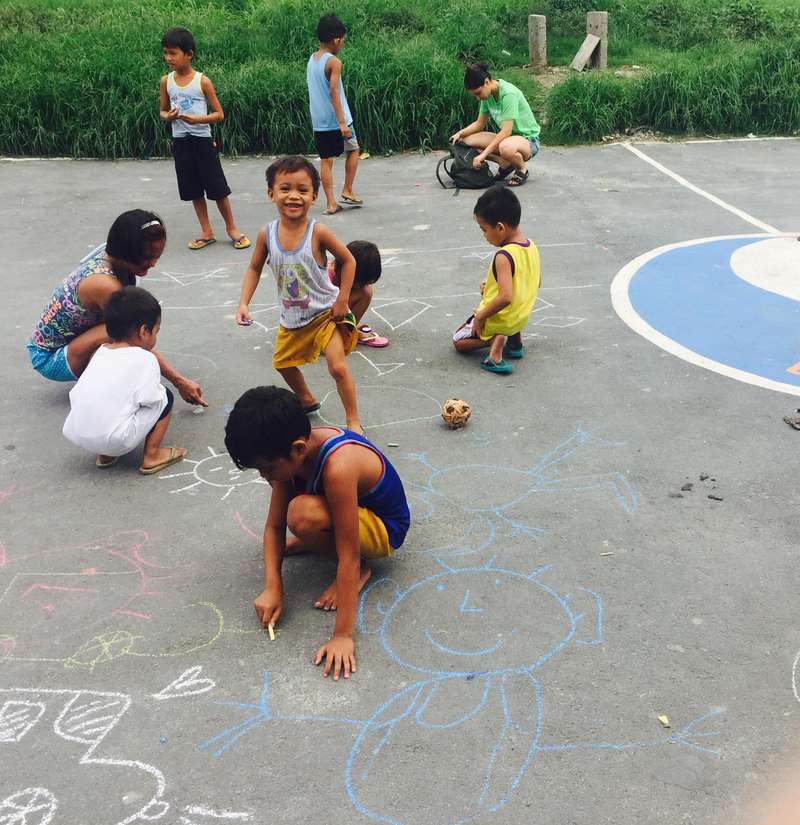 If you're passionate about kids and education, take a peek at this program in Manila. You'll be working with kids, many of whom are street kids and lack access to a formal education. They aren't looking for high profile teachers per se, but want motivated volunteers with strong personalities who are good with kids – being good with kids is the most important bit.
You will have a bit of flexibility with the content you teach, whether it's language, maths, culture or PE. It's not about providing a structured school, but a positive and engaging learning environment.
The program is run in the mornings, leaving you plenty of time during the afternoon and evenings to explore Manila, and get to know the local culture.
Is This the Best Backpack EVER???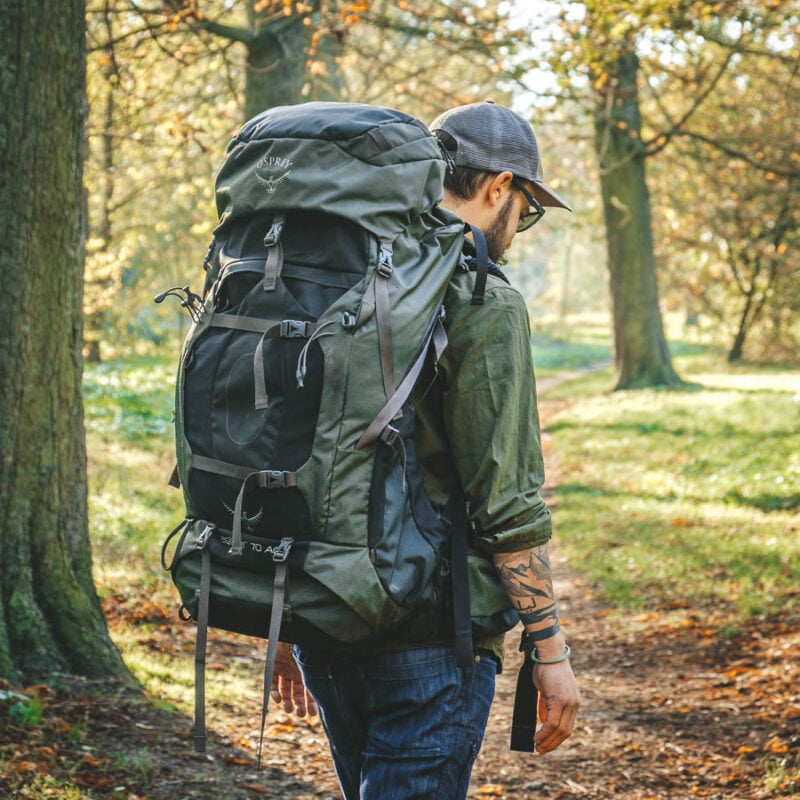 DIY Volunteering in the Philippines
If you didn't find something that took your fancy in those above projects, don't give up hope.
The good news is, there's plenty more to be found! You can find your own DIY volunteer project in the Philippines. In this day and age, we are pretty good at internet sleuthing.
Yeah, don't pretend you haven't successfully stalked your crush online or taken a peek at your ex's new lover. We've all been there. Just like the internet and social media was your bestie for this, you can also use it as a wealth of information on other things.
A few words into your search engine of choice can bring up some amazing organisations doing meaningful work! Chuck in something like "conversation NGO Philippines" and see how you go. You can even use trusty old social media to find different organisations and projects.
Yes, it may take a little longer to find what you're looking for, but all good things take time! If there's any cause worth upping your screen time for, it's this.
Mayari Animal Rescue is a shelter in Cebu that is dedicated to taking care of dogs and cats. They provide exercise, shelter, vaccinations and medical assistance to the animals who come into their hands after mistreatment or abandonment.
Some animals will stay at Mayari for a short while before finding their forever homes, while others will stick around a bit longer. The animals receive nothing but the best in terms of high-quality food and medical care, rehabilitation, love and attention.
While the organisation has a few permanent and paid staff members, they also rely on volunteers.
The Philippines is the world's second-largest archipelago. Countless Filipinos depend on the sea for their livelihood. This volunteer-led organisation aims to narrow the gap between environmental science and the community through research, citizen-led advocacy, collective action and behavioural change.
If you've got skills in campaigning, research, writing, design and illustration, you could lend a hand to their important work. This volunteer work can be done remotely, so if it doesn't suit you to travel to the Philipines at this time, you can still have an impact on the Filipino communities.
They've also got a super handy toolkit on how you can have an impact in your own community!
The power of music is undeniable. It can change our mood, make us move our bodies, and transport us to an old forgotten memory.
If you're a musician or have experience in the performing arts, you can join as a volunteer, where you'll be teaching music at a community centre, youth rehabilitation centre or local school.
The program is in Tacloban City, an area of the Philippines that was devastated by a typhoon in 2013. Along with a lot of destruction, valuable education materials, including instruments, were lost and have not been at the top of the list of things to replace.
Volunteers of the program bring access to music, and joy to the community, as well as giving participants a creative outlet to explore music and a safe space for self-expression.
Philbio is an environmental organisation dedicated to furthering biodiversity and conversation work in the Philippines. They work in collaboration with many local partners (both NGOs and government-run agencies) to conserve the unique and threatened environments in the Philippines. They do this by empowering people through educational programs, revising existing systems to be more efficient and effective, conducting research and advocating for environmental causes.
To volunteer with them, fill out the form on their website with info on your skills, interests and professional background to see how you can best support their important work.
DON'T DIE OUT THERE! …Please 🙂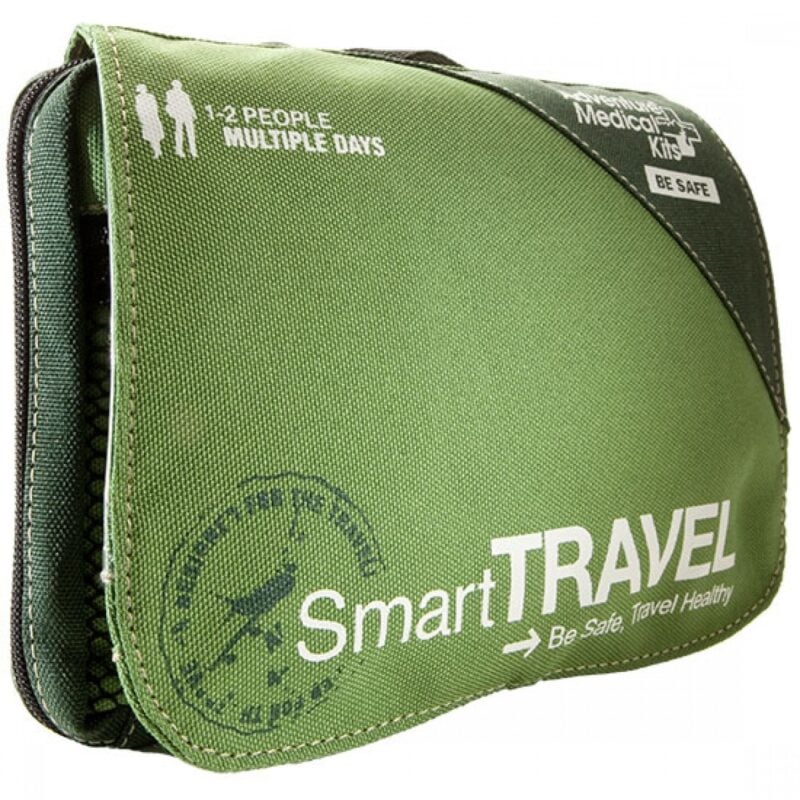 Things go wrong on the road ALL THE TIME. Be prepared for what life throws at you.
Buy an AMK Travel Medical Kit before you head out on your next adventure – don't be daft!
Buy on REI
What to Expect When Volunteering in the Philippines
We've been all over the place, but it's impossible to know everything about everywhere.
We can't tell you exactly what to expect from each volunteer project, but we can help you paint a picture so you have a rough idea of what it's like to volunteer in the Philipines.
The best way to know what to expect is by asking questions in advance! Ask specific questions about the accommodation, food, work hours and days off to shed light on any uncertainty.
Accommodation
This one is gonna, you guessed it, vary from place to place!
A lot of volunteer projects in the Philippines will organise accommodation for you. You may be put up in a hammock in a hostel, in a private room in a family home or a dorm-like set-up with other volunteers.
In most places, you'll have warm showers and wifi, though it's not guaranteed. That's something you can clarify with your hosts!
In the case of projects that don't organise accommodation, we suggest having a chat to see if your hosts have recommendations. That way you can be sure that your money stays in the community. The price may even be more affordable this way too!
If you have no luck with that, check out hostels in the Philippines, or more luxury options like Airbnbs.
Work hours and days off
Most volunteer projects will expect you to chip in between 20-30 hours per week. It'll vary from place to place, and might also impact whether or not meals are included.
You should get at least one or two days off per week, giving you time to relax, recharge or go nuts exploring the area. Chat with your hosts to see if they have recommendations of how you can best spend your free time, make the most of their local knowledge!!
Getting Around
As an archipelago of Islands, the way you get around is going to be different depending on where you stay.
If you're in a city like Manila, the most reliable transport is Uber or GrabCar. Avoid taxi's unless you enjoy getting hoodwinked and overcharged for a fare.
To travel from region to region, check and see if a Jeepney is an option. A Jeepney is a colourful converted Jeep that was originally made from jeeps left by the US military after World War II. The art of these is iconic! Just FYI, this is the more adventurous option and may involve riding "top load" or on top of the roof.
A less iconic, but potentially more reliable option to go from province to province, is by bus. Some even have hosts on board!
To head from island to island, a ferry is the way to go.
For zipping around towns, don't look past the tricycles, which are cabins attached to a motorbike. These are the Philippines' answer to a Tuk Tuk!
Do's and Don'ts
Before you head off on your way, let's touch on some important dos and don'ts while in the Philippines.
Do try and learn as many Filipino words as you can. A little goes a long way!
Do chat to the locals. If you follow the above advice, you'll have some local vocab up your sleeve.
Do embrace every opportunity! You didn't travel to the Philipinnes to say no to new experiences, did you?
Do be patient. Things may be done differently here than in your home country, but a little patience will go a long way.
Don't be flashy with valuables in public. While crime isn't a huge issue for travellers, showing off your valuables isn't in the best taste.
Don't forget to ask your hosts lots of questions before you arrive.
Don't disrespect the people, or the country. This should go without saying. Remember you're a guest!
Don't be a slacker. No one wants to be on a team with someone who doesn't pull their weight. You're there to help, make sure you're helping!
Final Thoughts on Volunteering in the Philippines
And just like that, it's time to wrap up volunteering in the Philippines.
Hopefully, we've helped map out the logistics for you, and shown just how many incredible opportunities there are in this special part of the world. Whatever your strengths or interests, there are many ways you can have an impact and leave the place better than you found it.
Now go get packing!
But don't forget to sort your travel insurance before you leave!
Month to month payments, no lock-in contracts, and no itineraries required: that's the exact kind of insurance digital nomads and long-term traveller types need. Cover yo' pretty little self while you live the DREAM!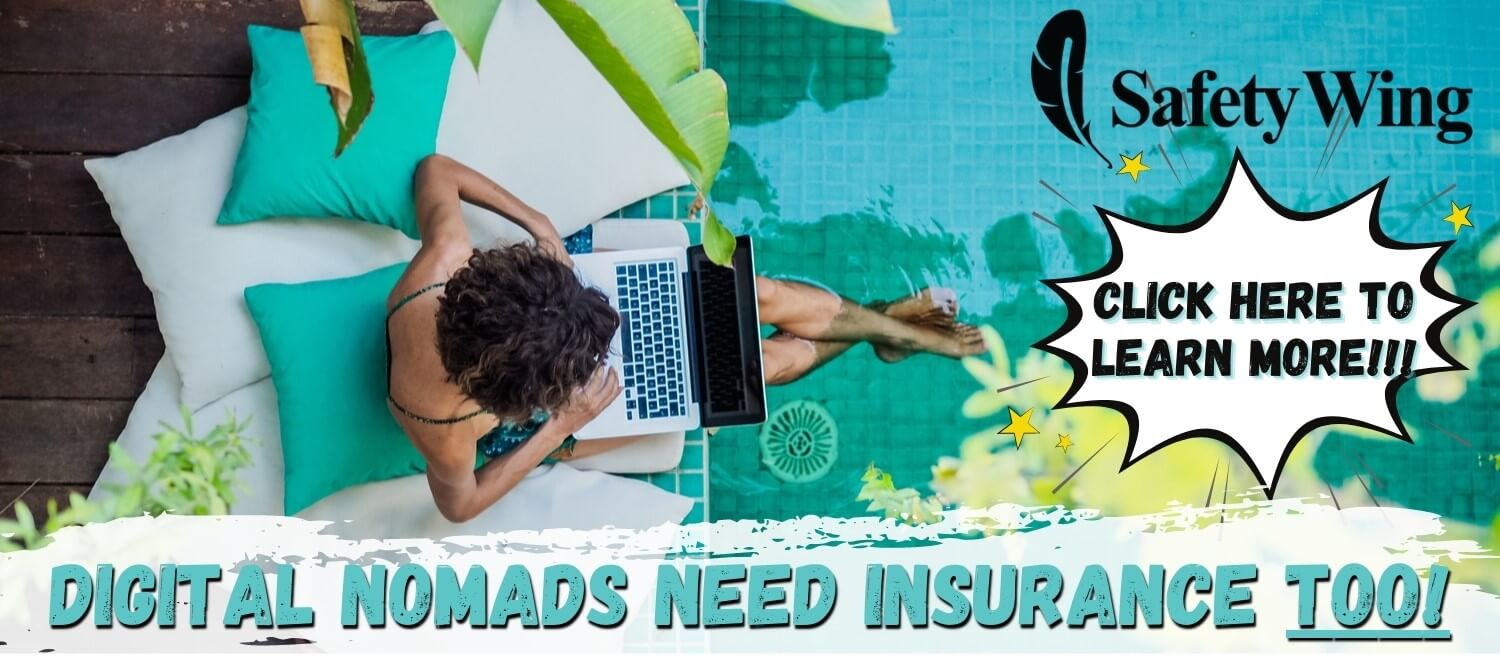 SafetyWing is cheap, easy, and admin-free: just sign up lickety-split so you can get back to work! Click the button below to learn more about SafetyWing's setup or read our insider review for the full tasty scoop.
---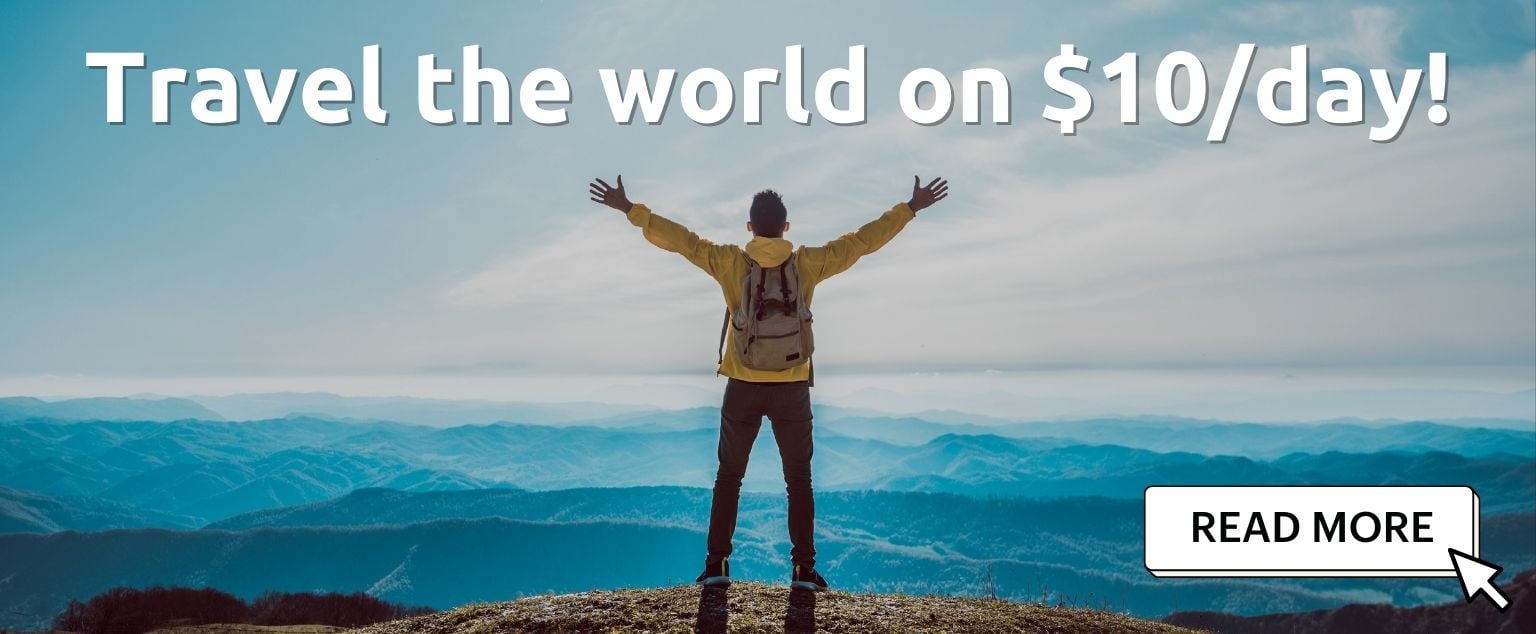 And for transparency's sake, please know that some of the links in our content are affiliate links. That means that if you book your accommodation, buy your gear, or sort your insurance through our link, we earn a small commission (at no extra cost to you). That said, we only link to the gear we trust and never recommend services we don't believe are up to scratch. Again, thank you!